L-39NG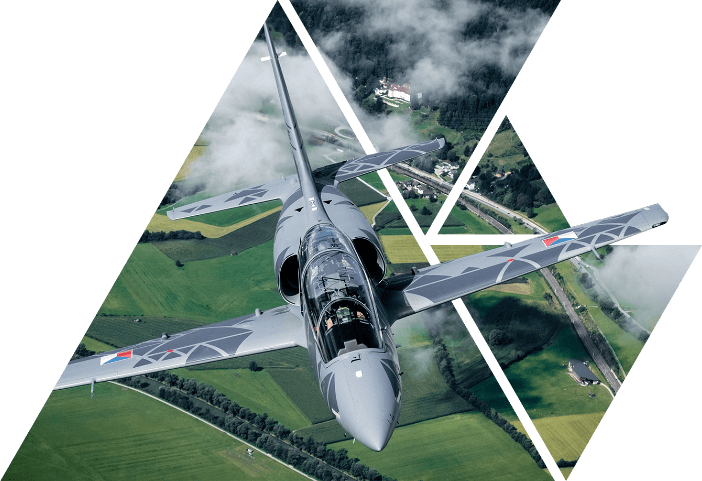 The most cost effective aircraft in its class
Both western & eastern set up
Comprehensive customer support & services
Fully certified in accordance with EU/NATO regulations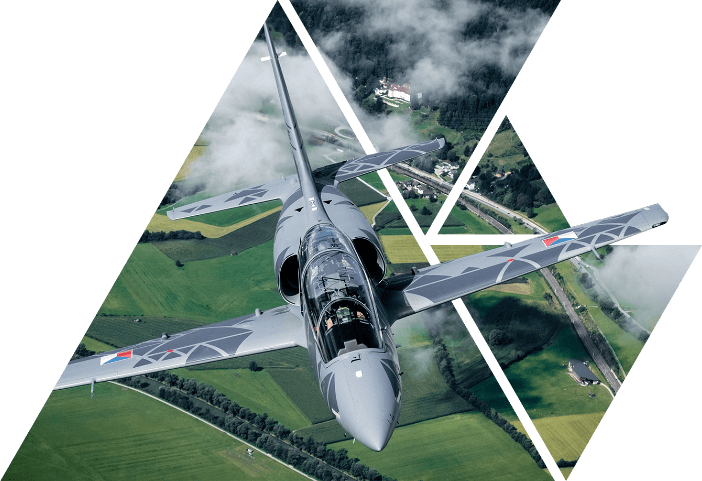 Ready to support a wide range of missions
We present the L-39NG, the new generation of the world´s most successful subsonic jet aircraft.
We have developed a multifunctional platform ready to fulfill the role of a training aircraft for flight and tactical training, light attack capability, air patrolling and reconnaisance.
Airframe
Cockpit
Engine
Safety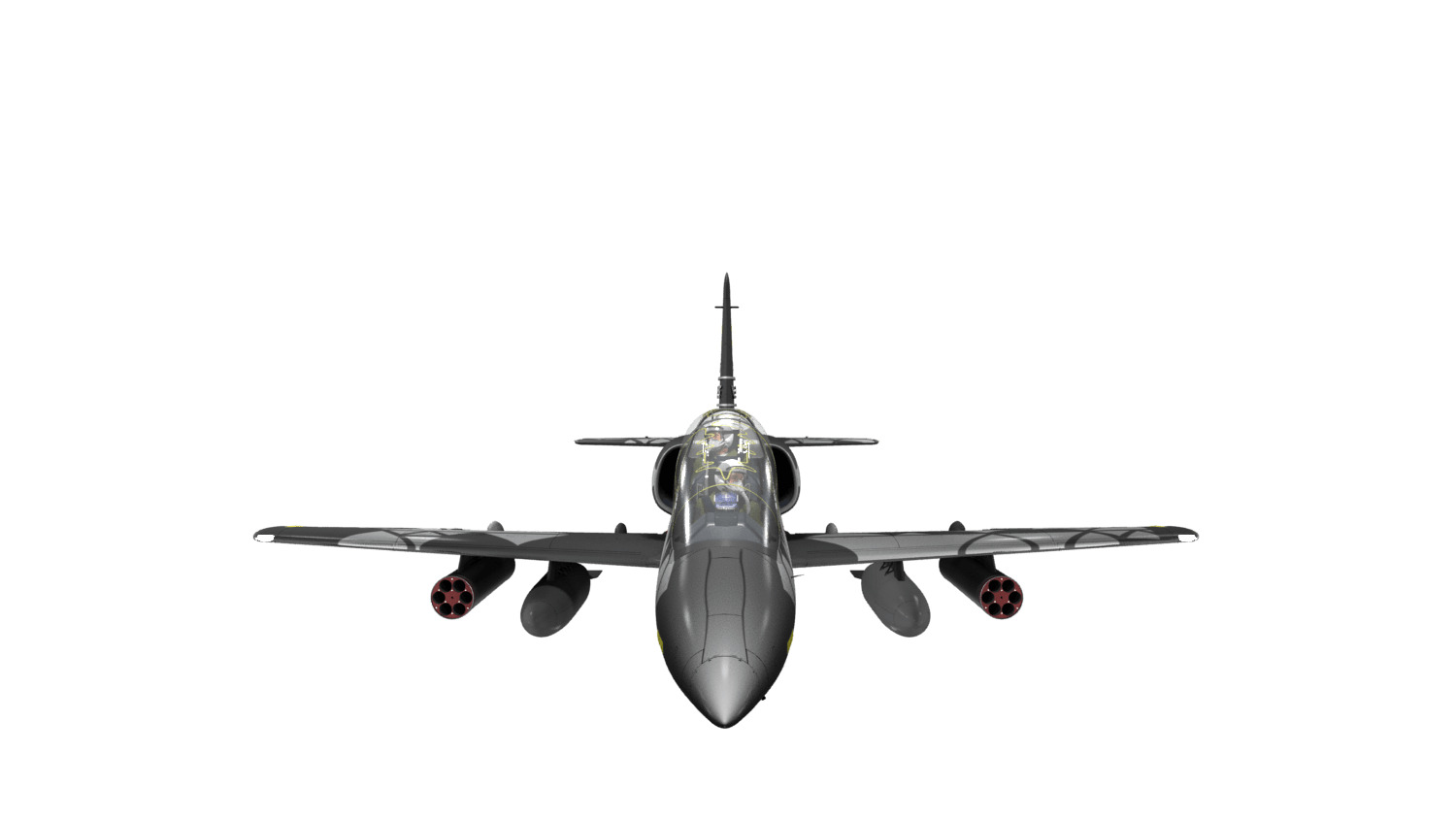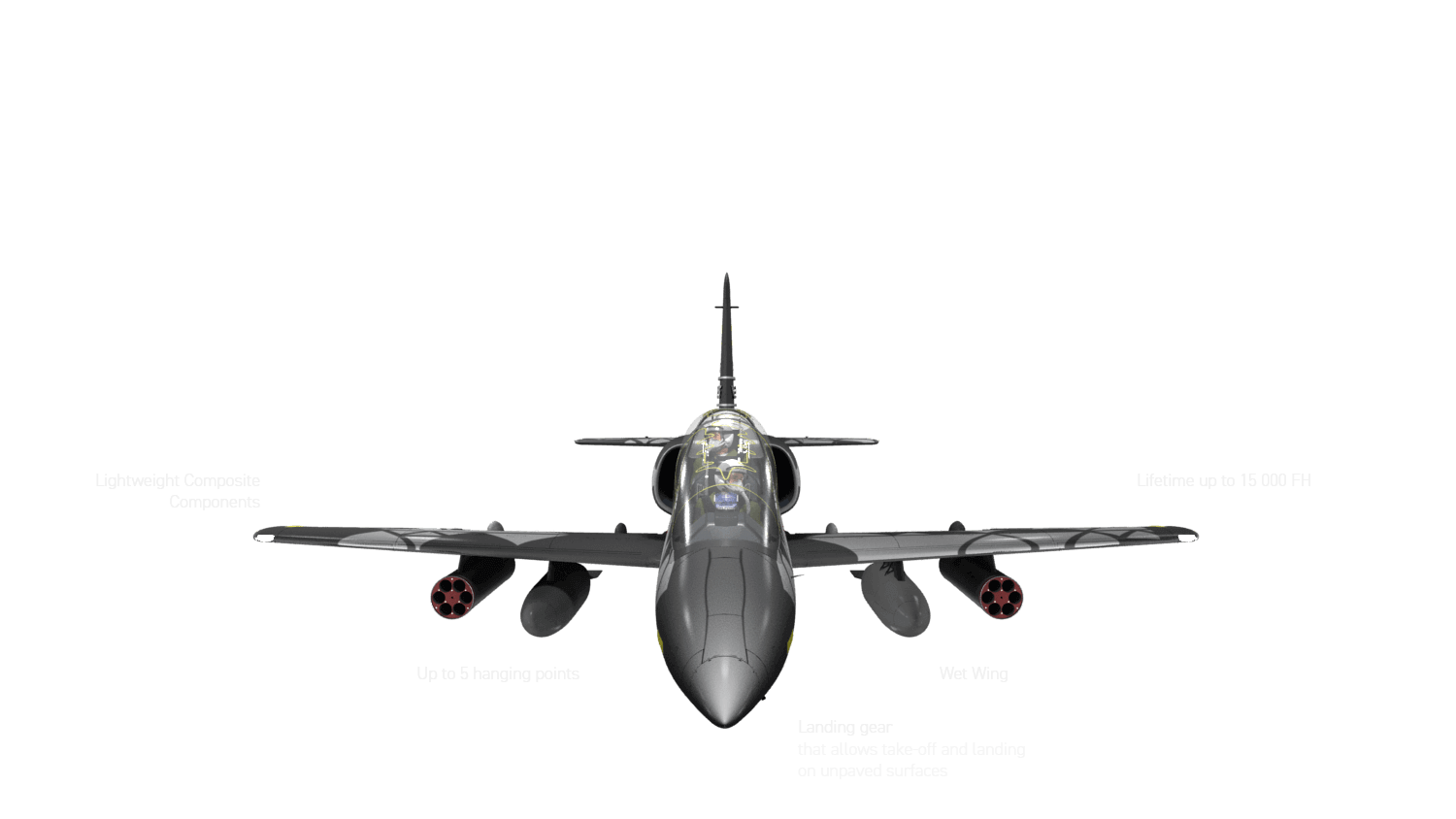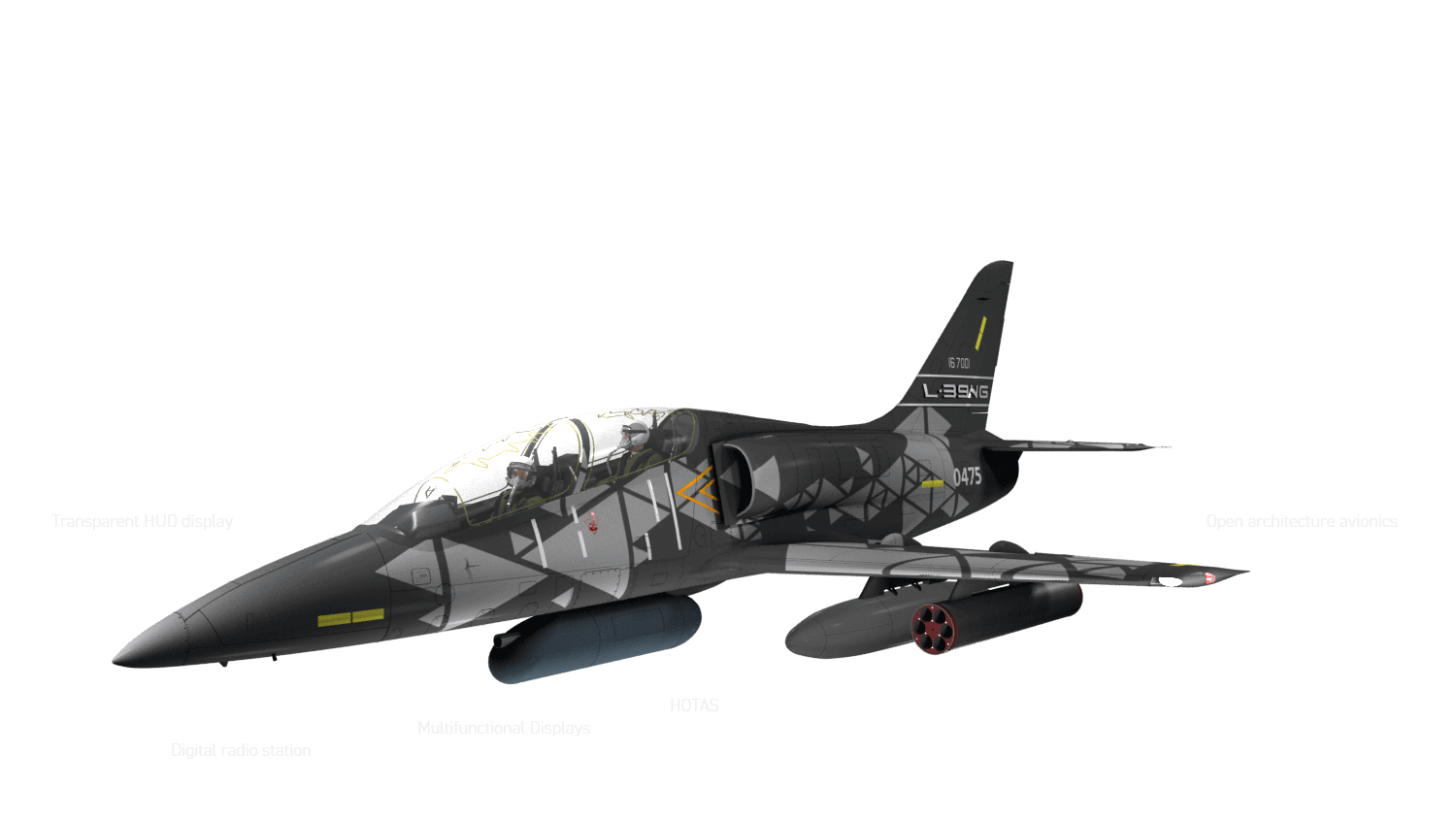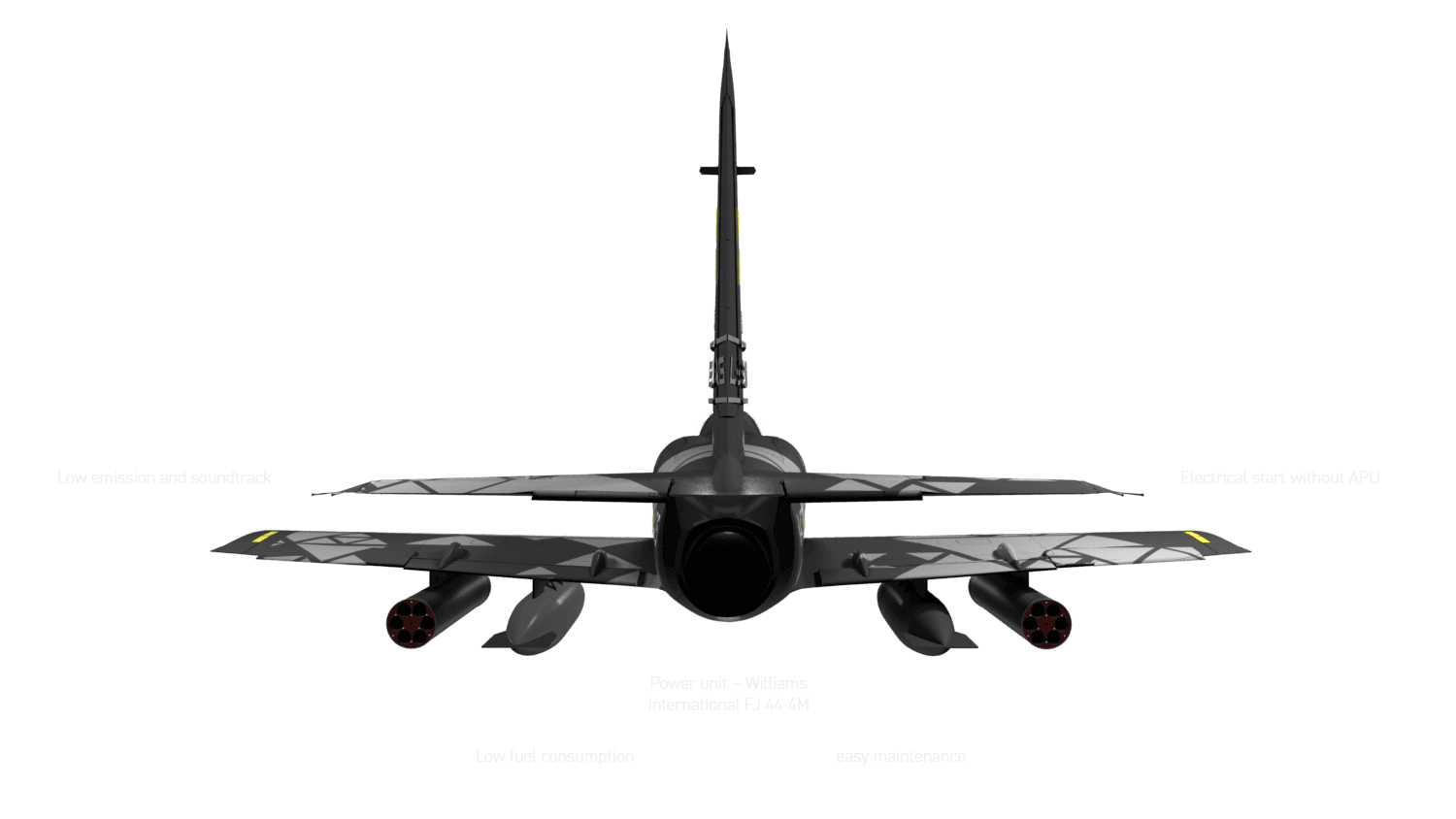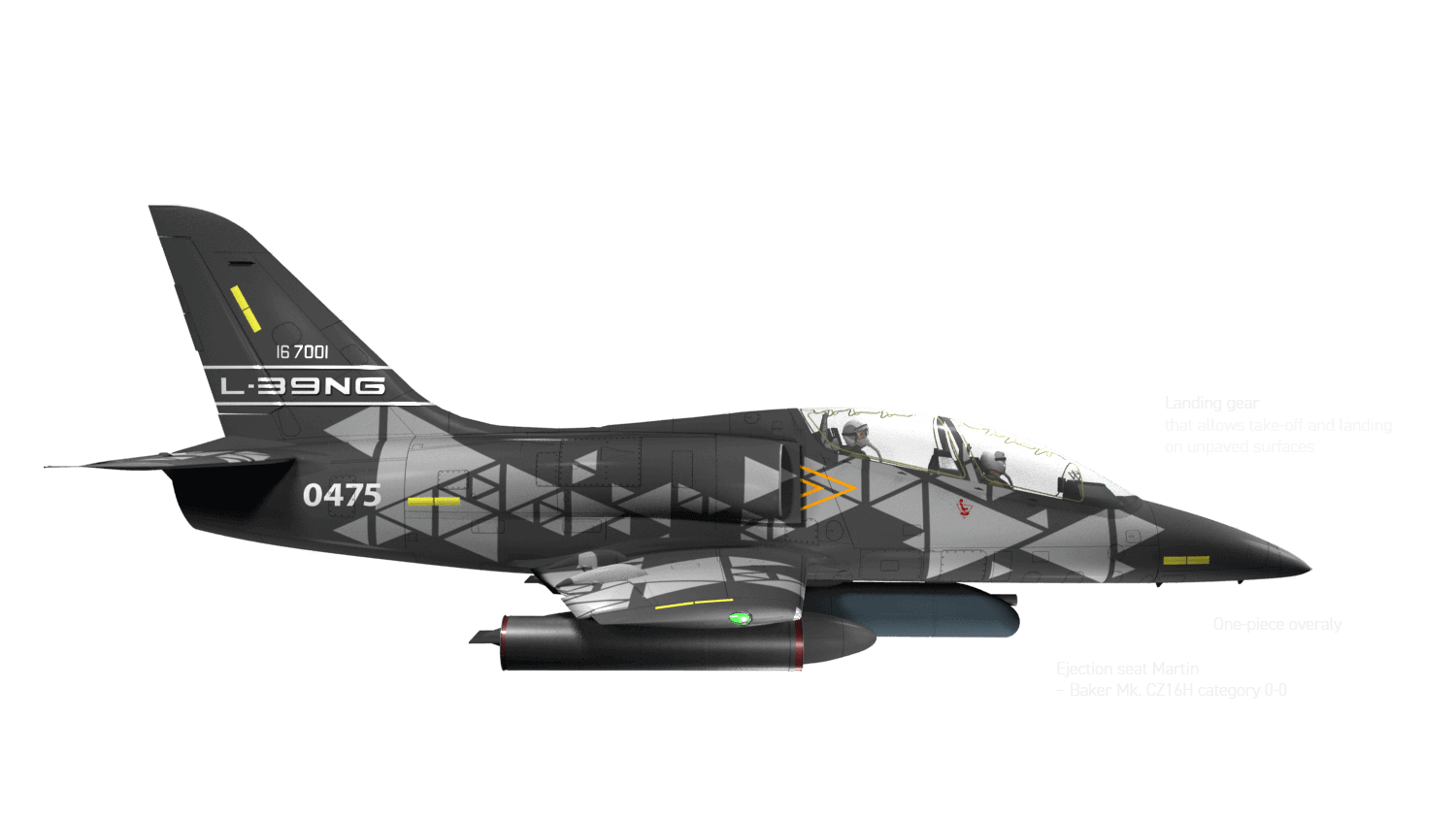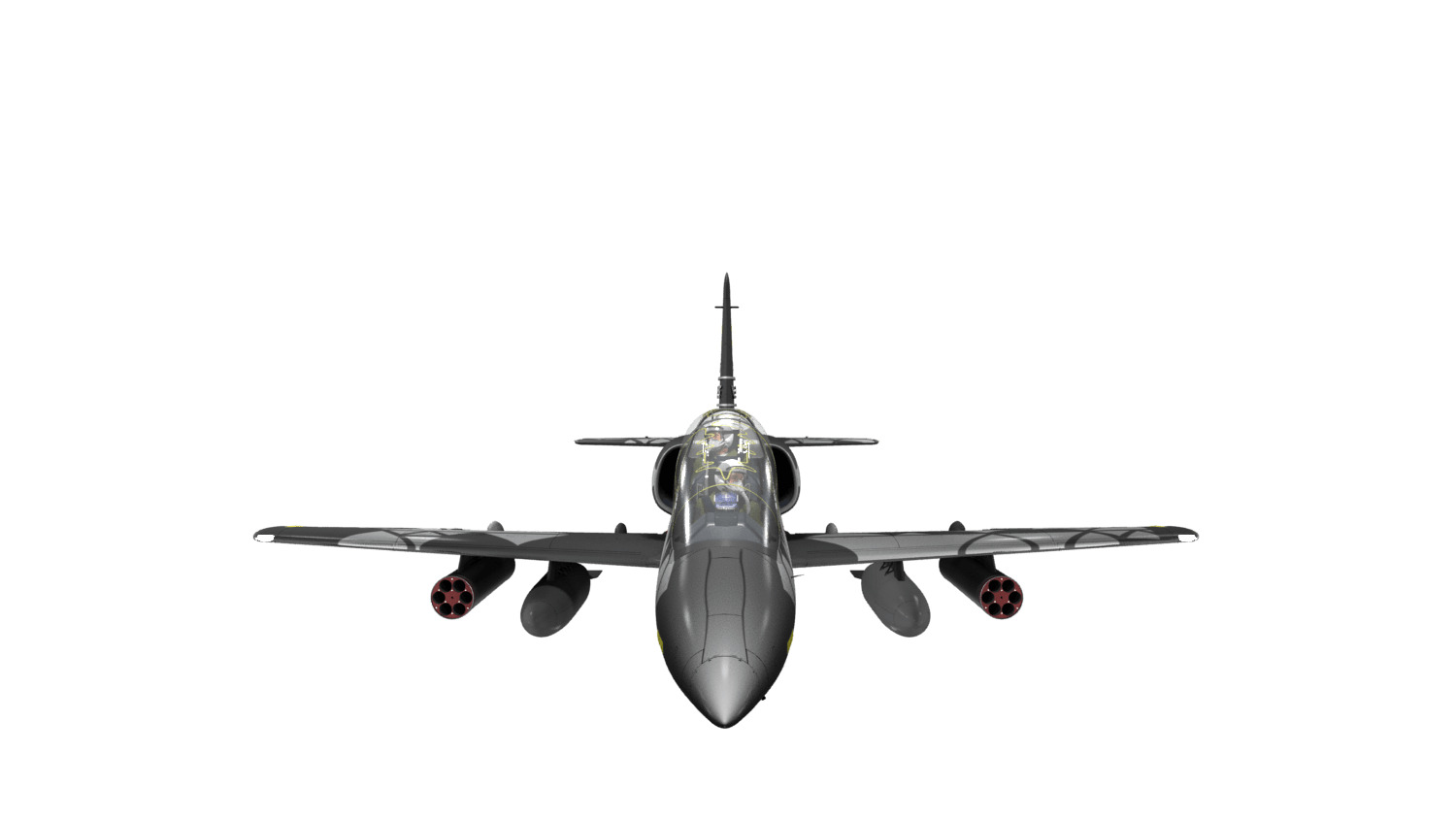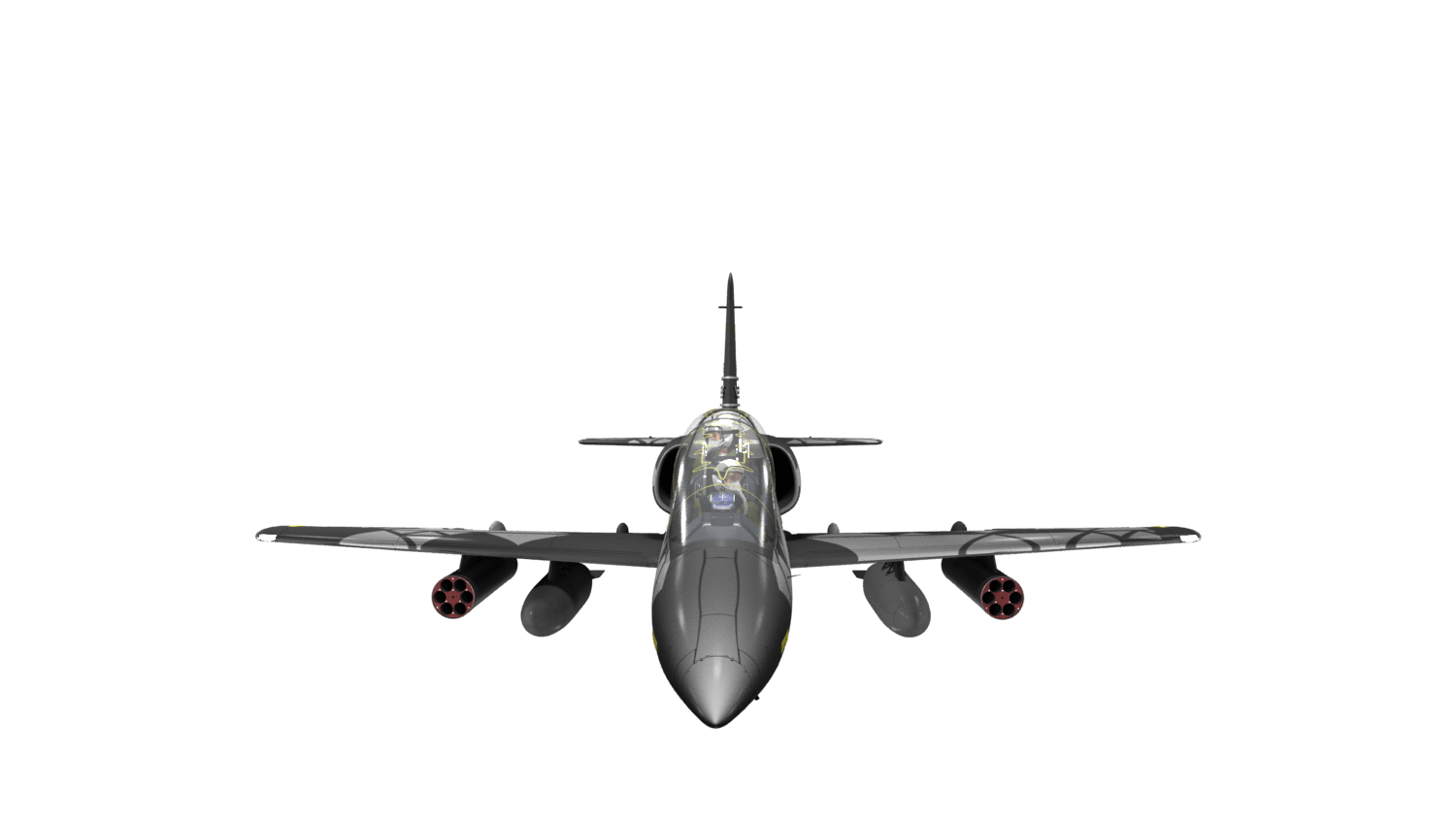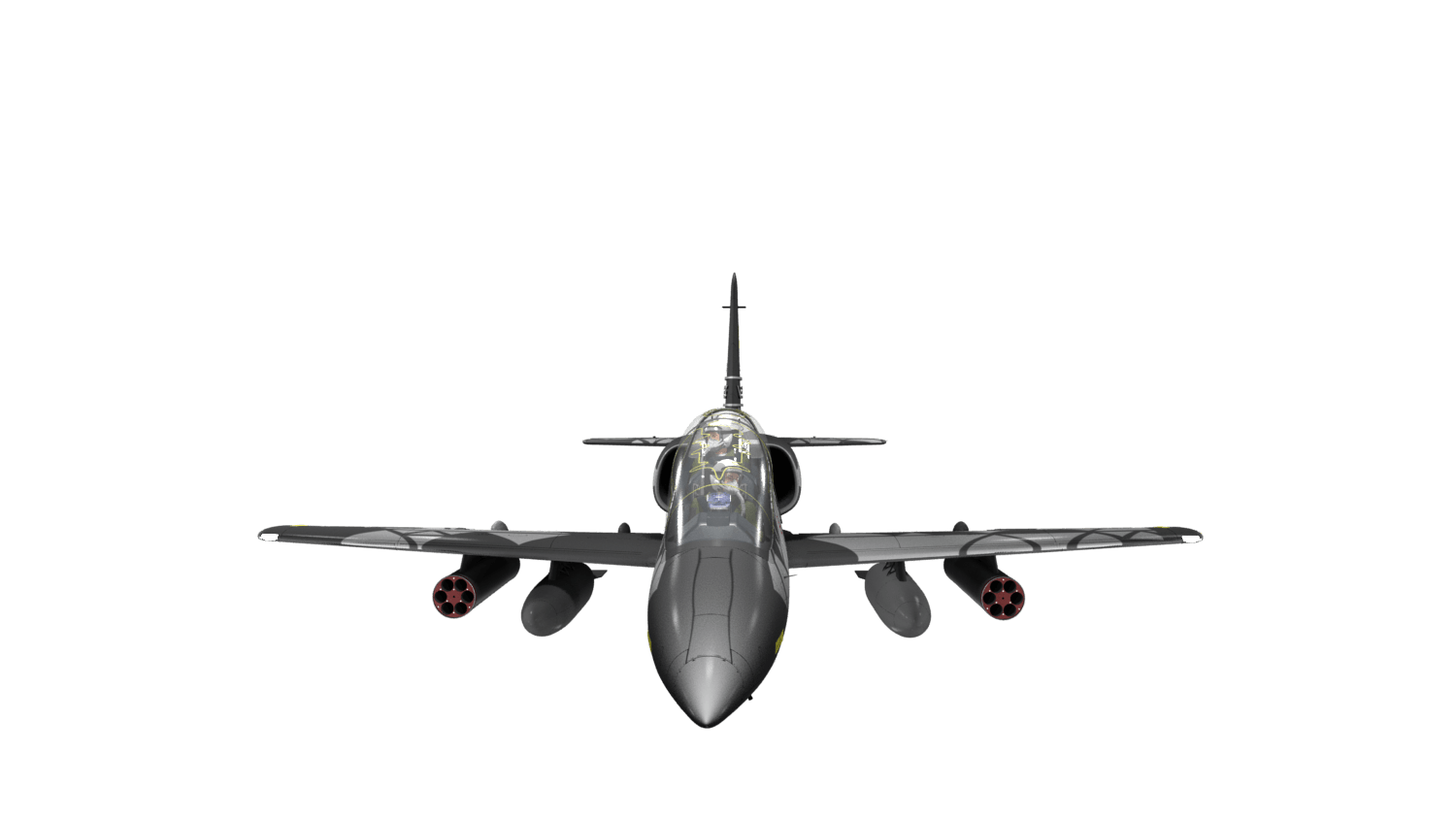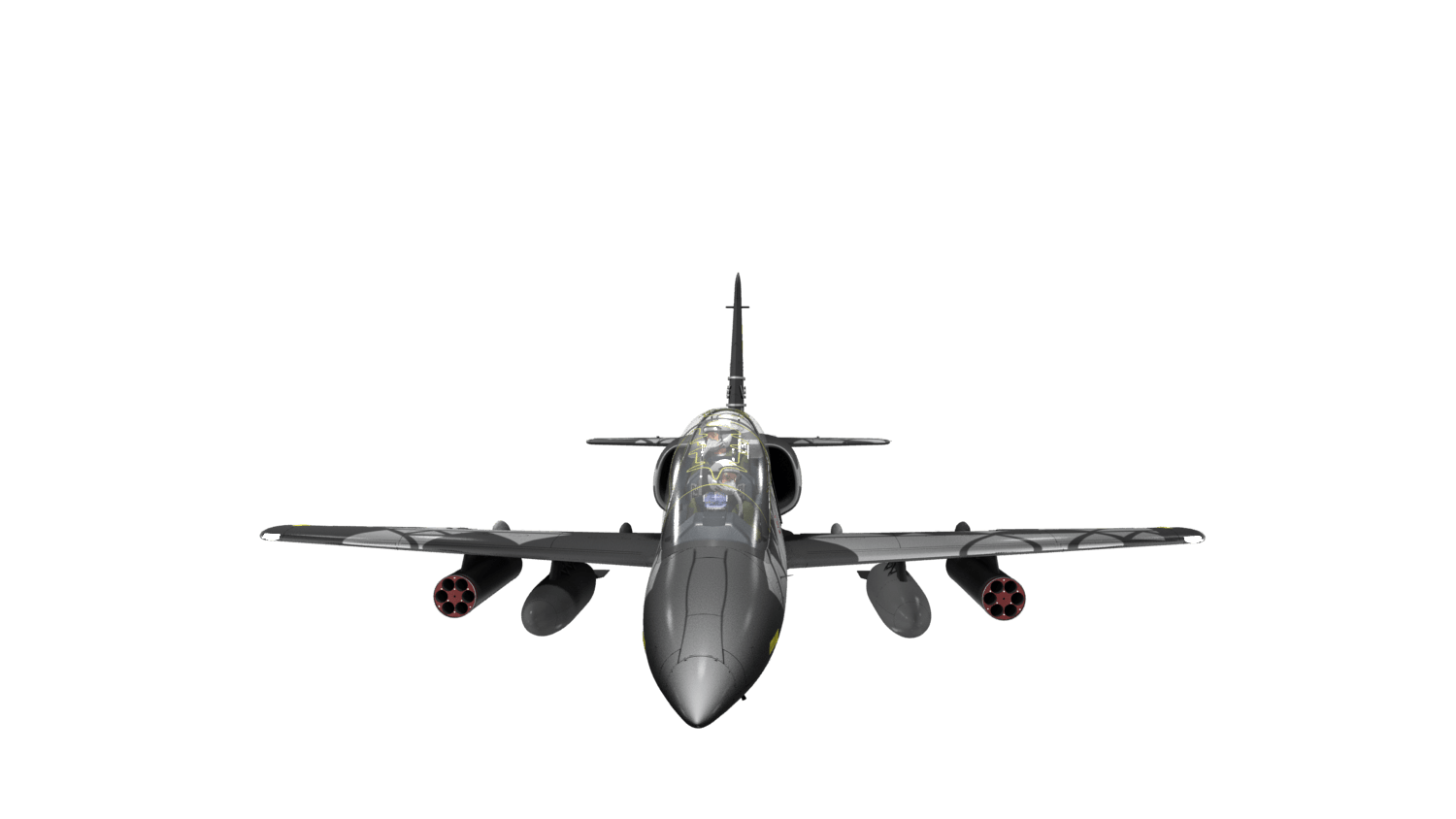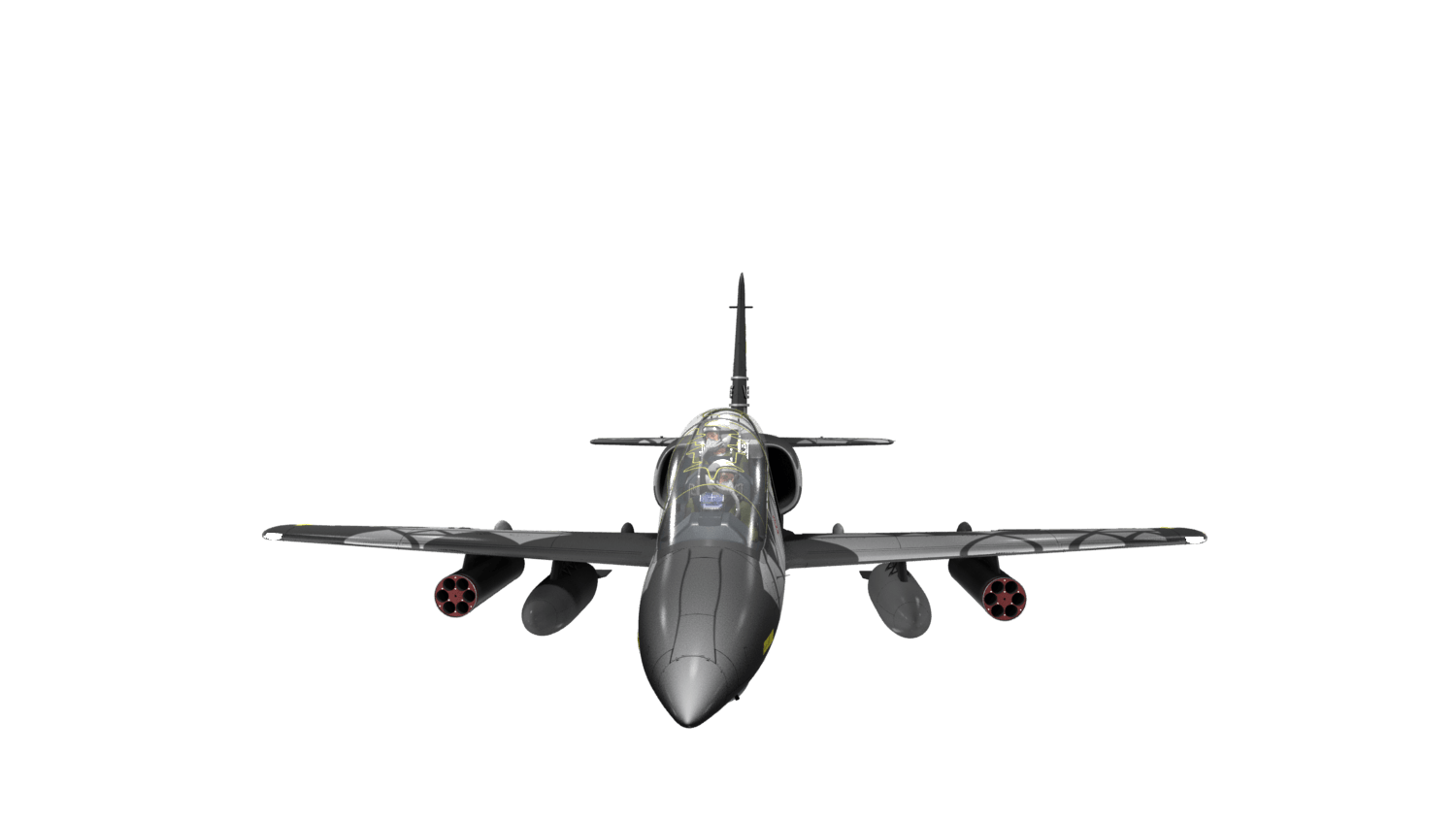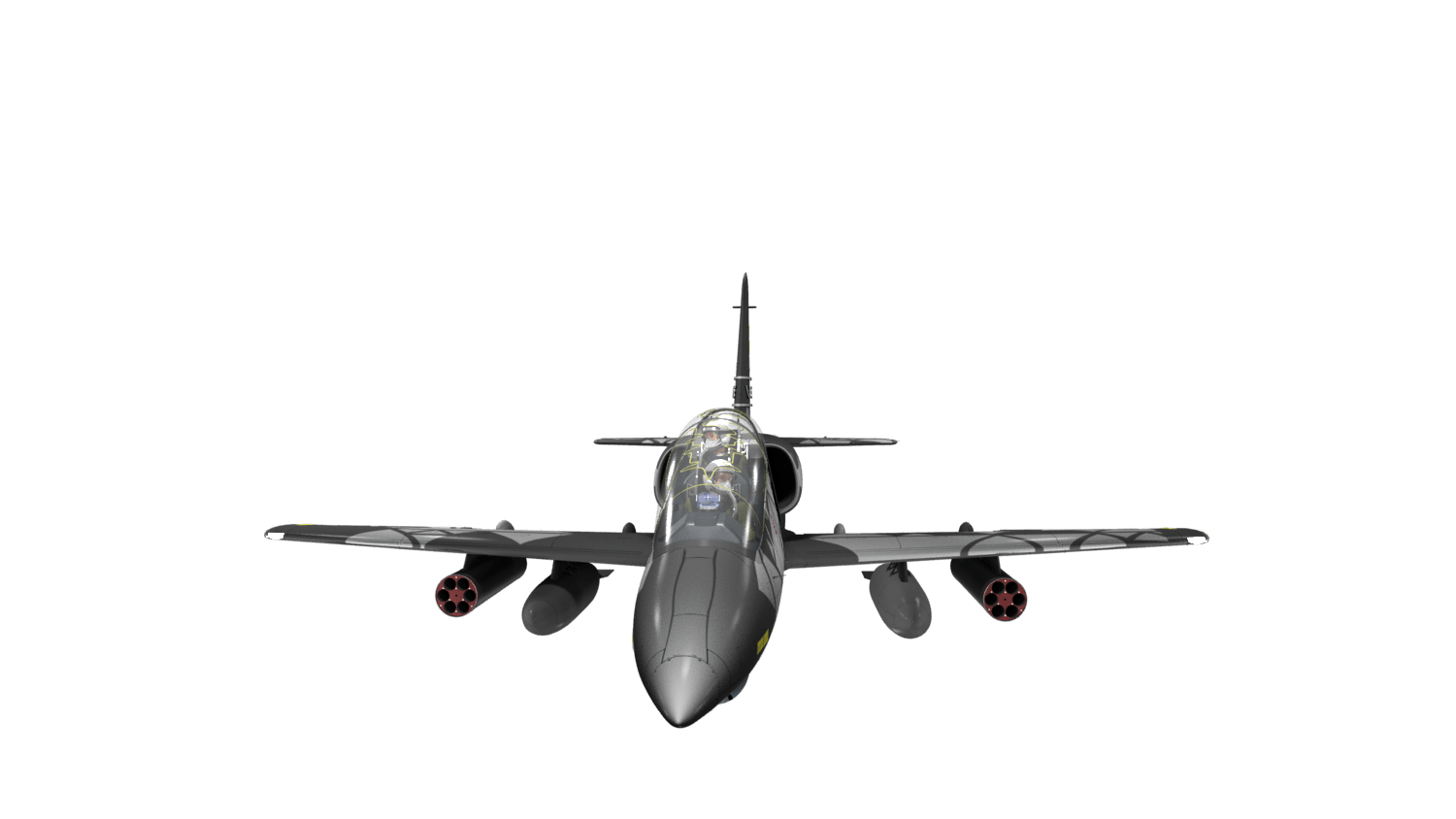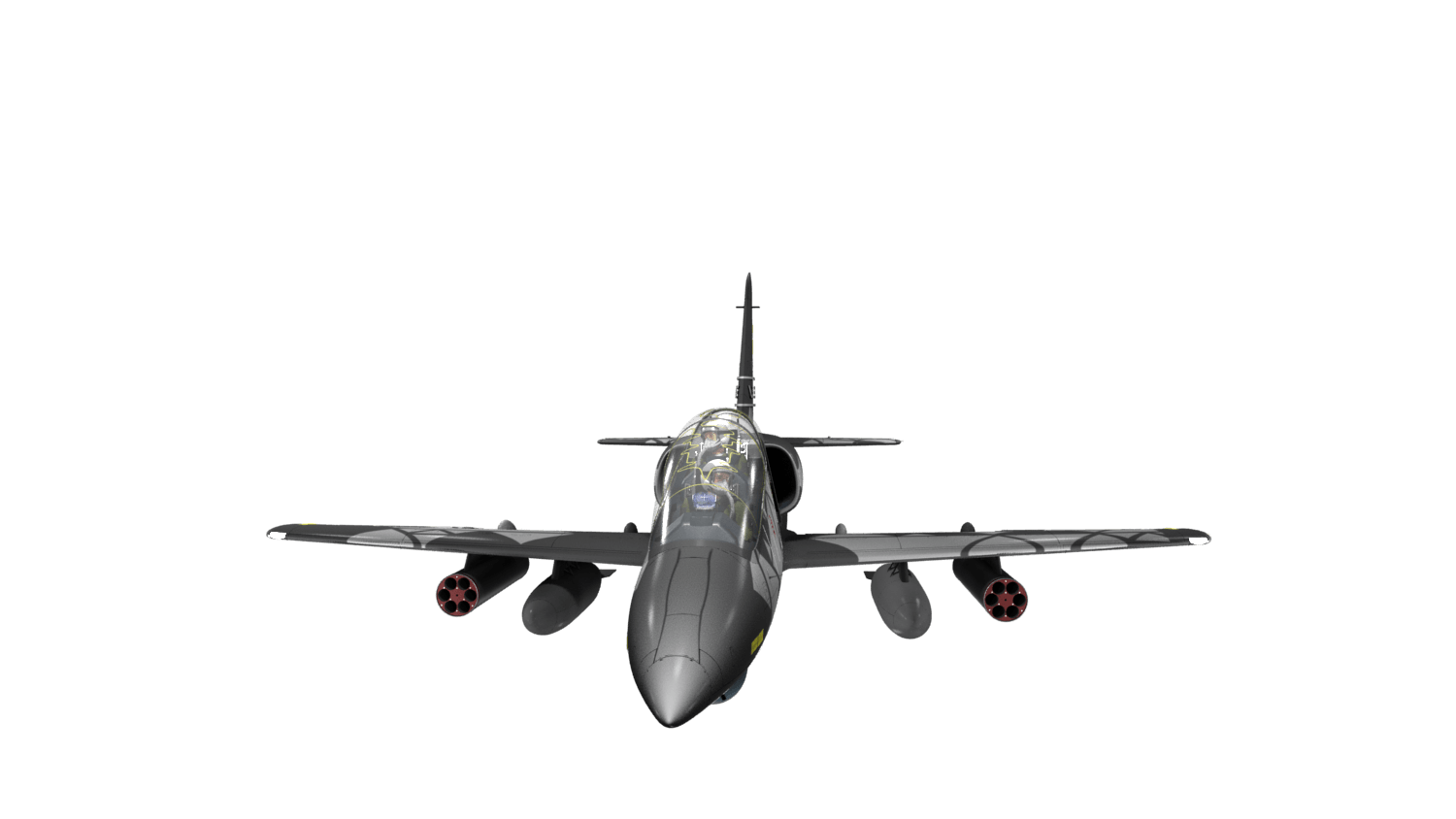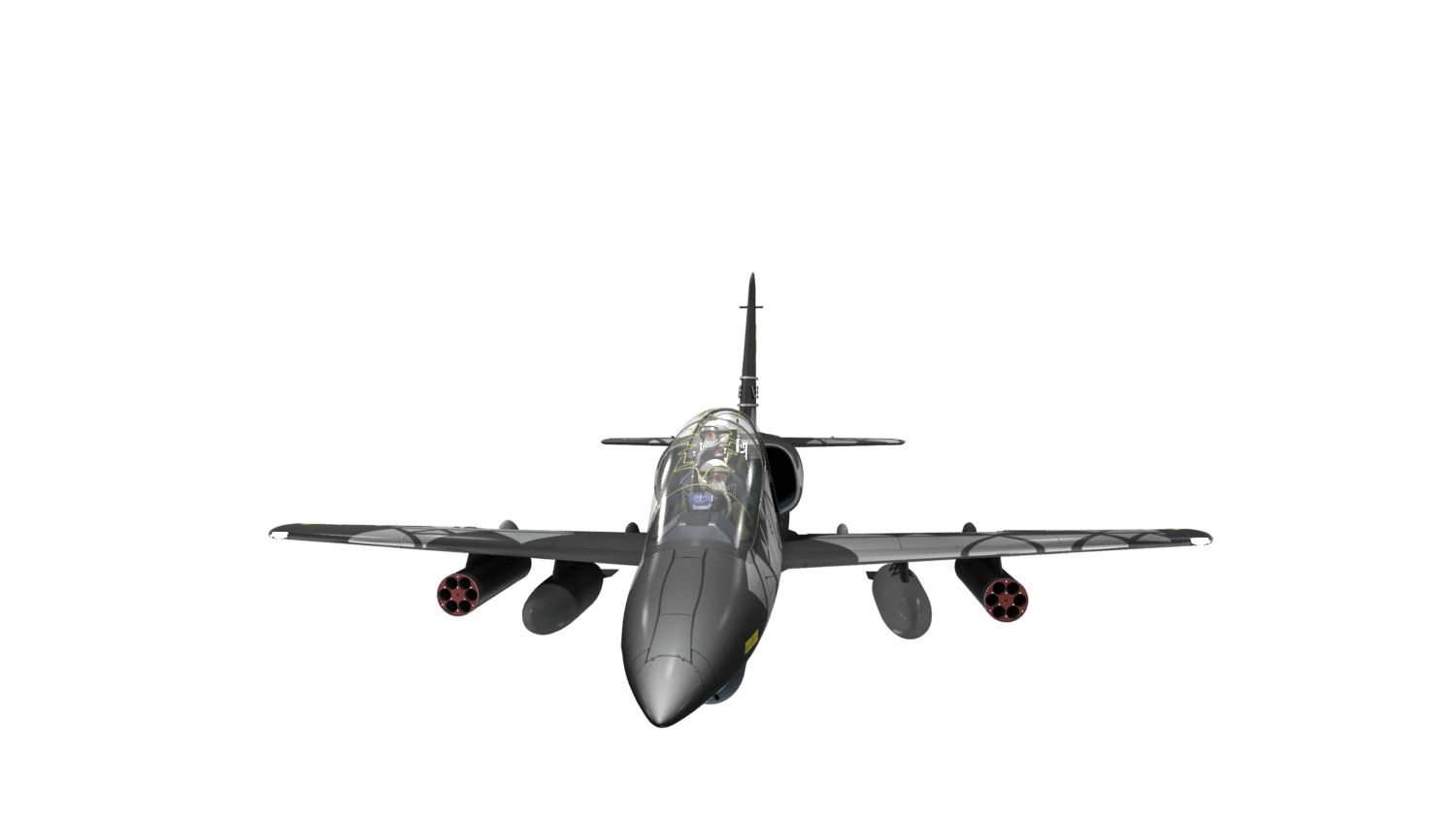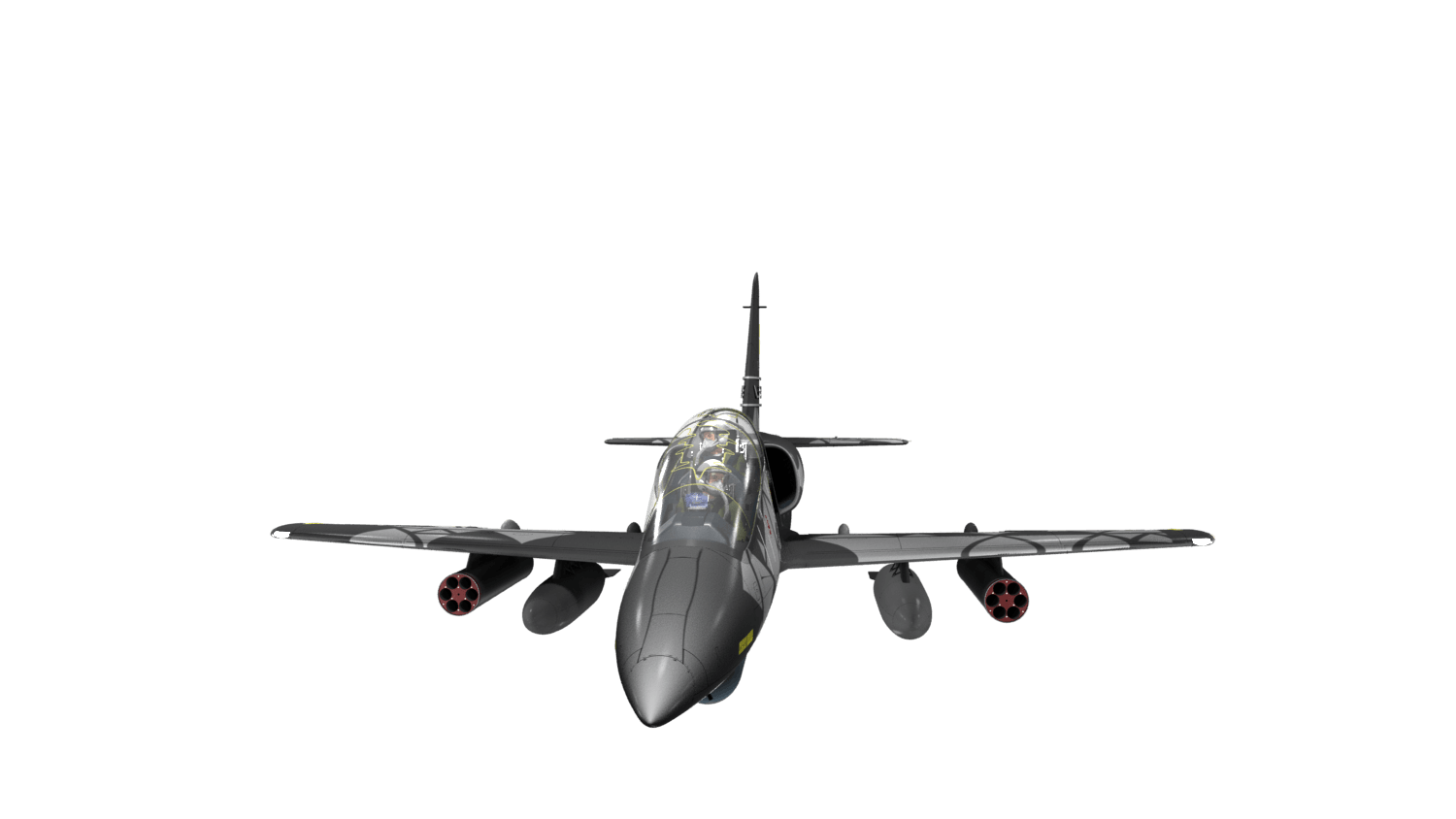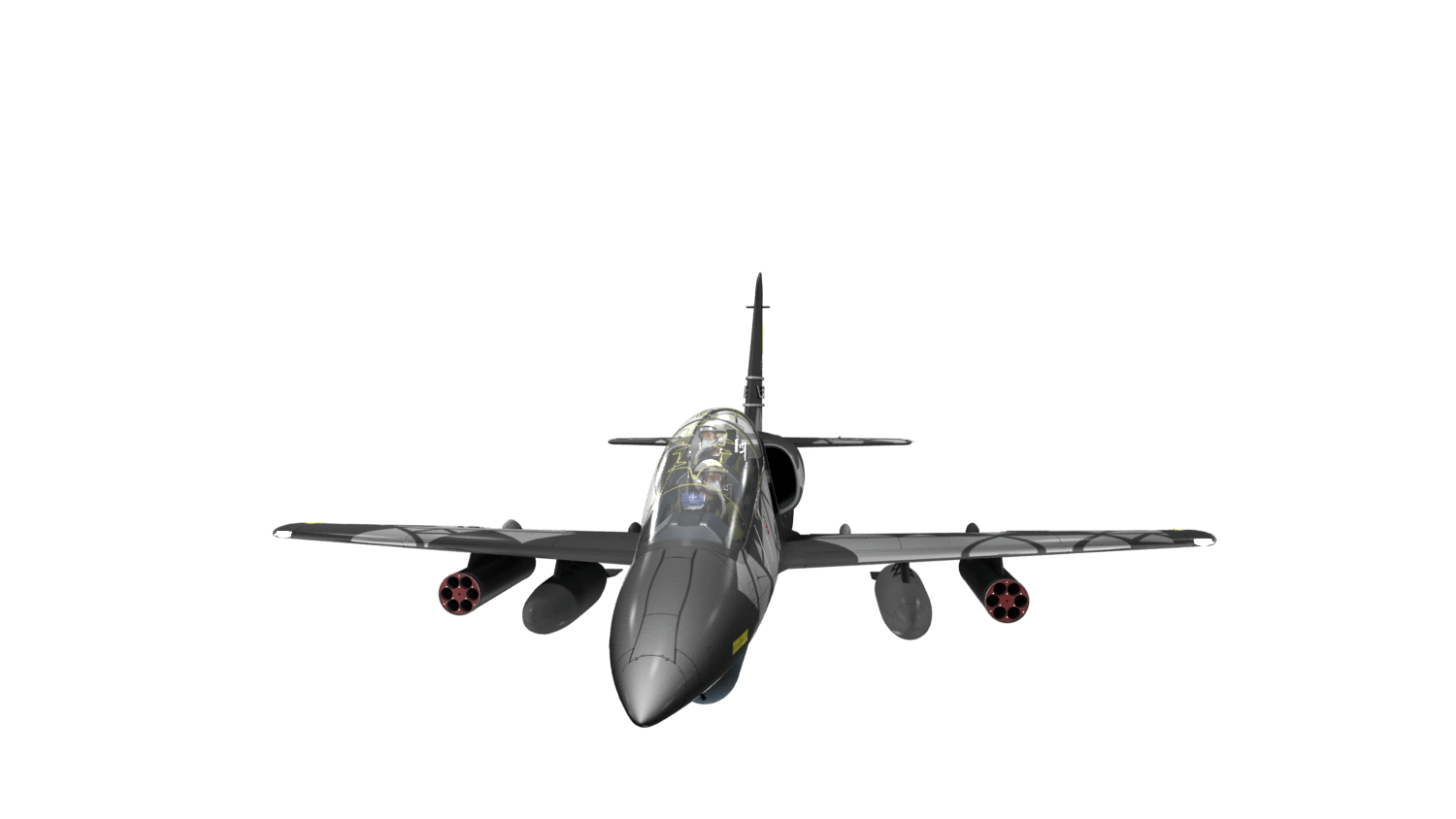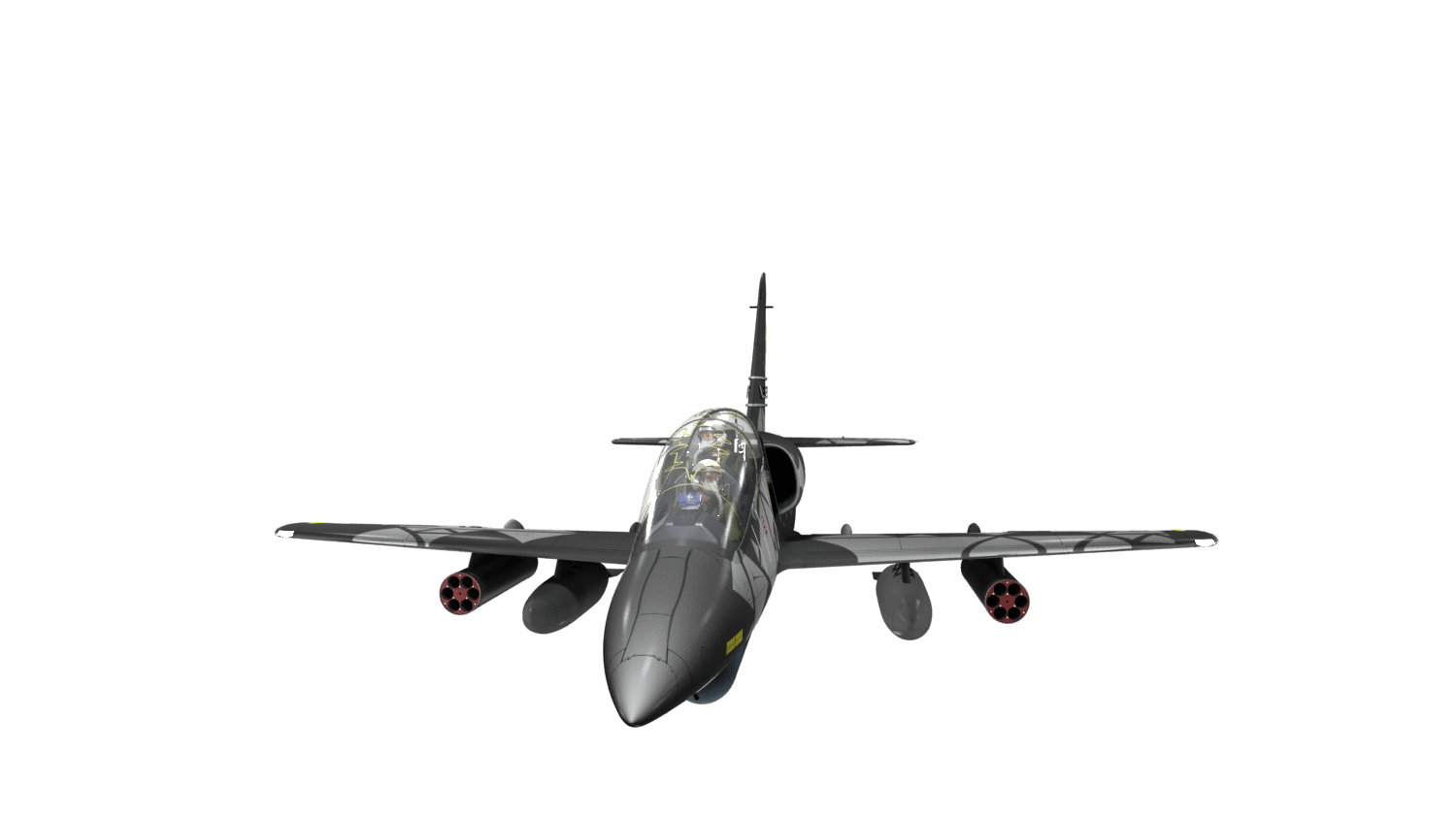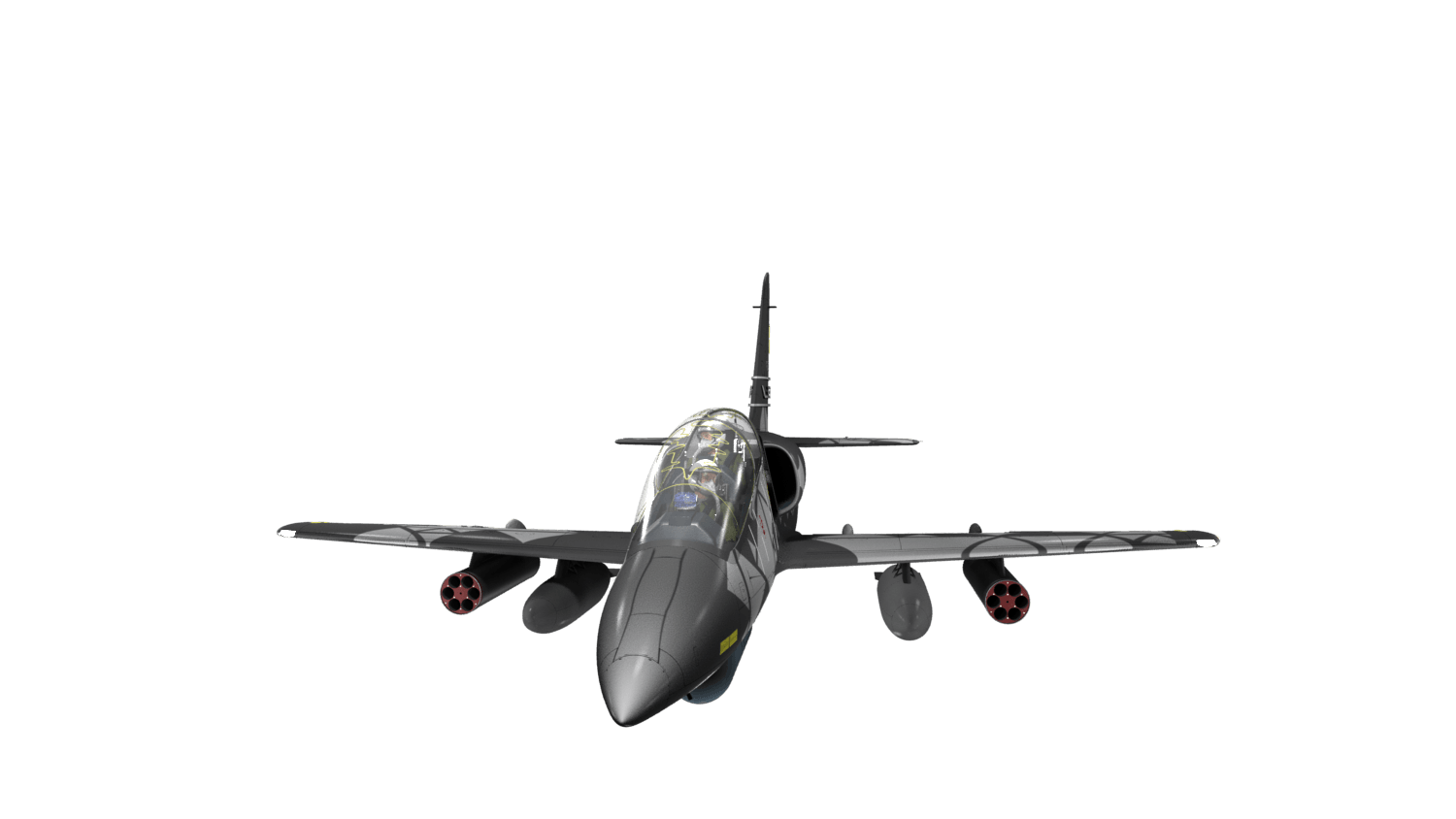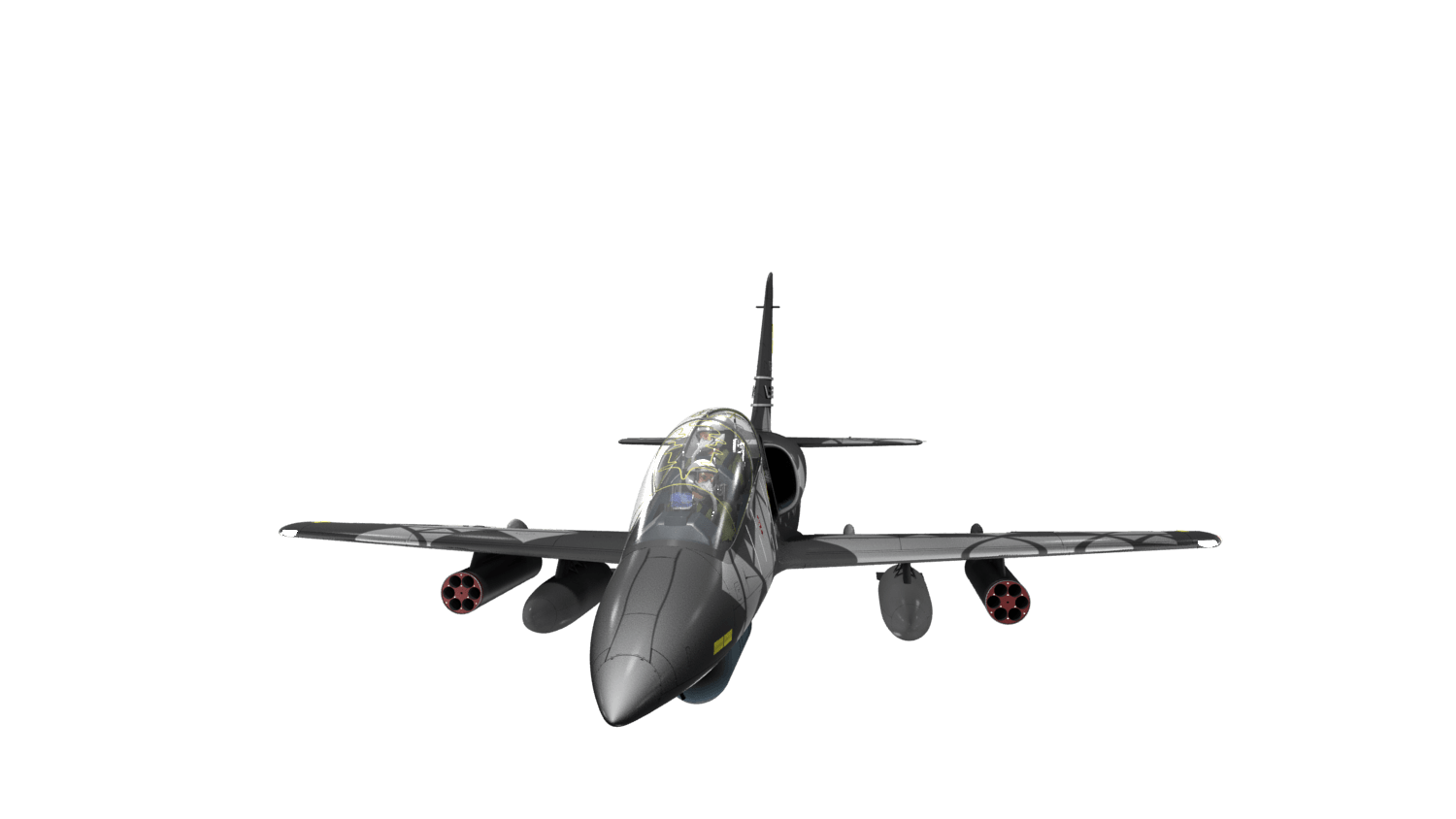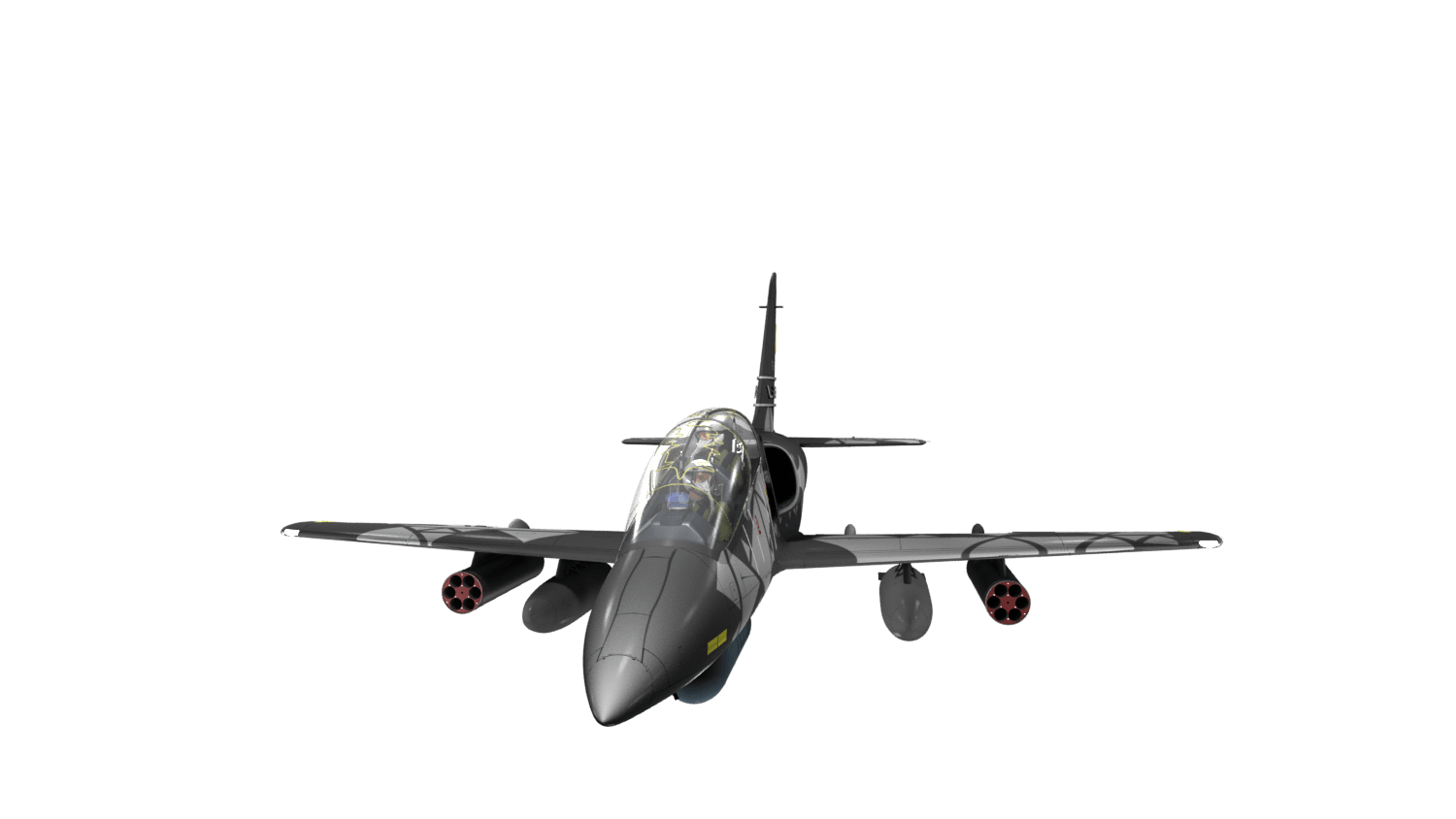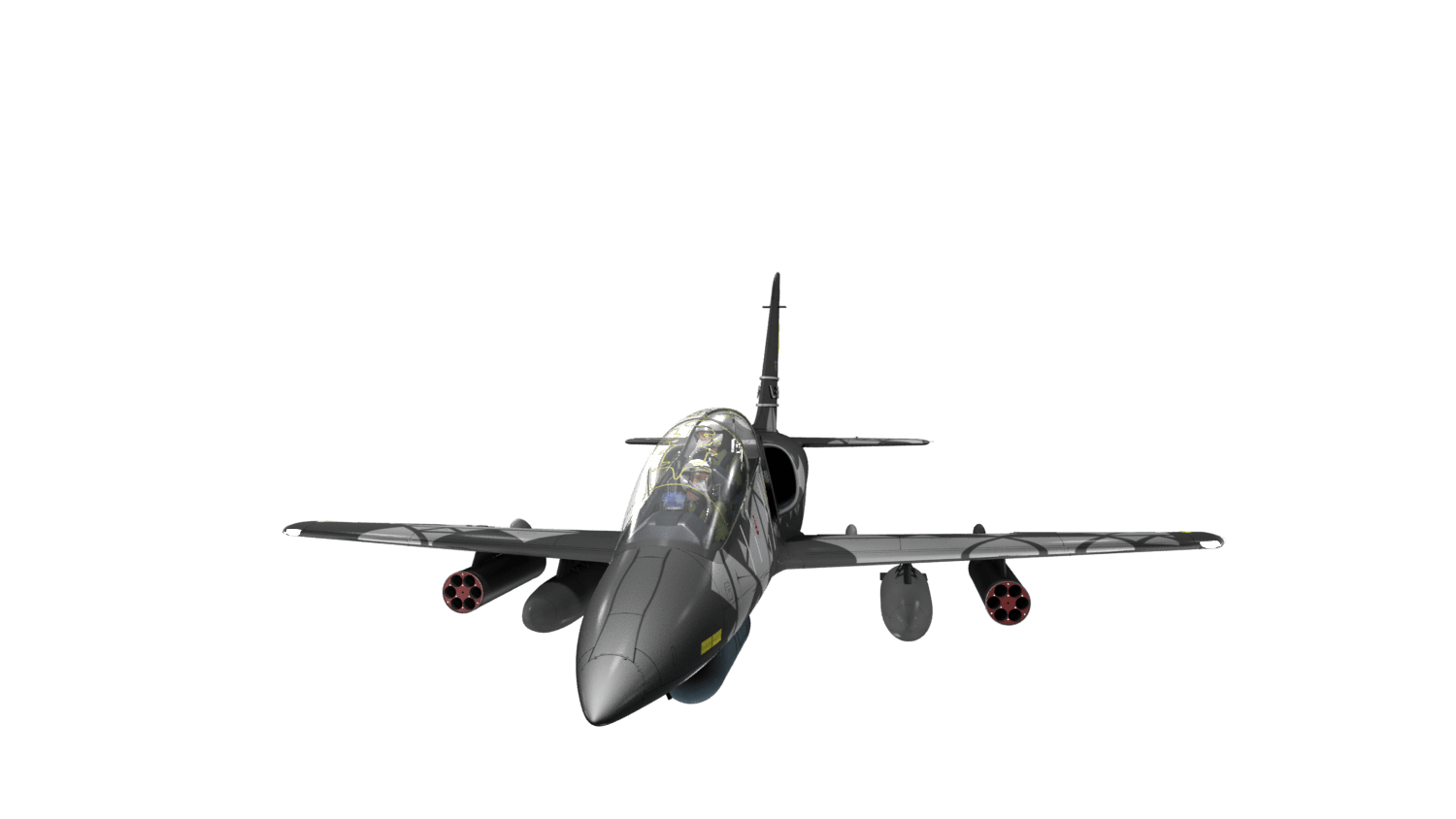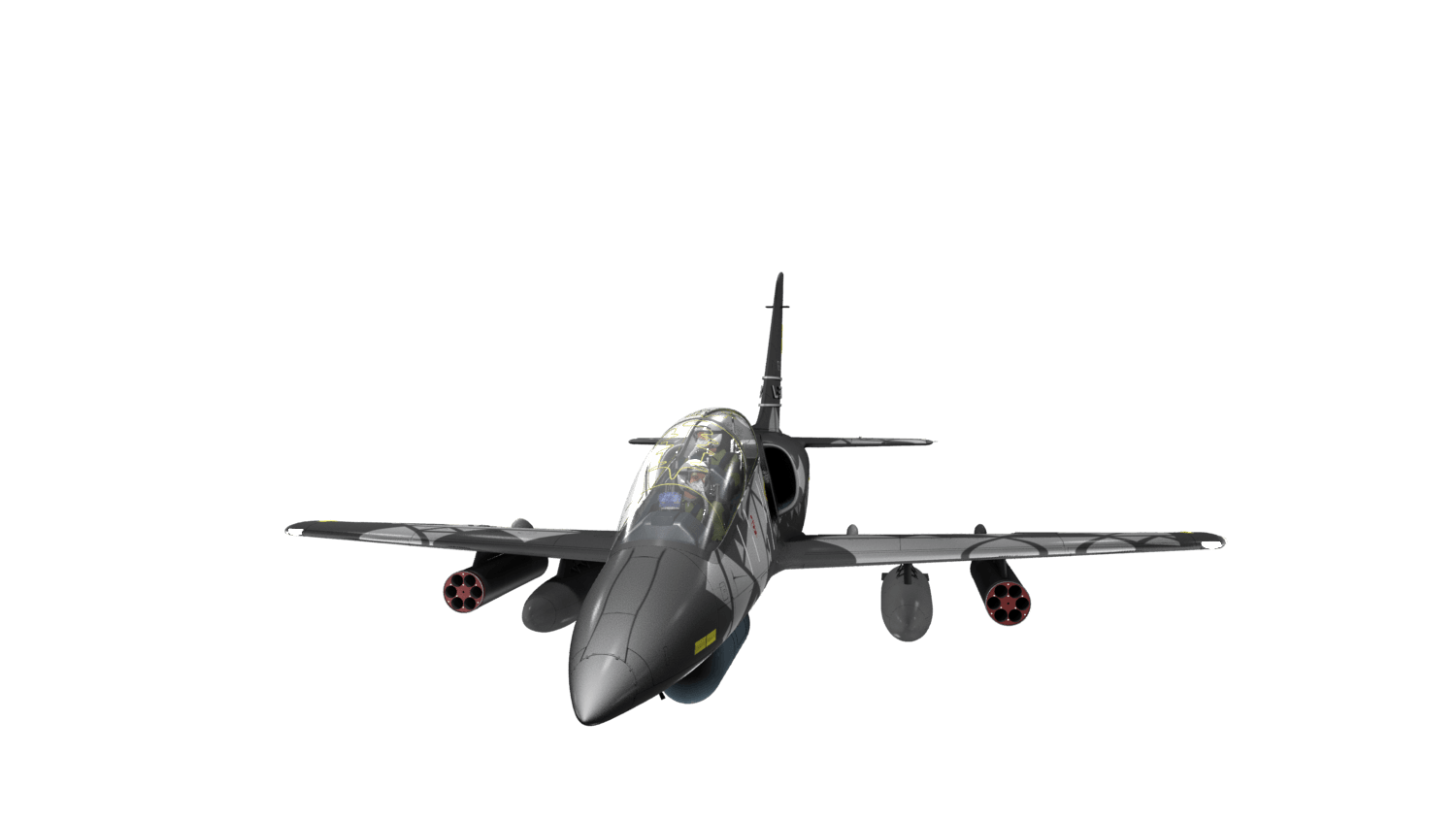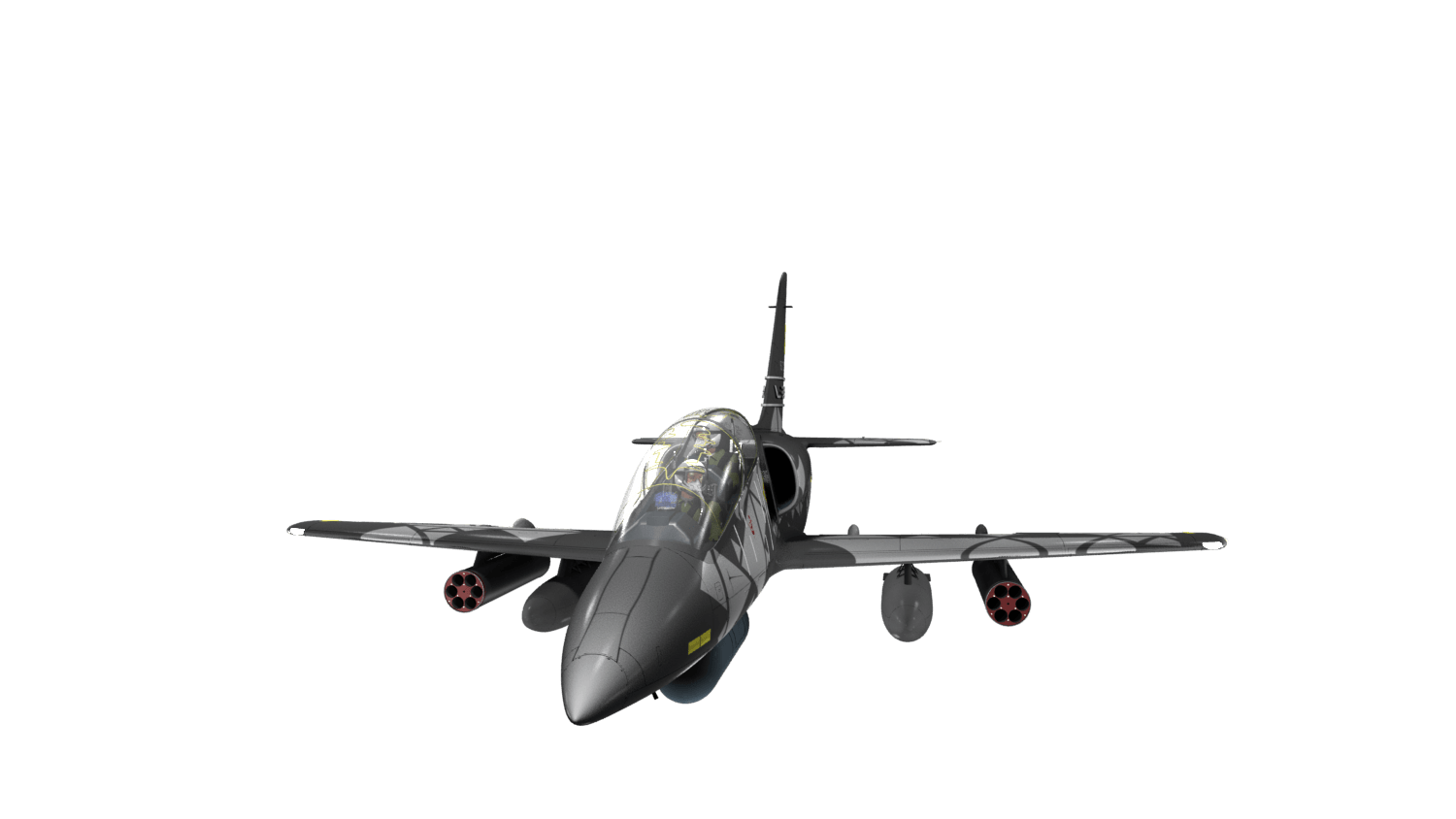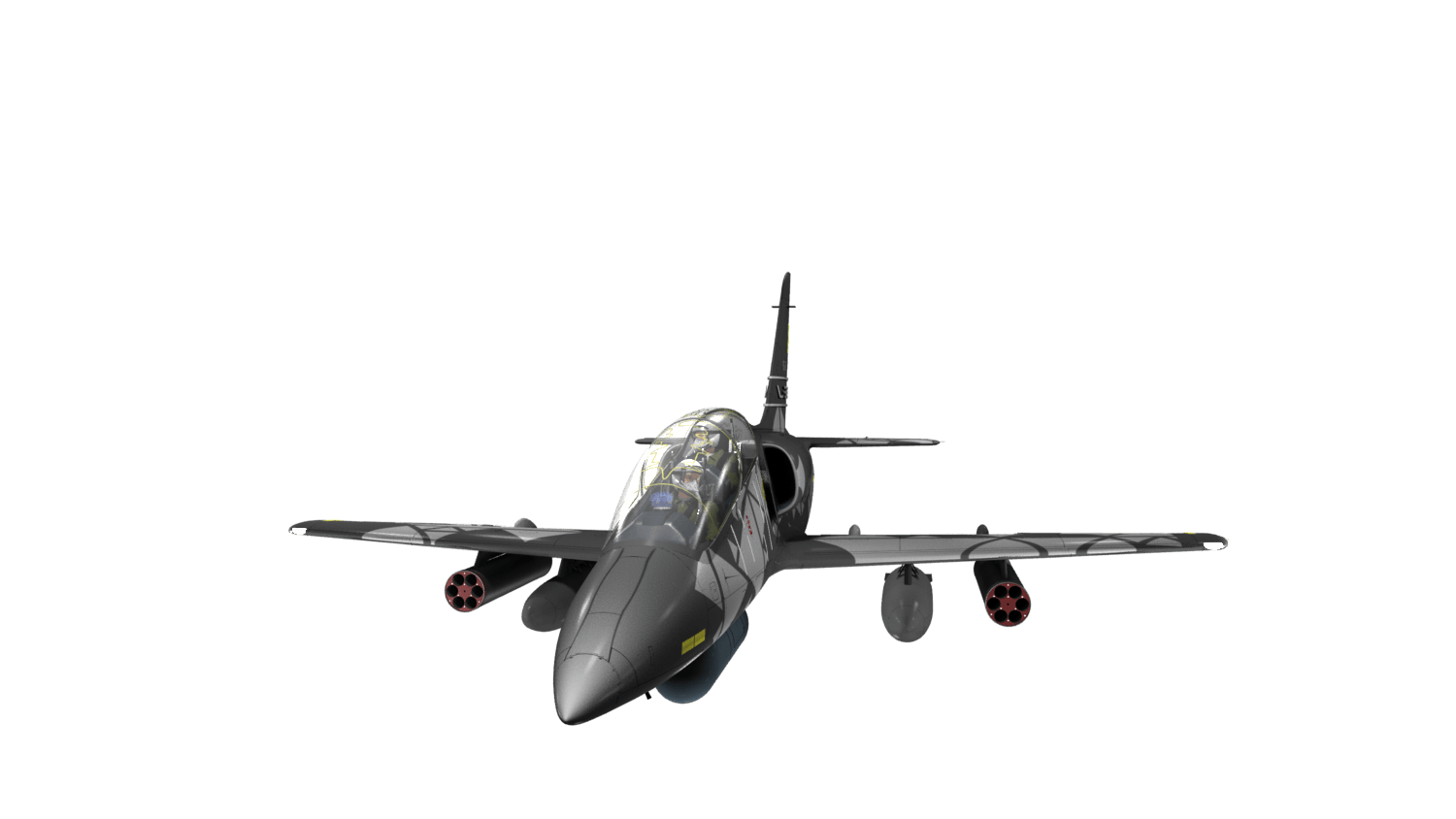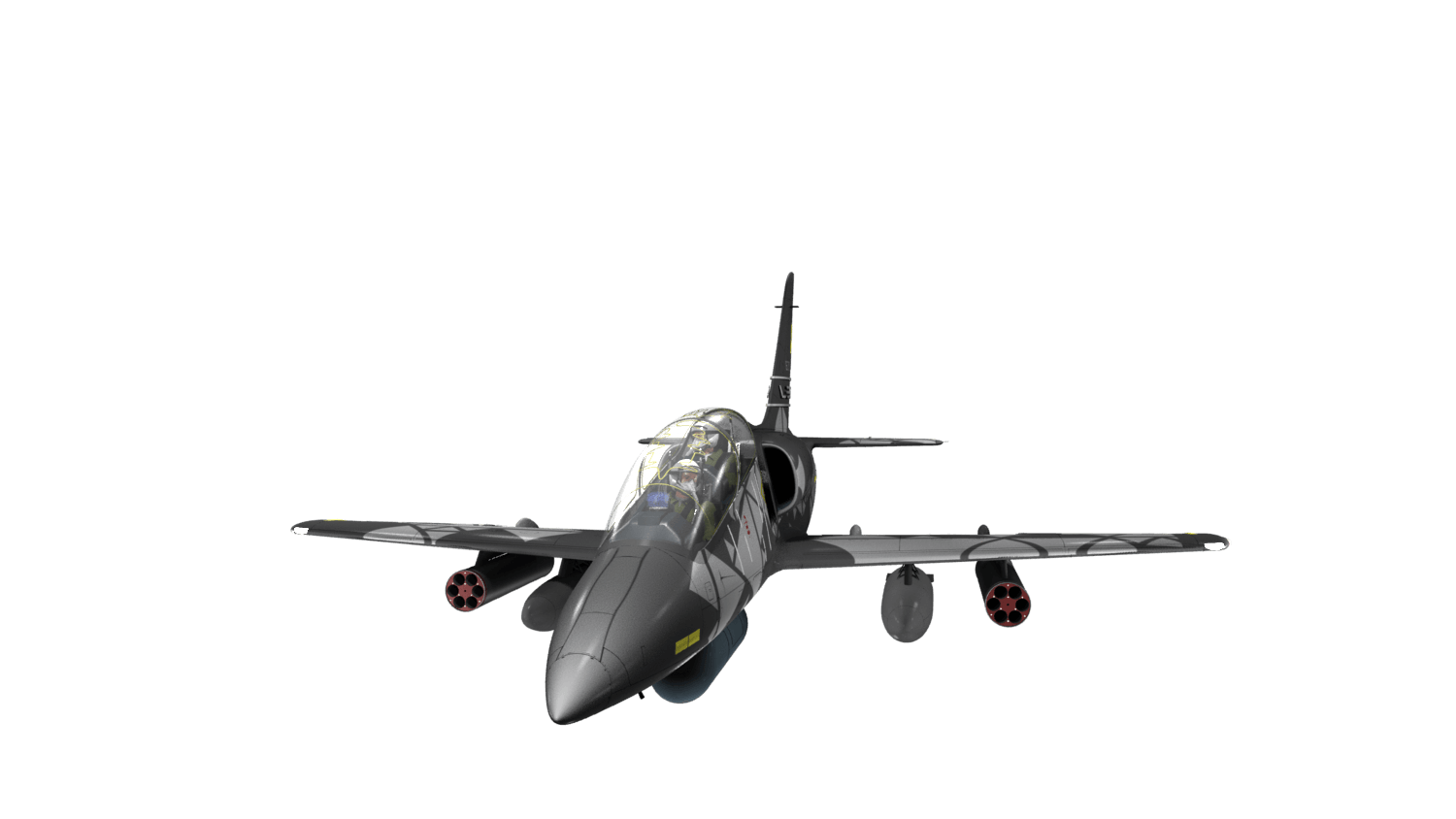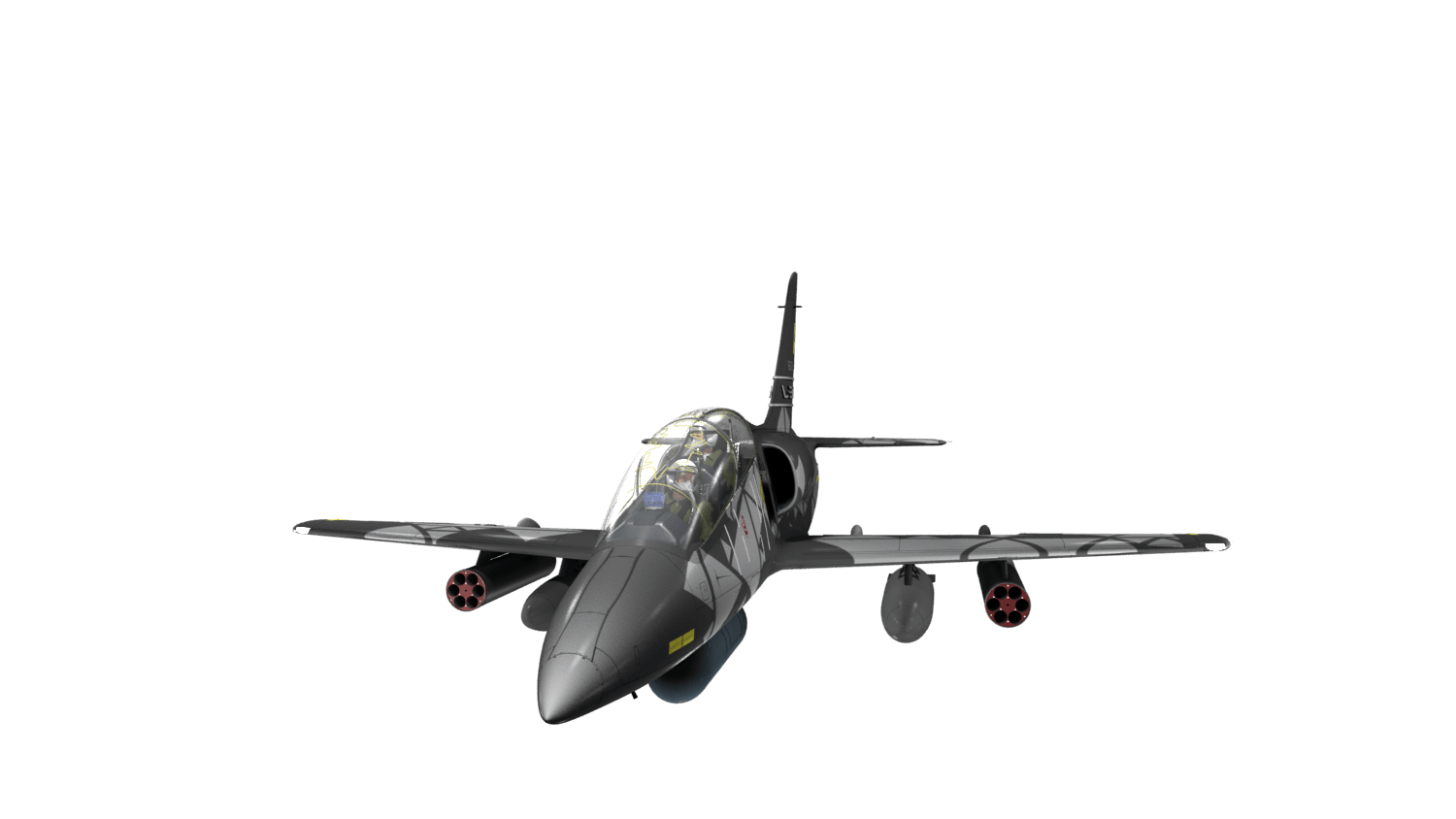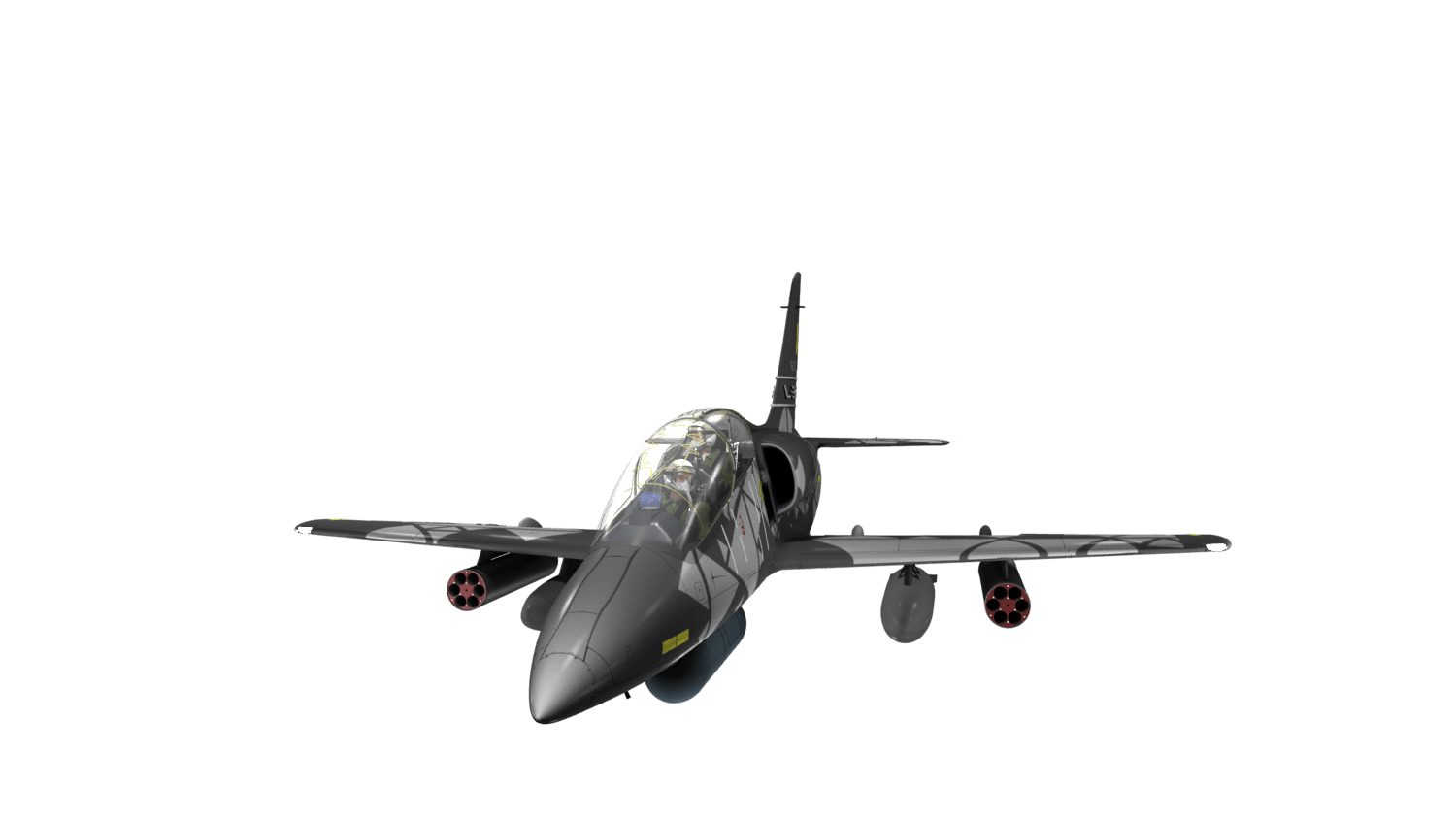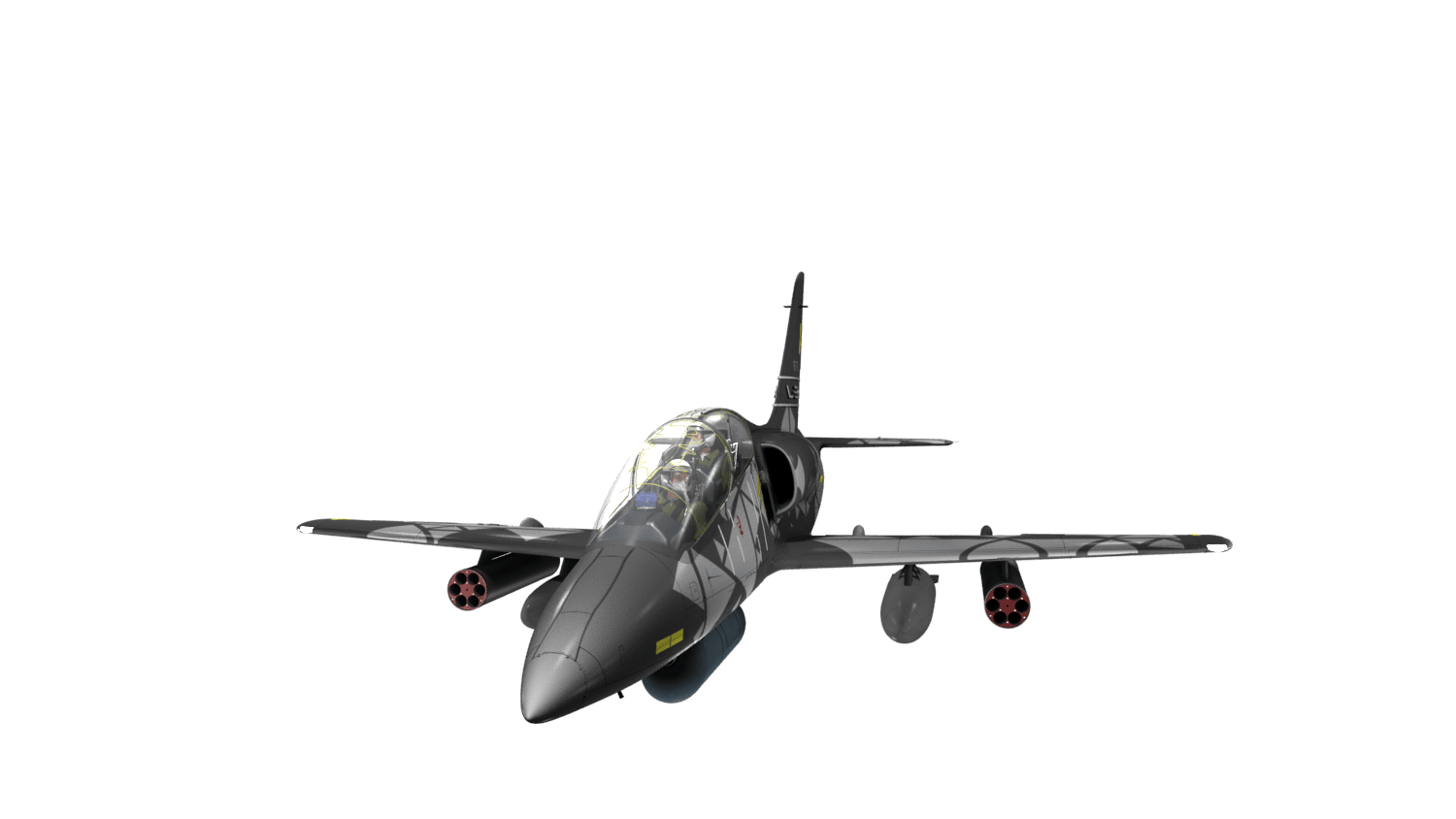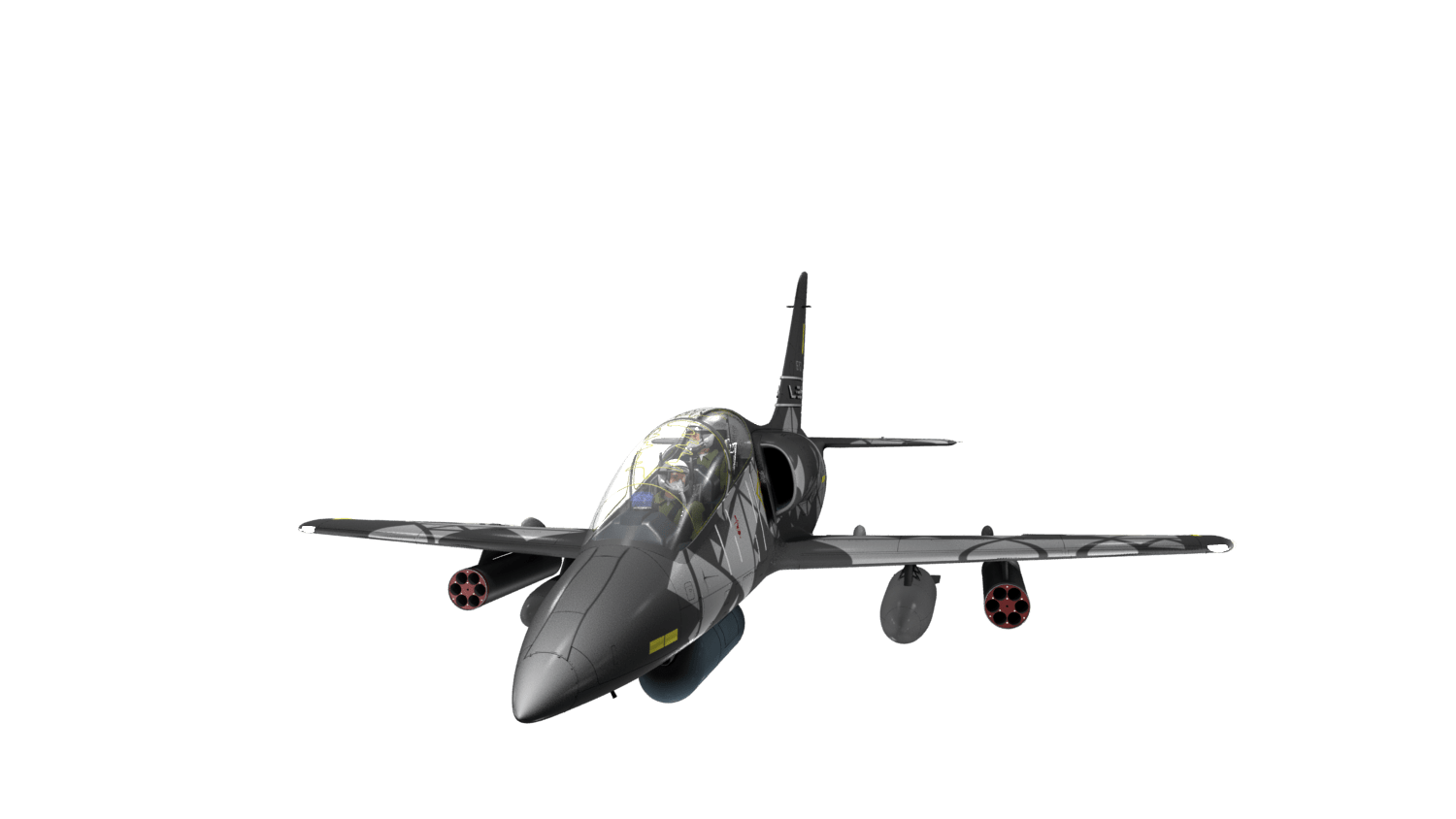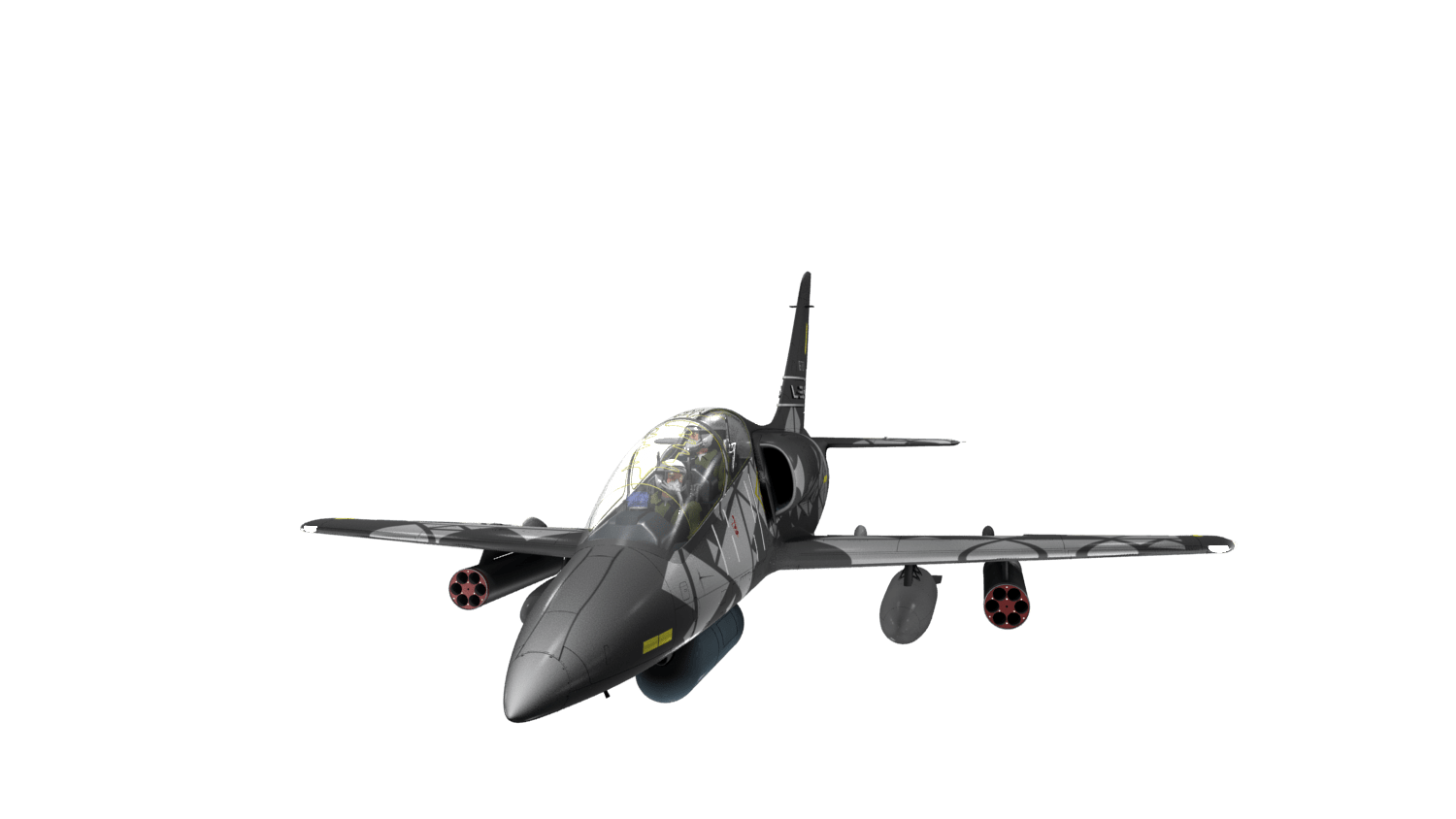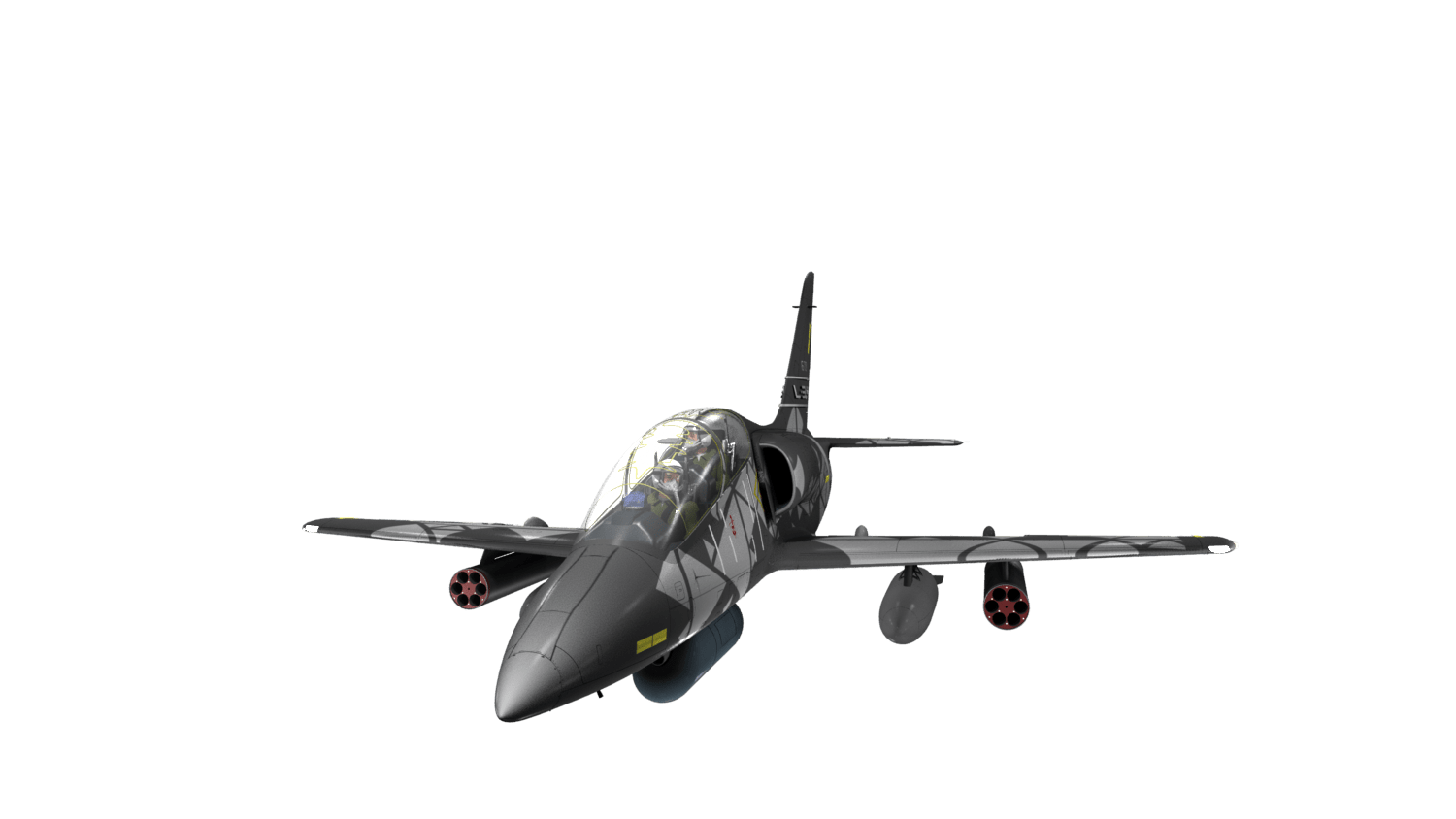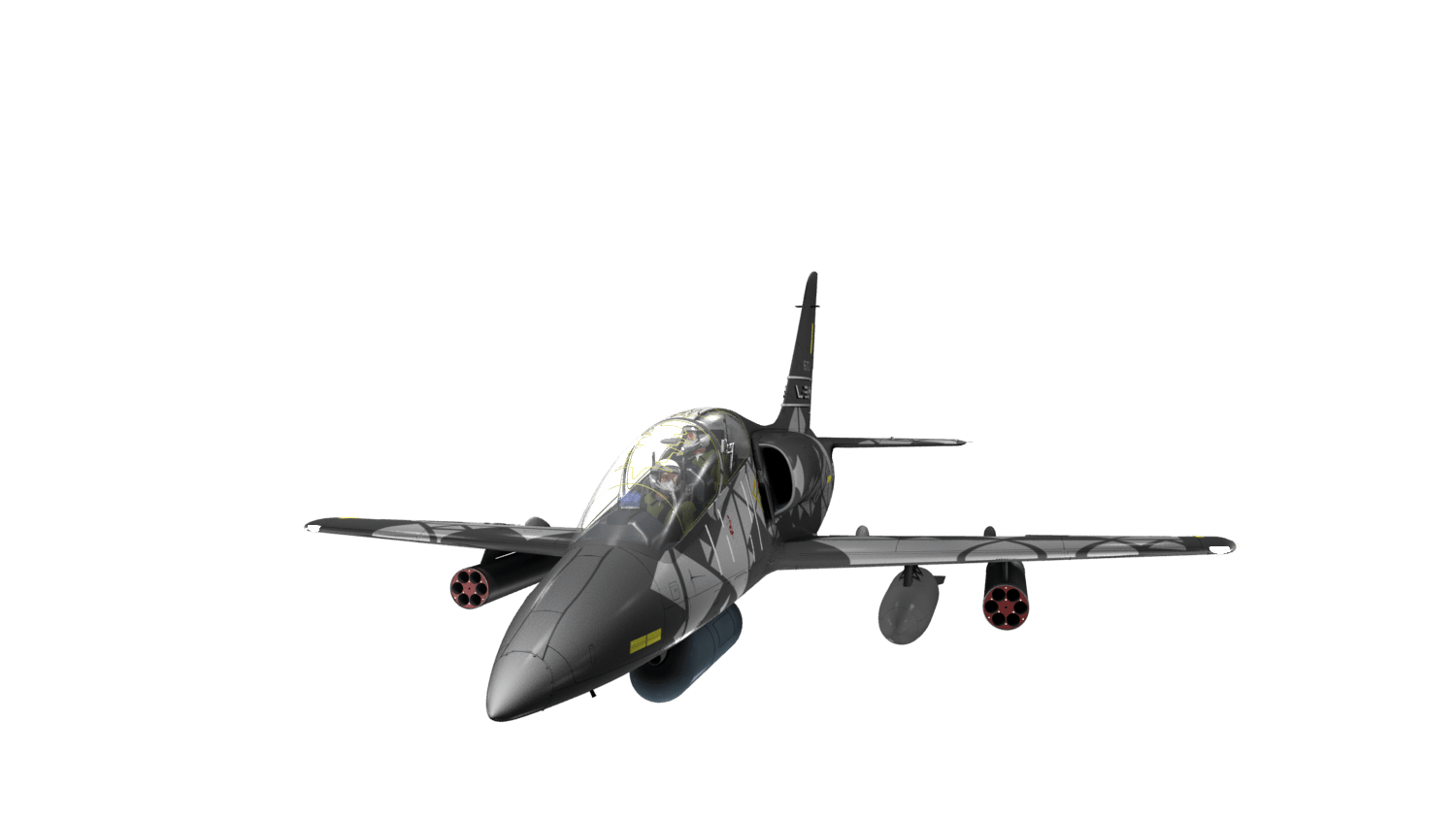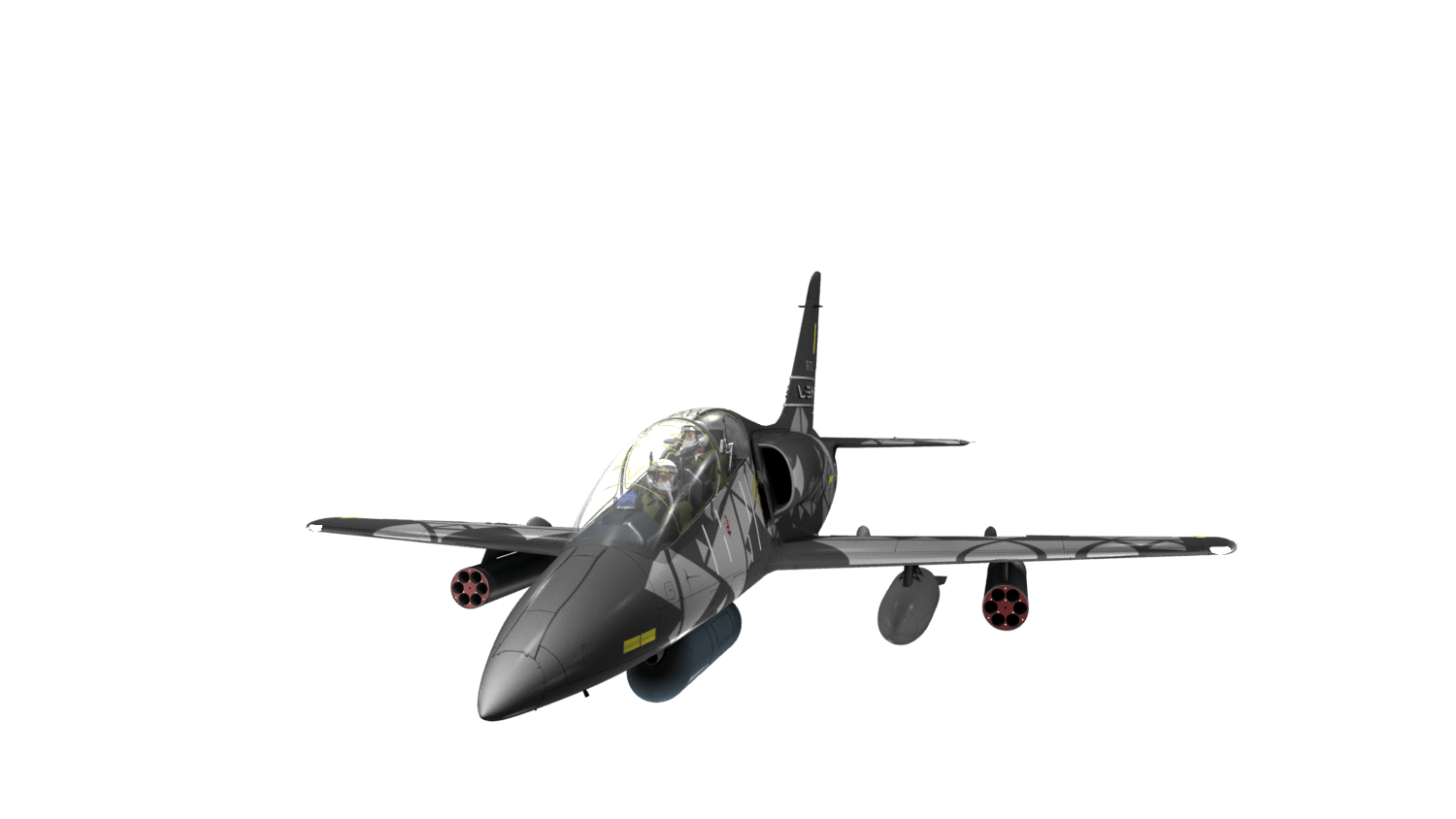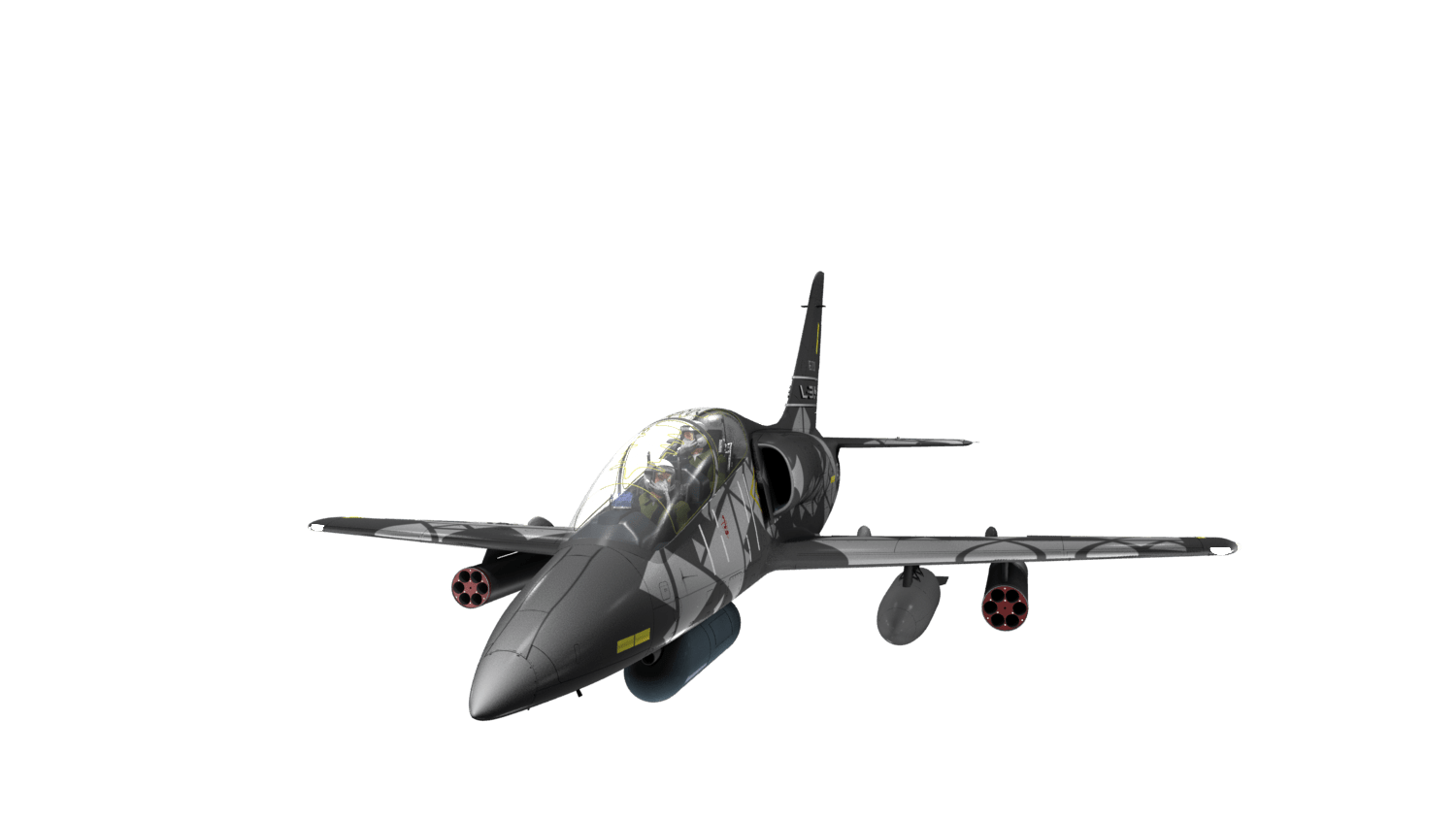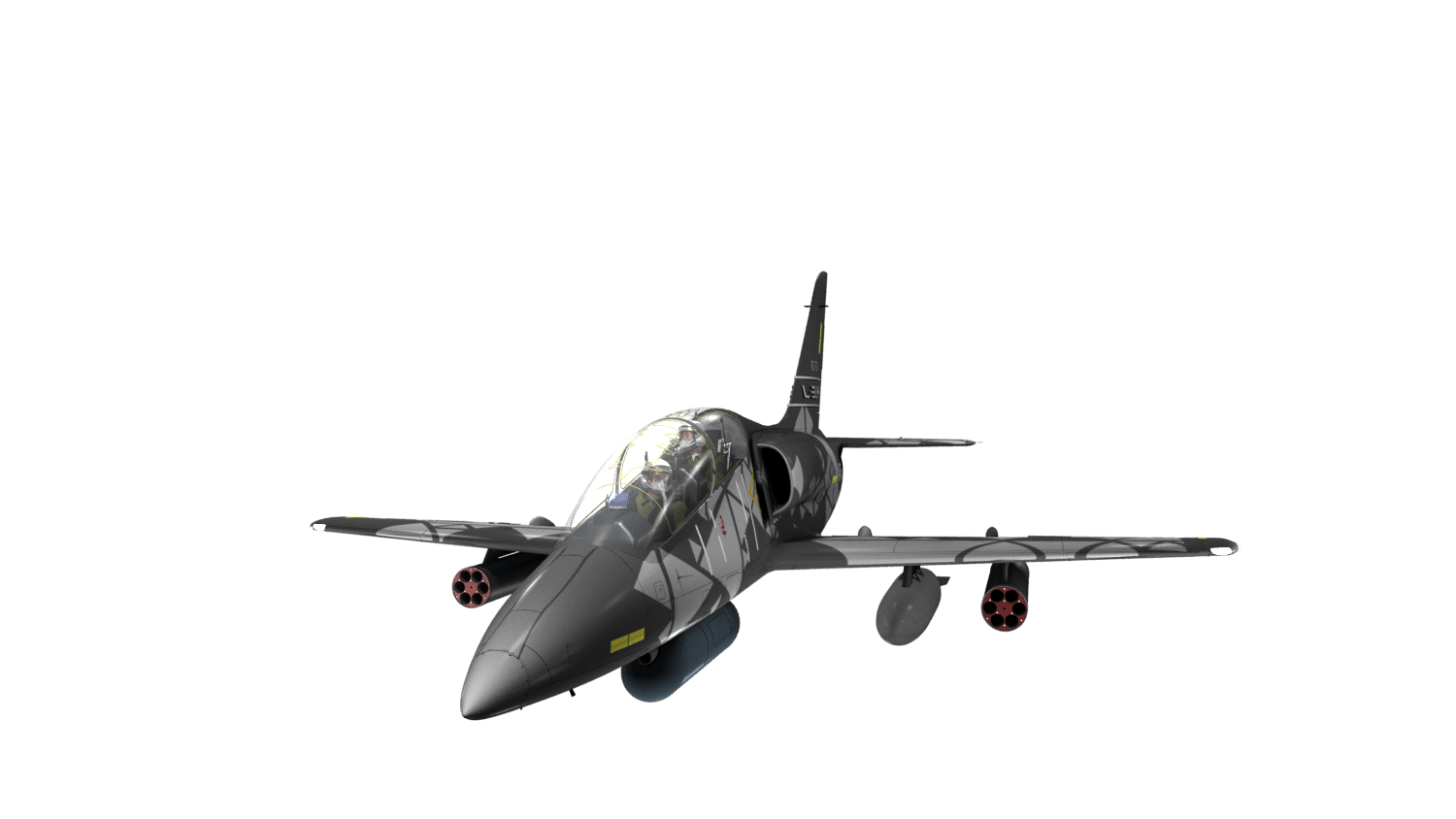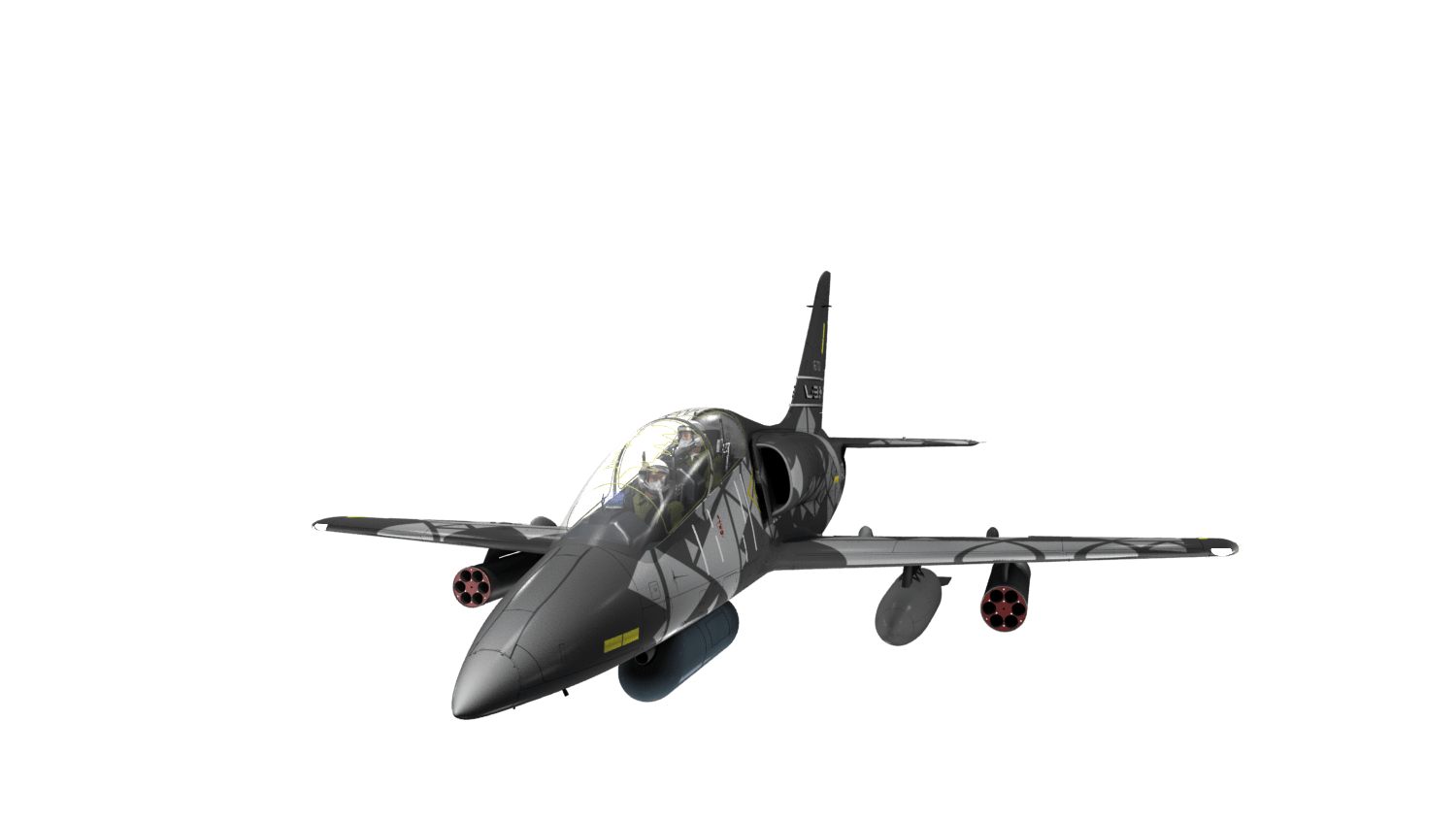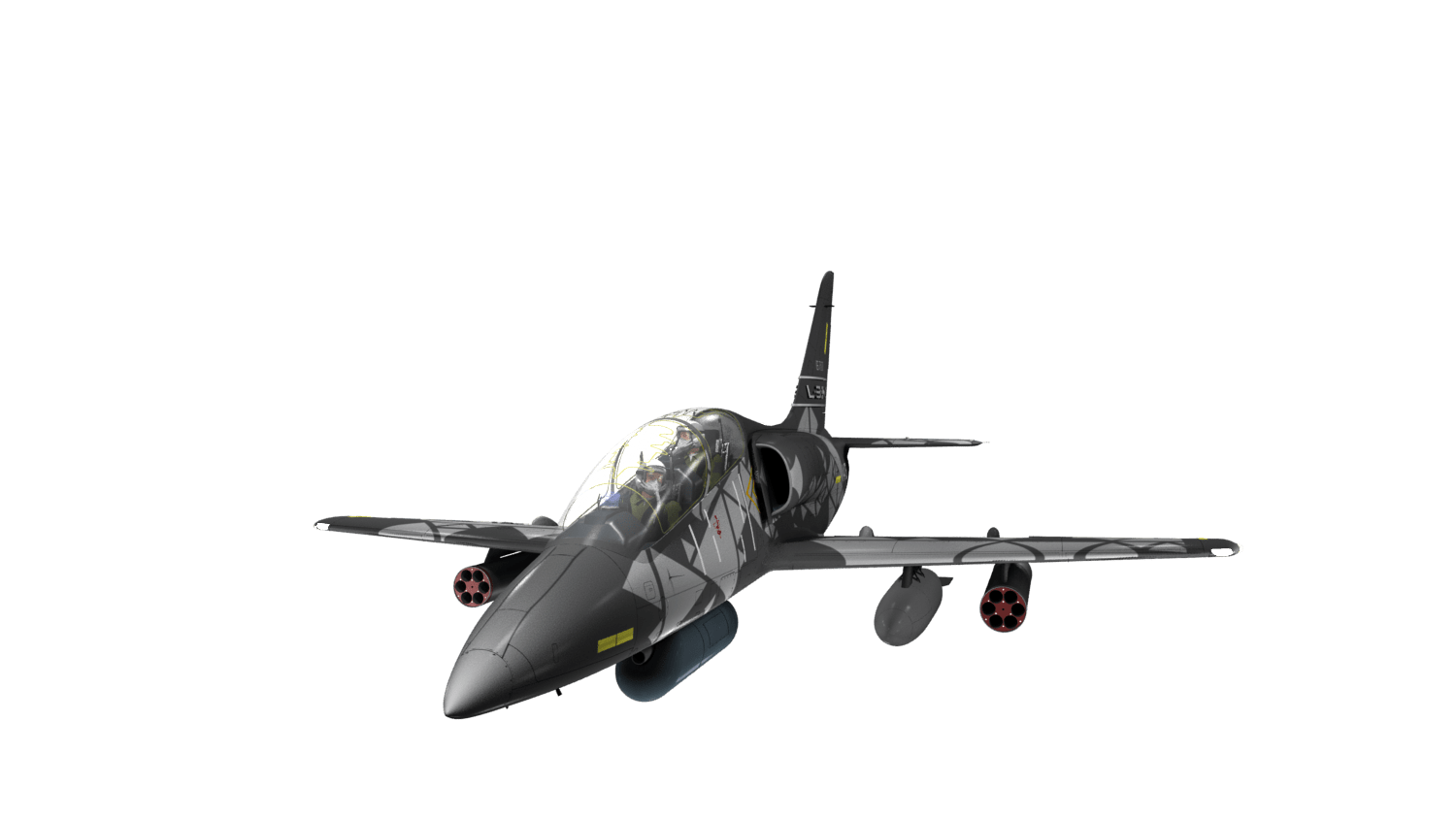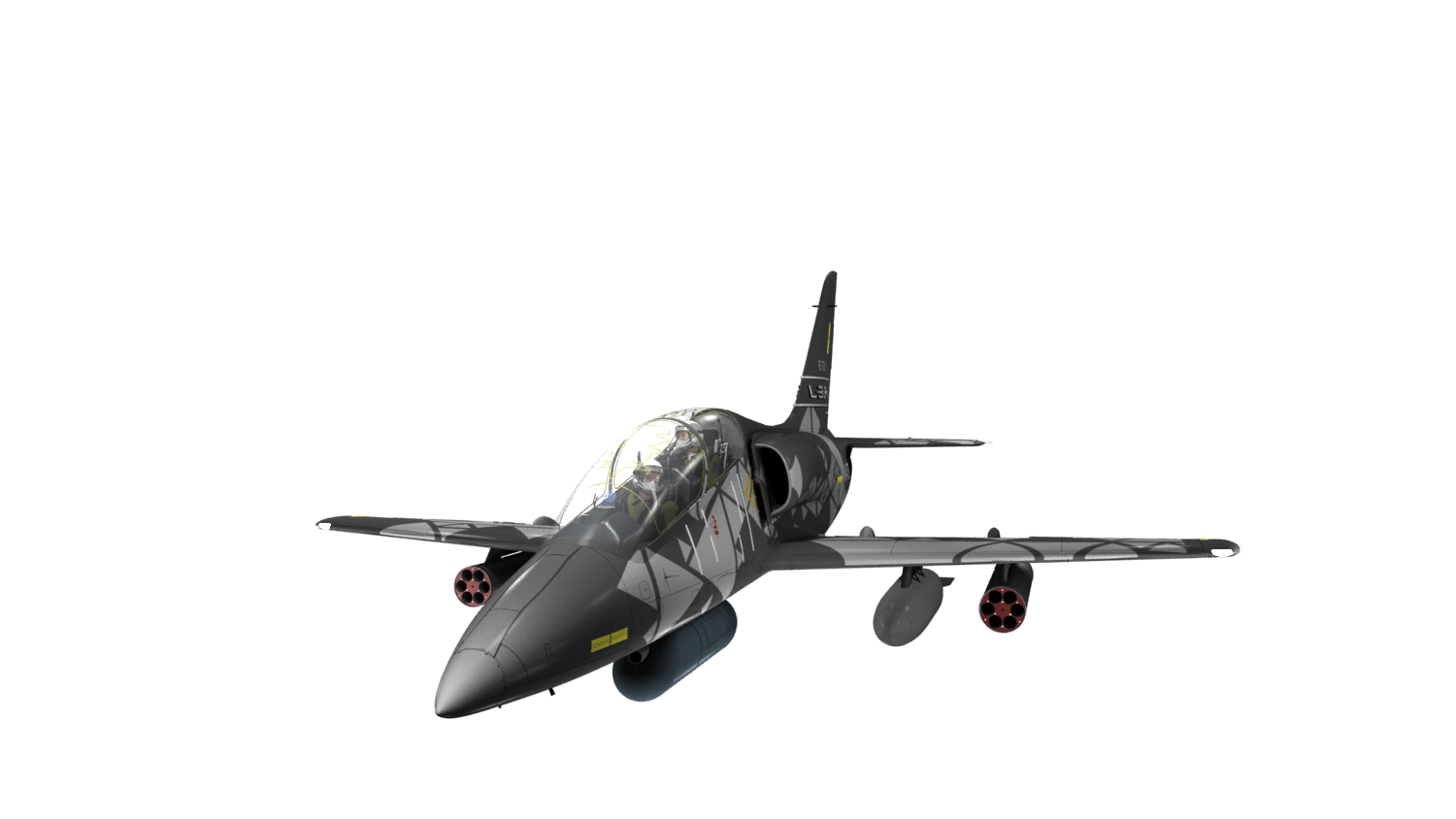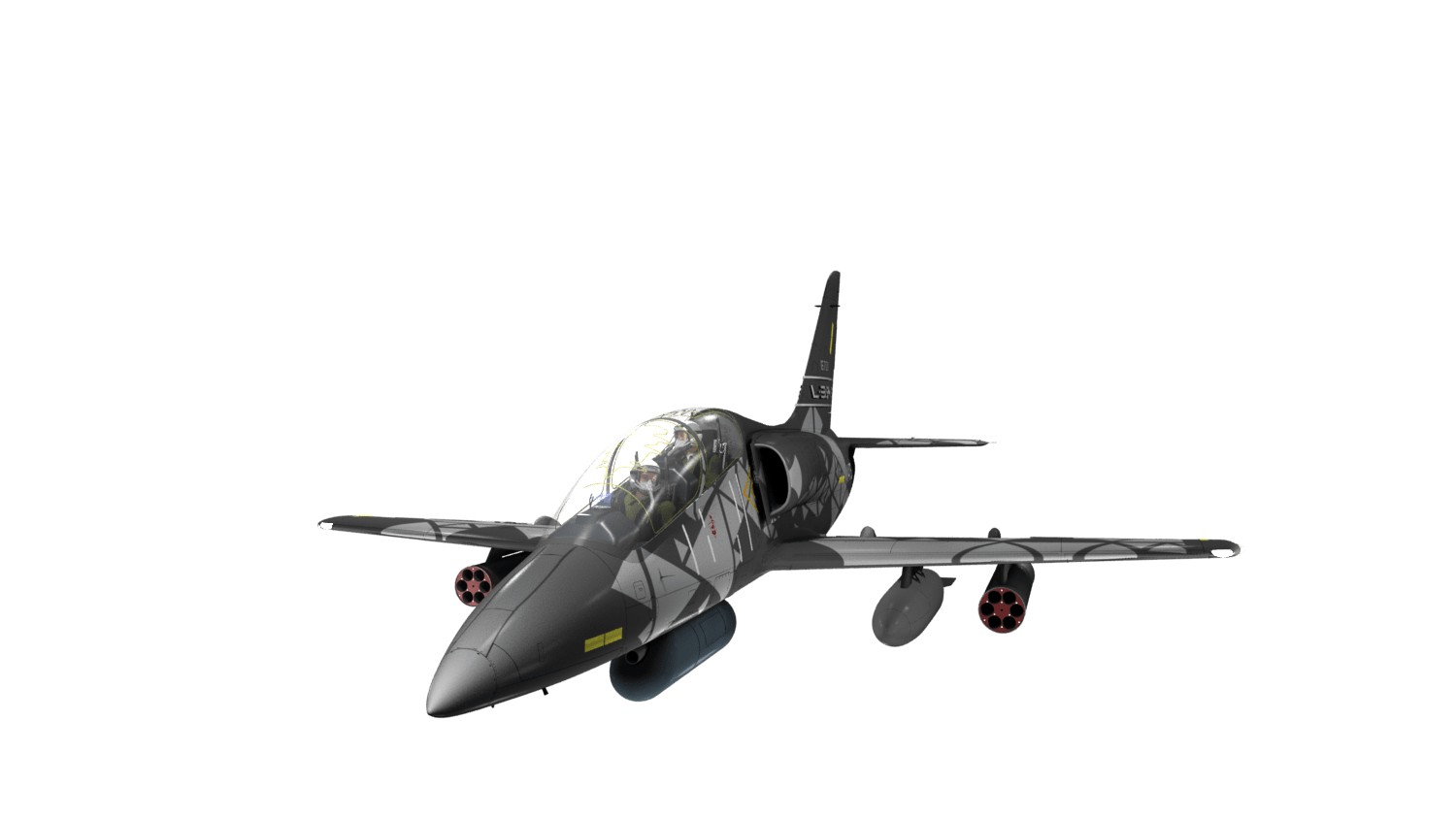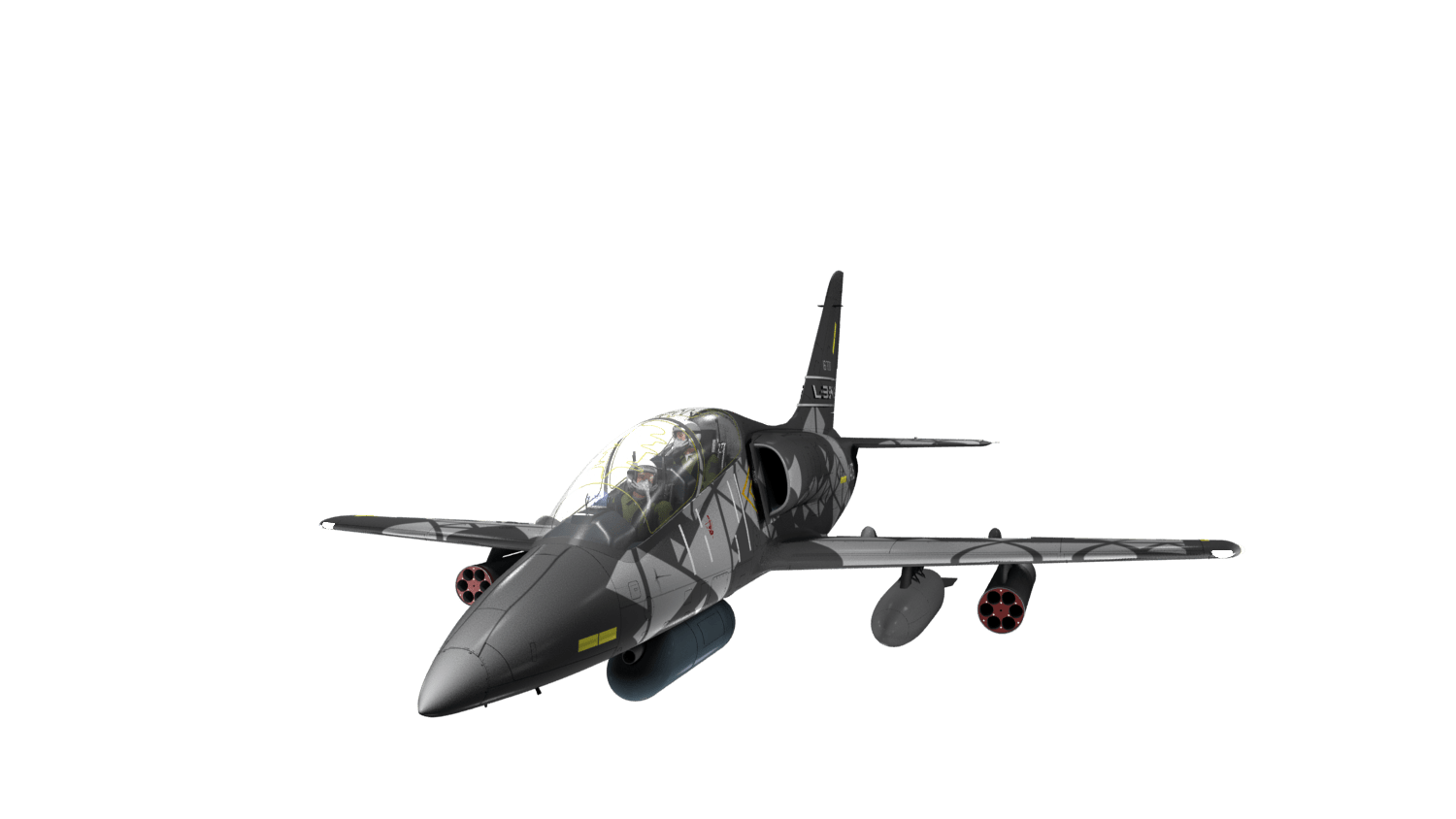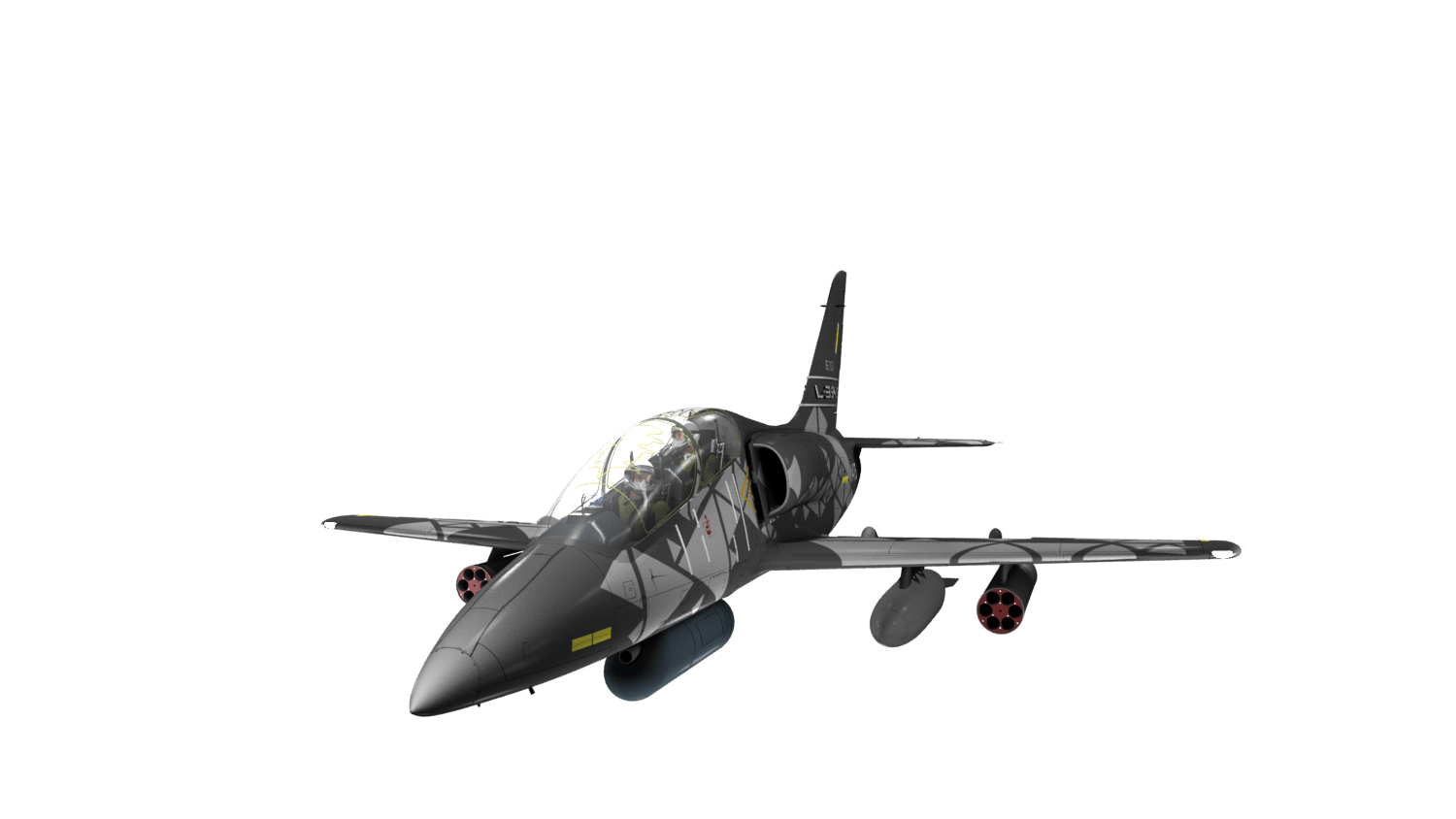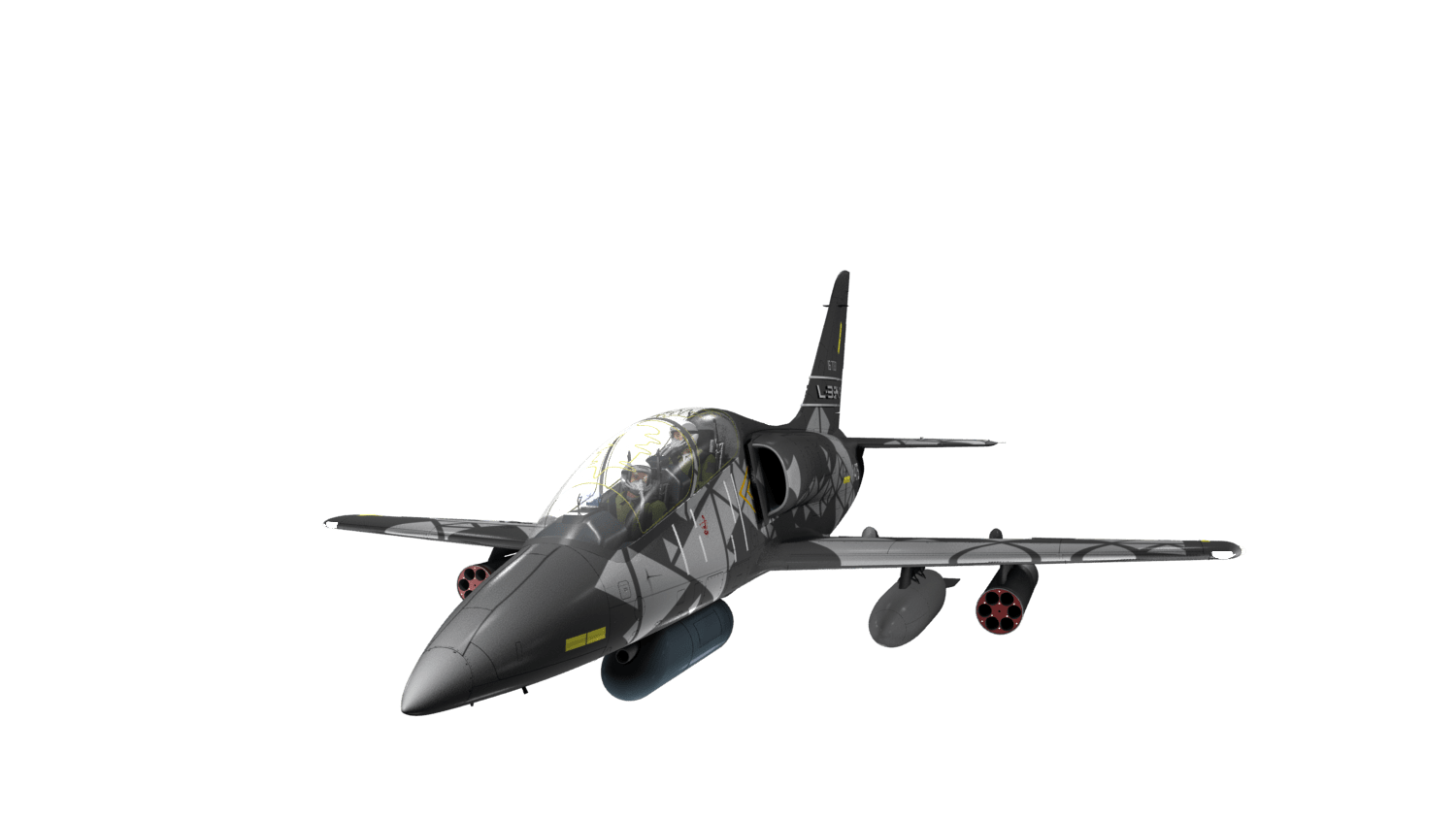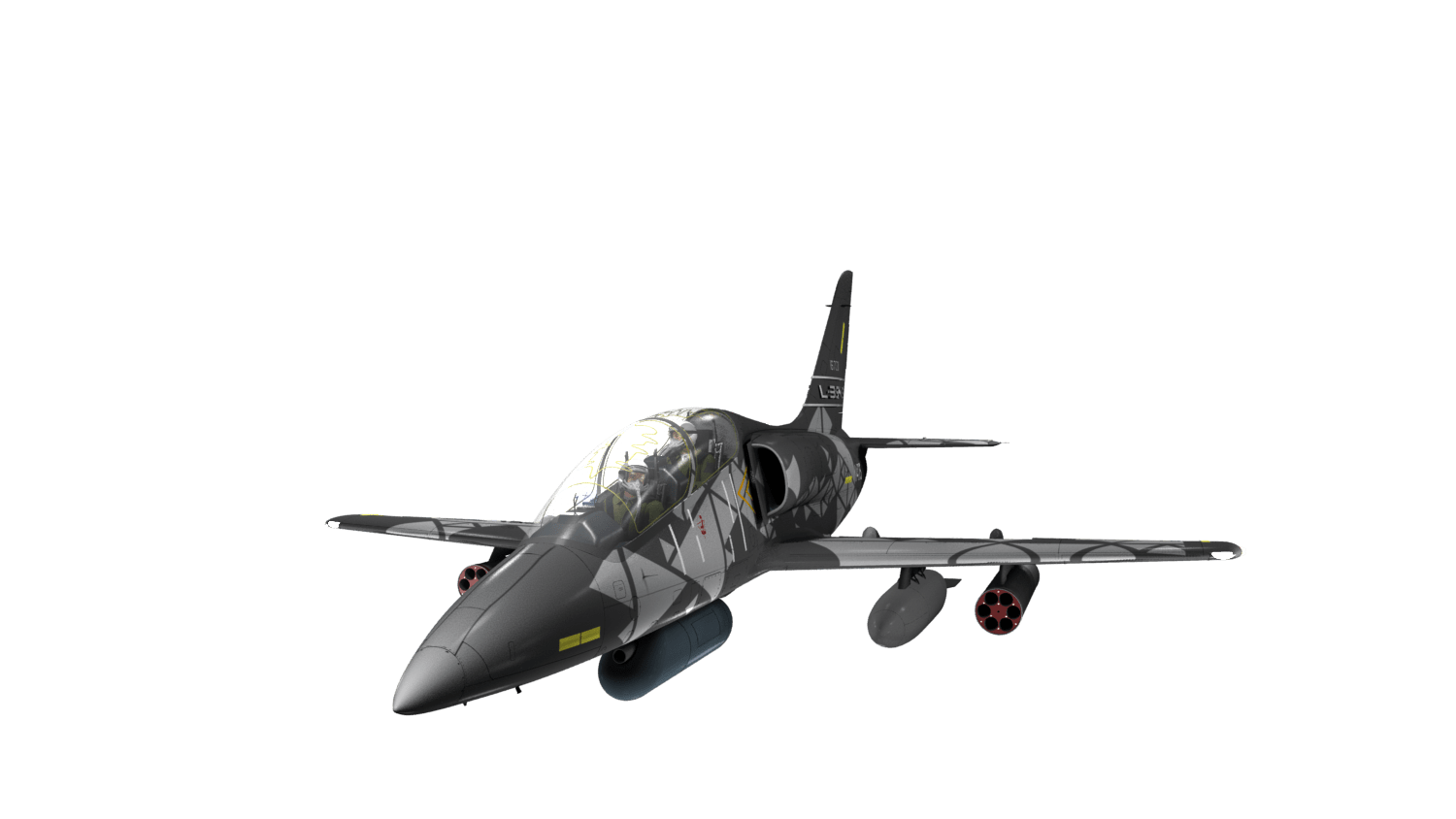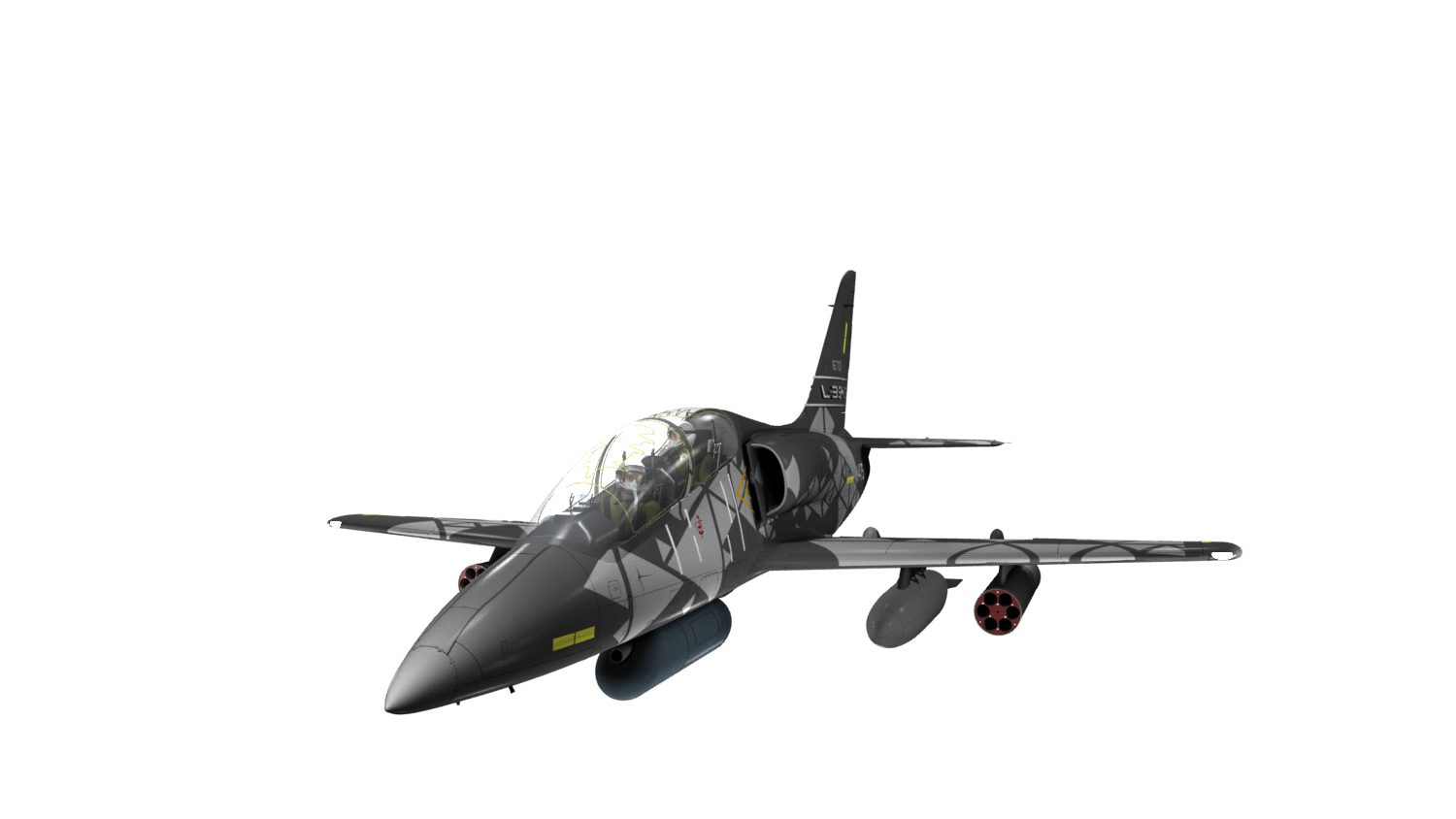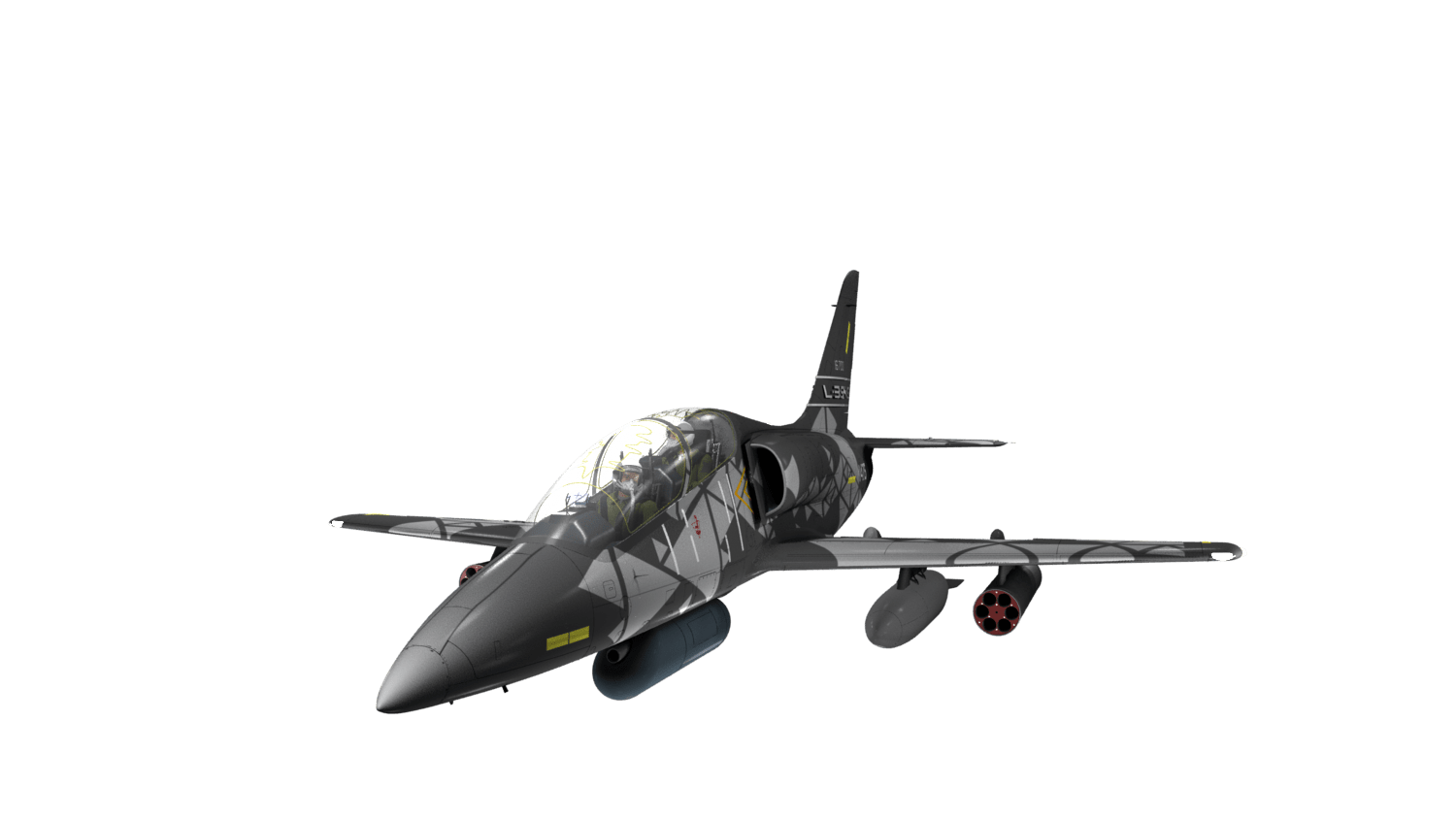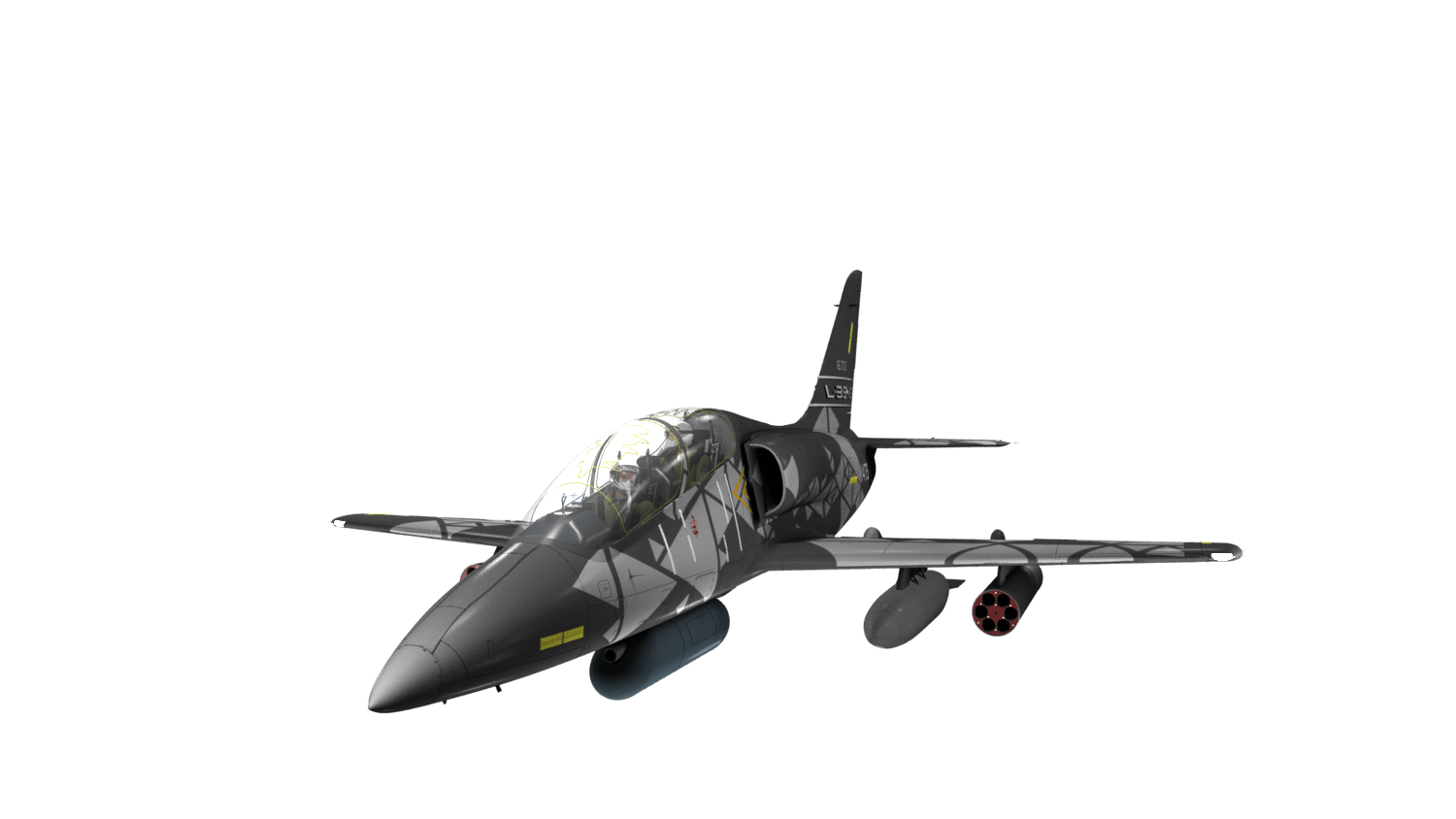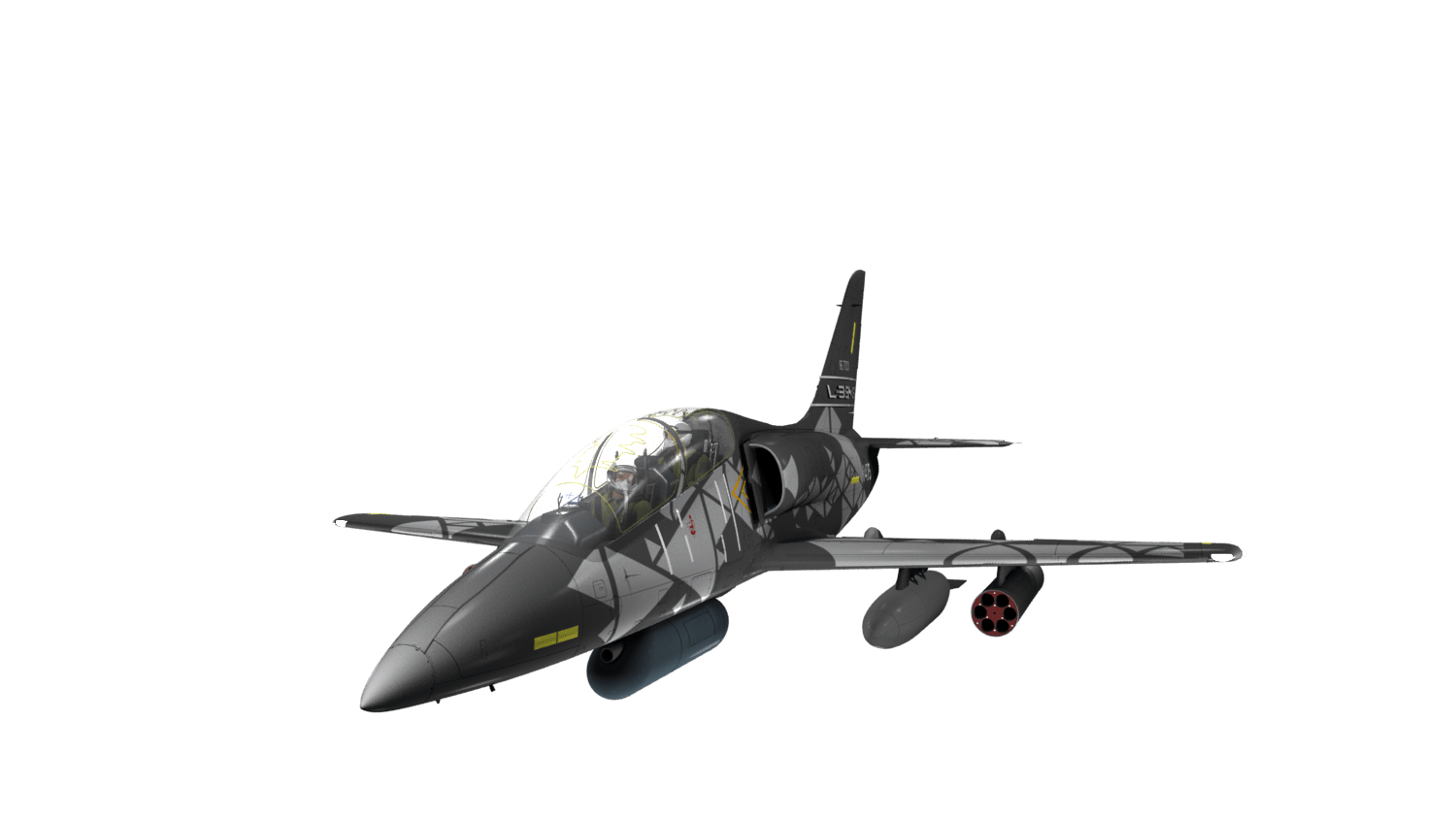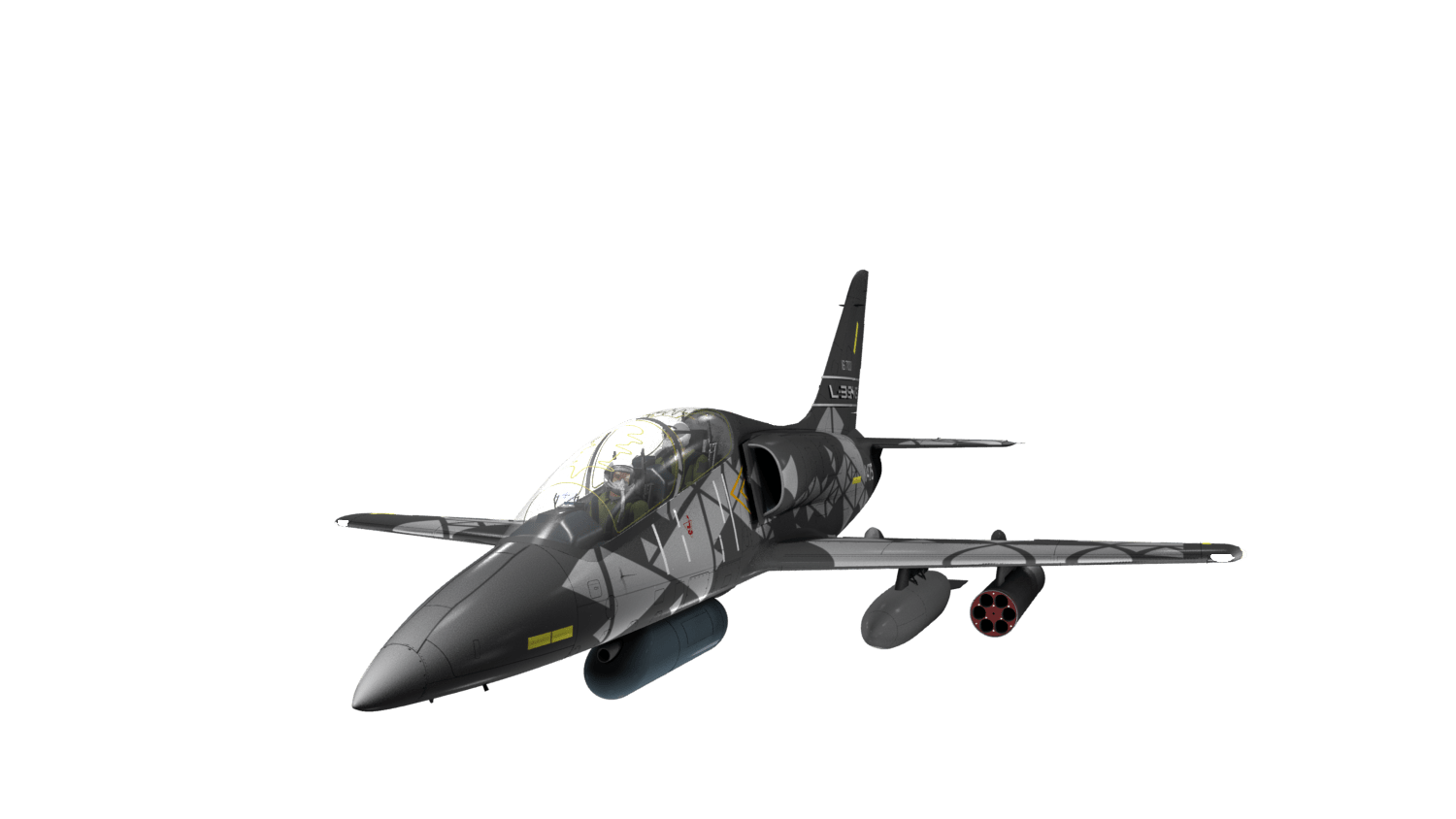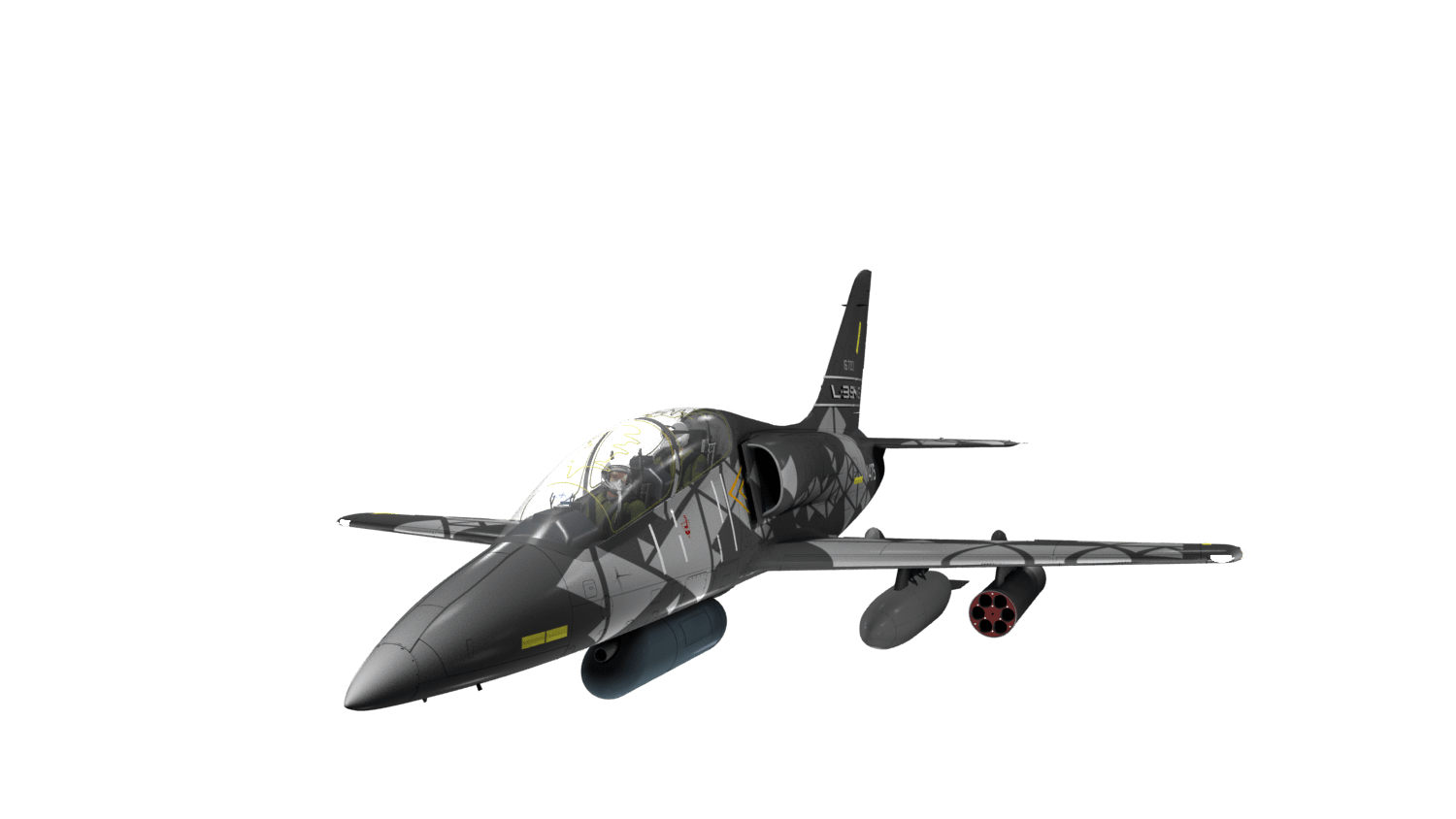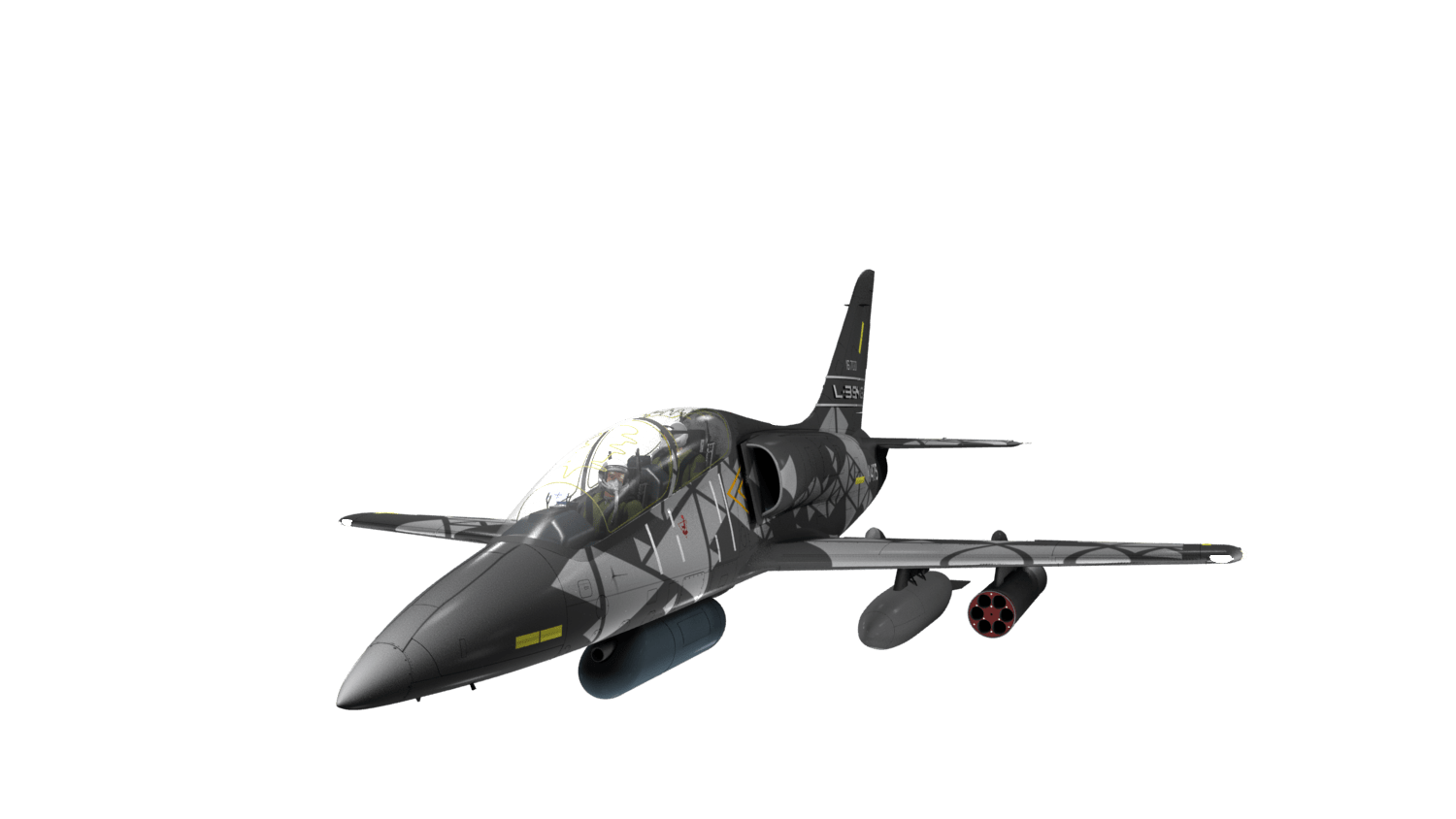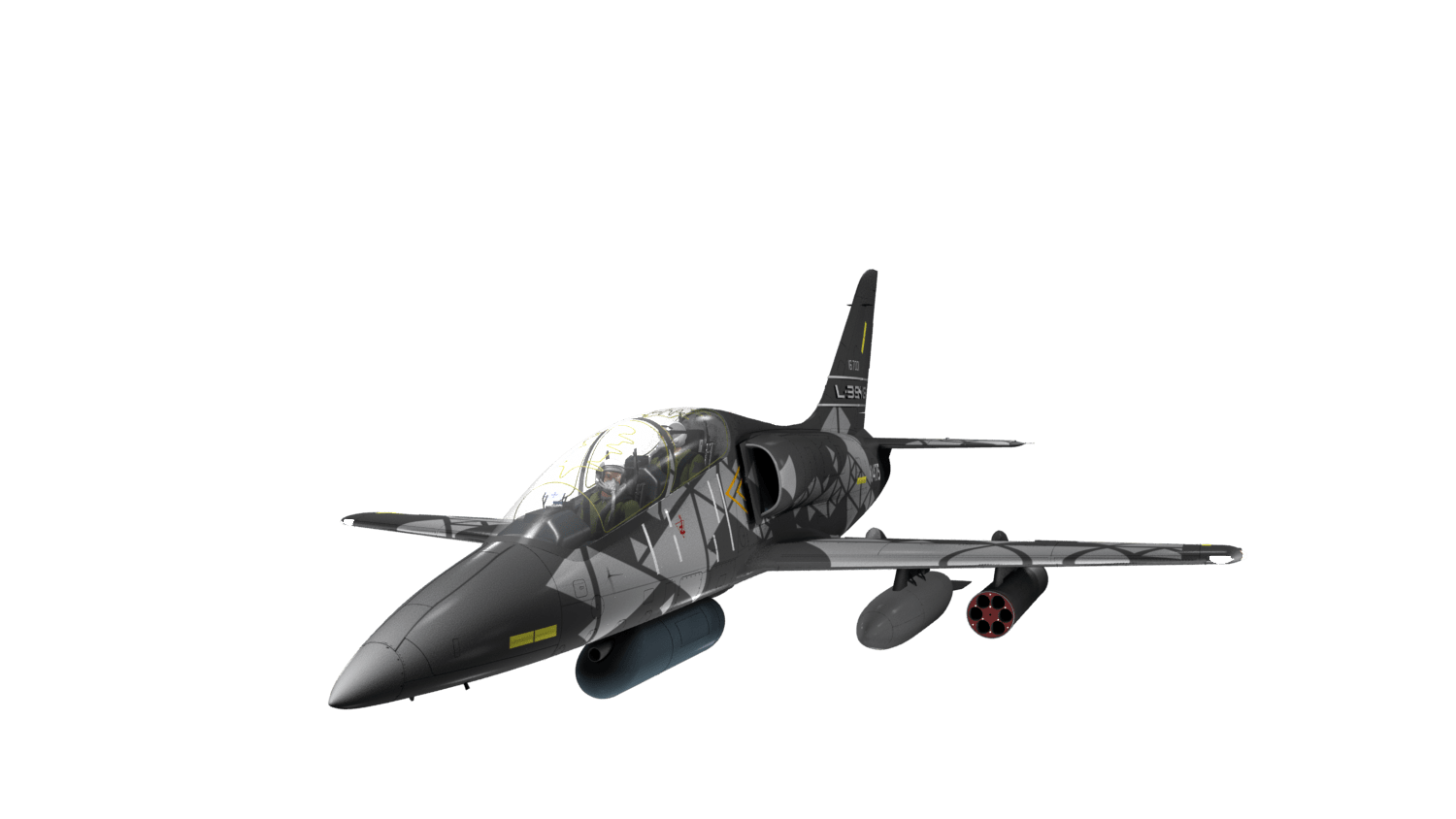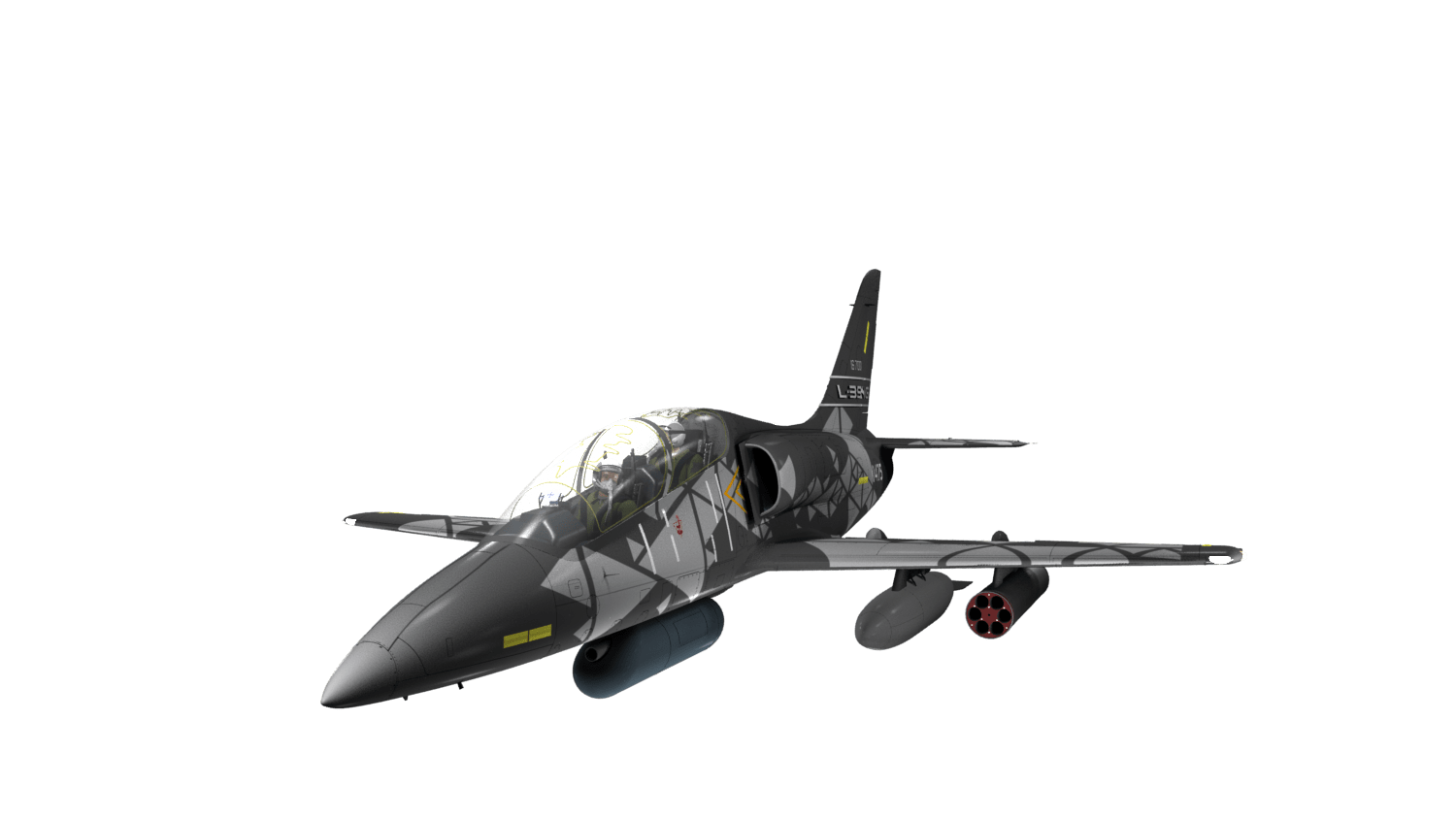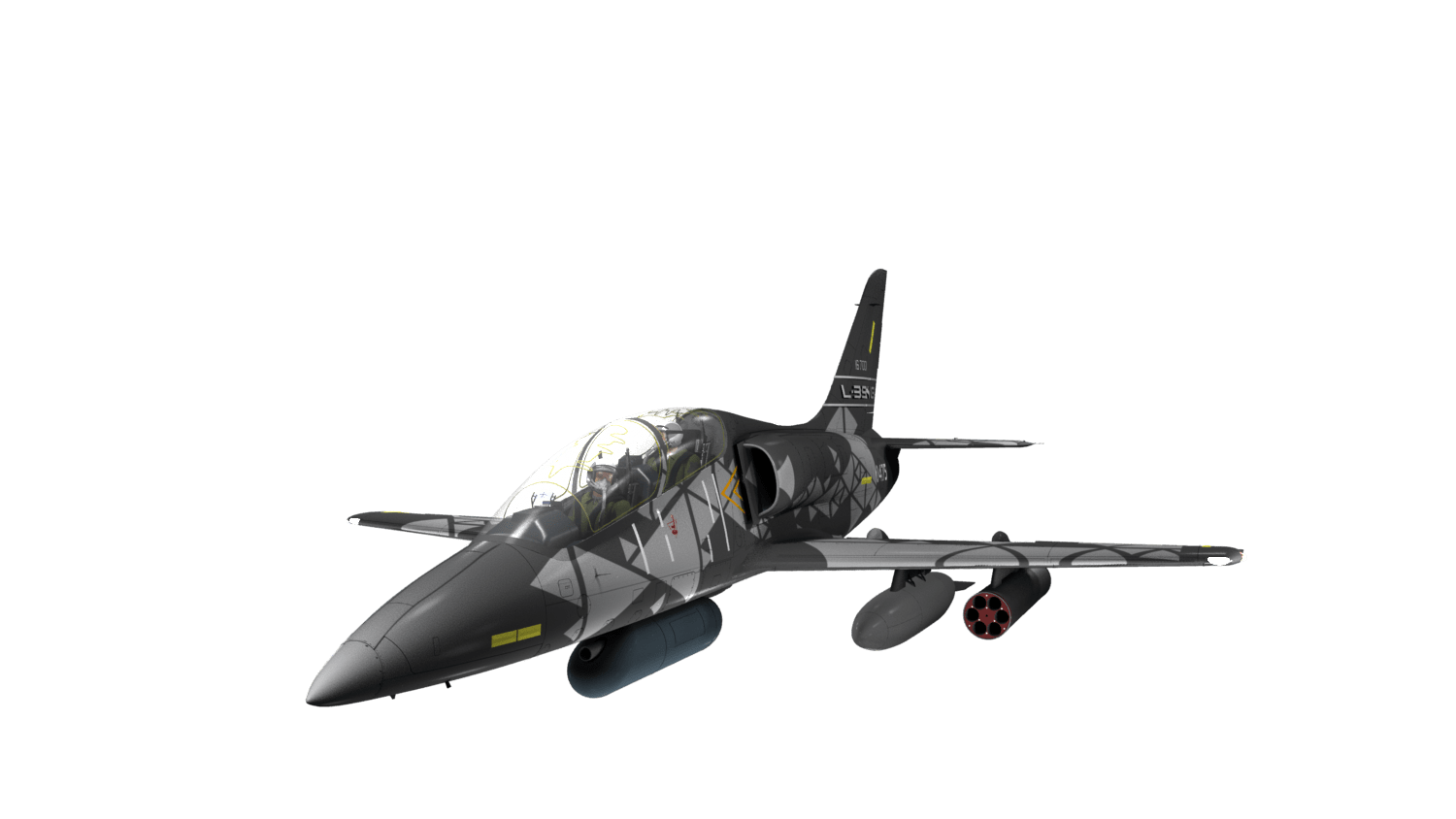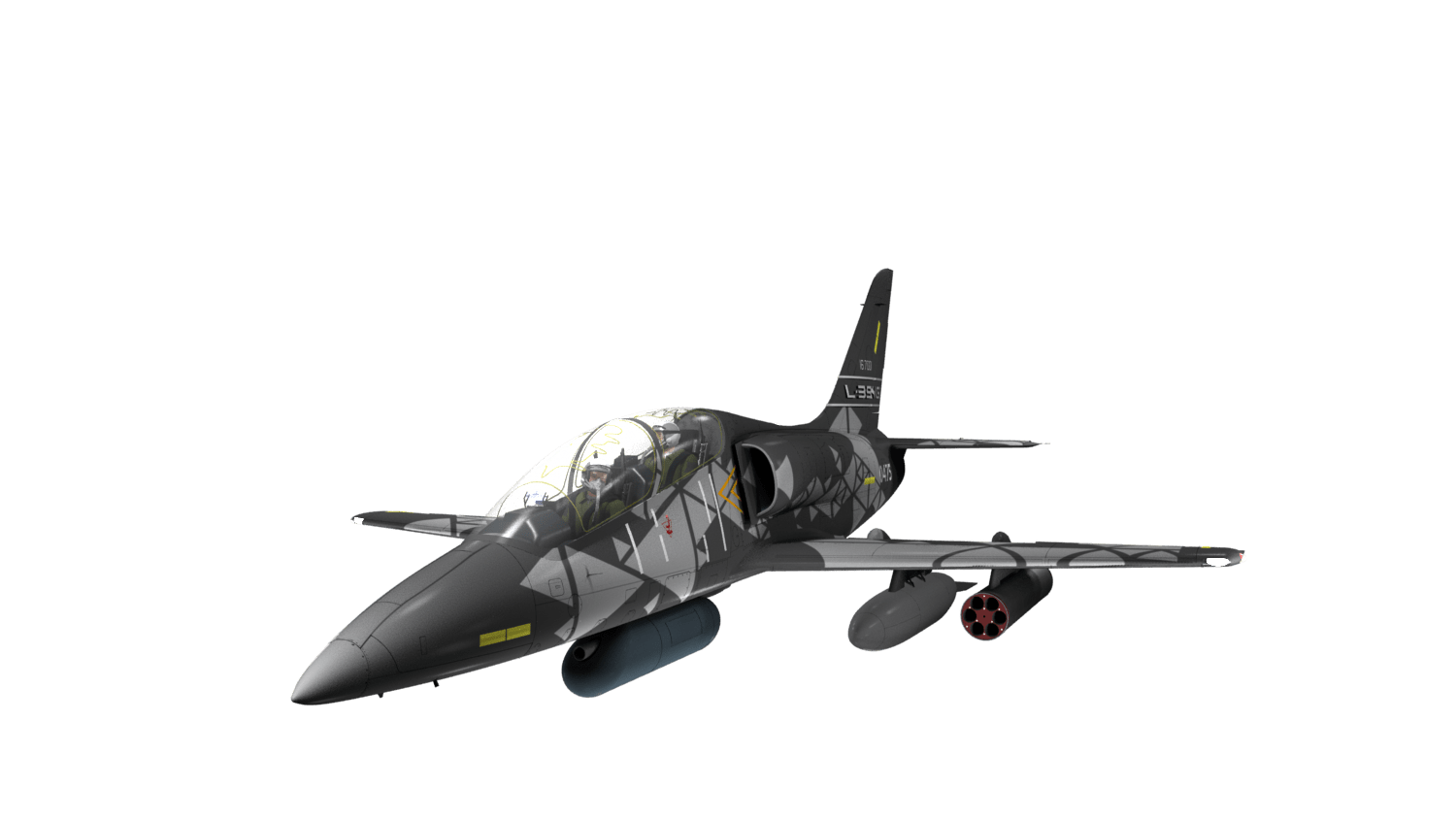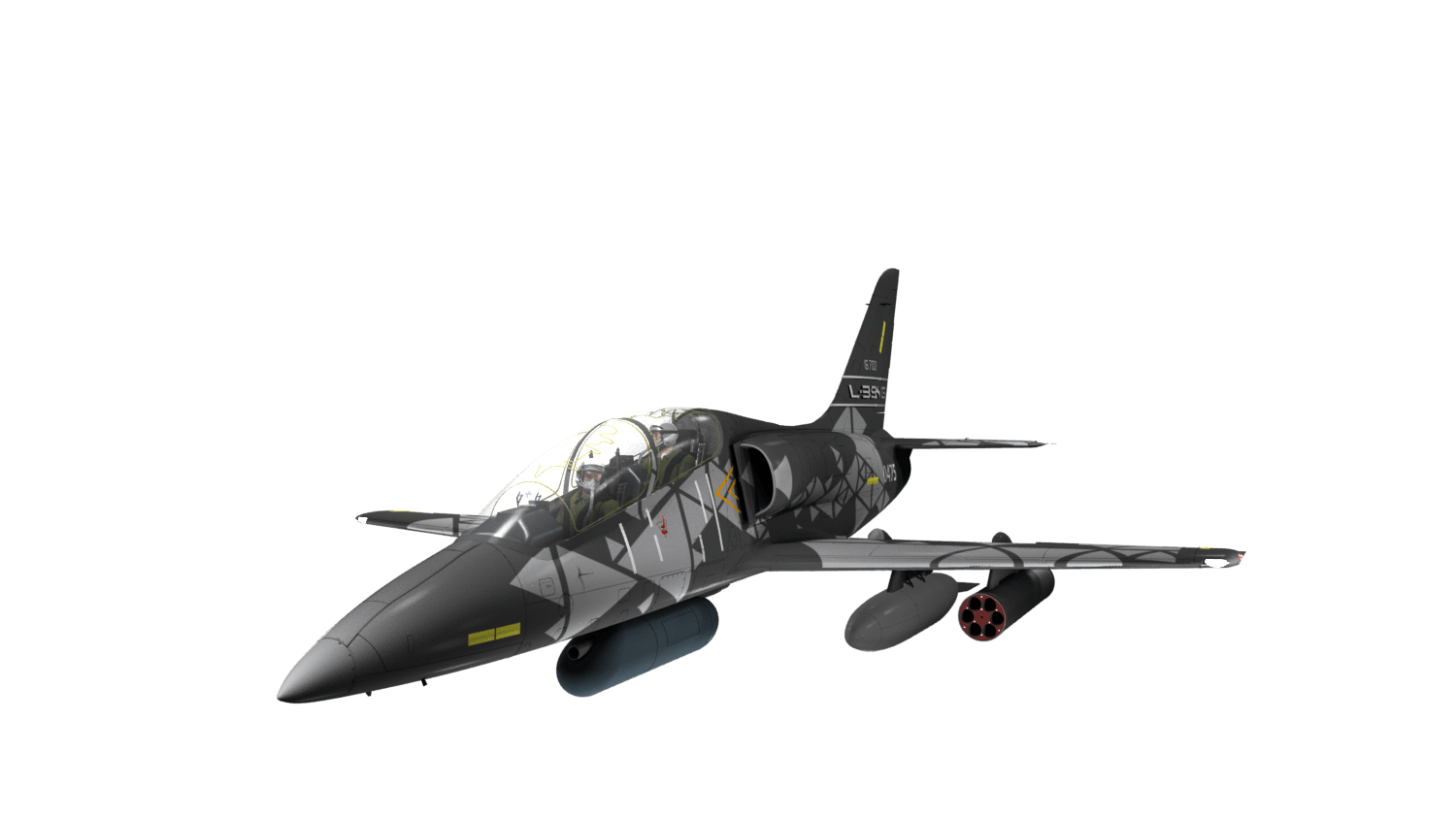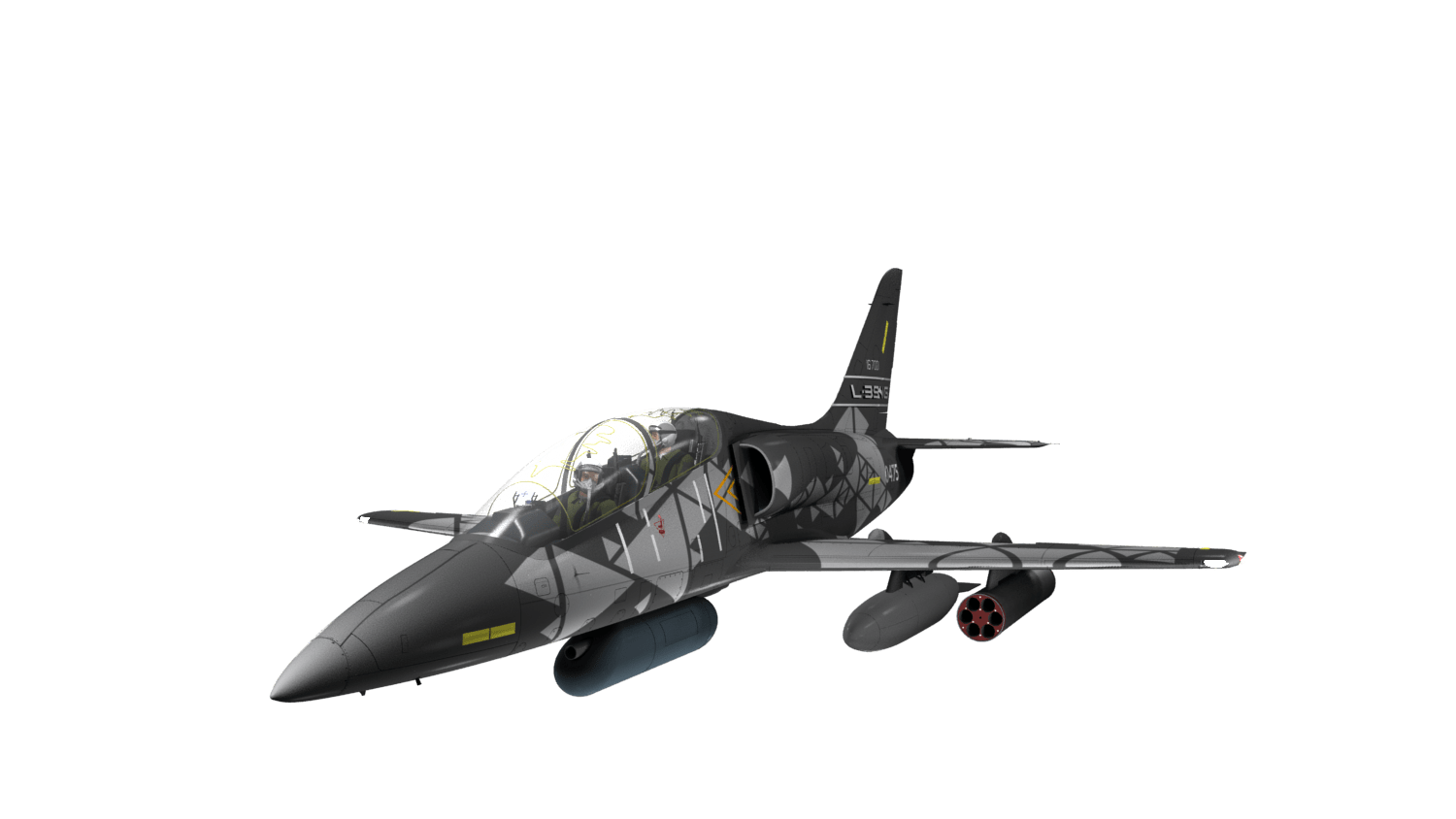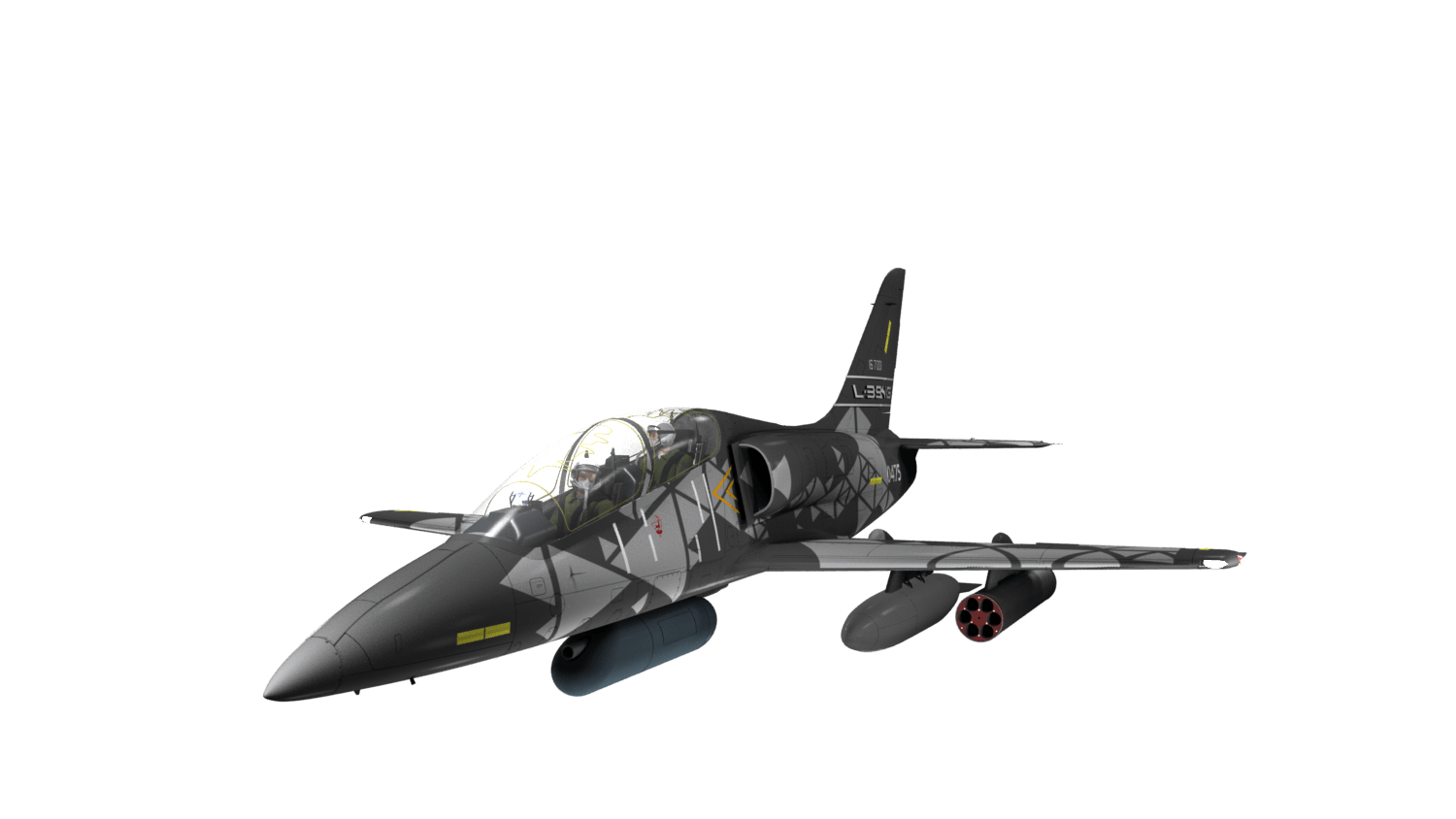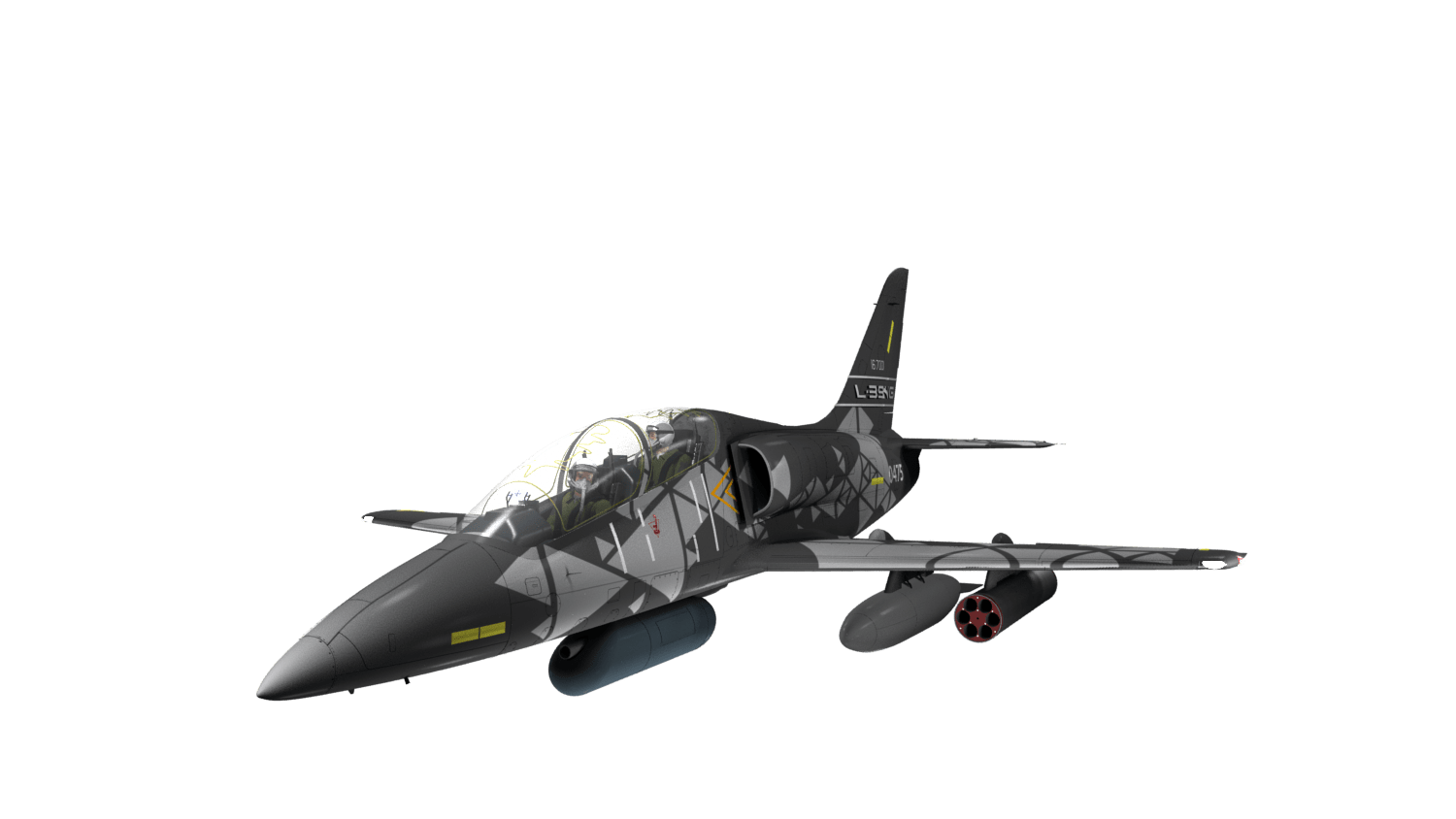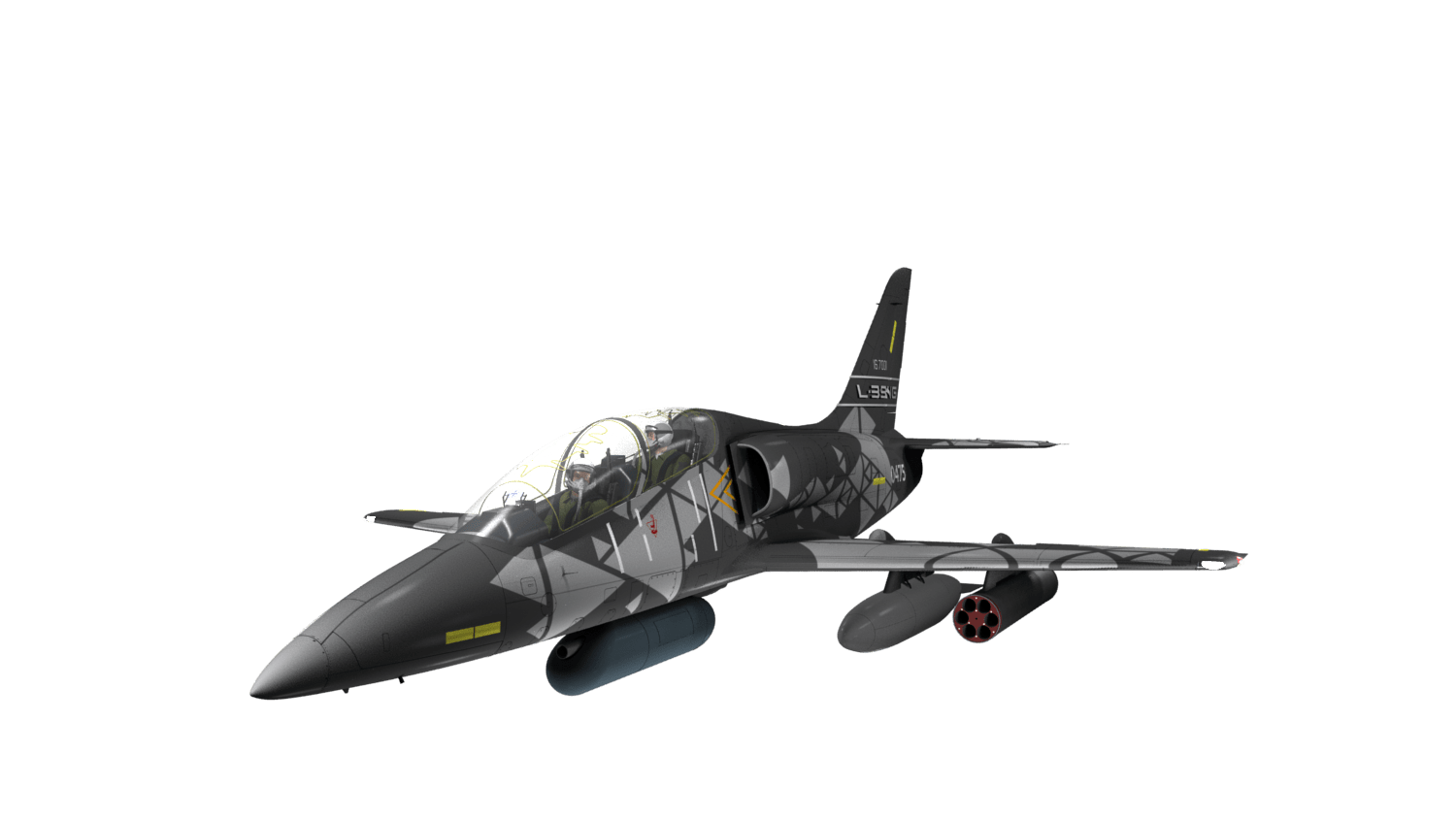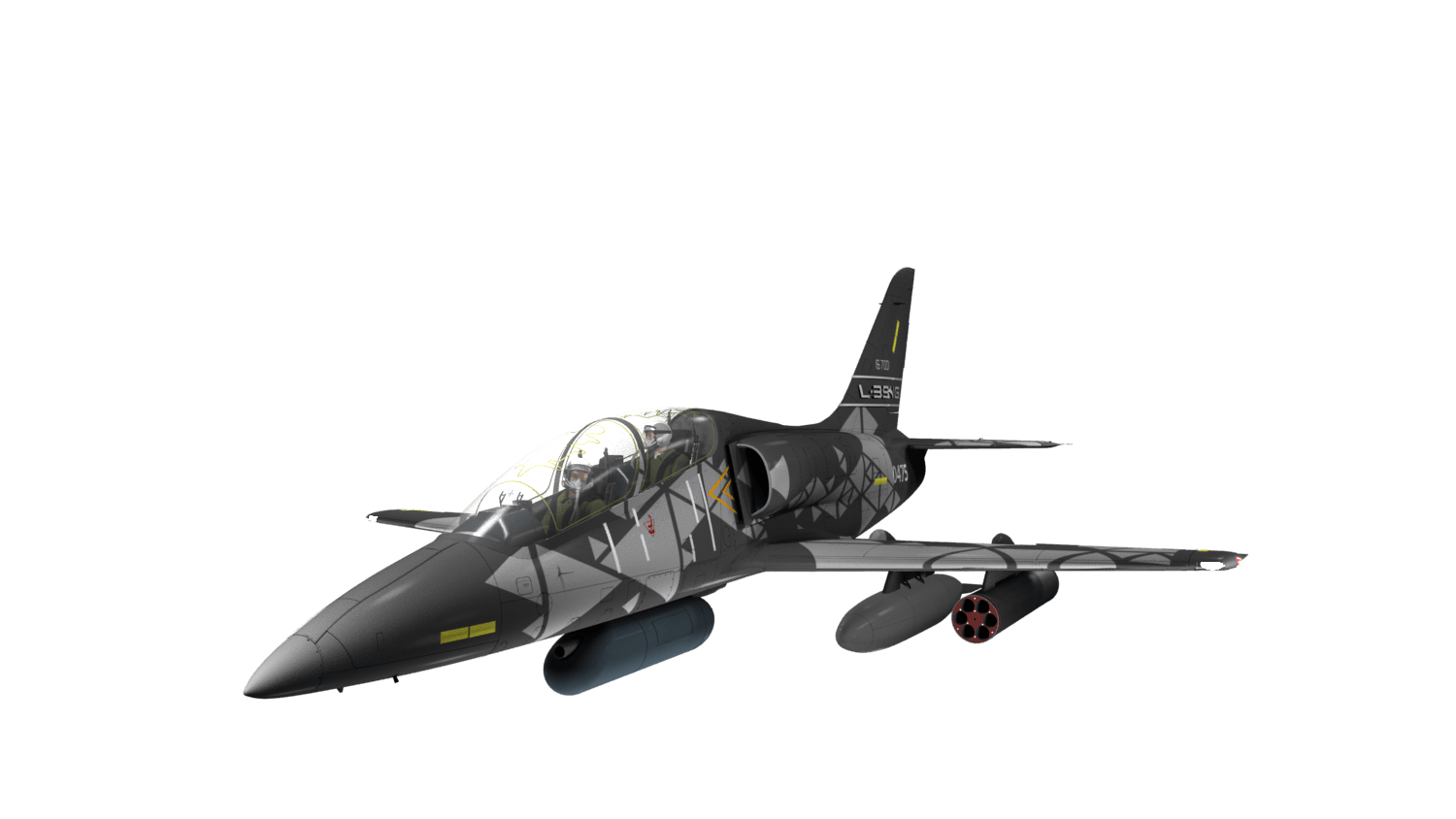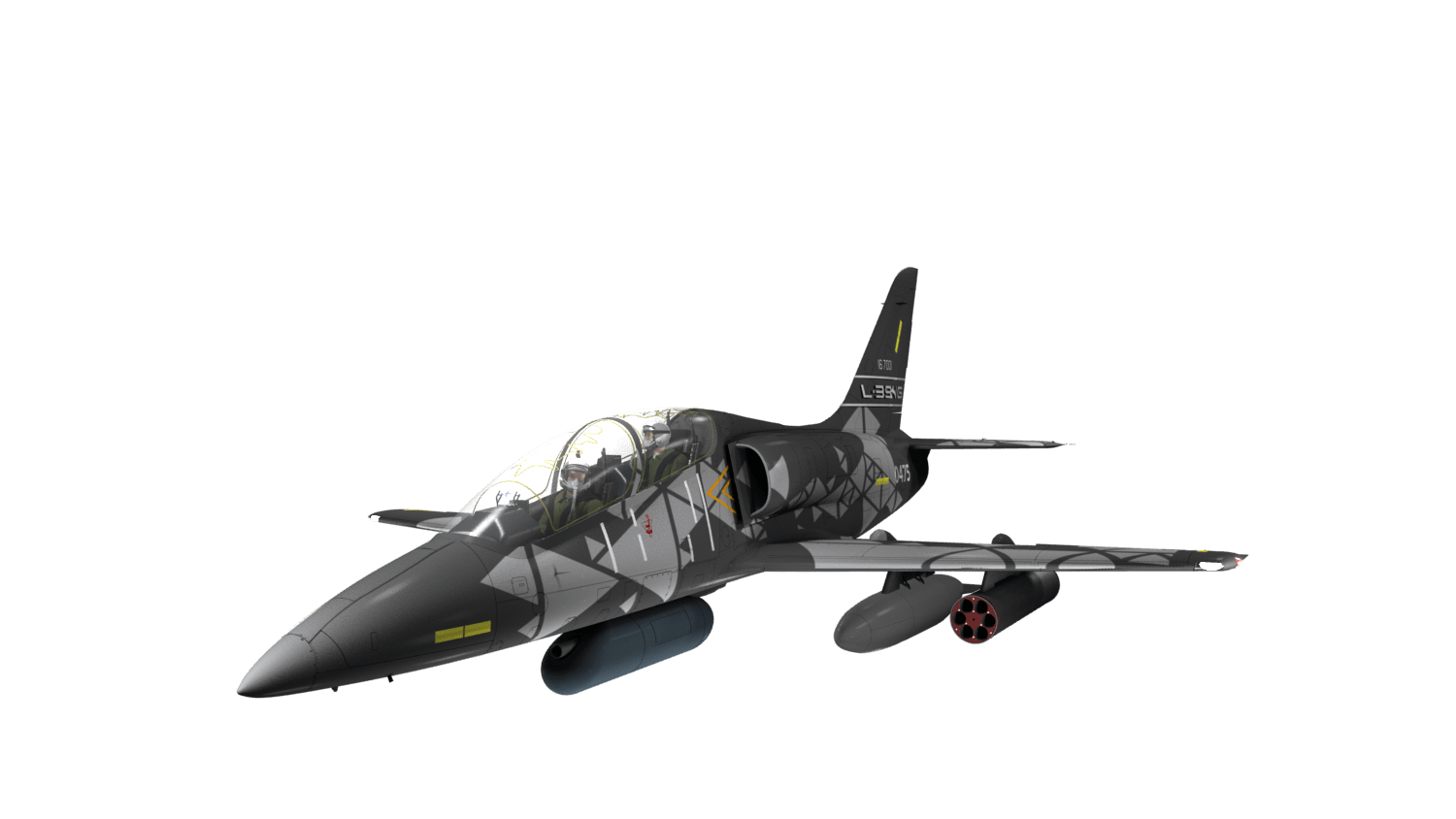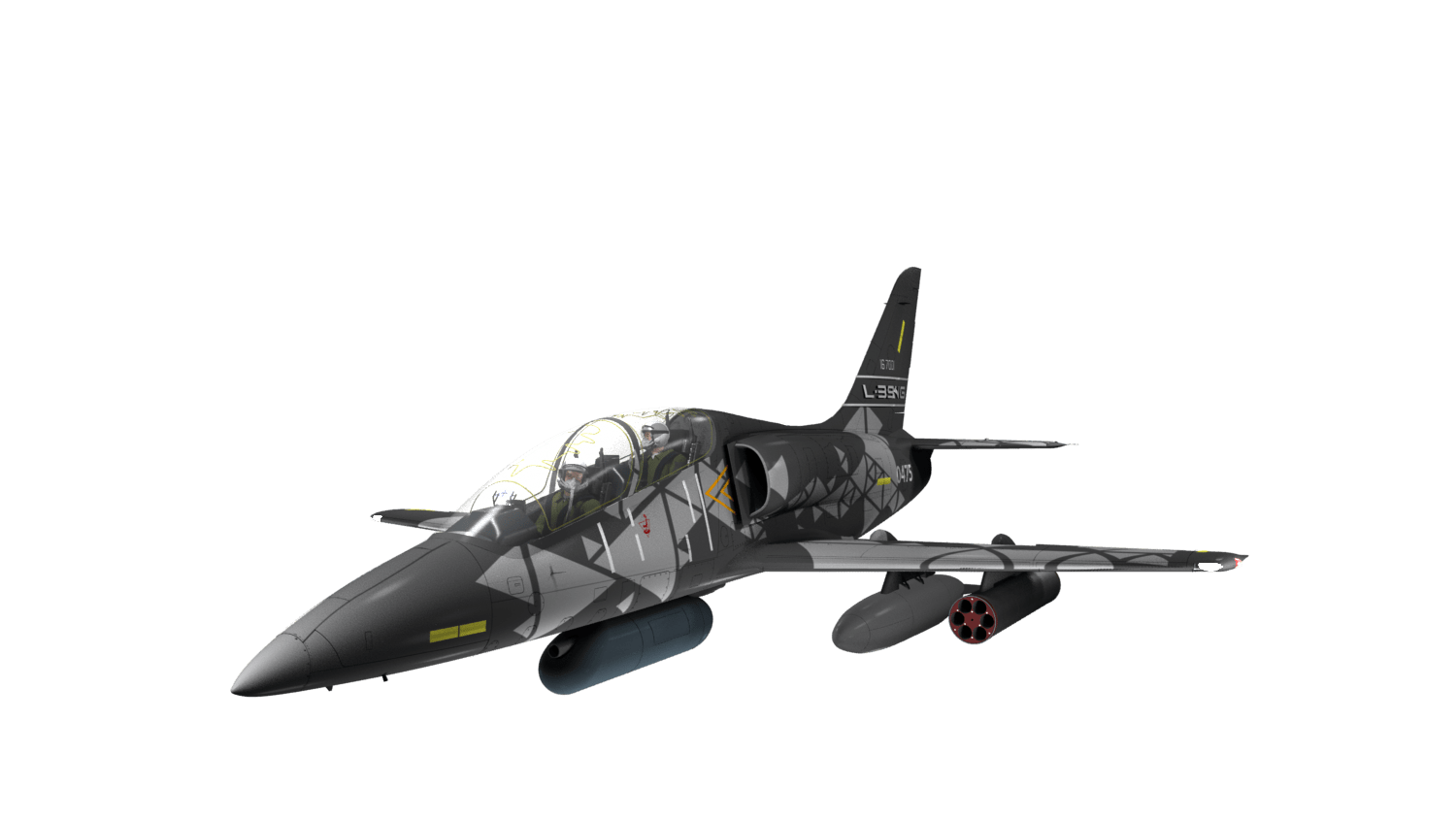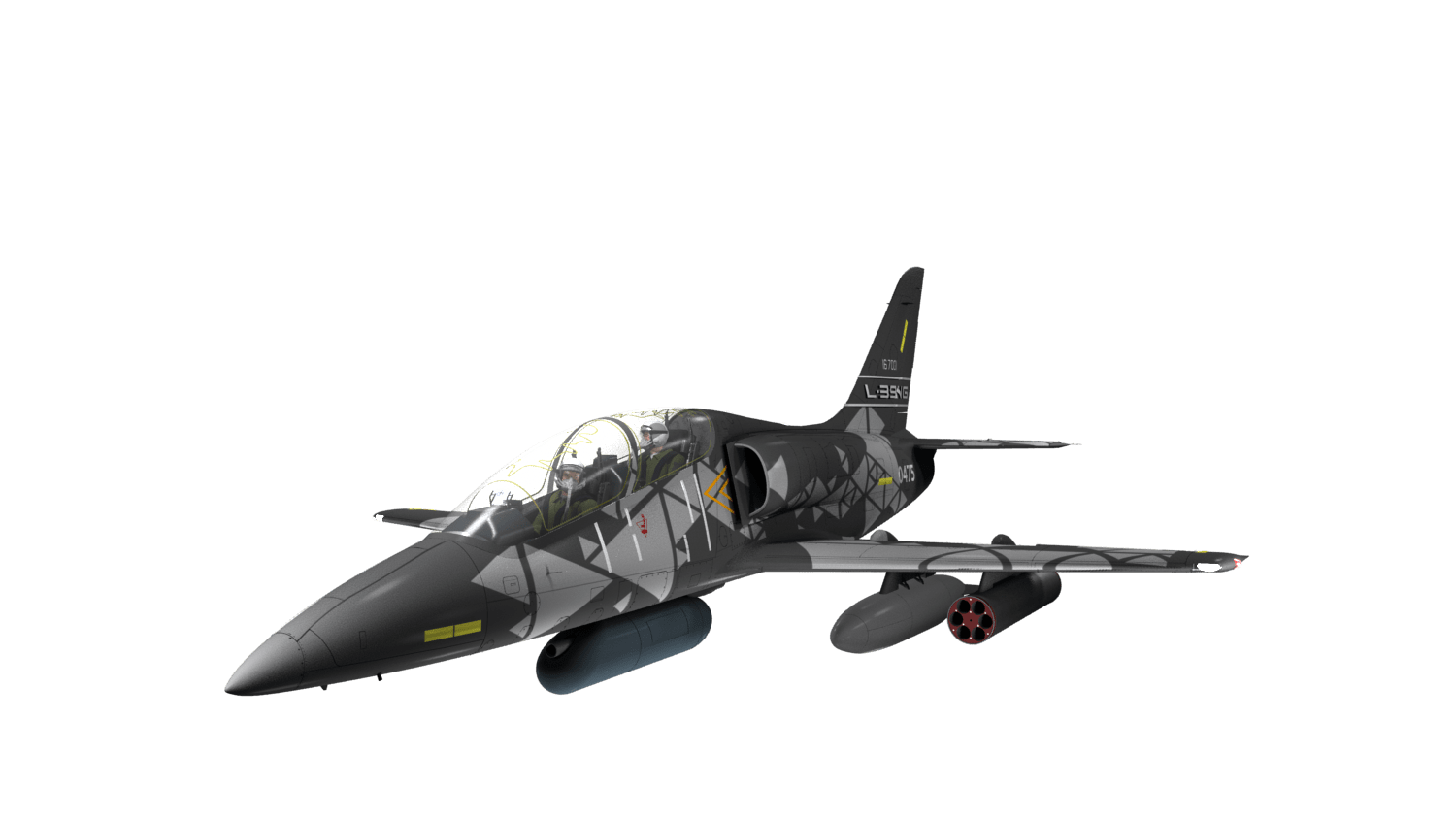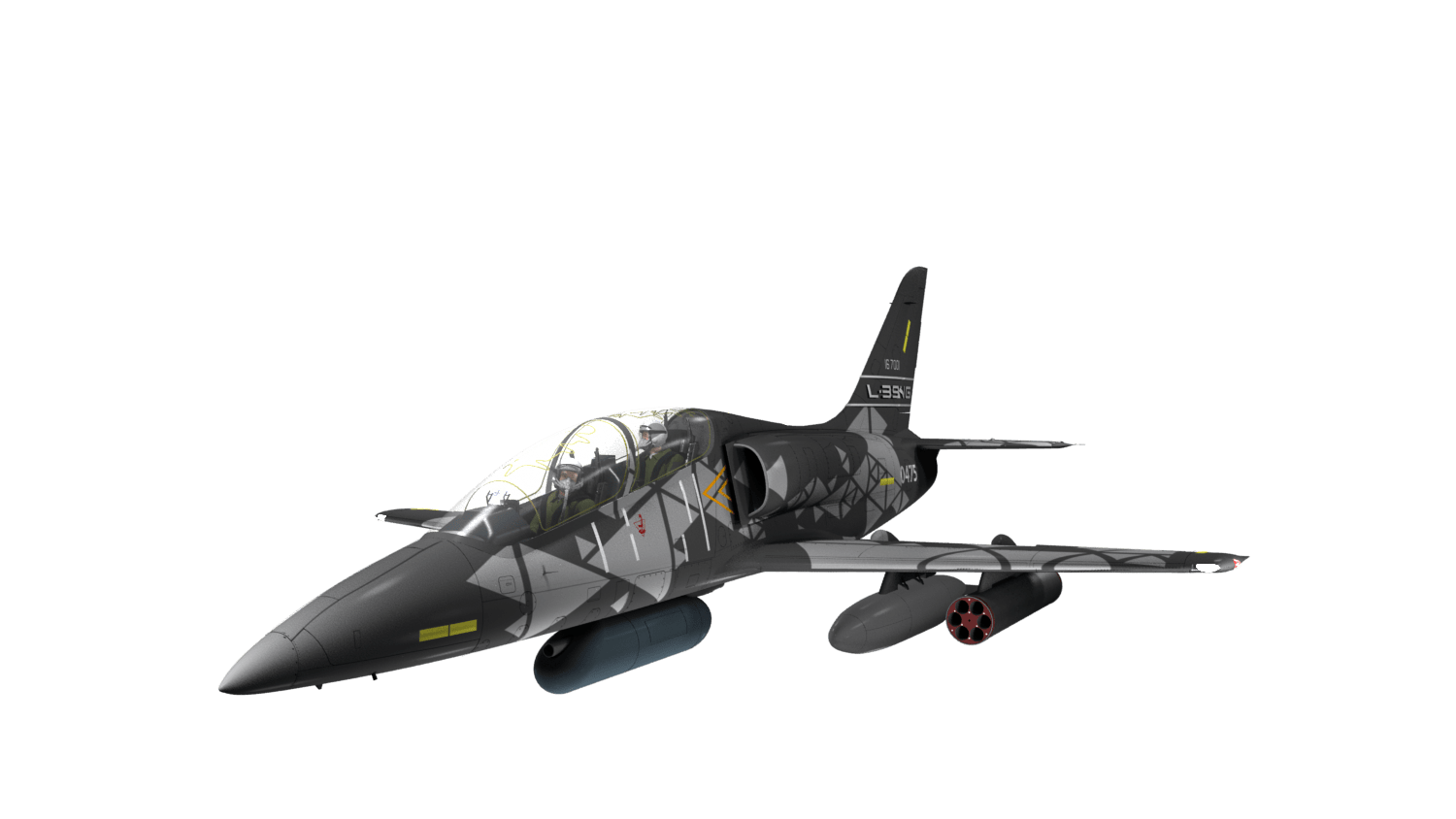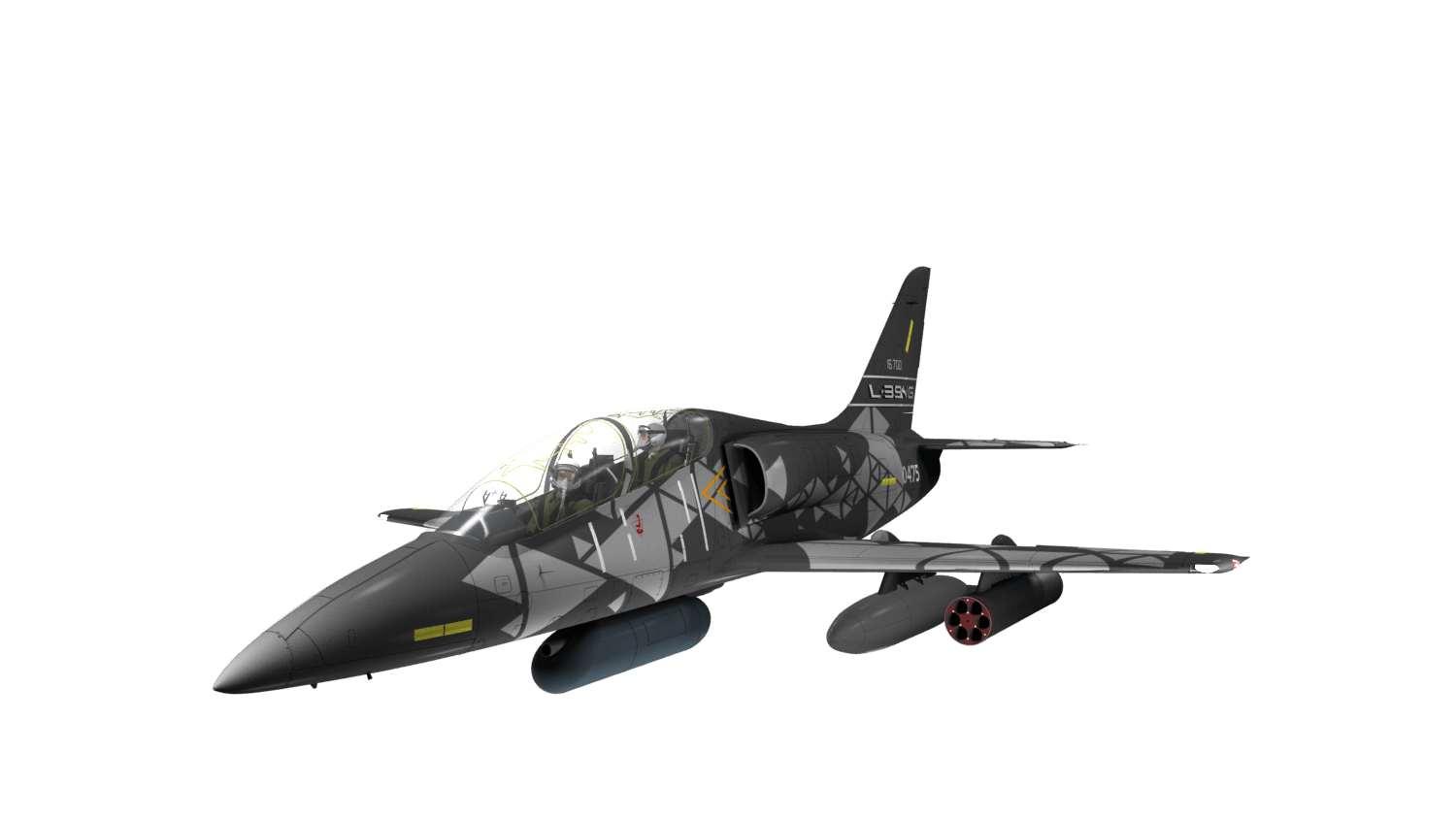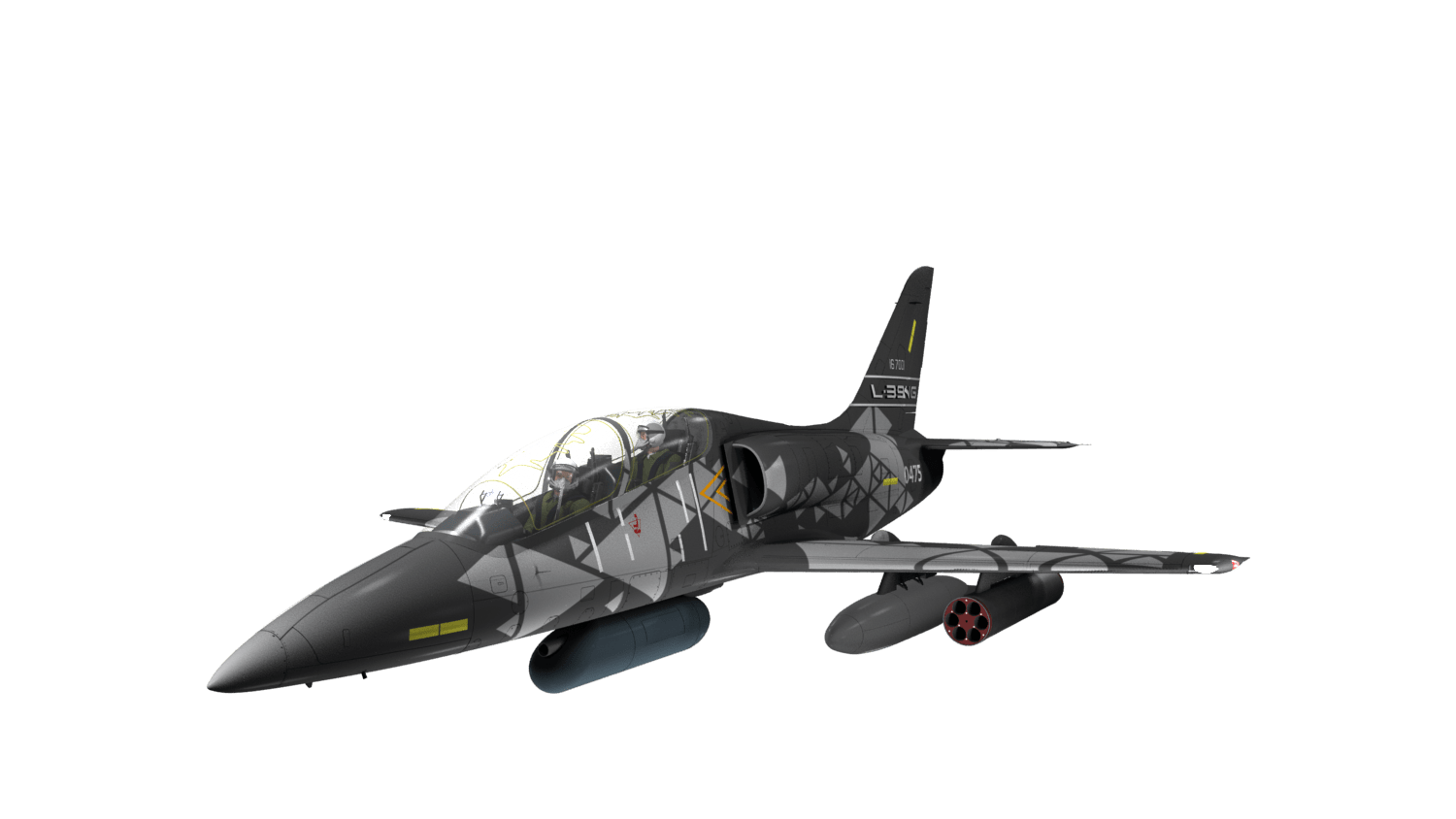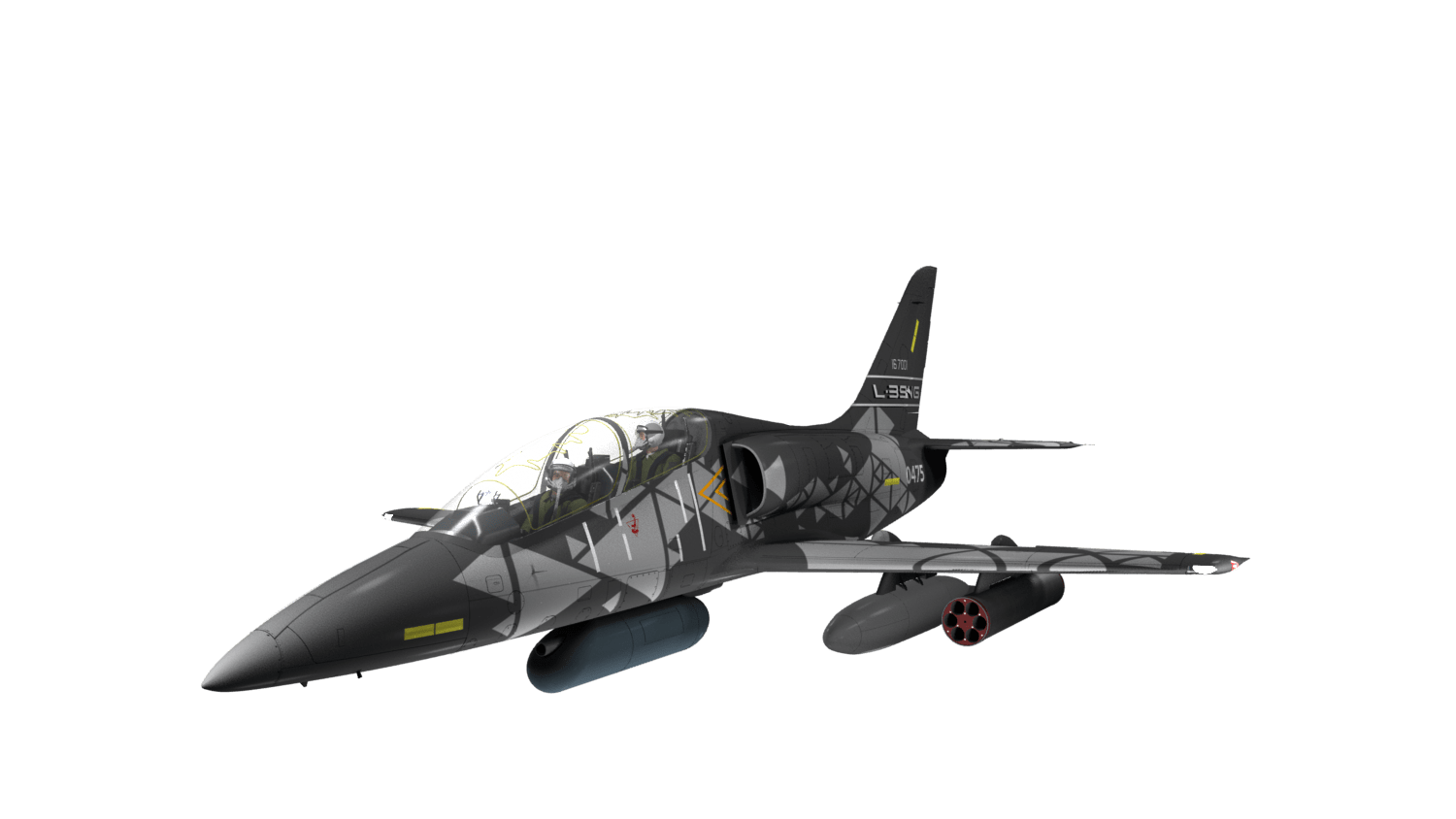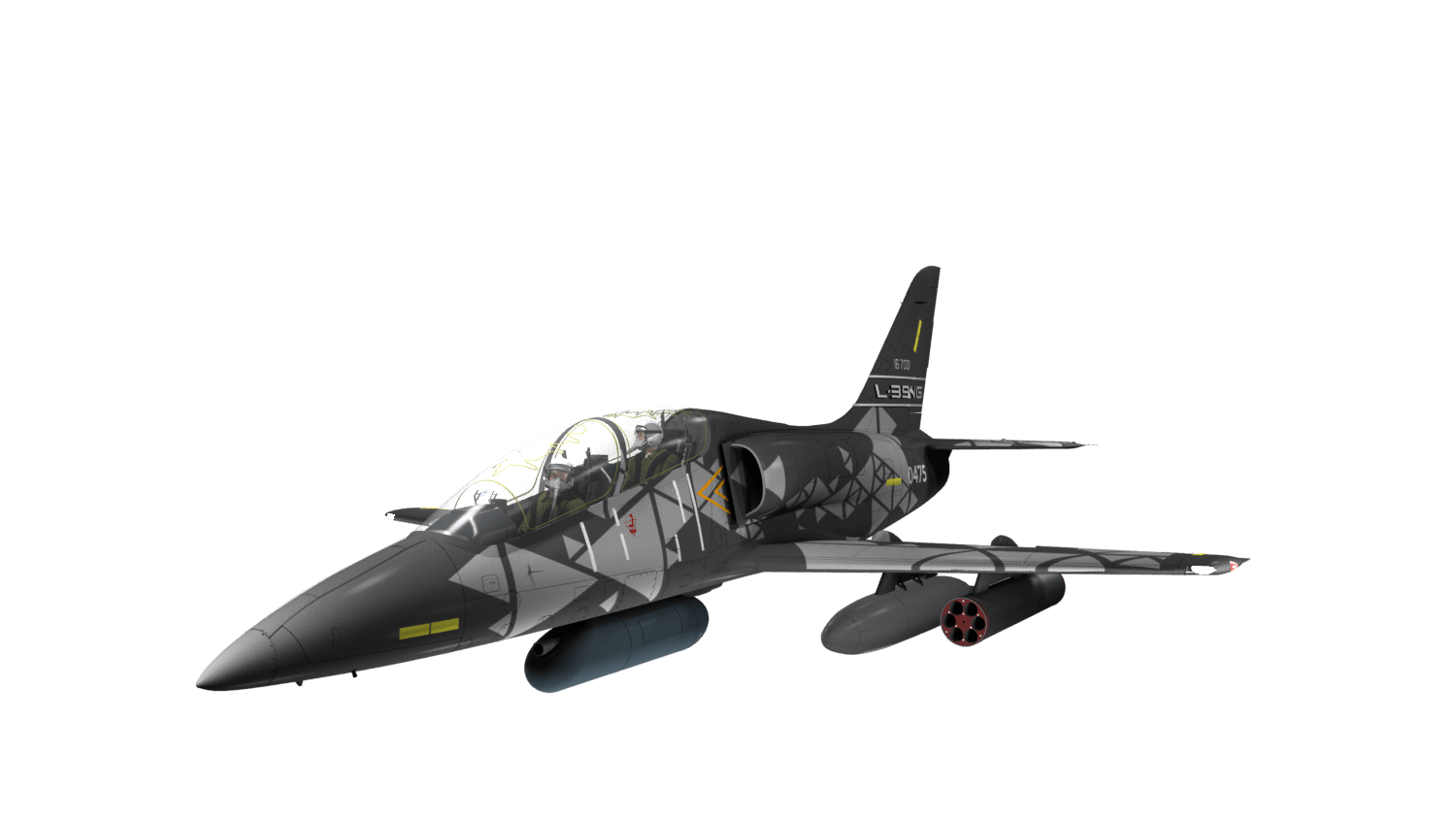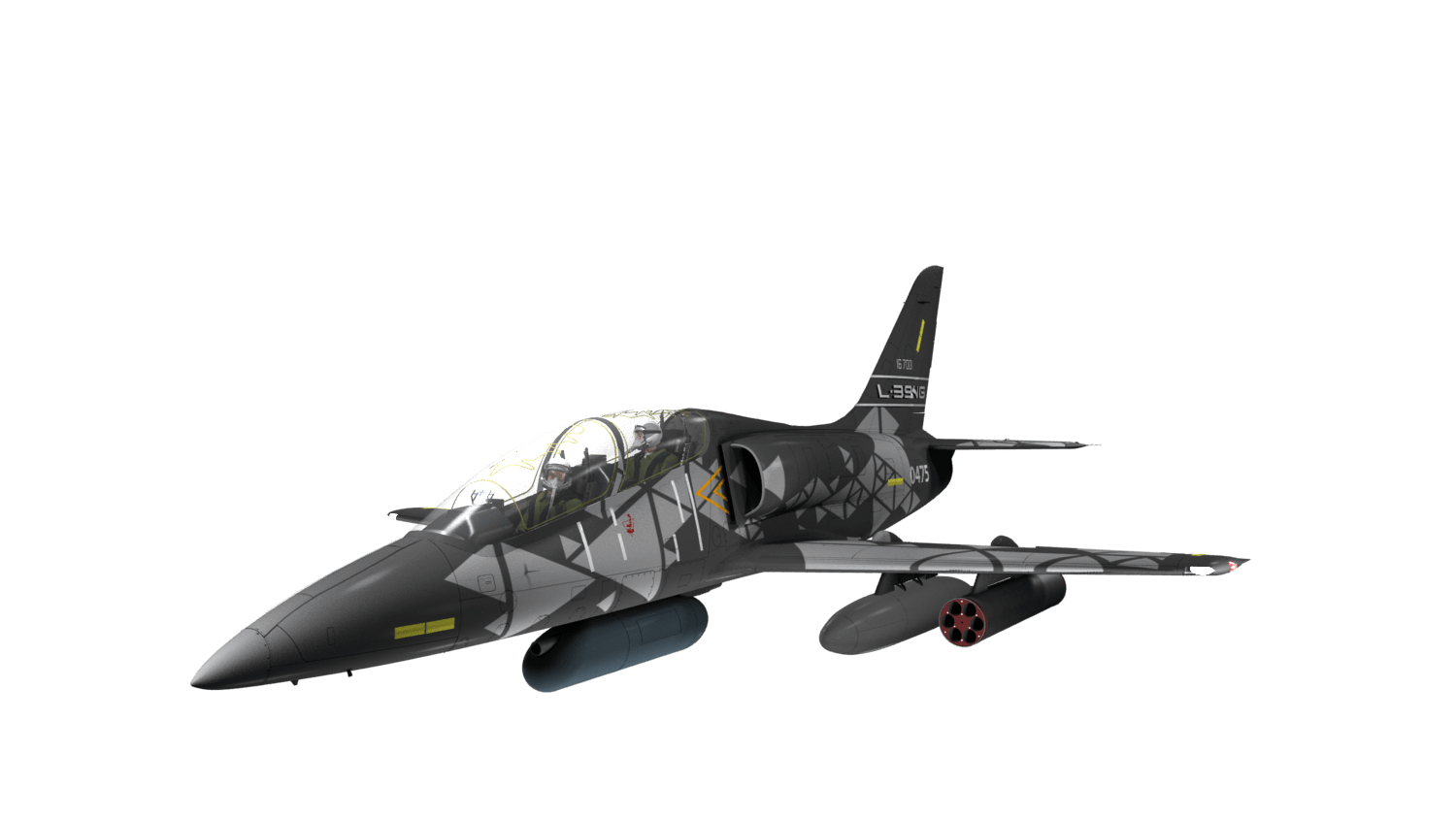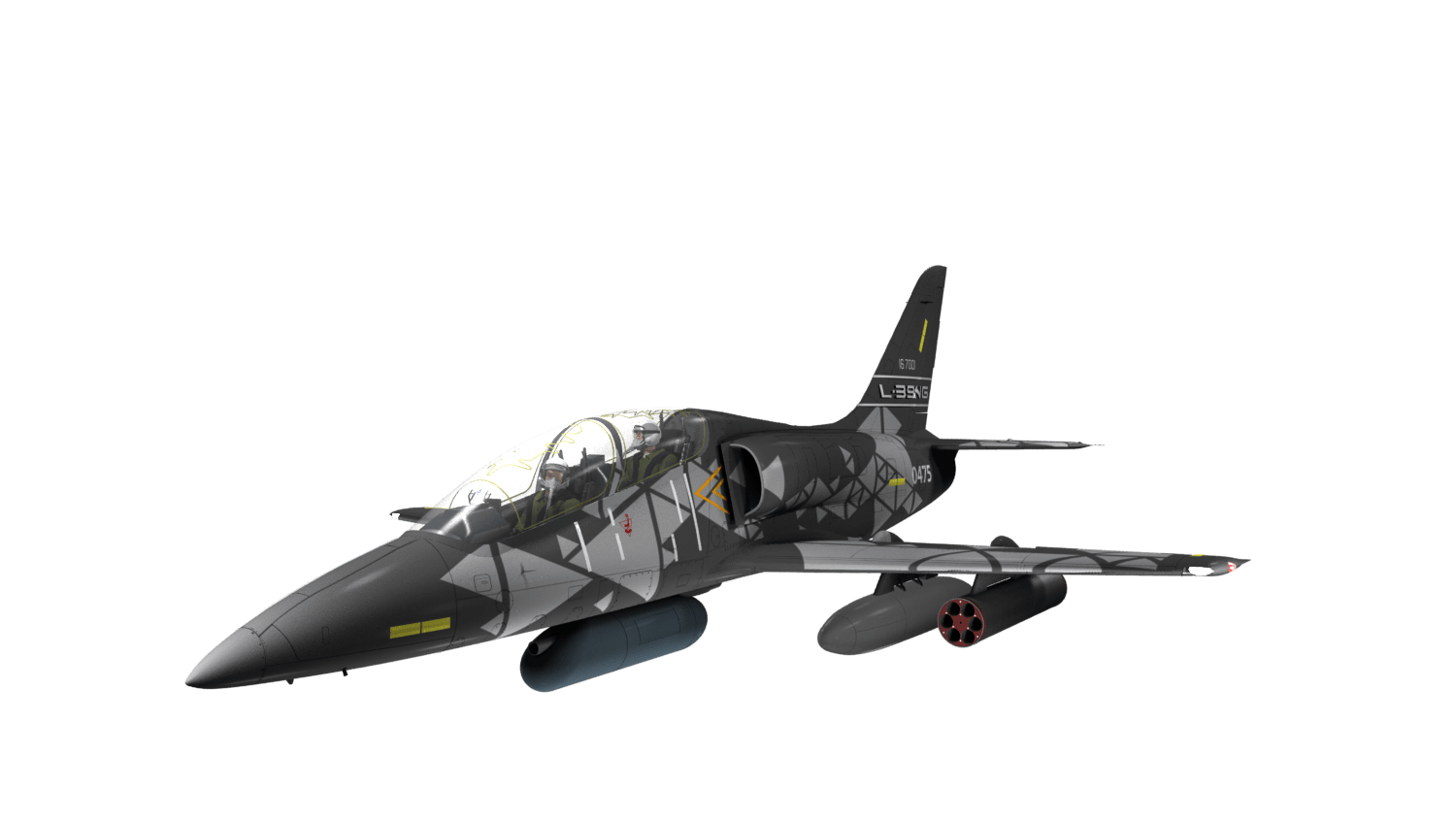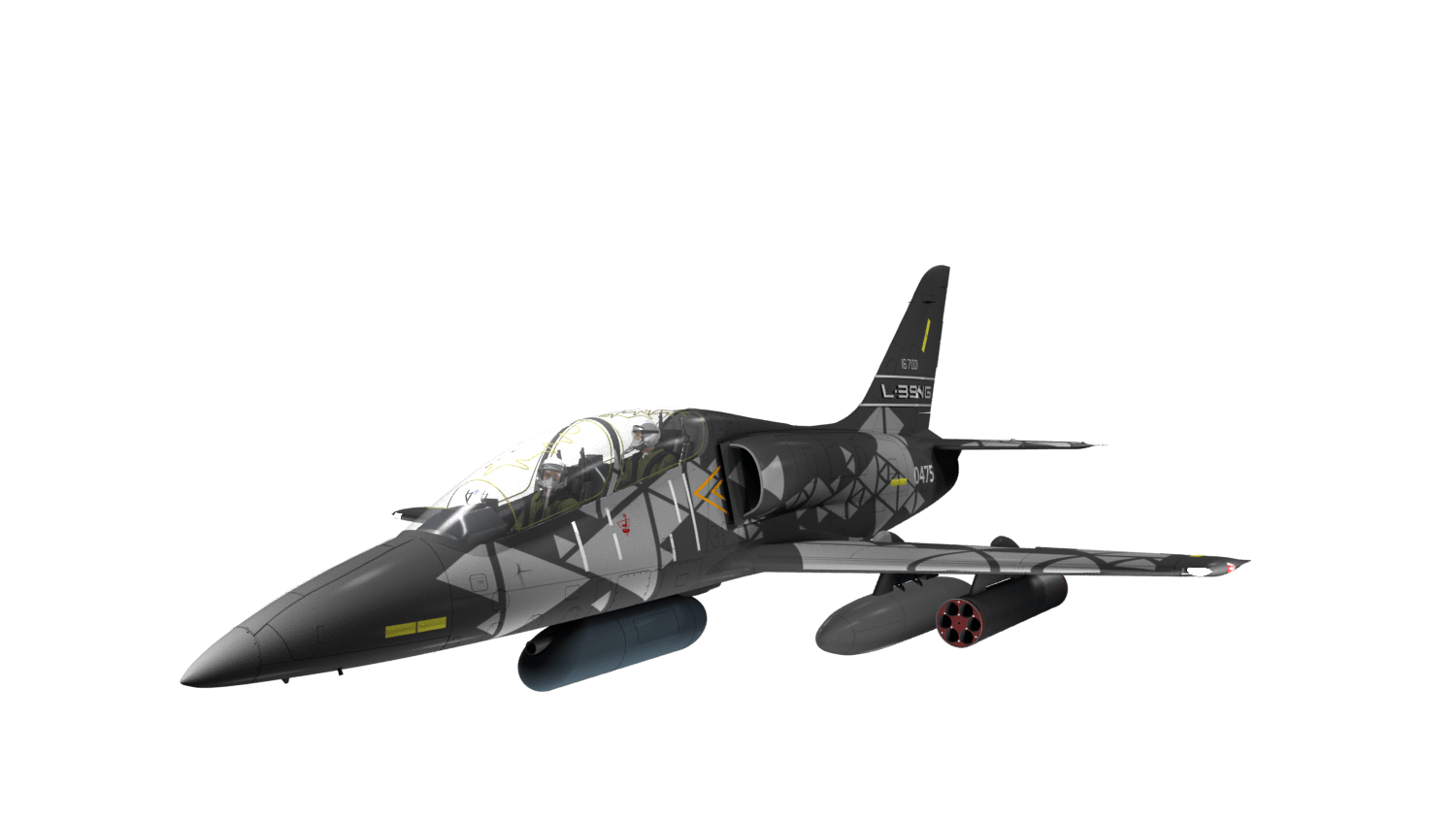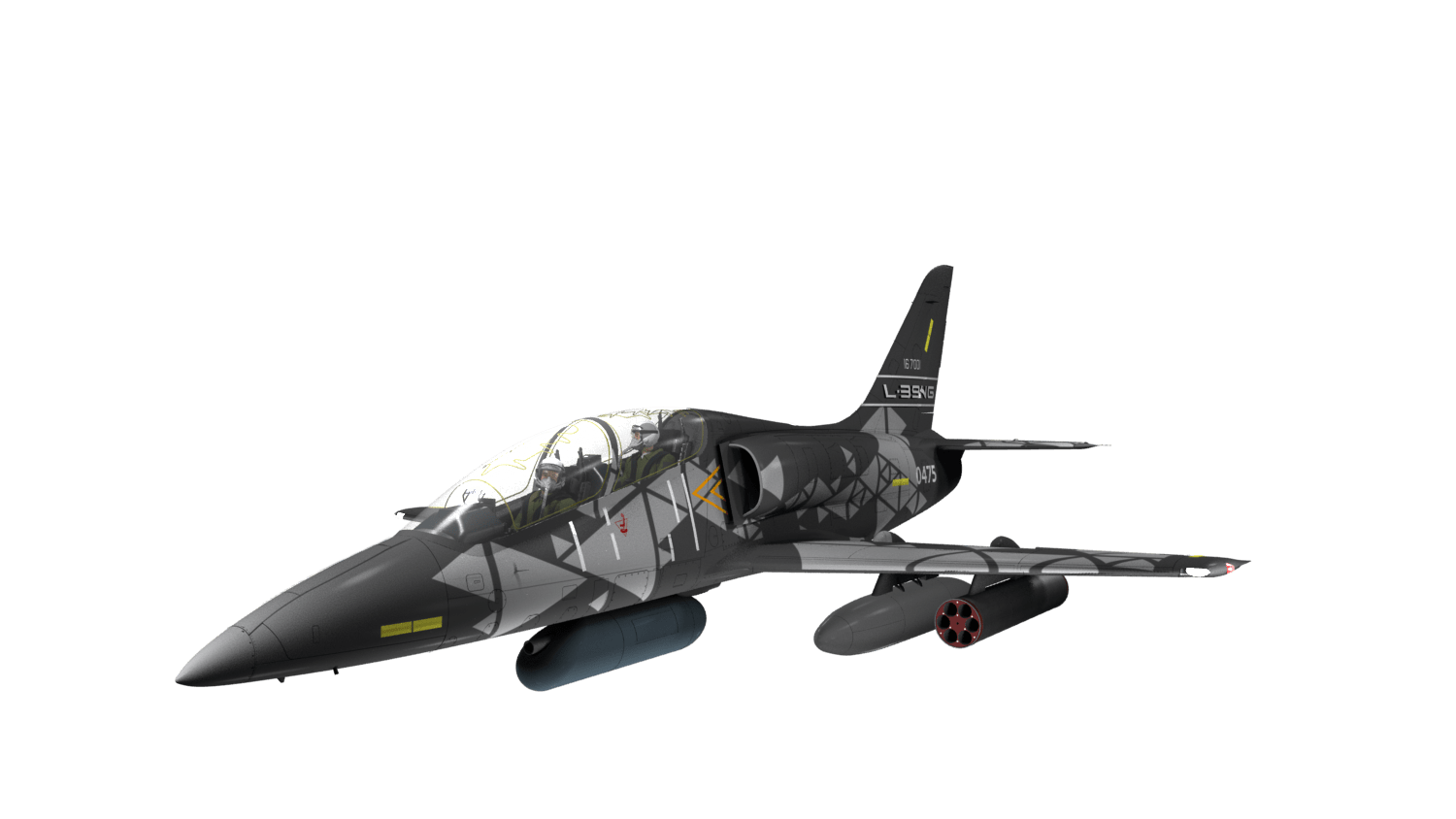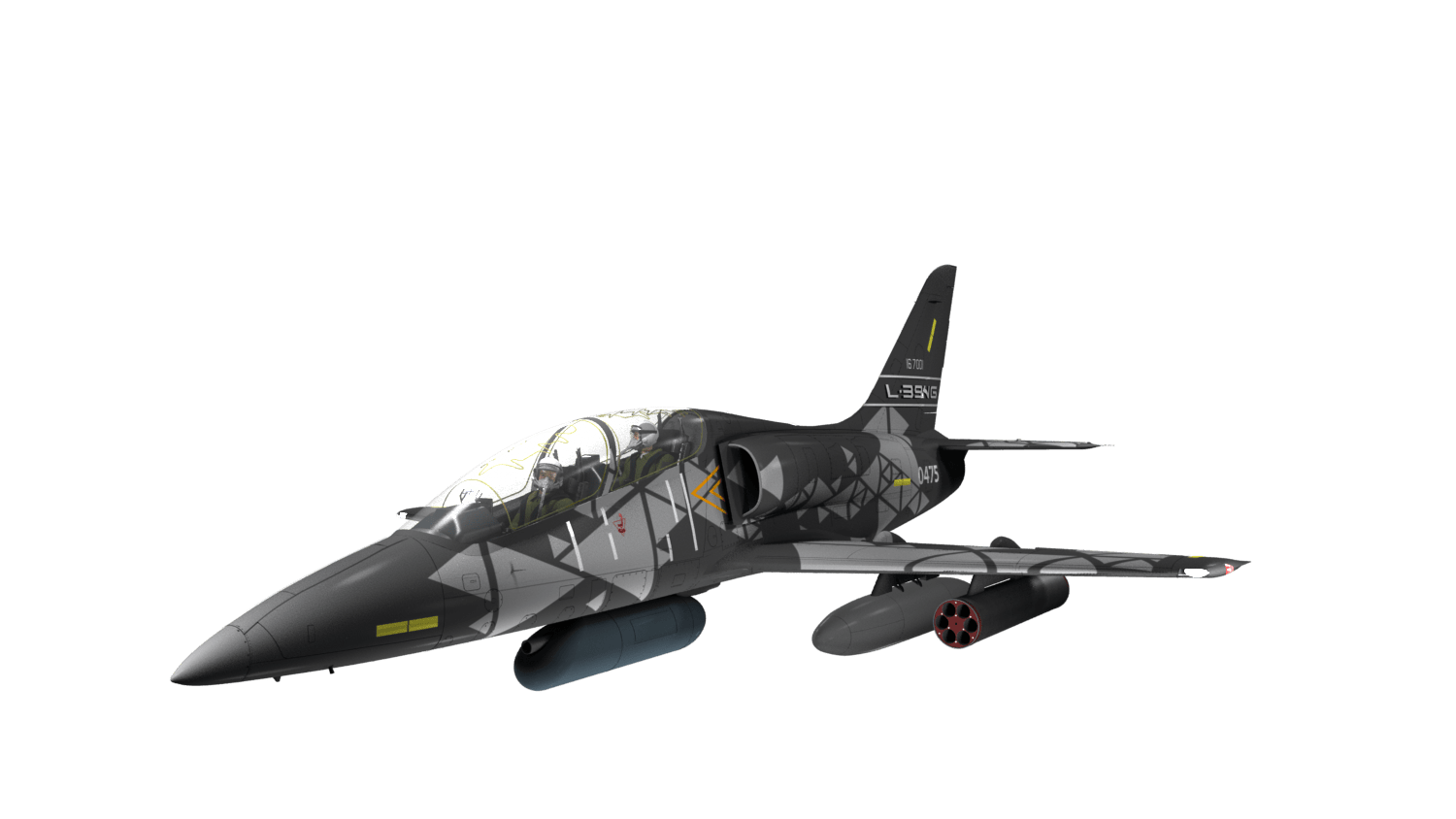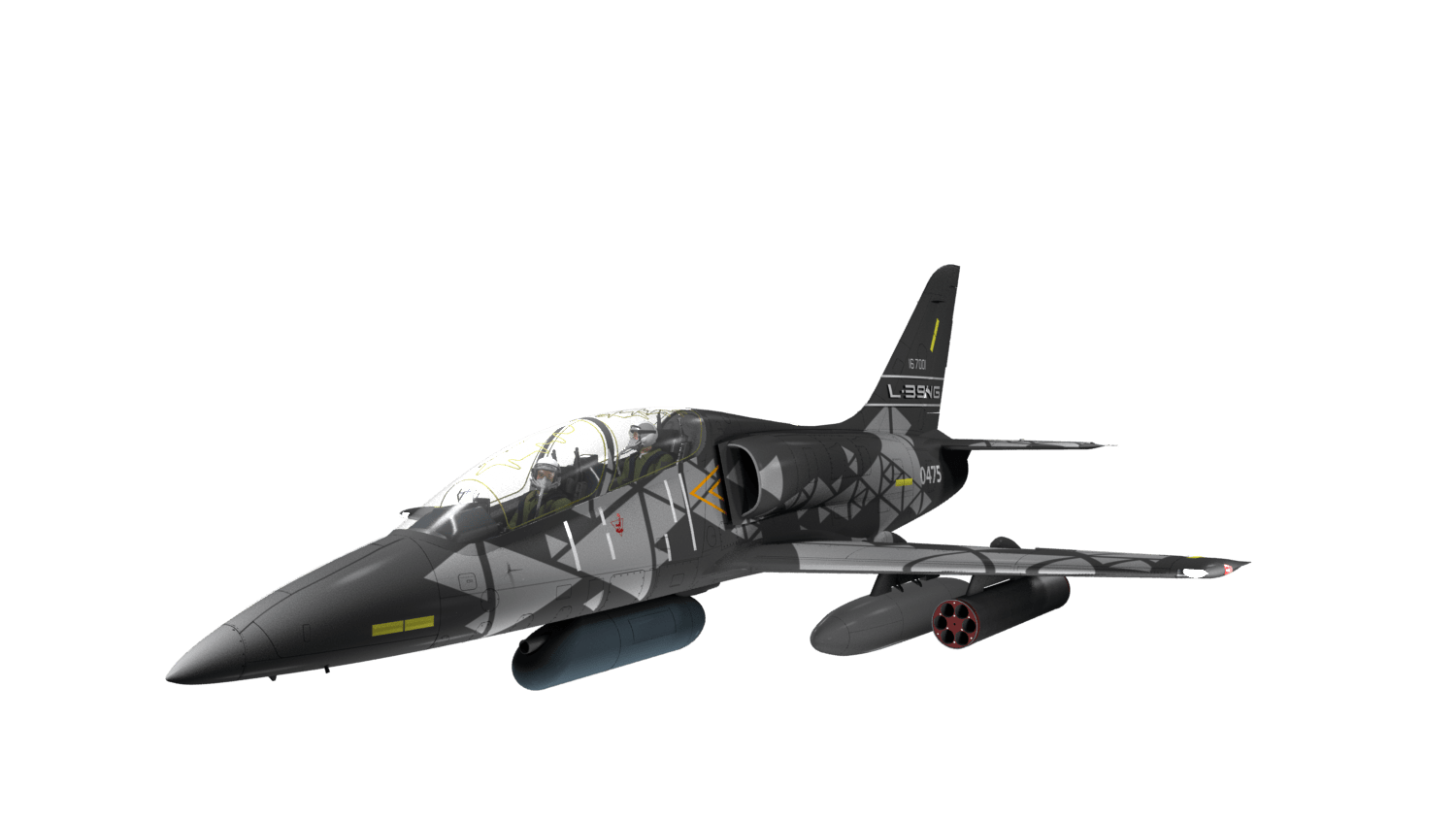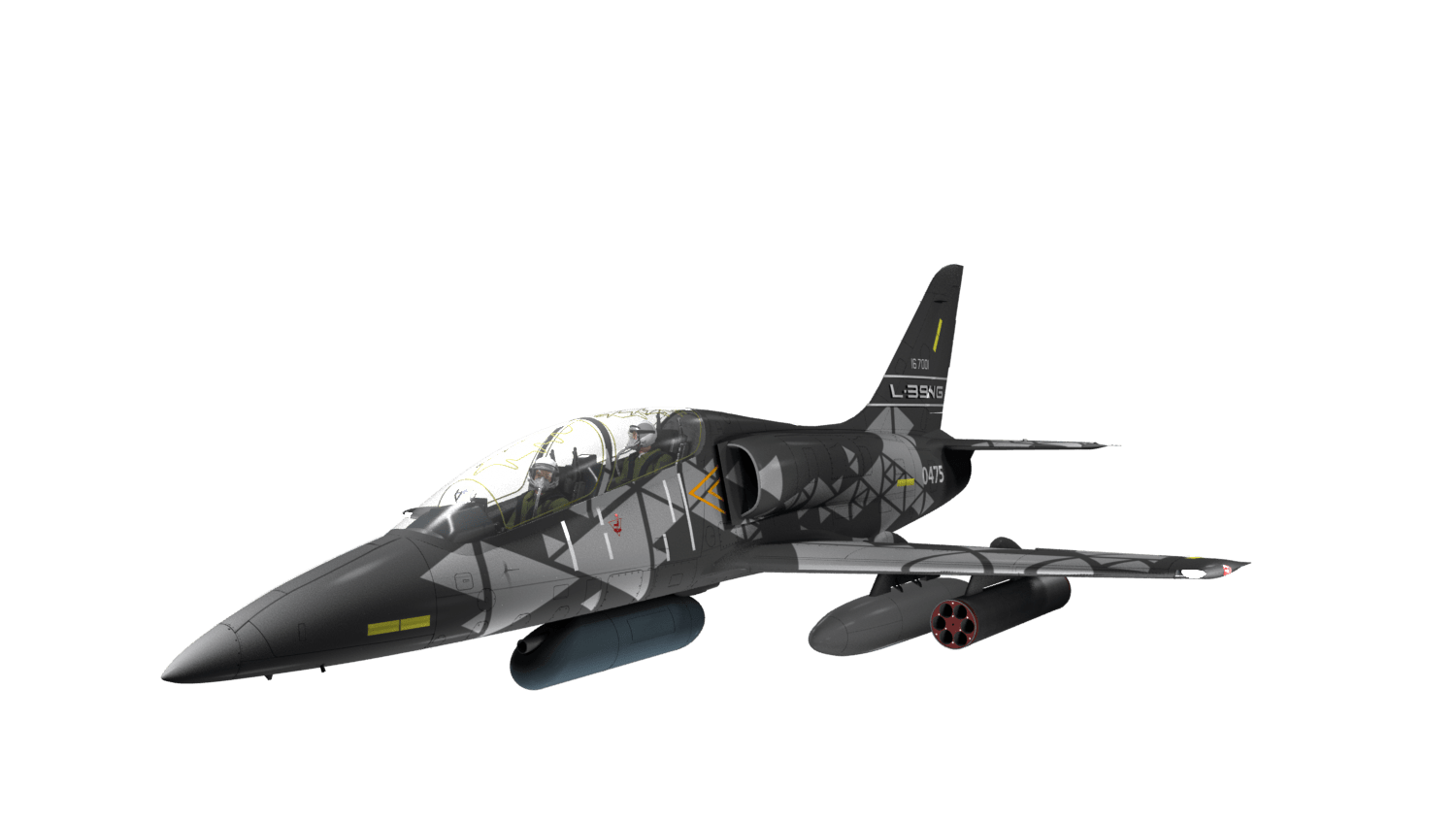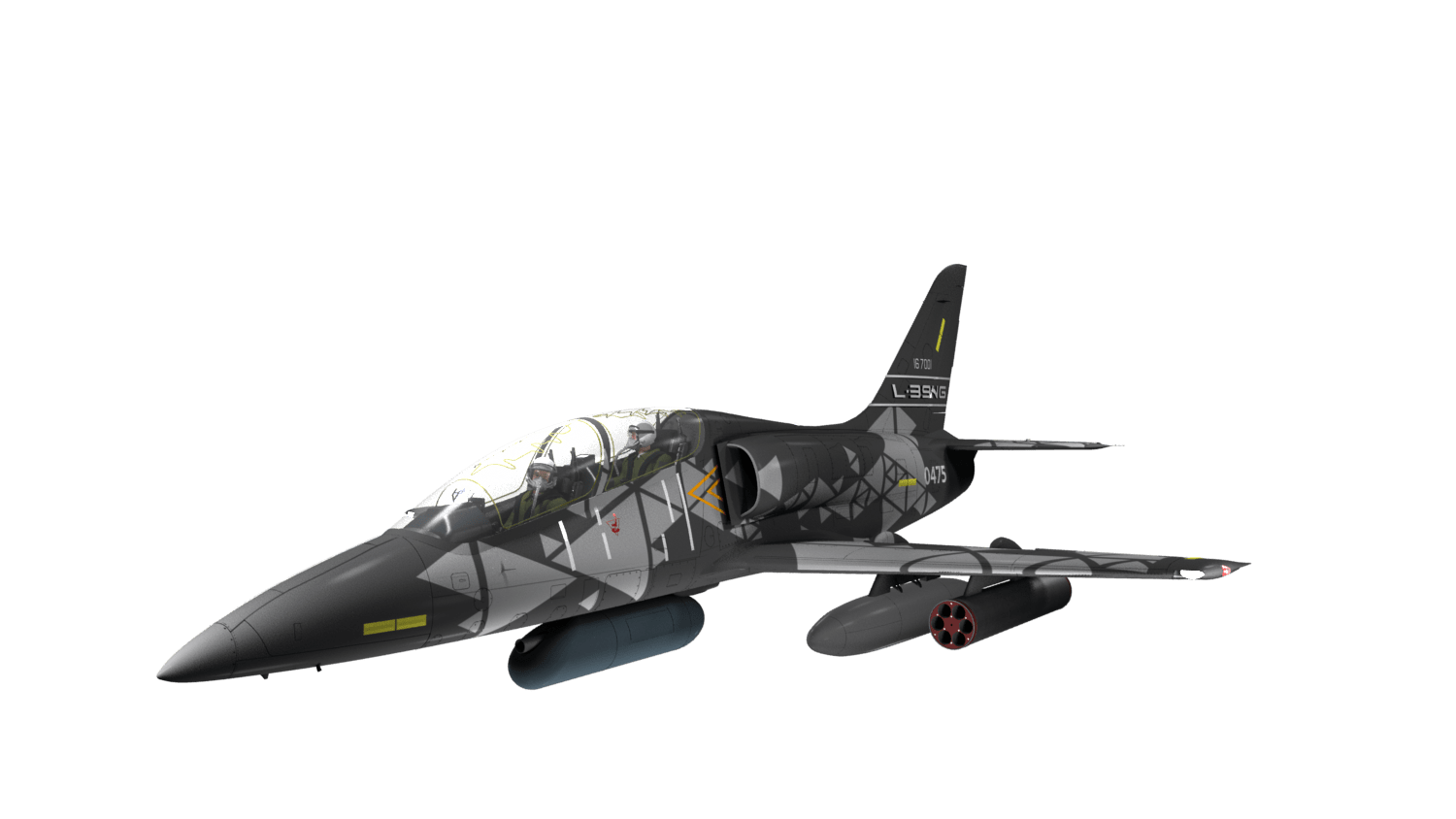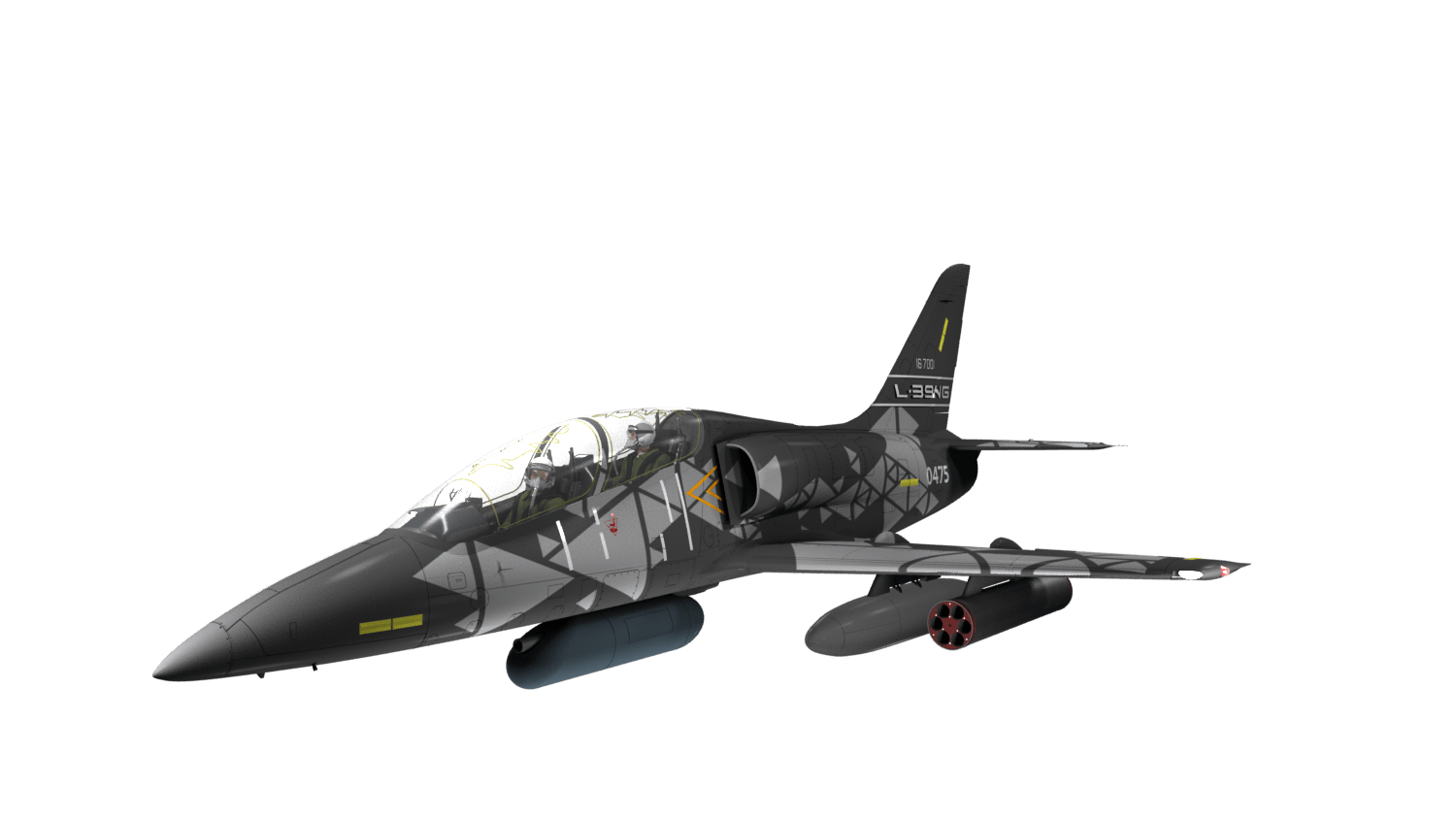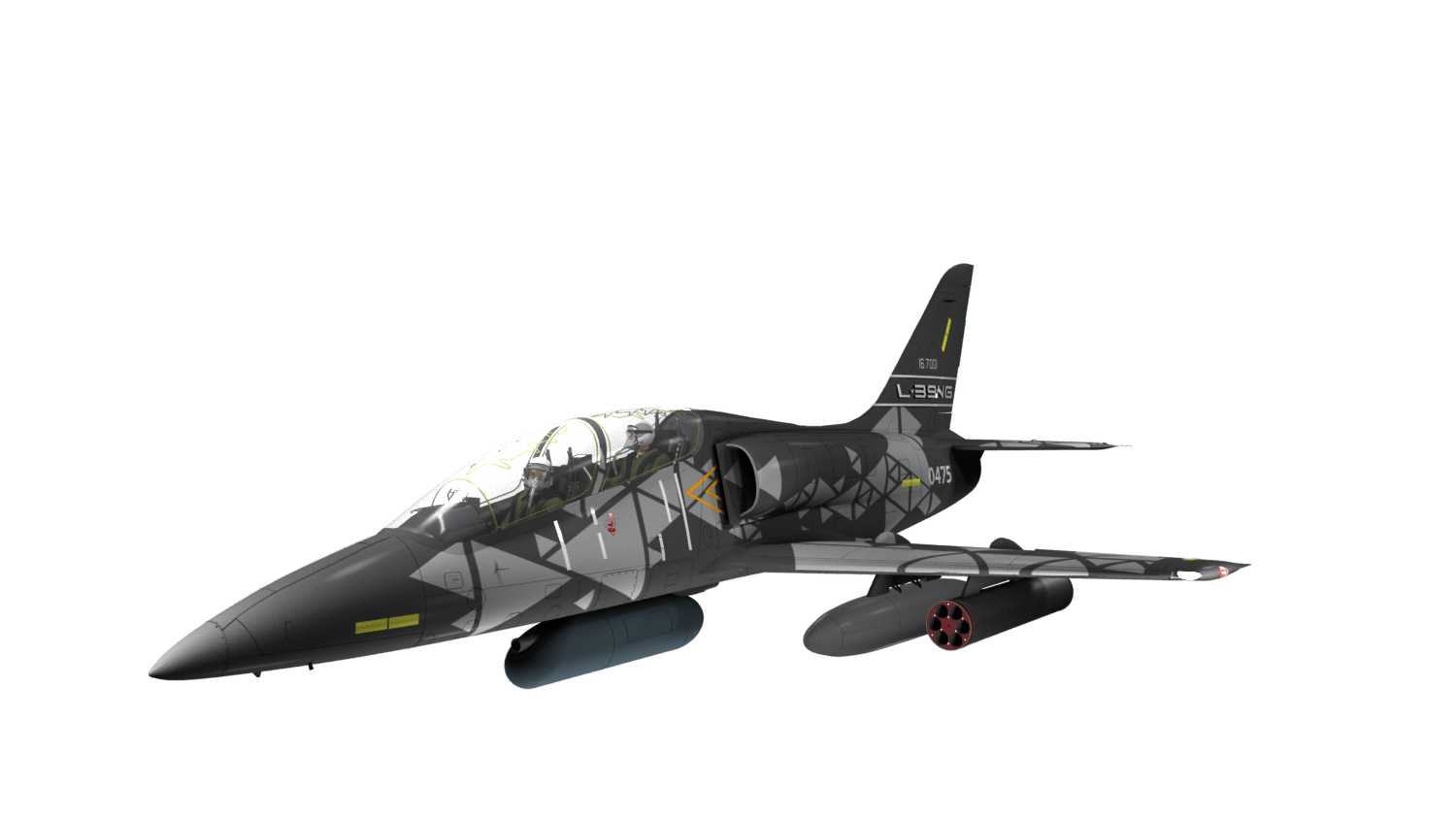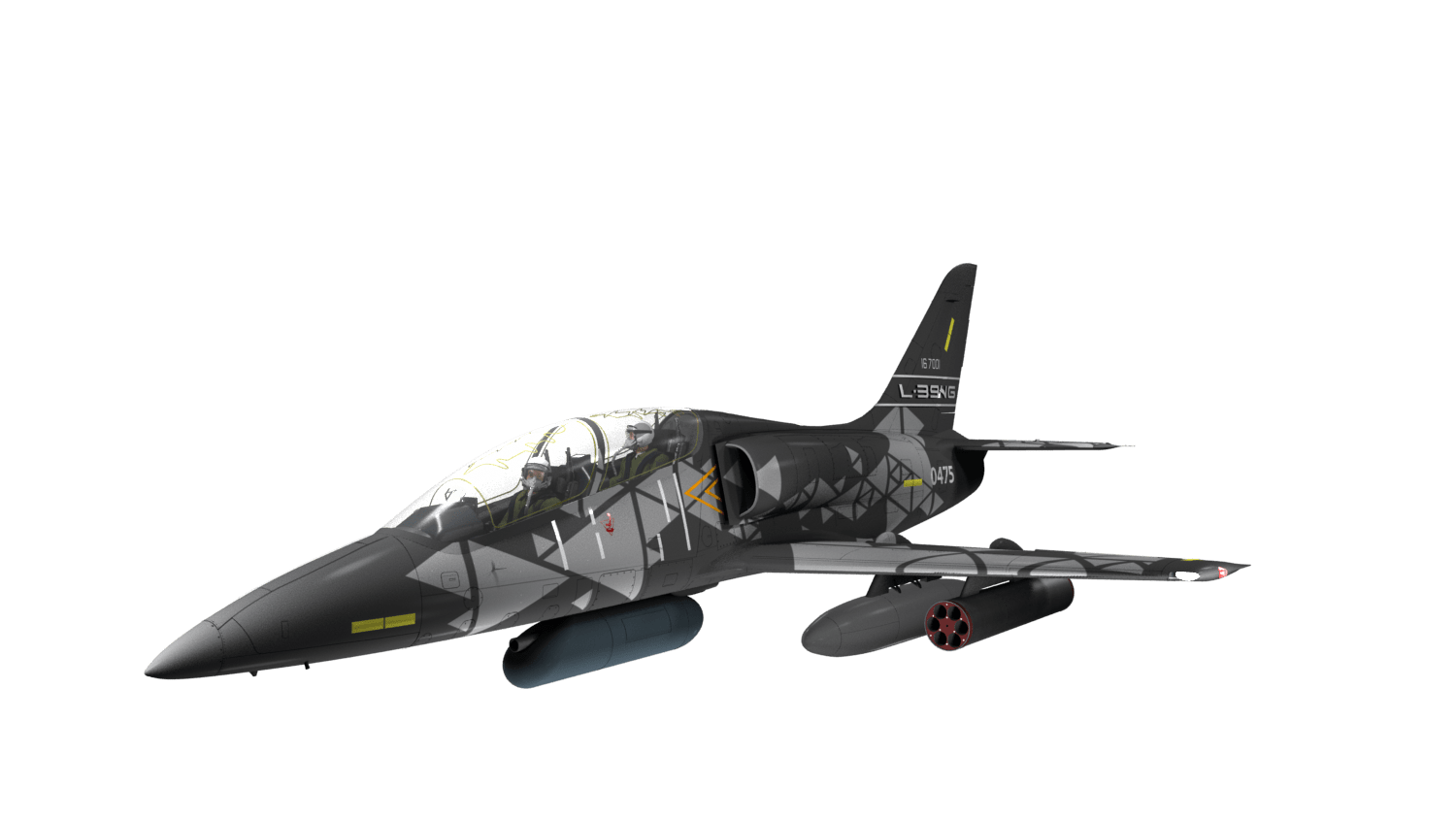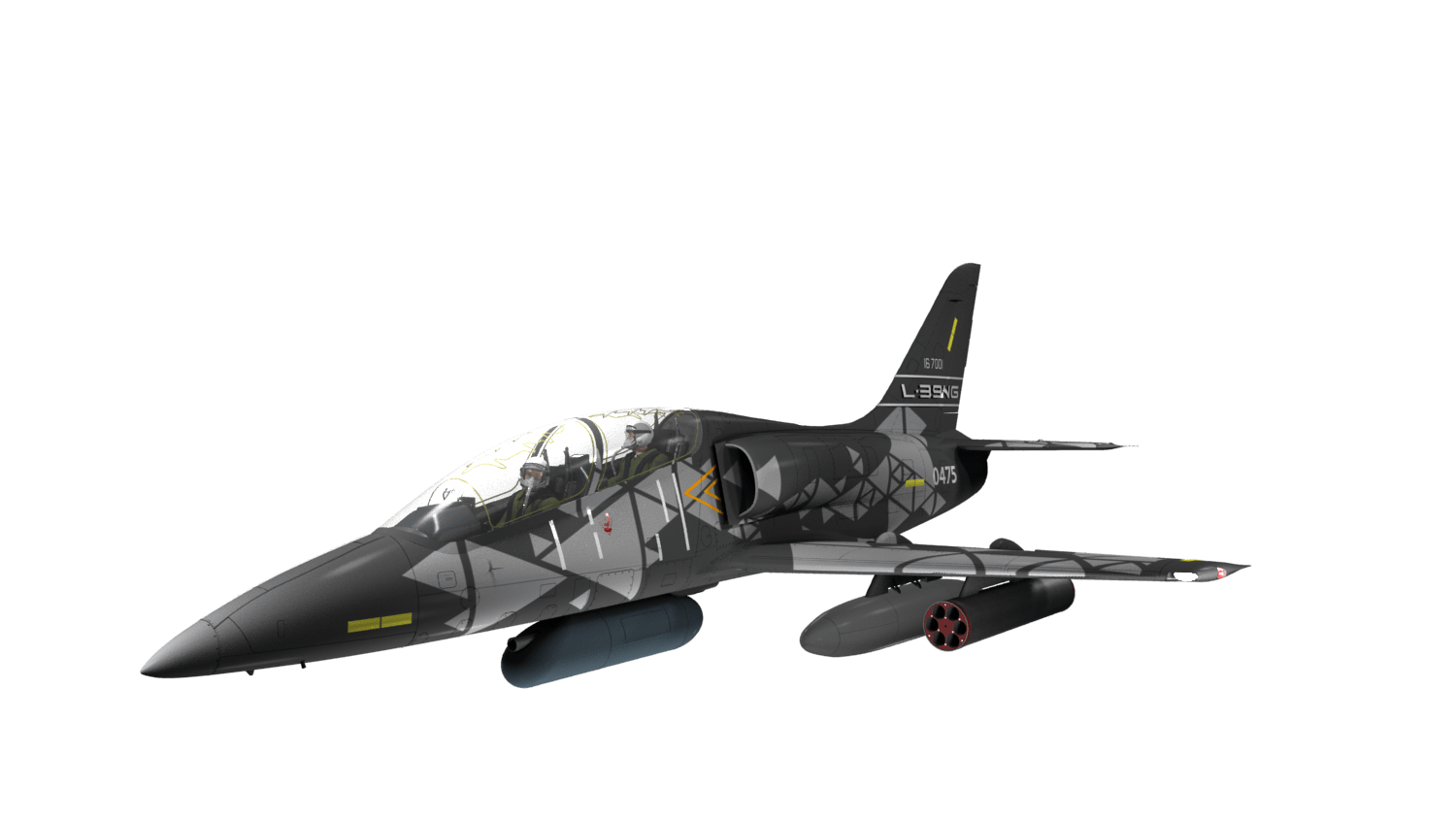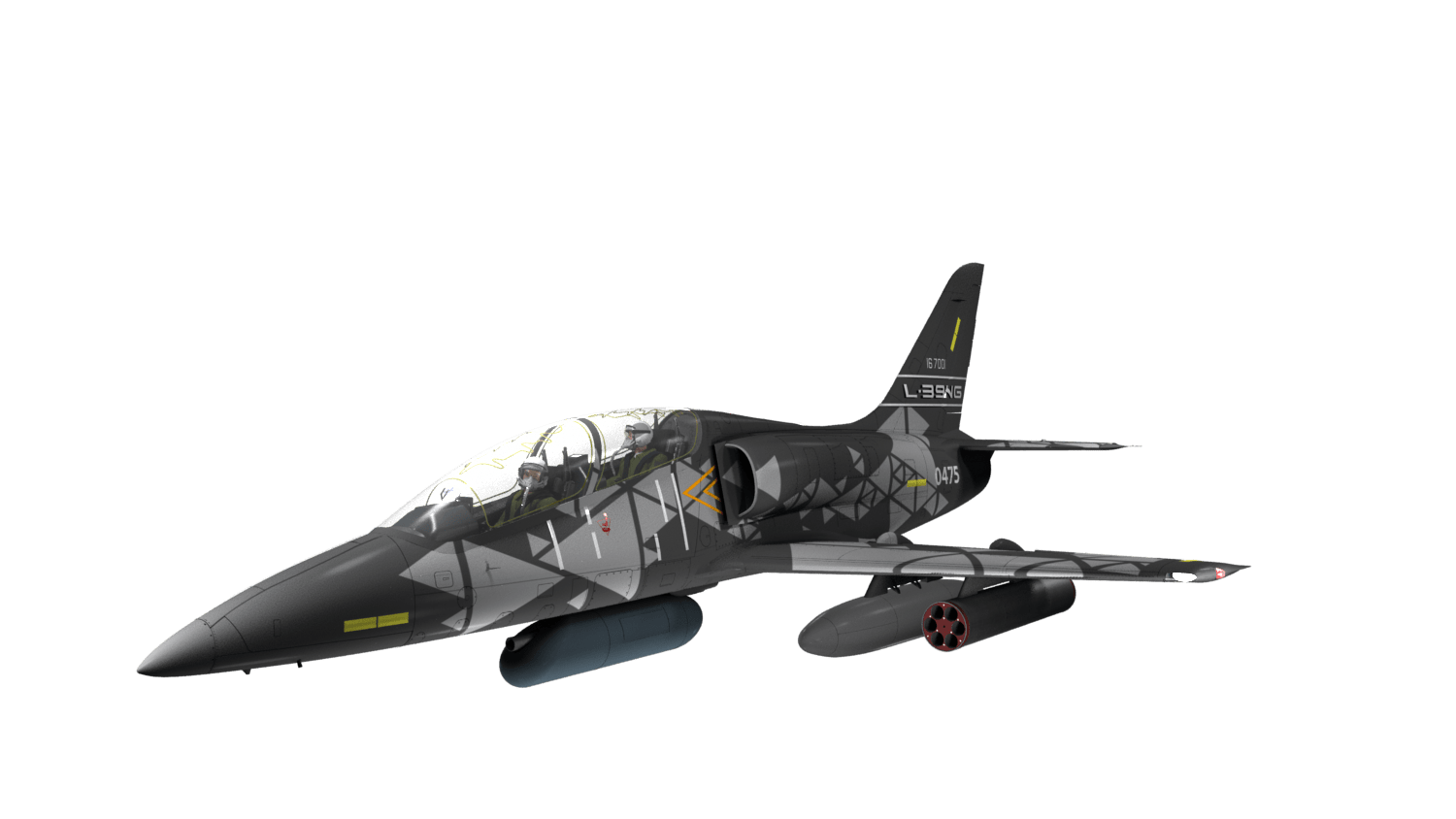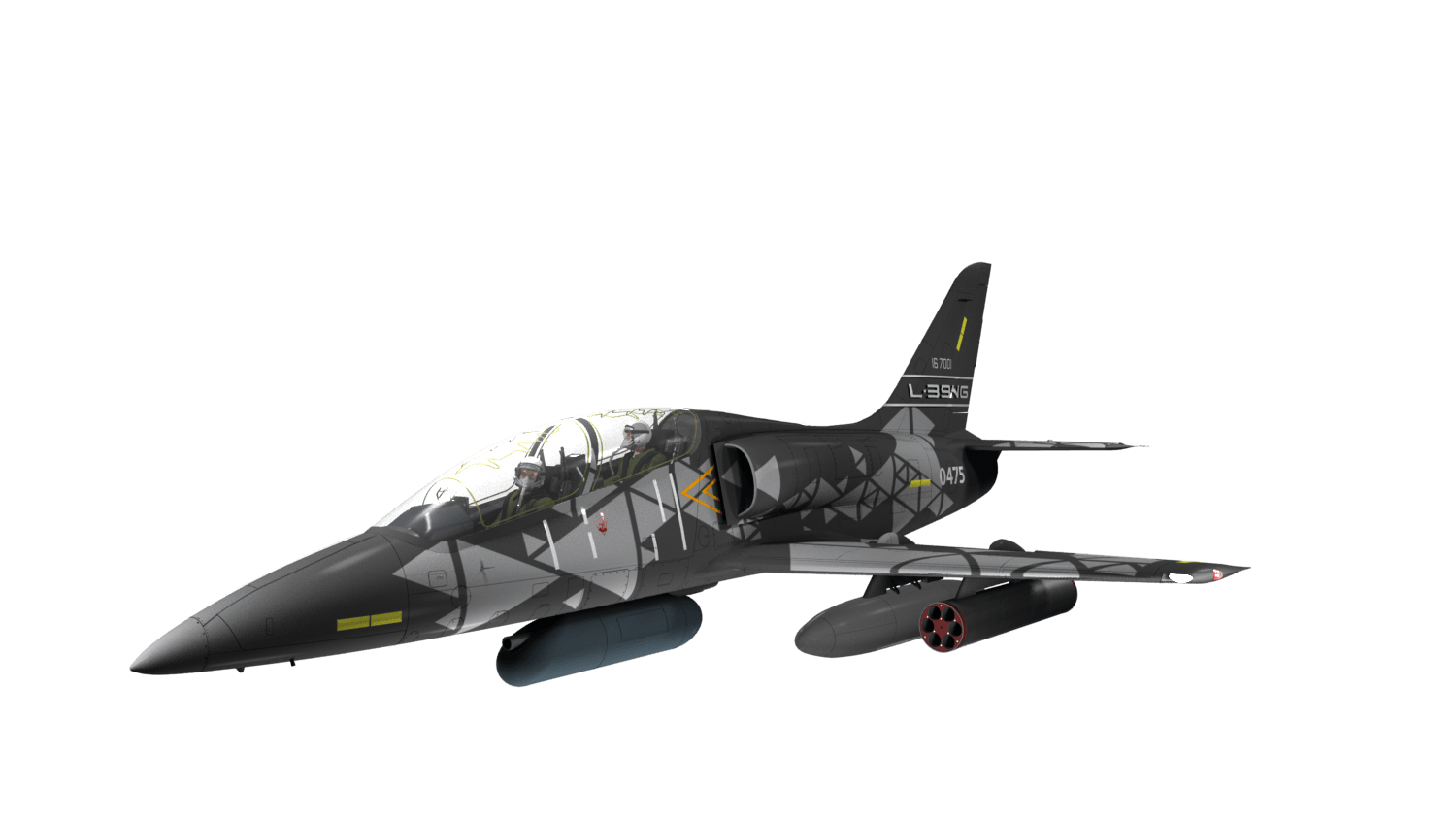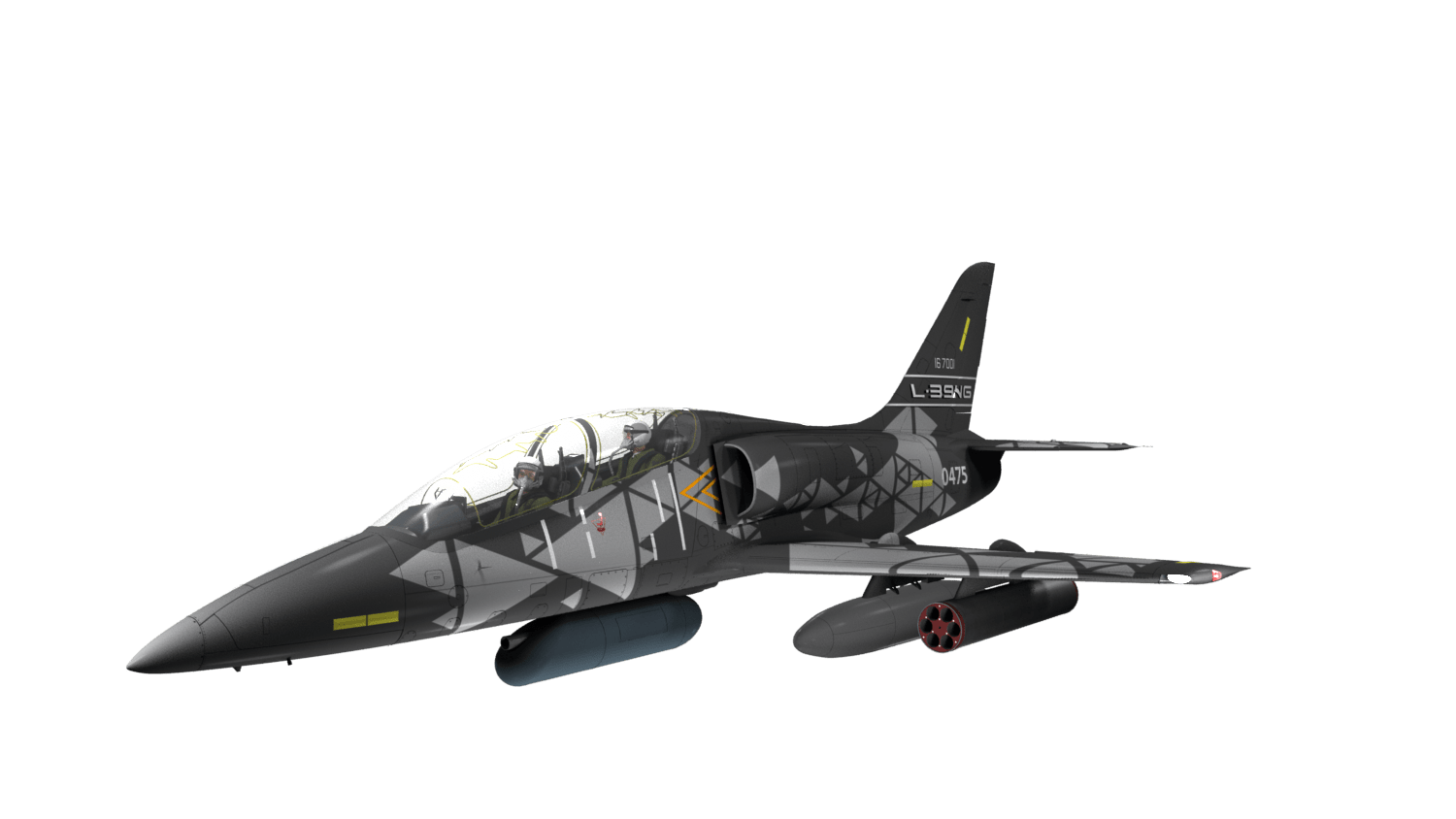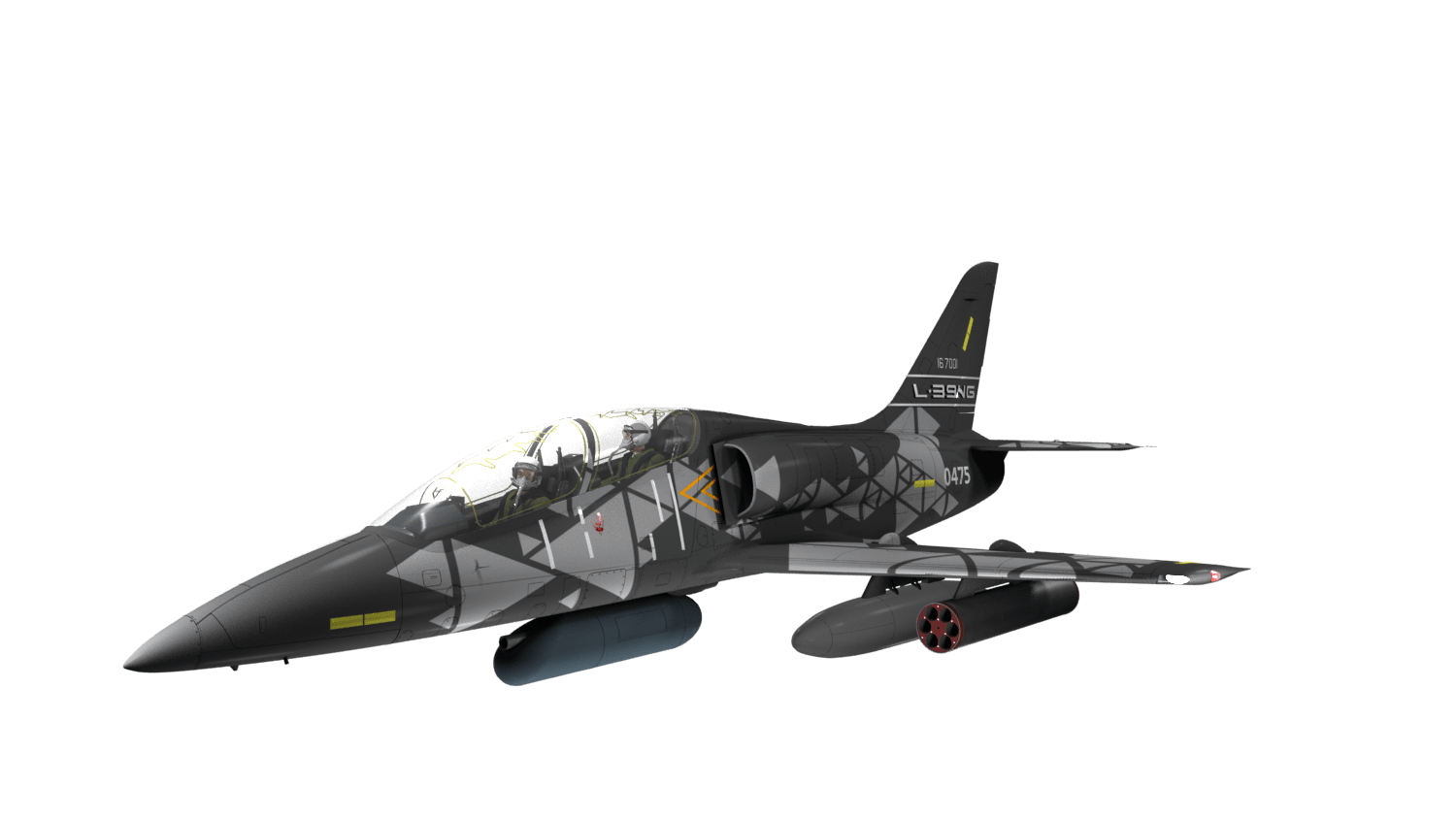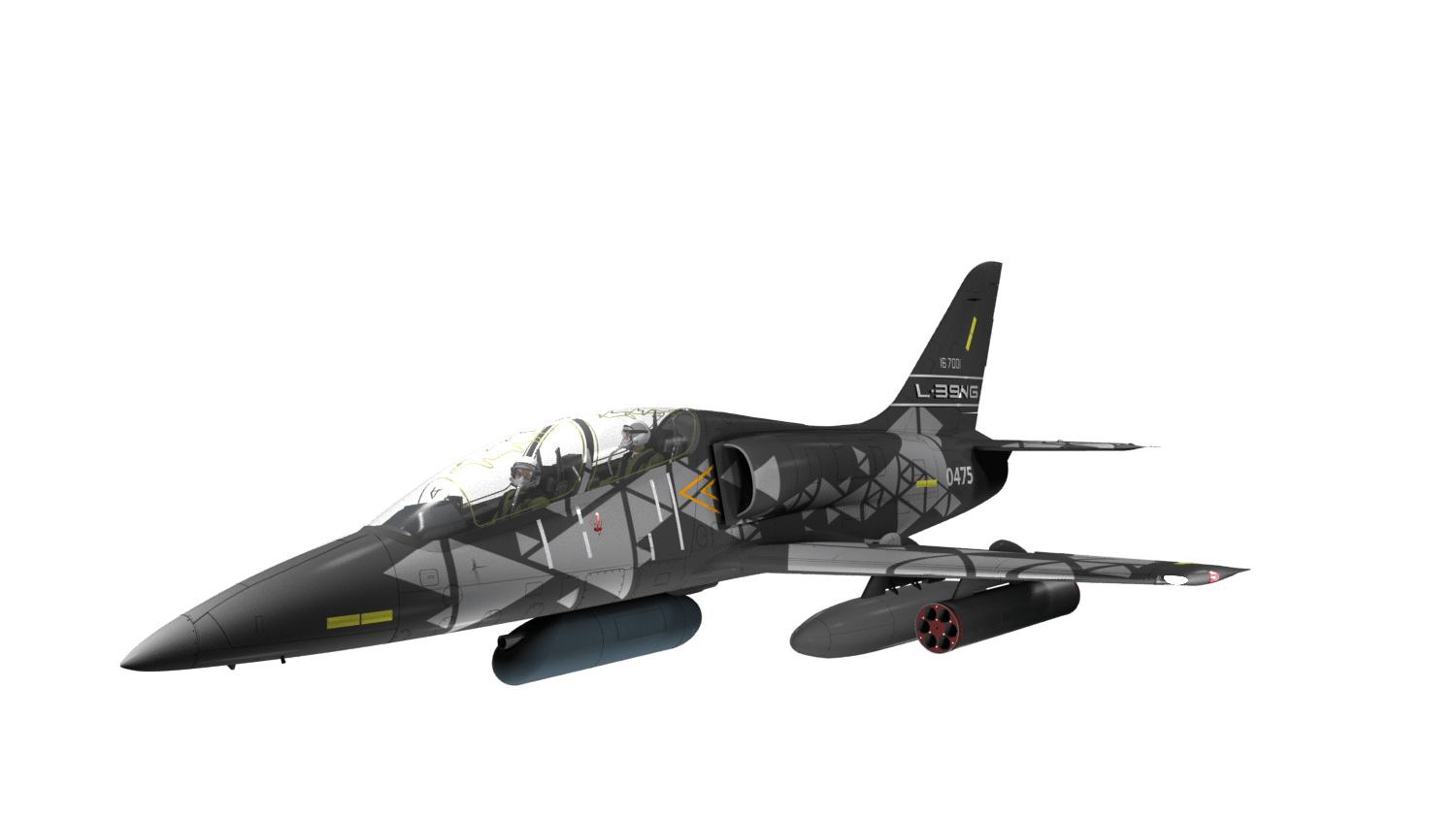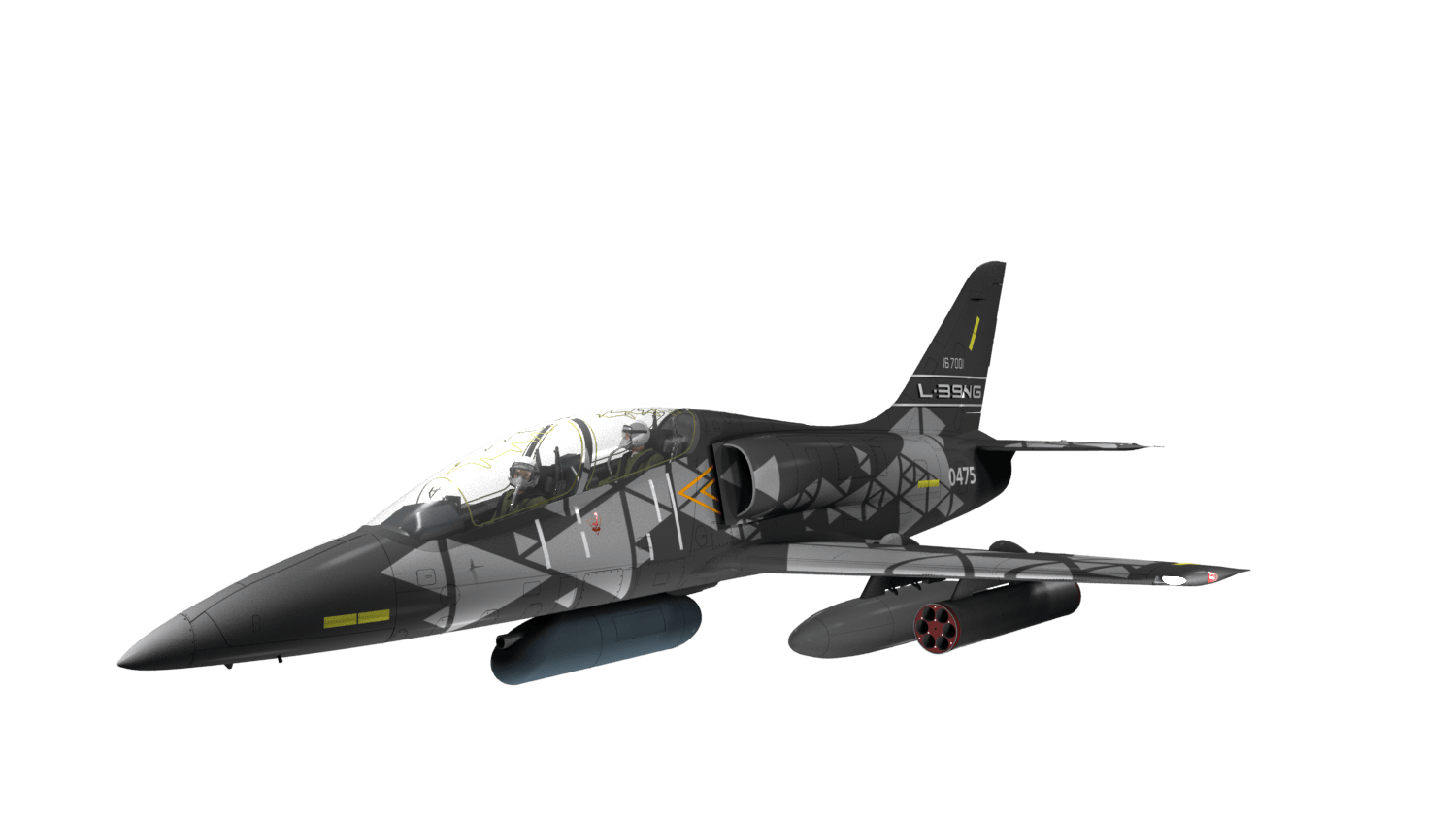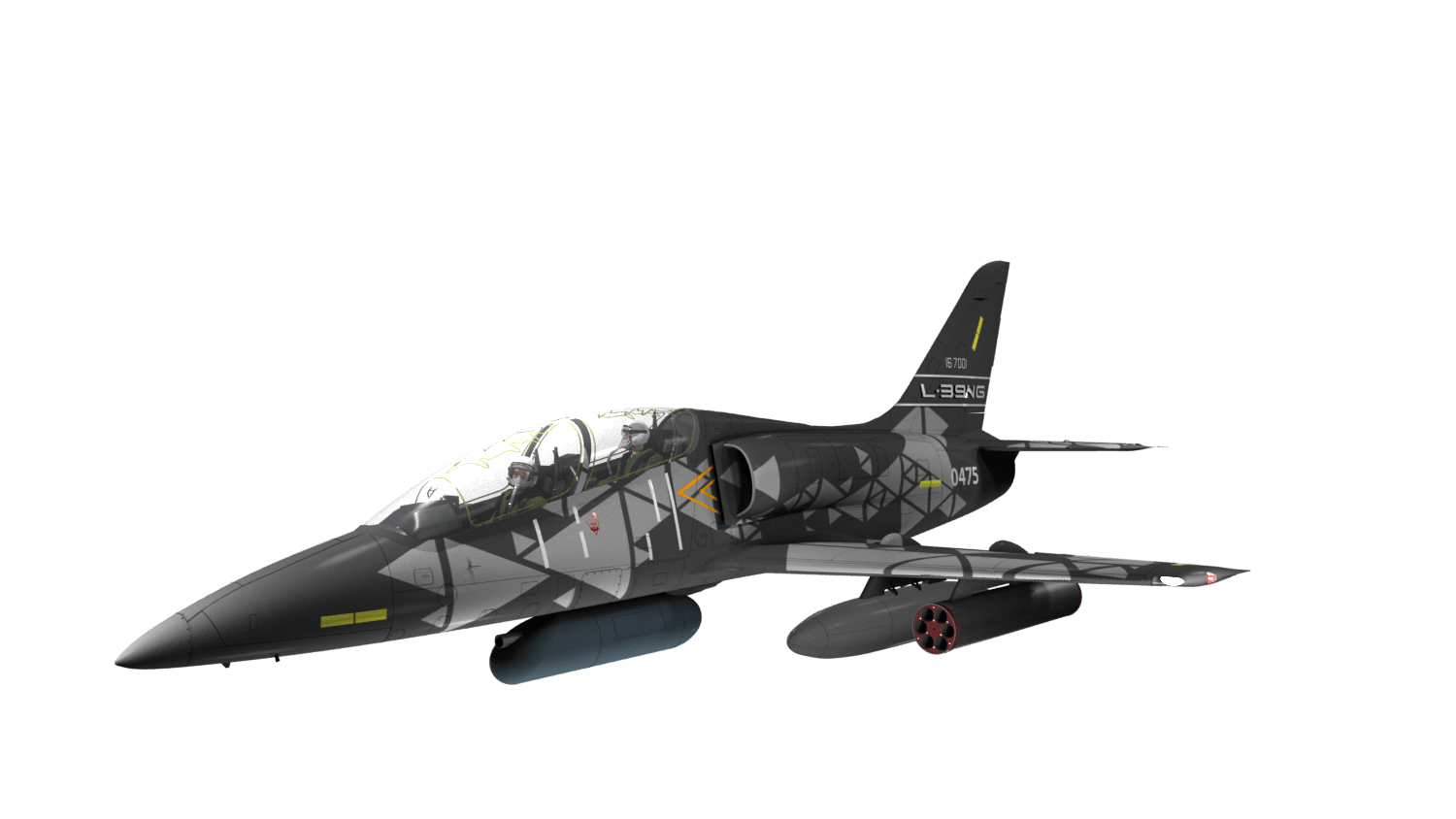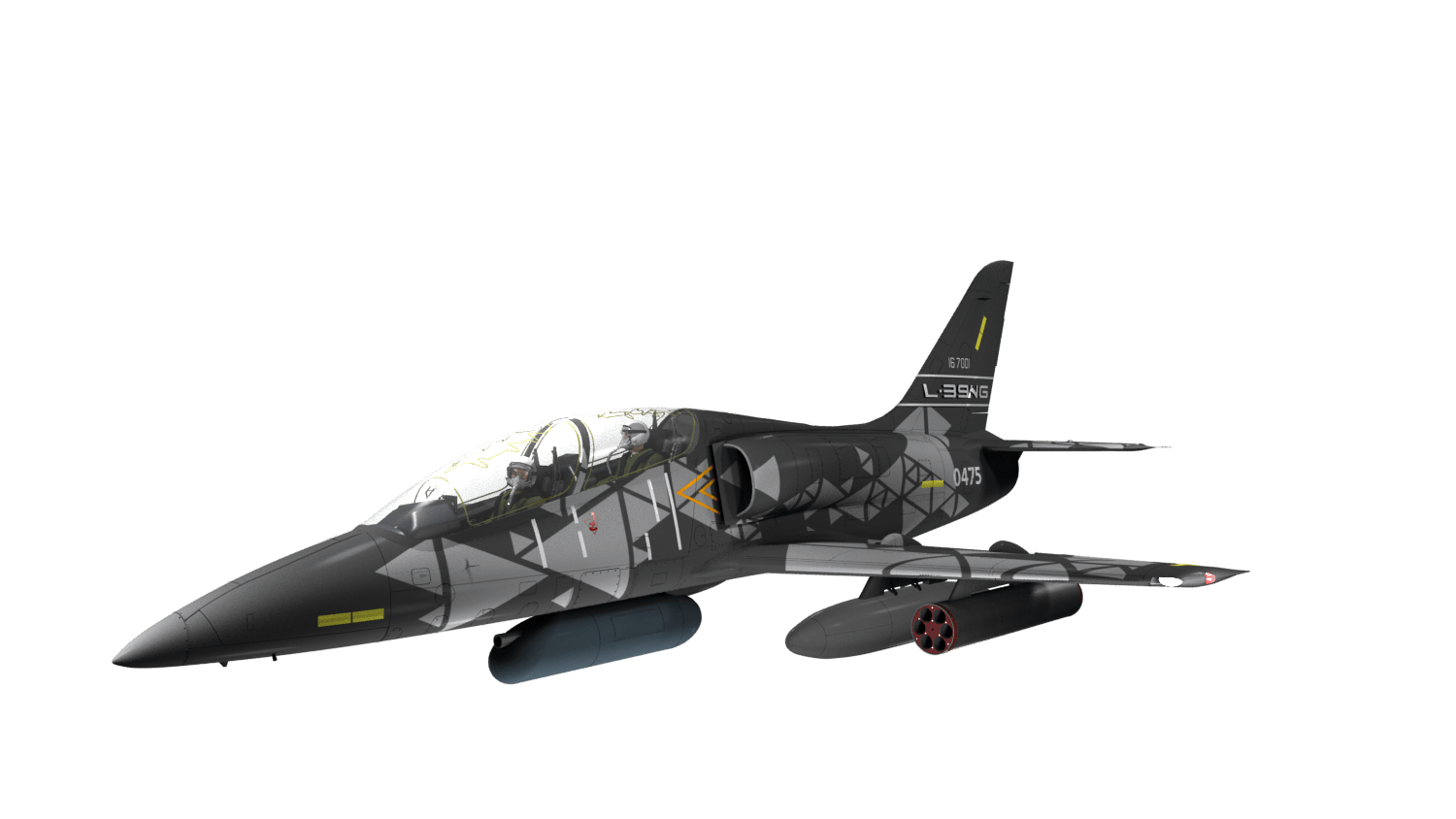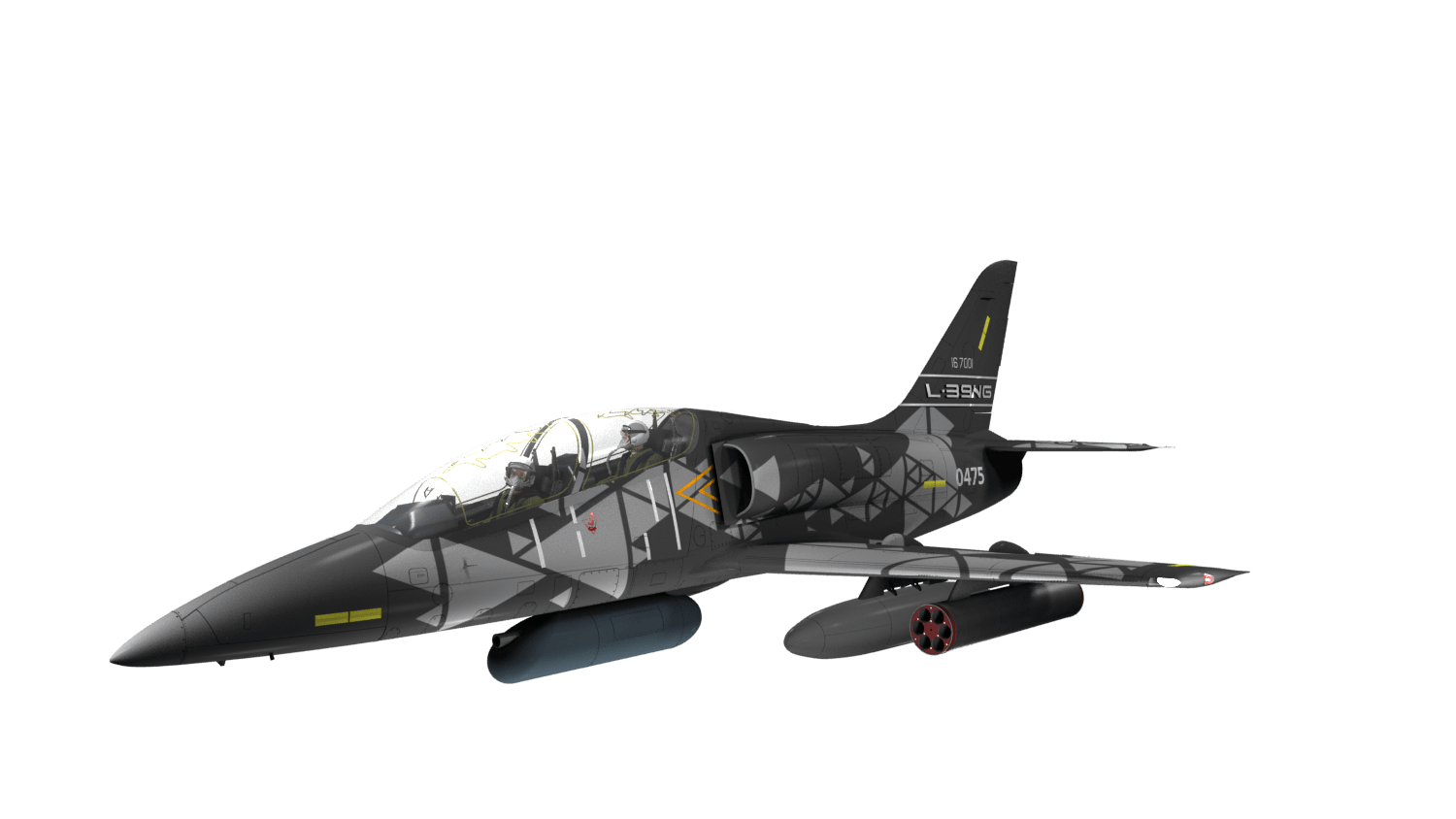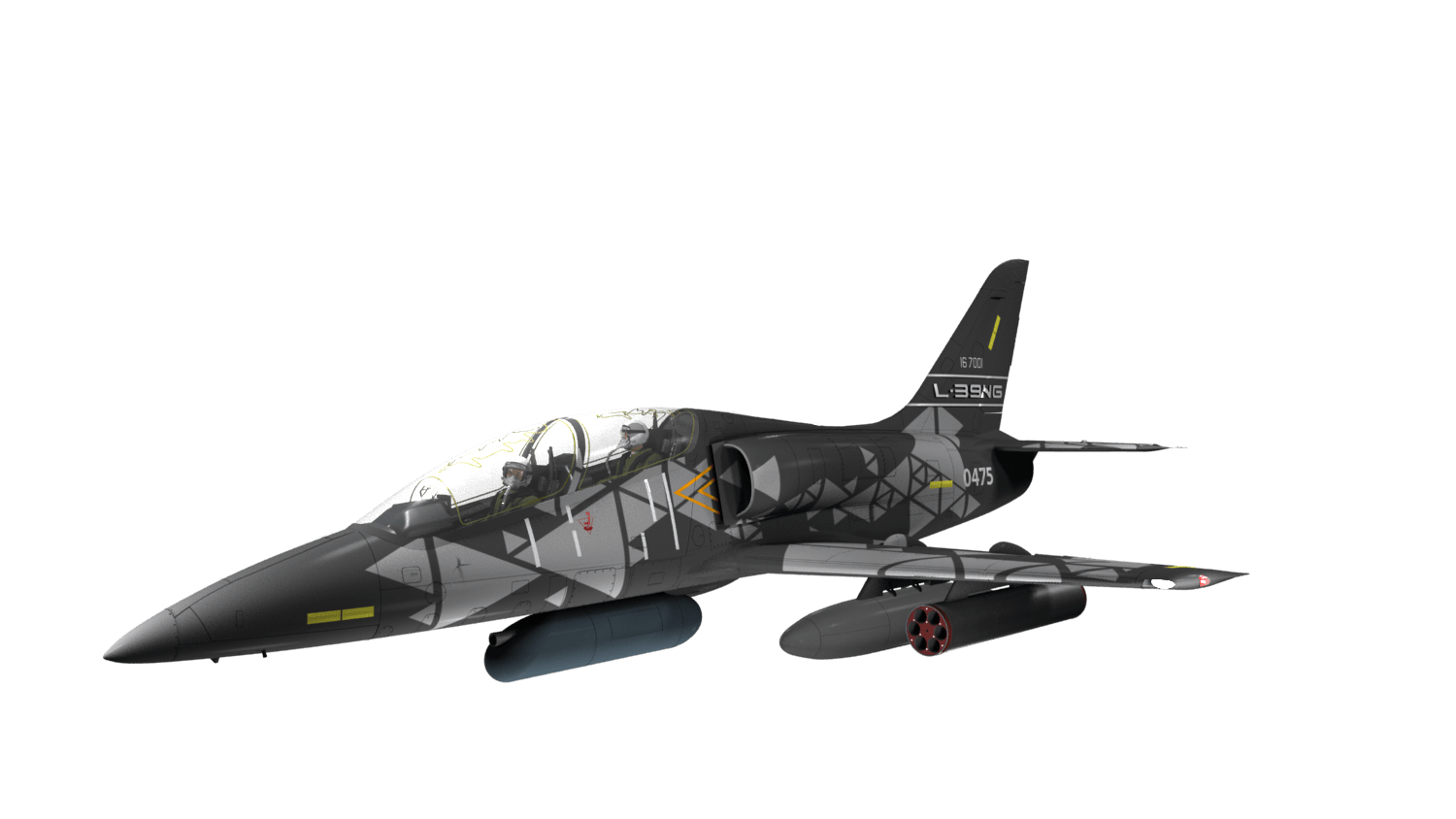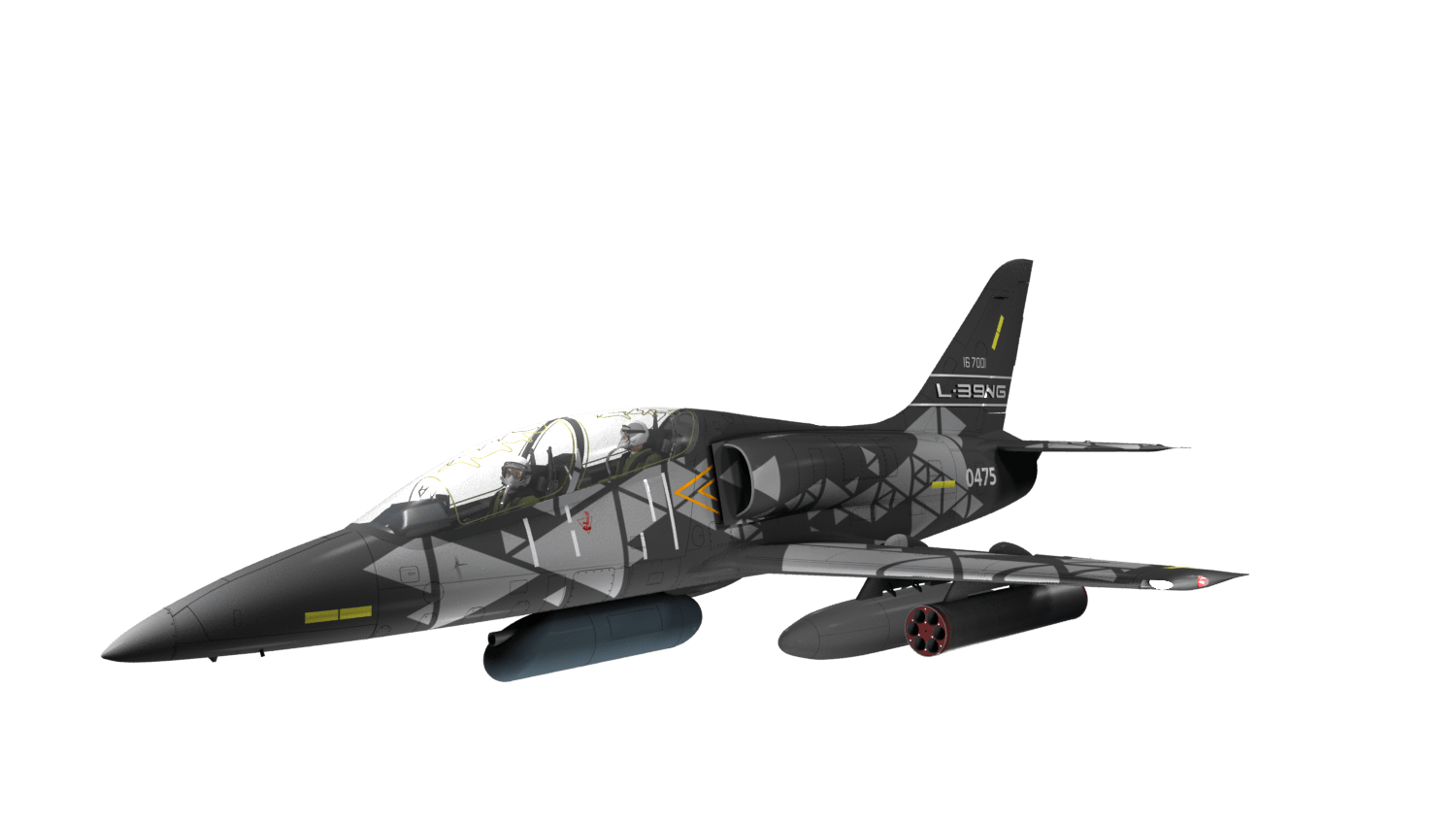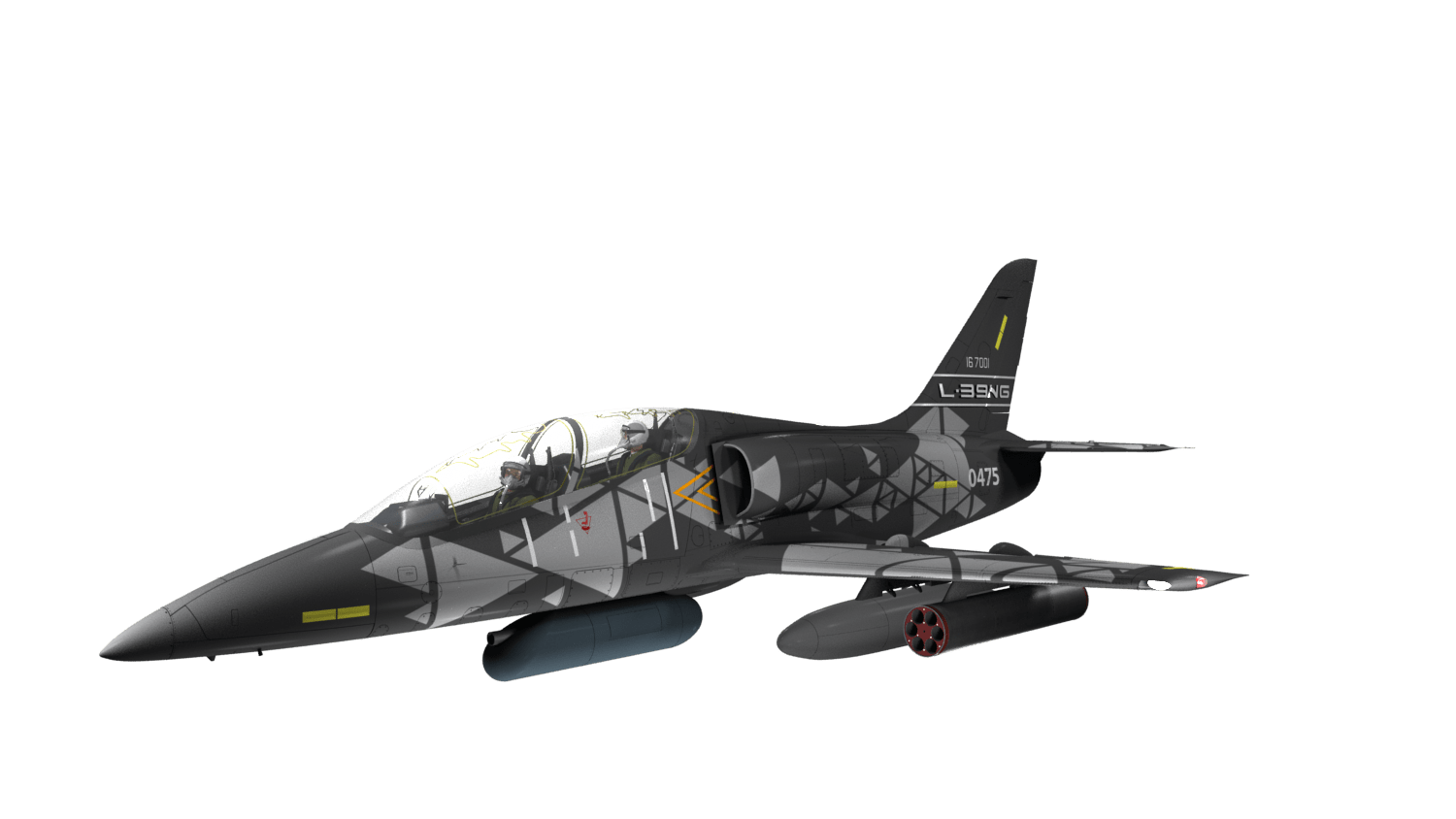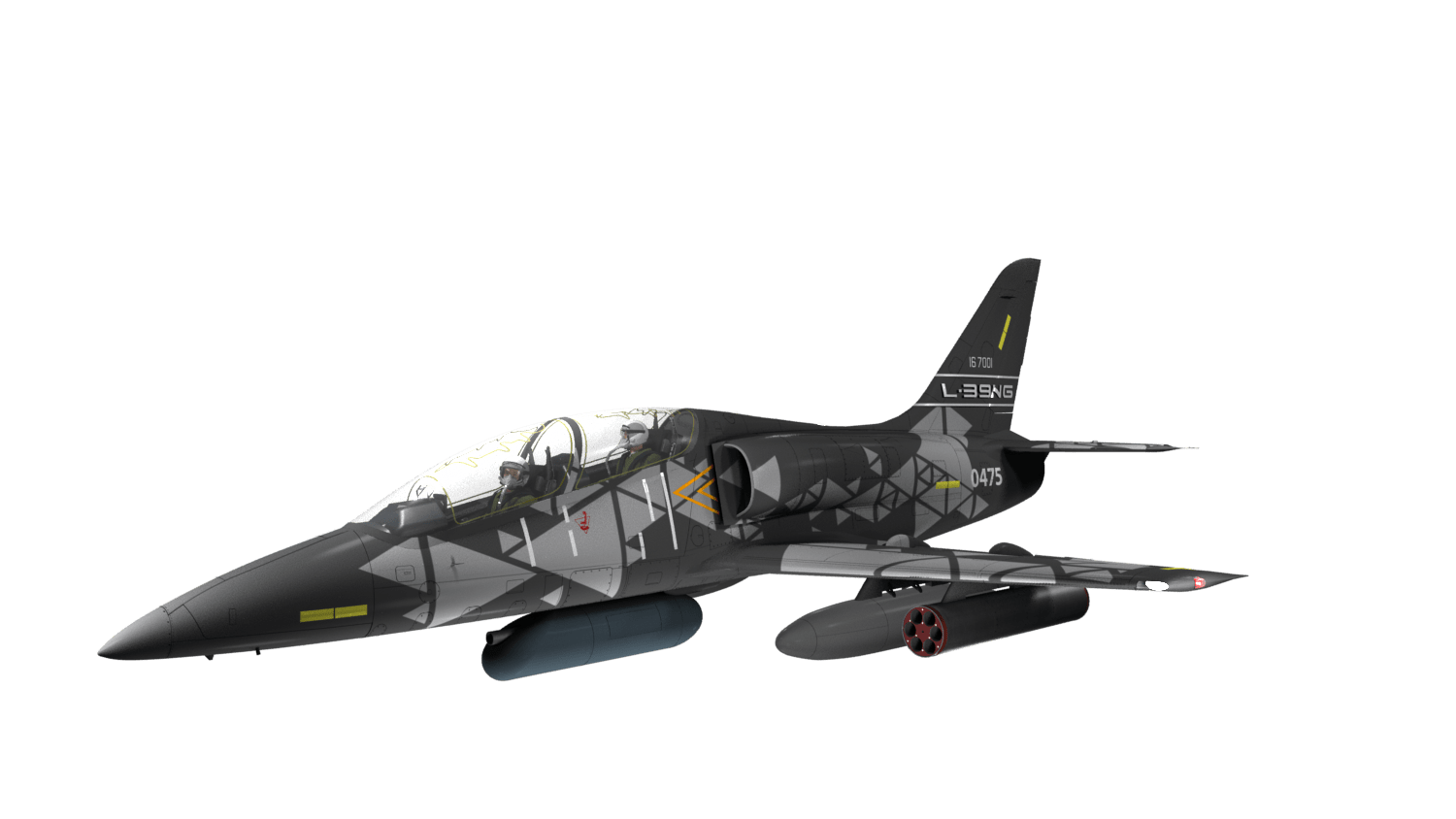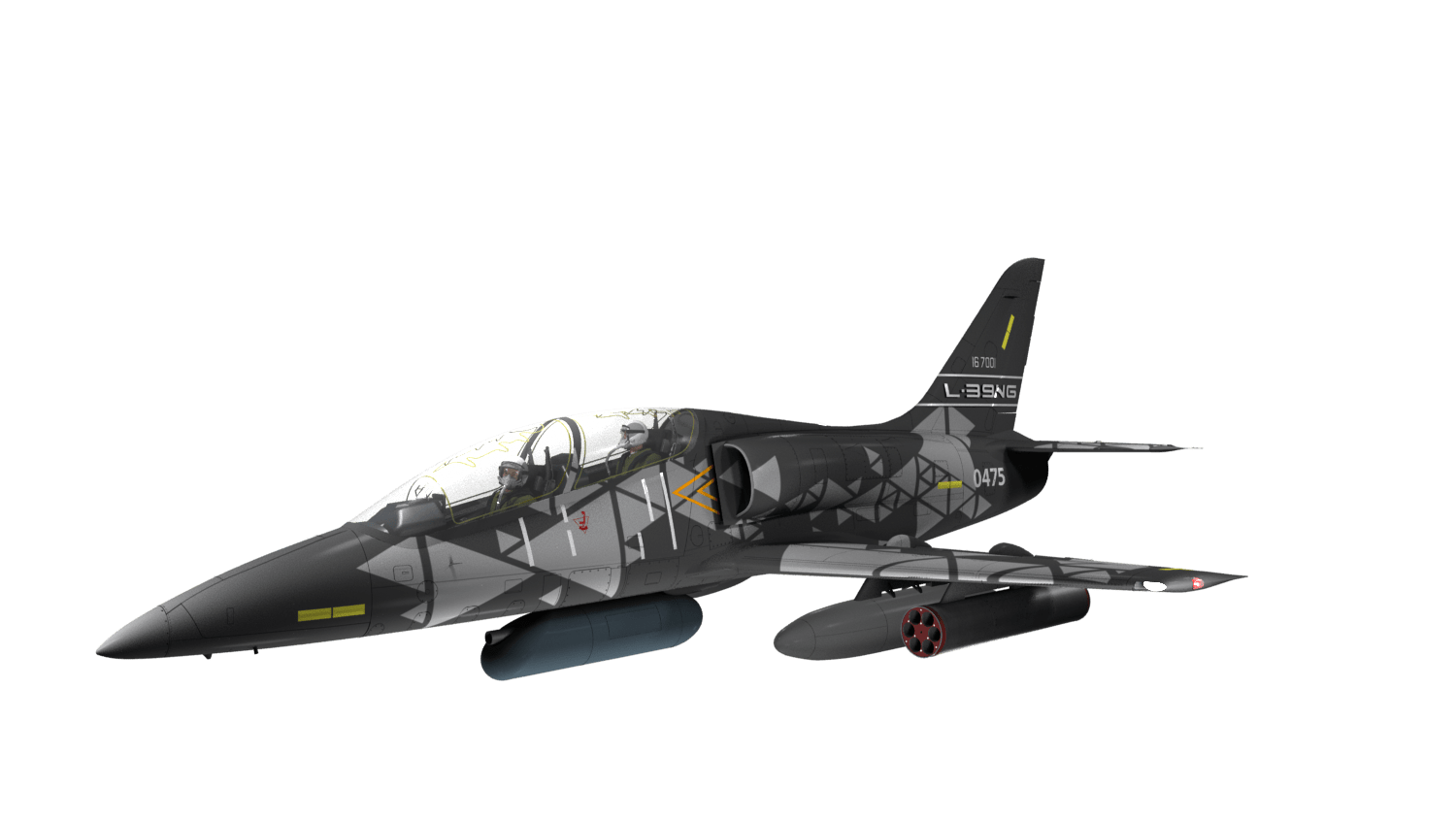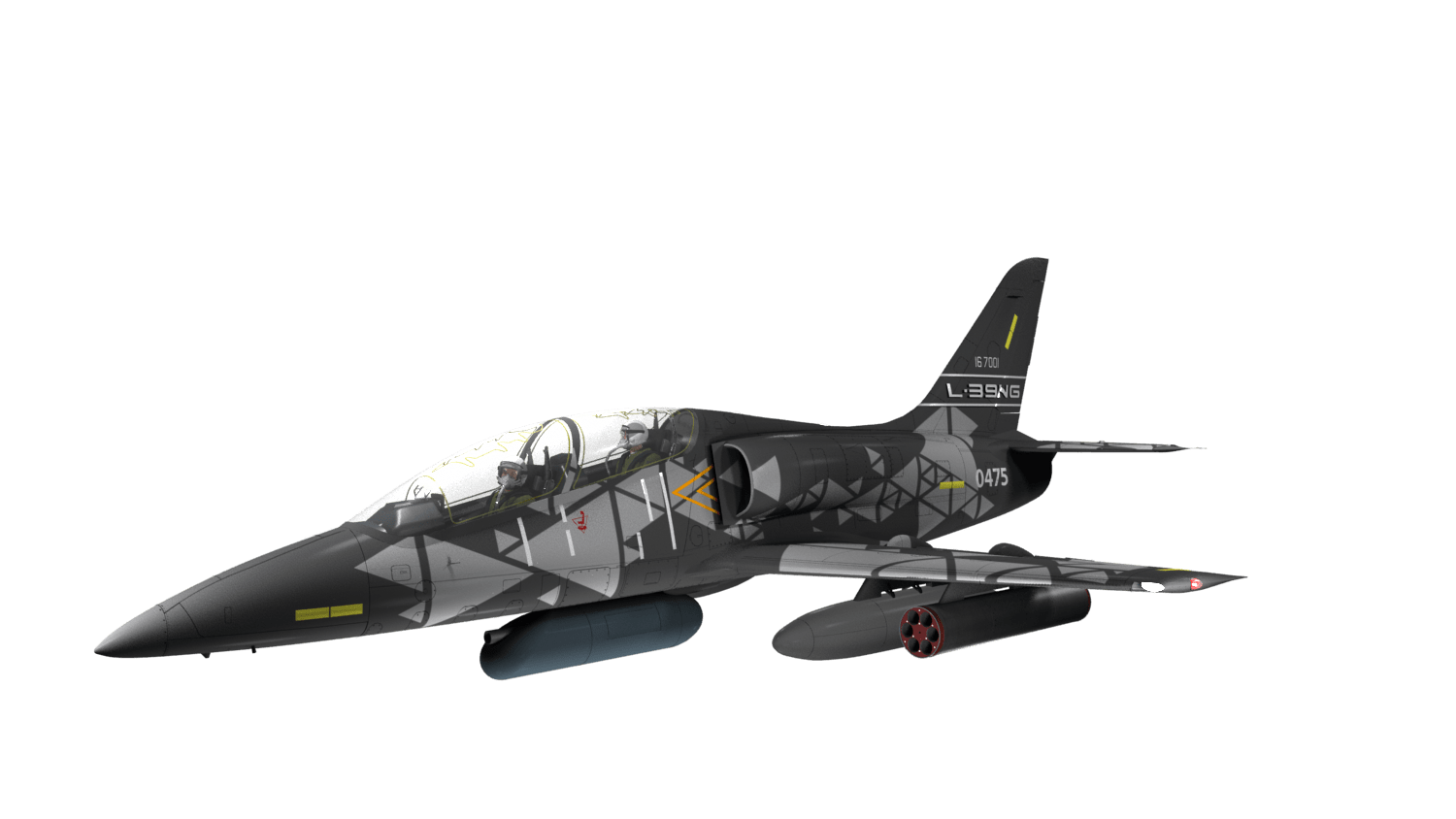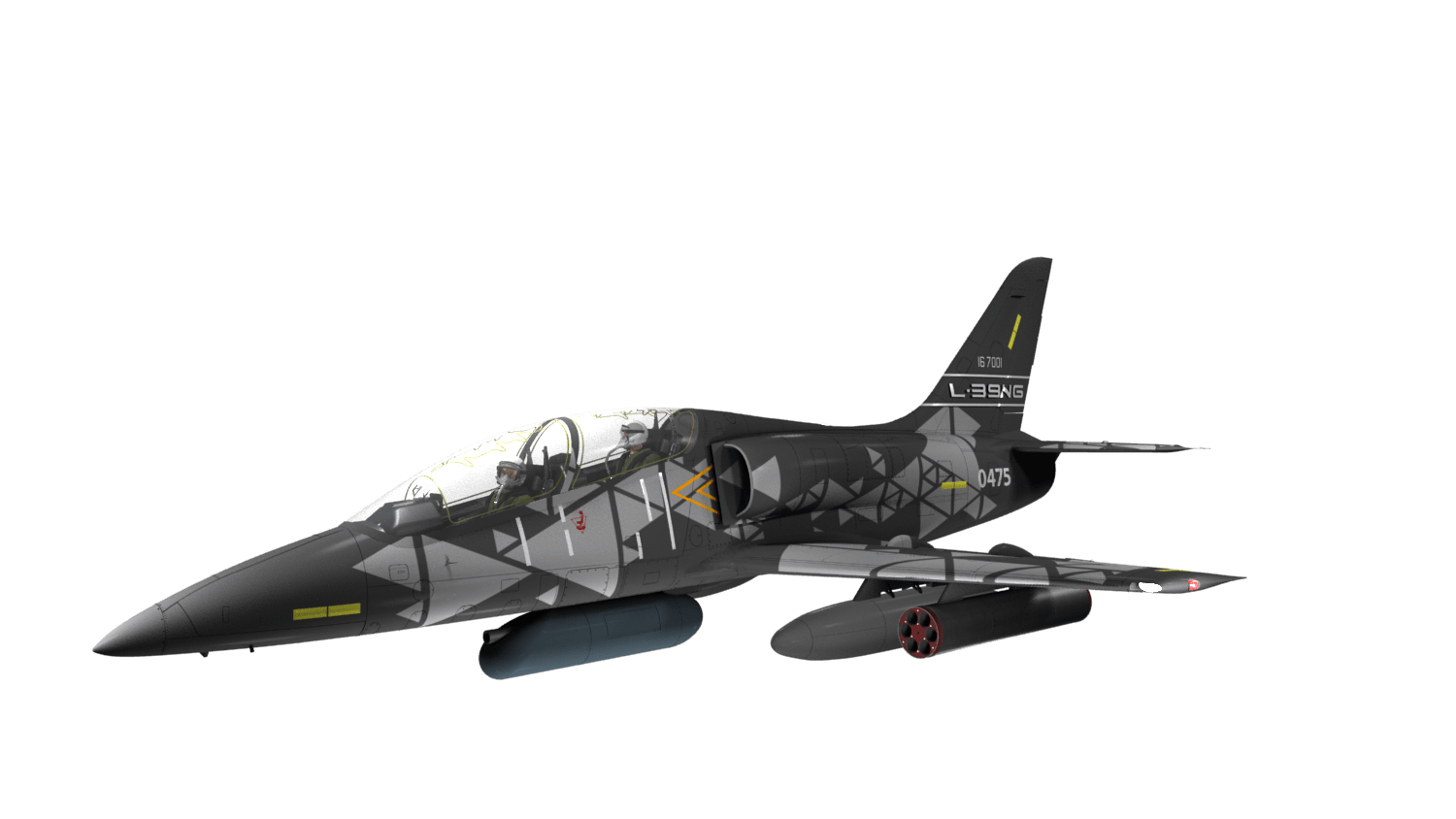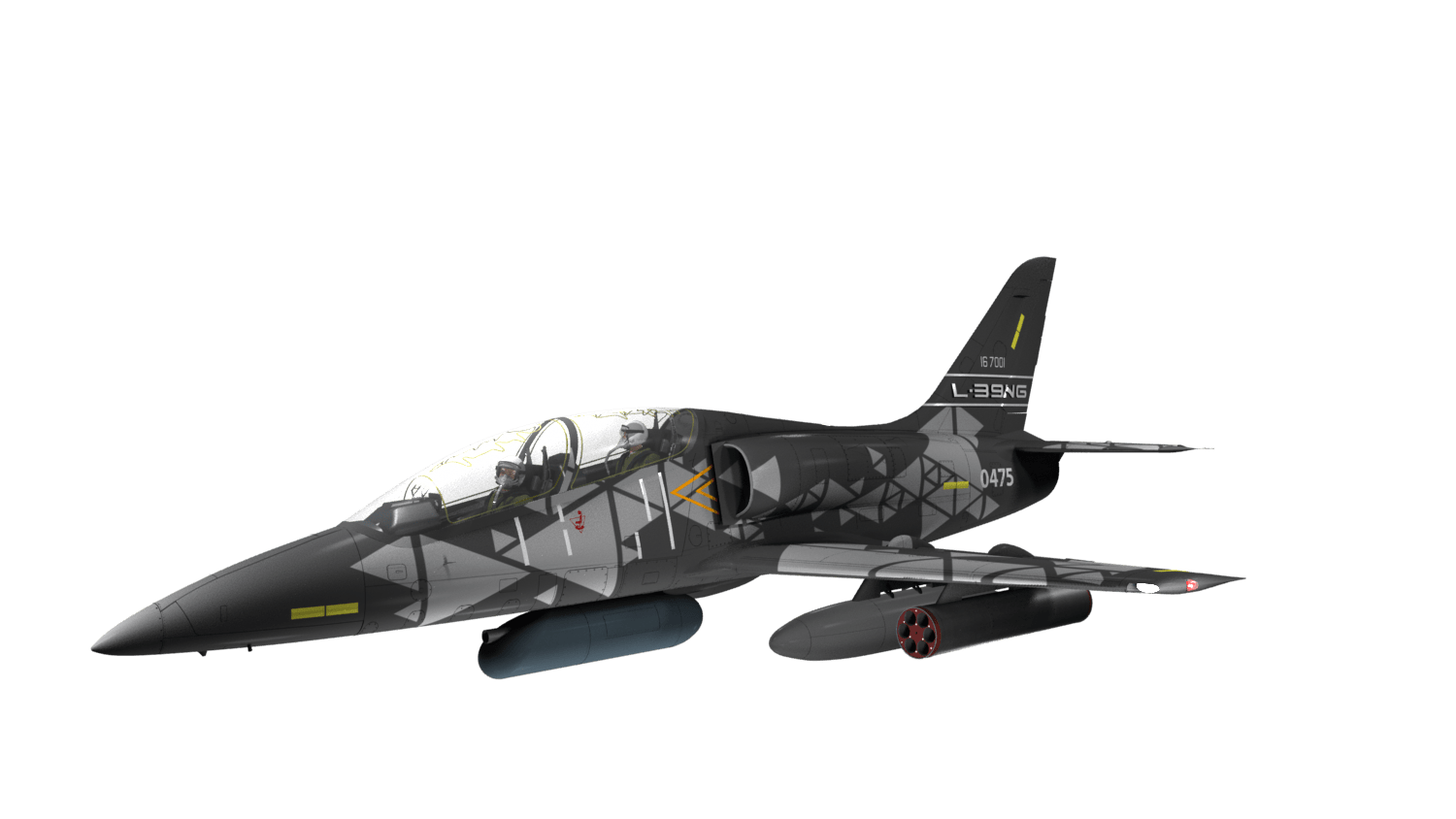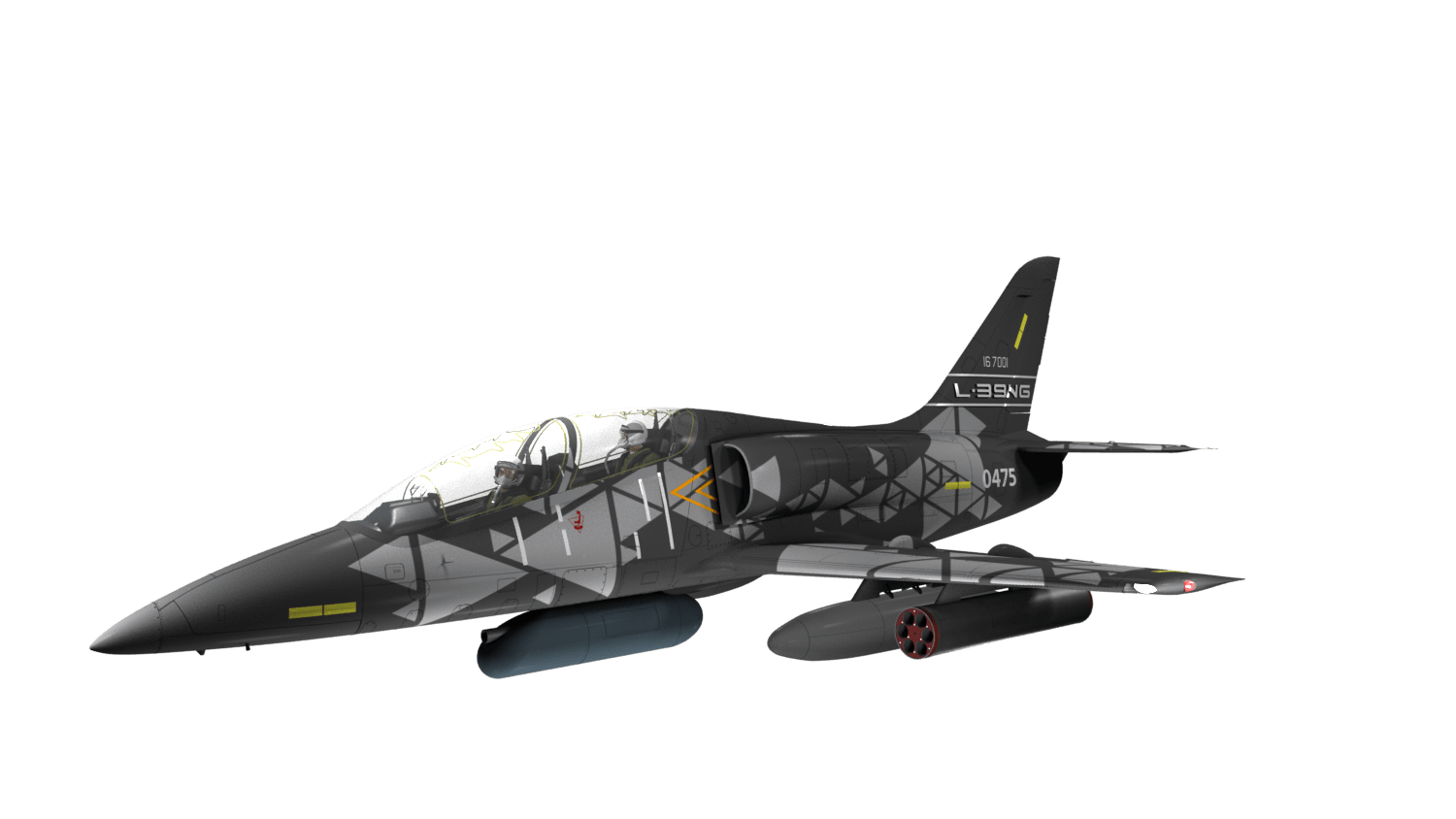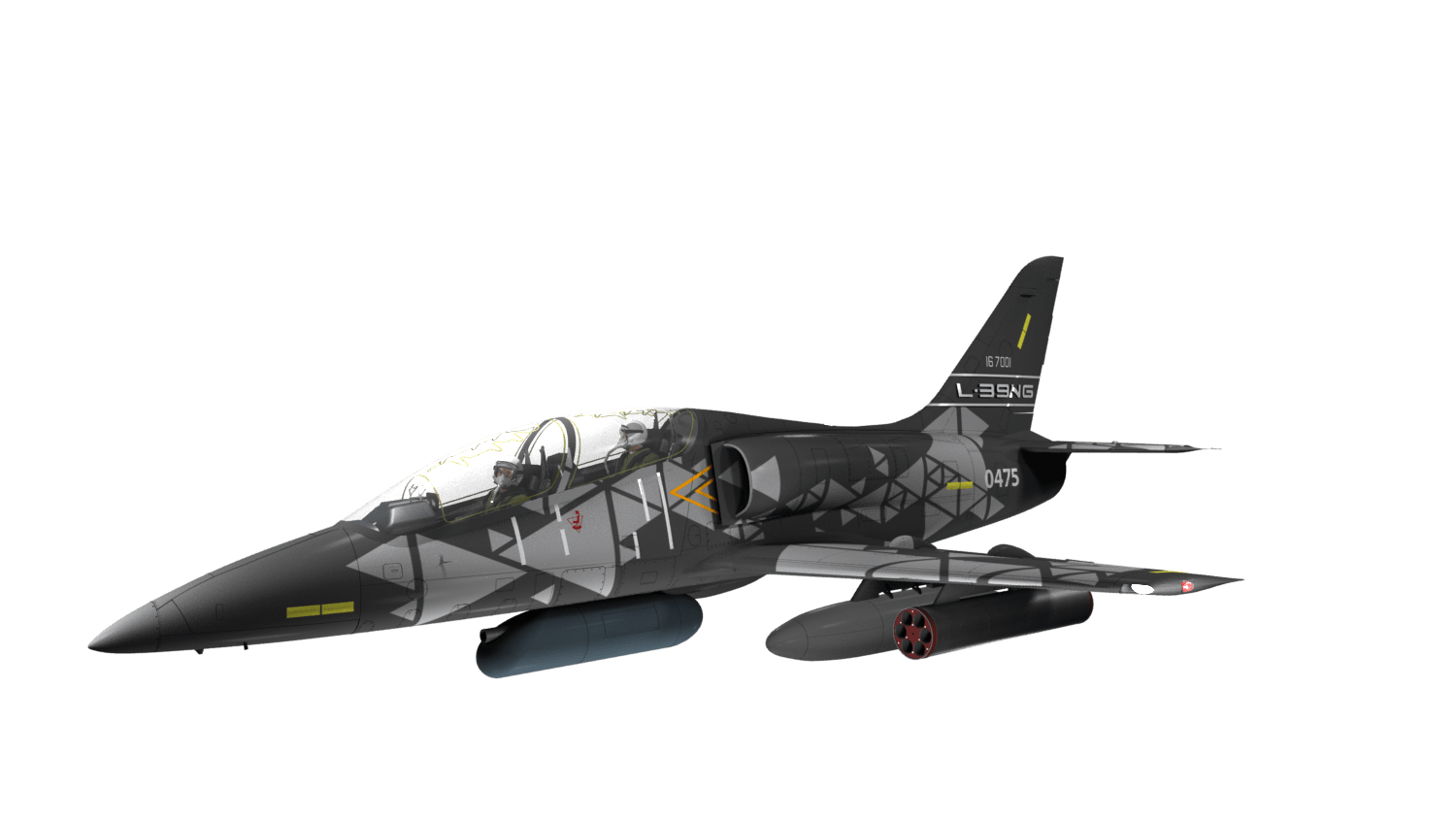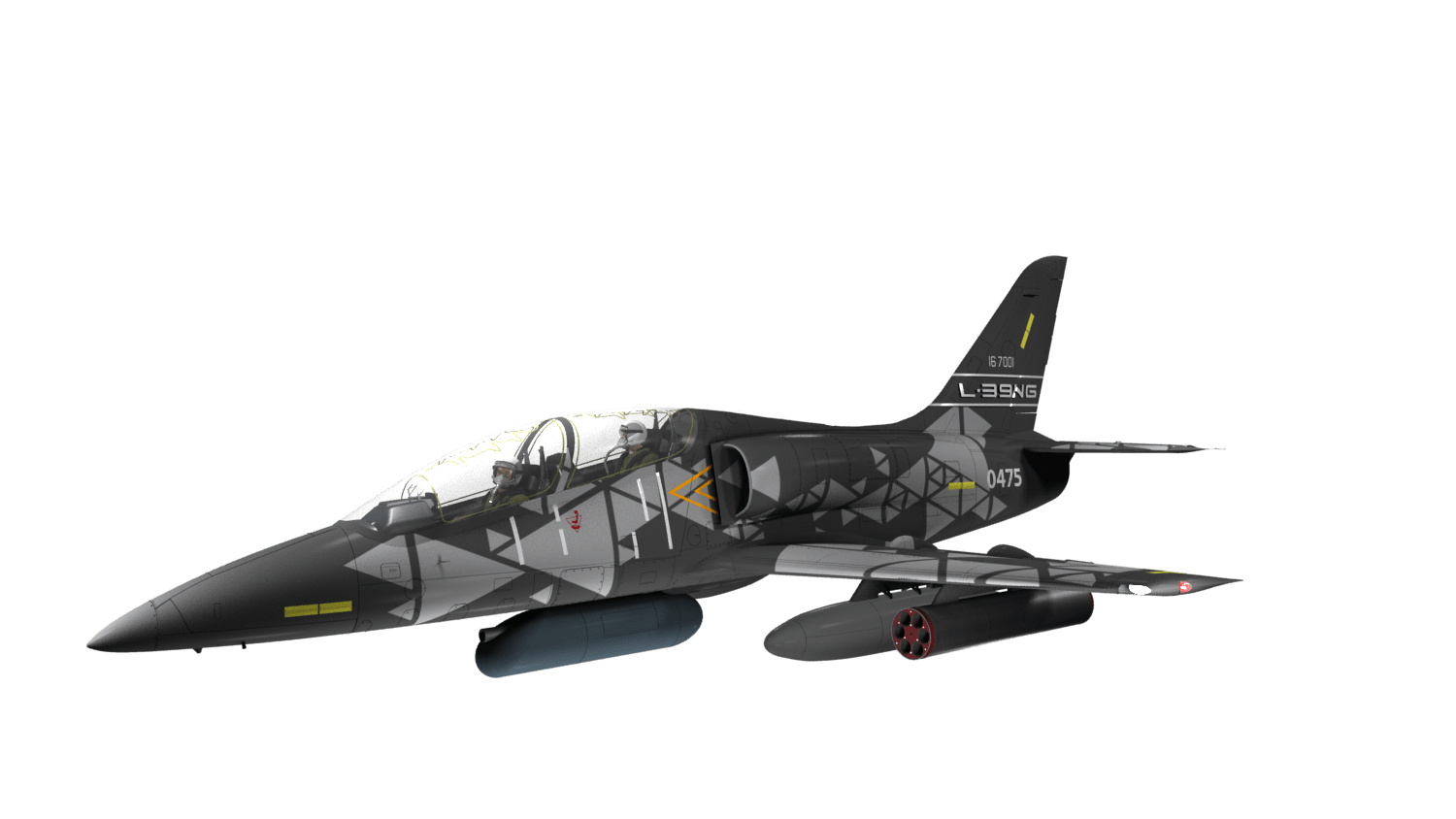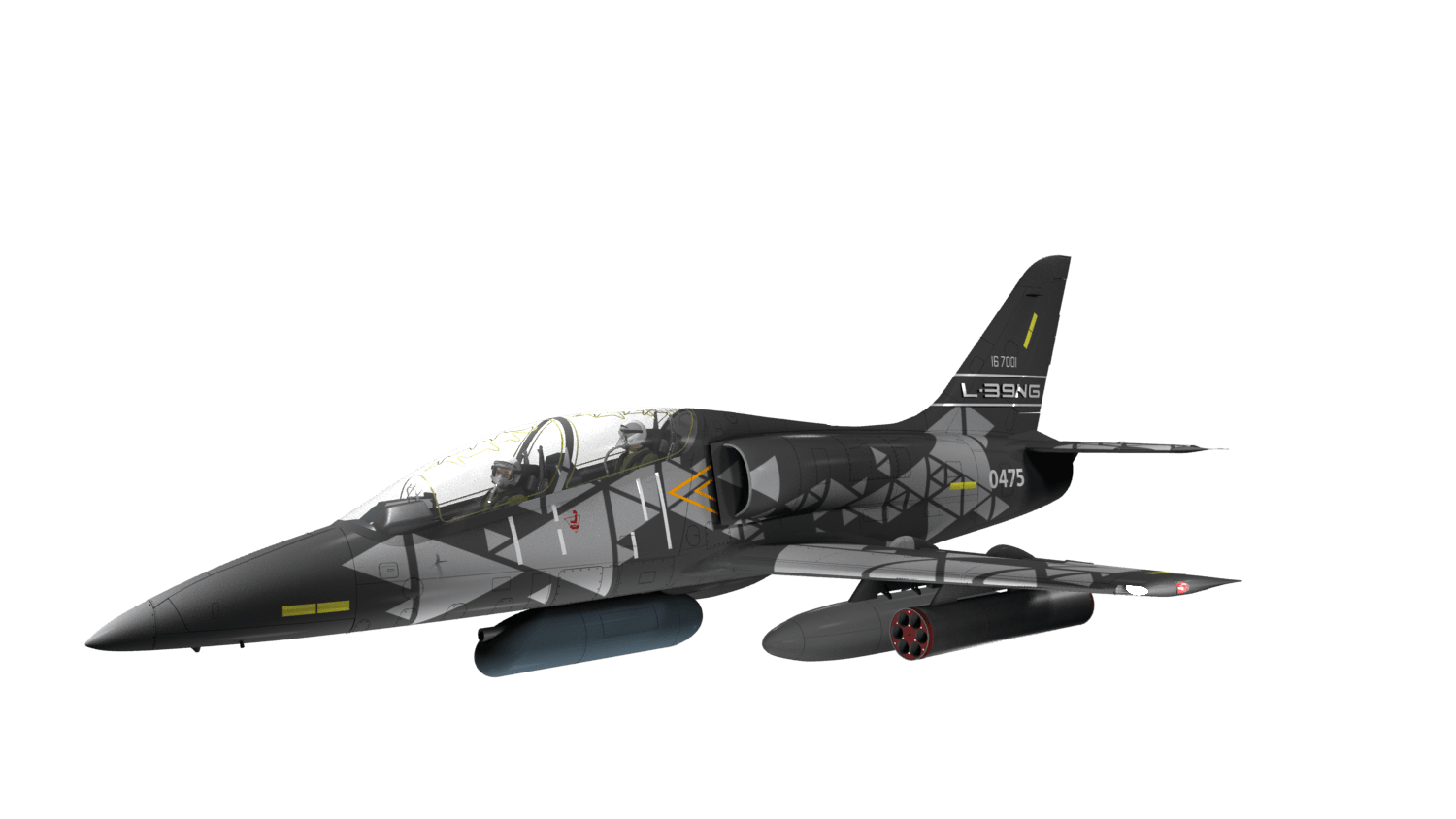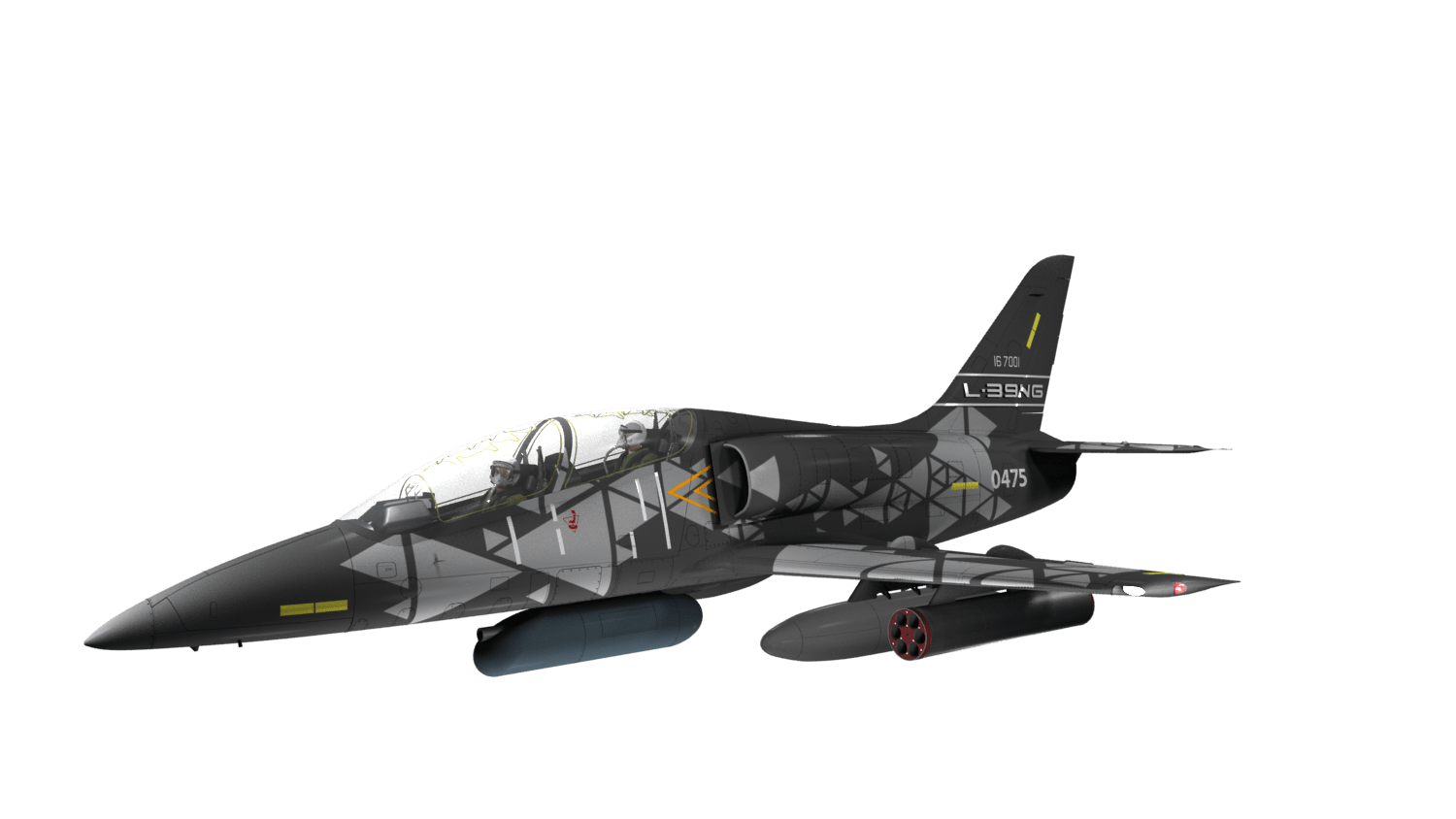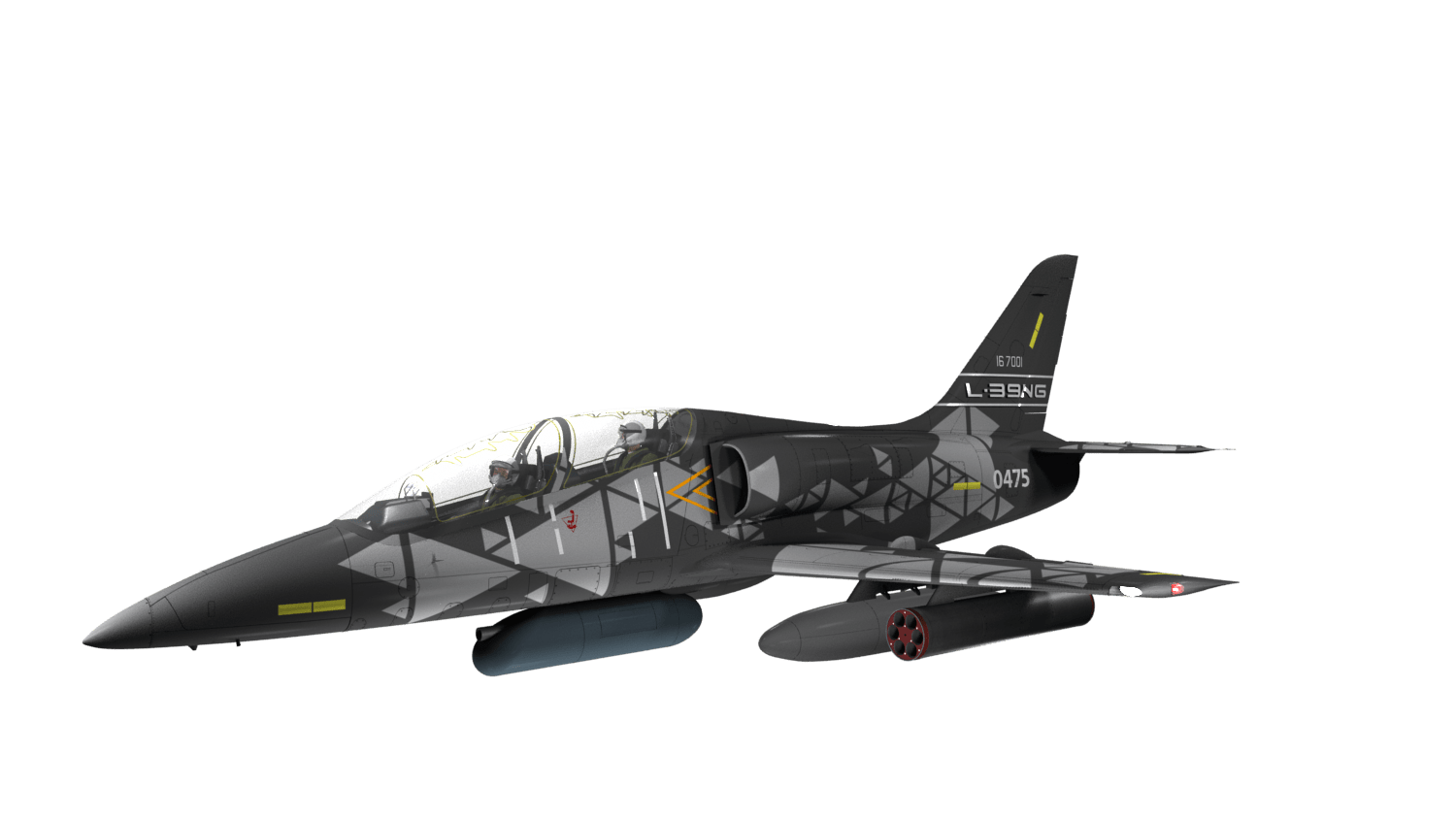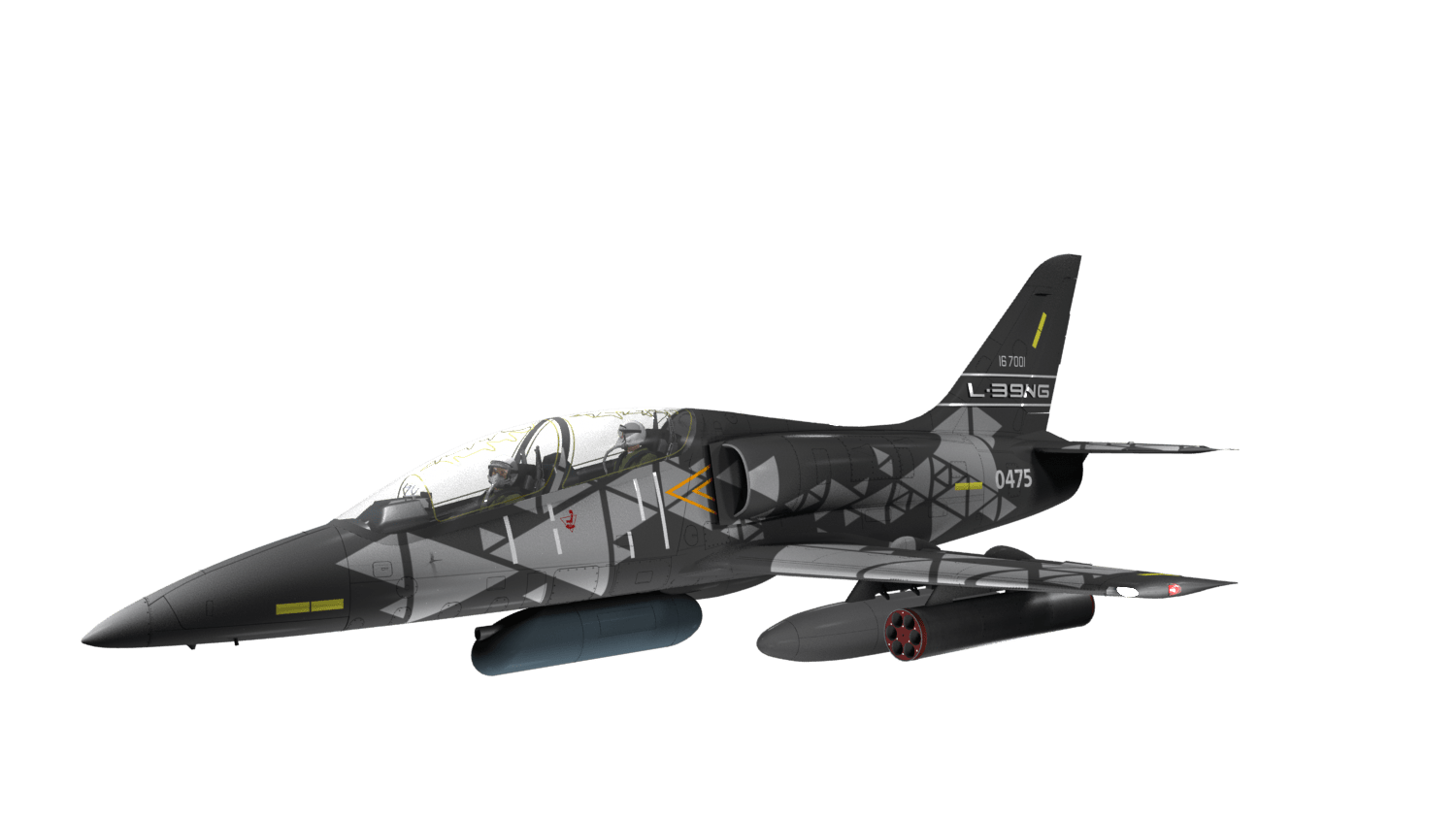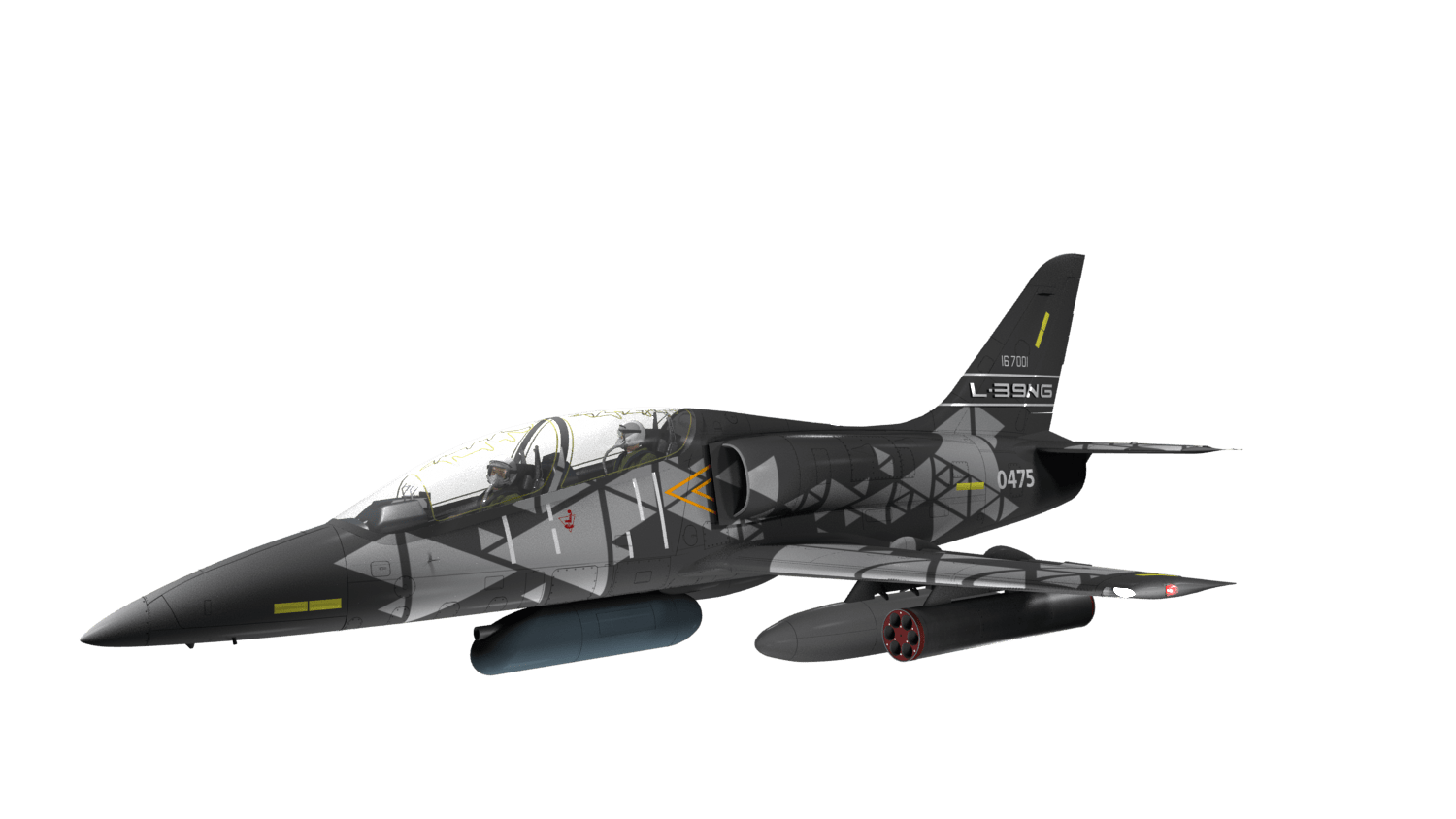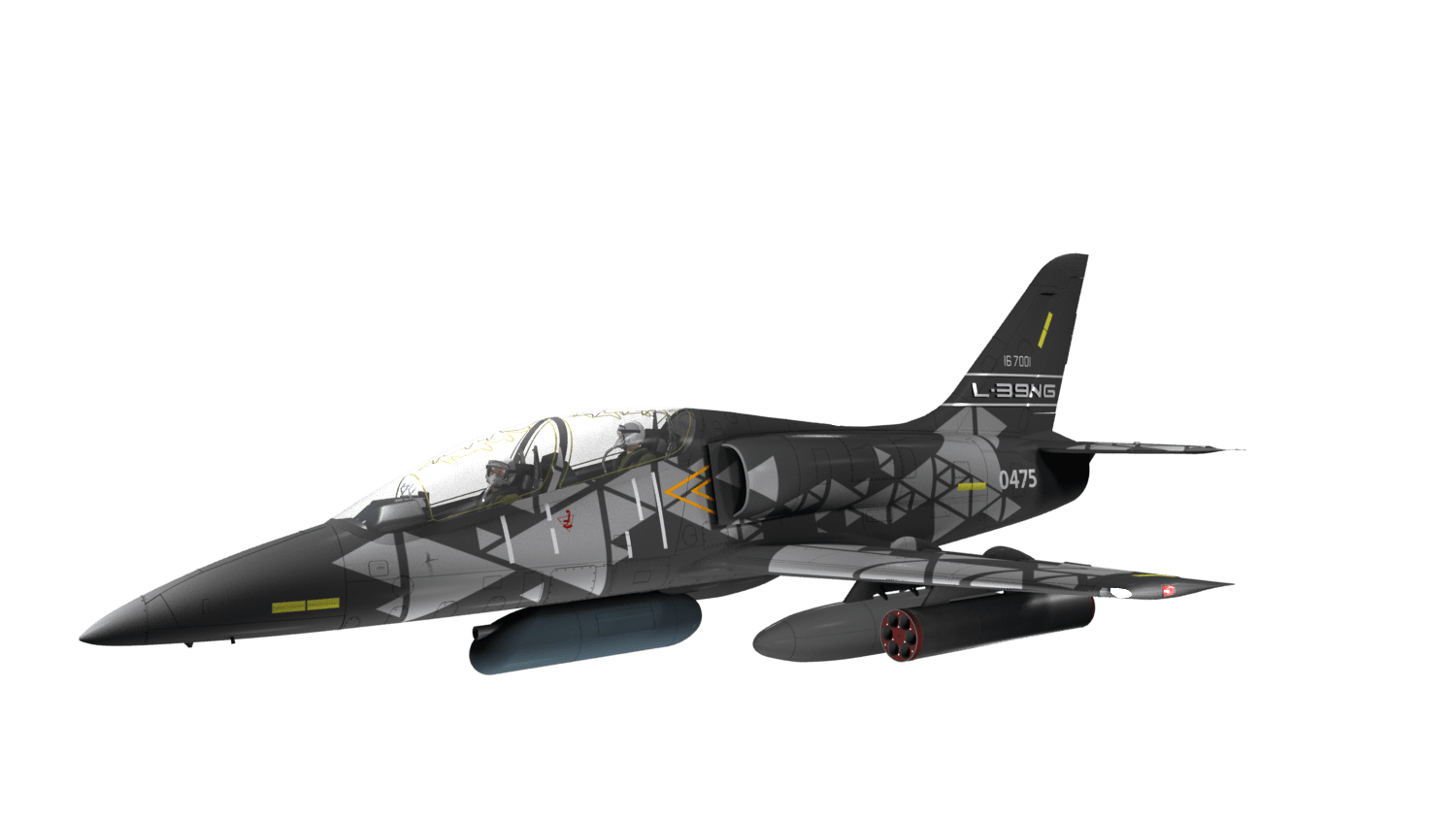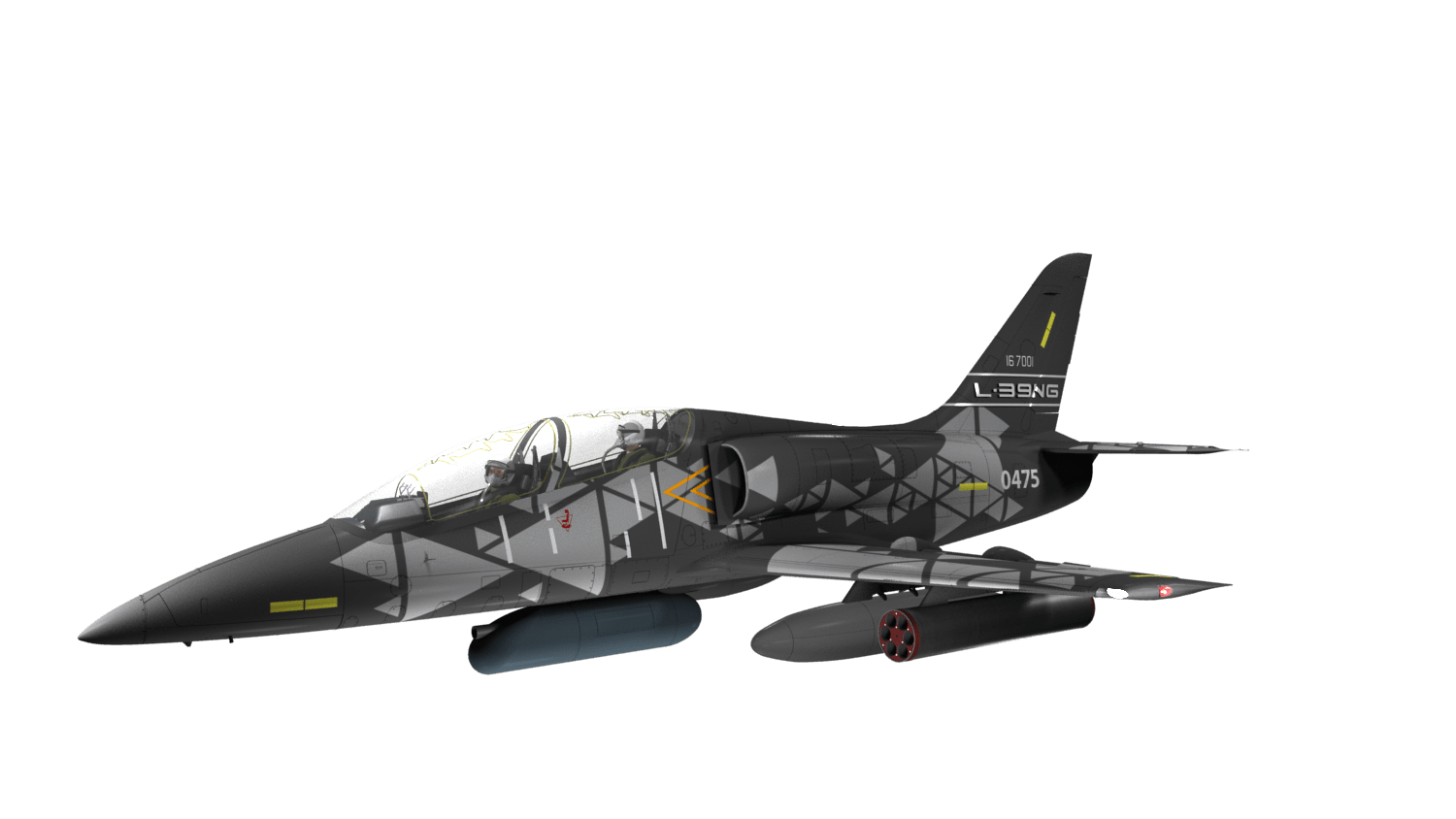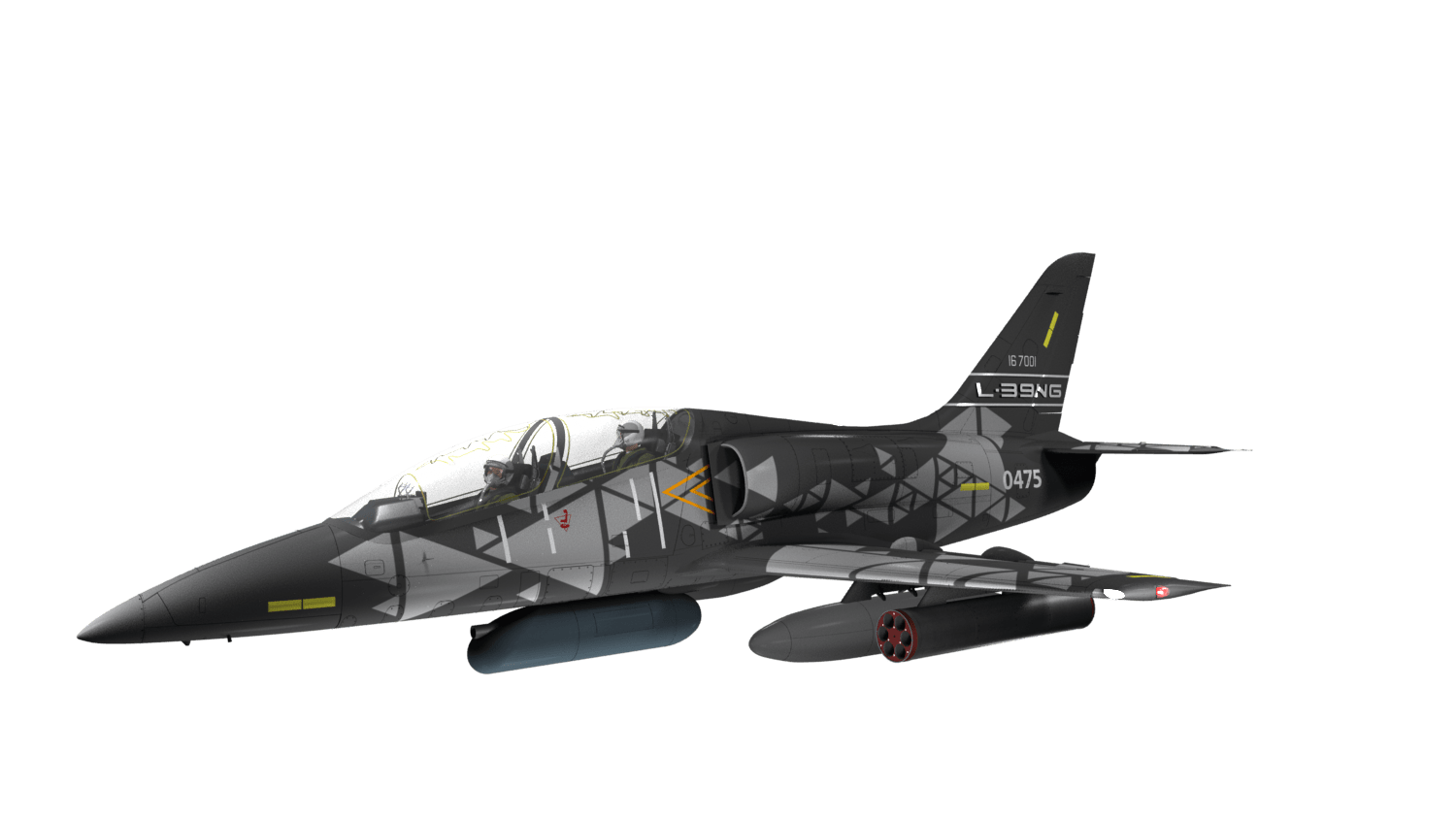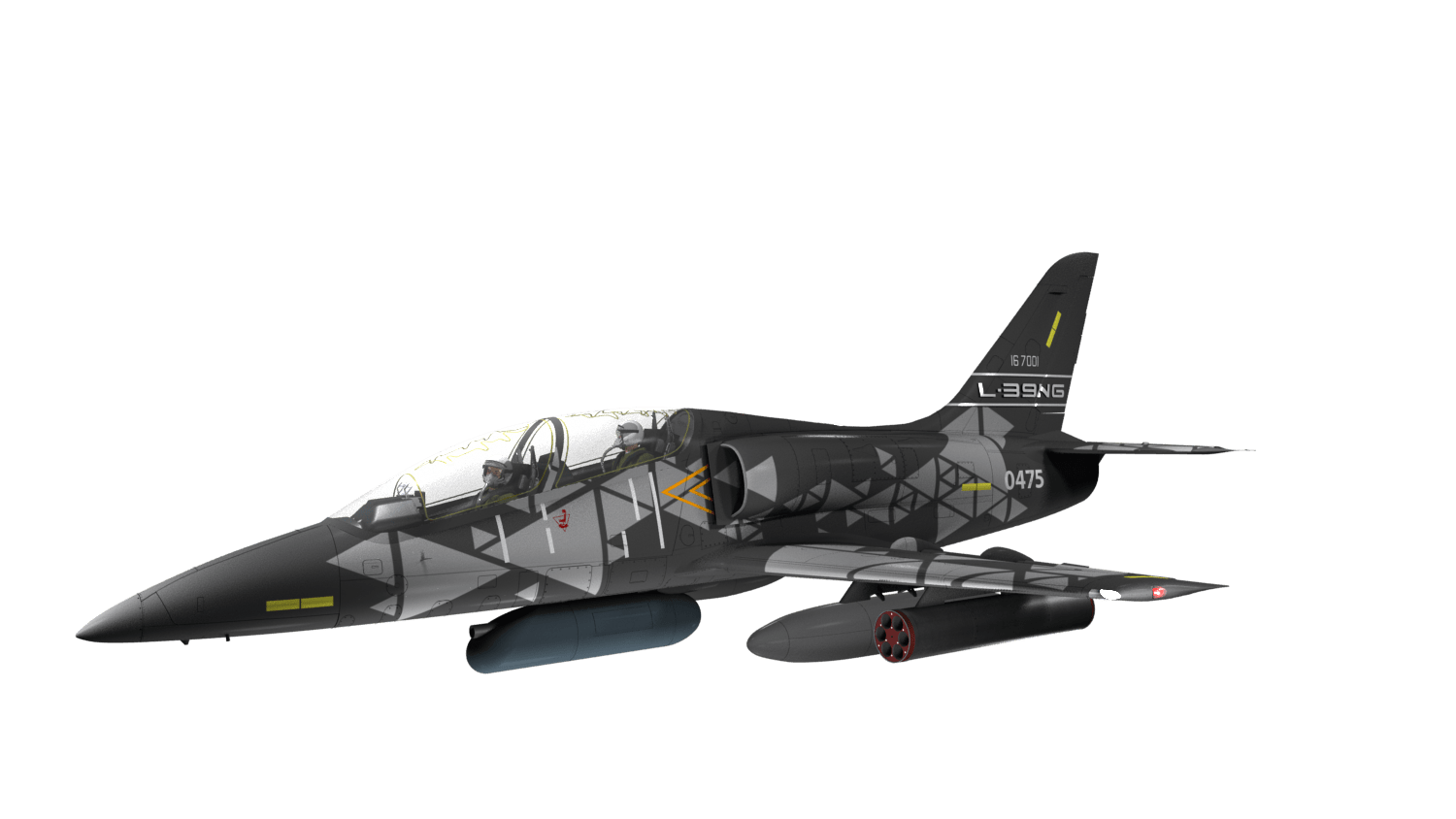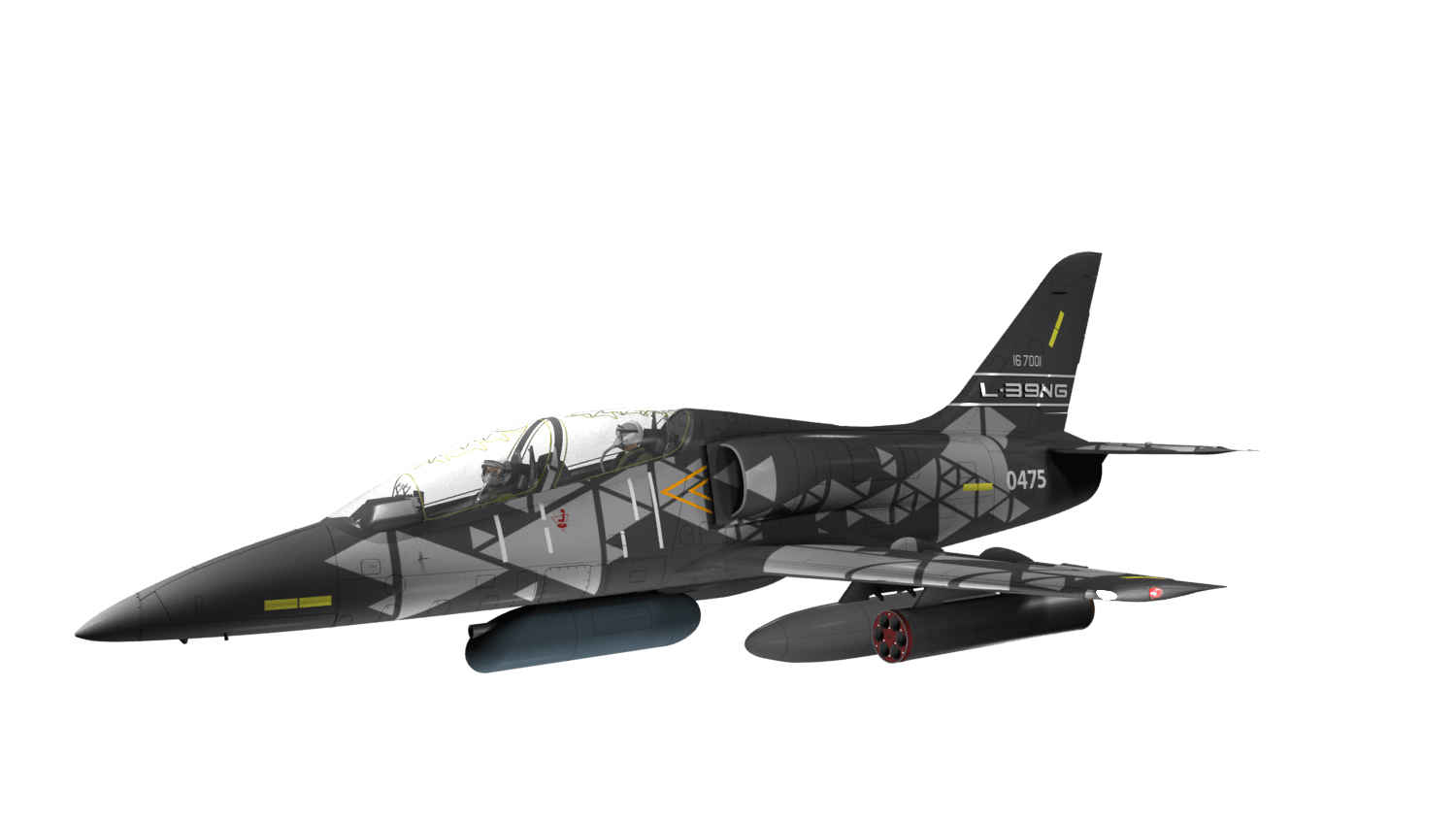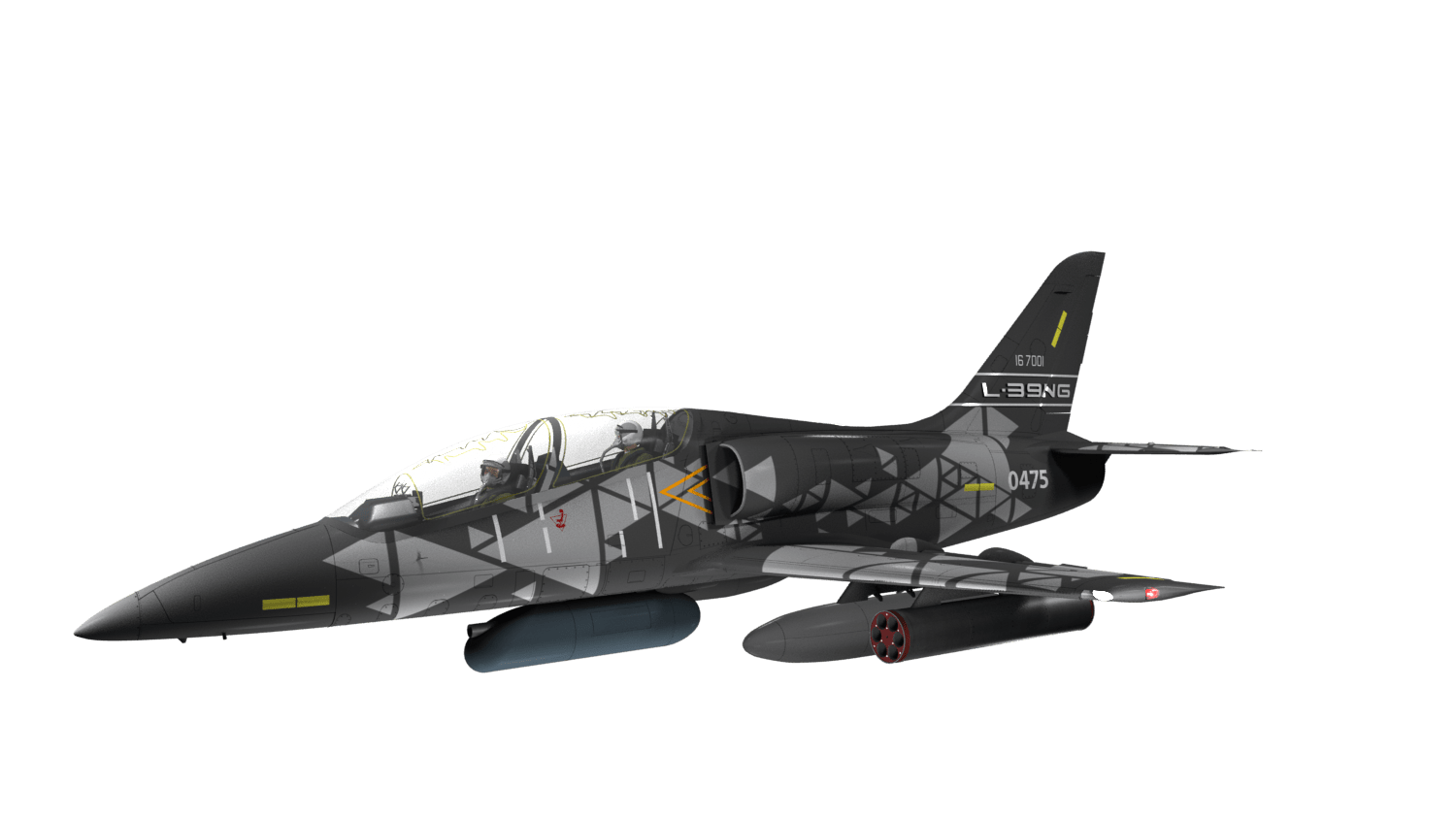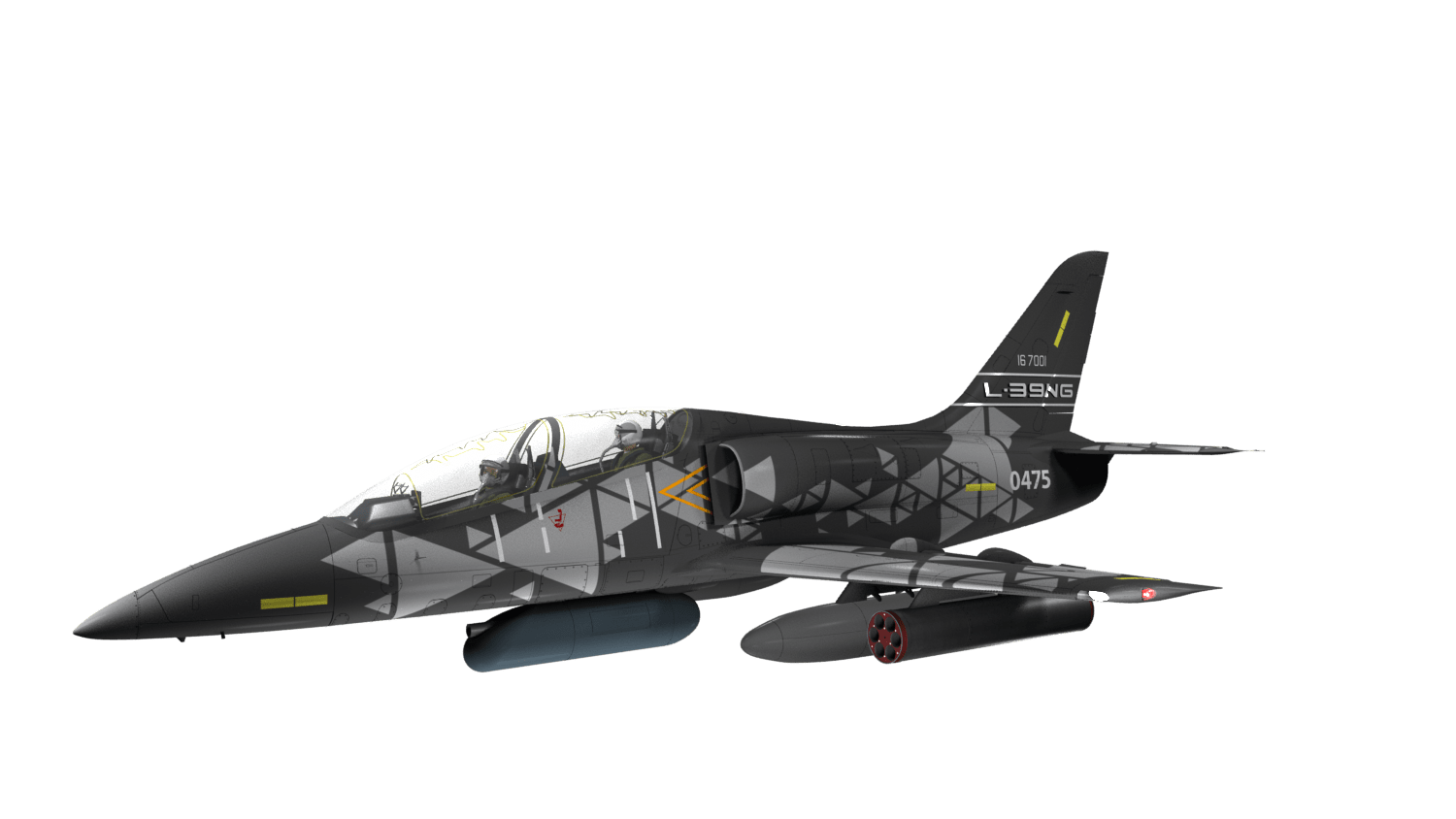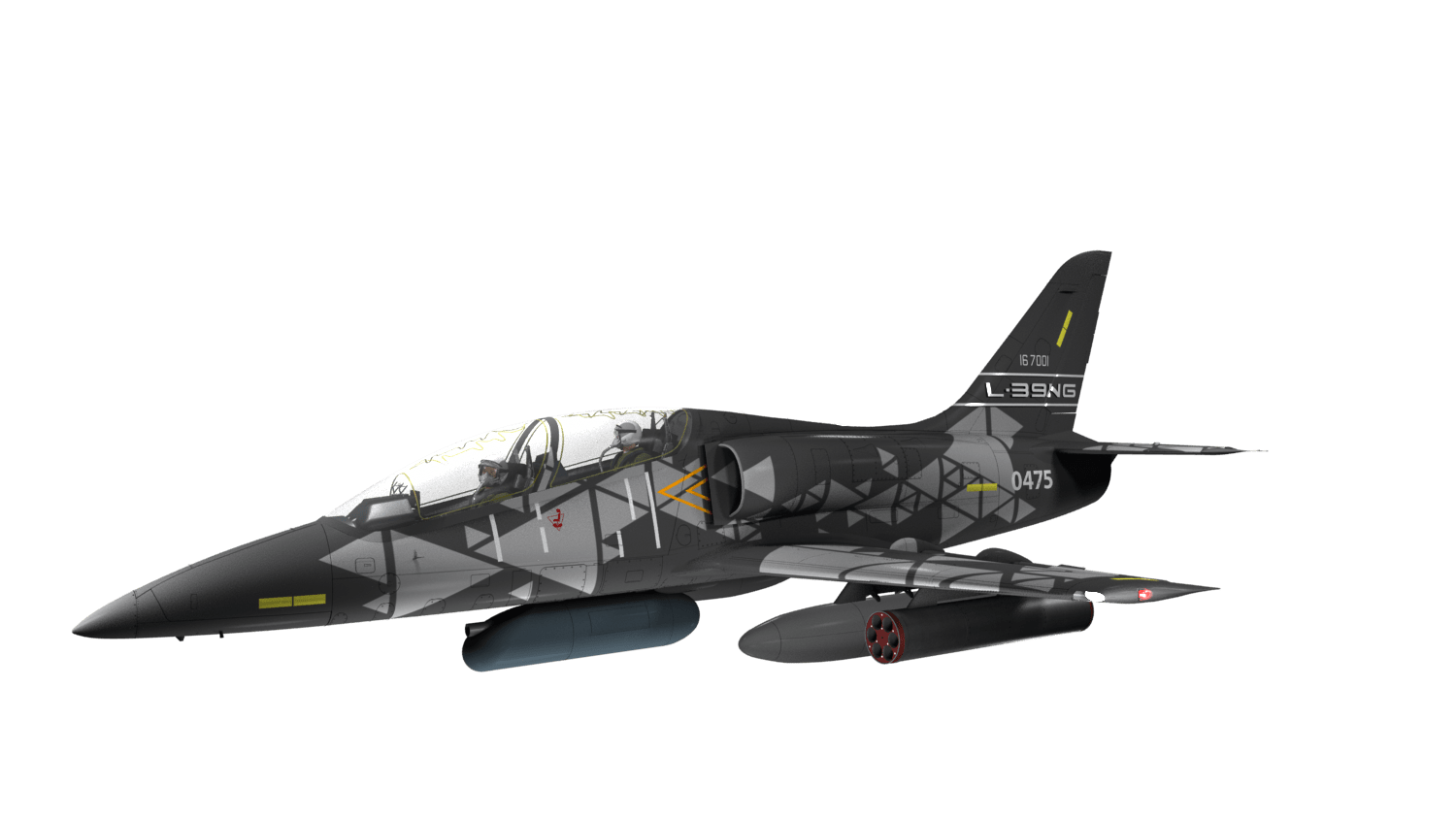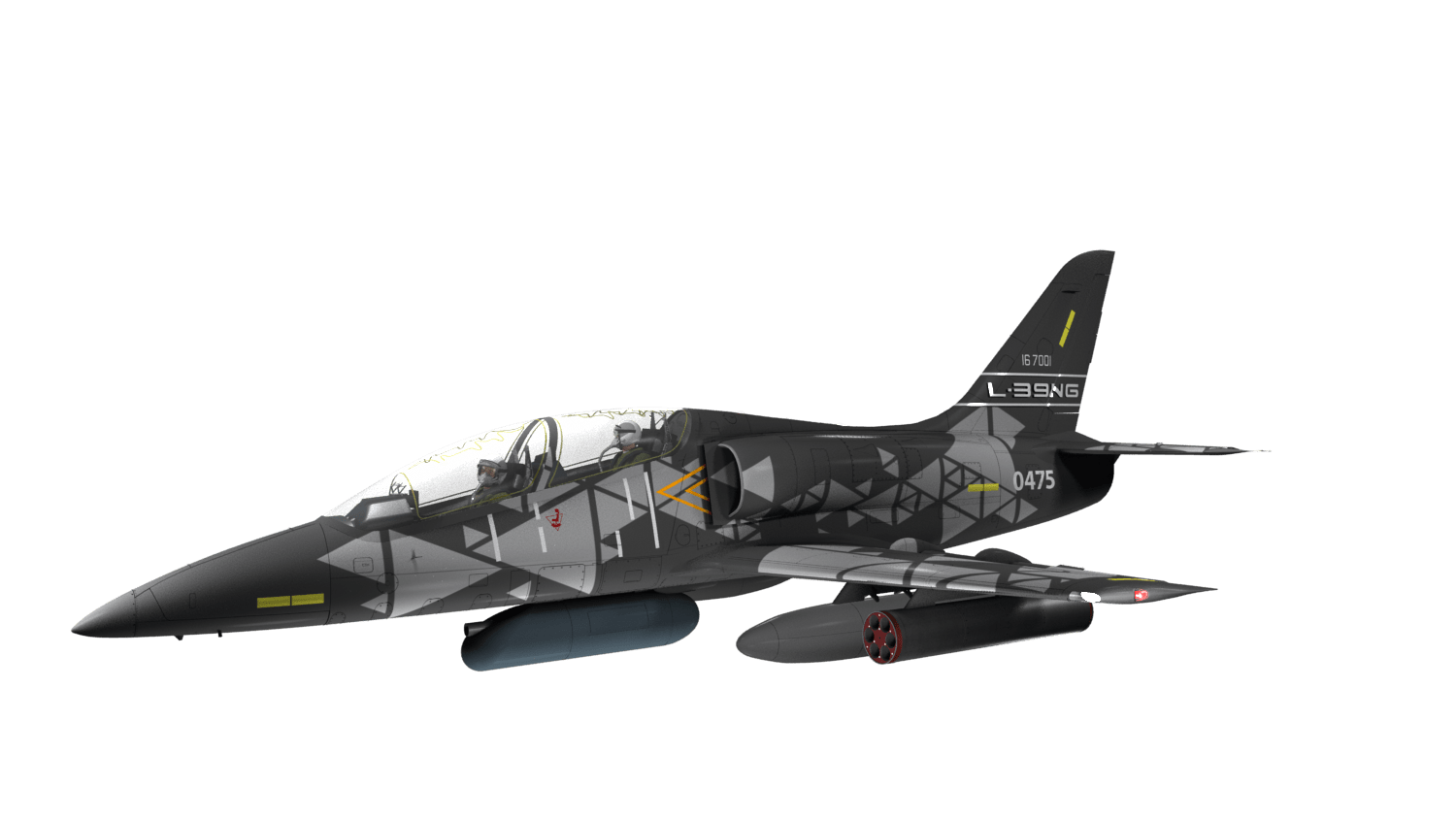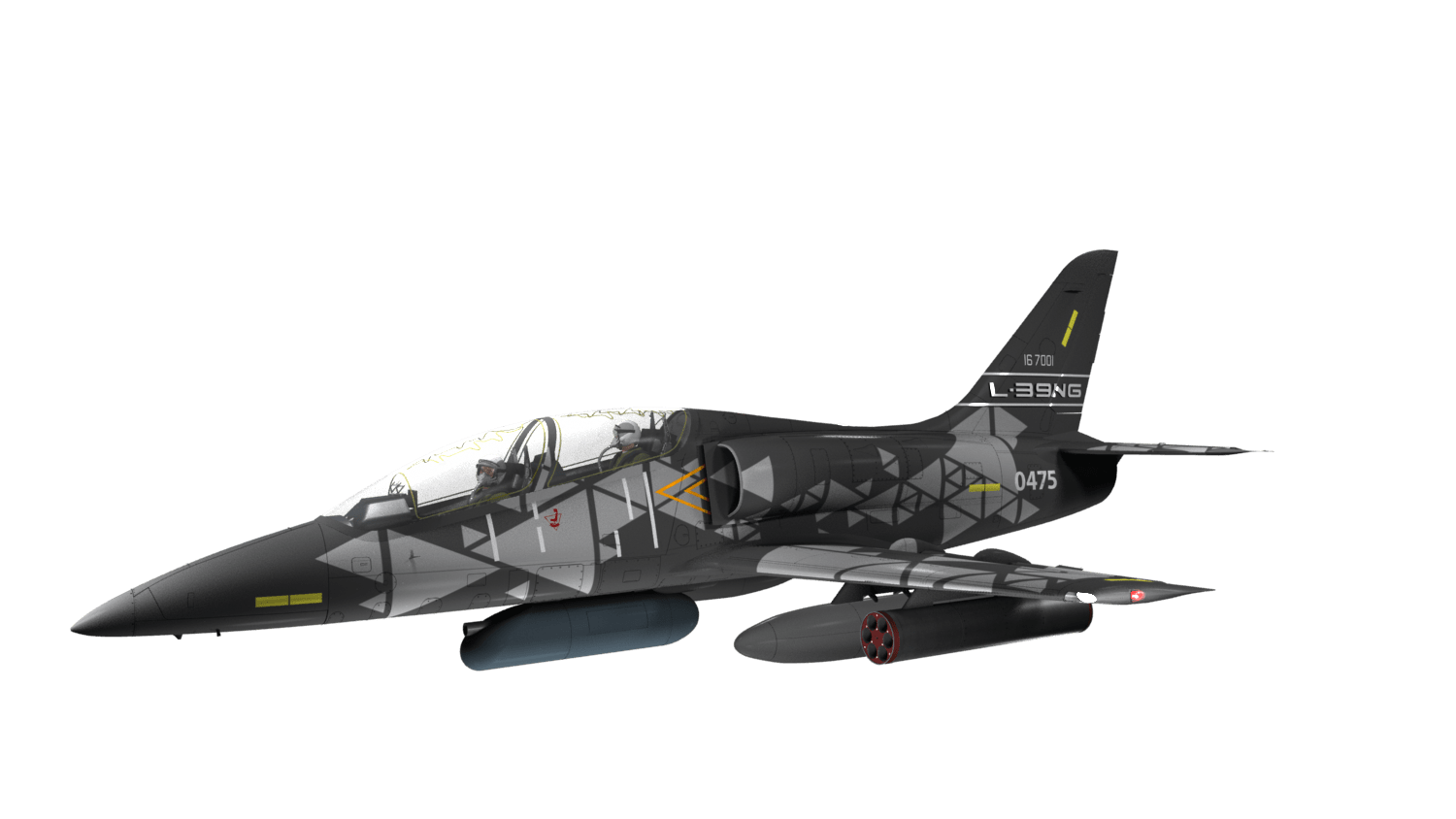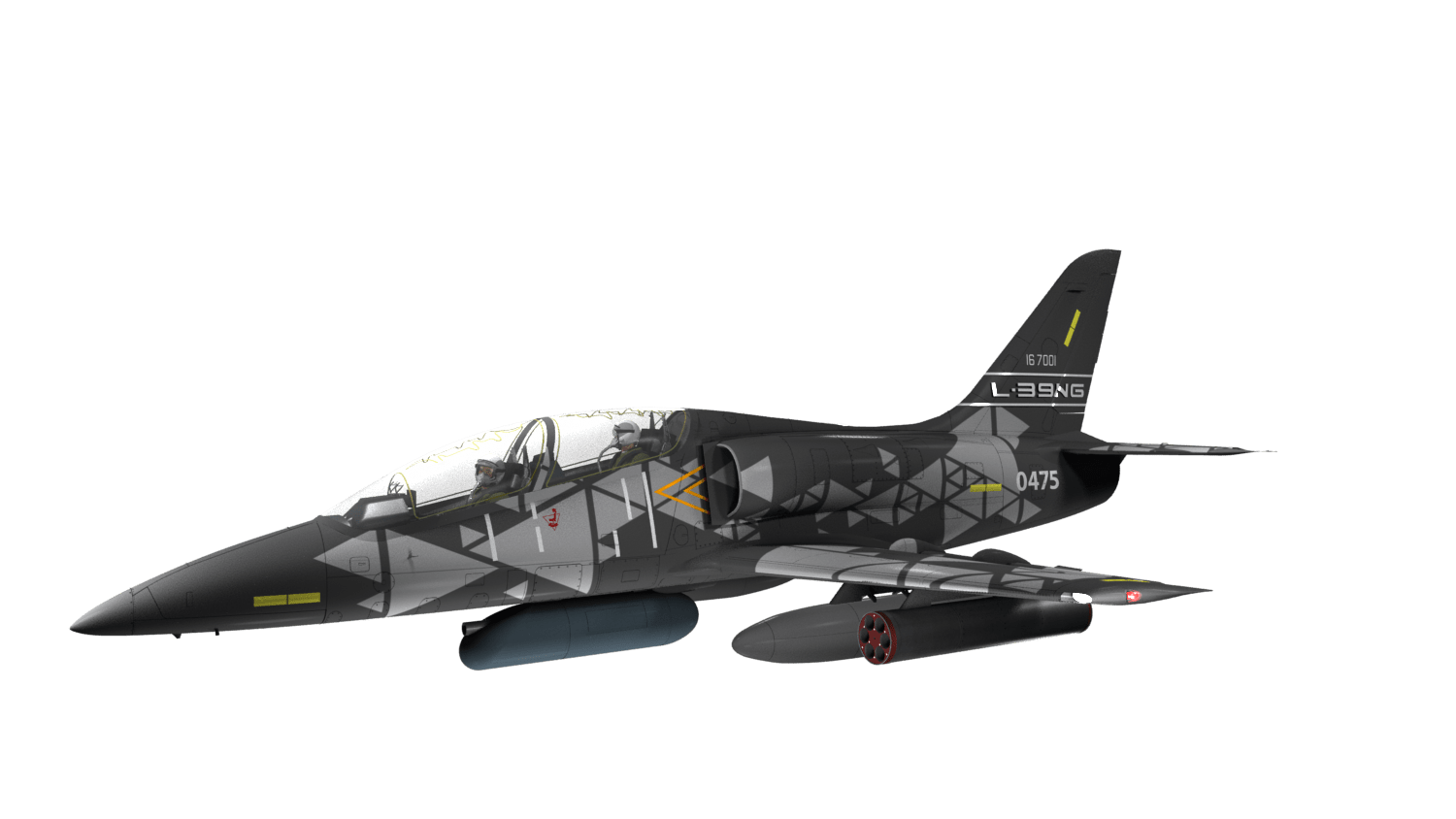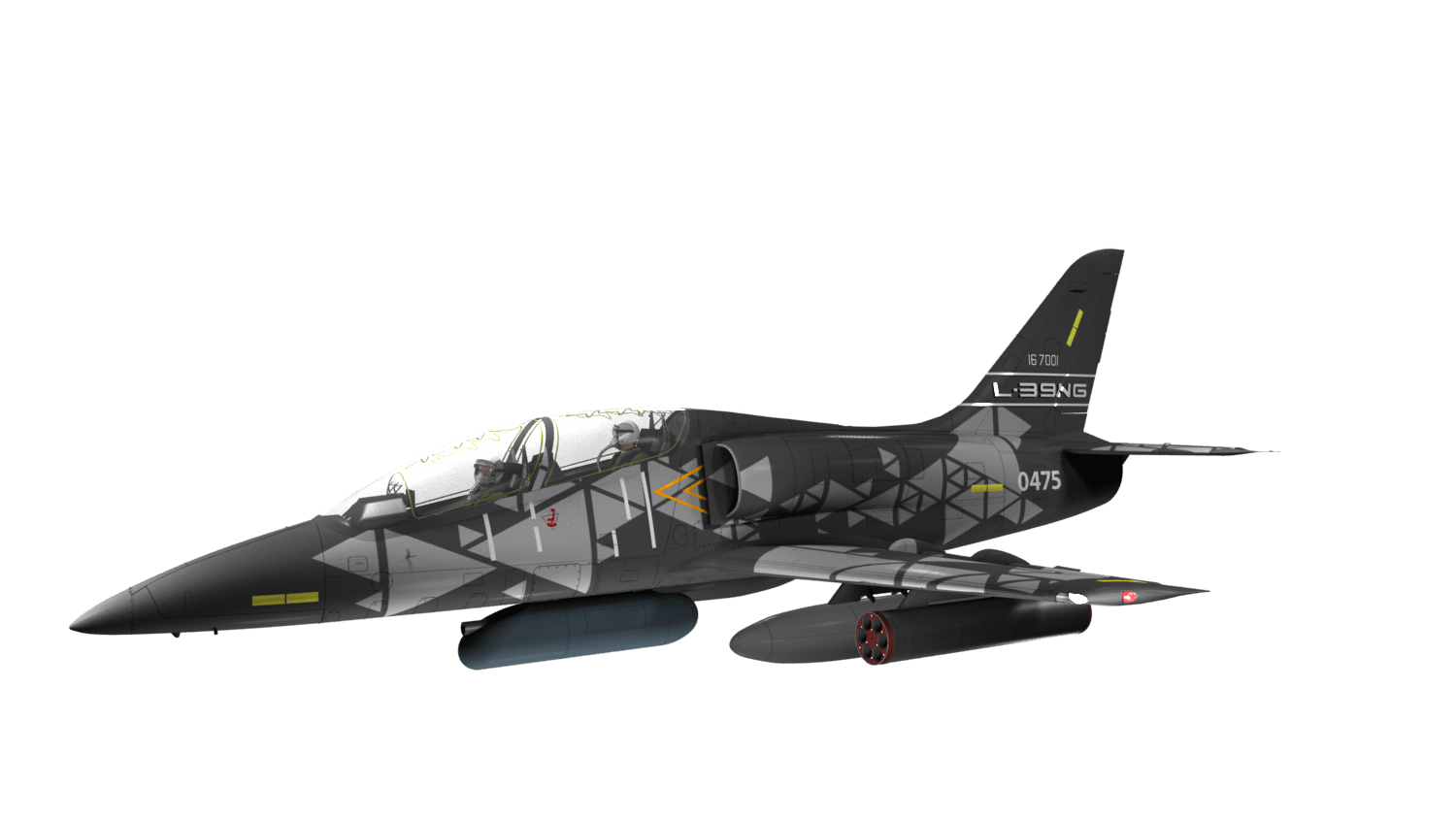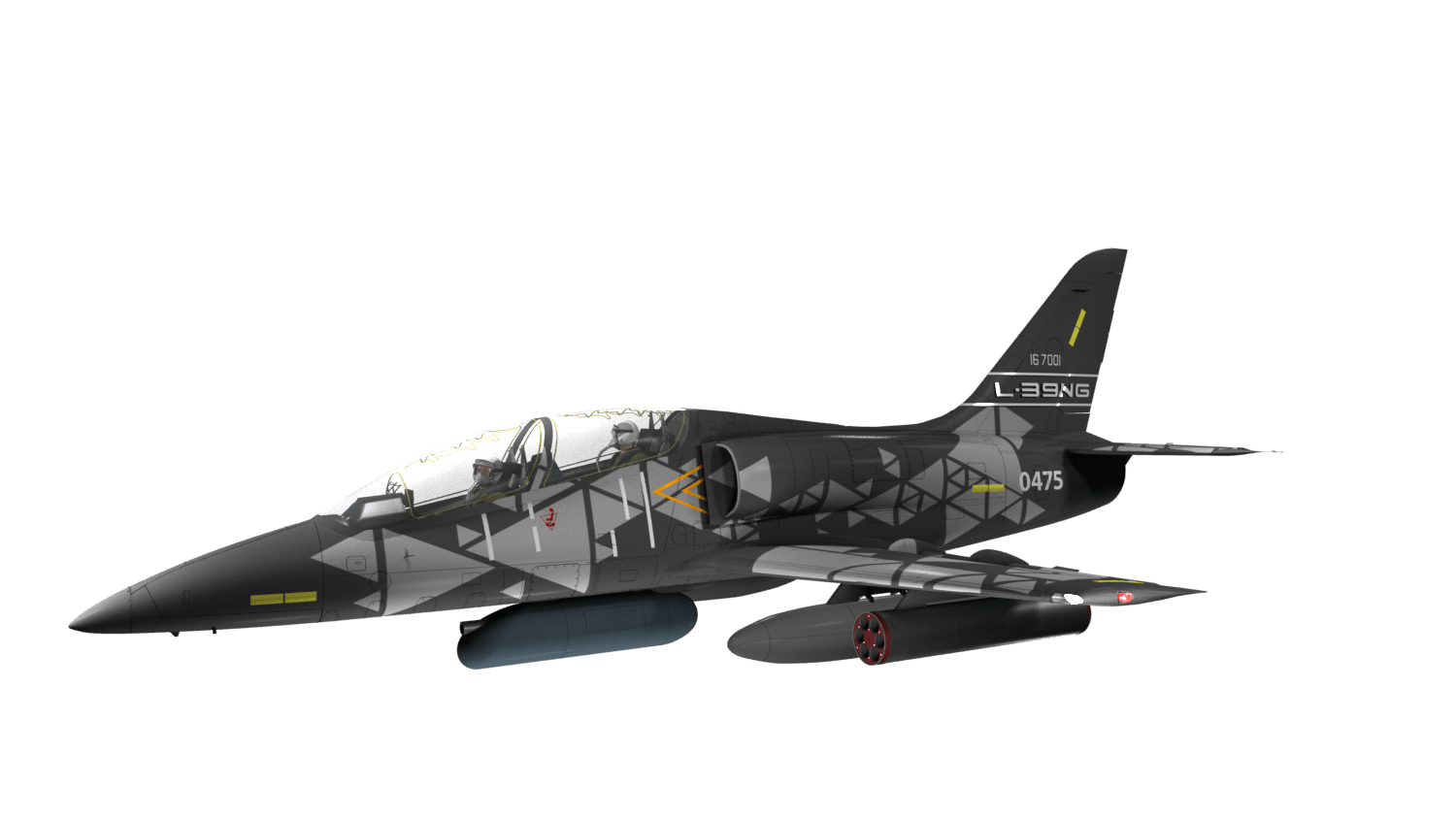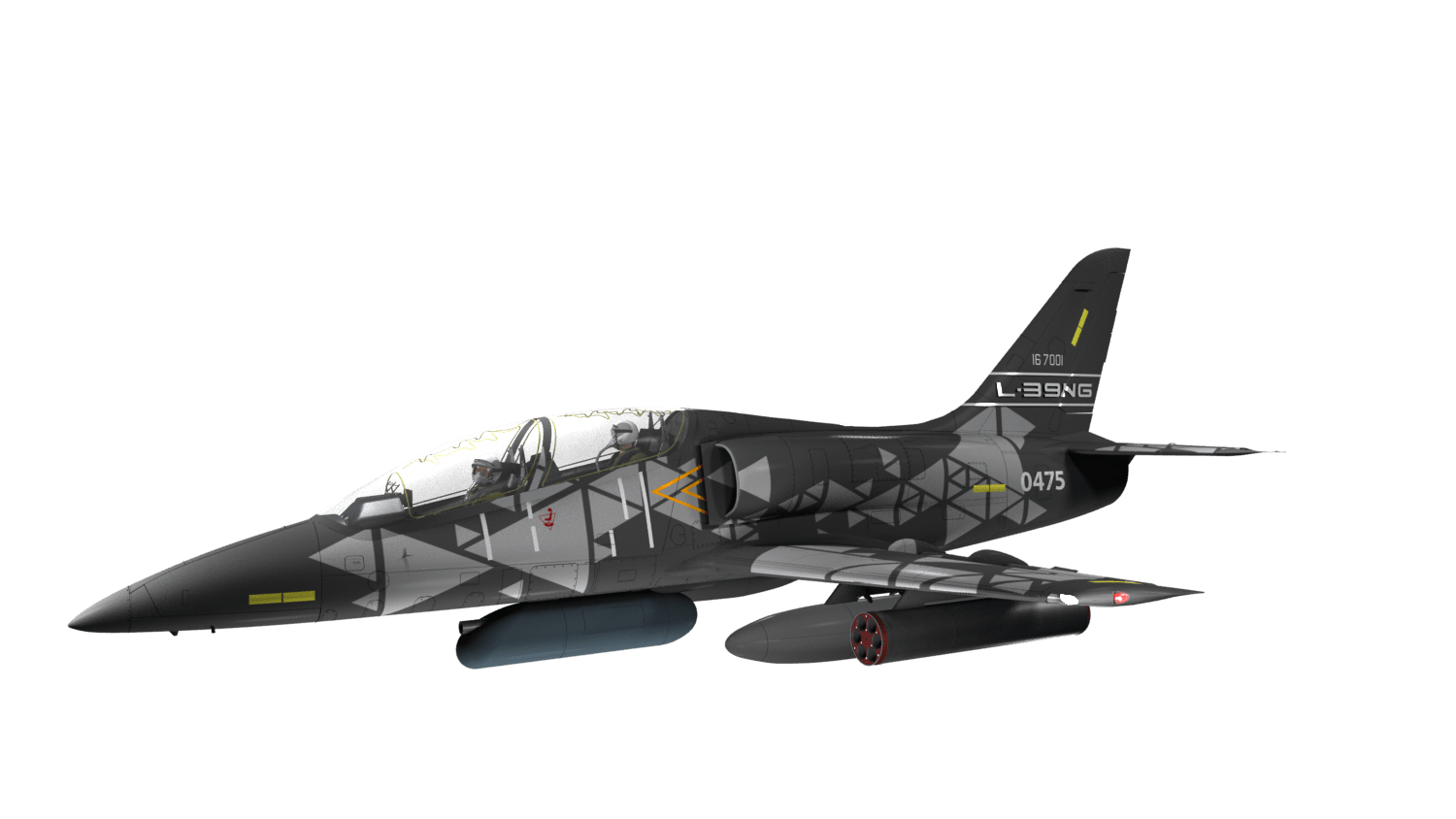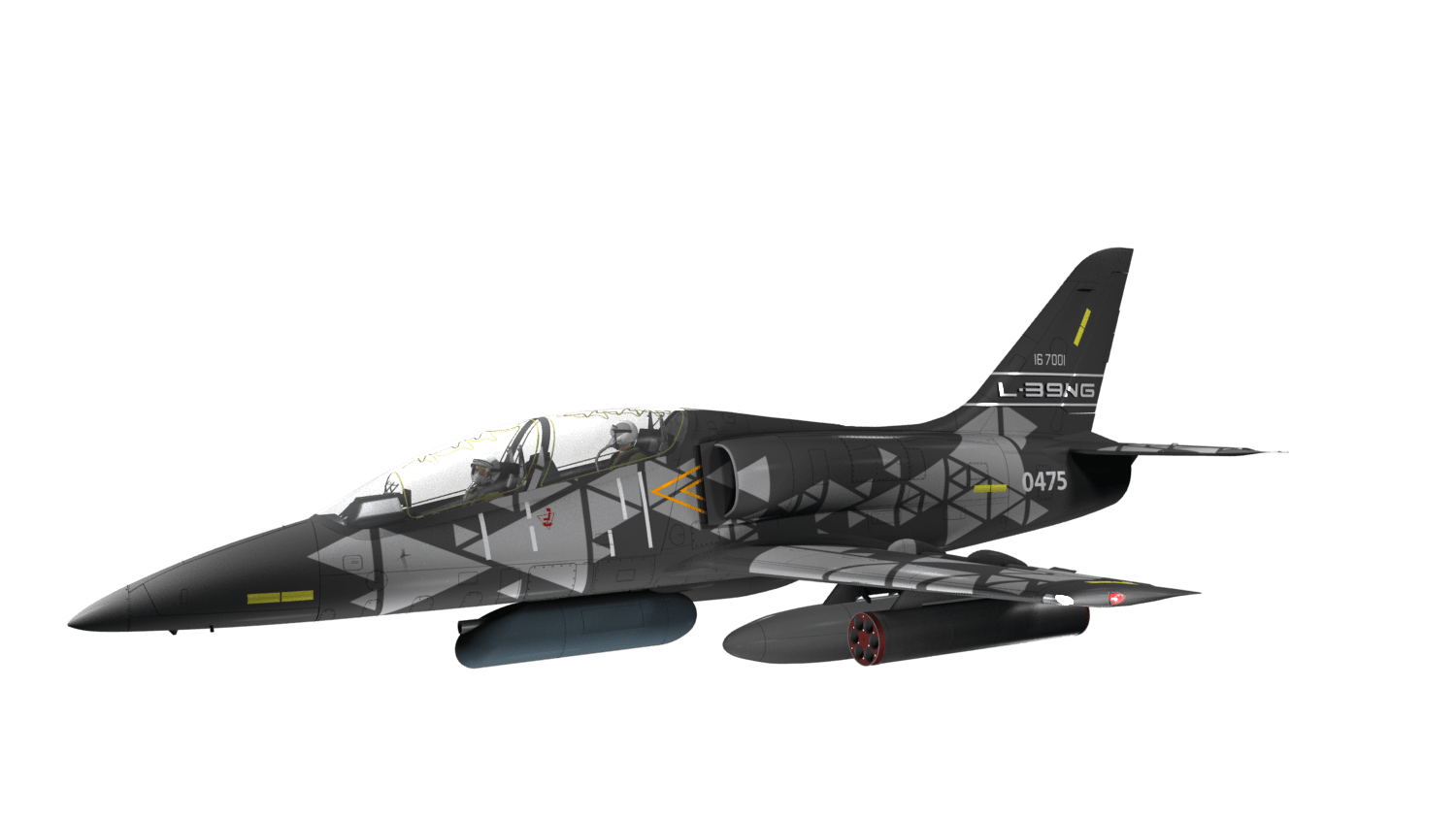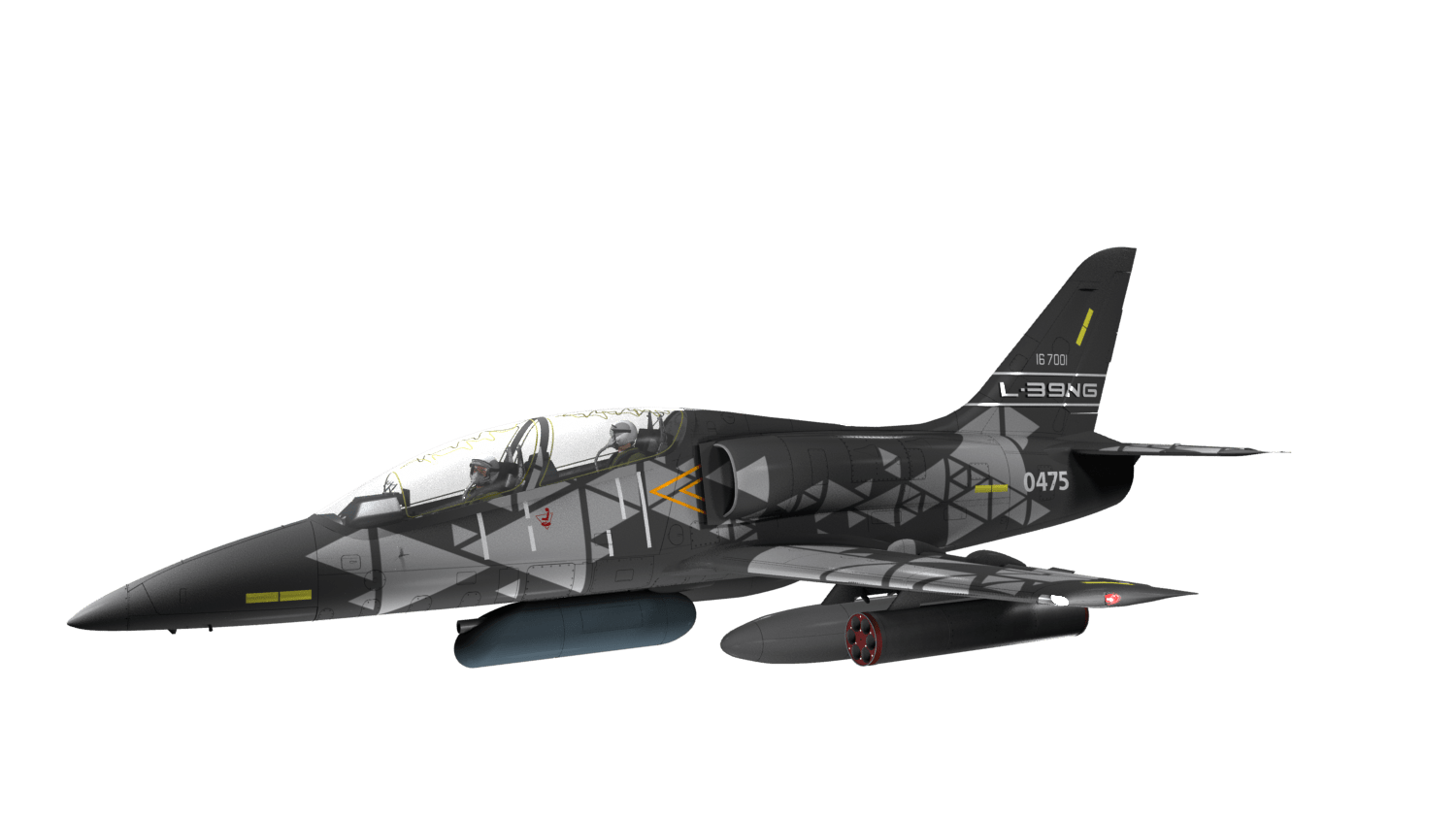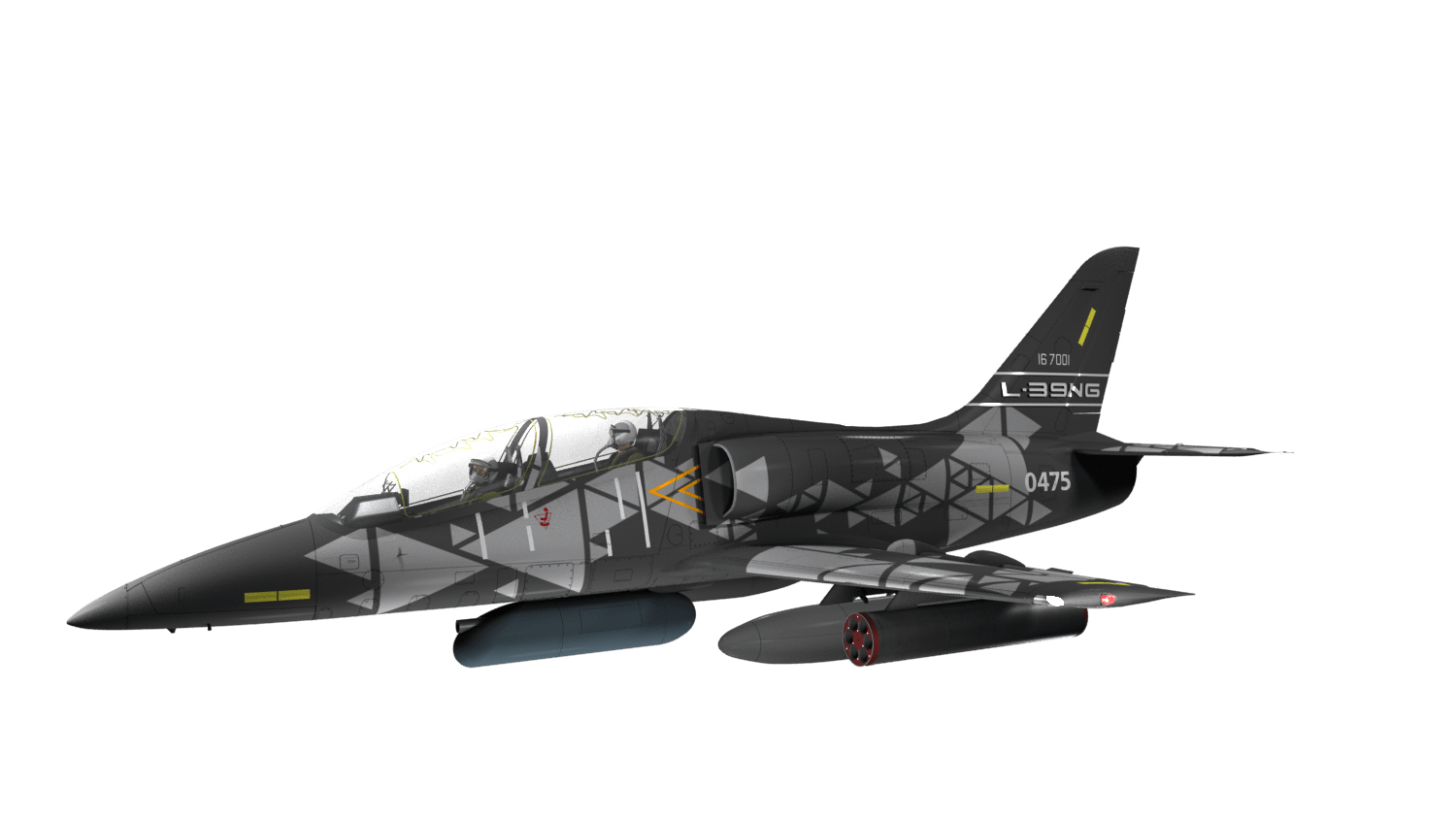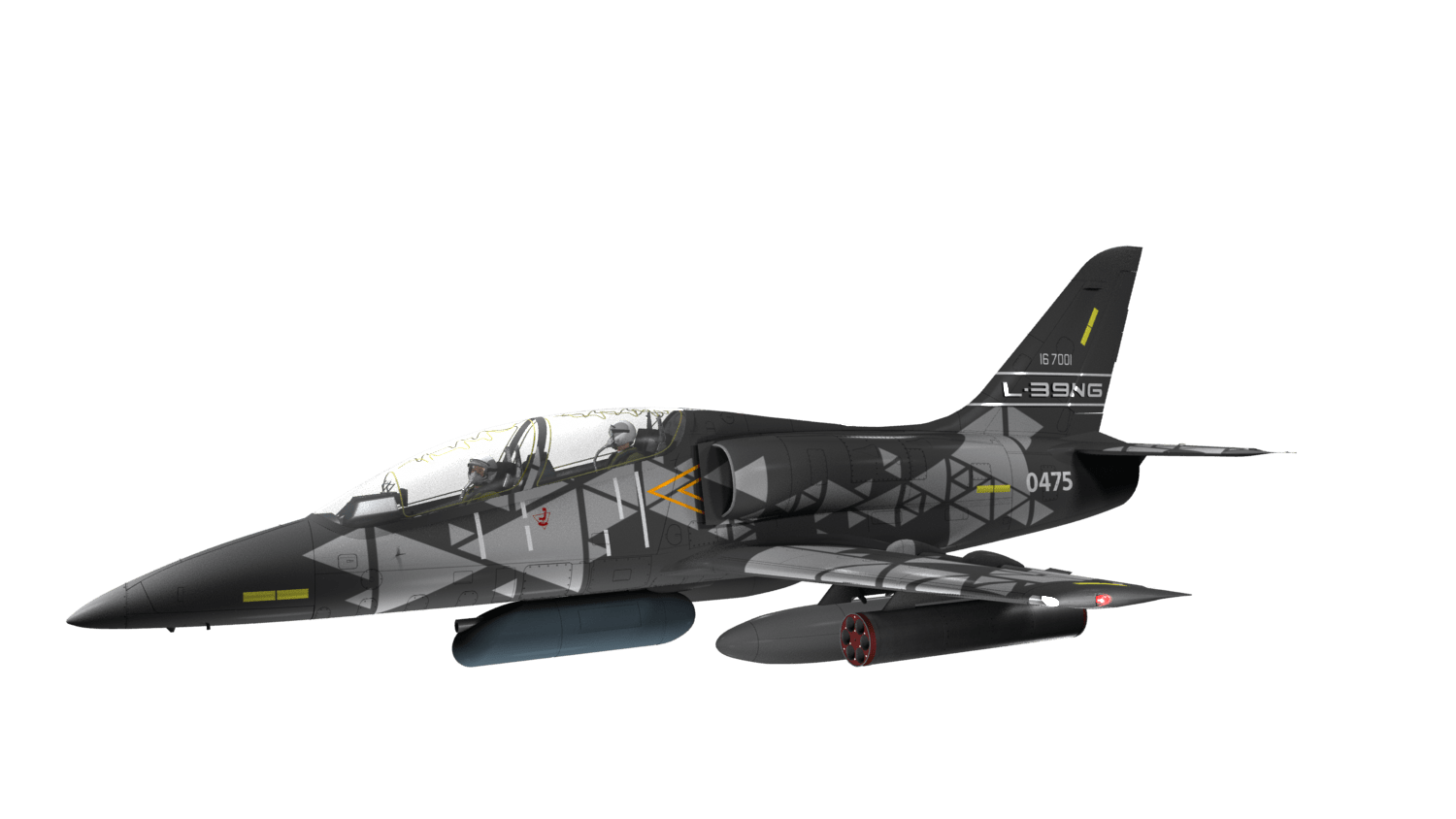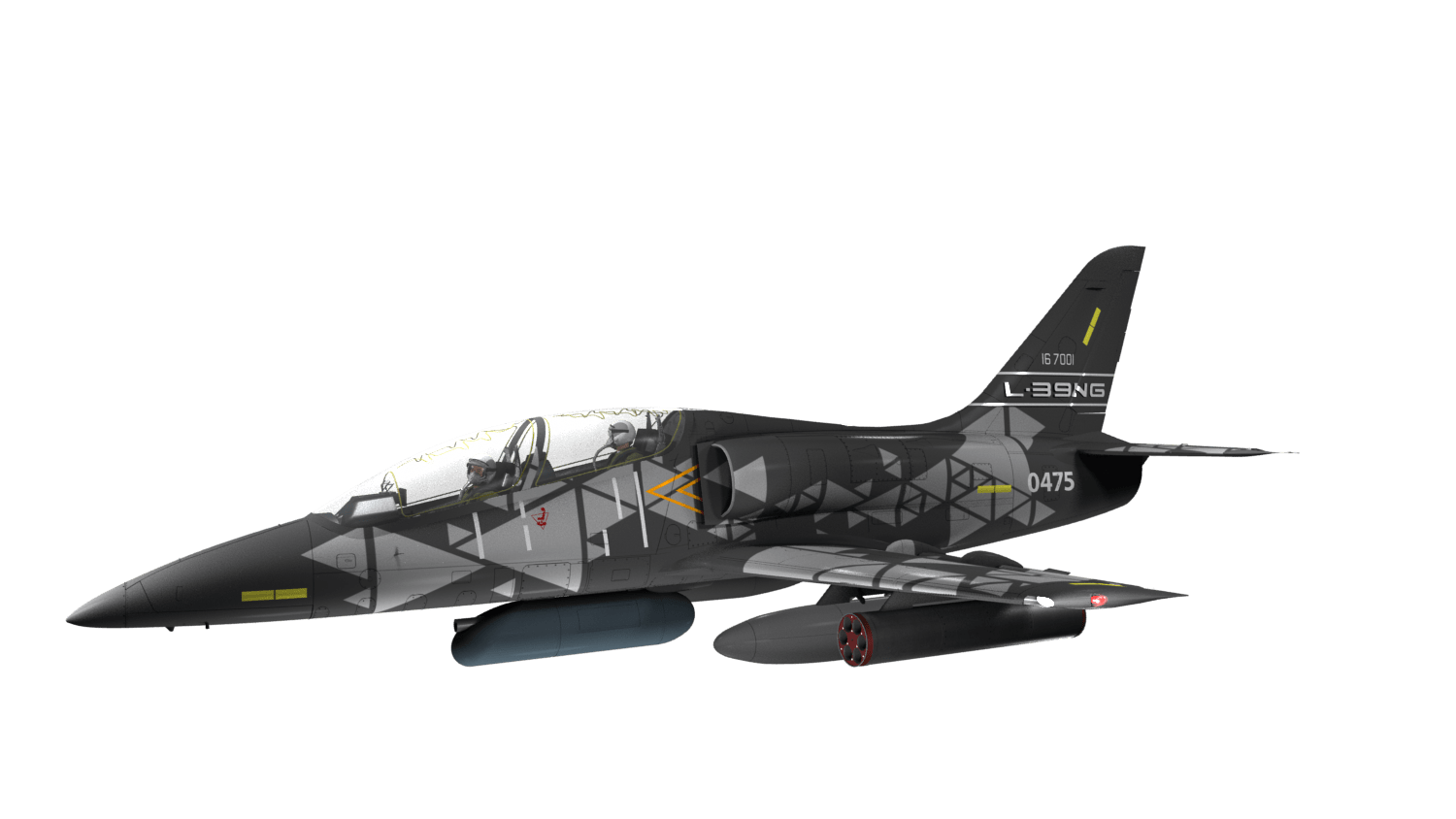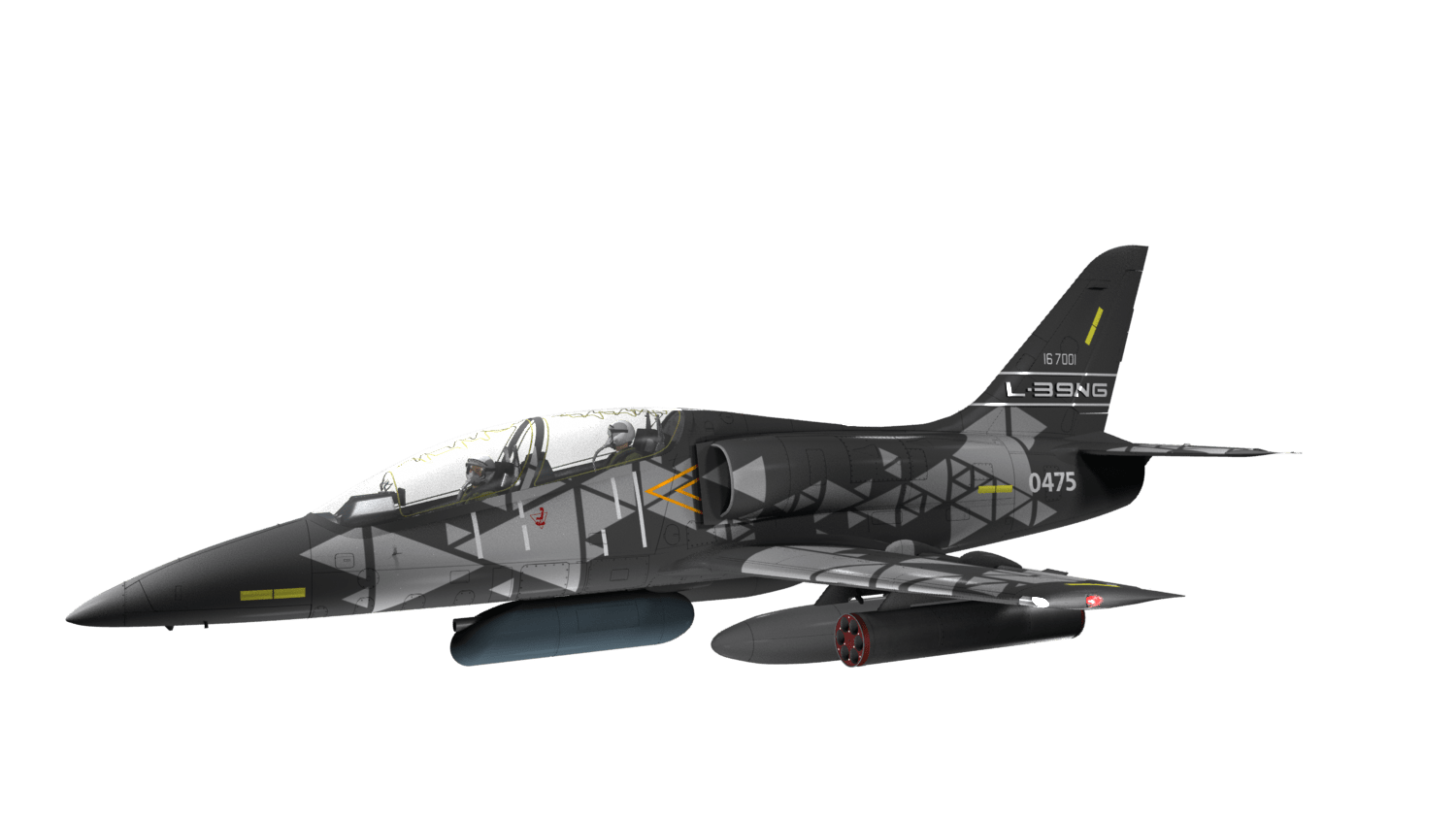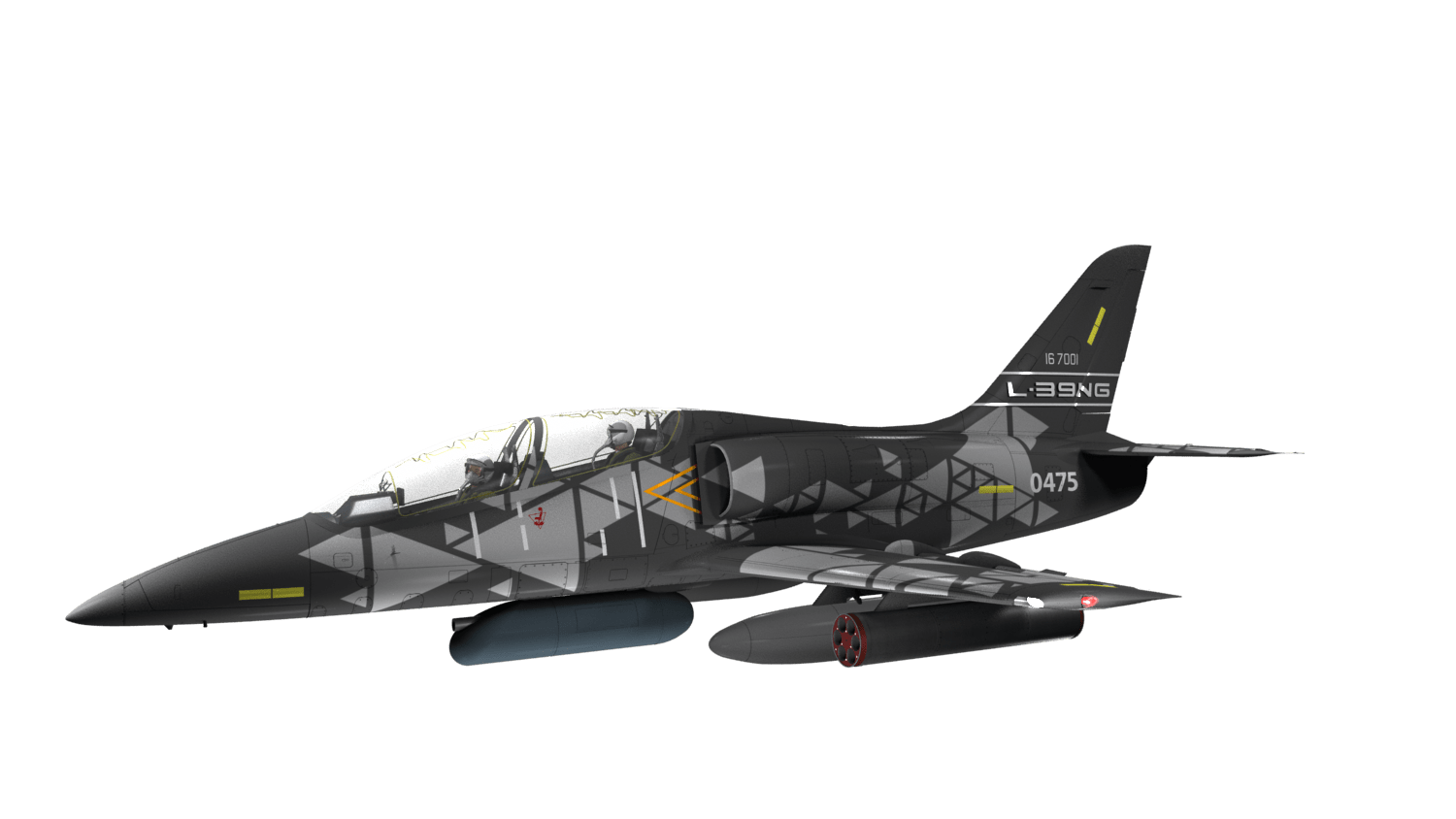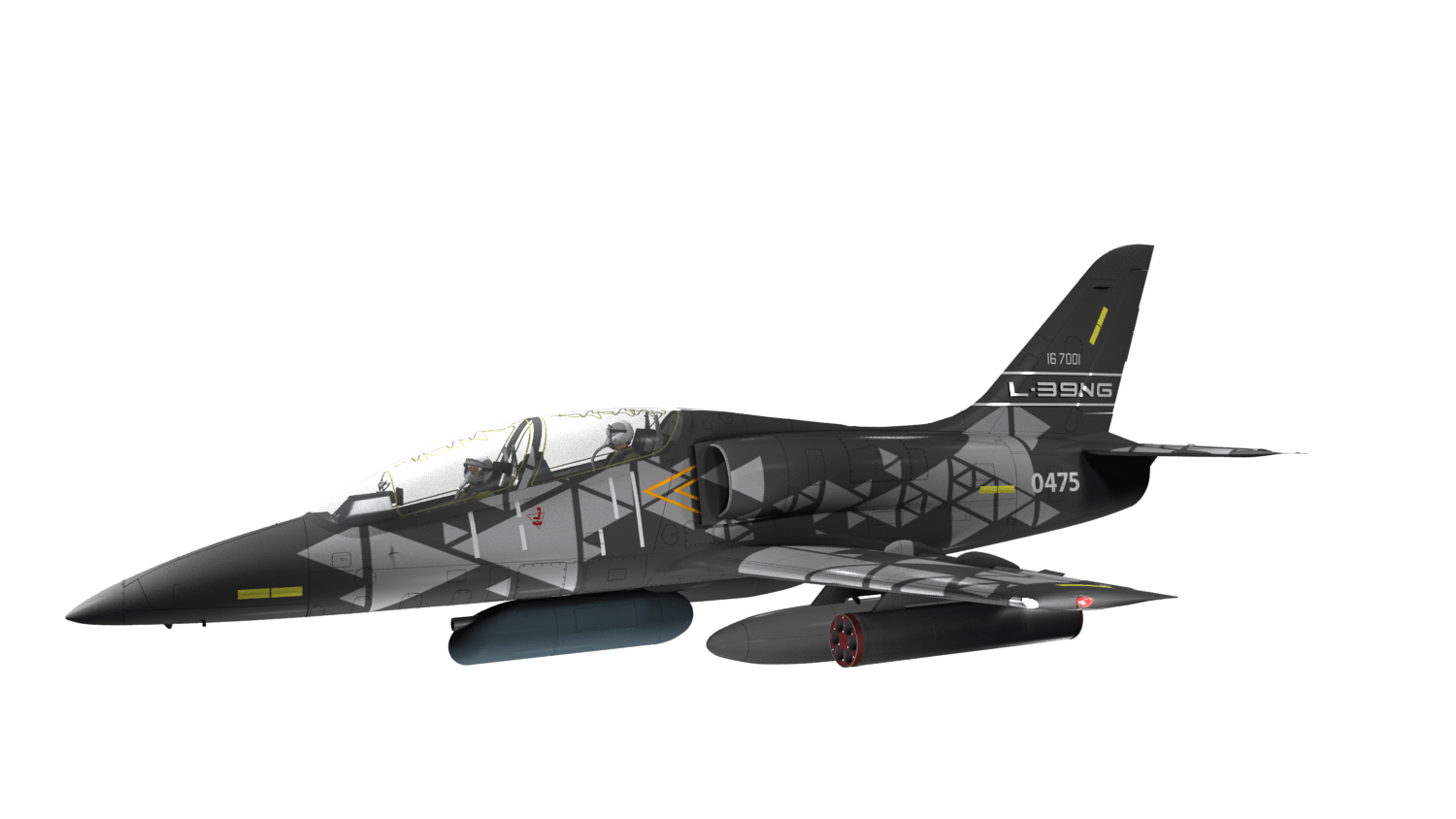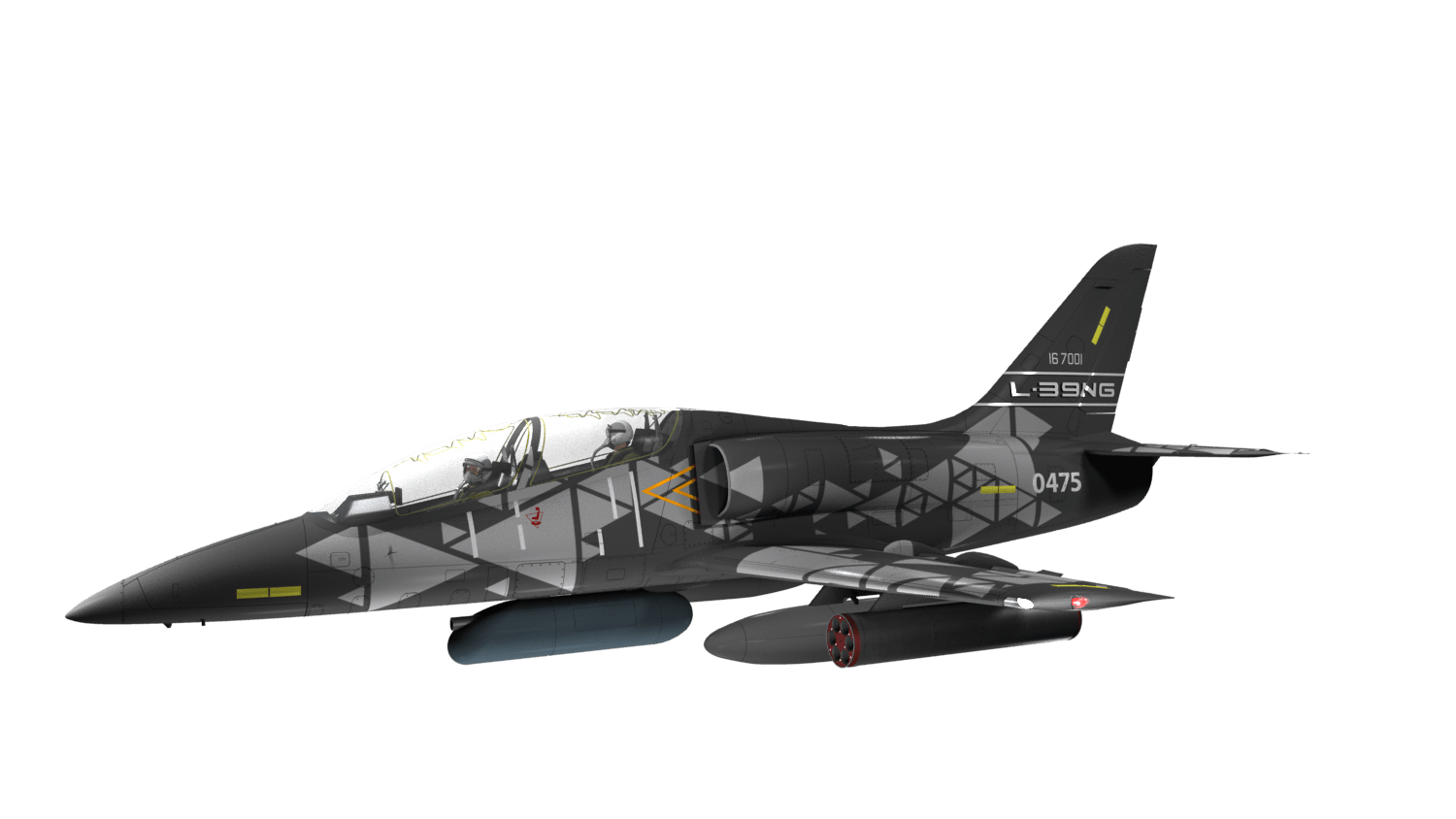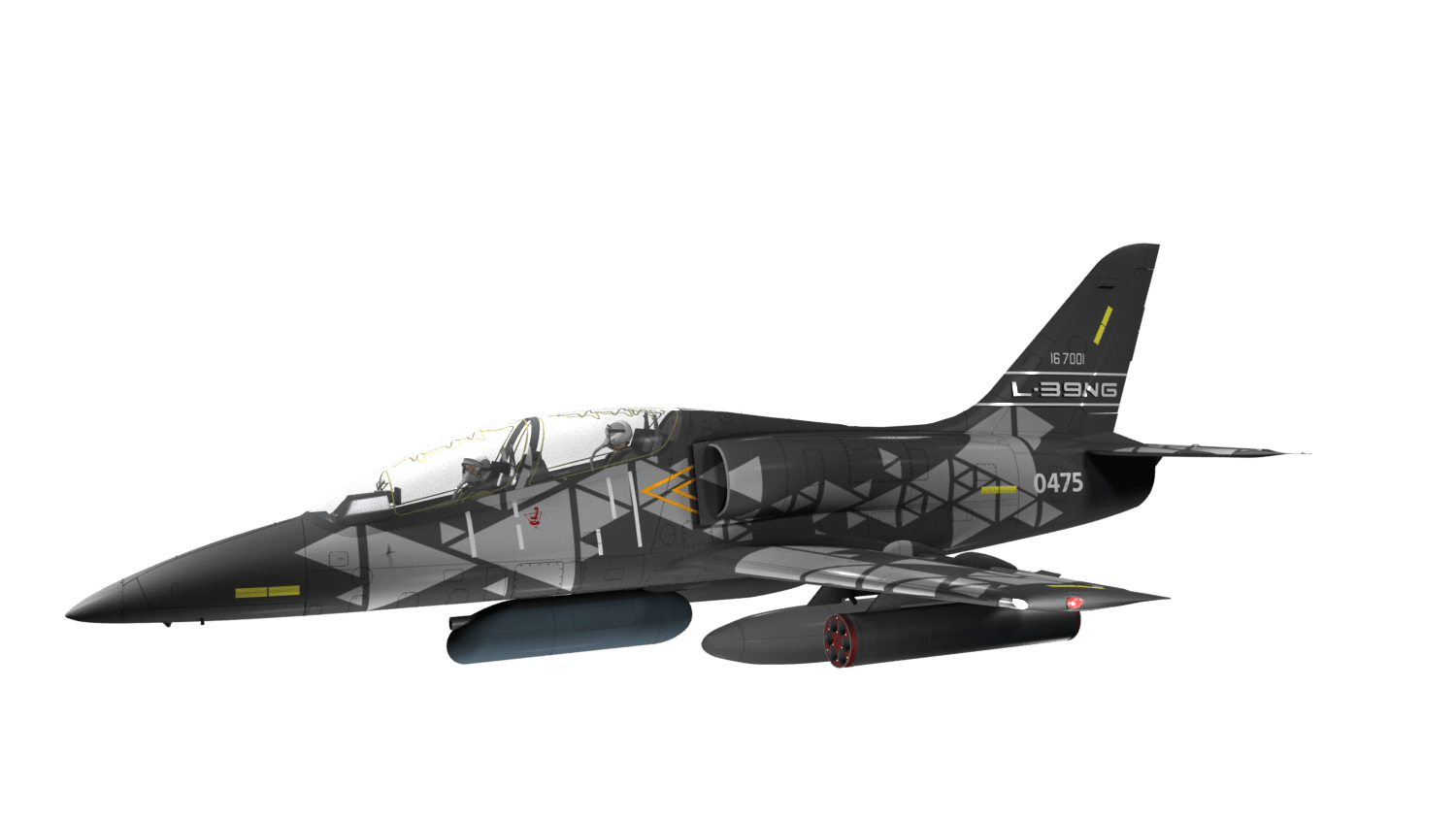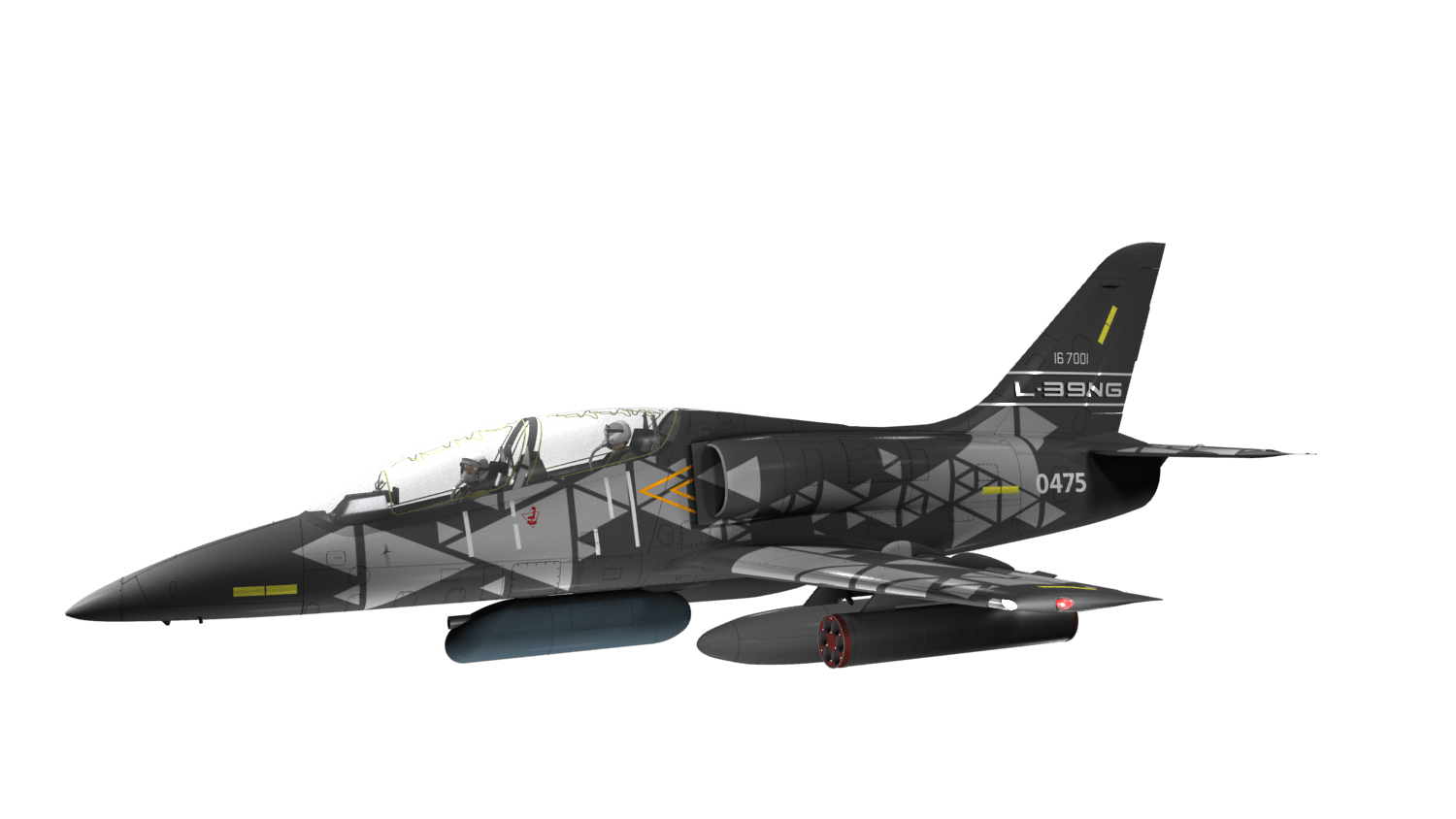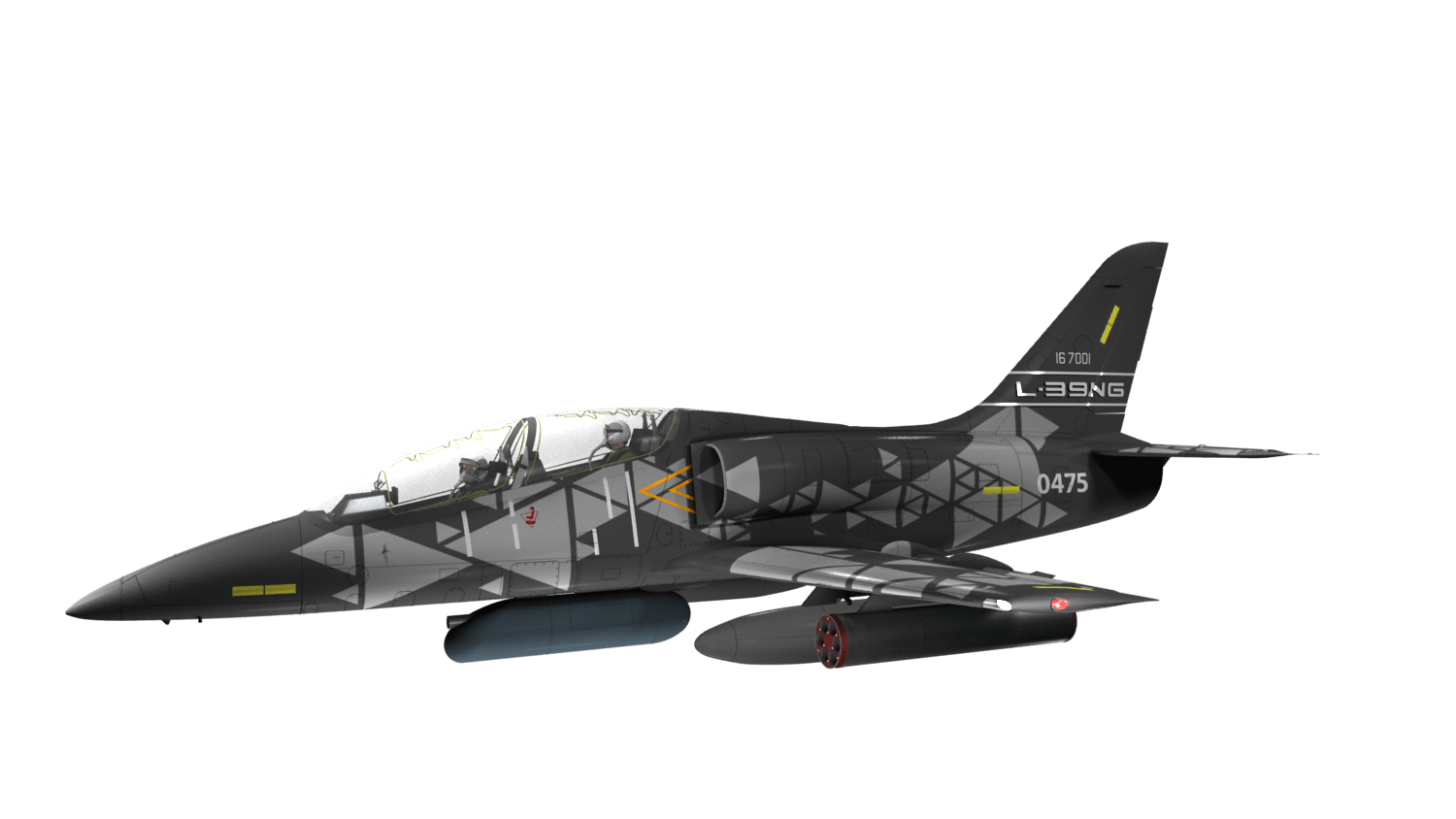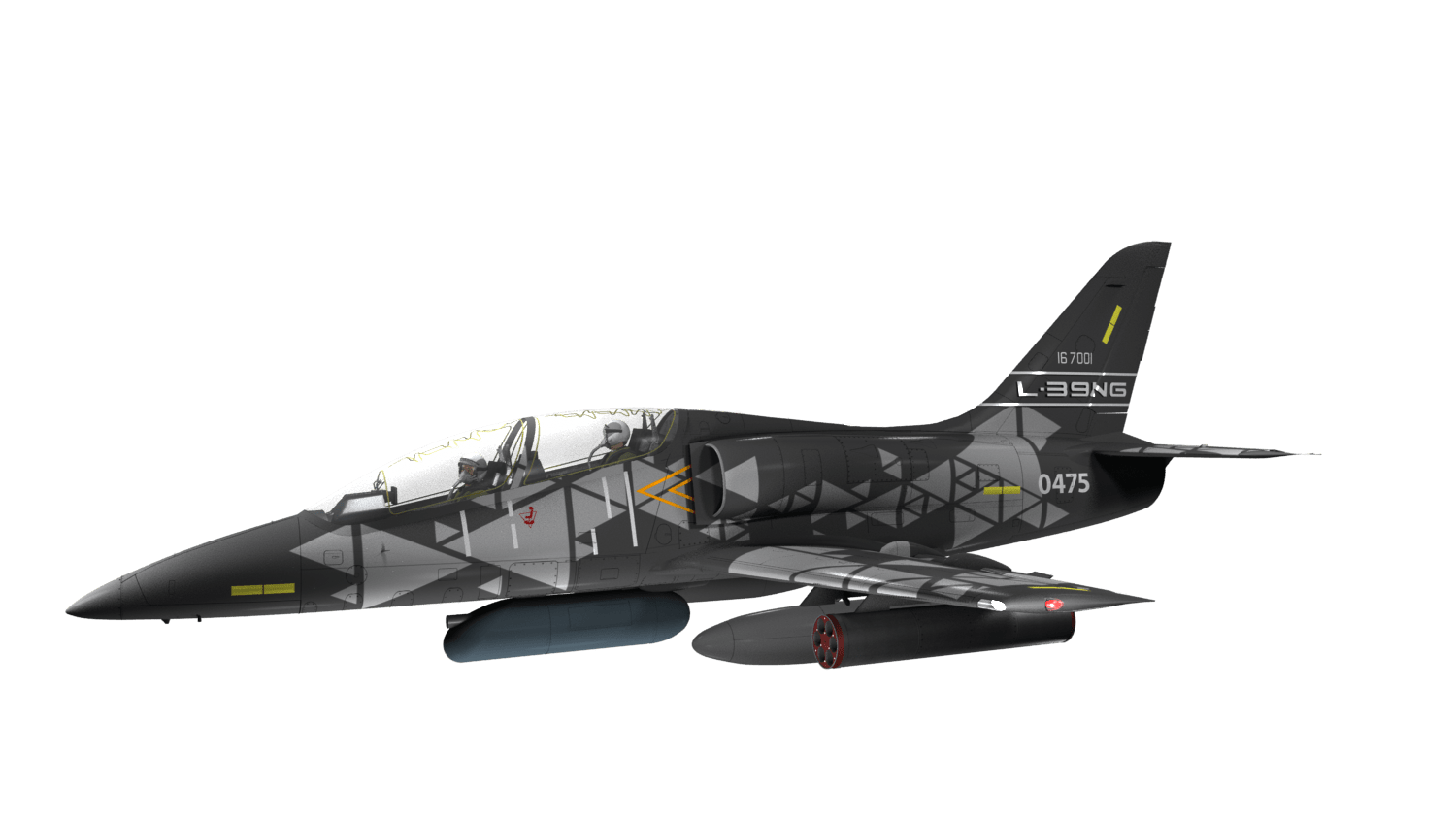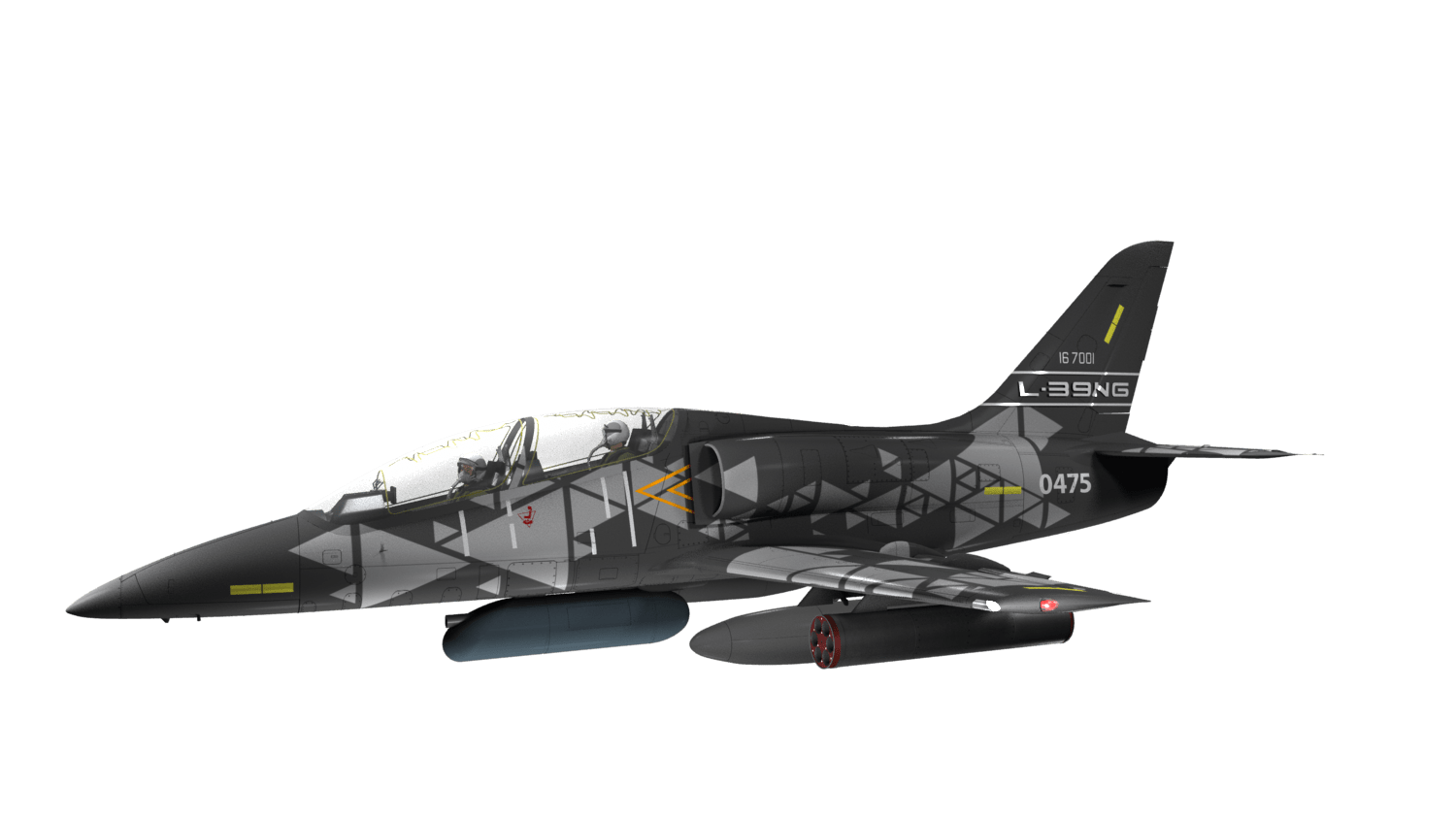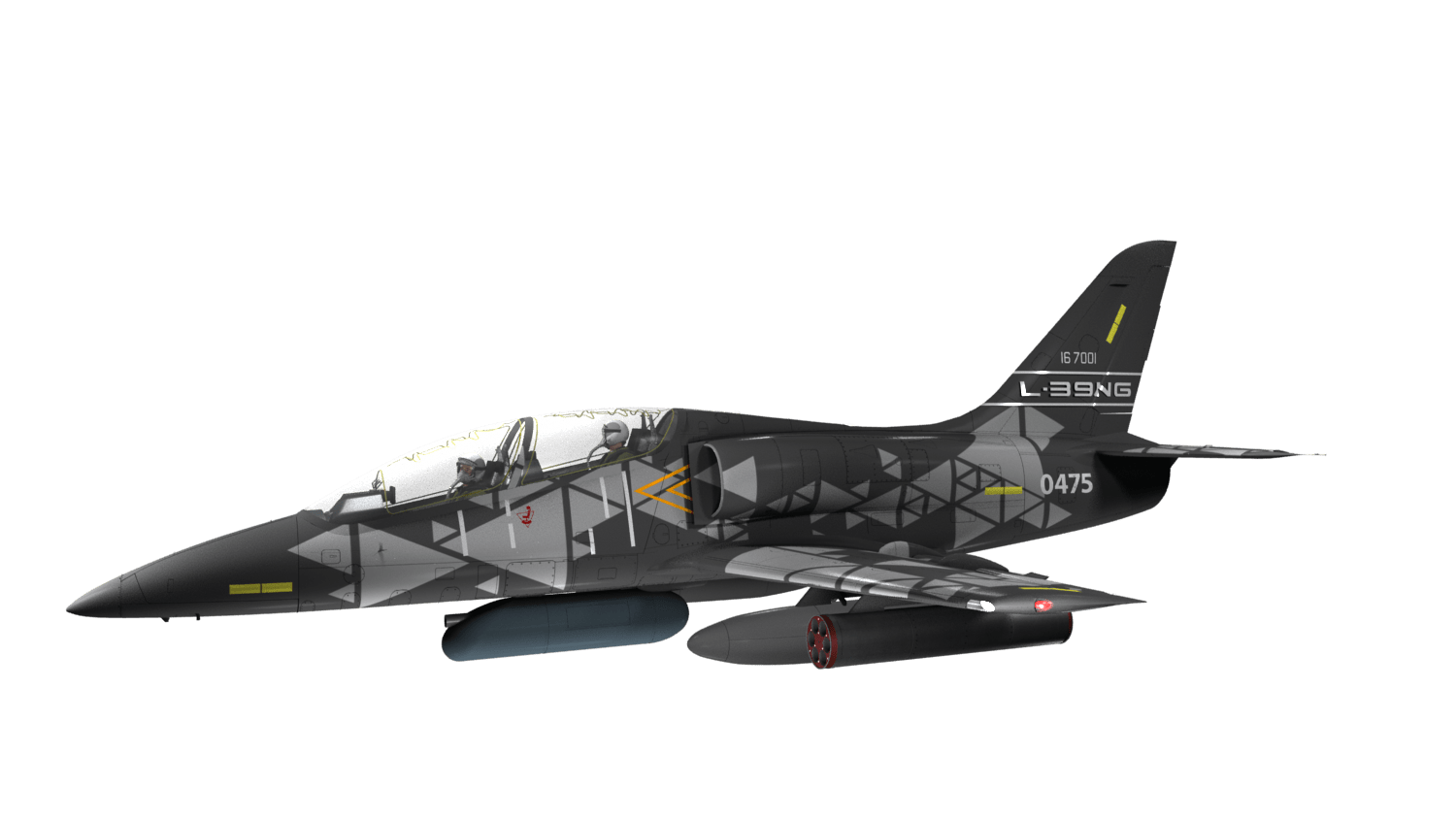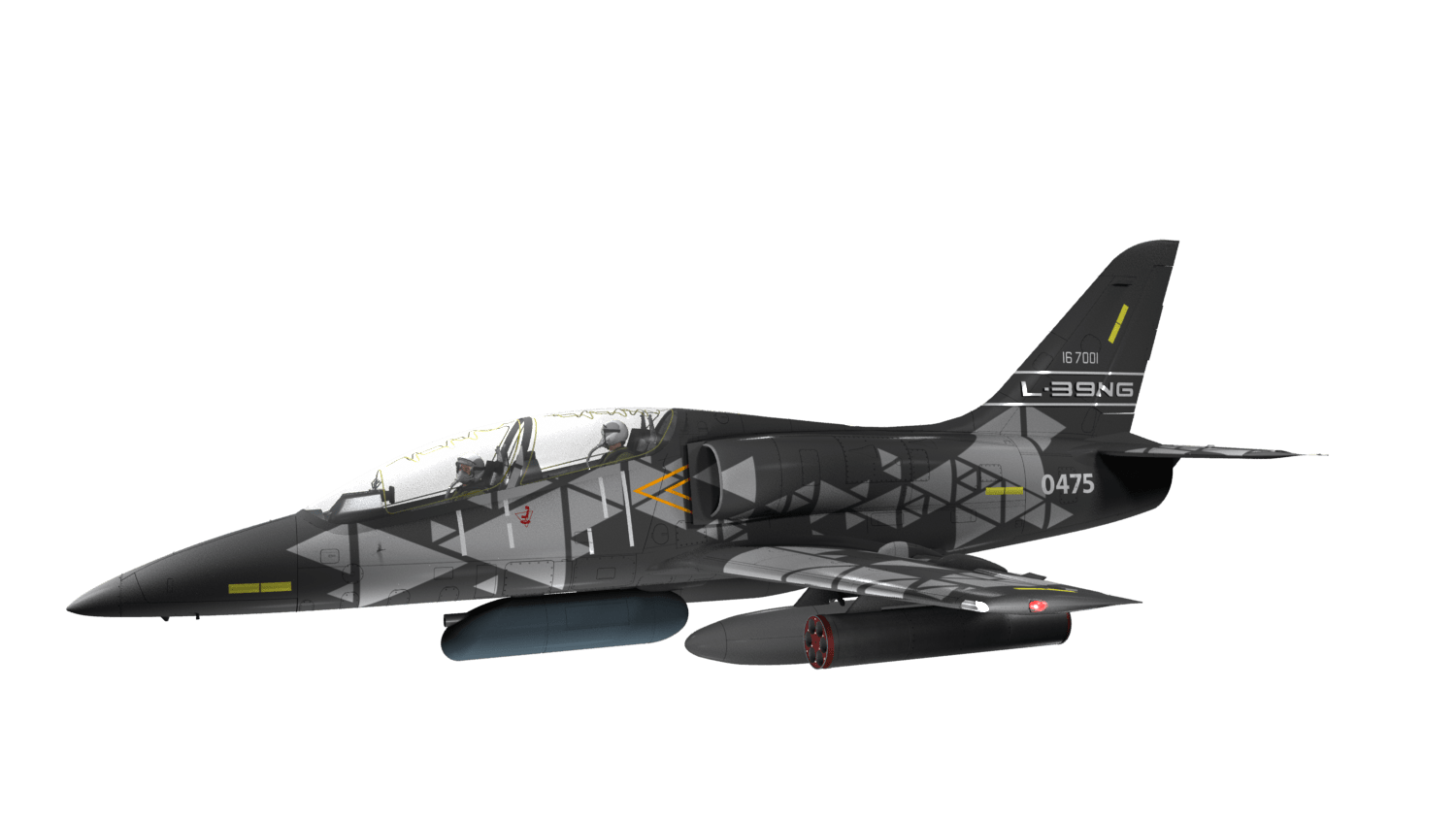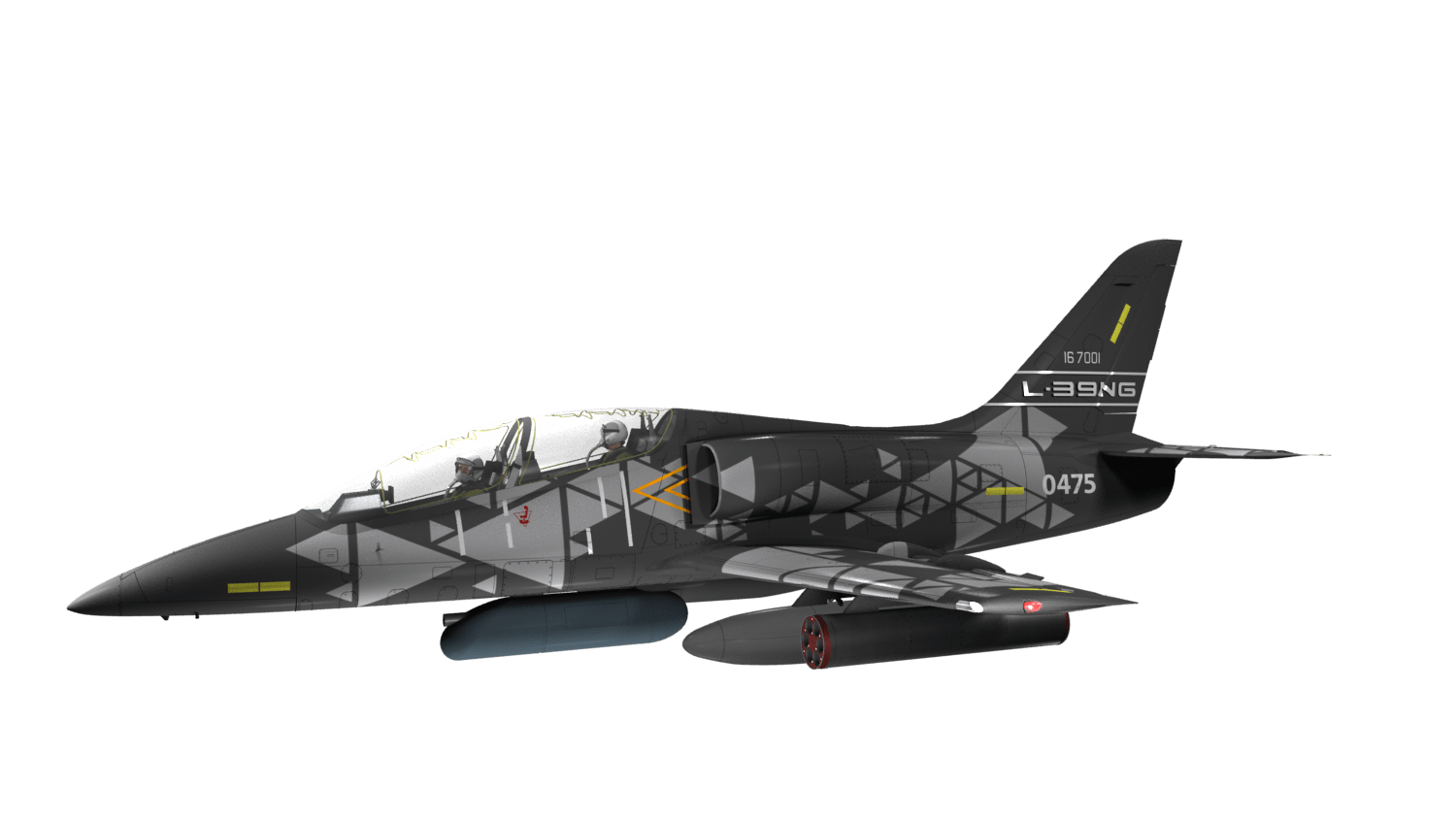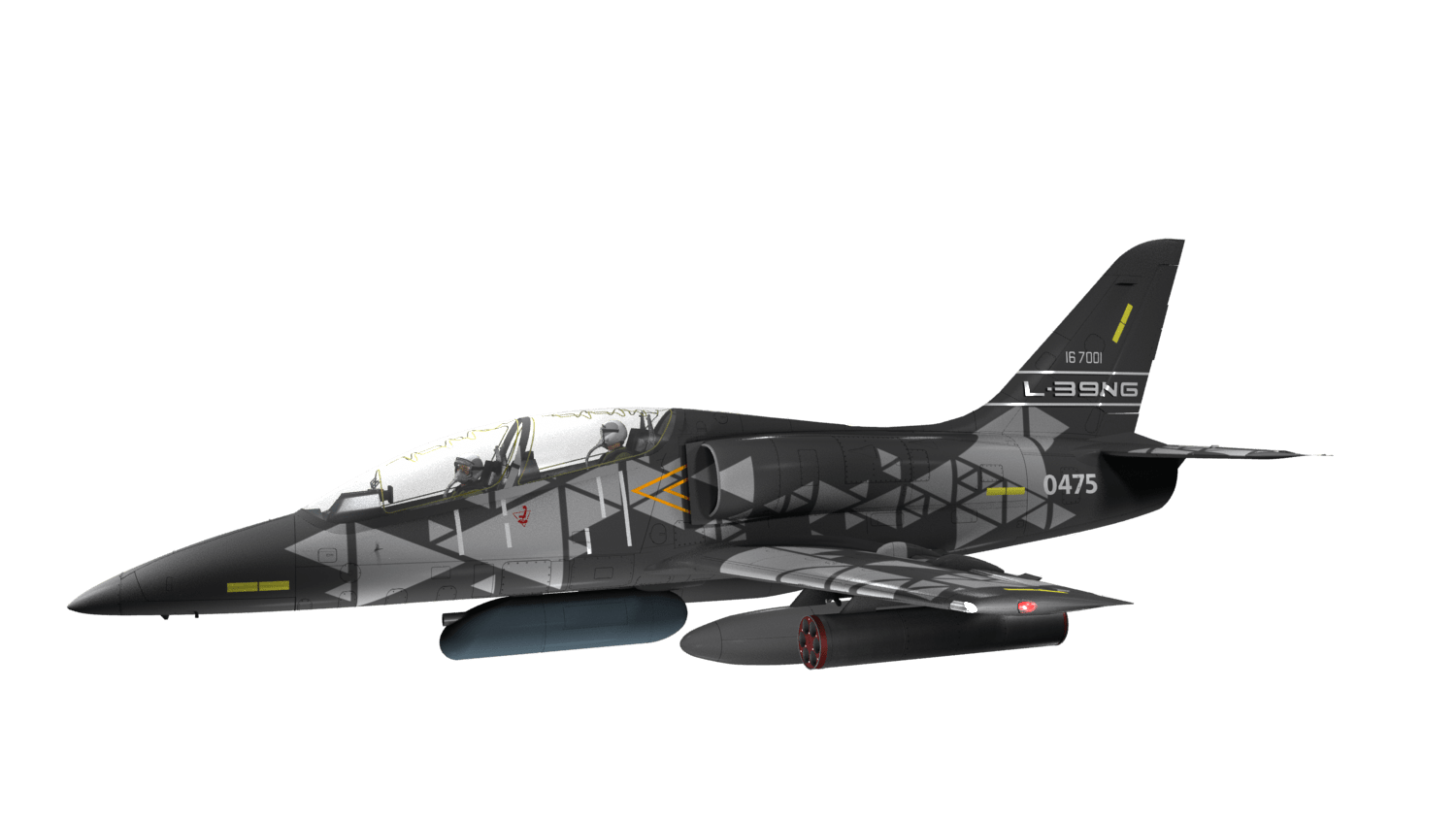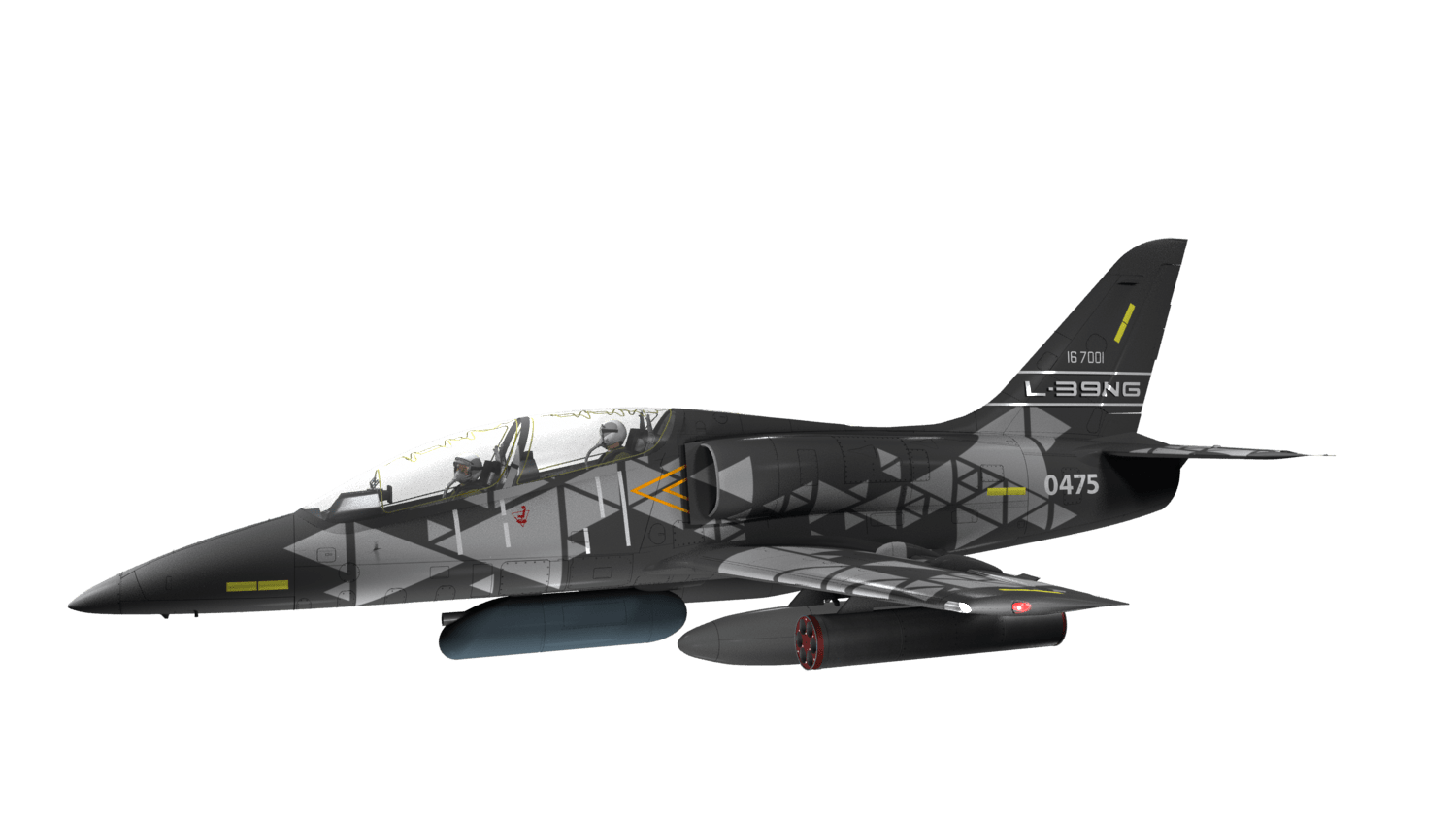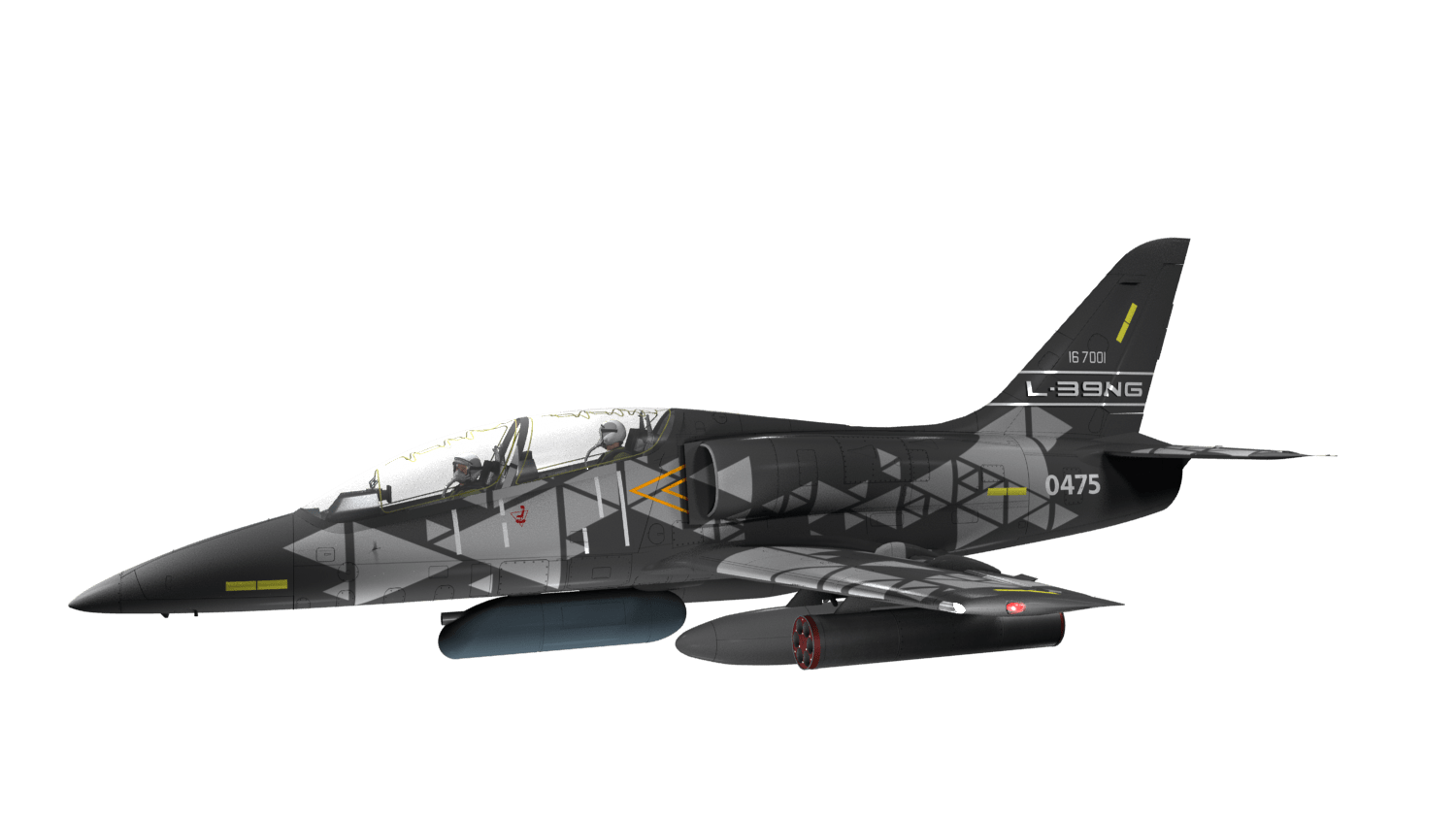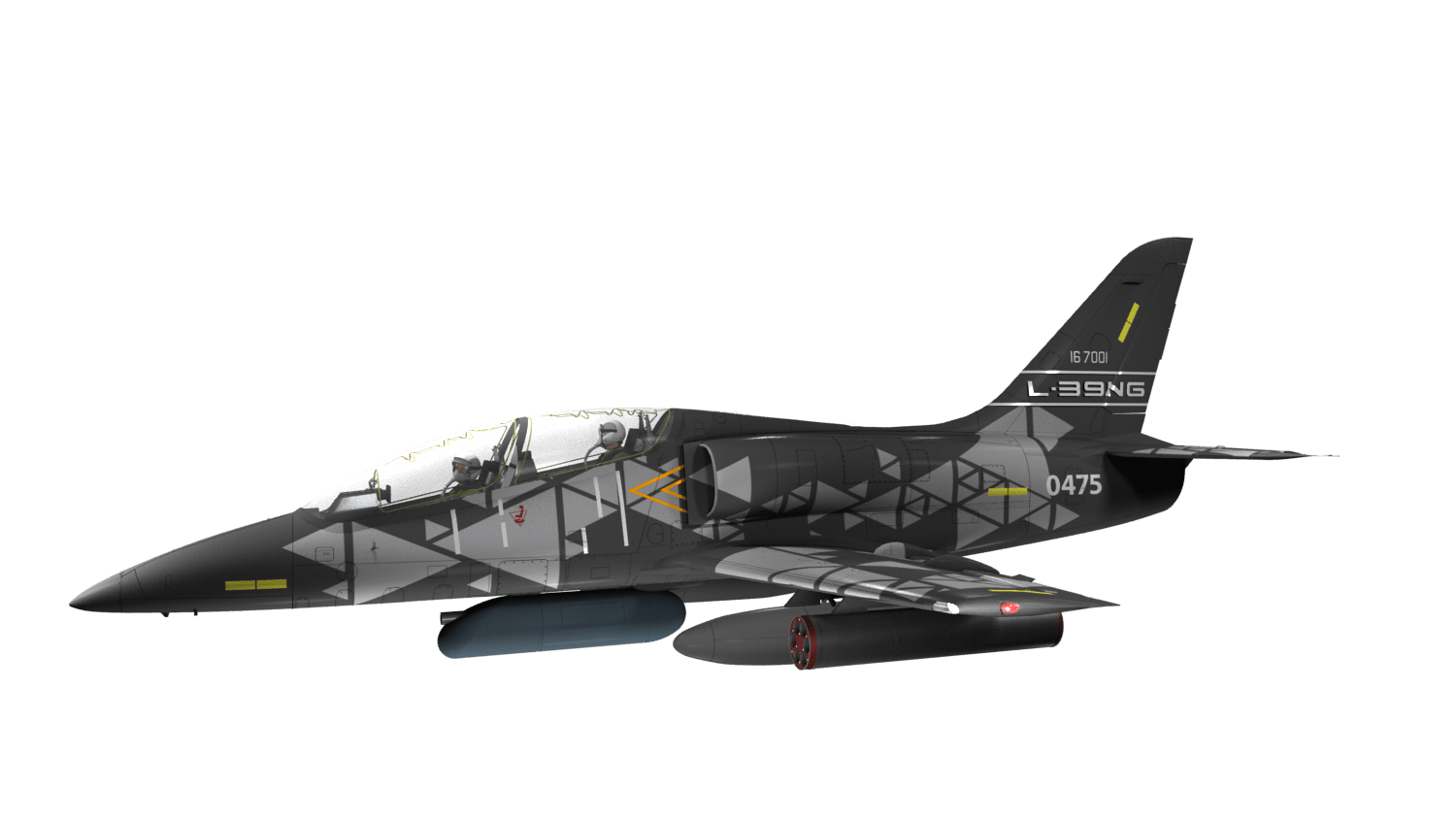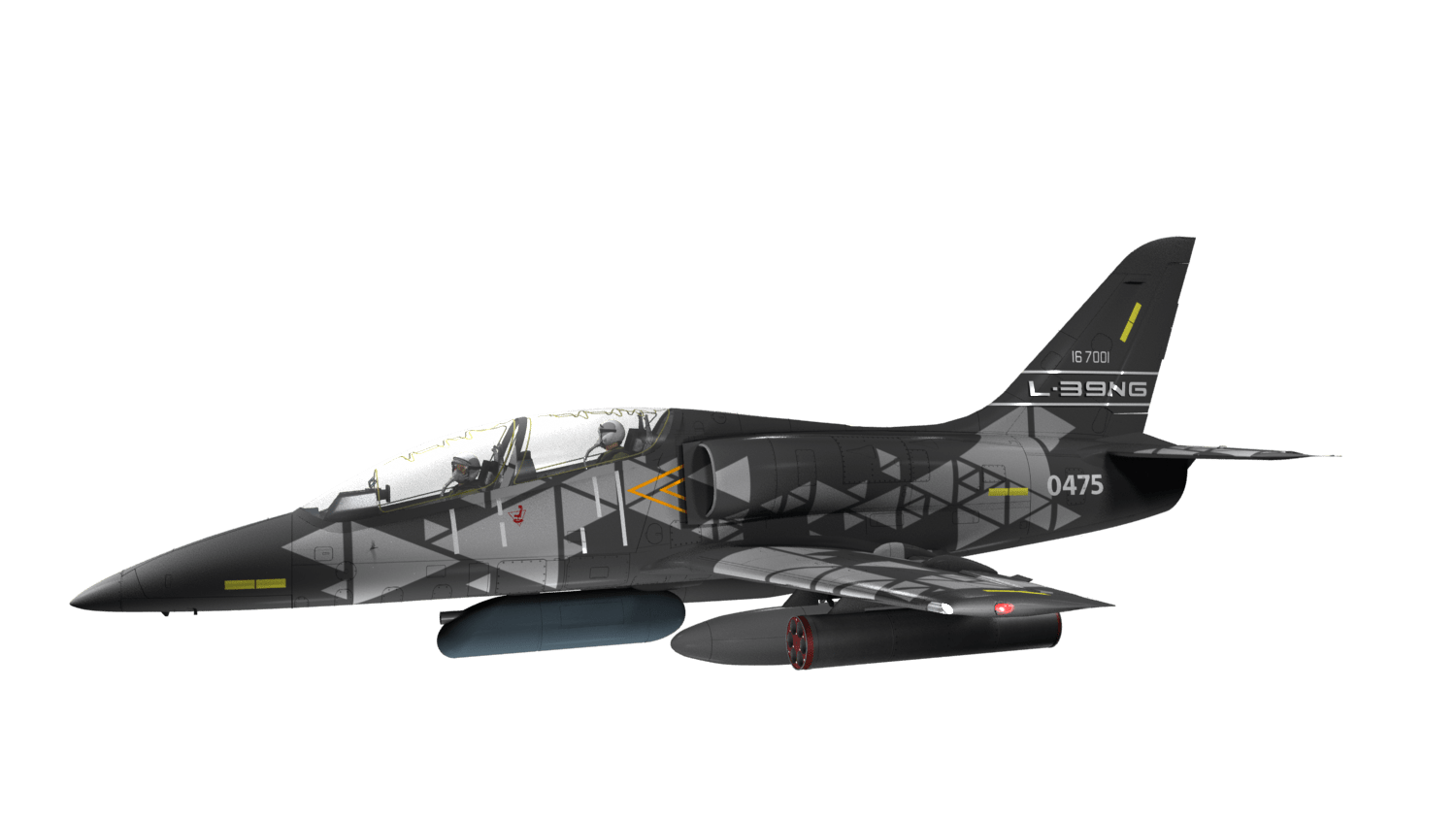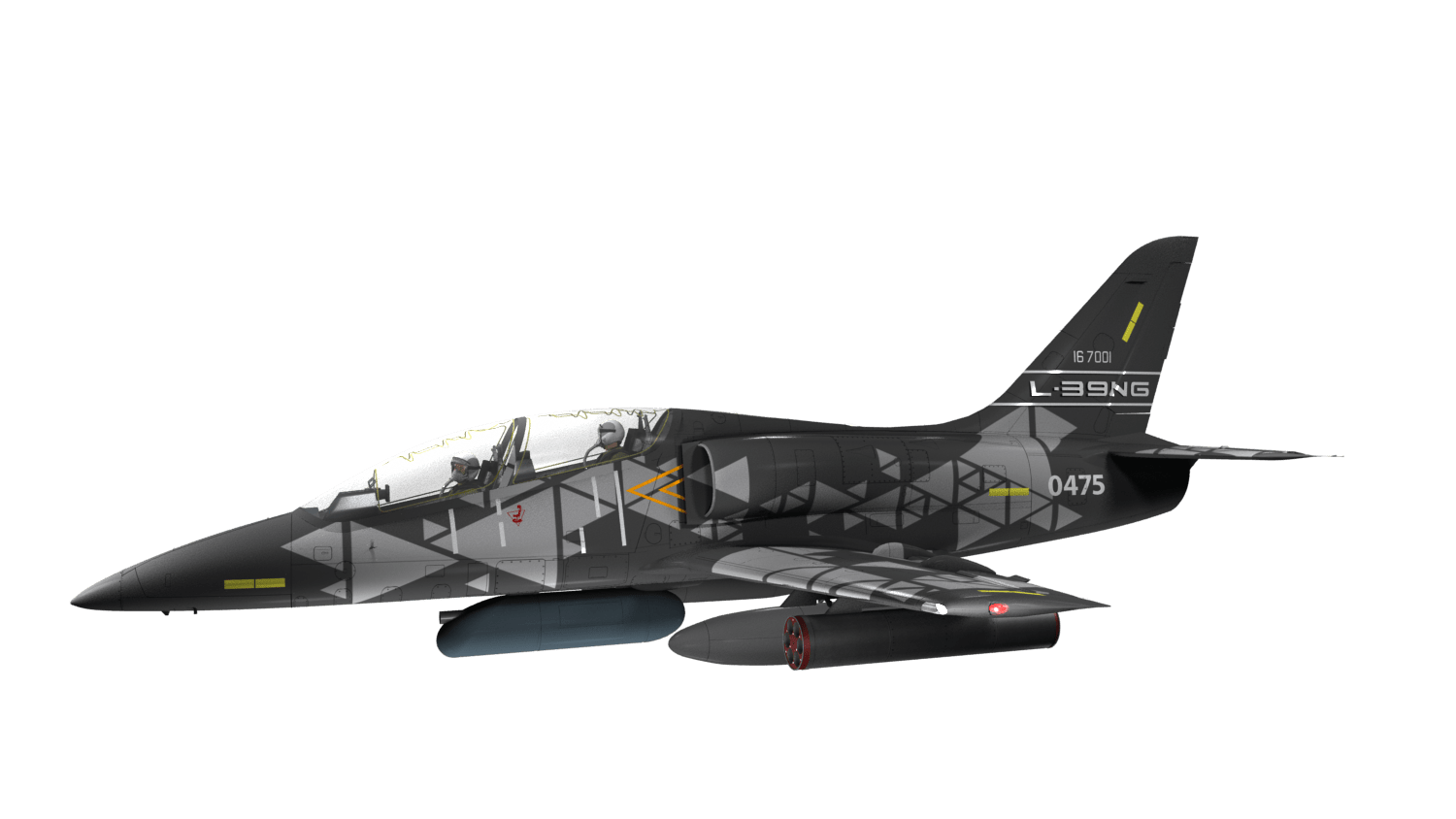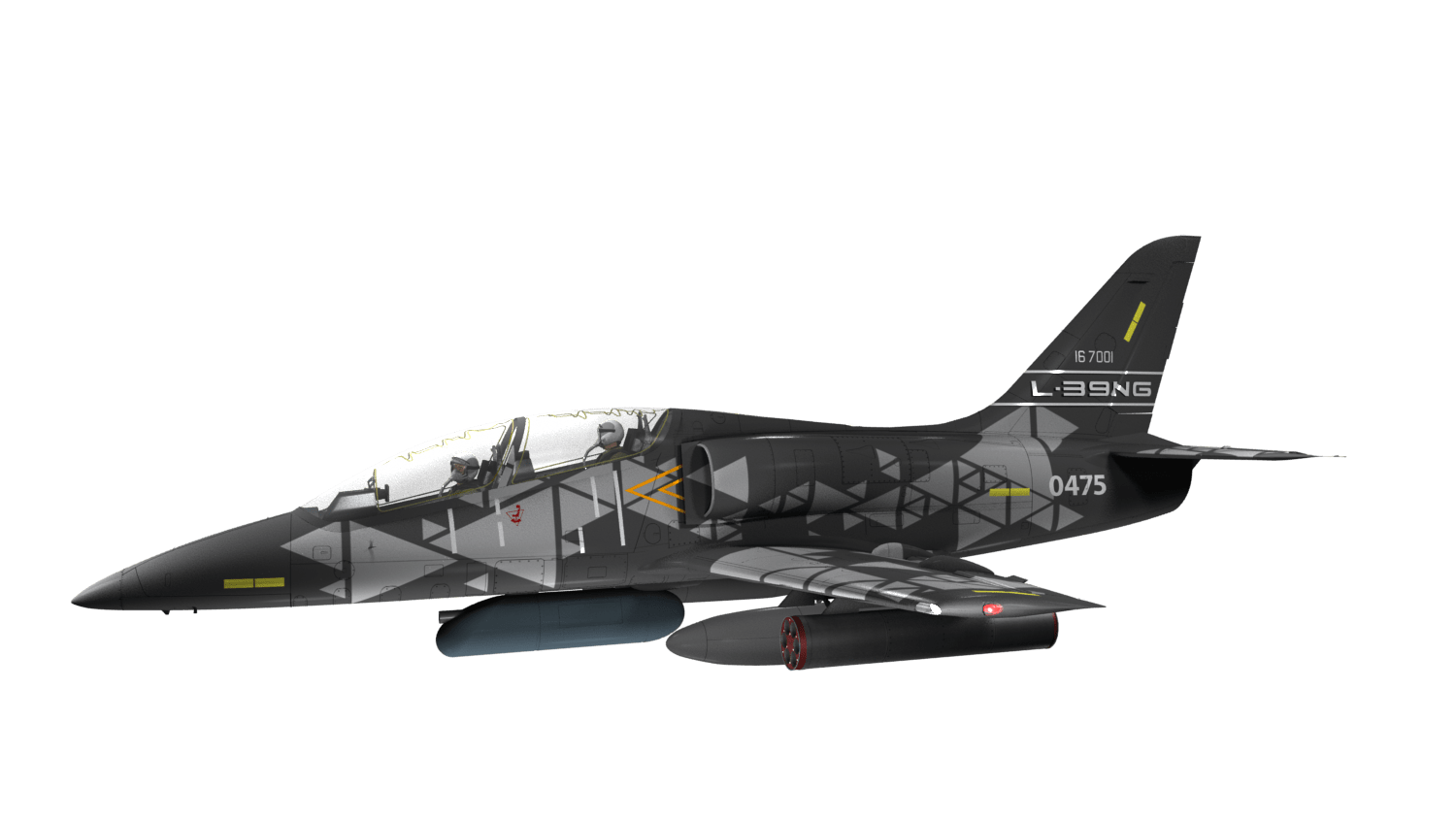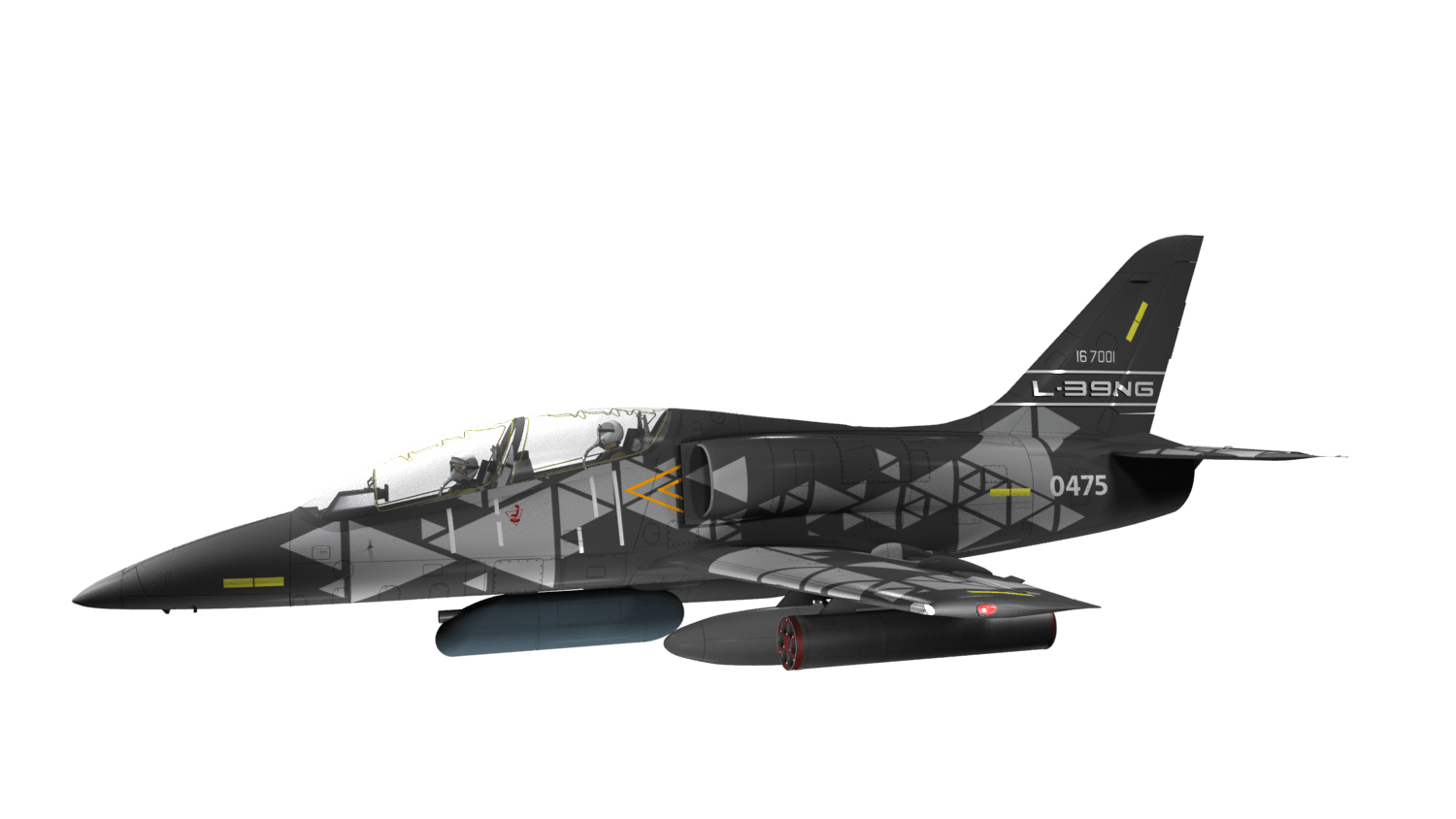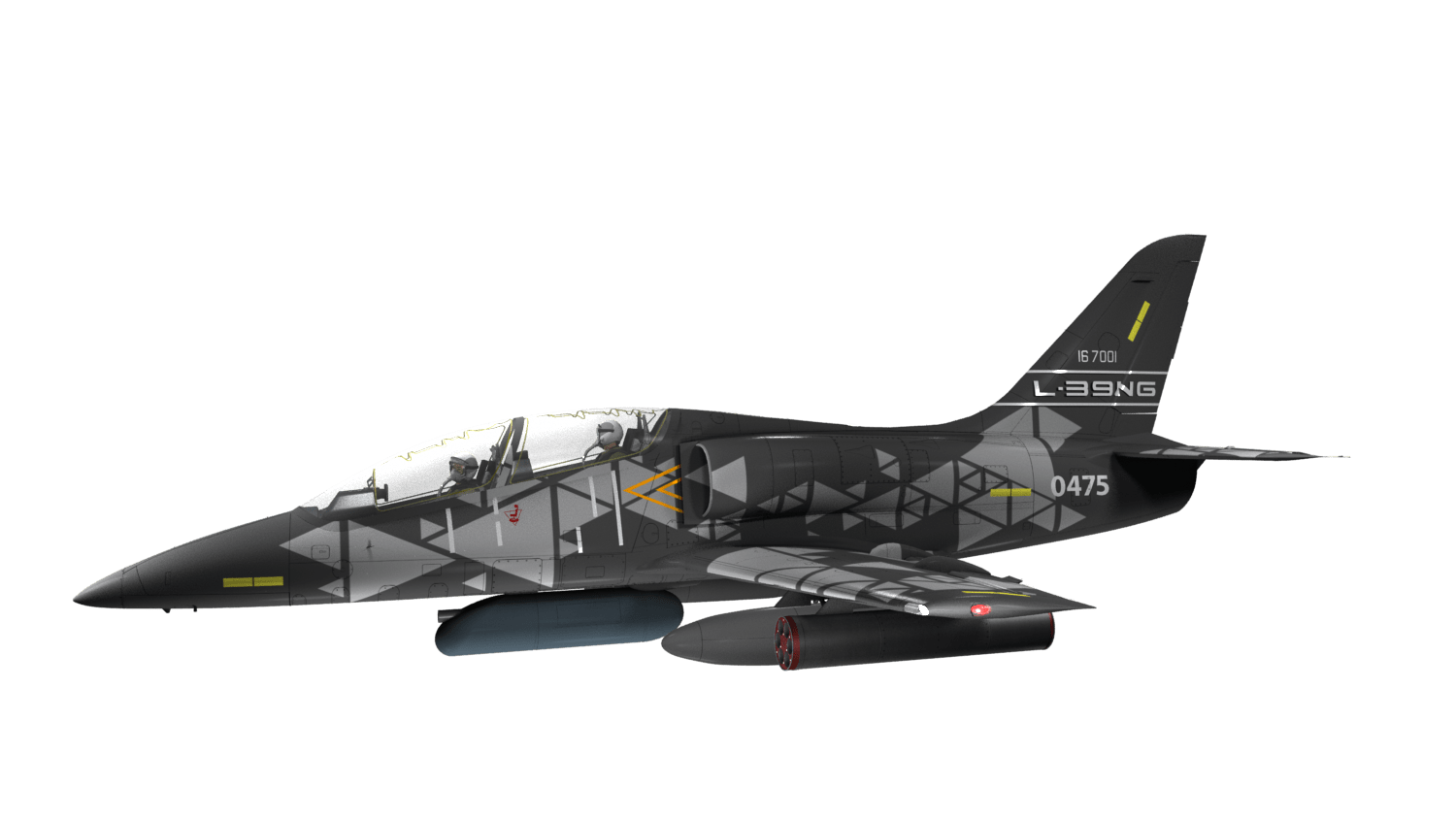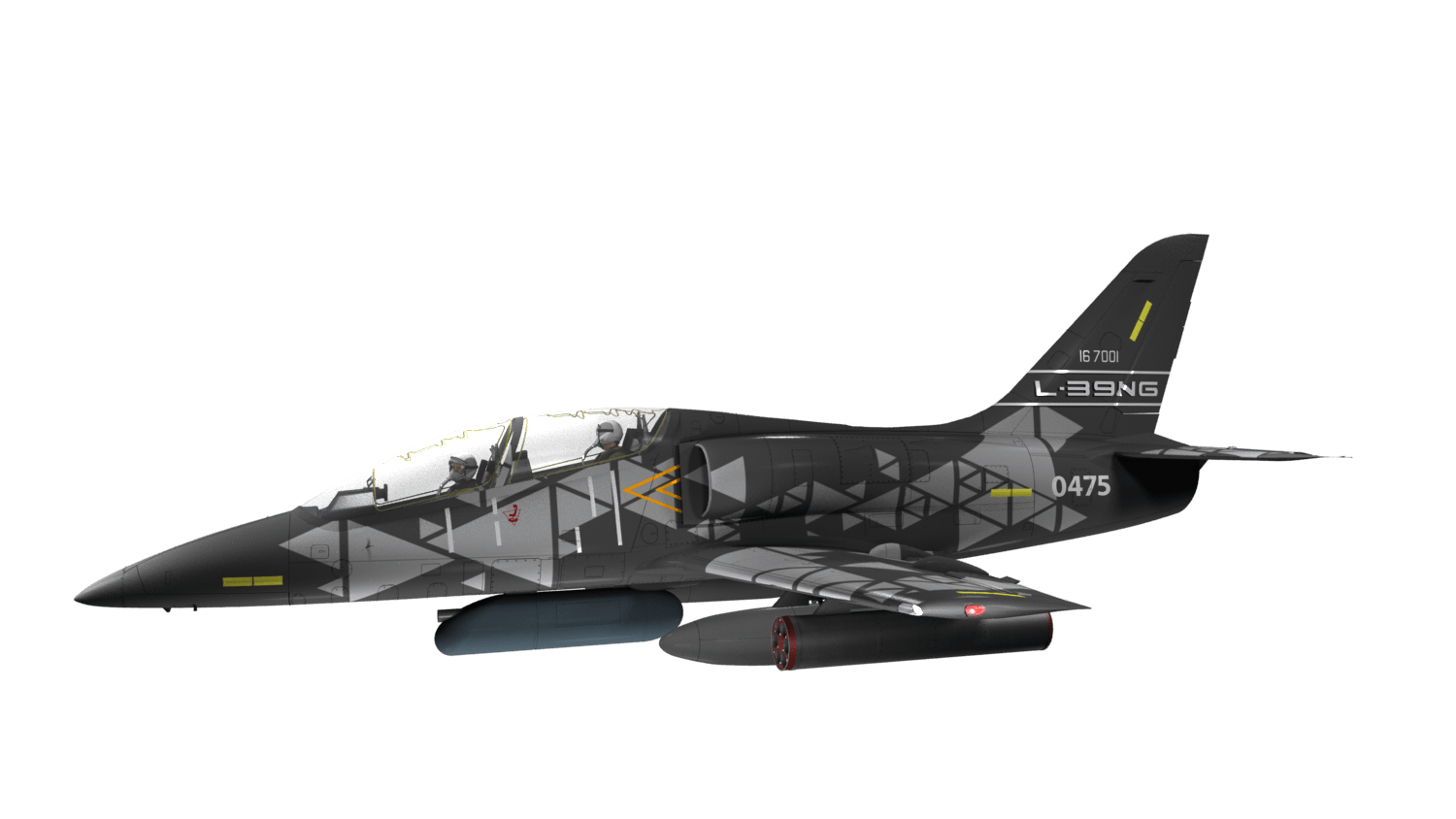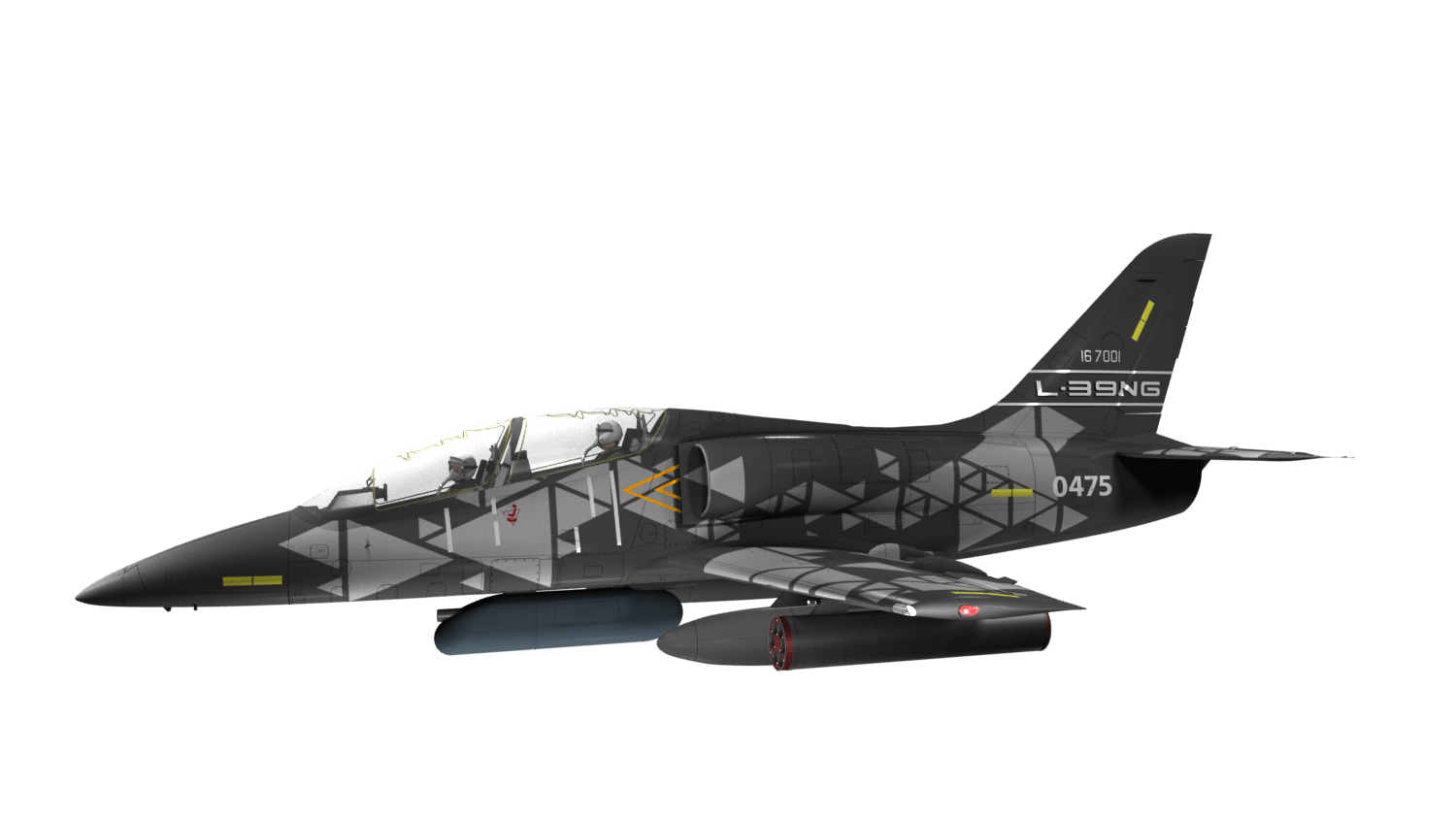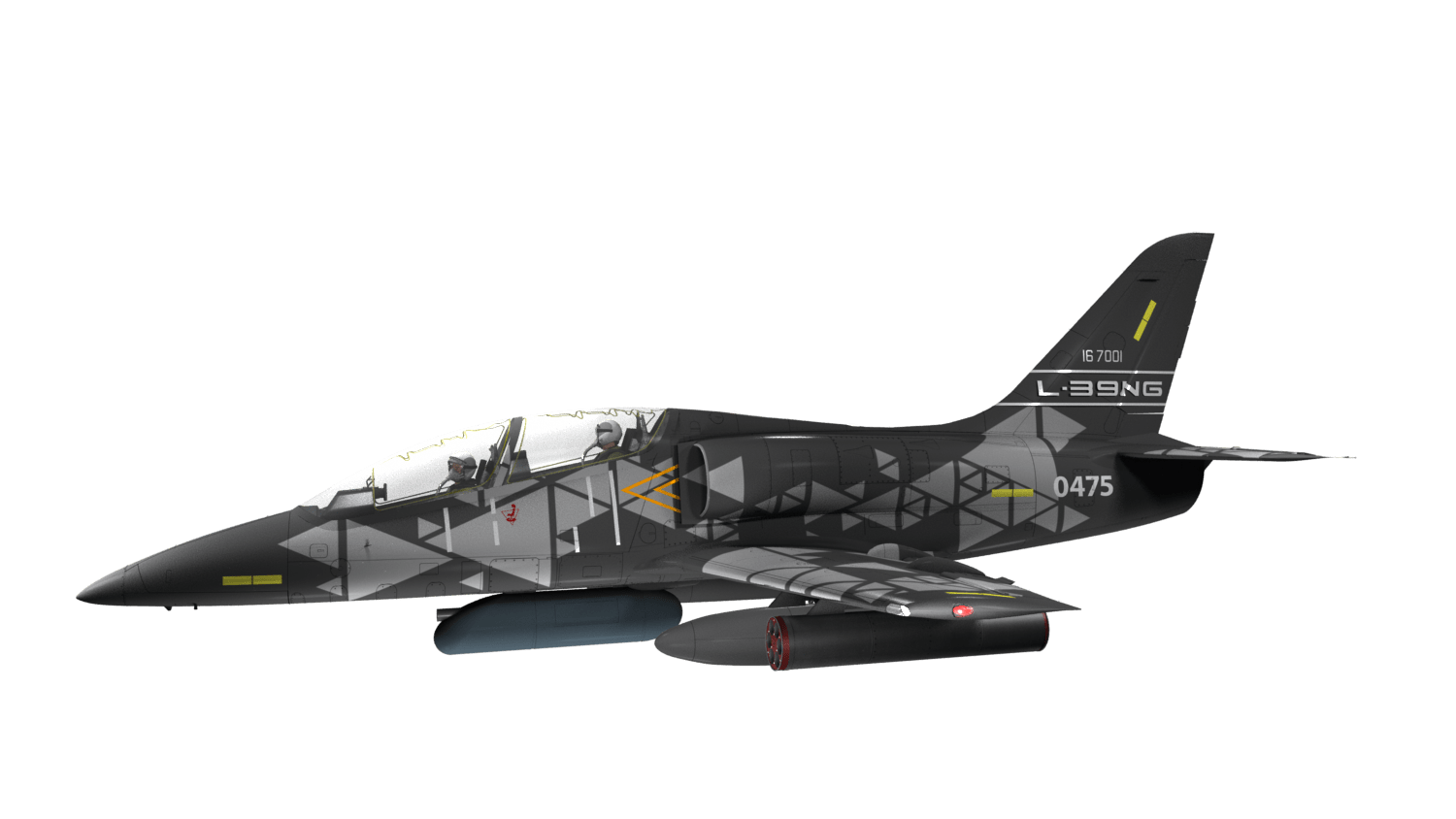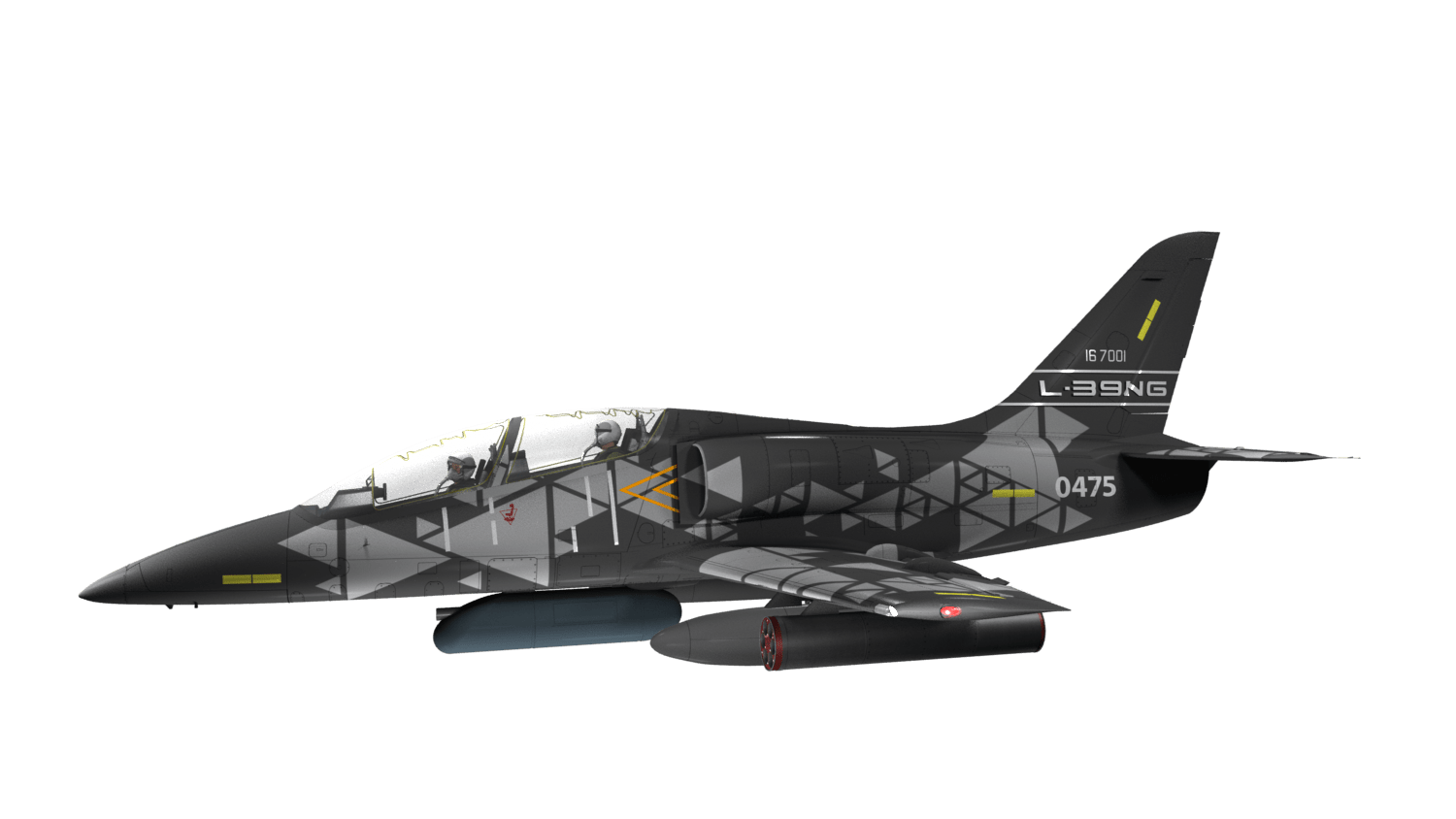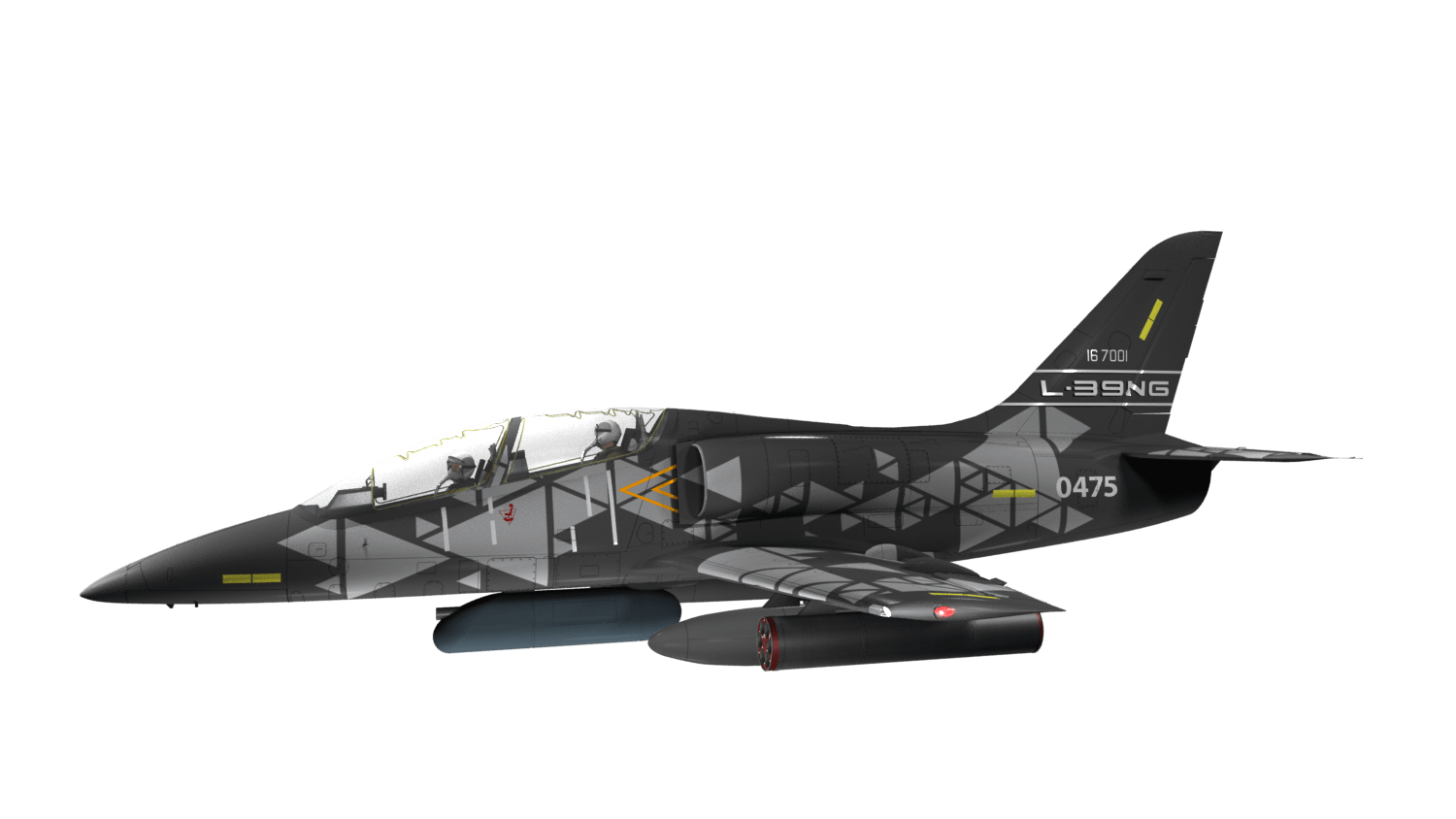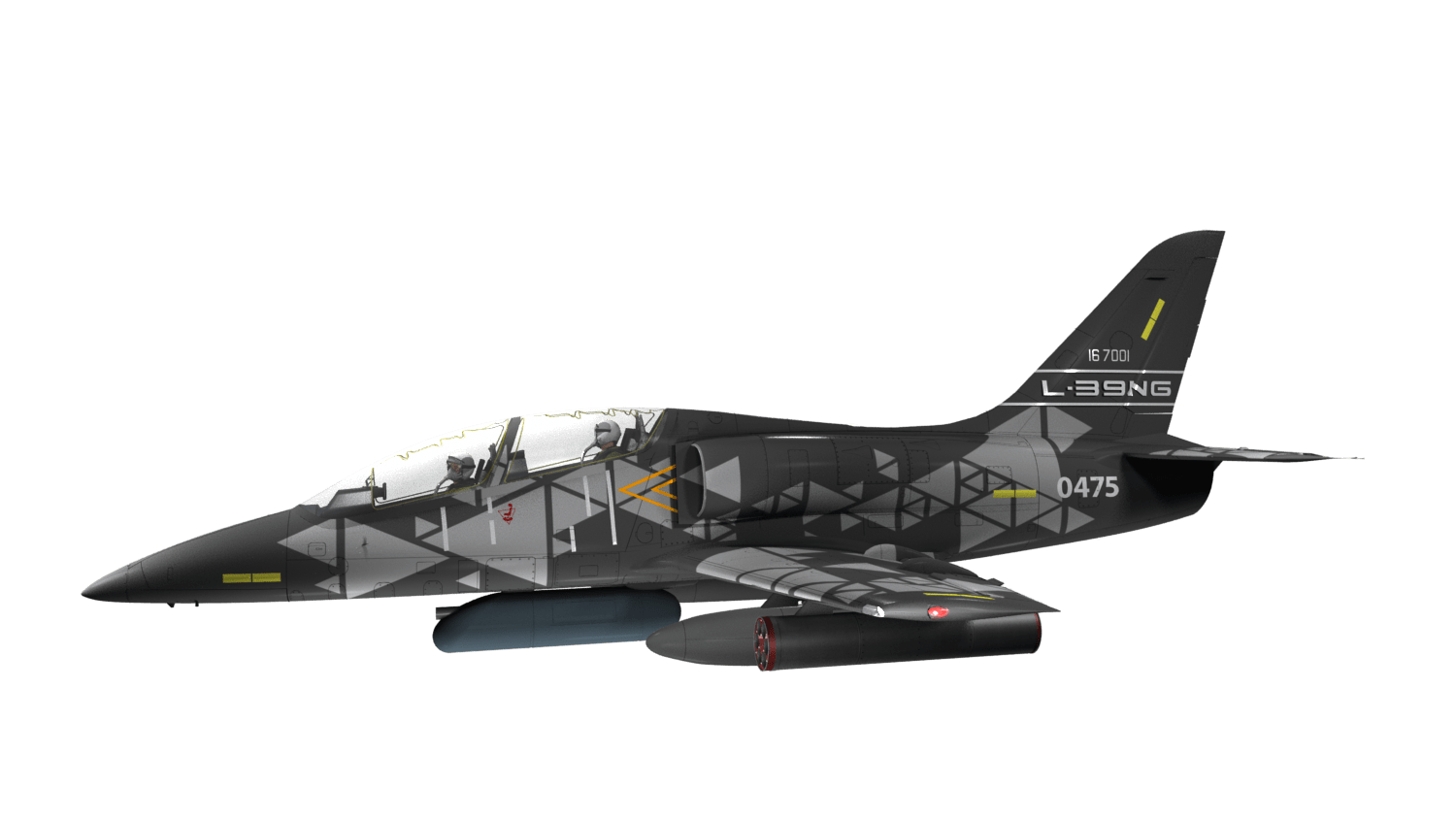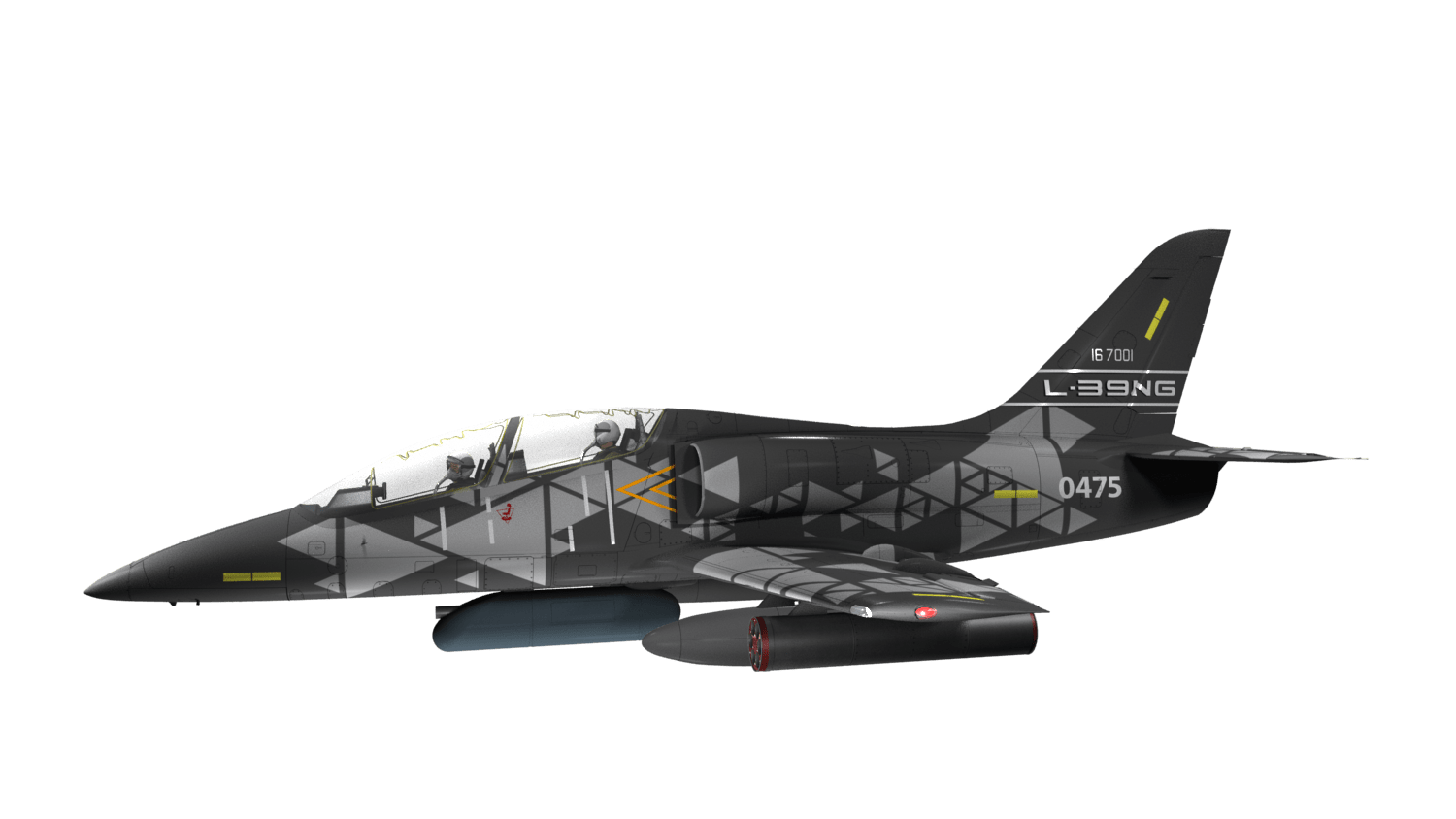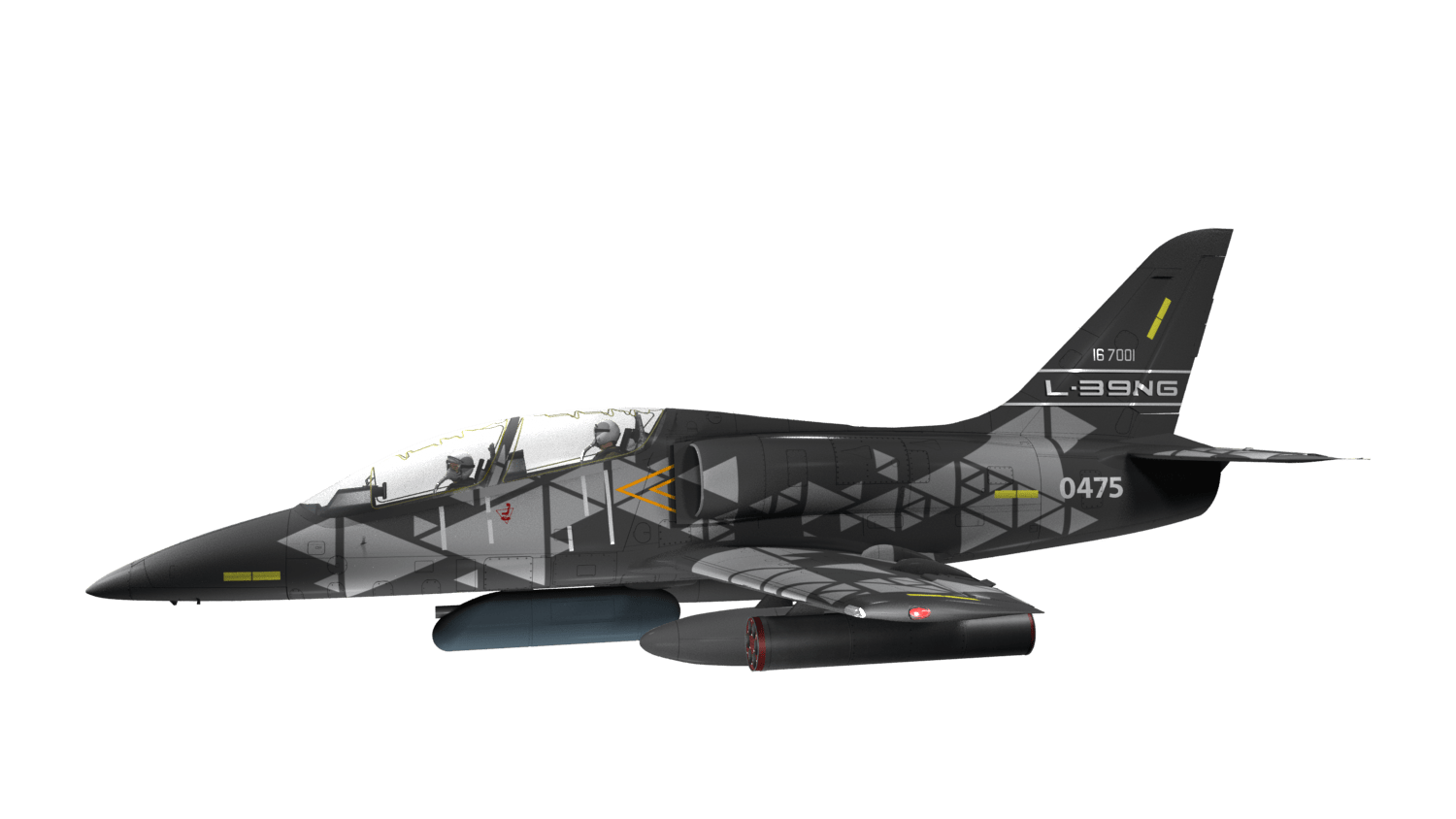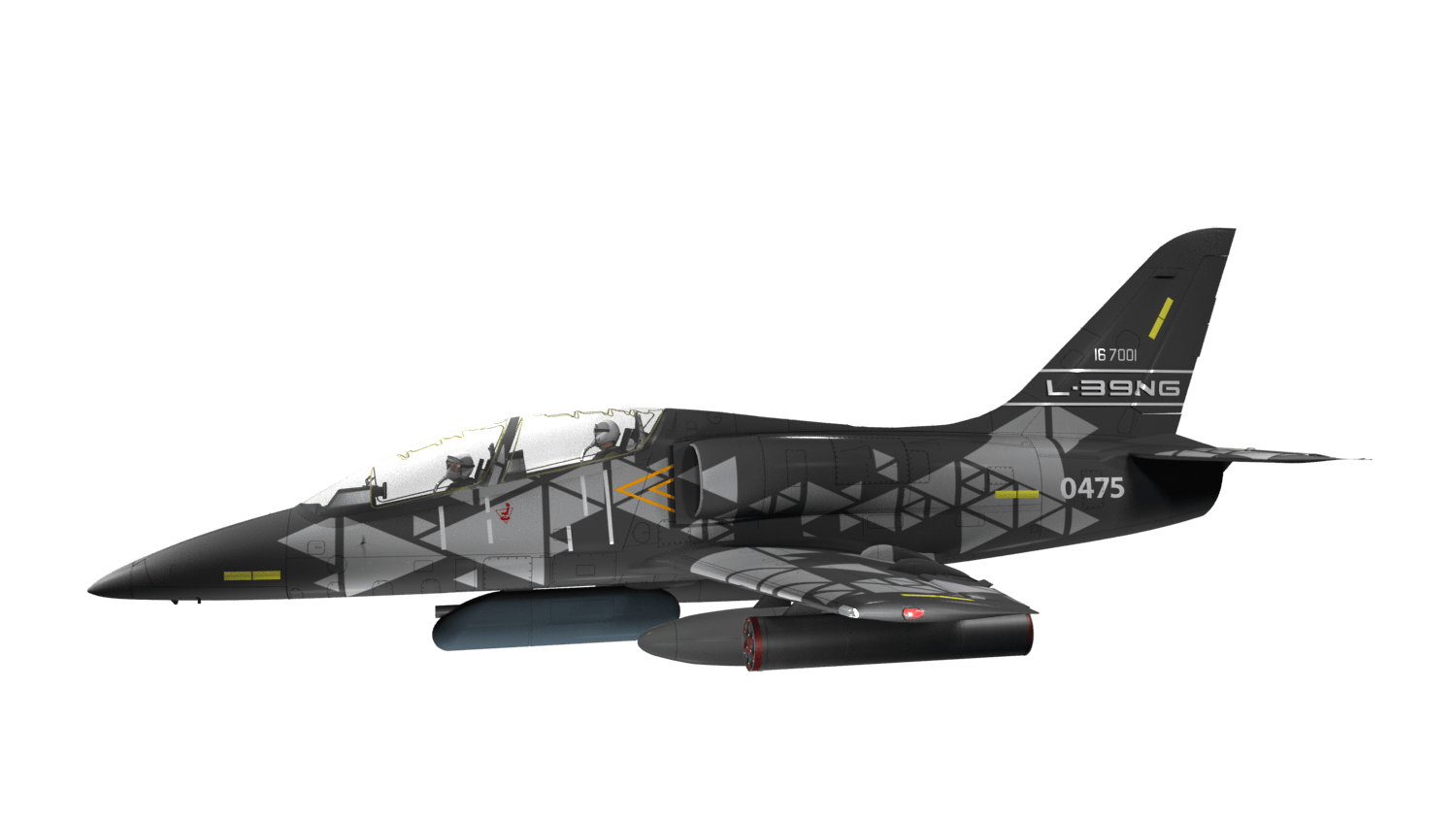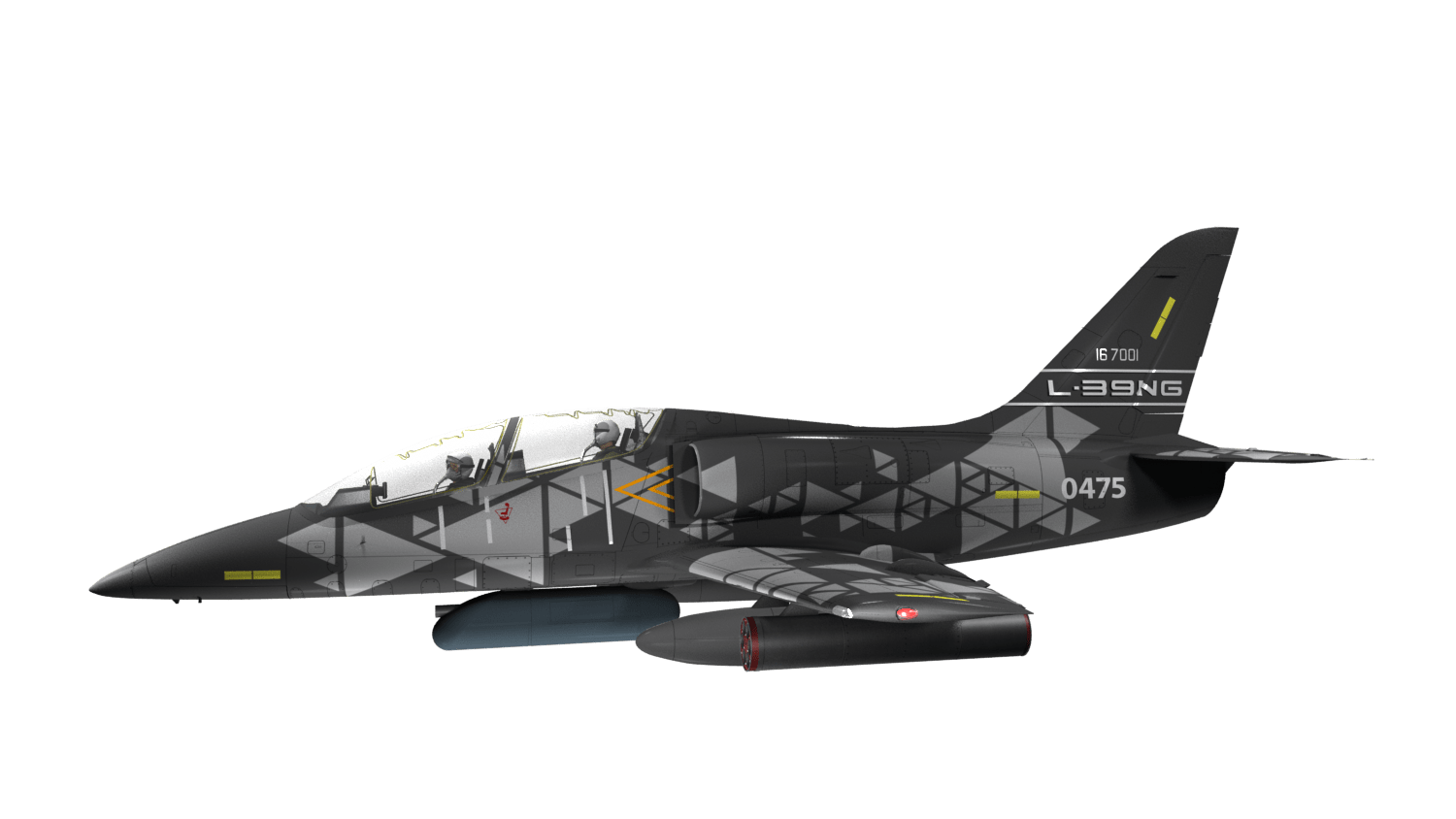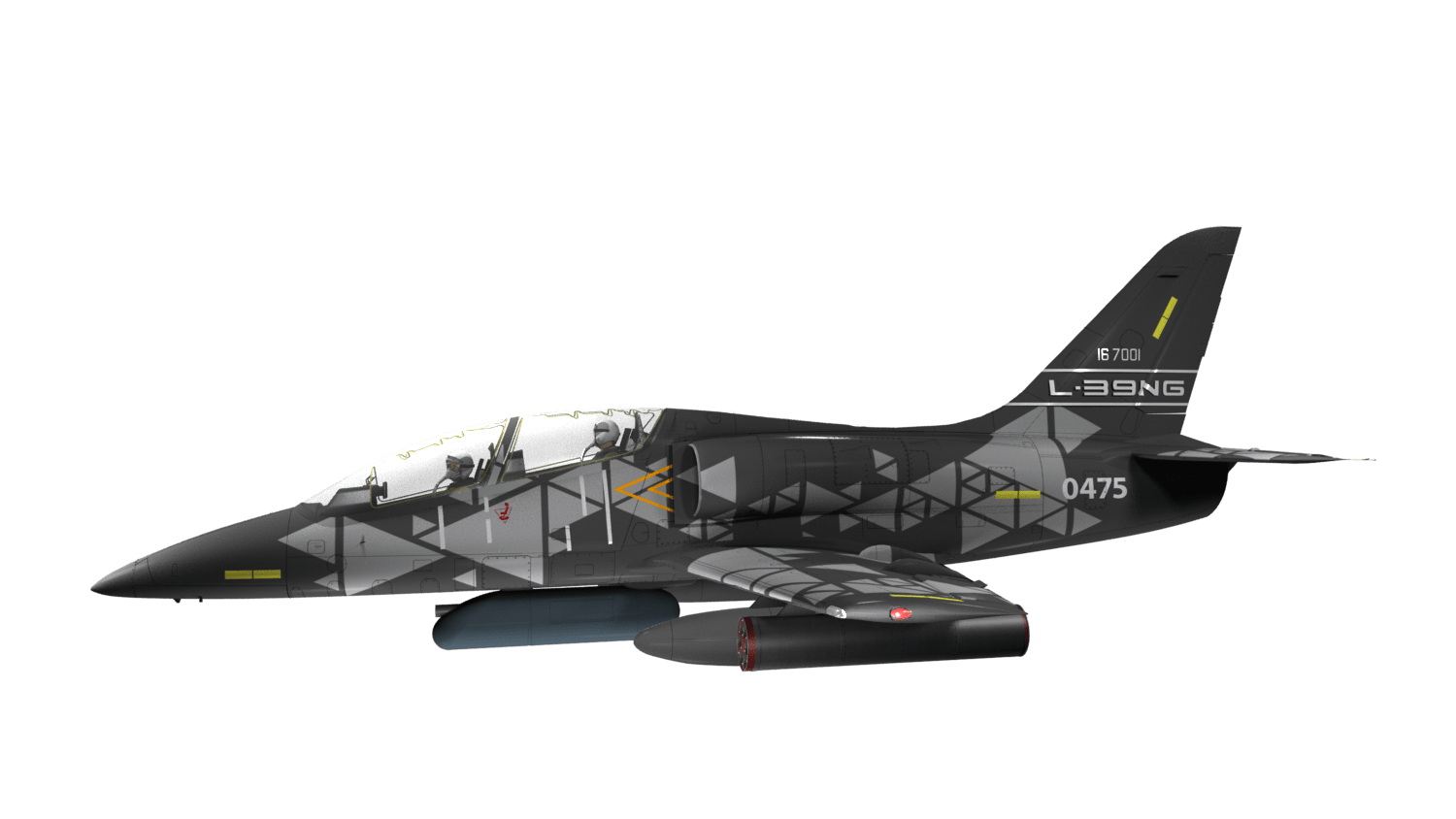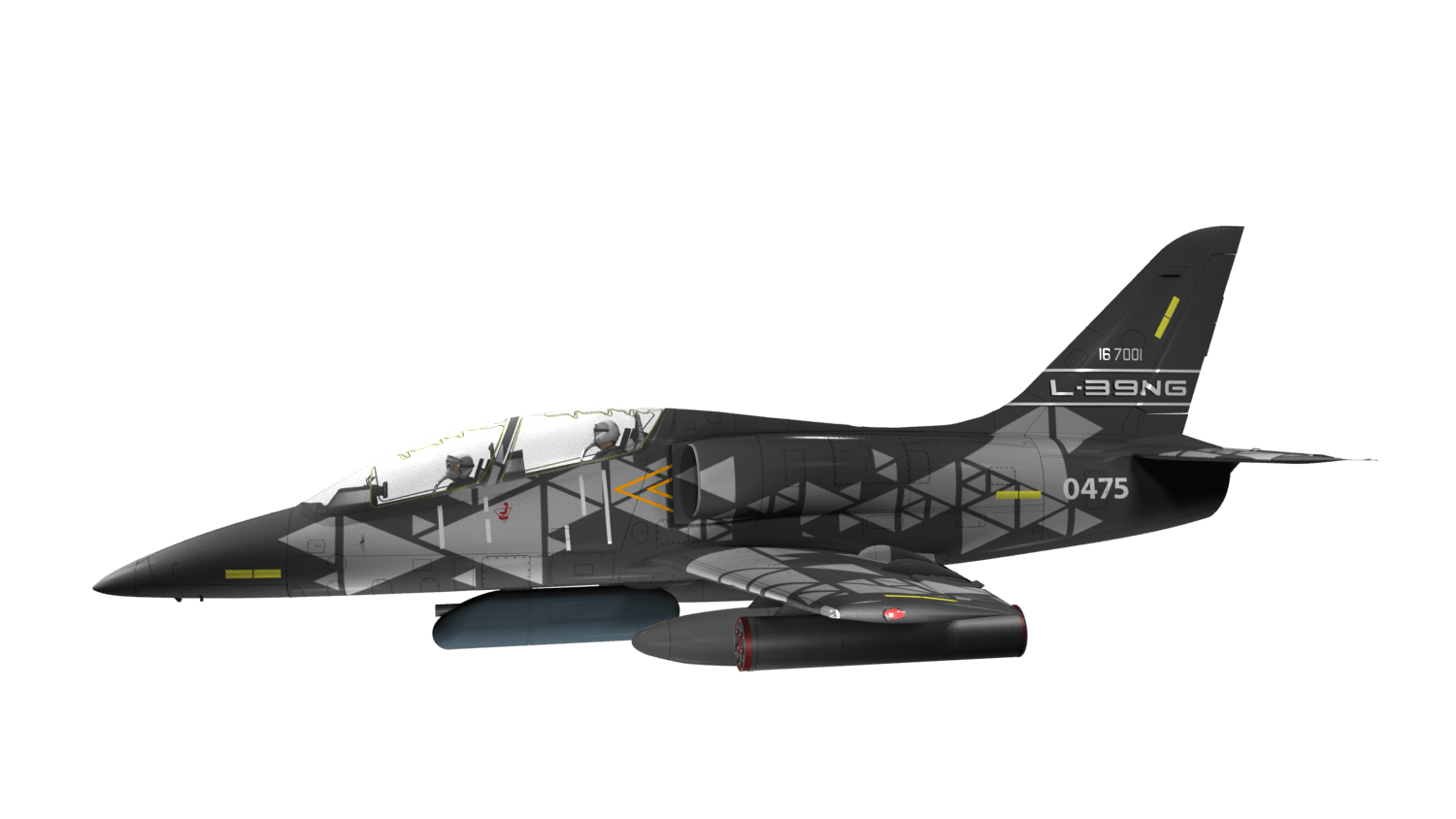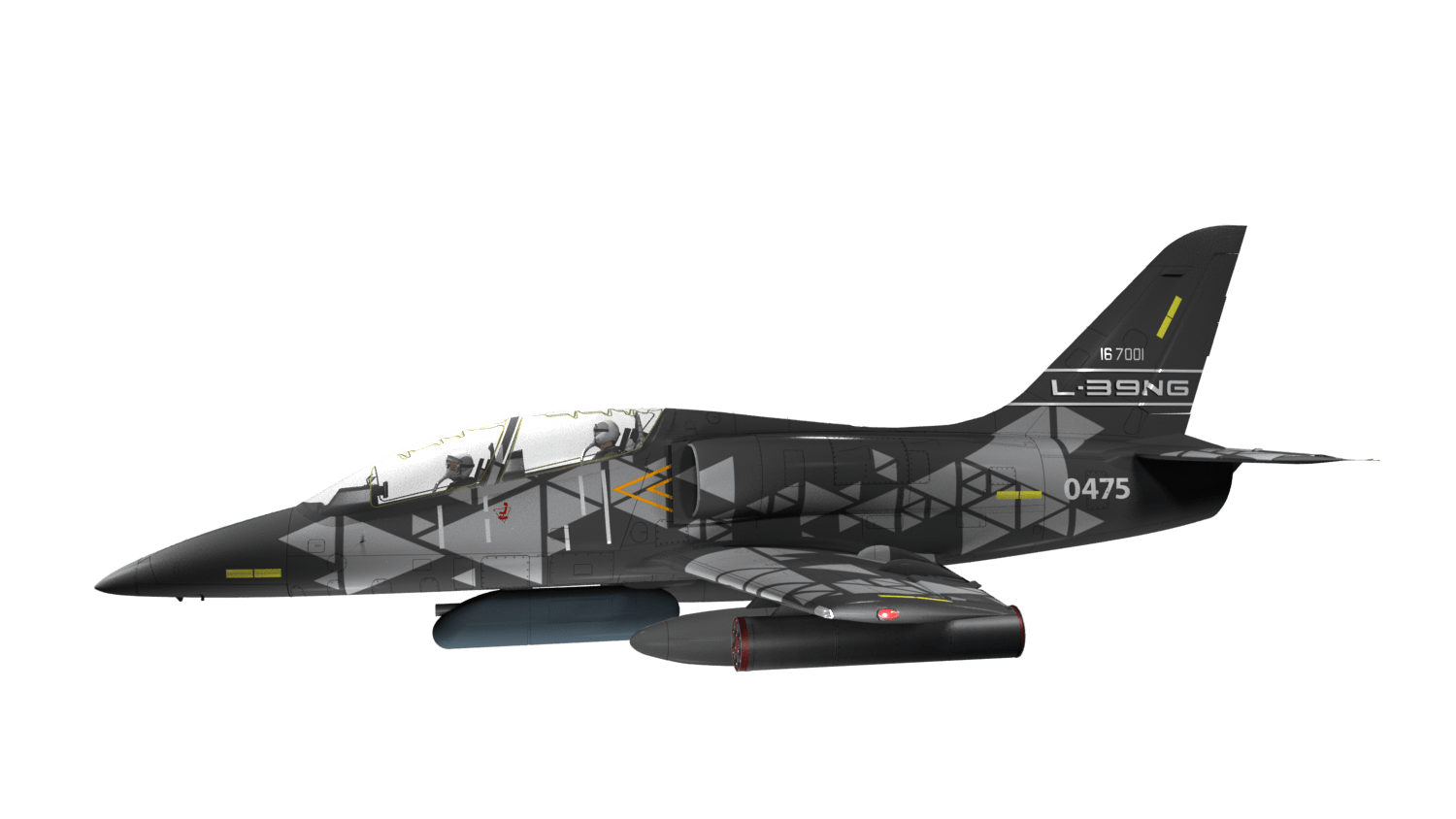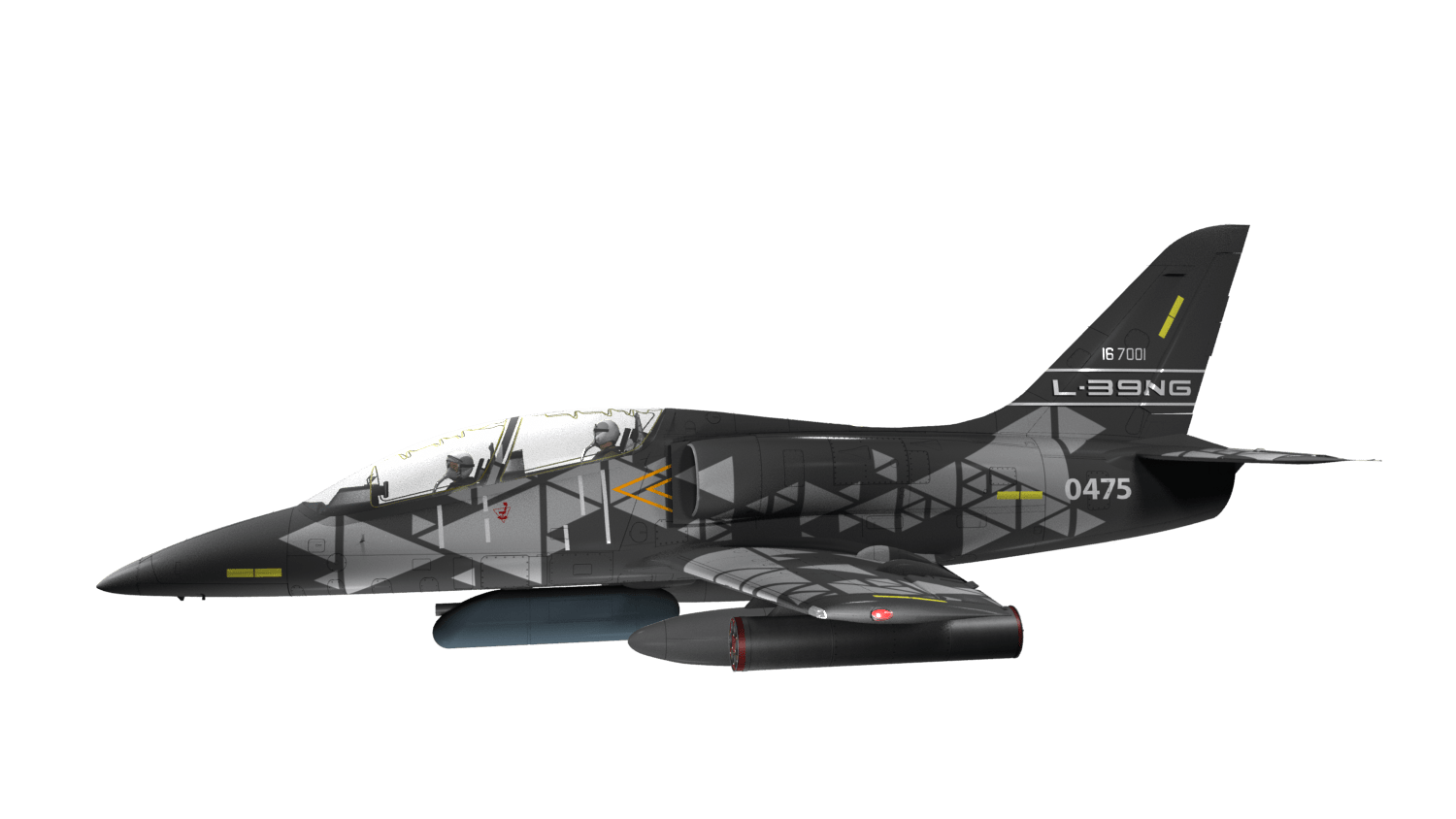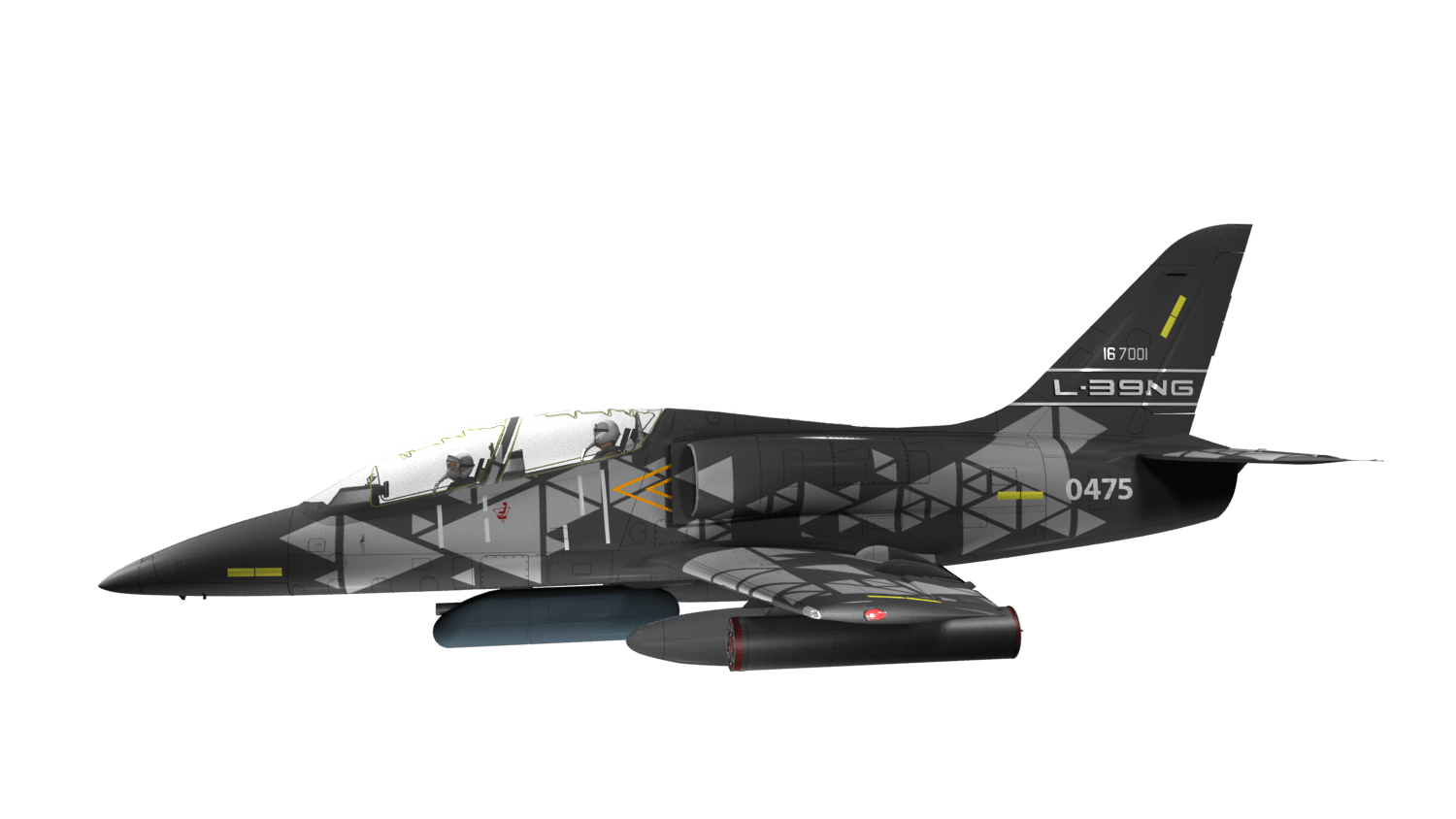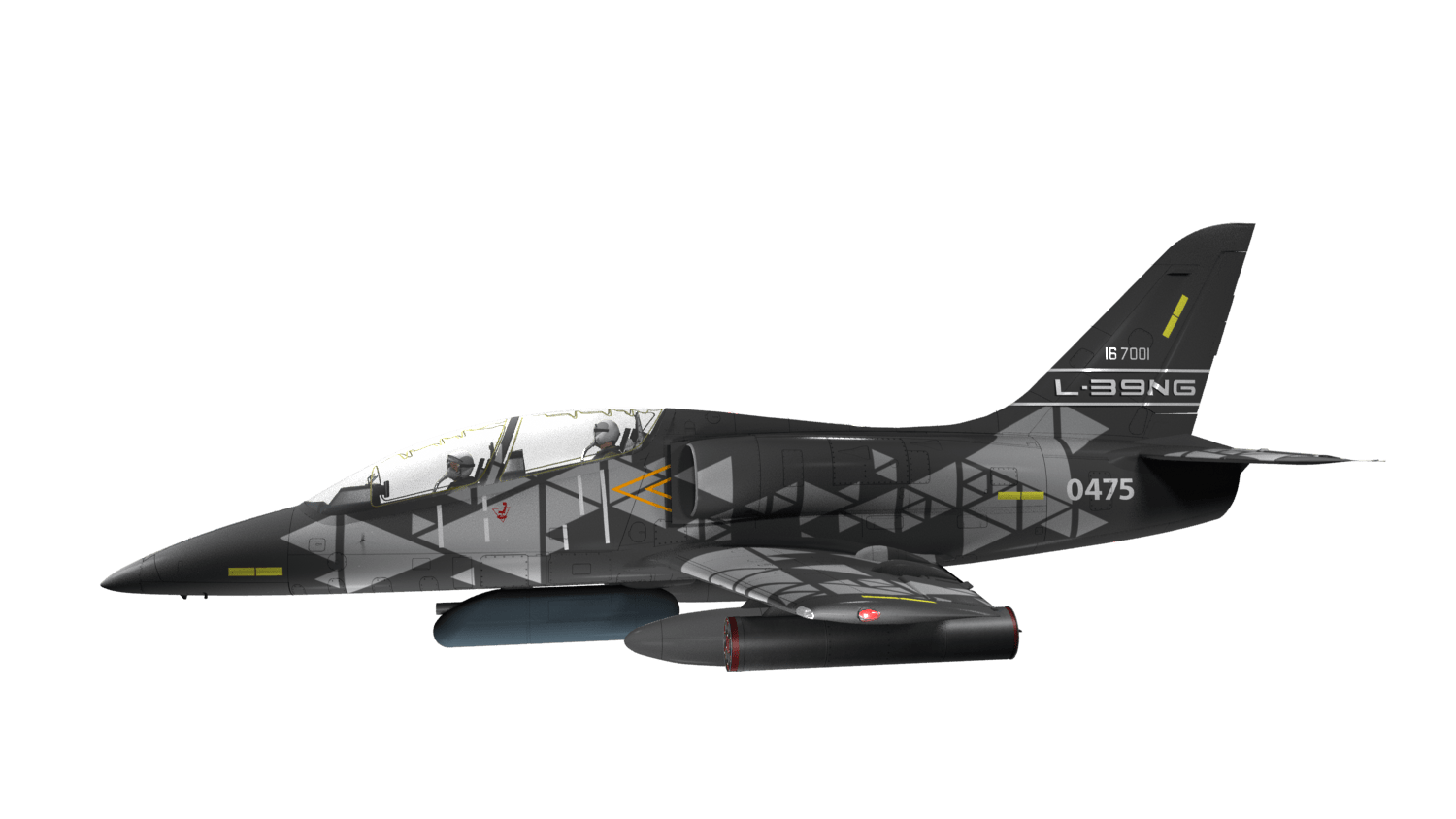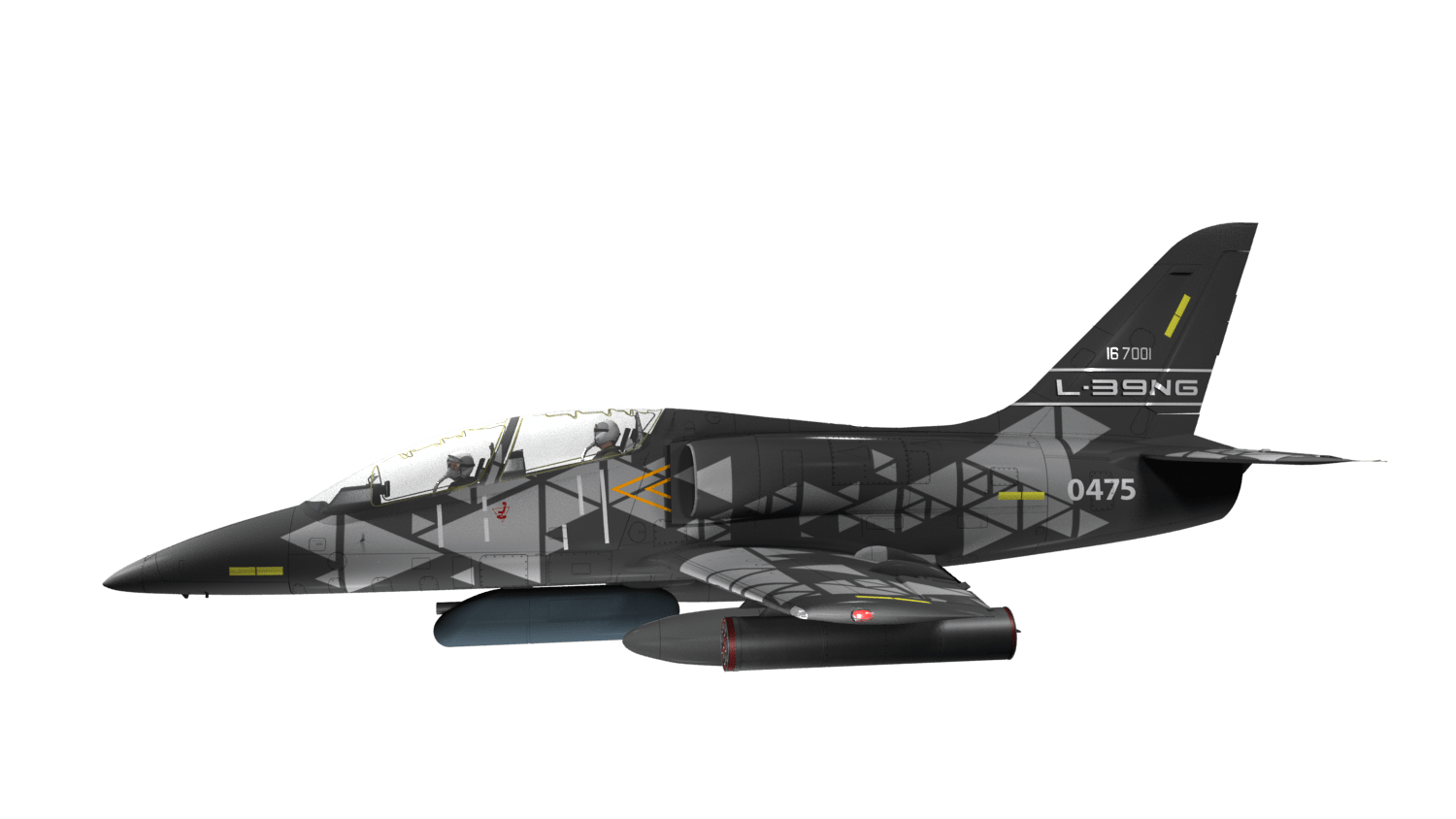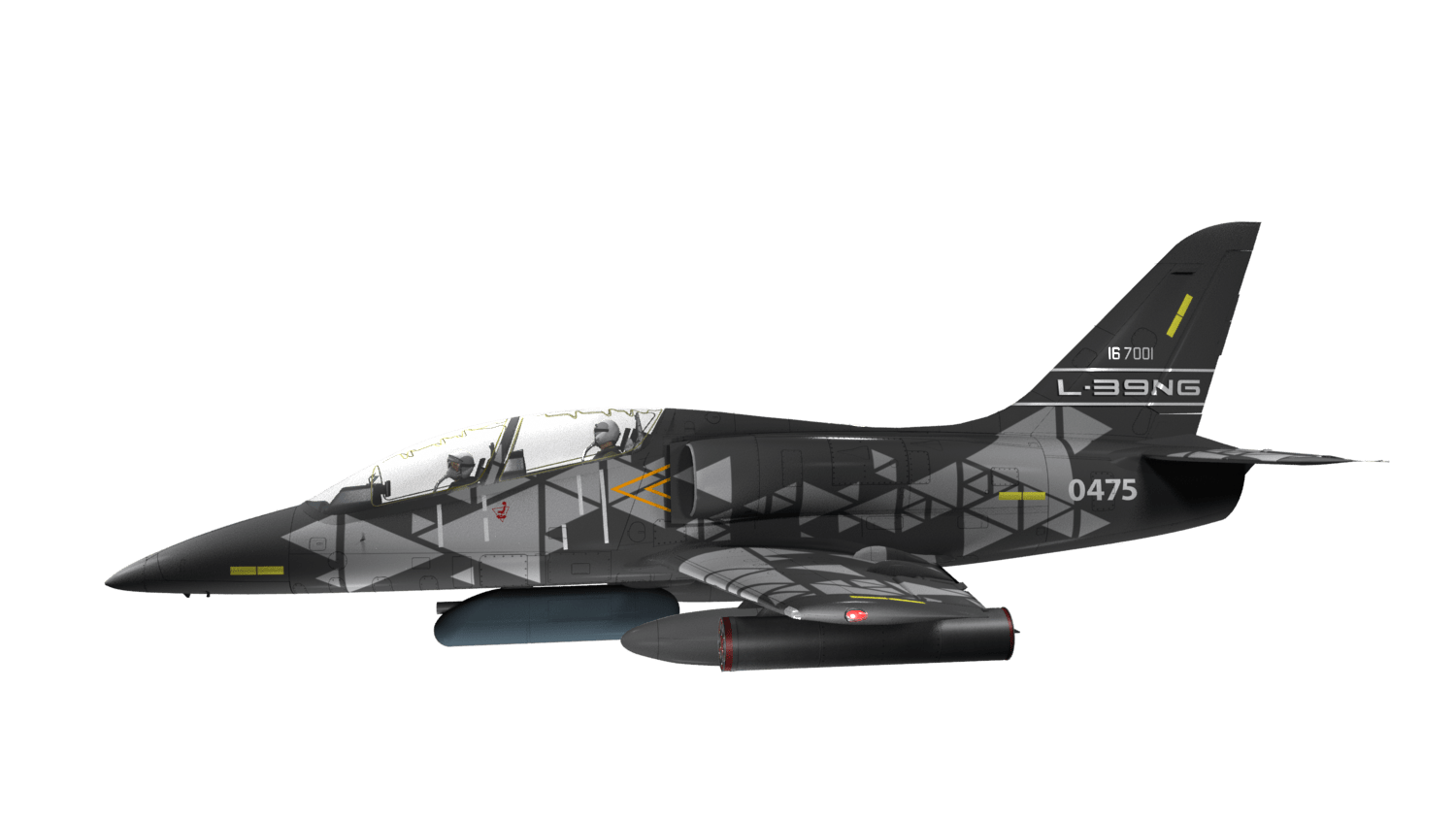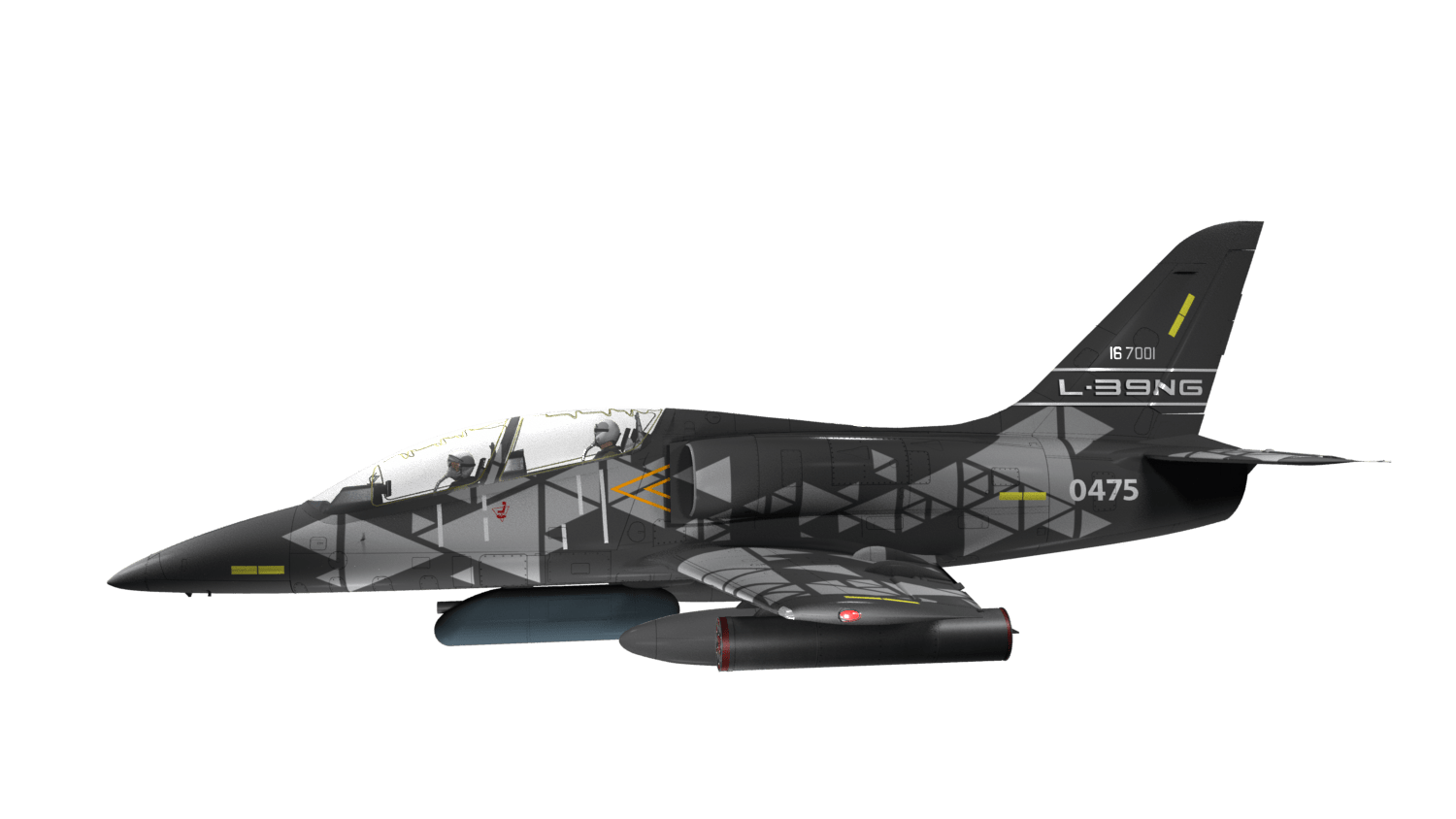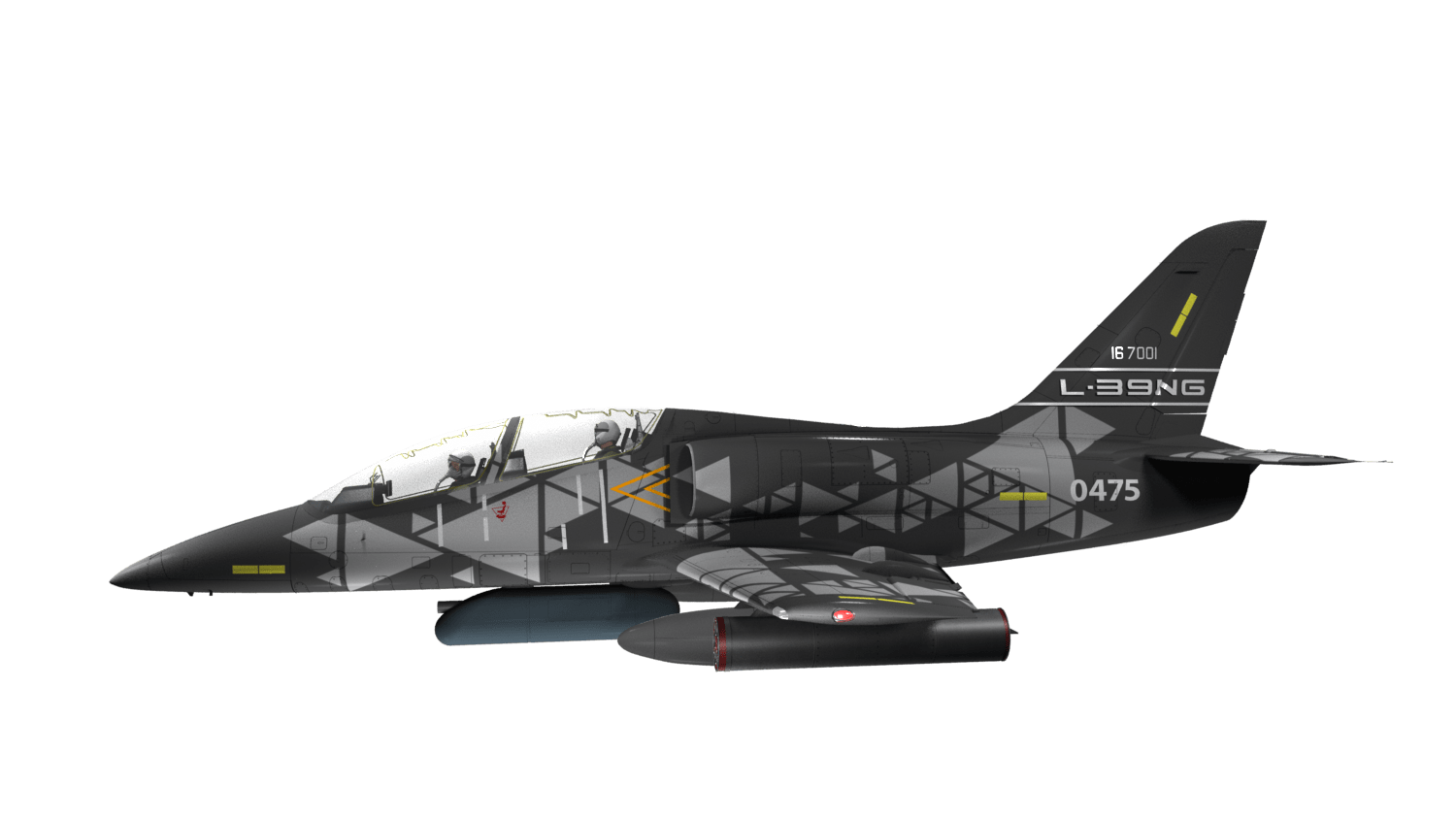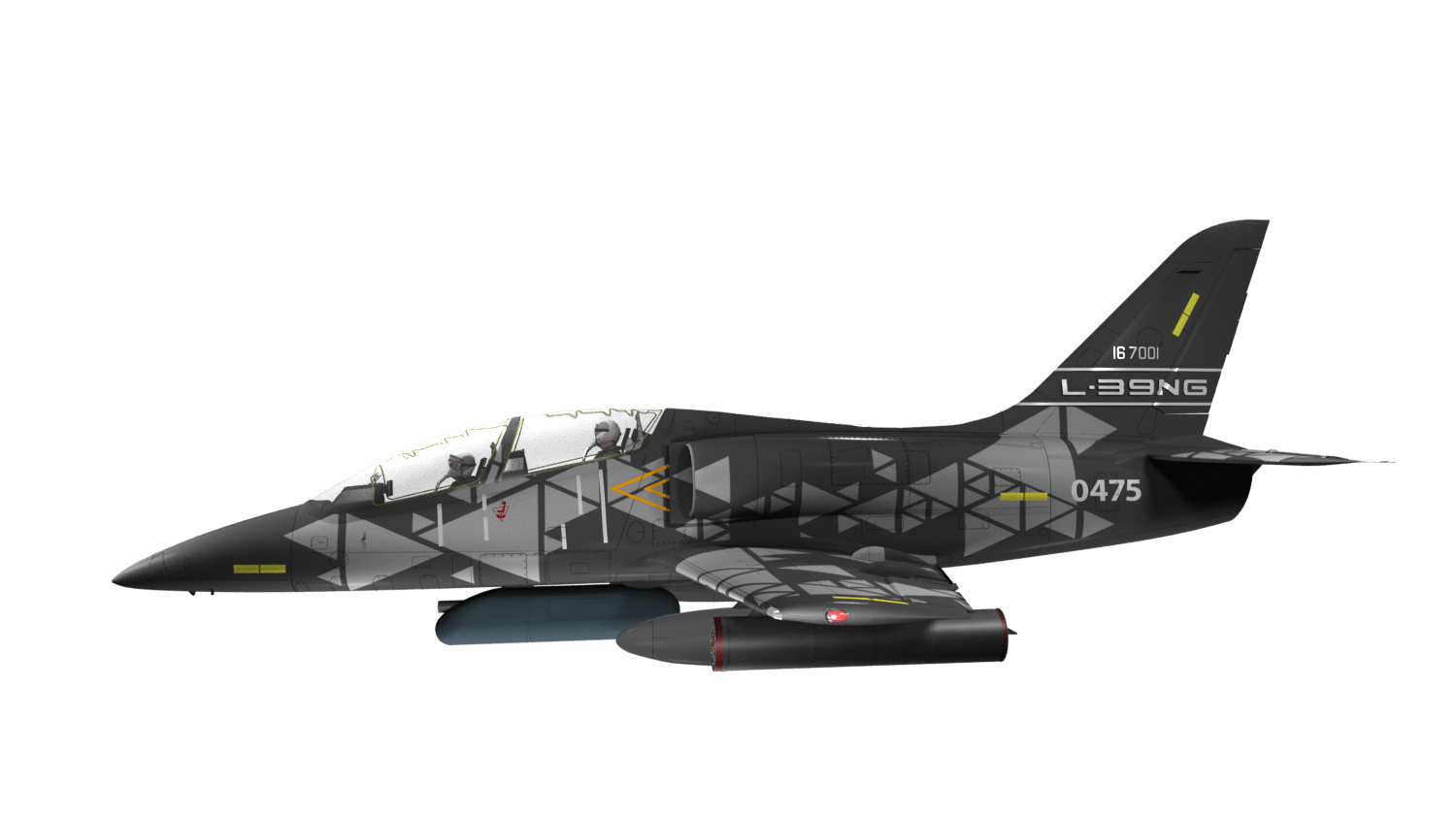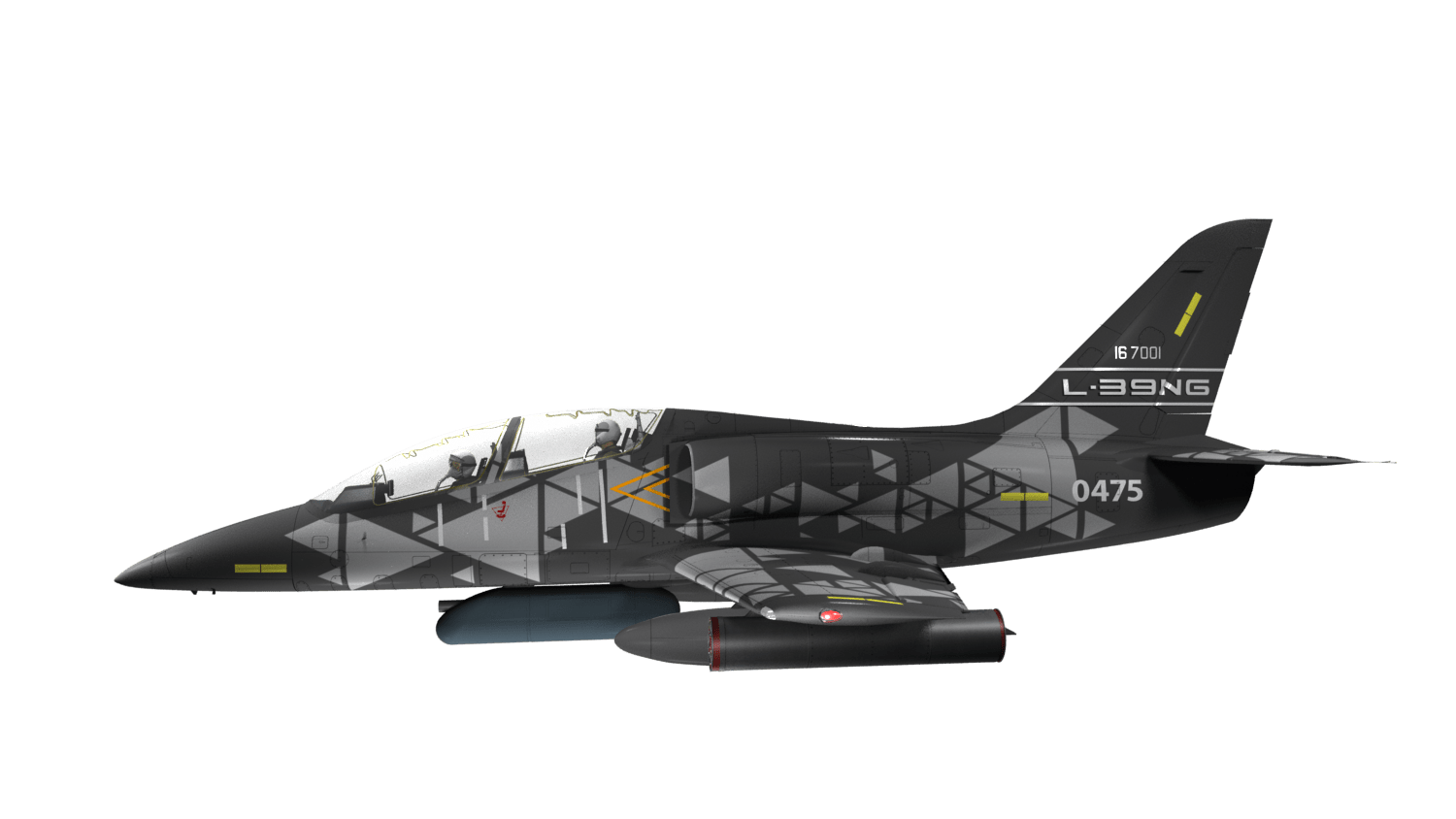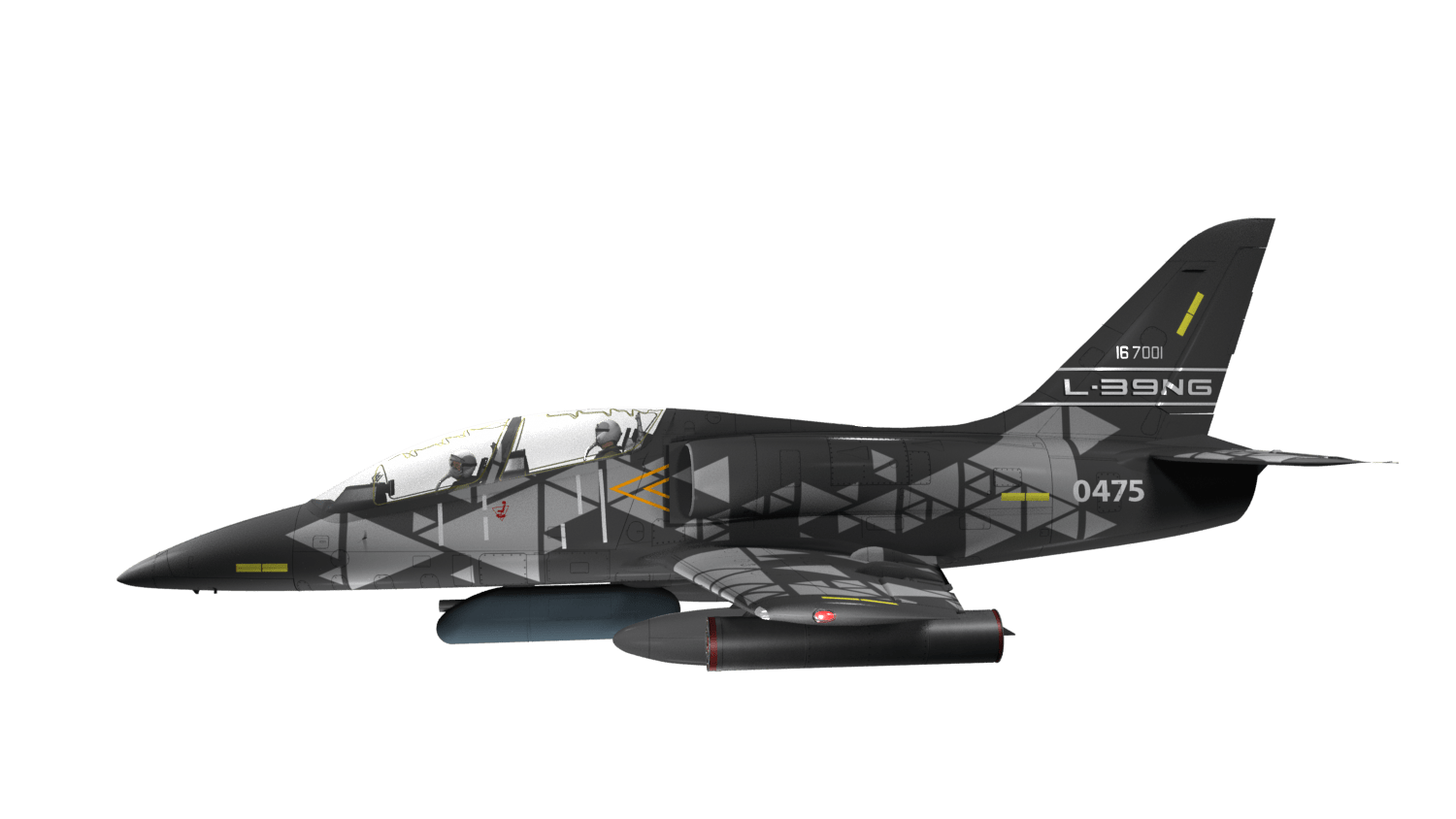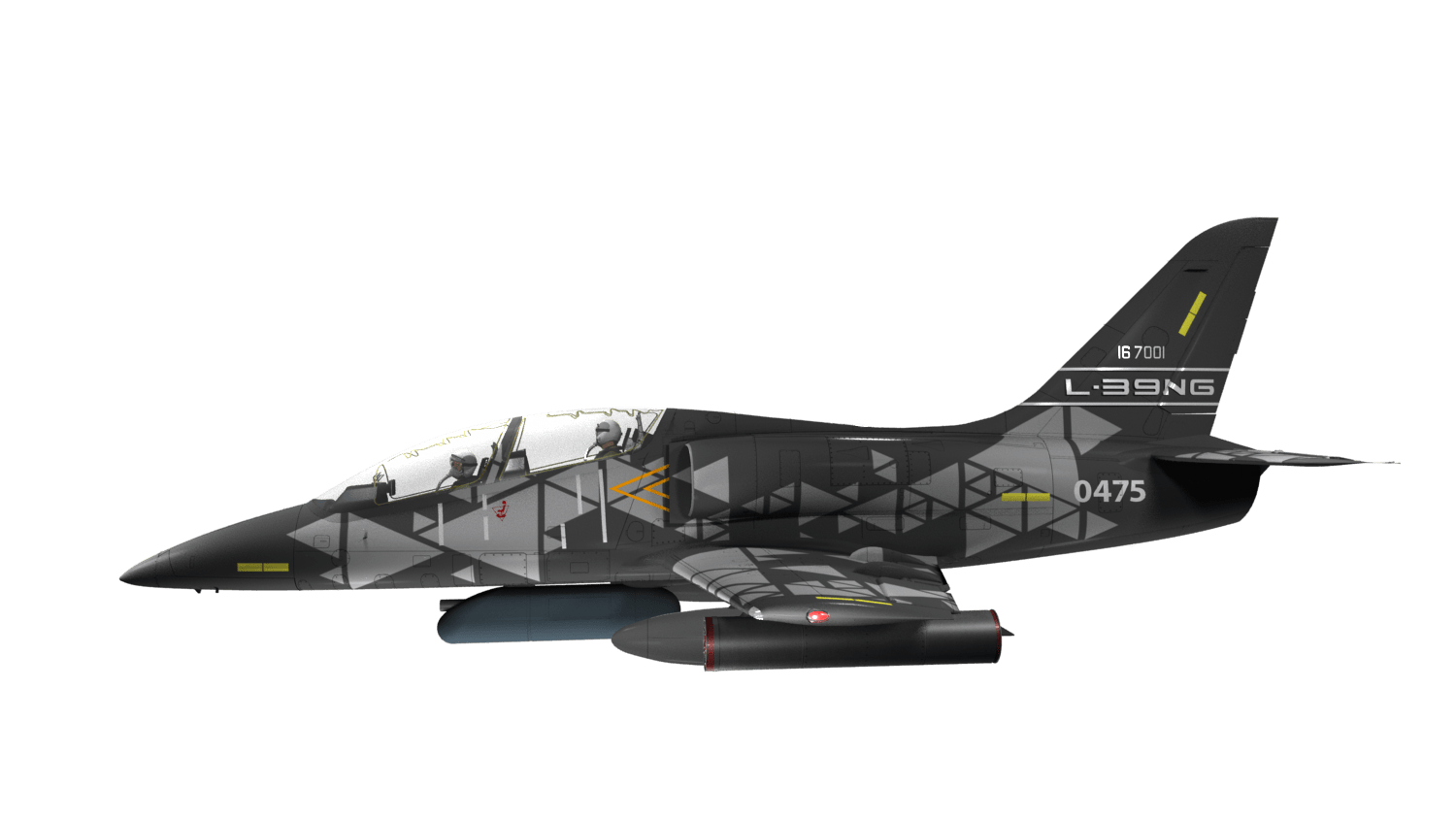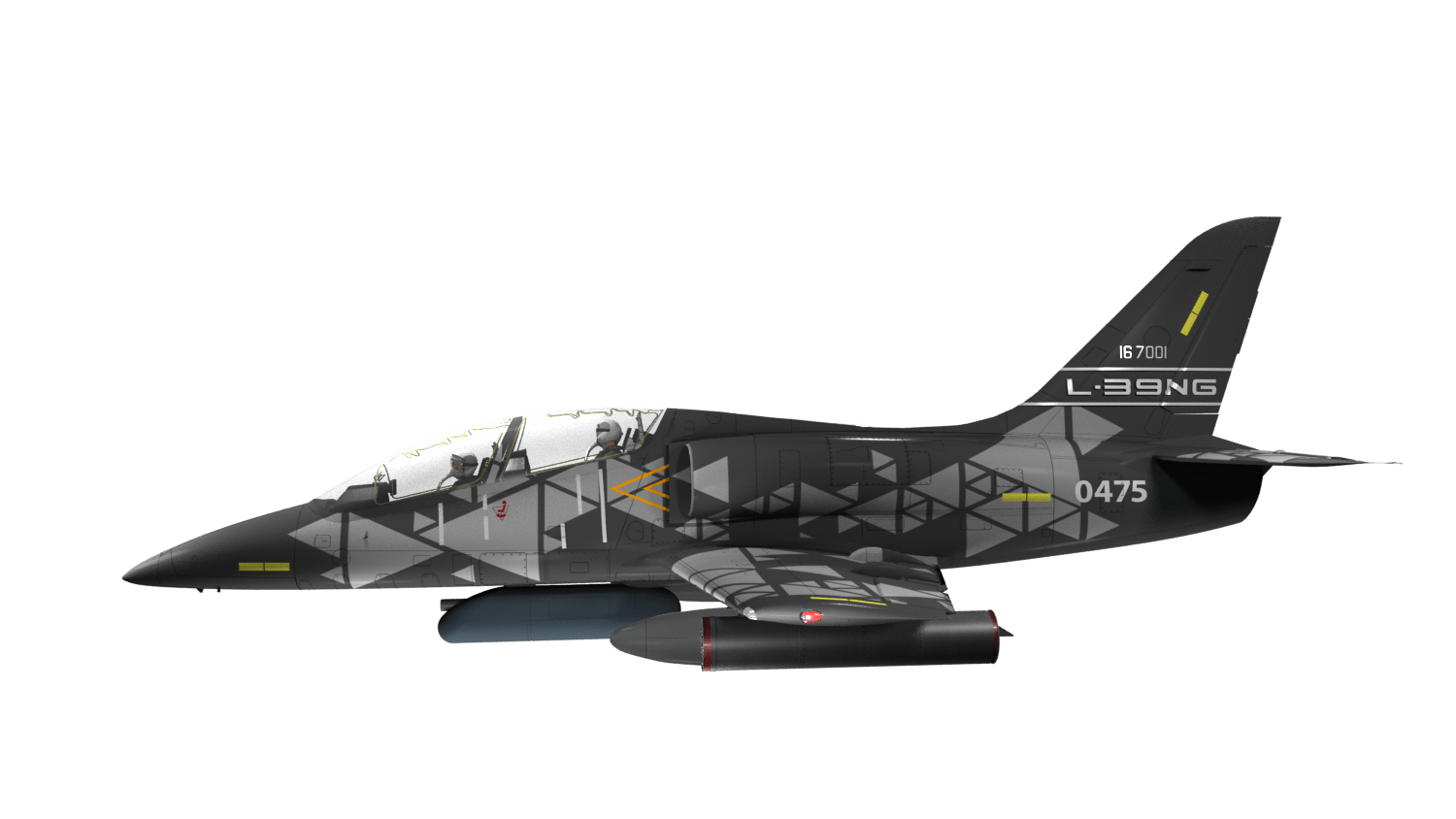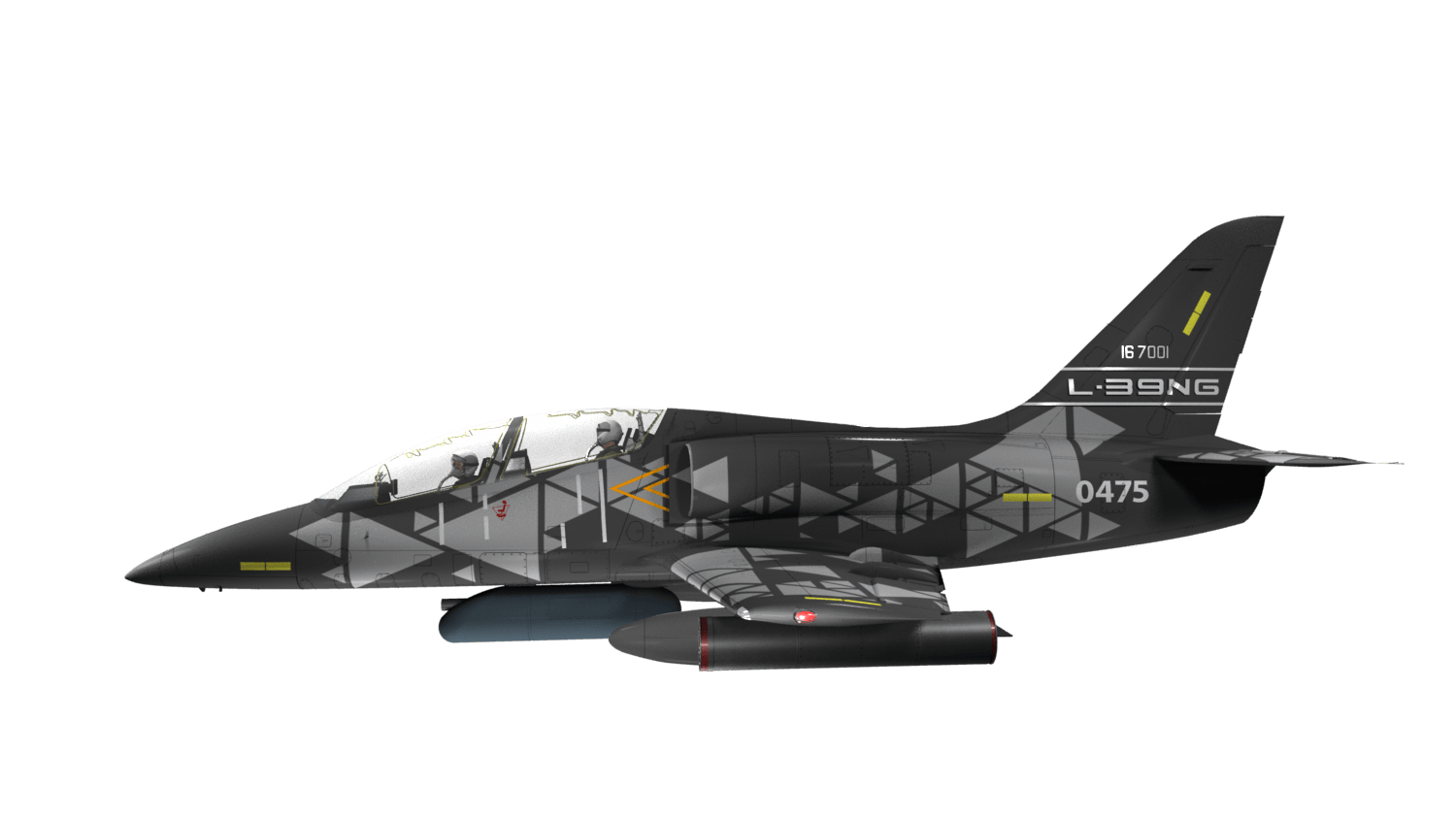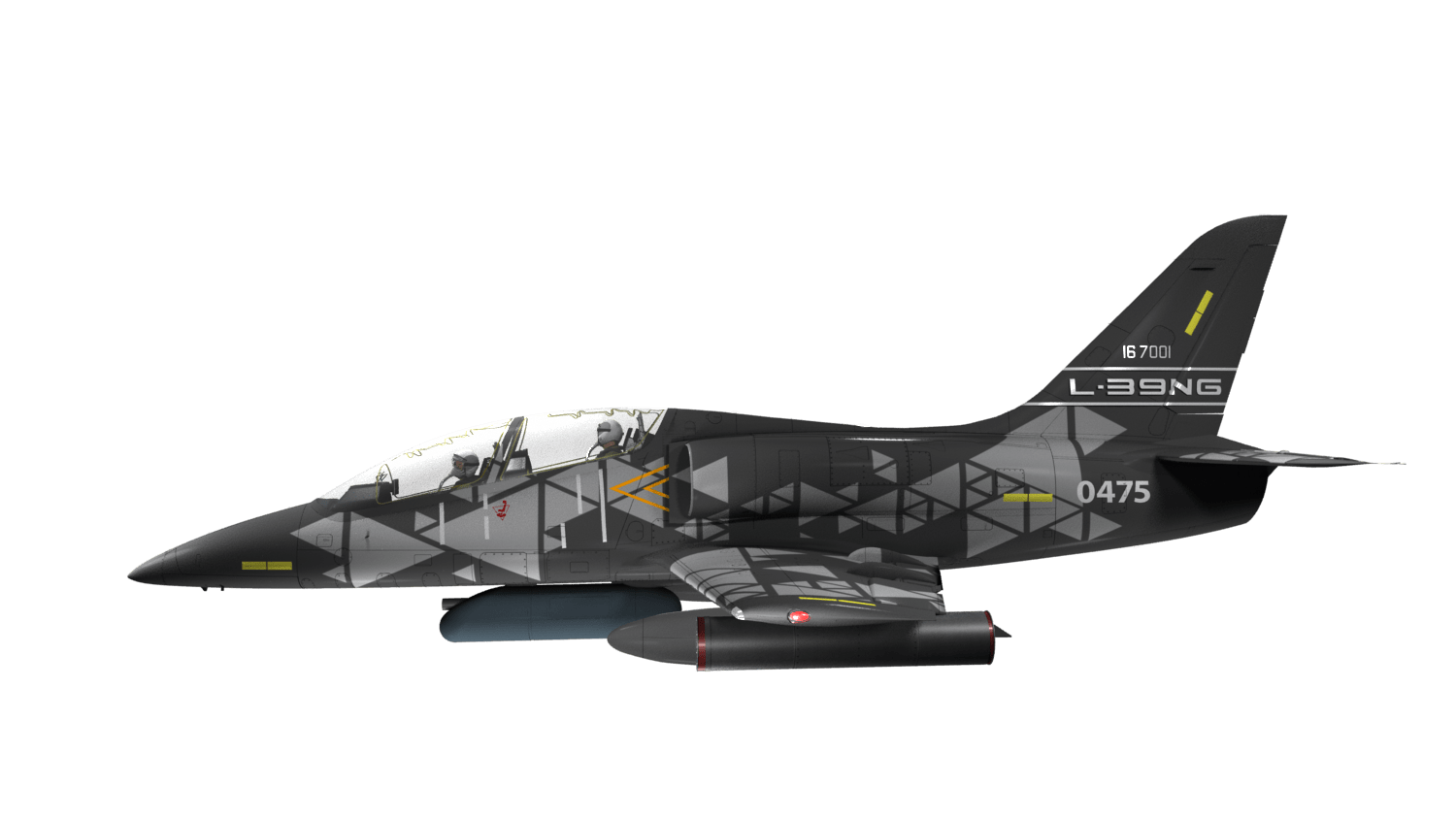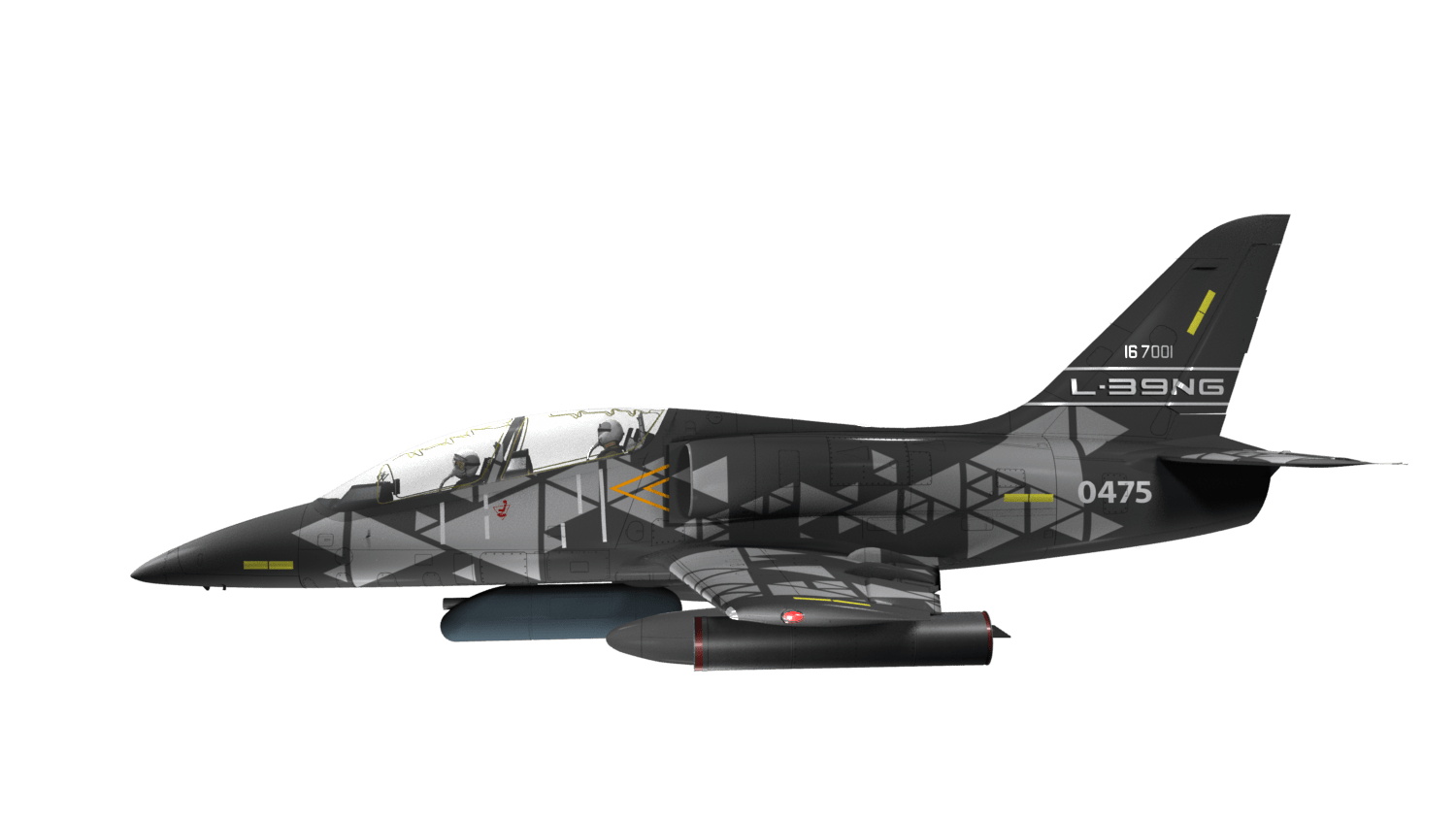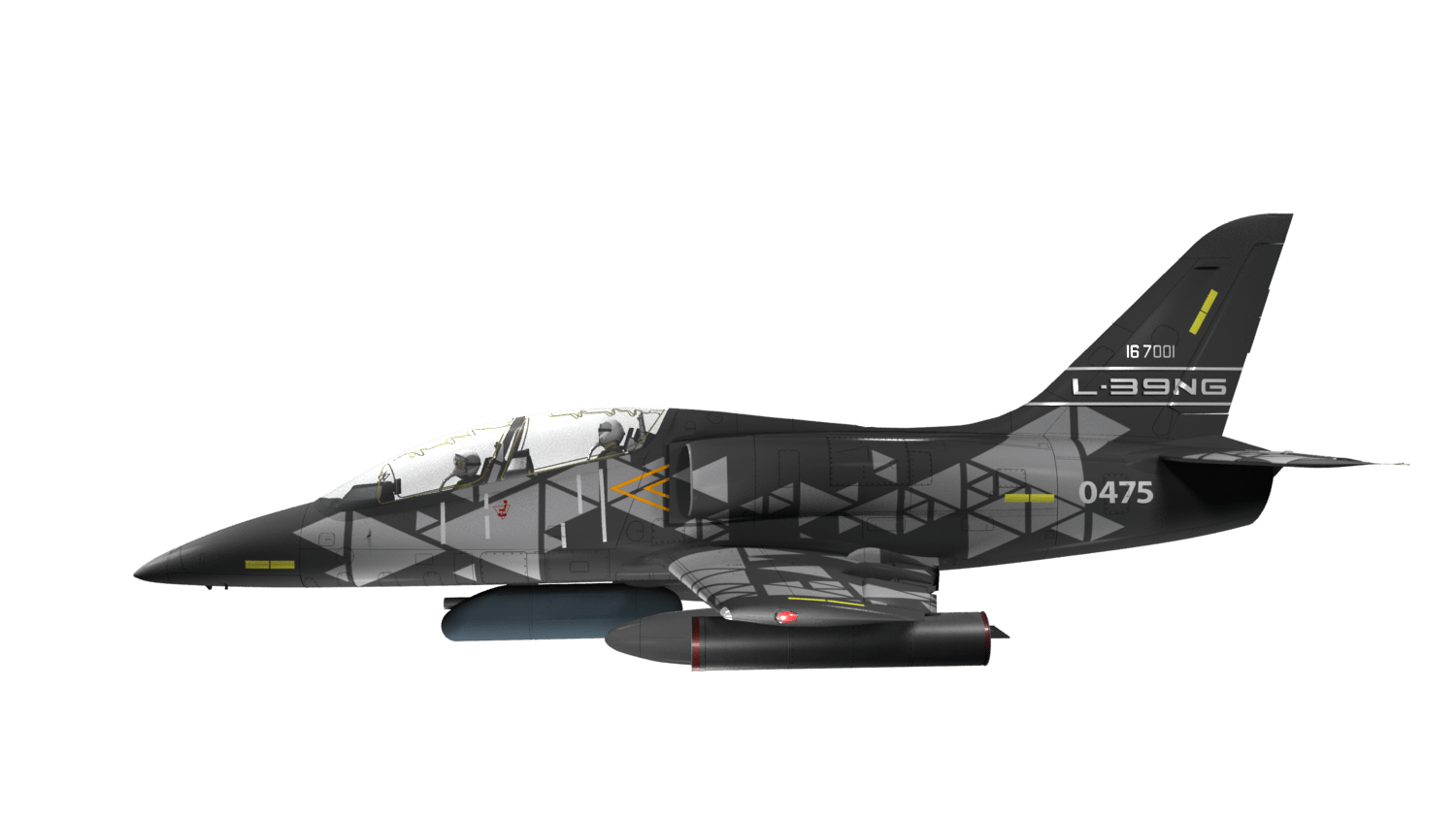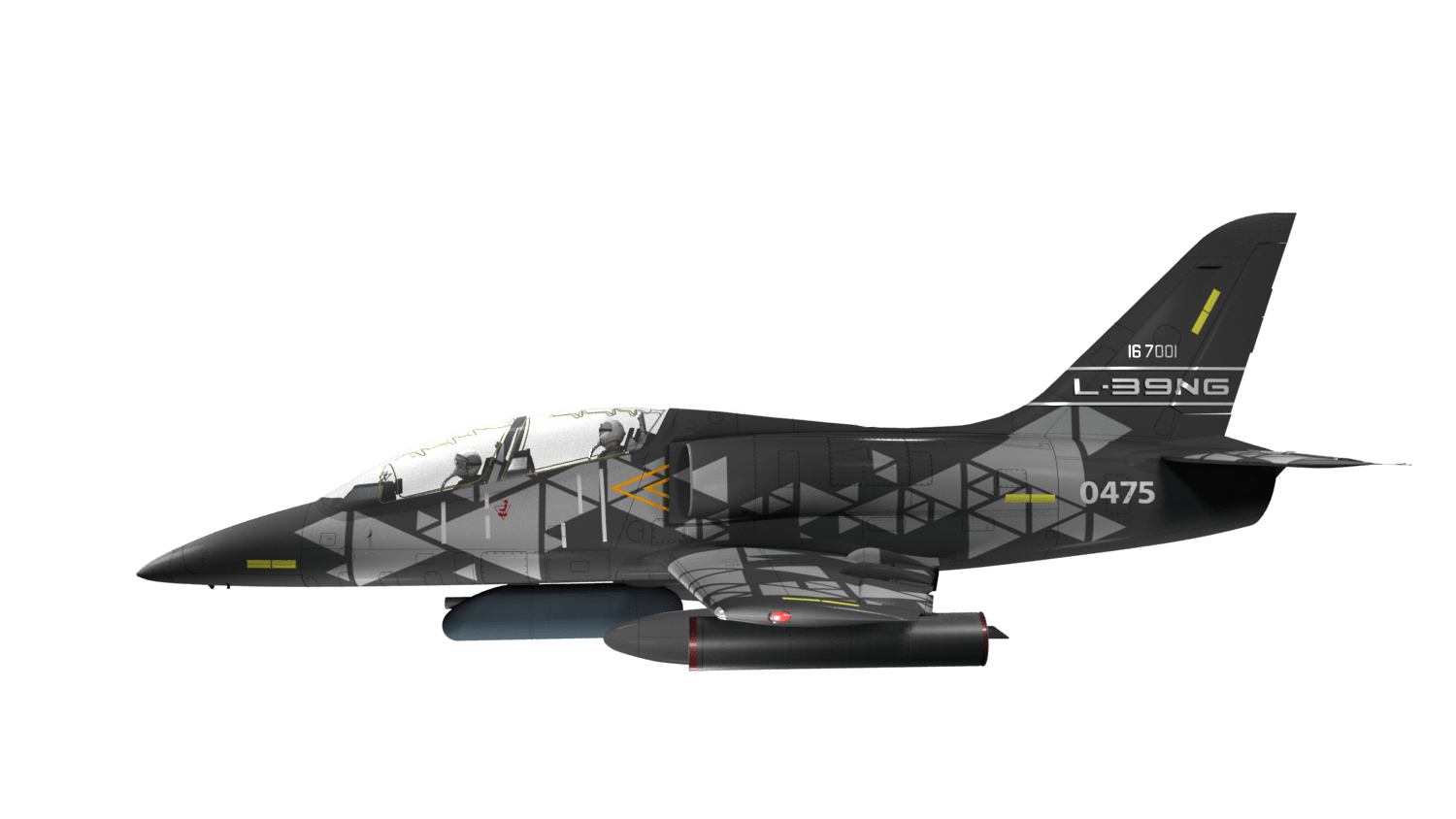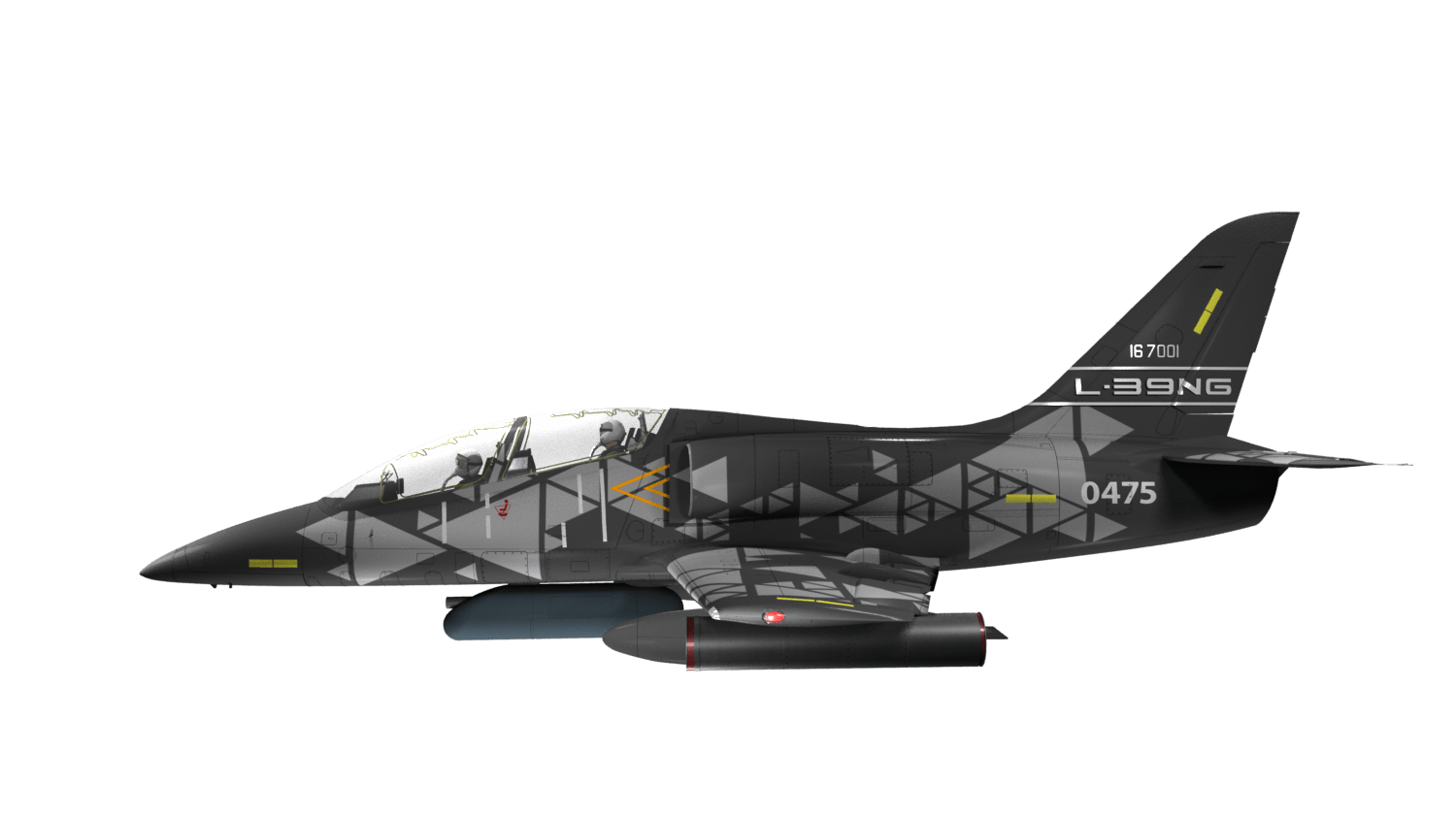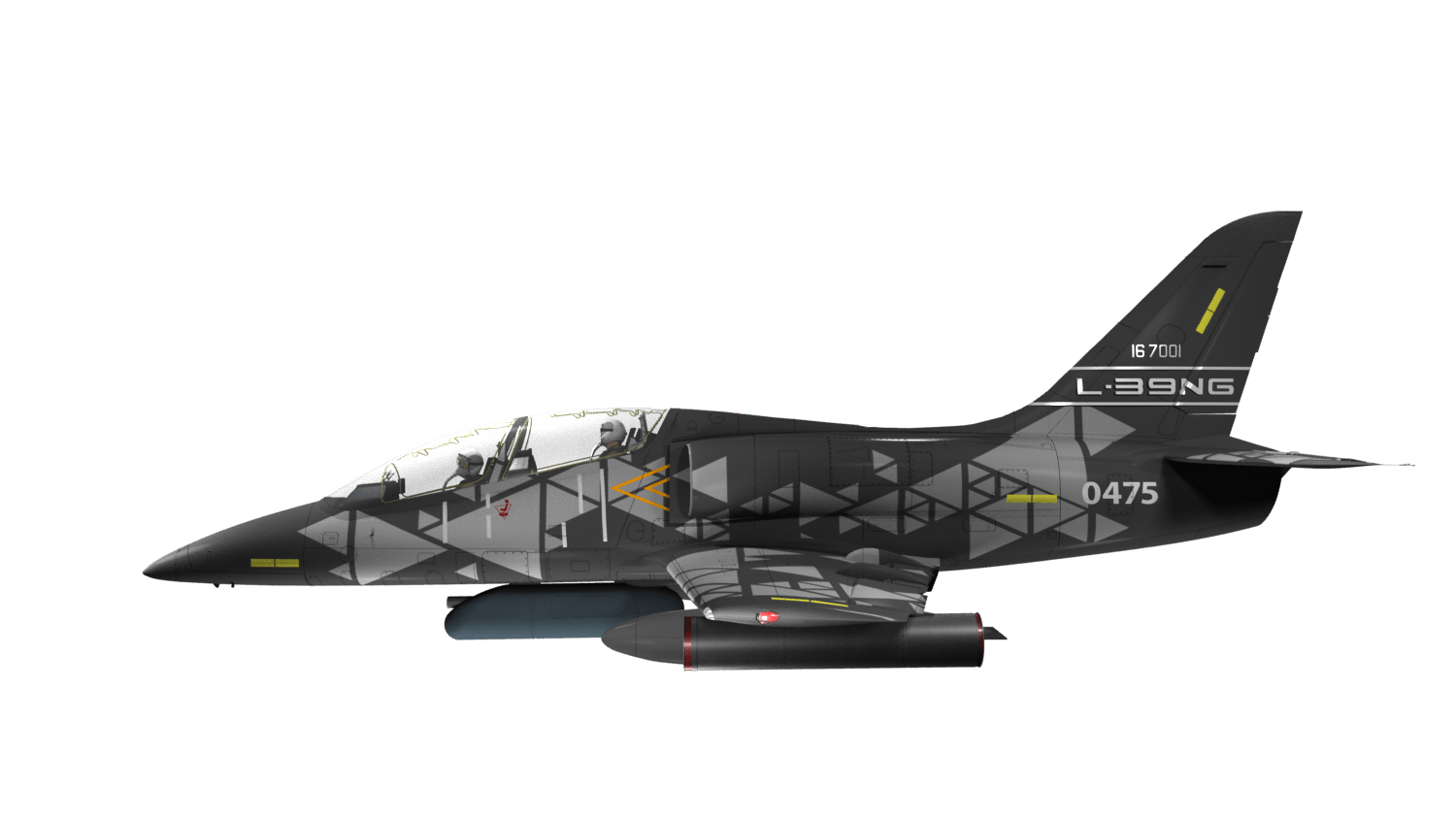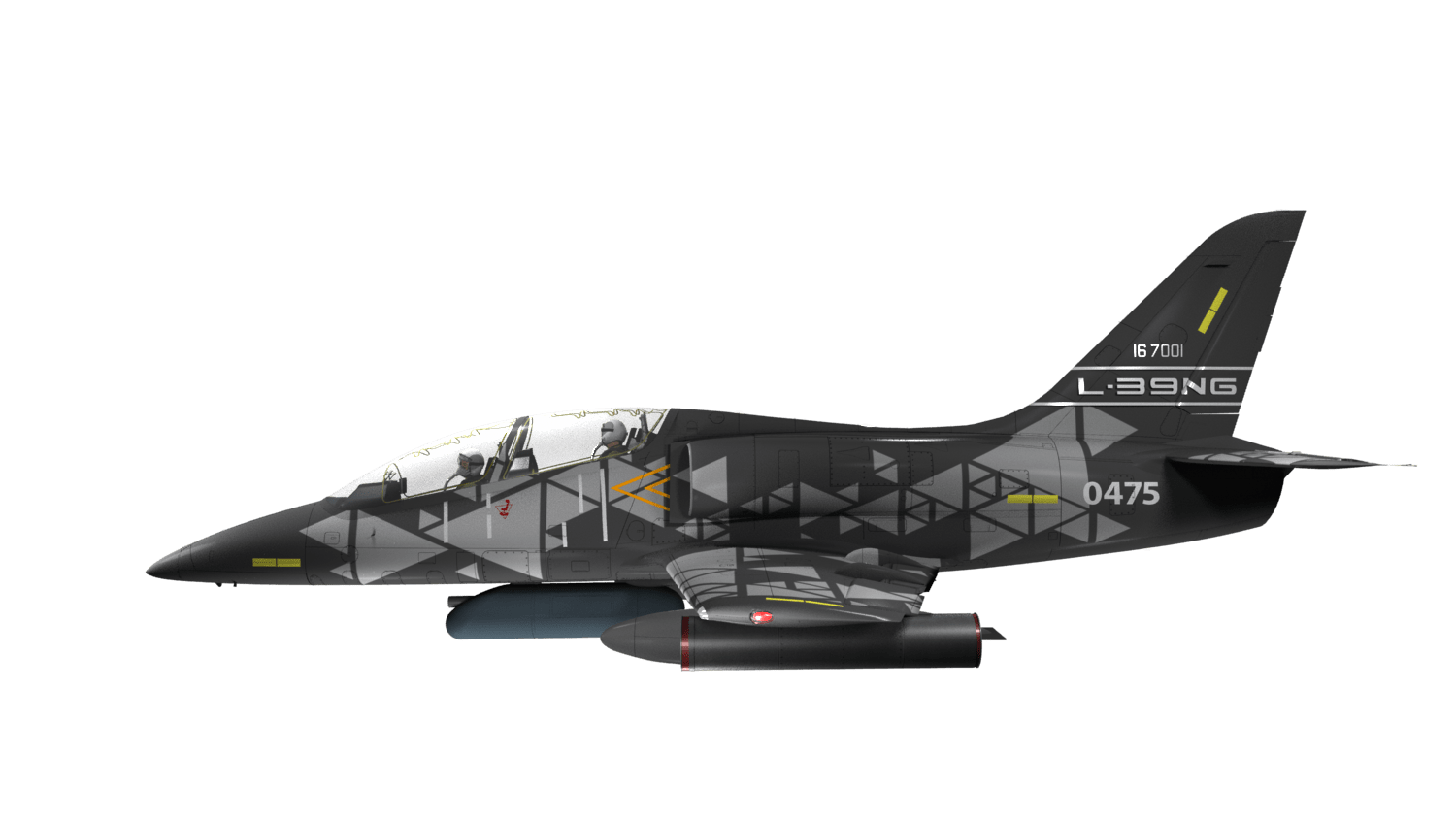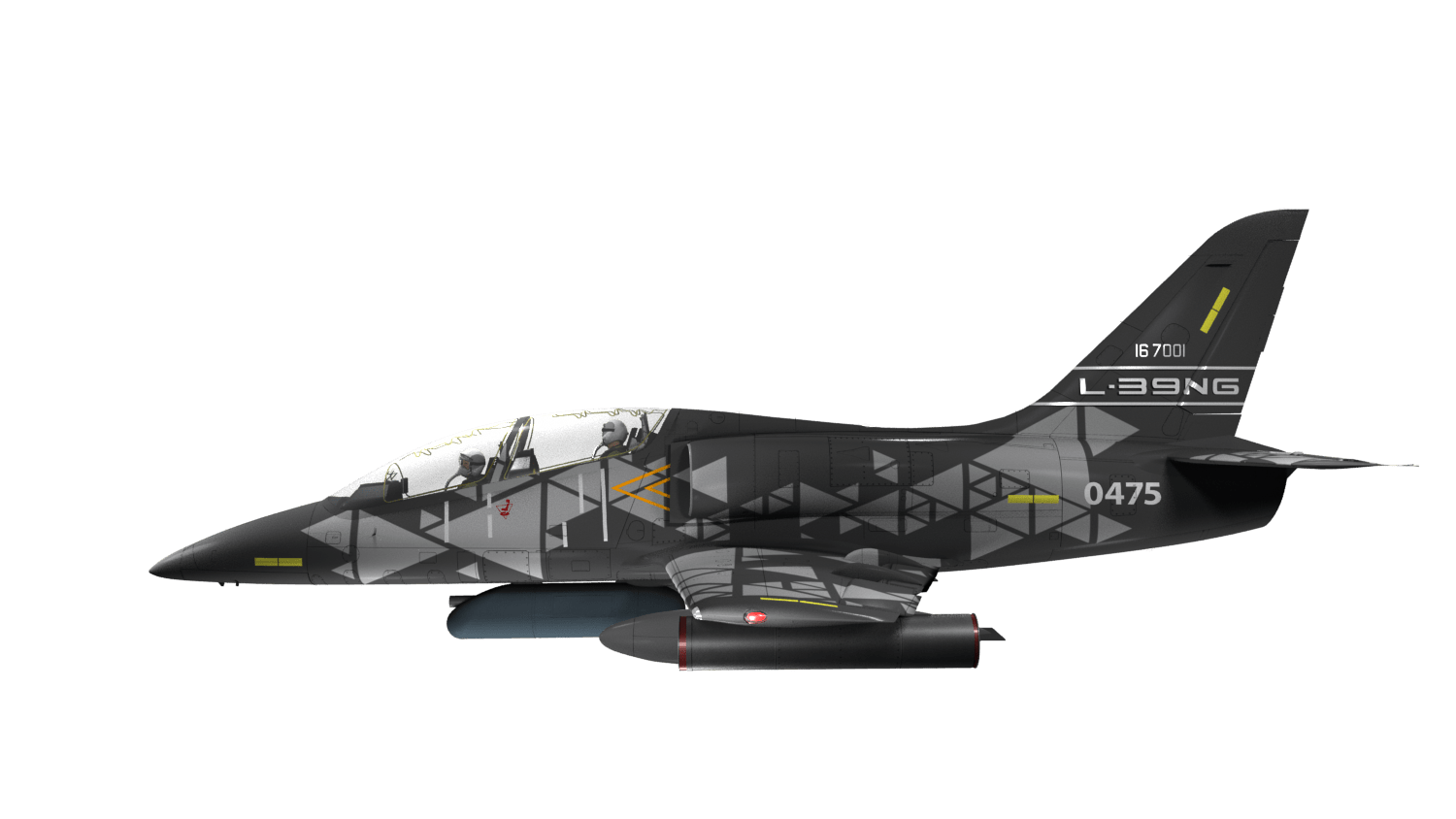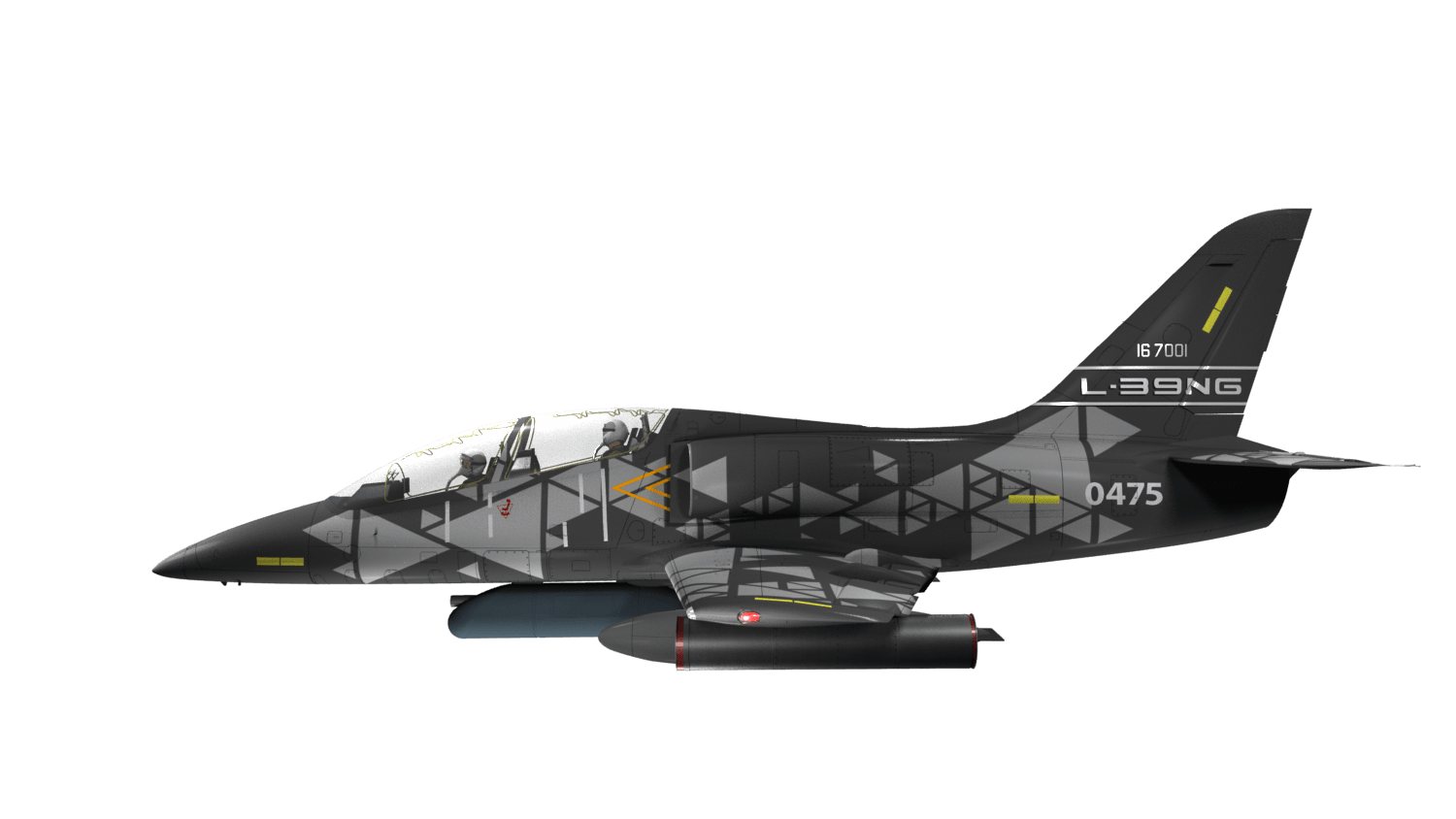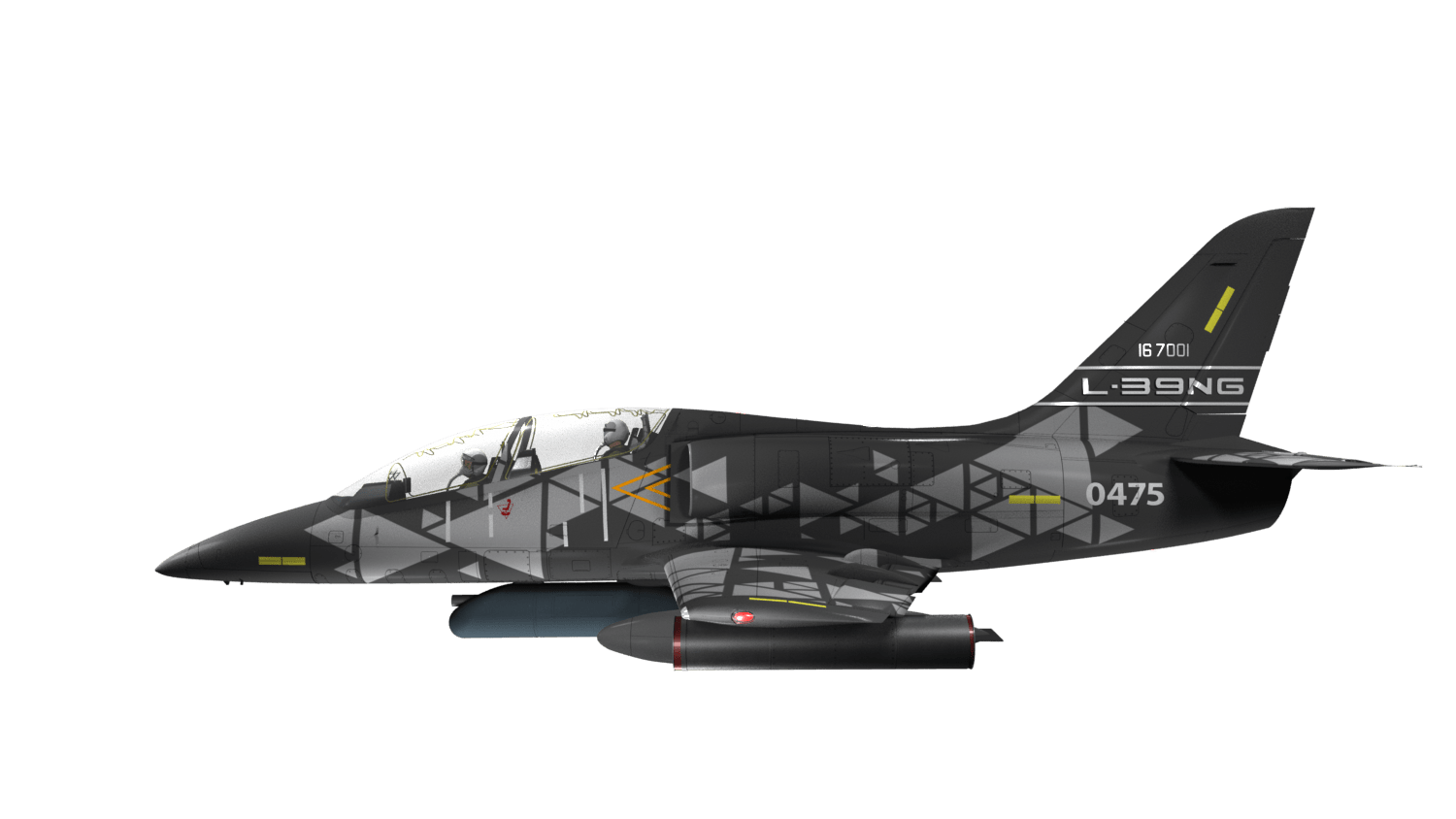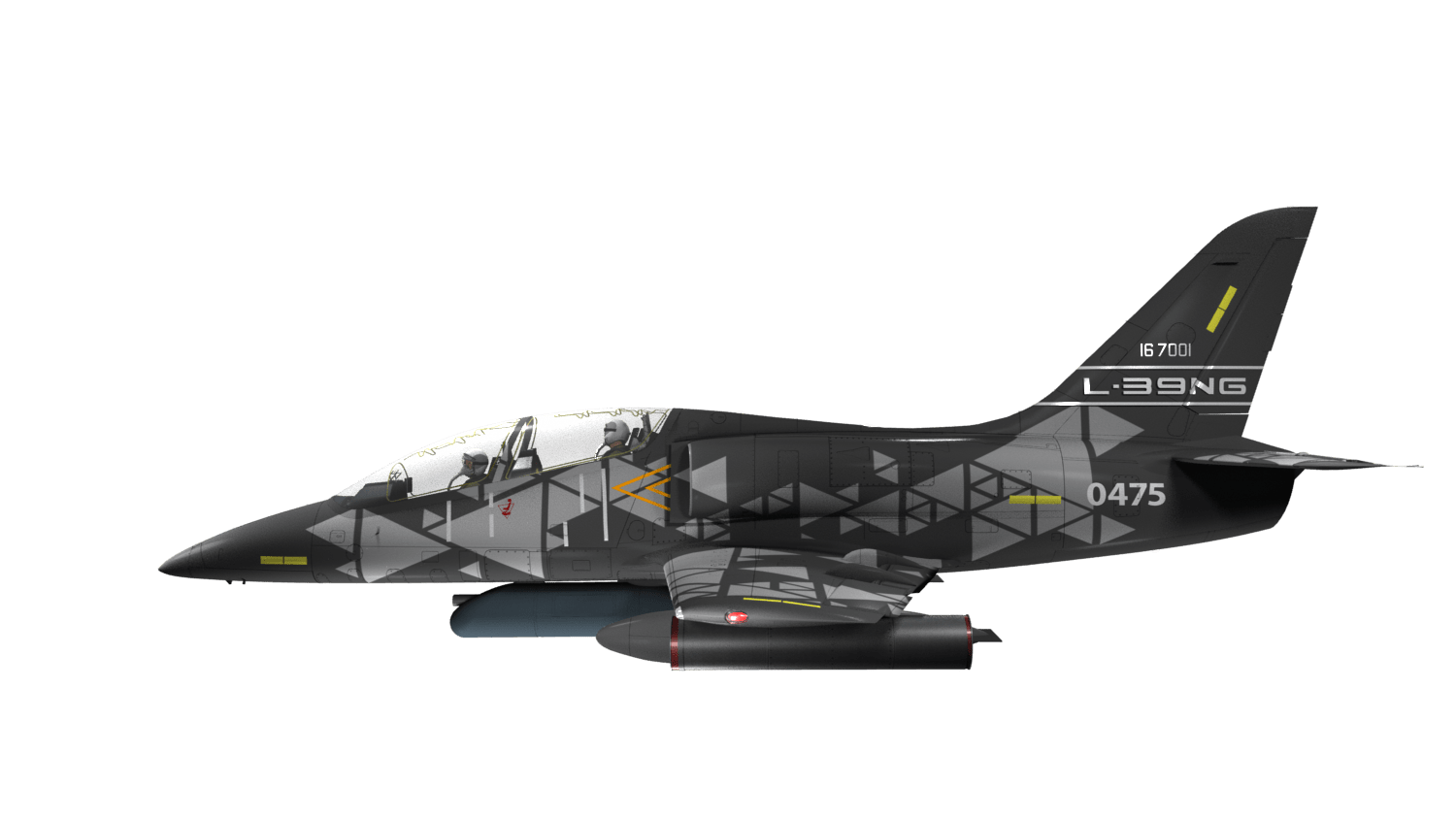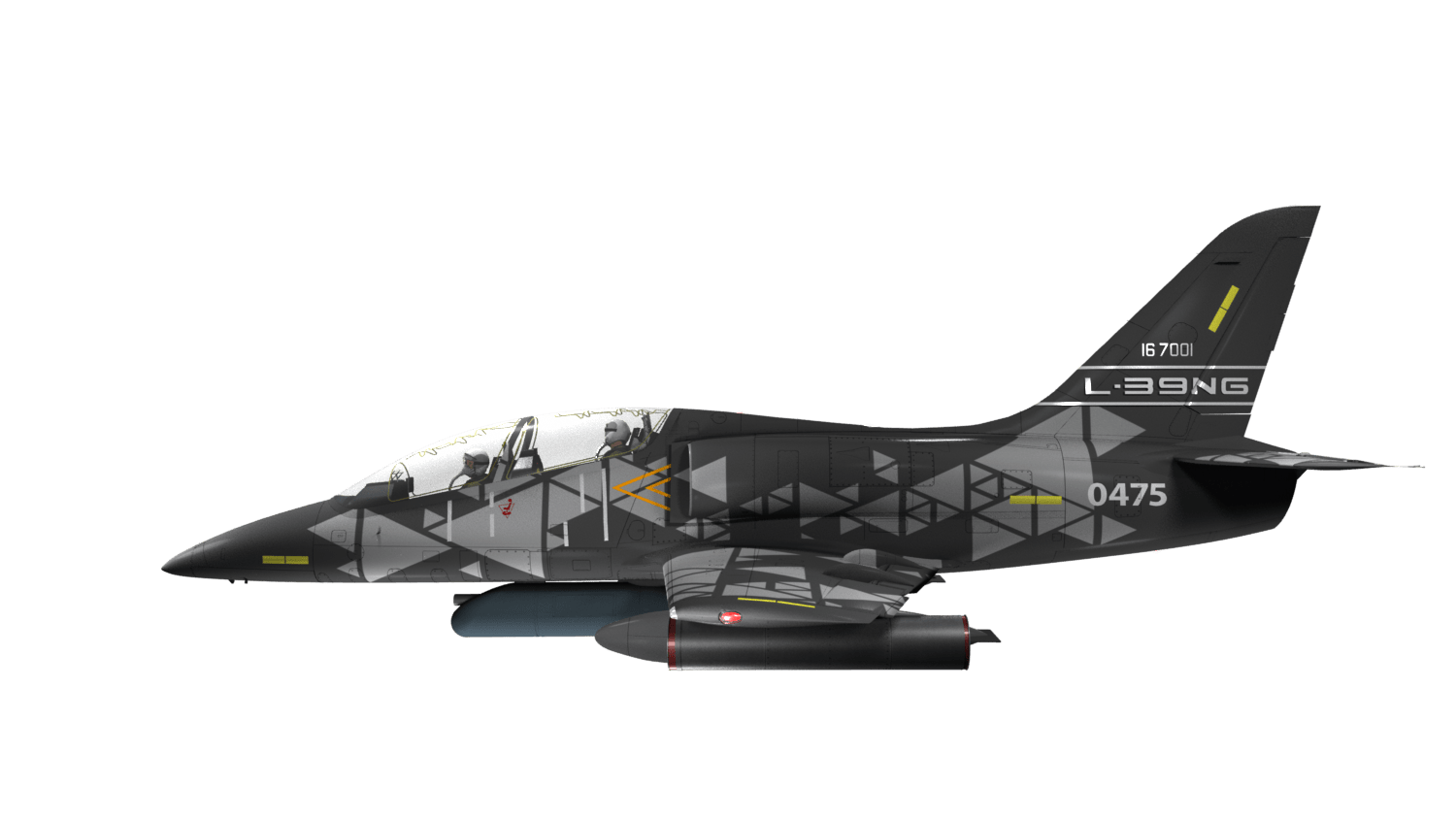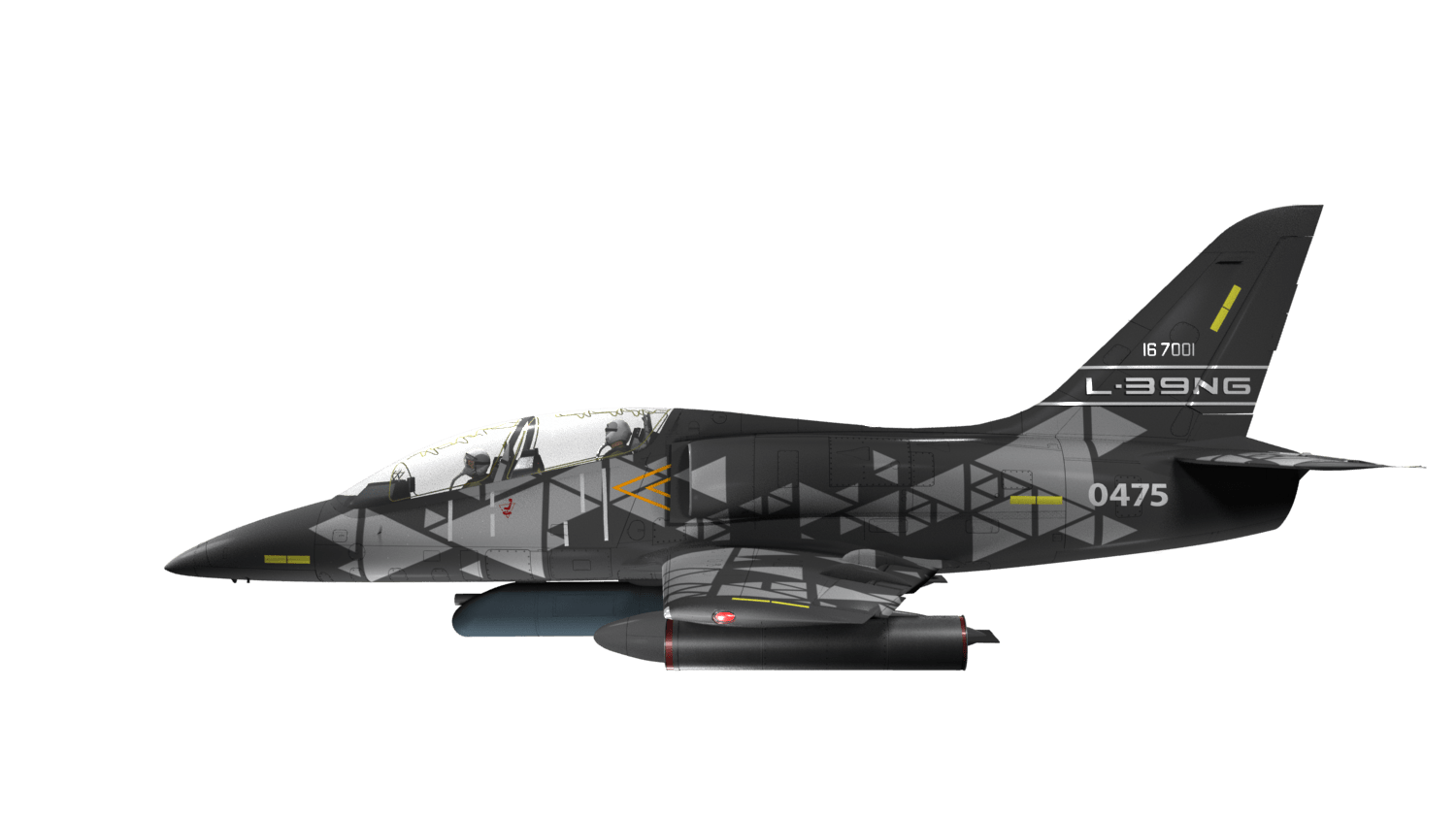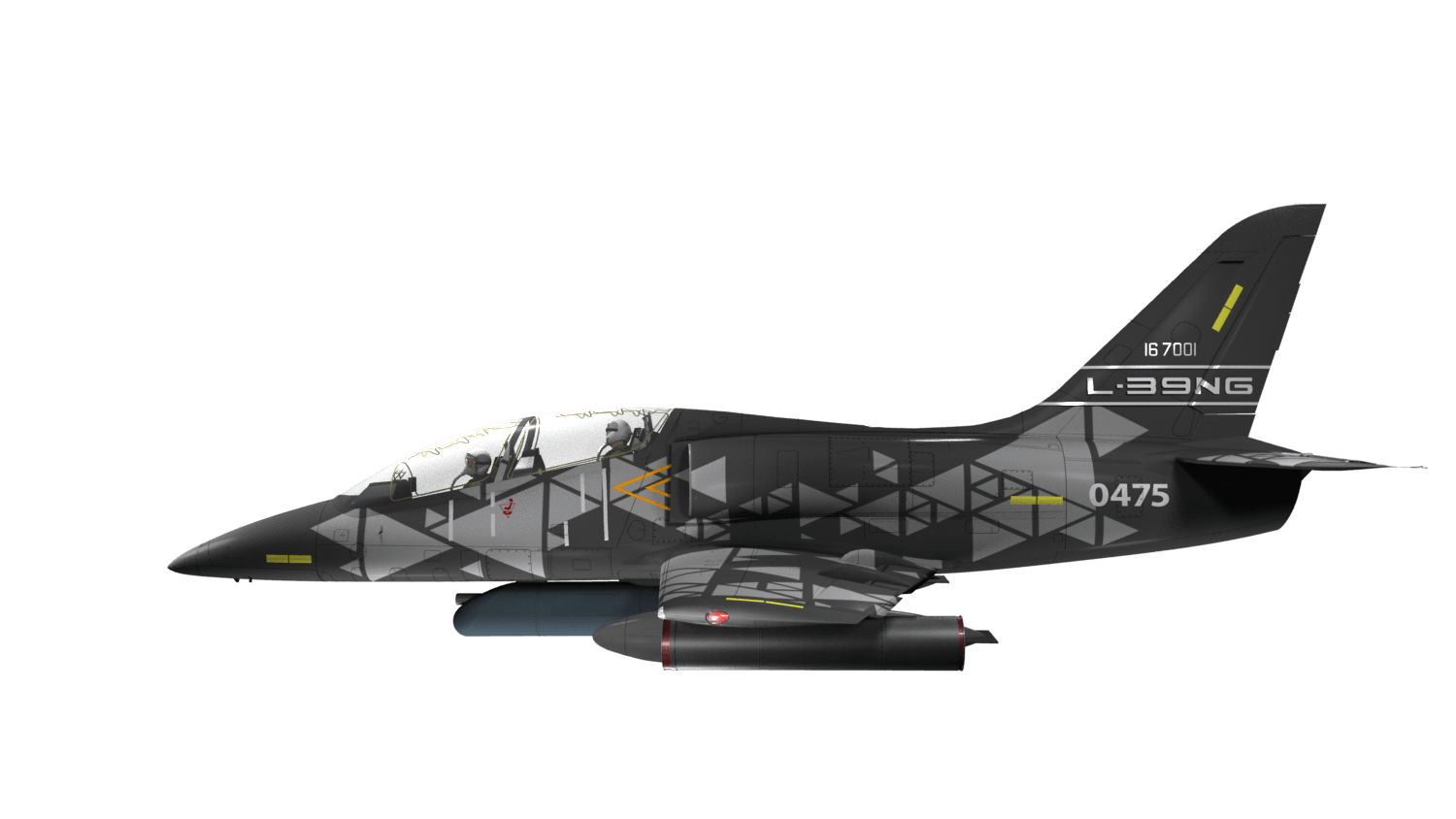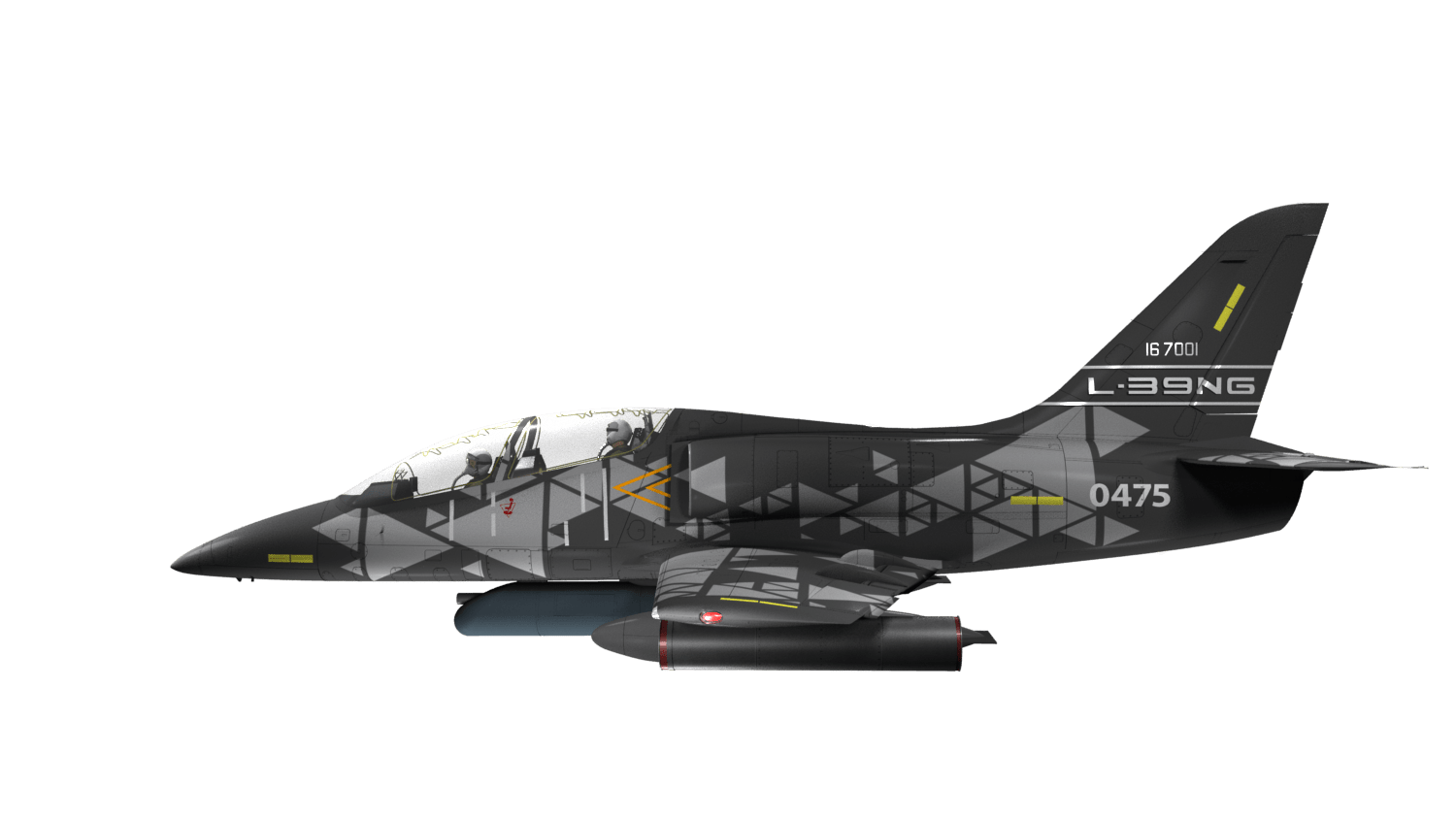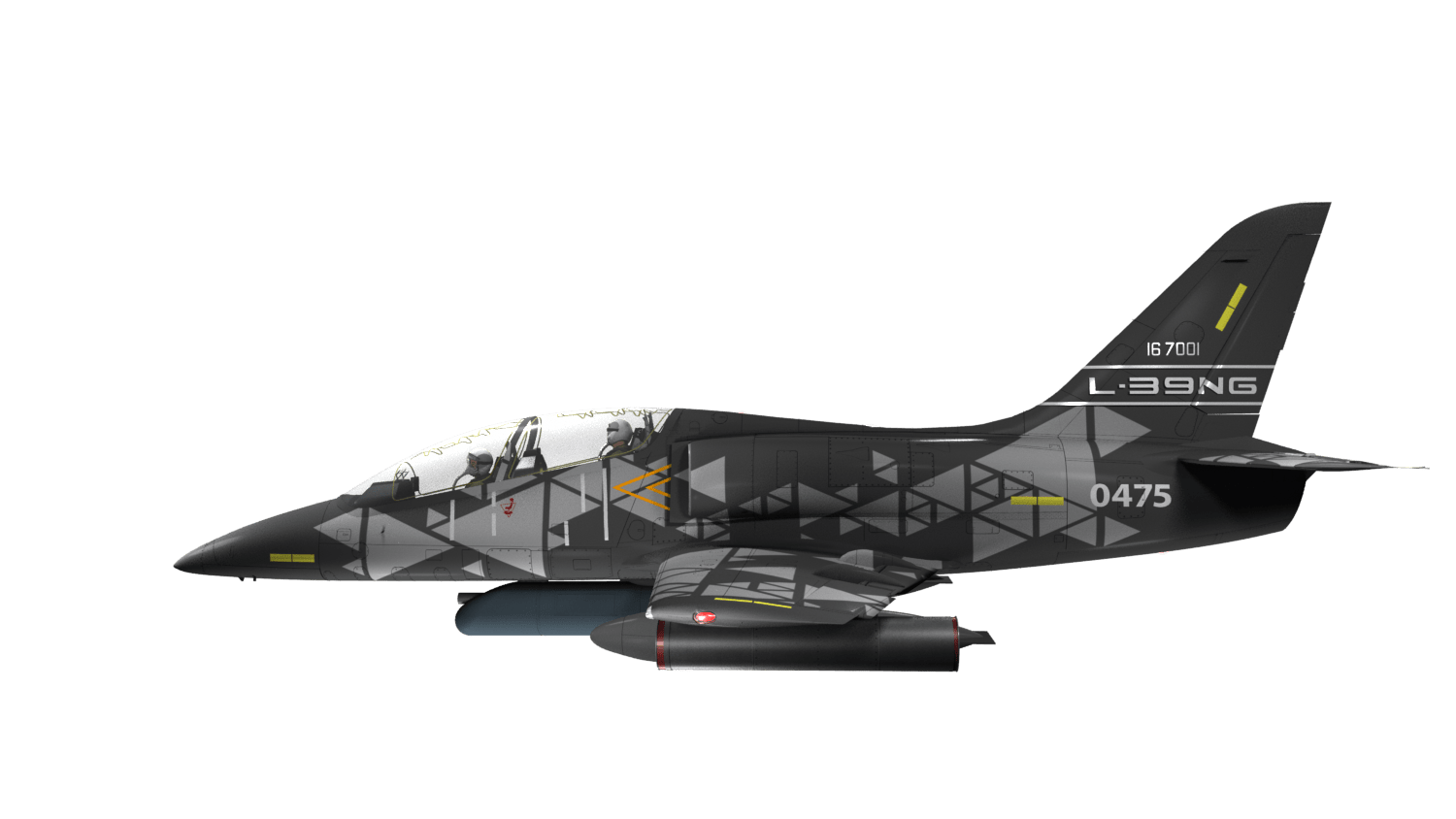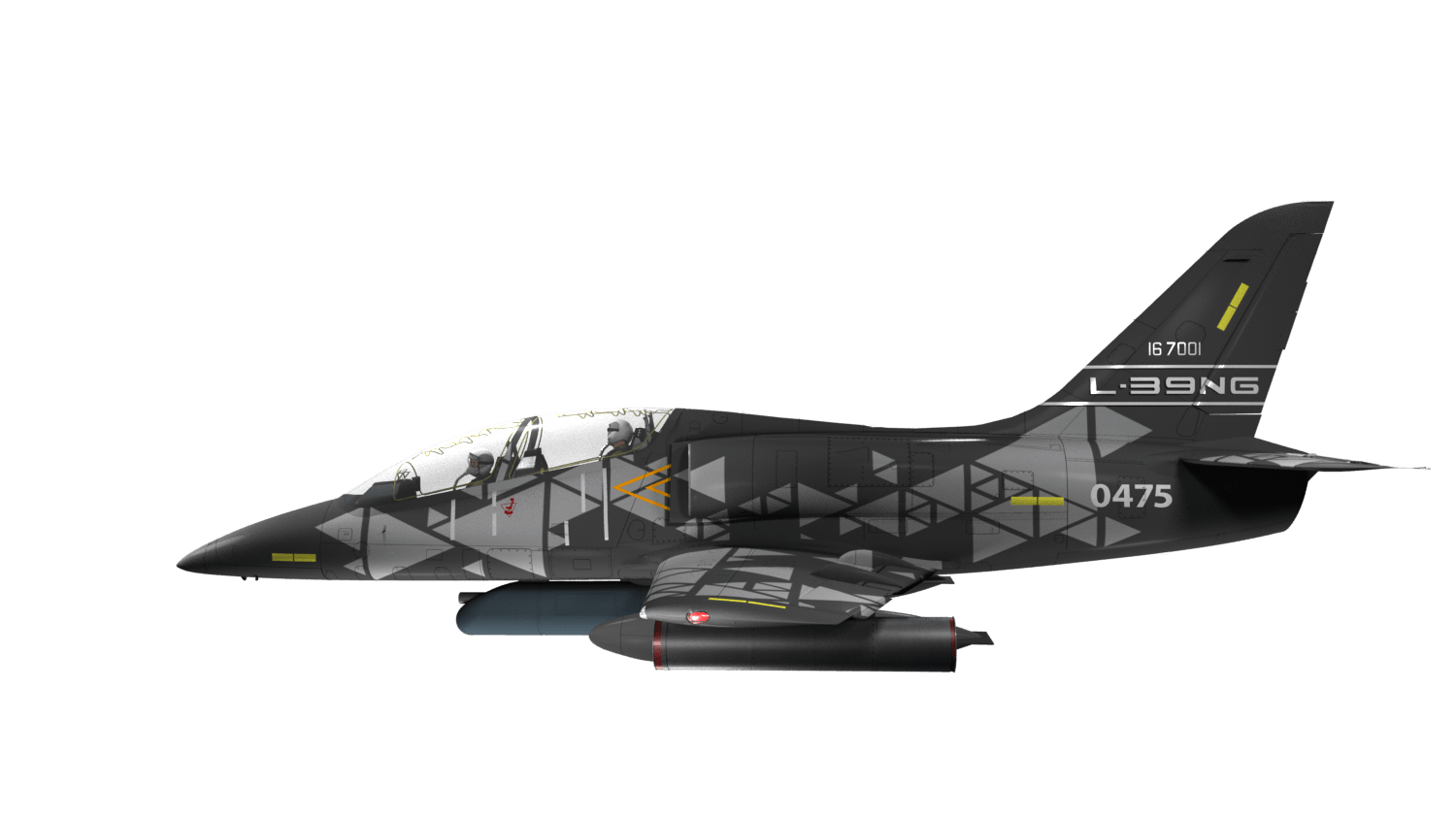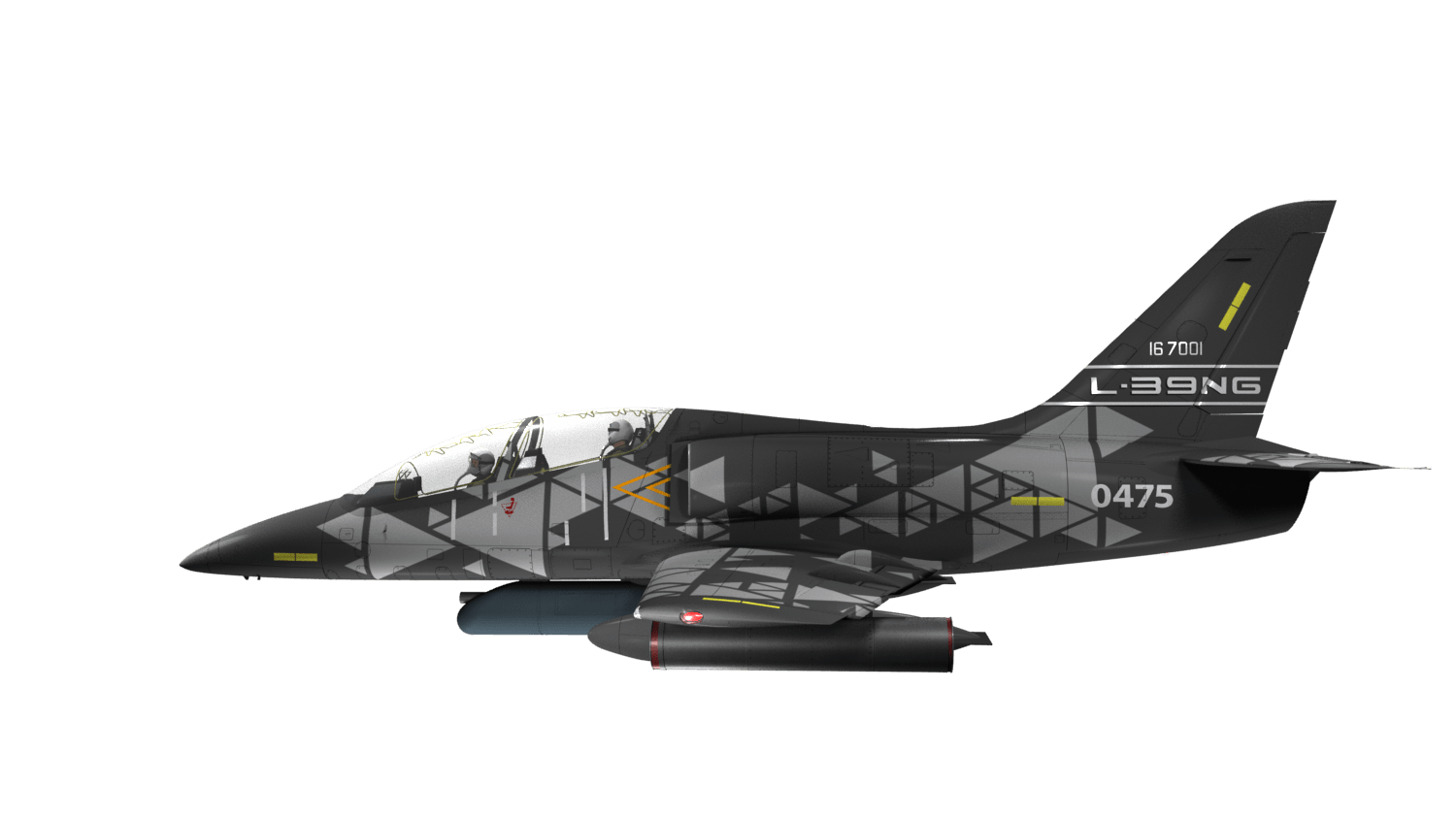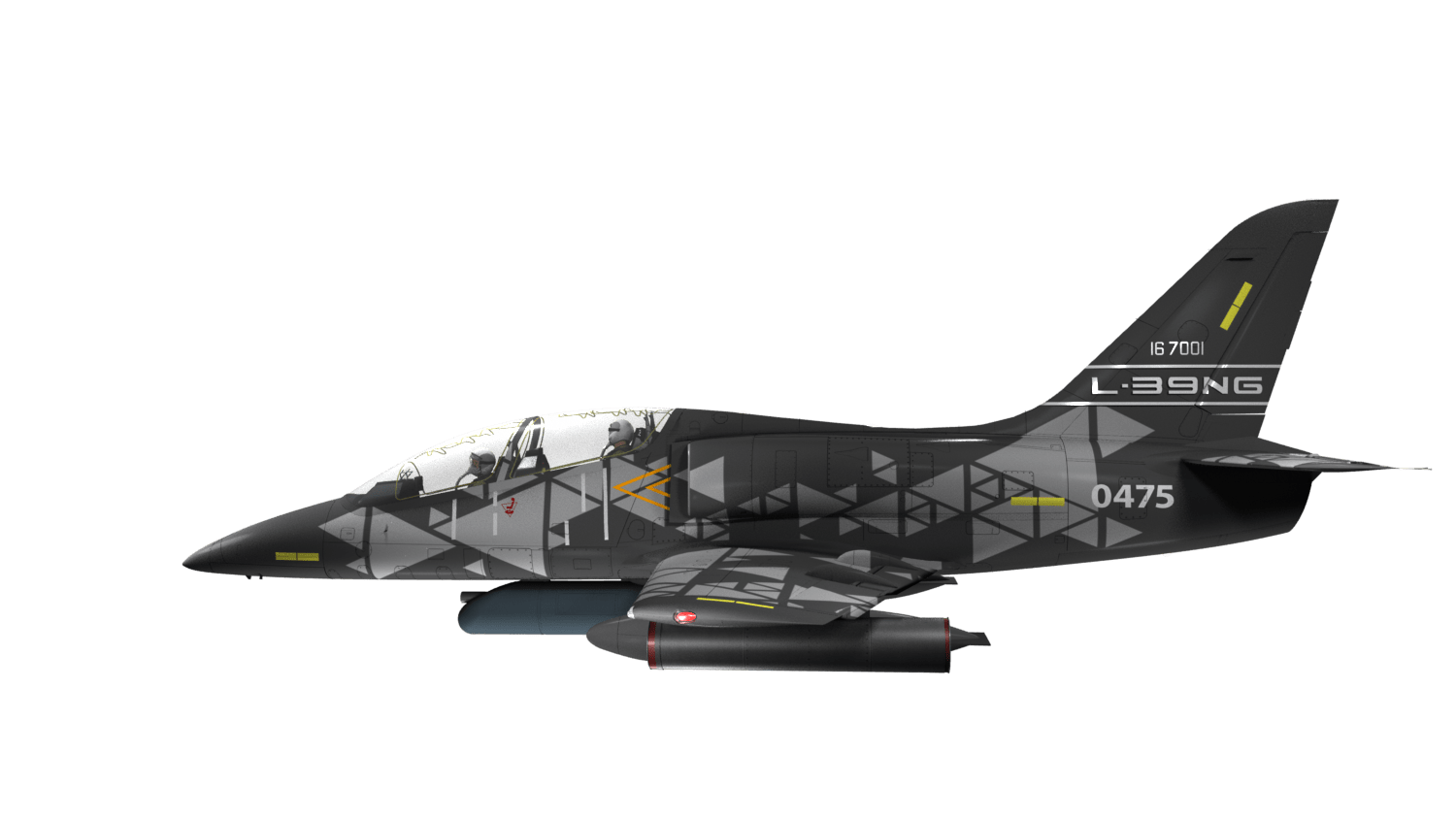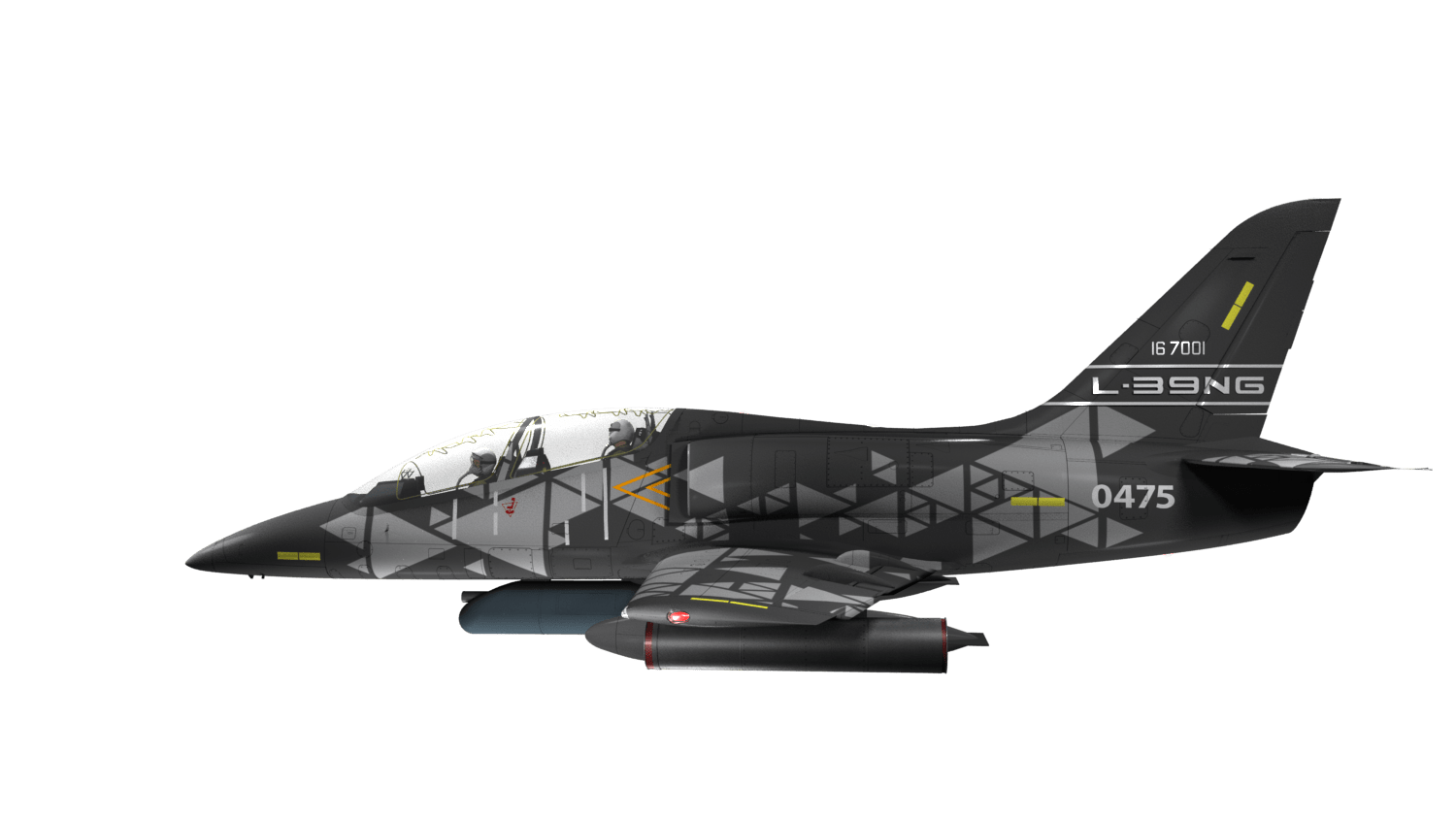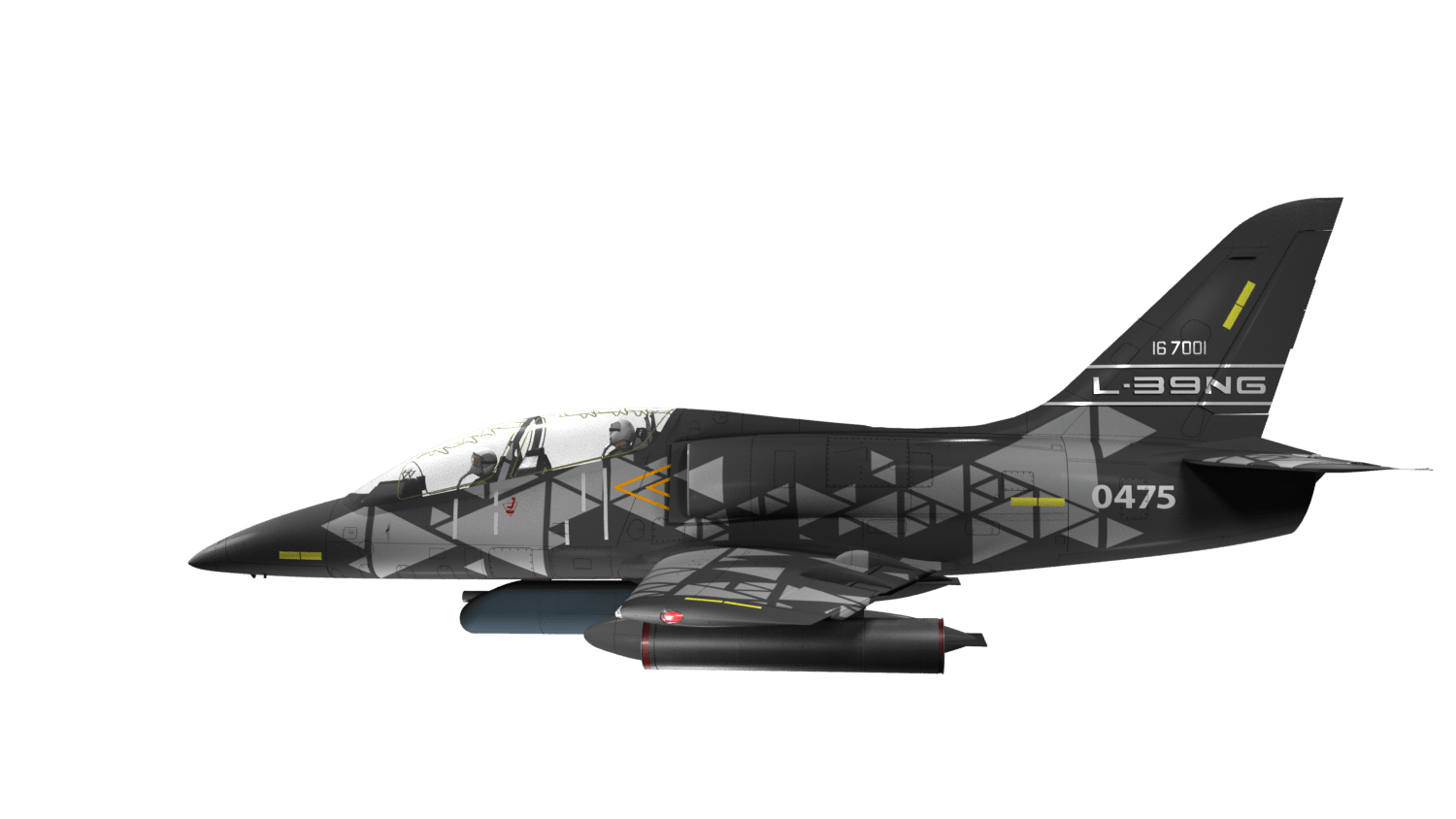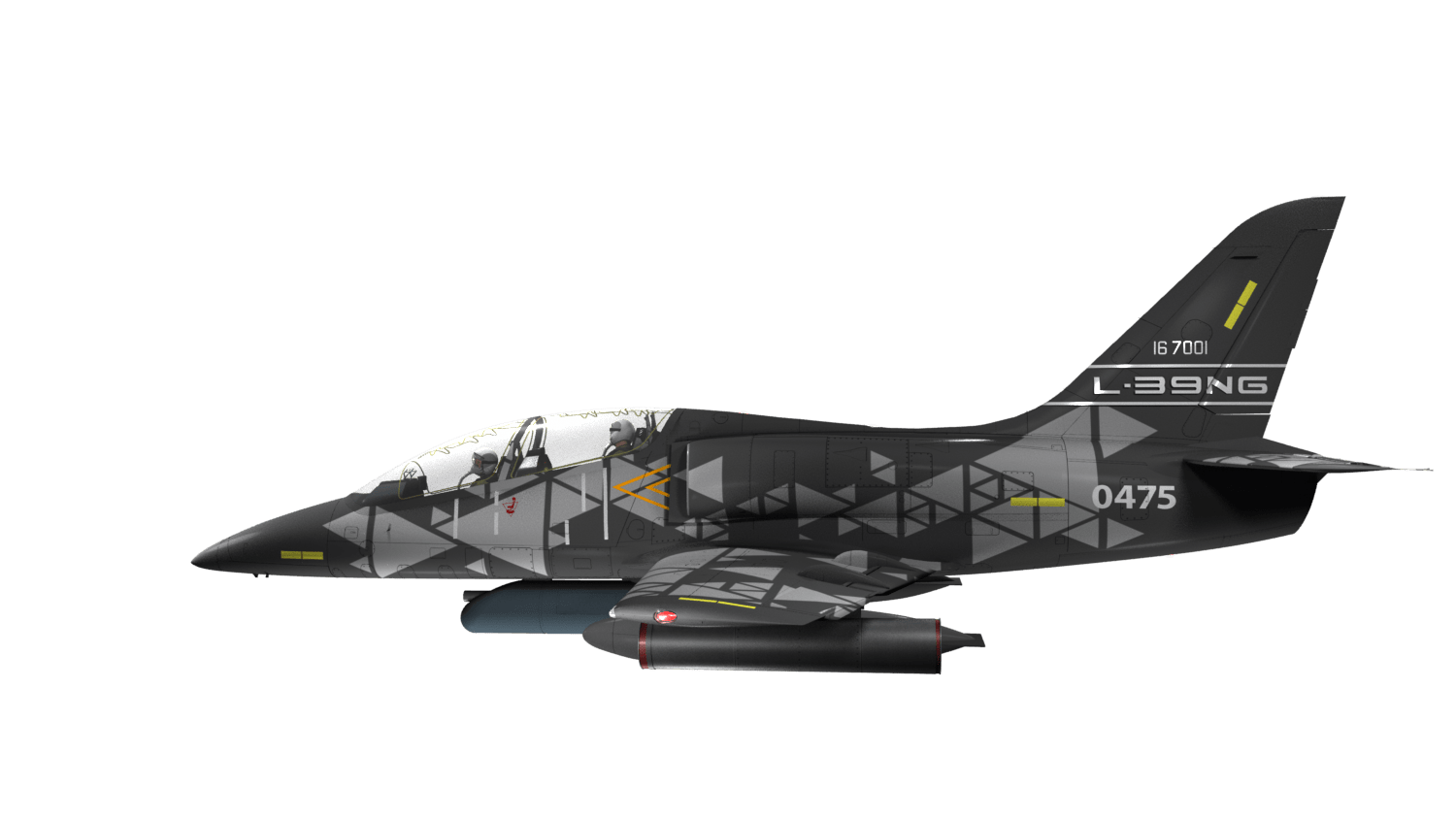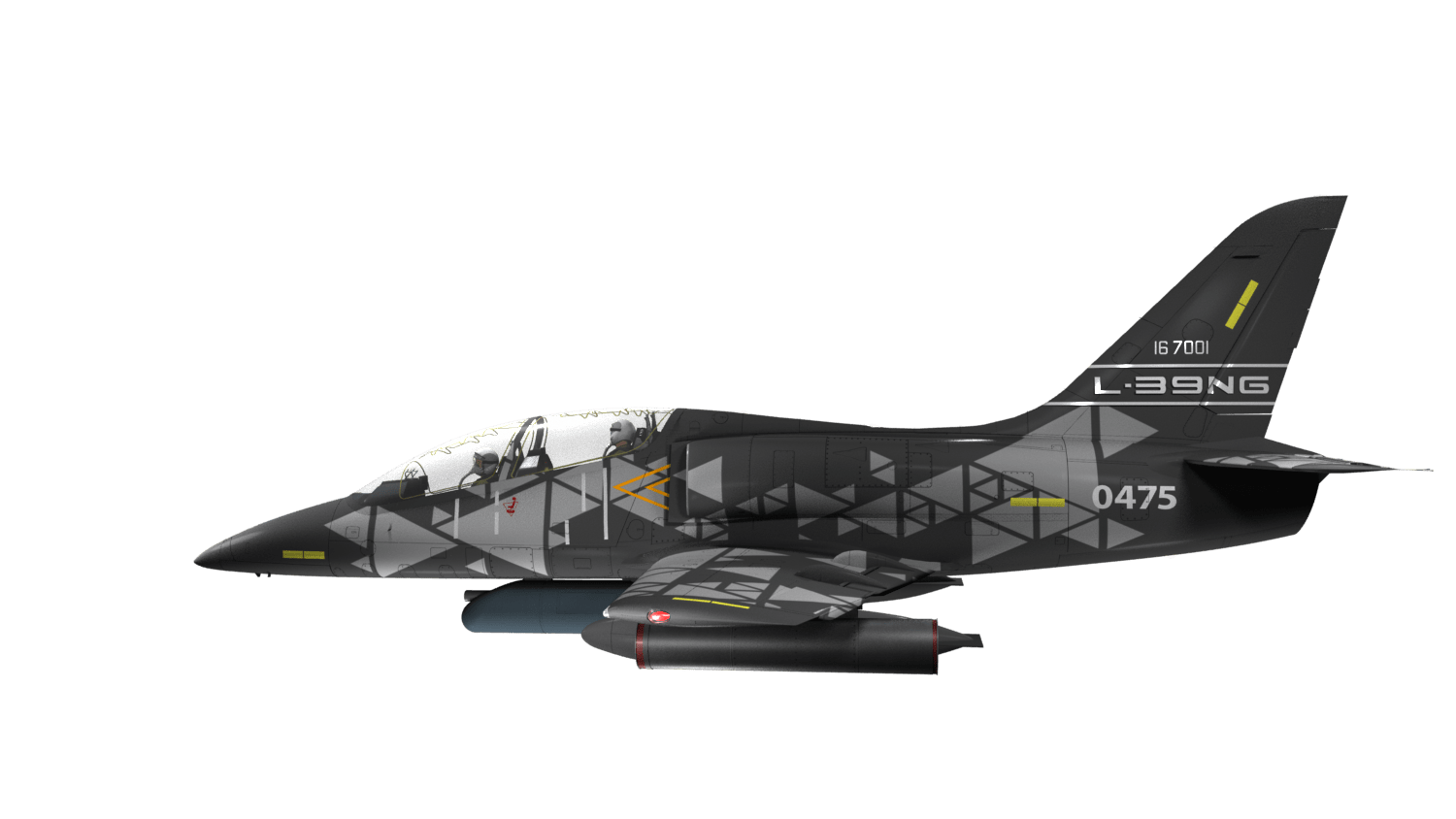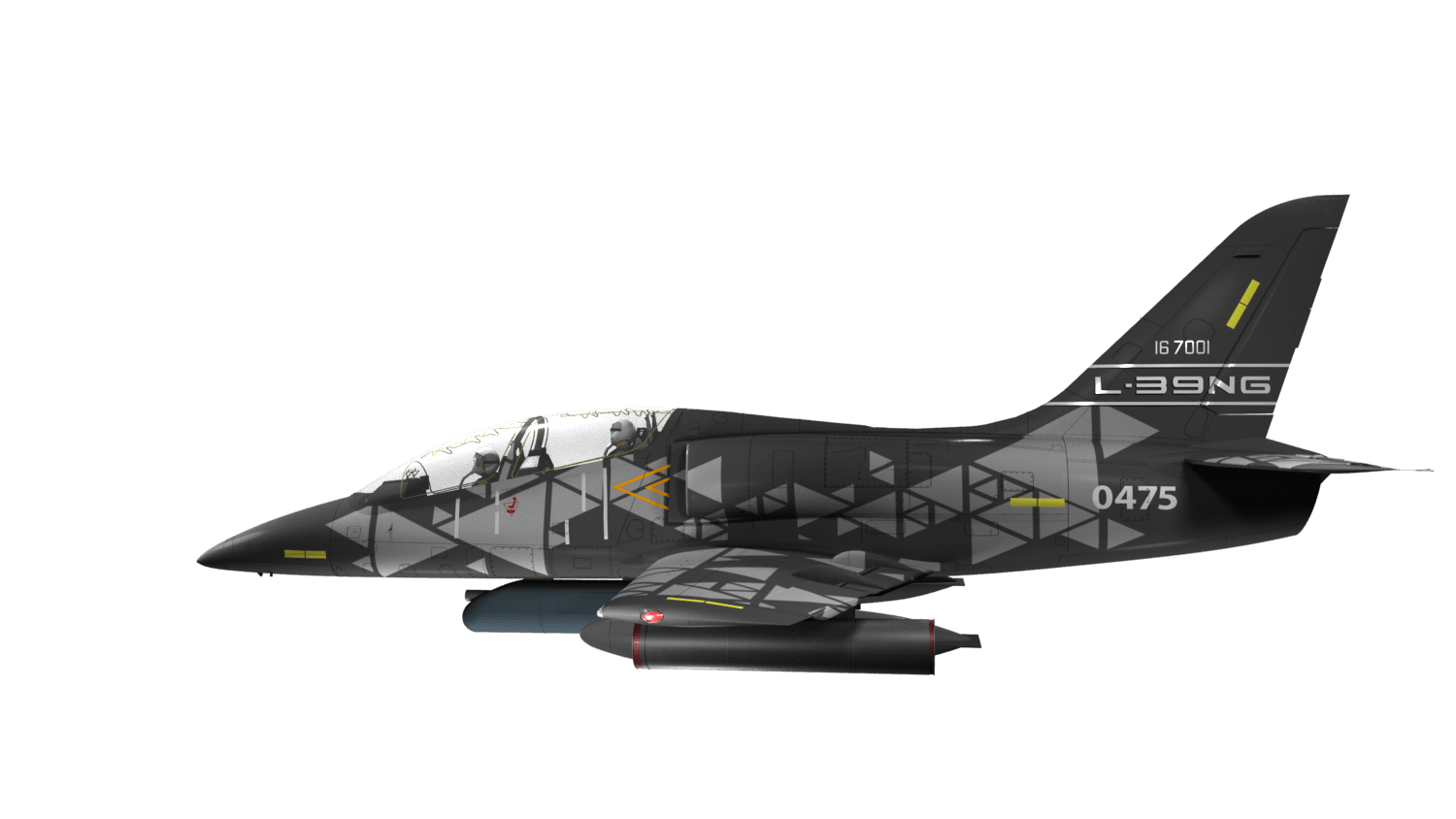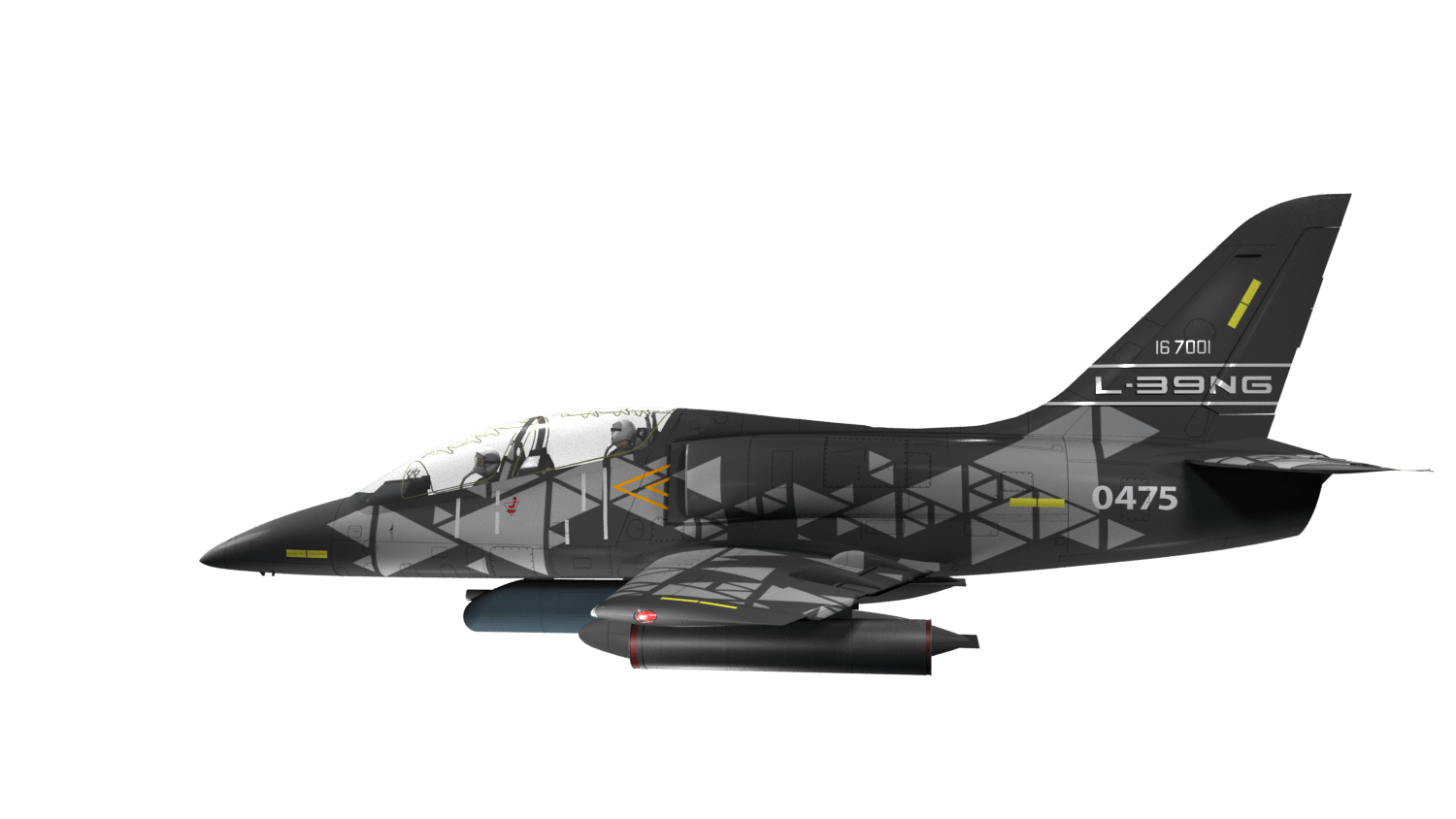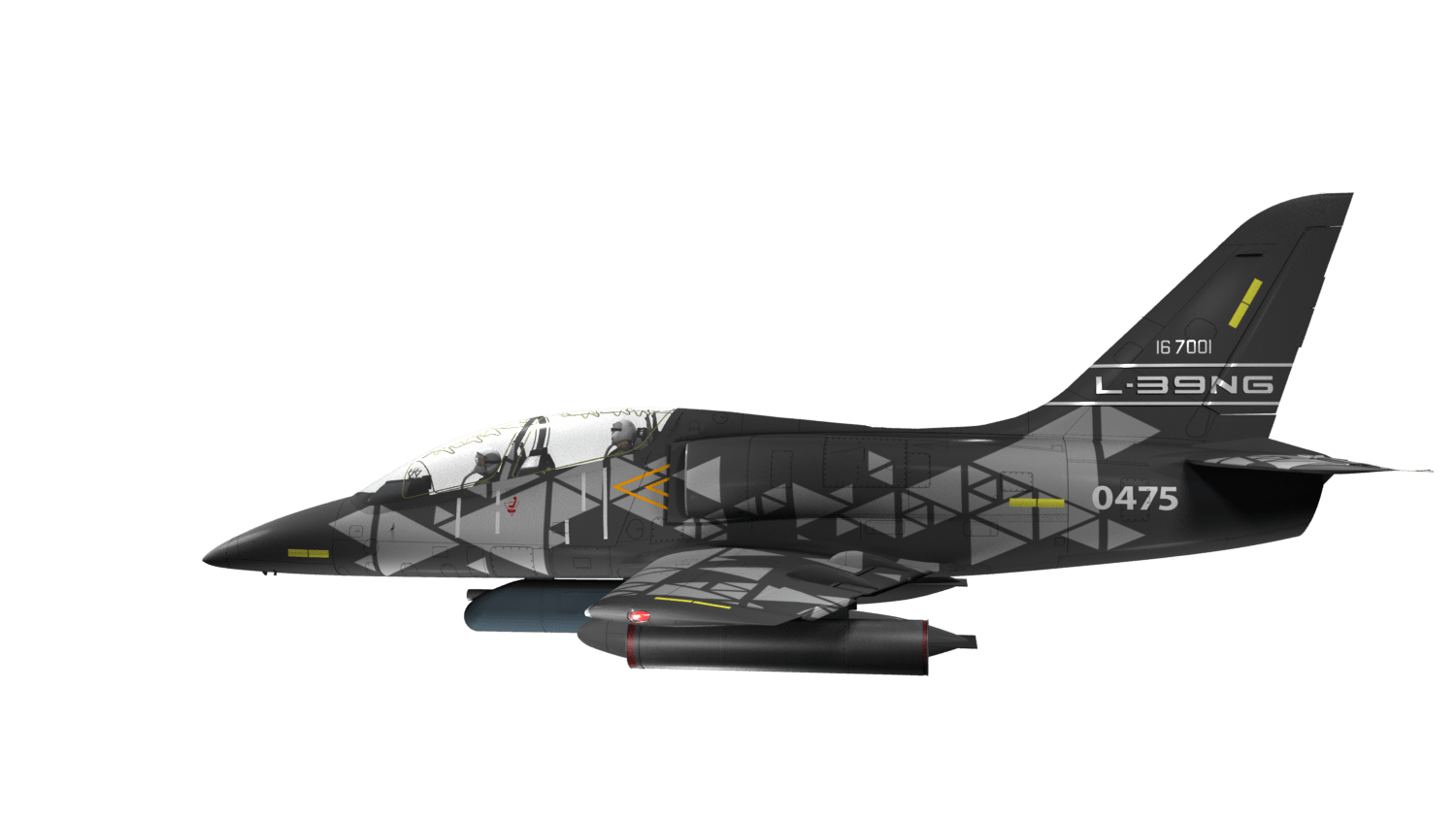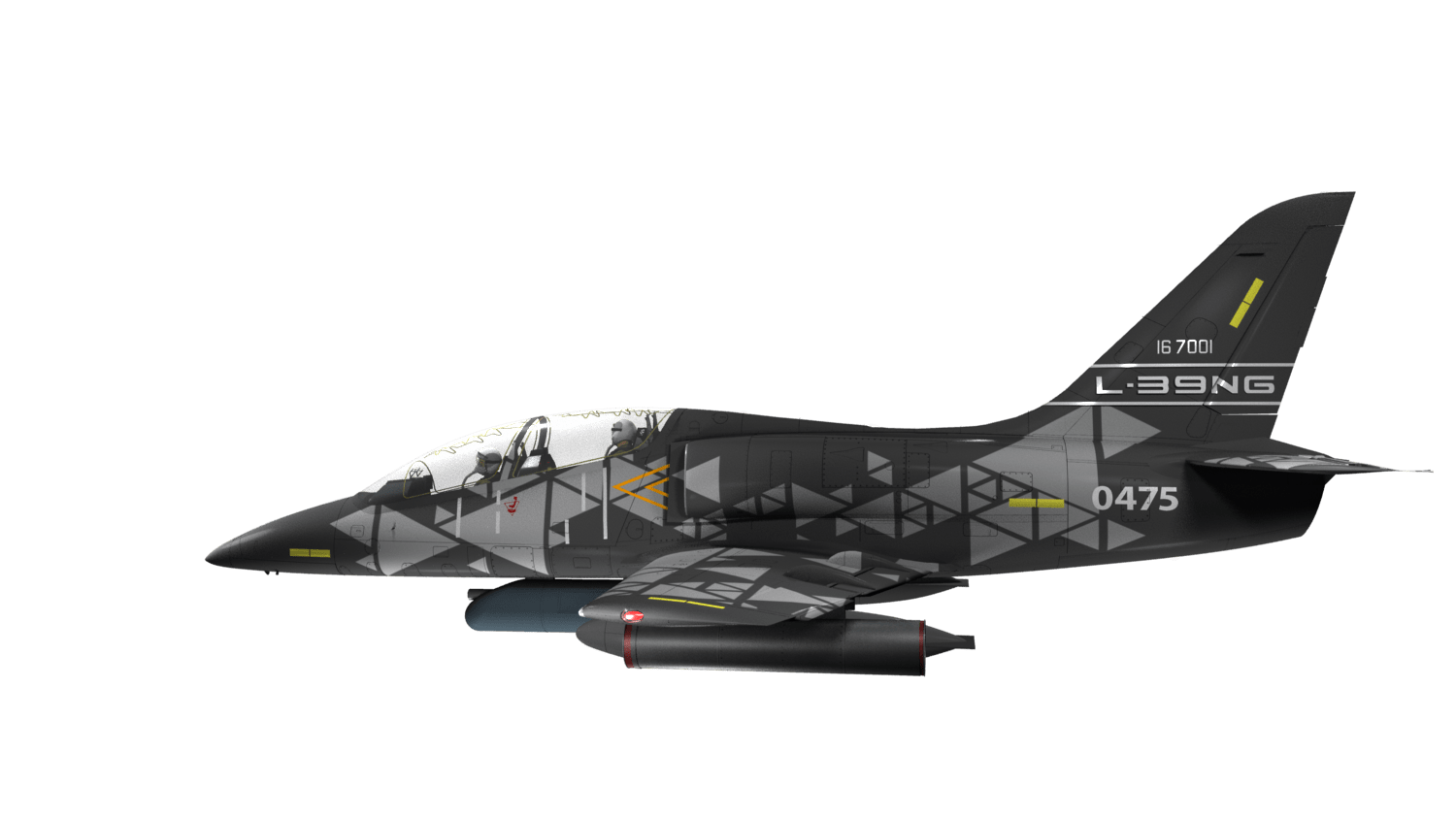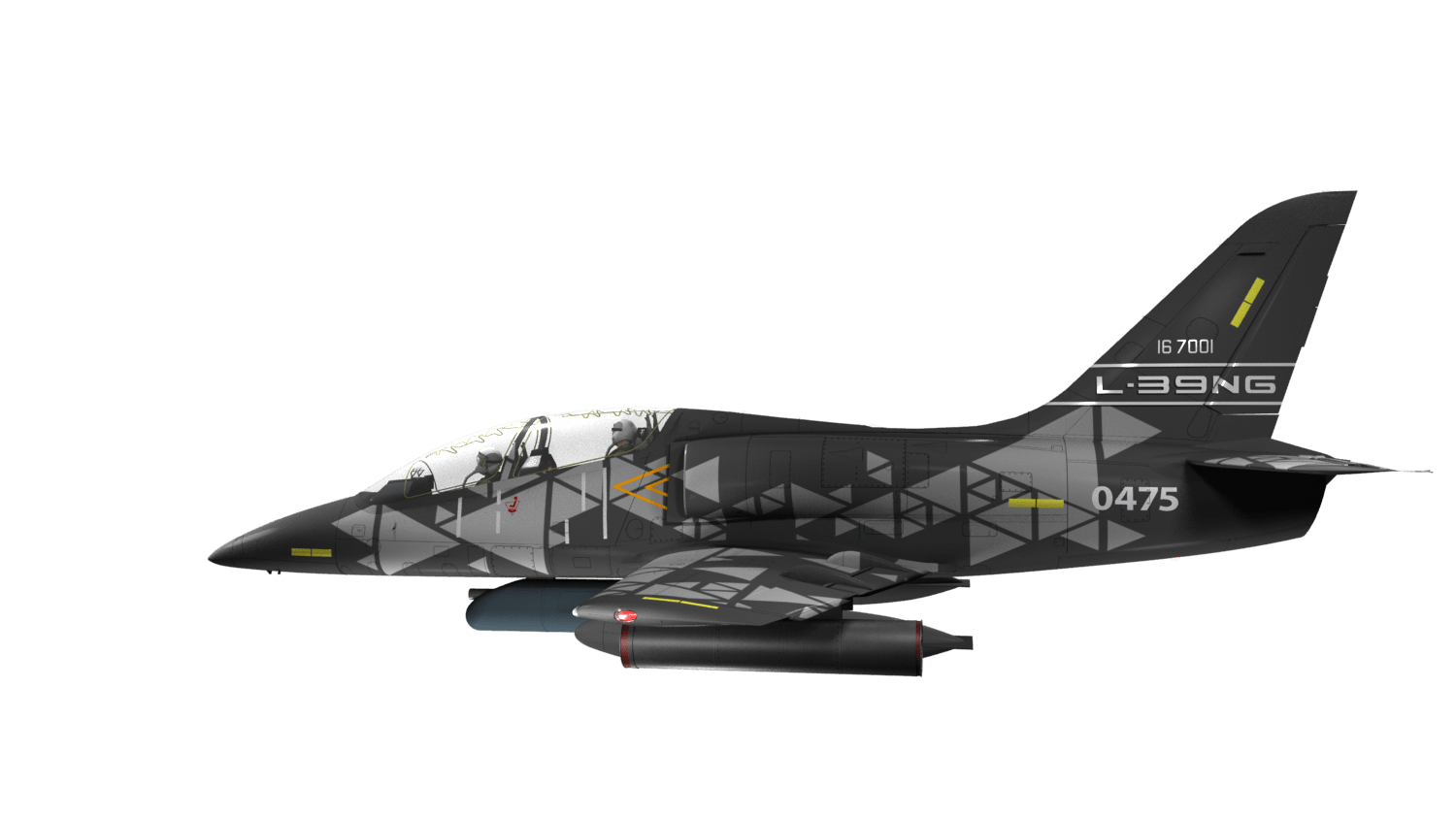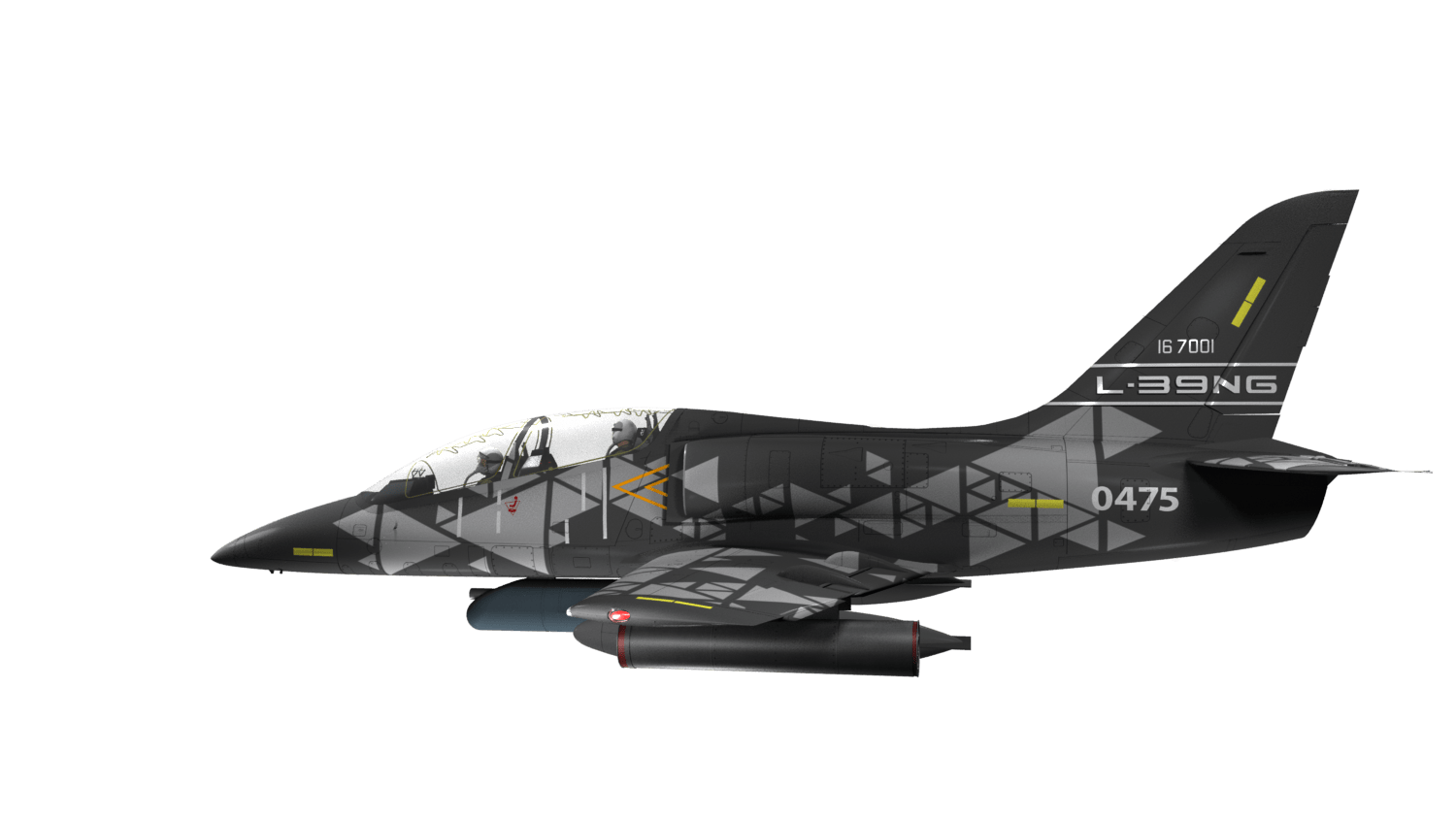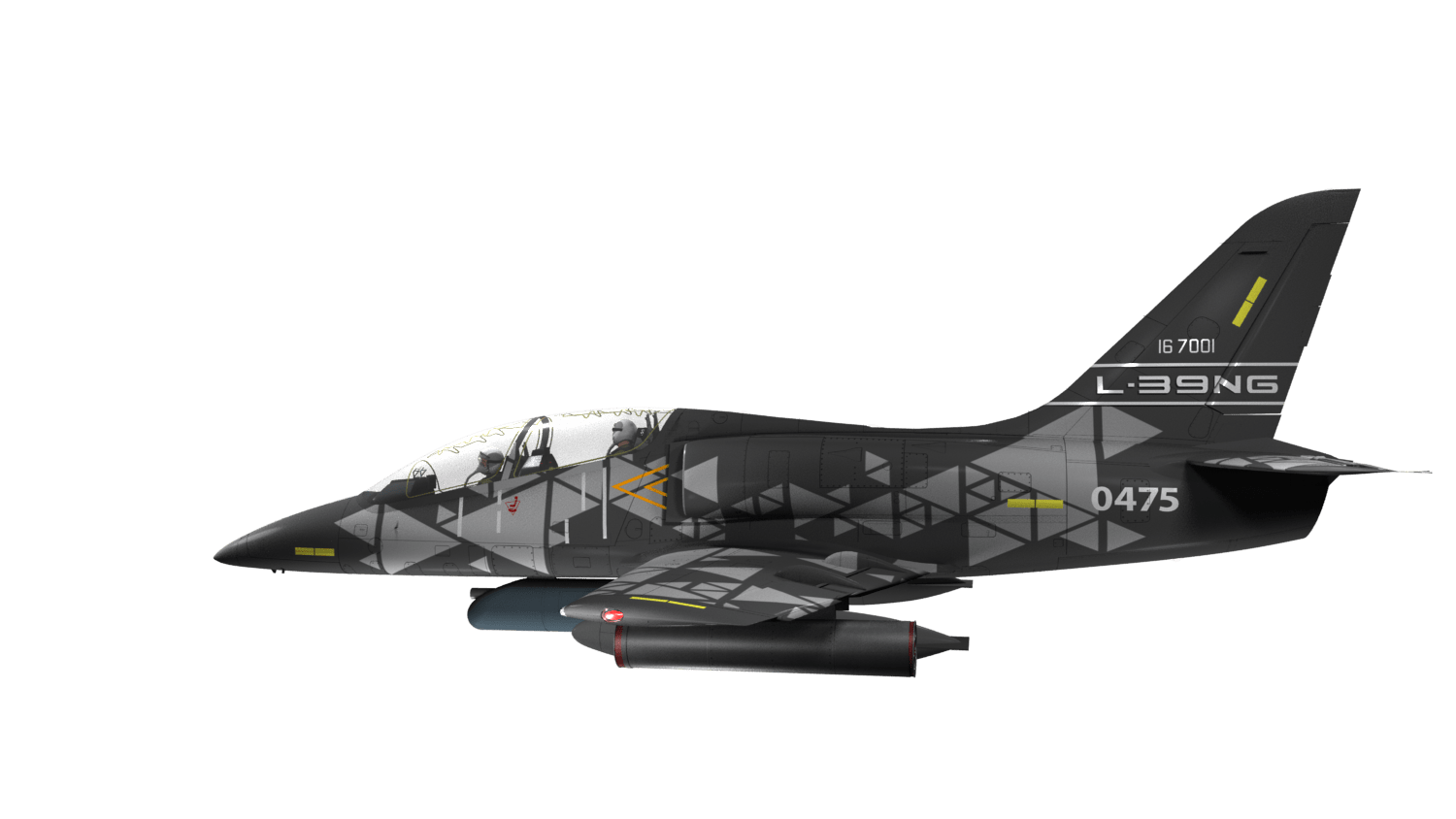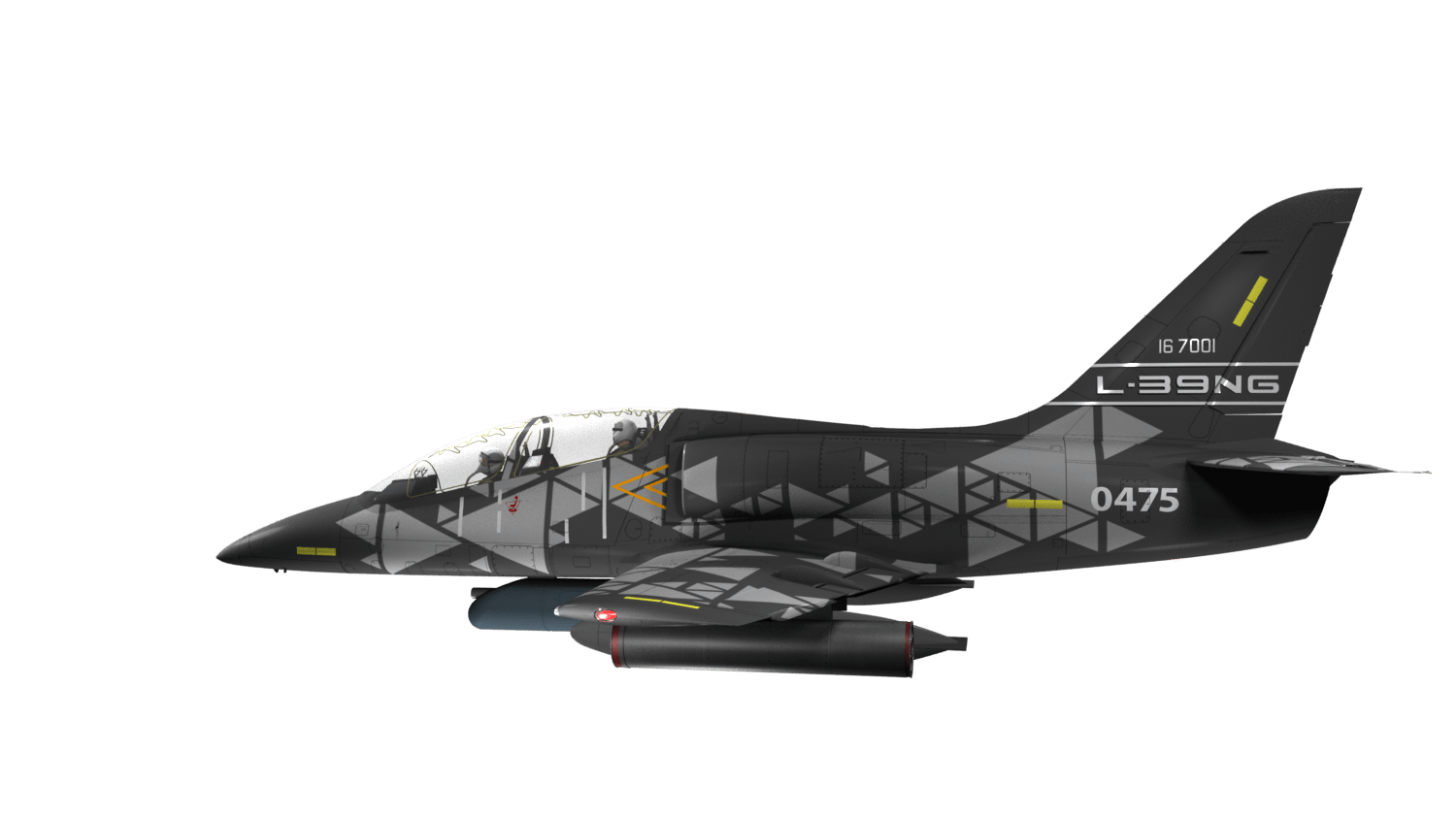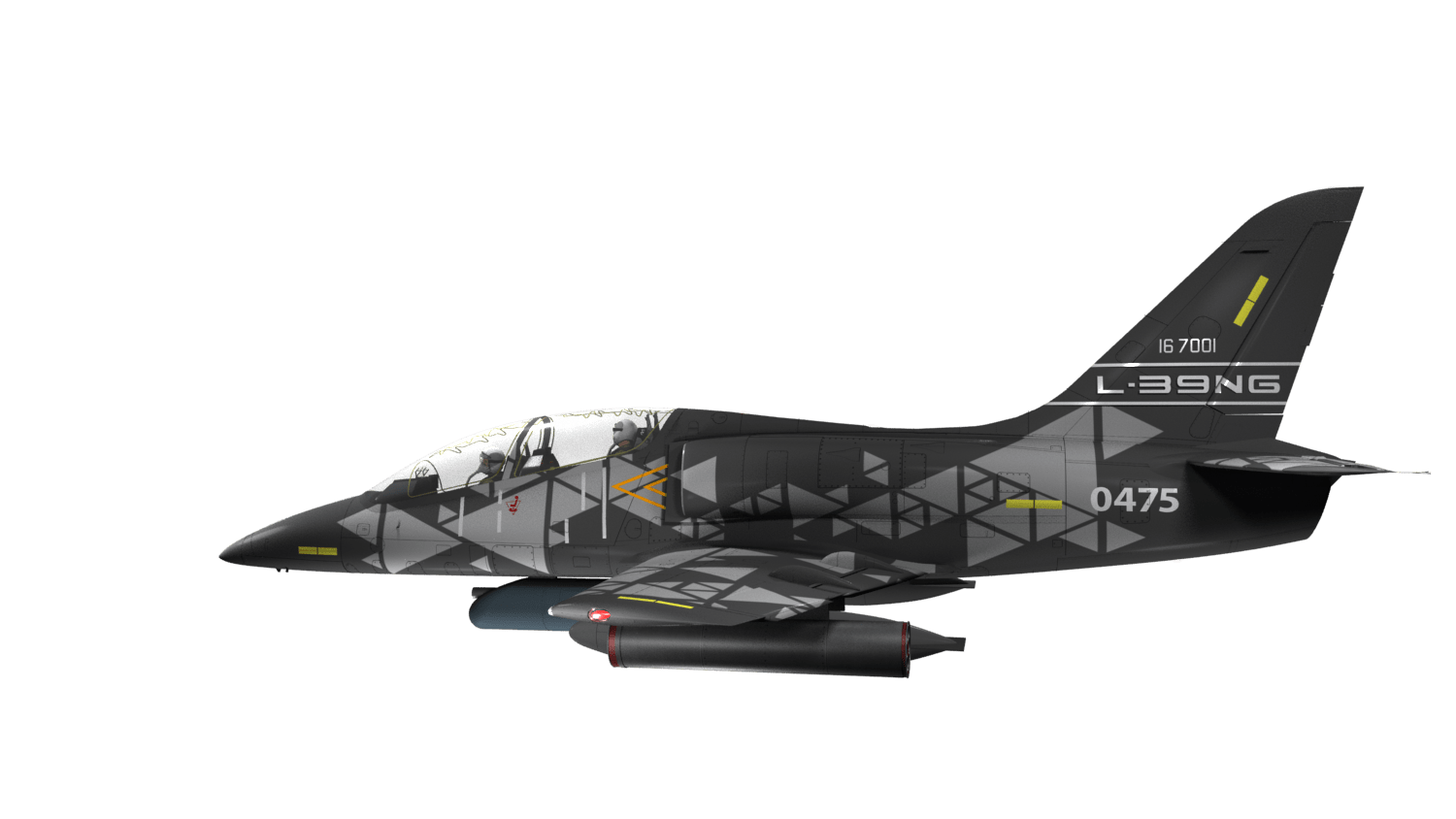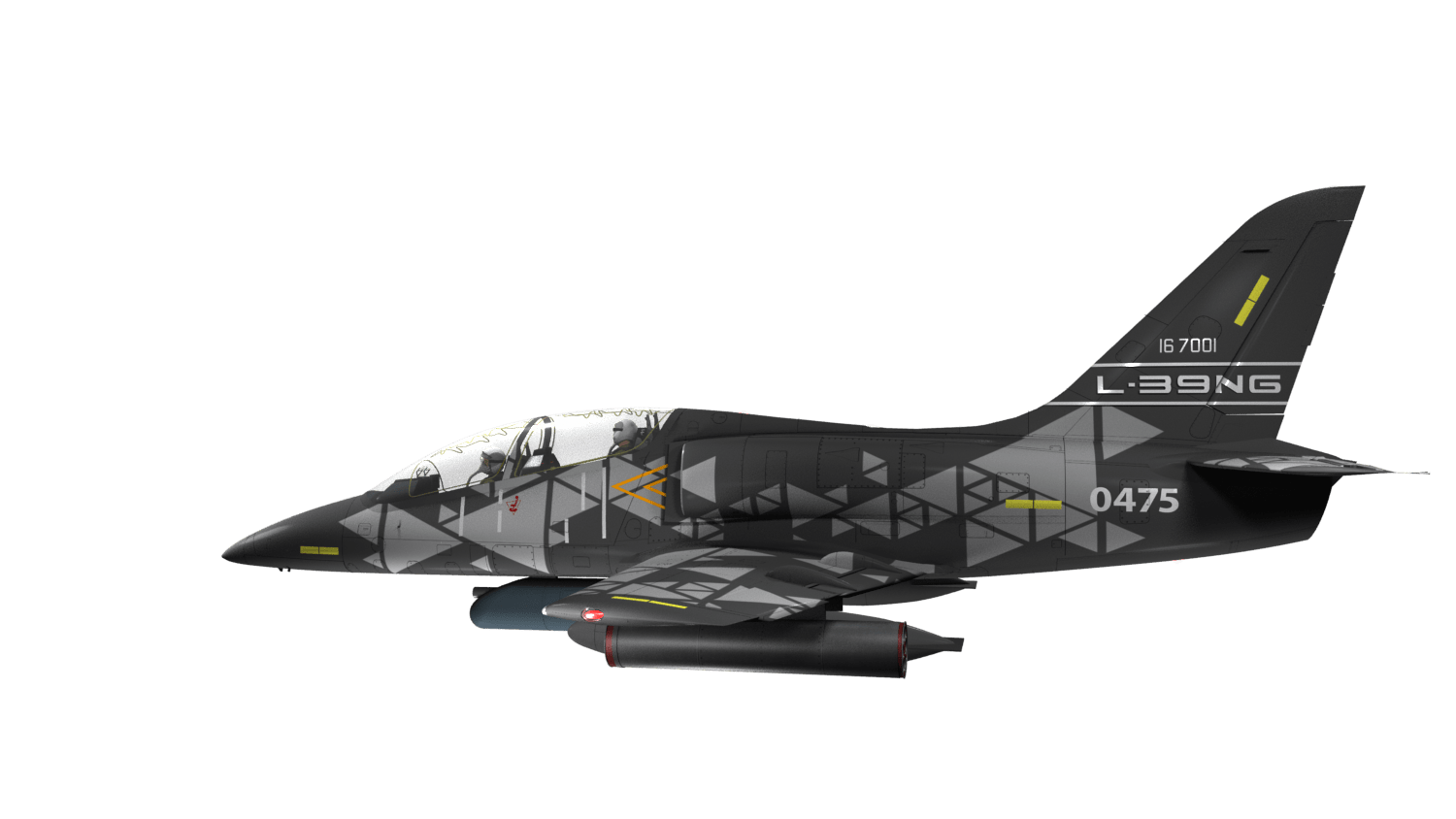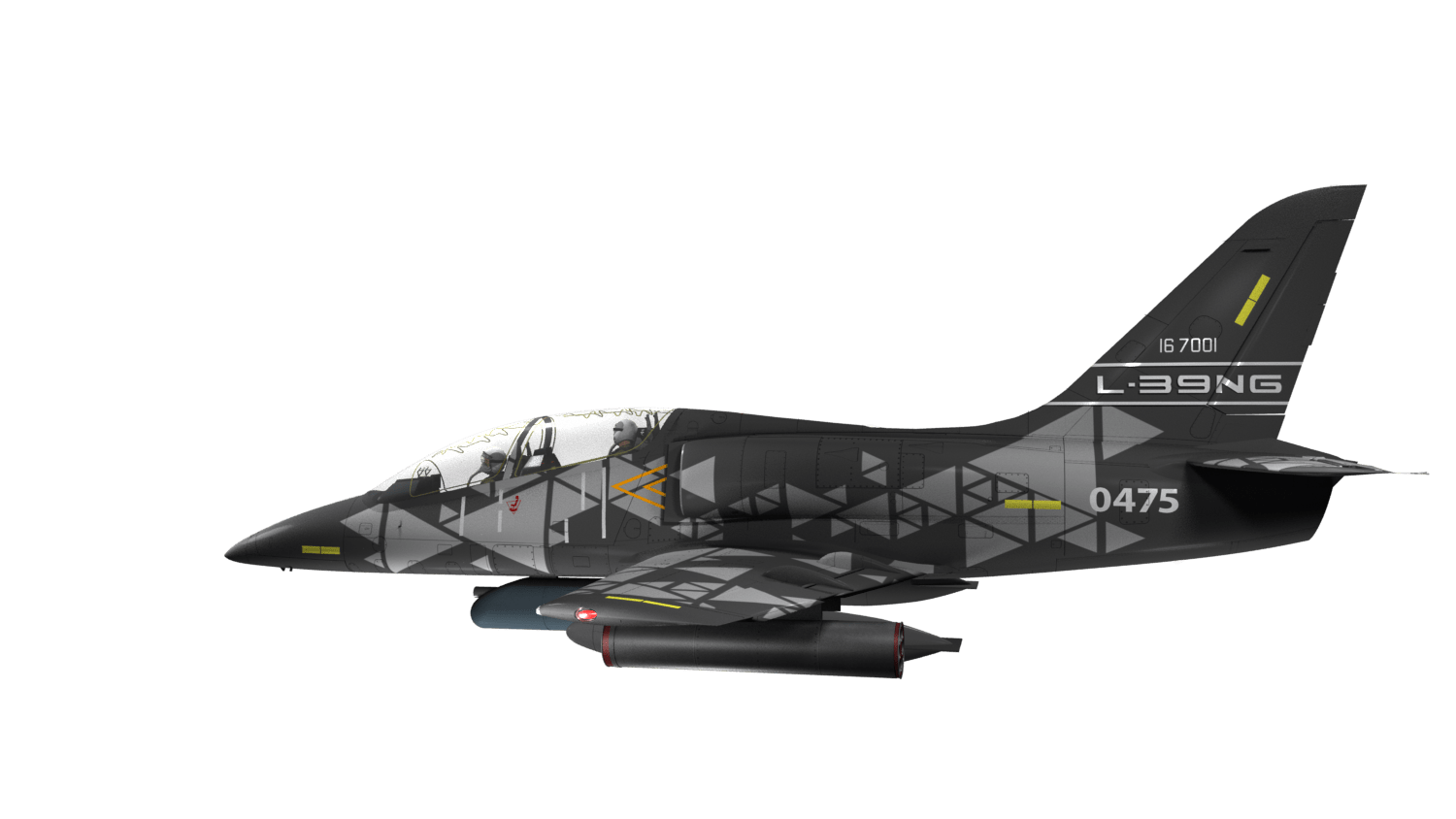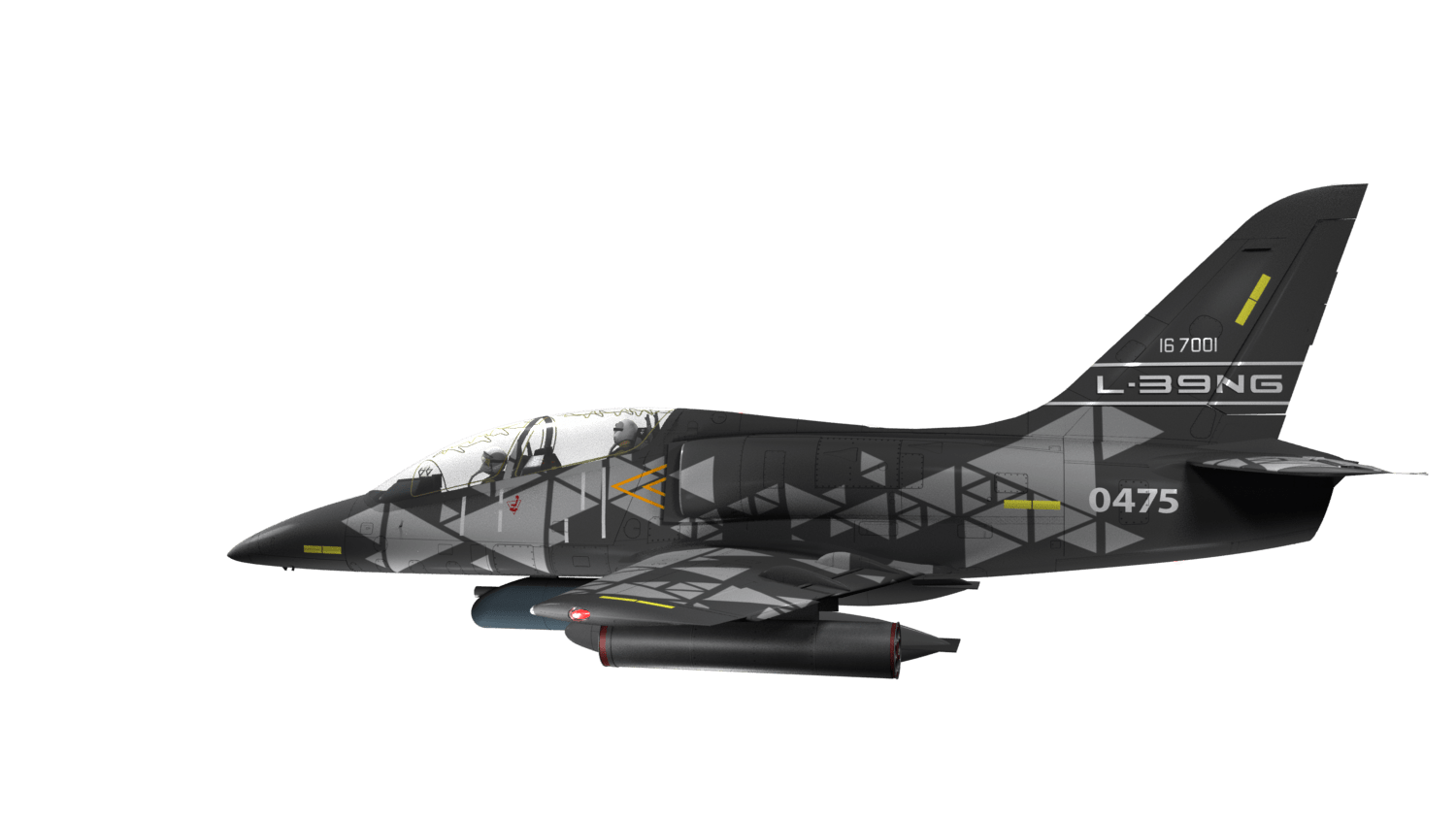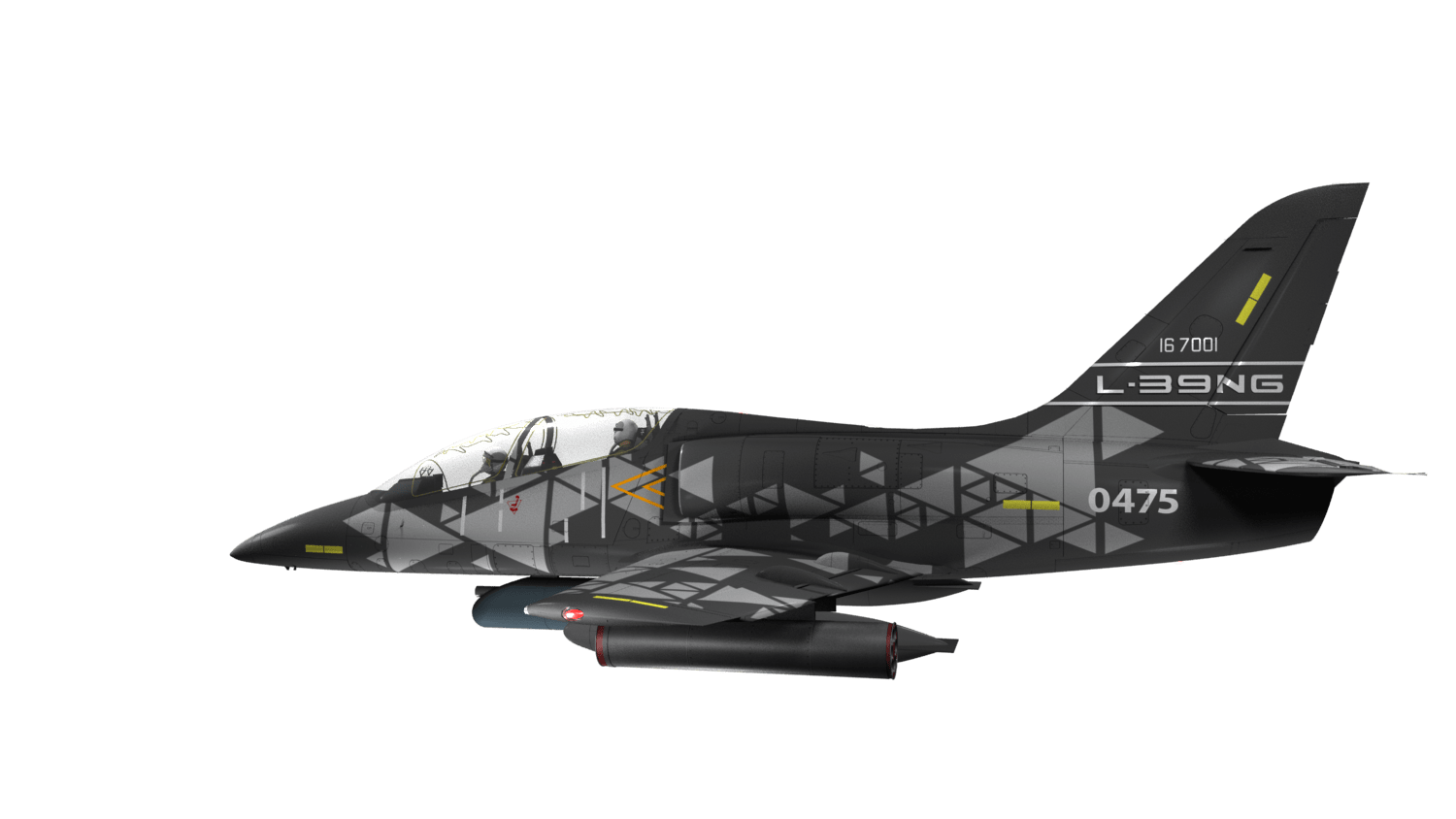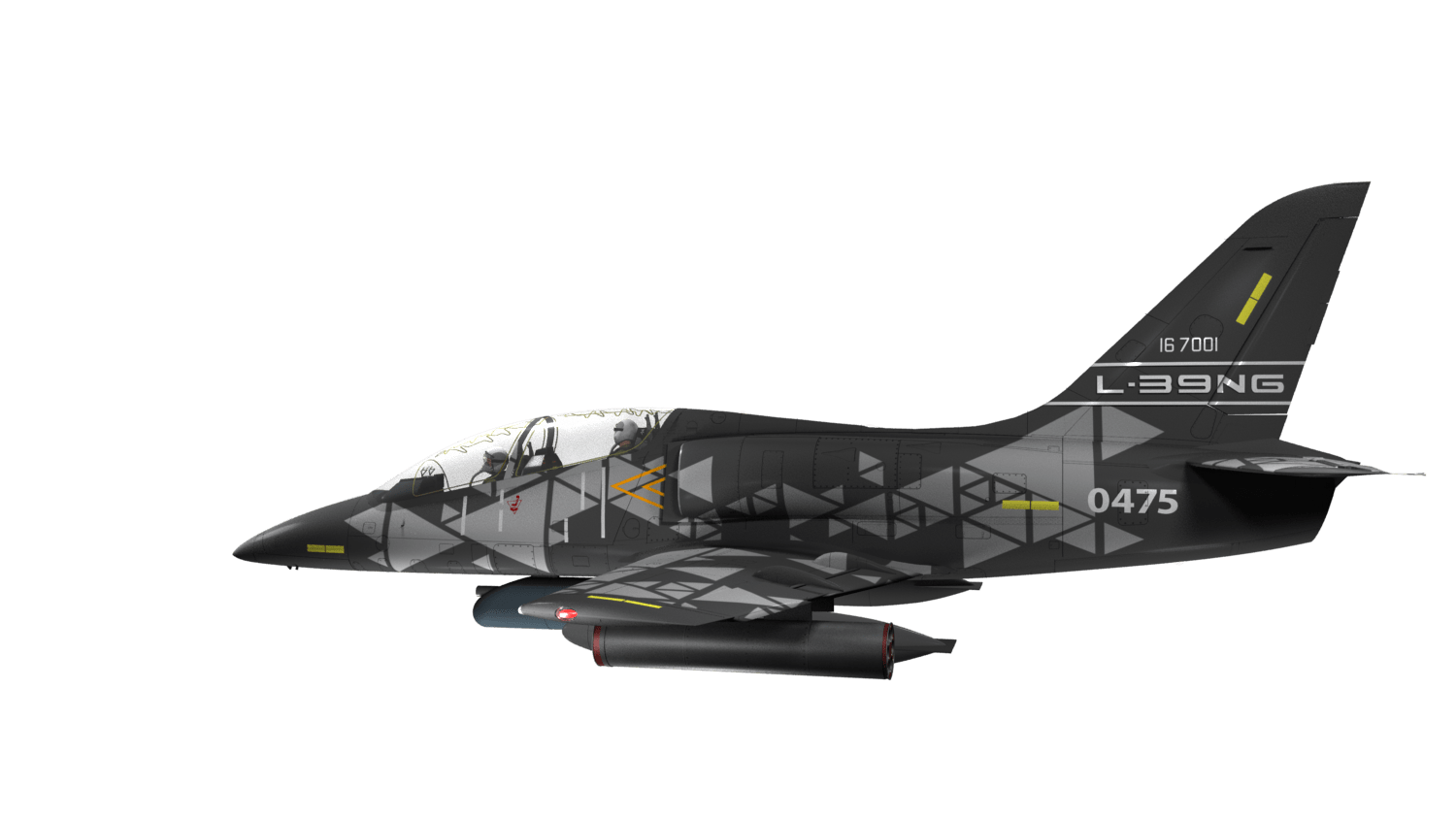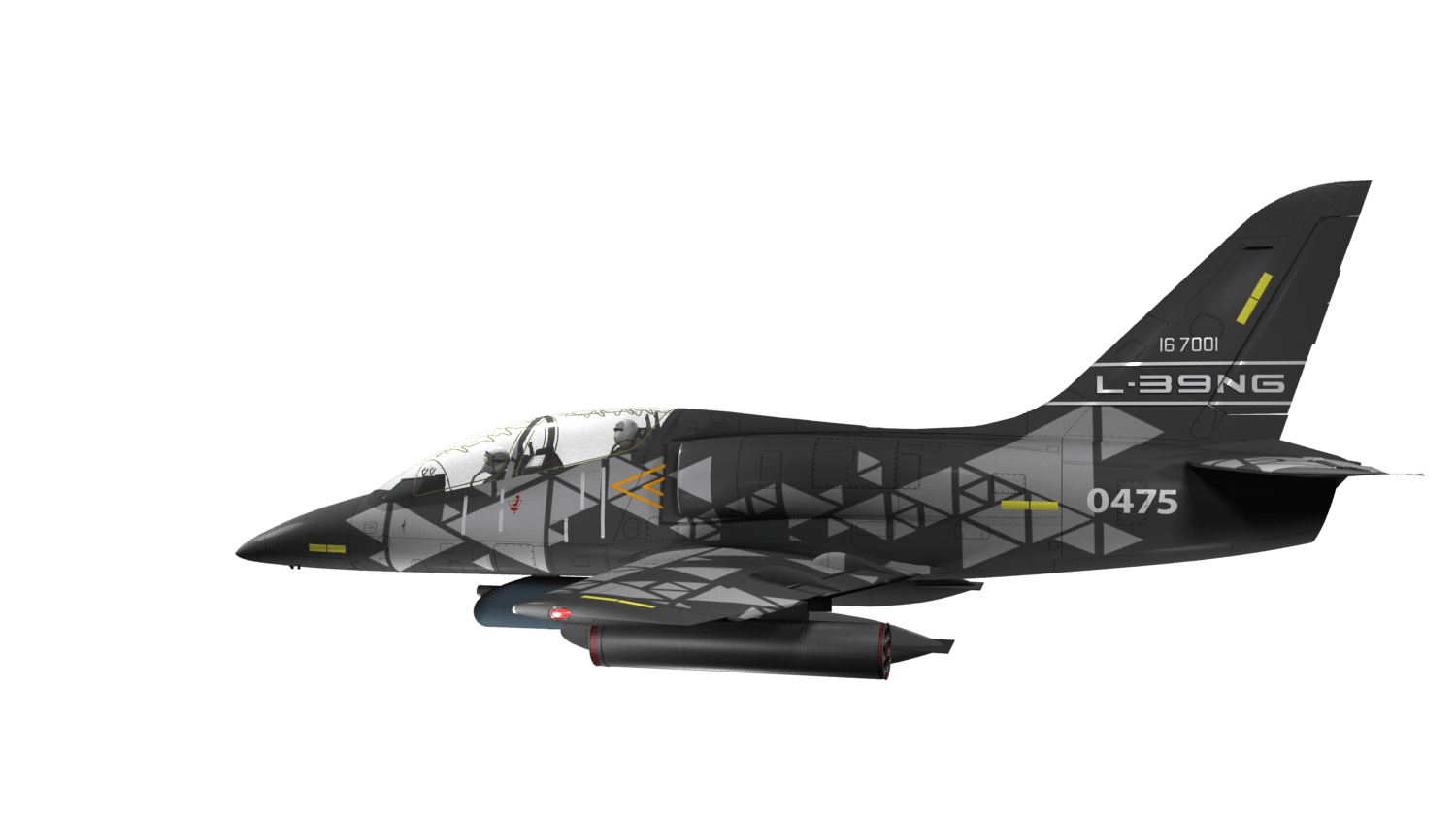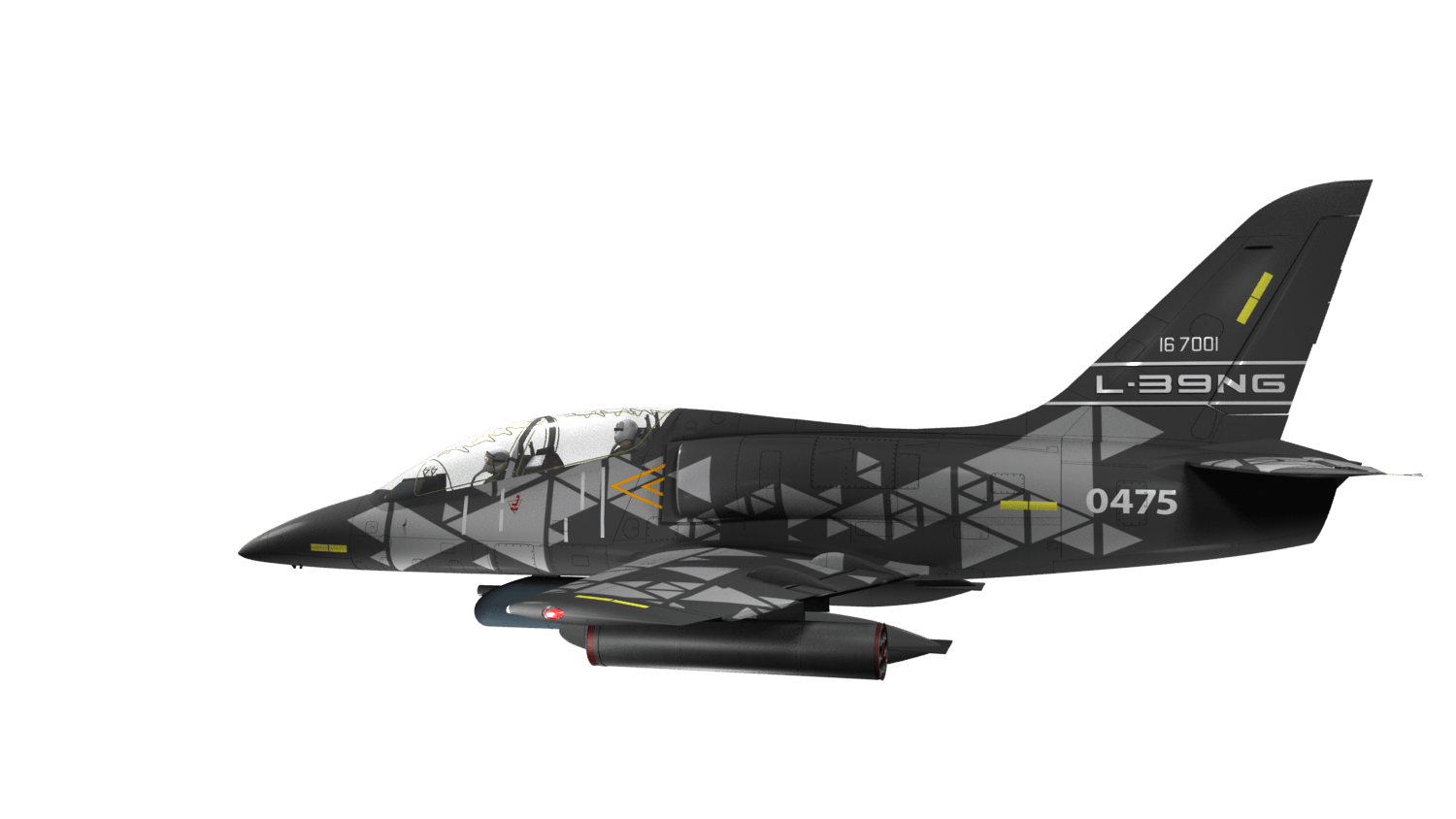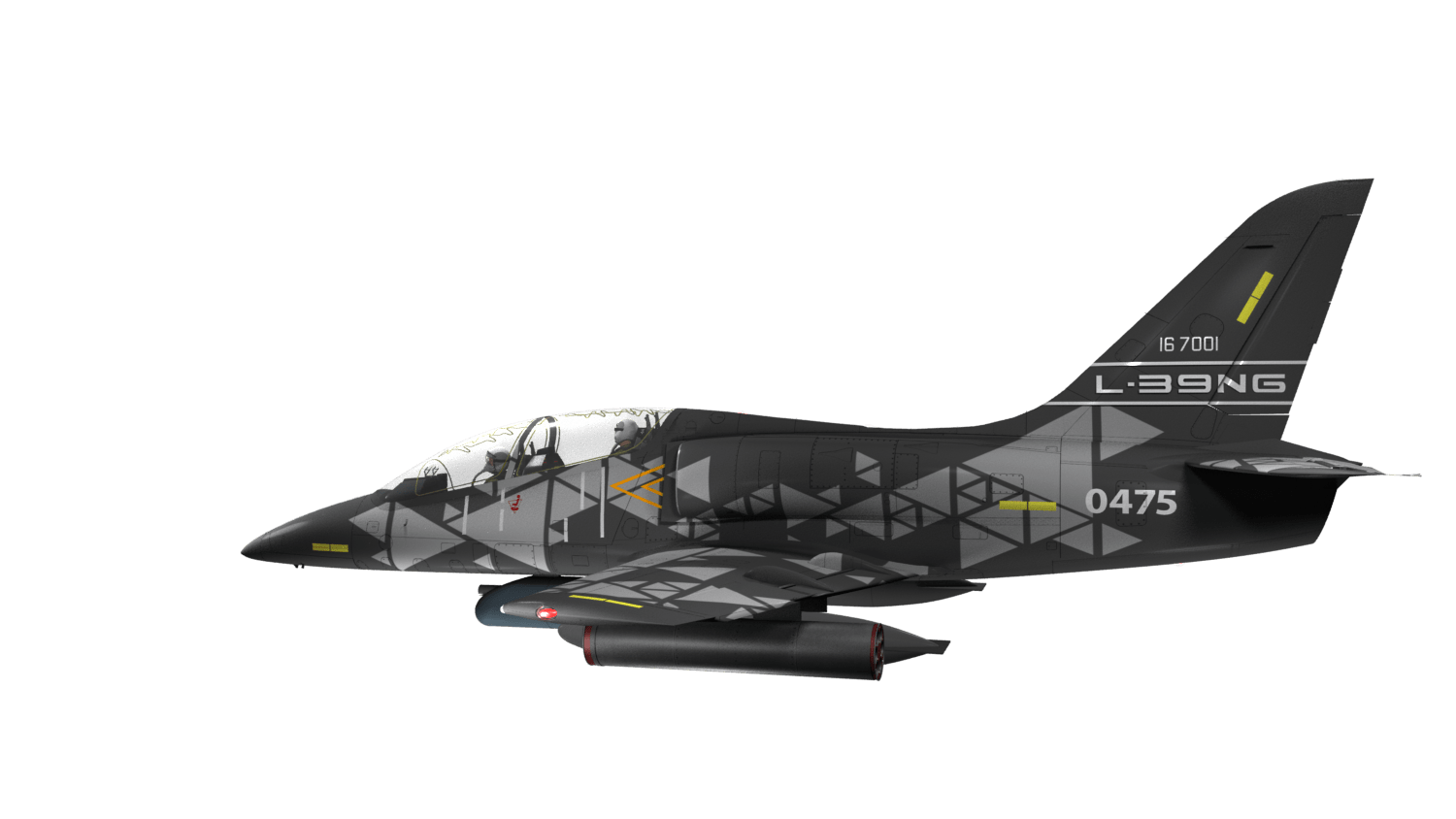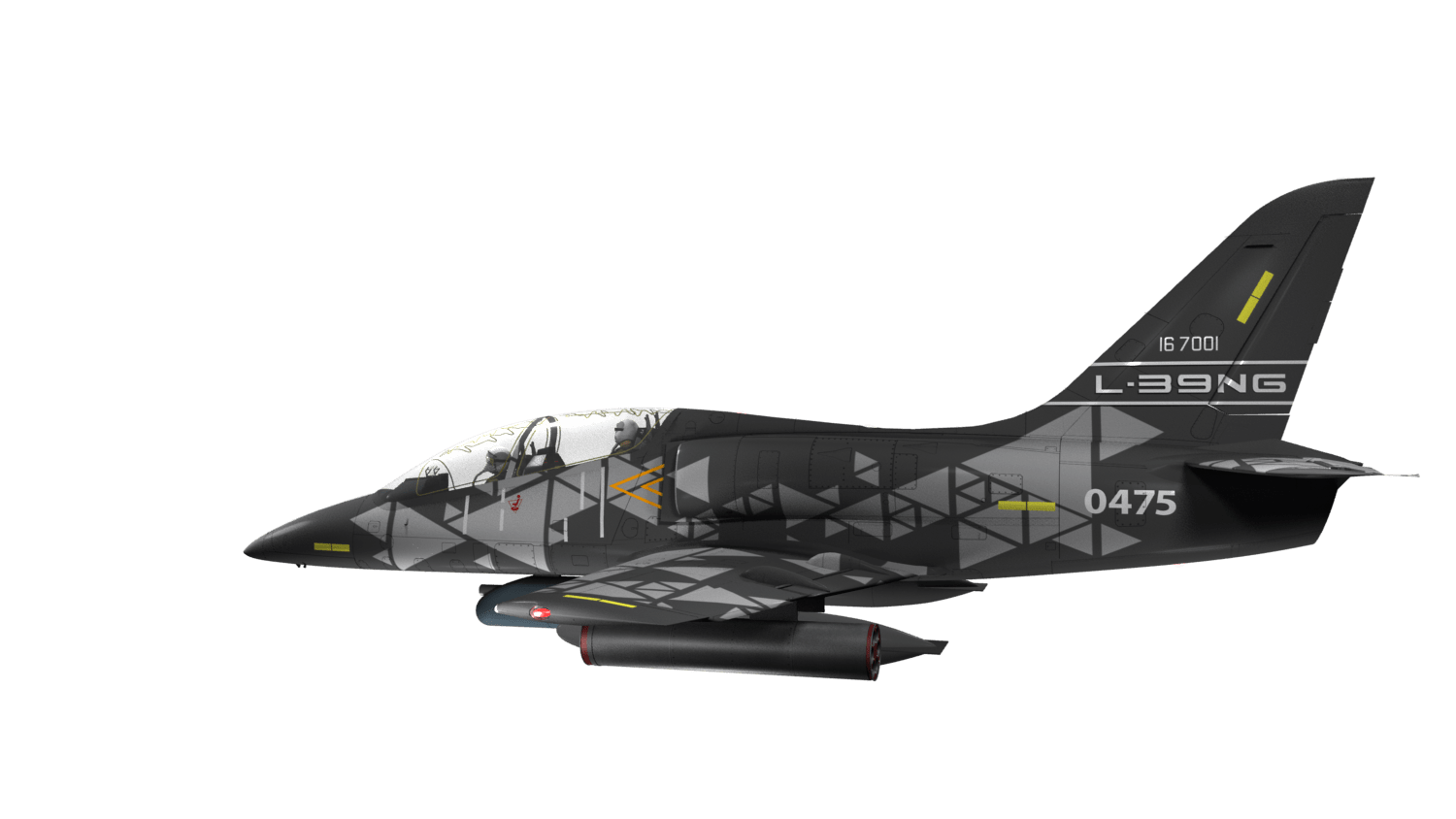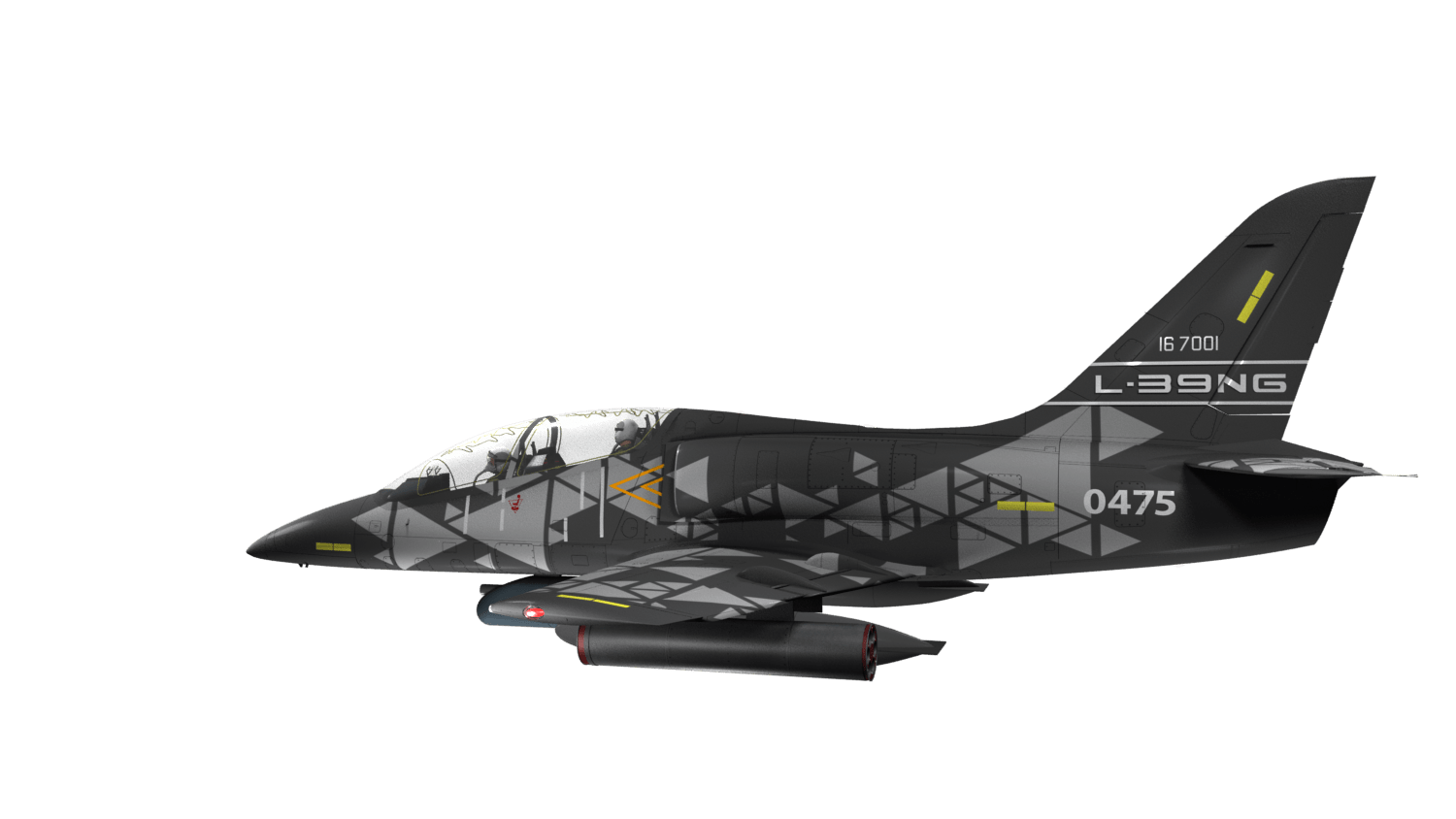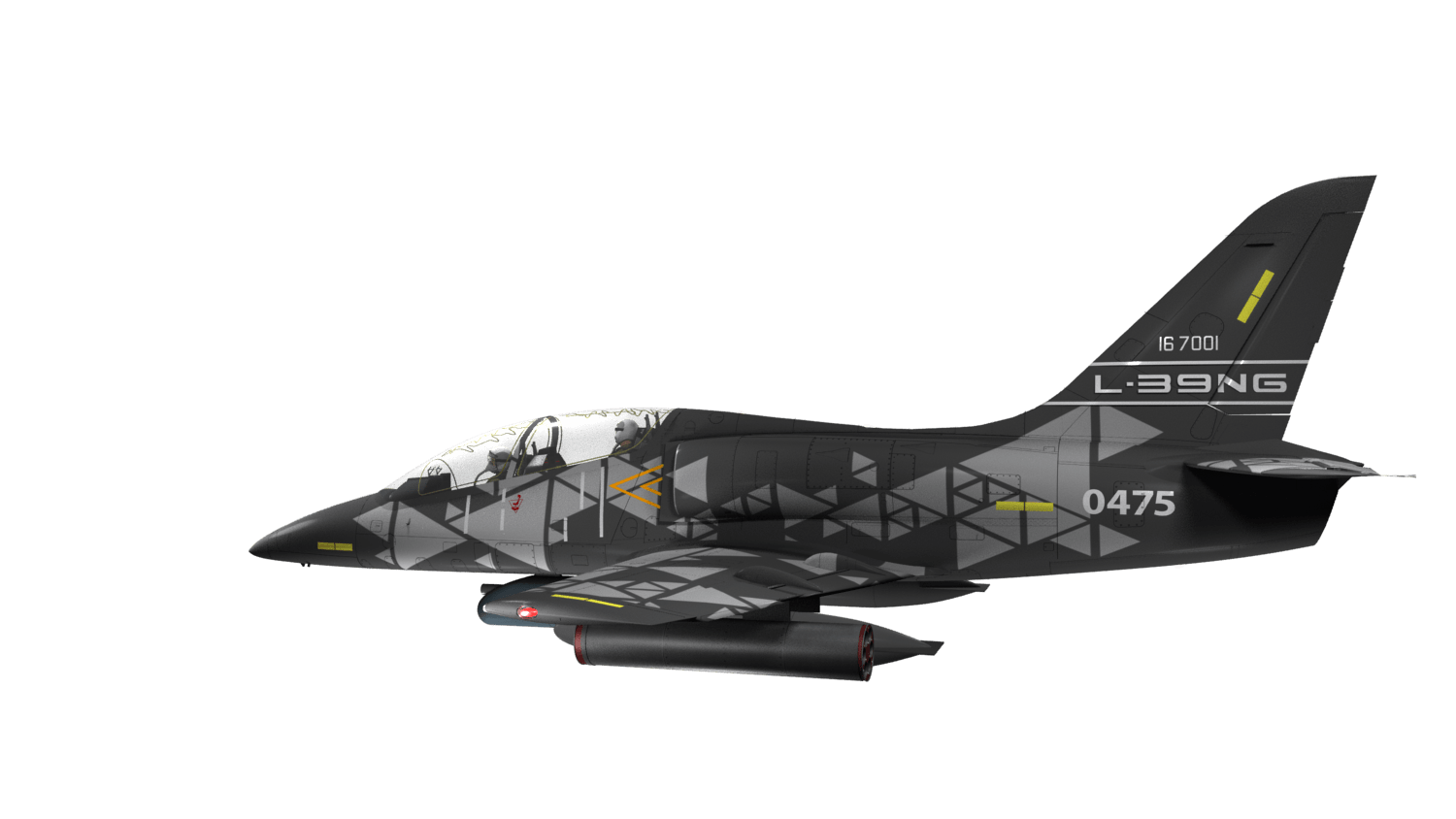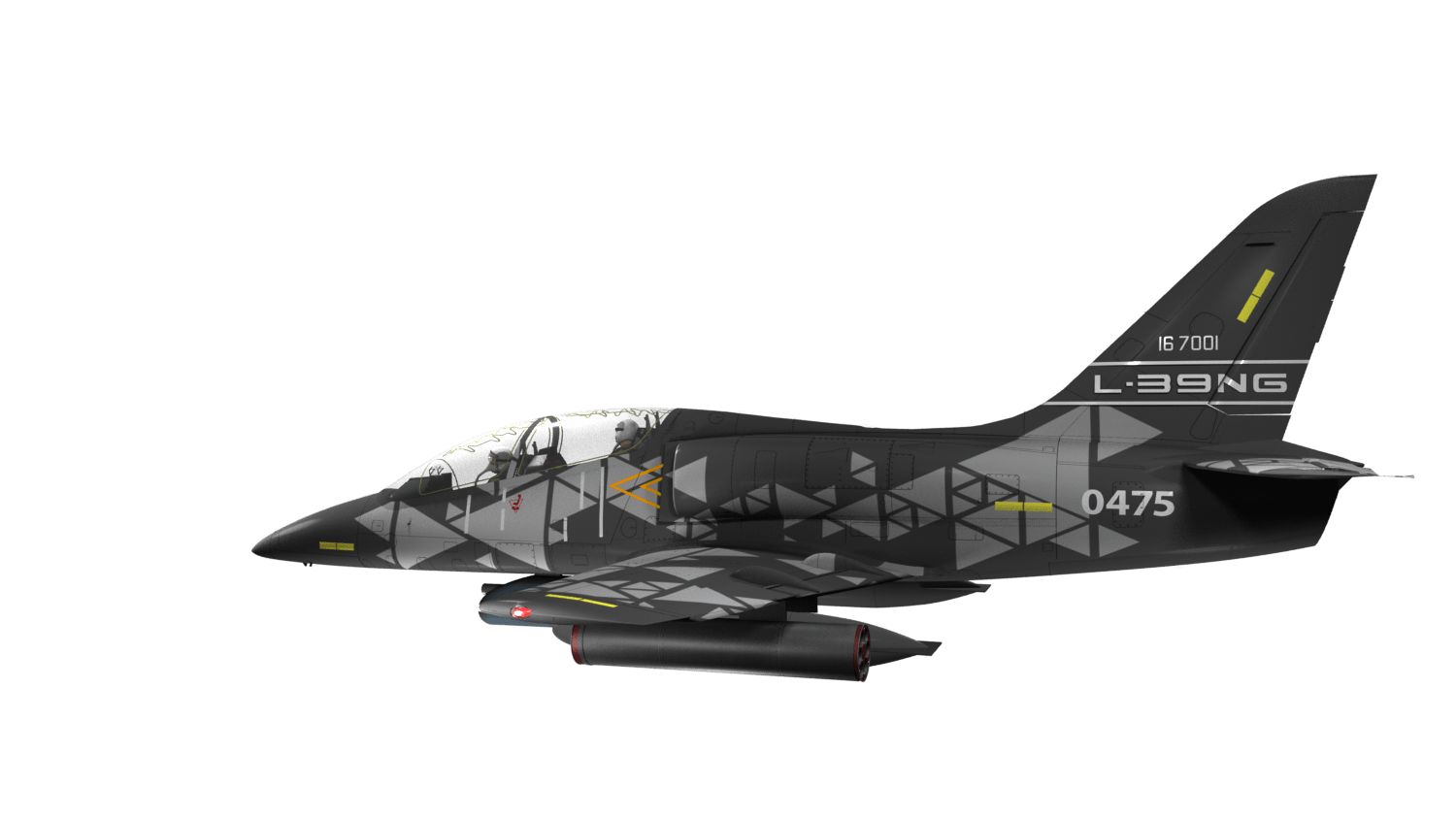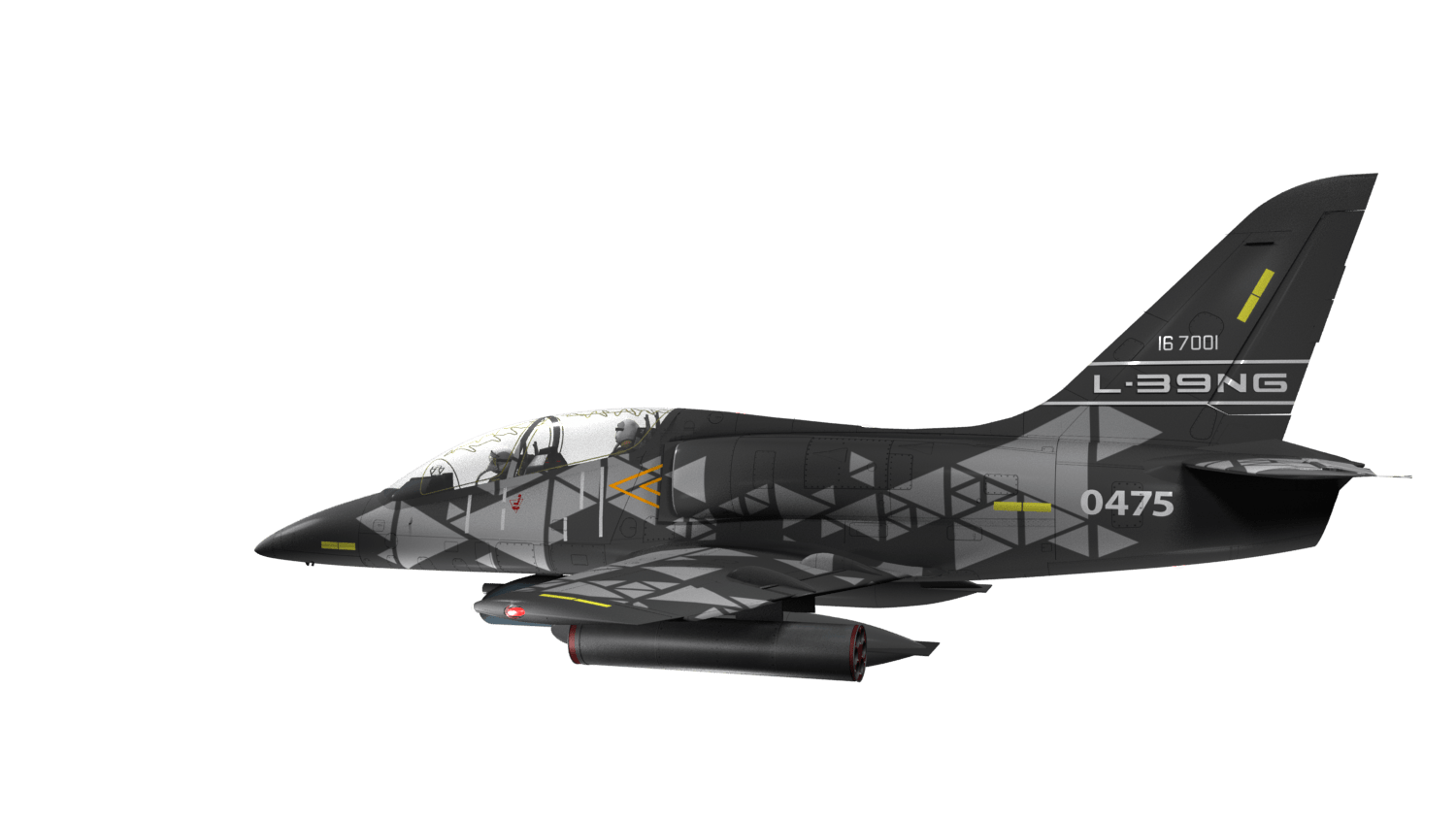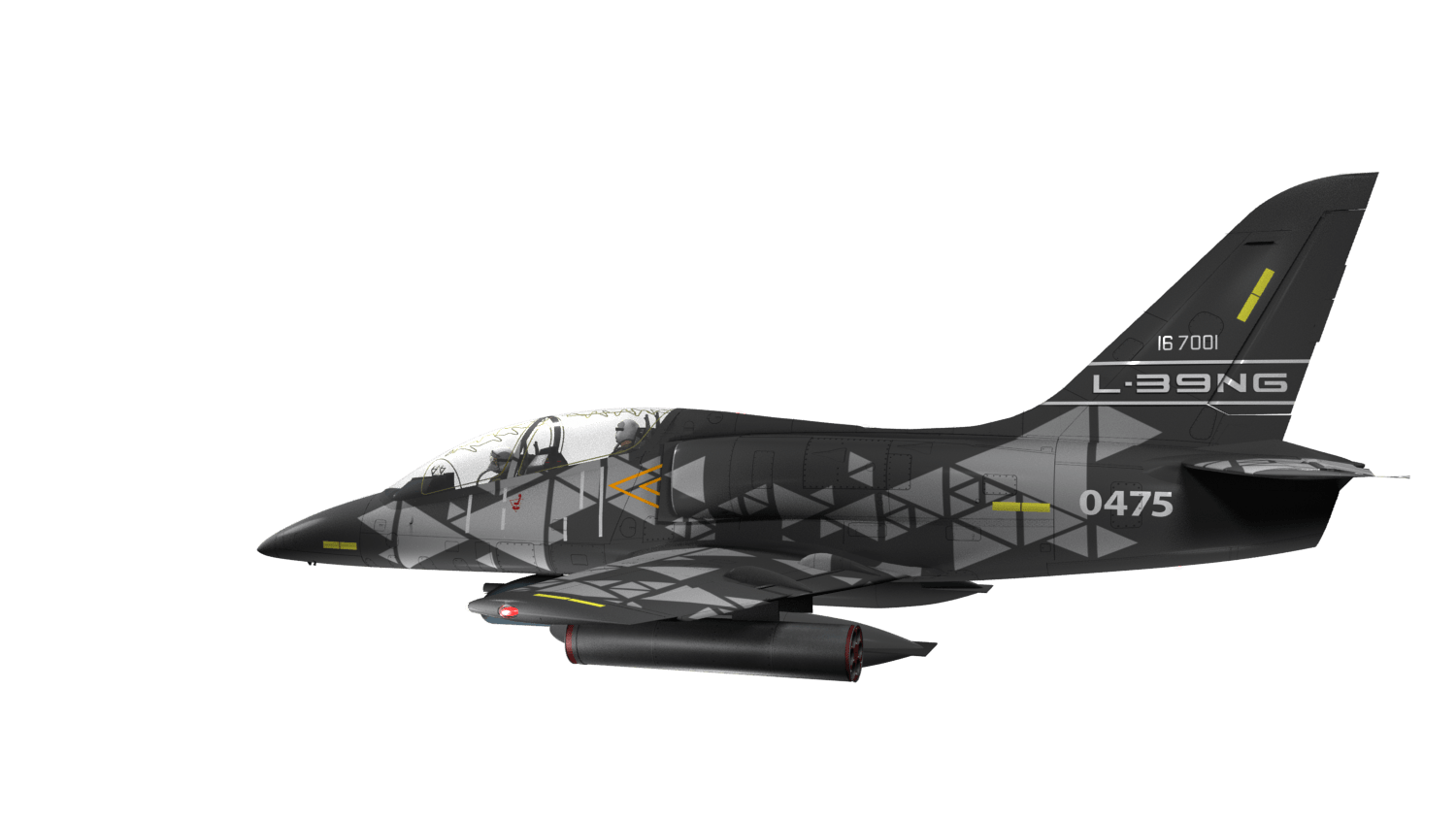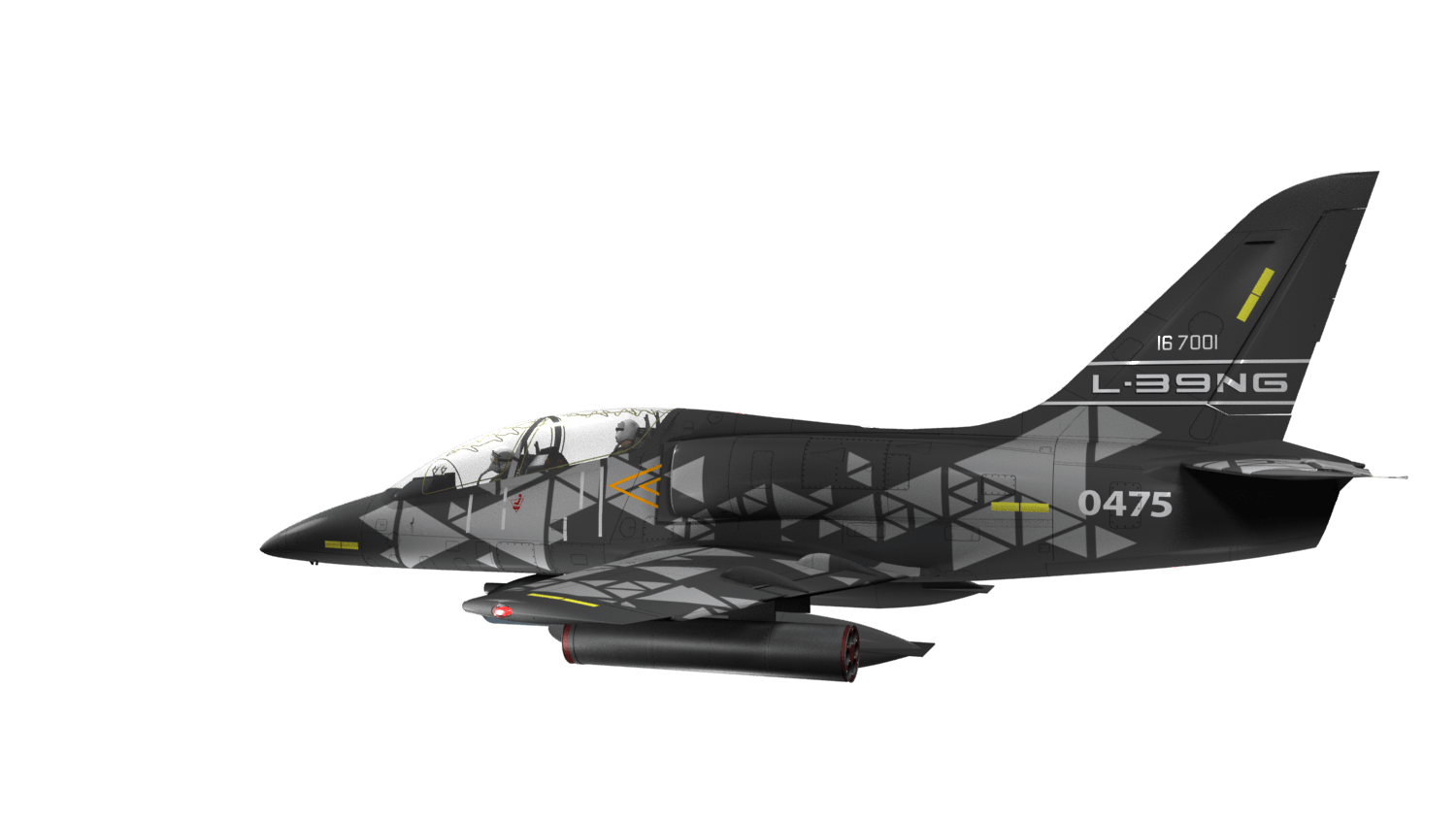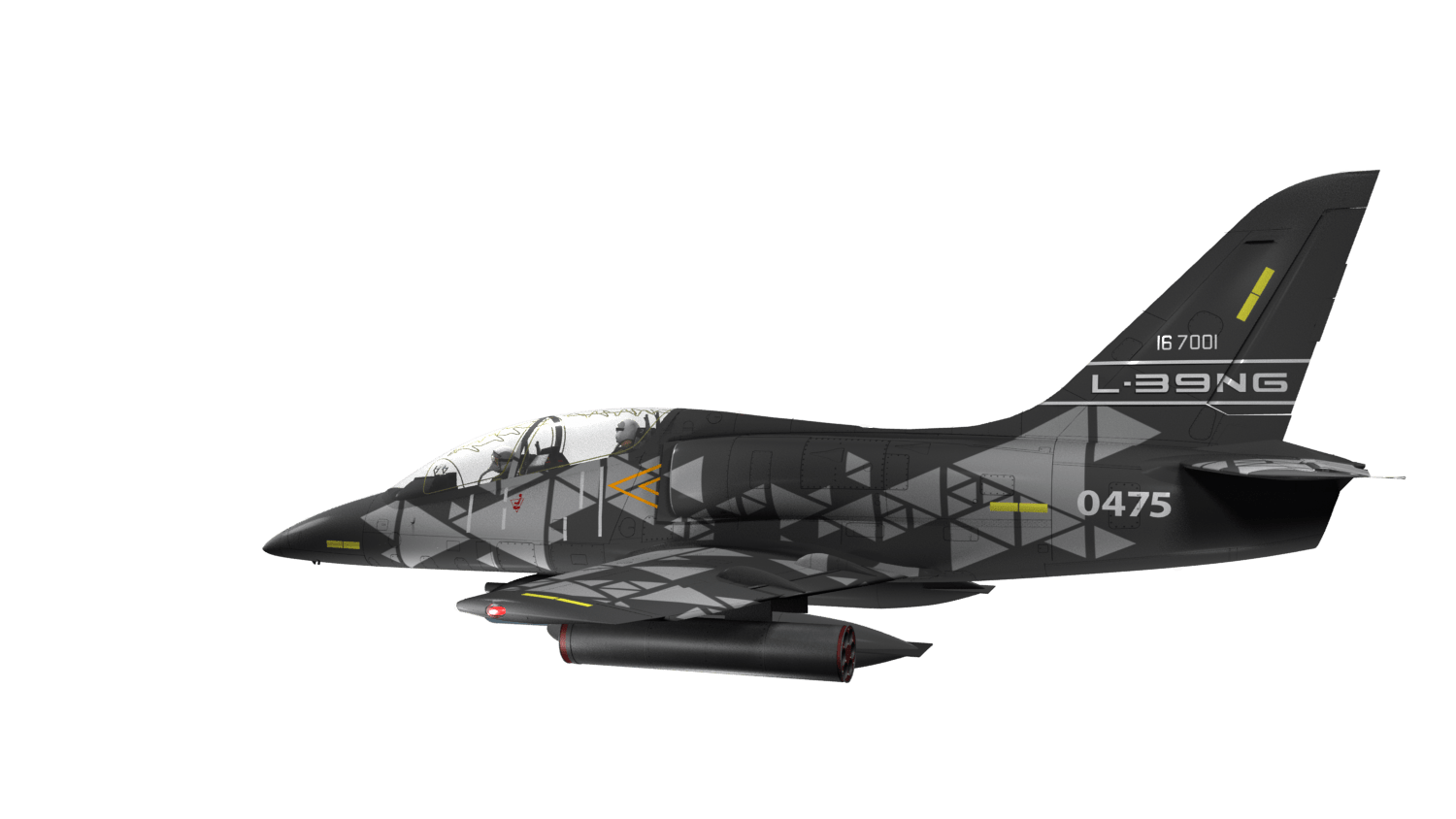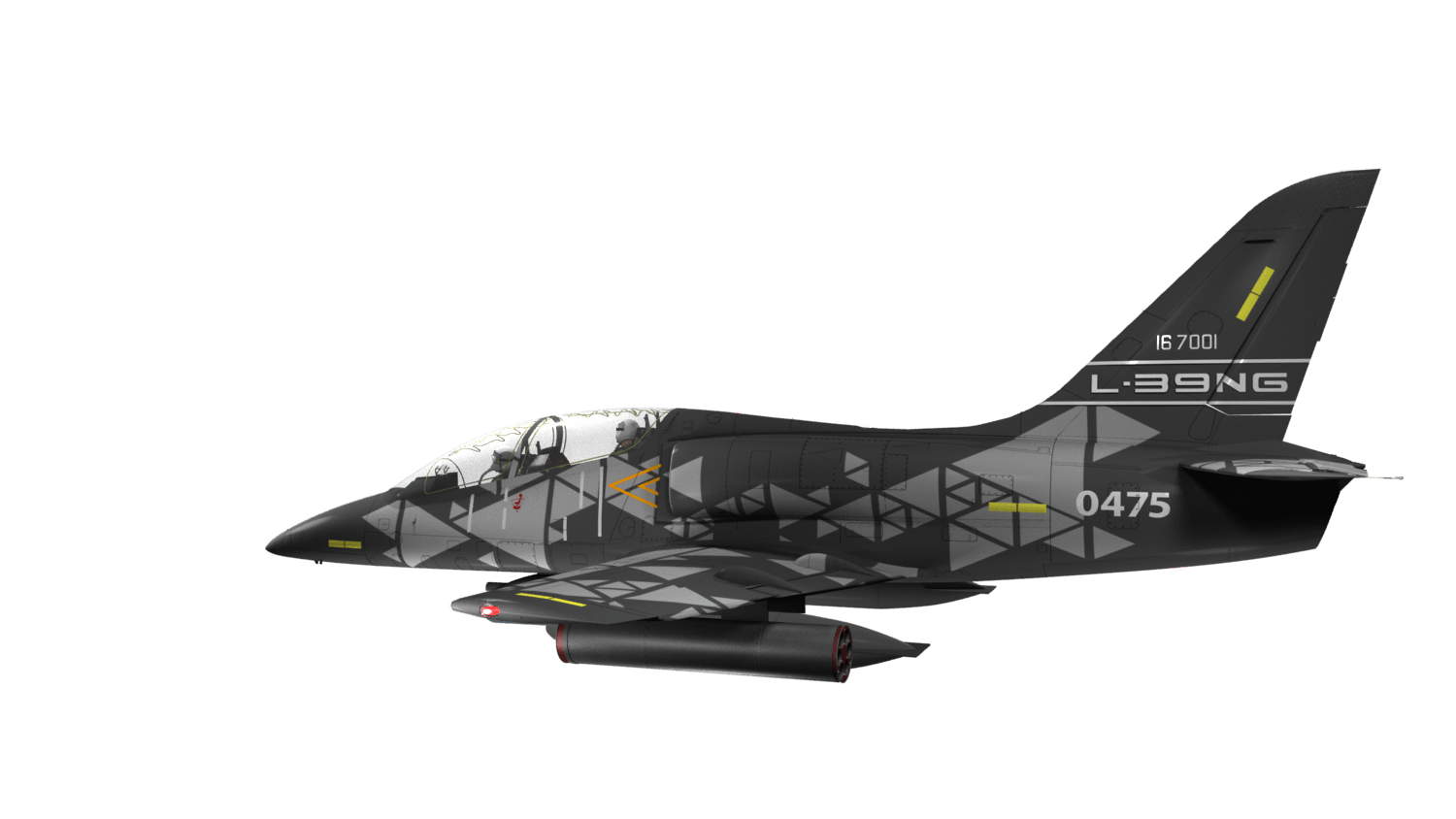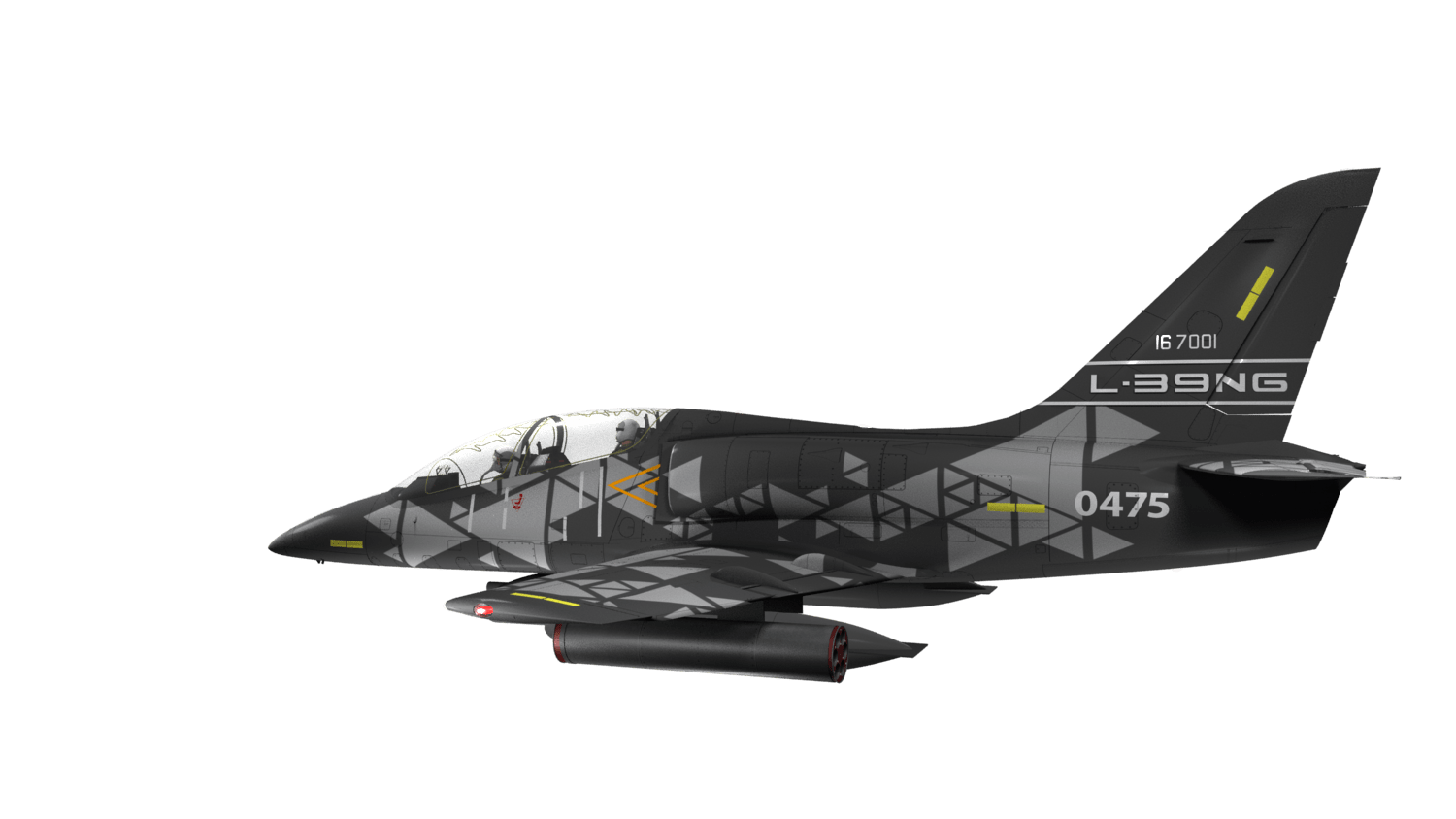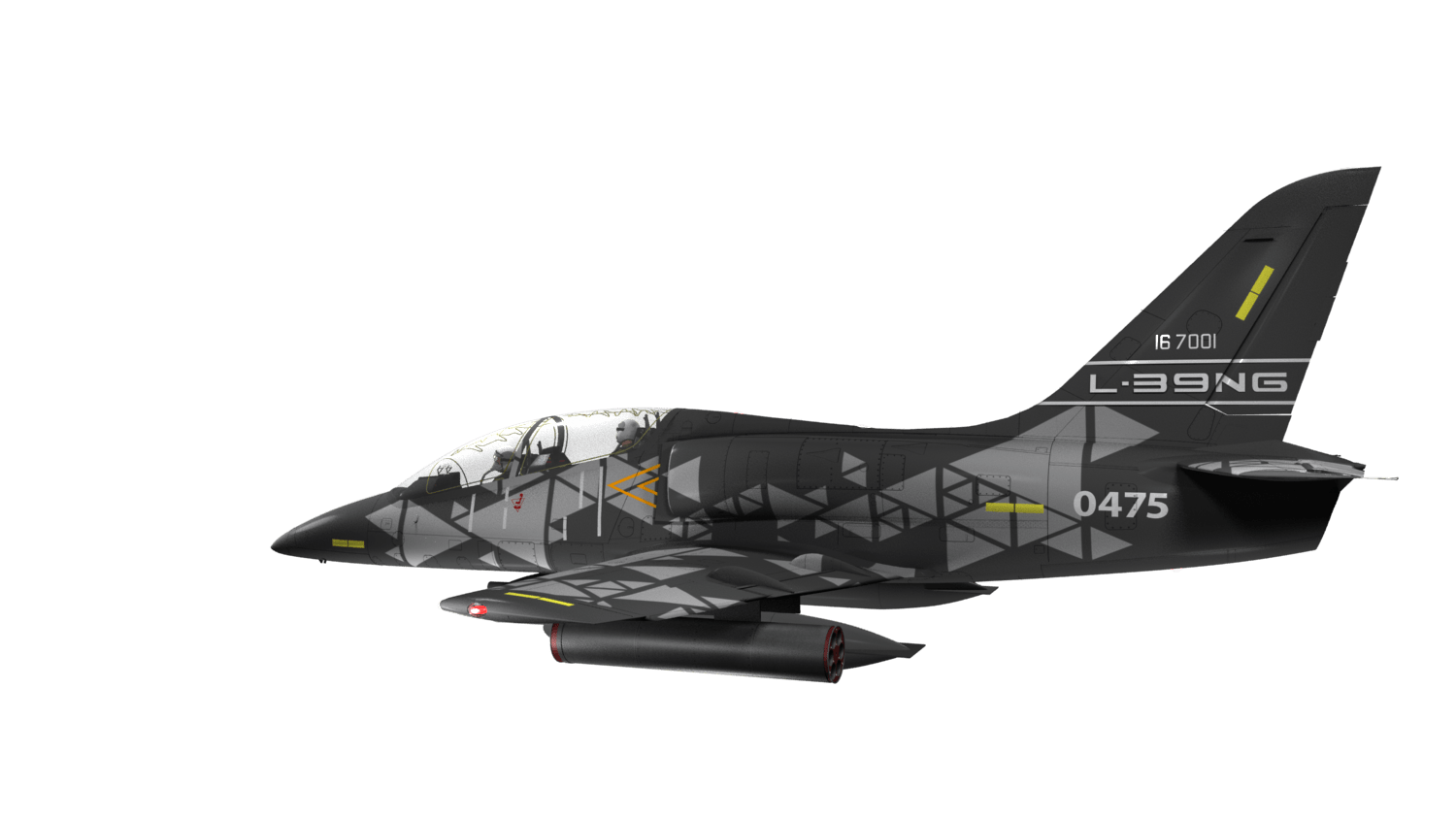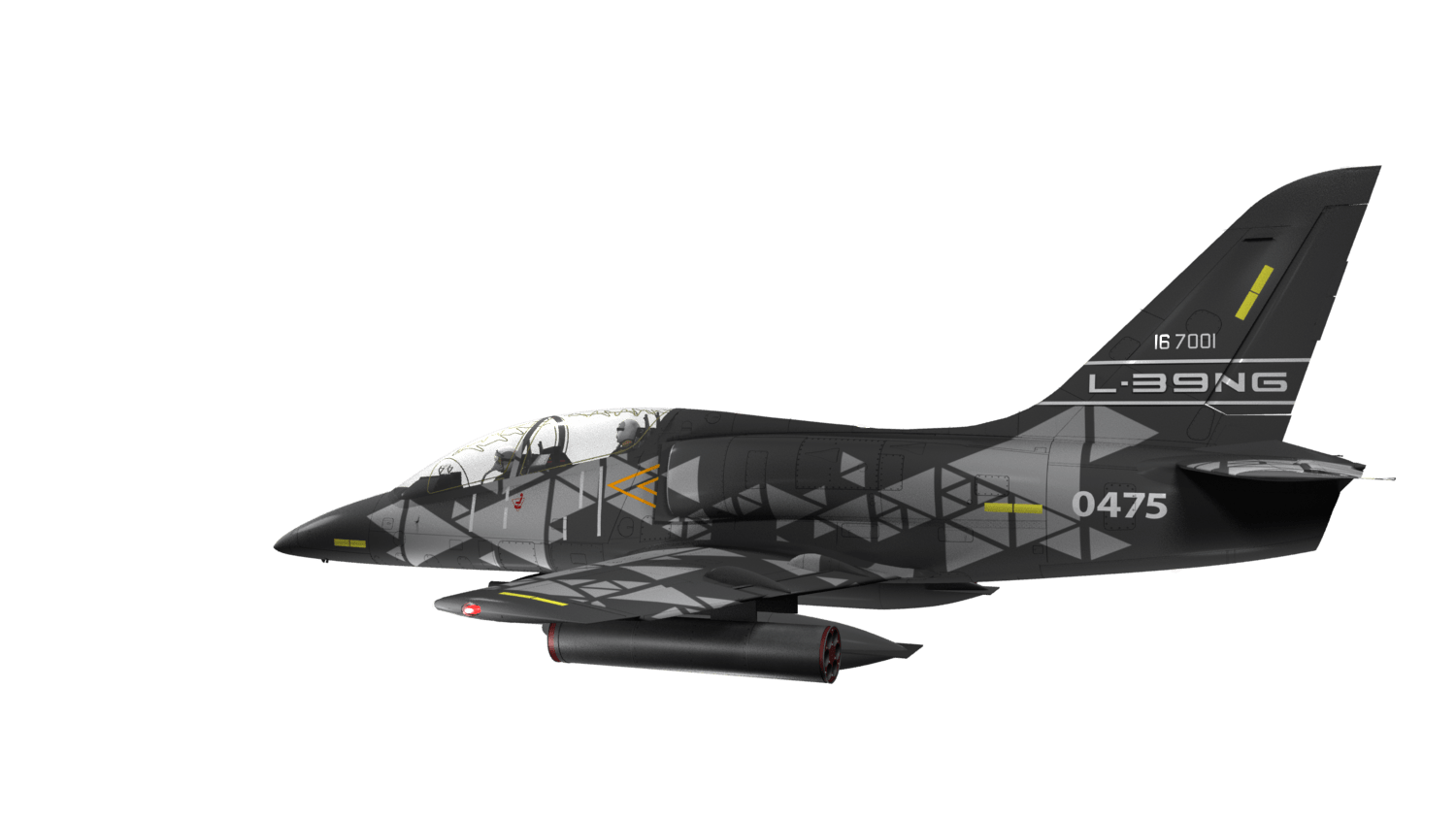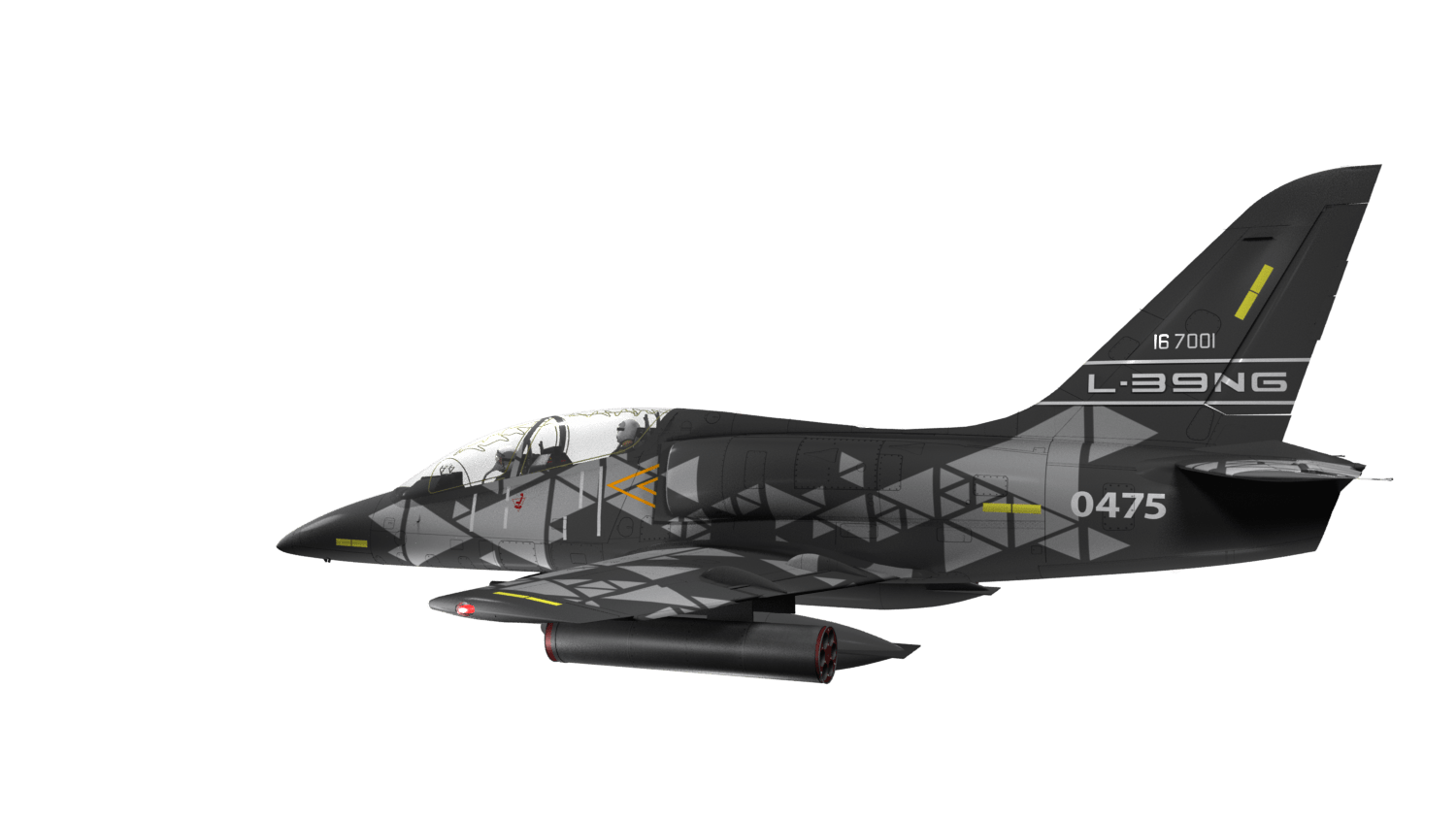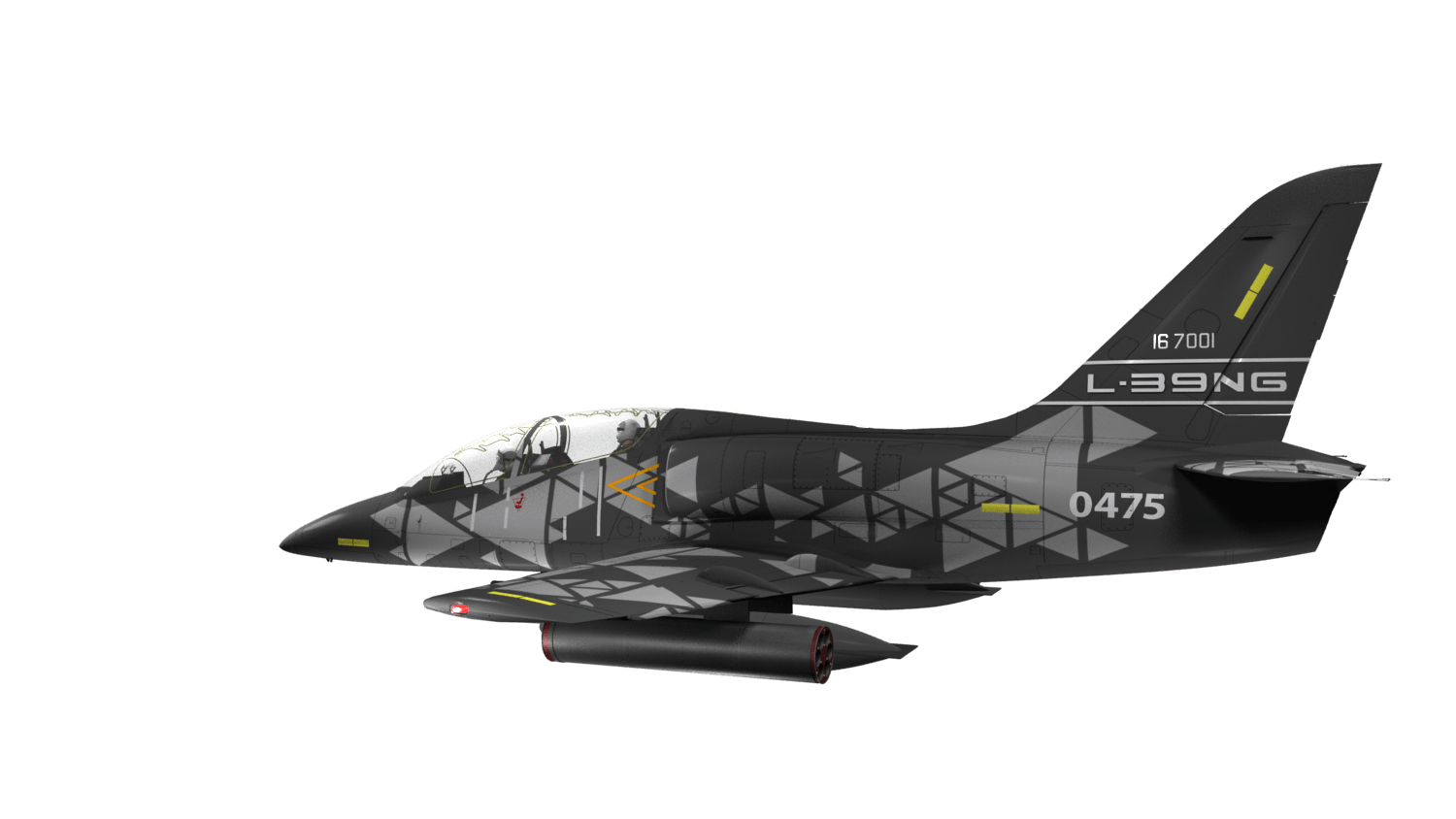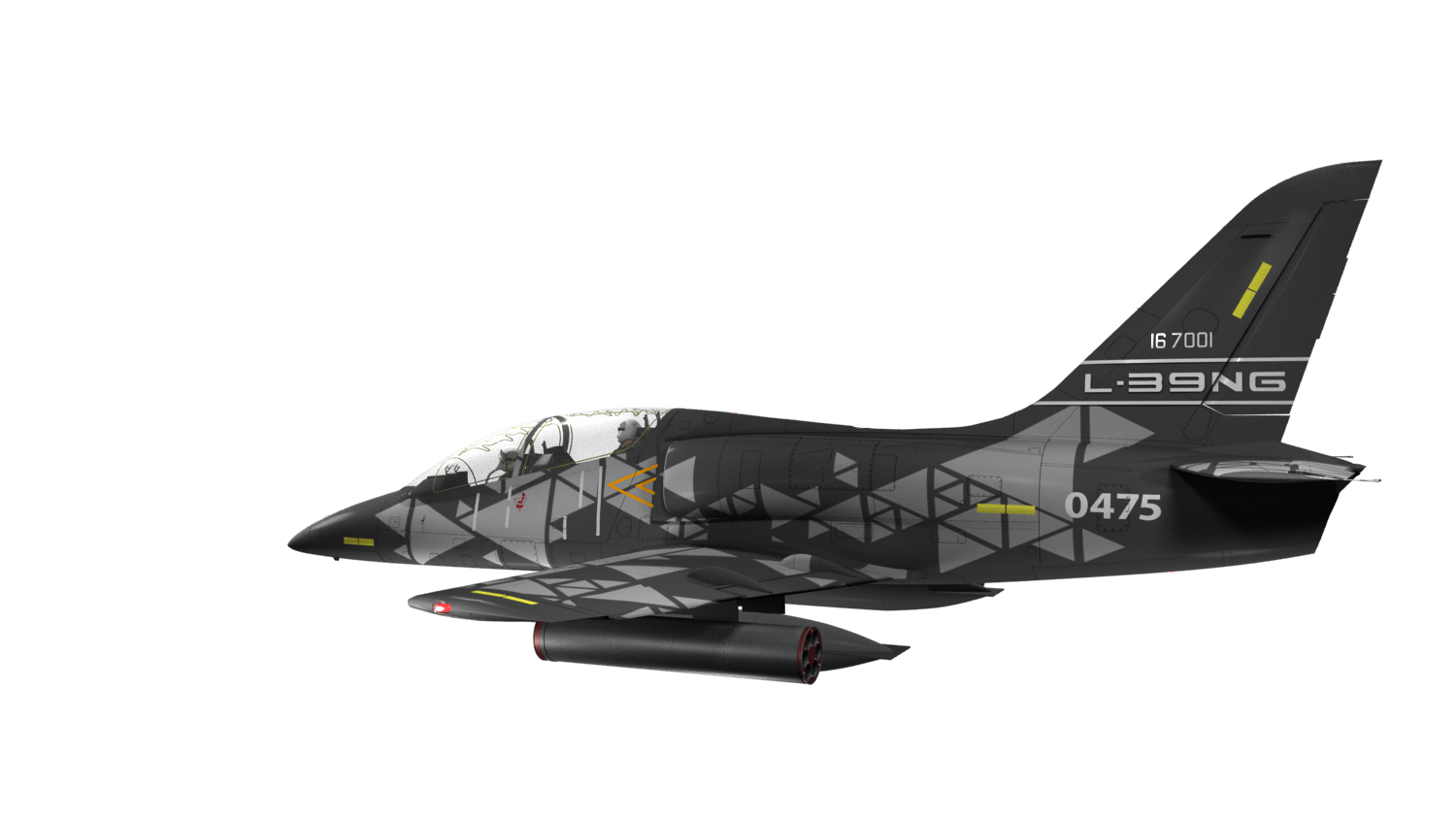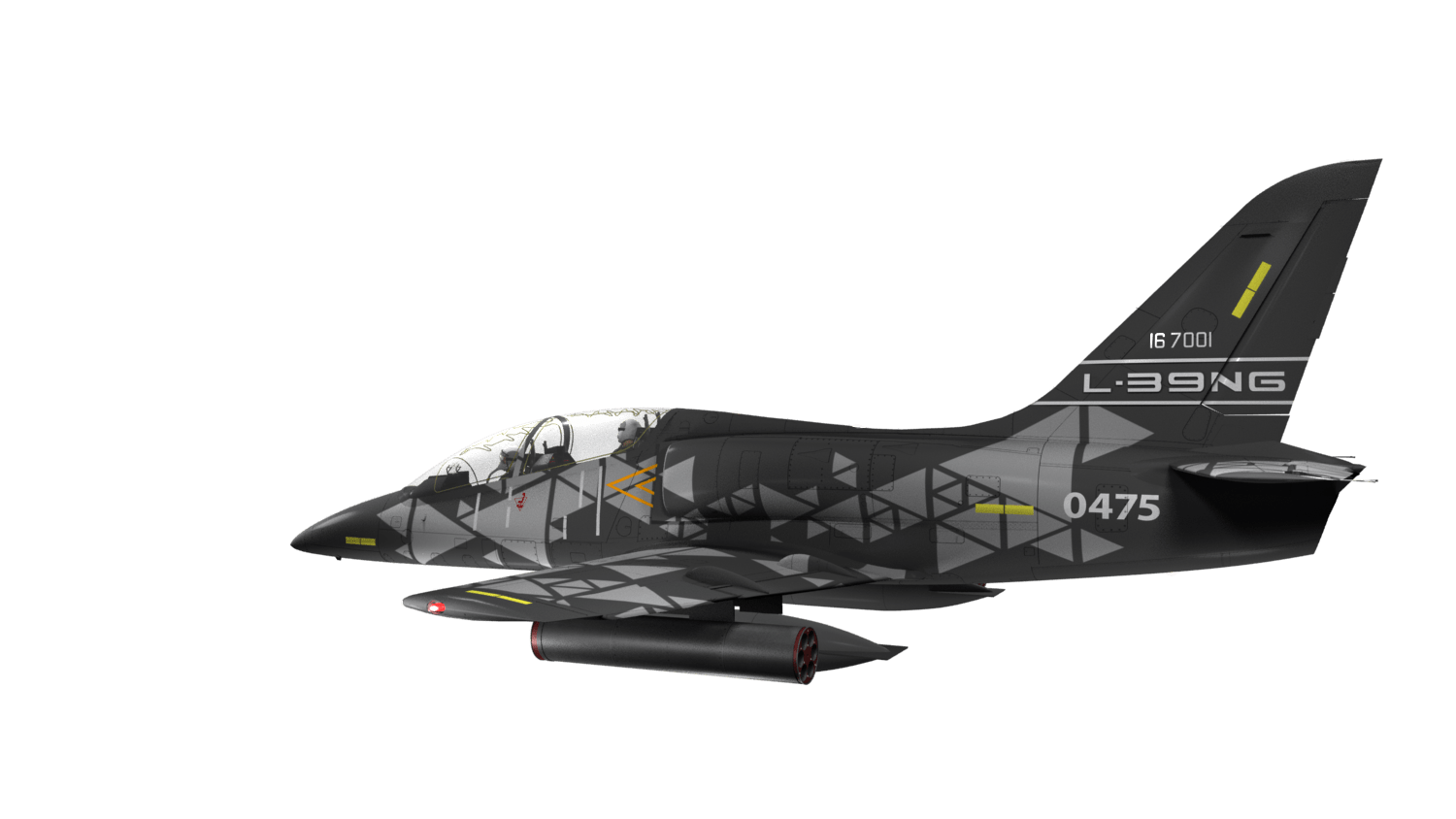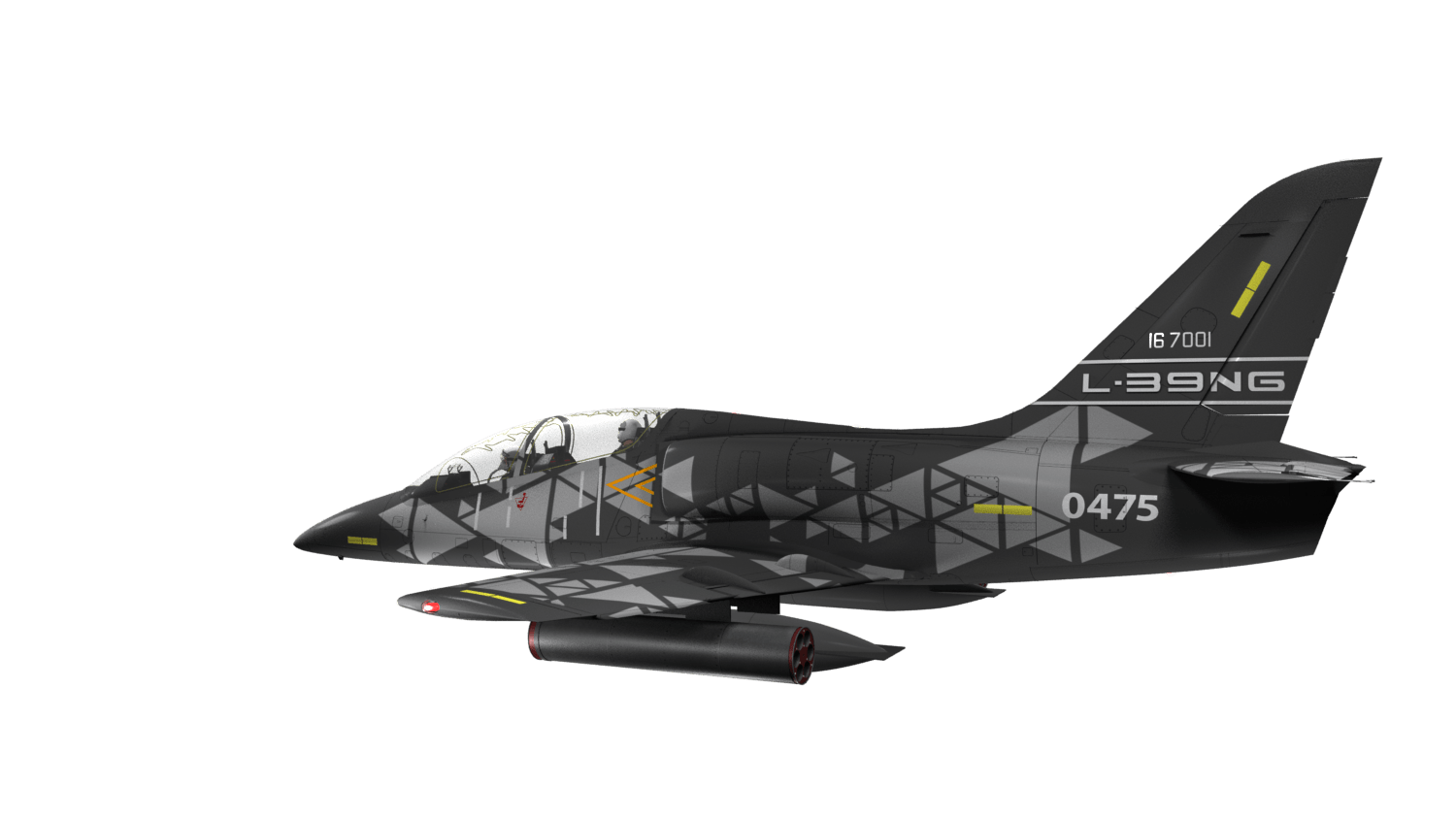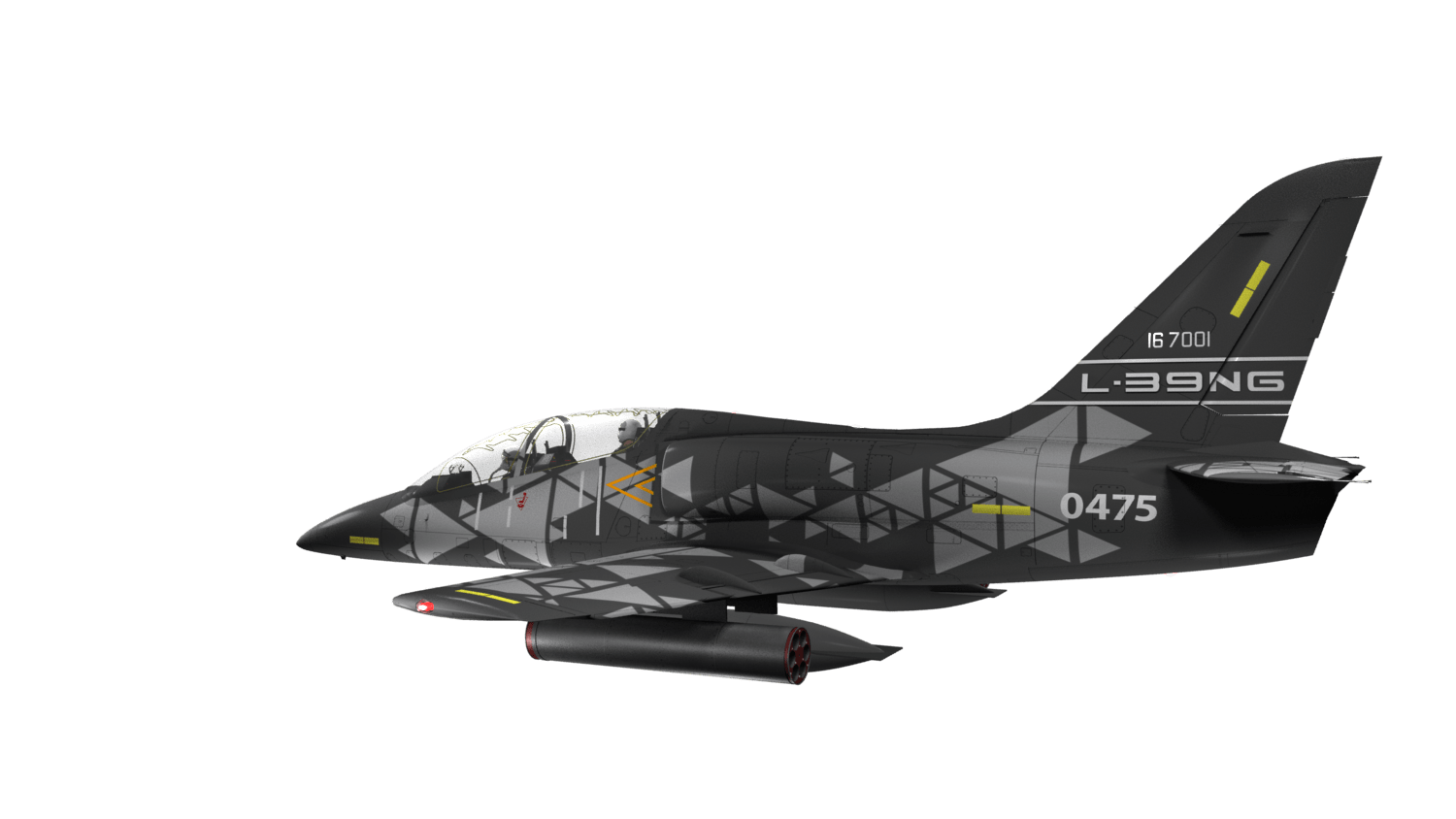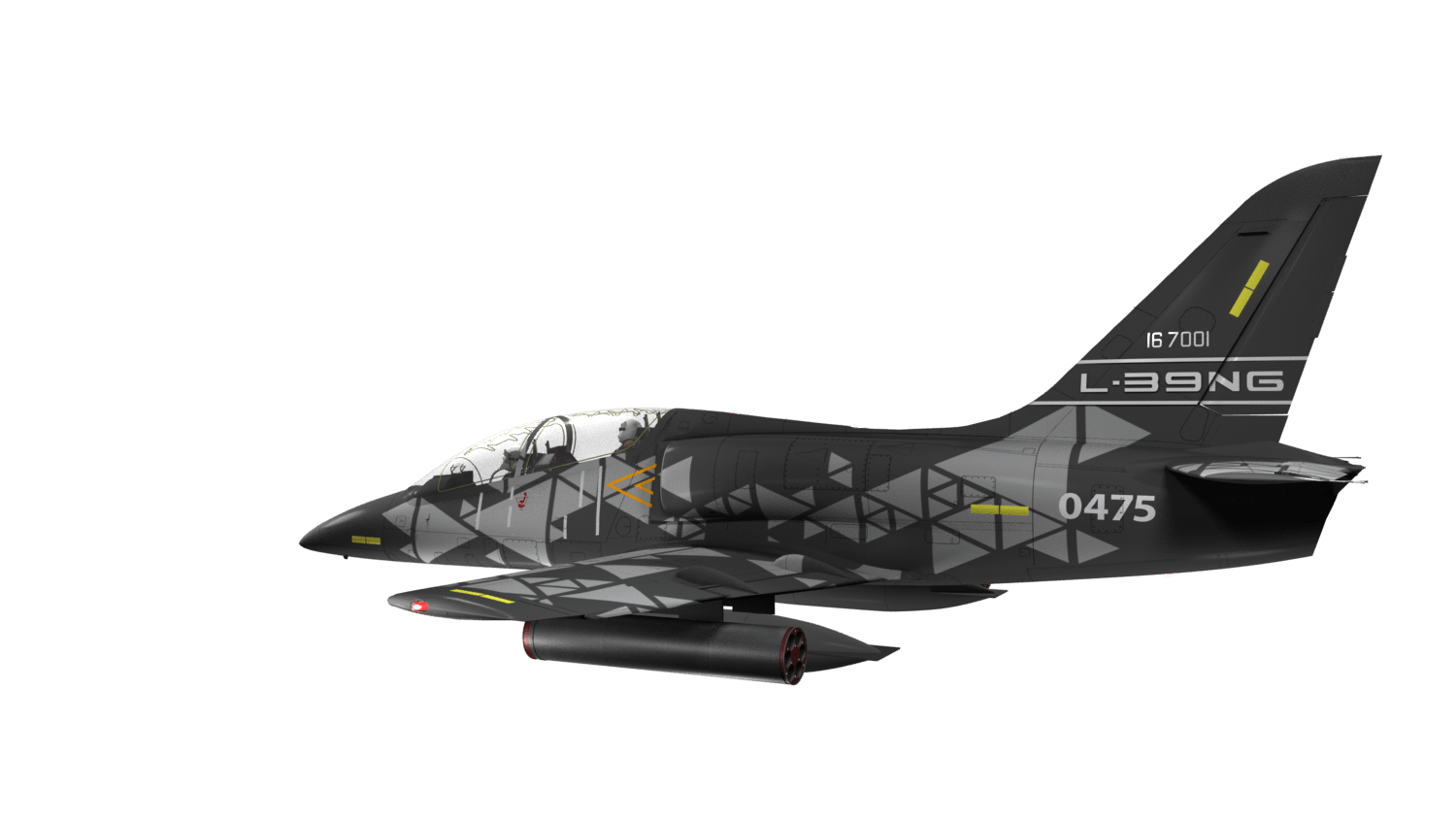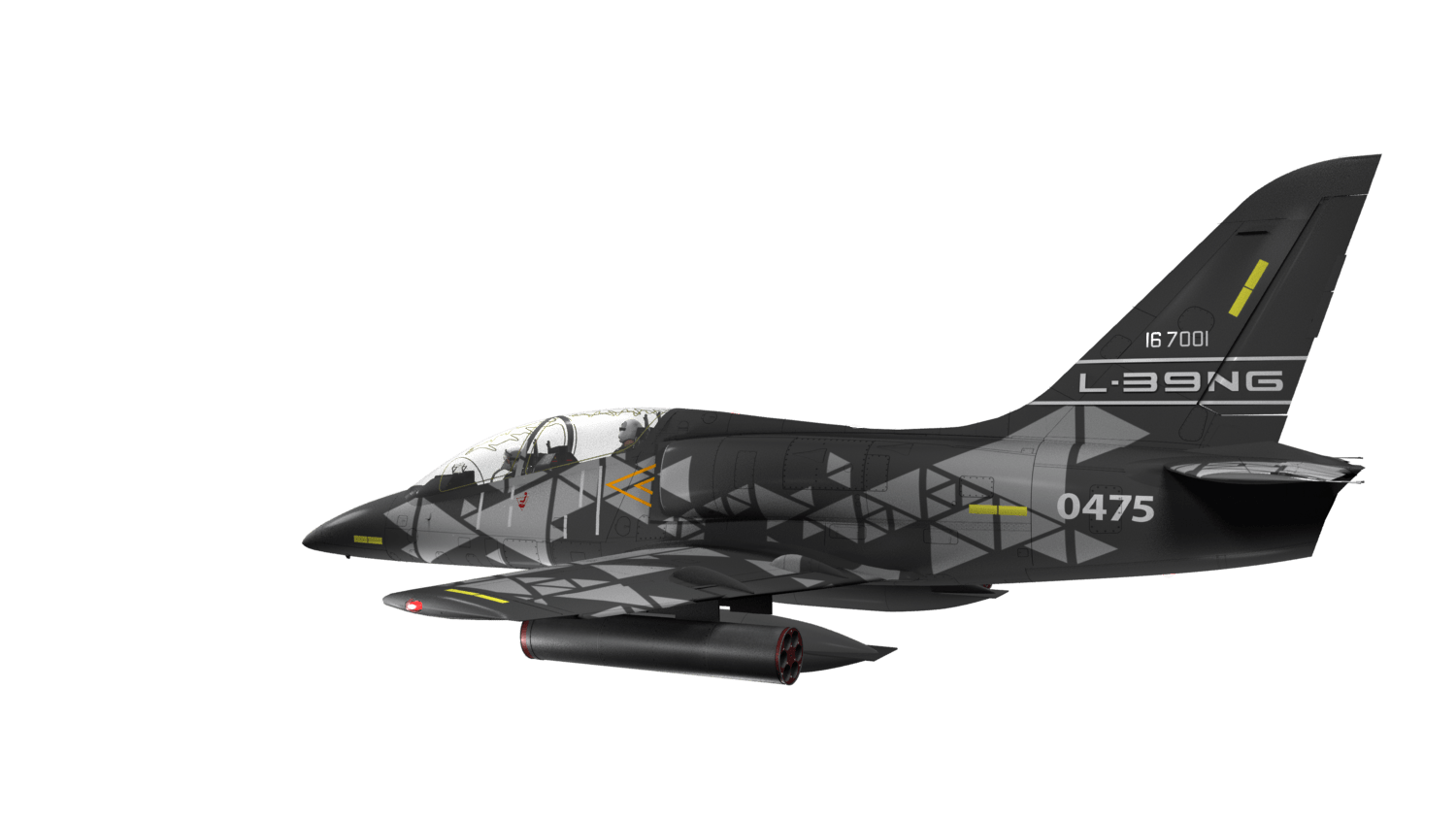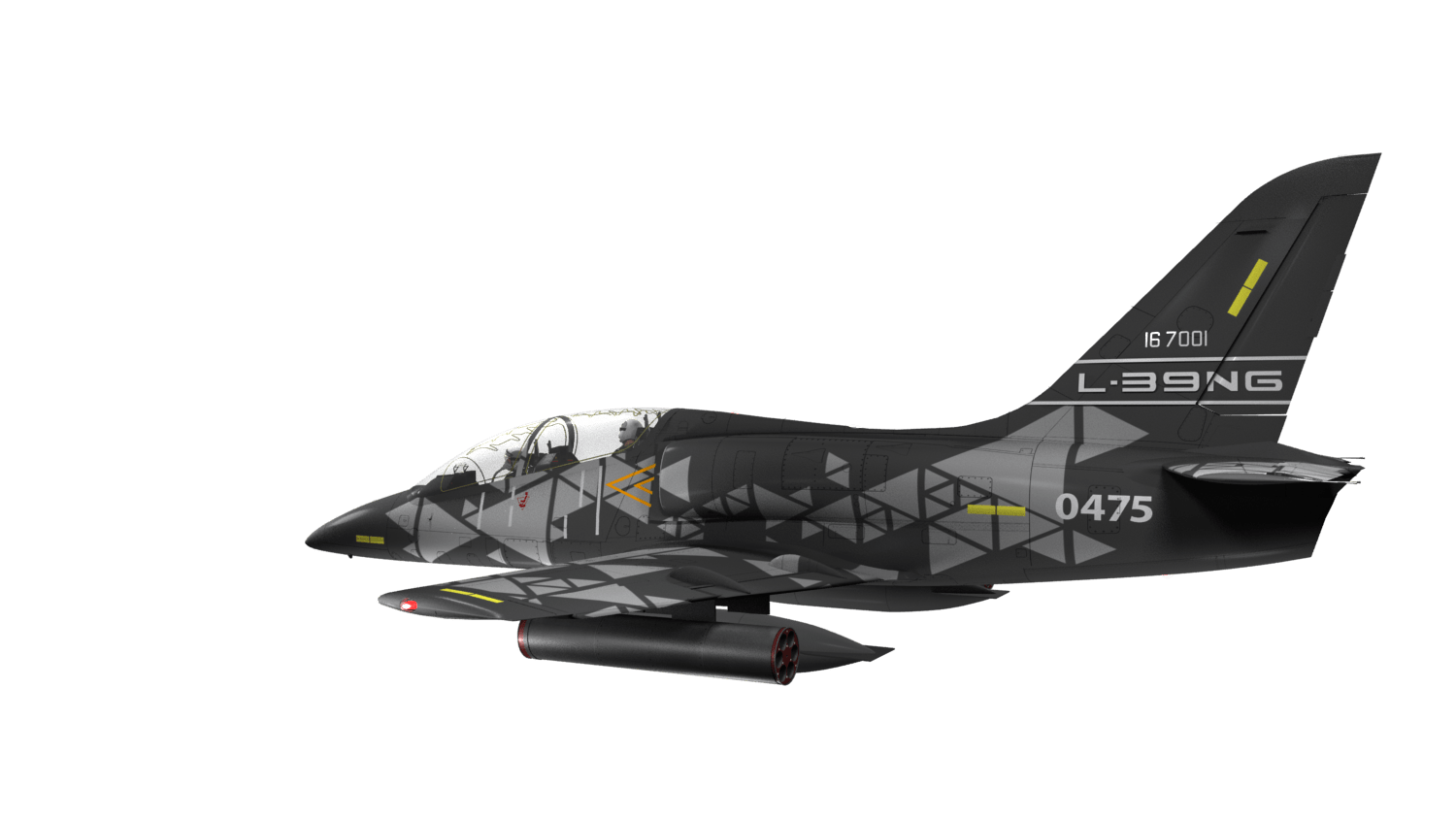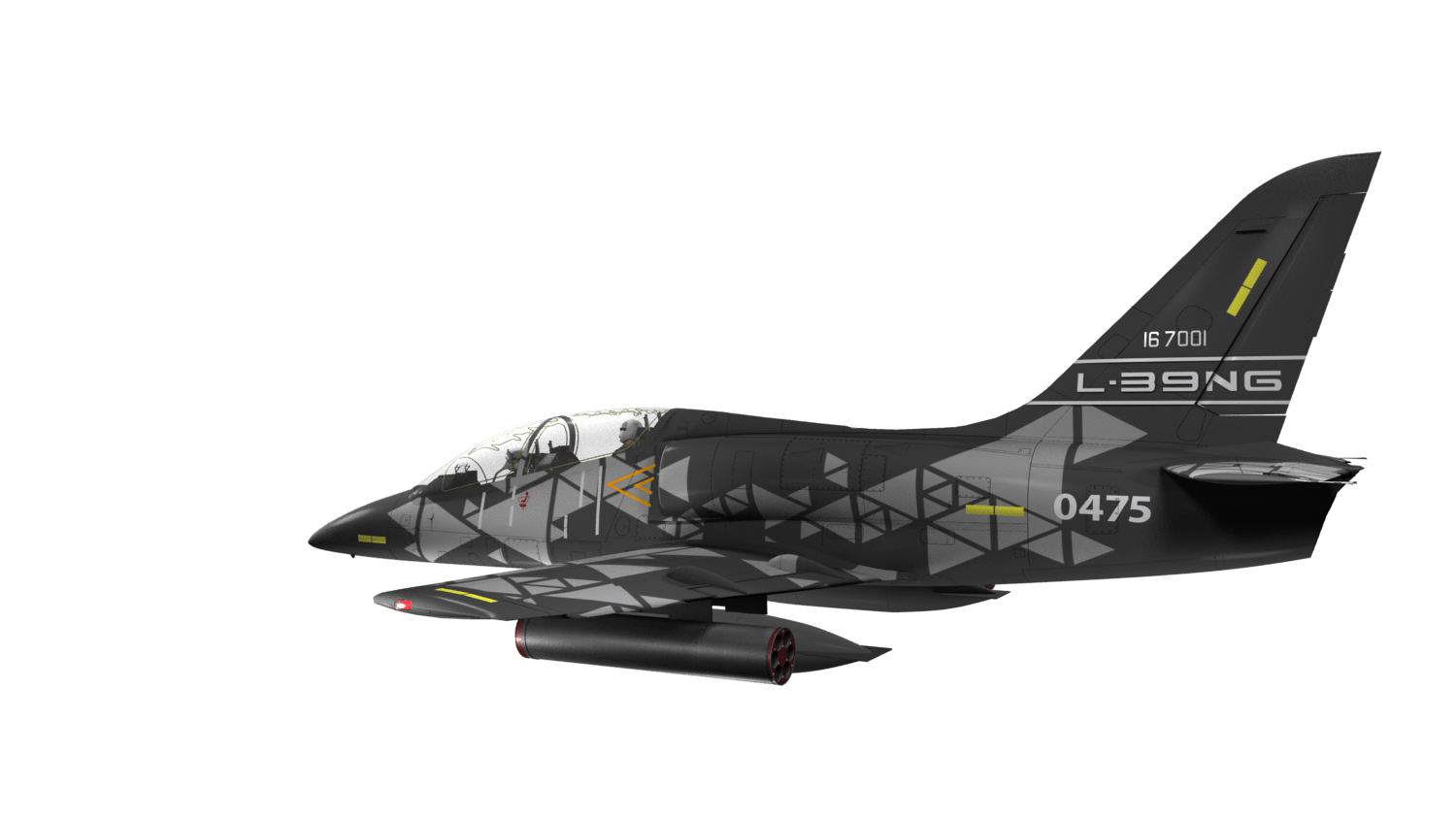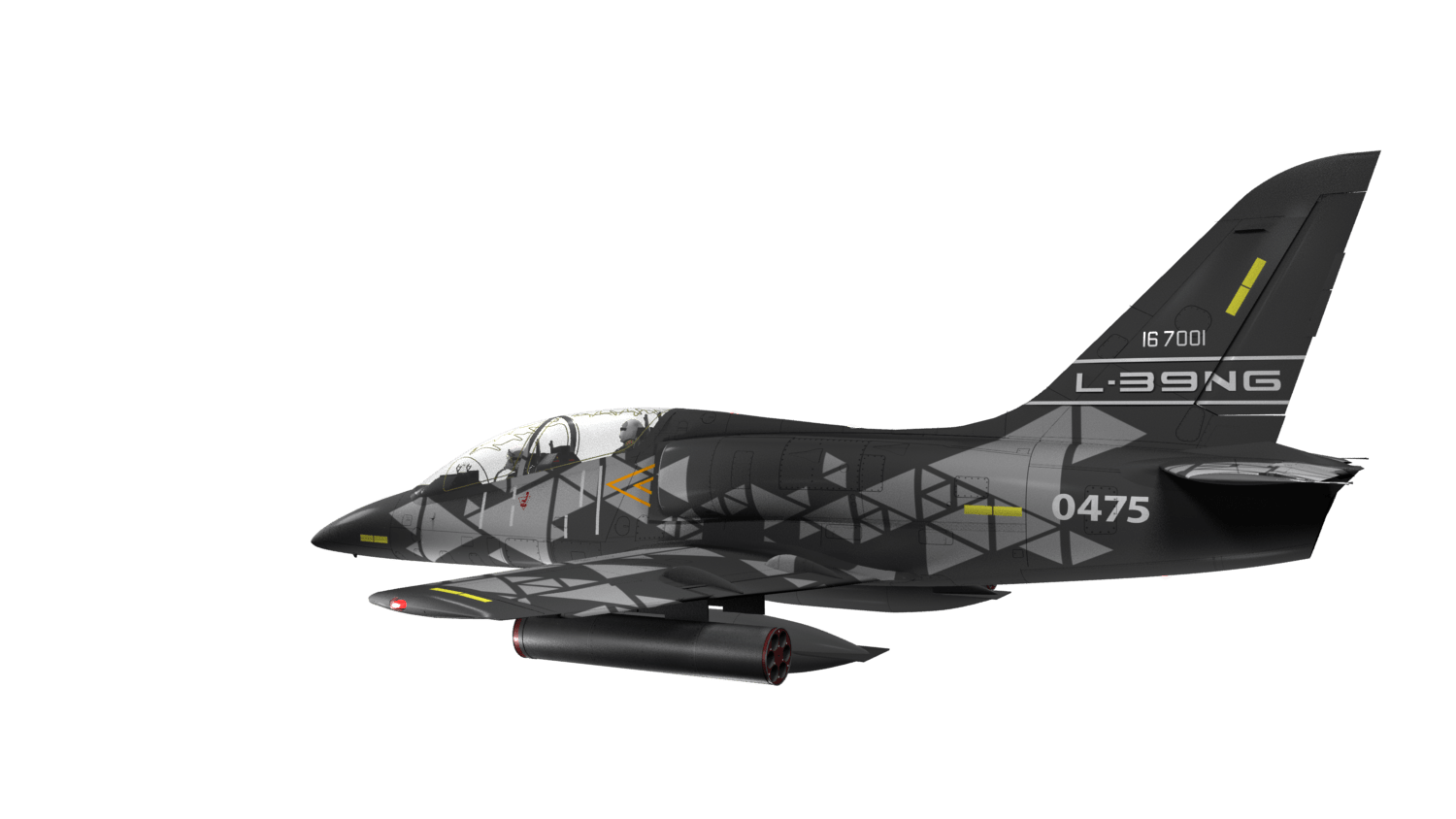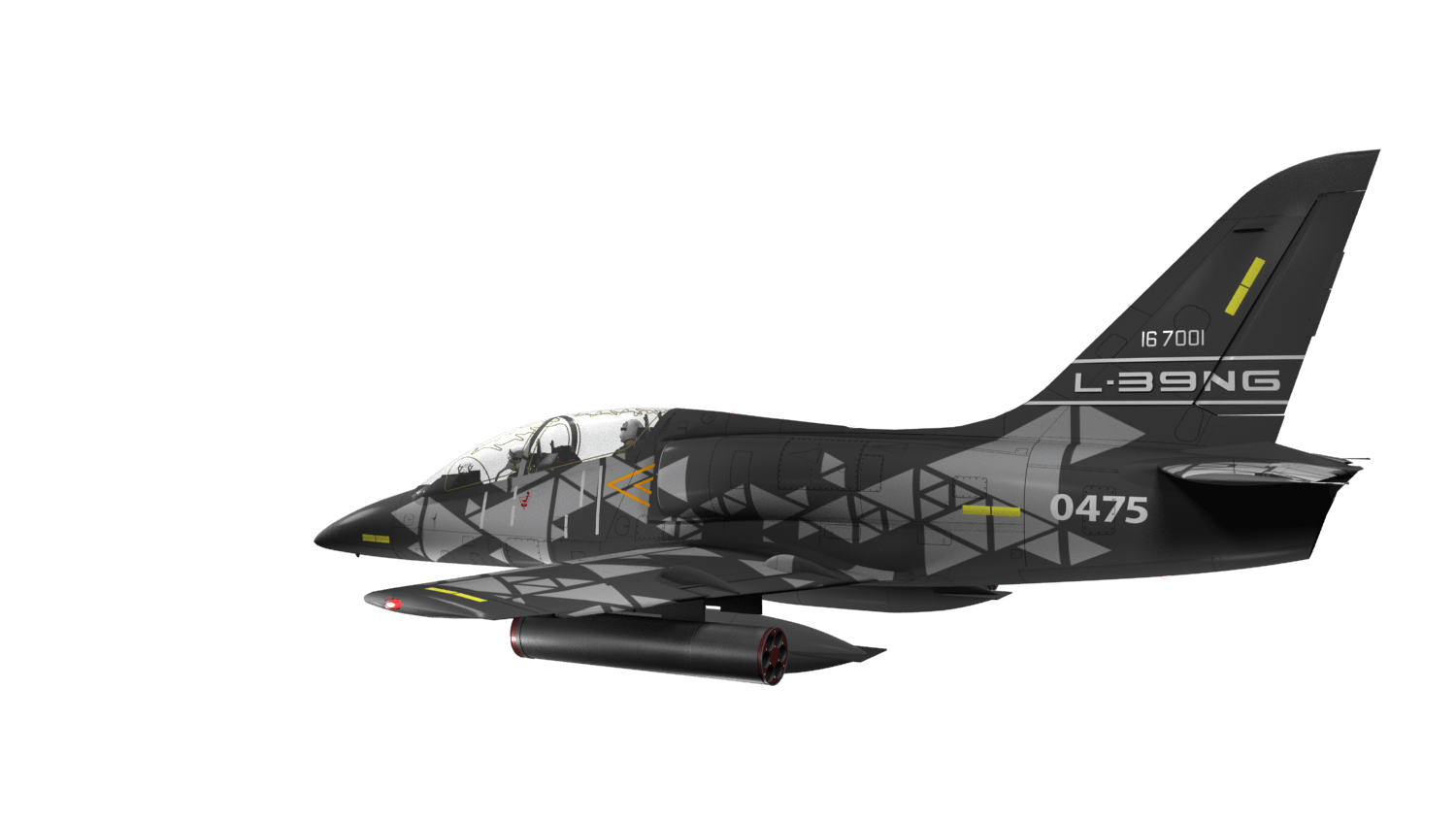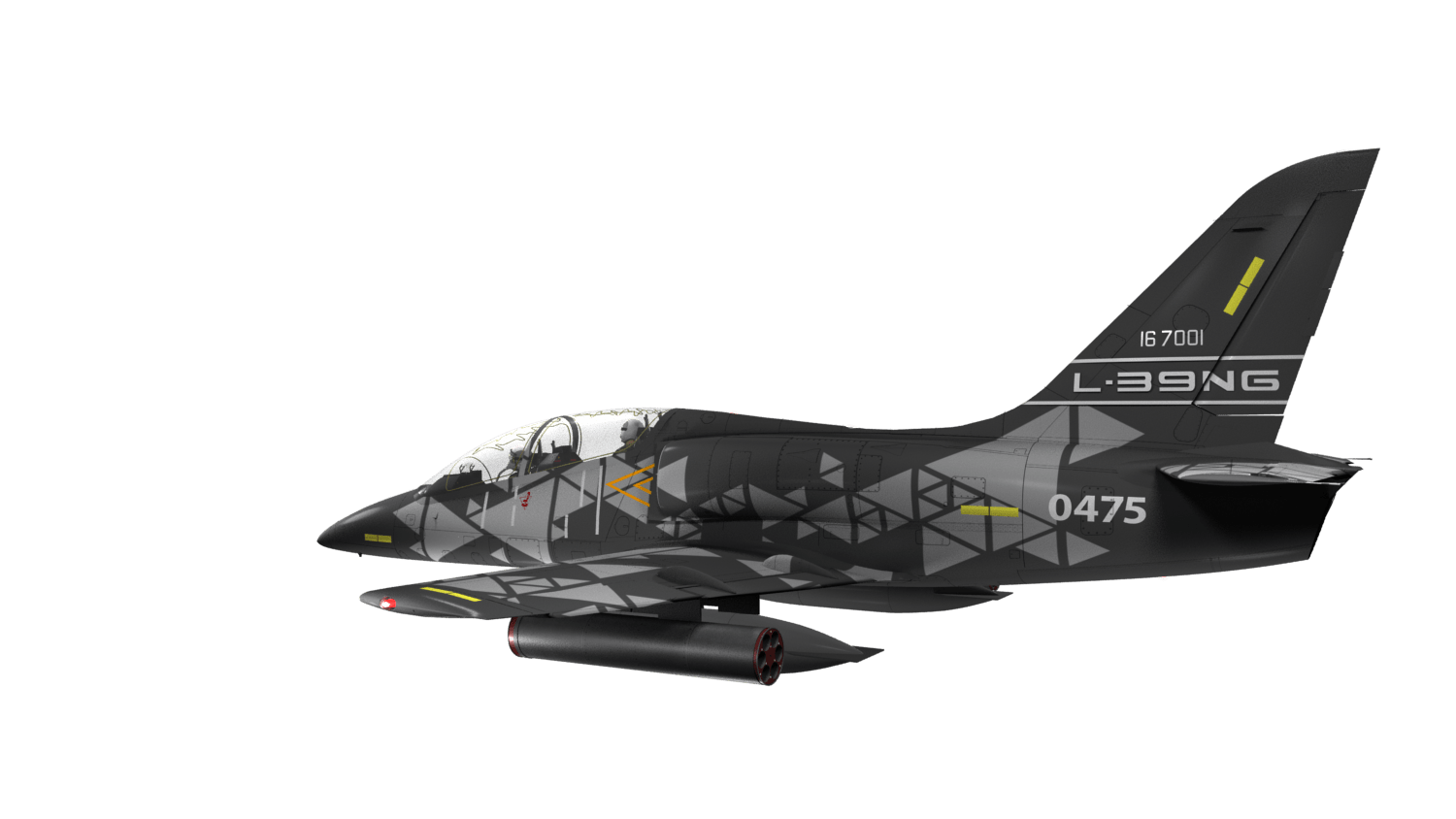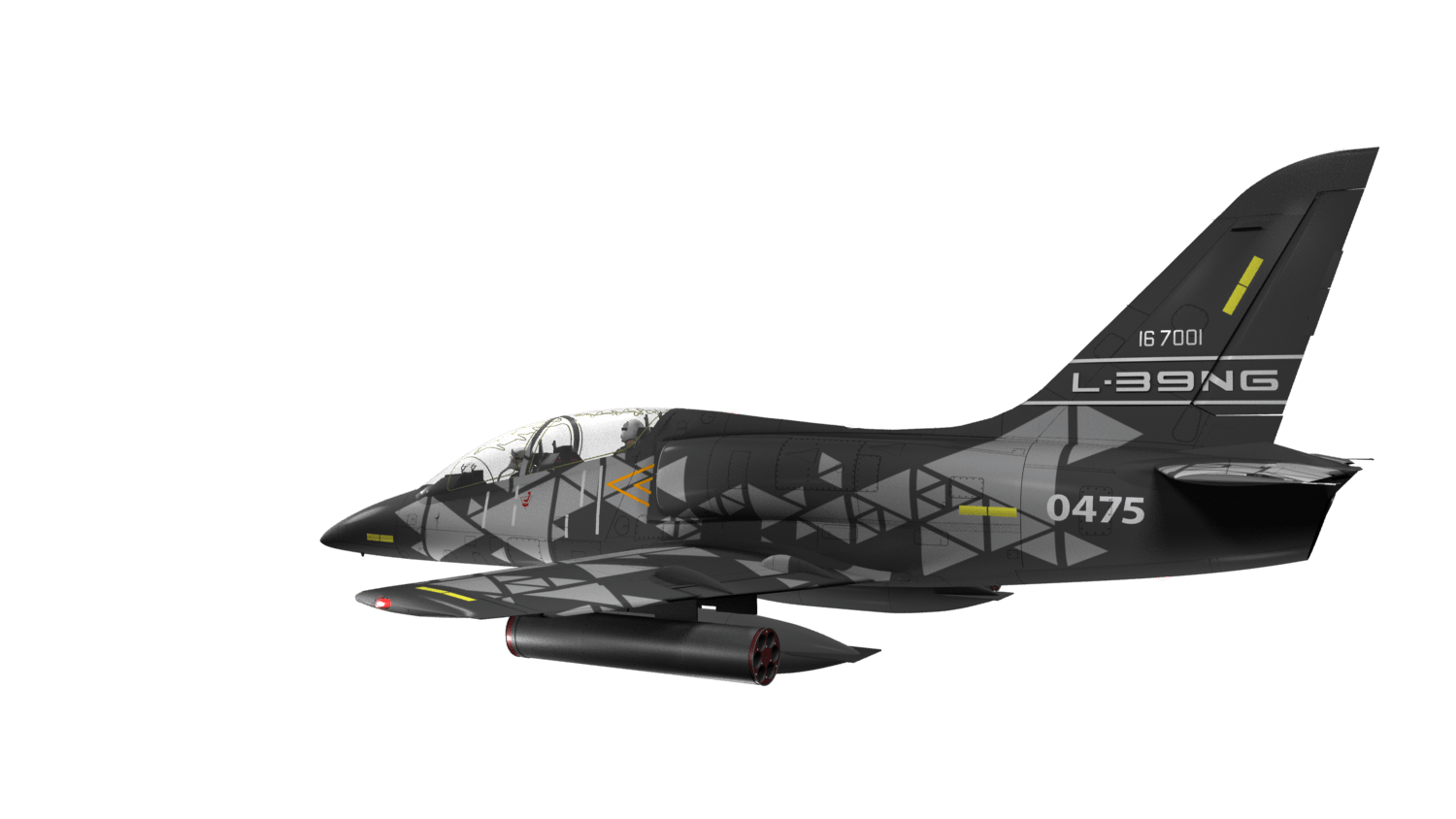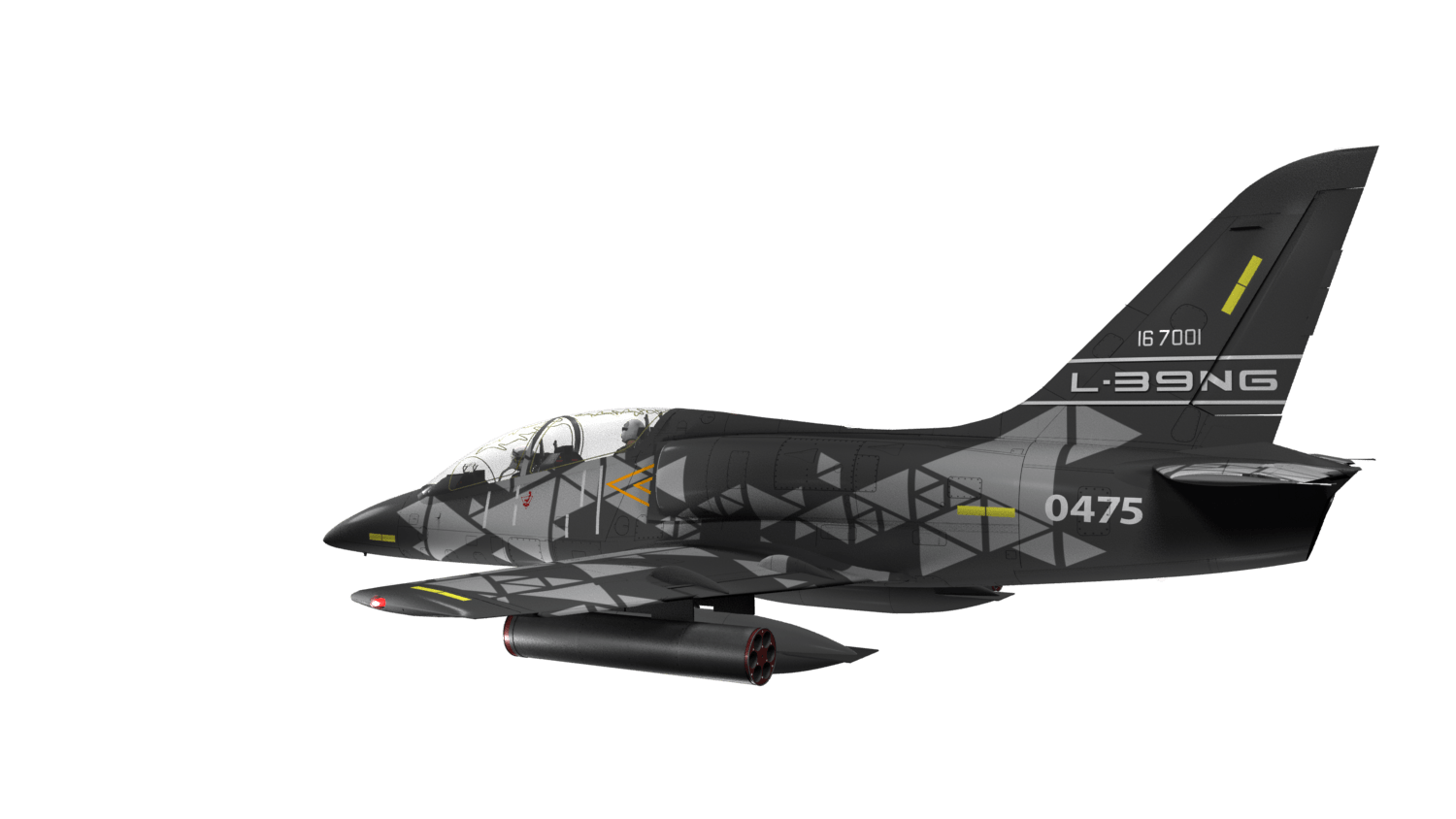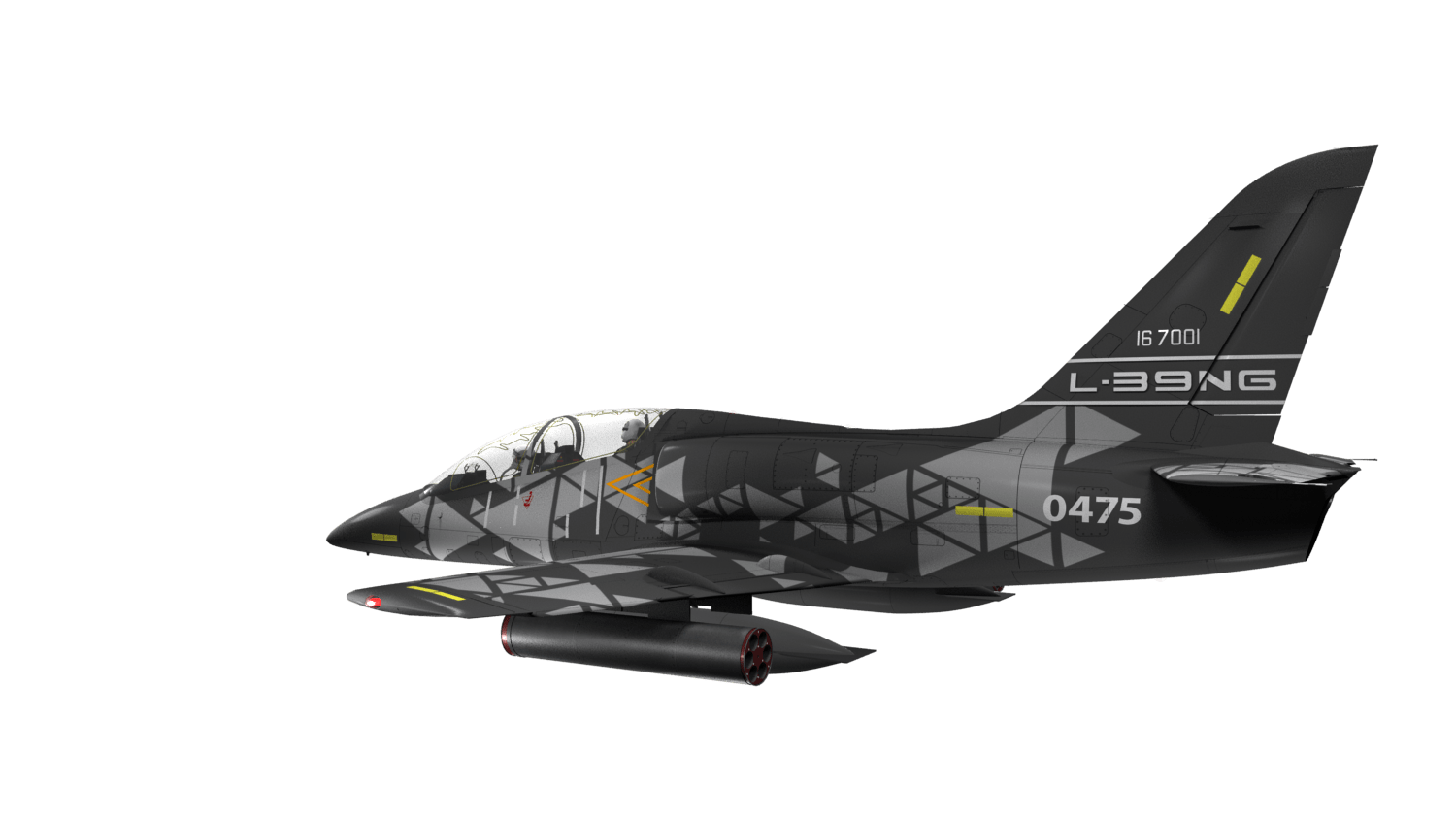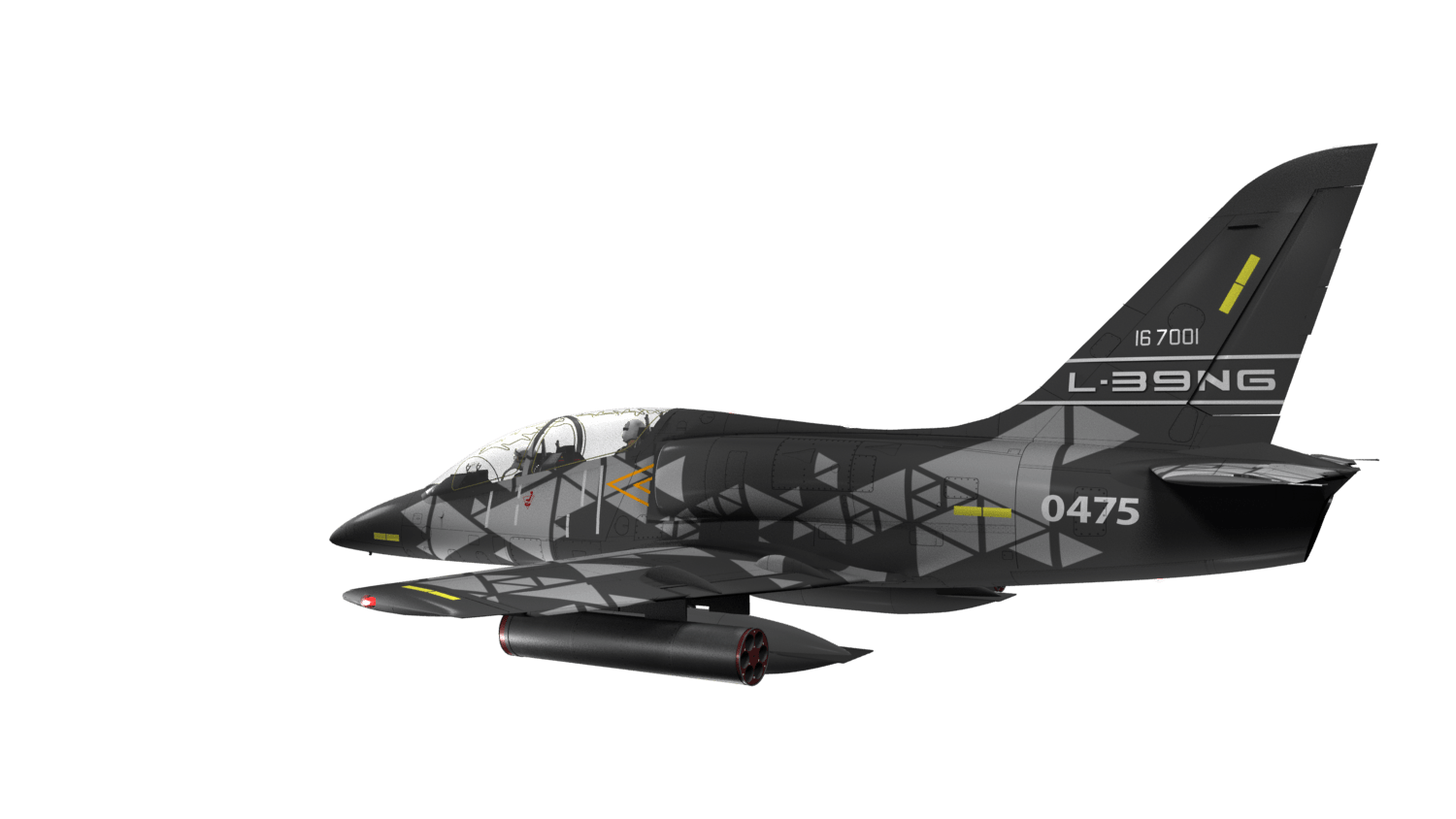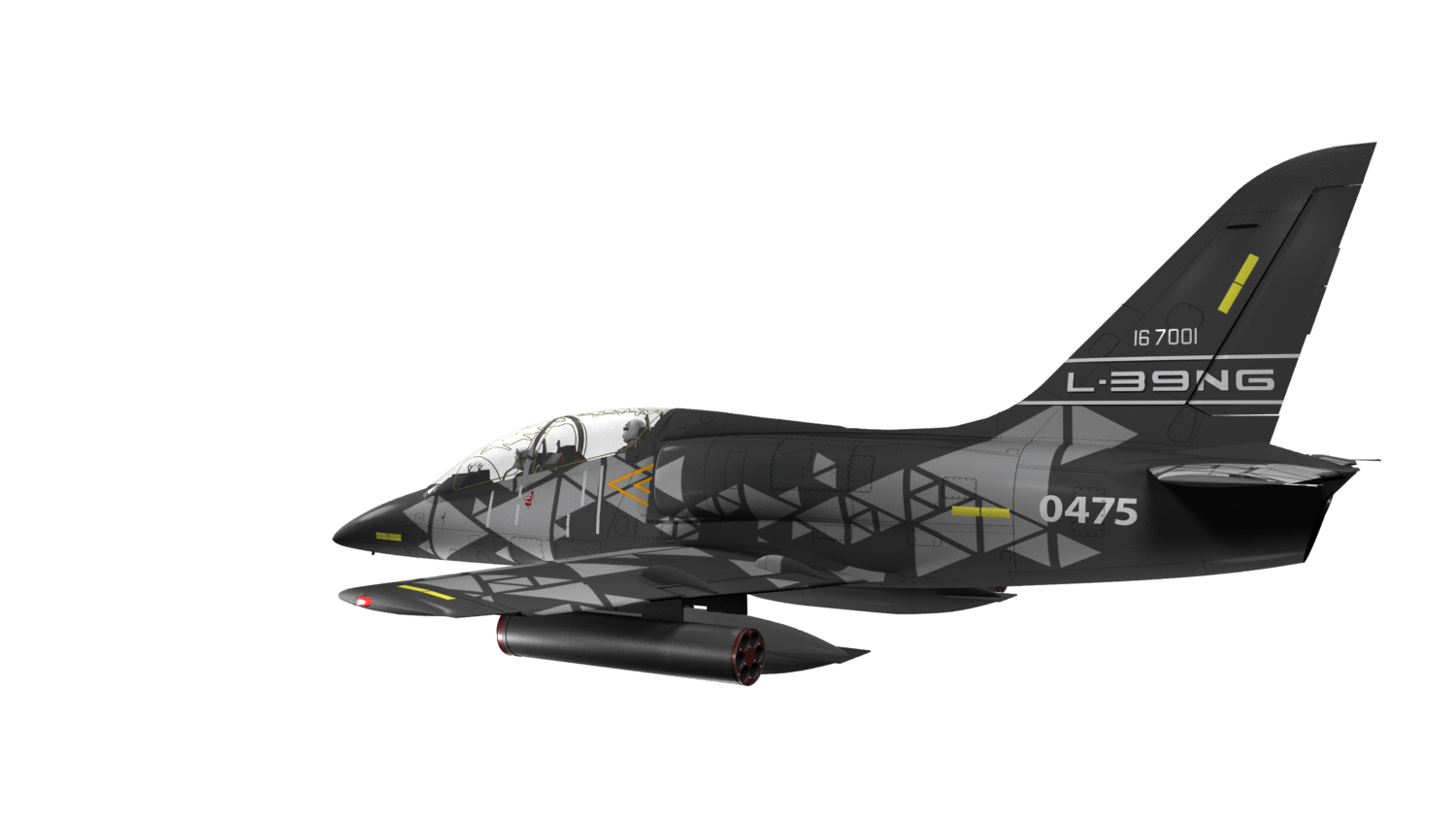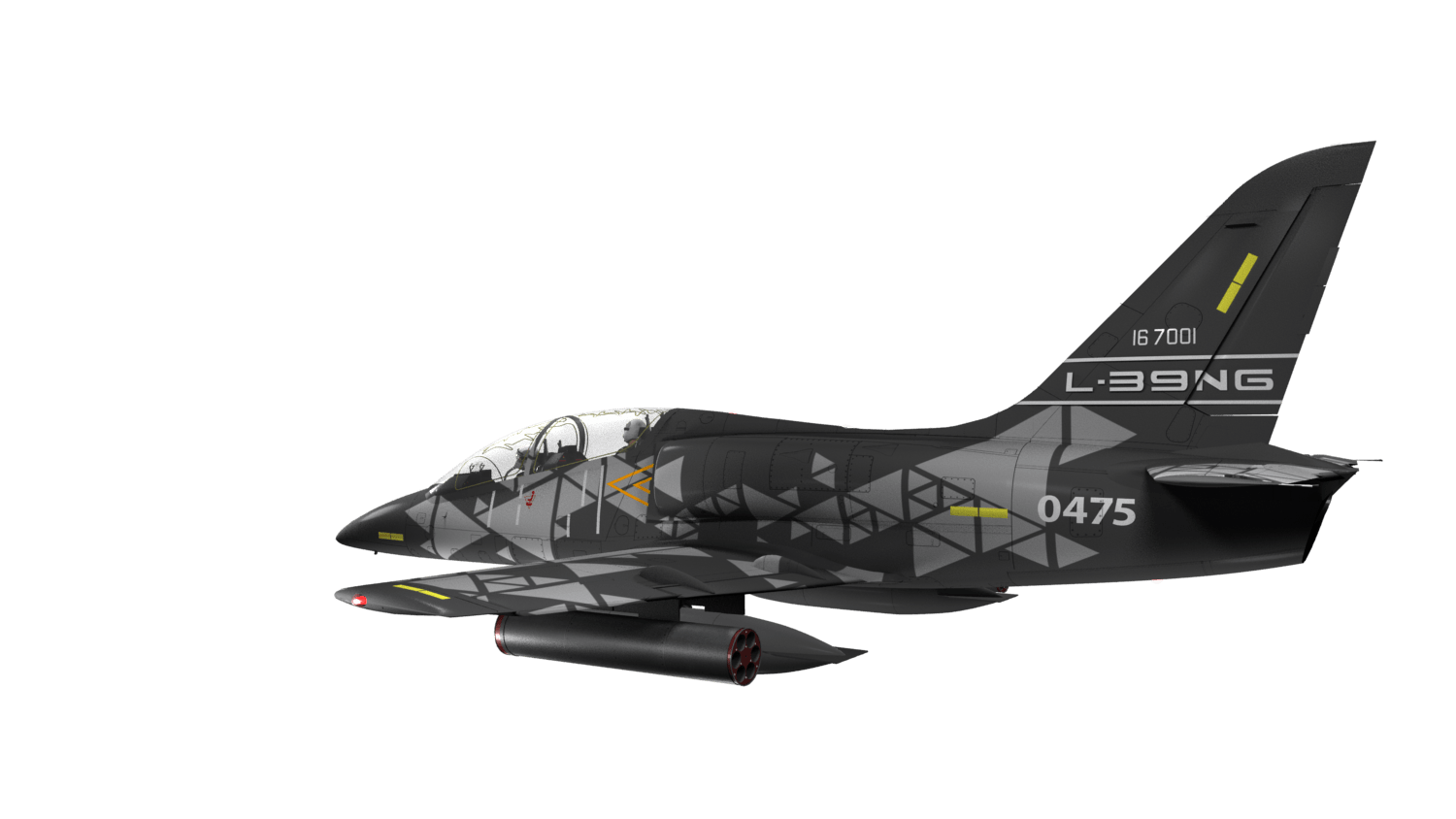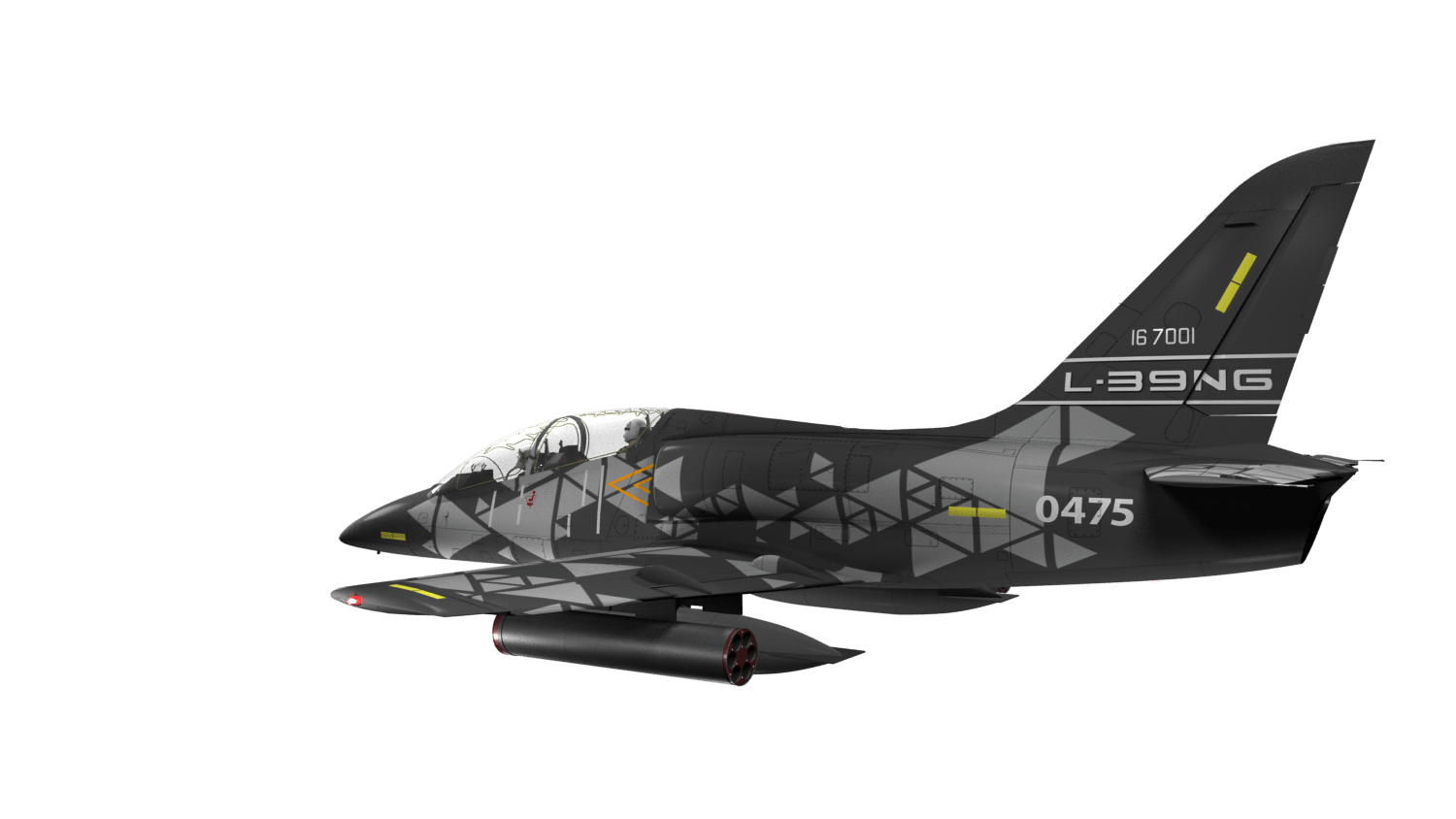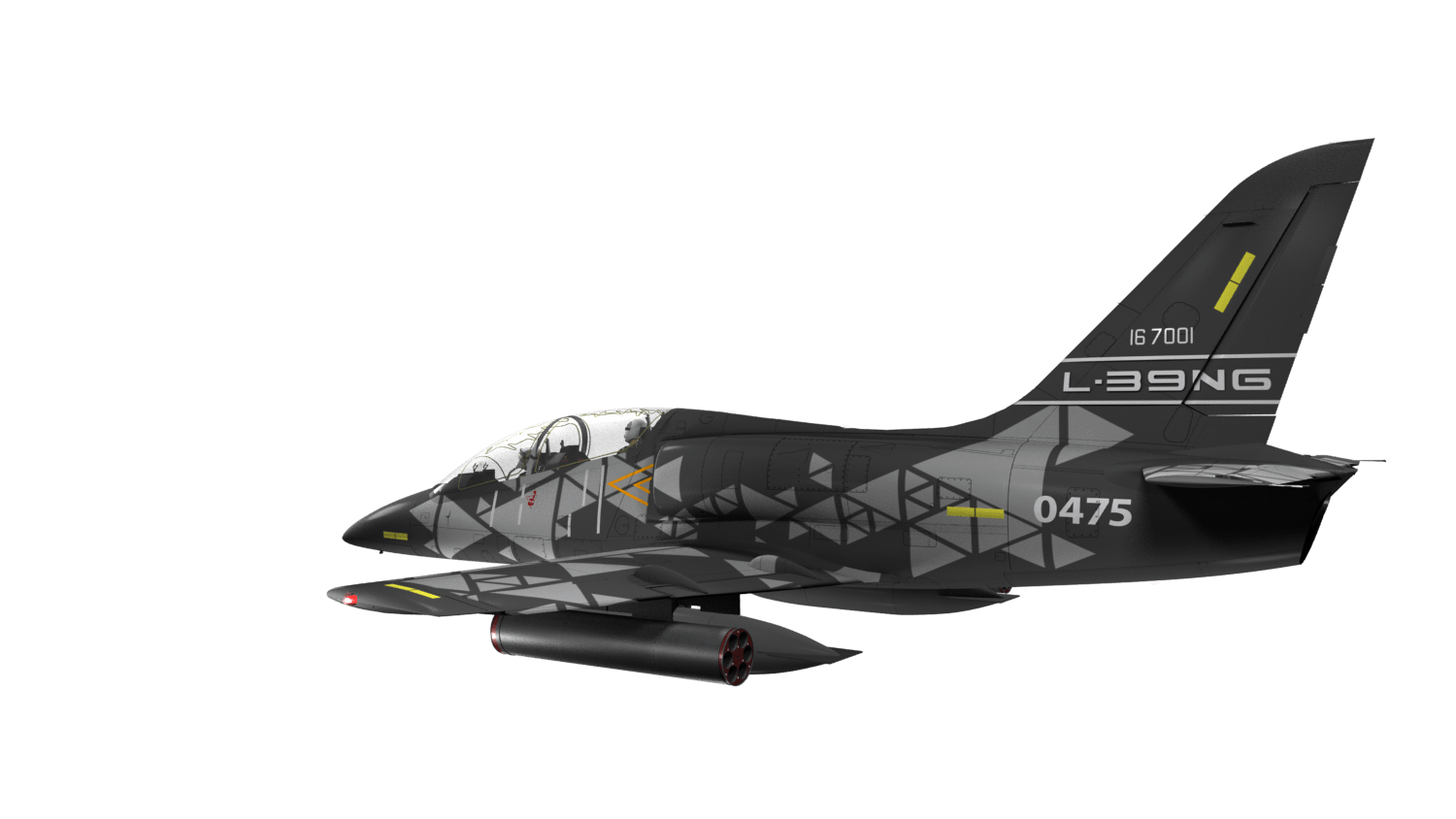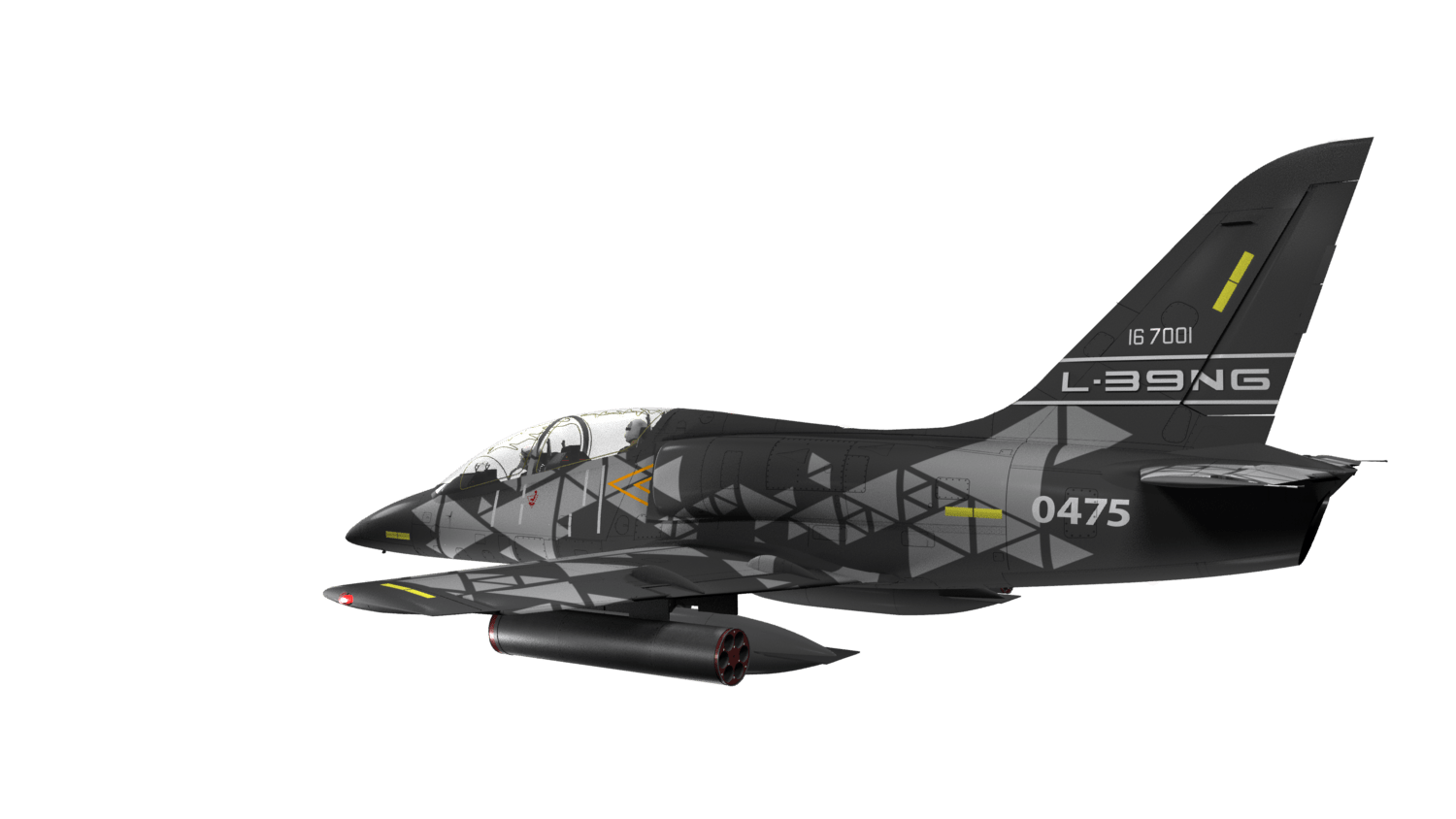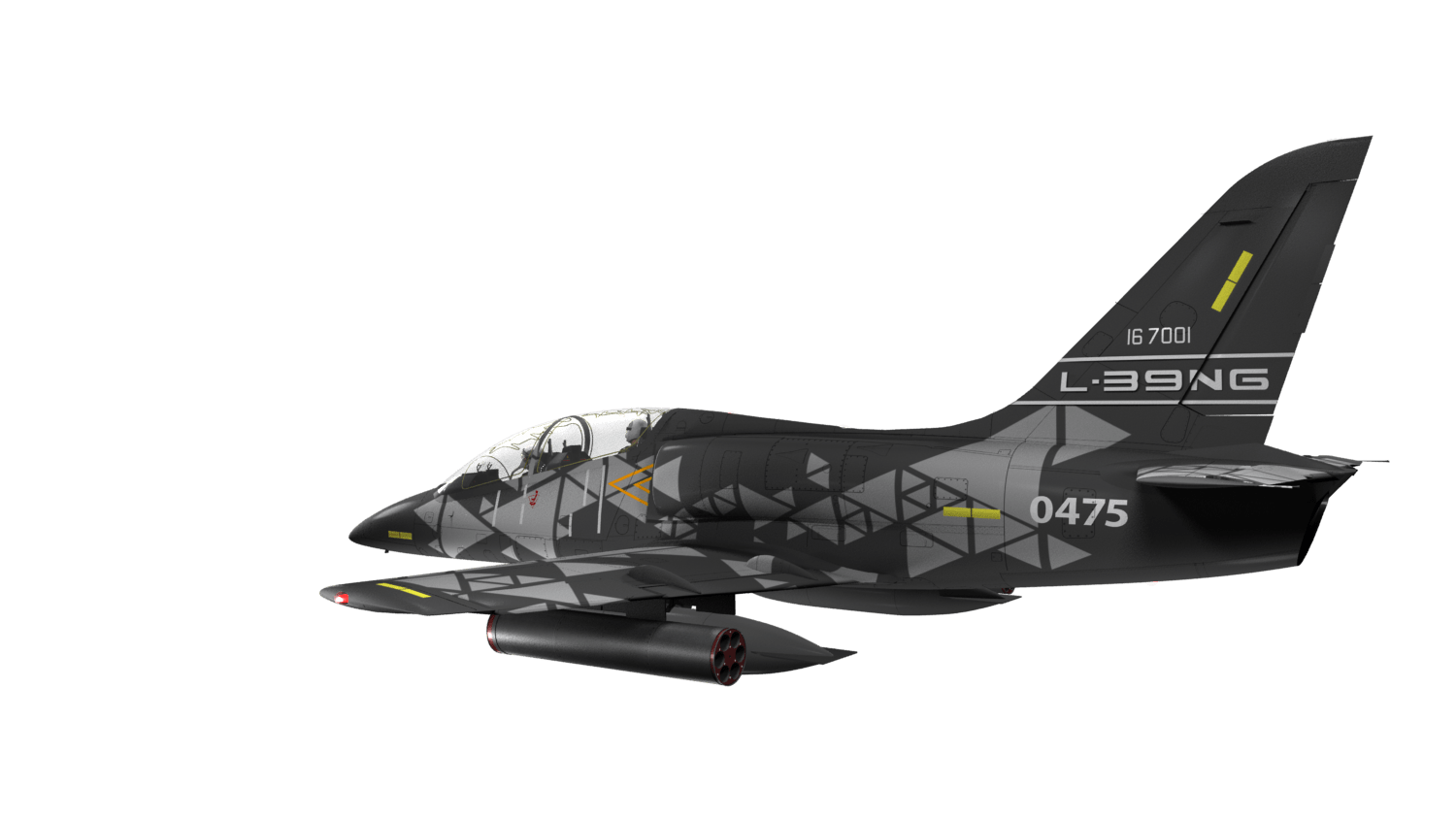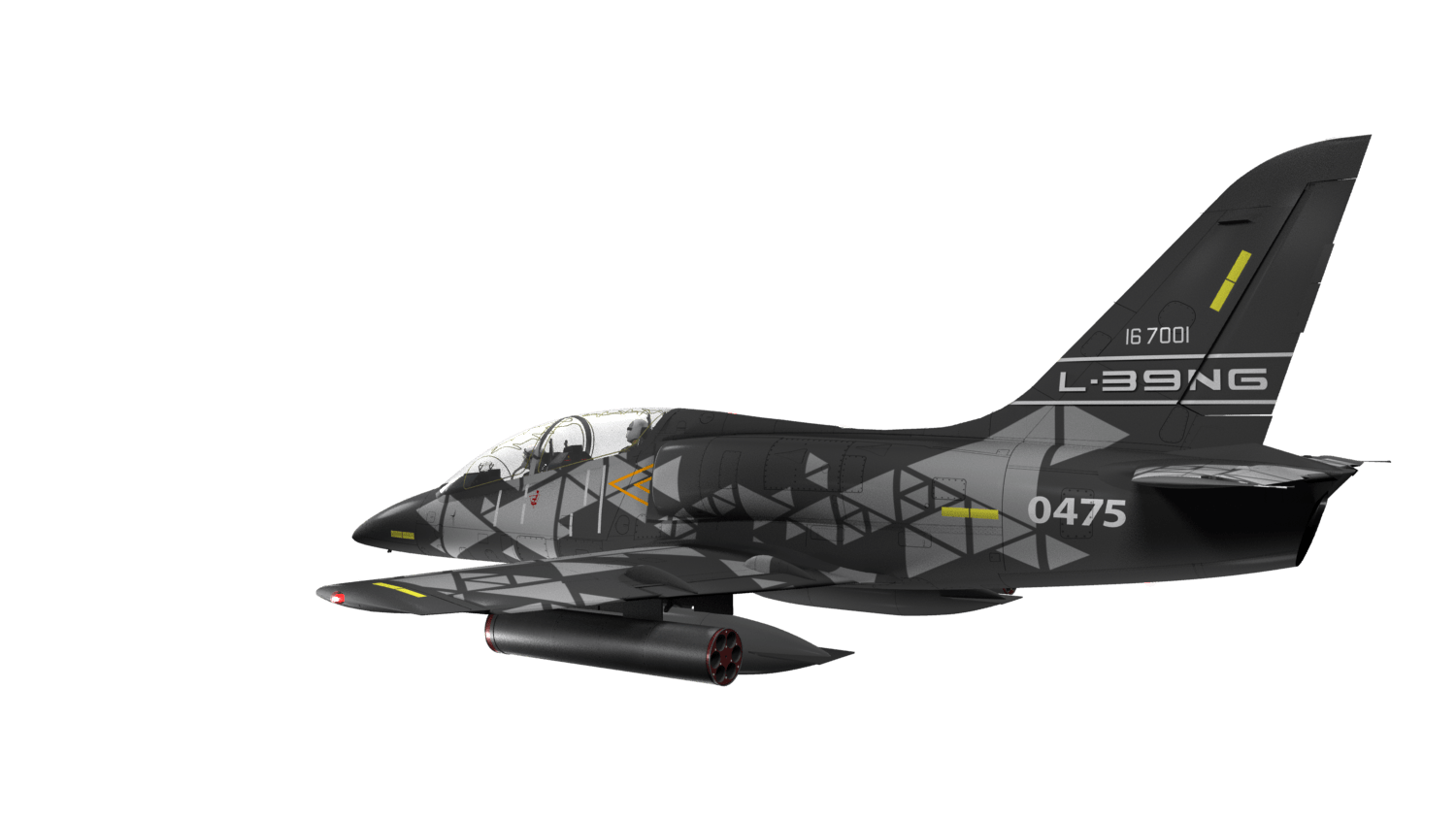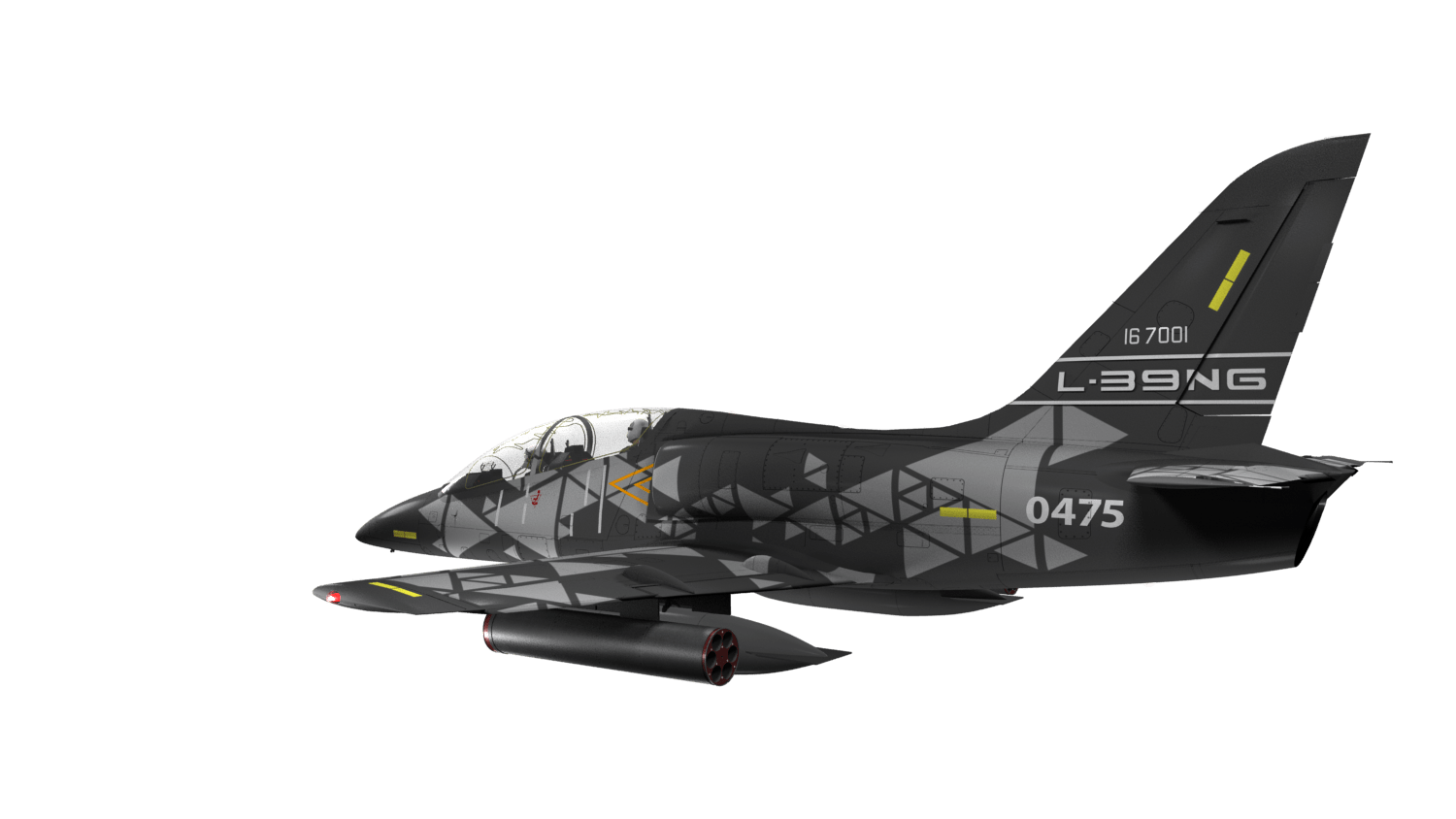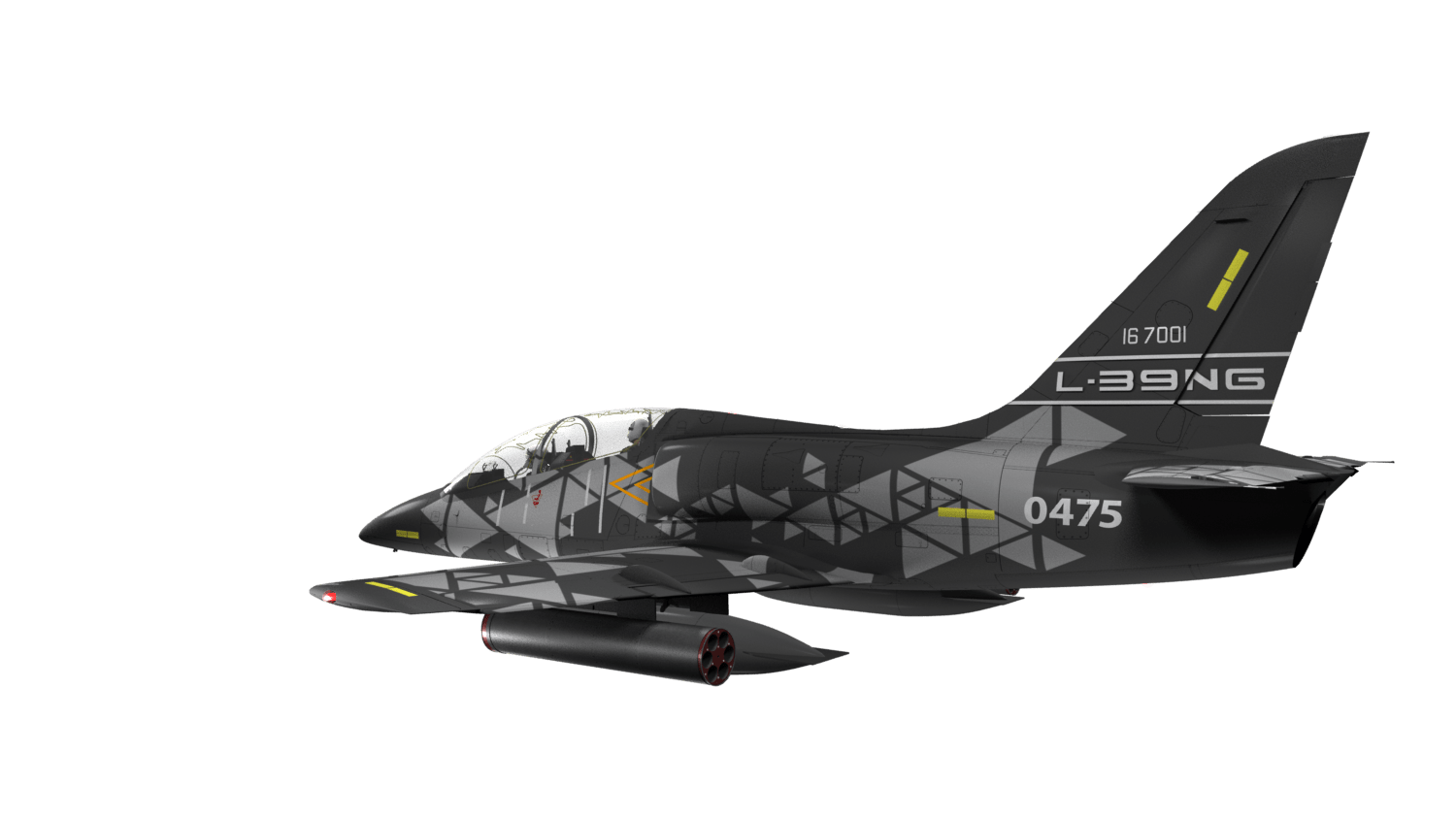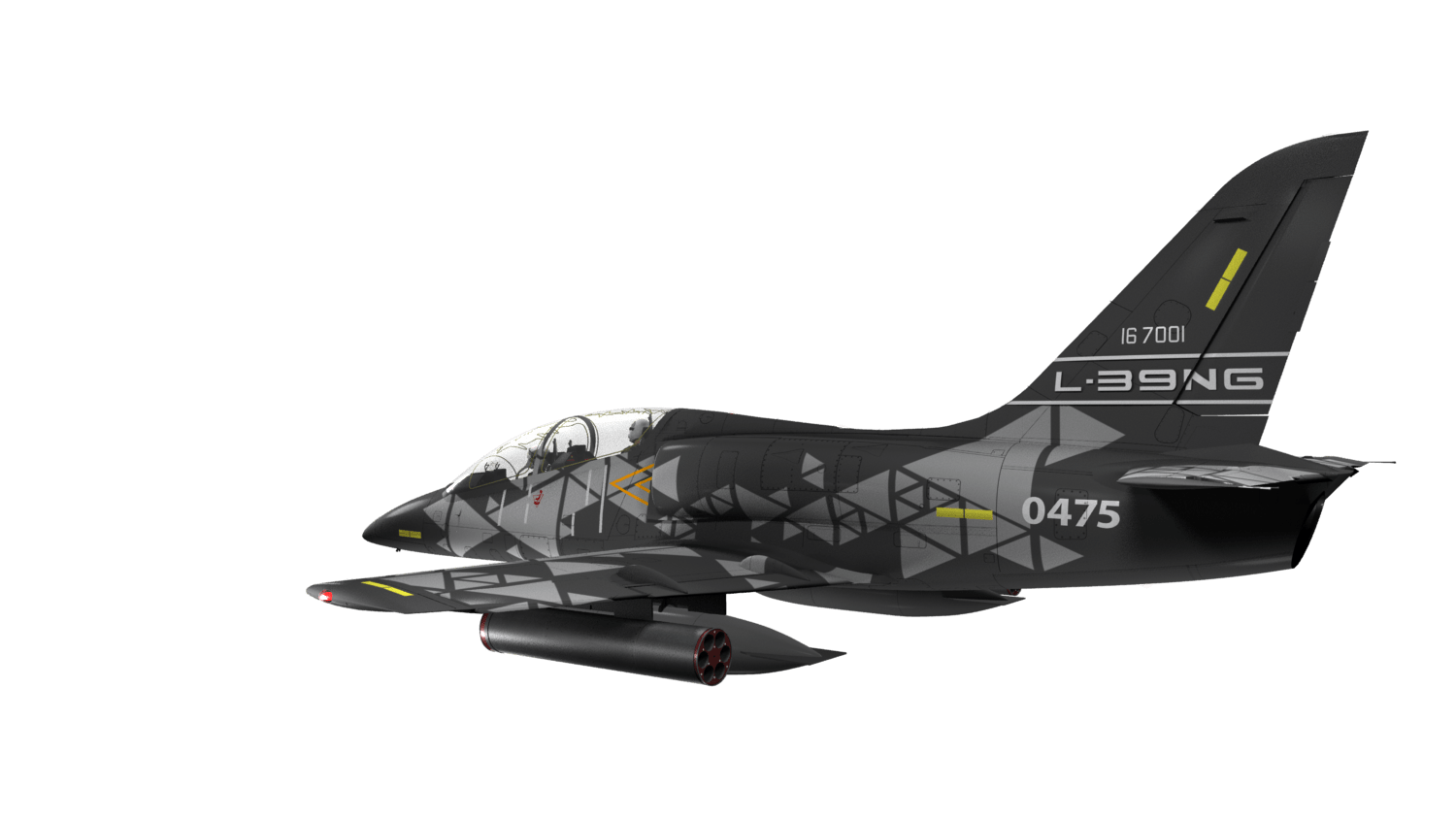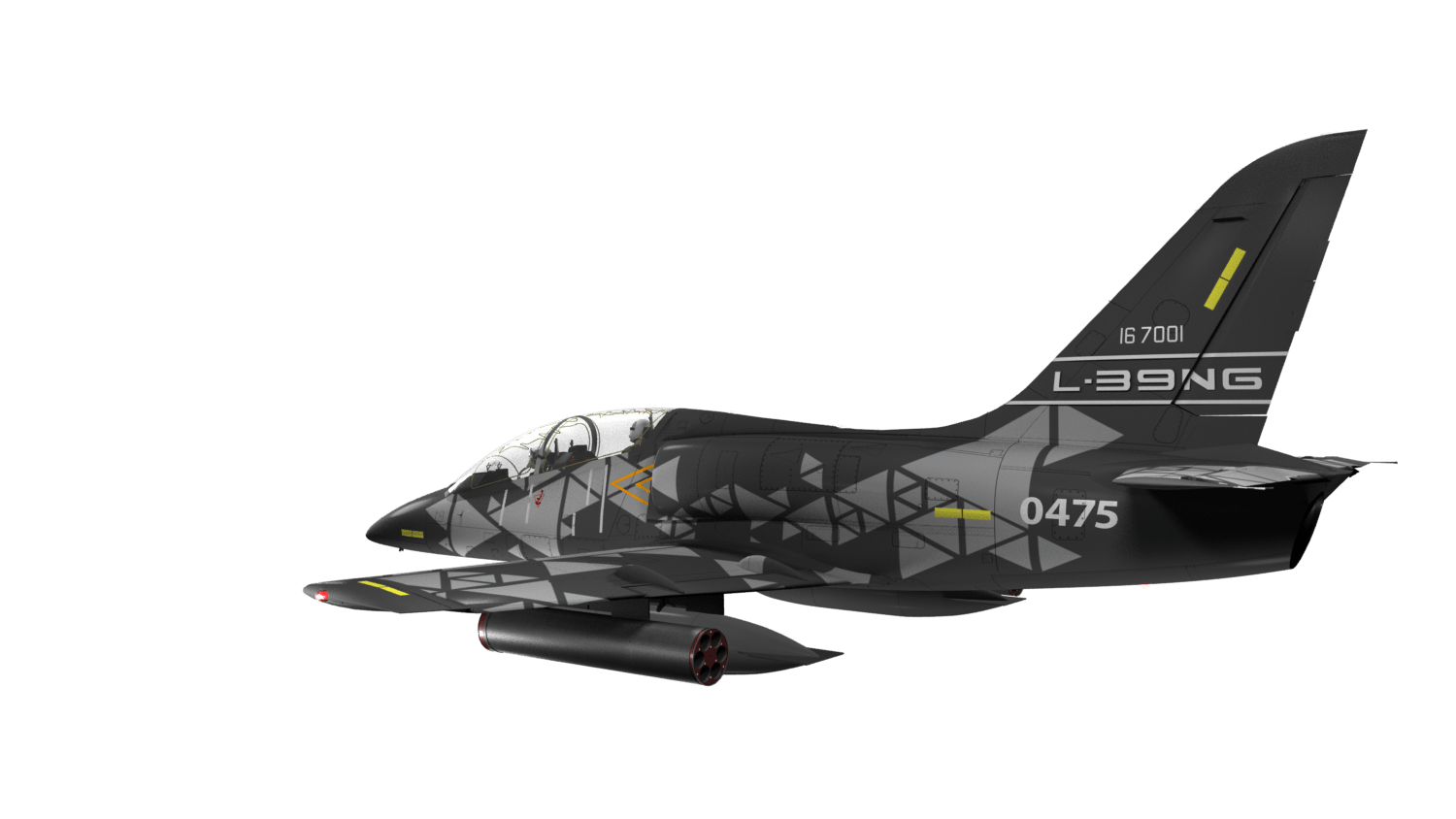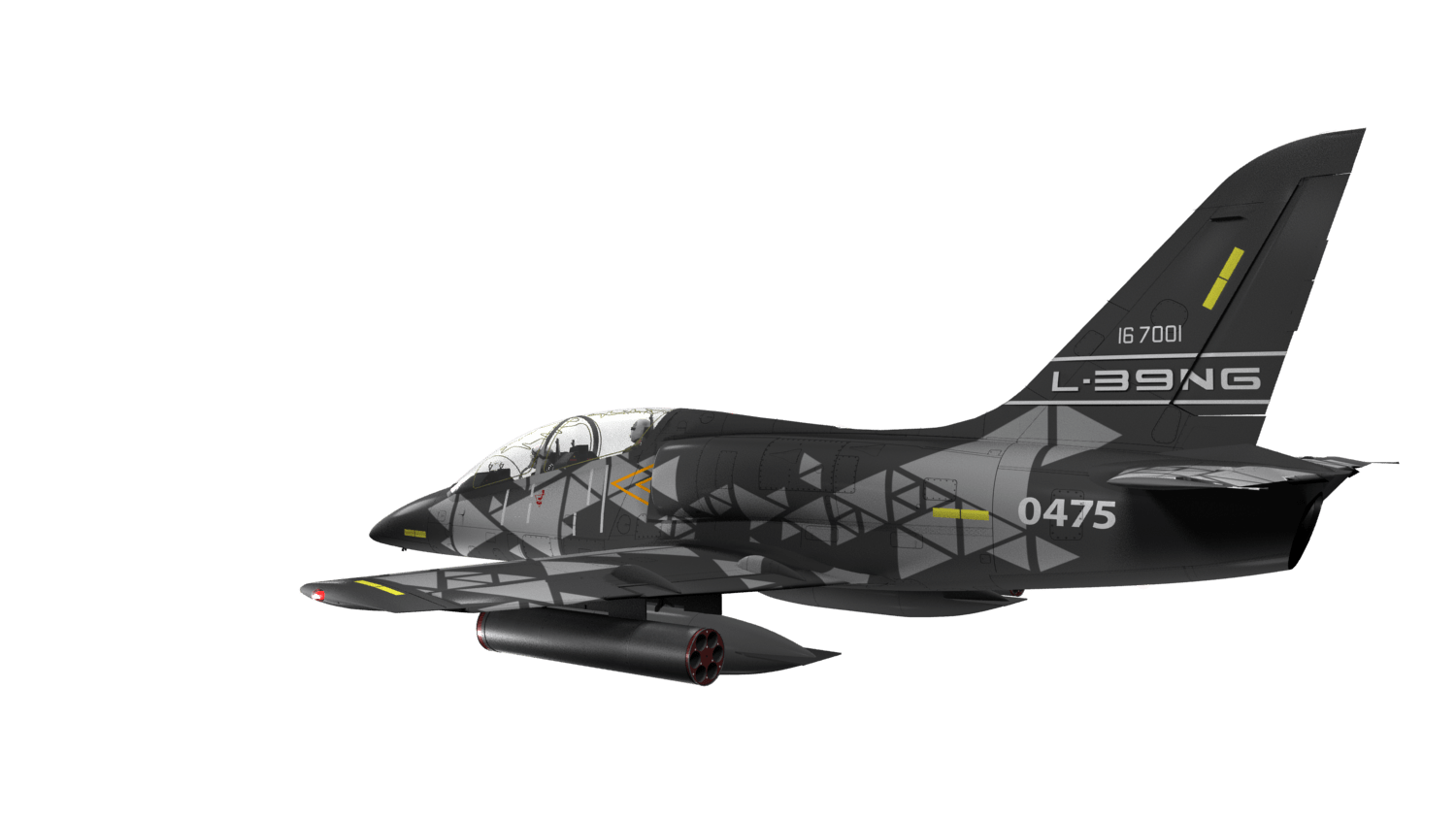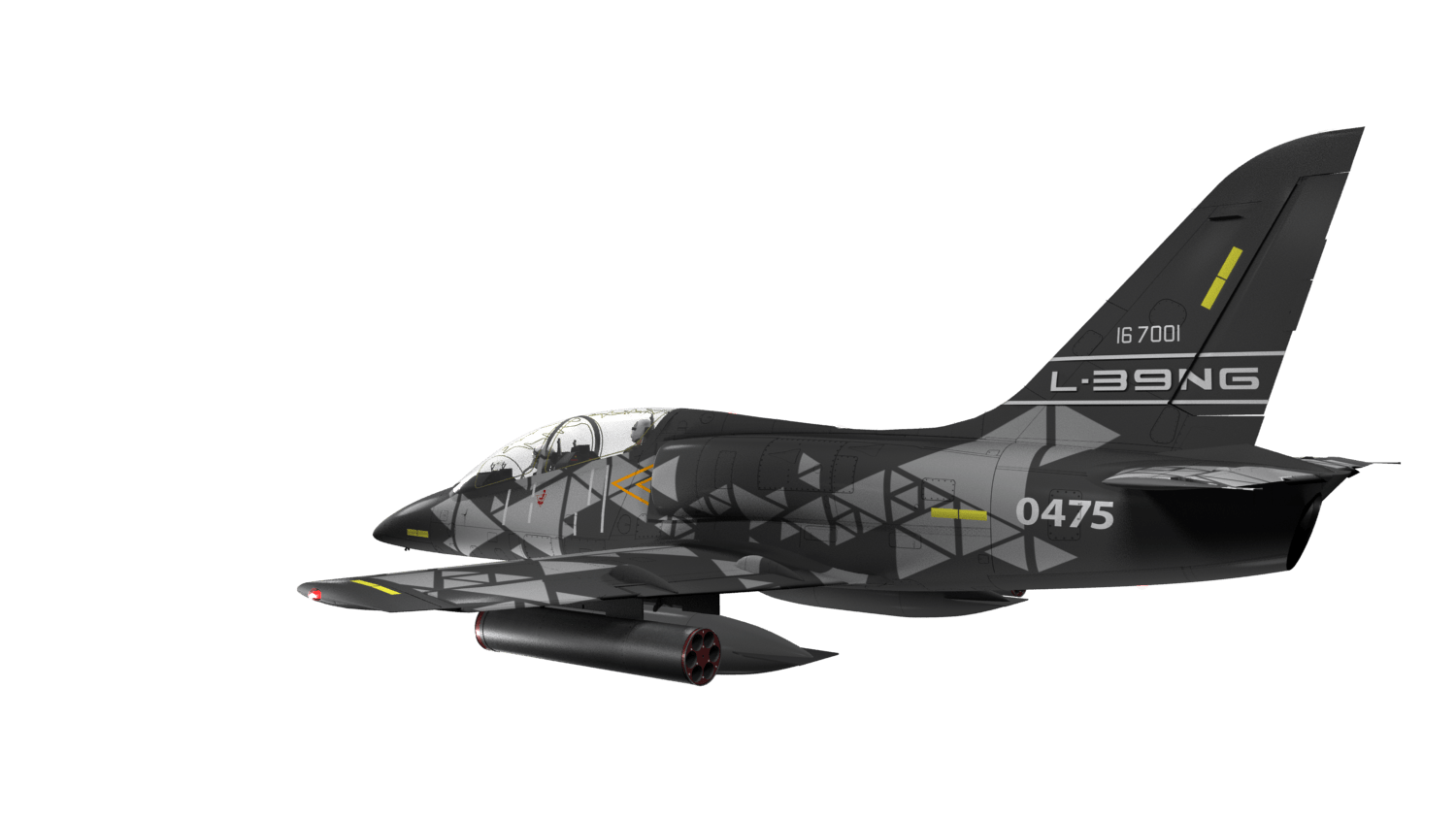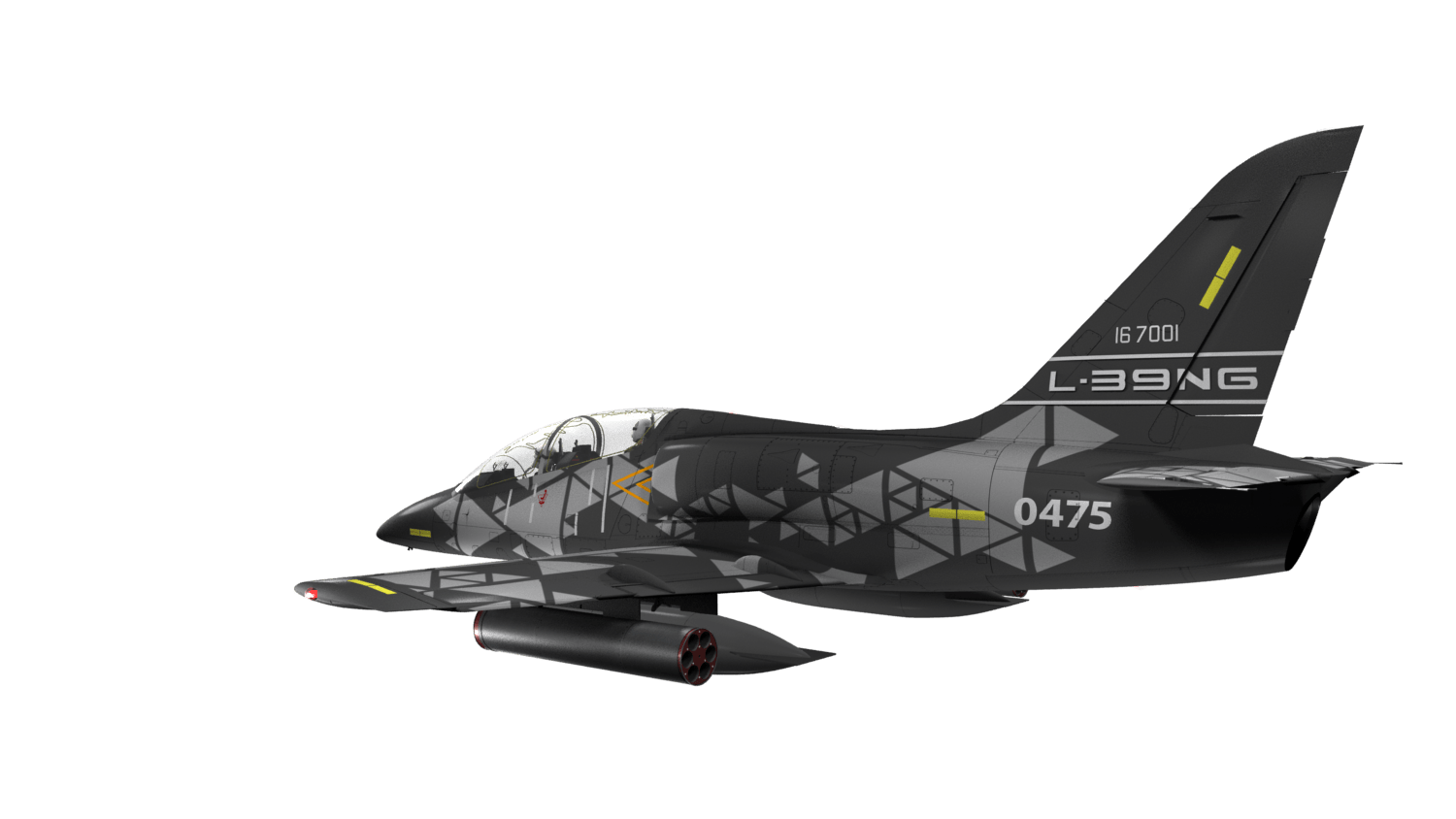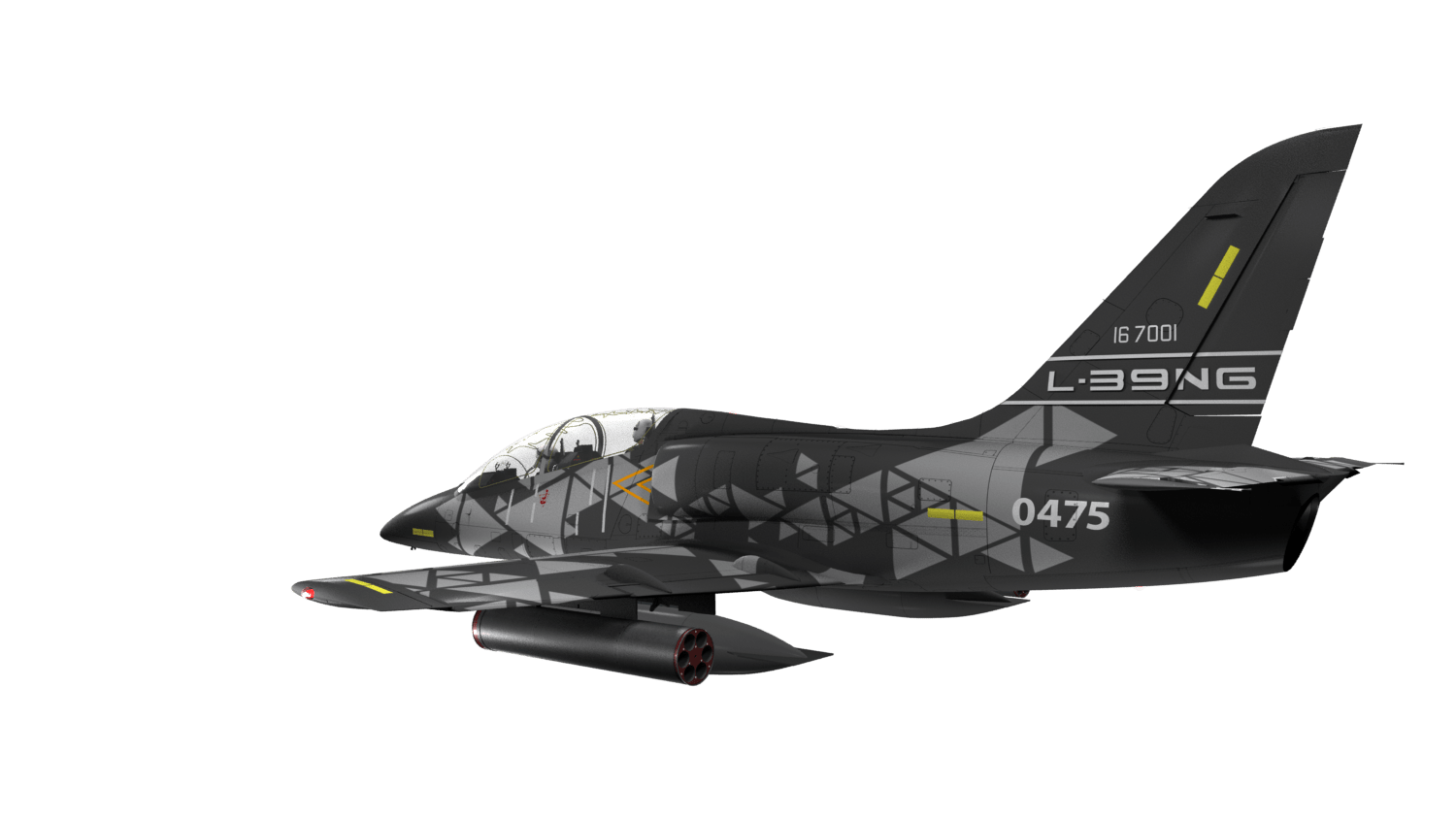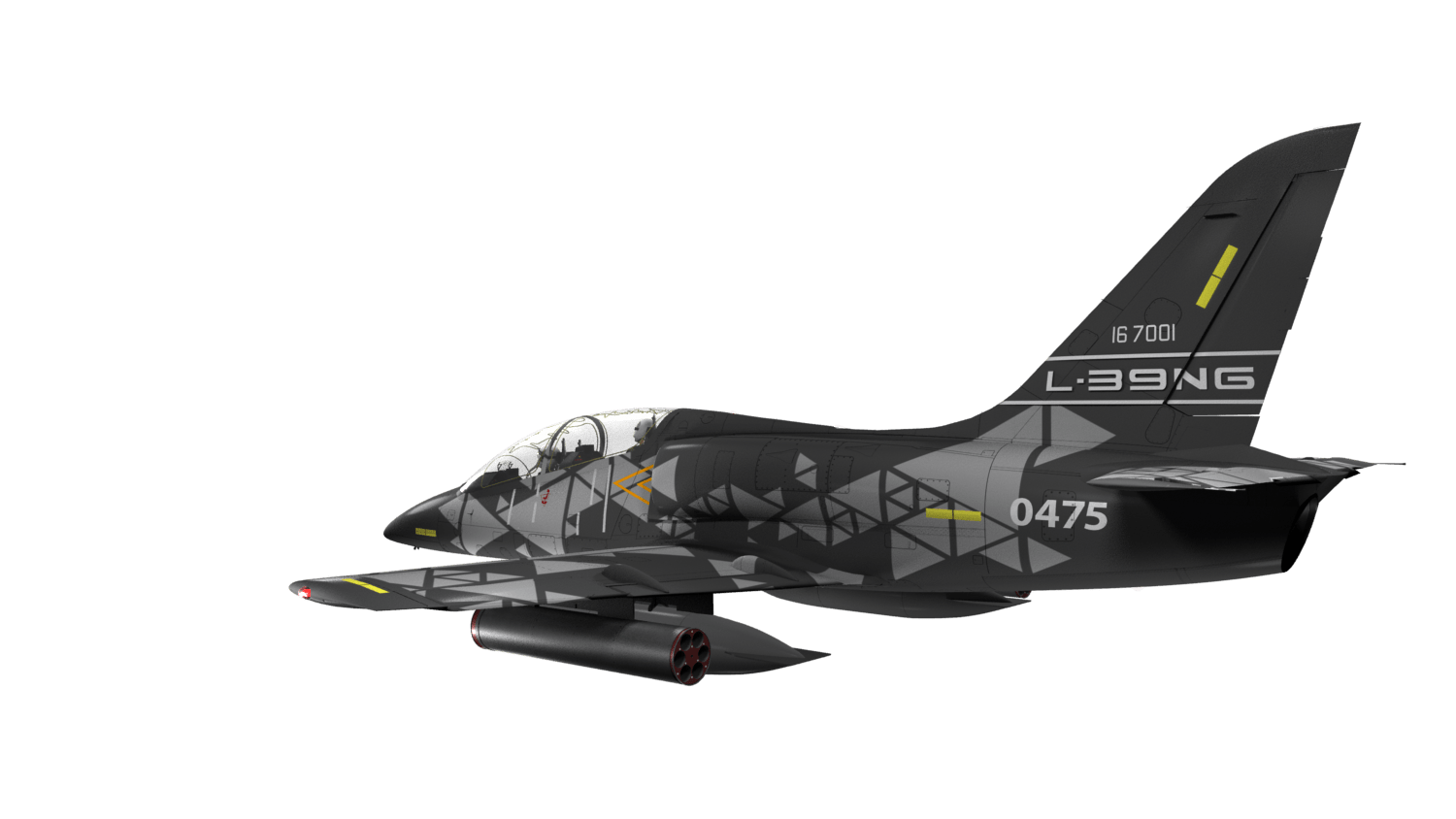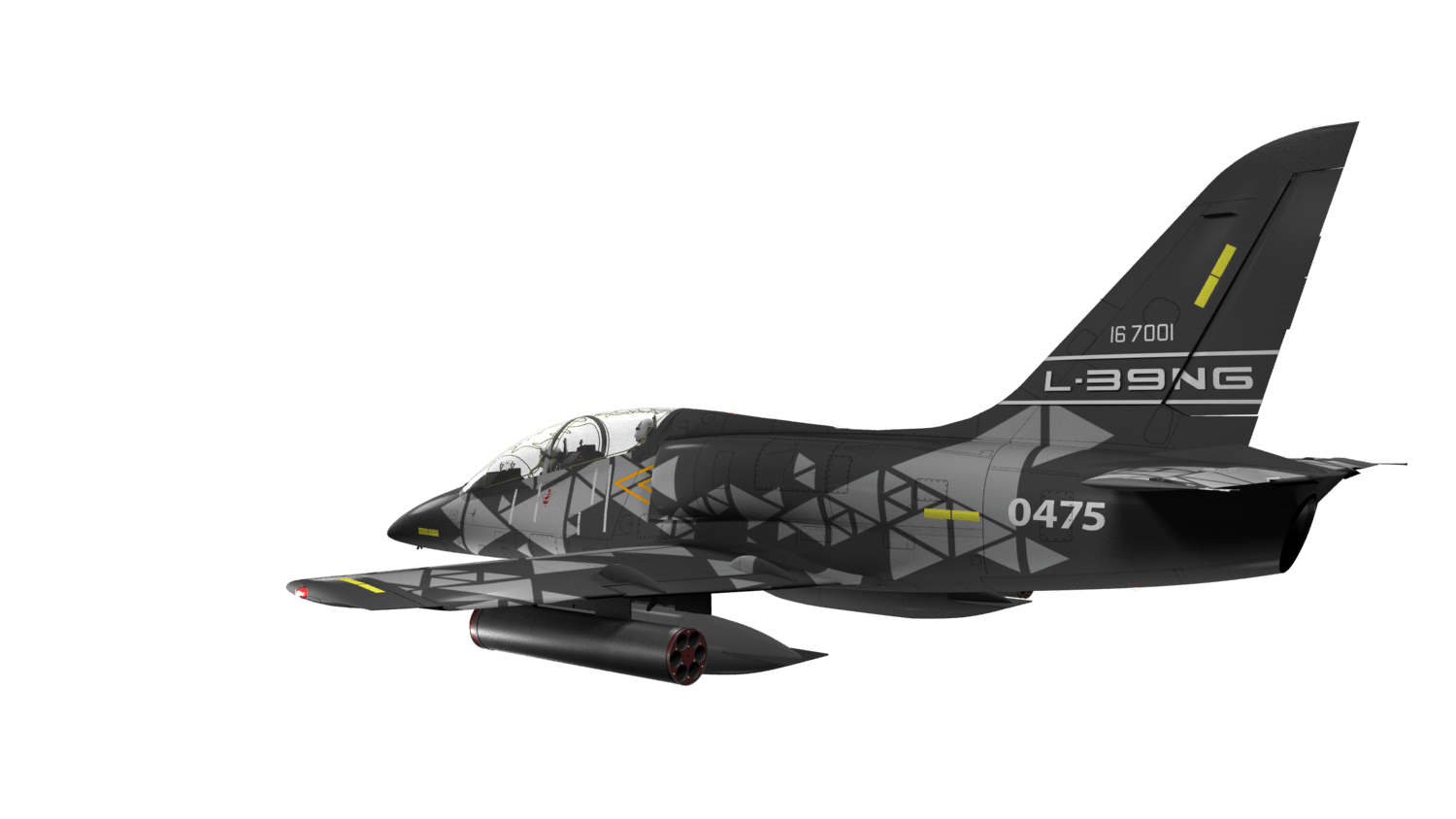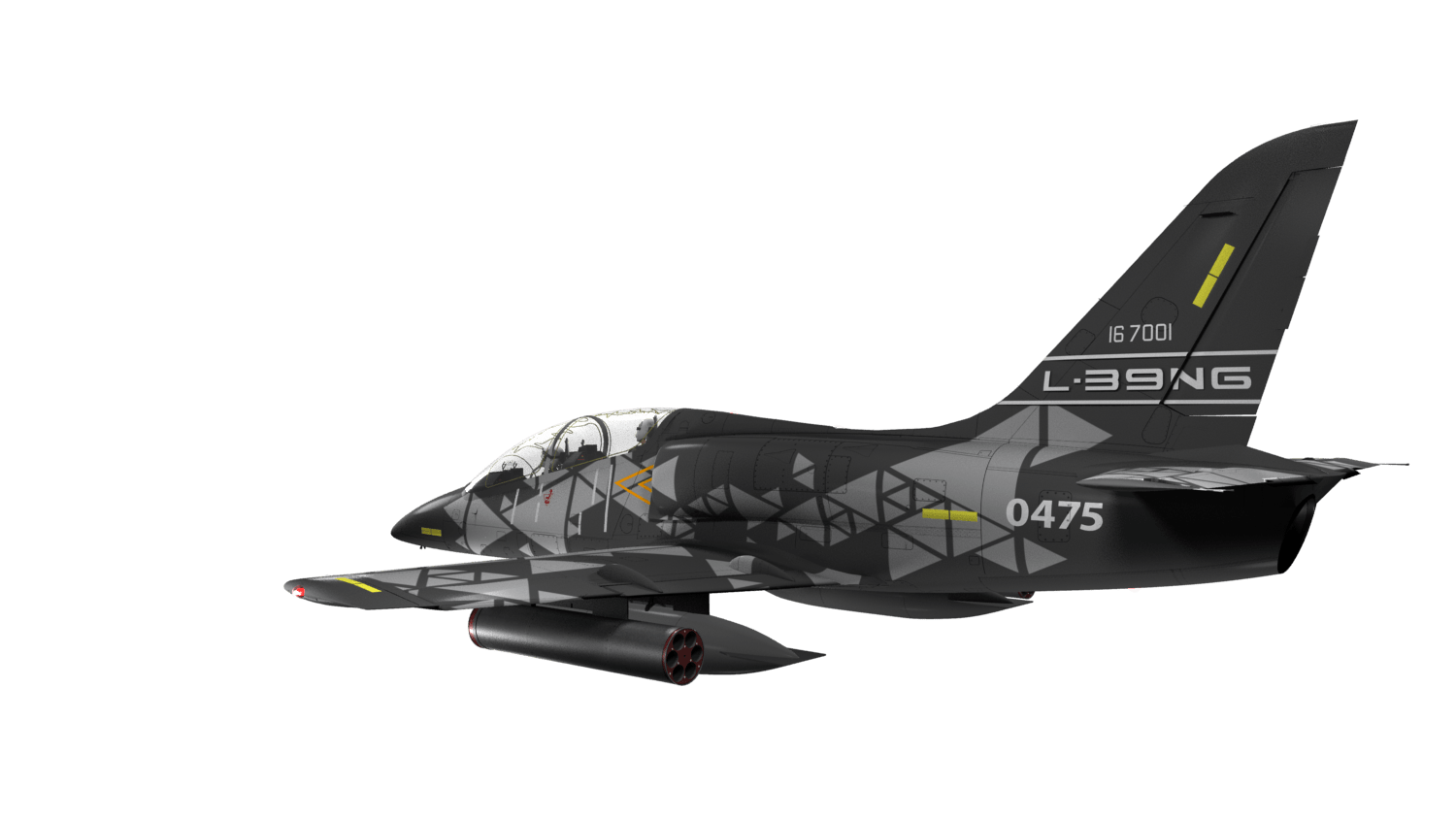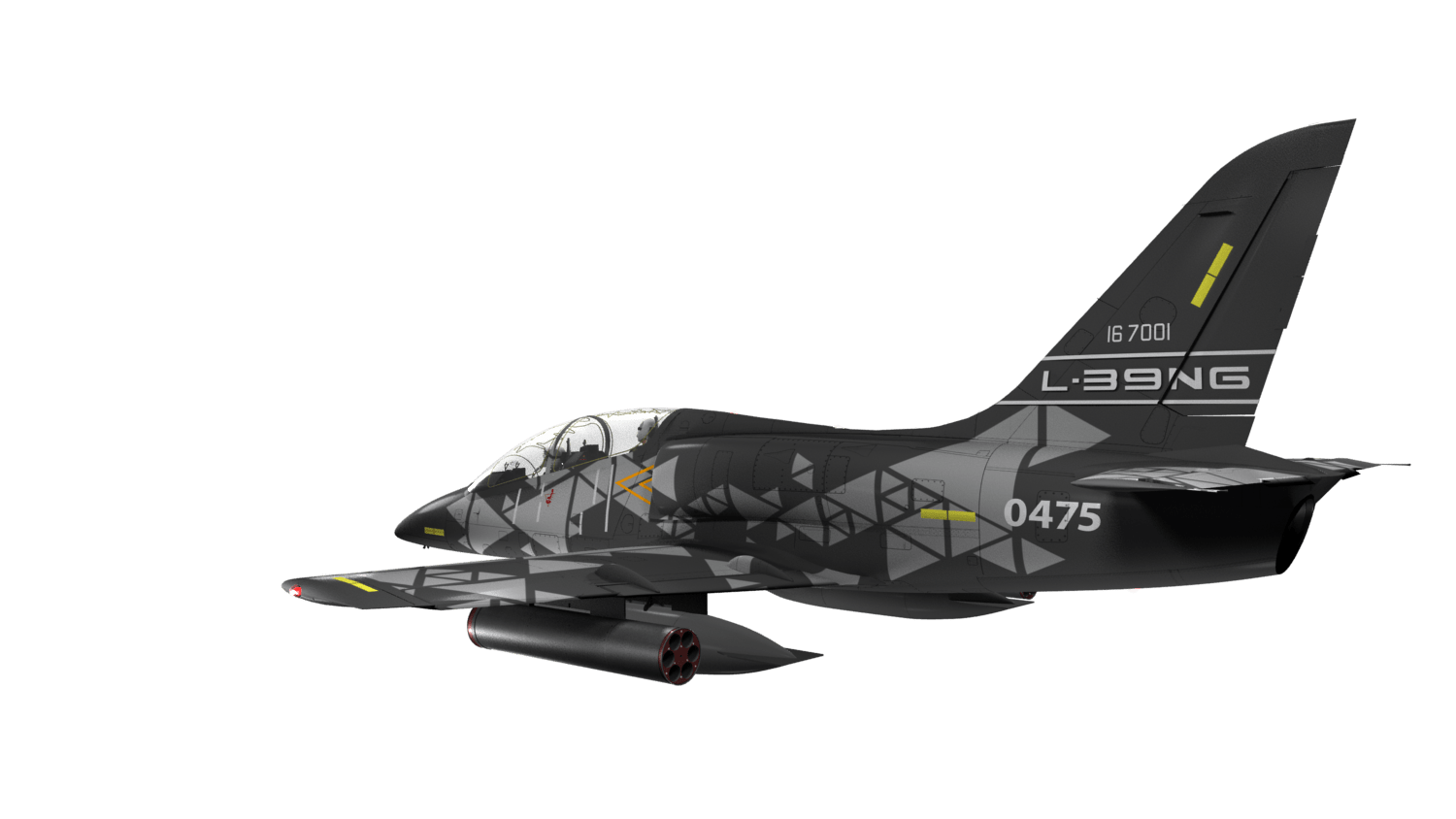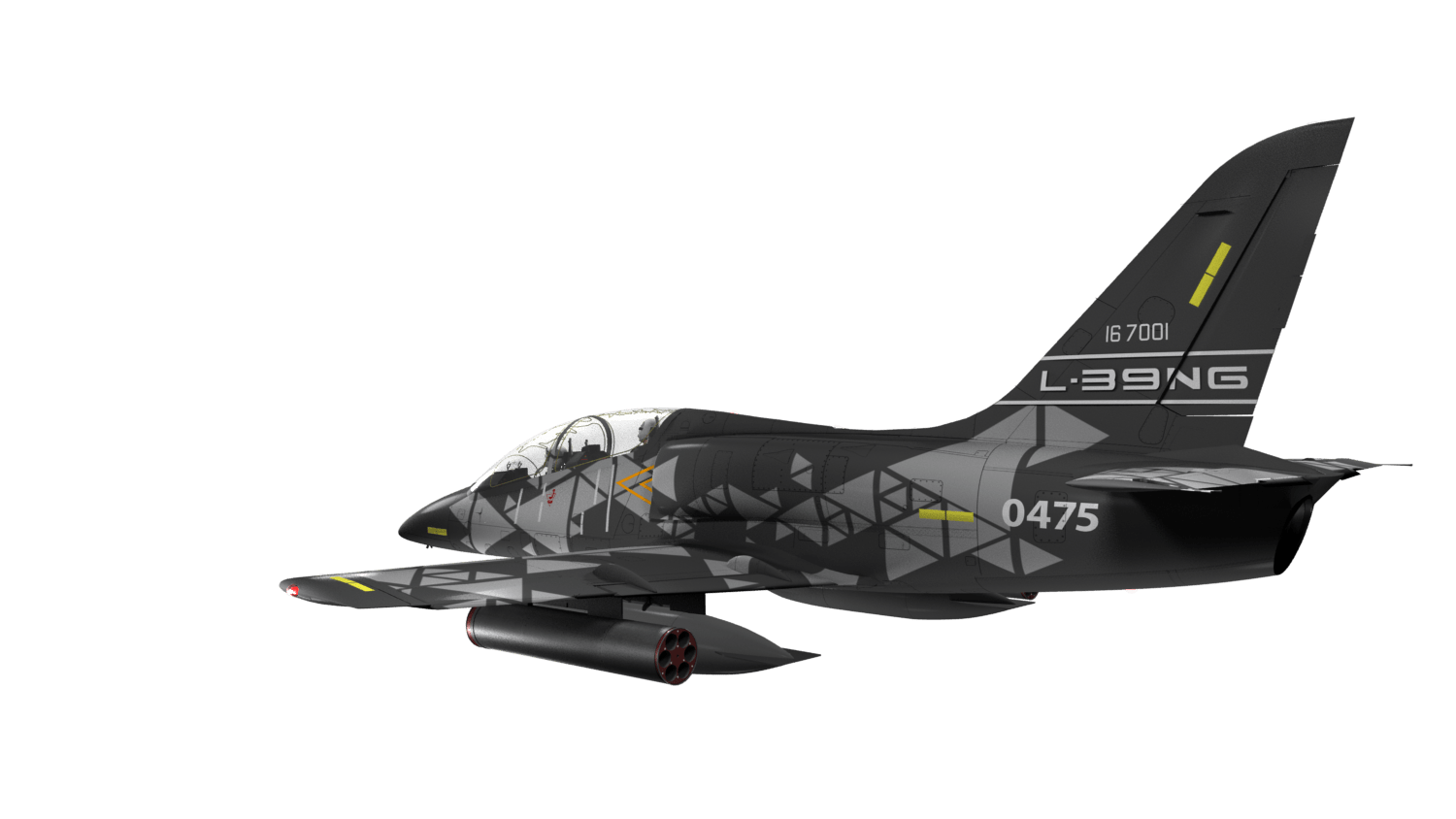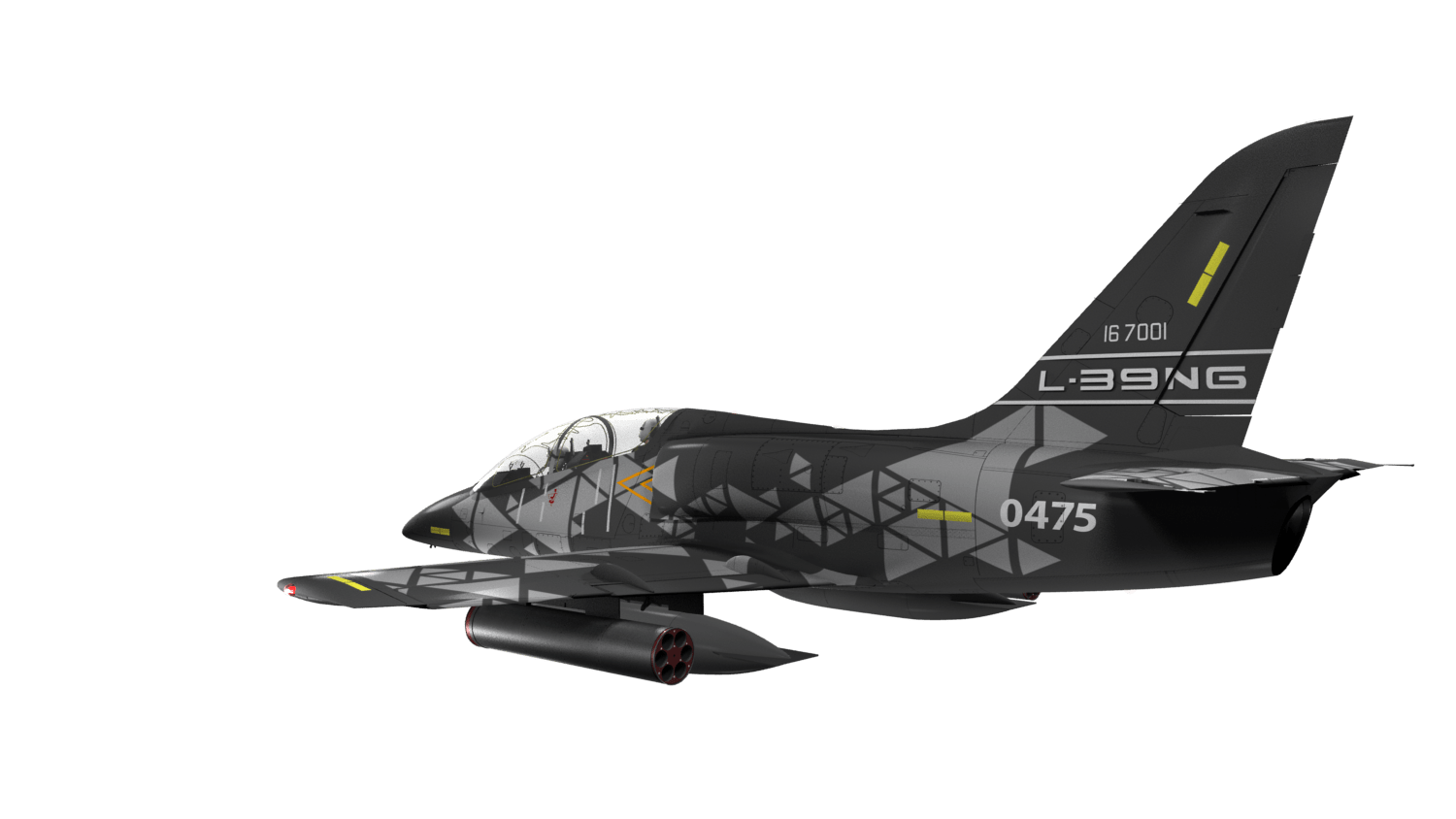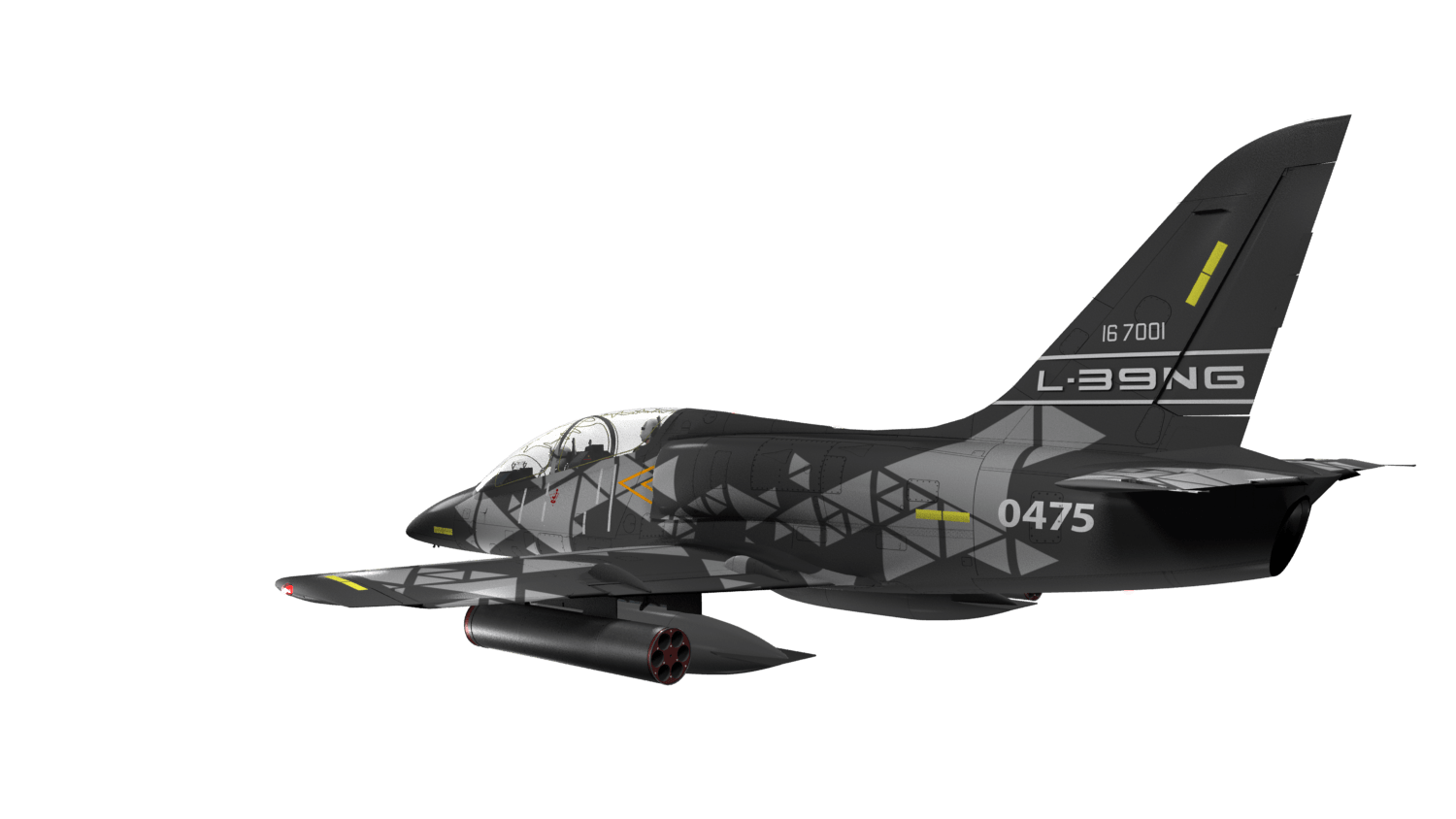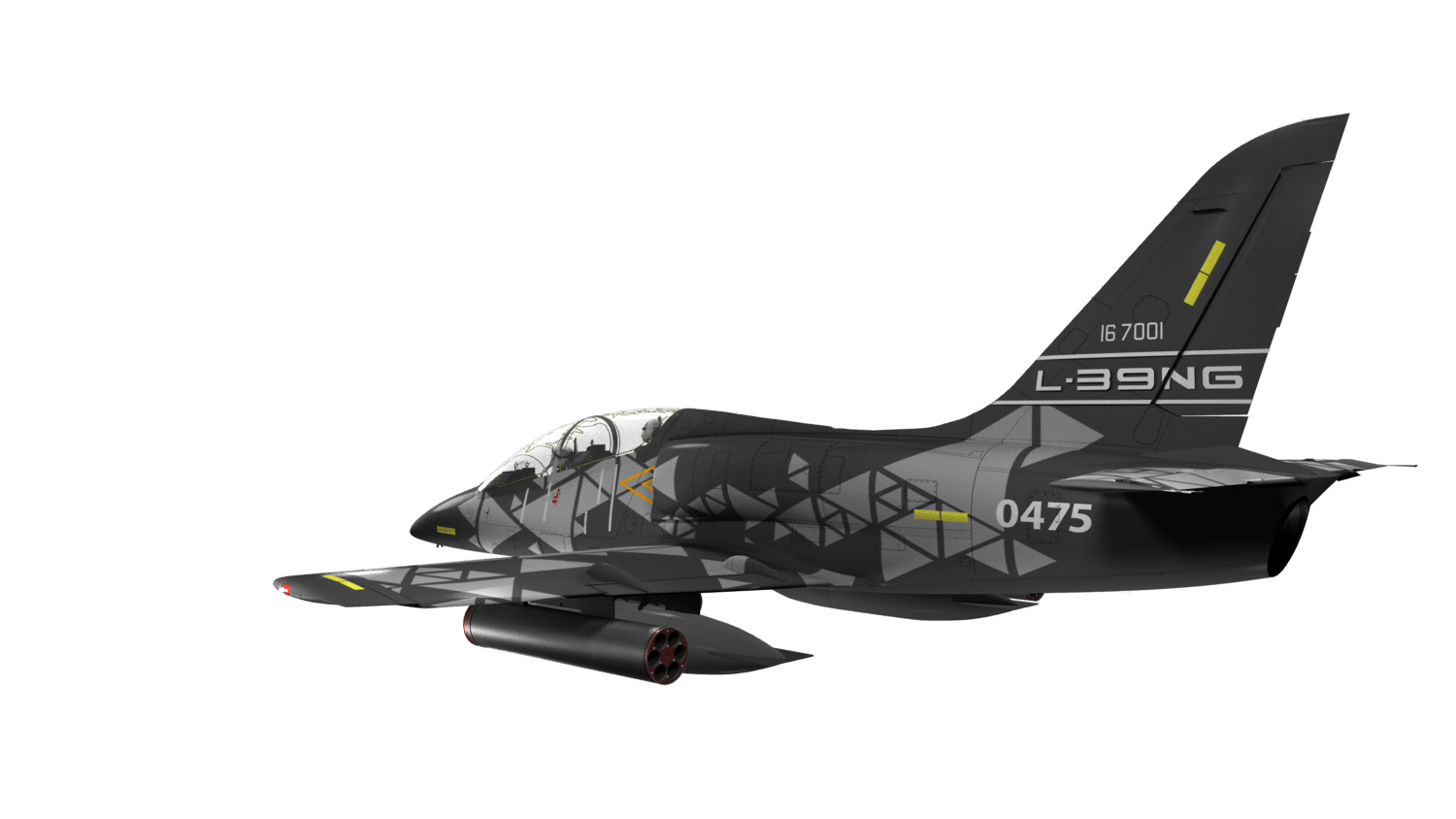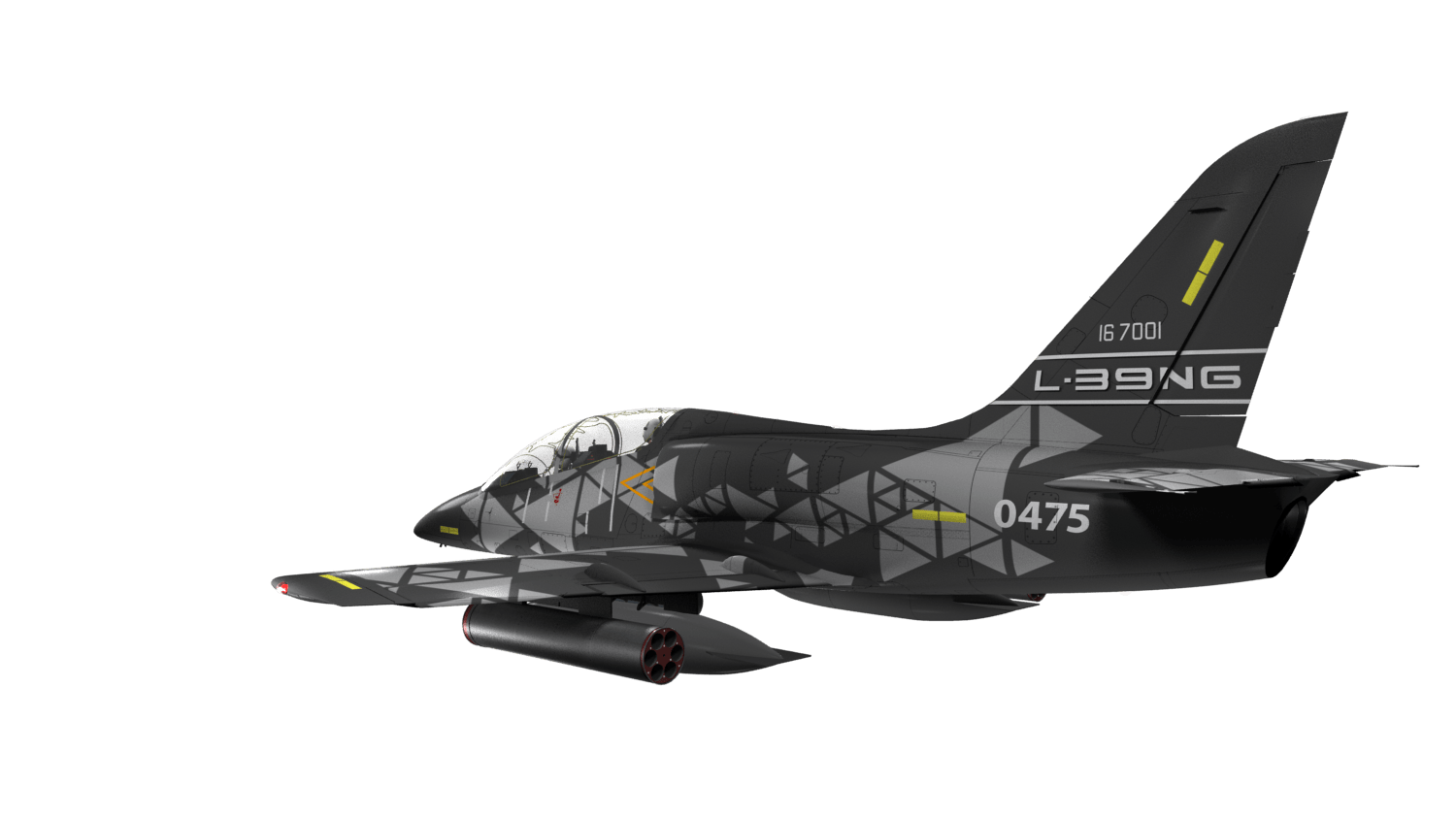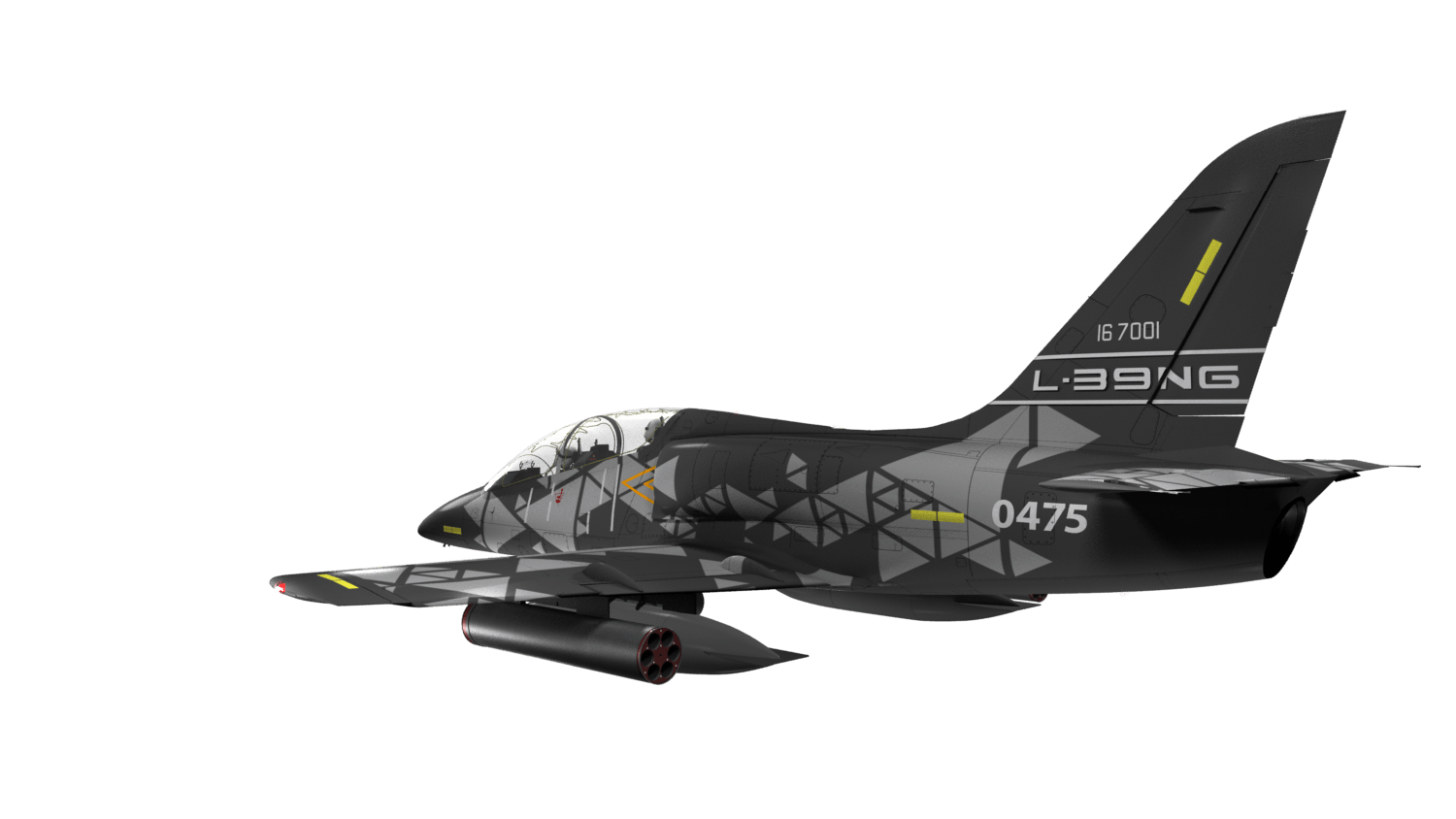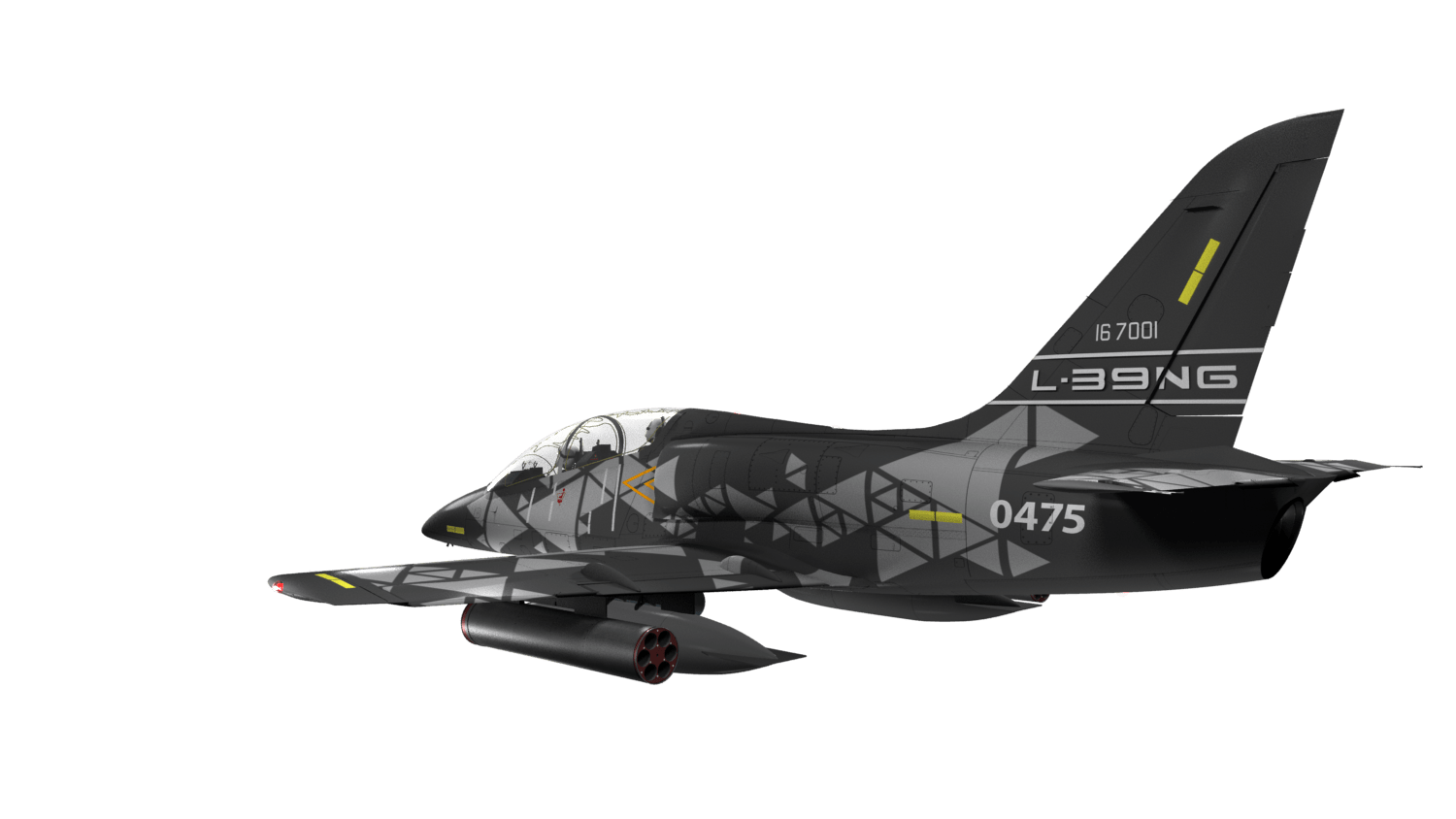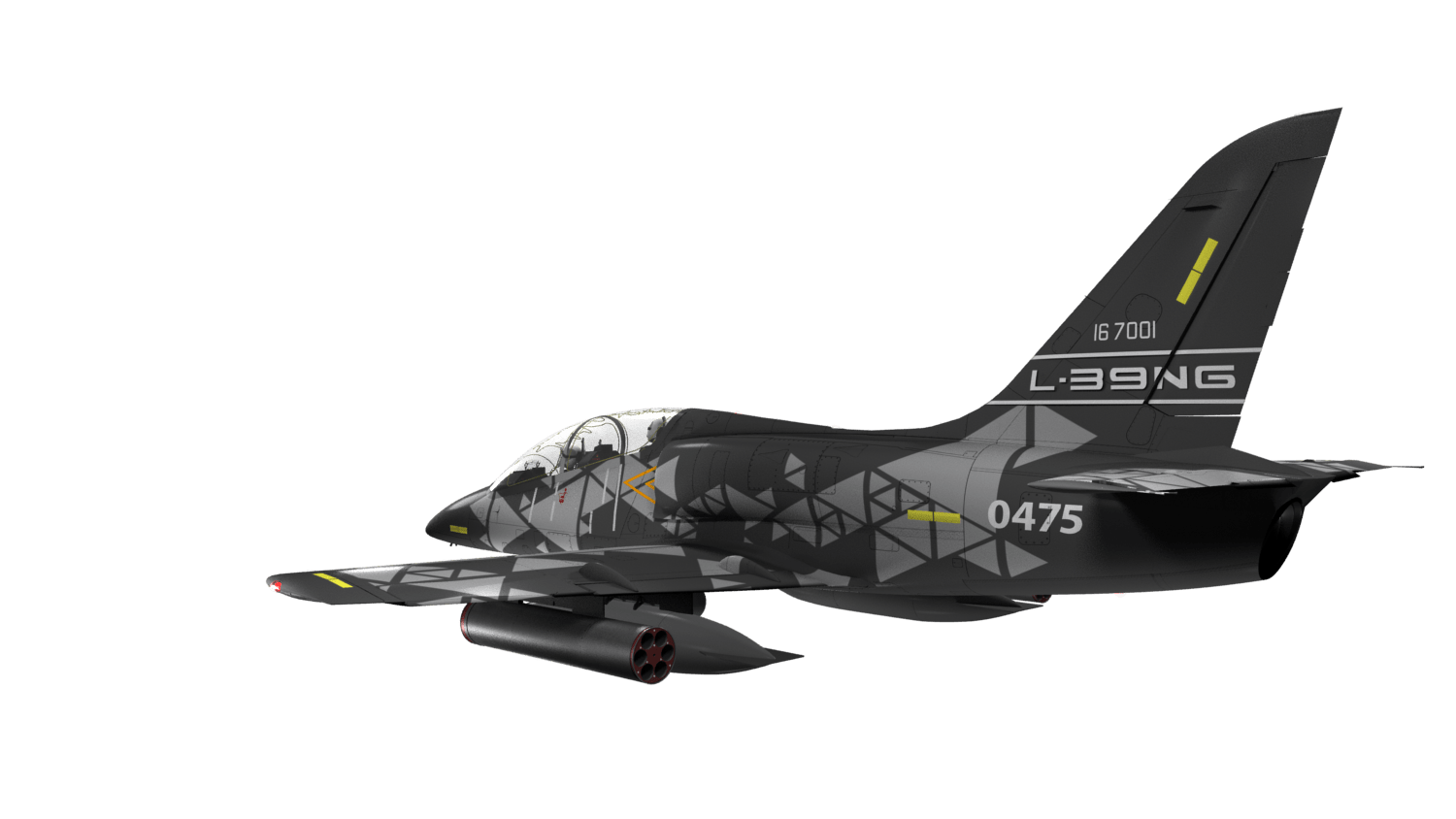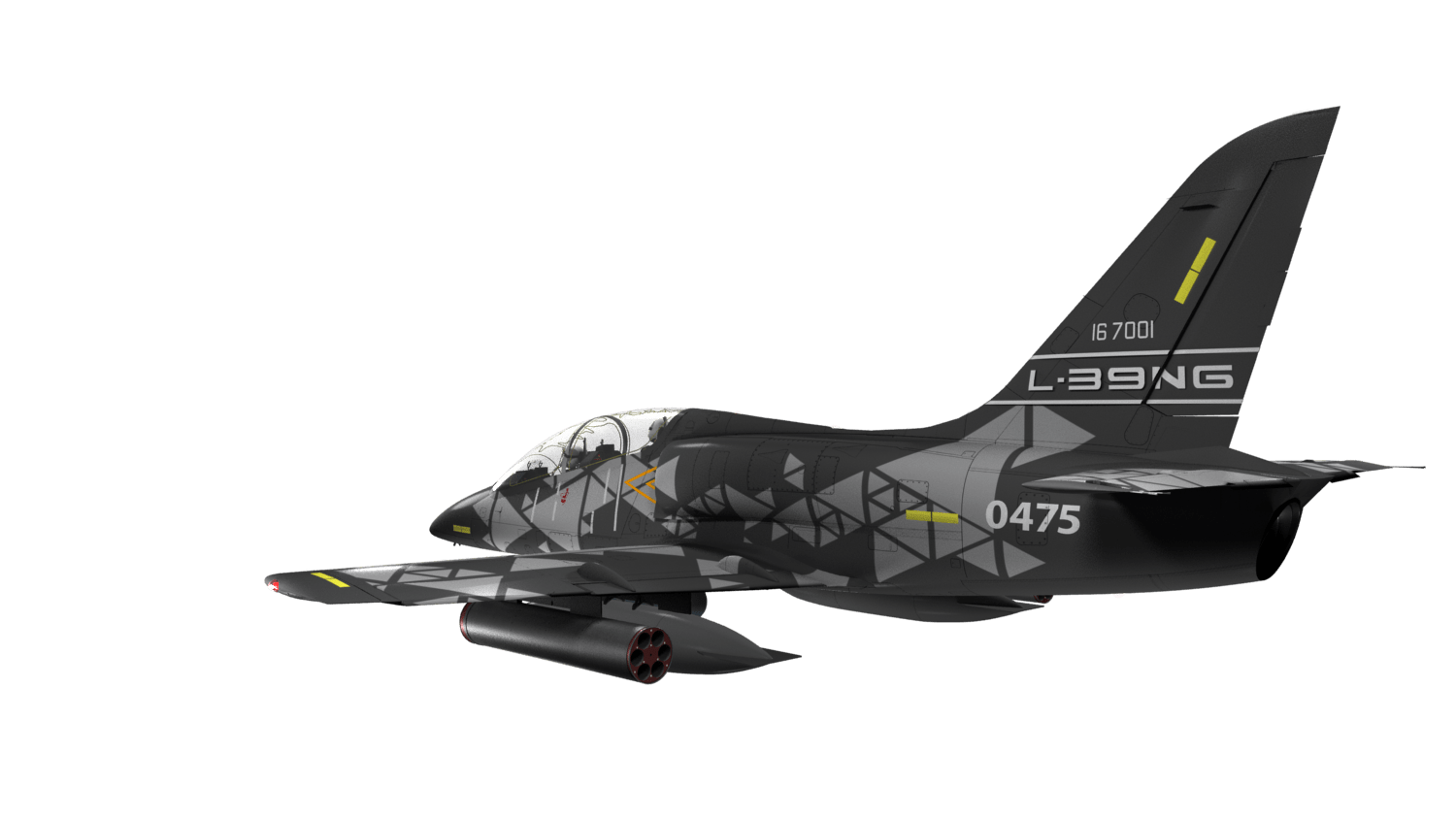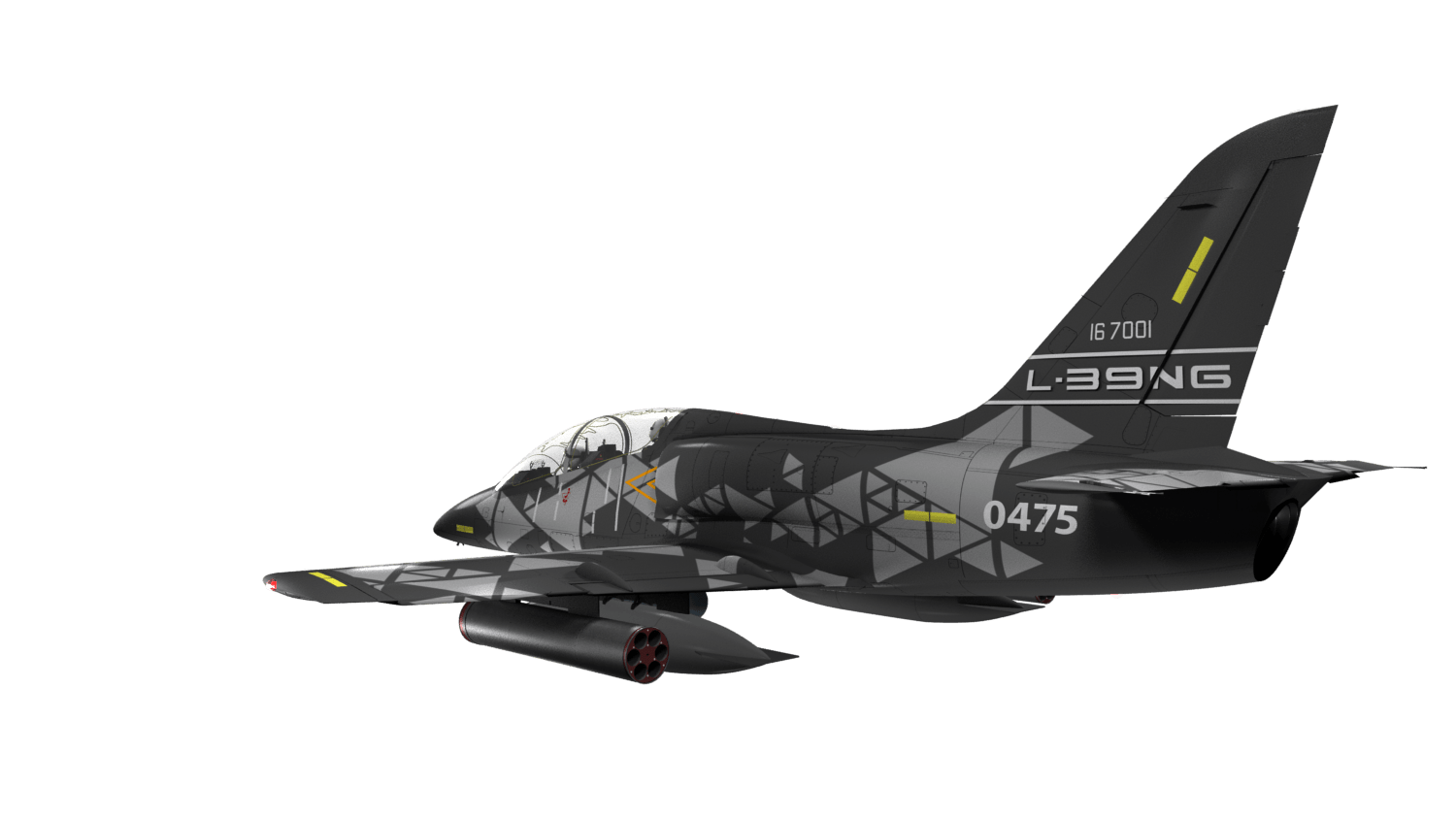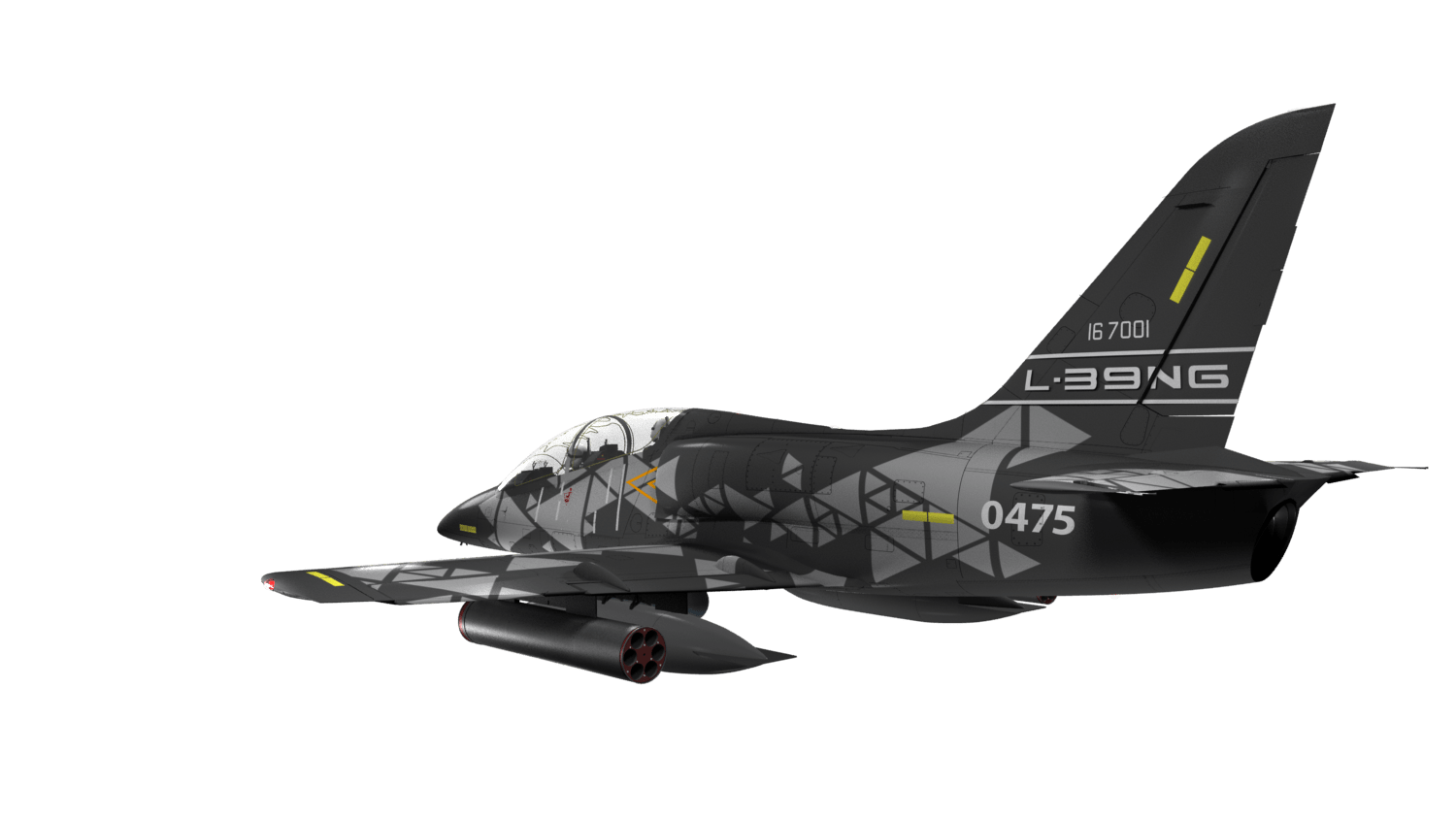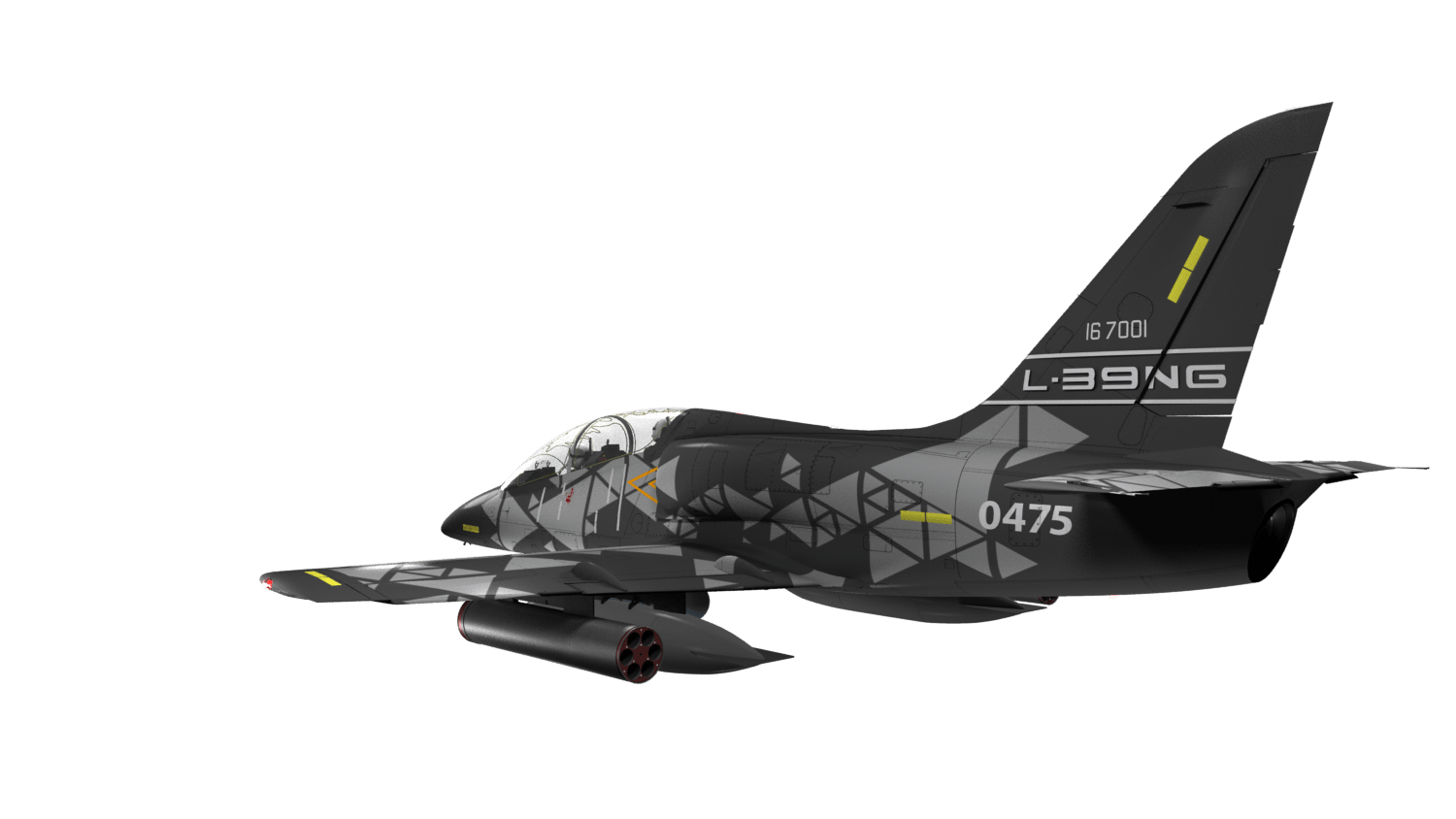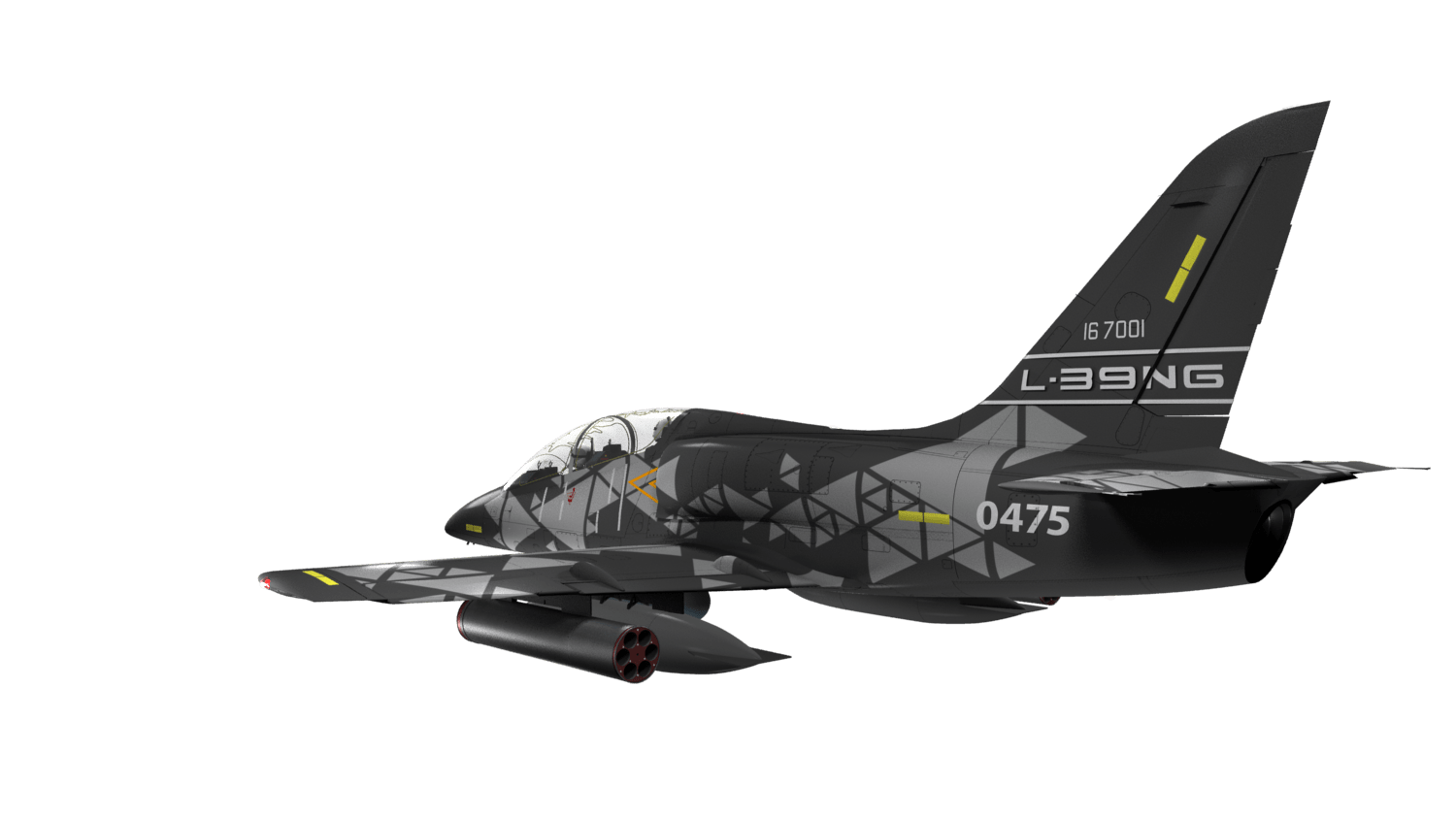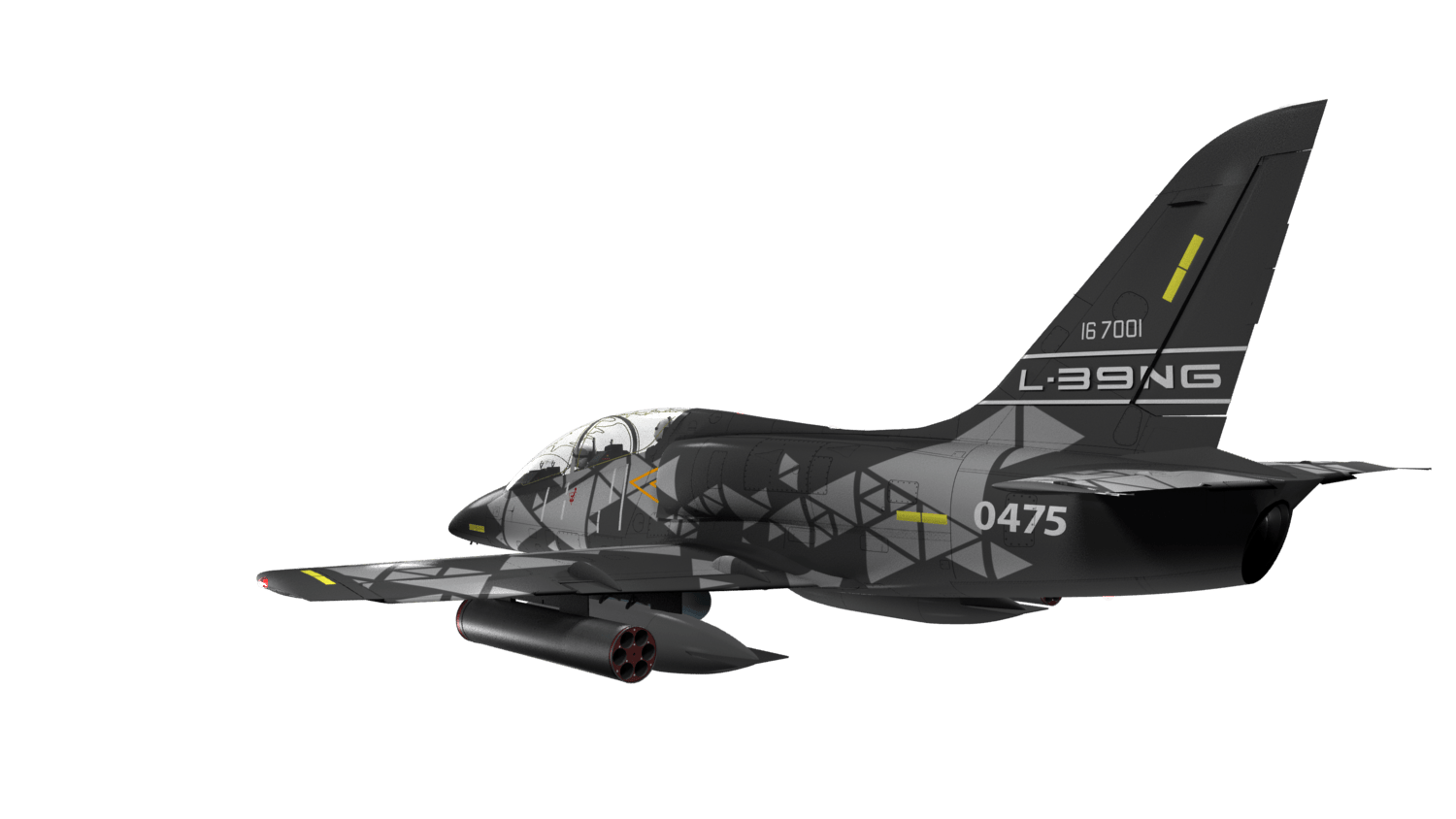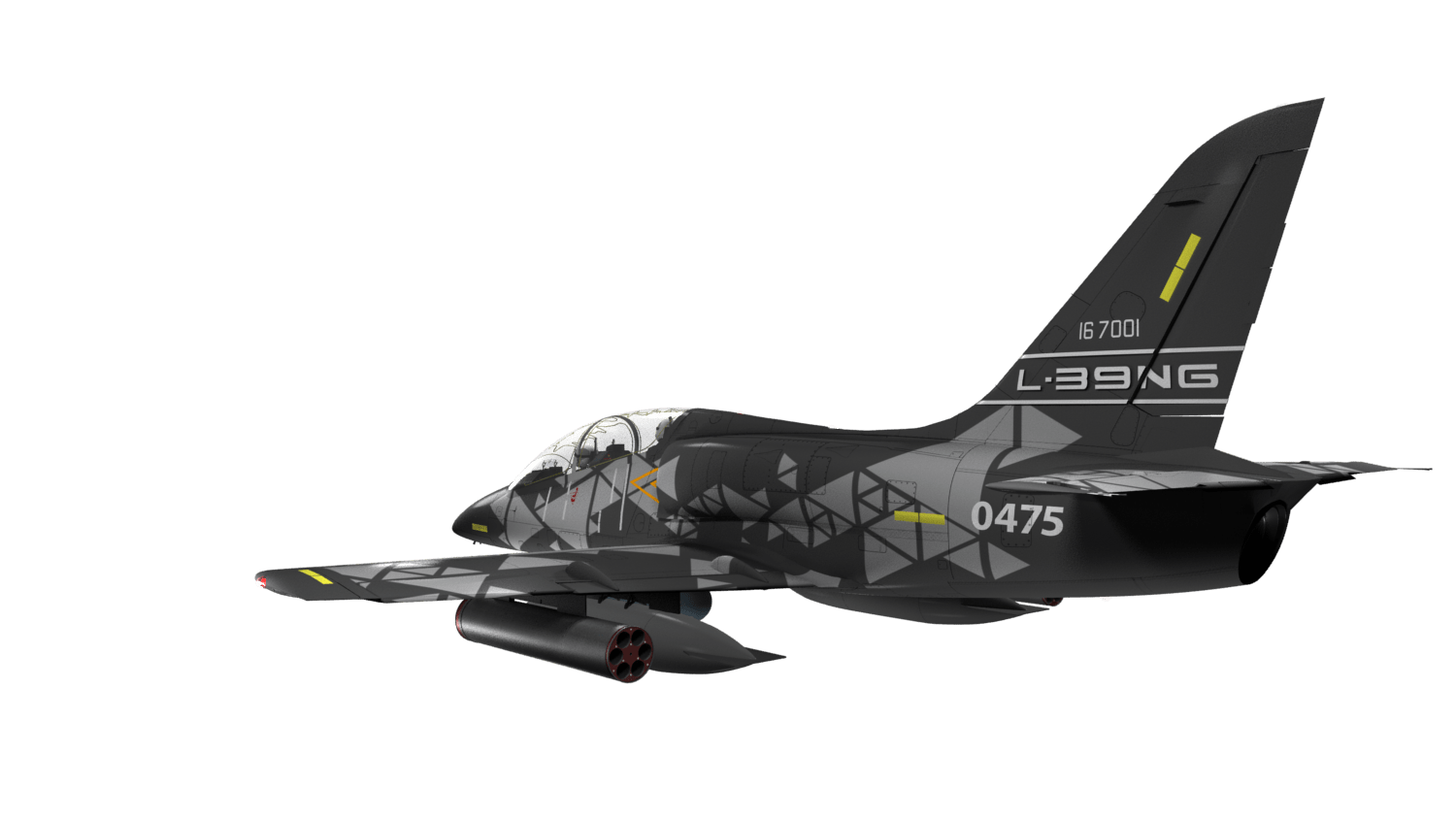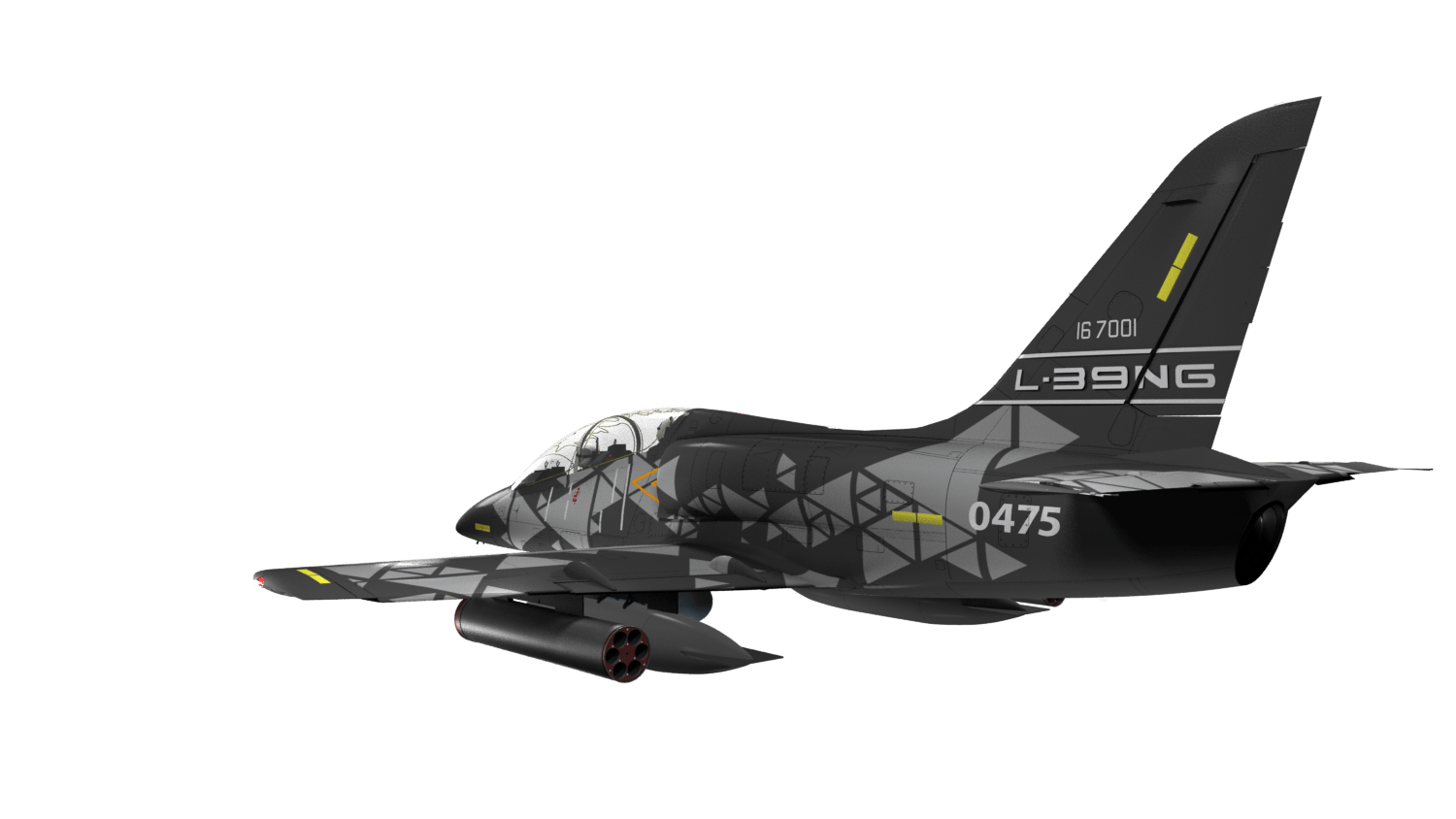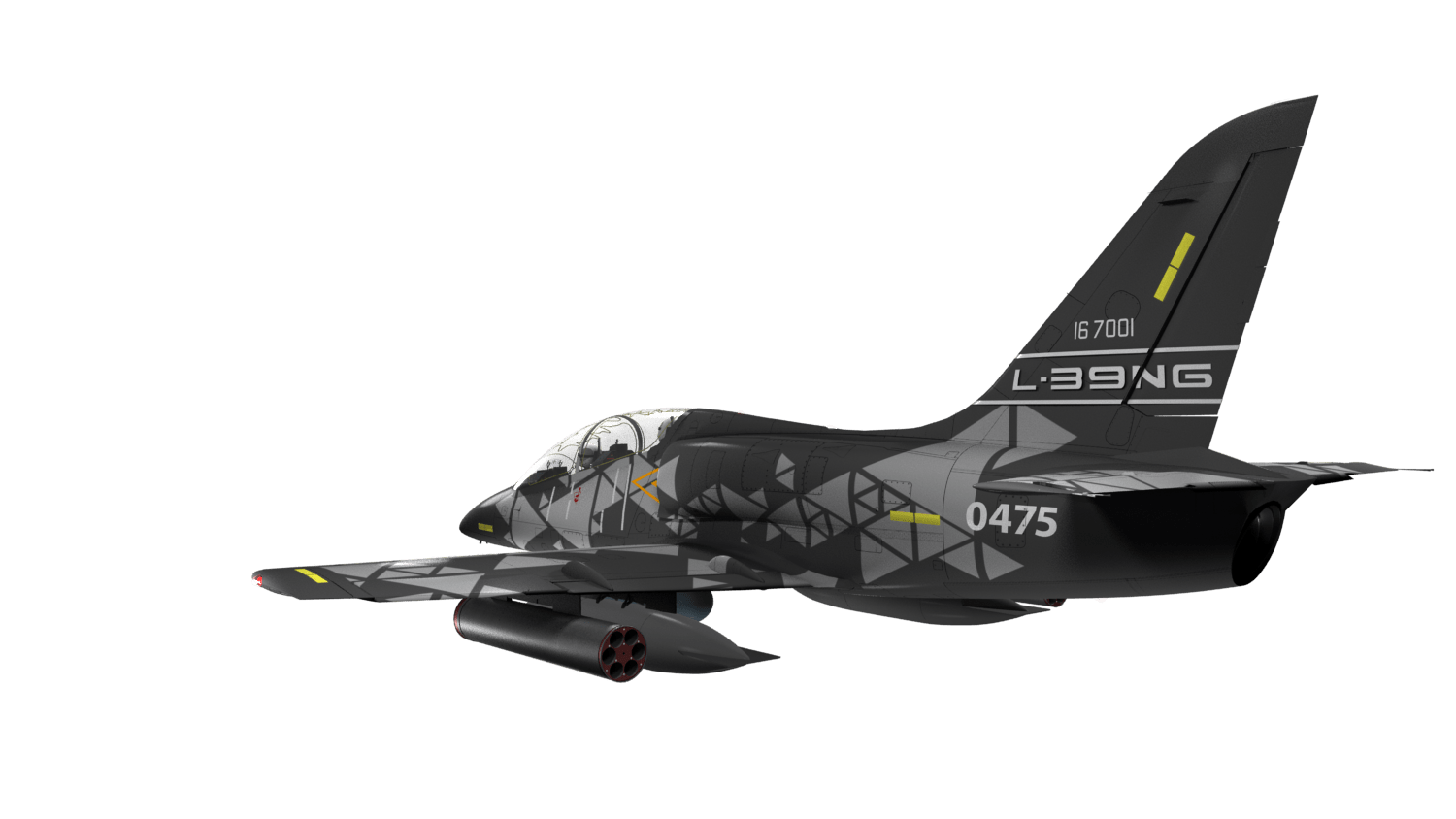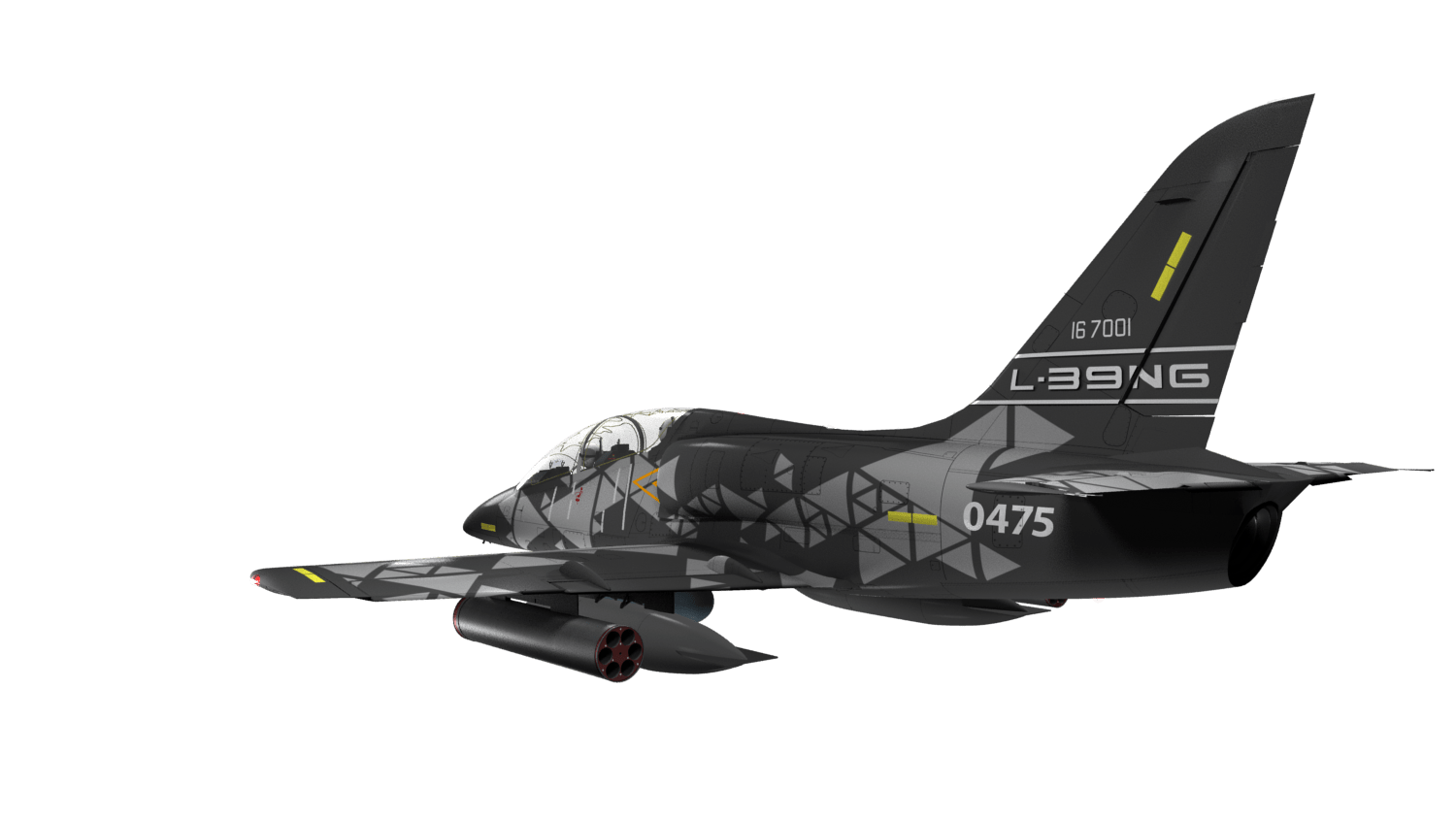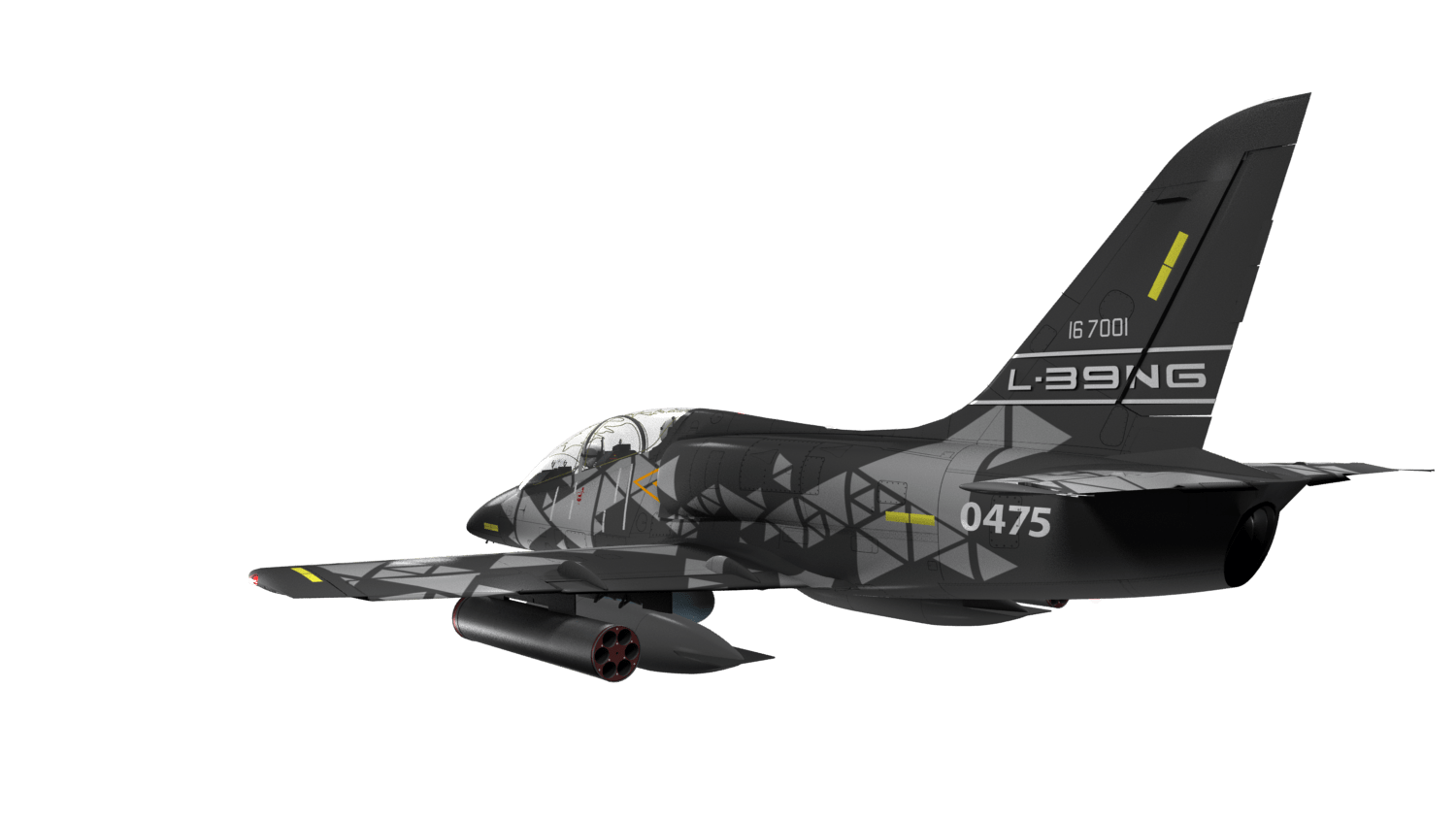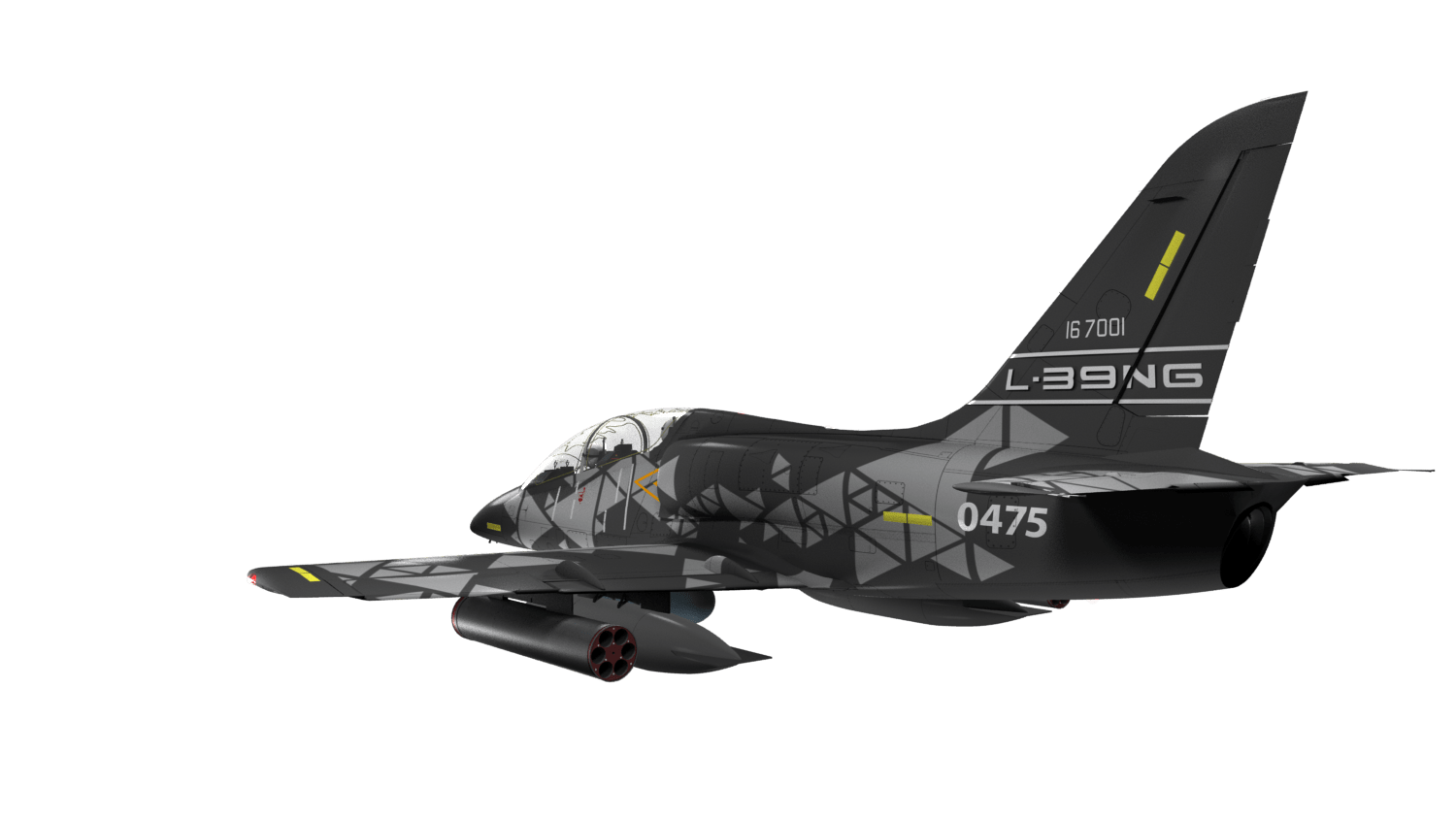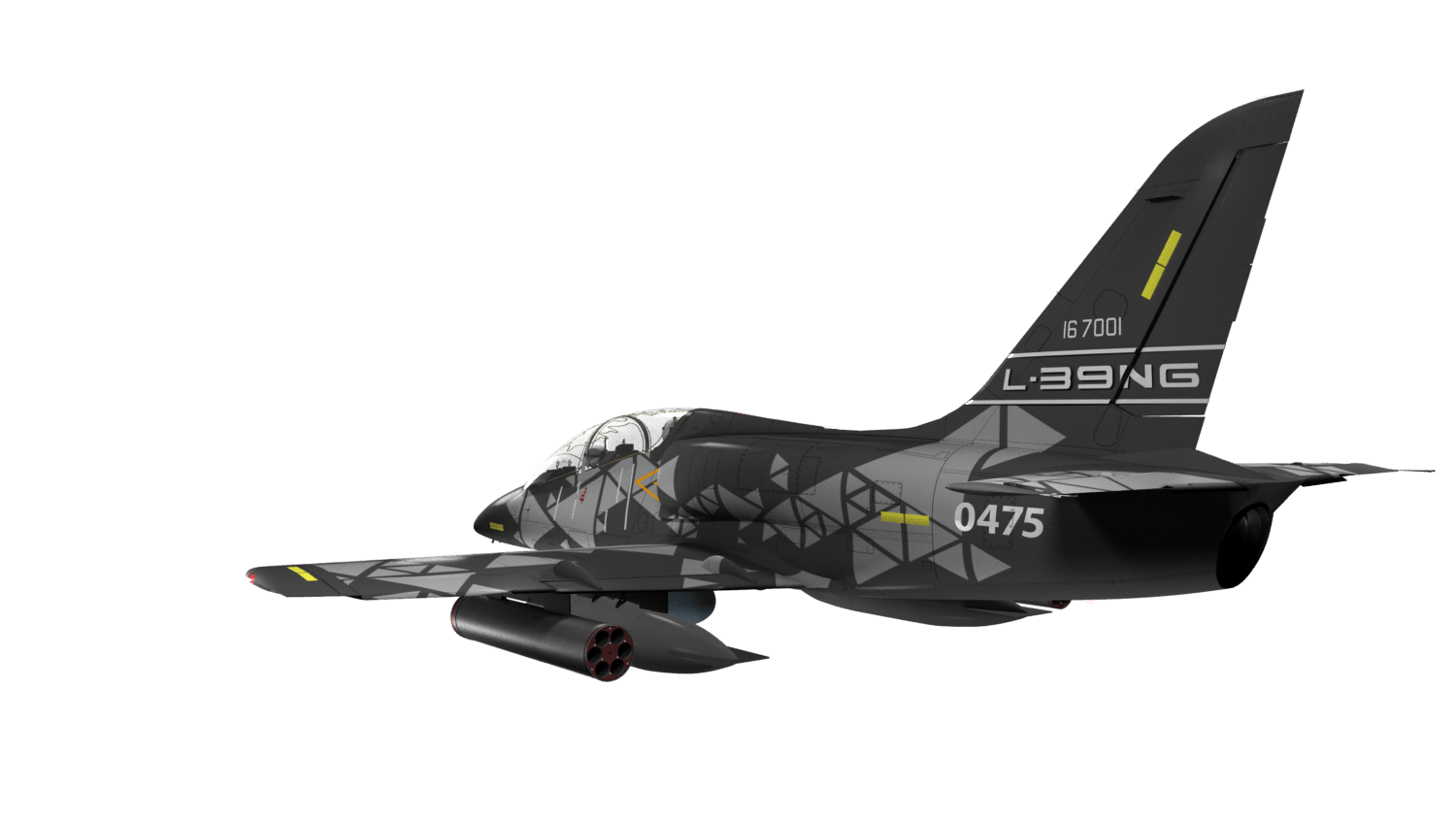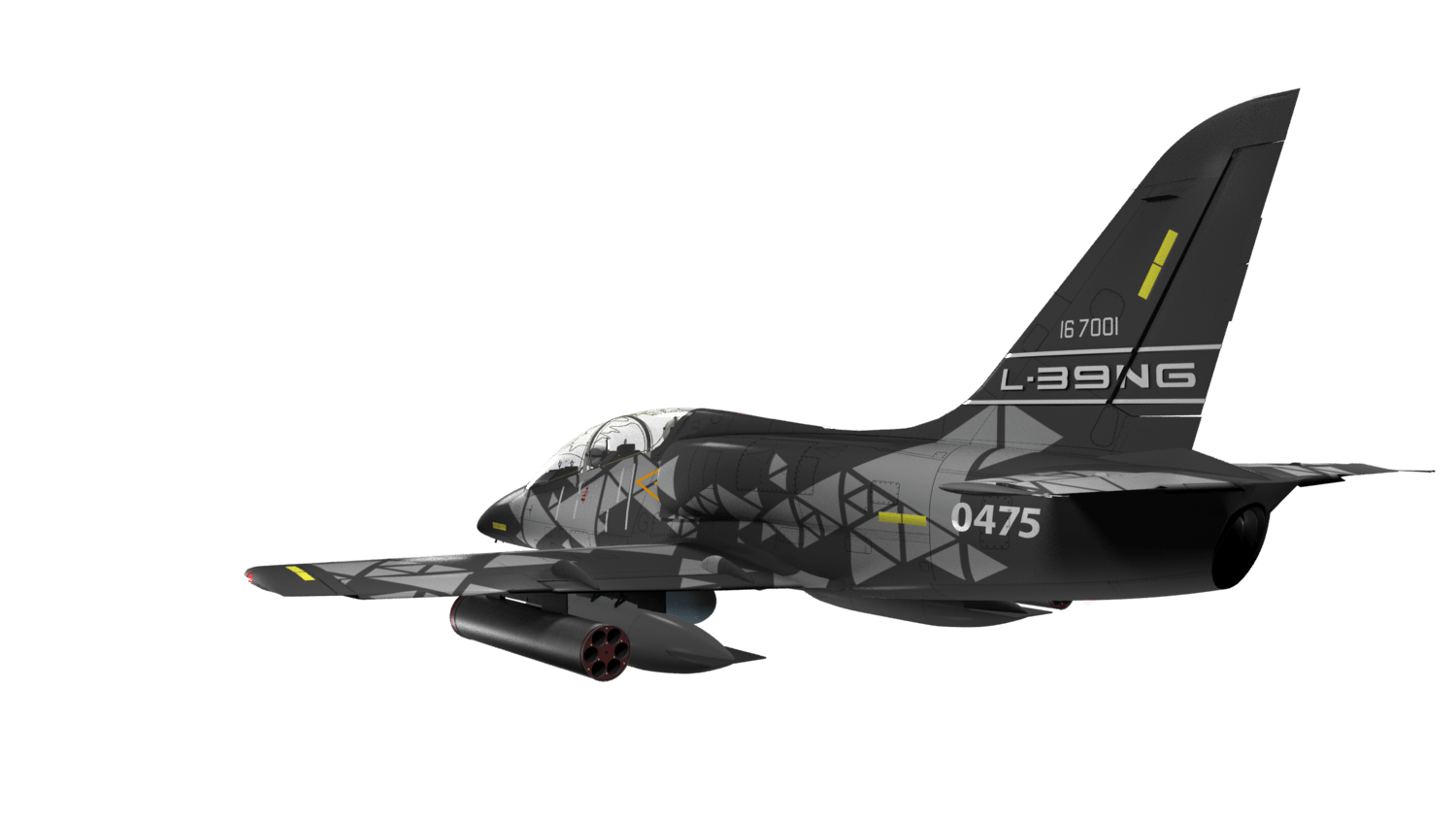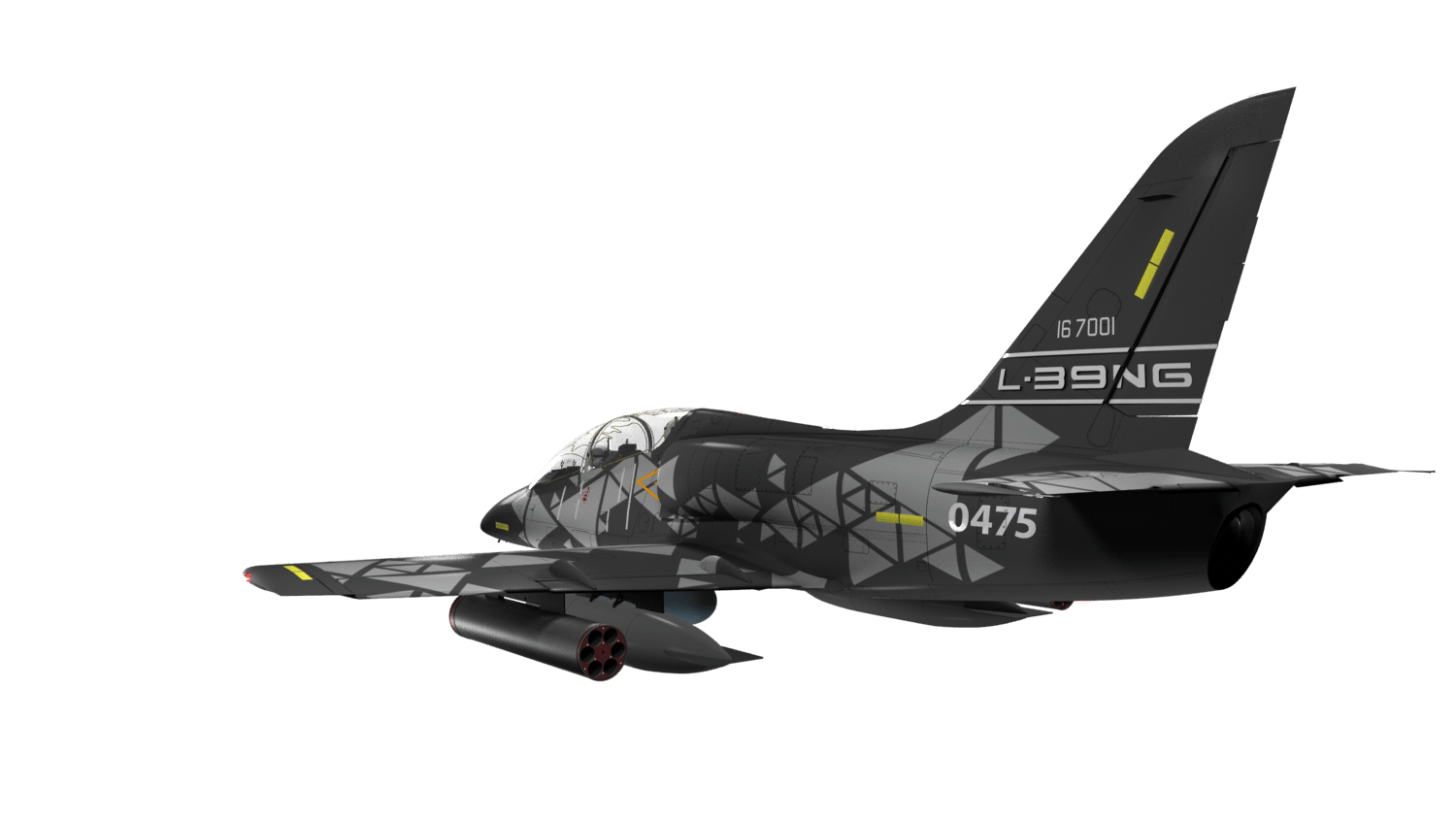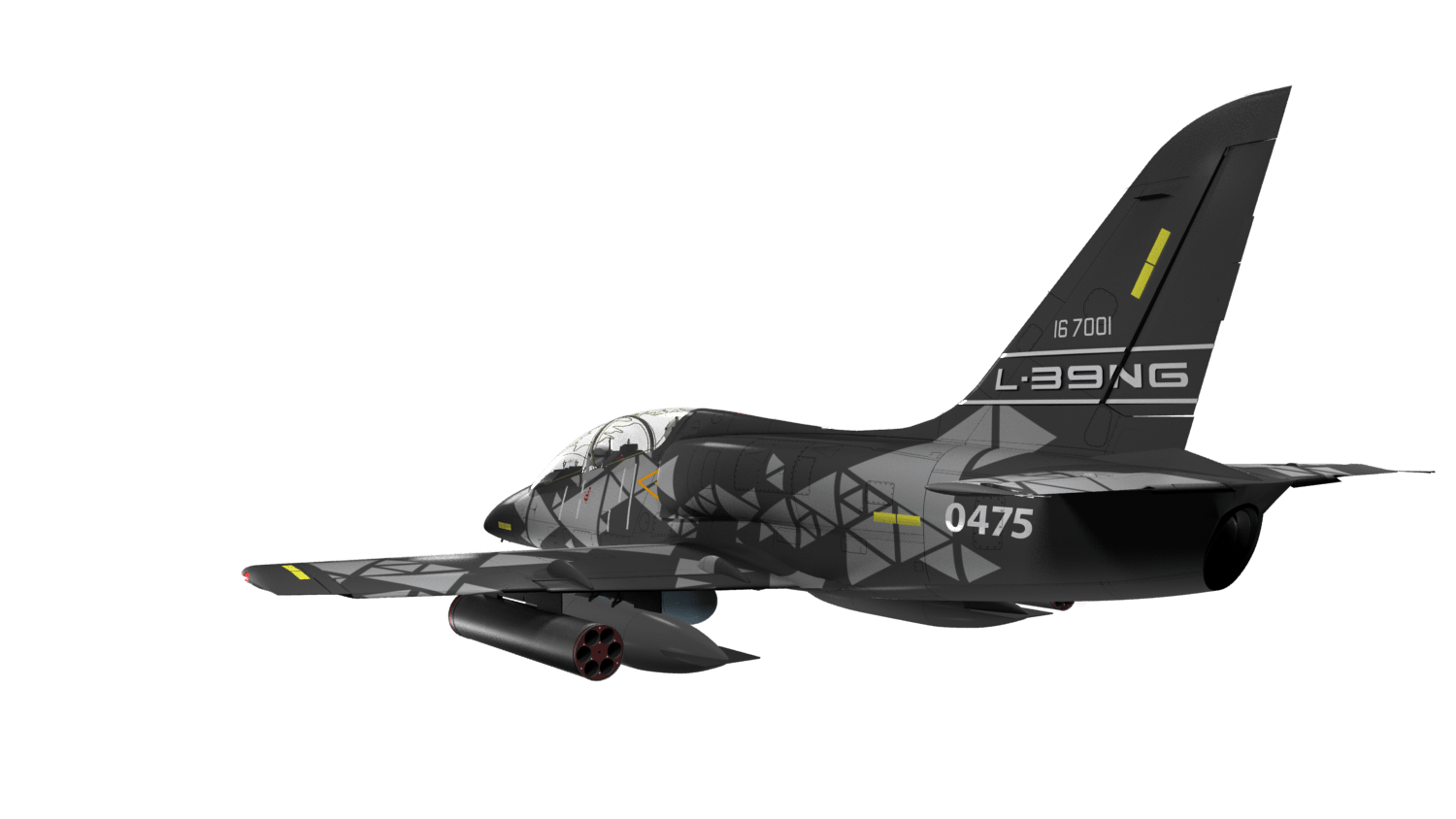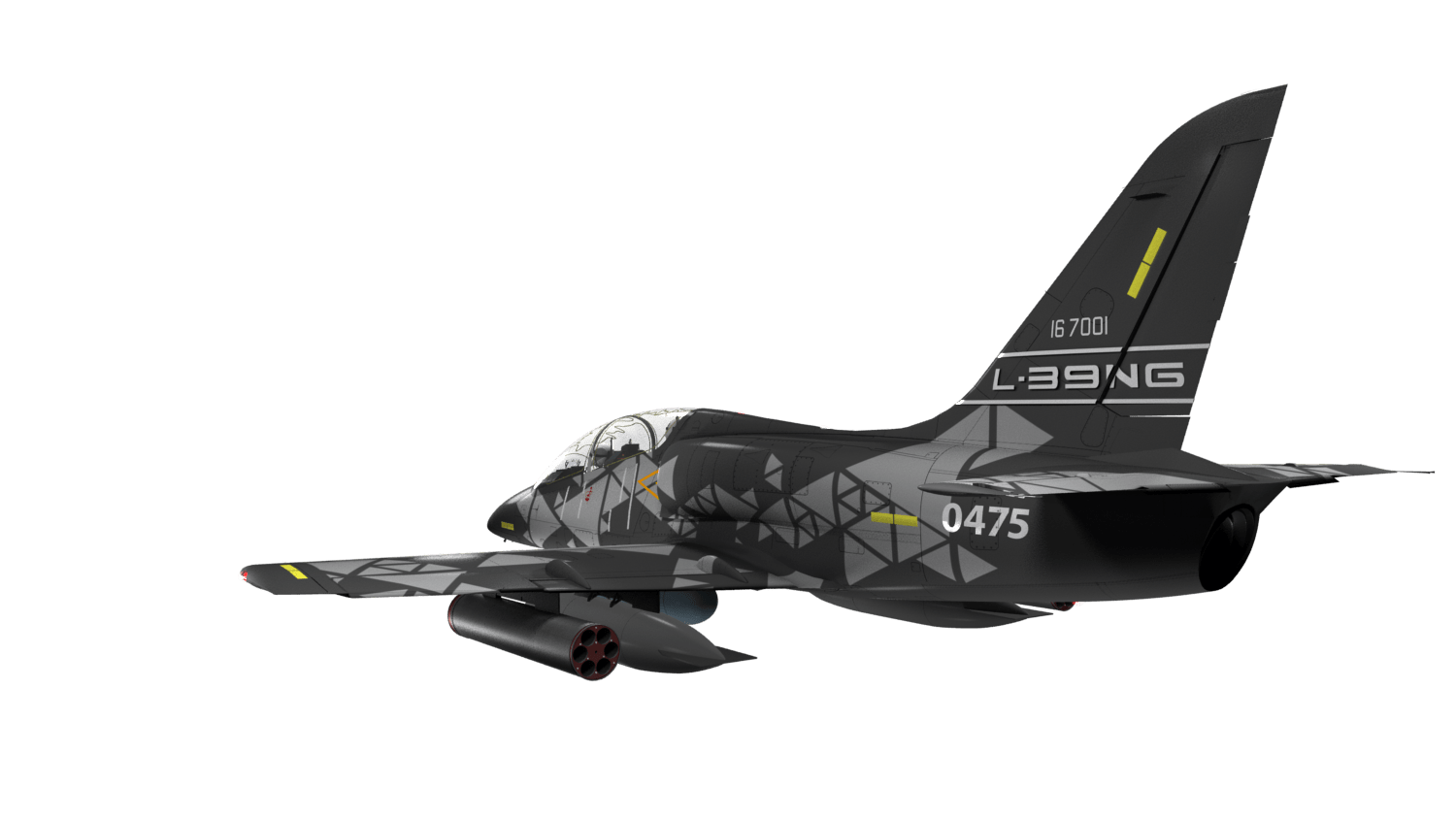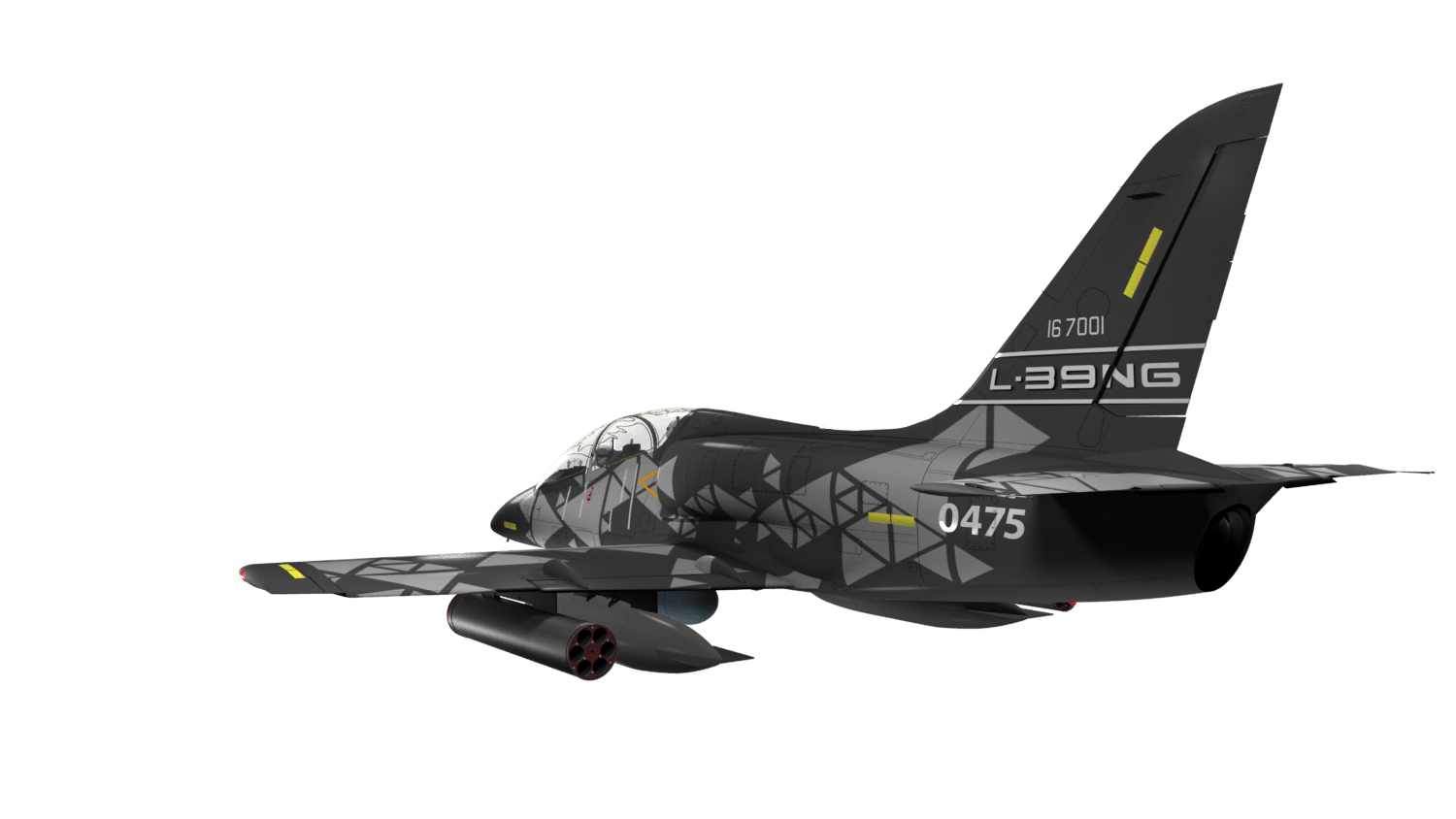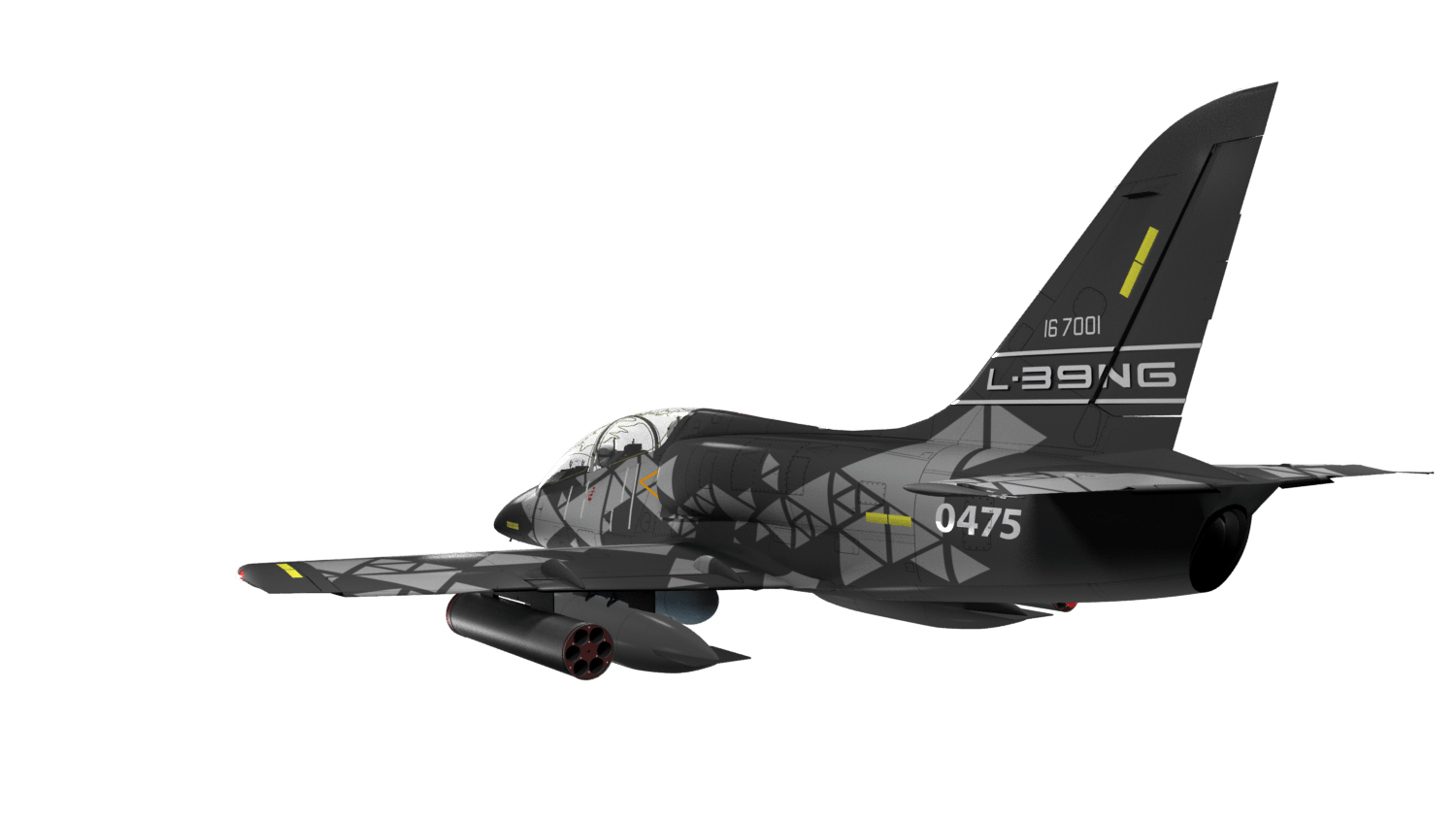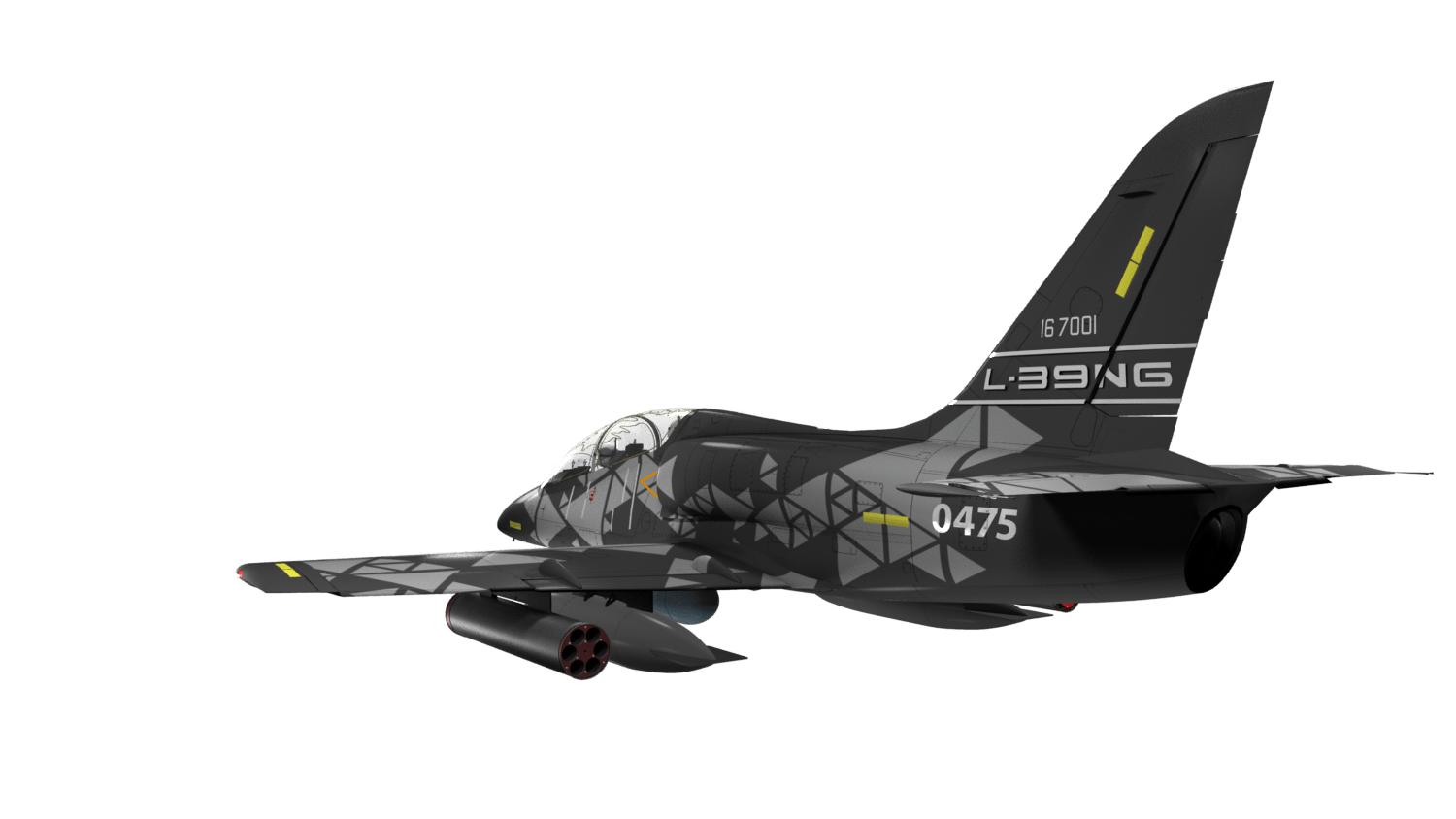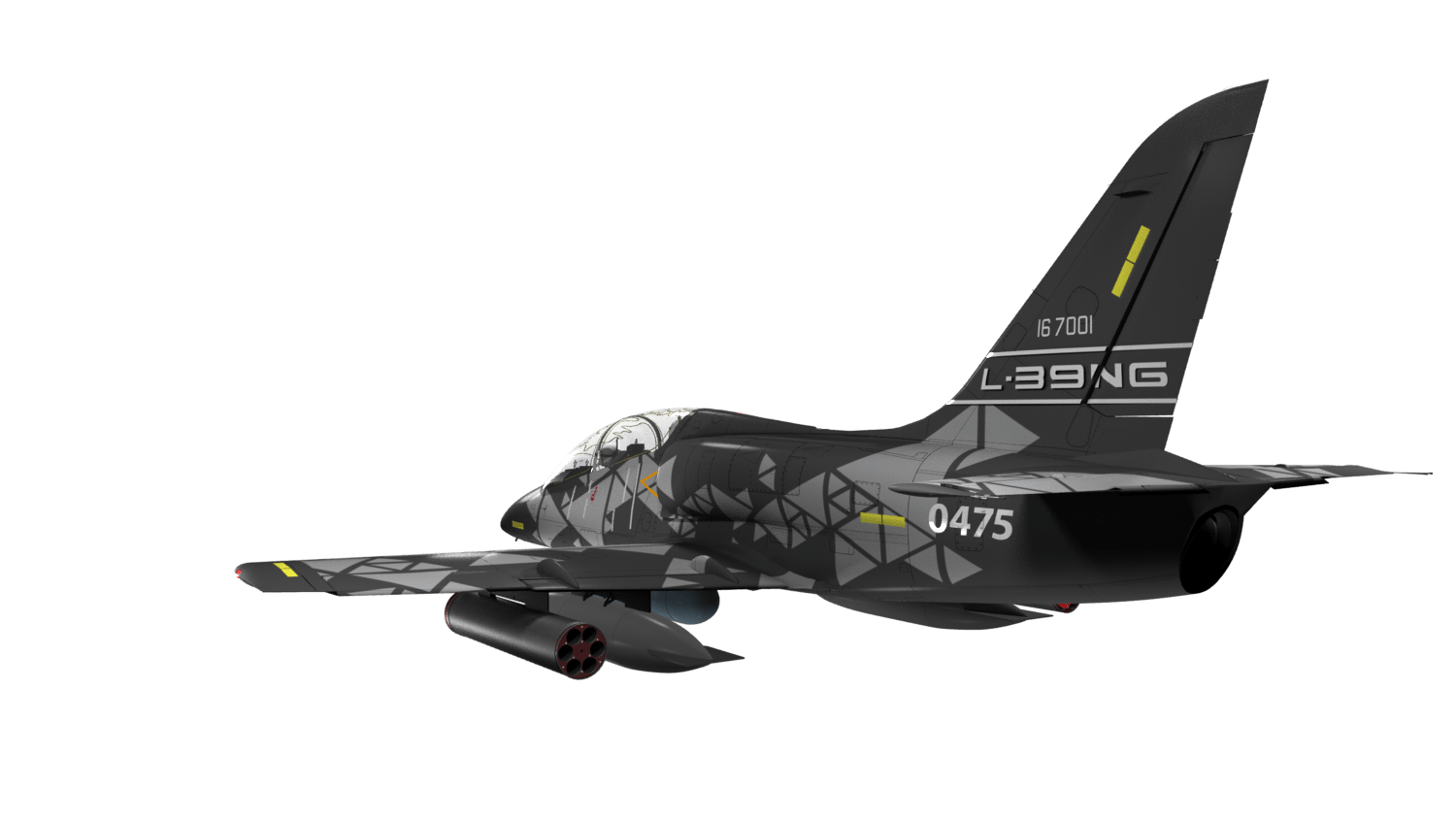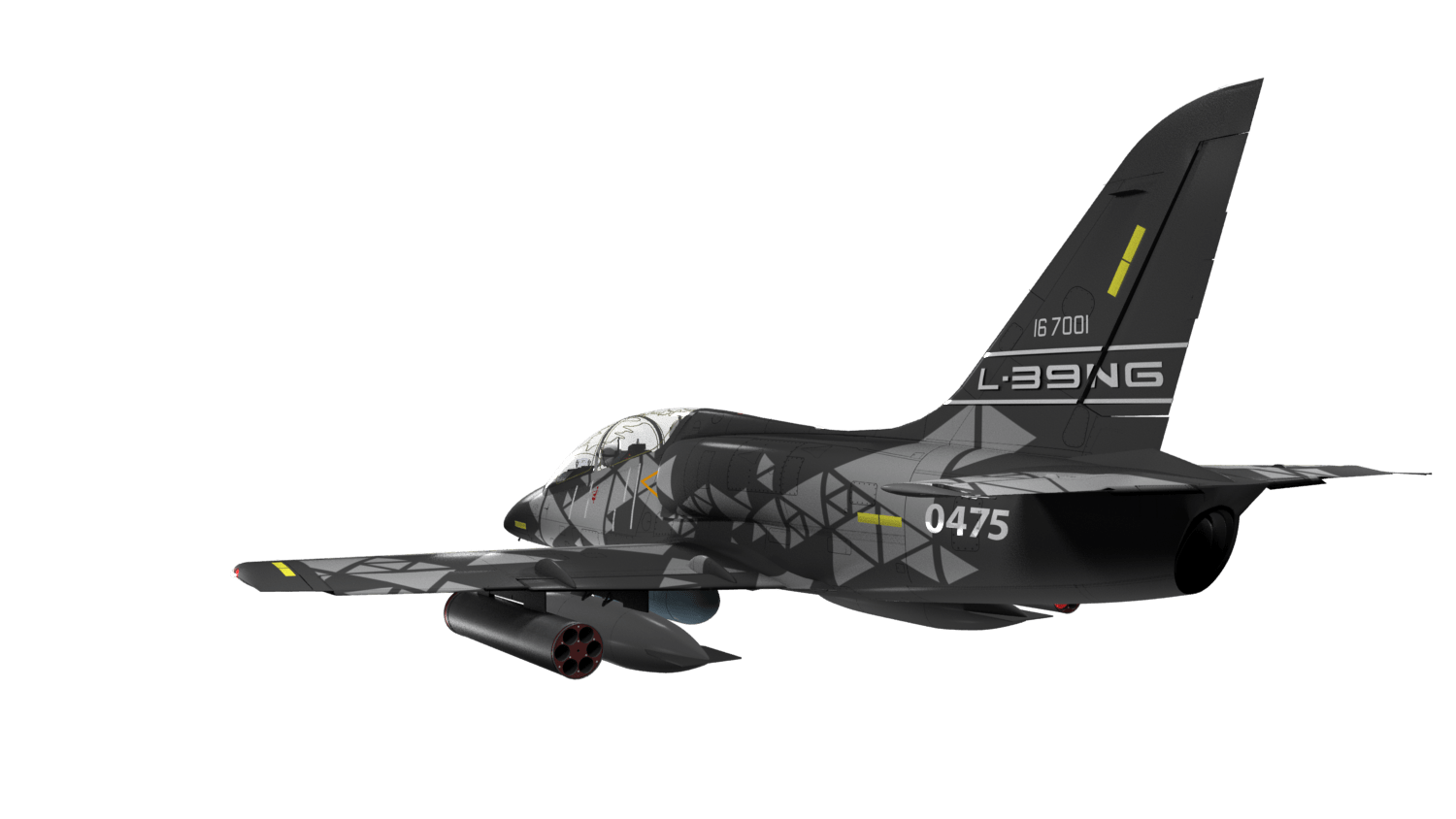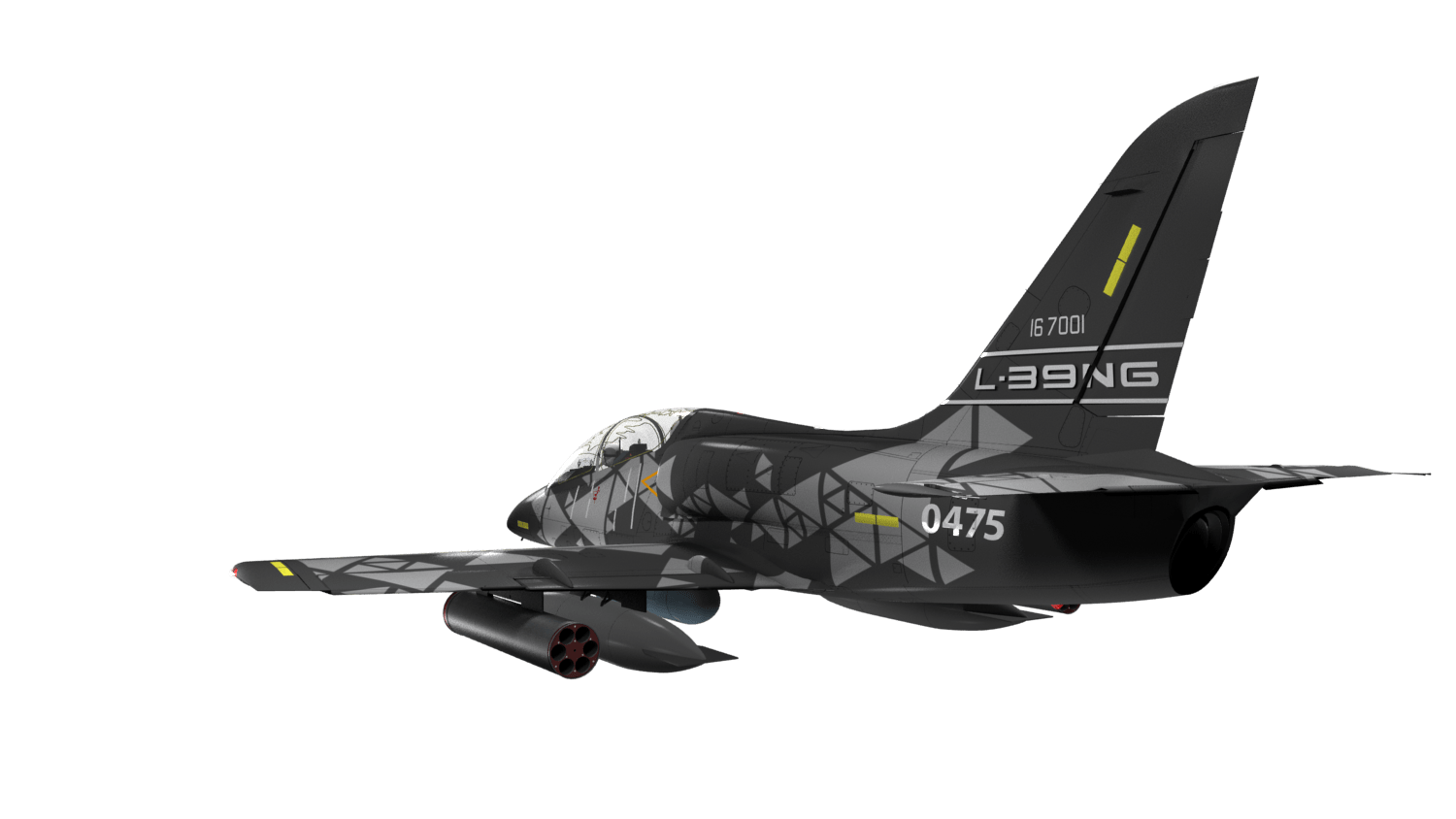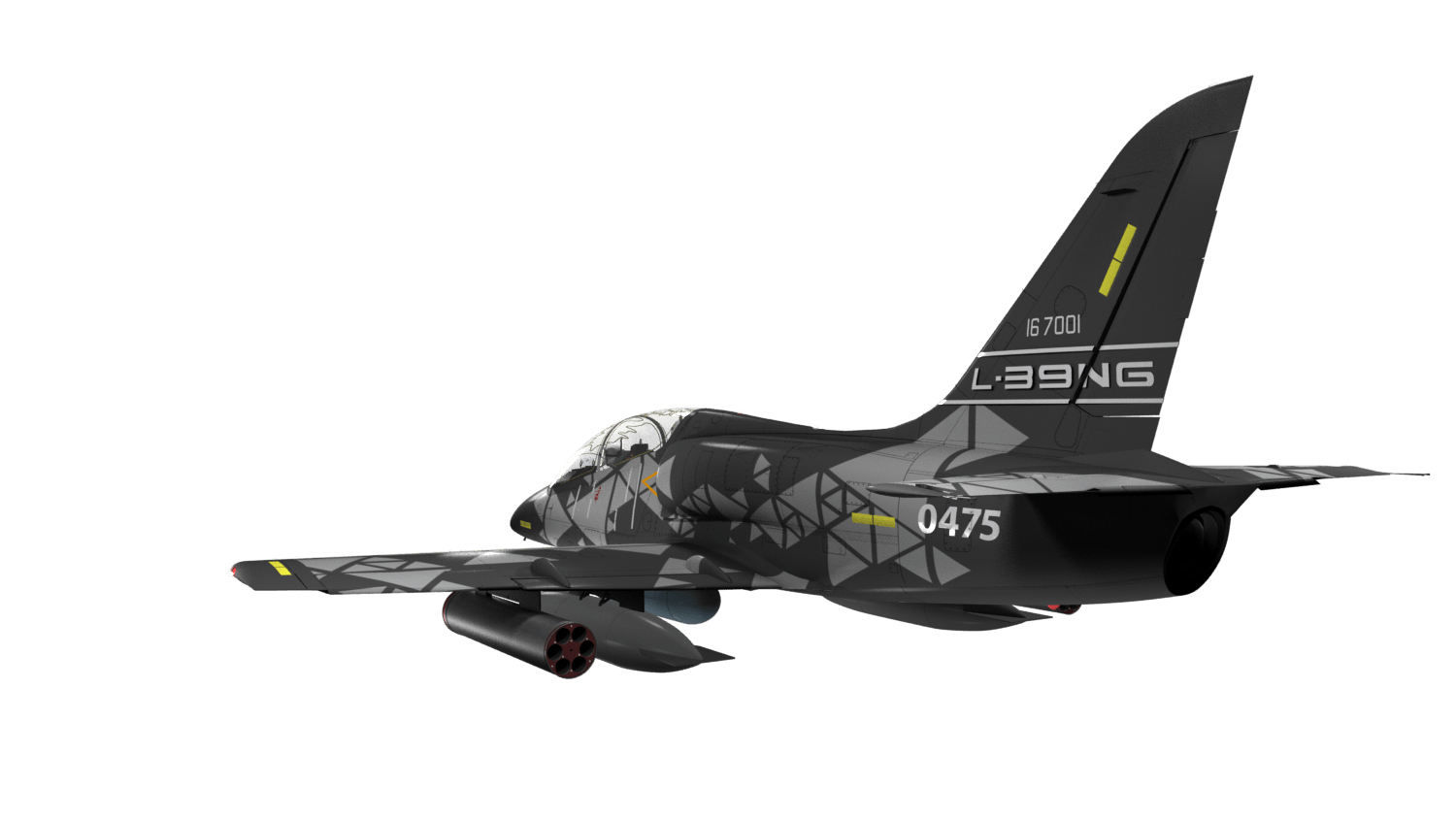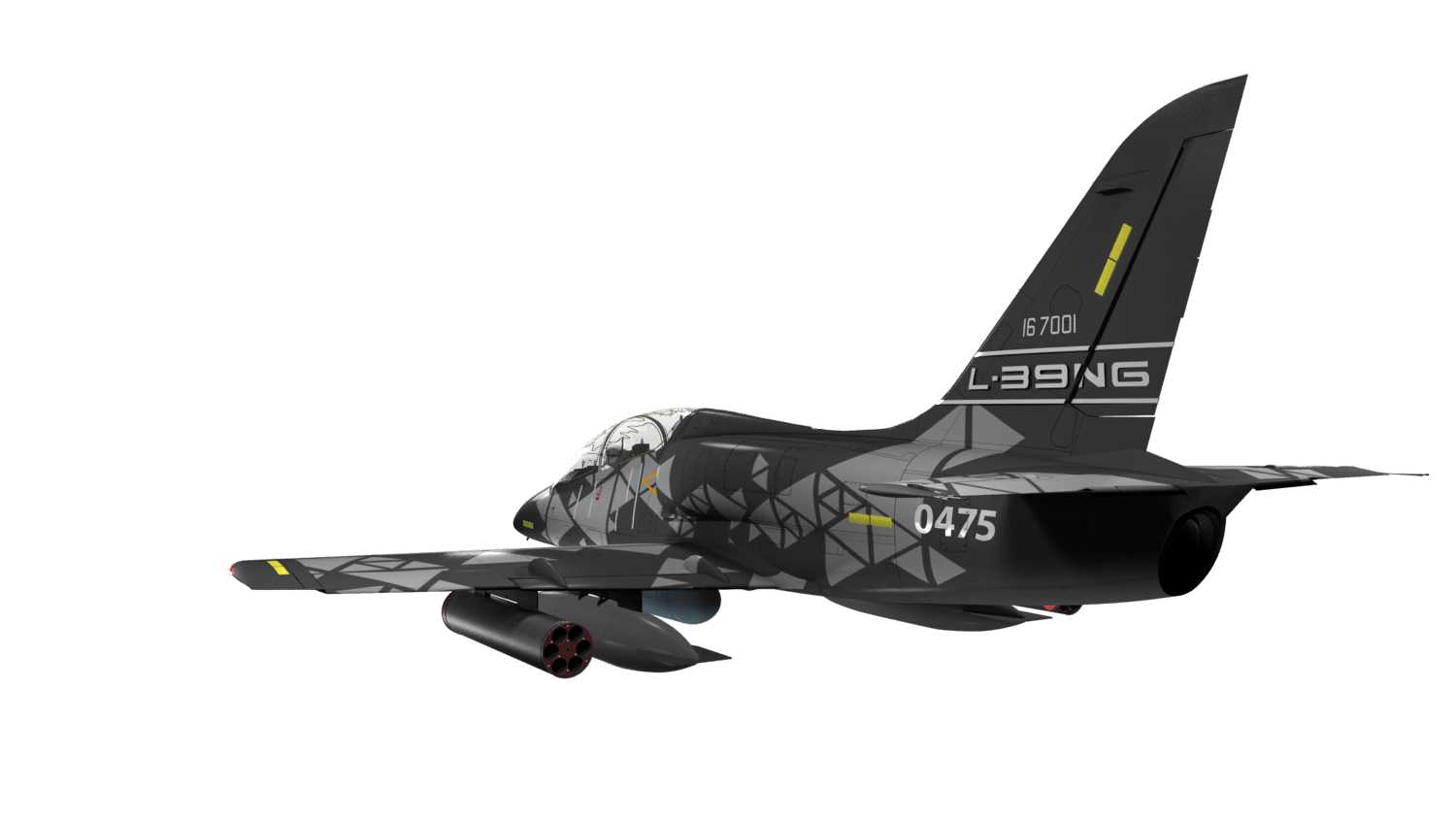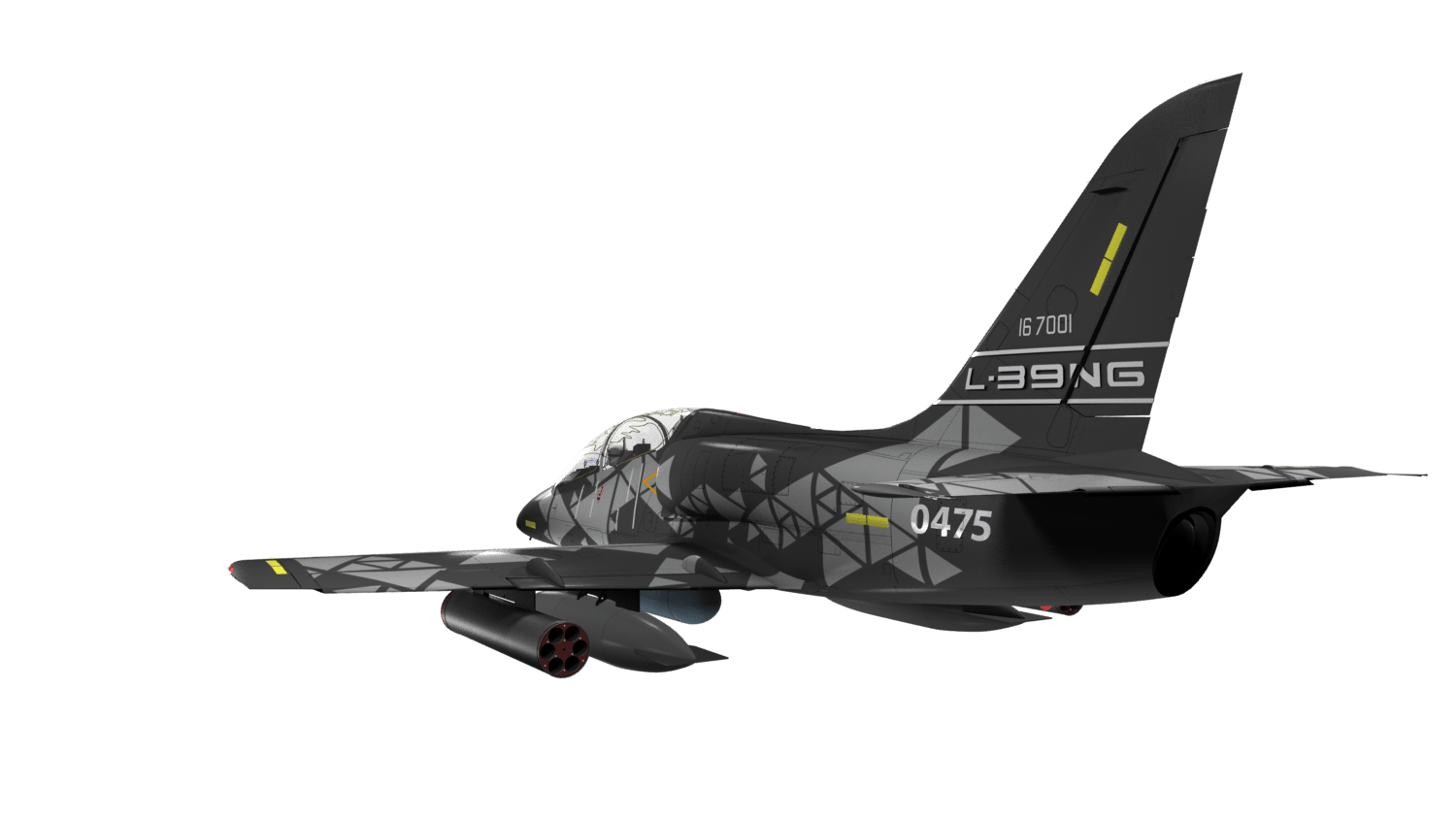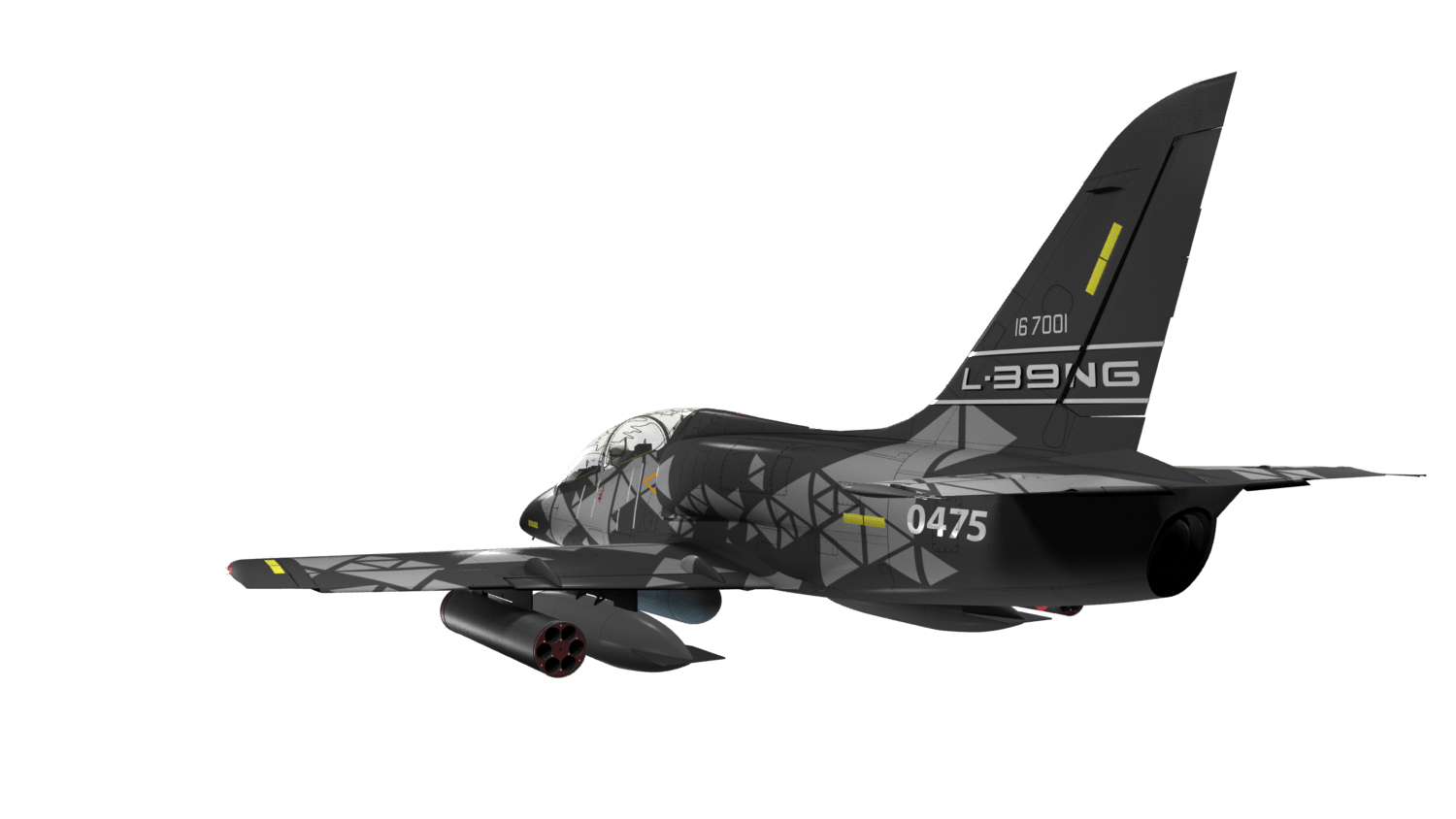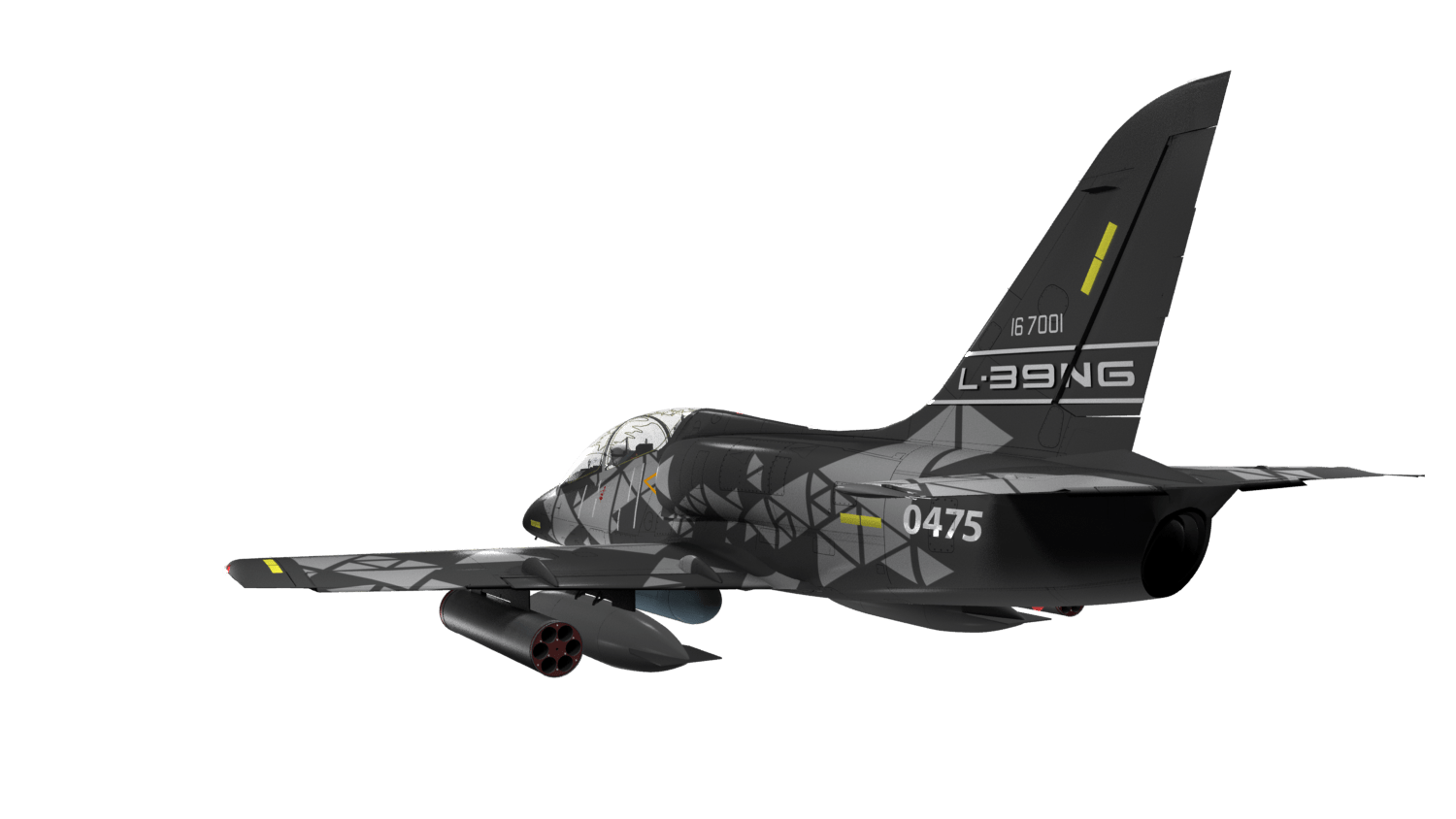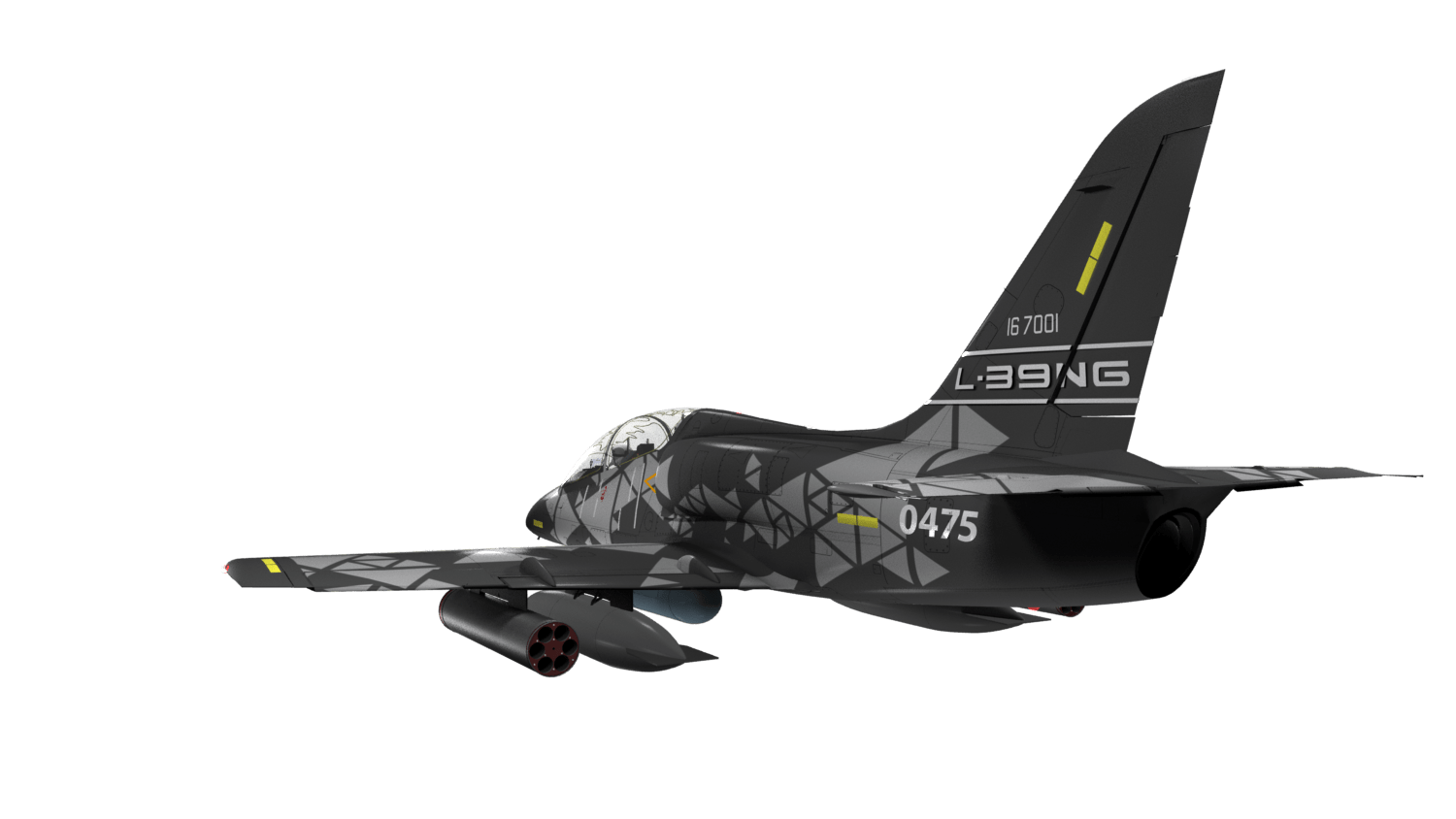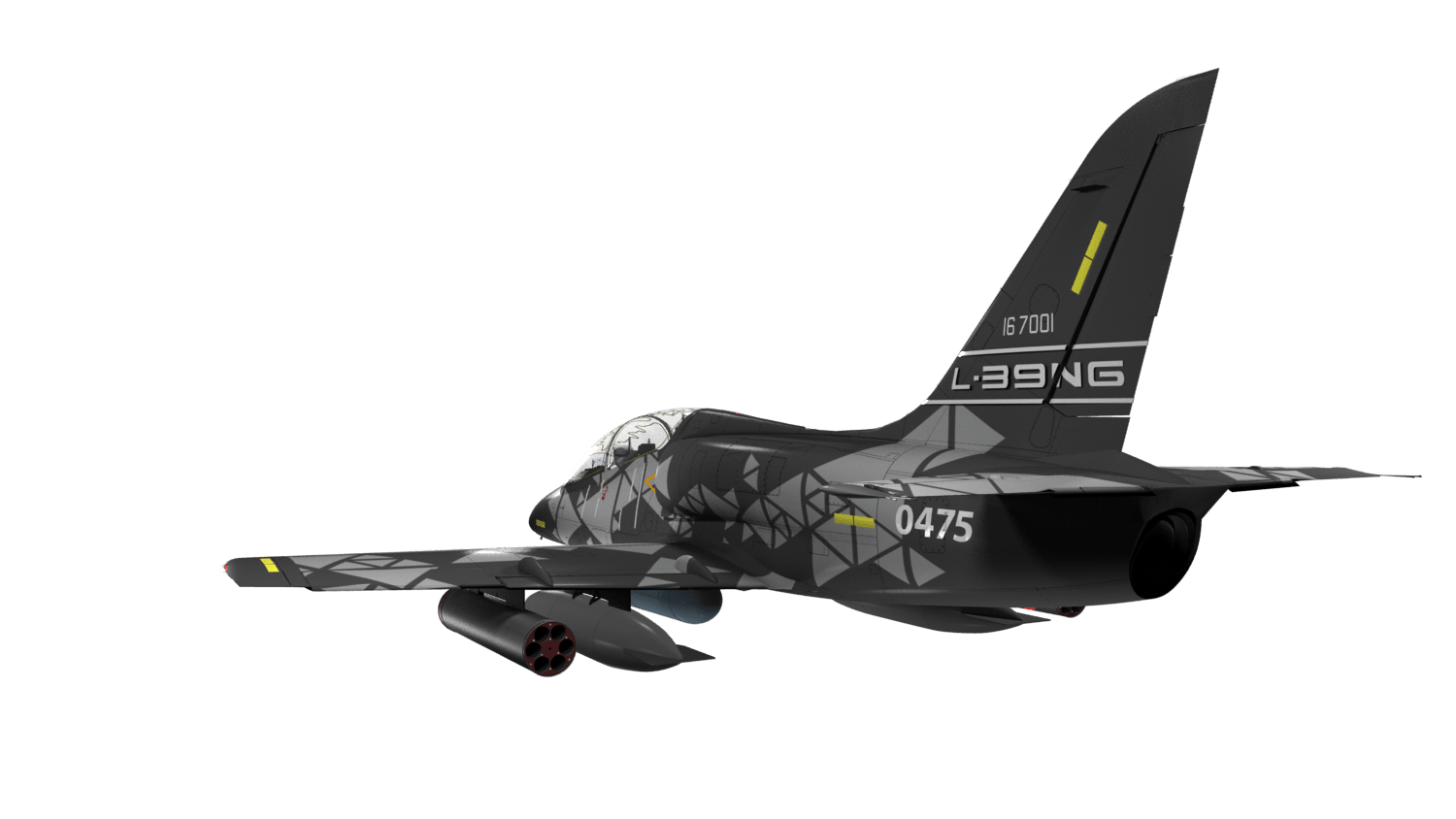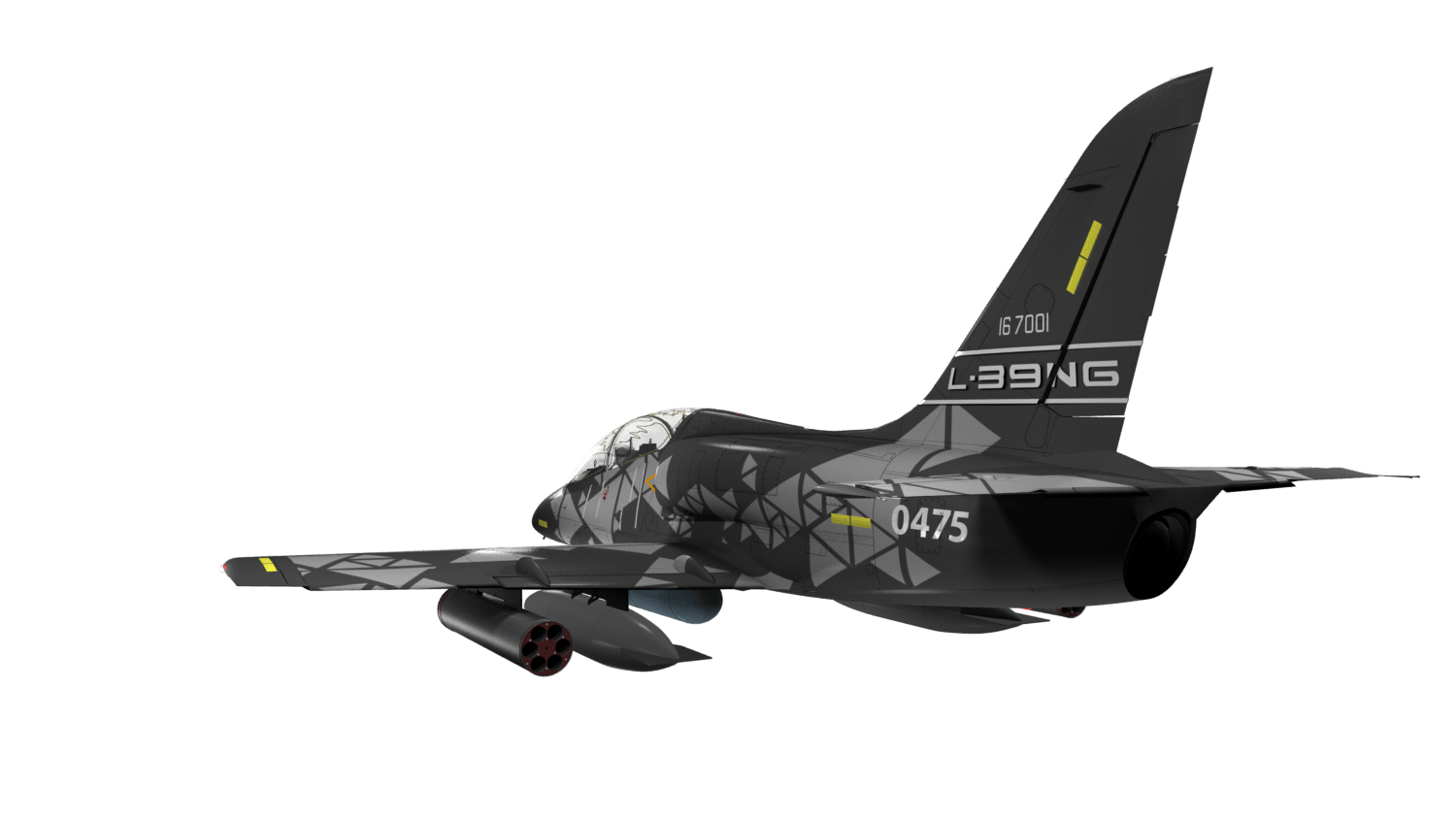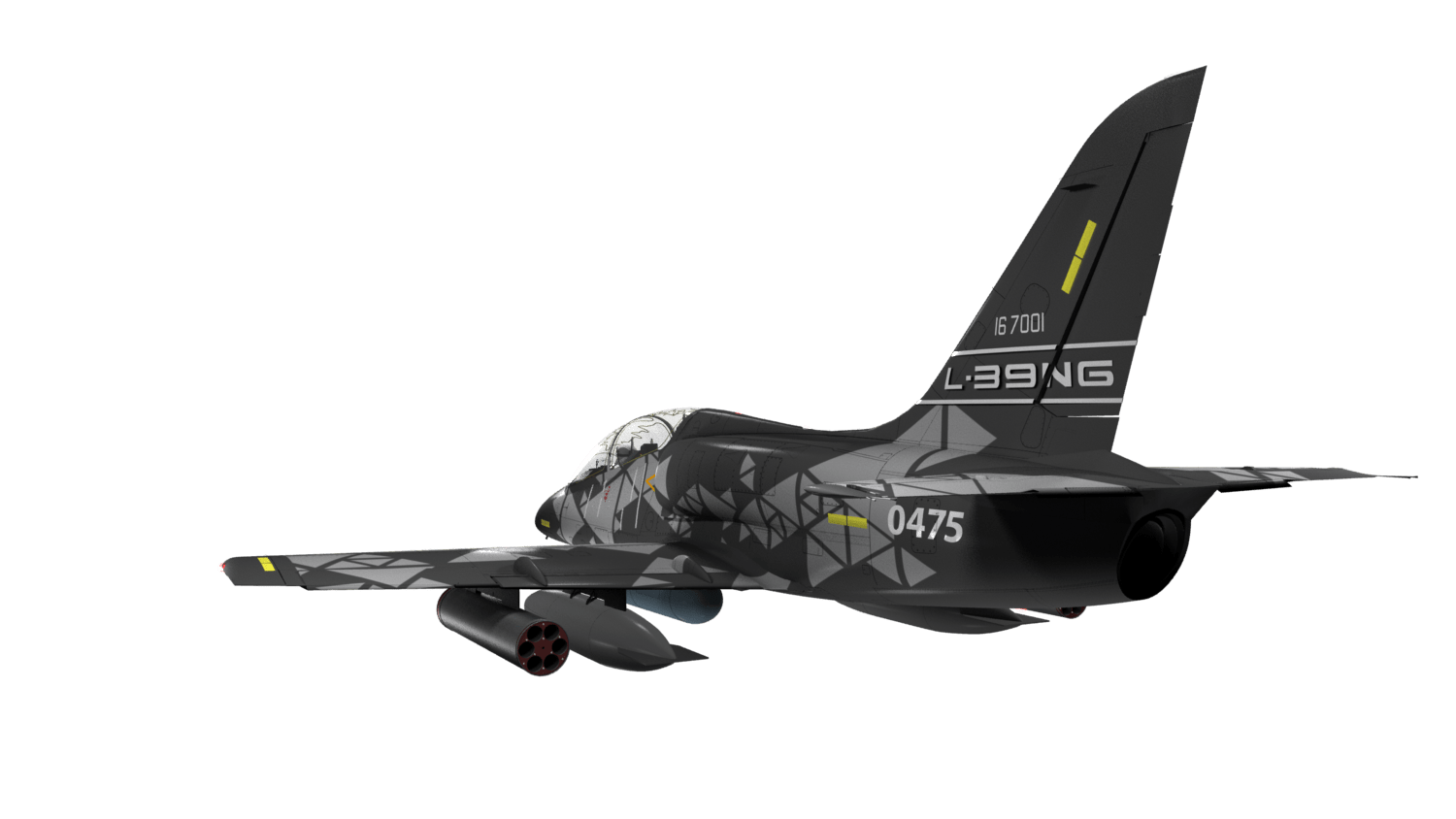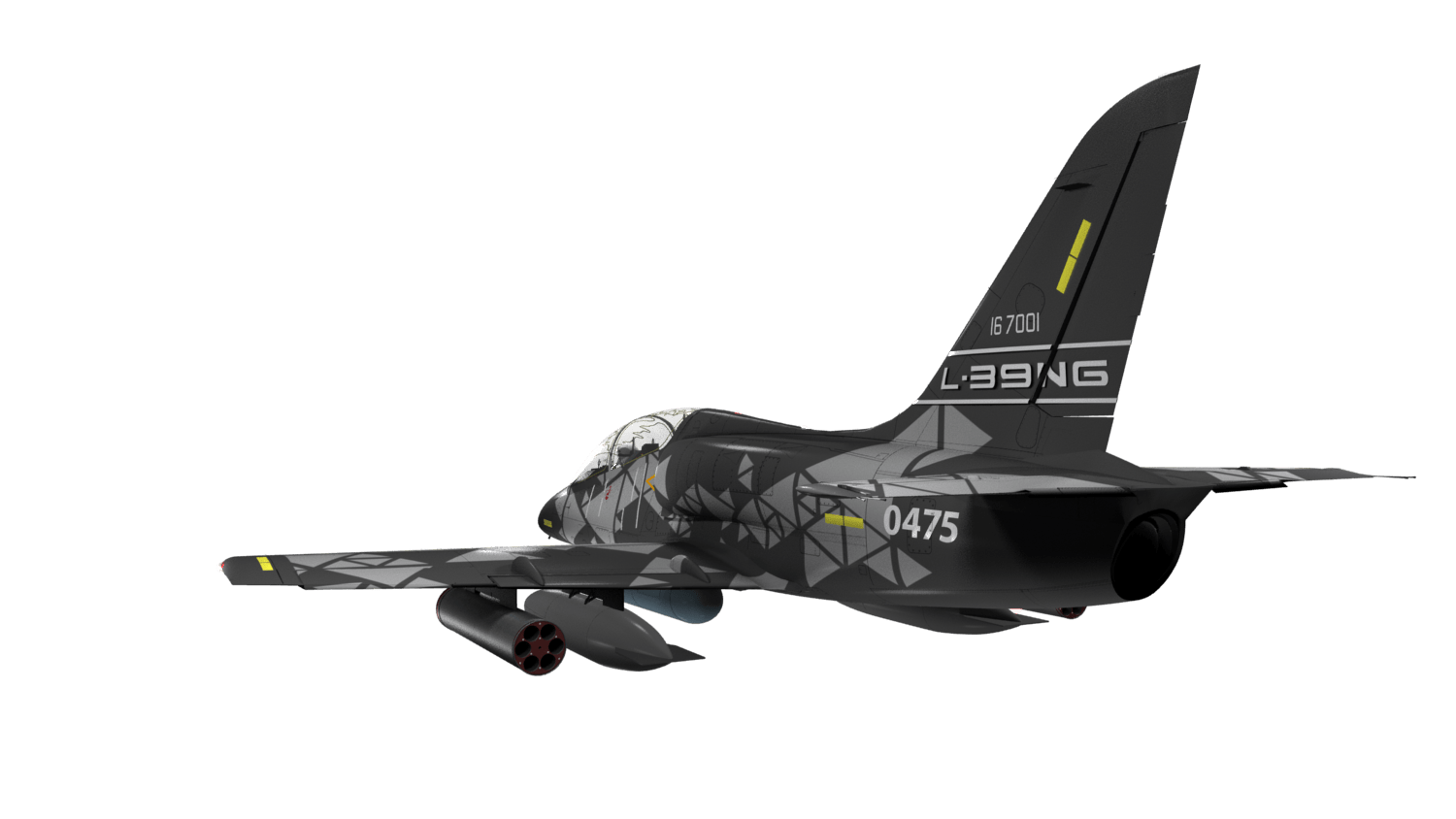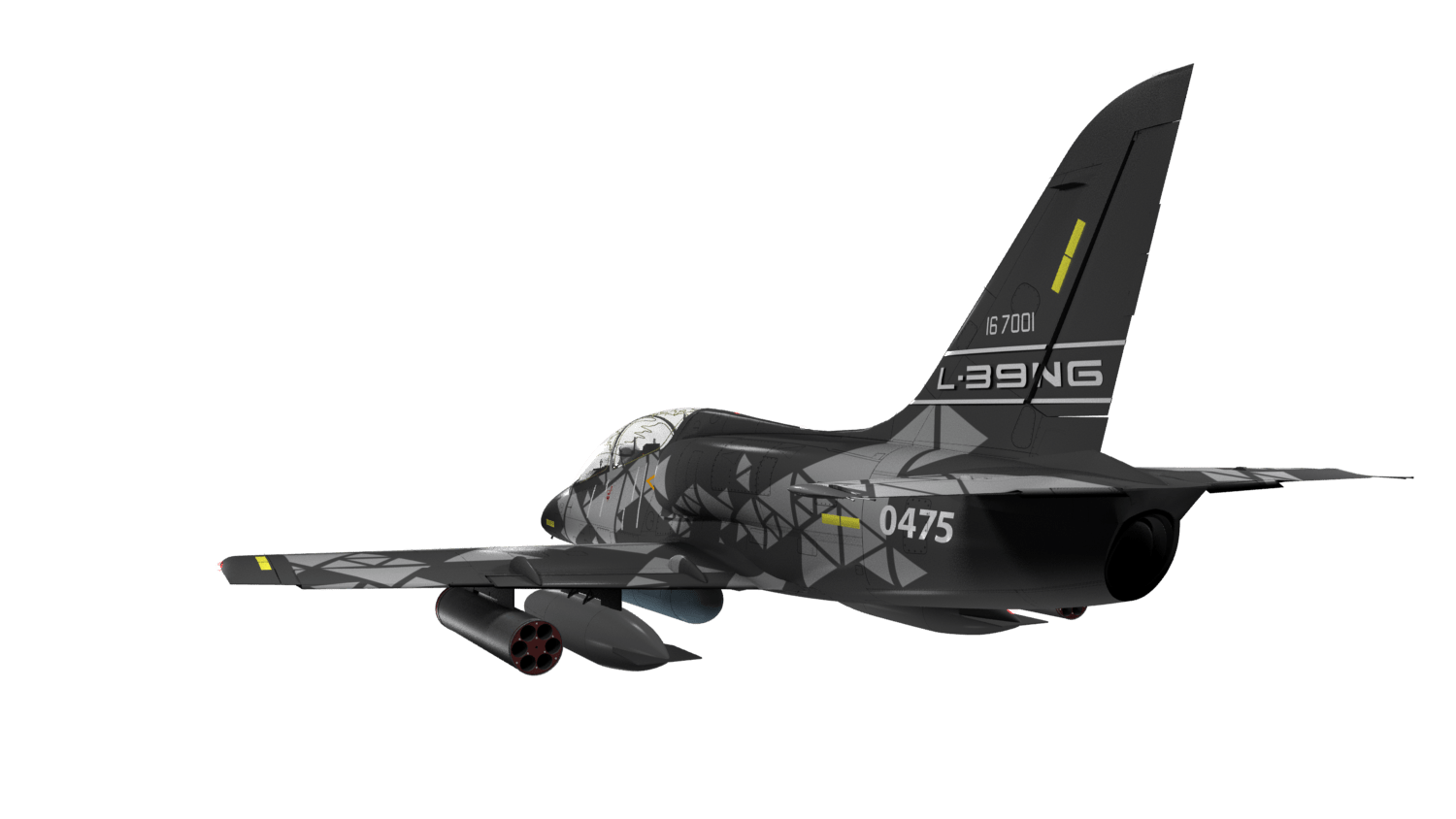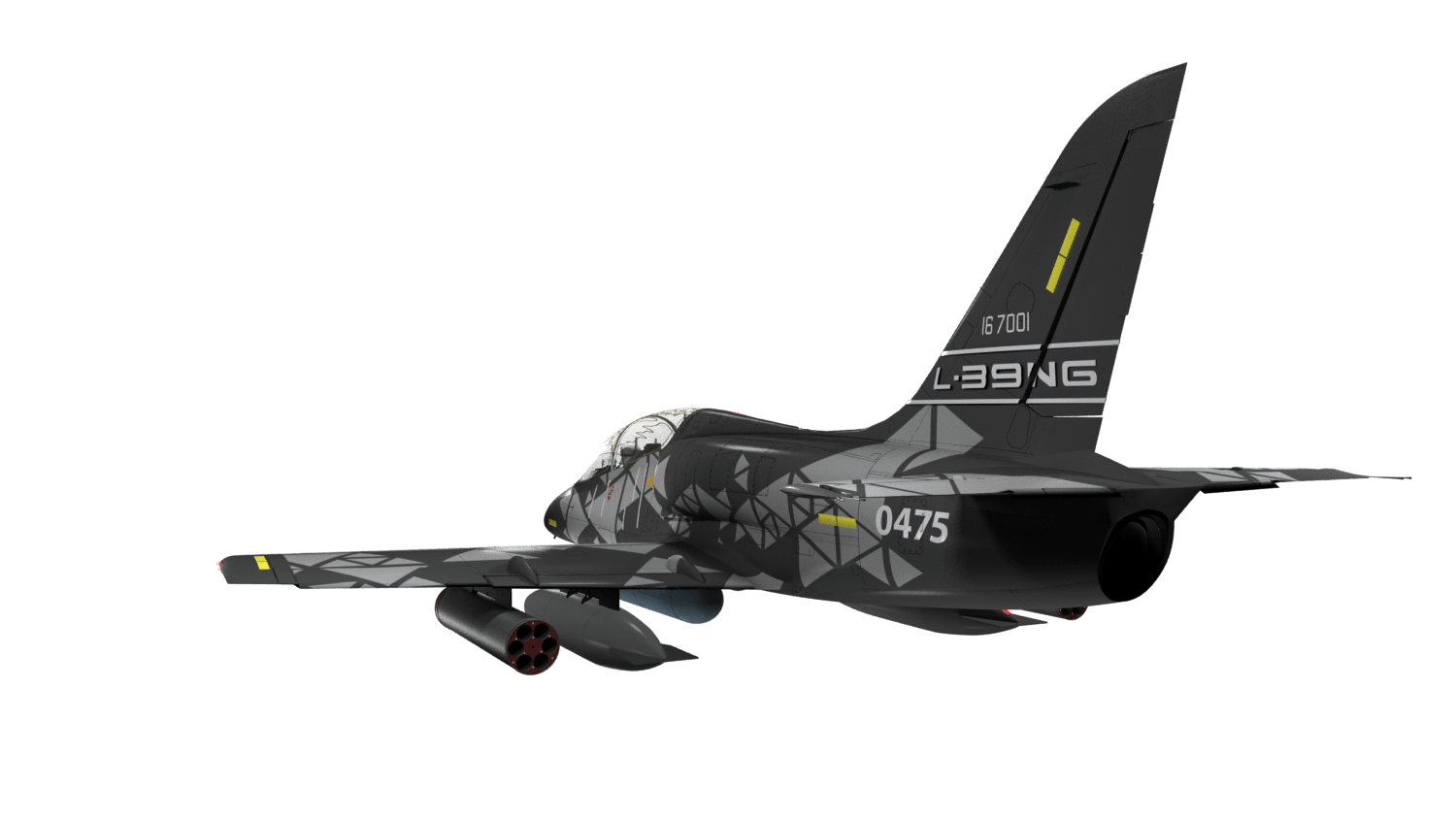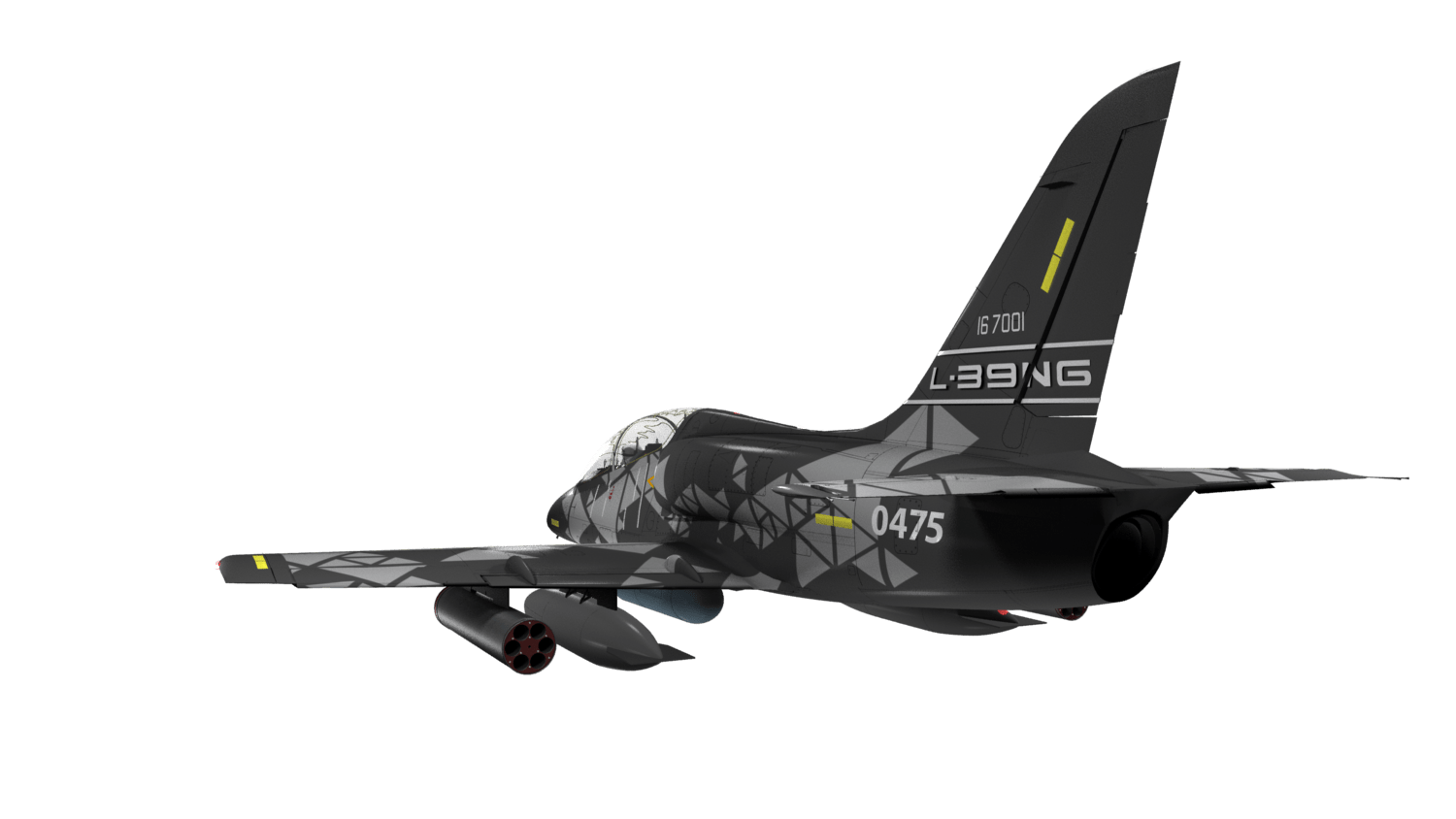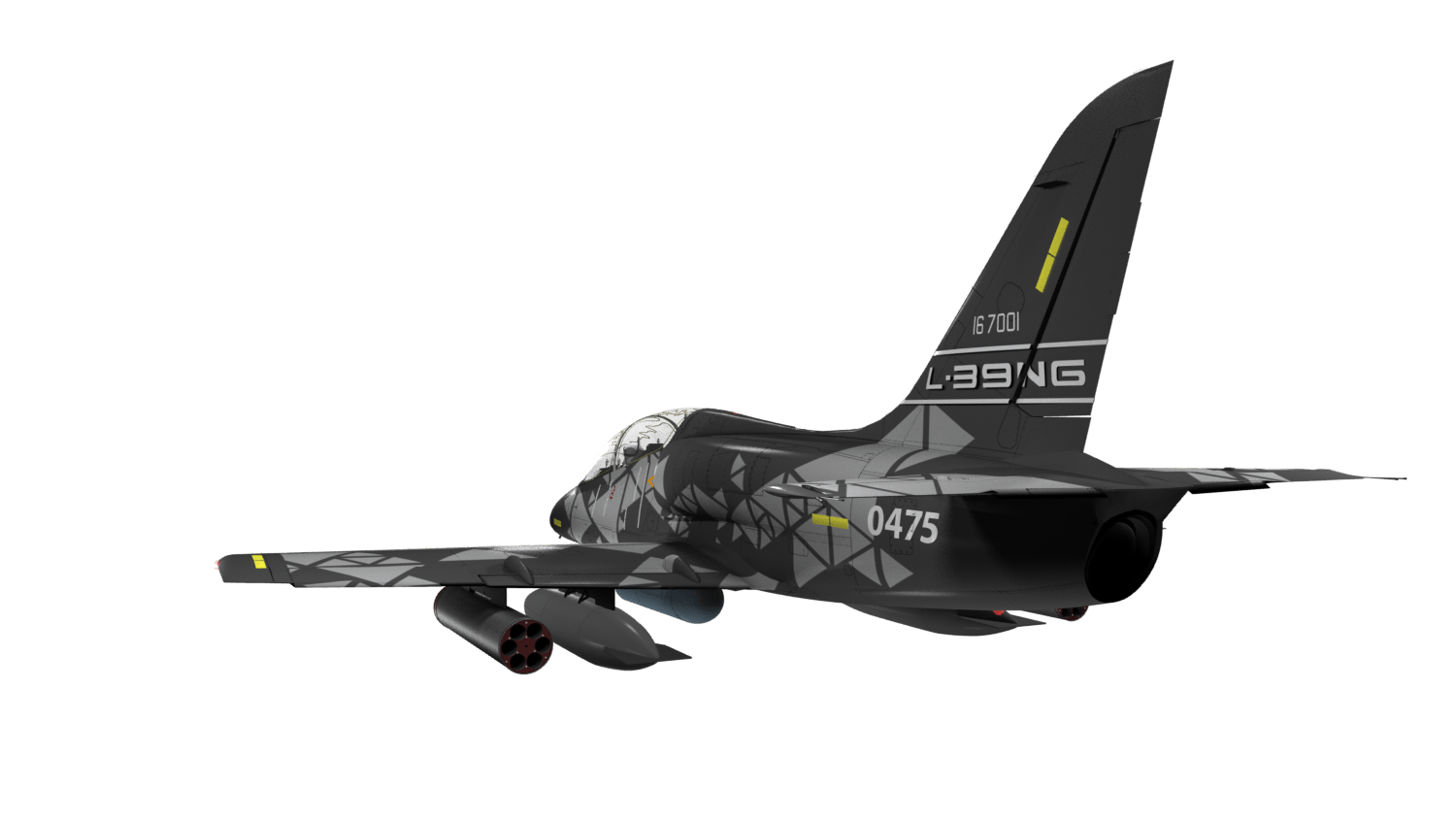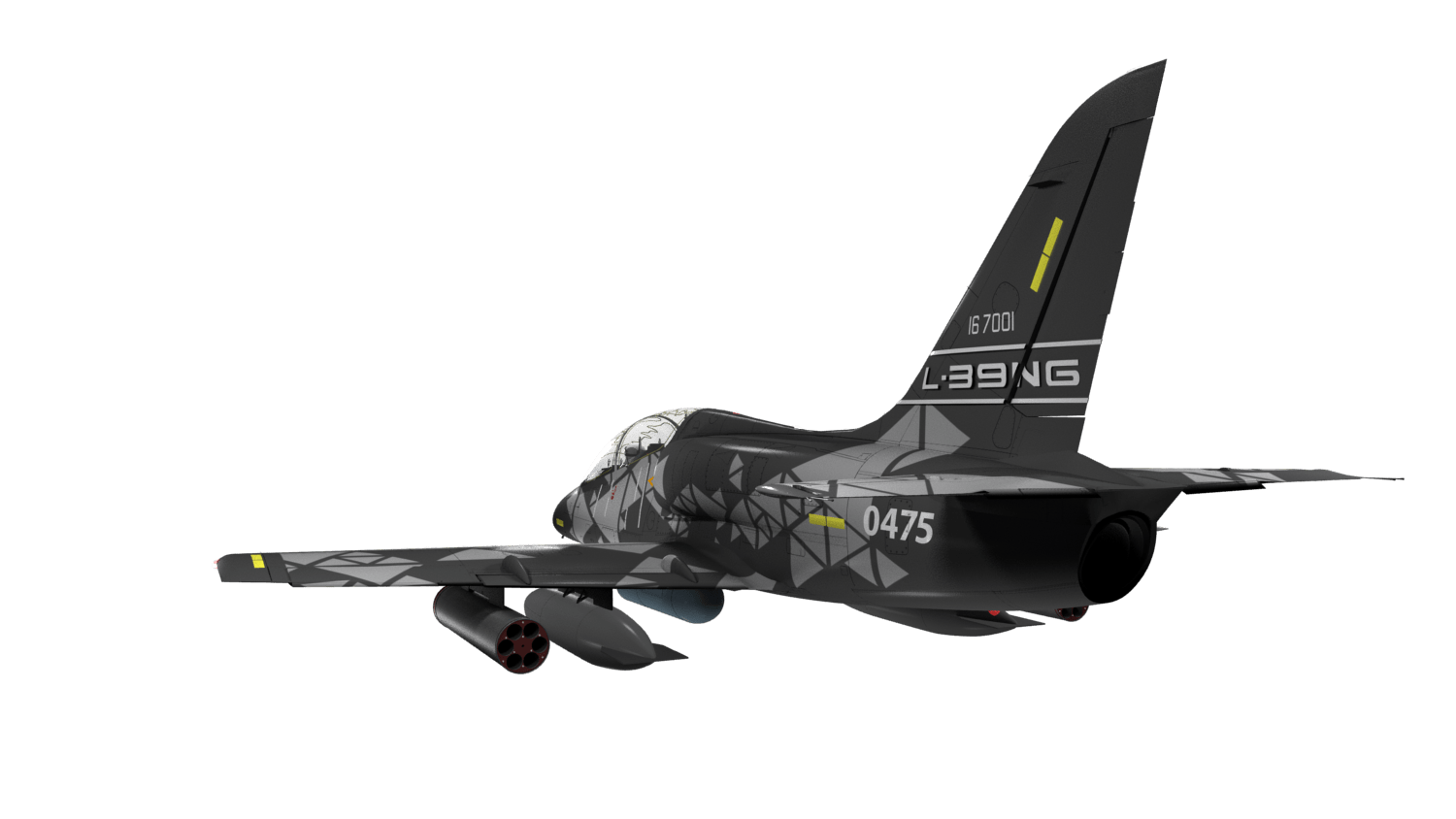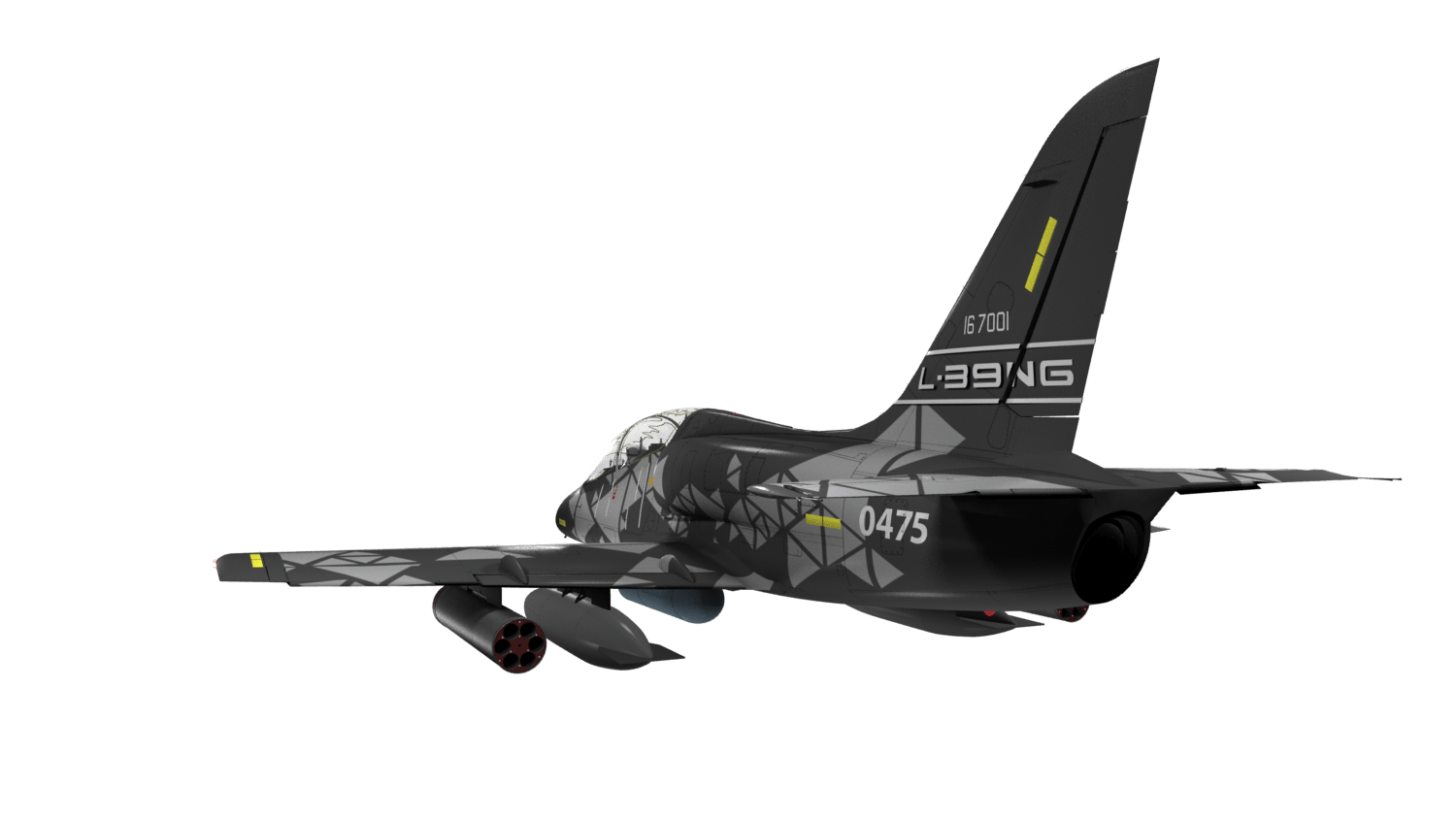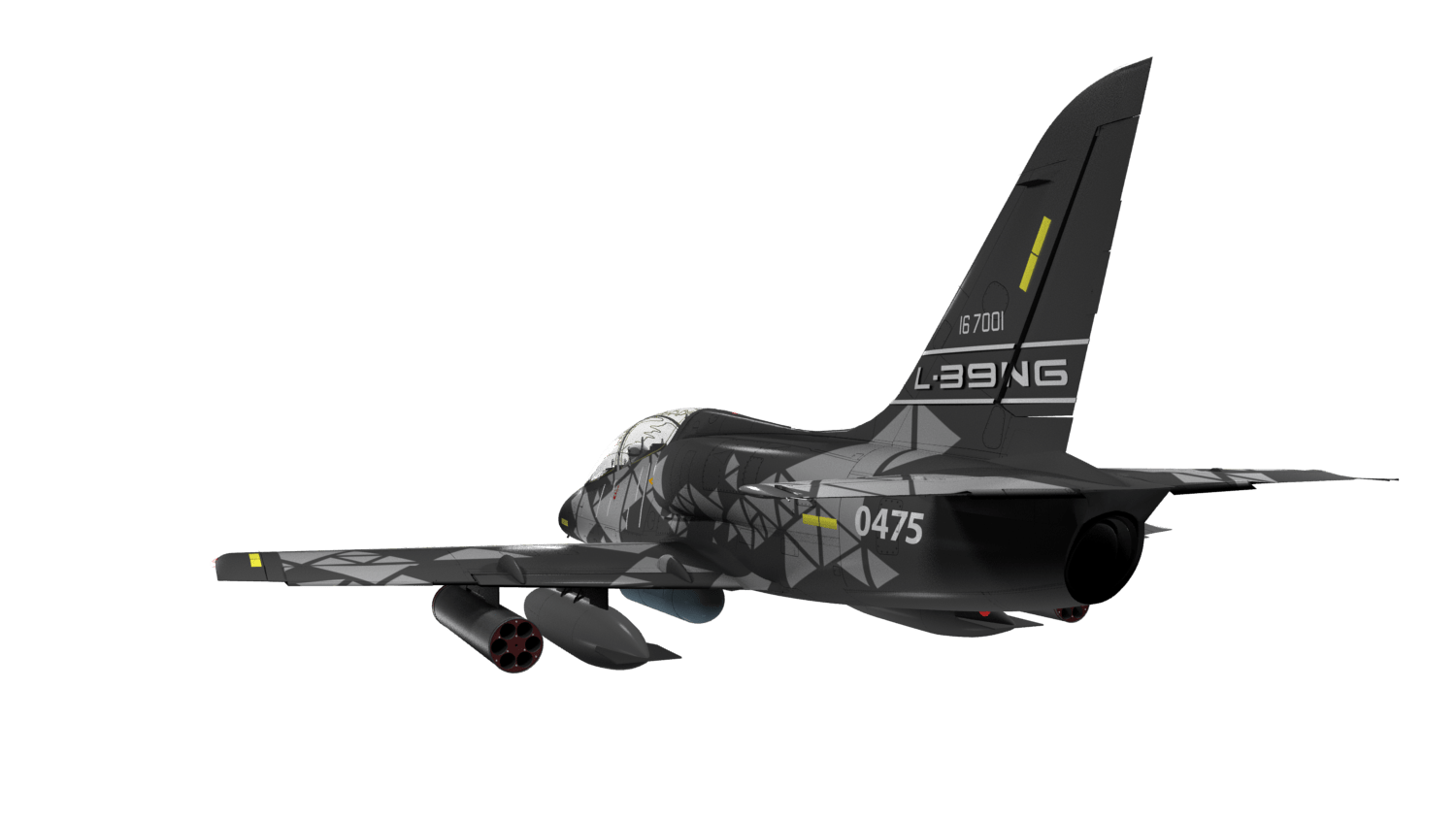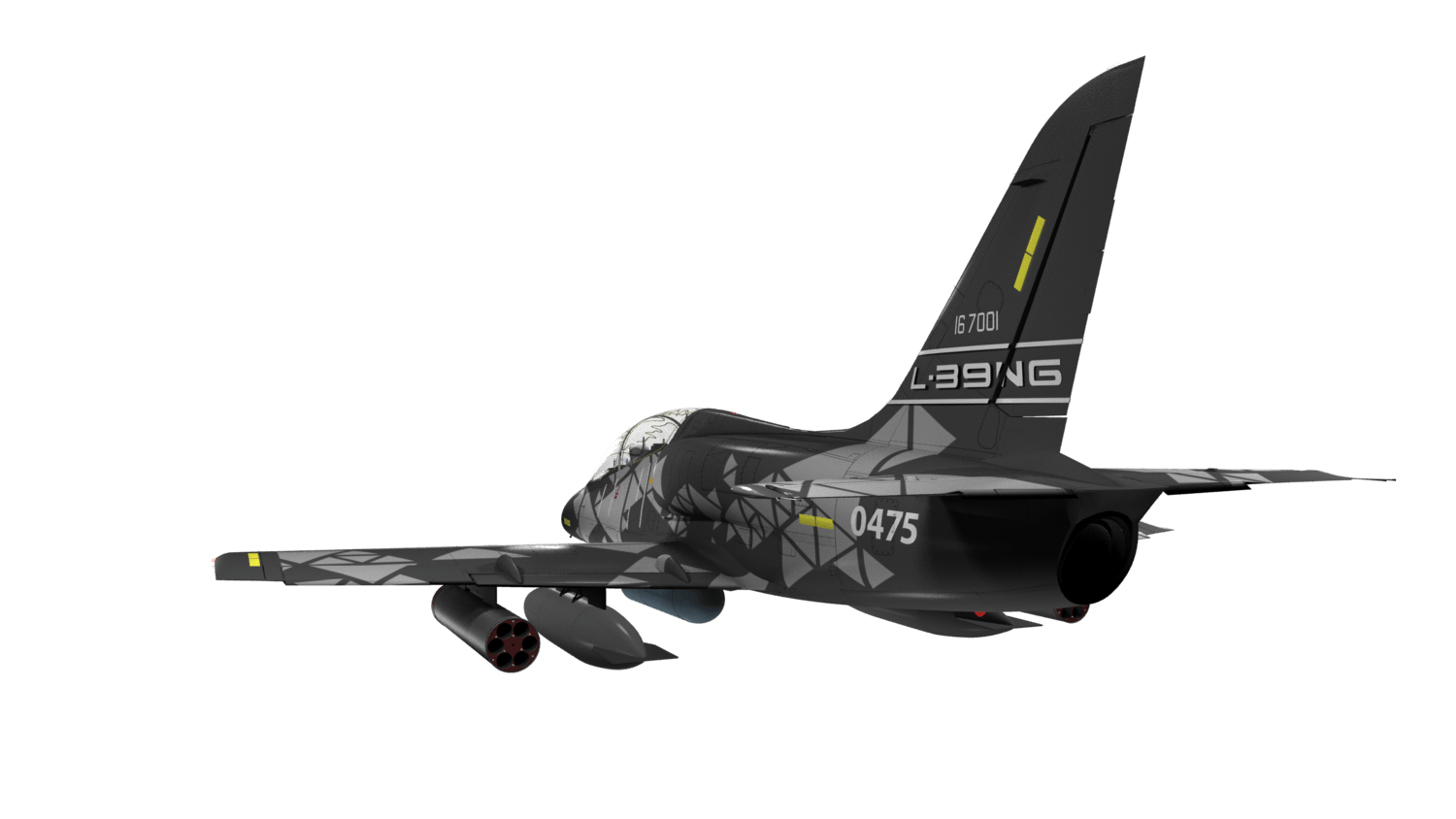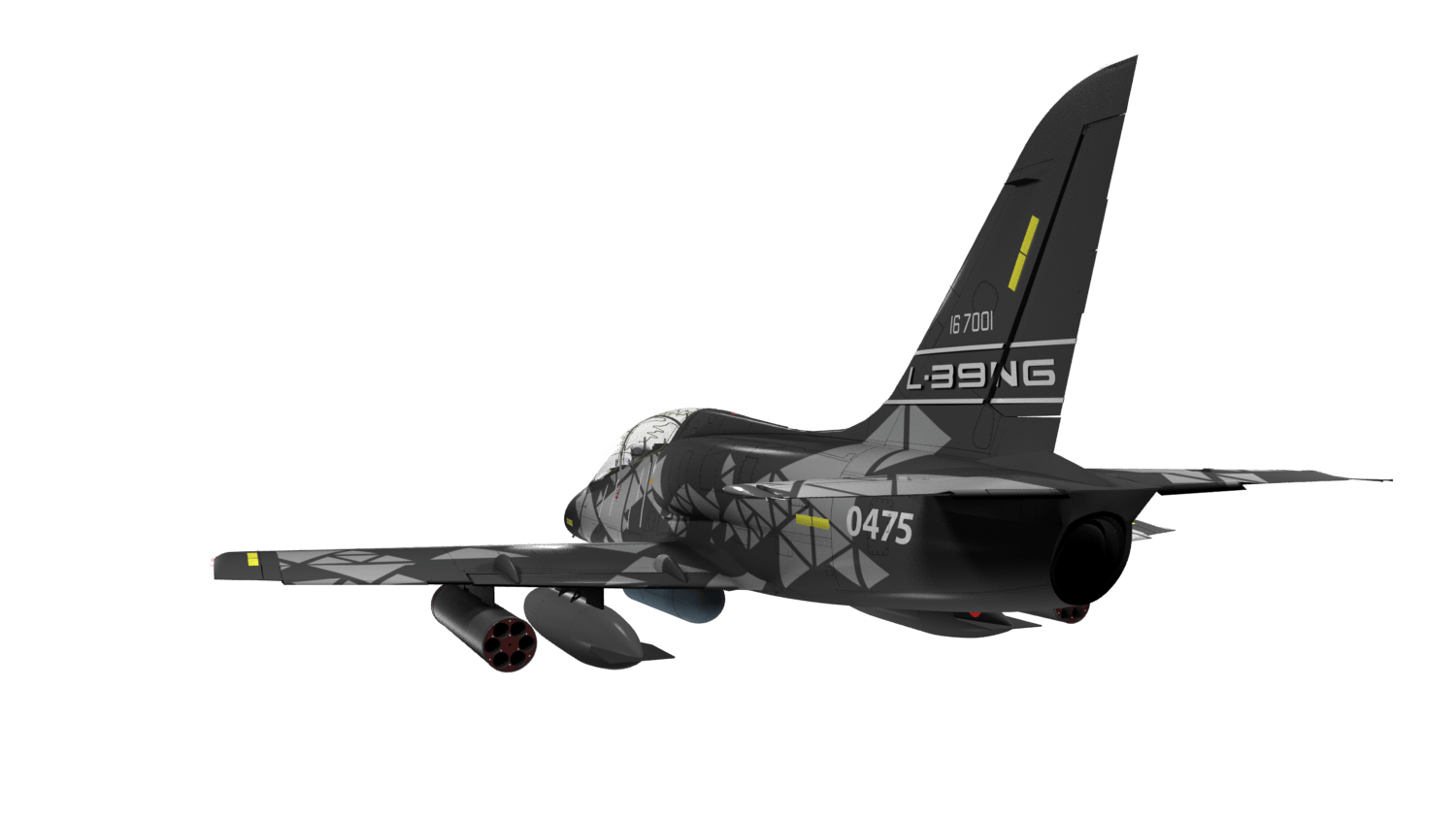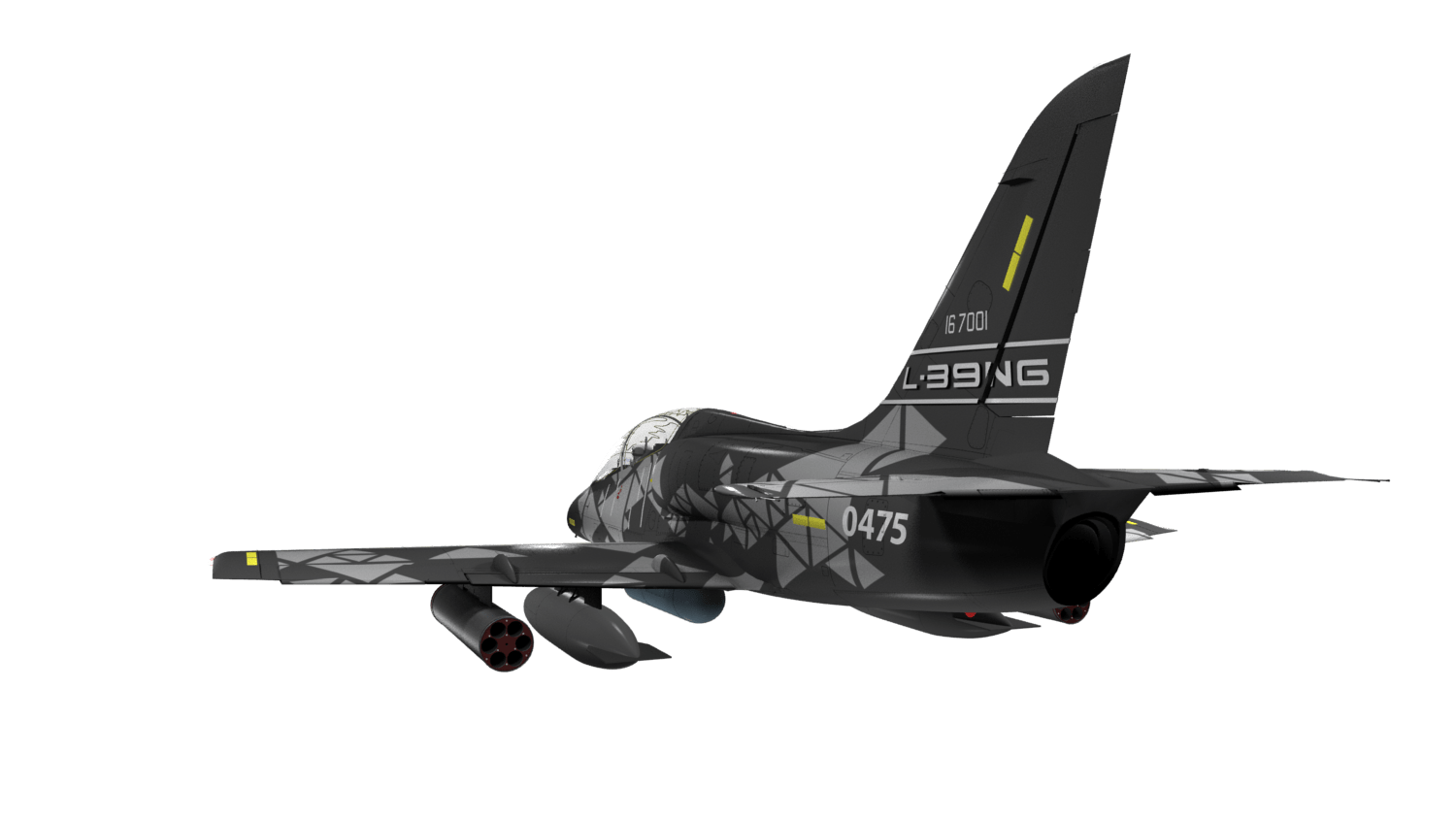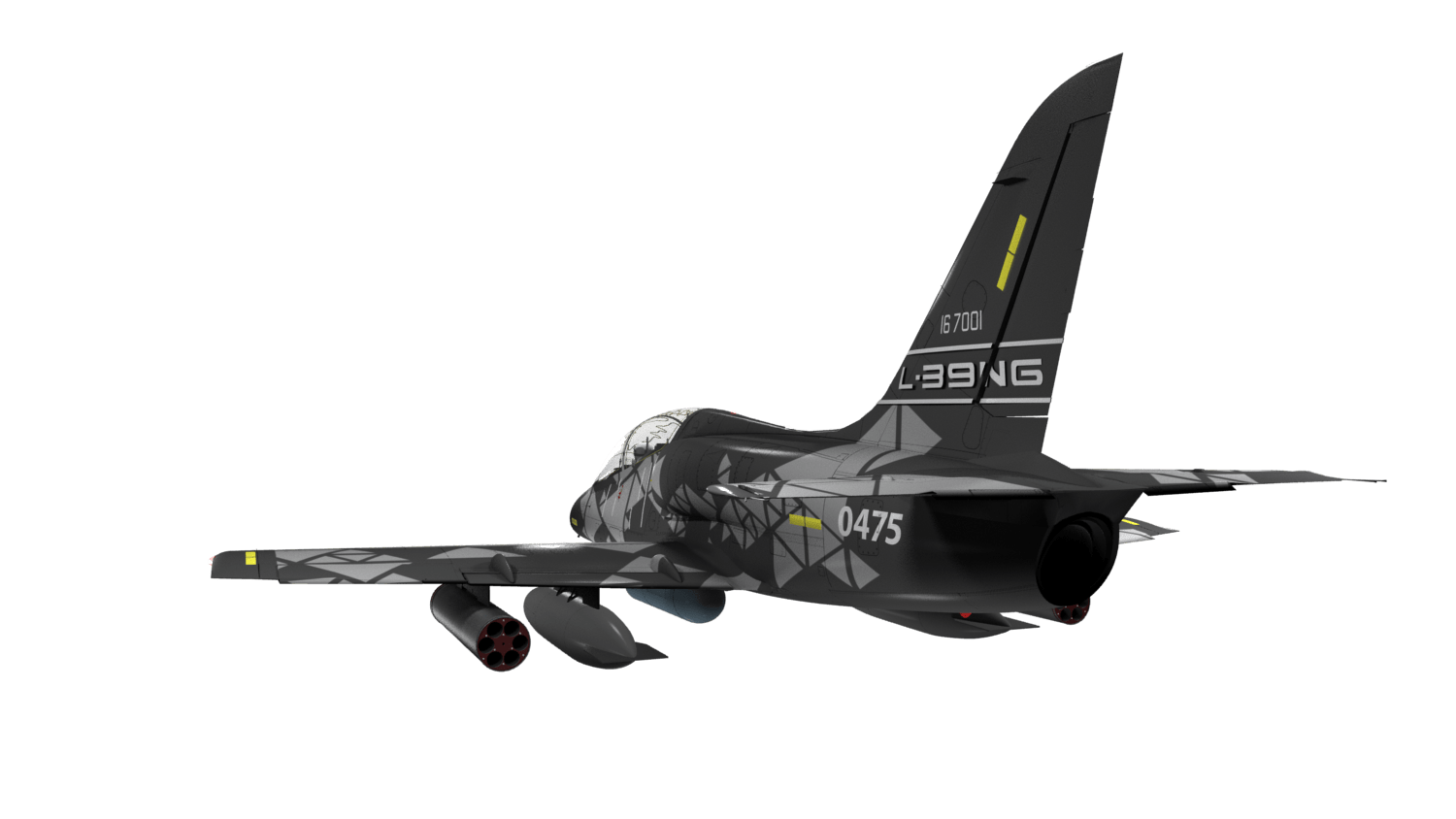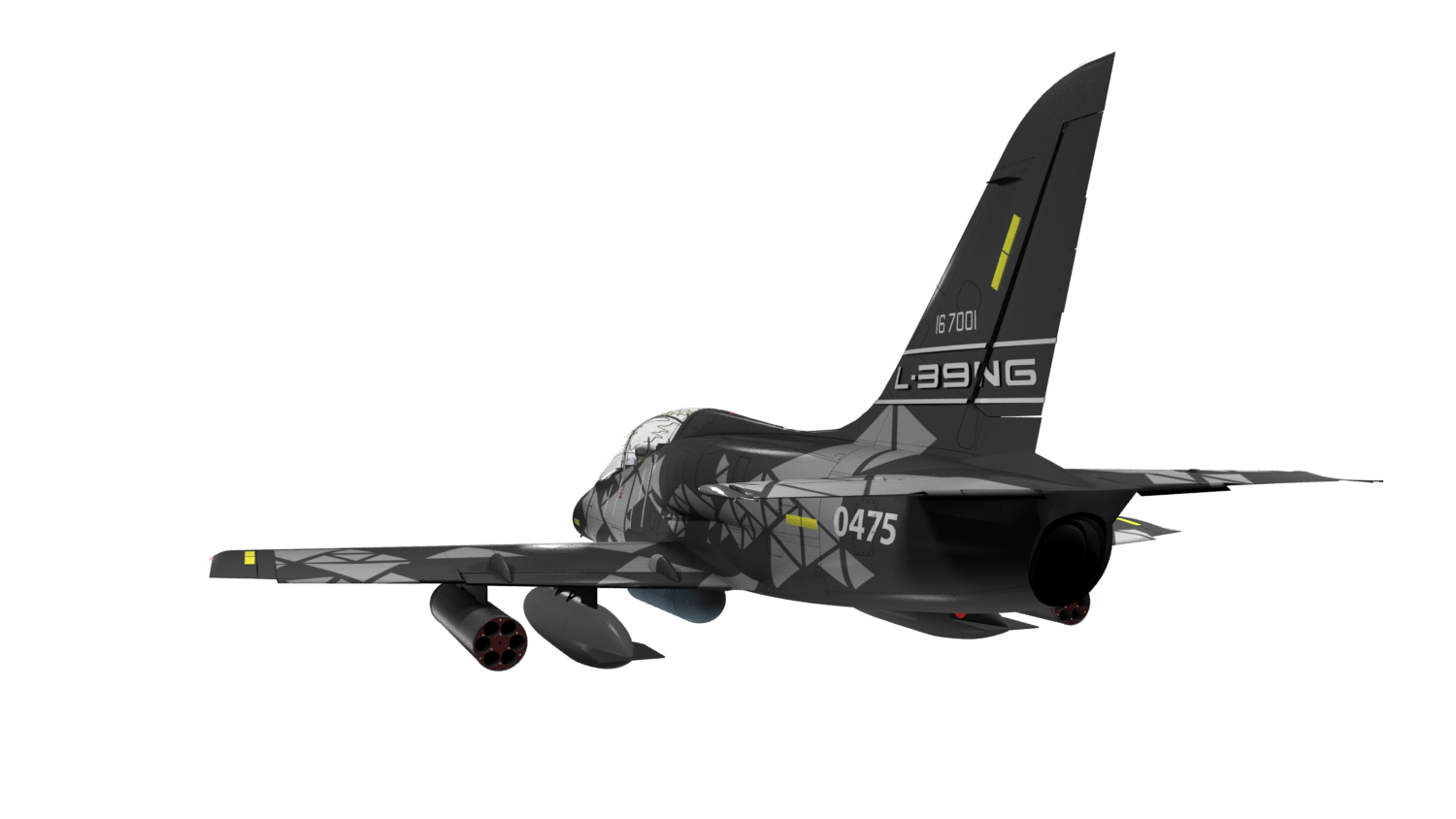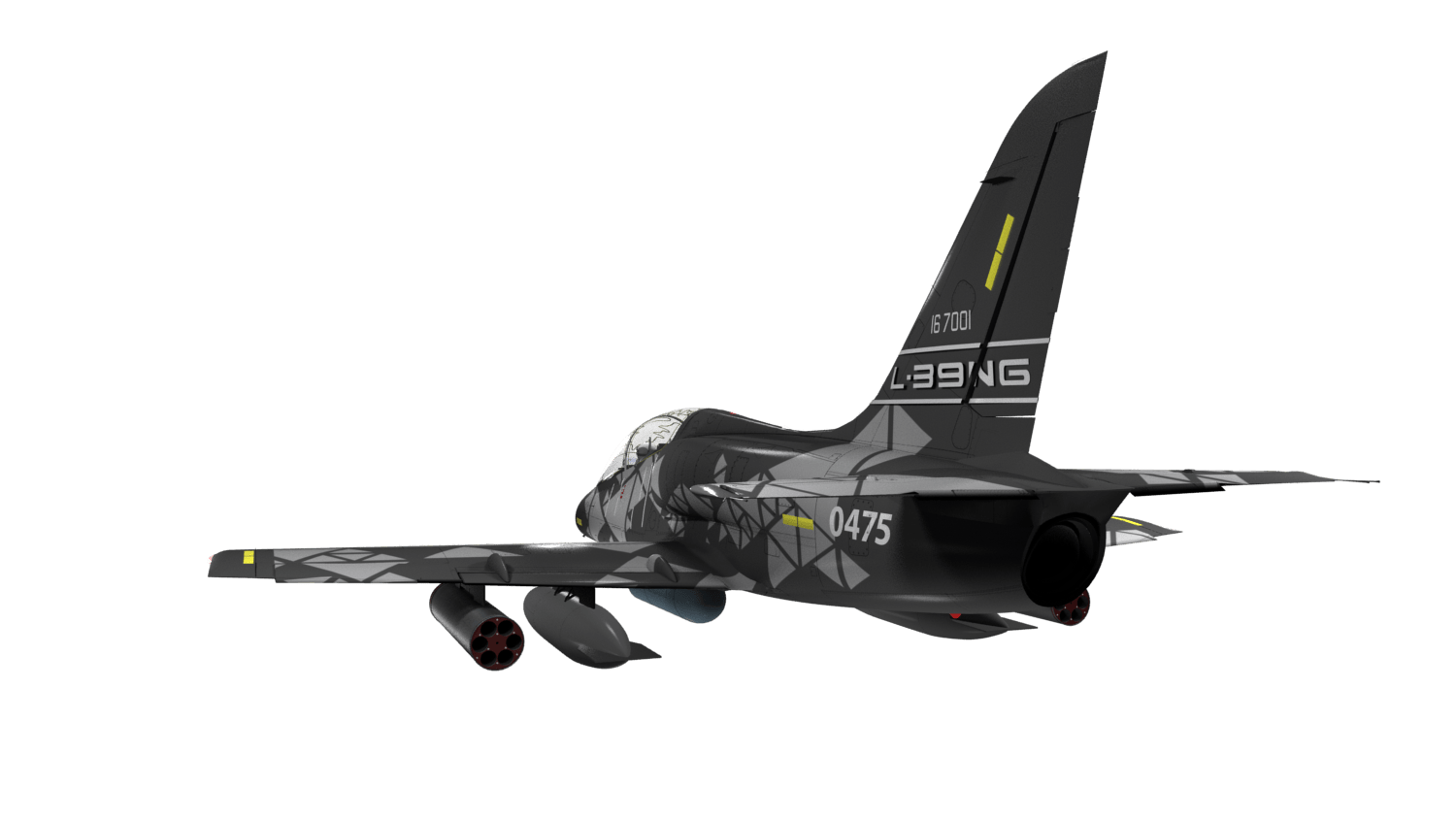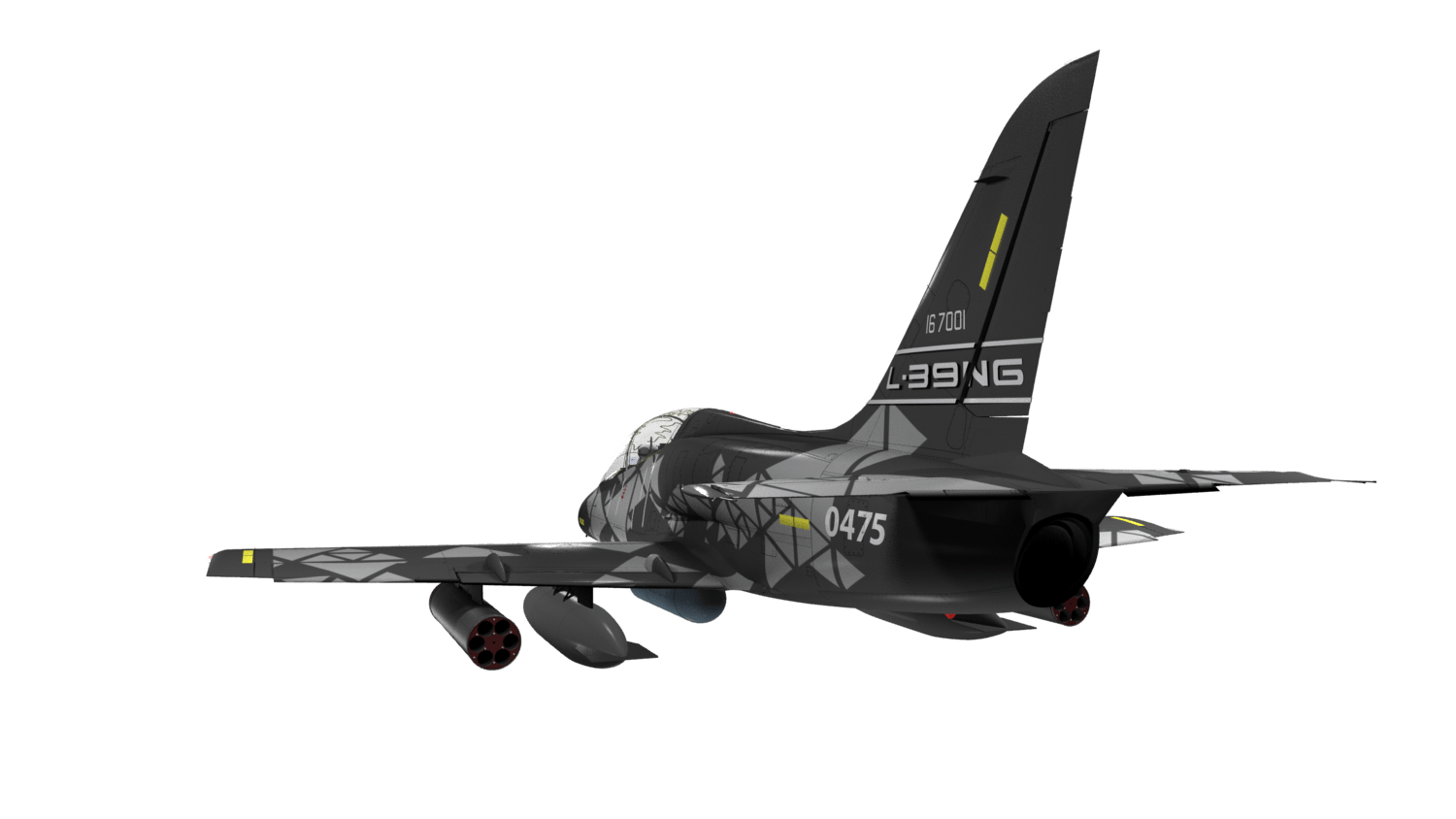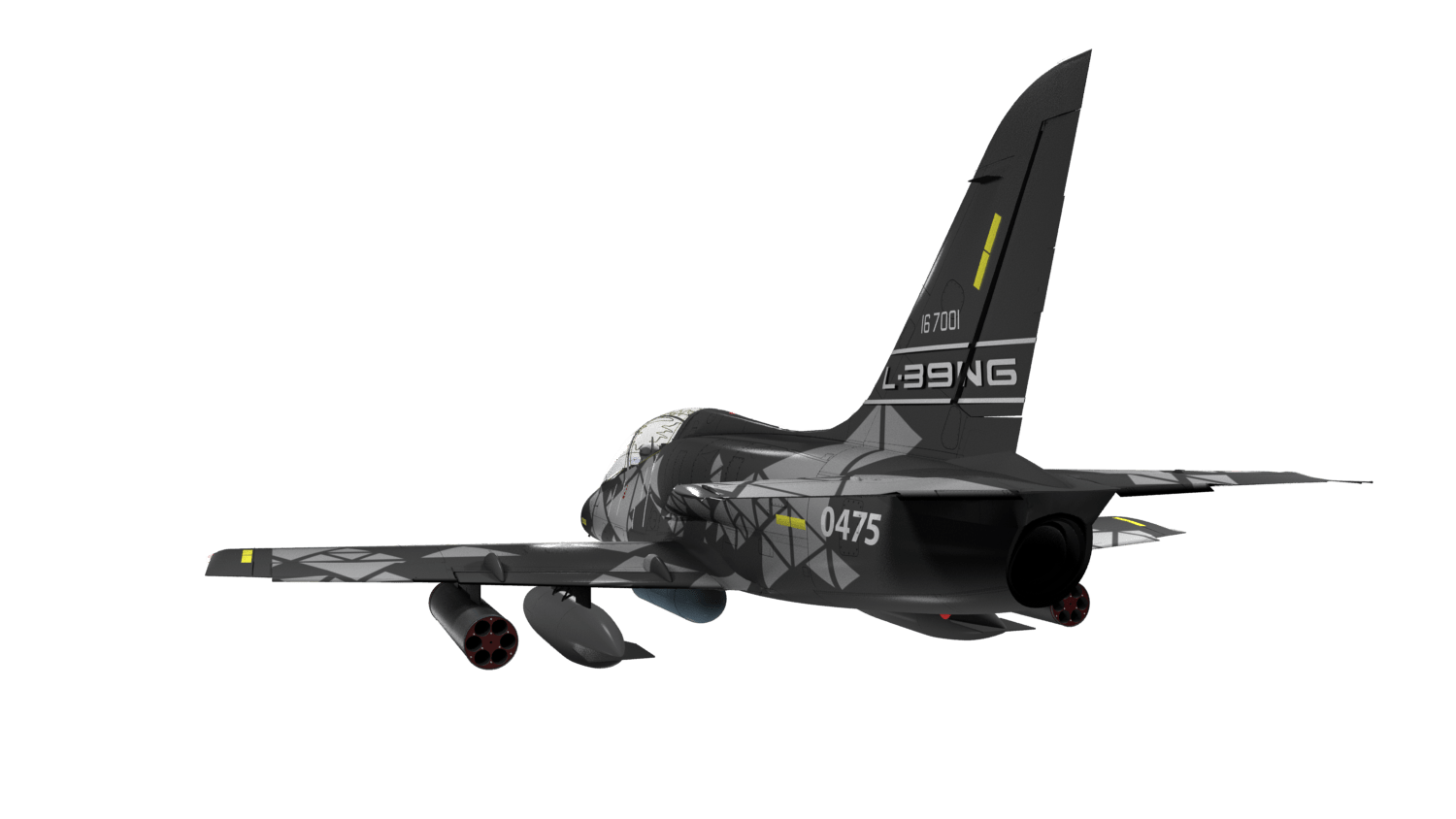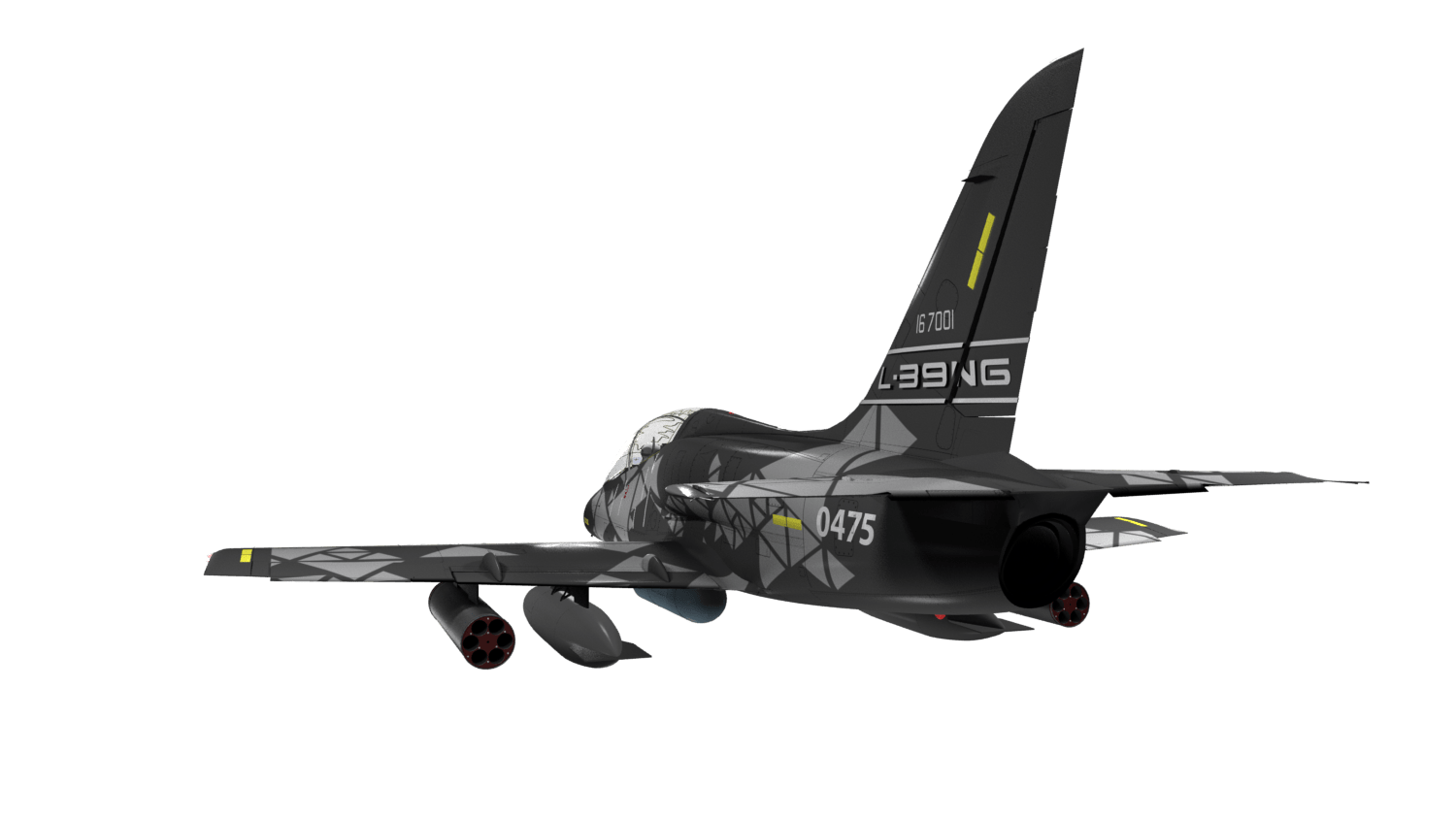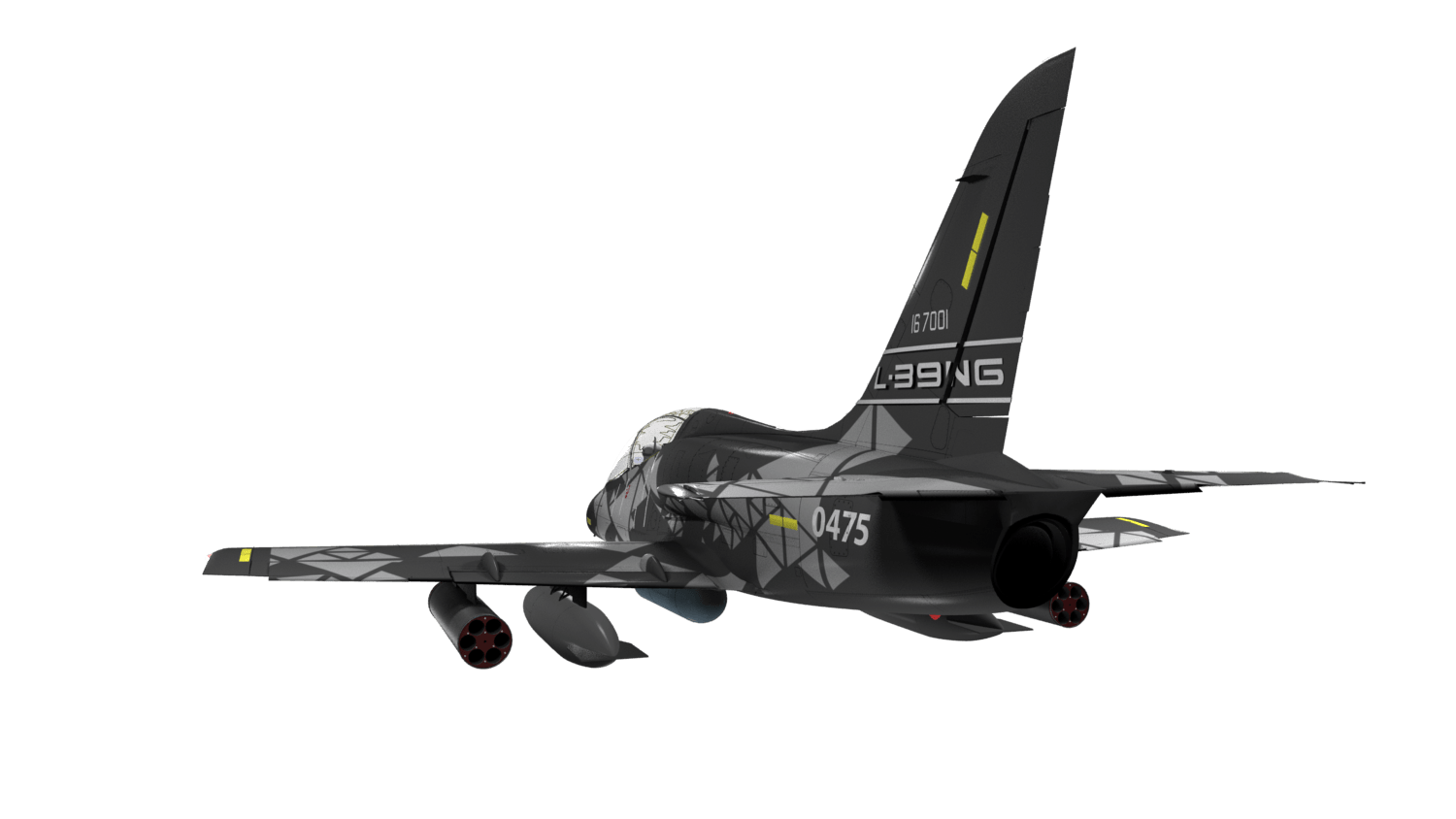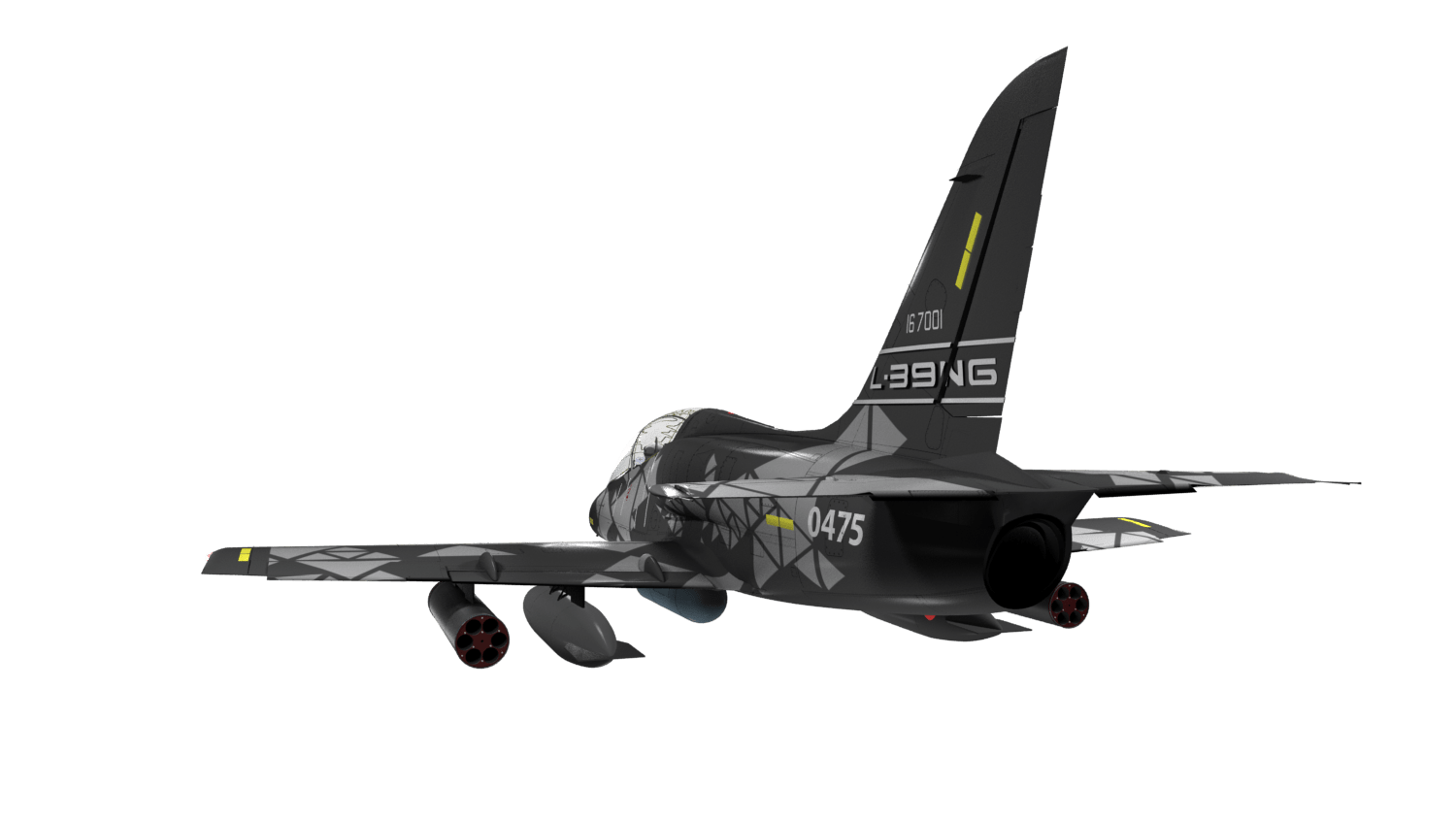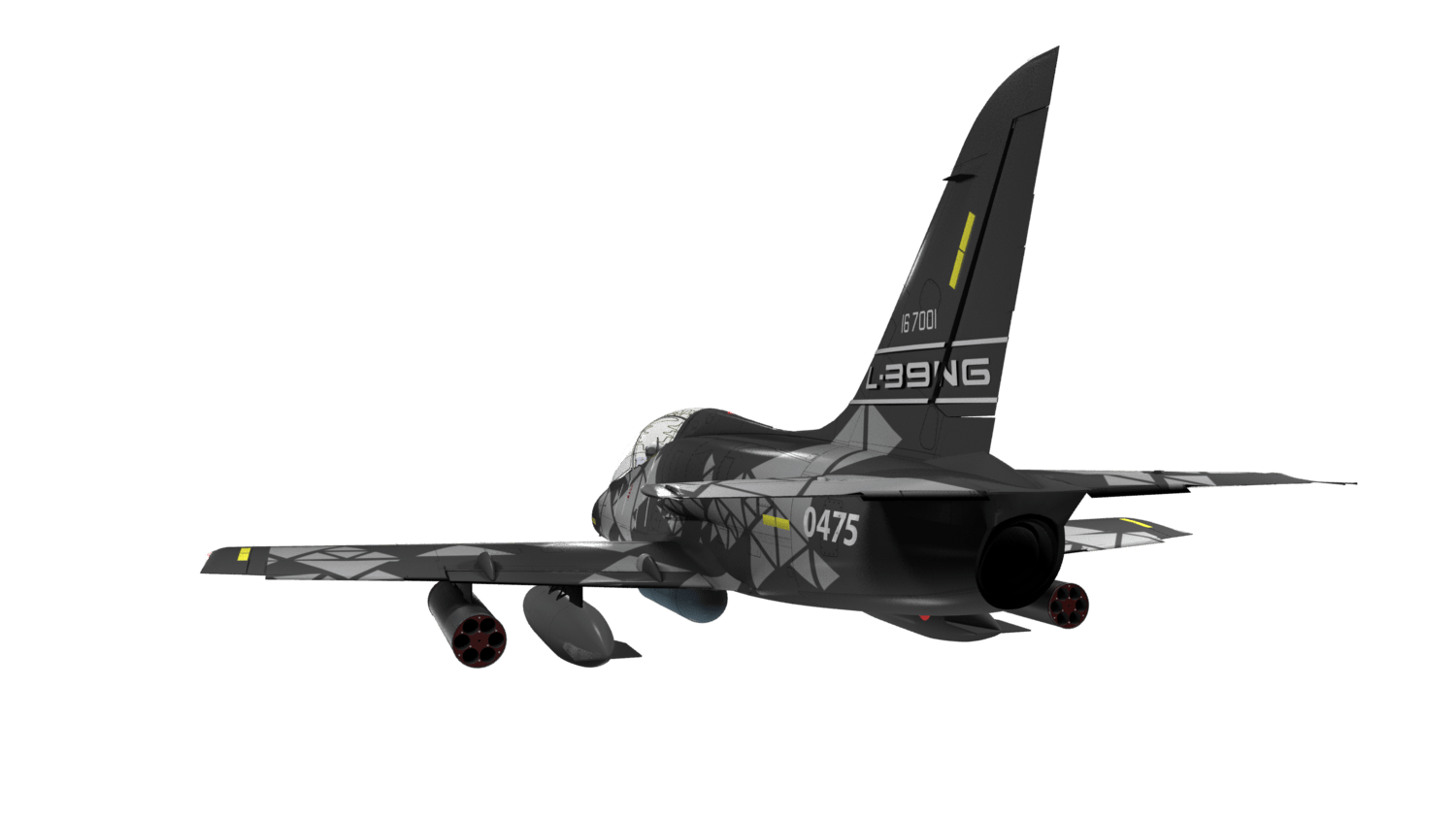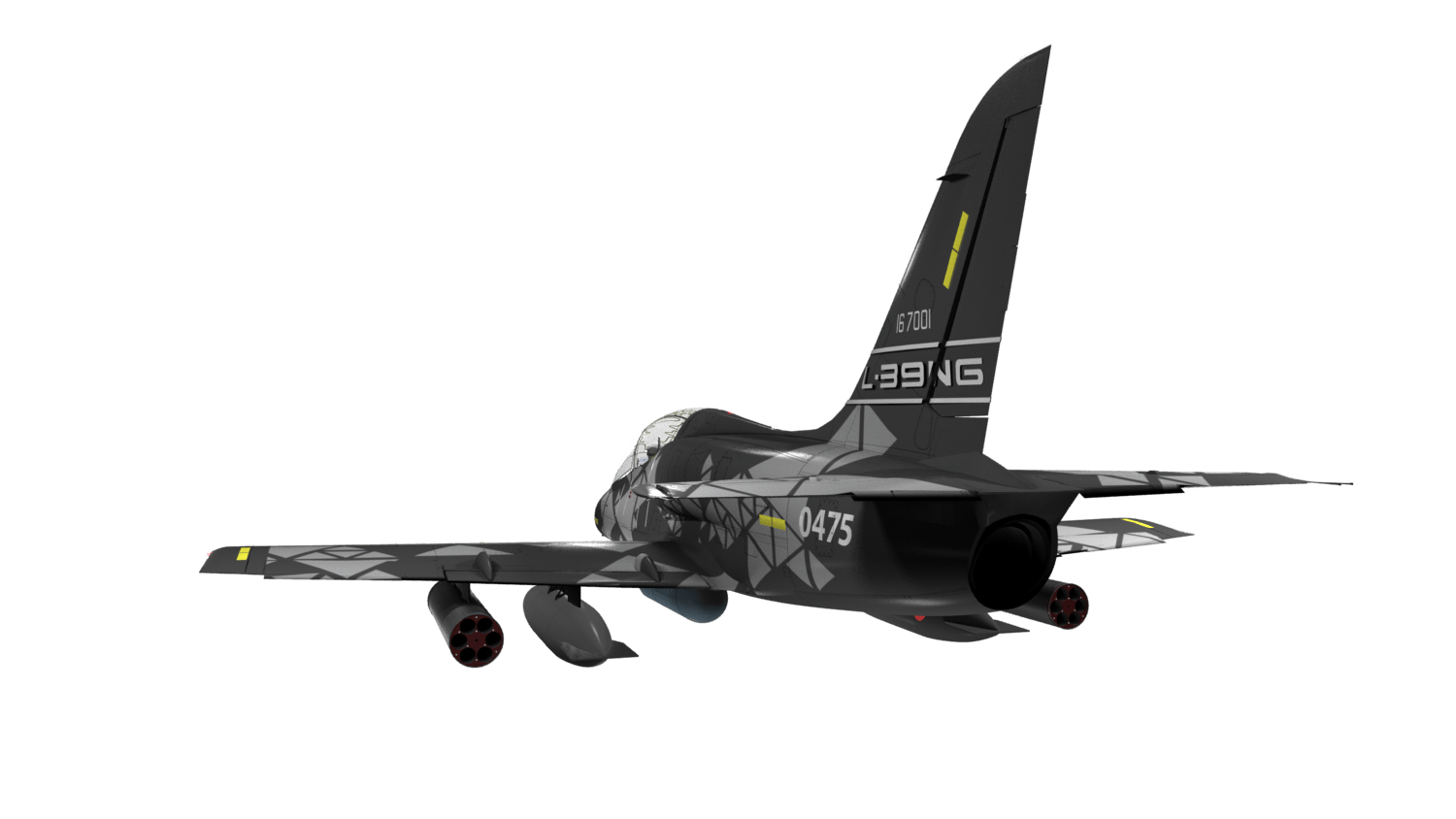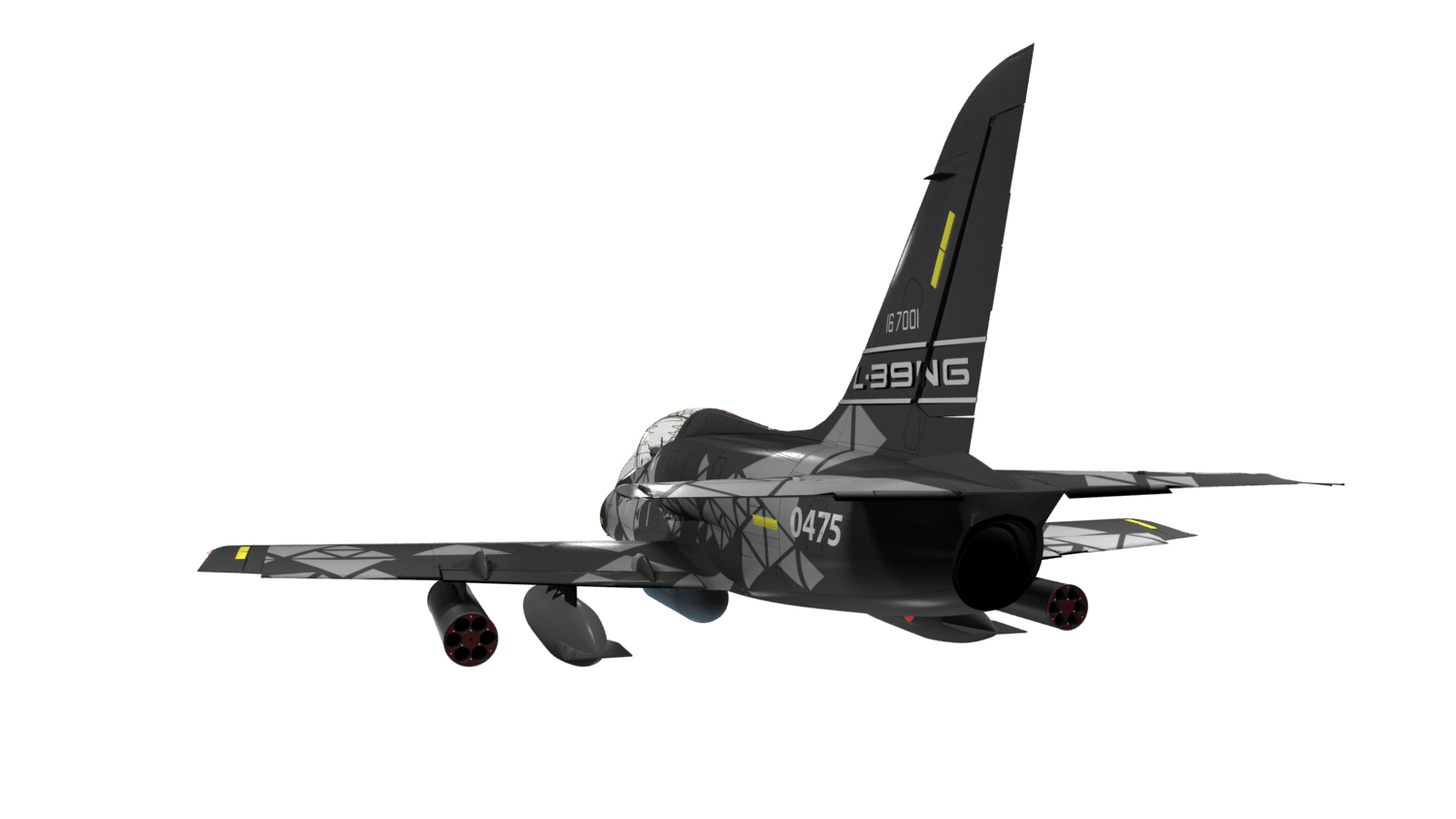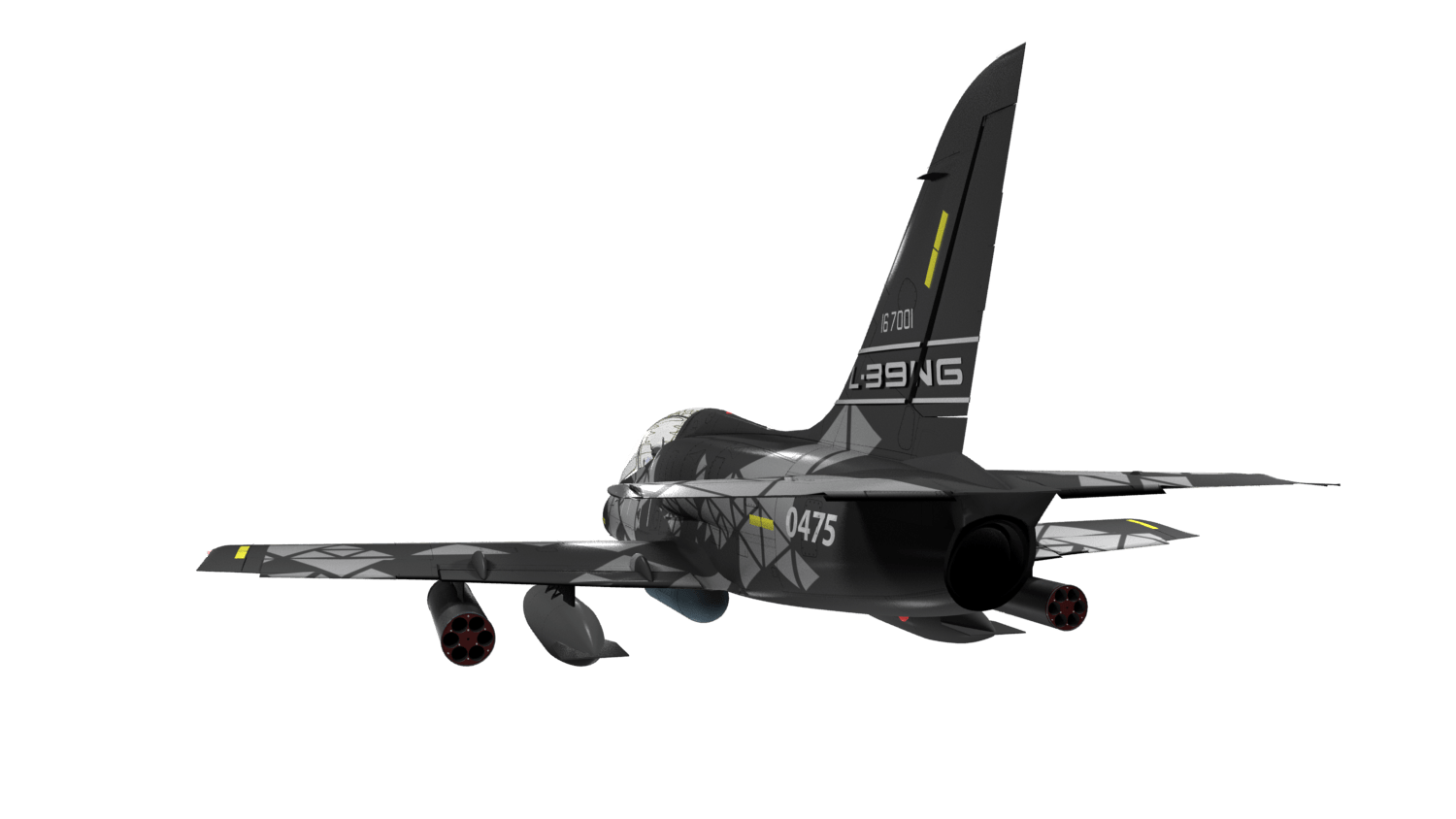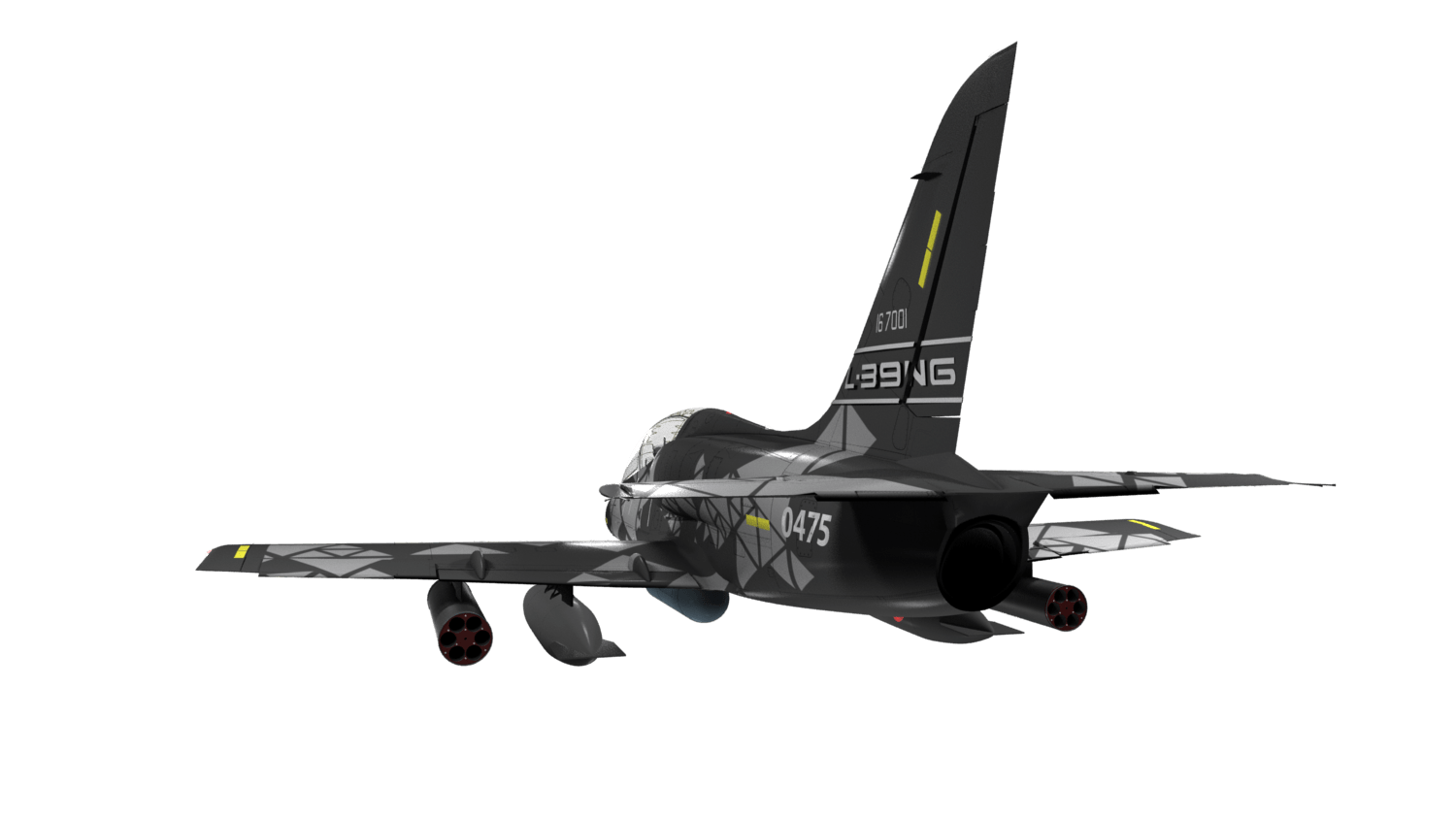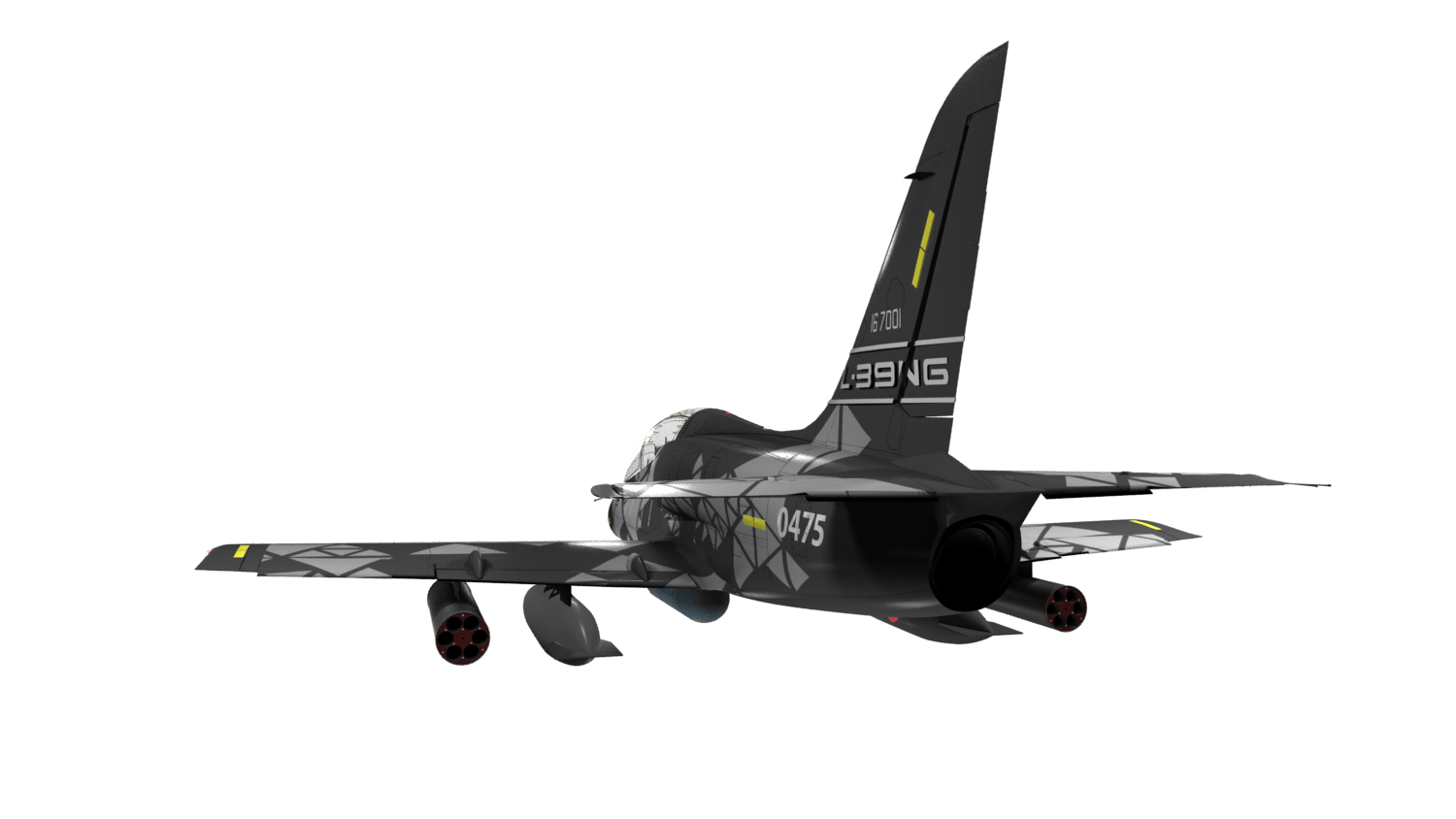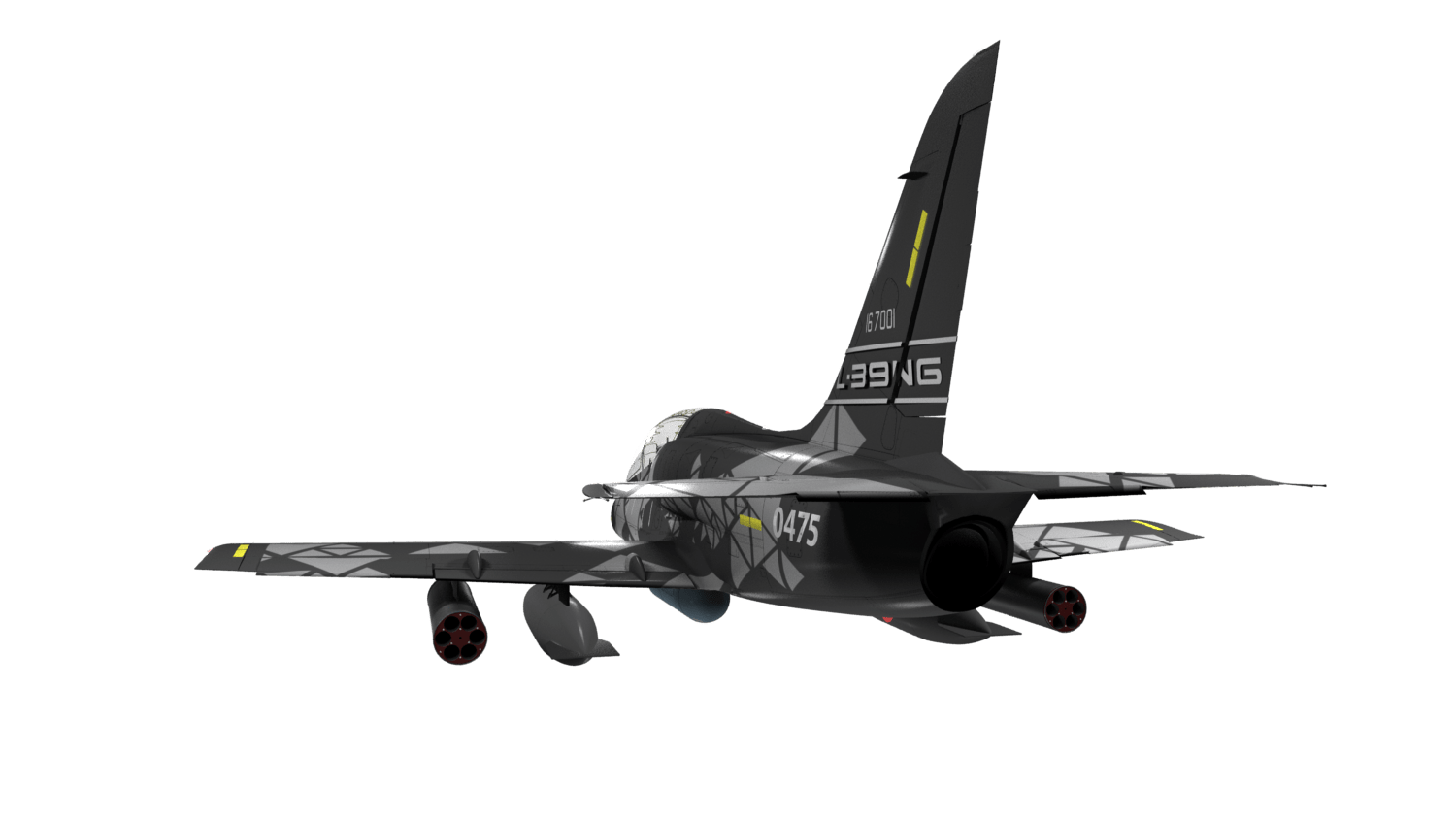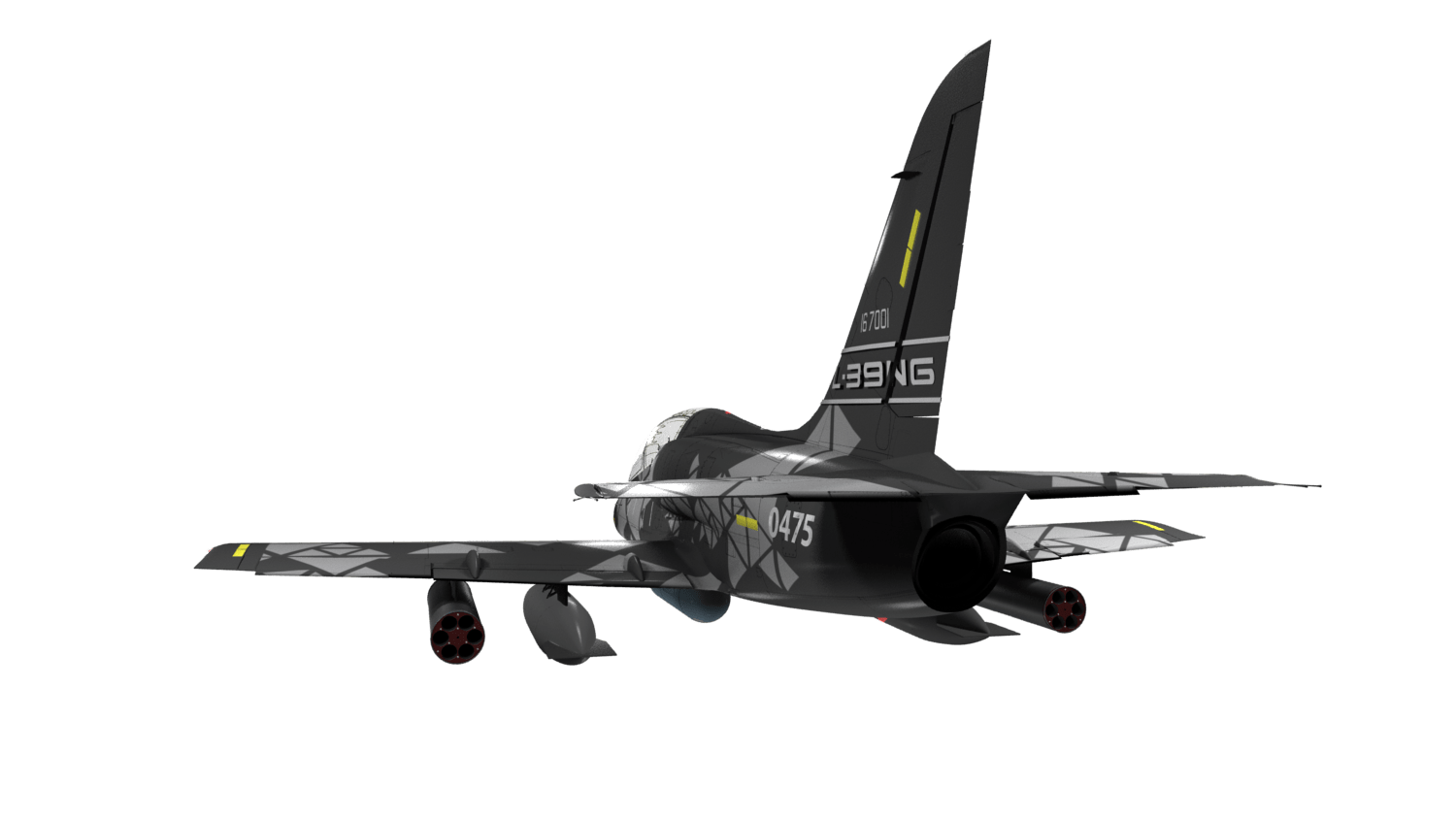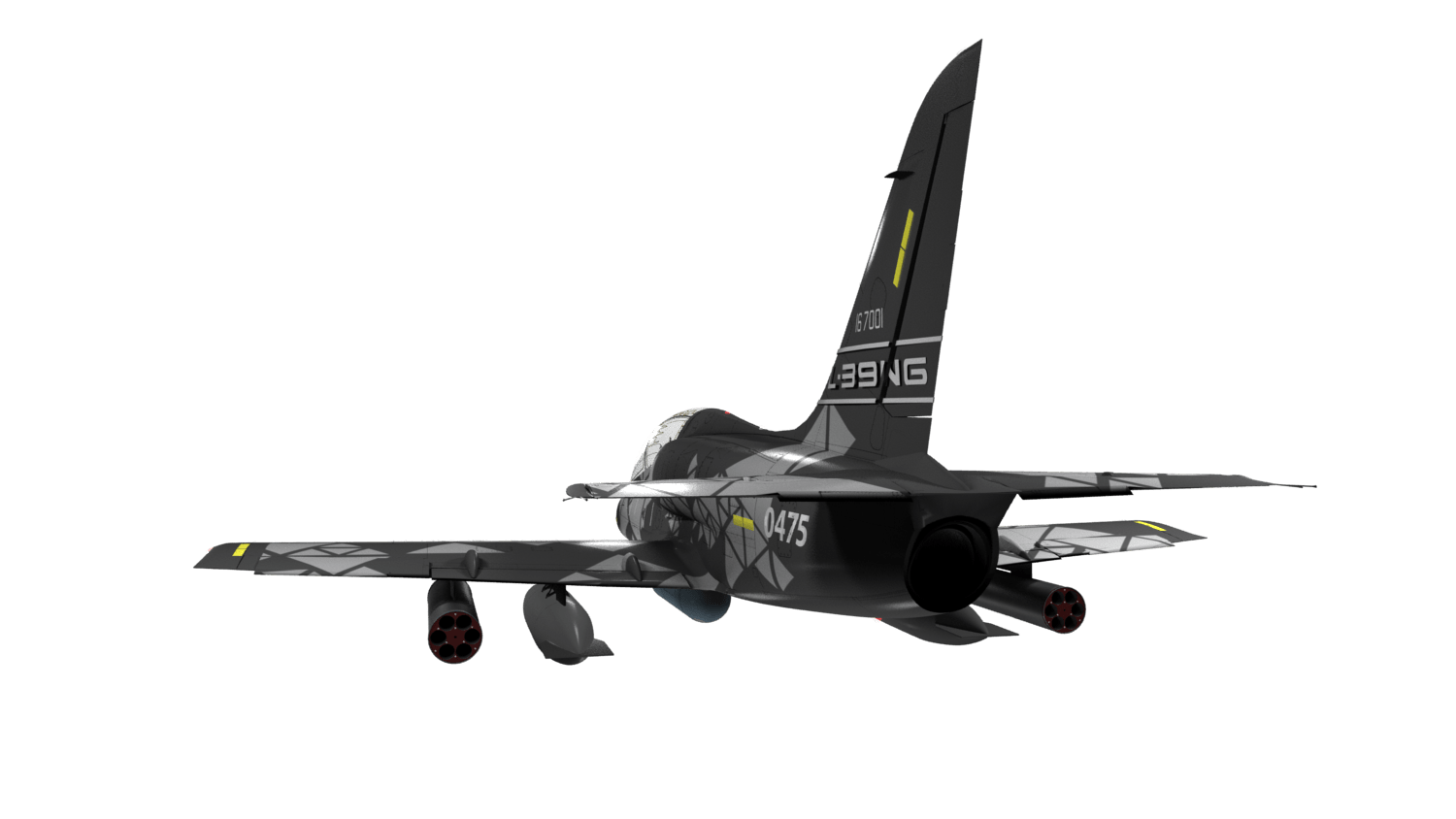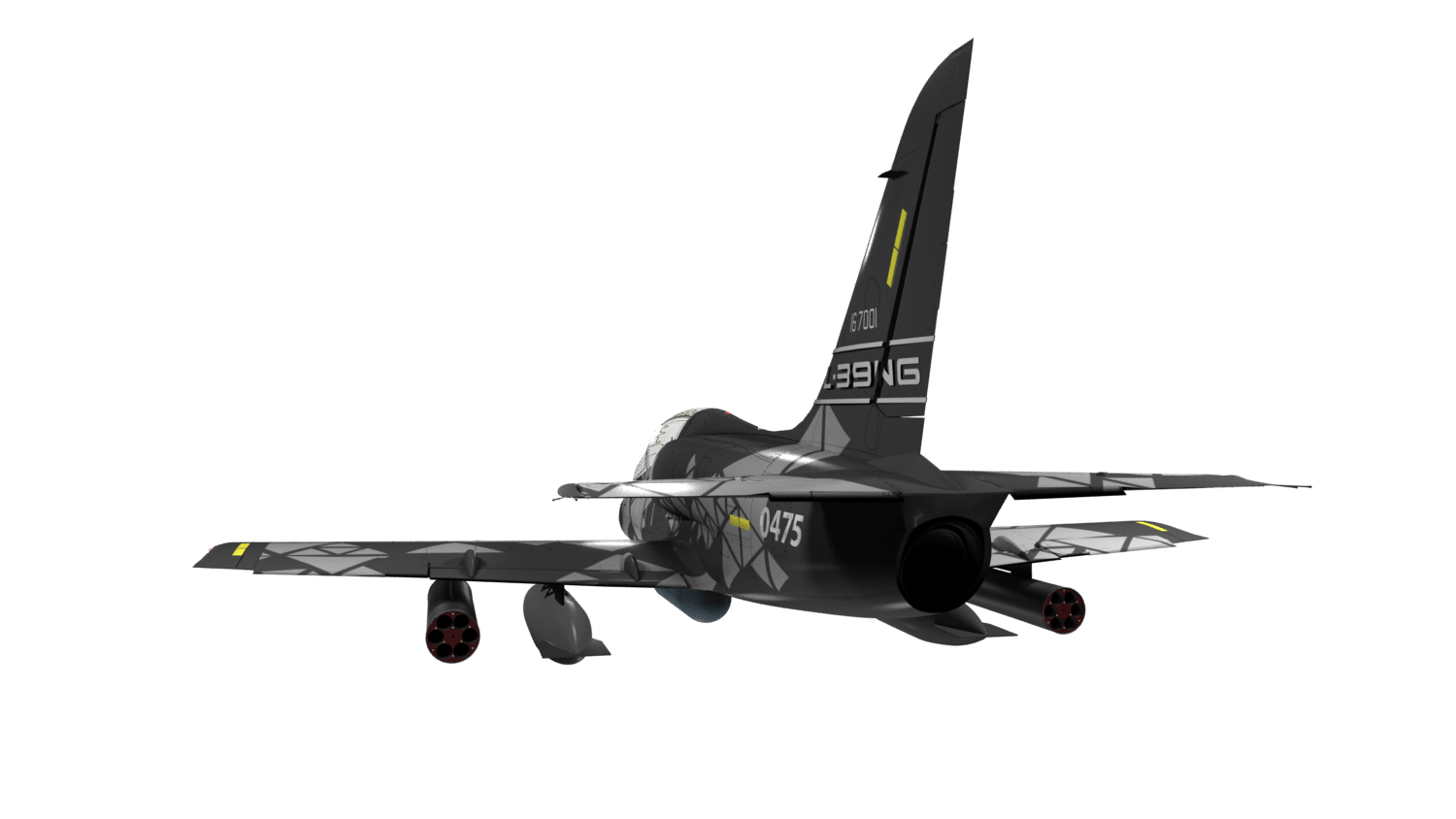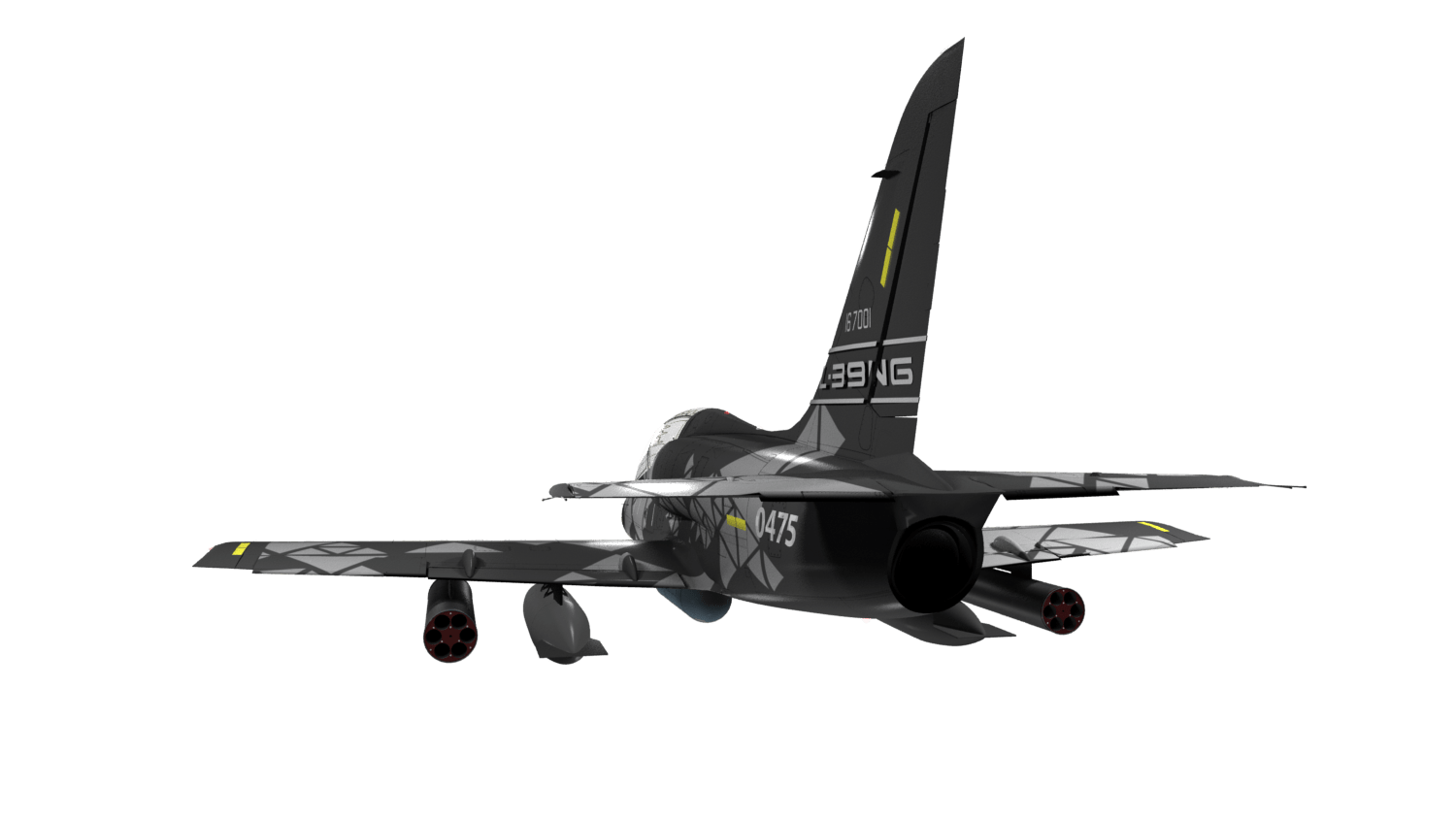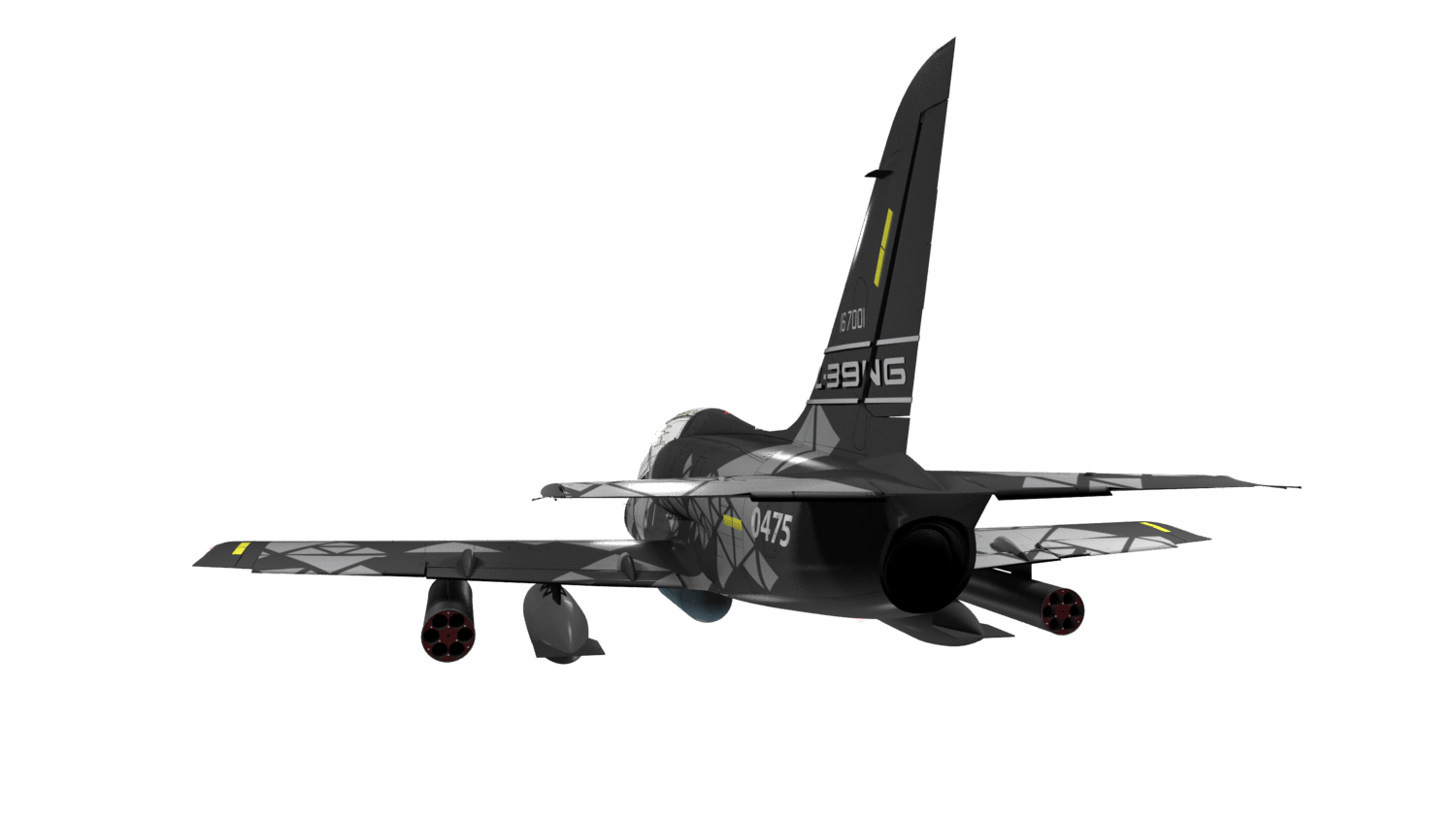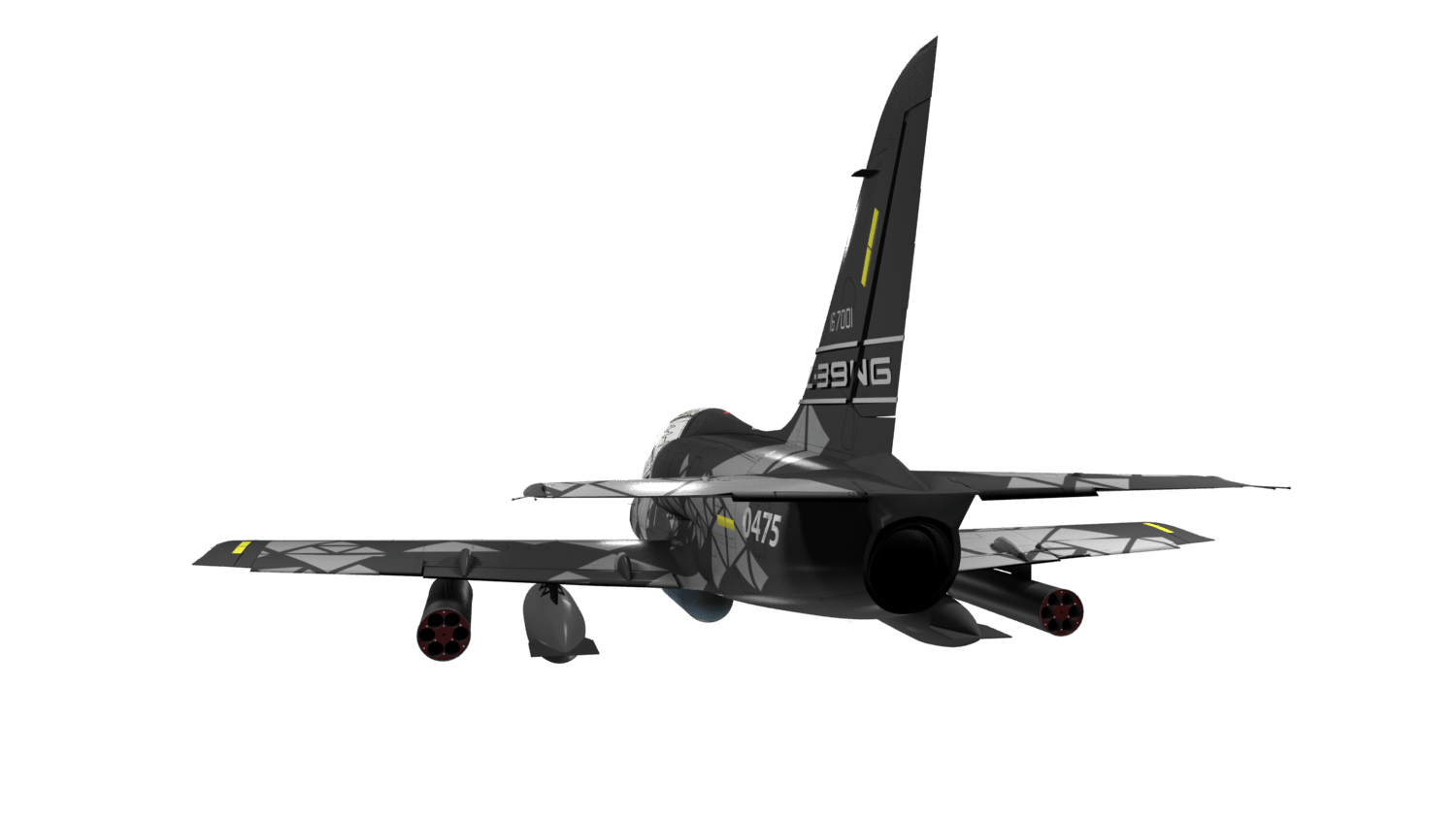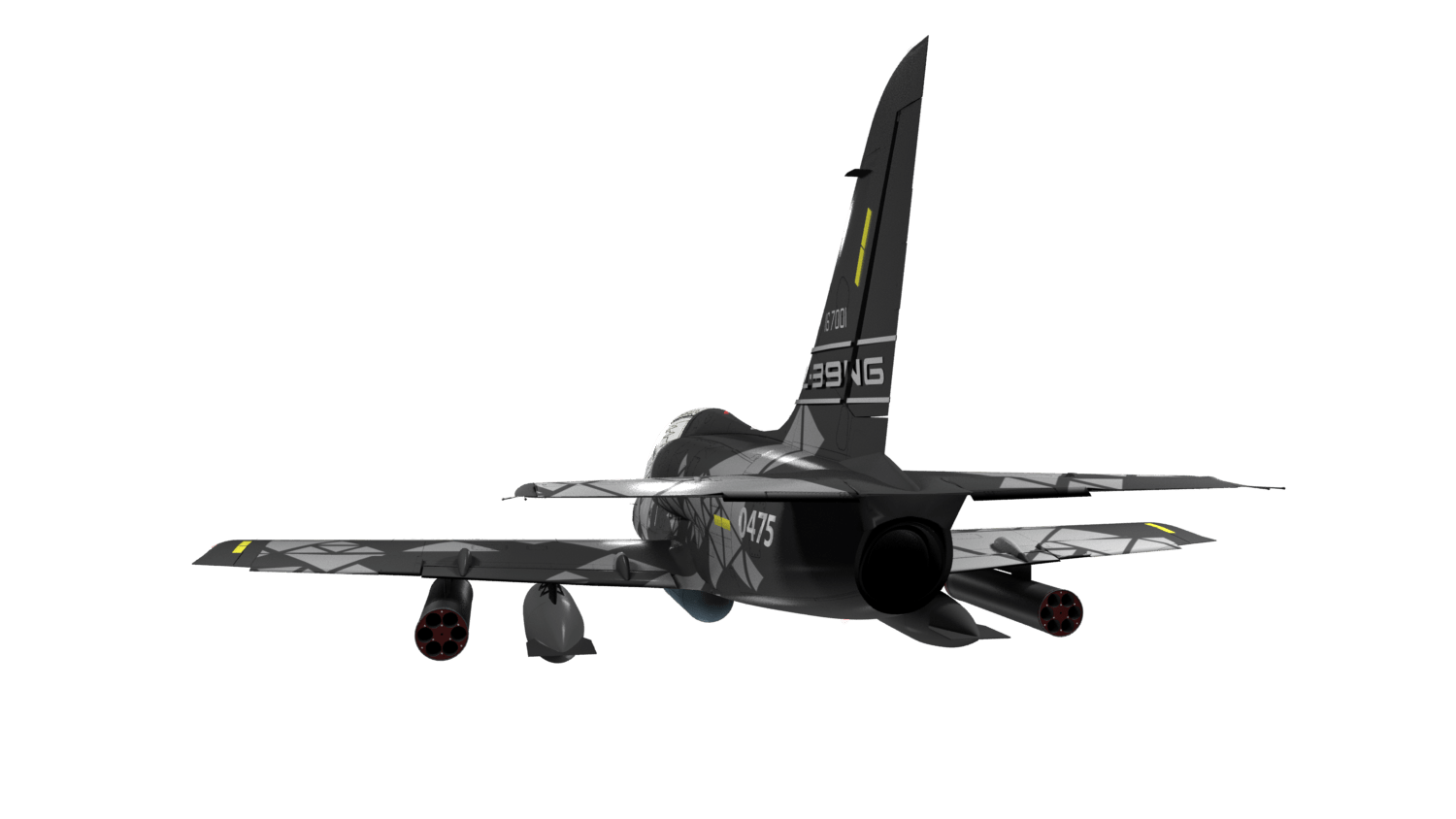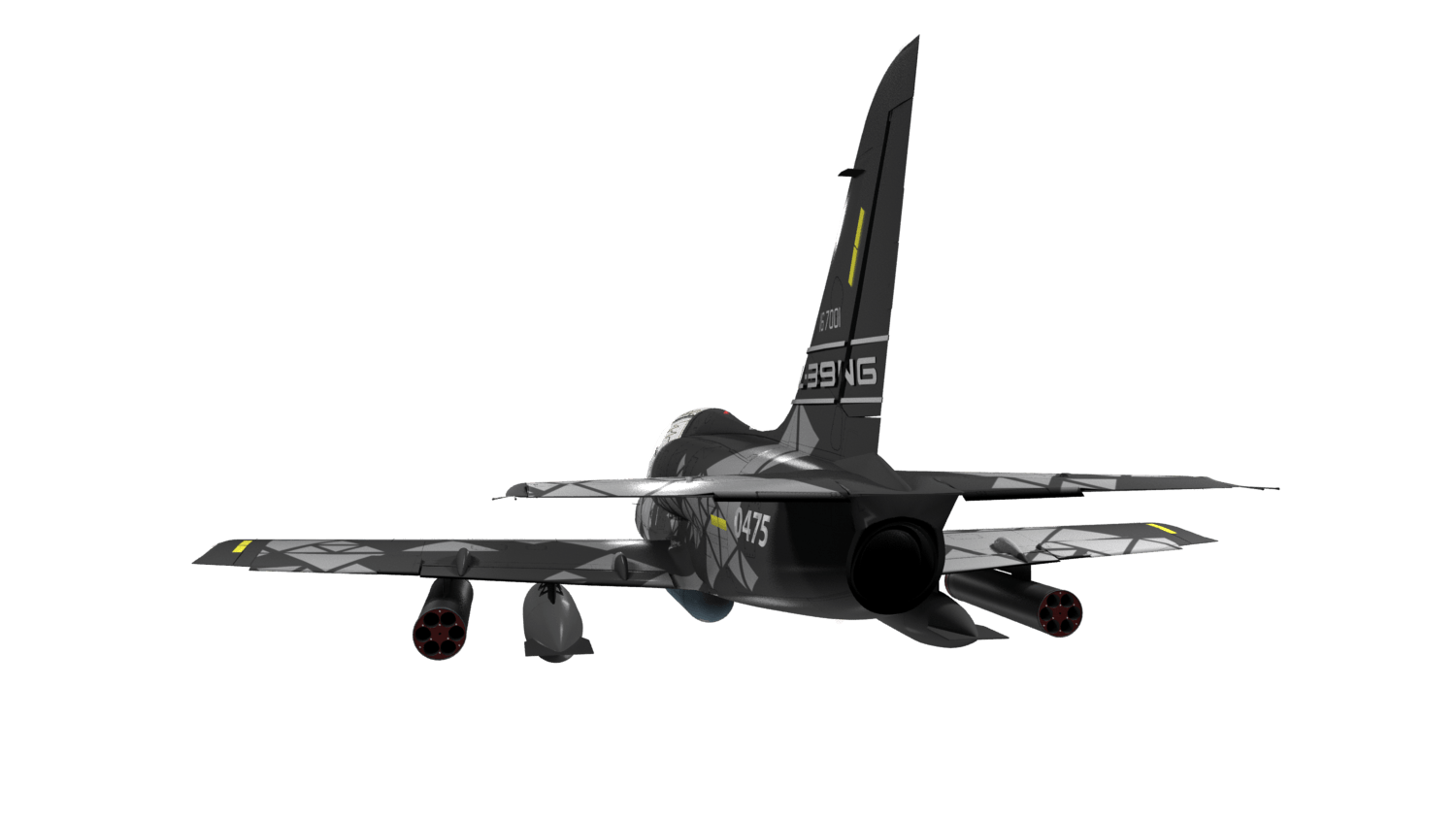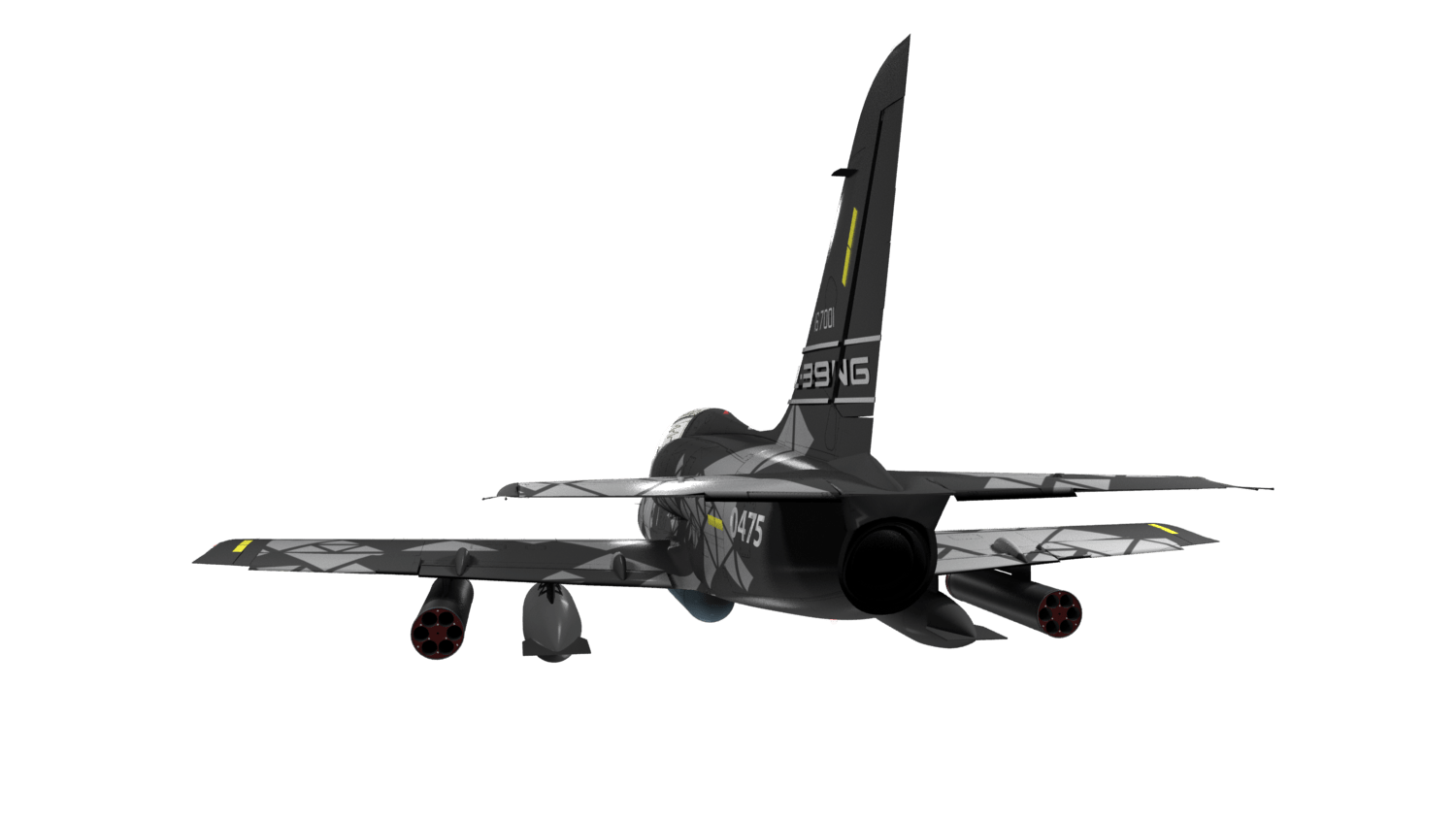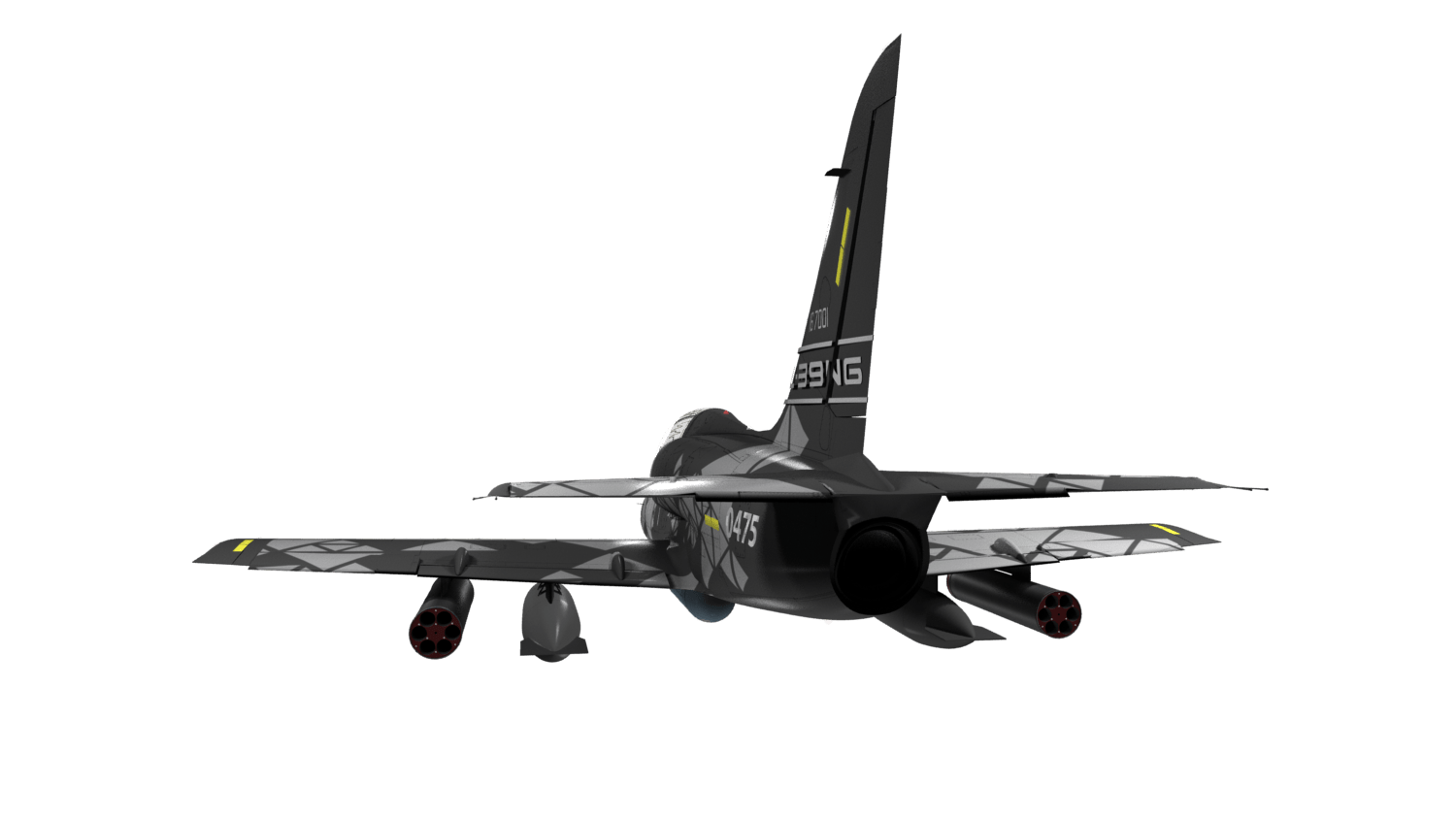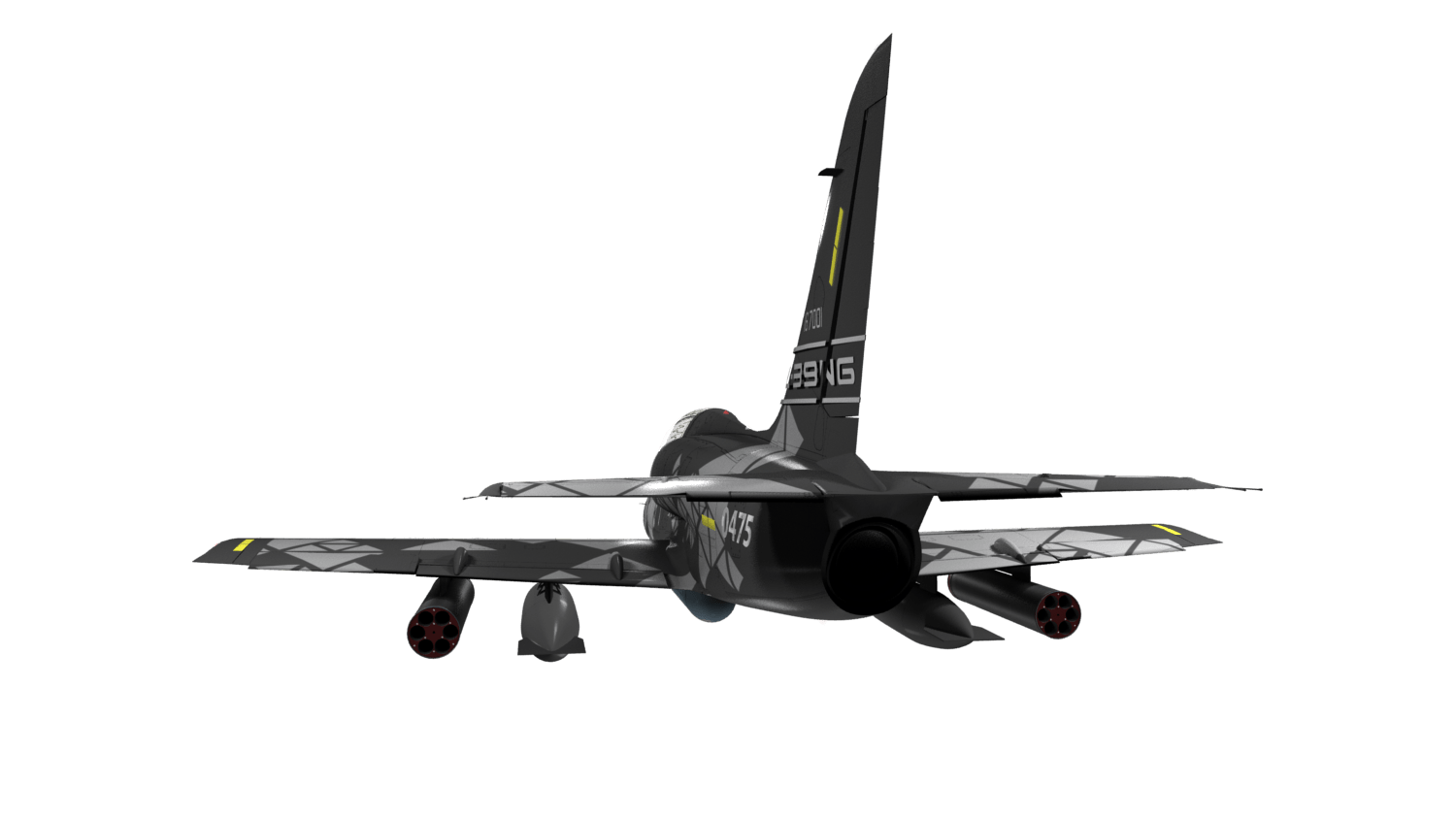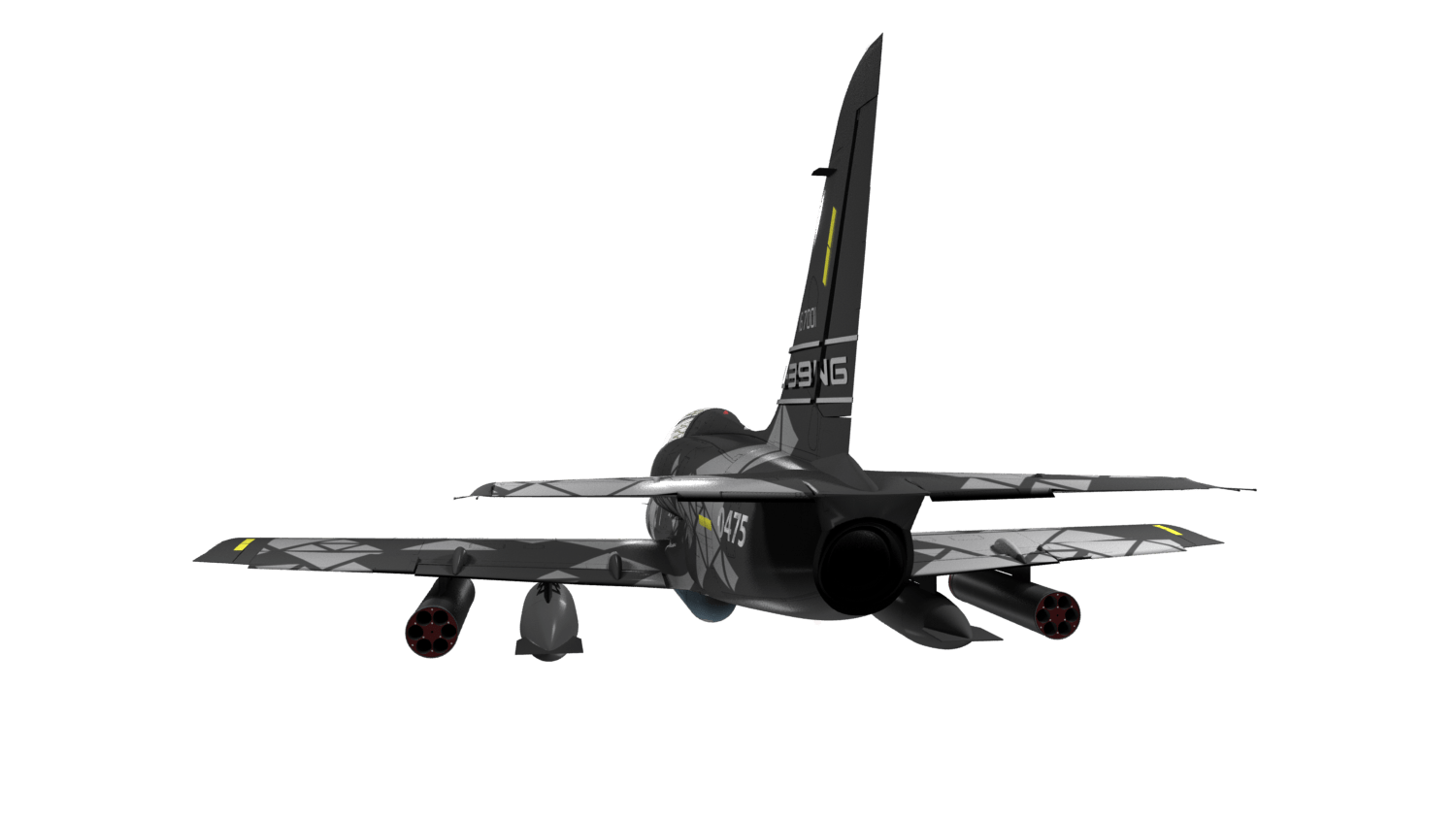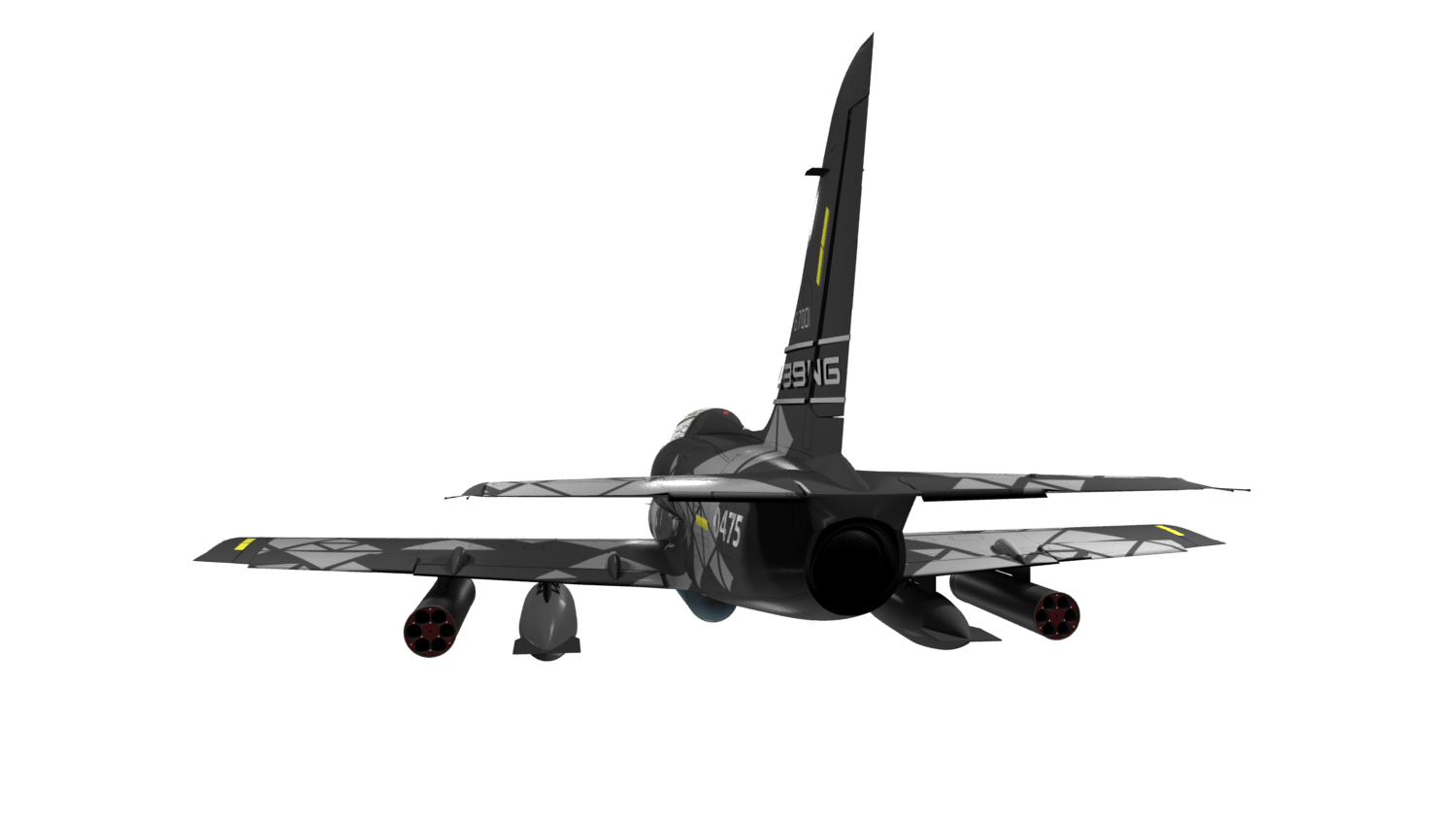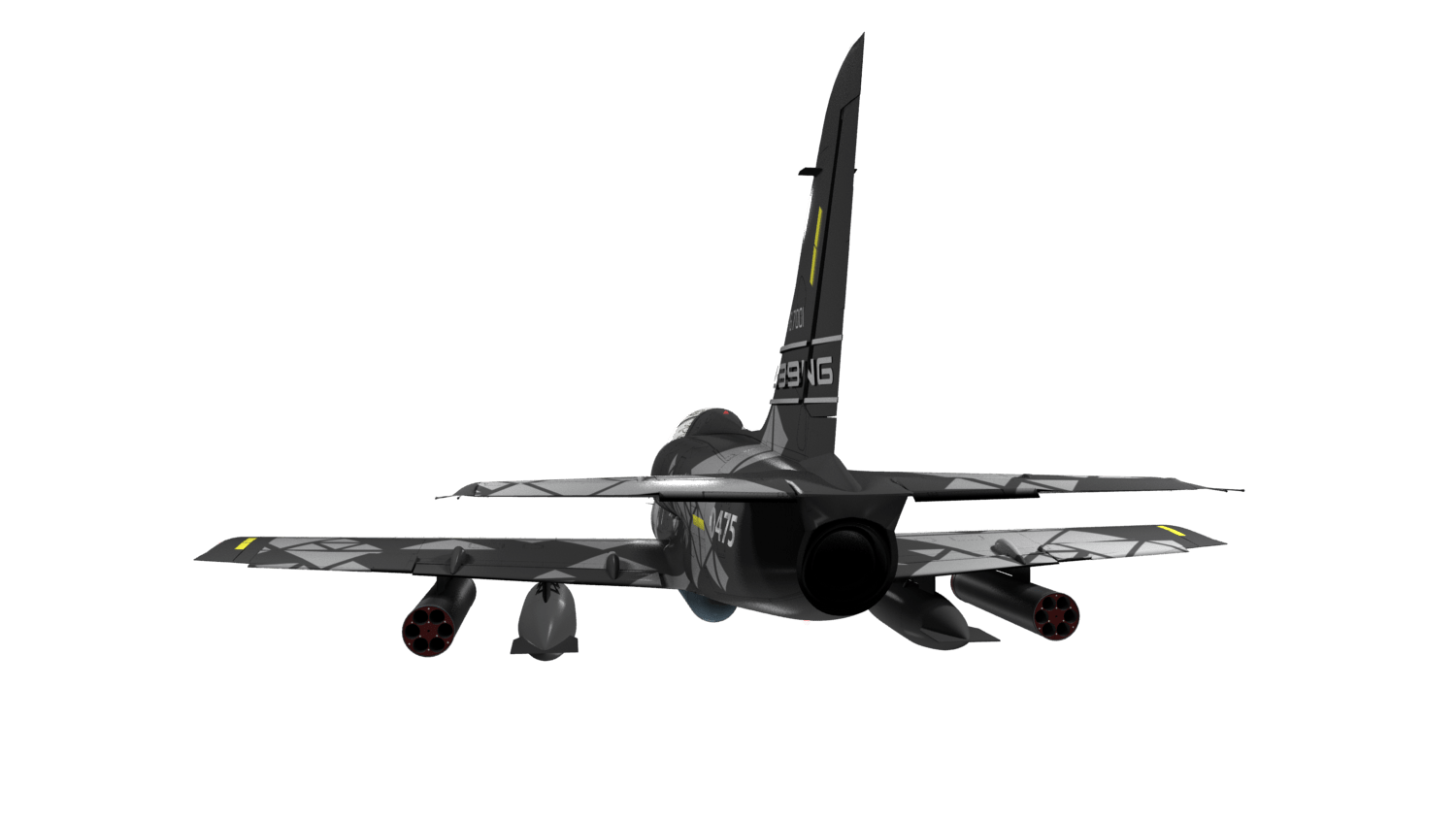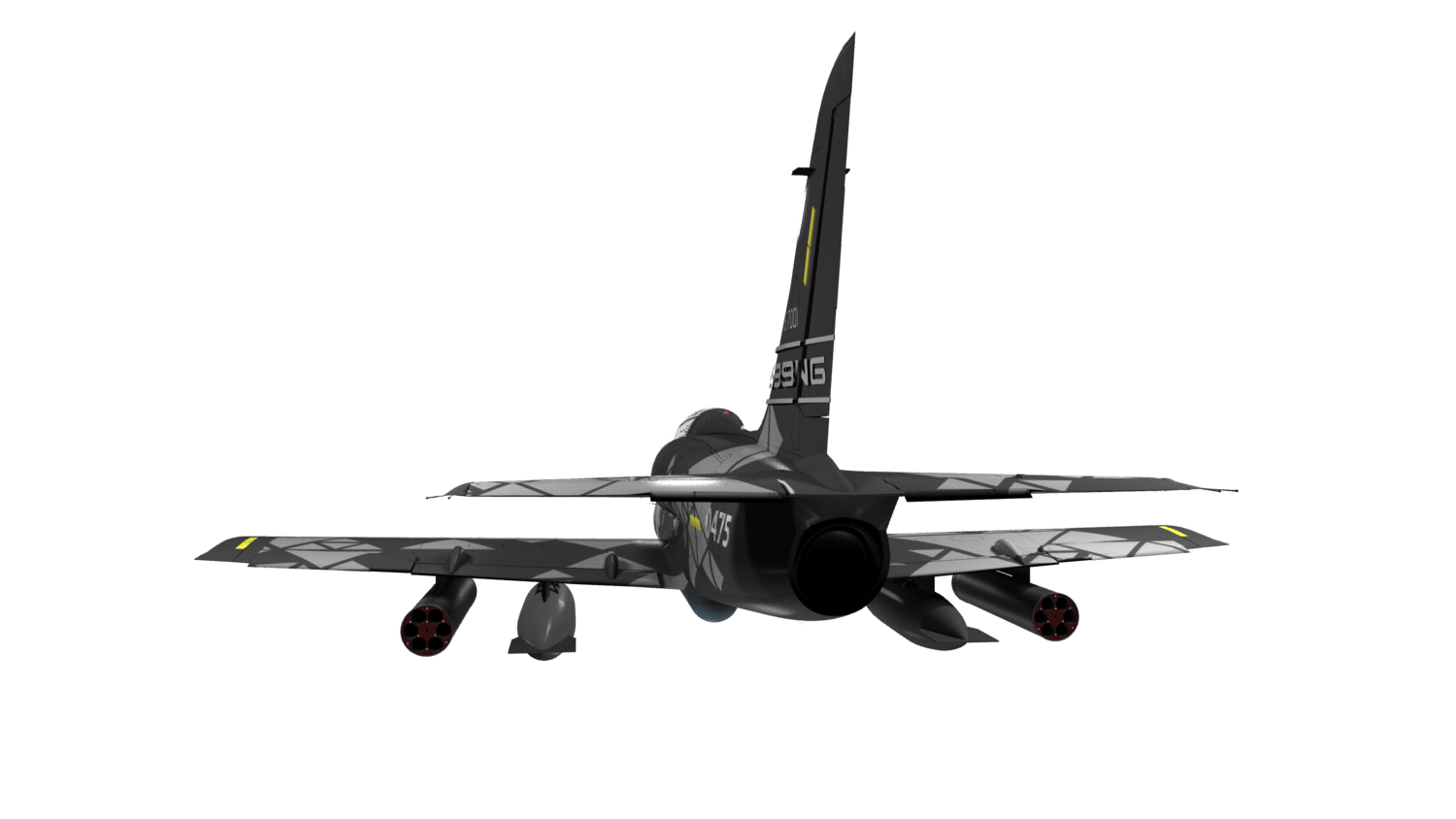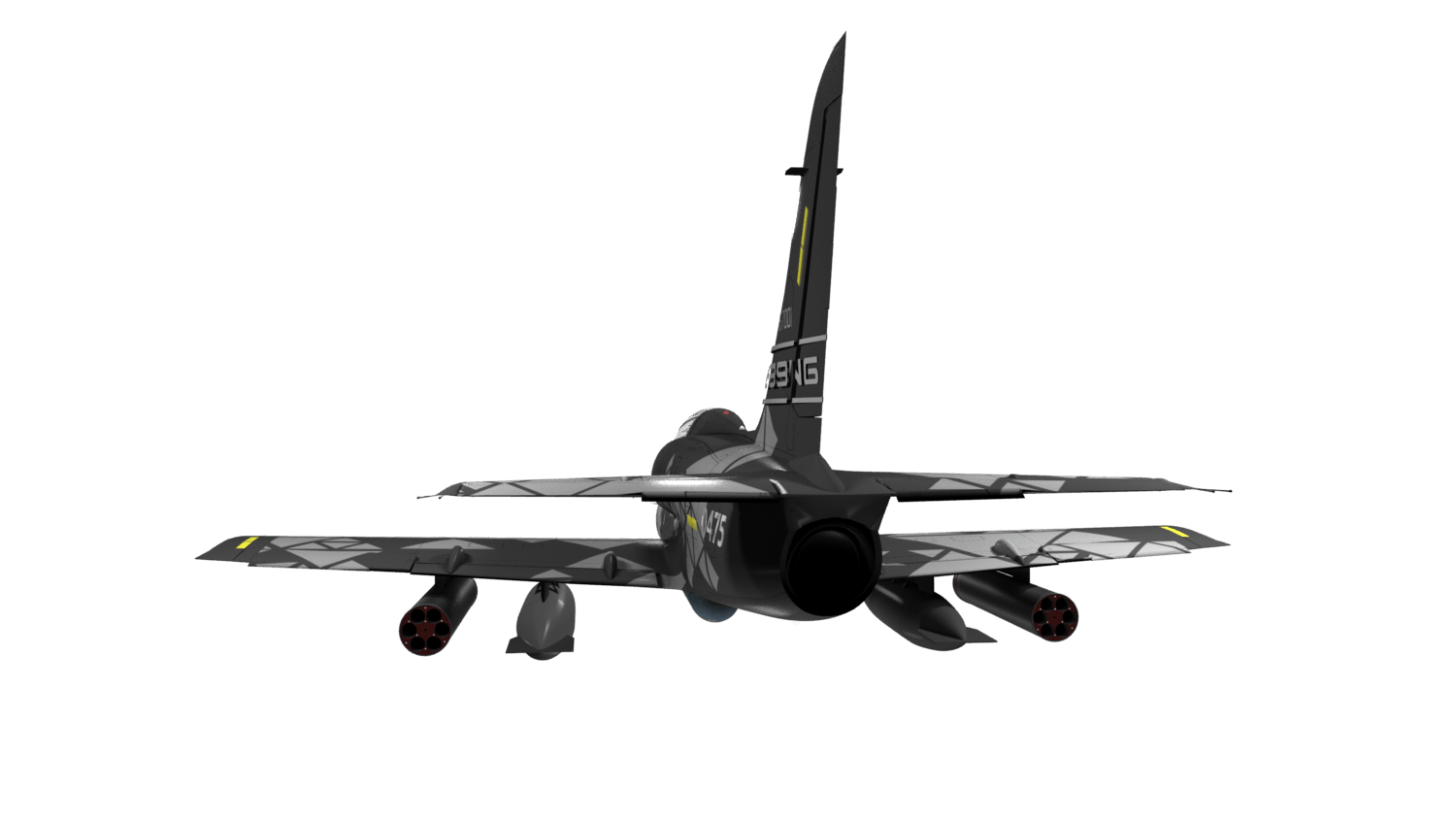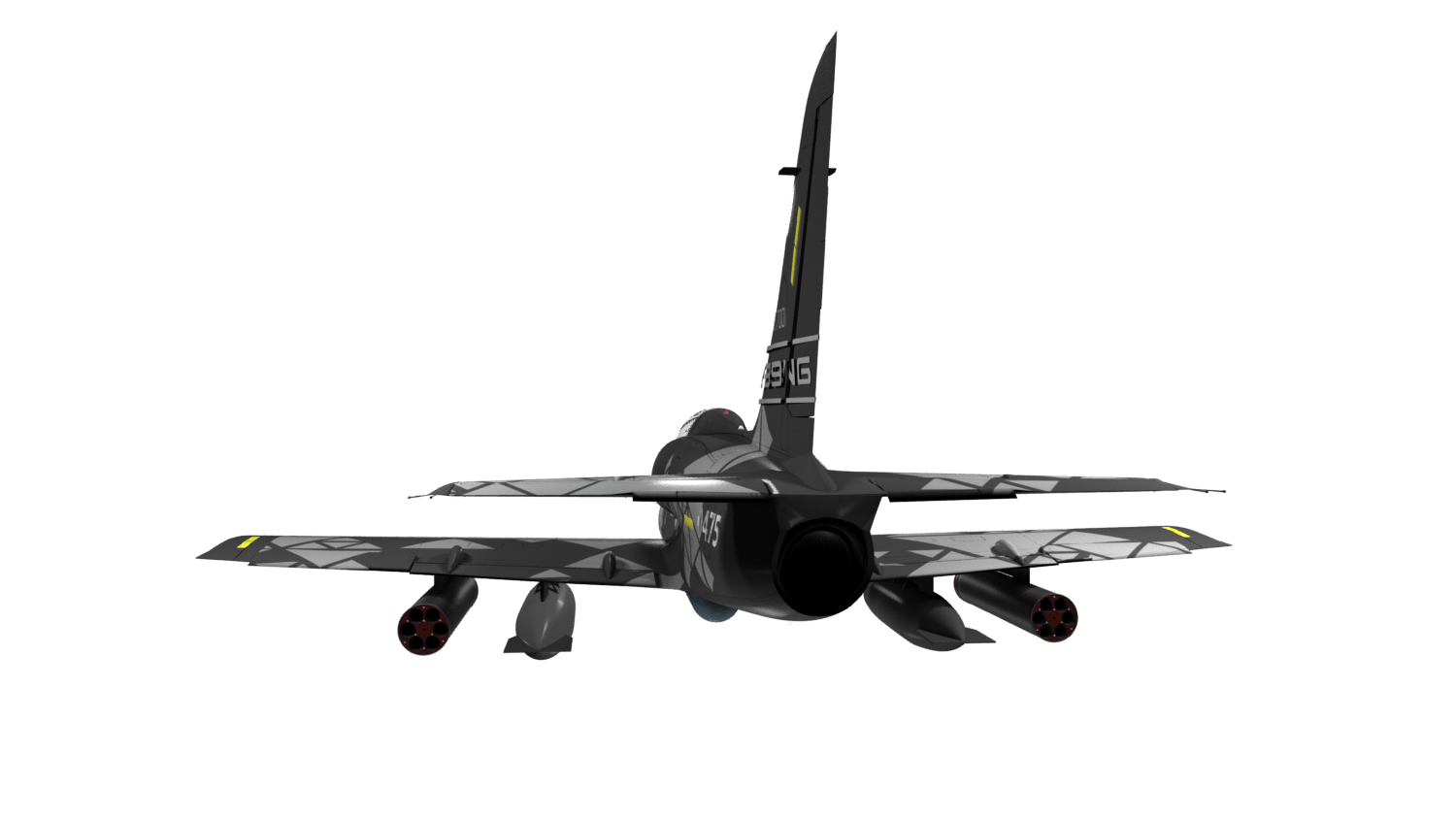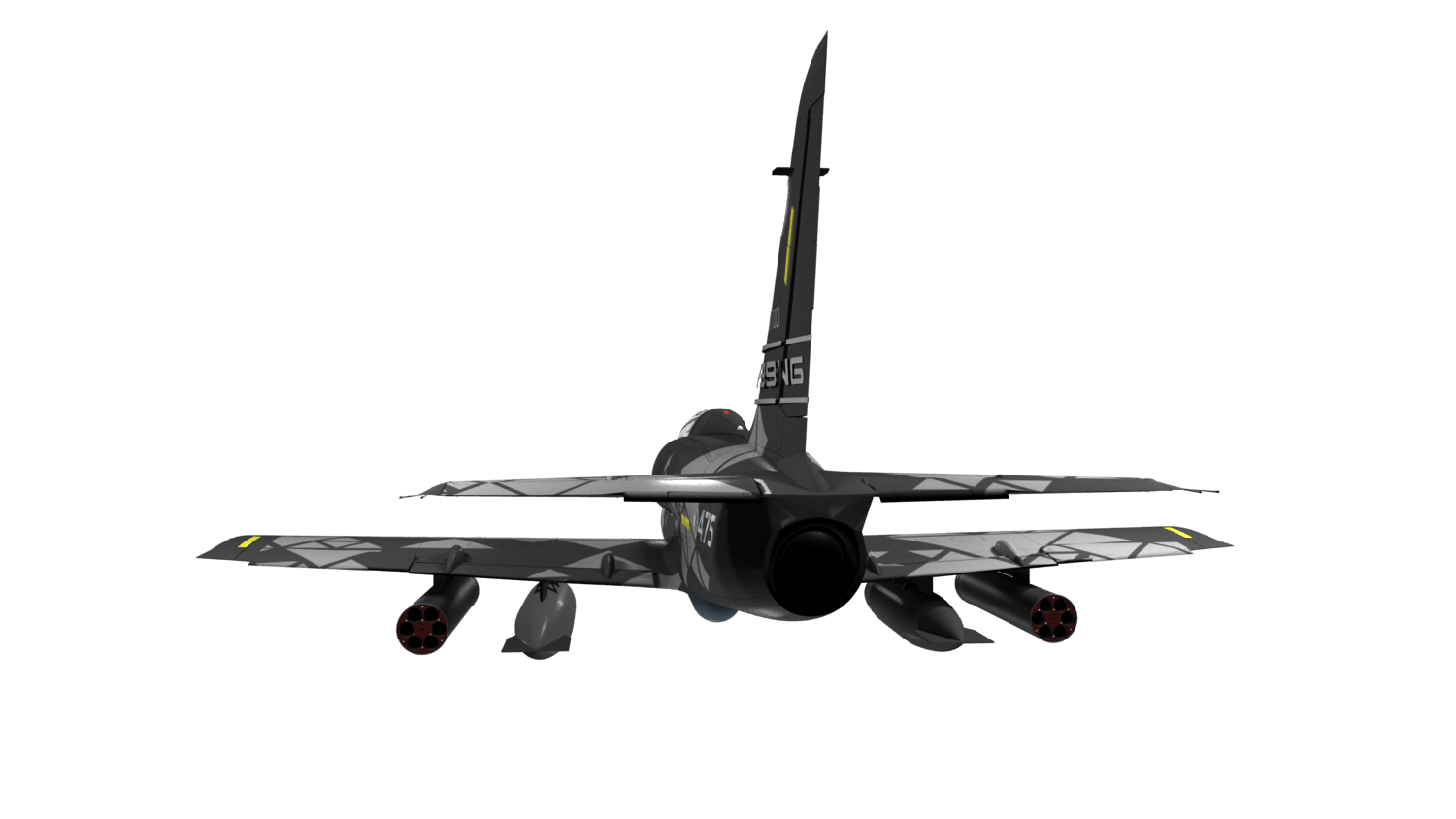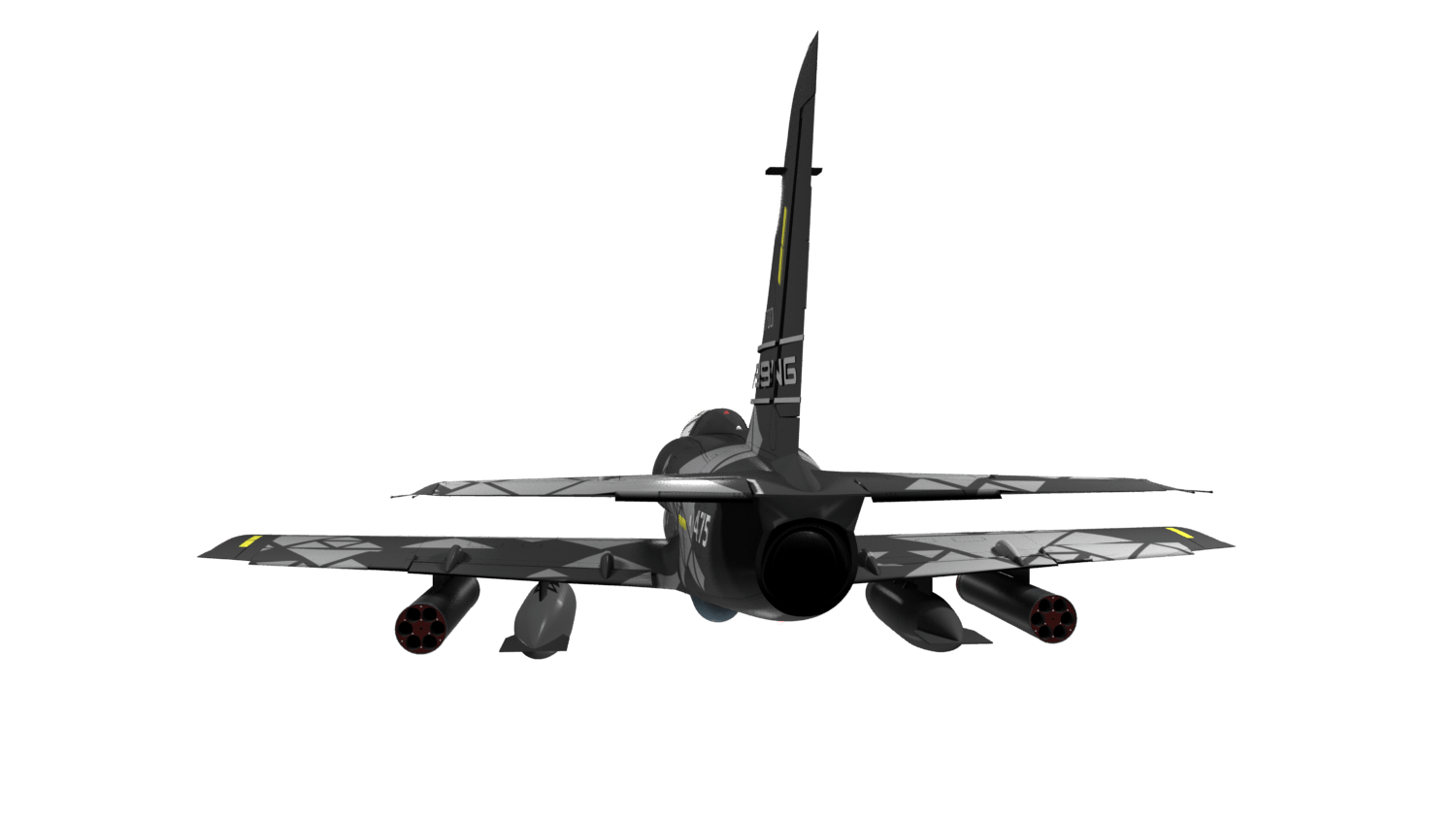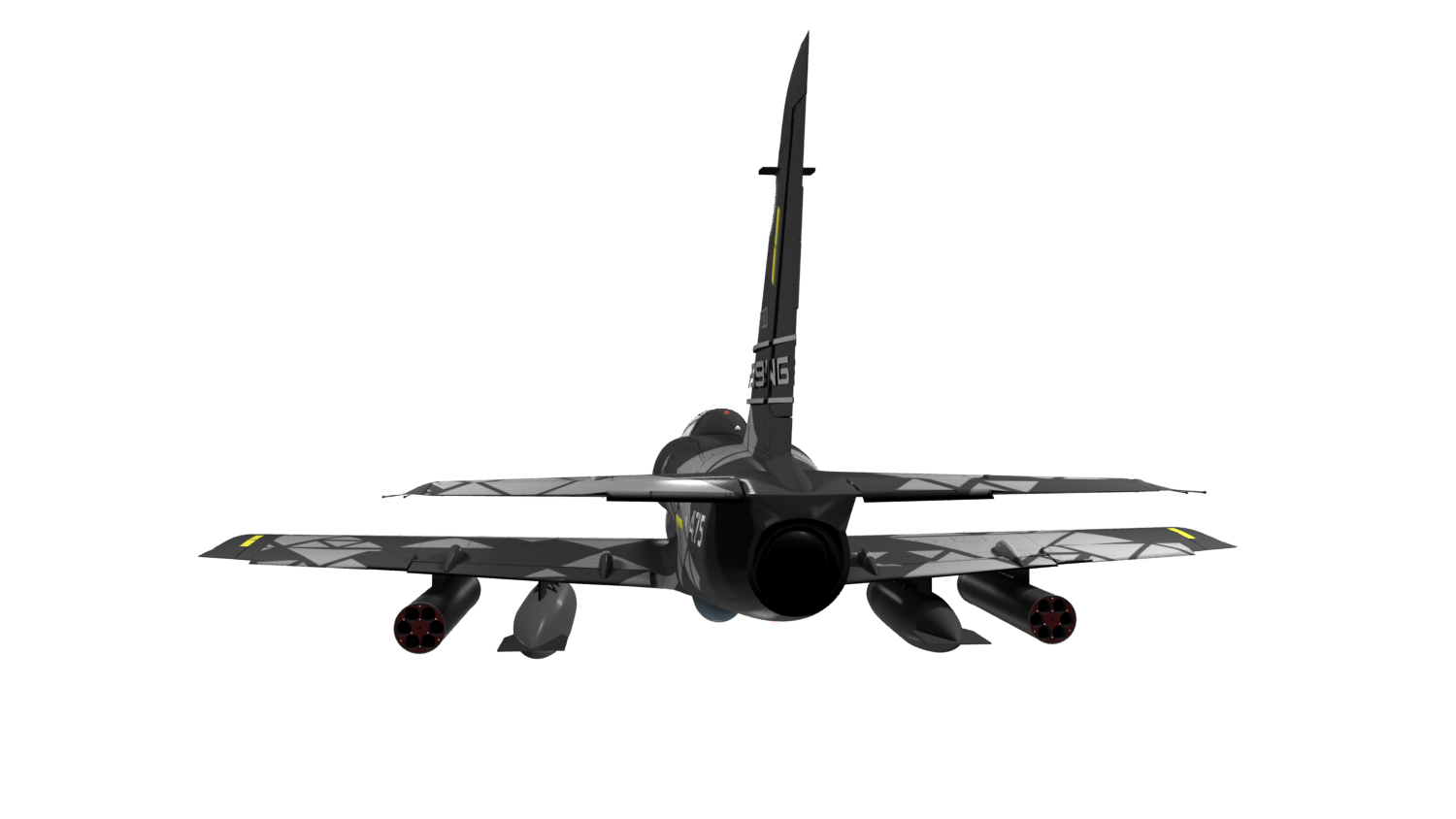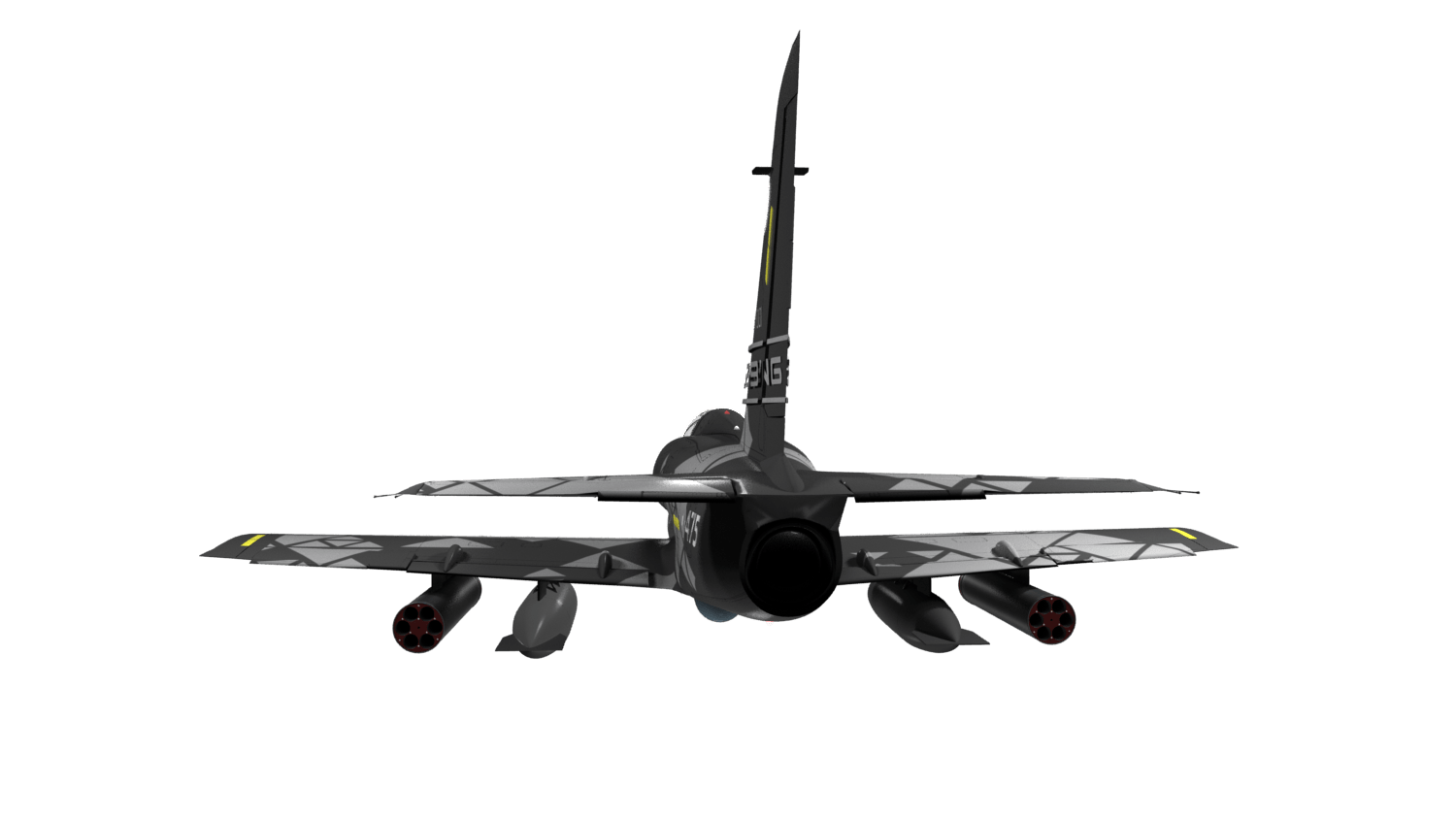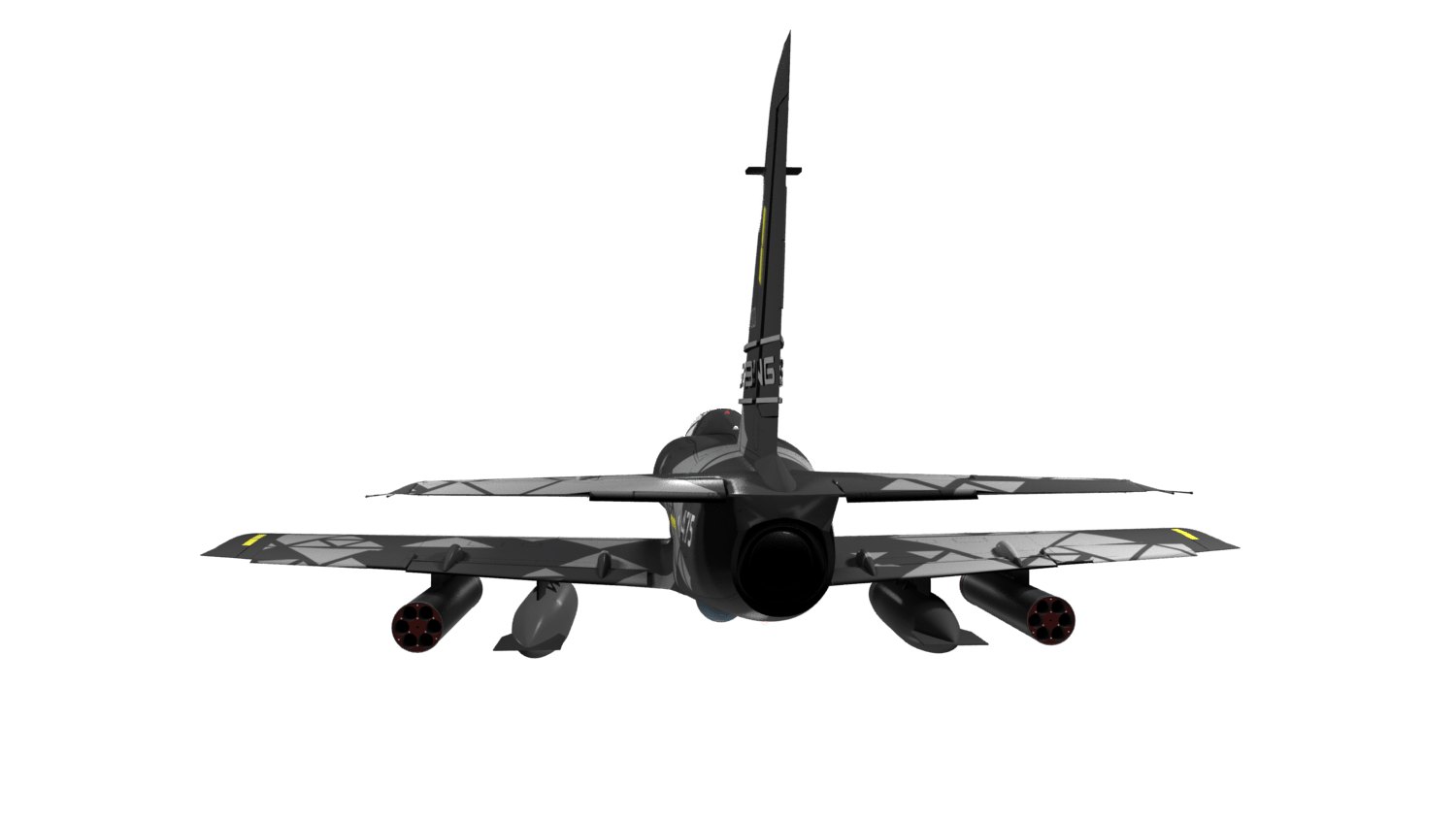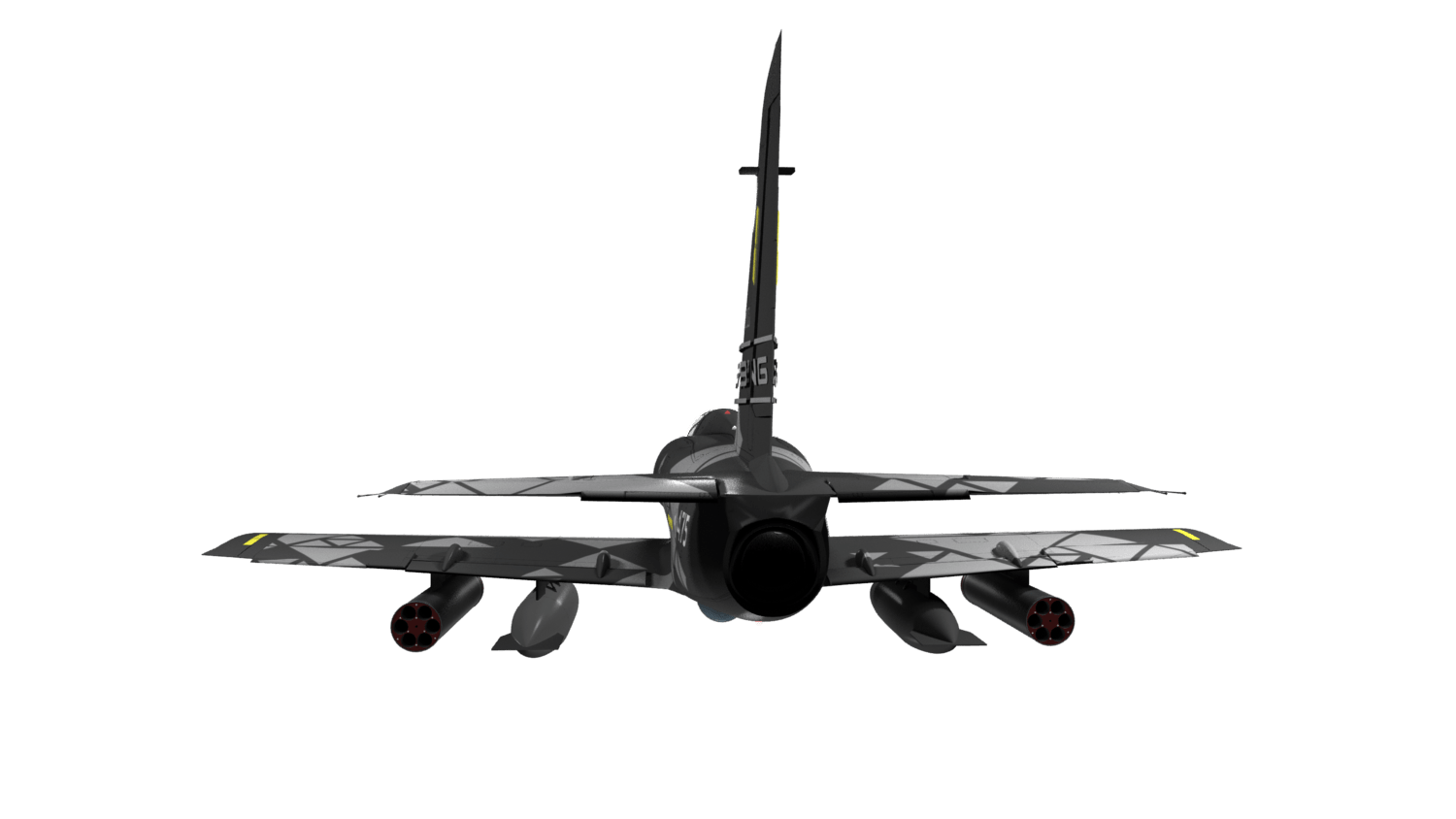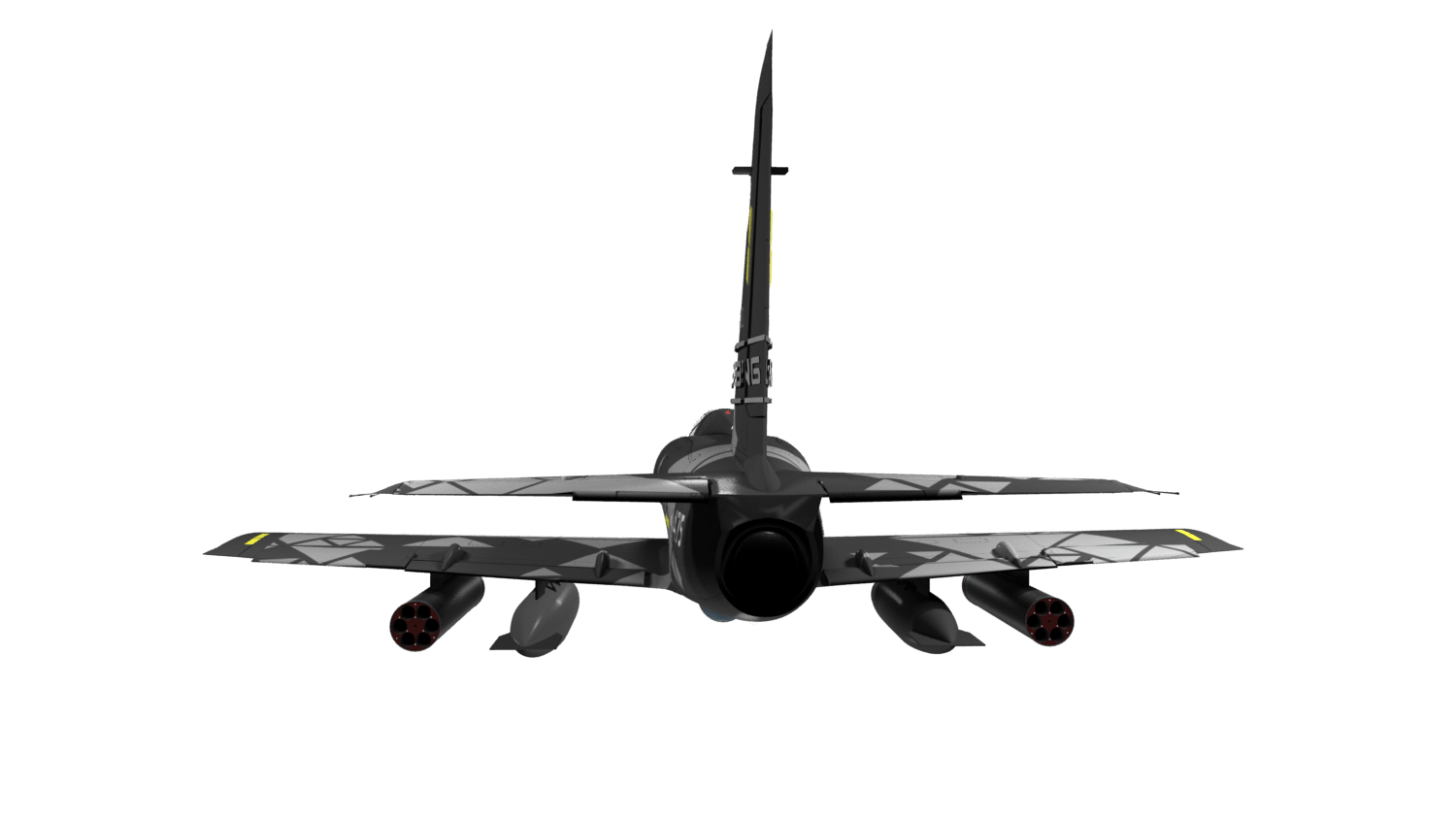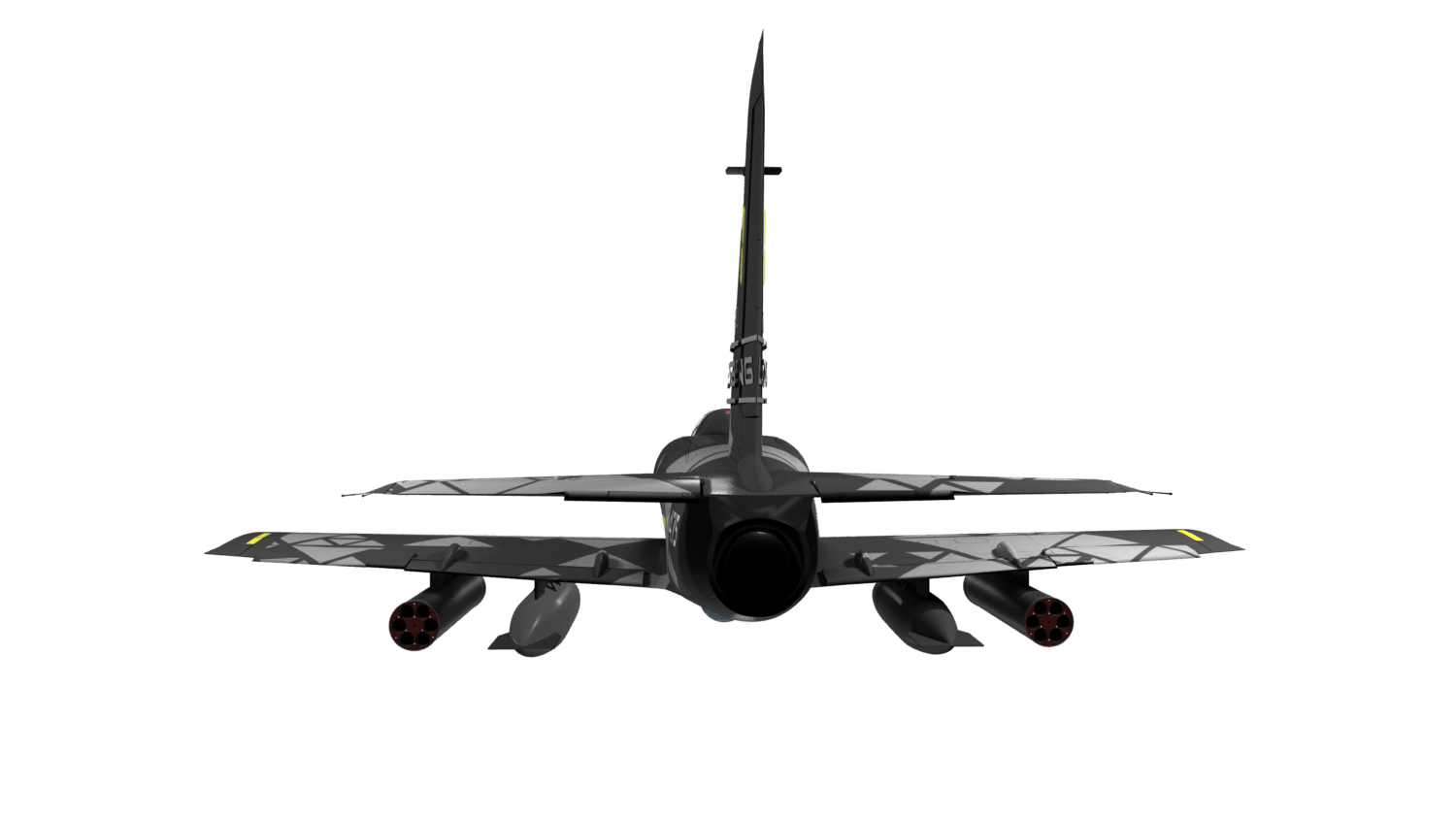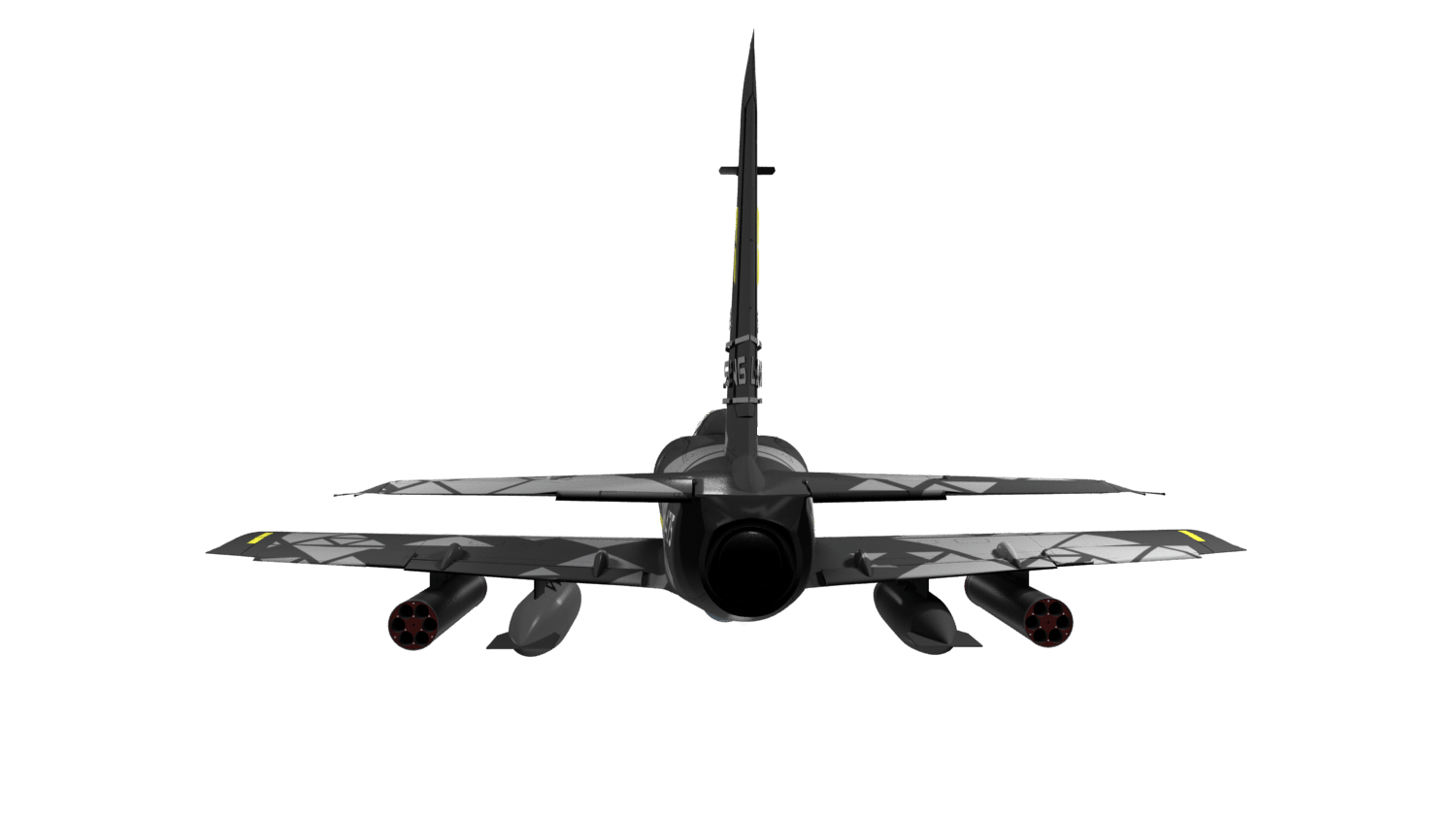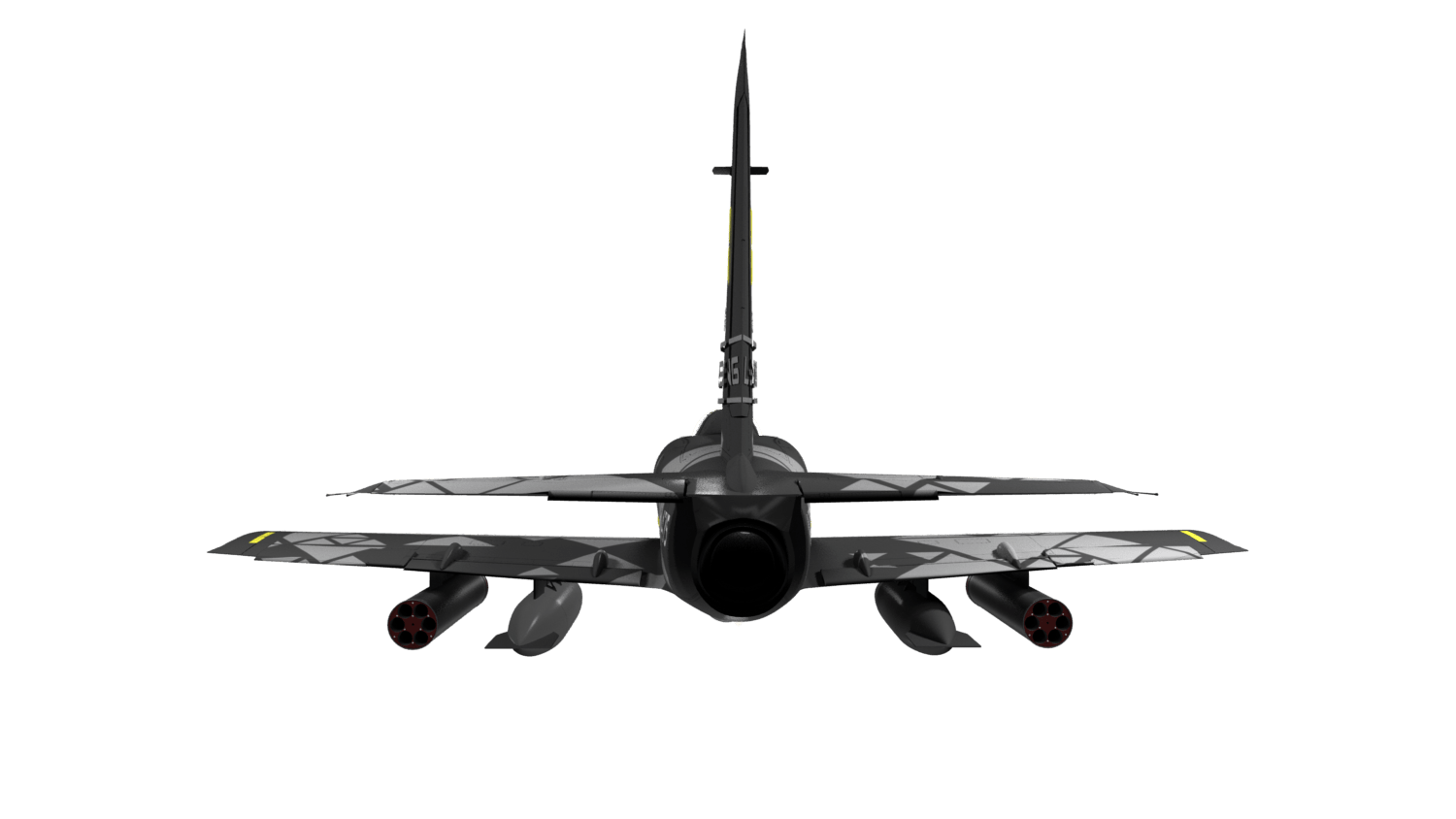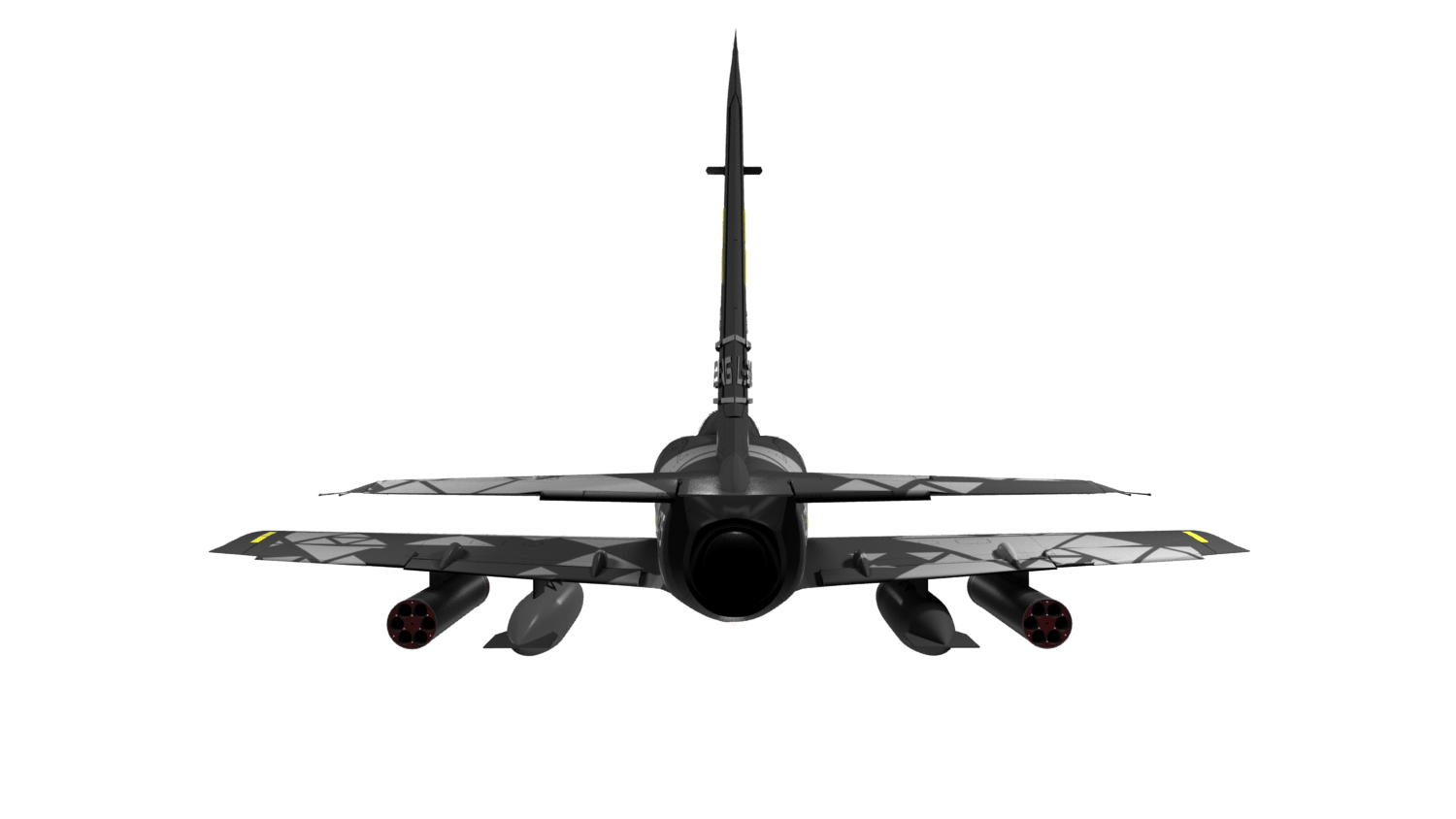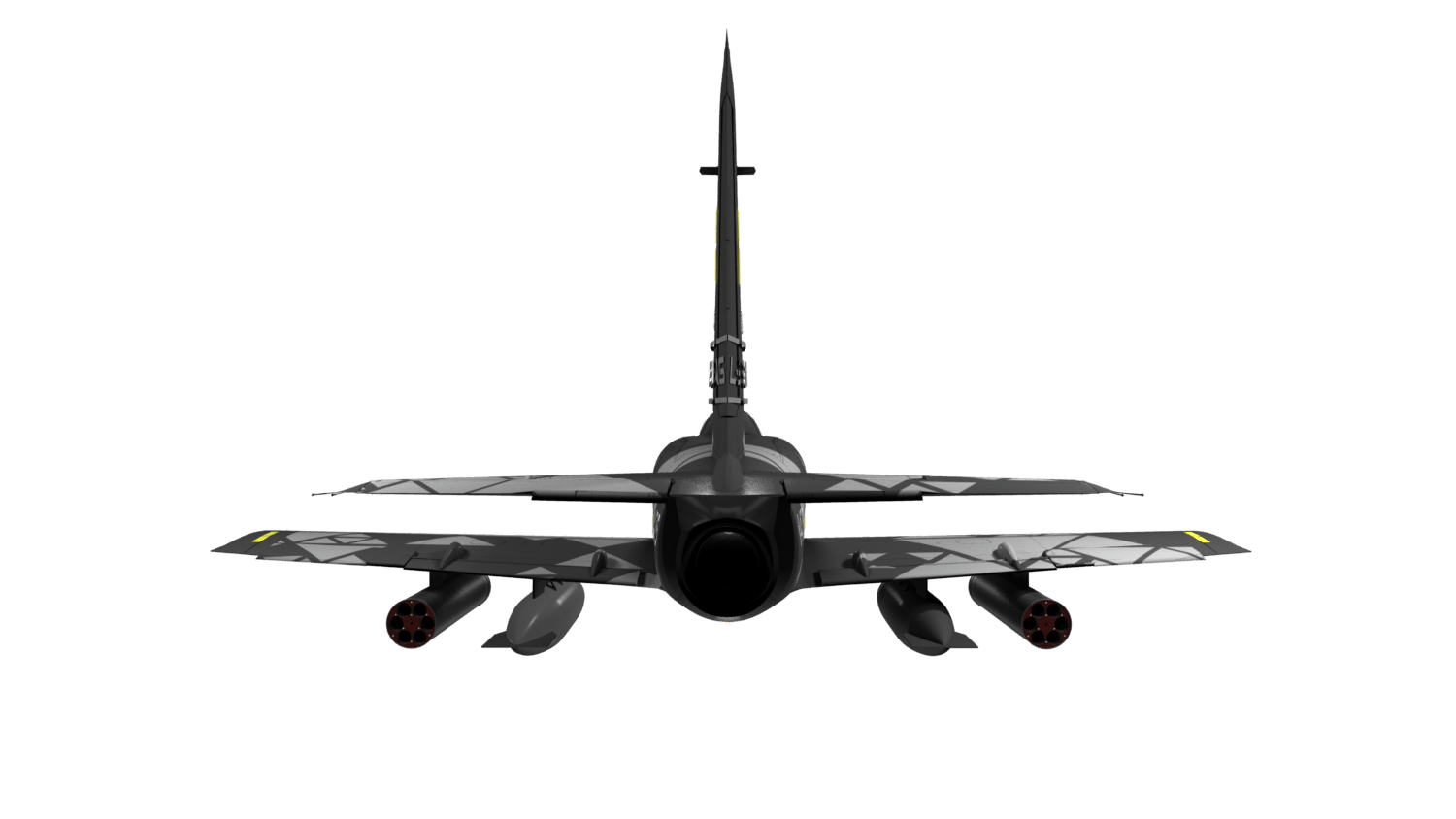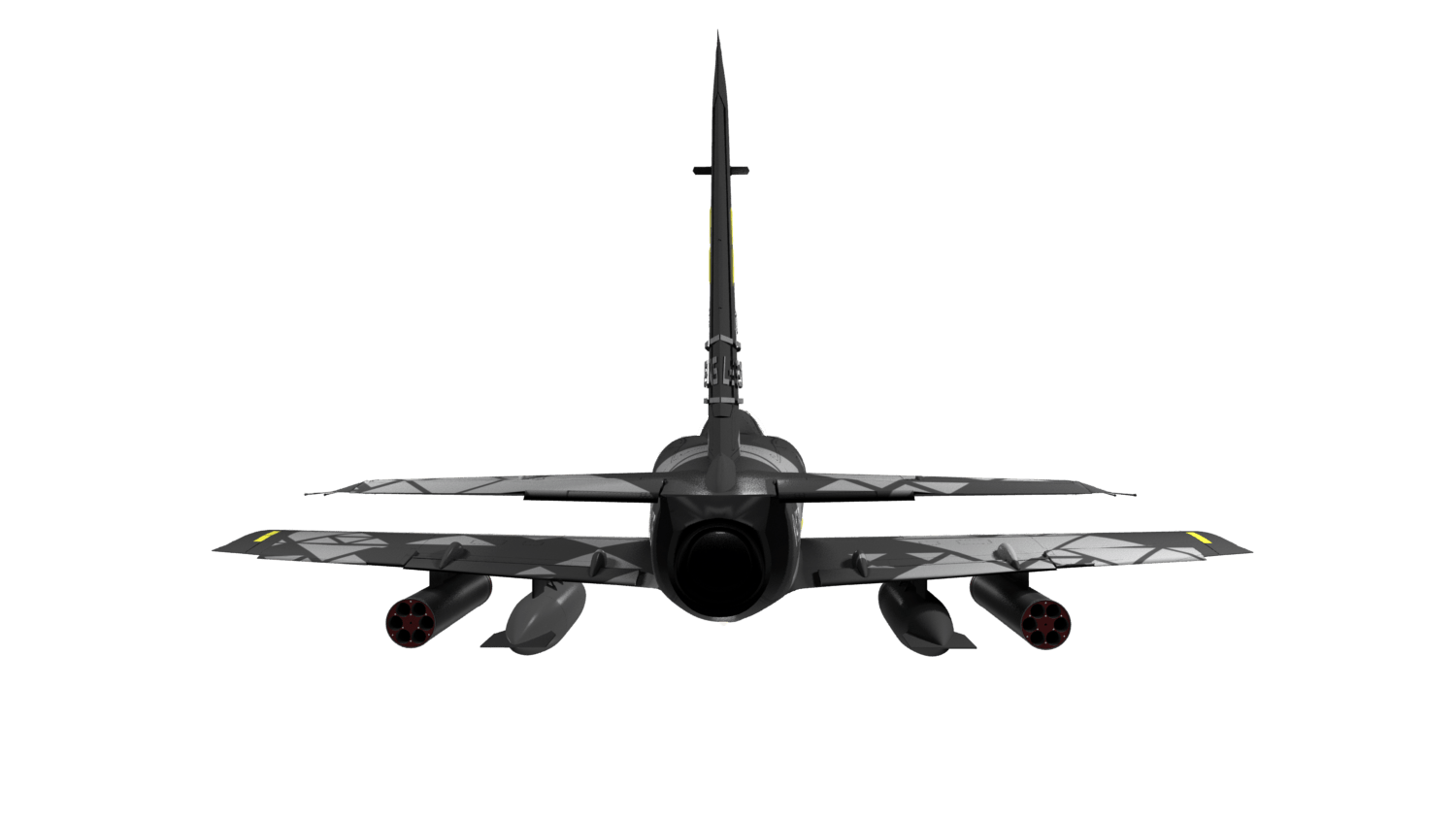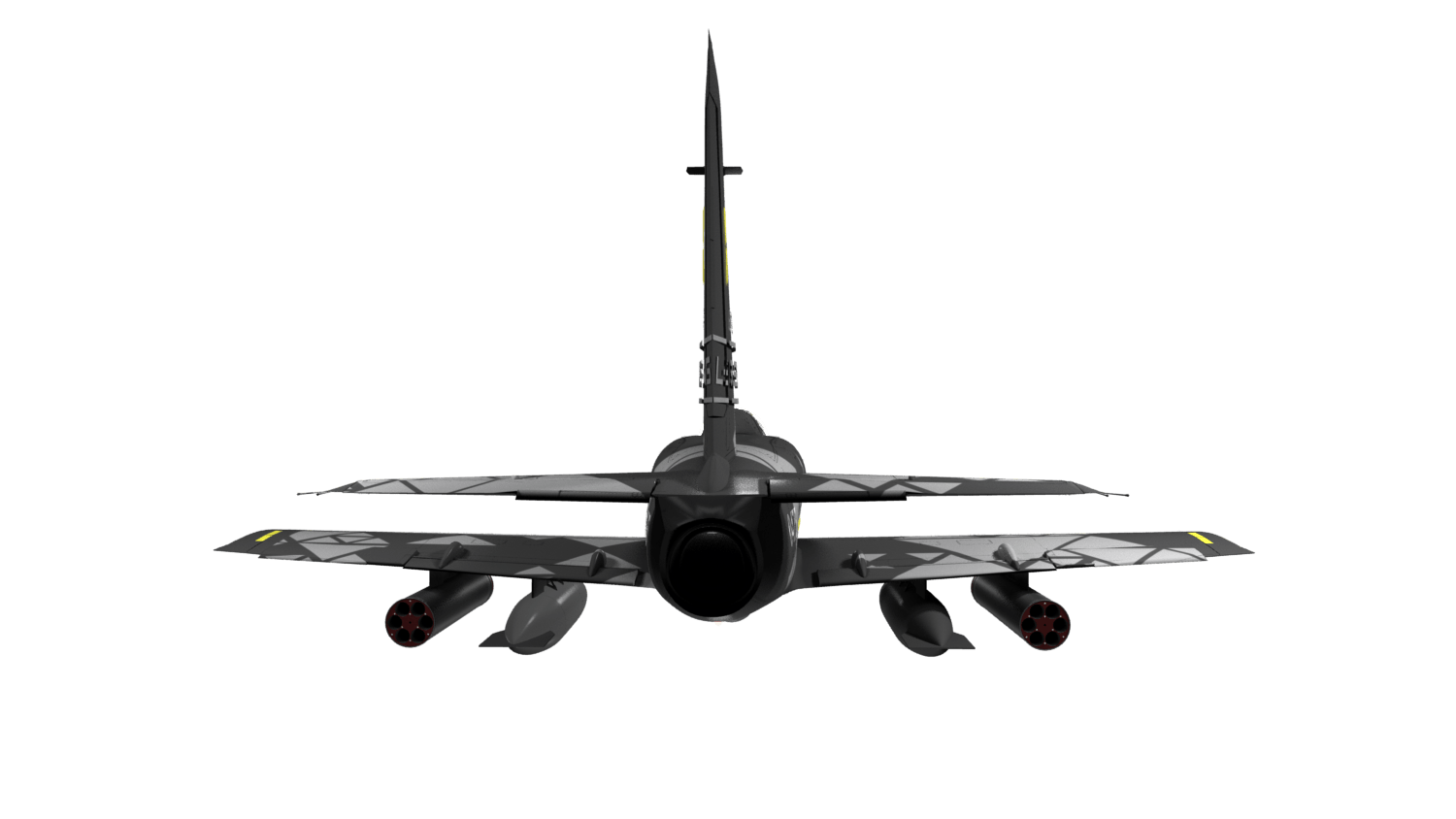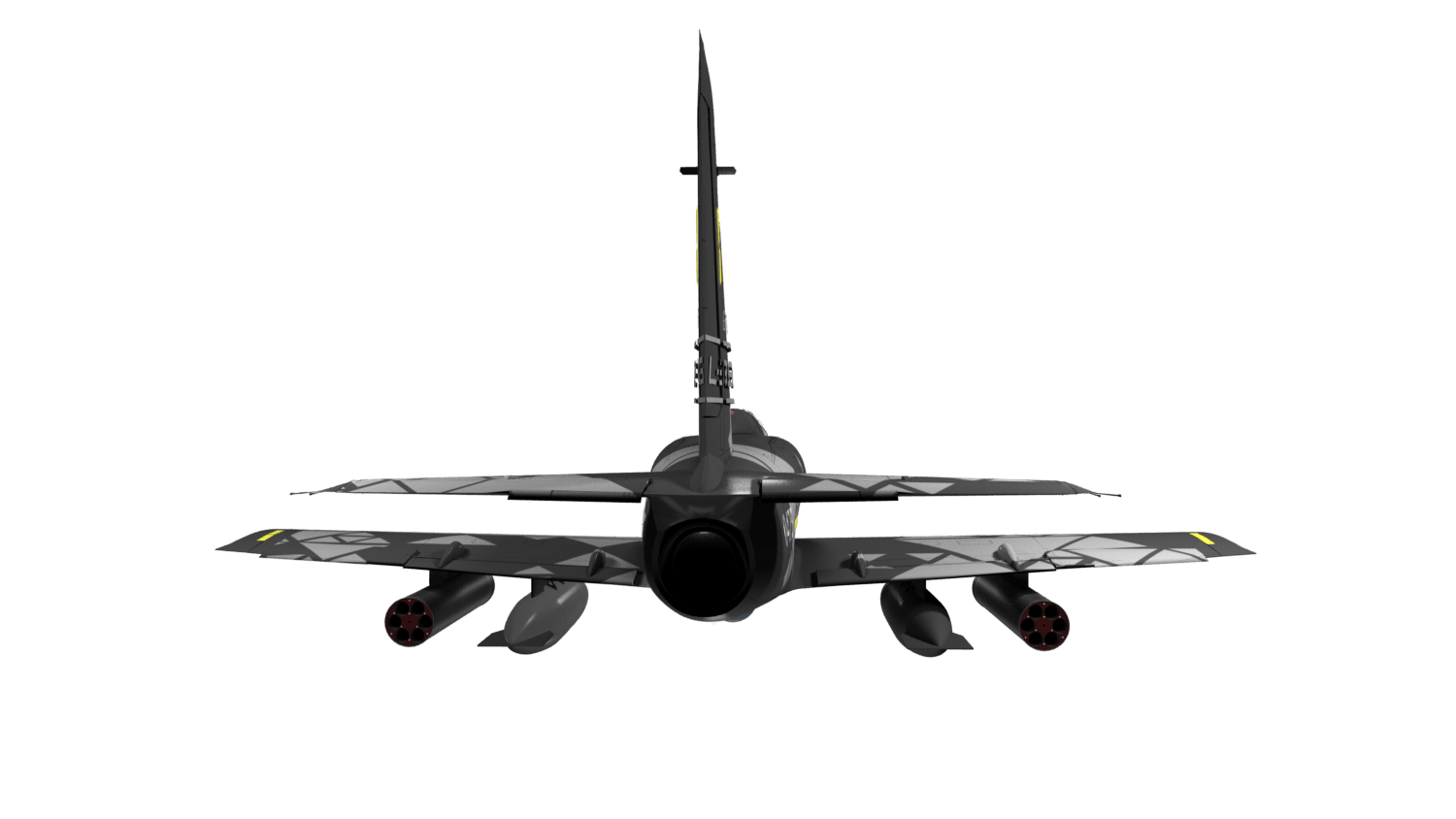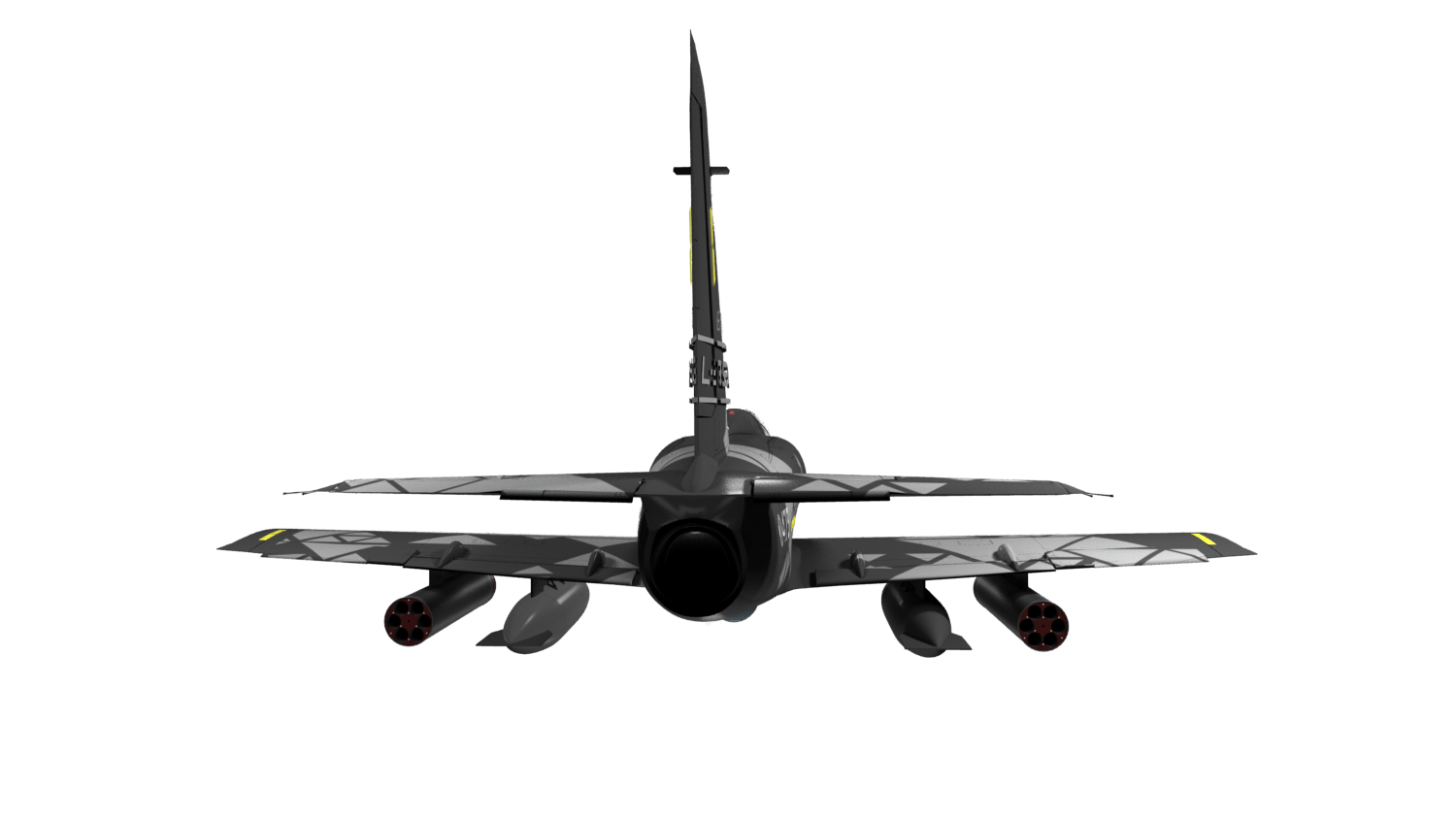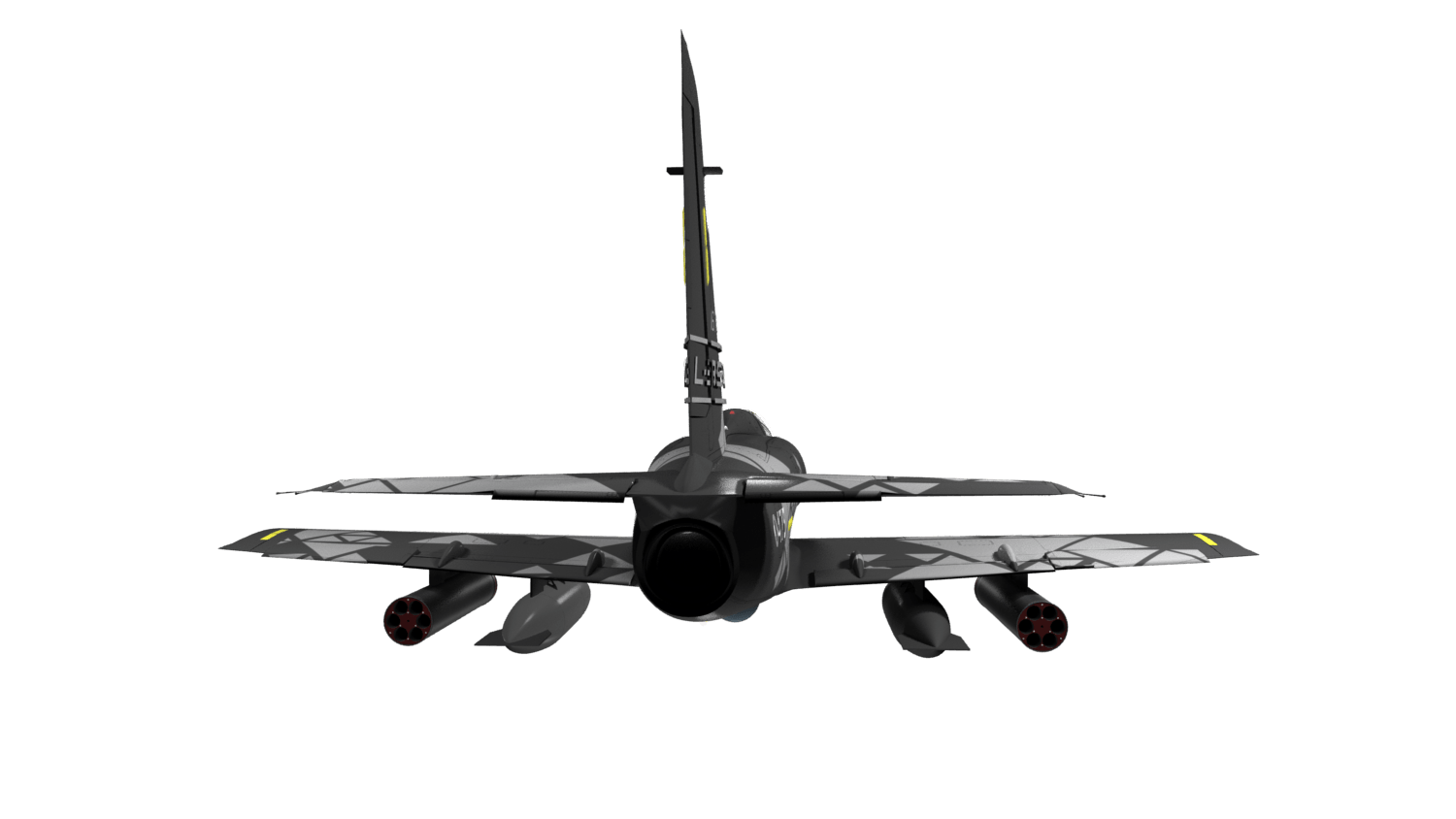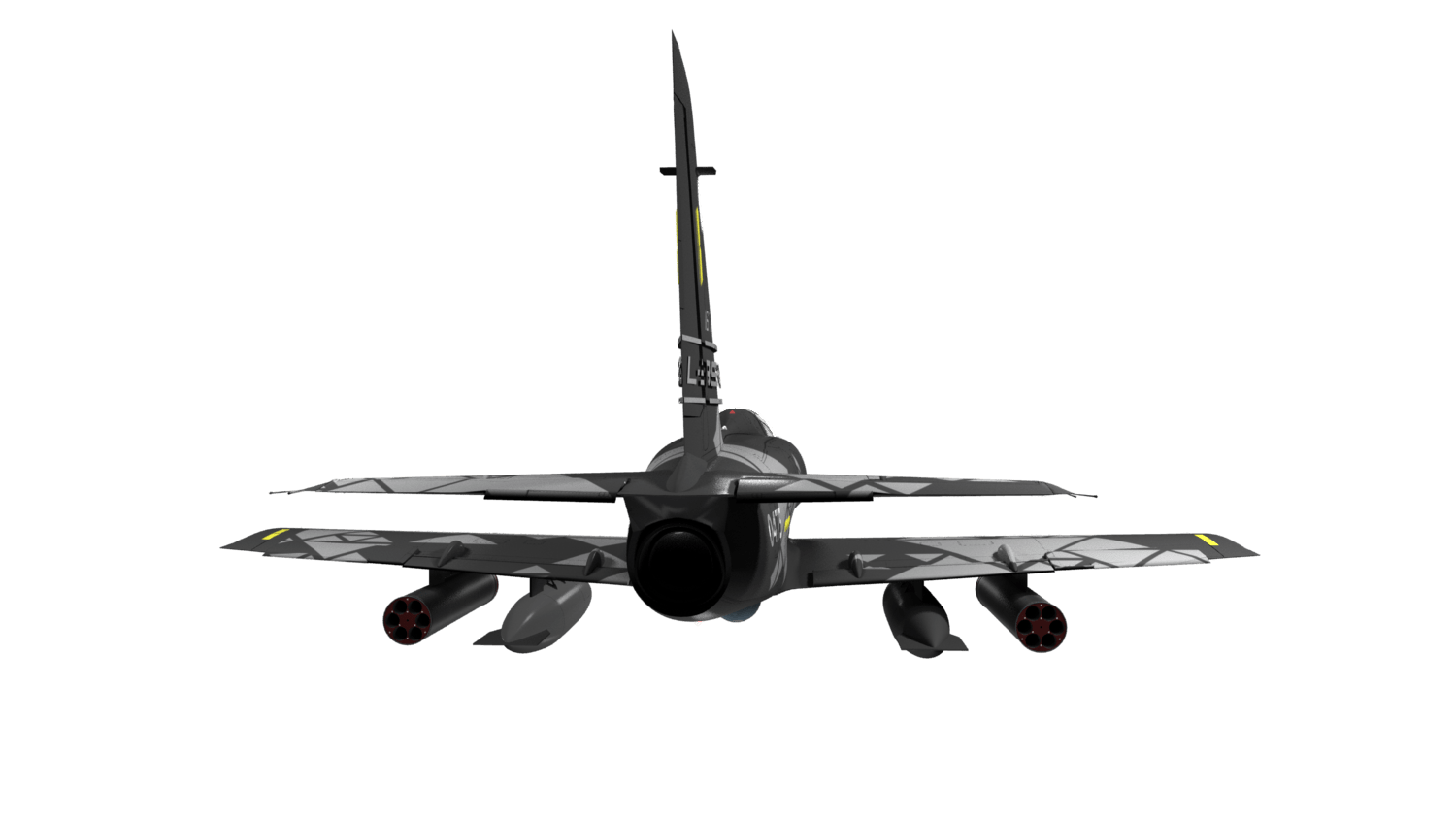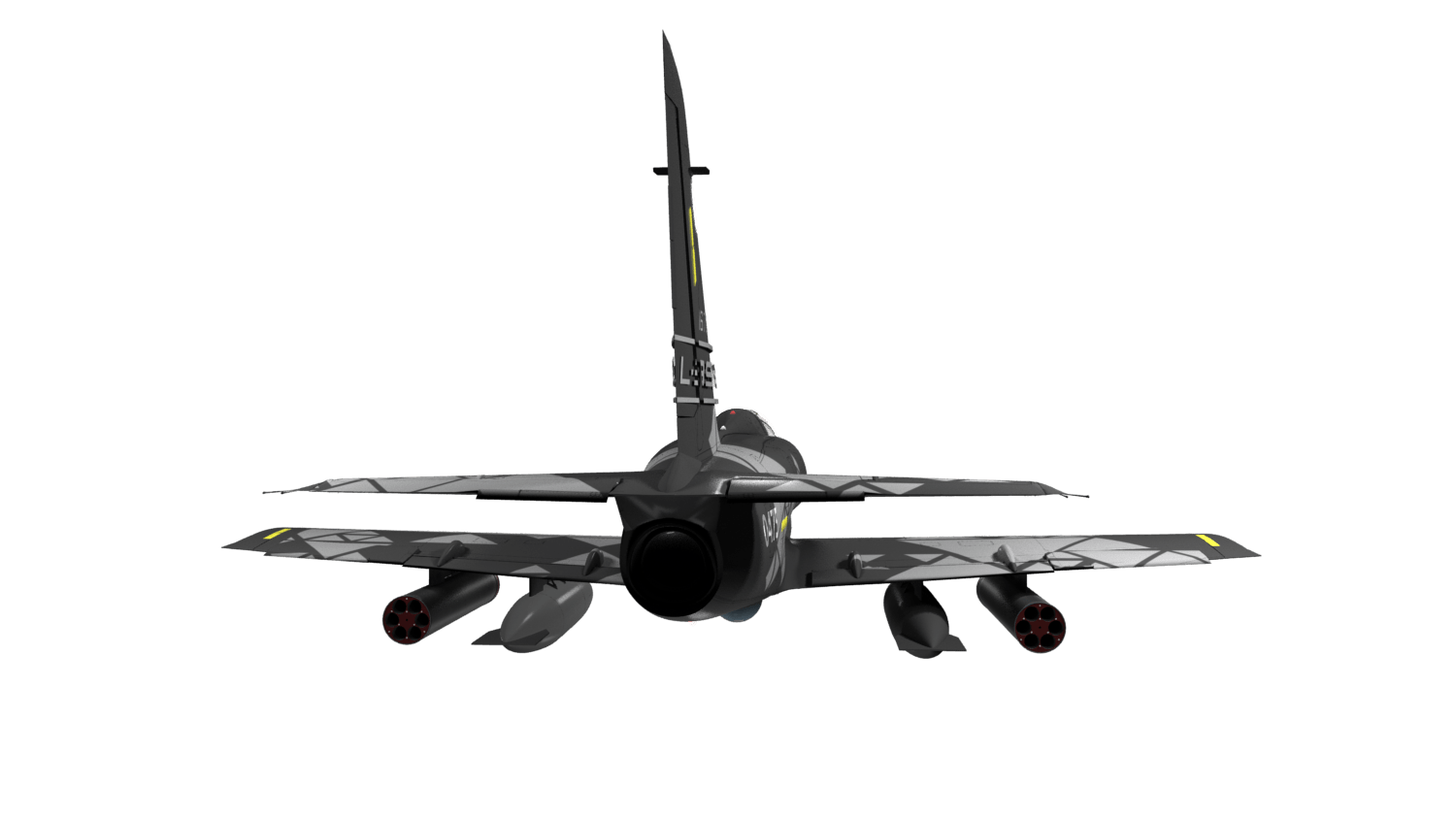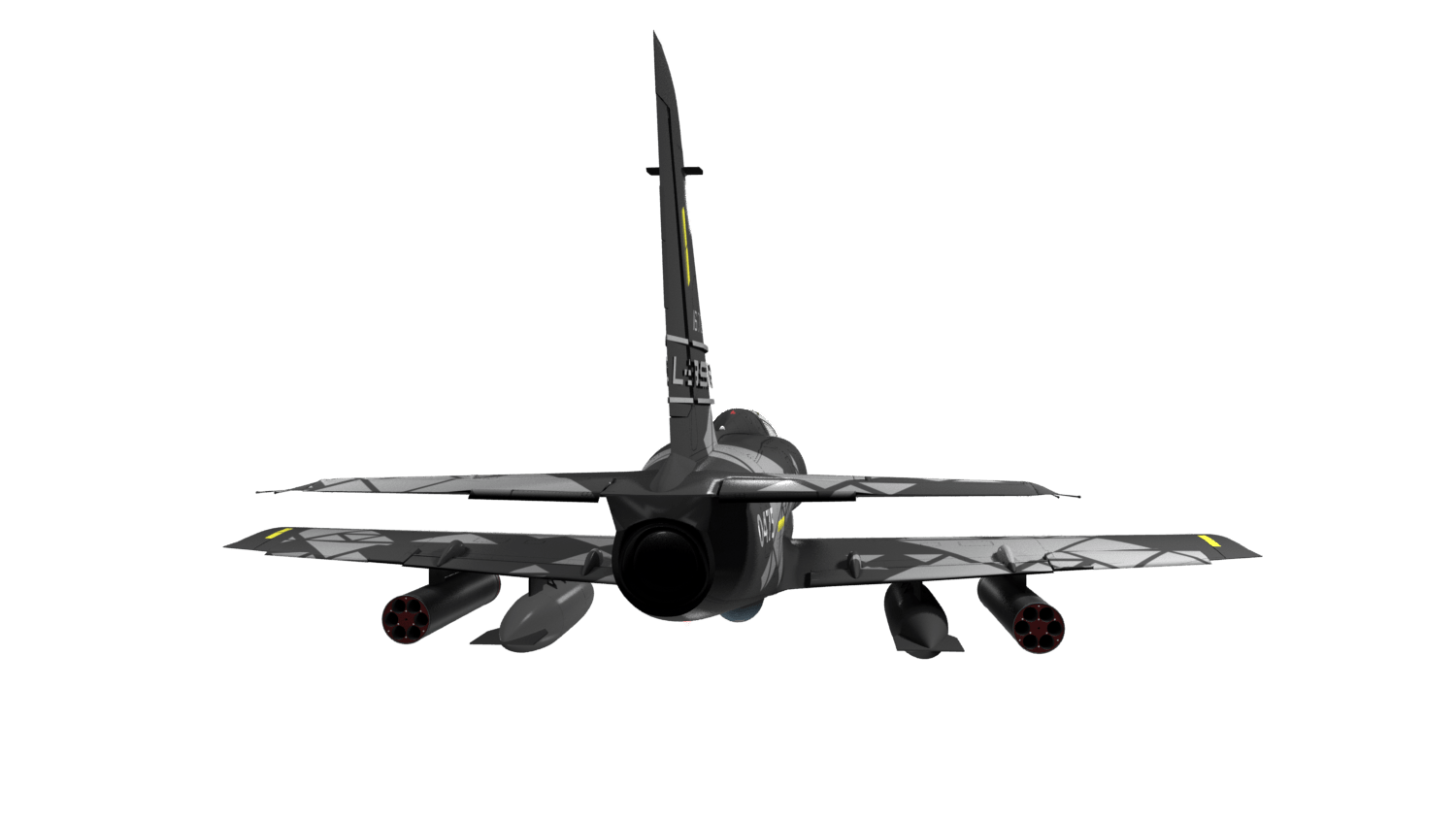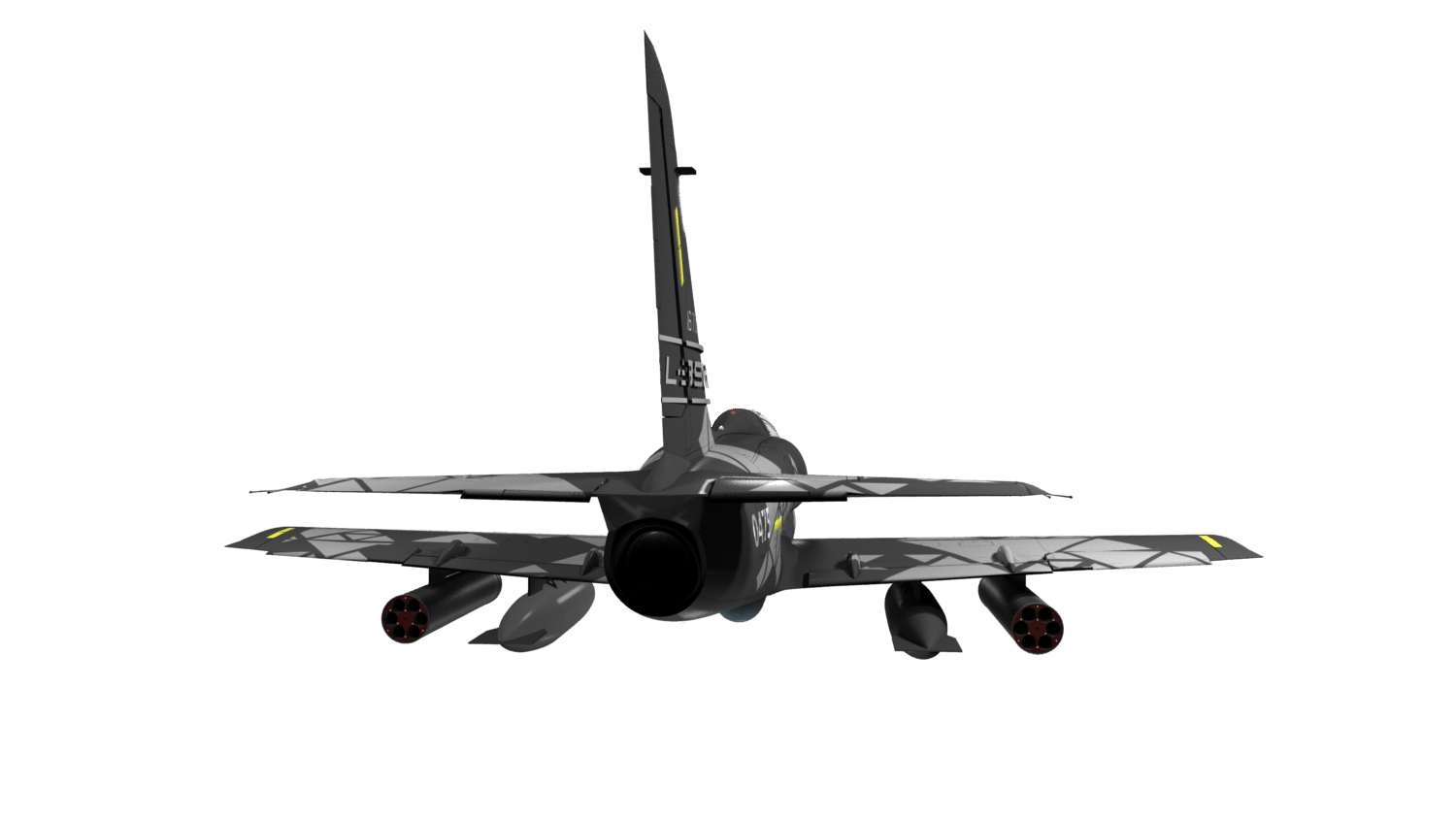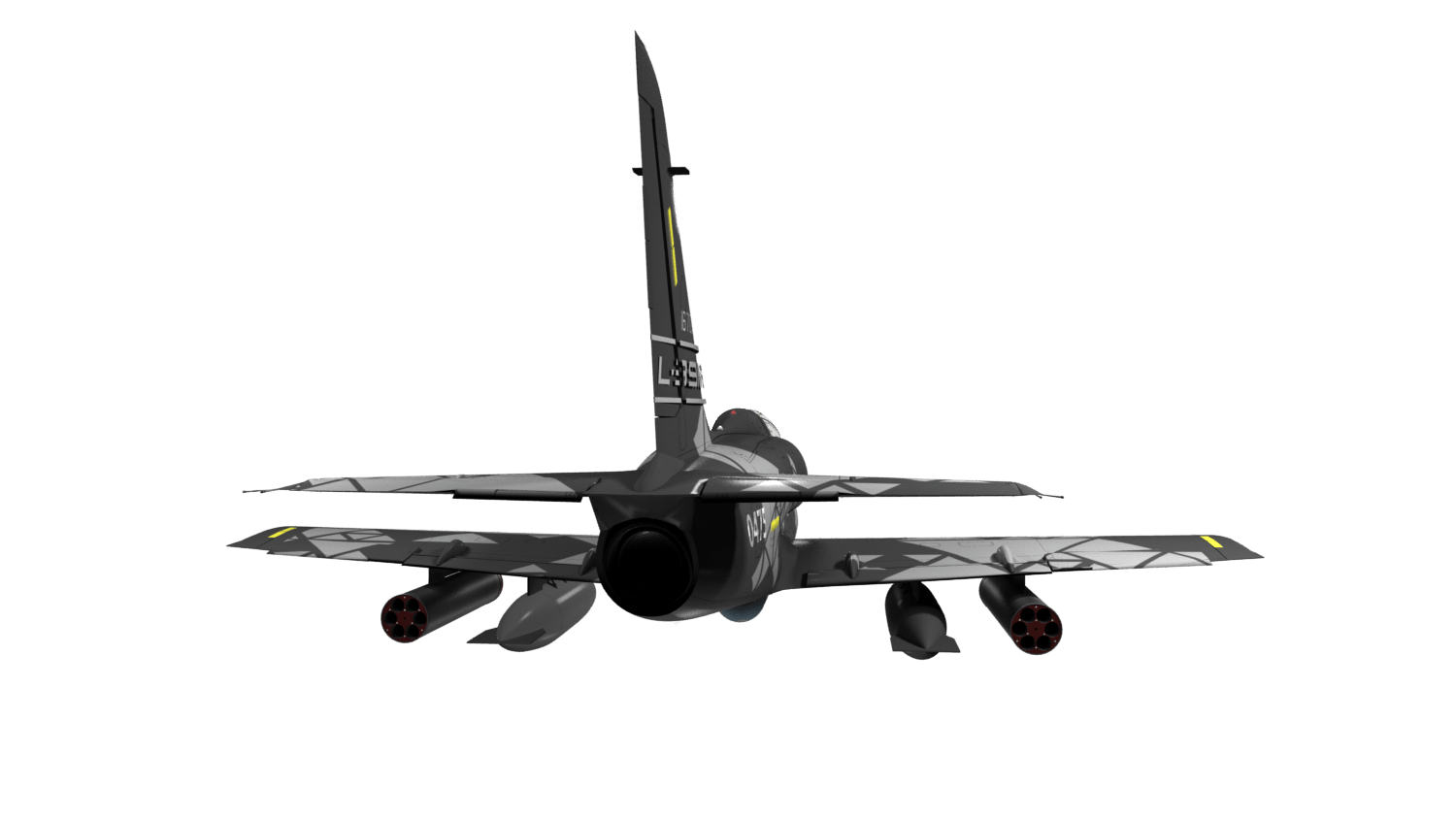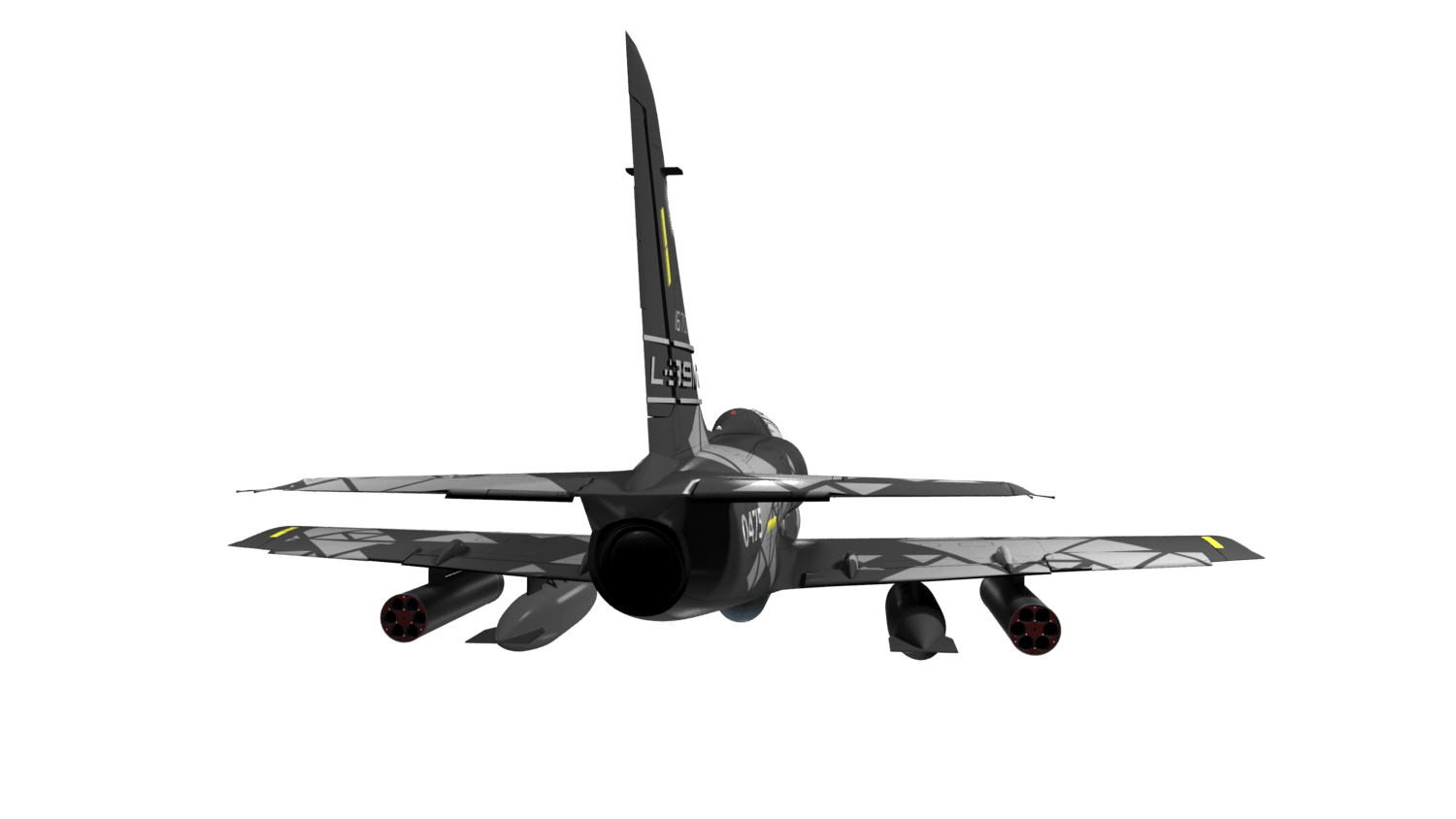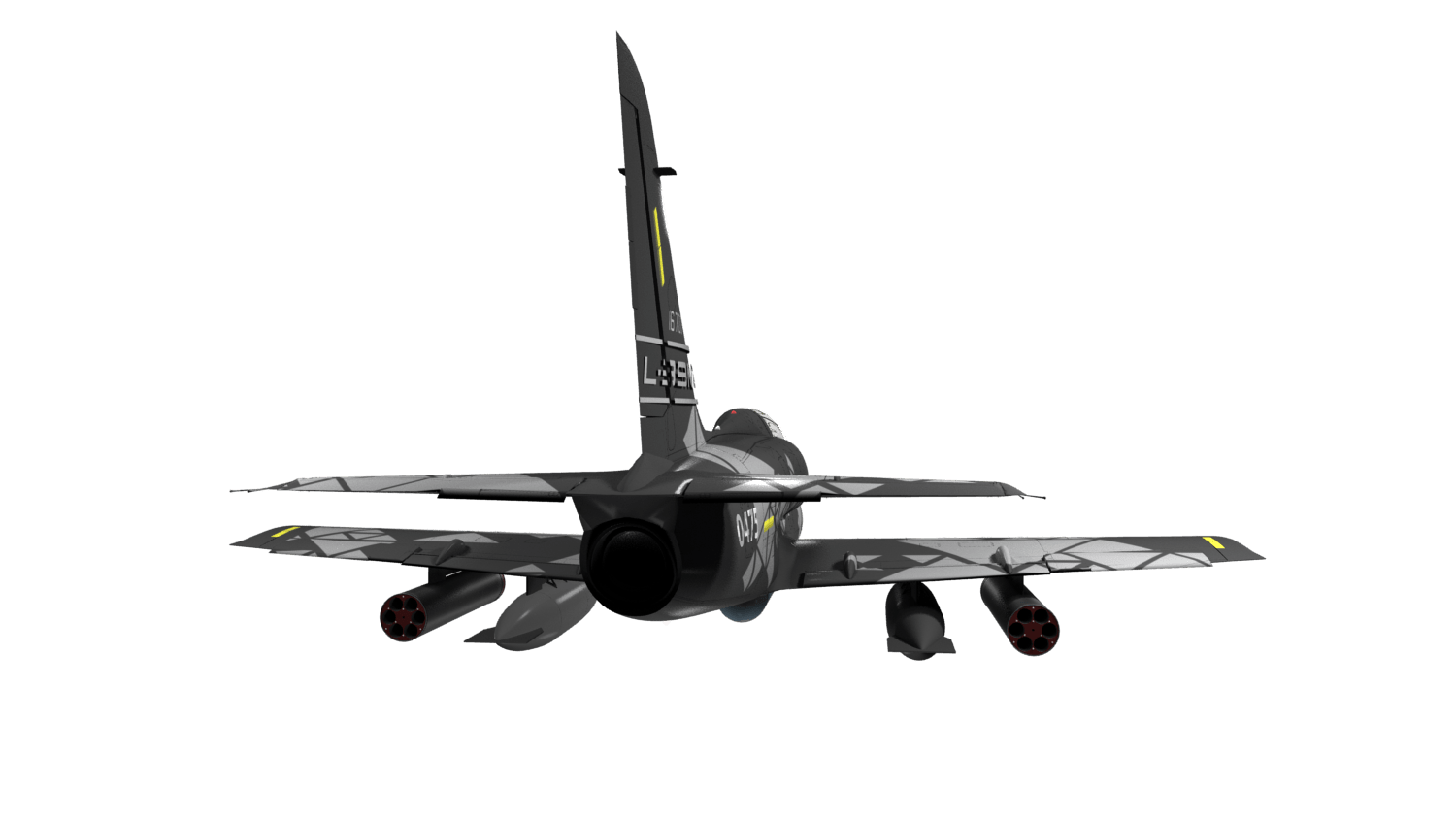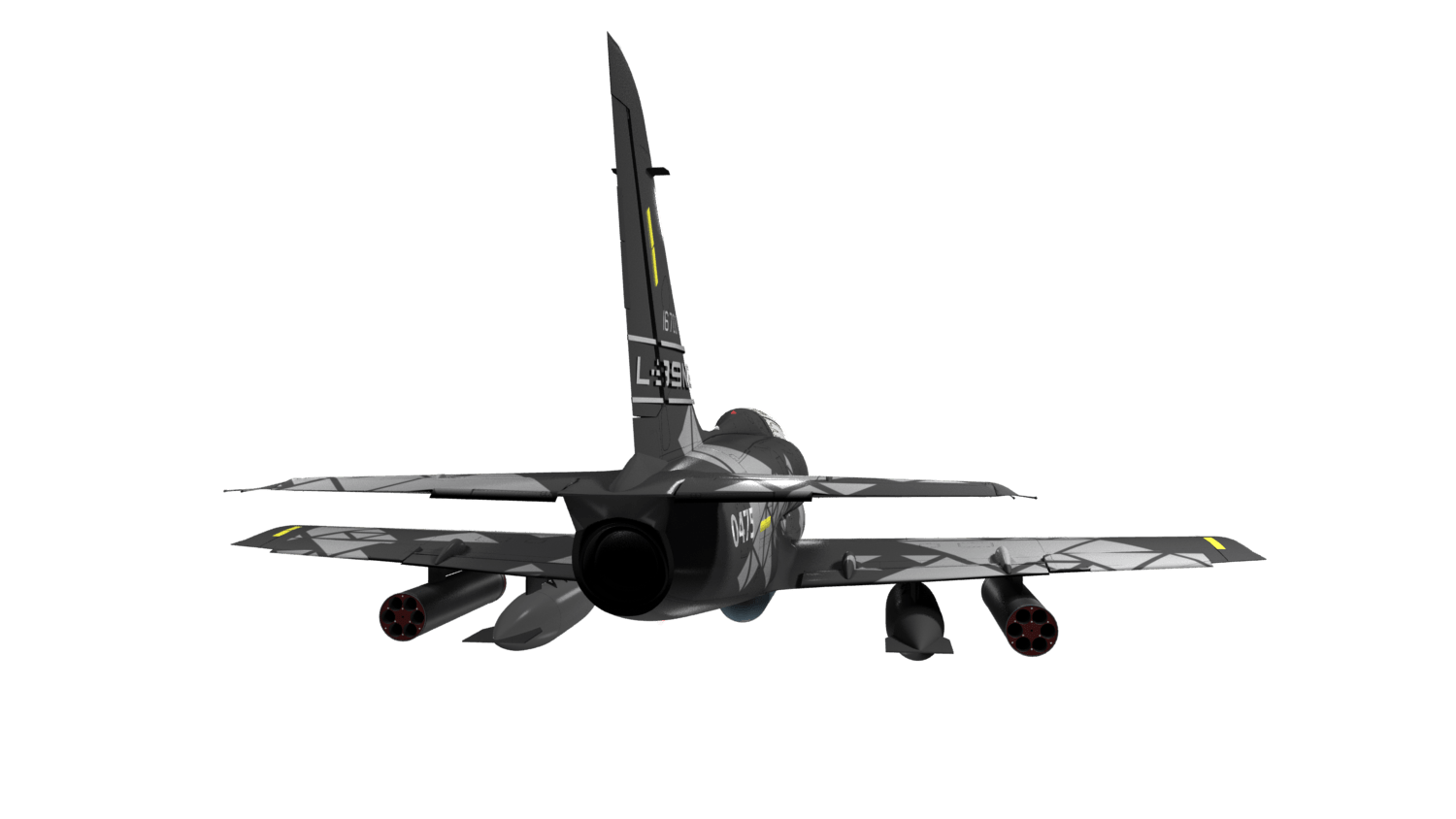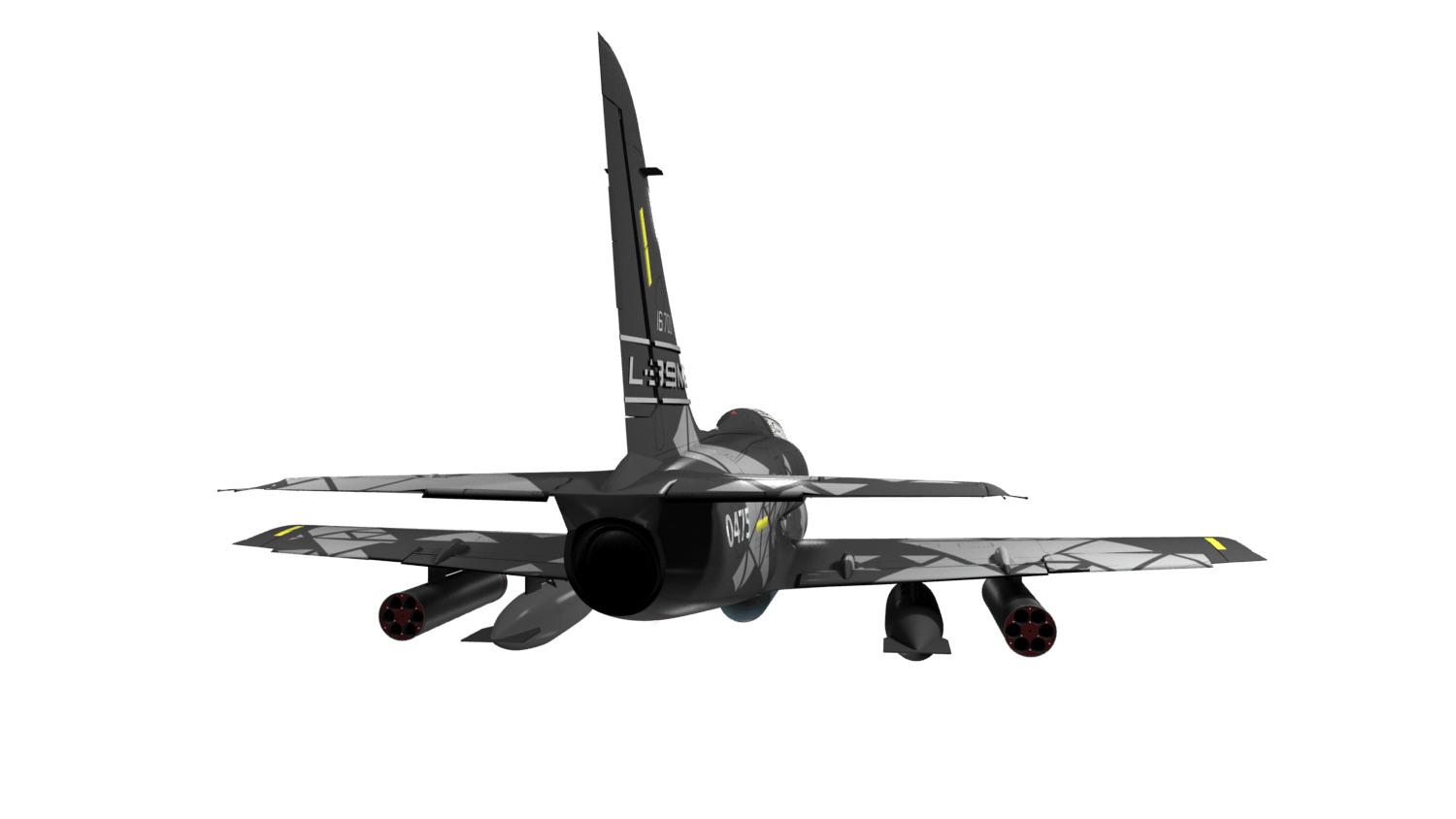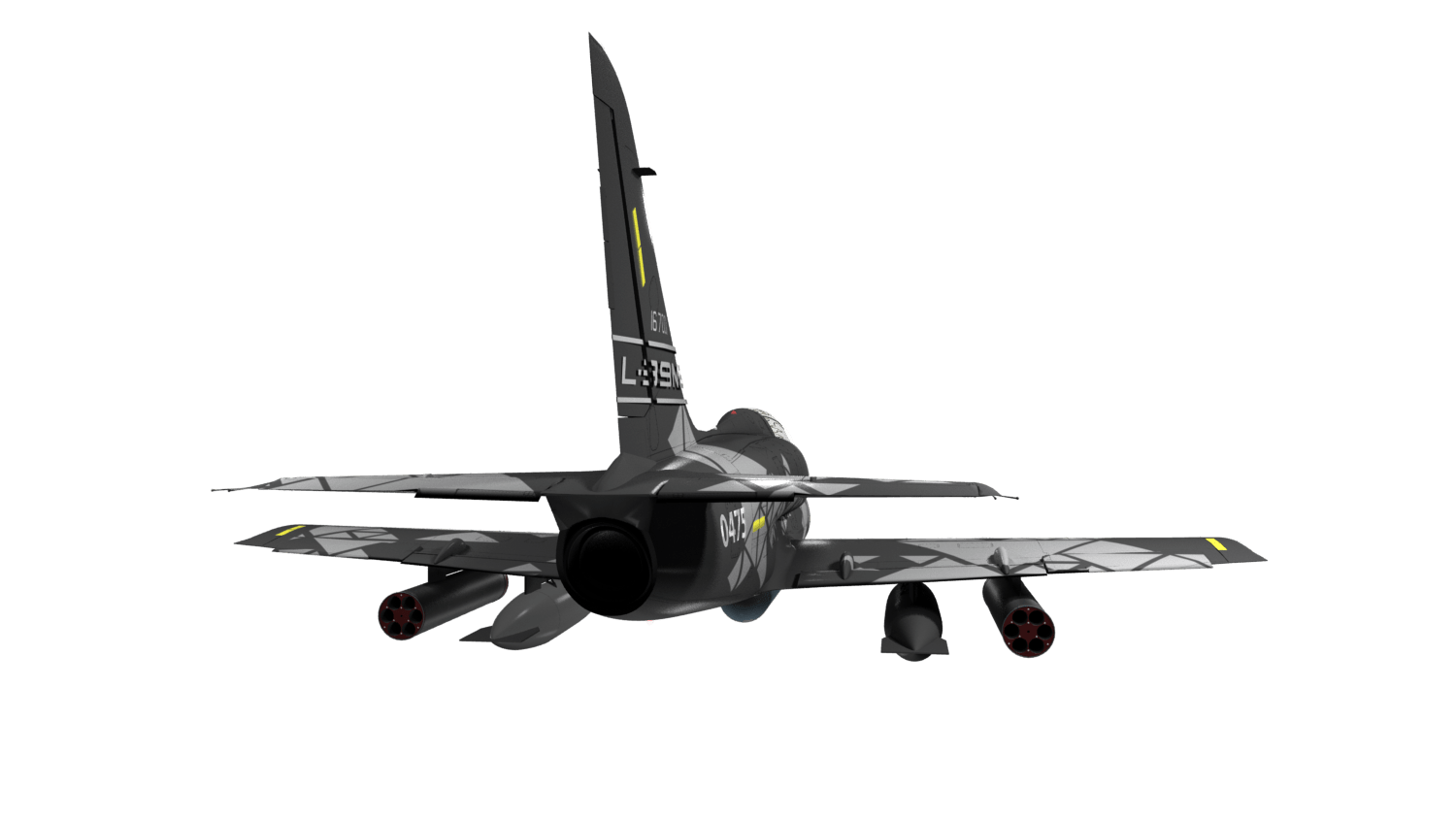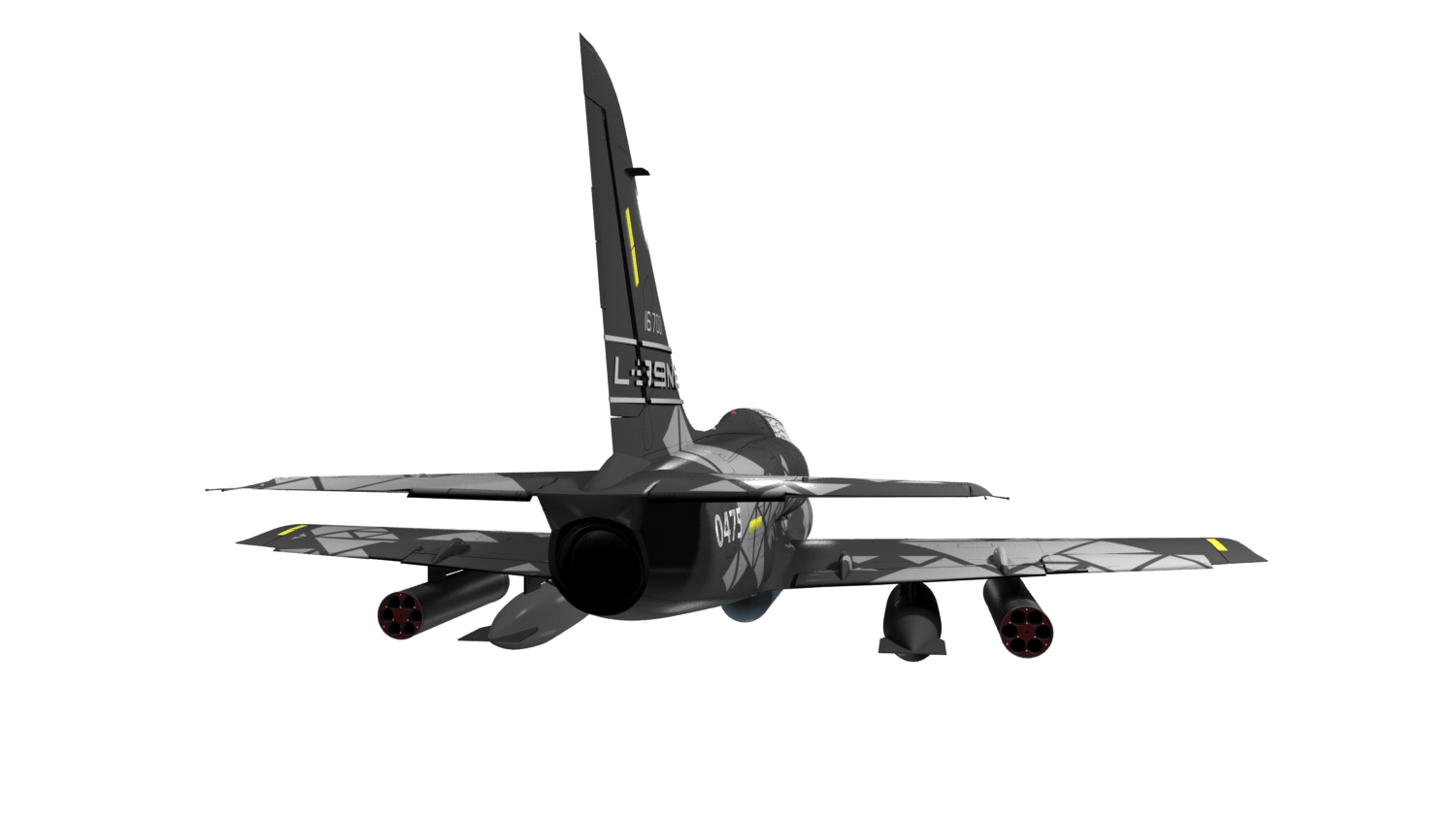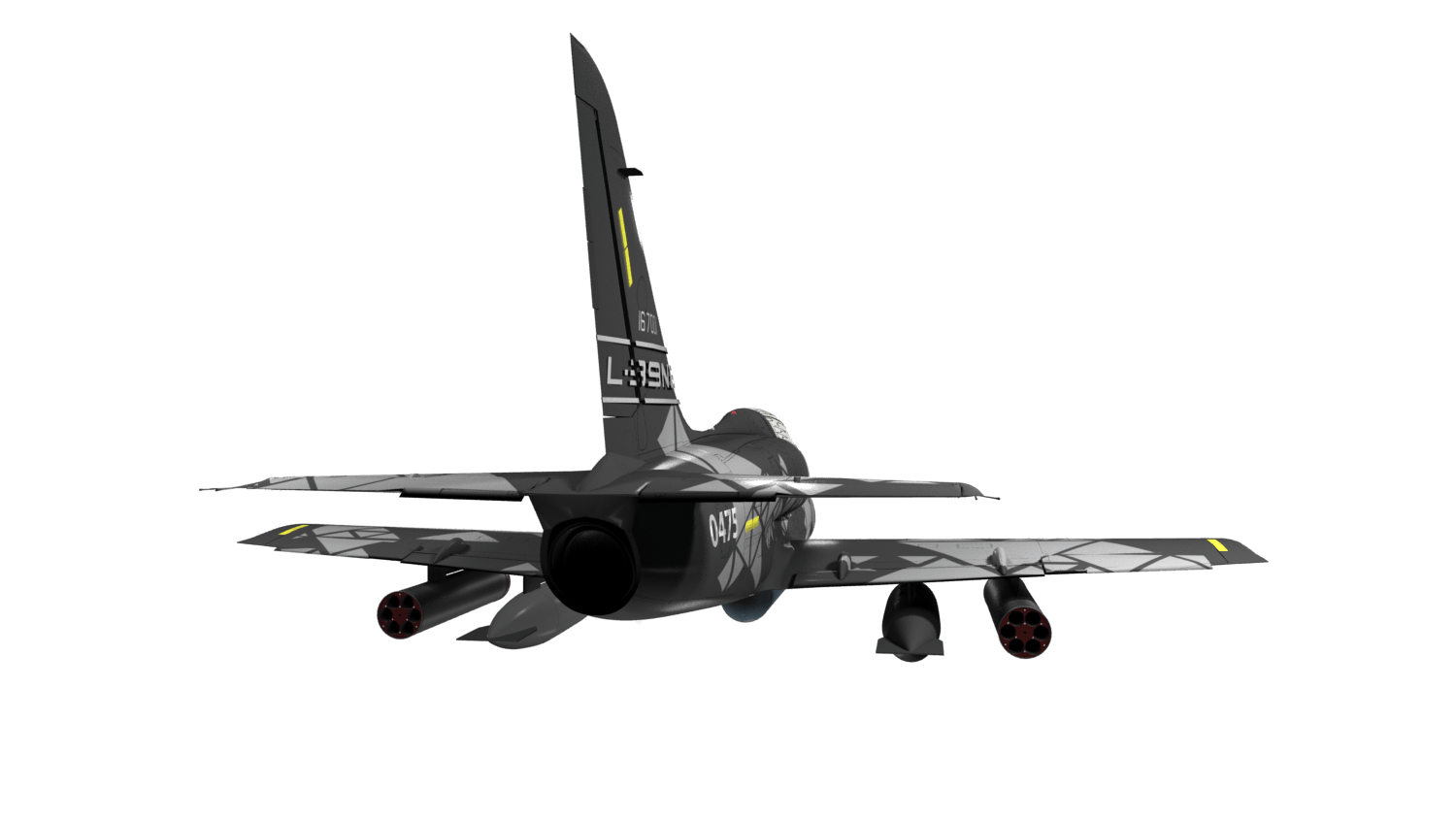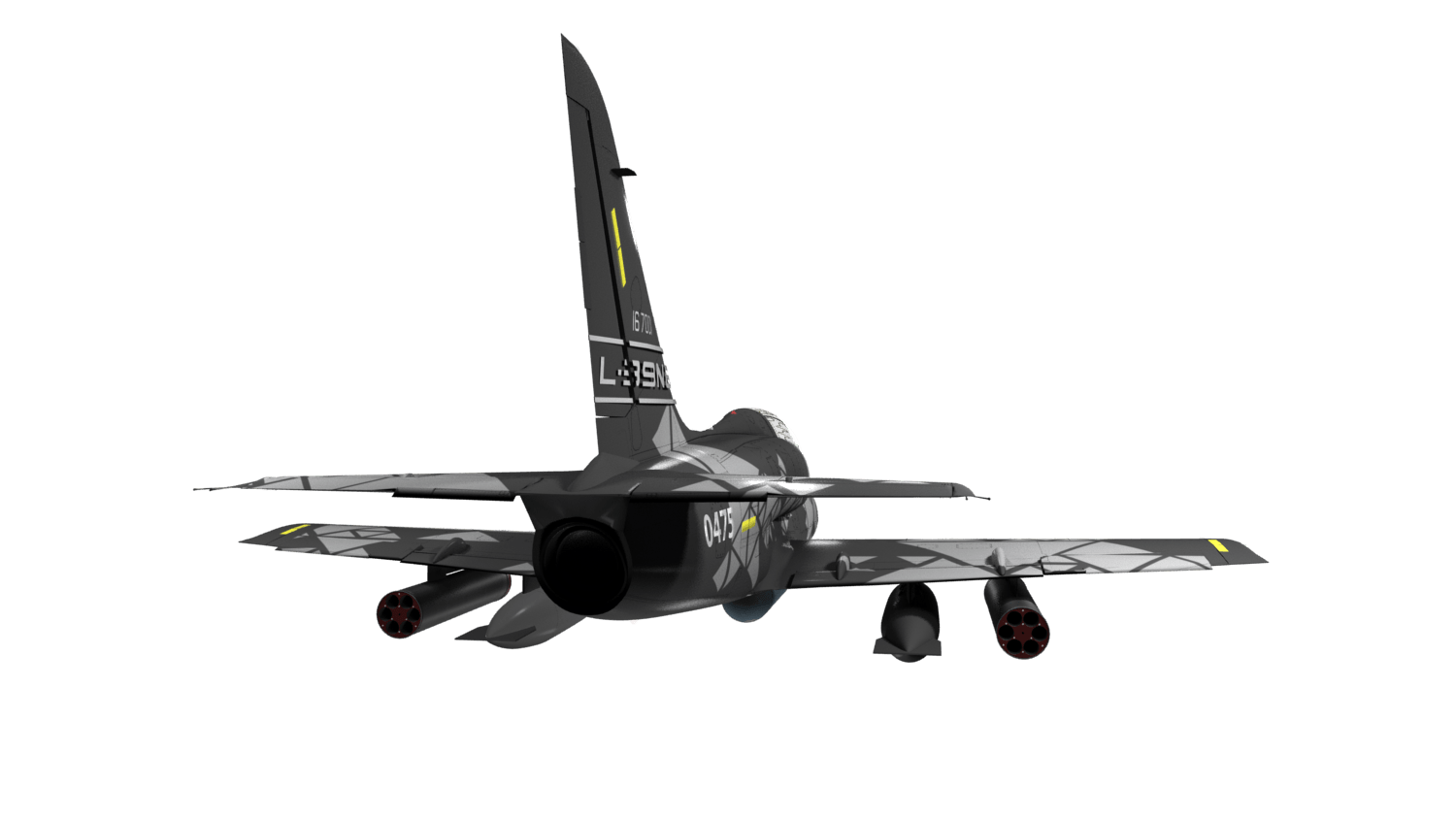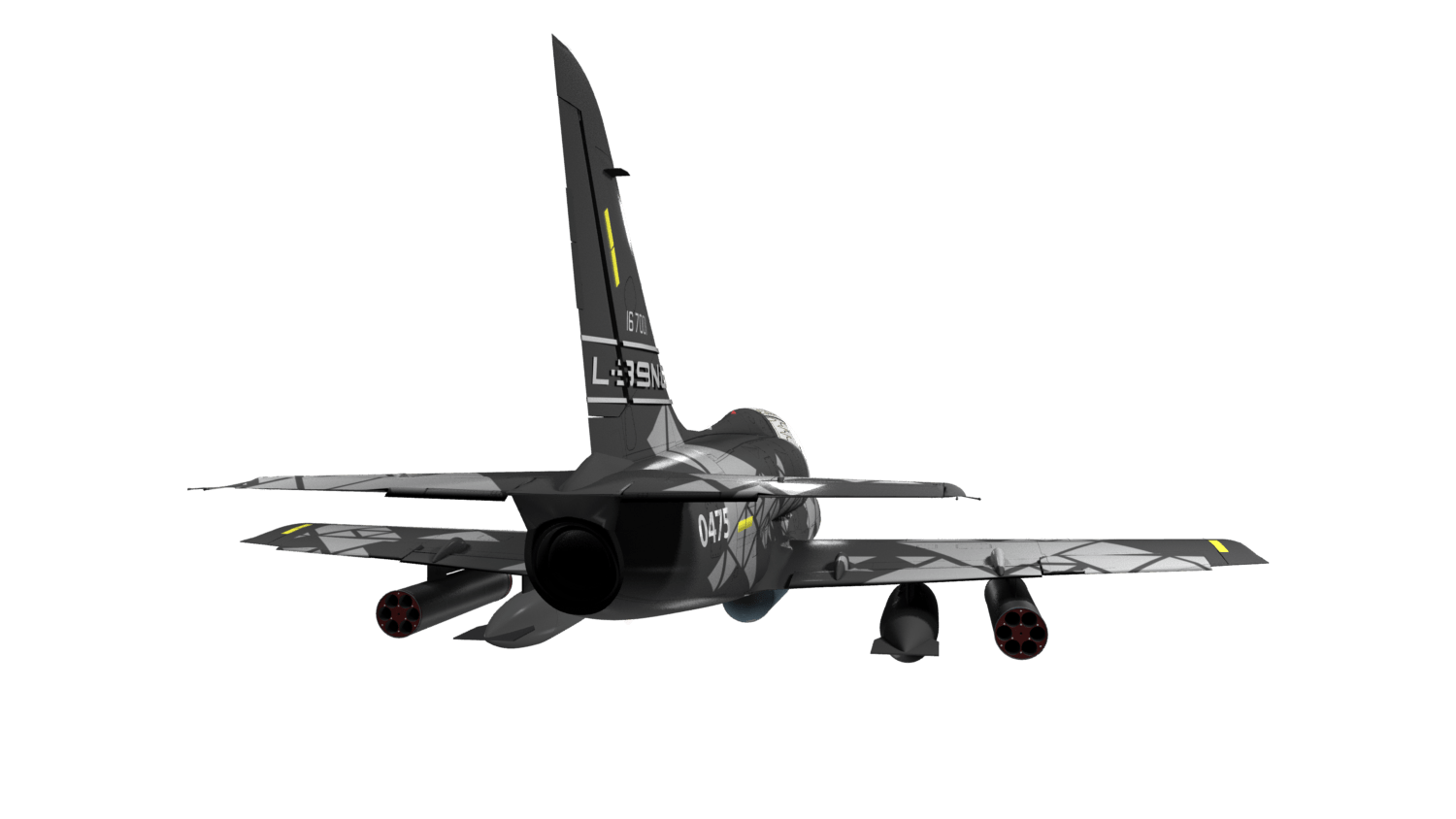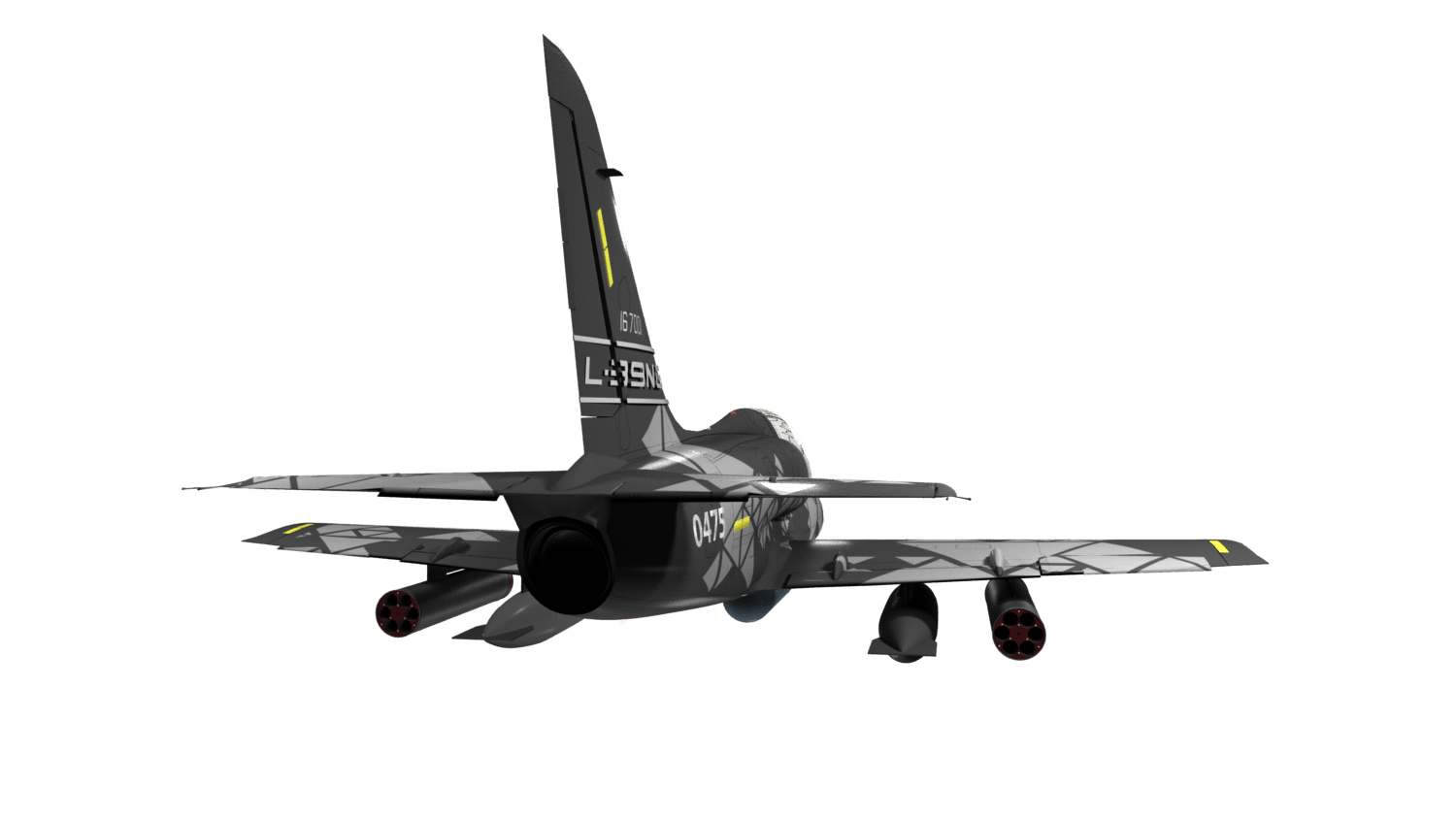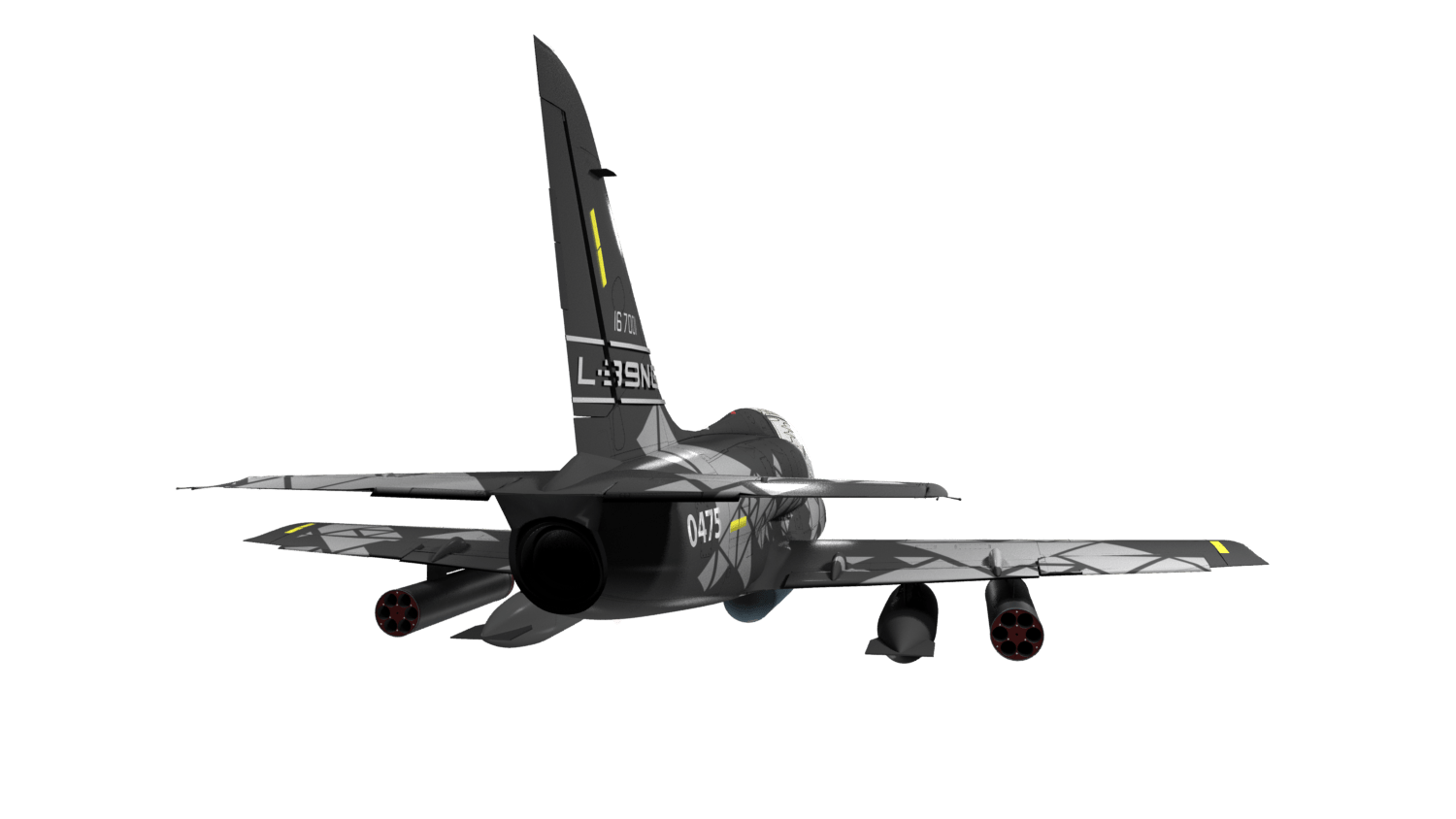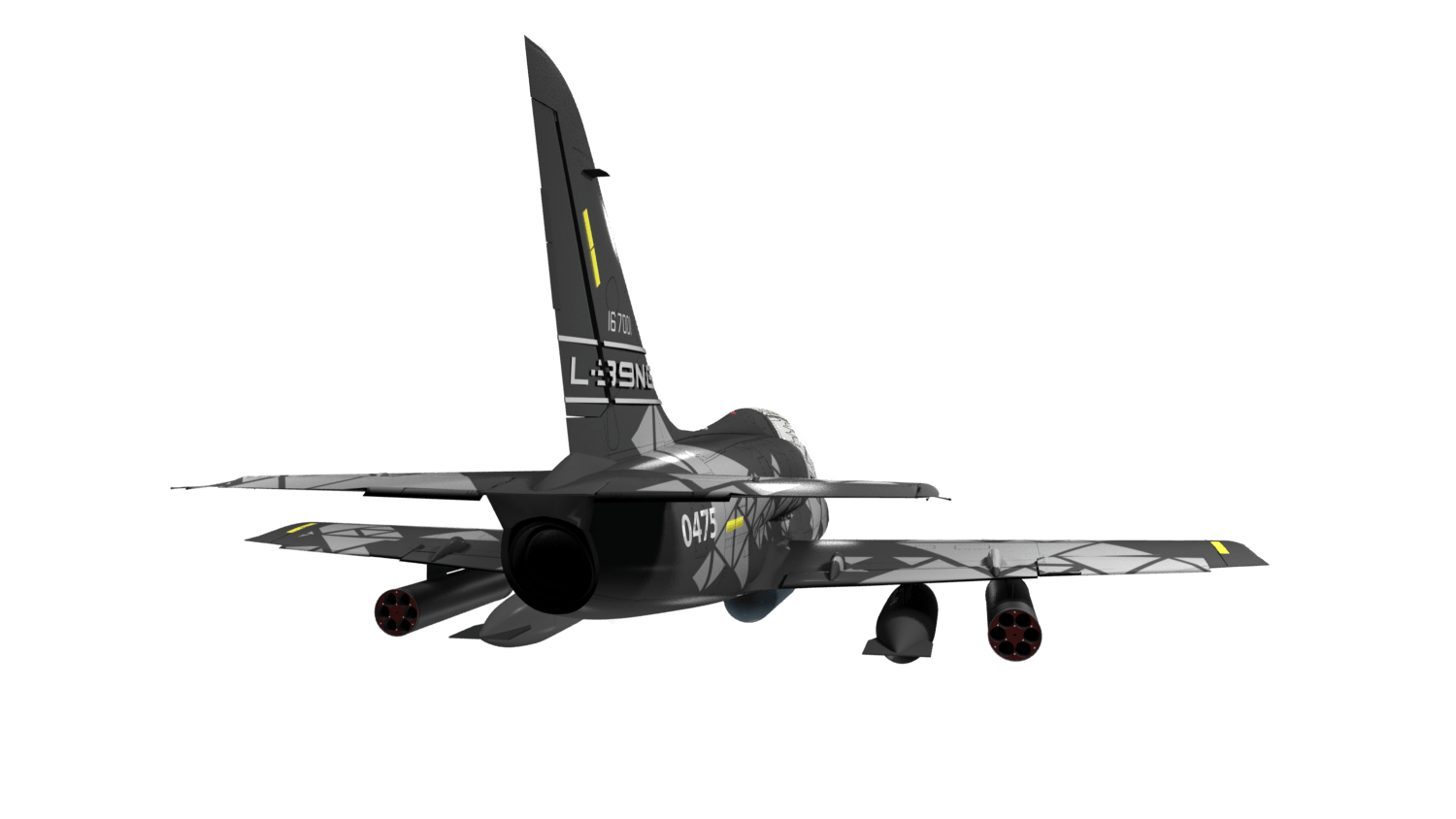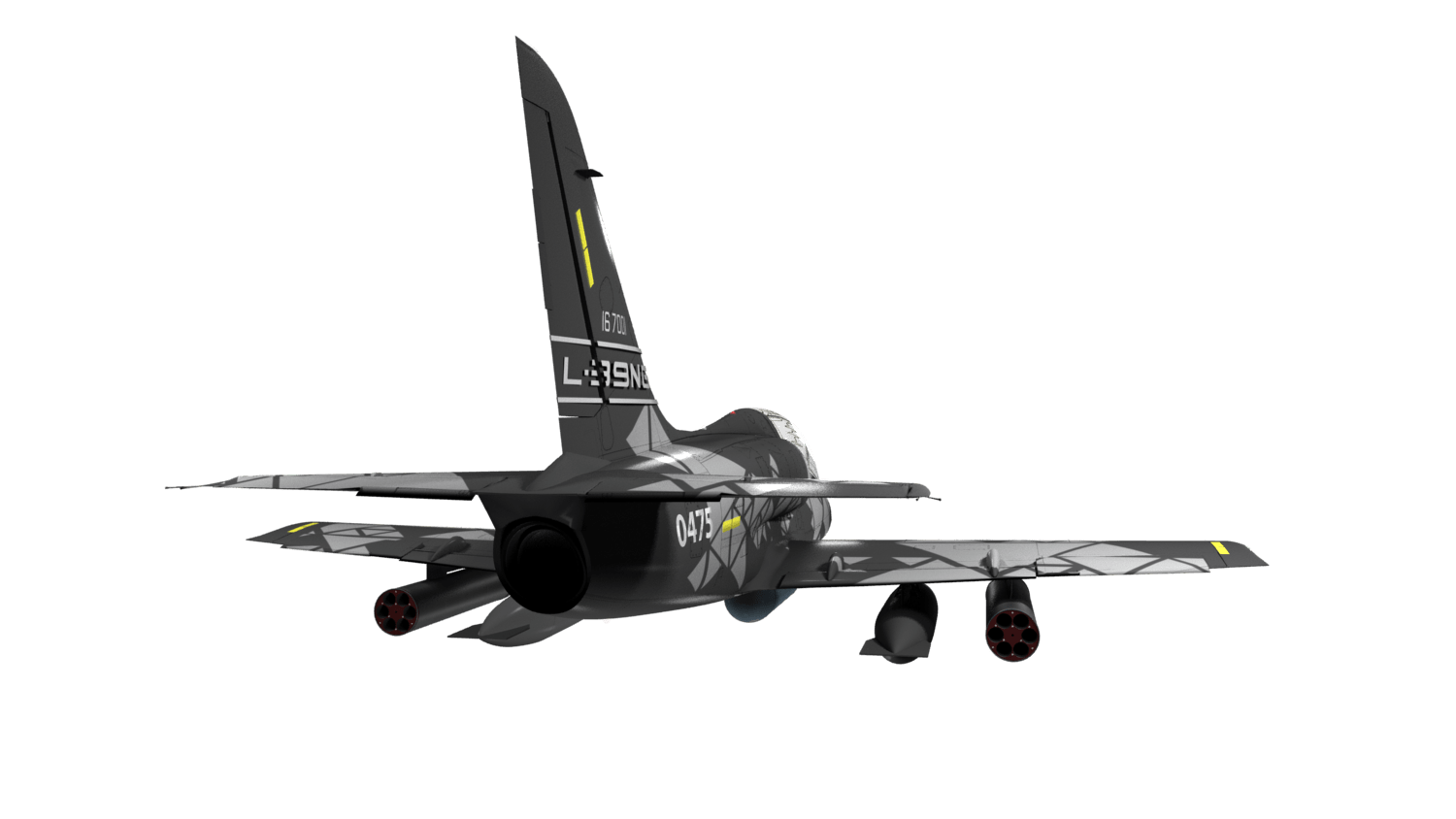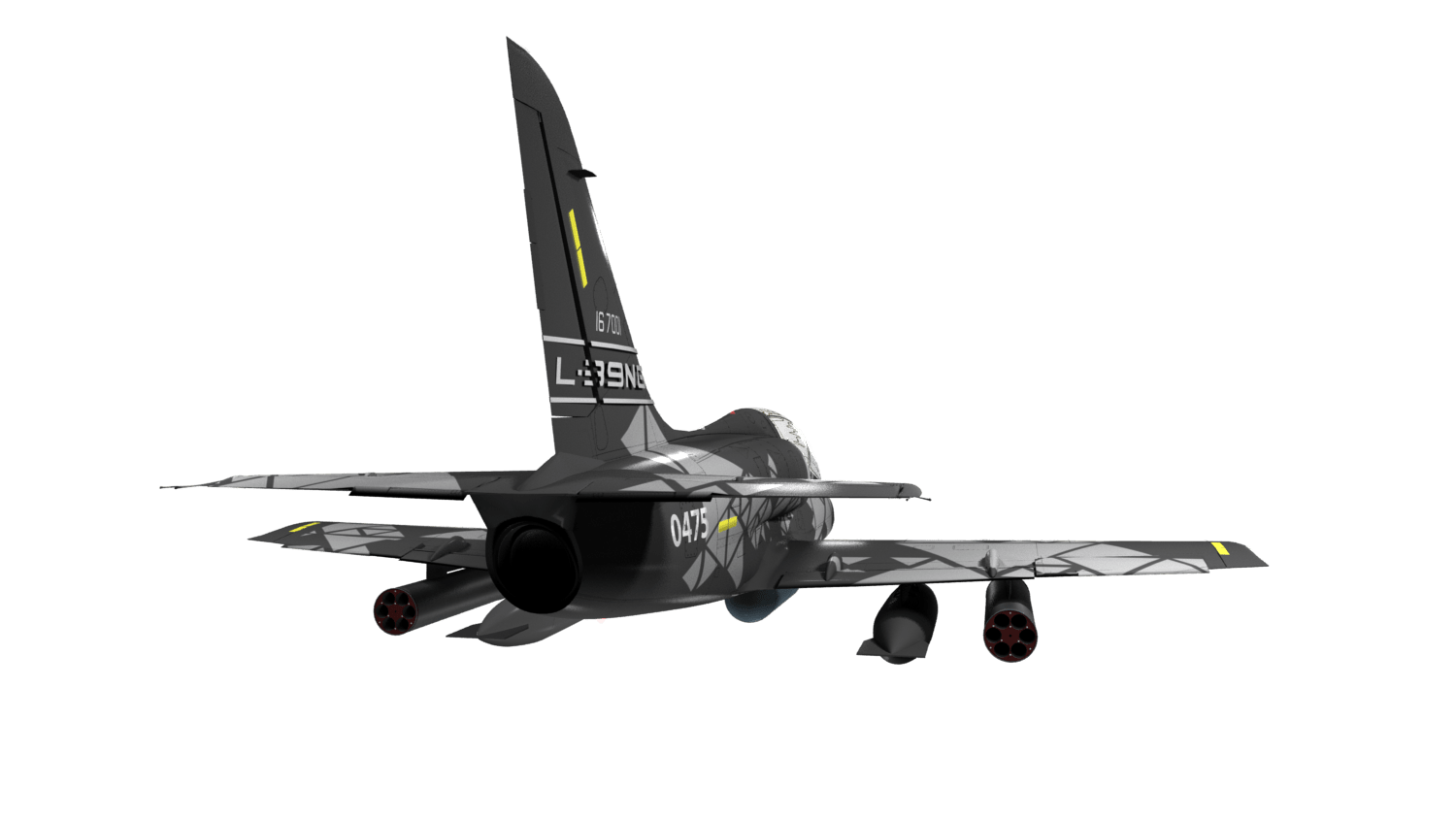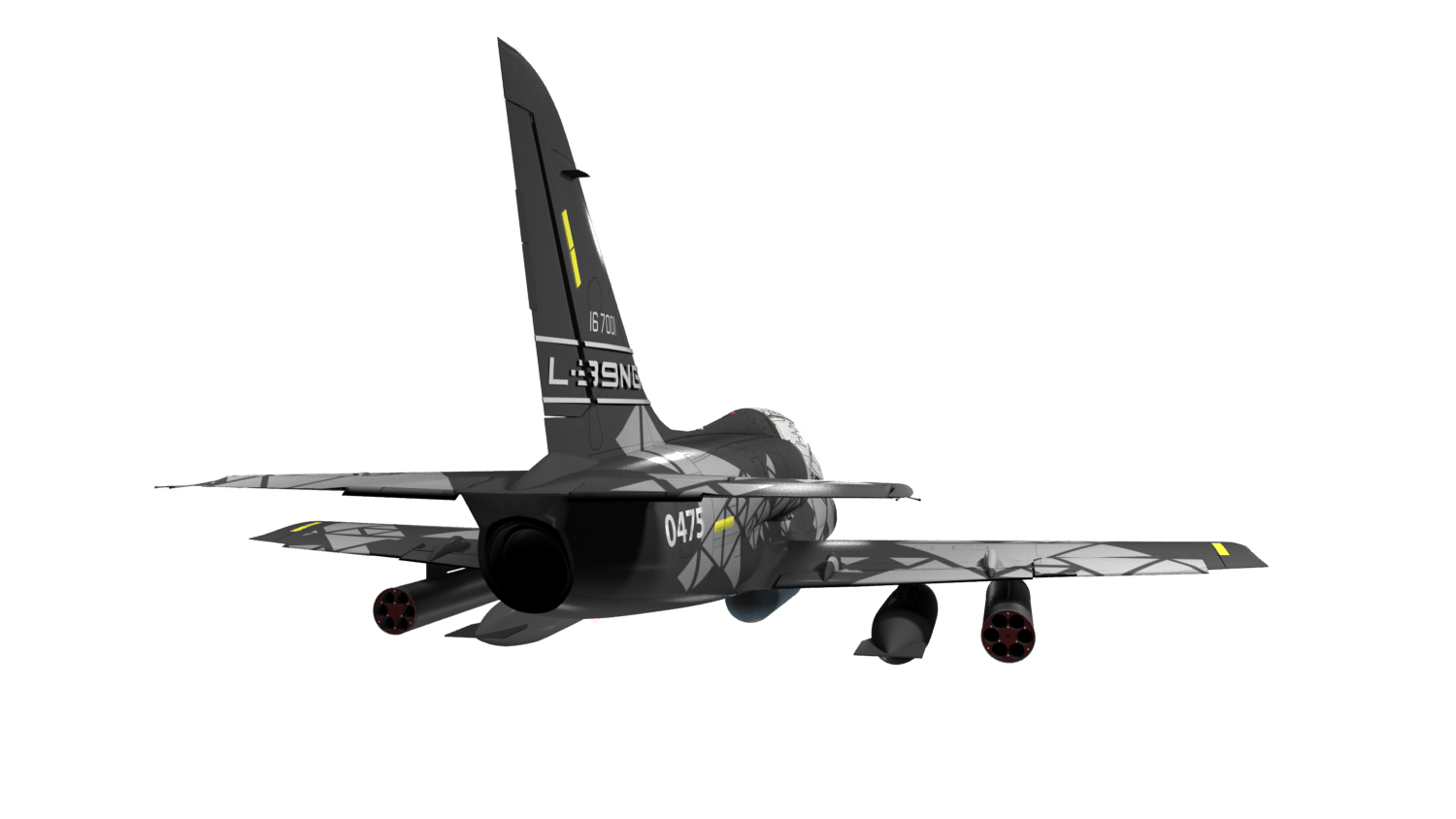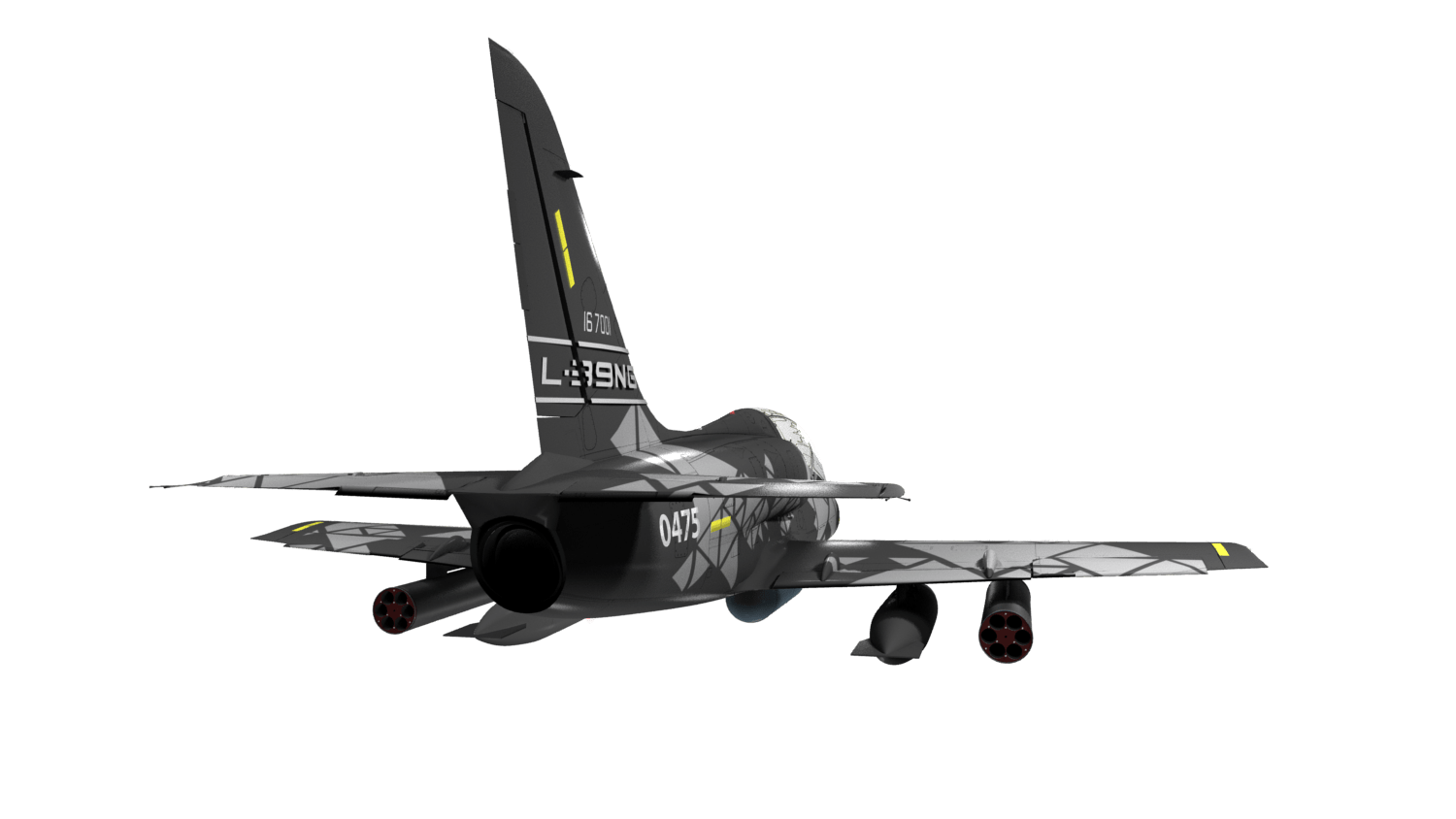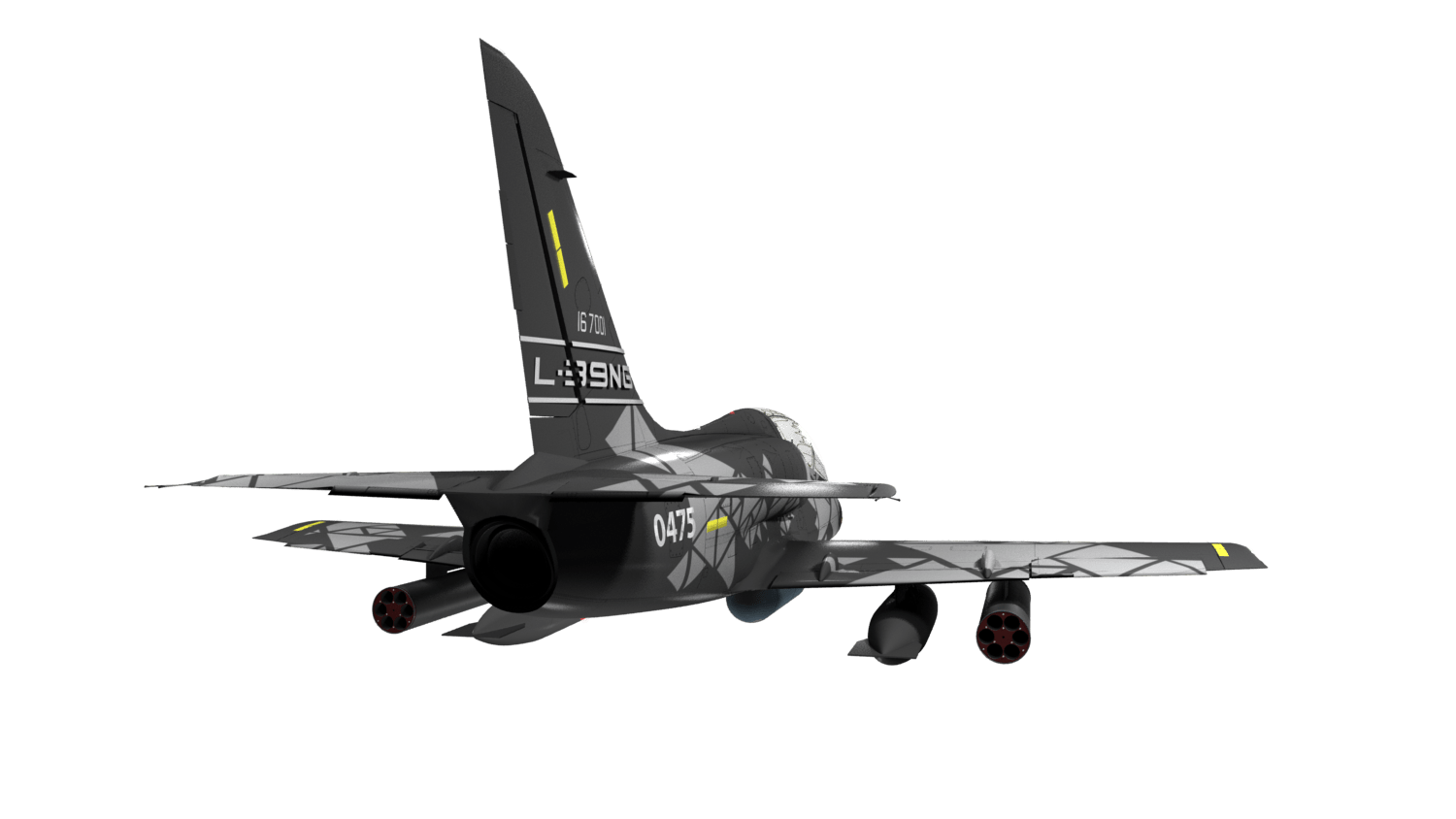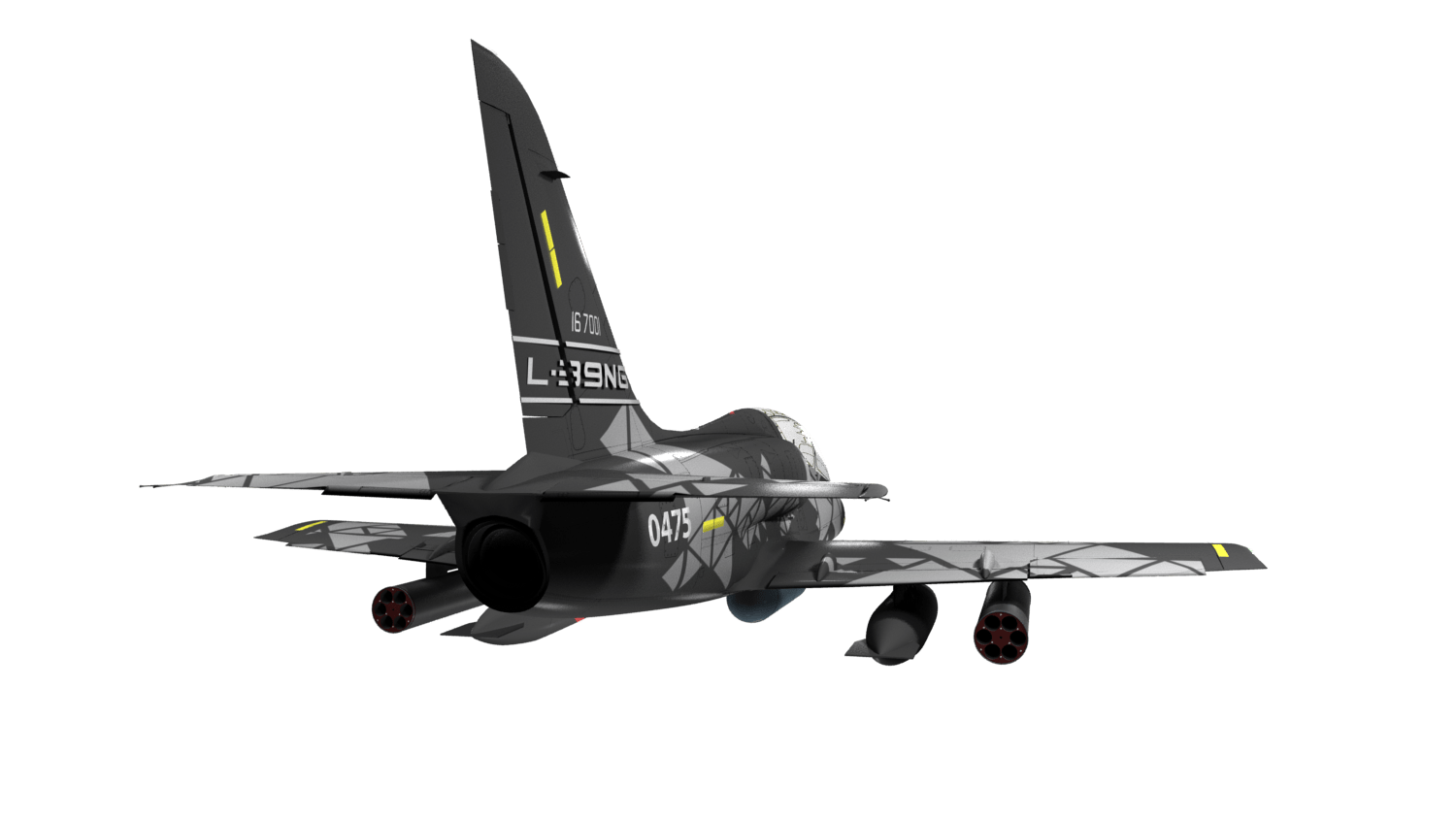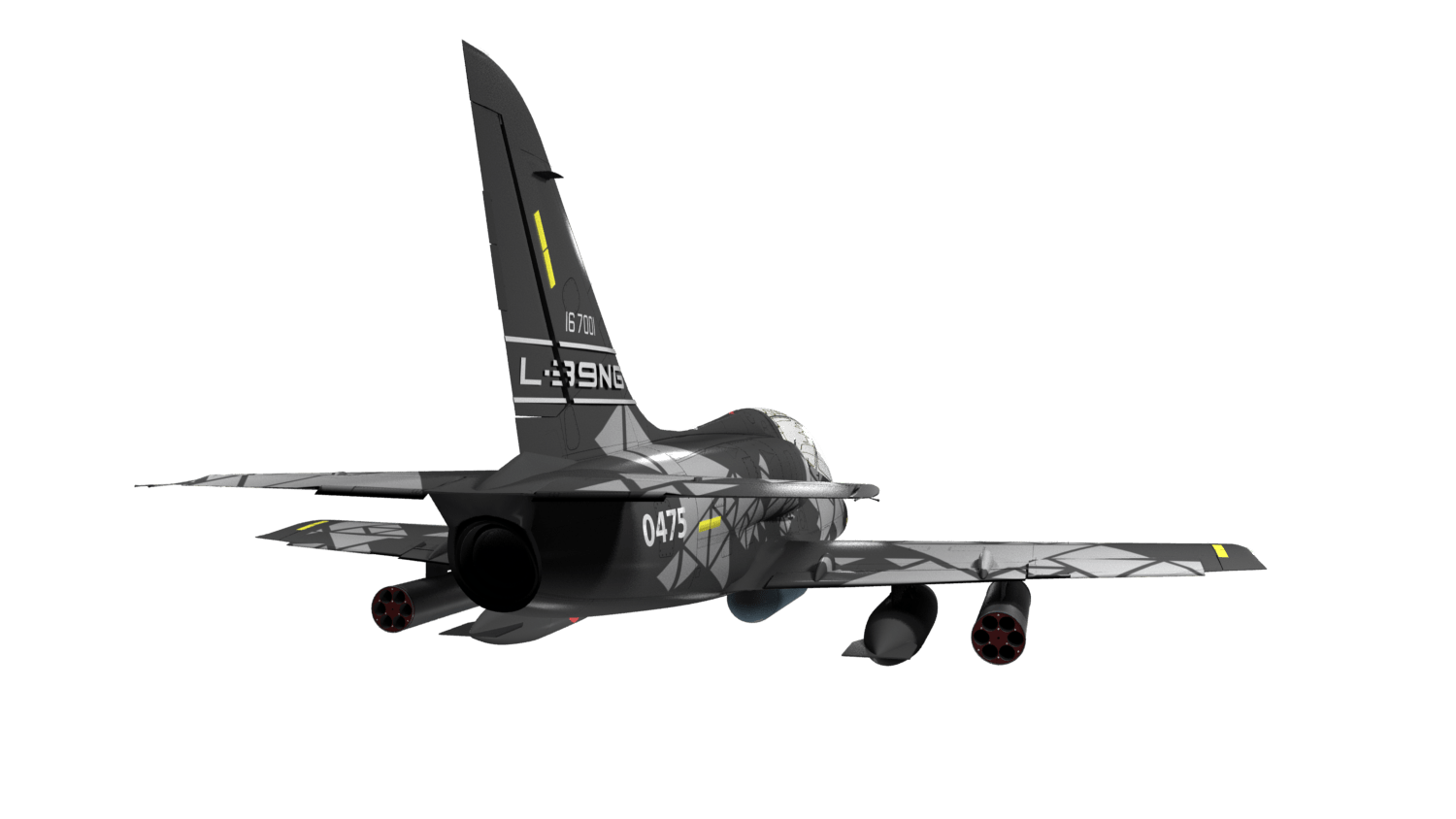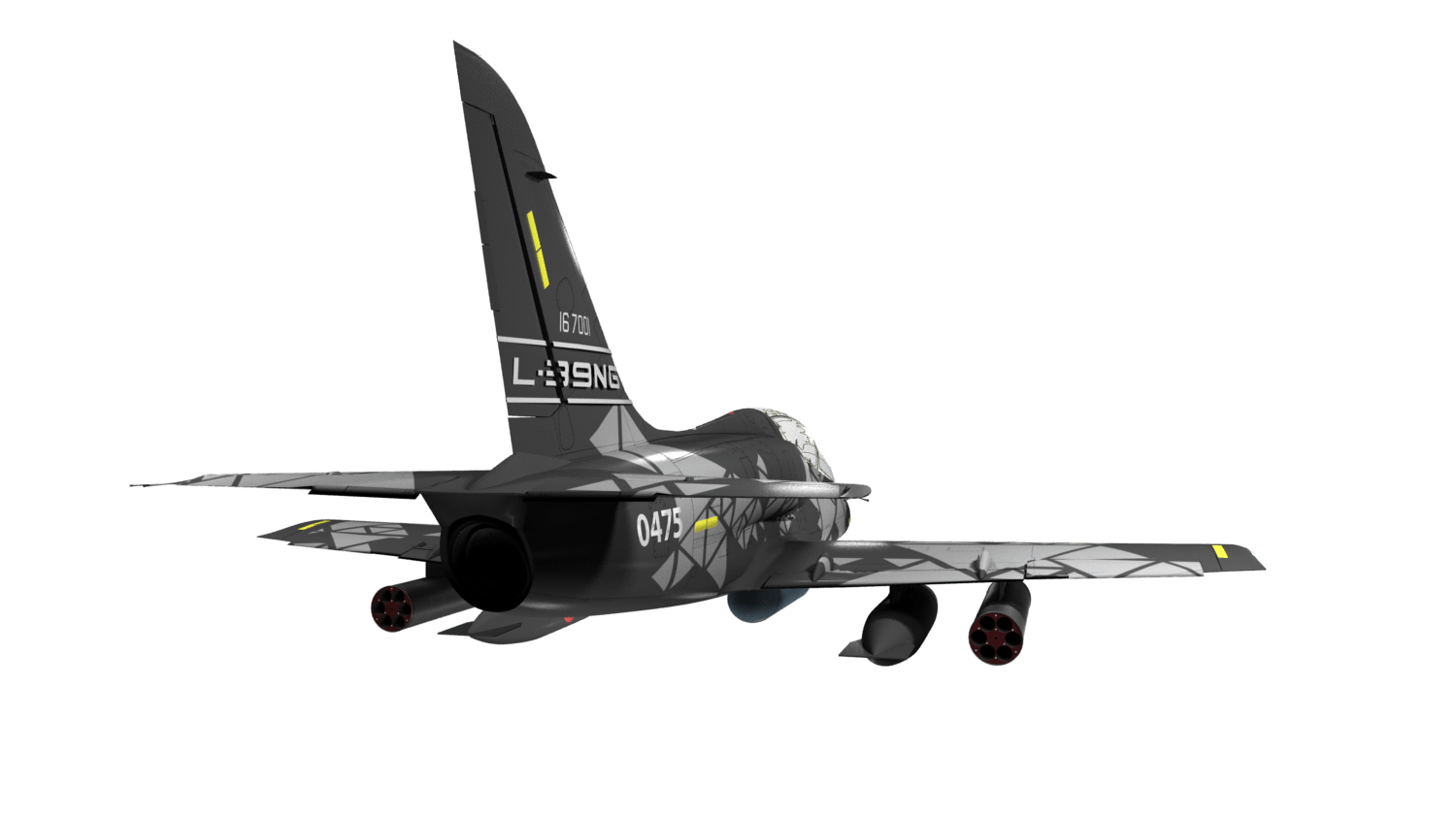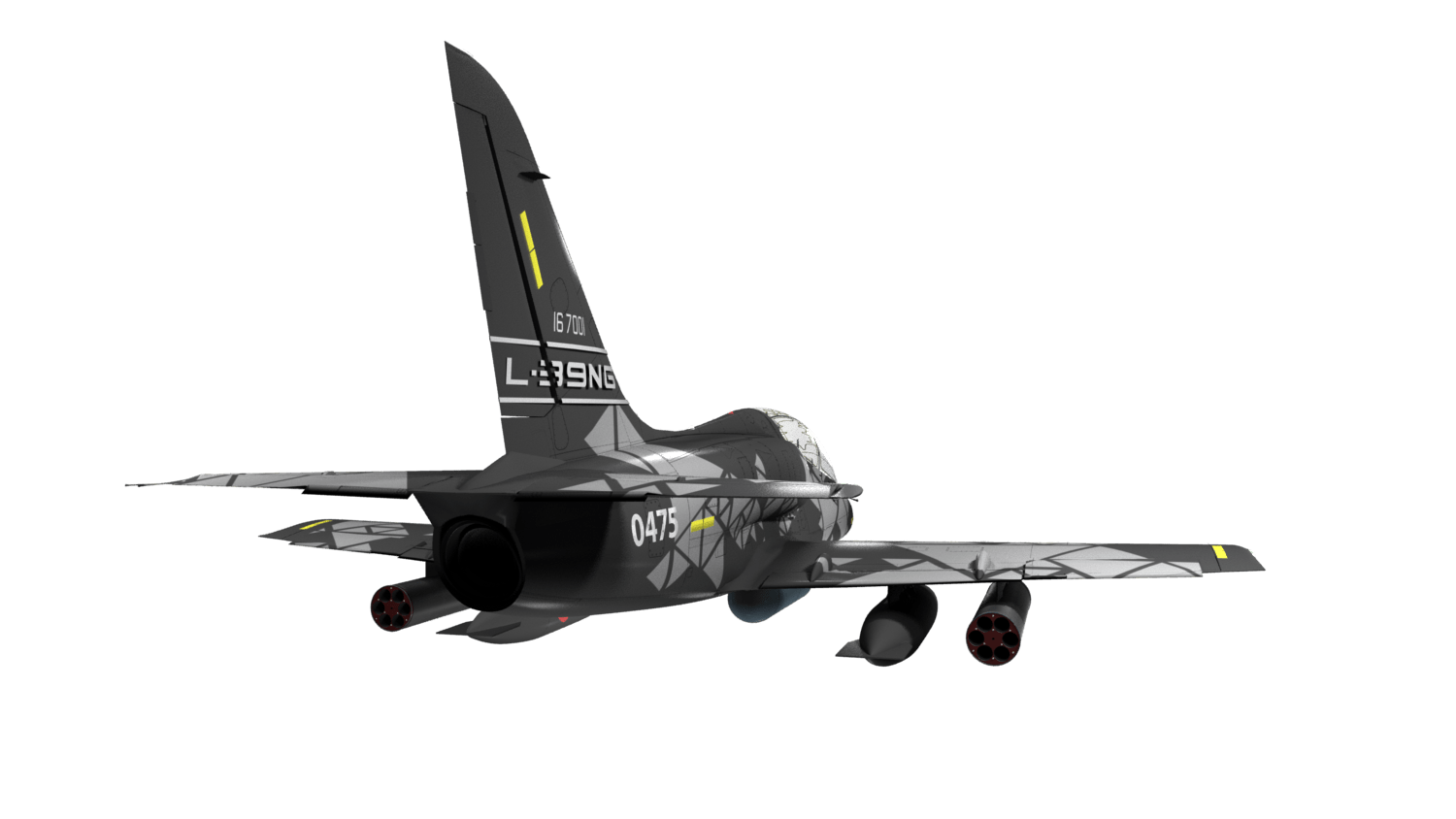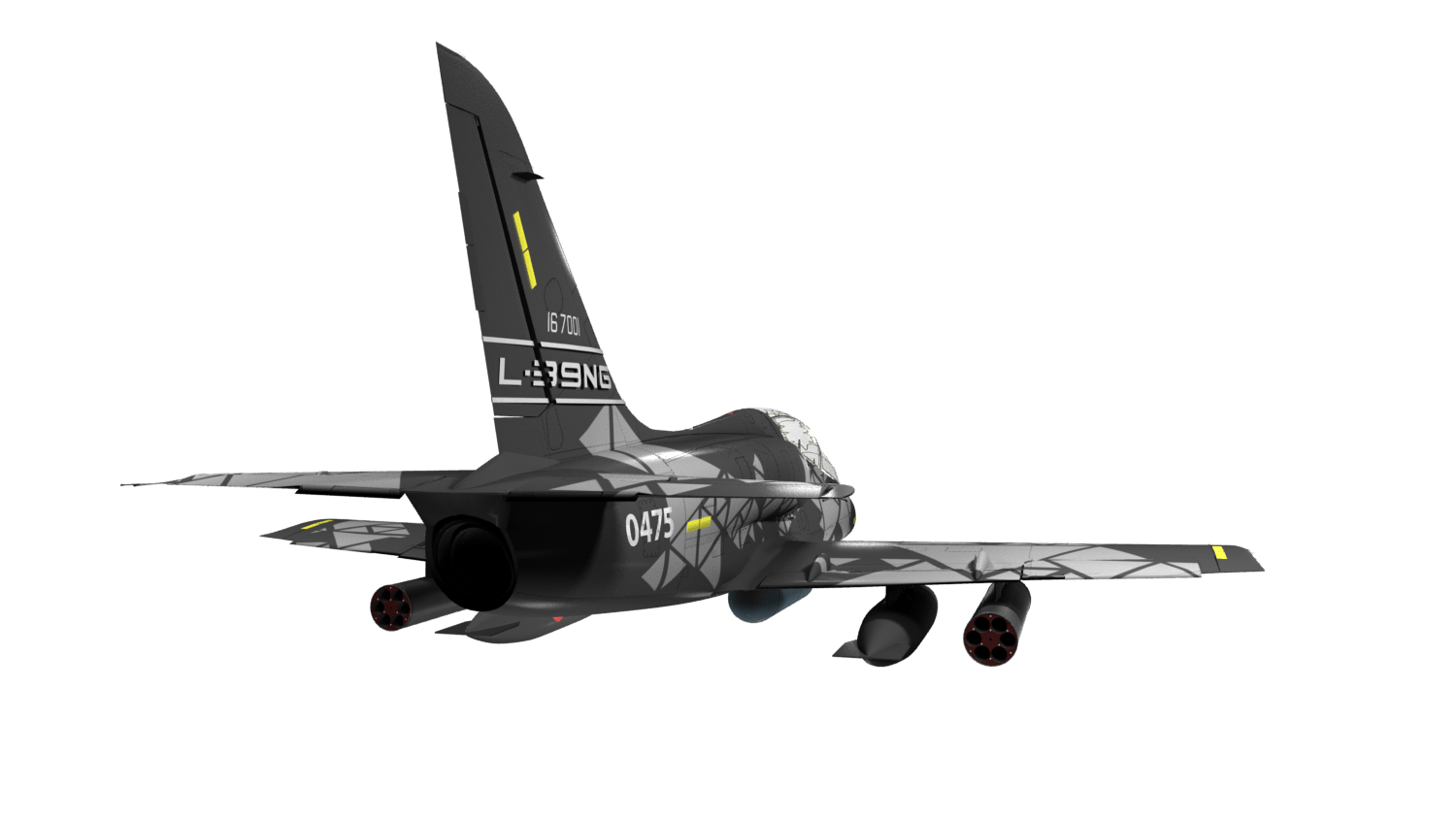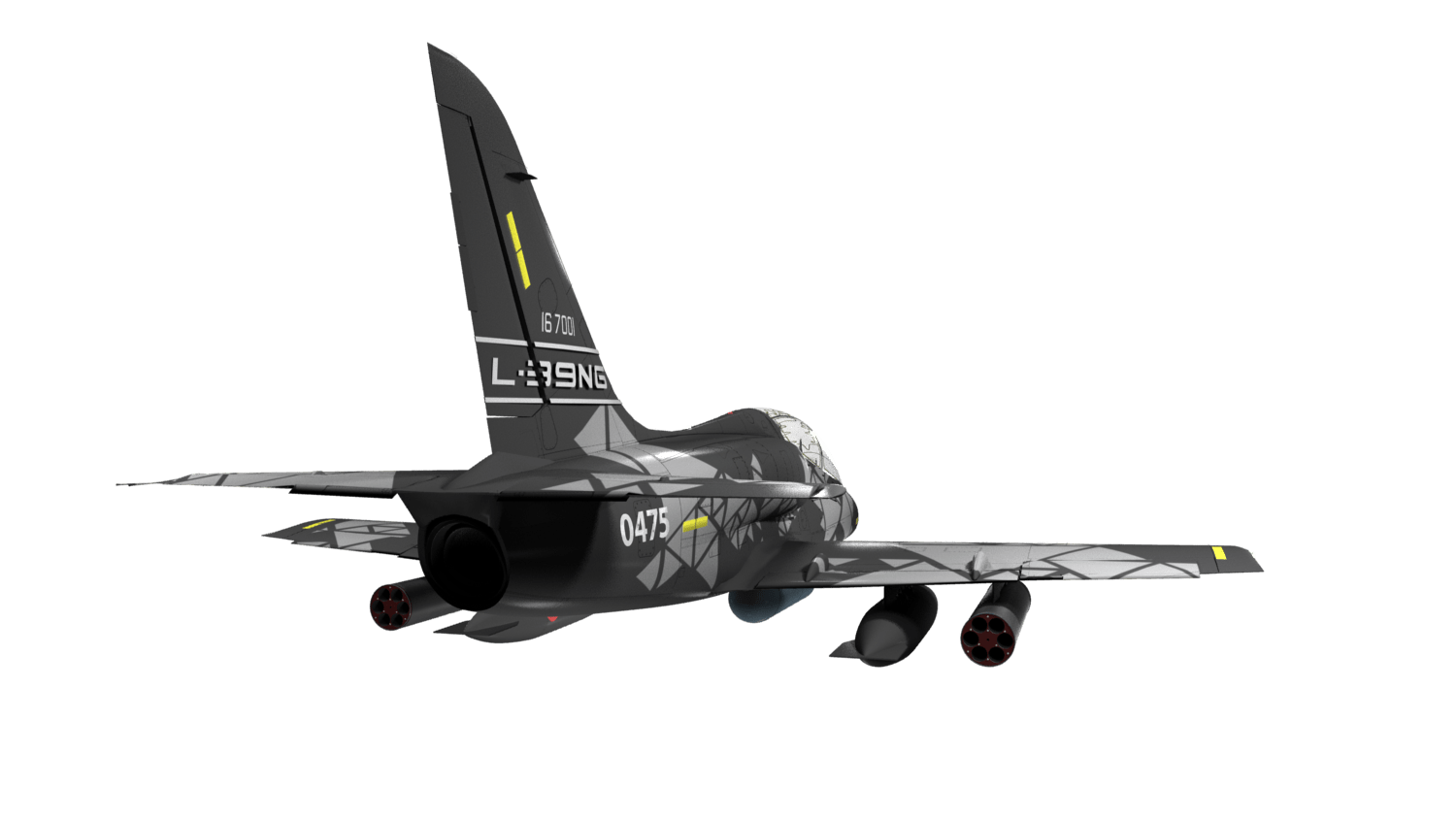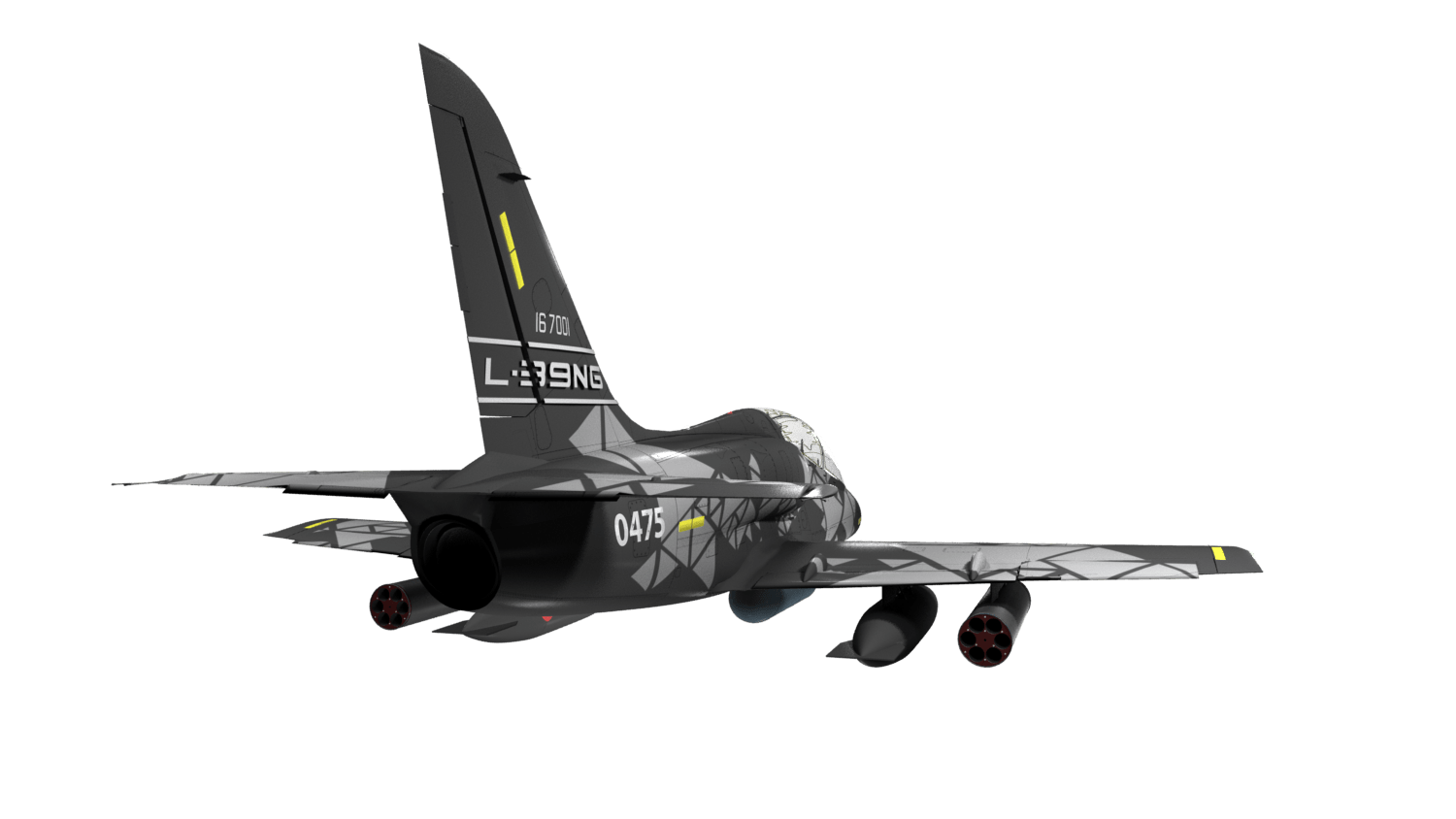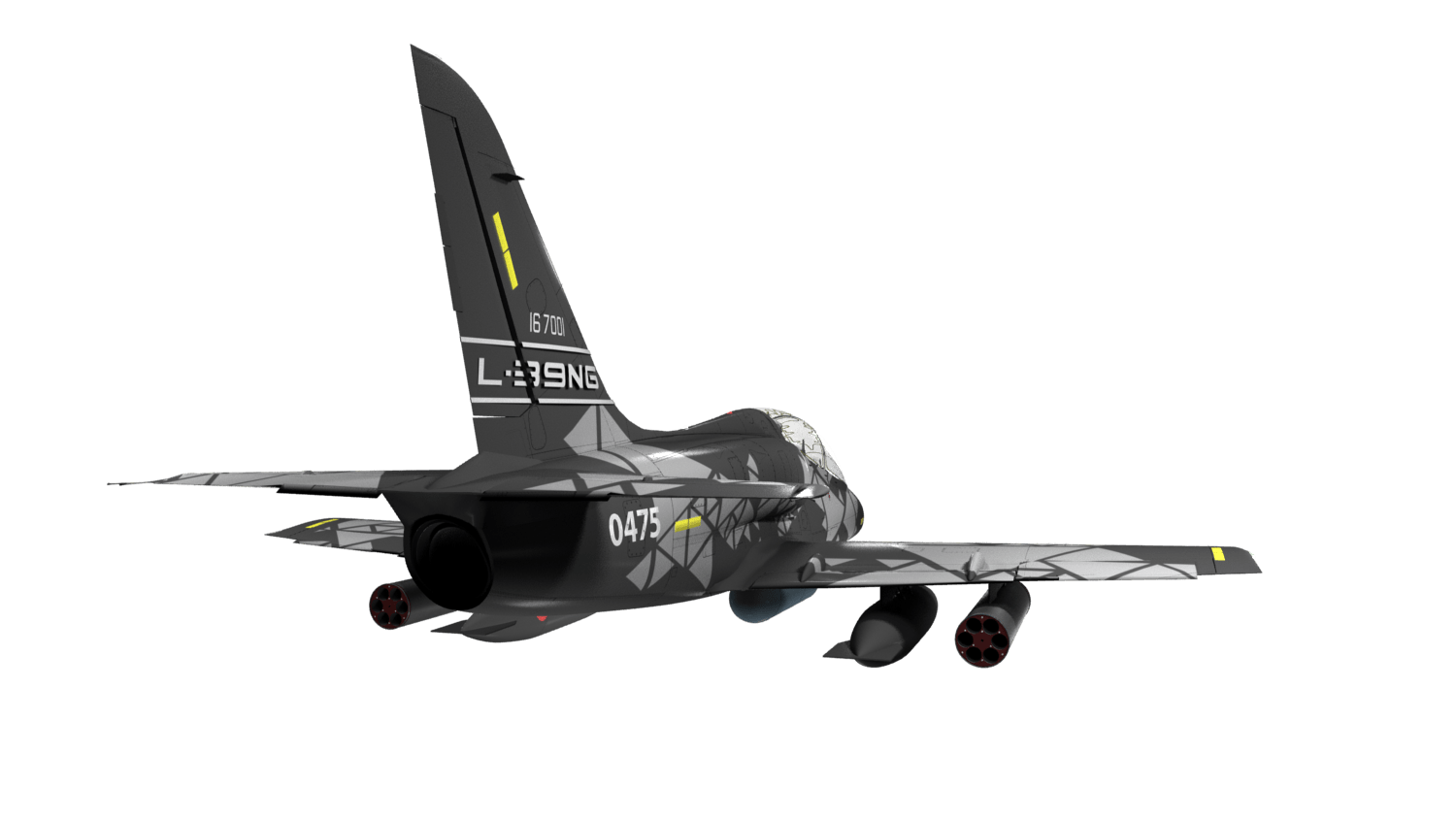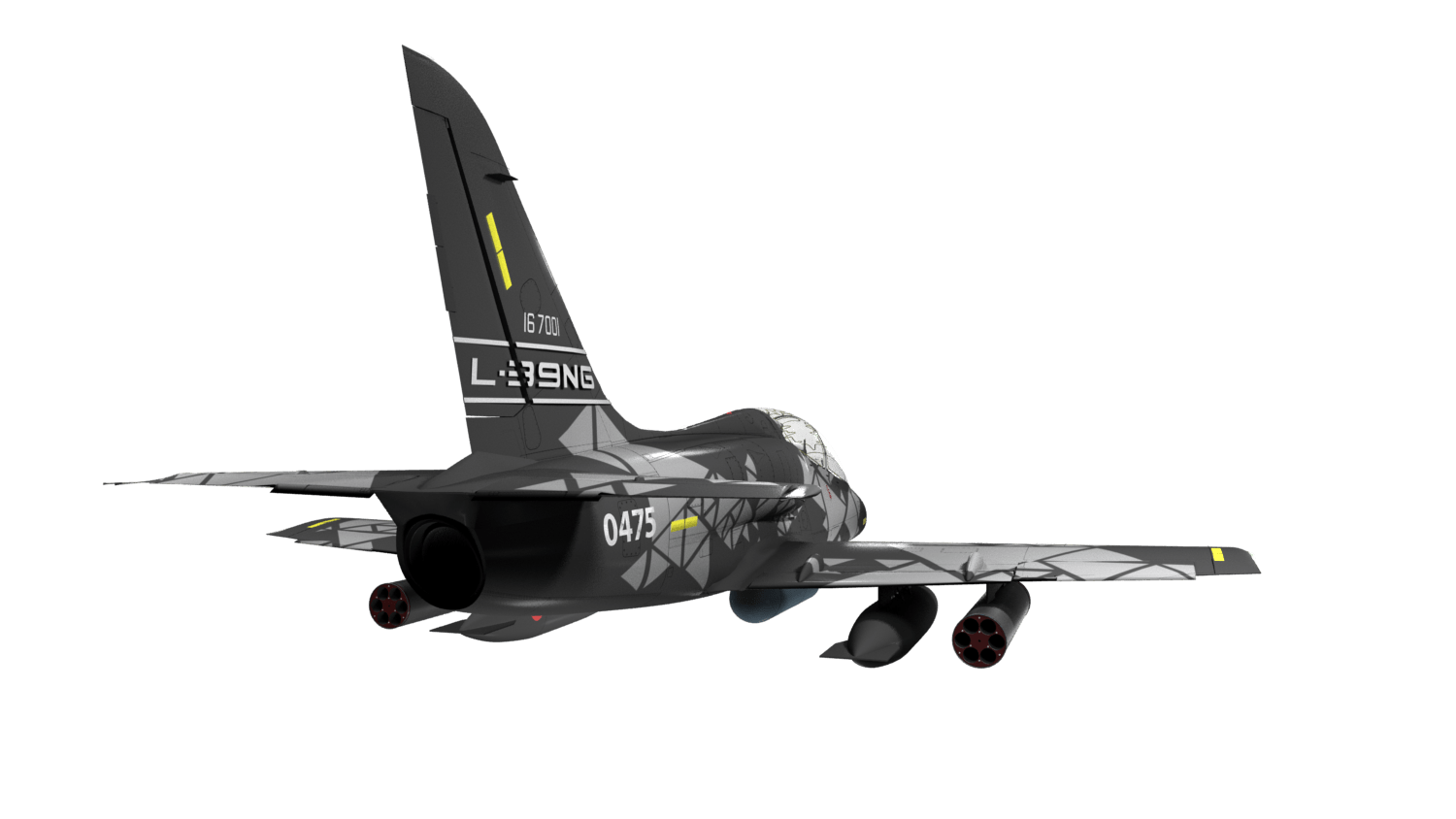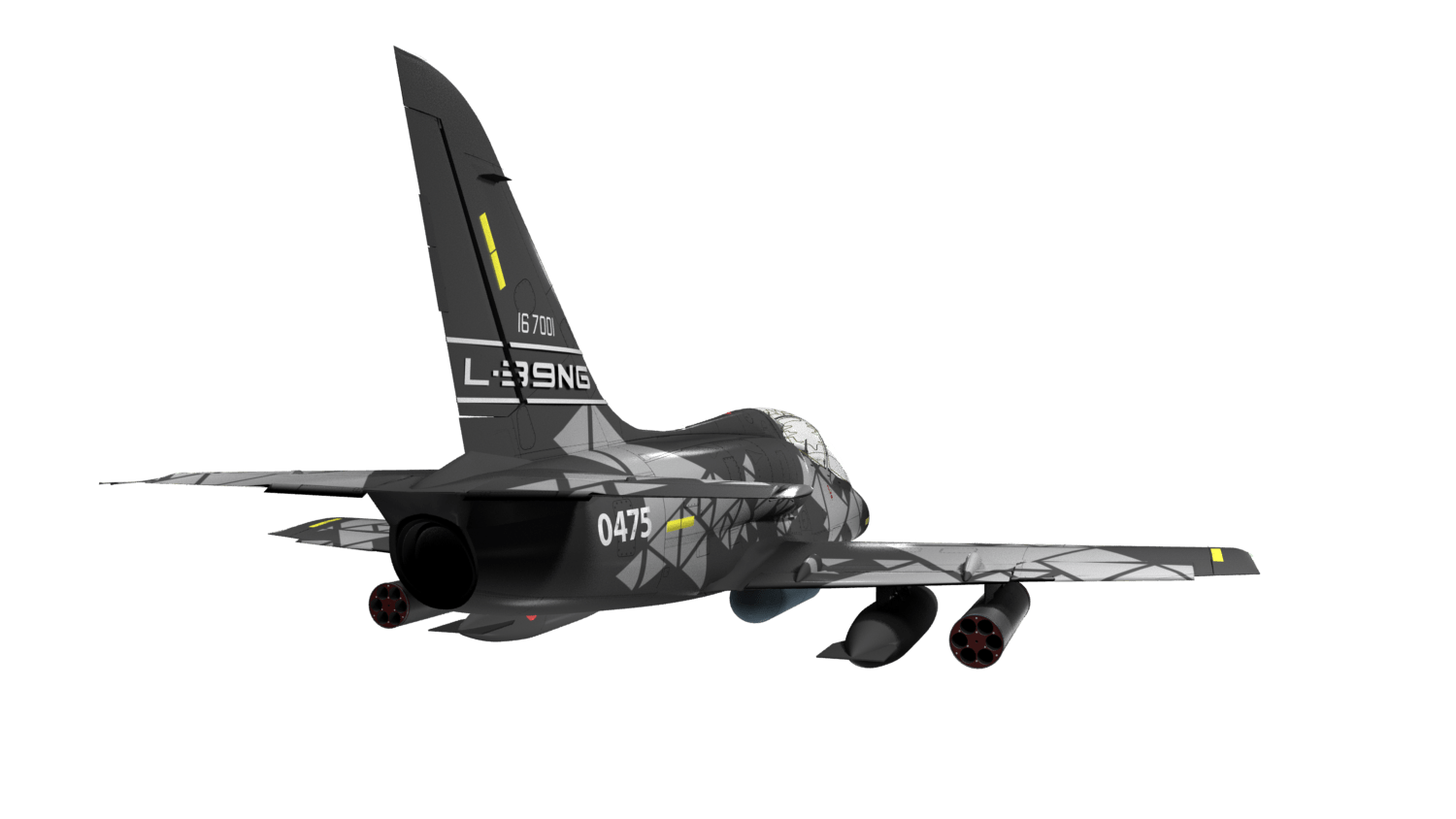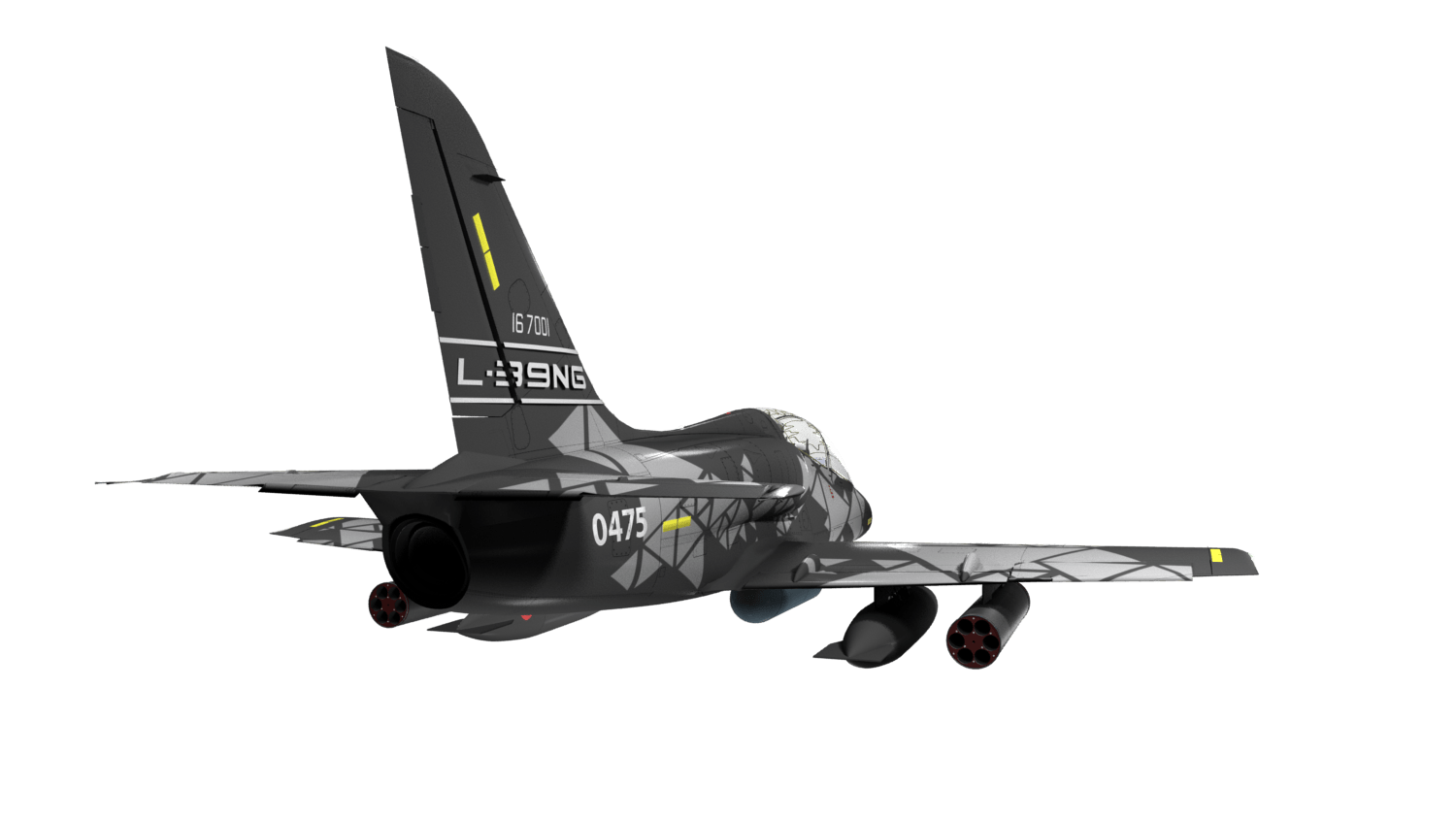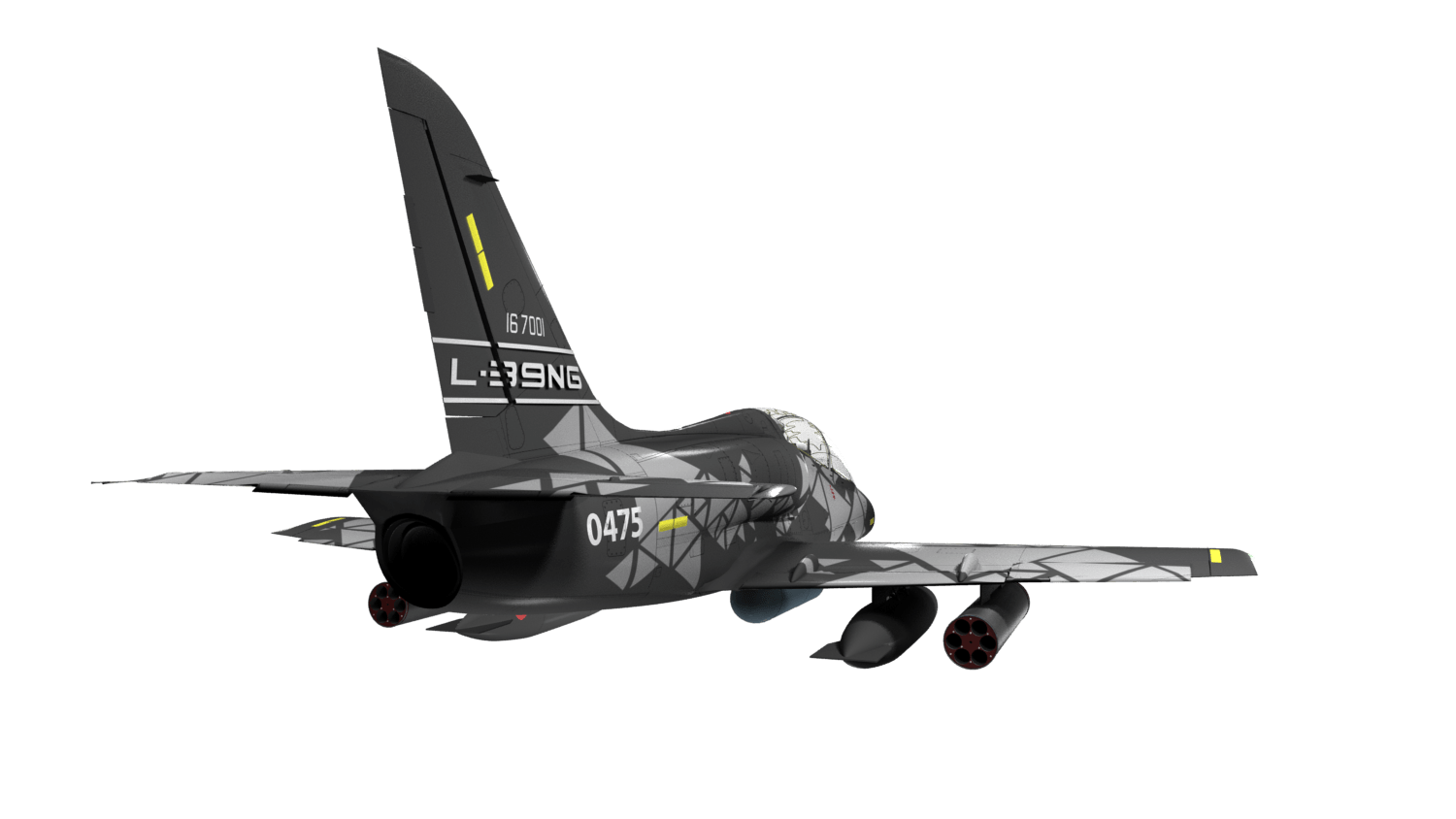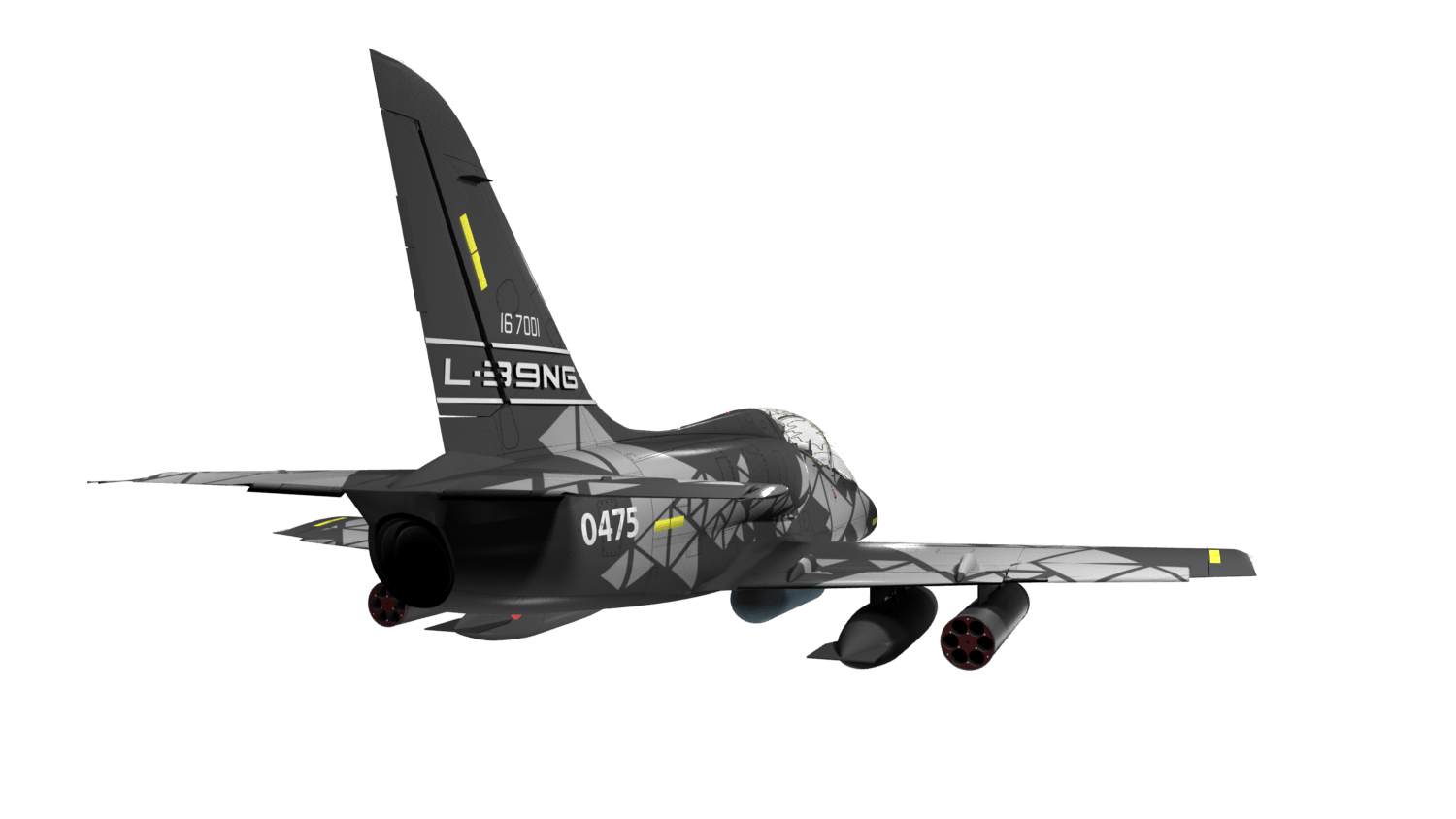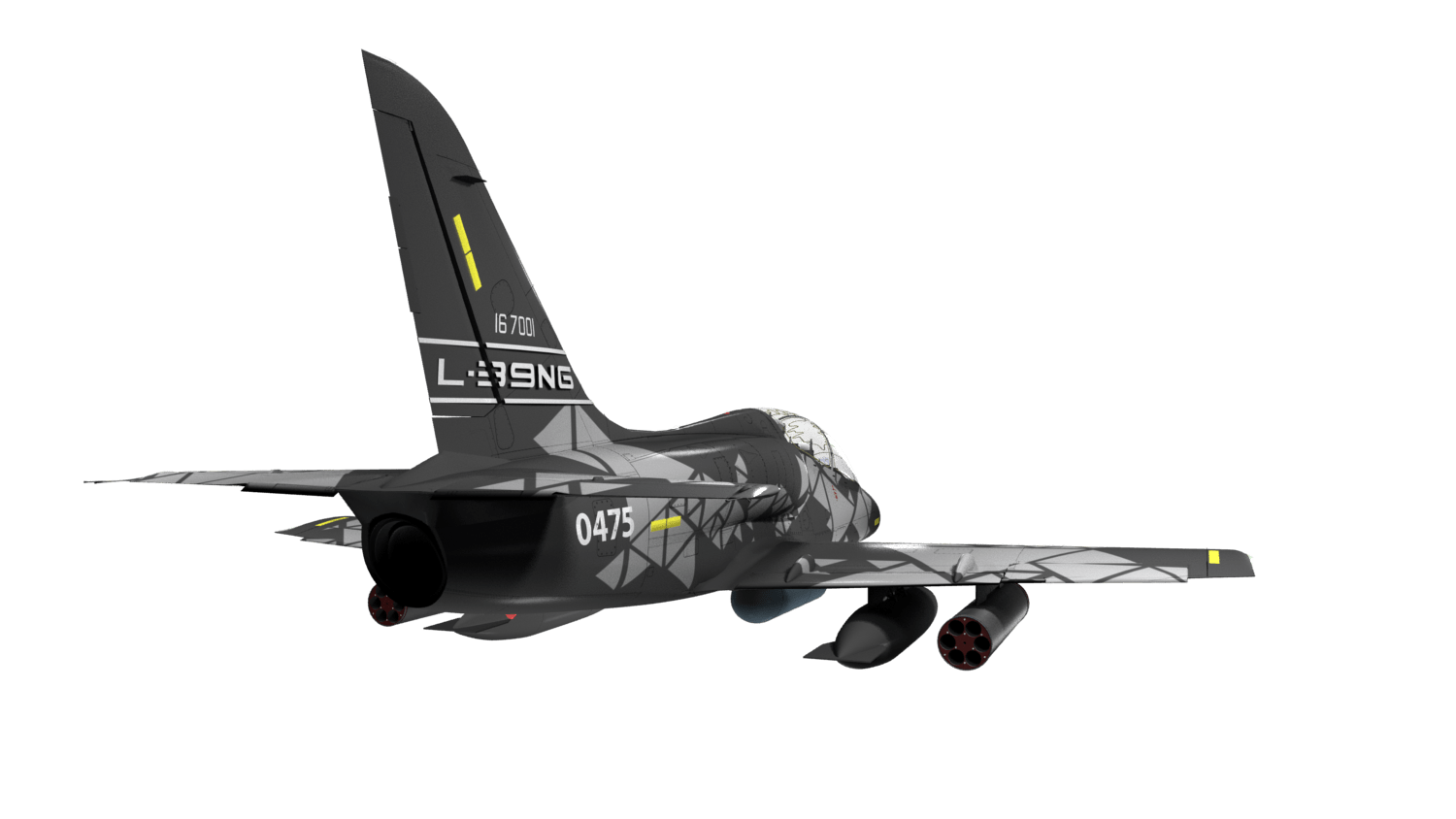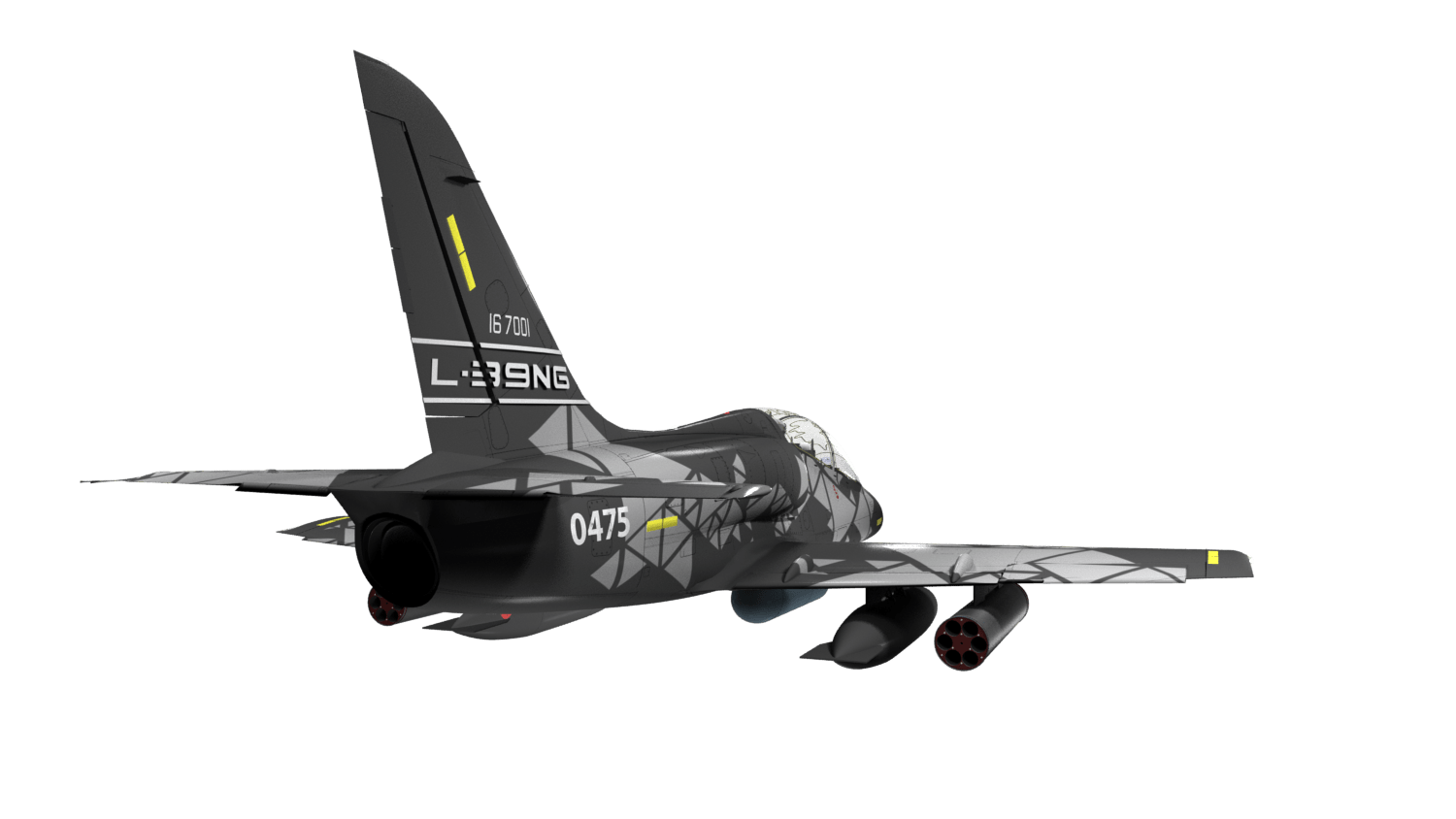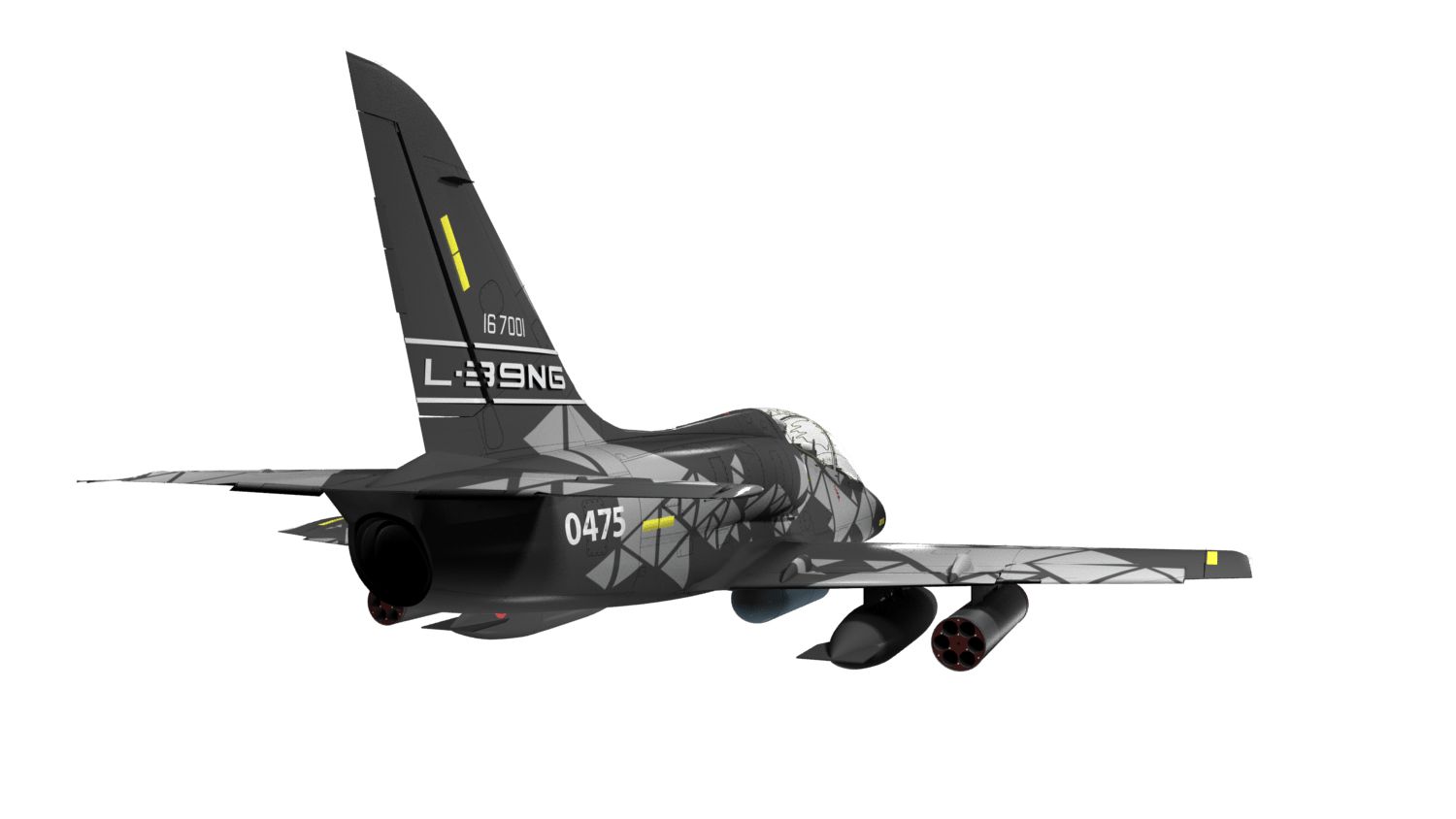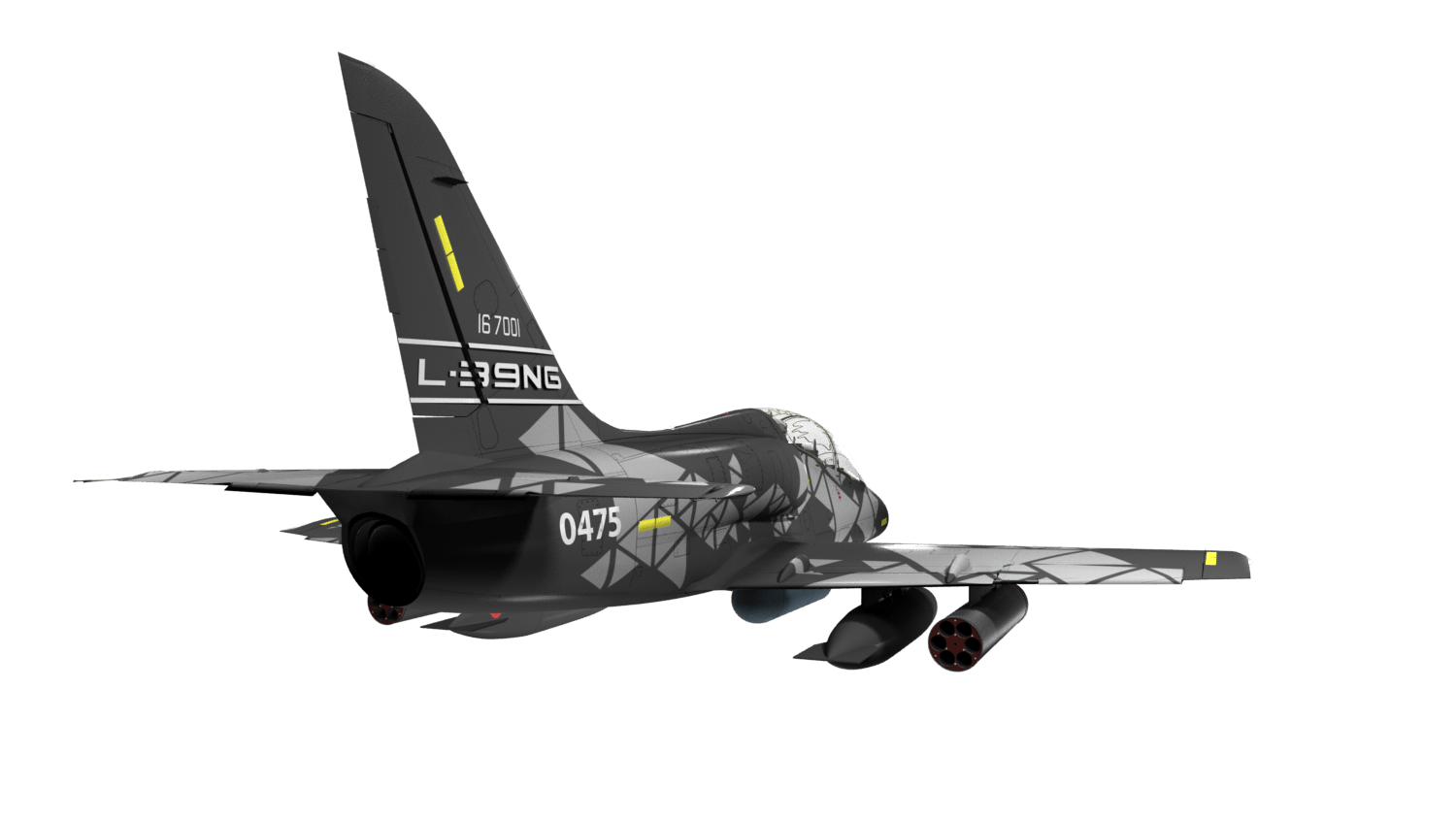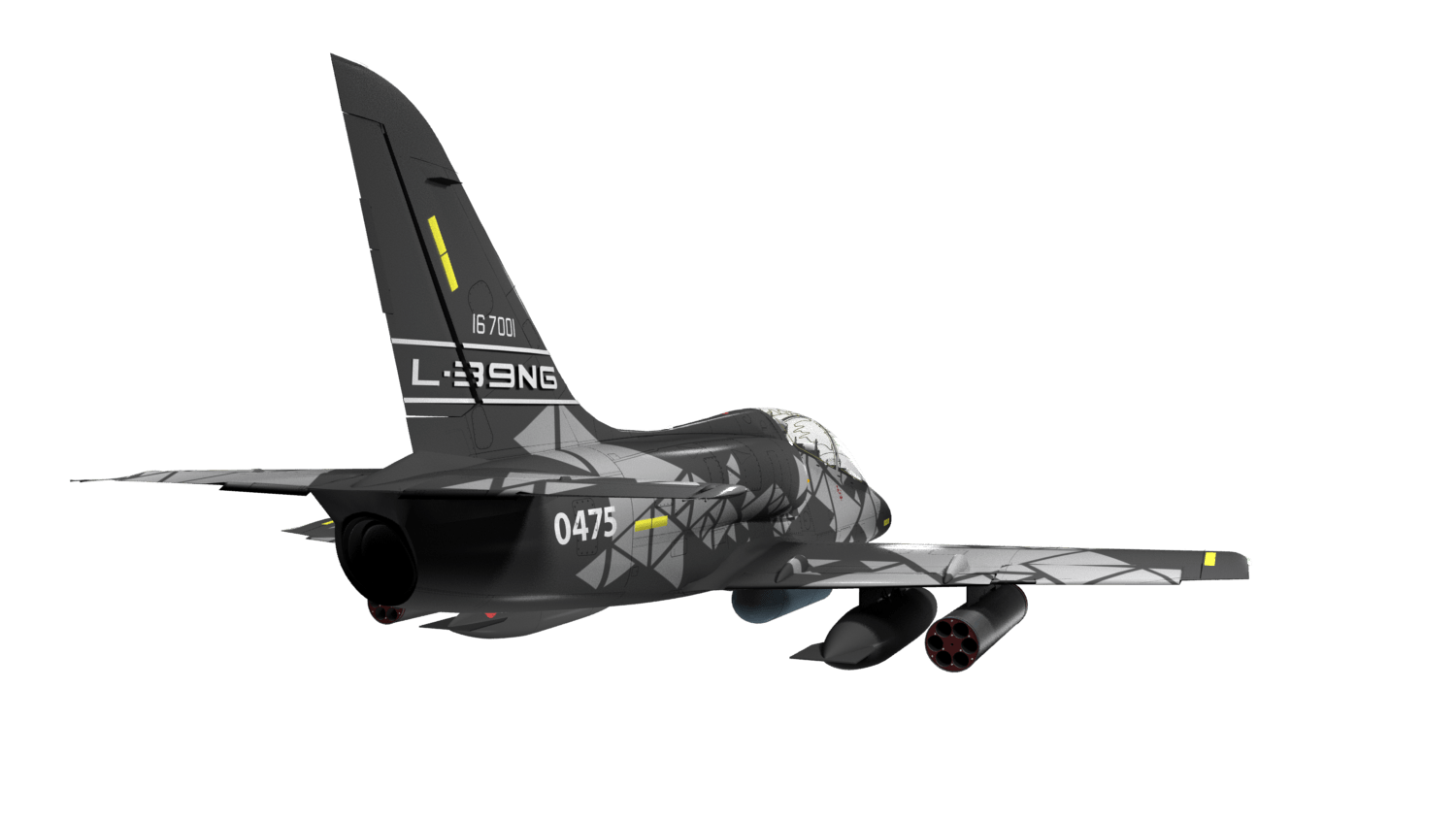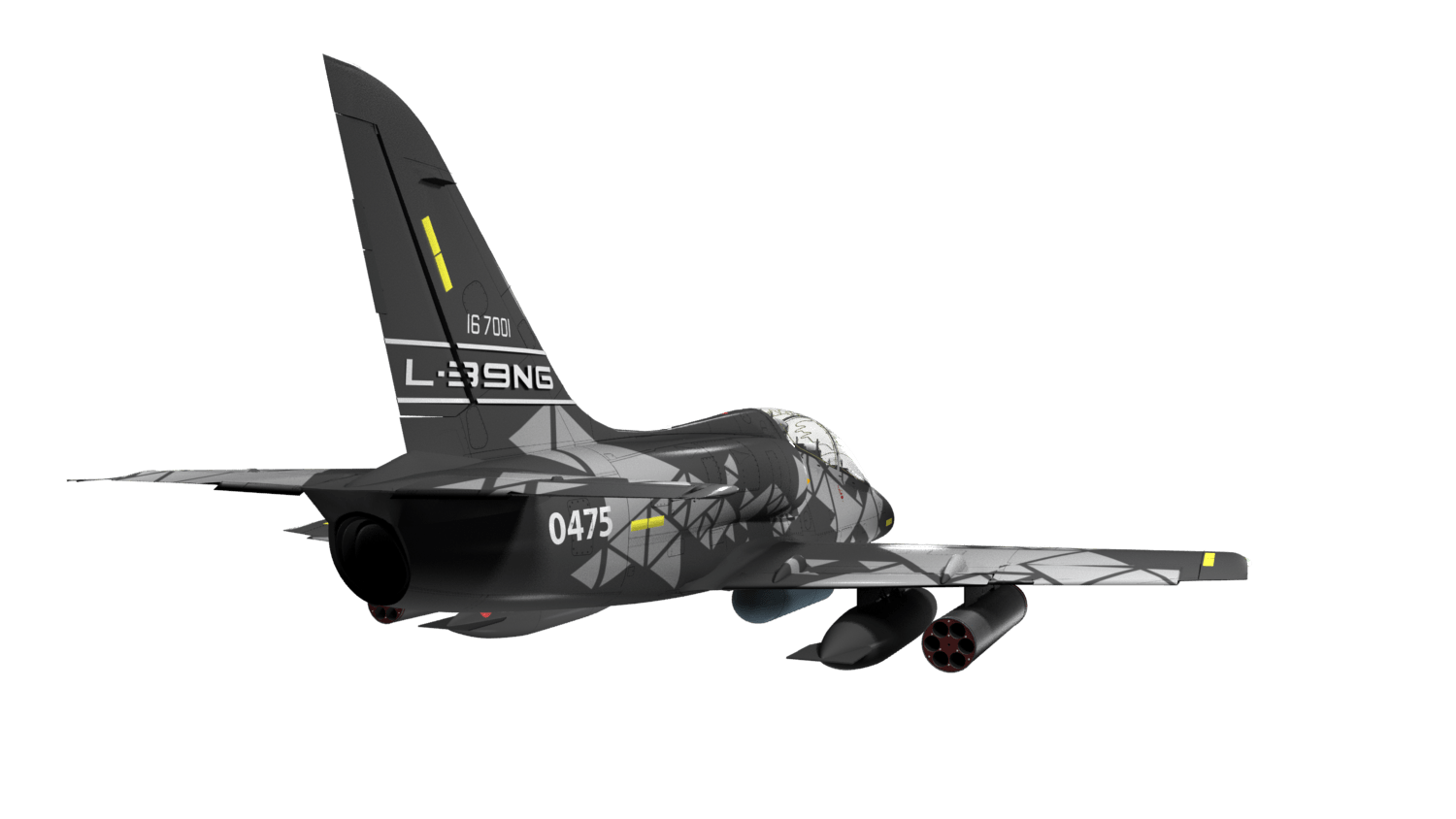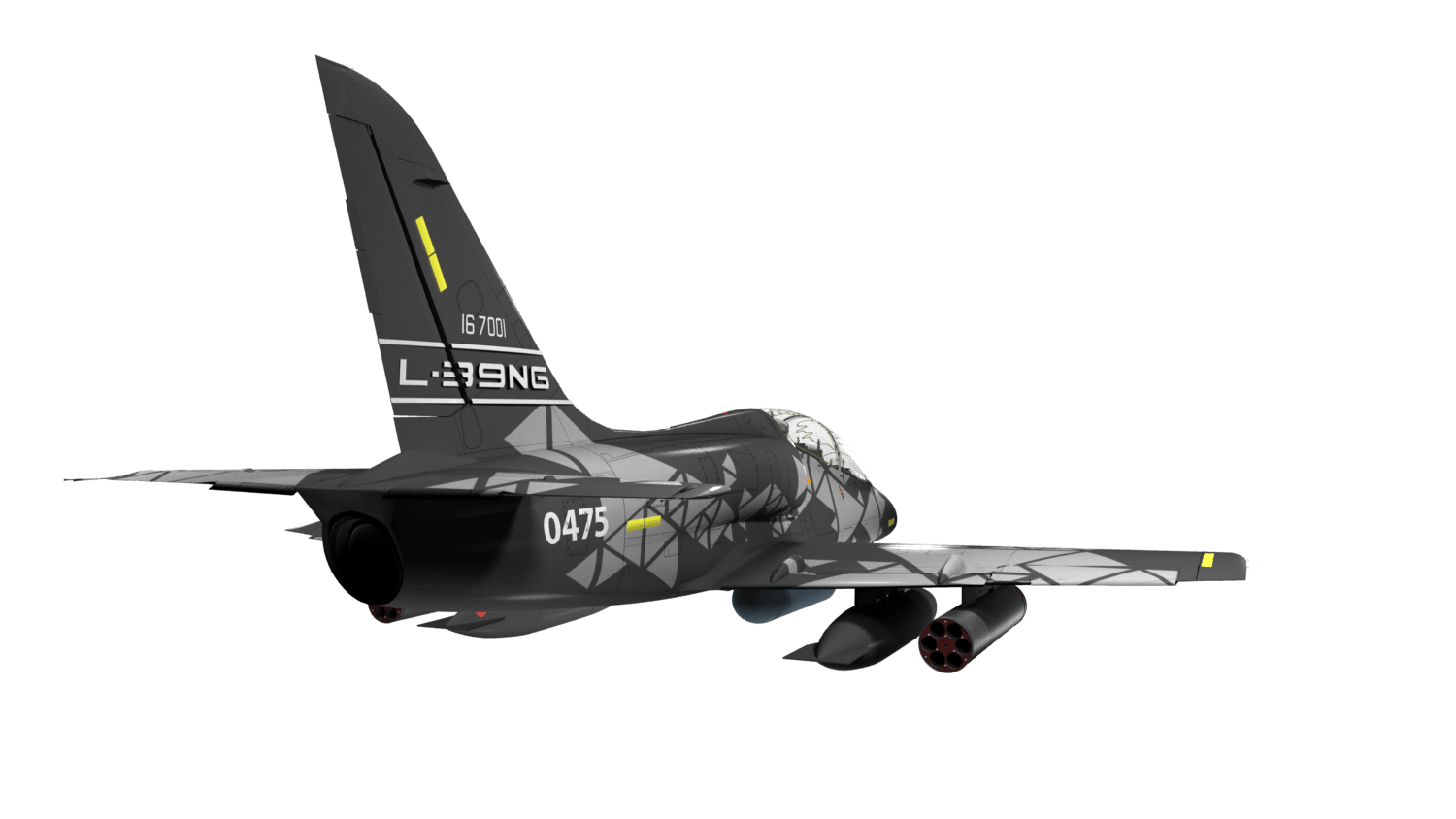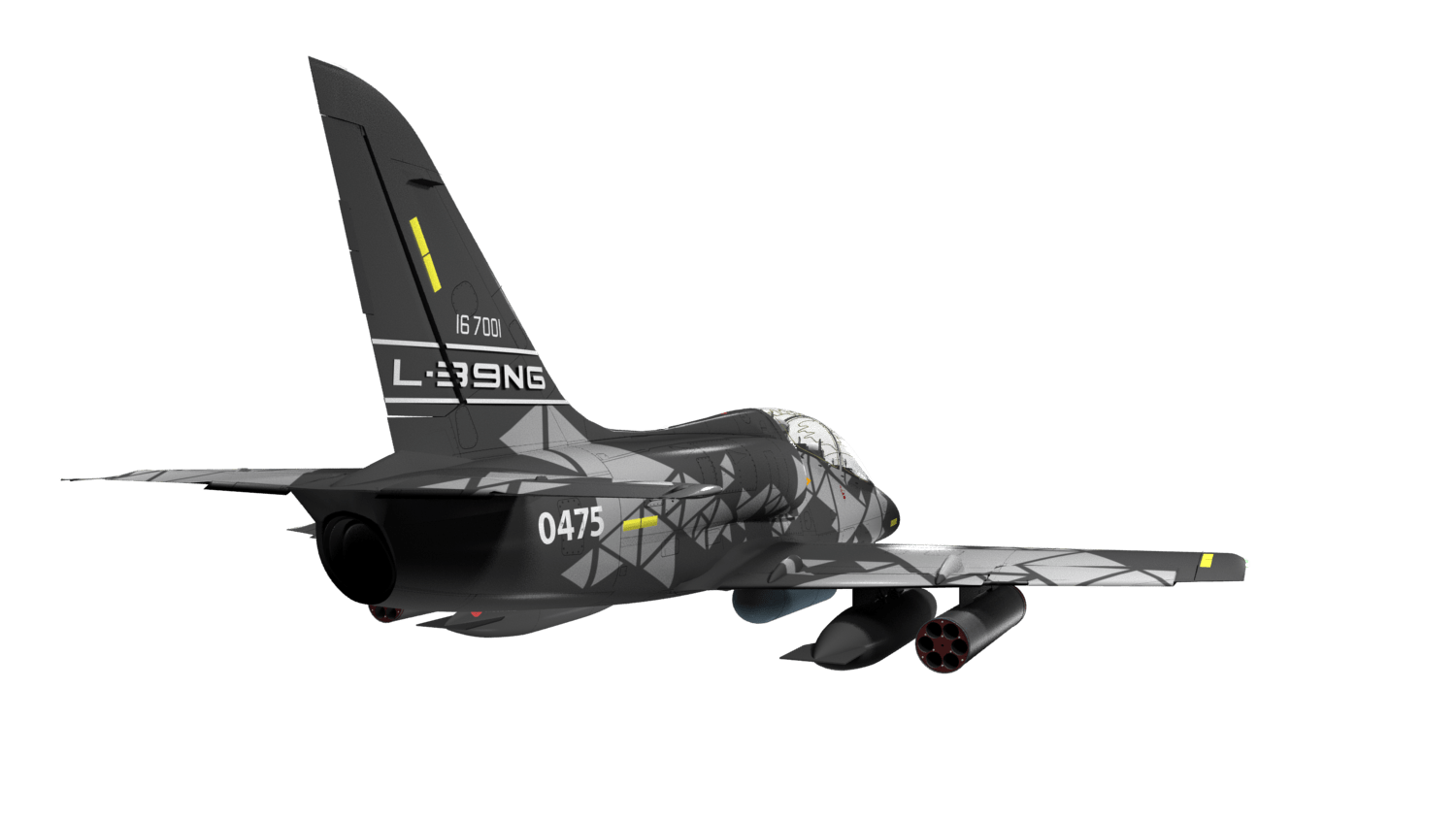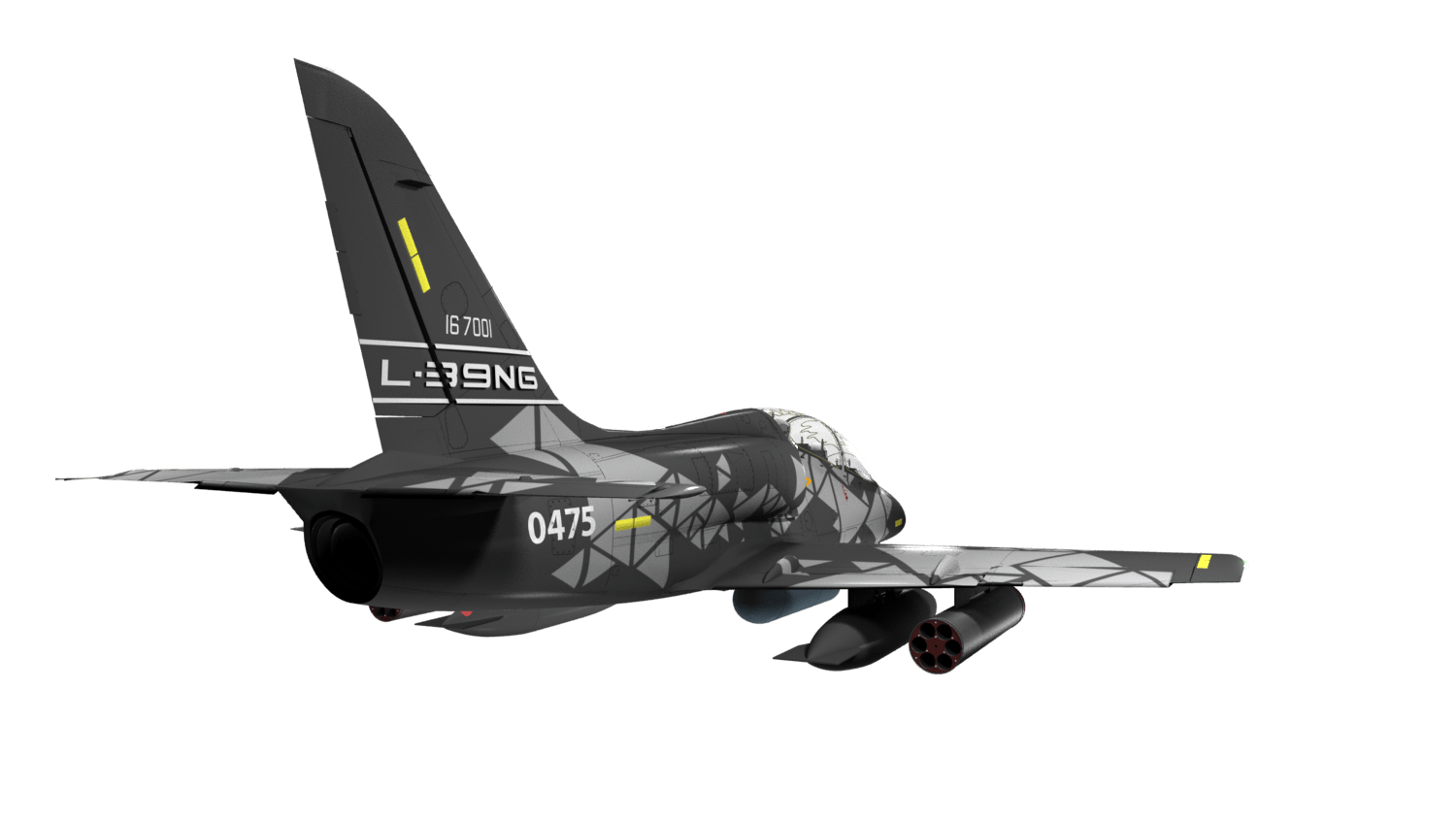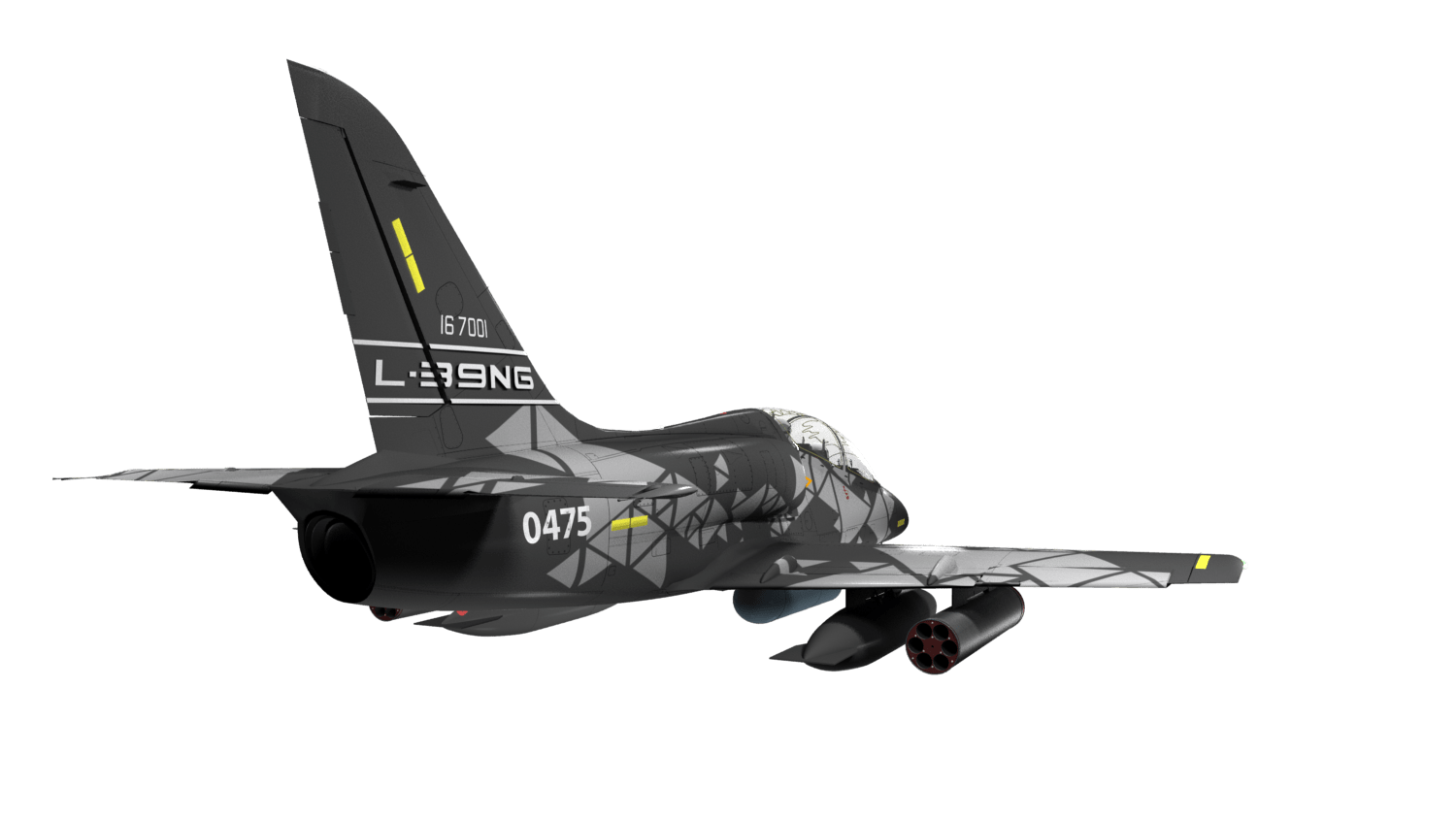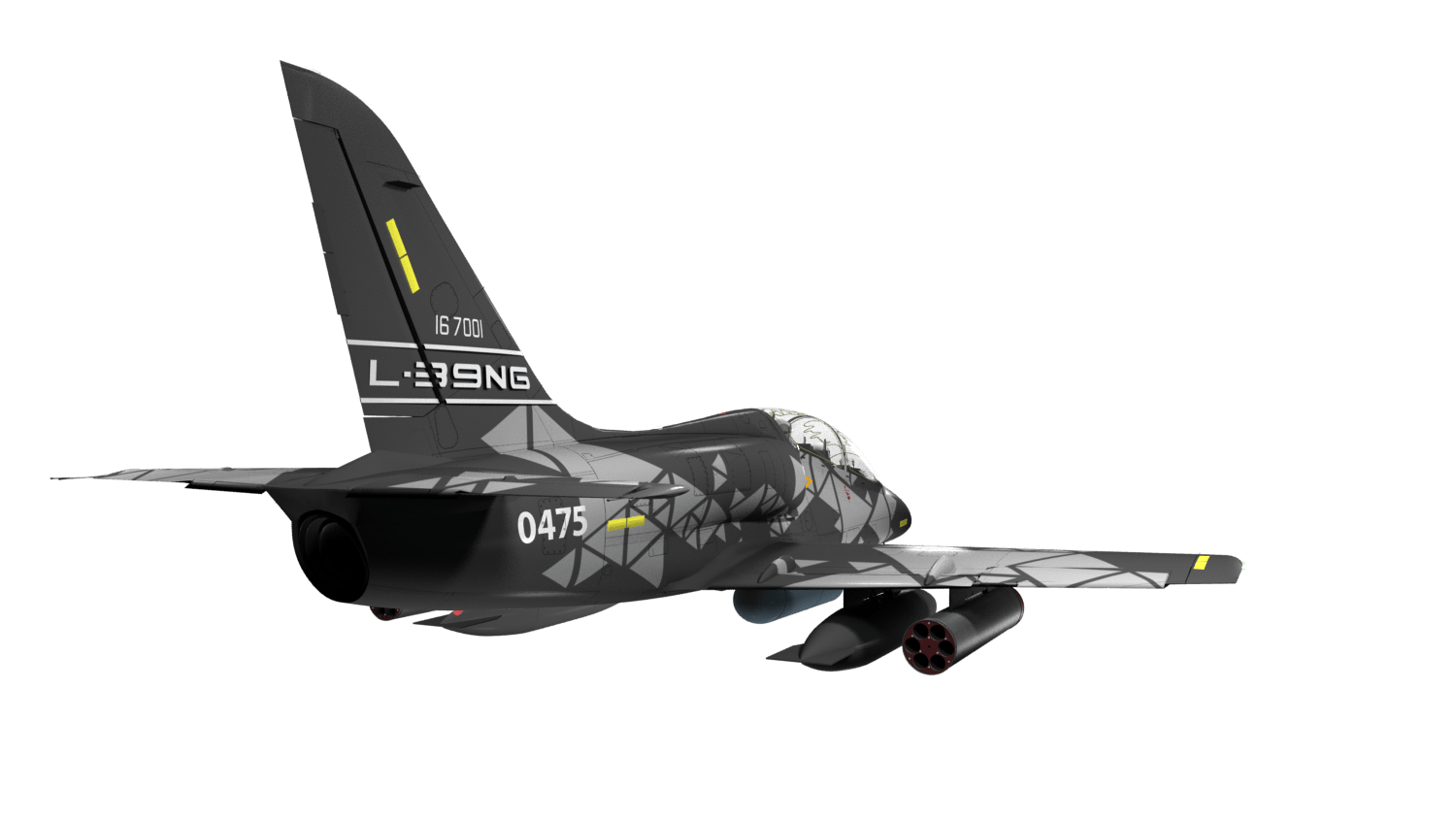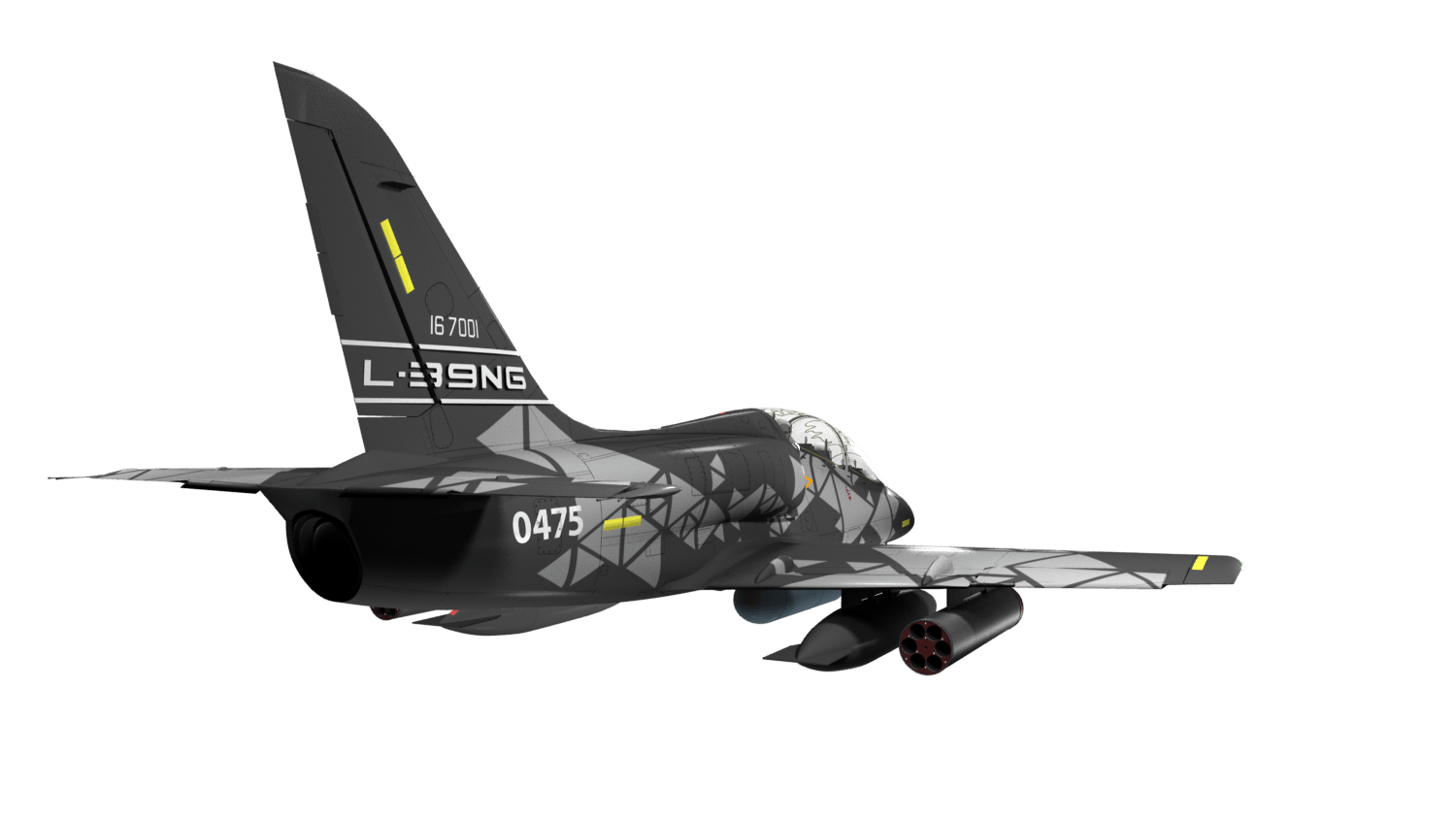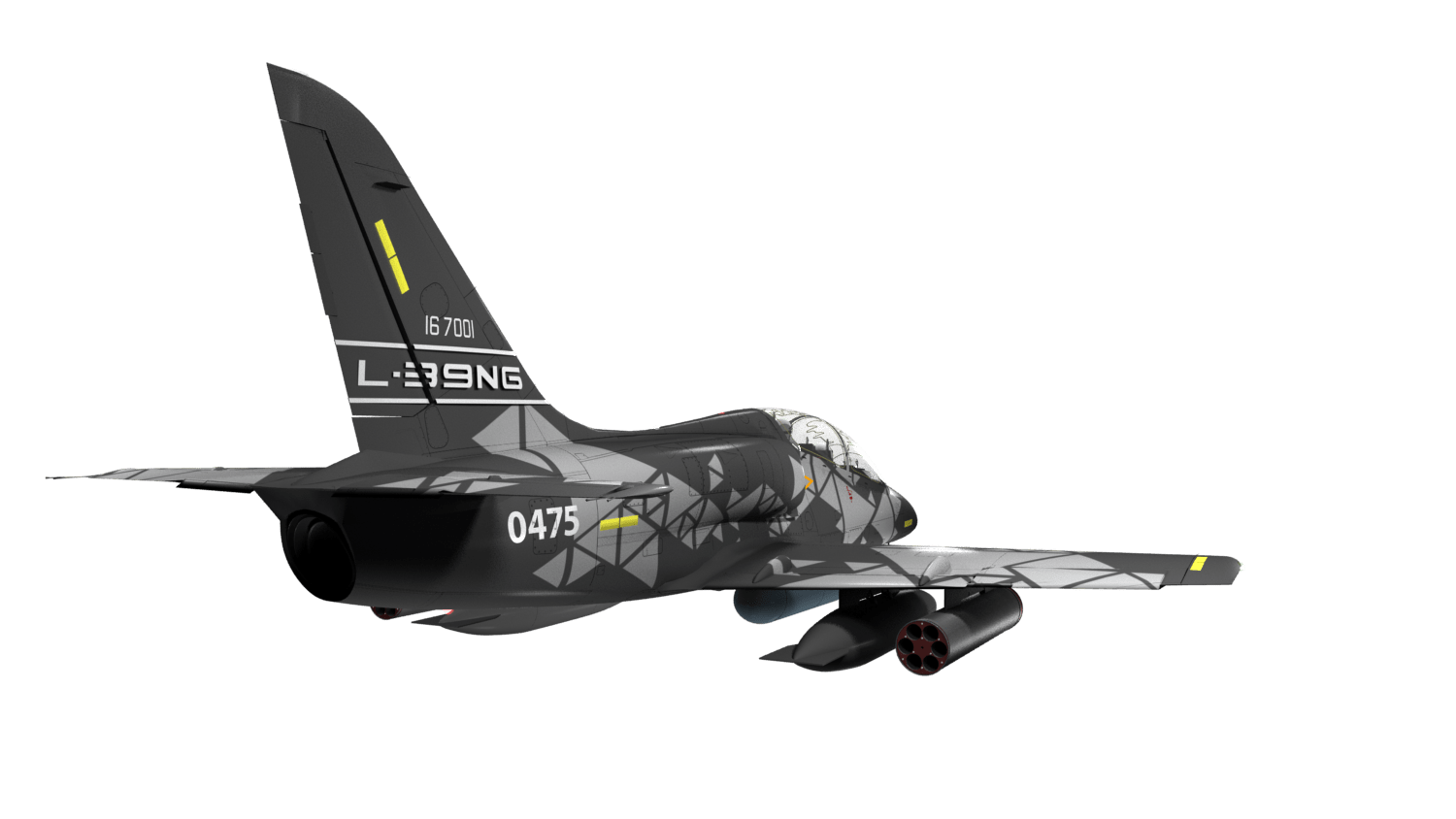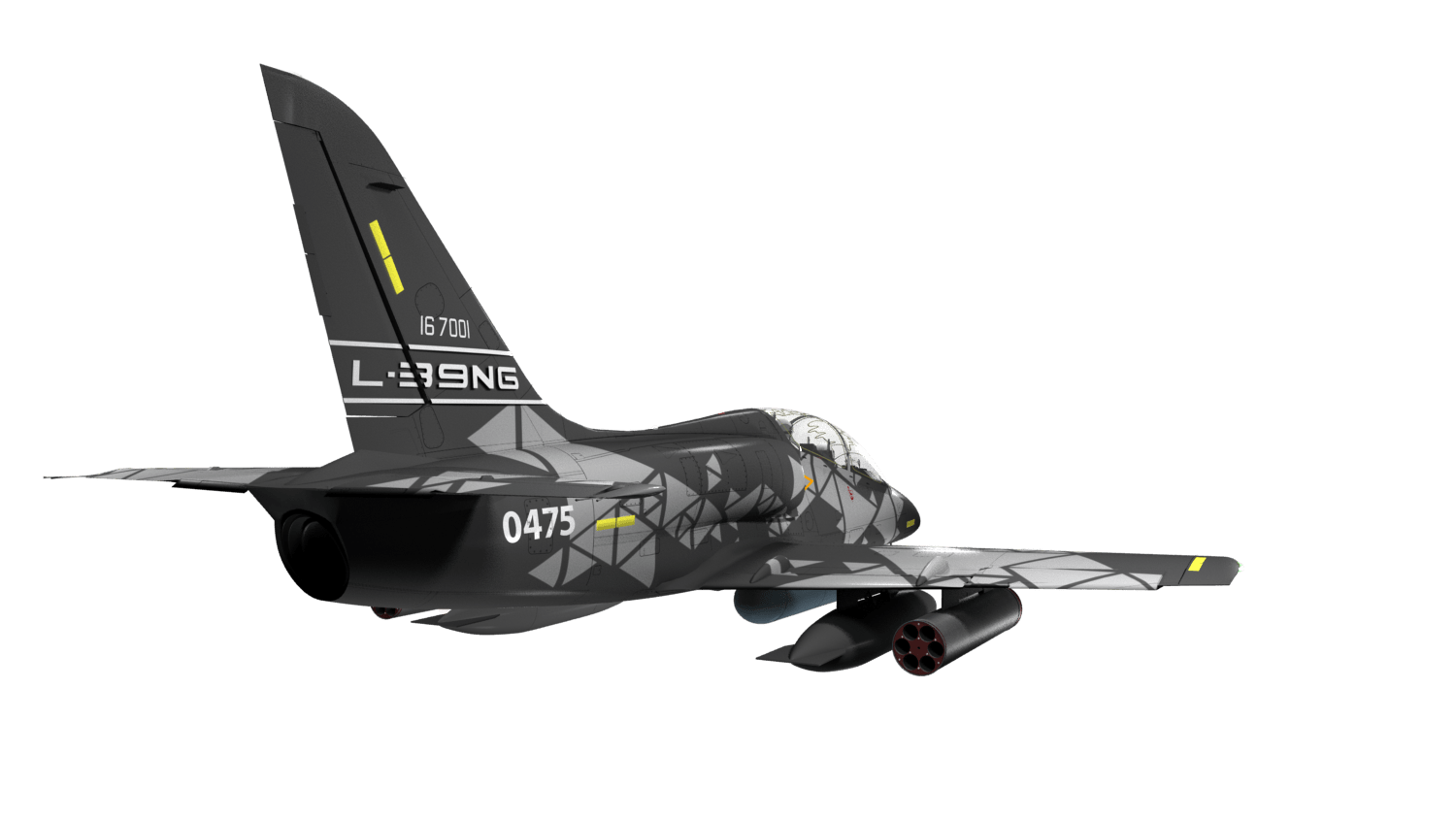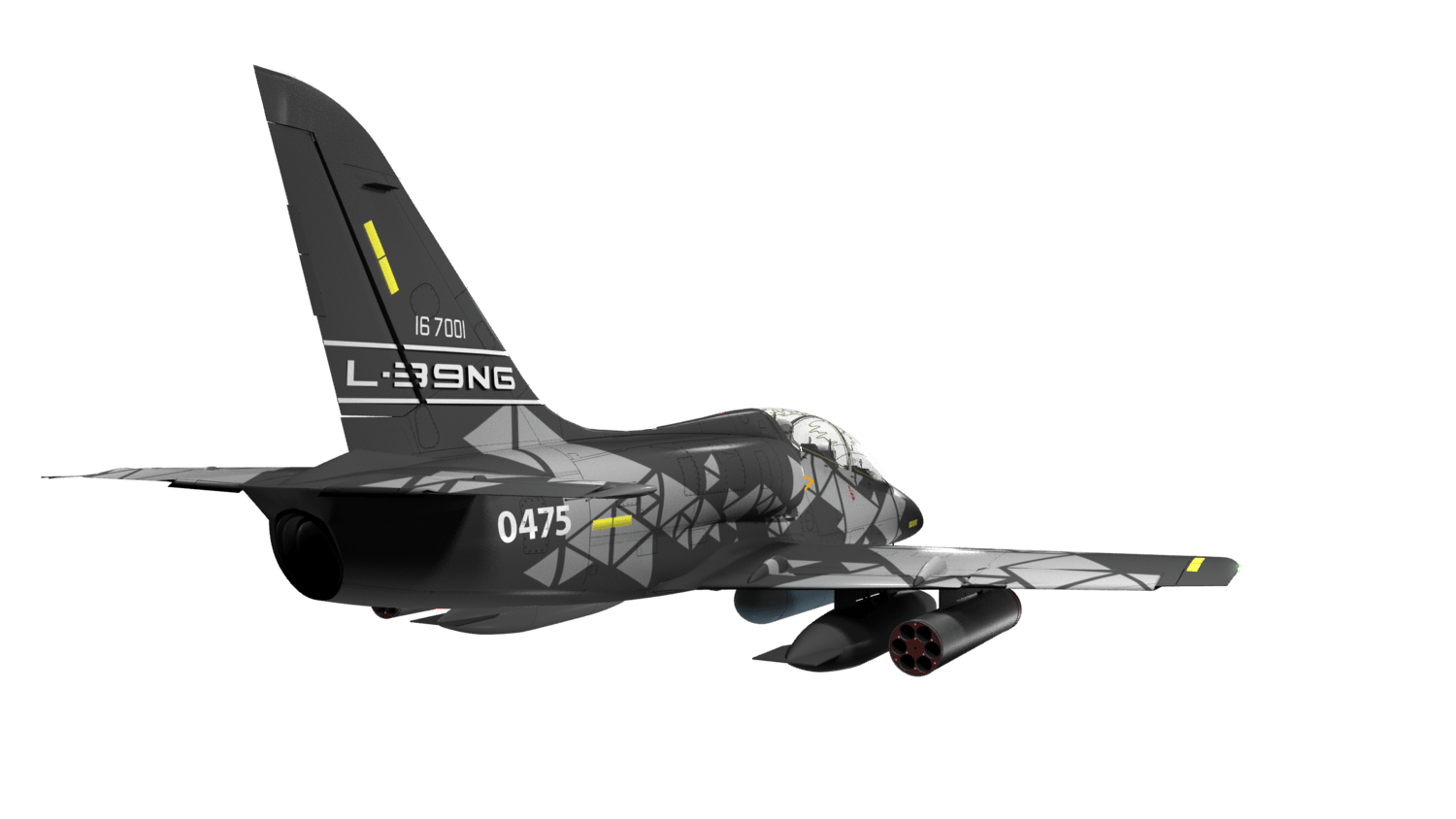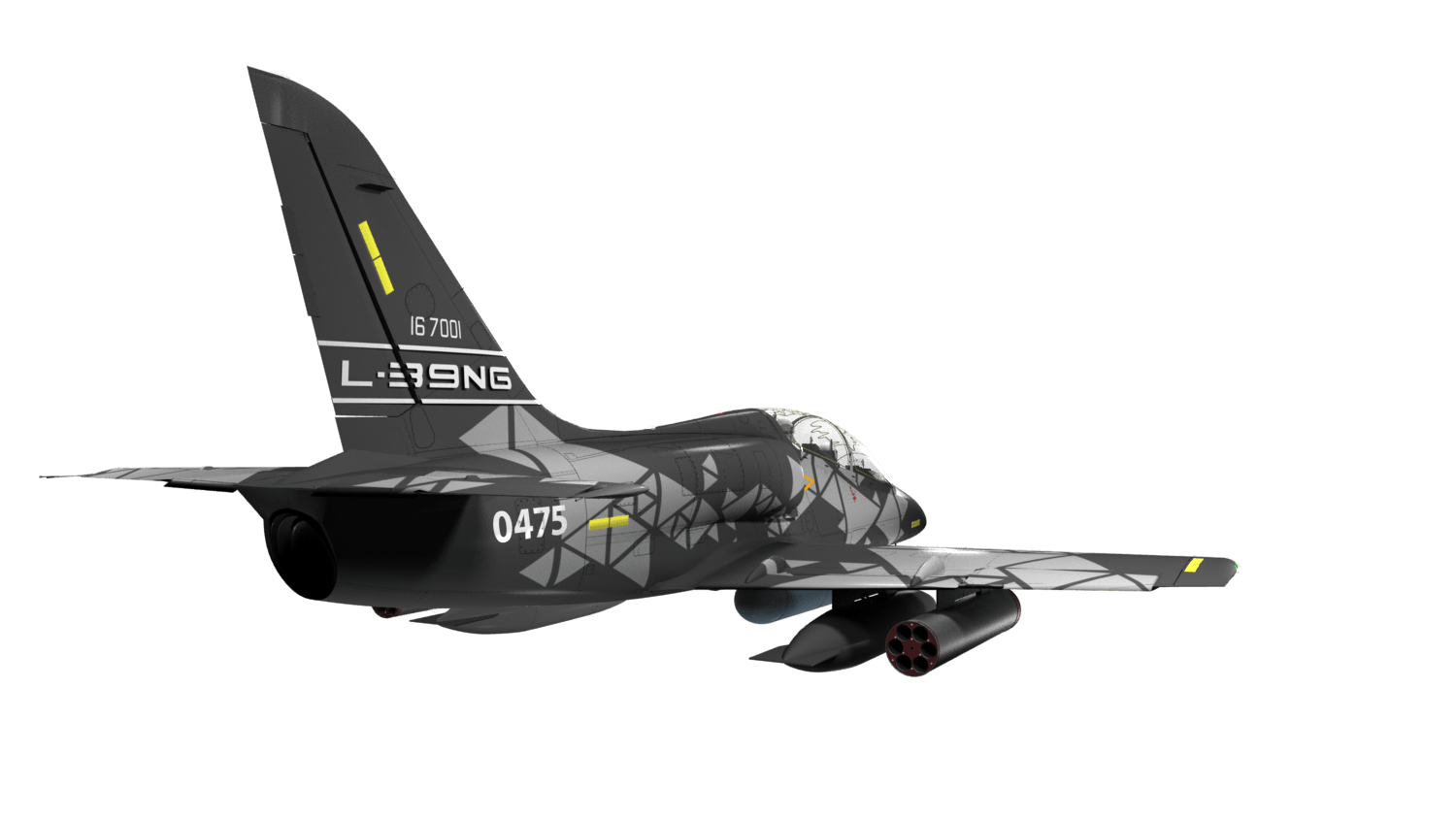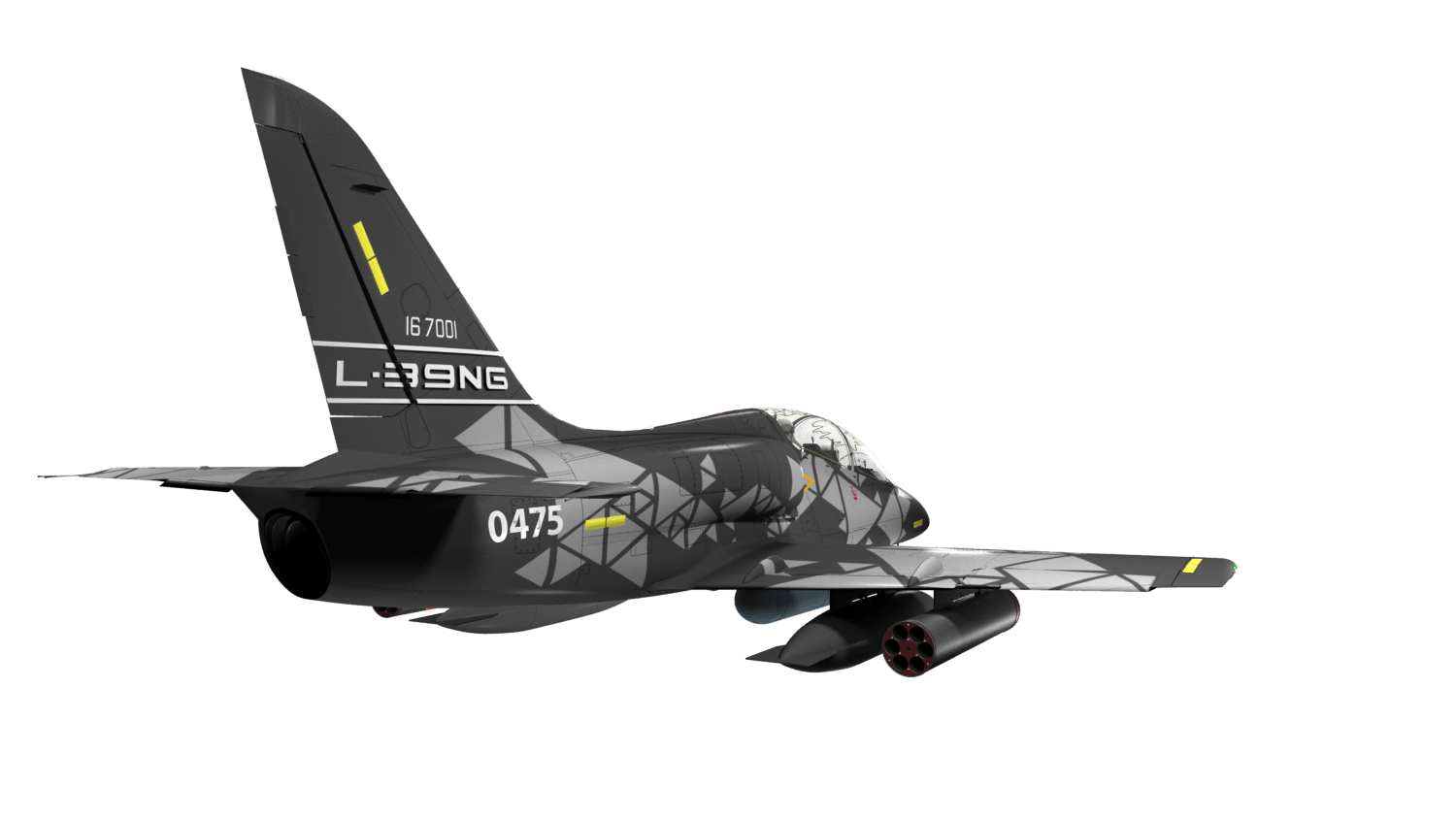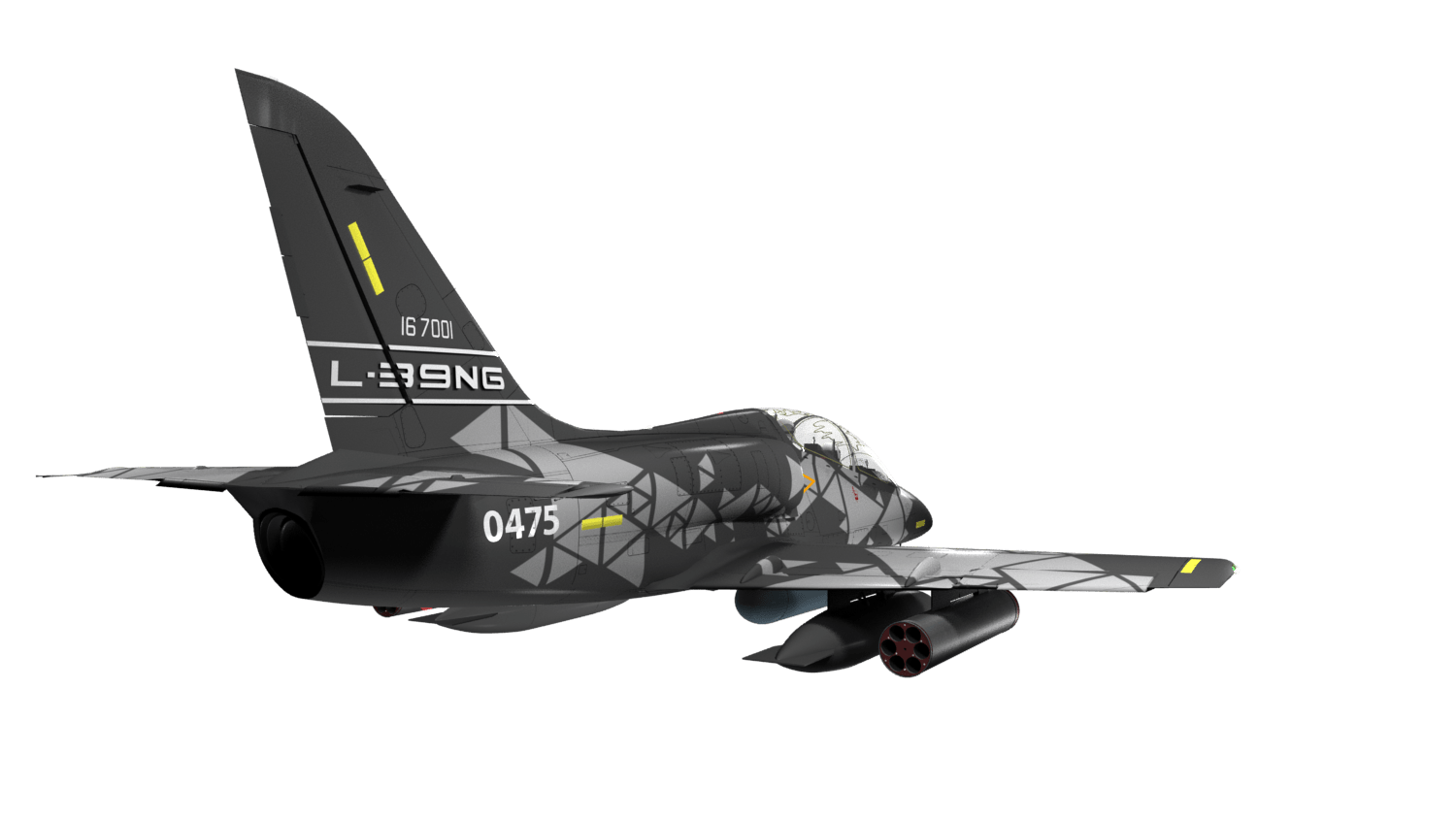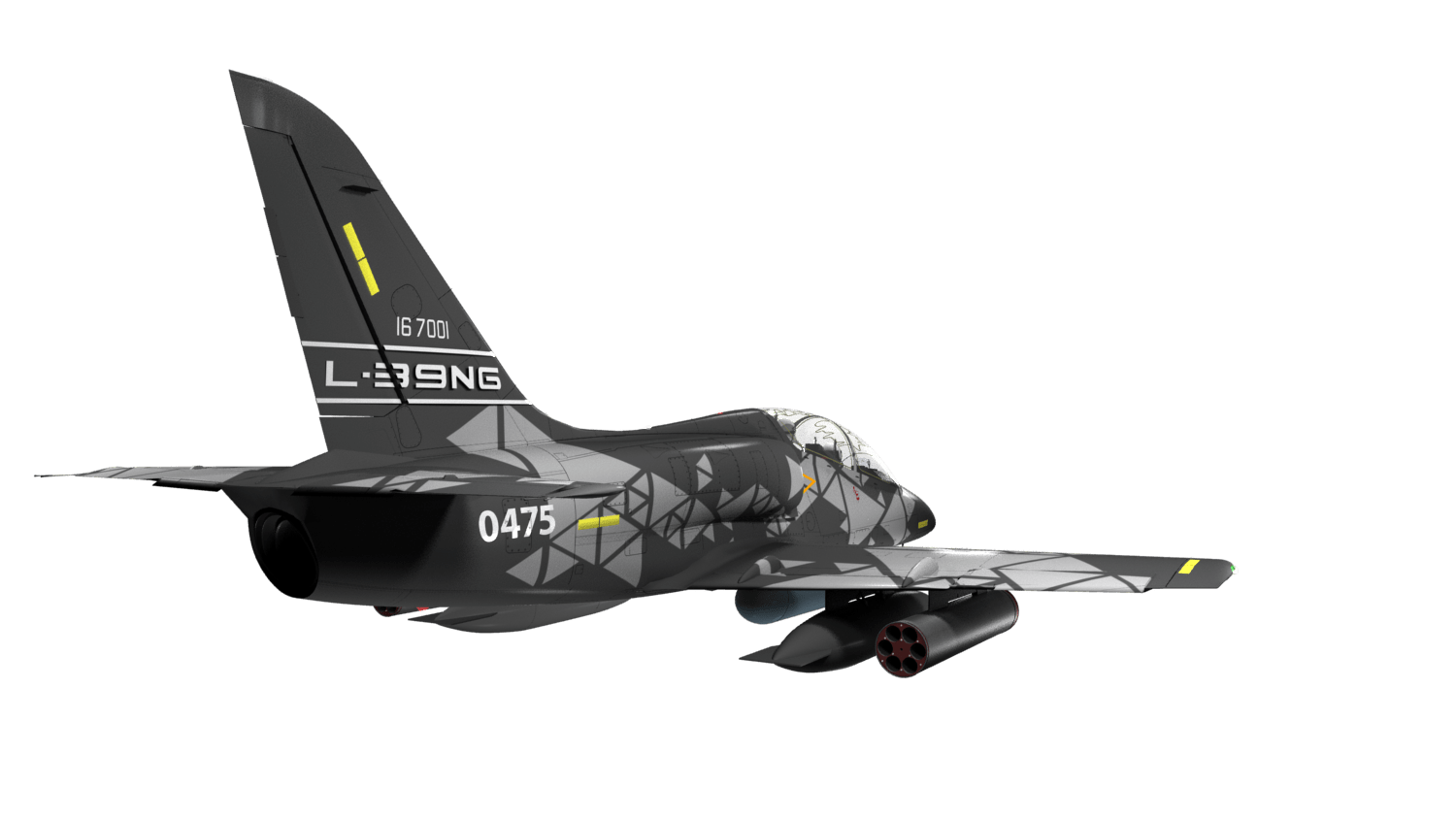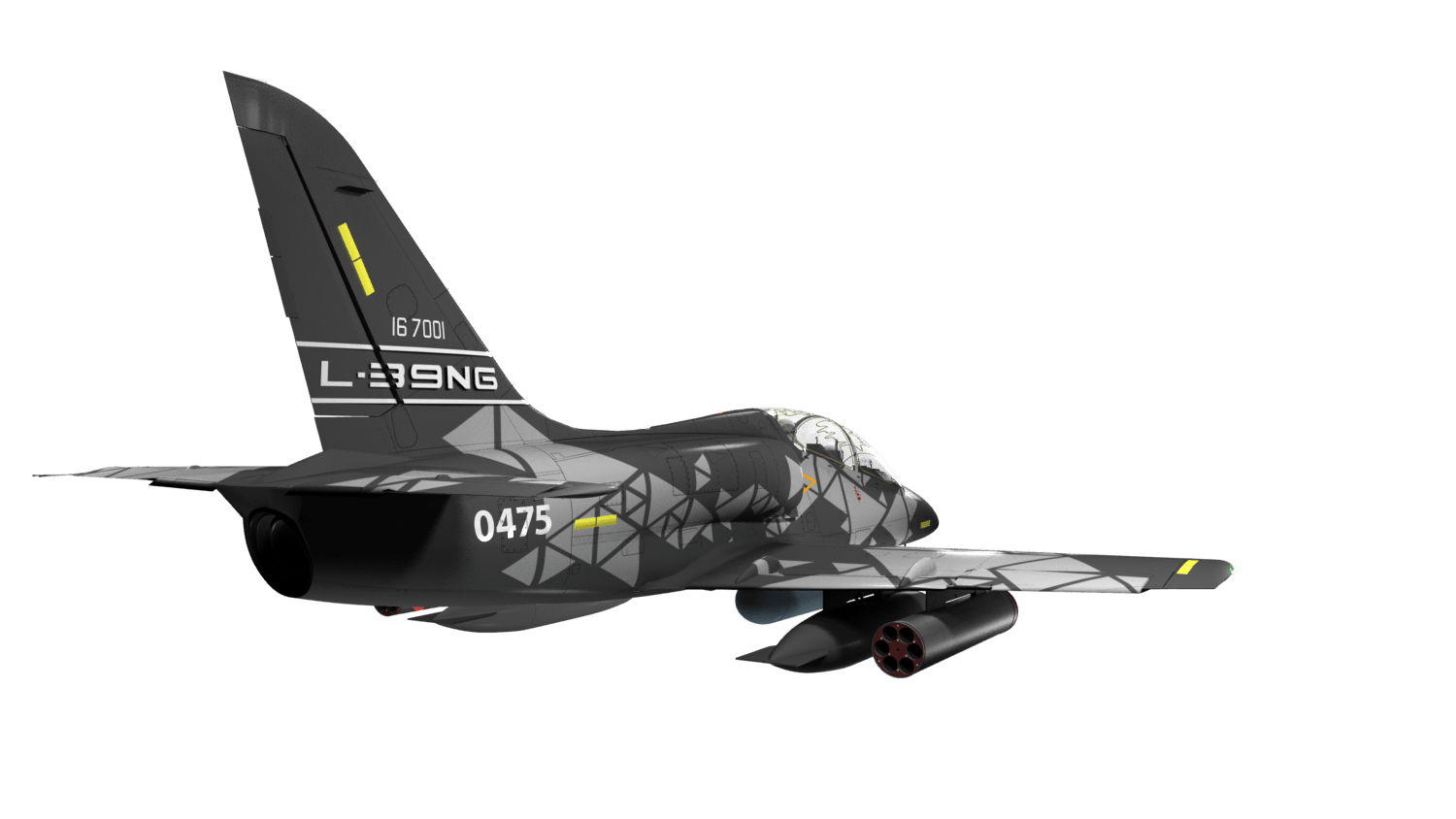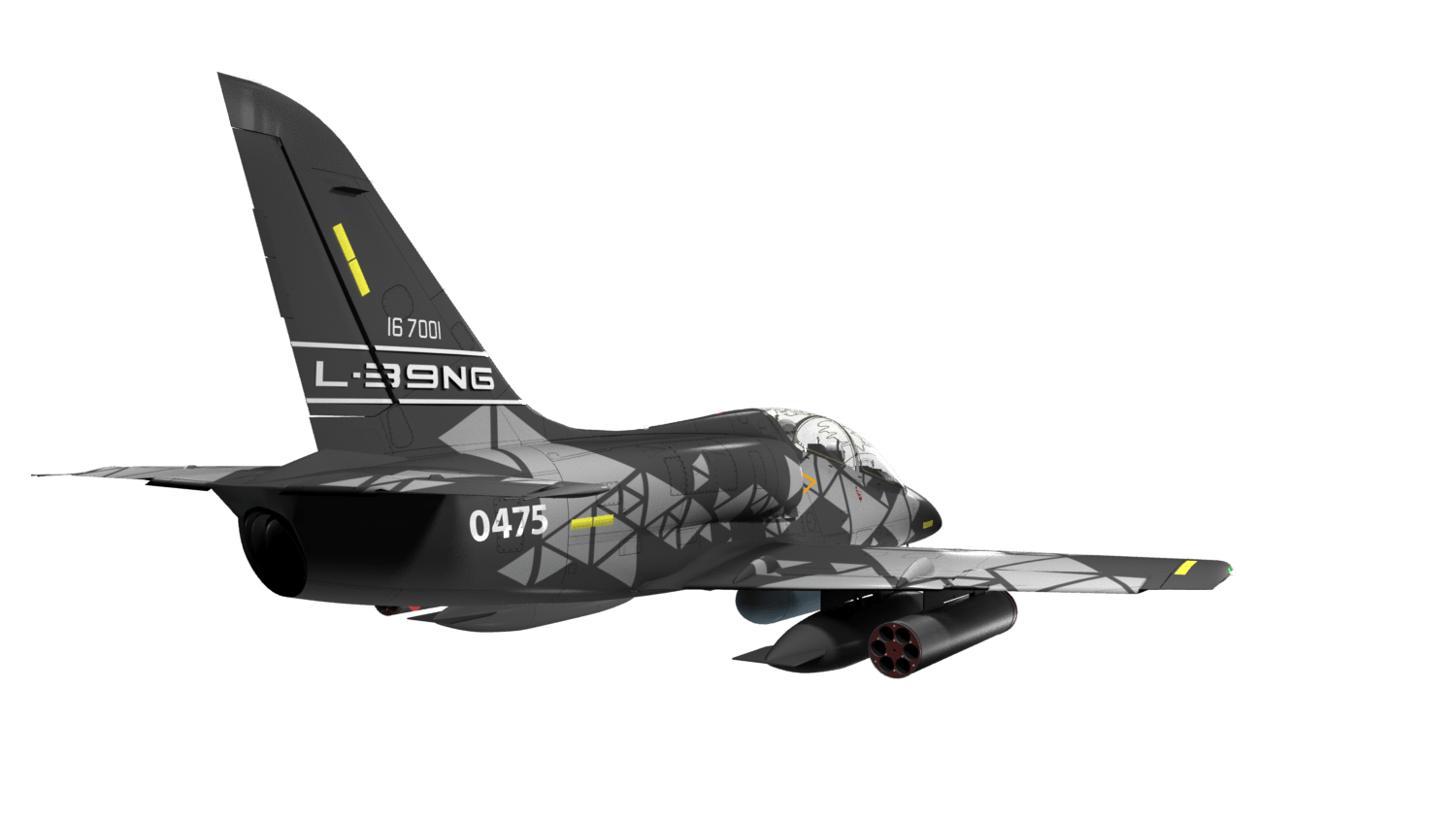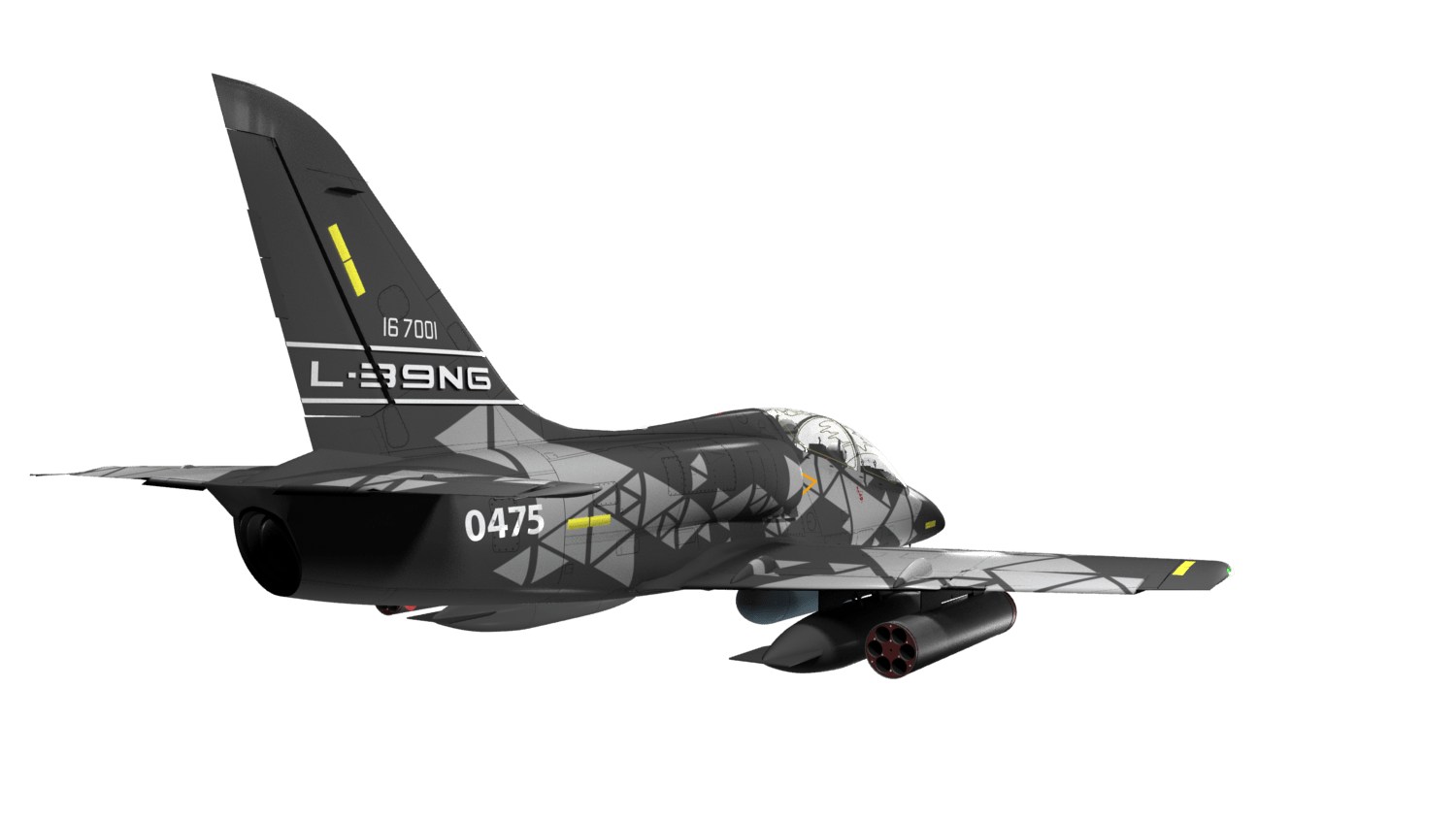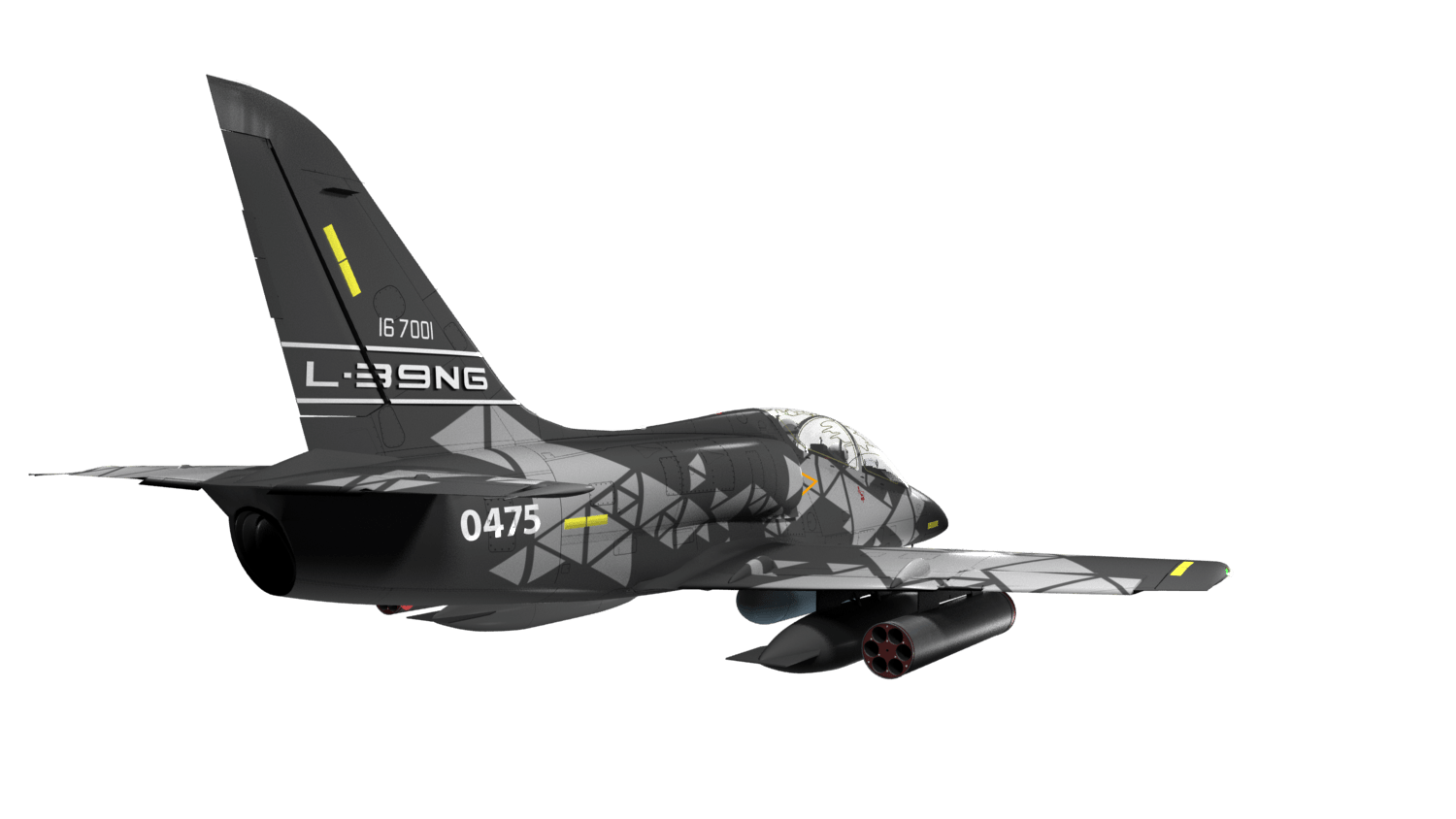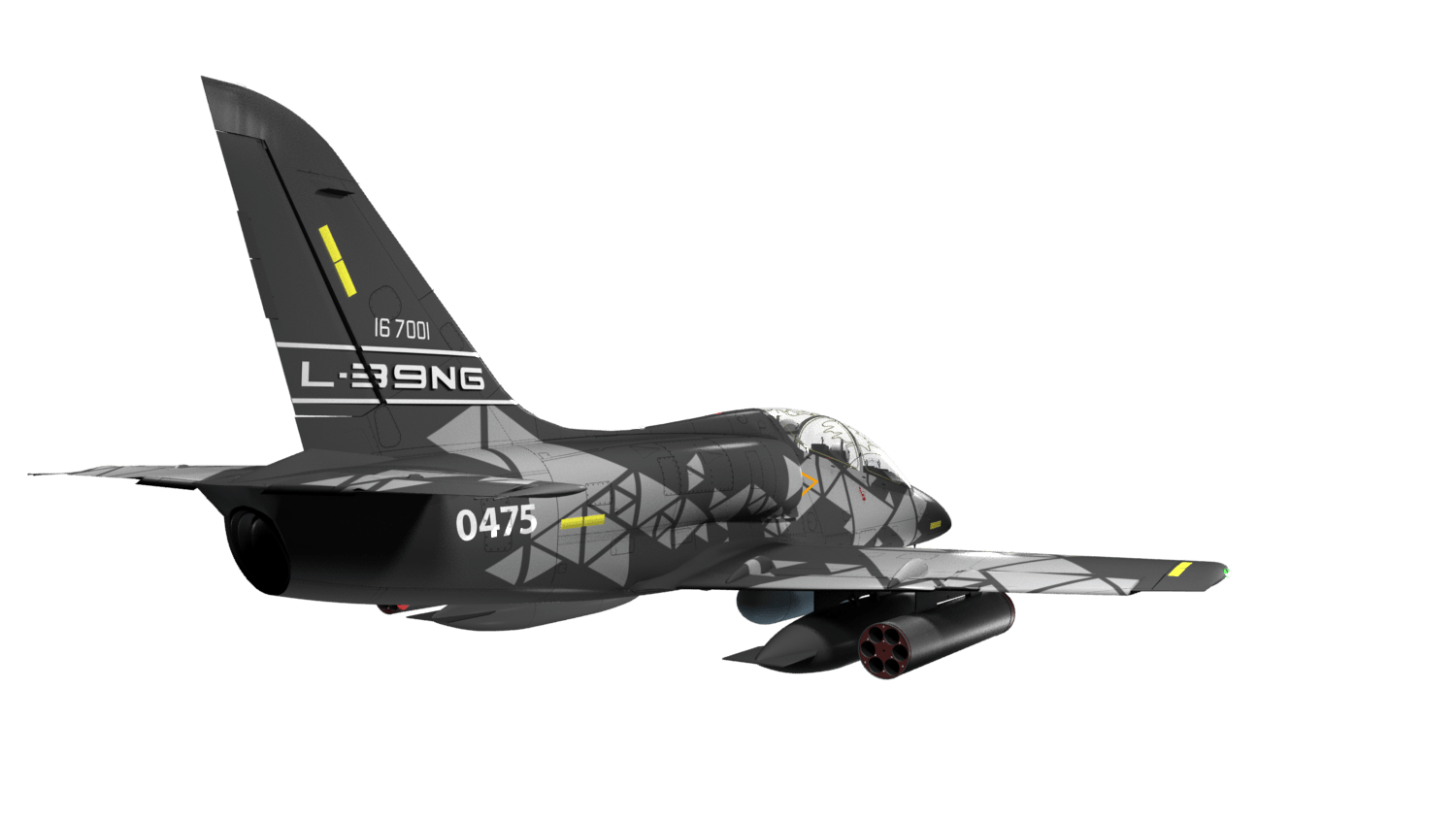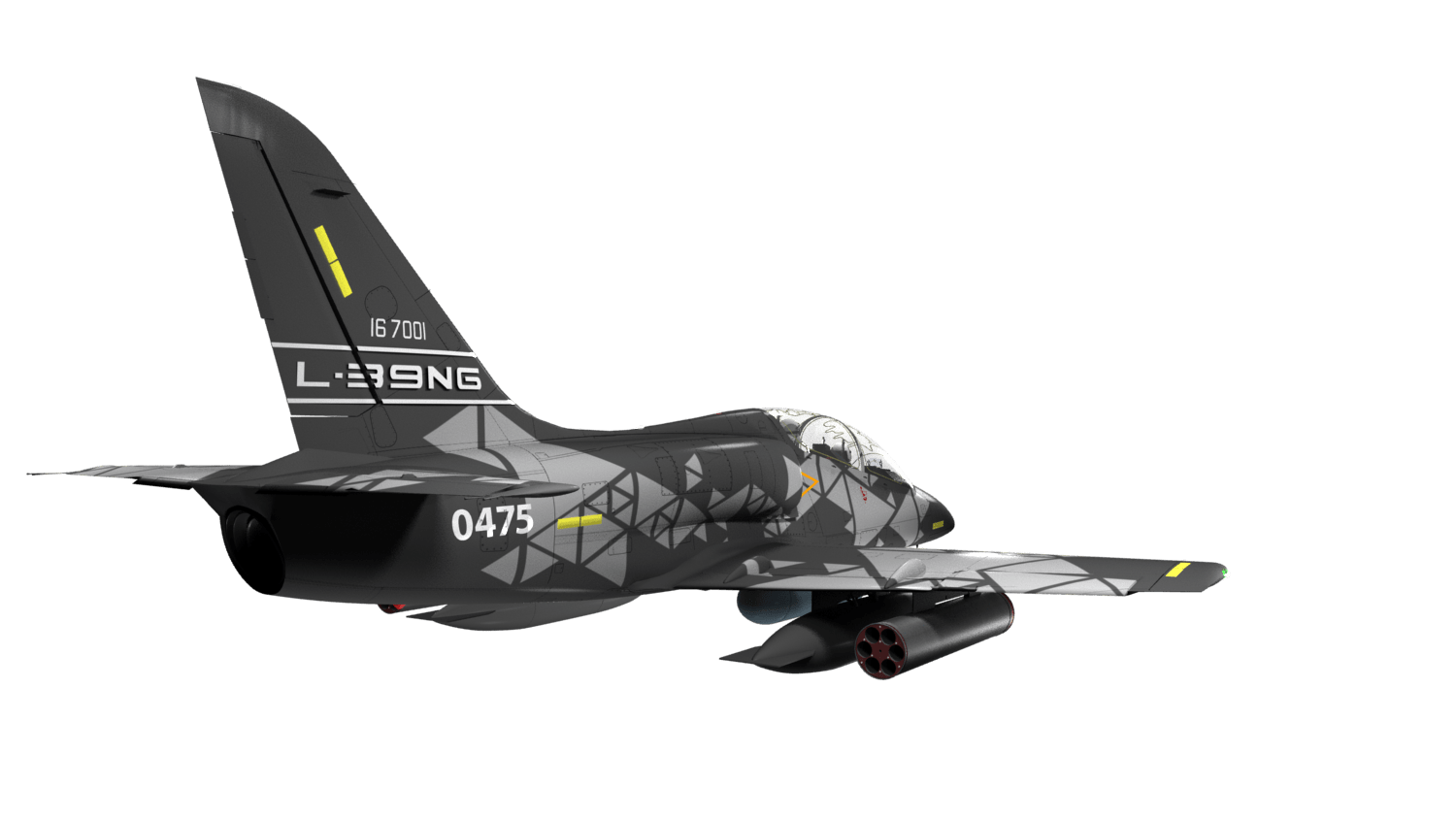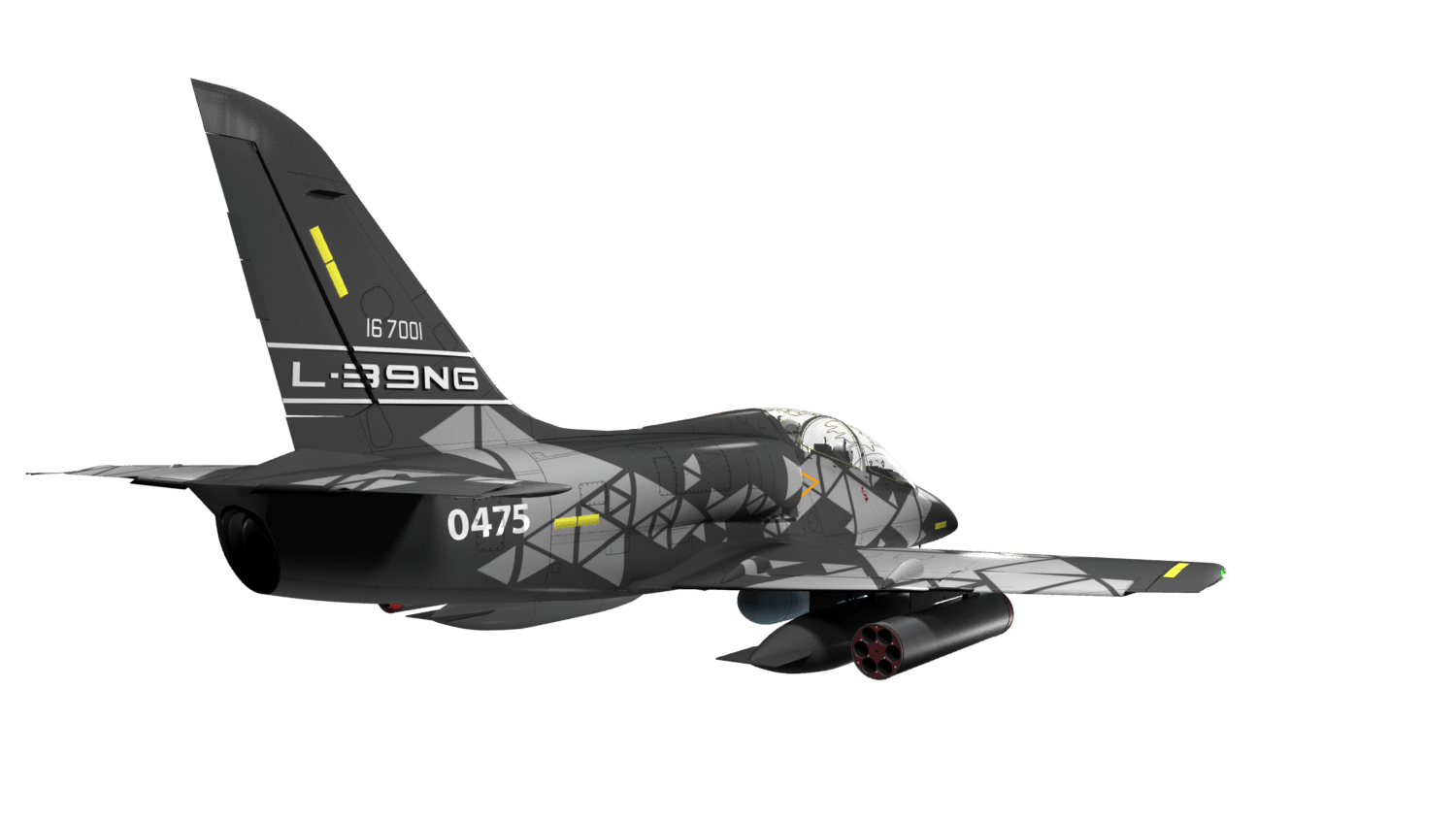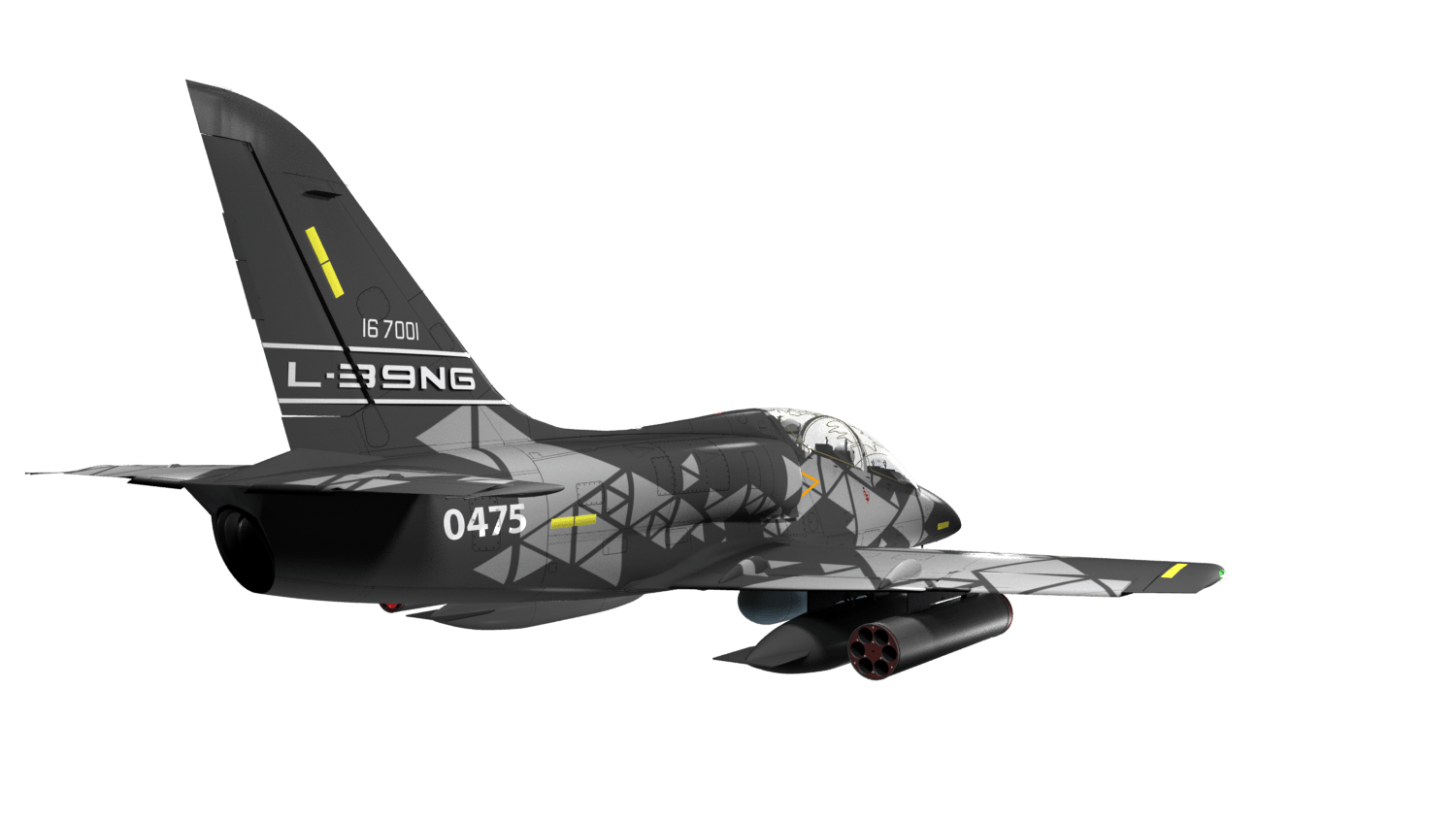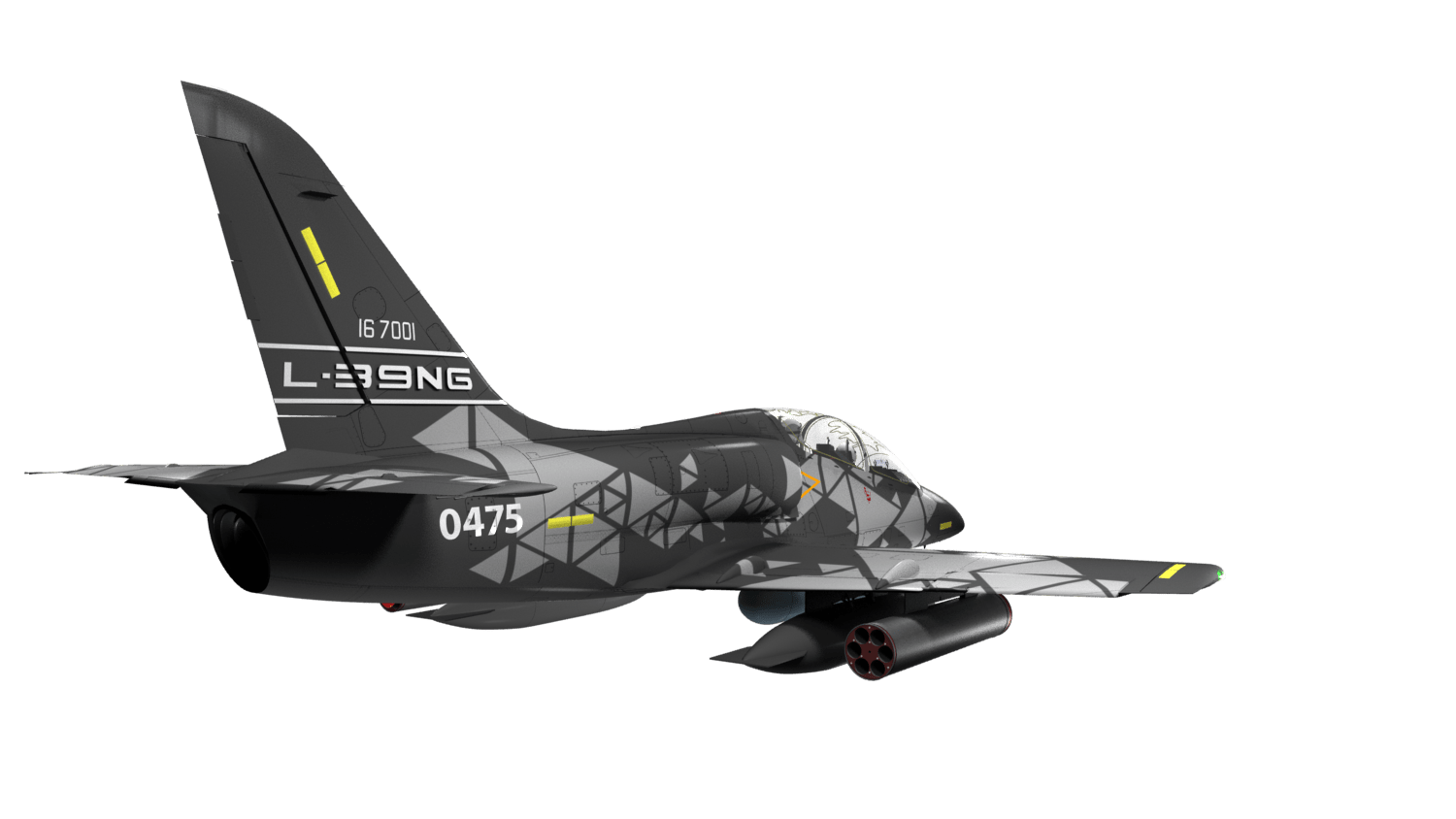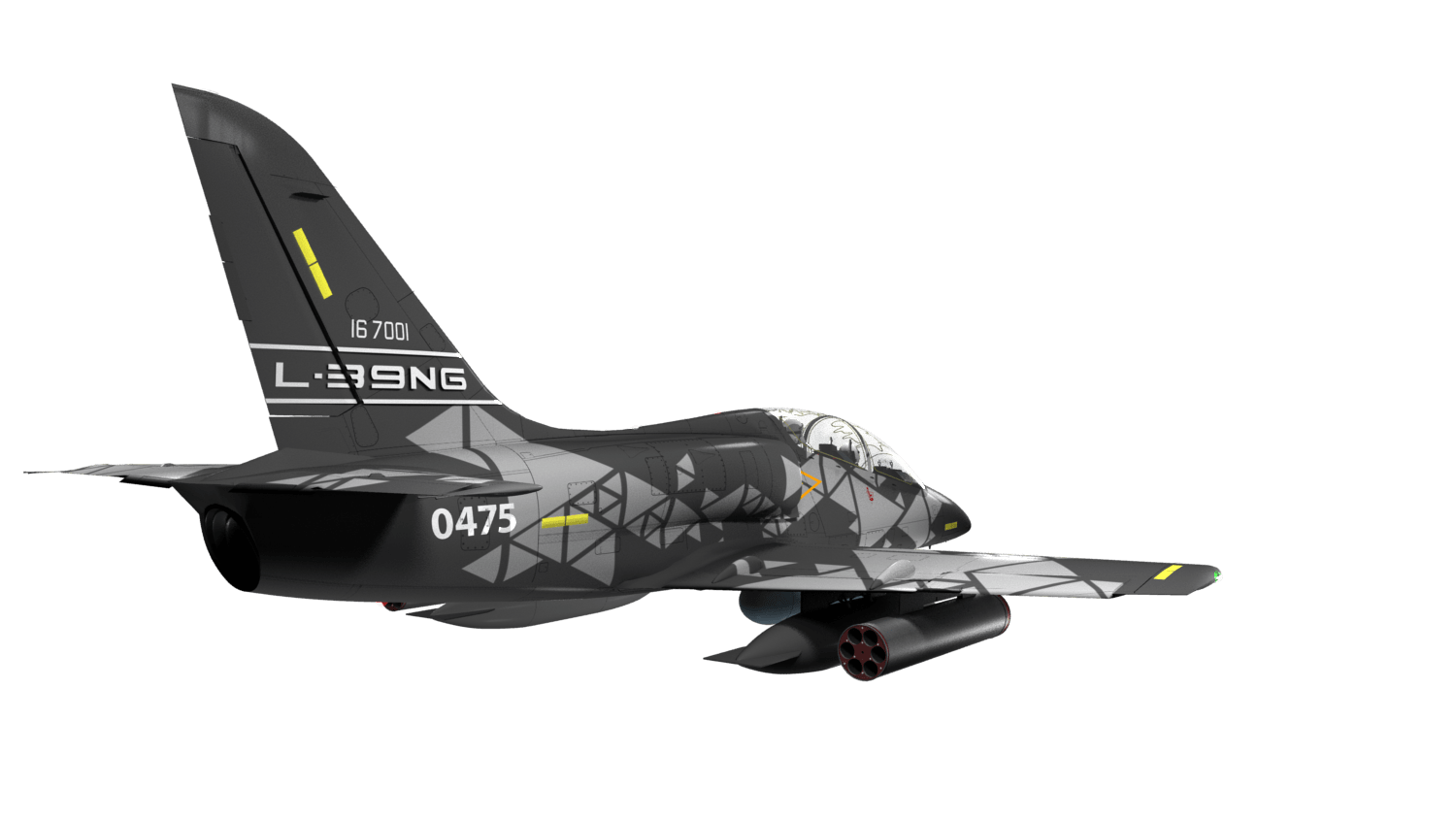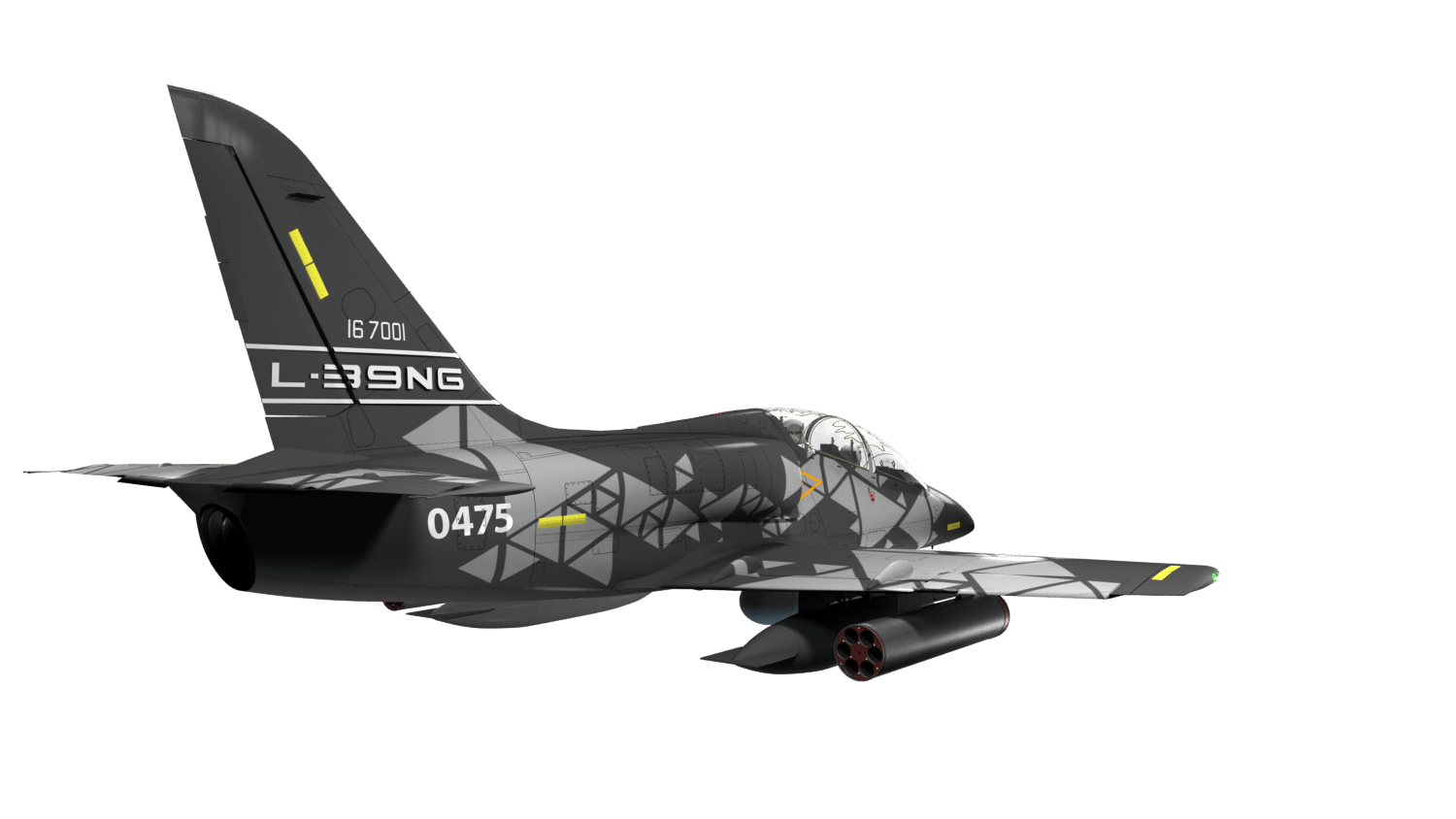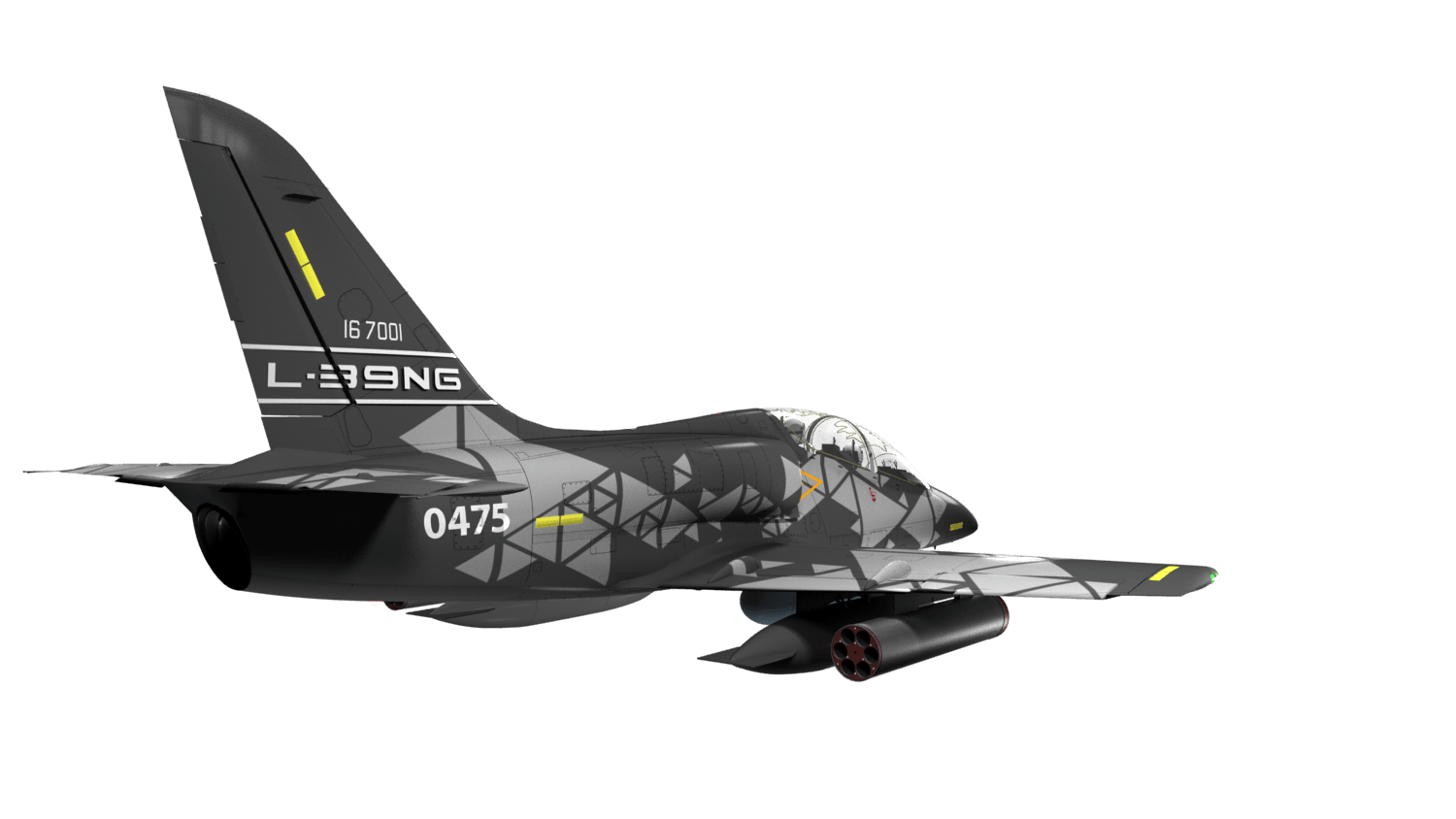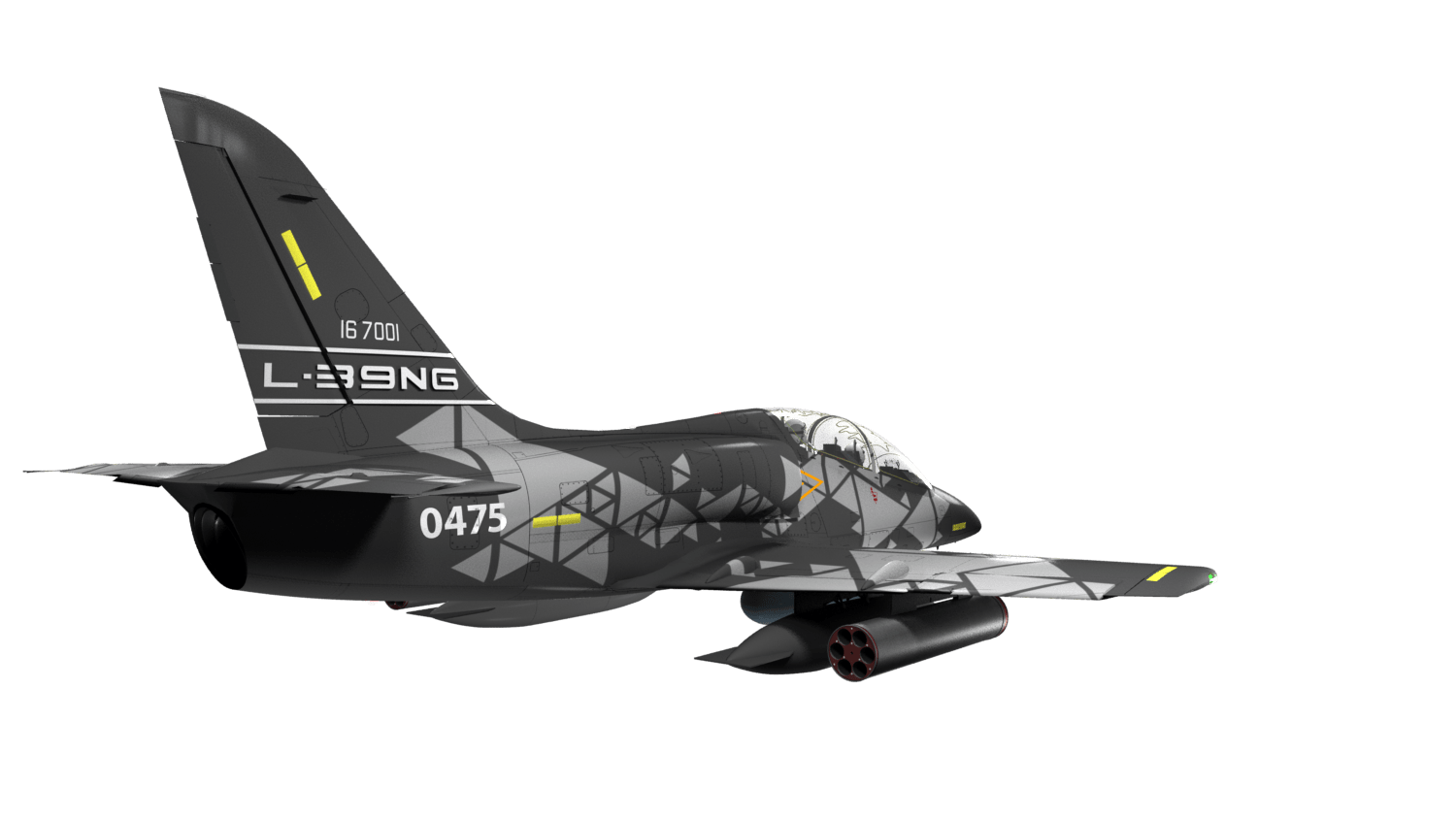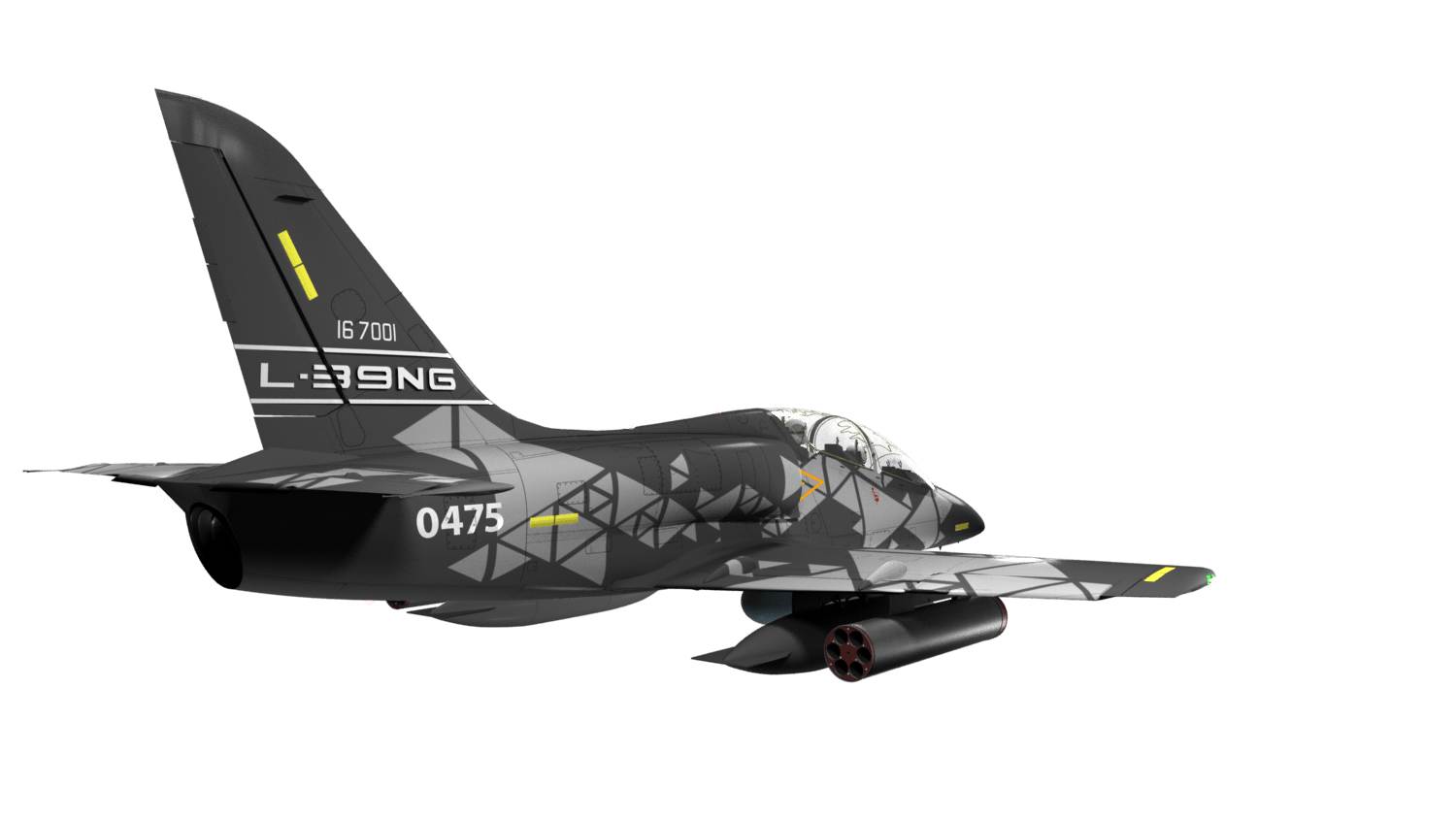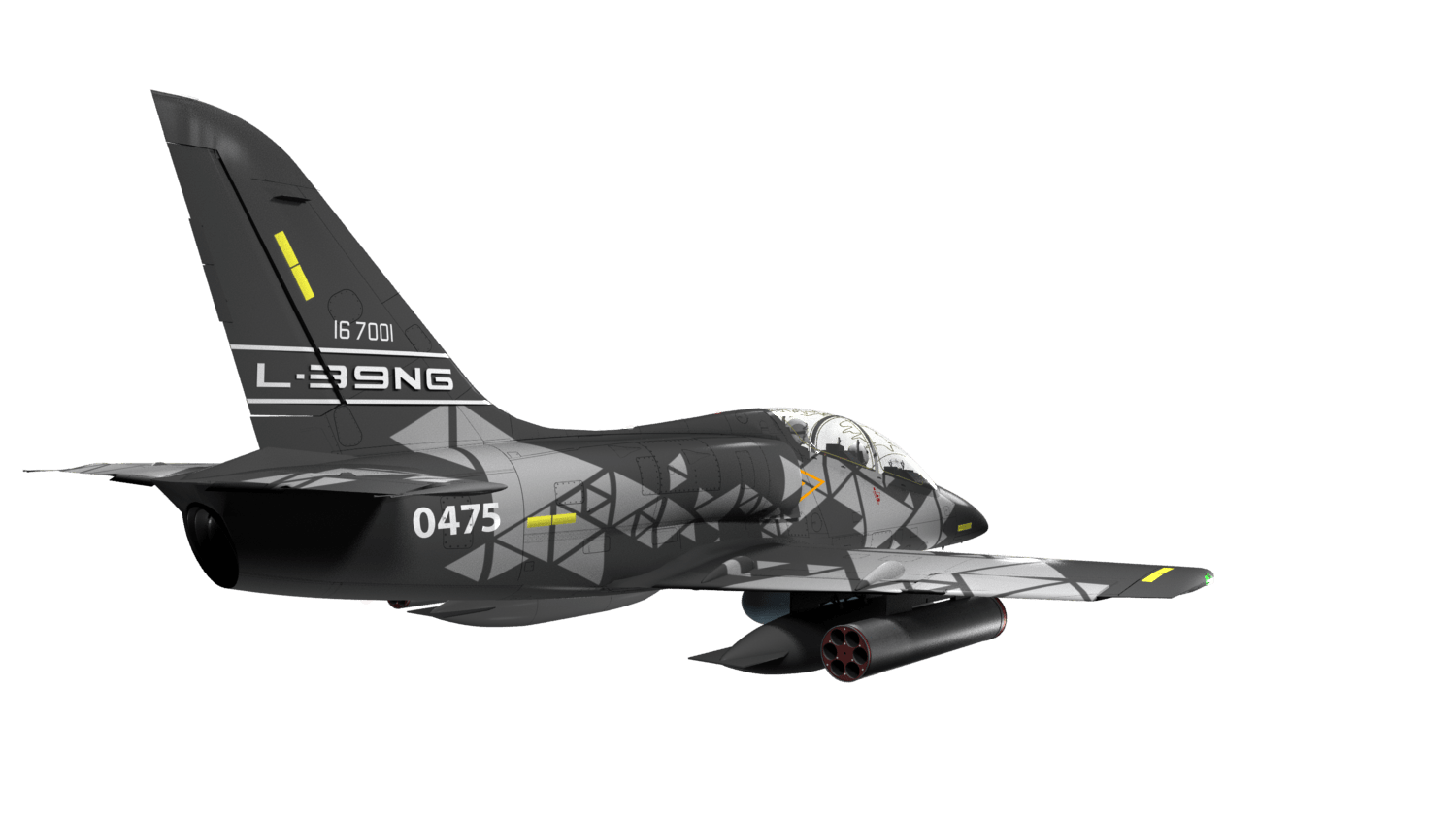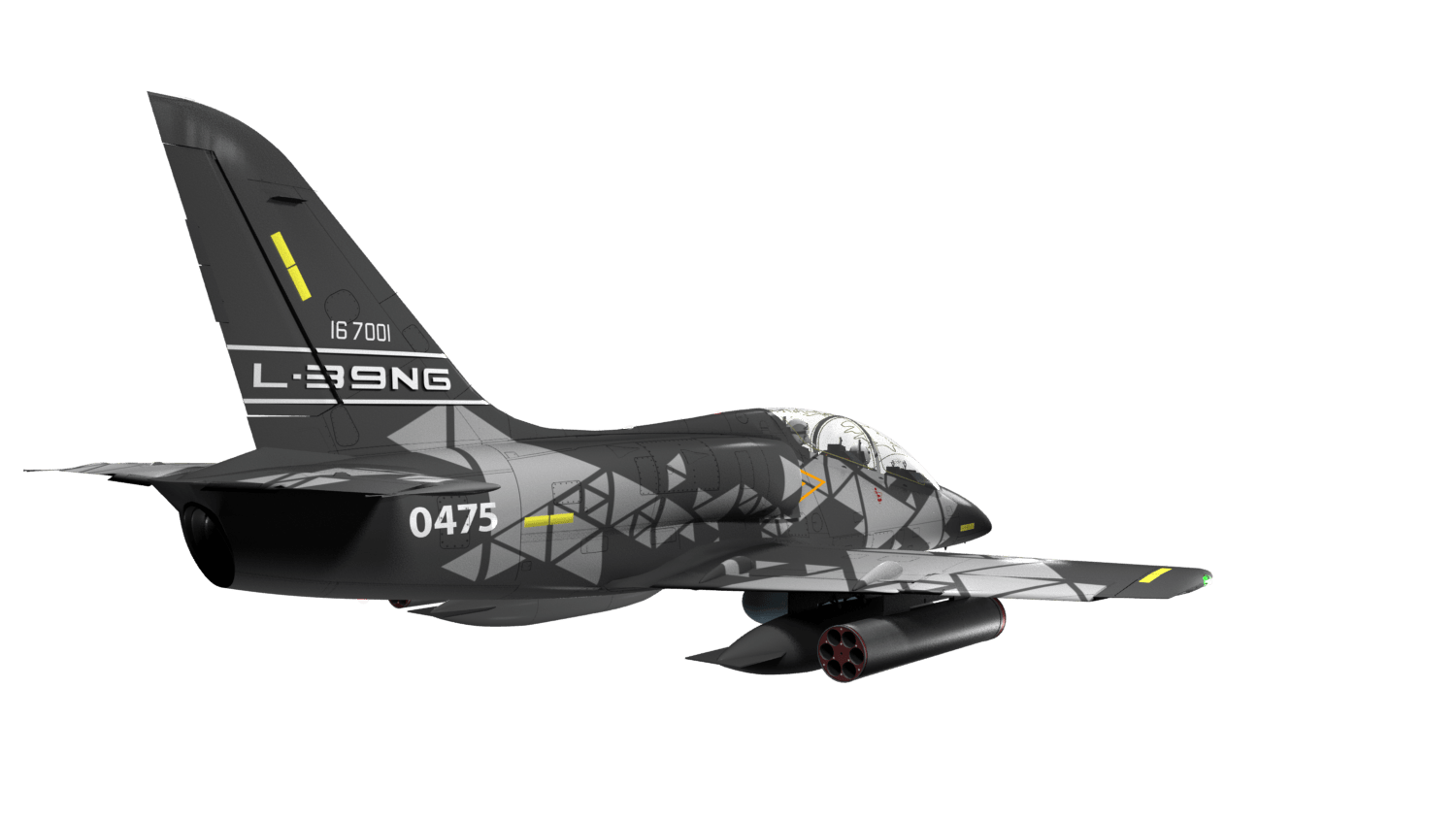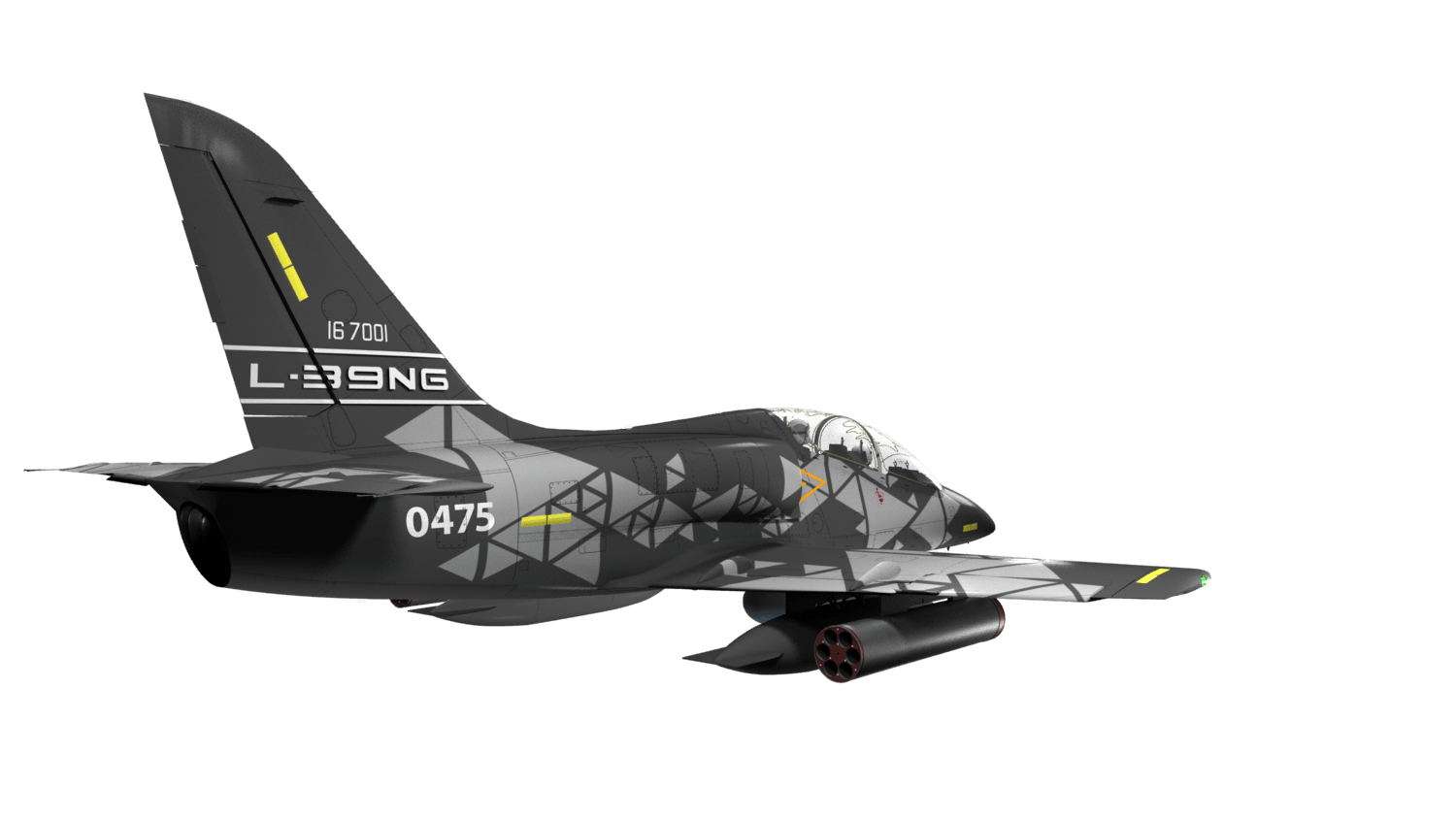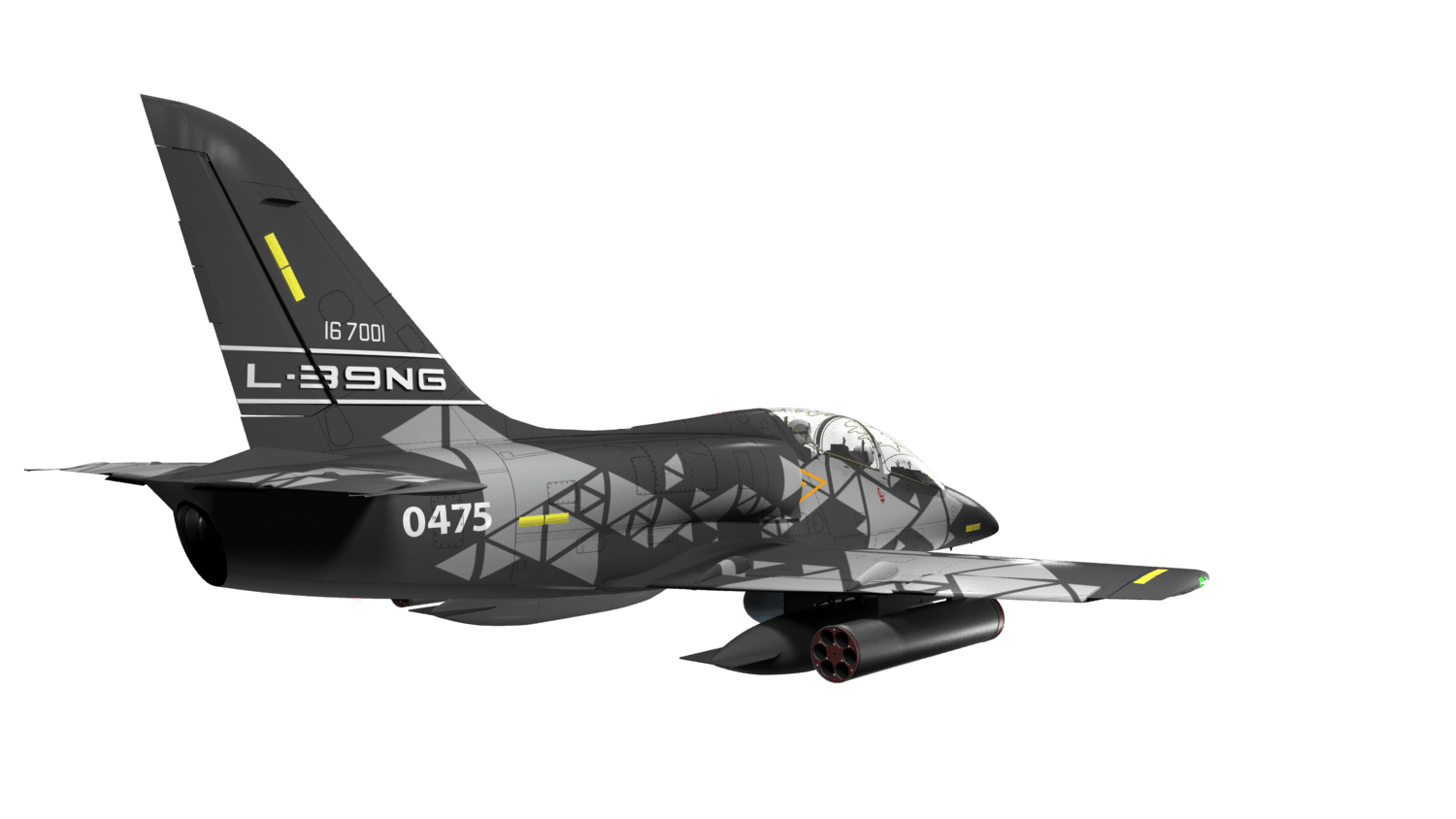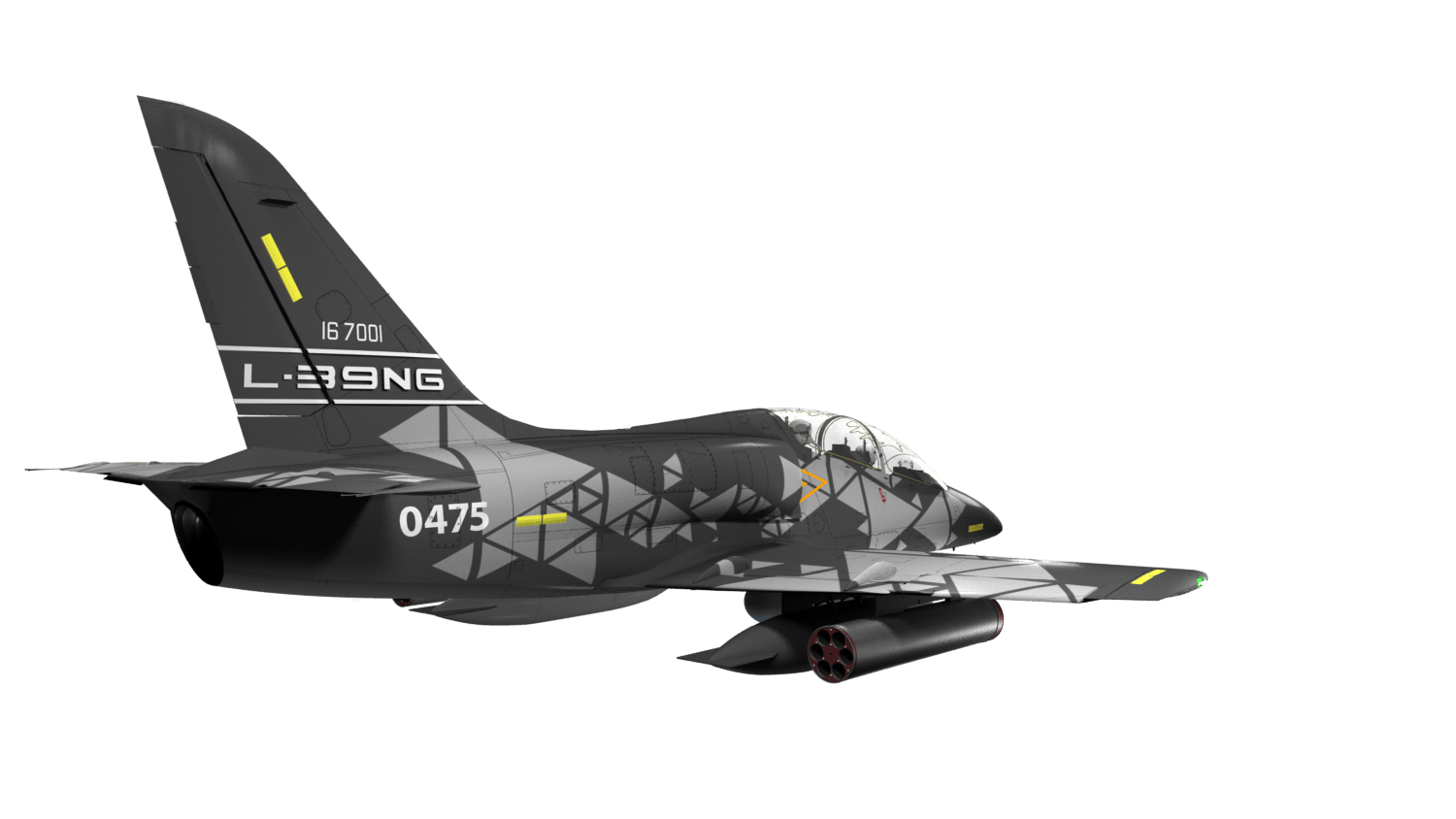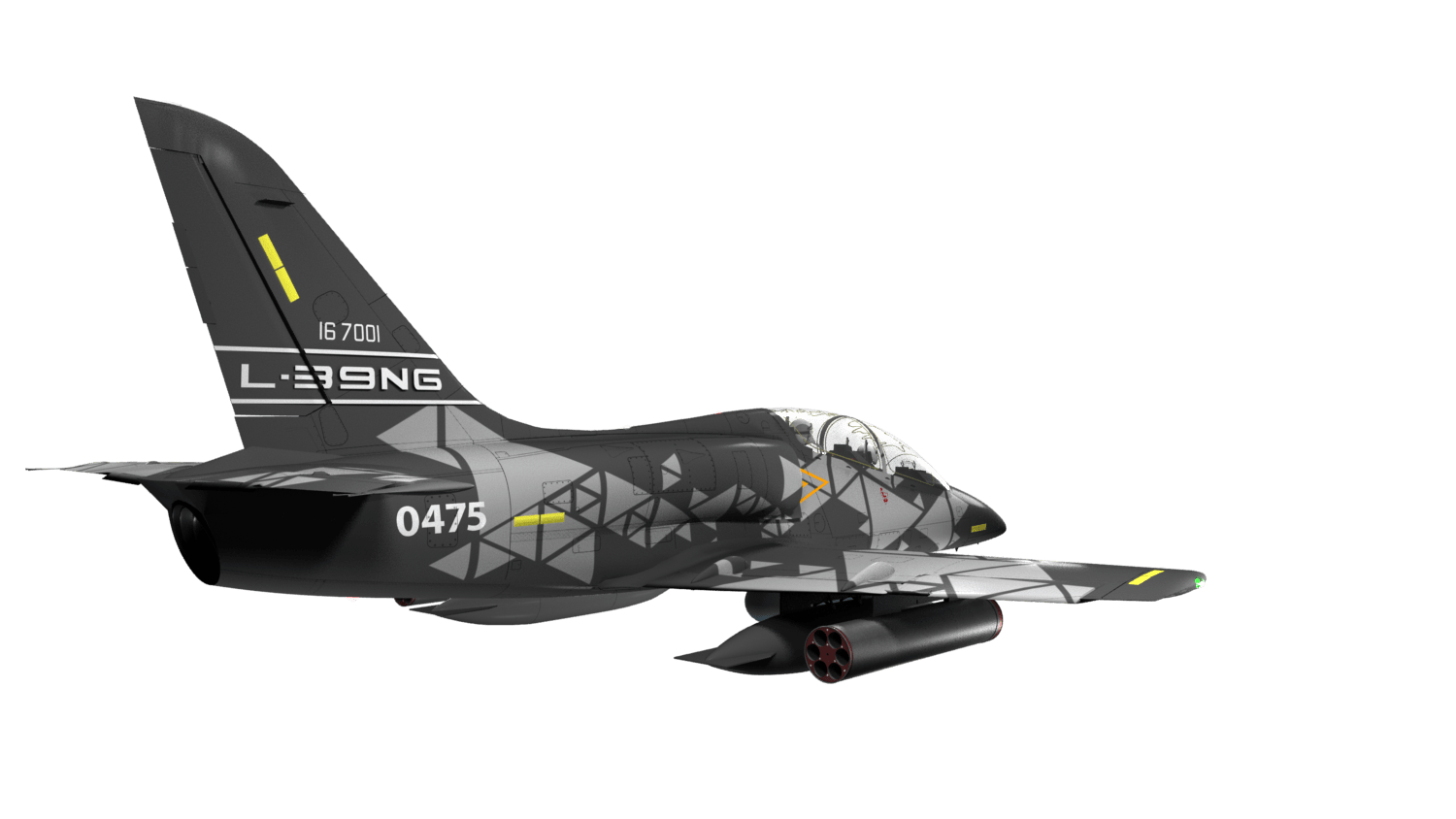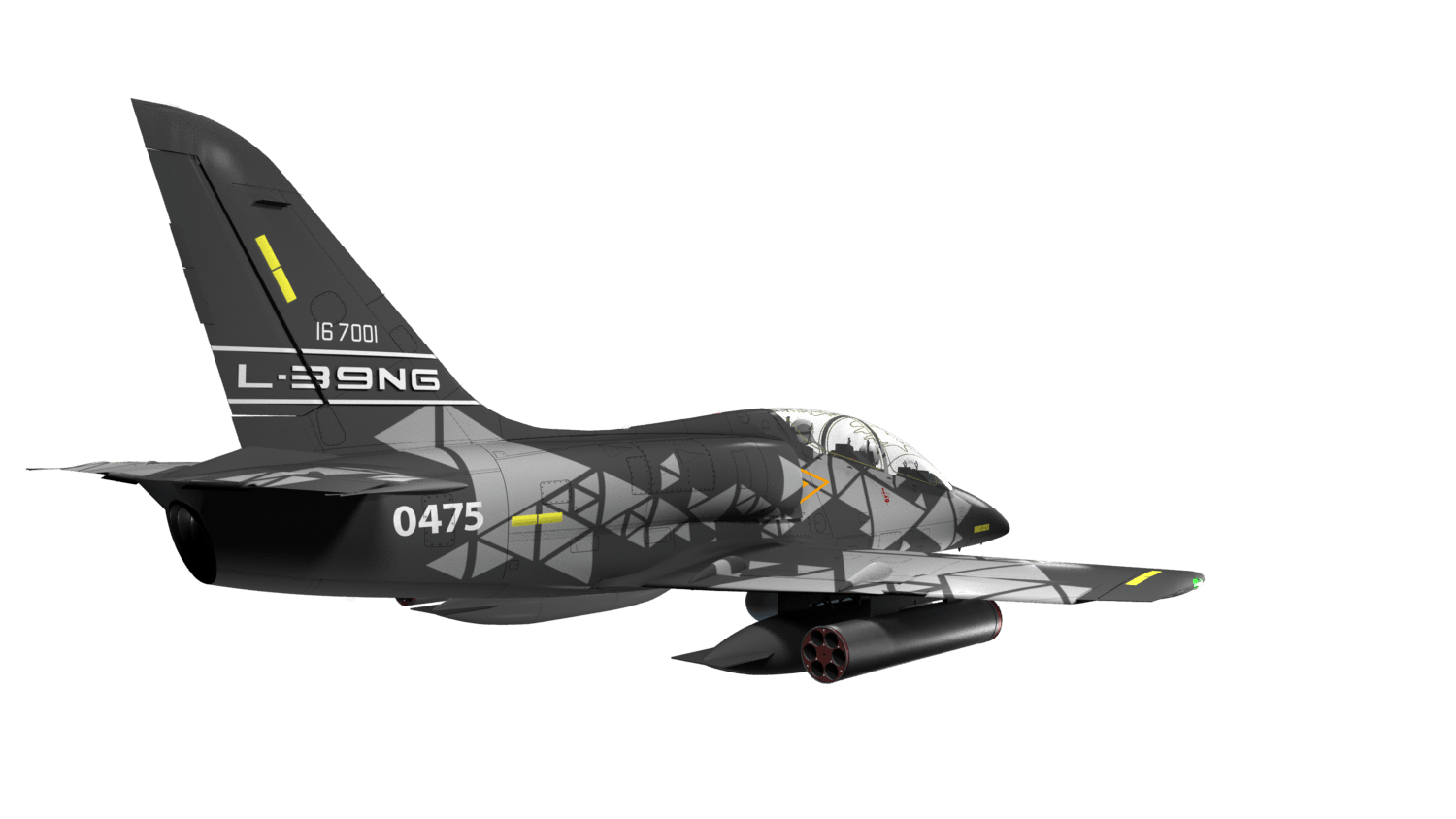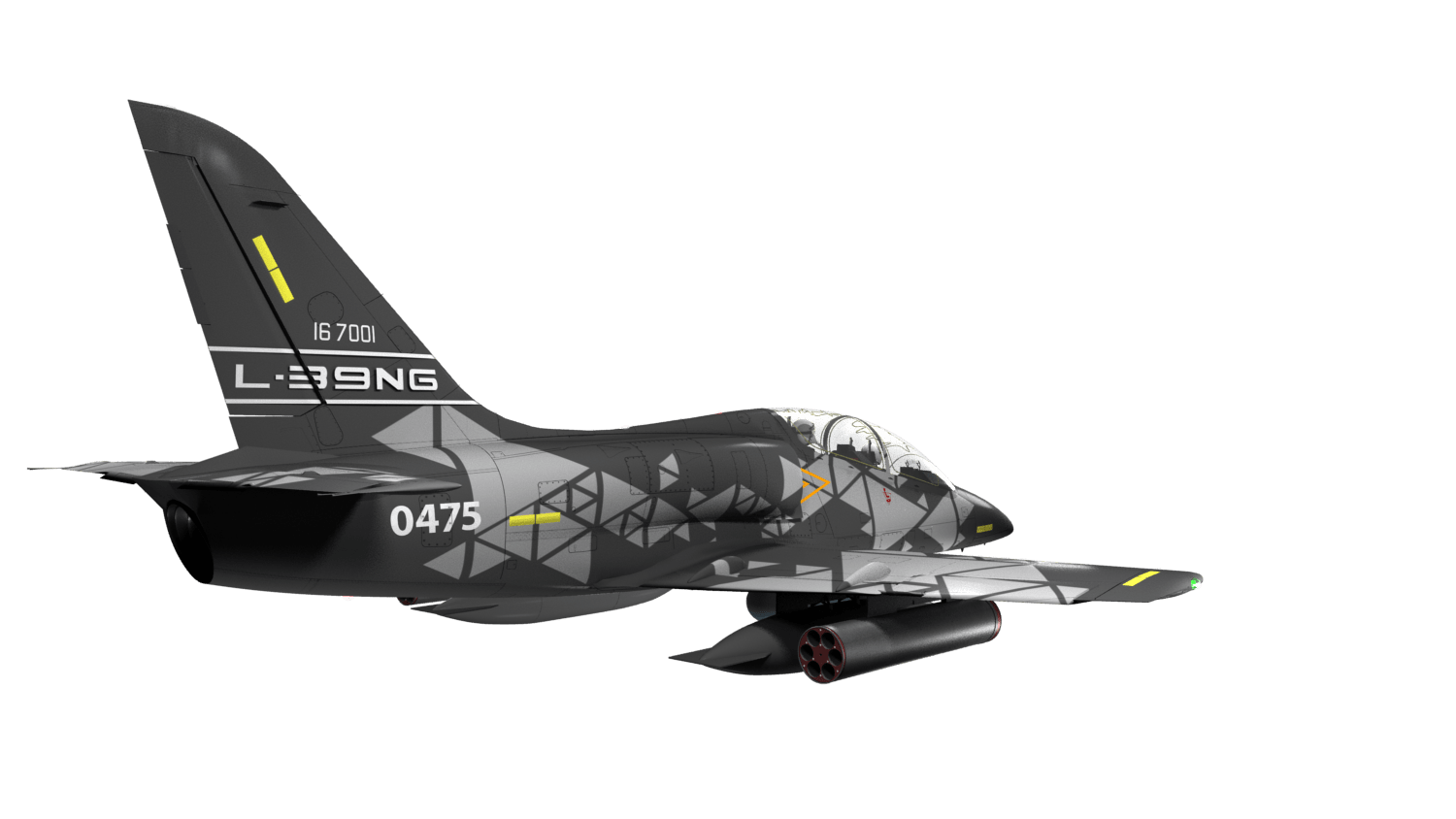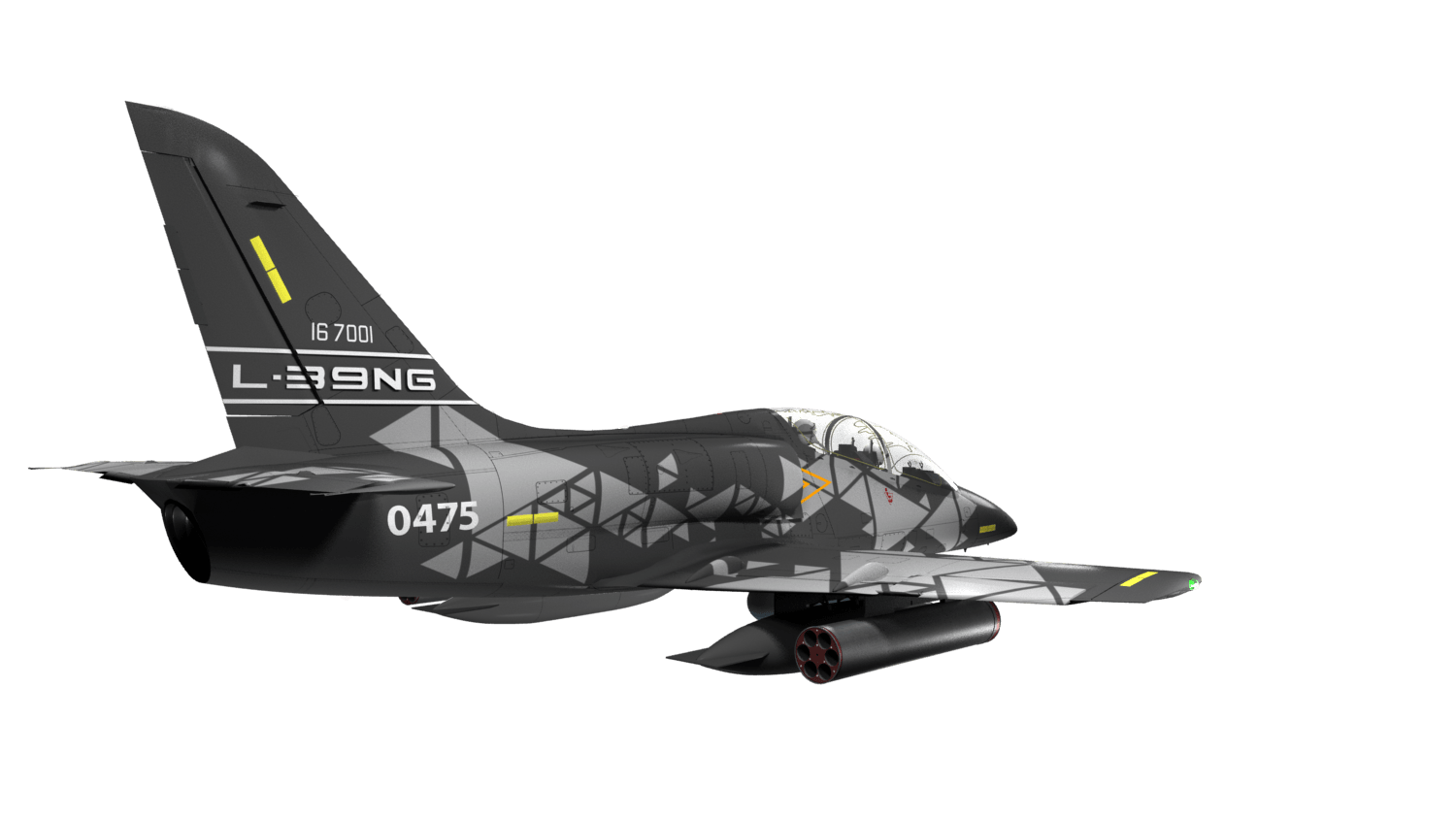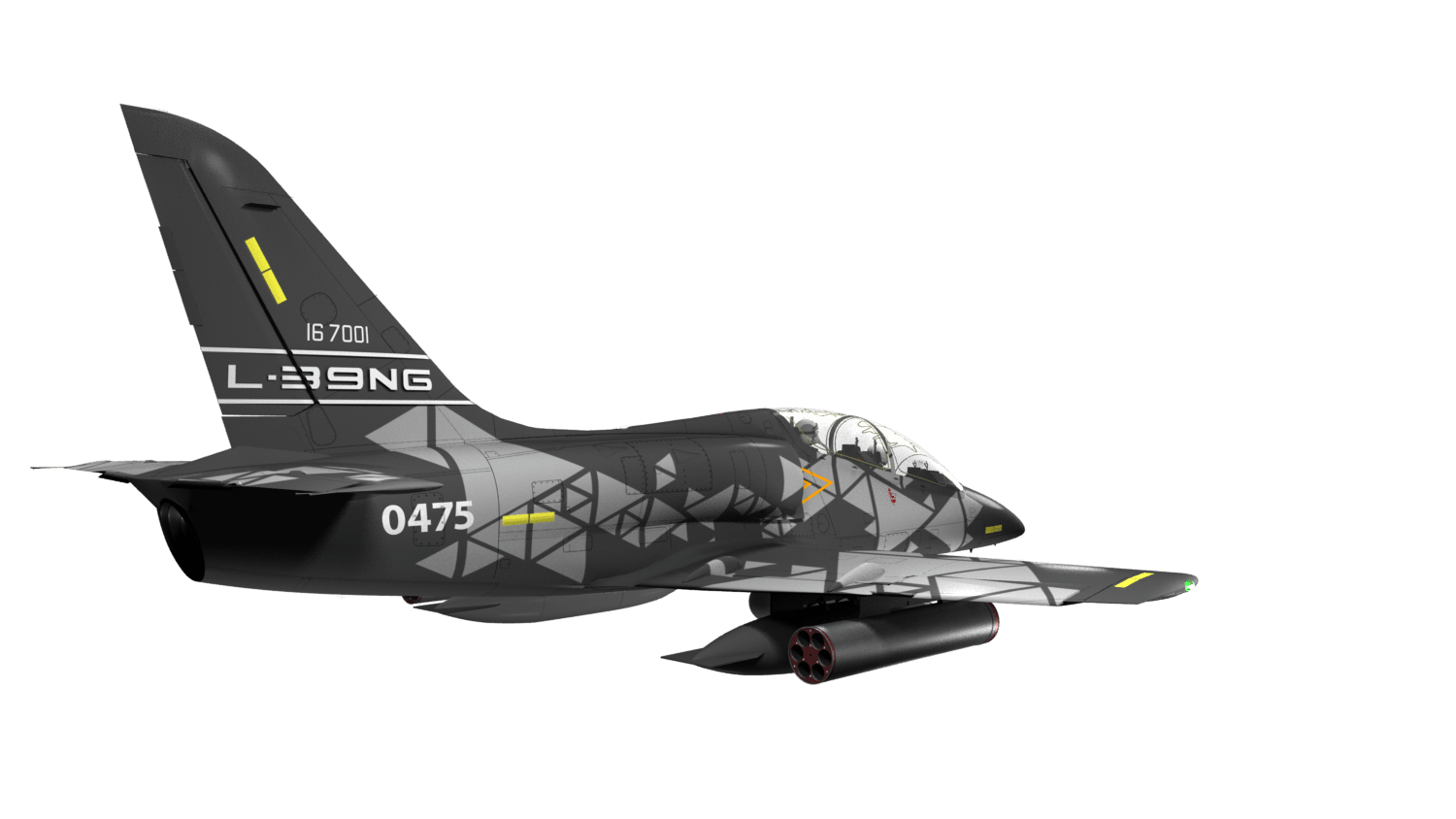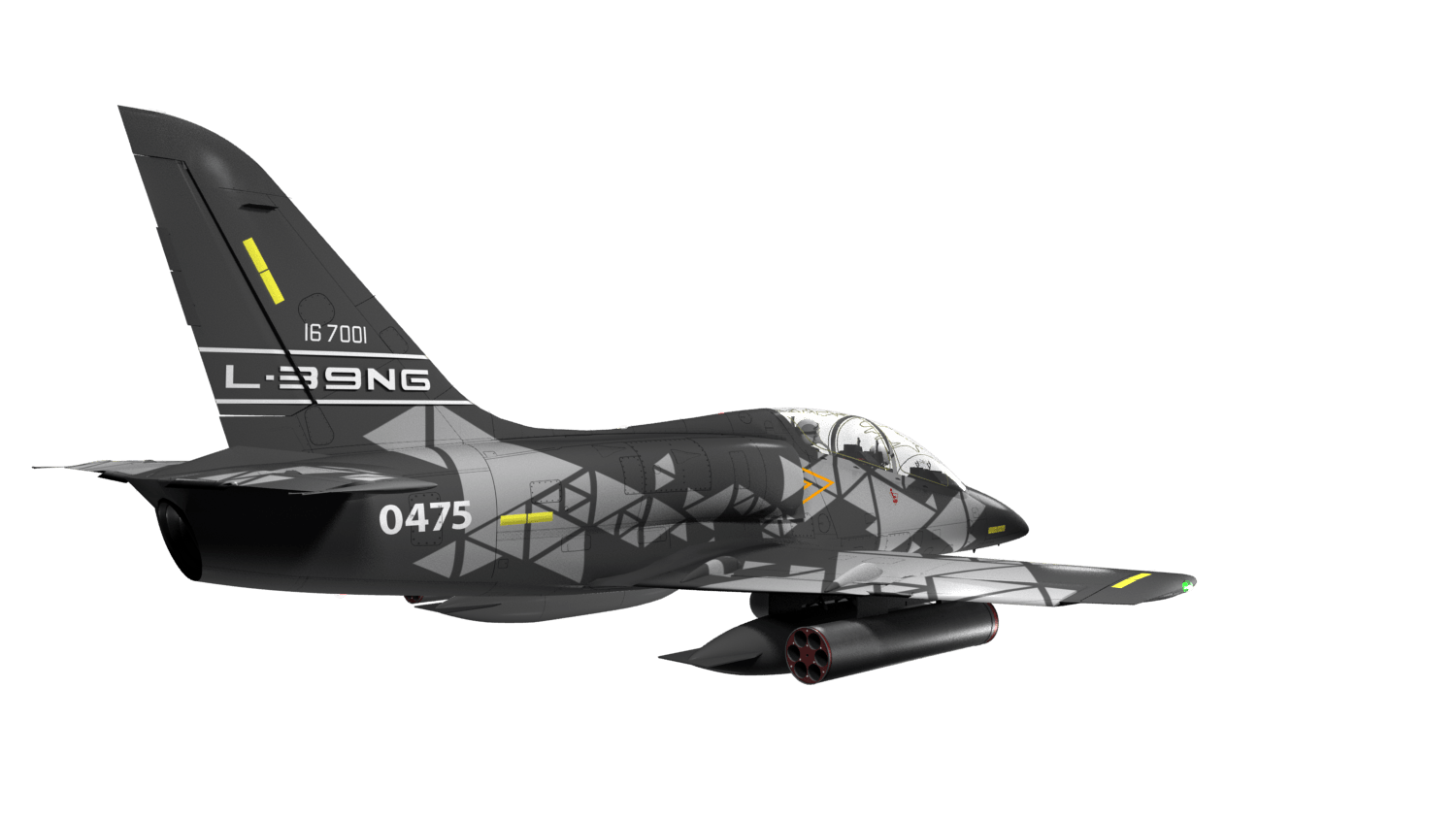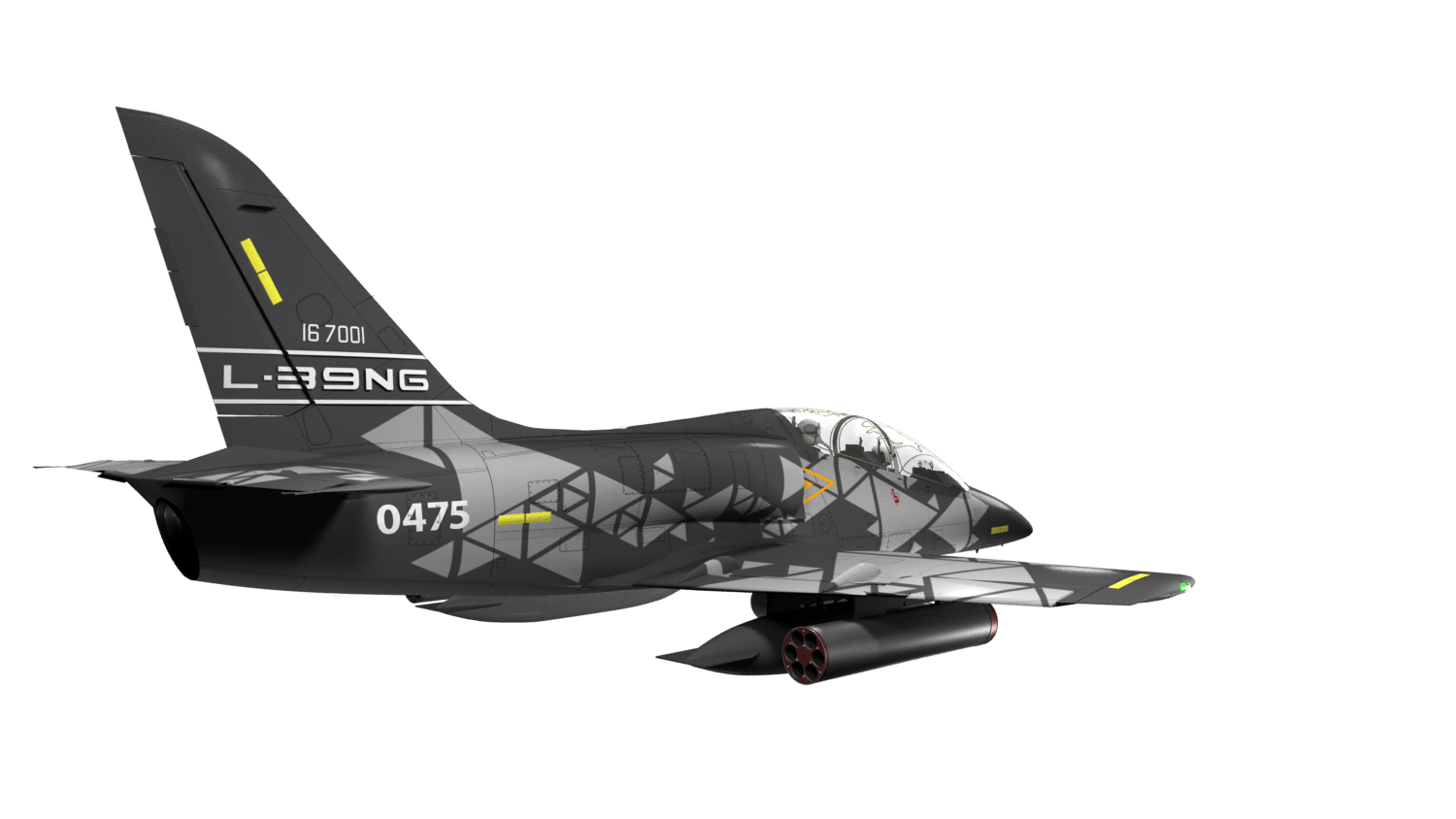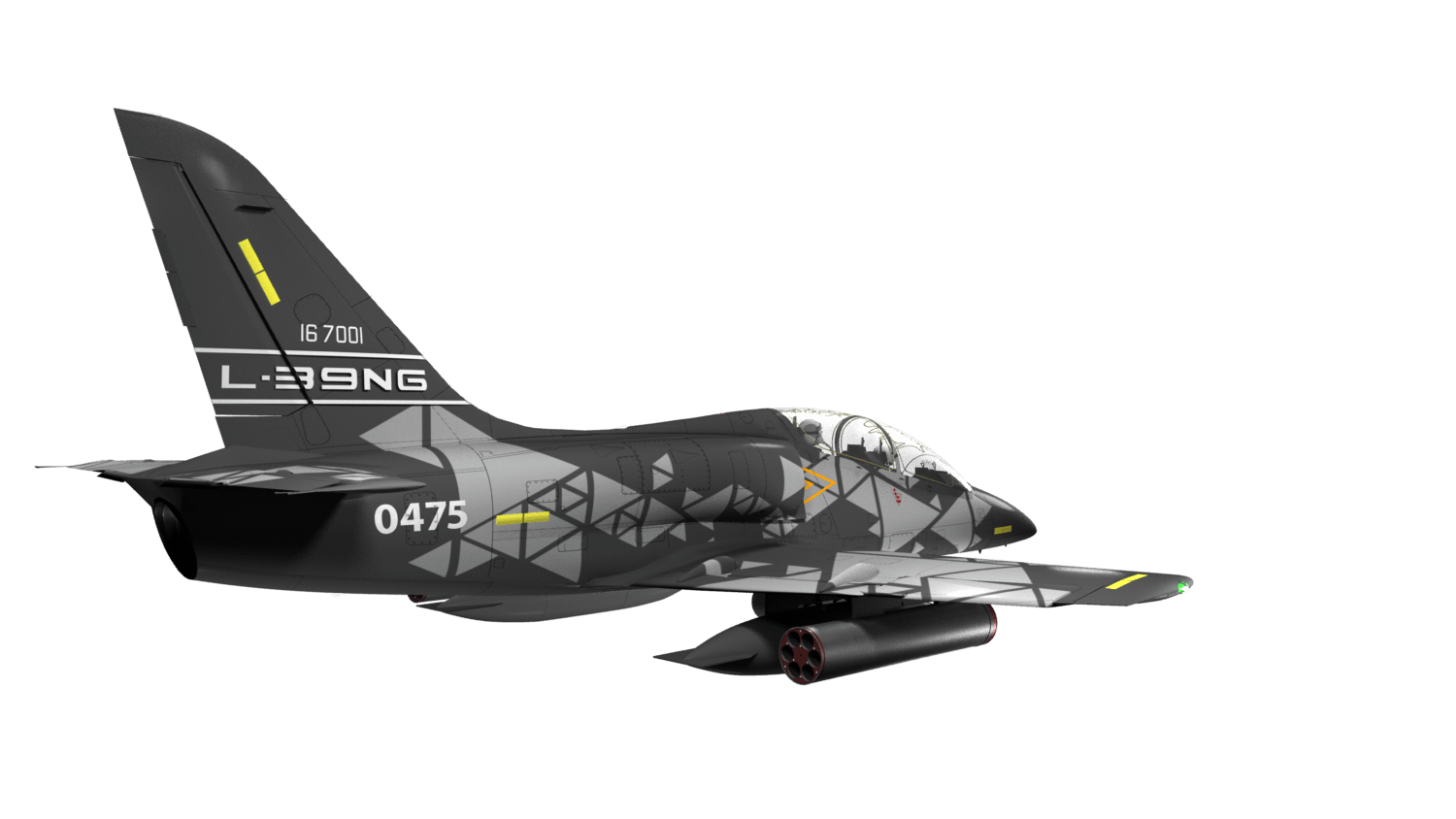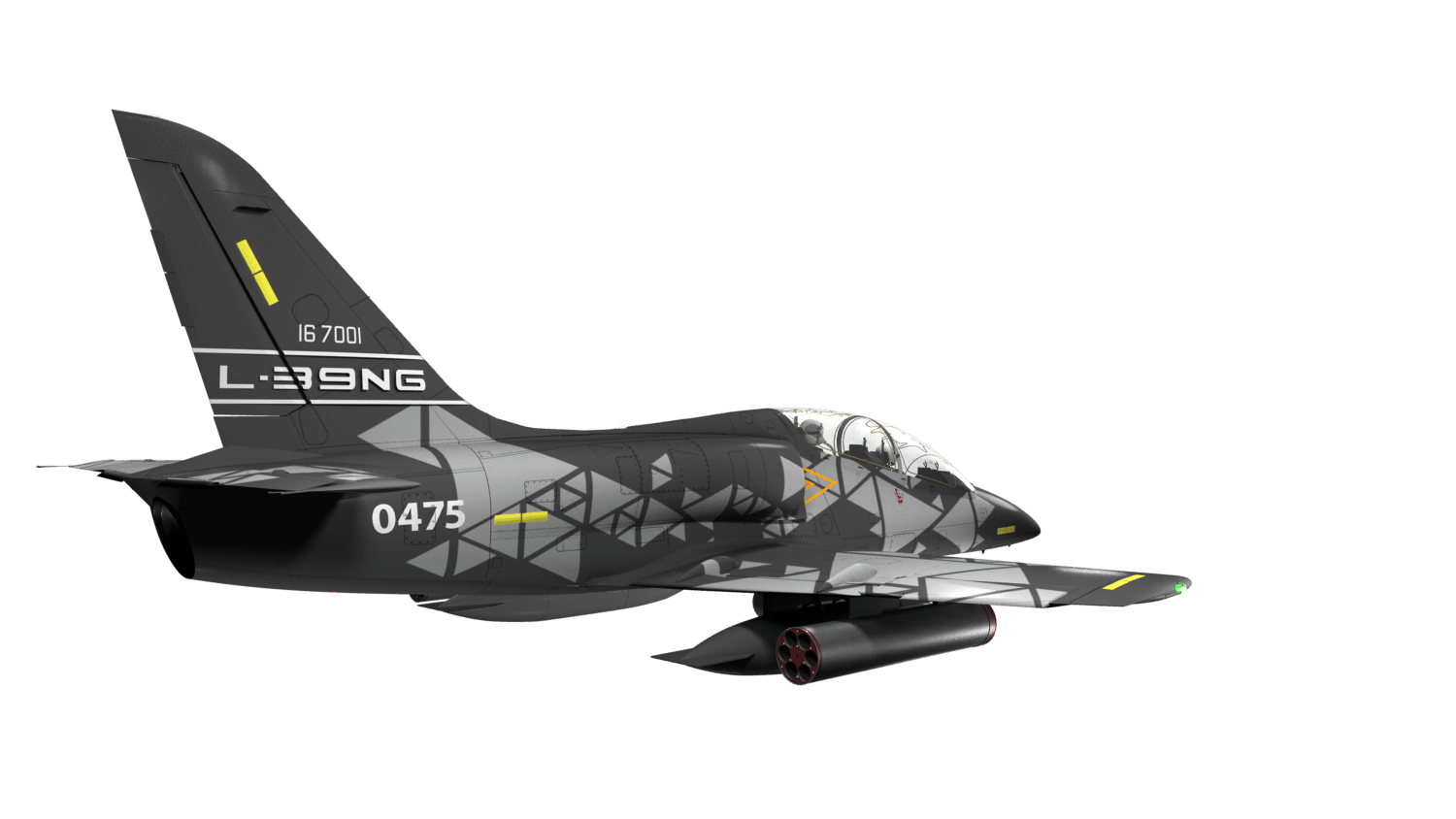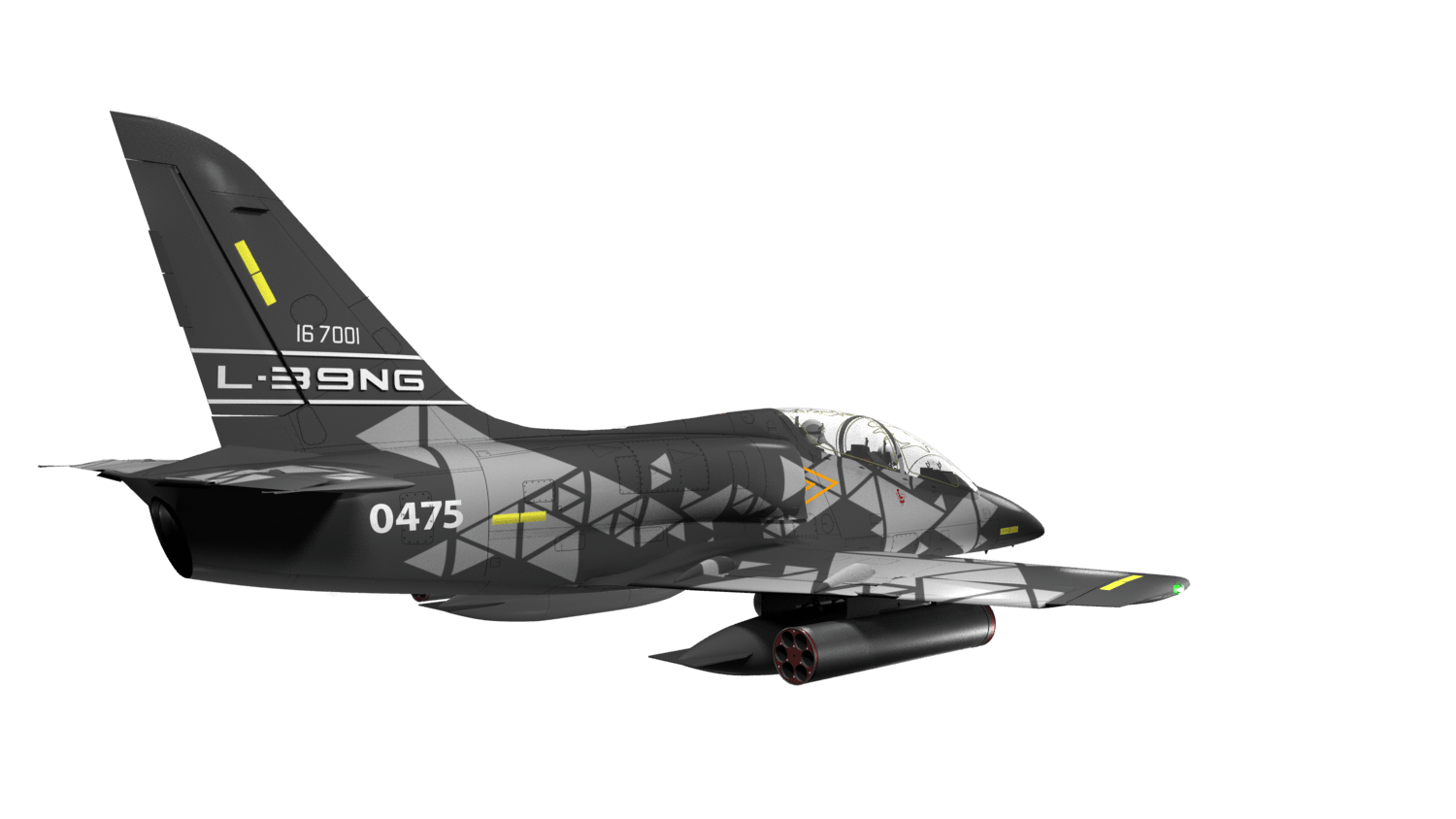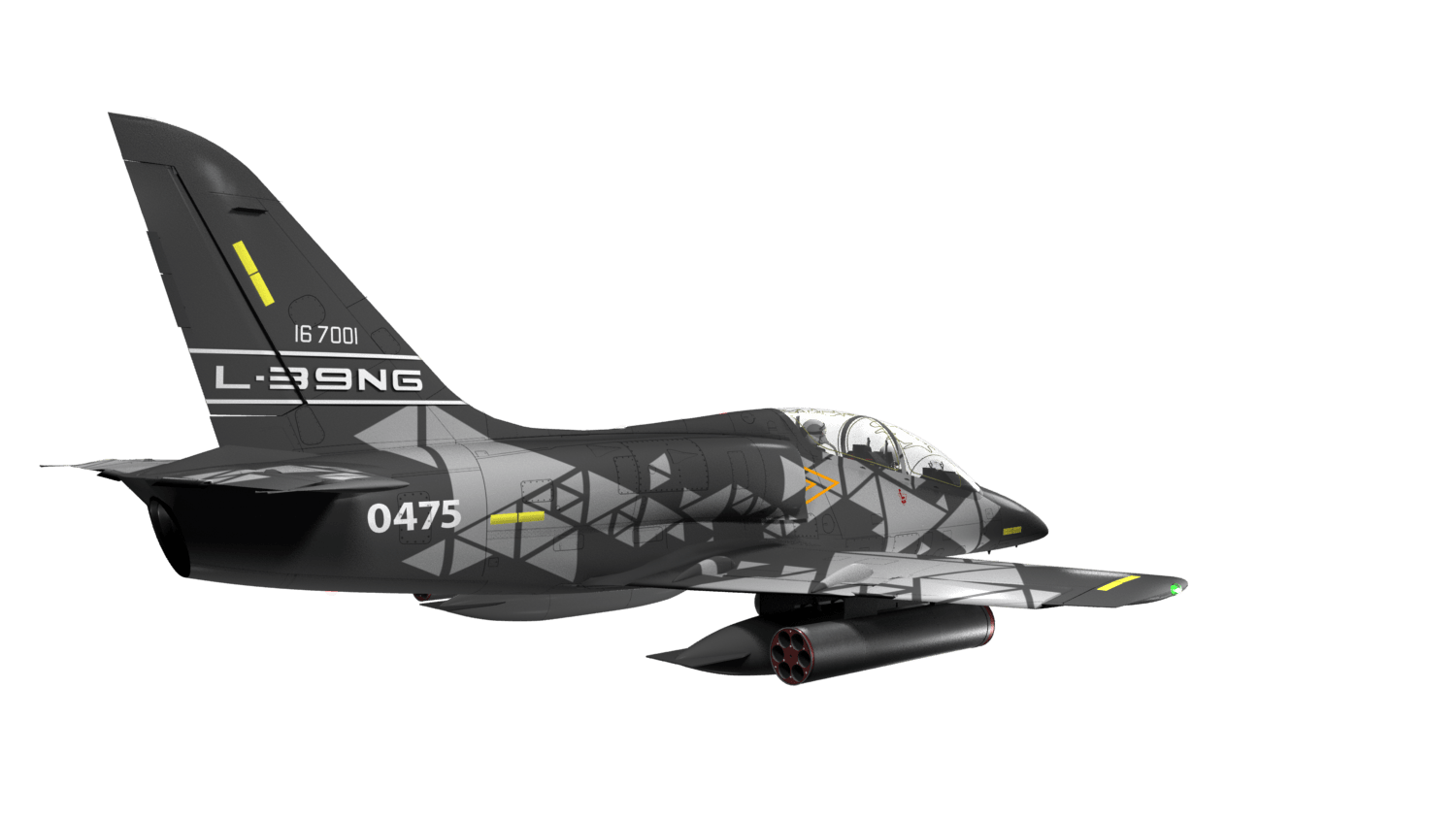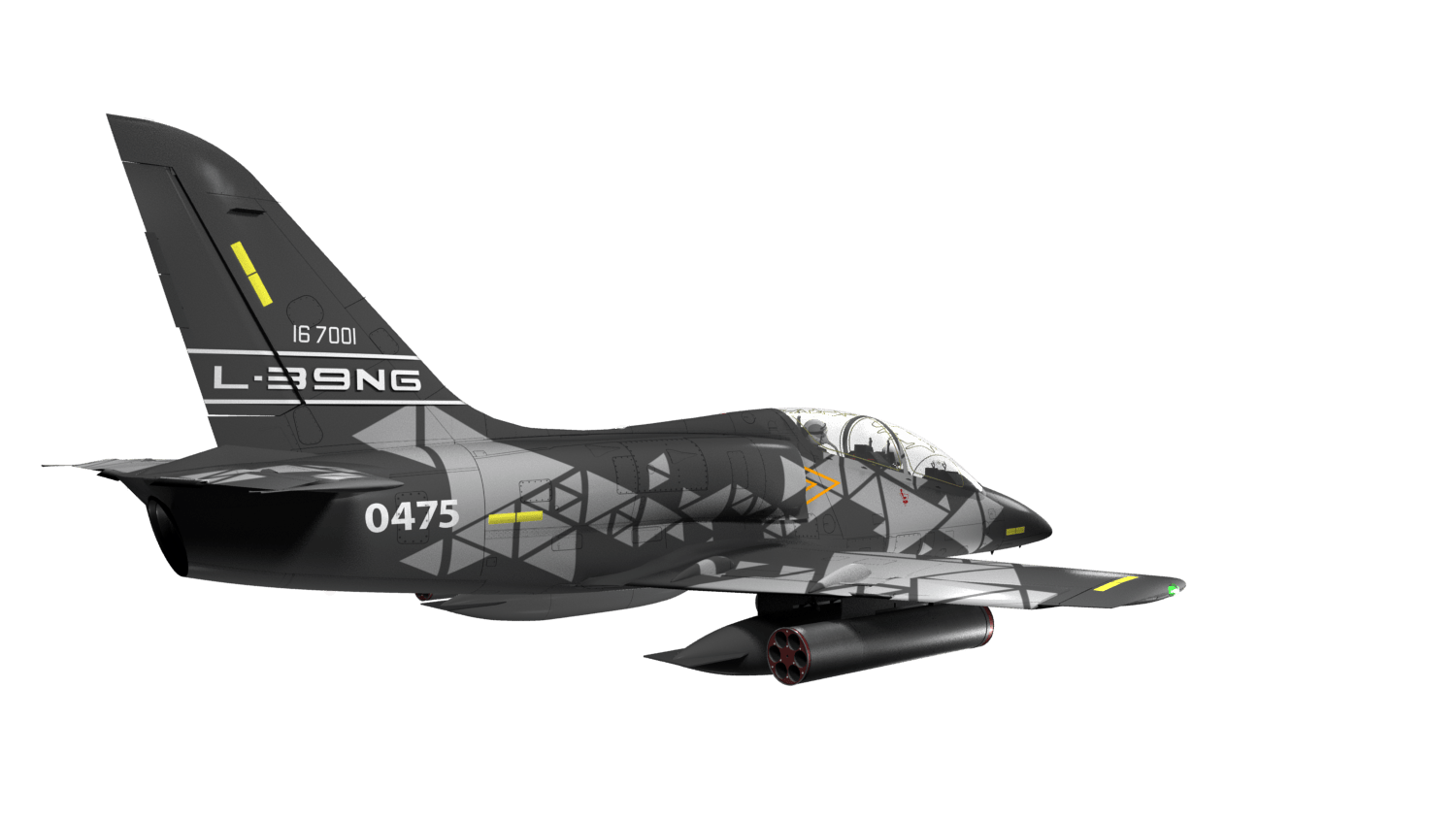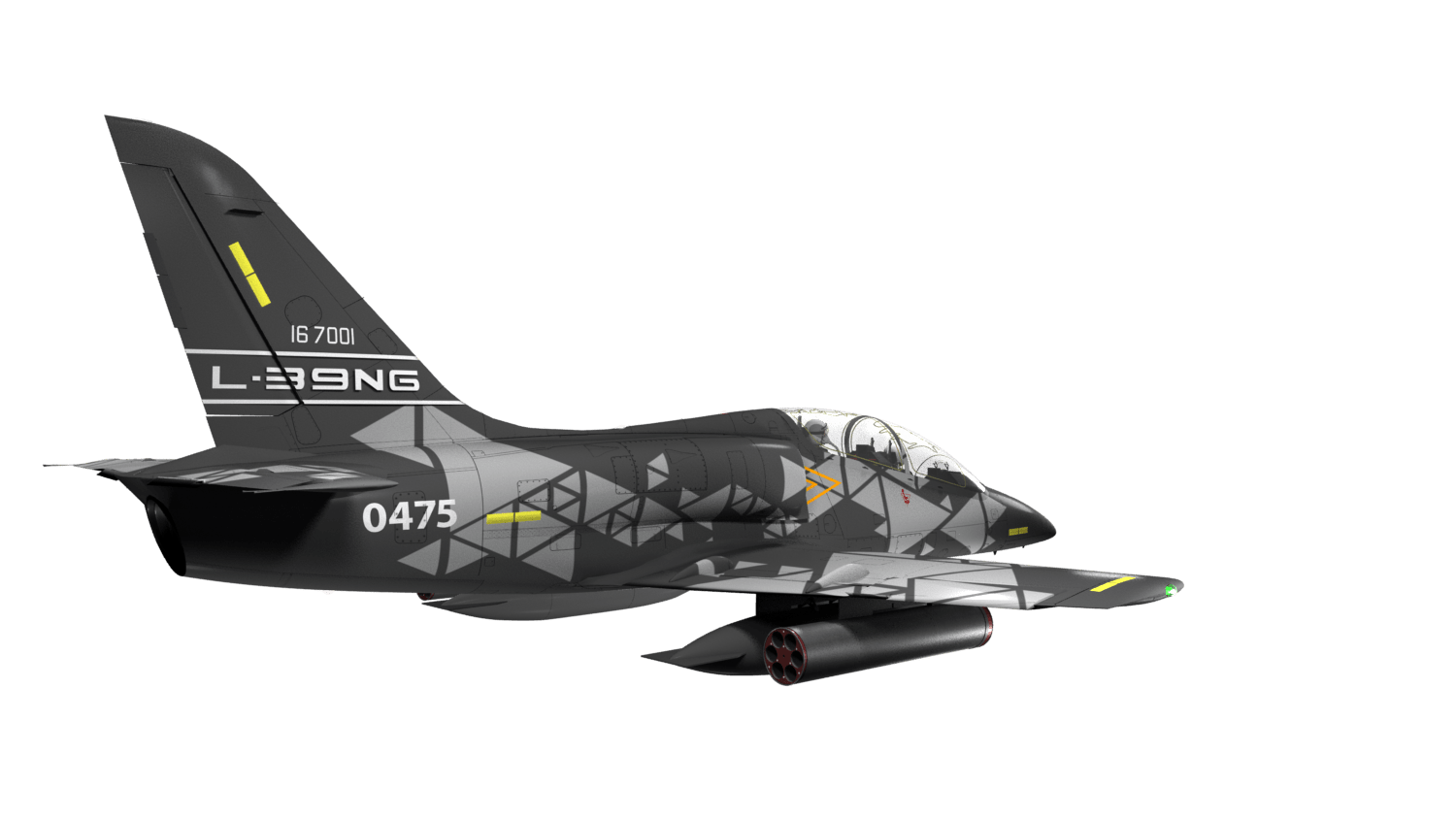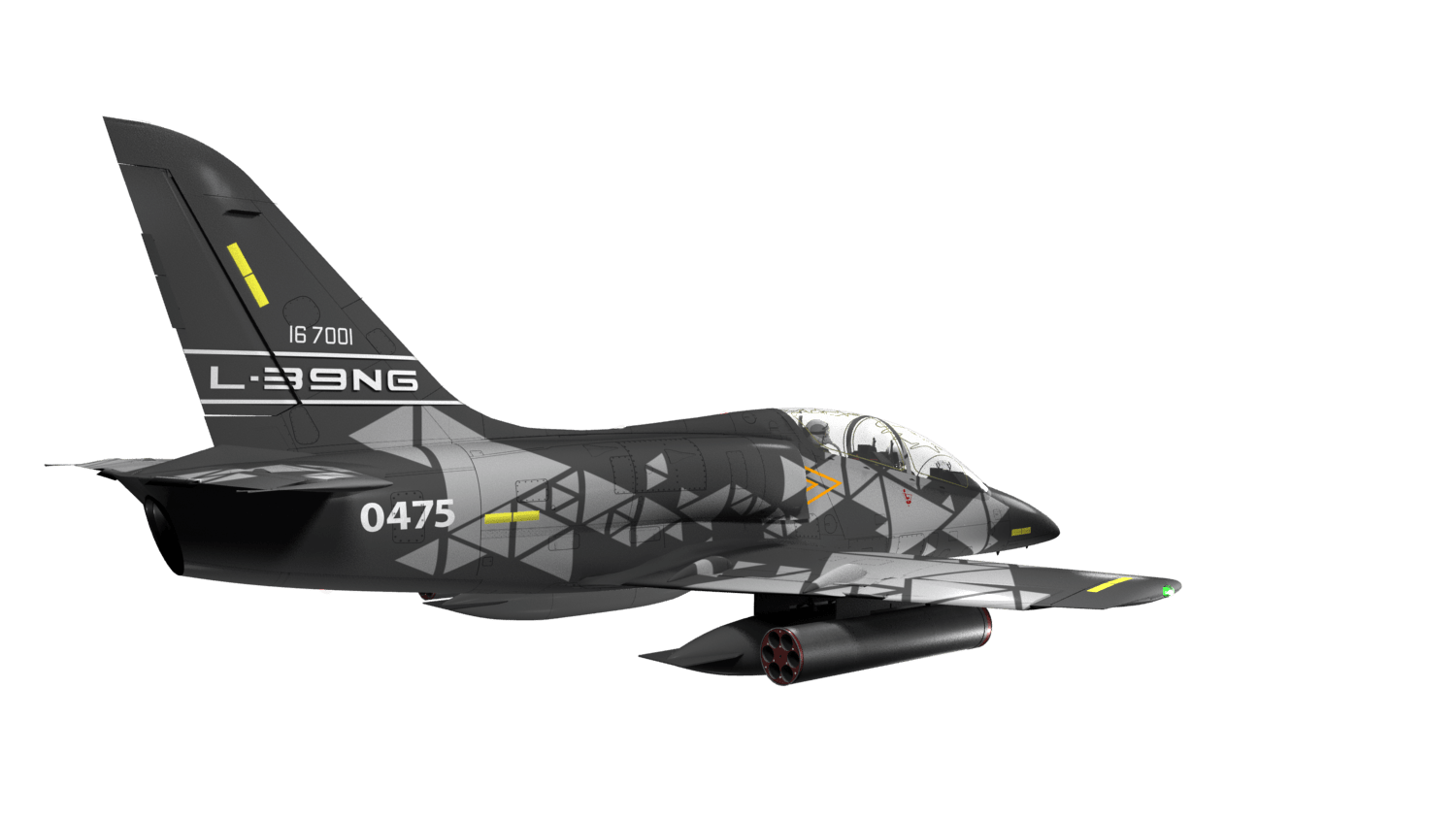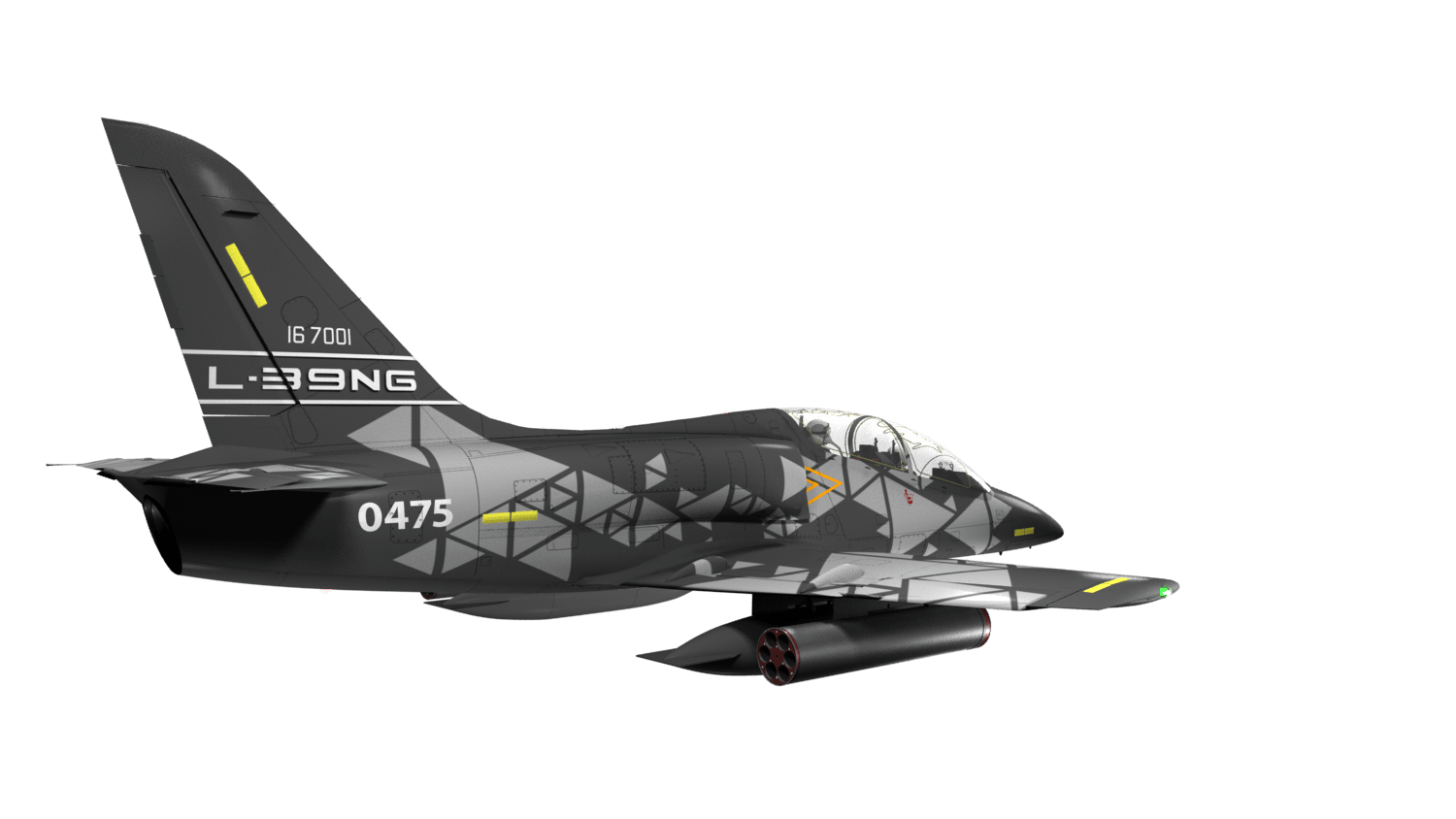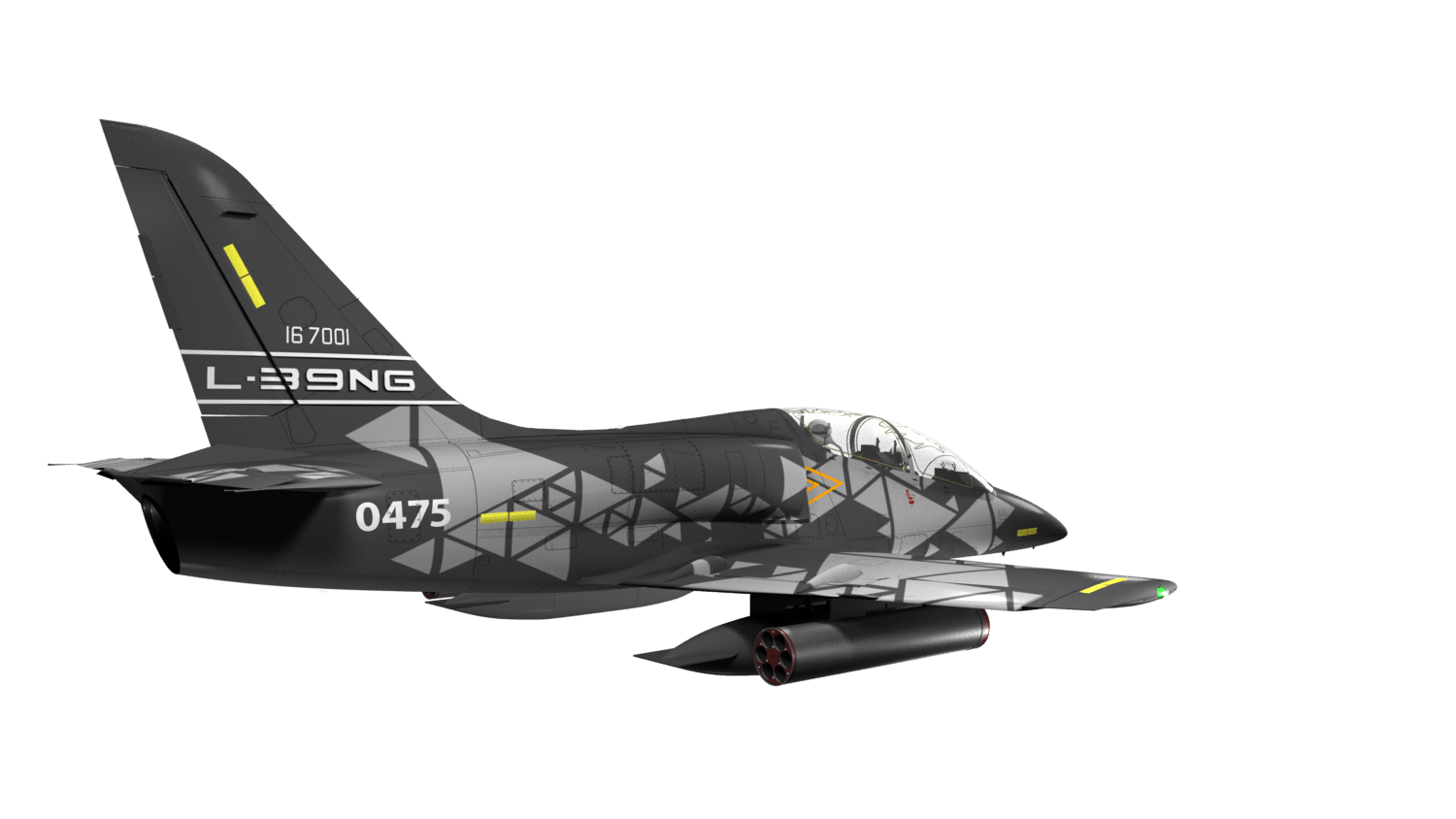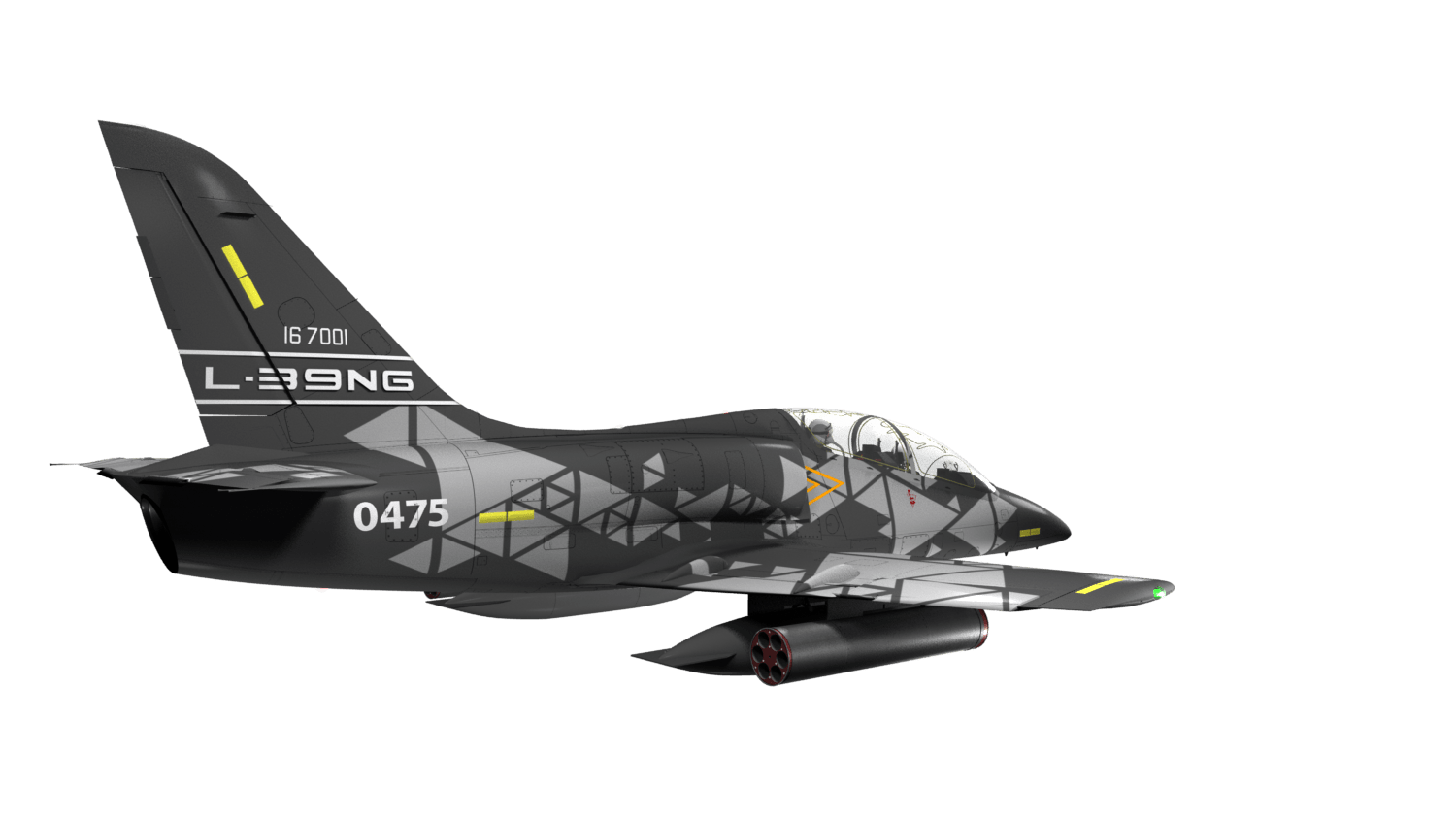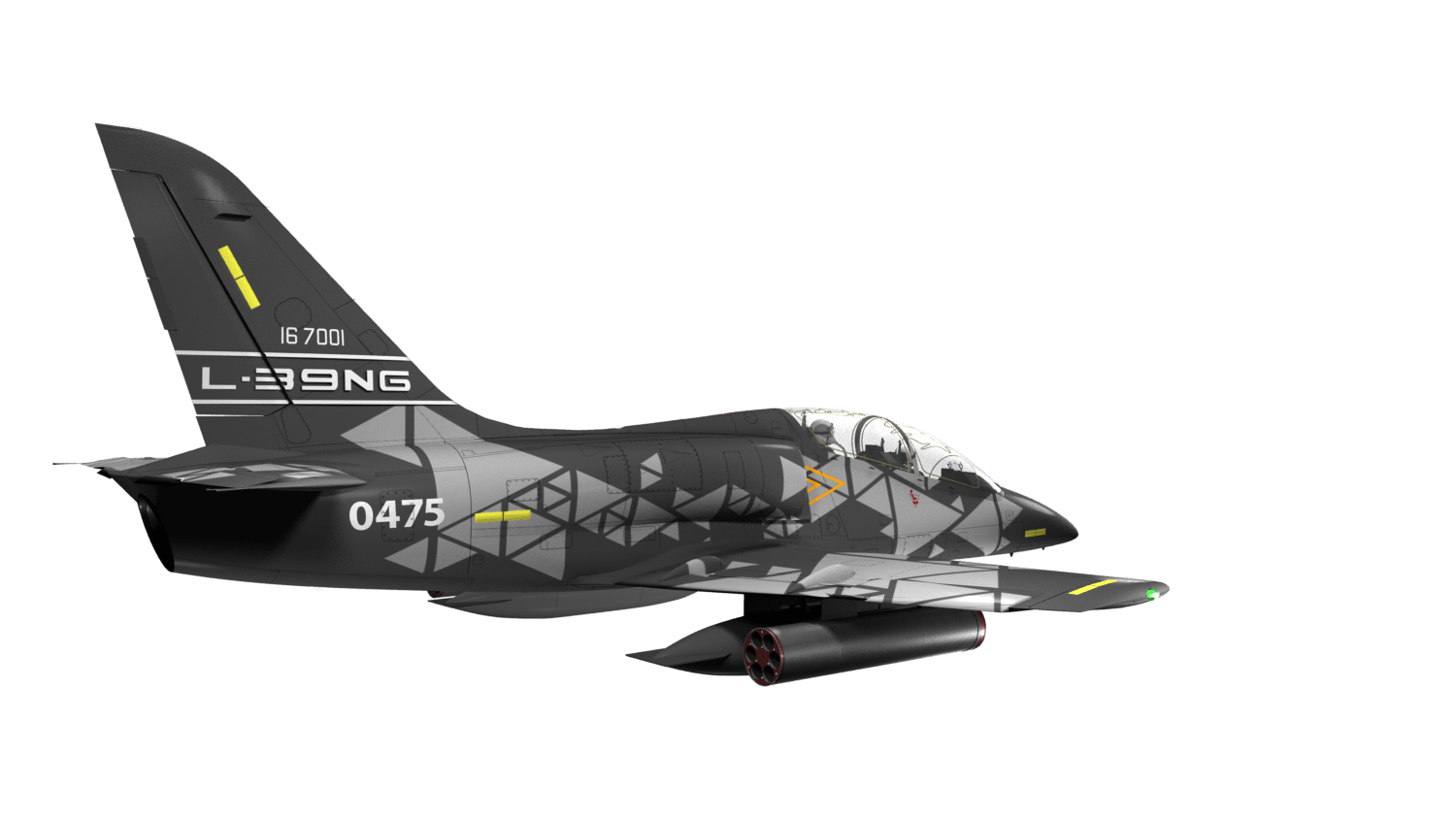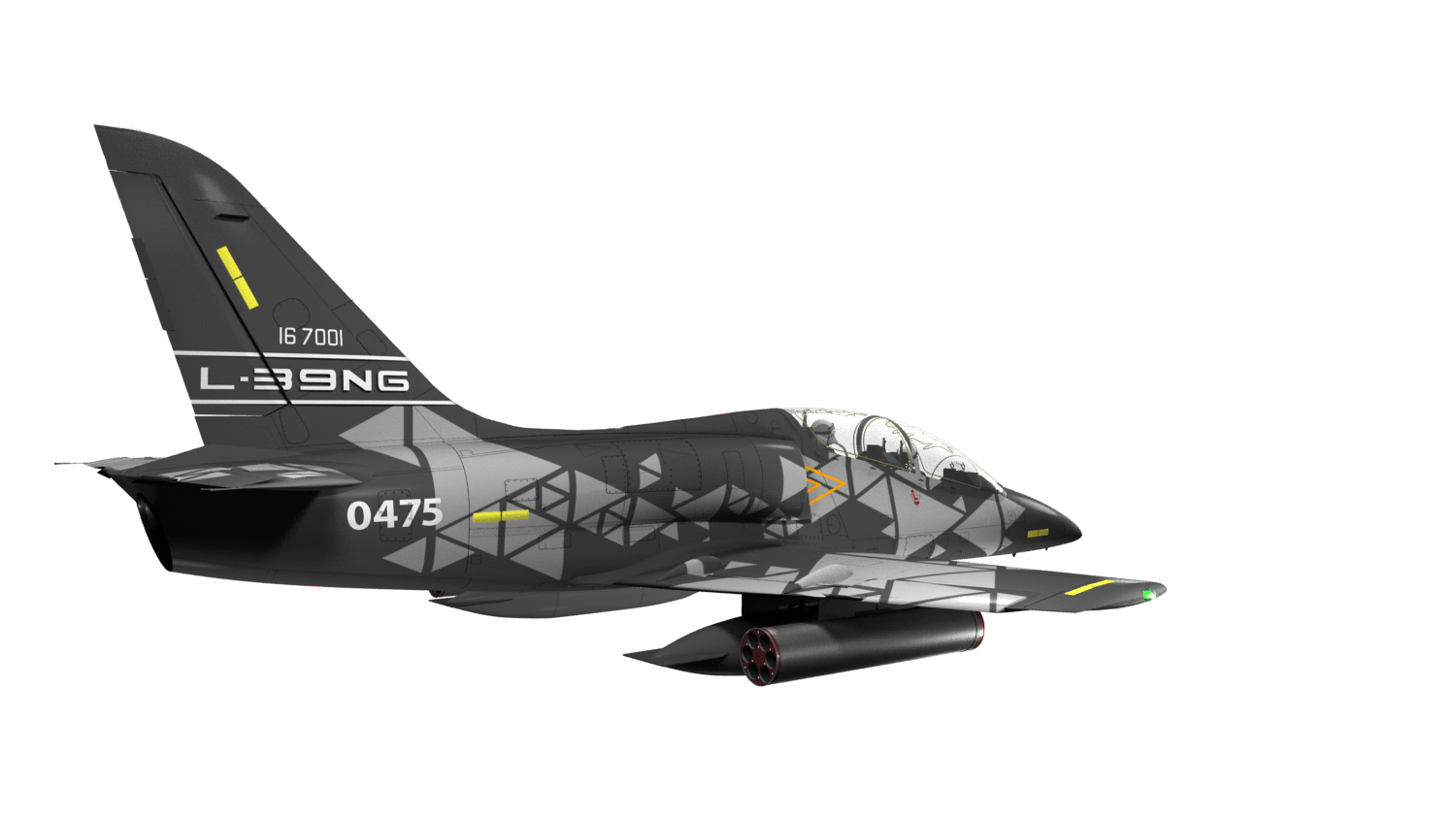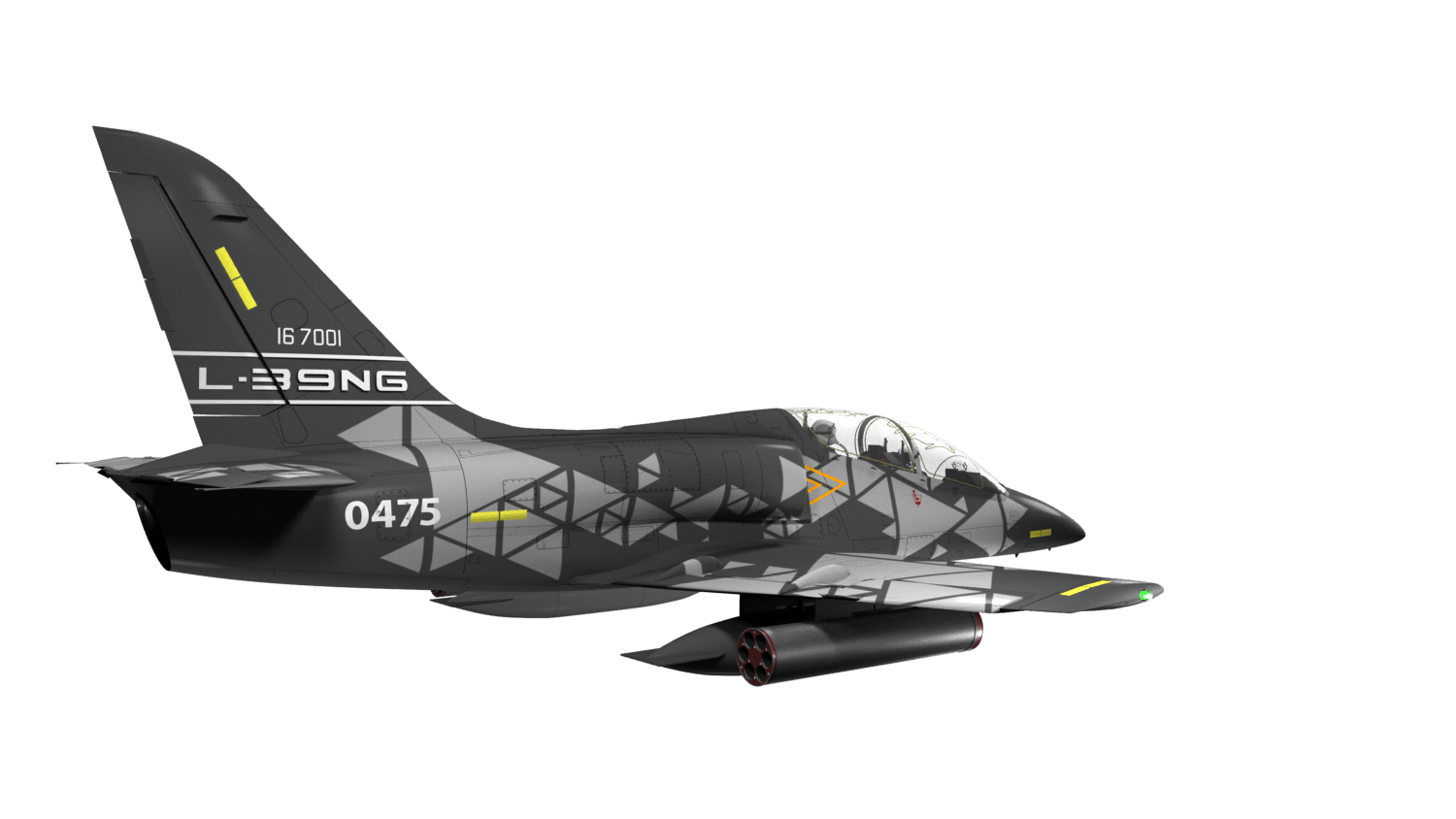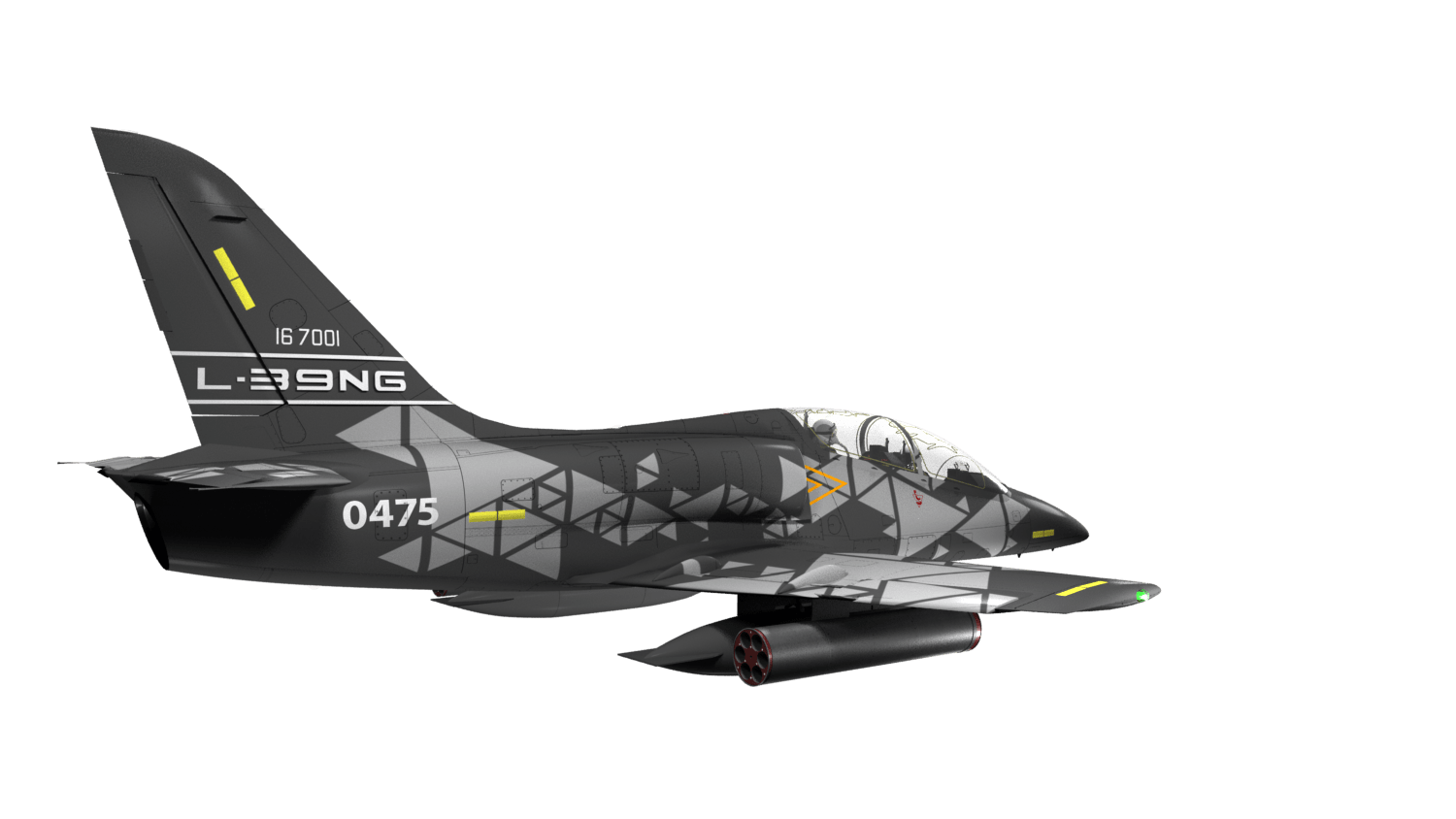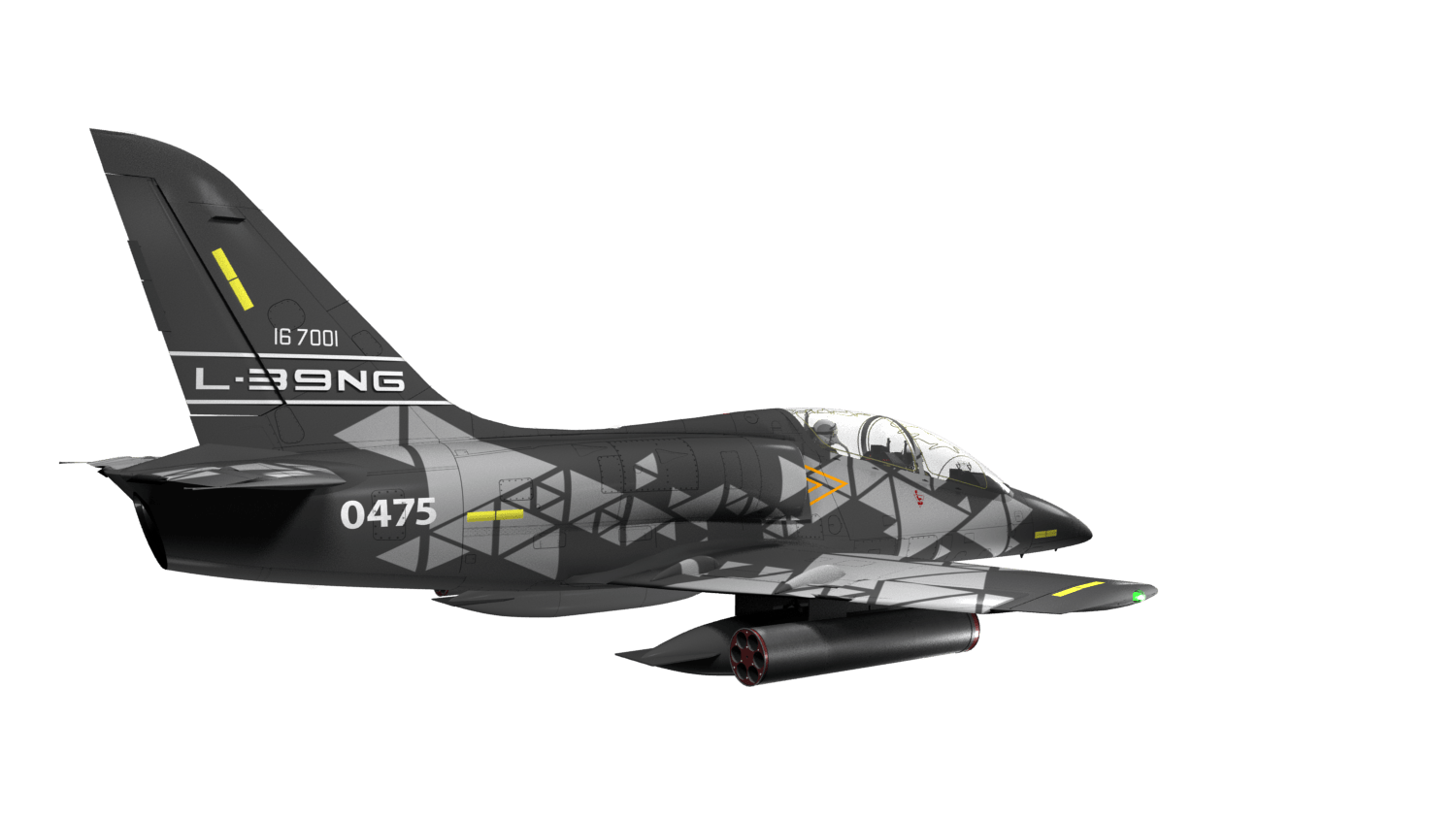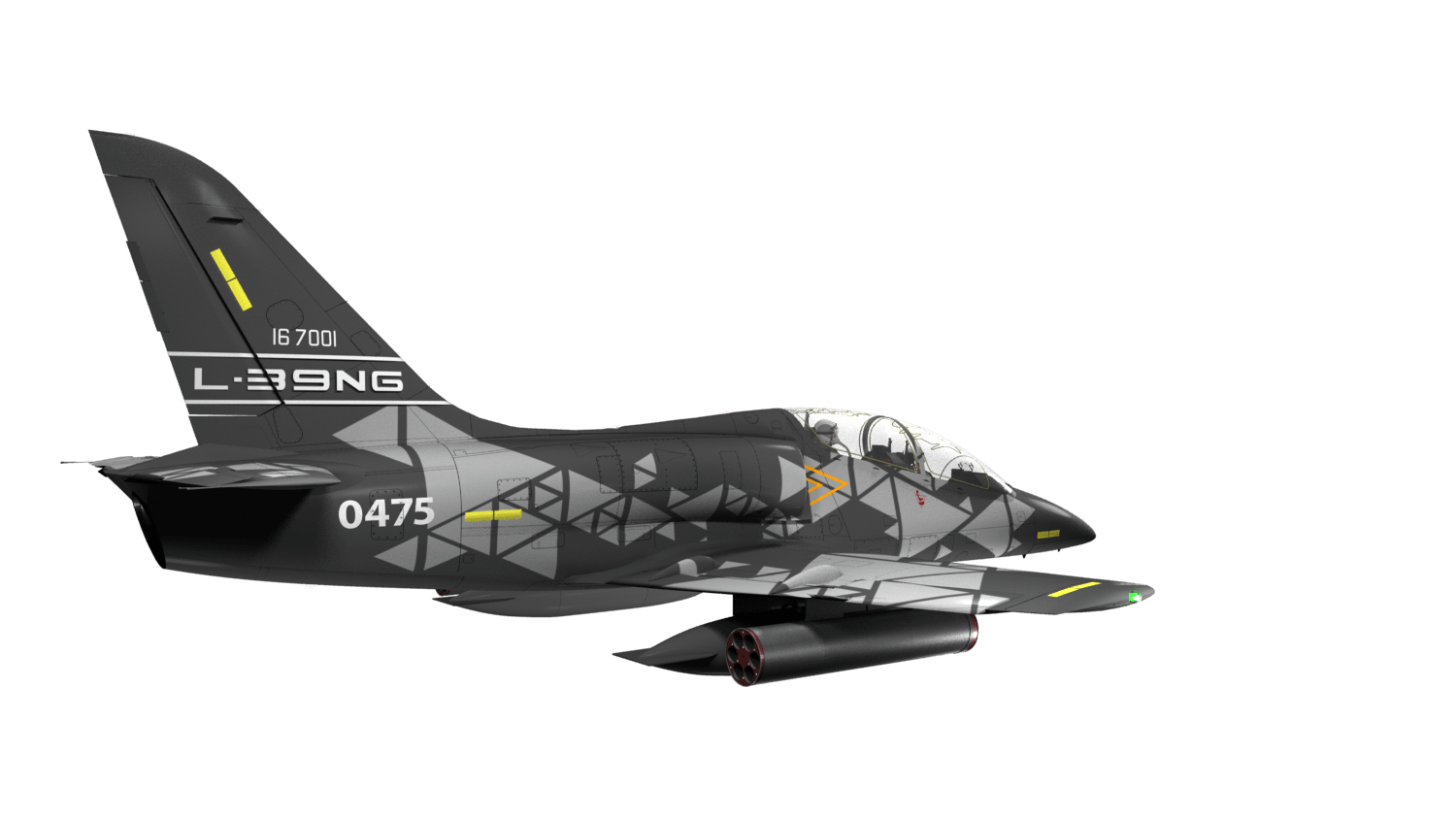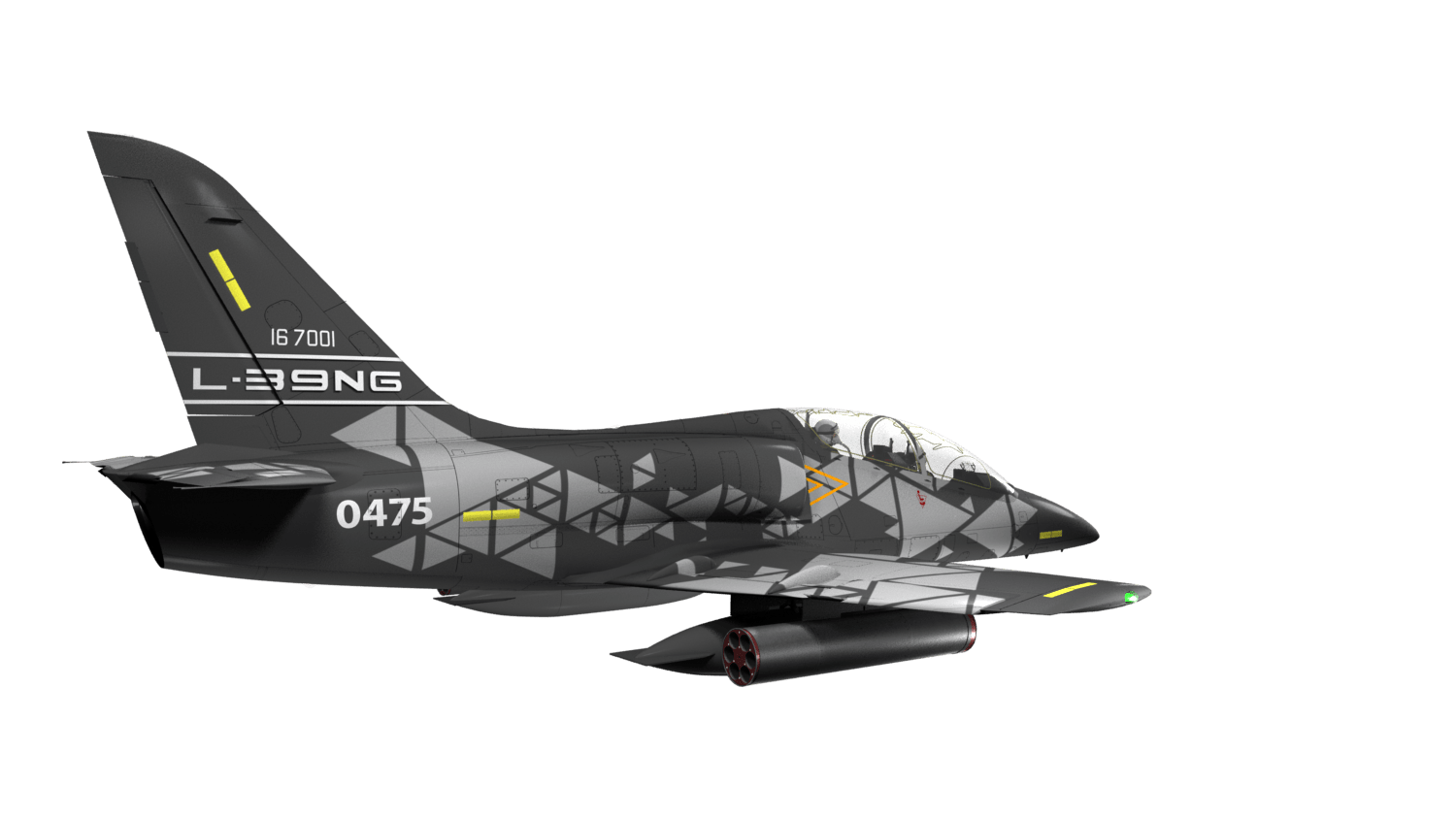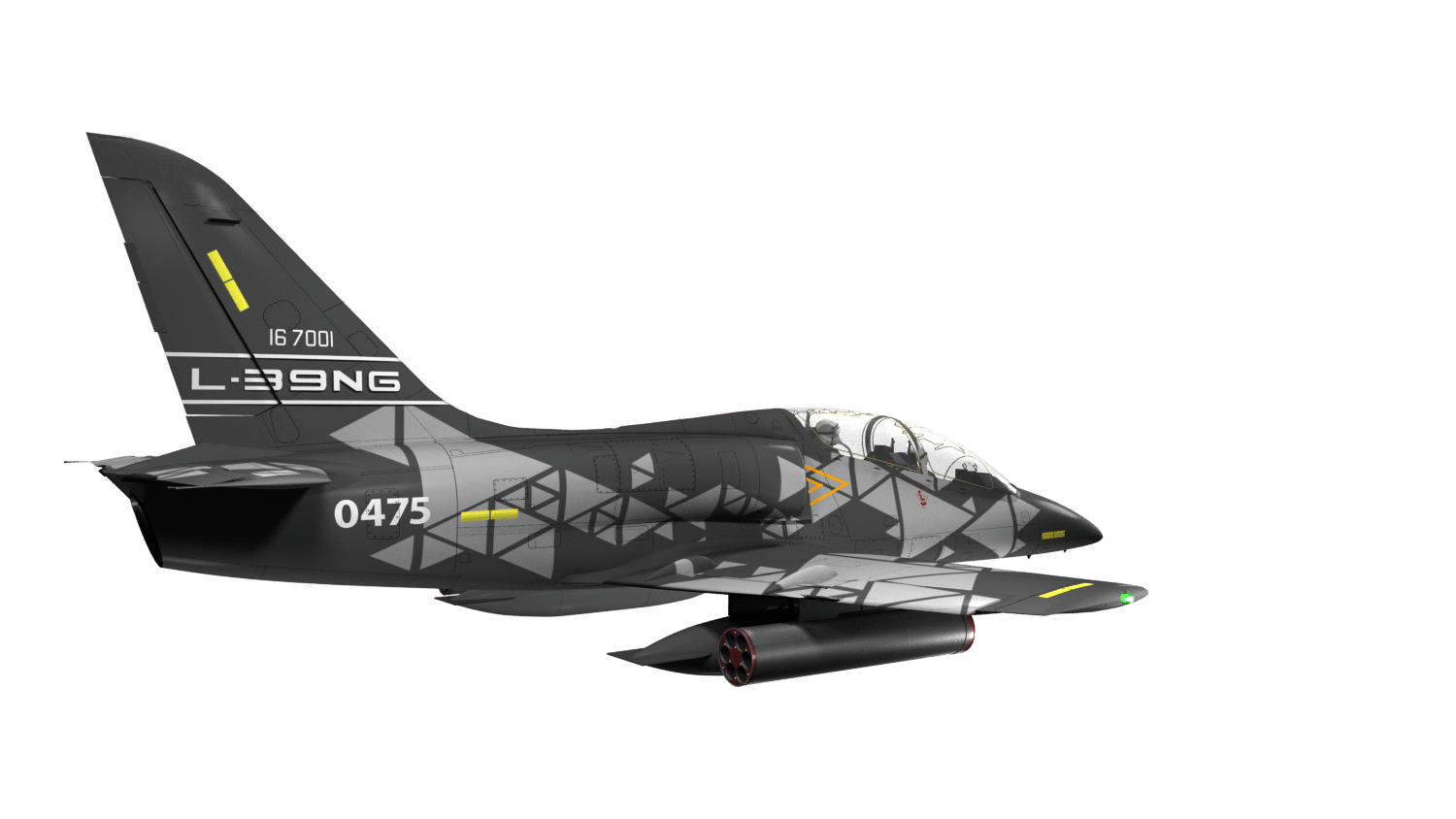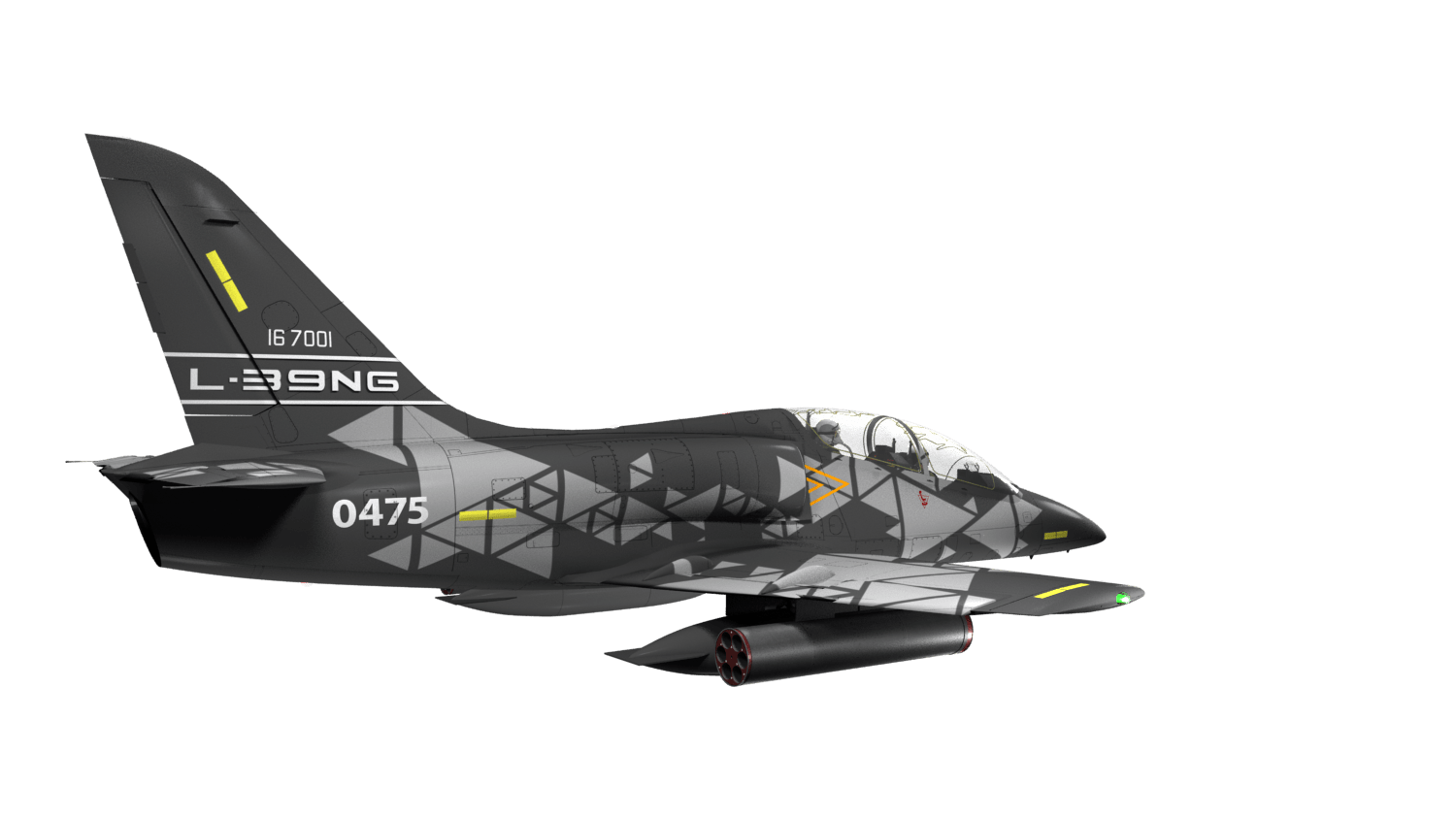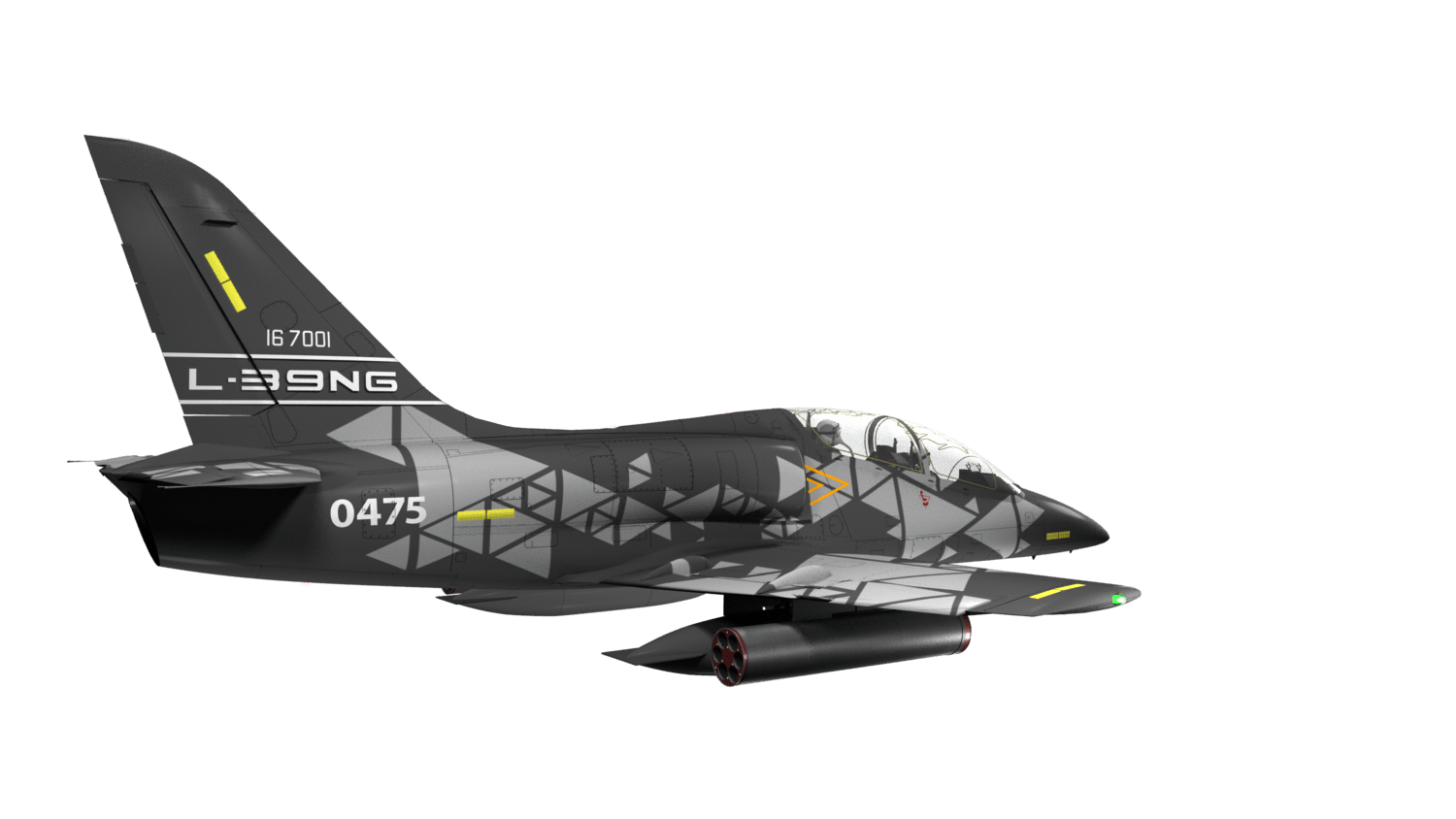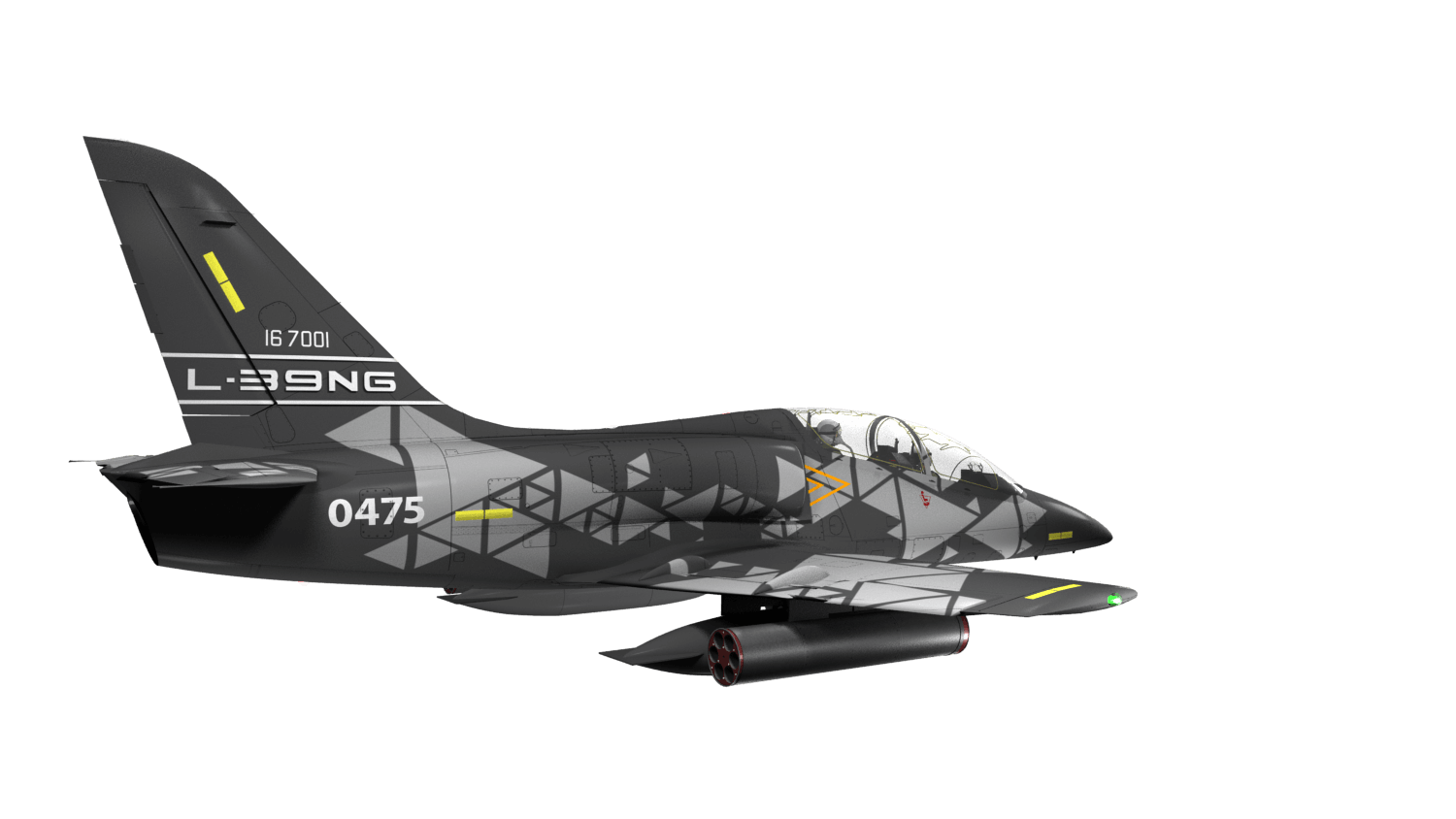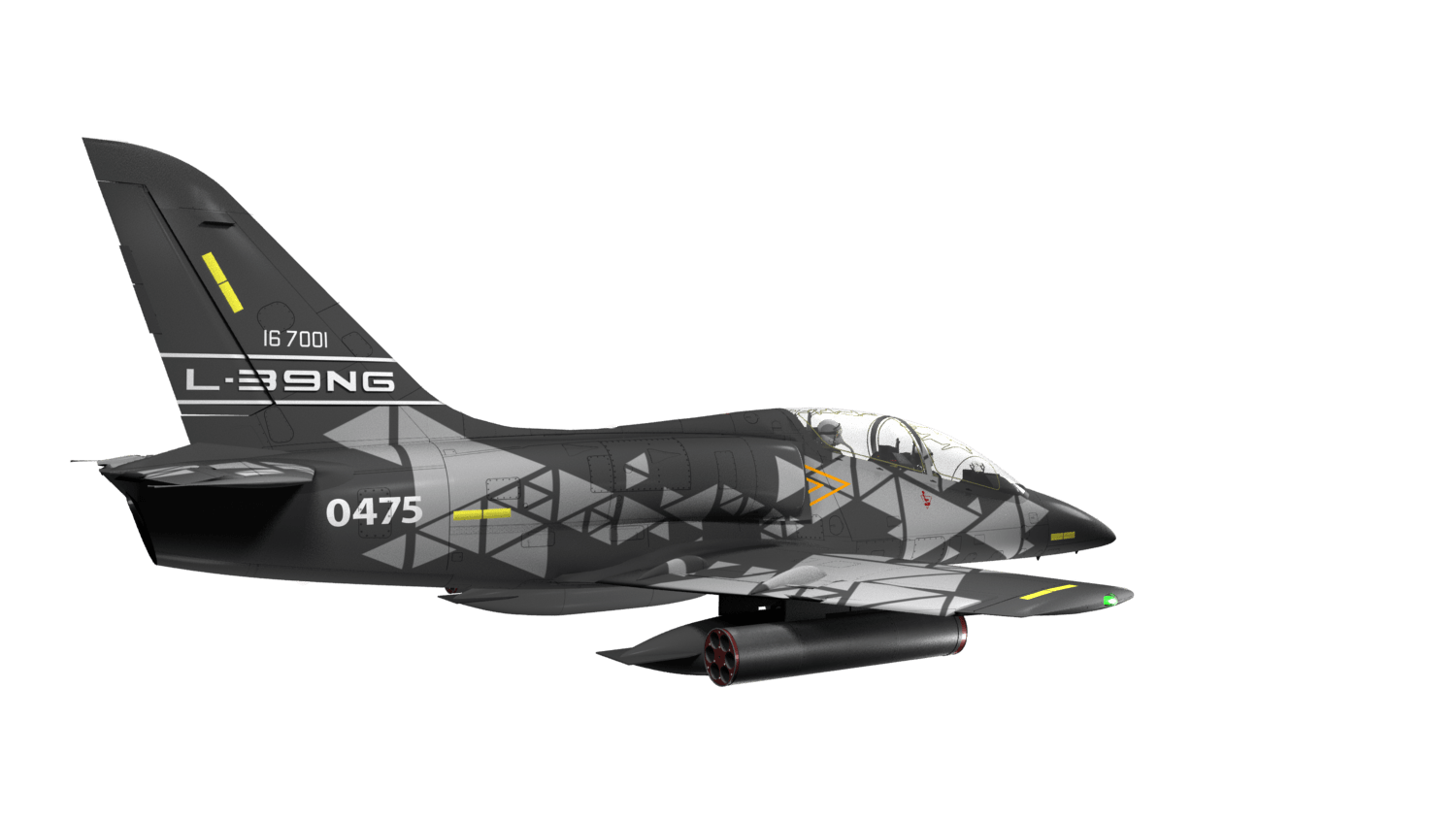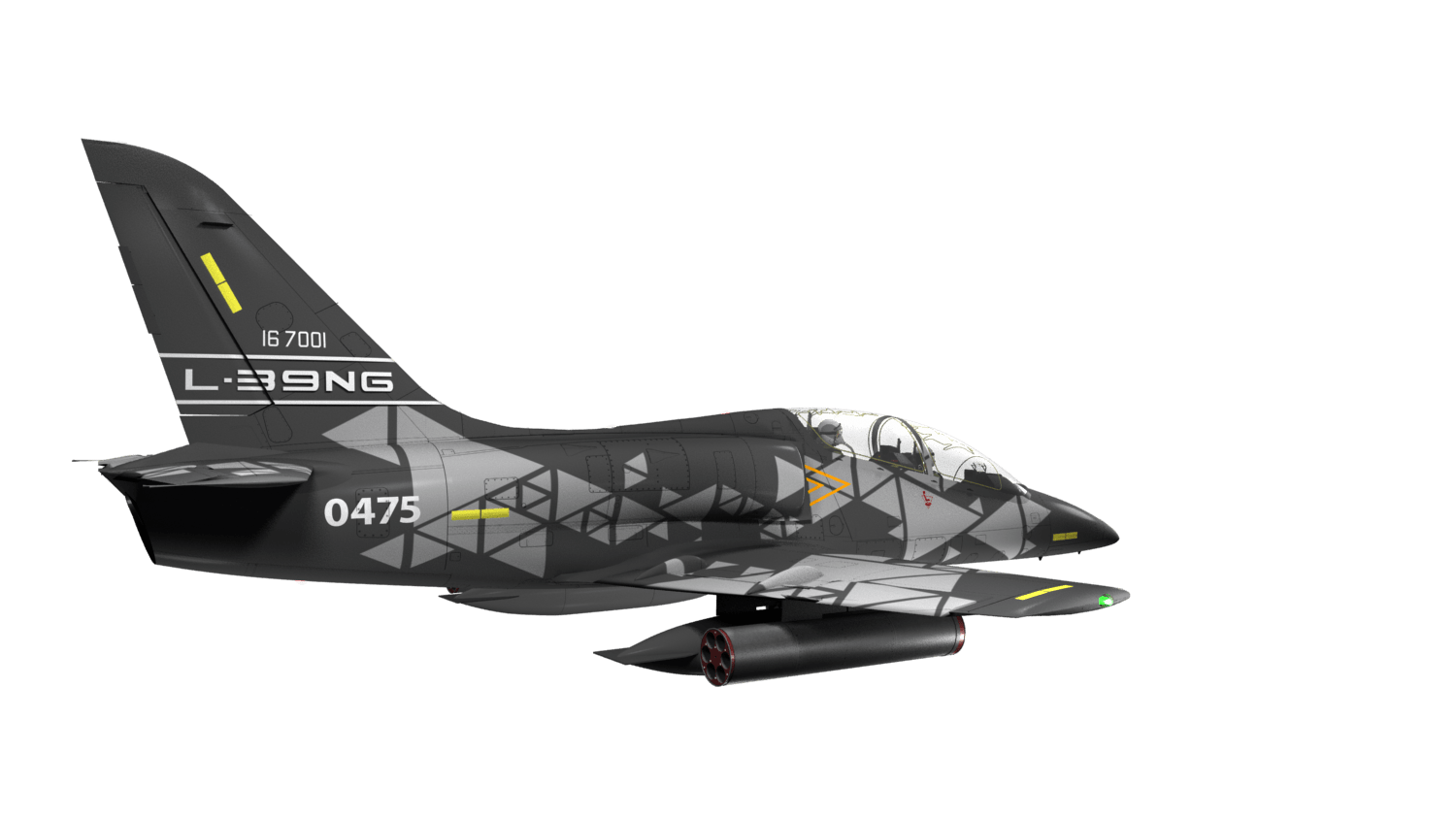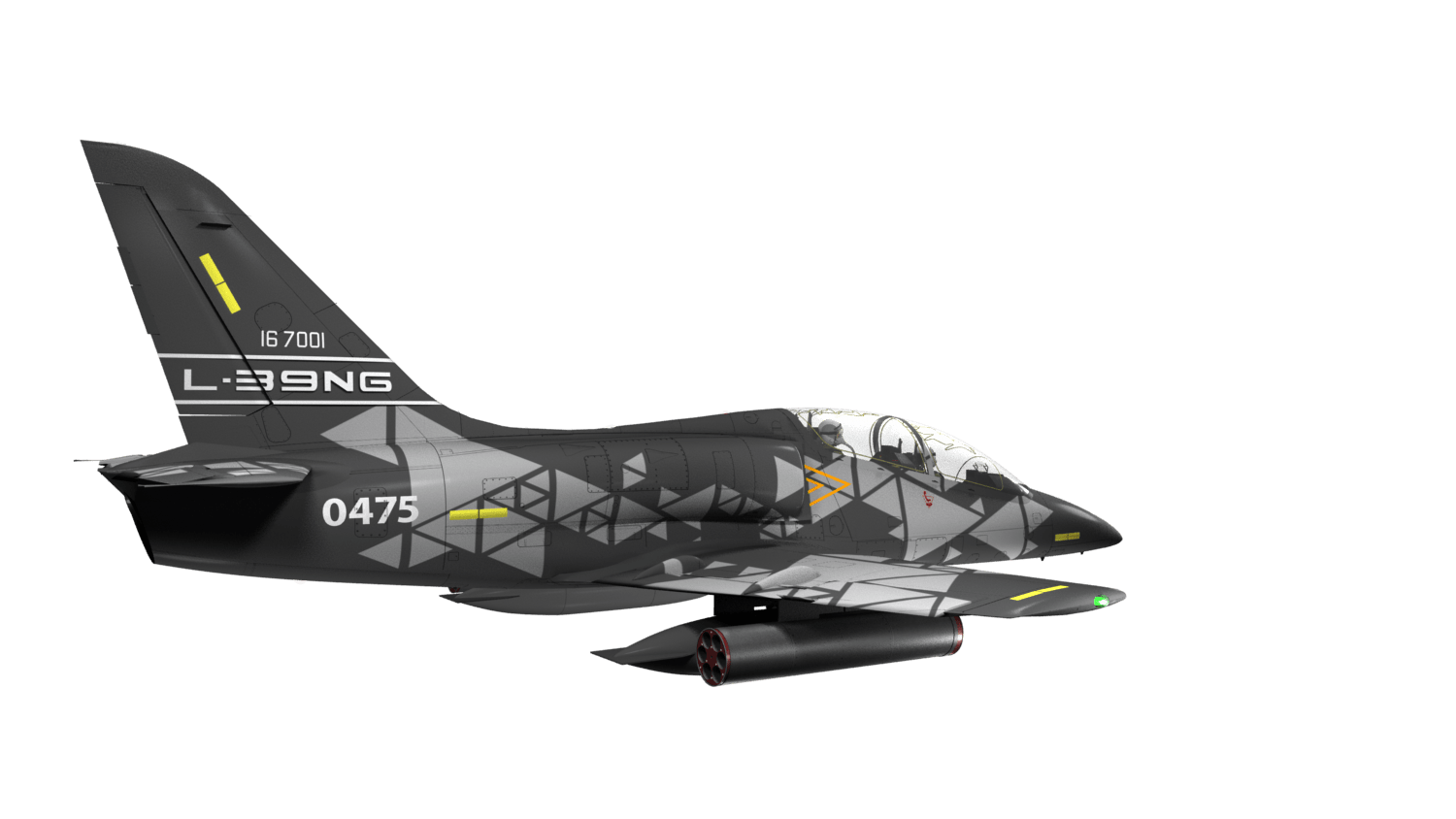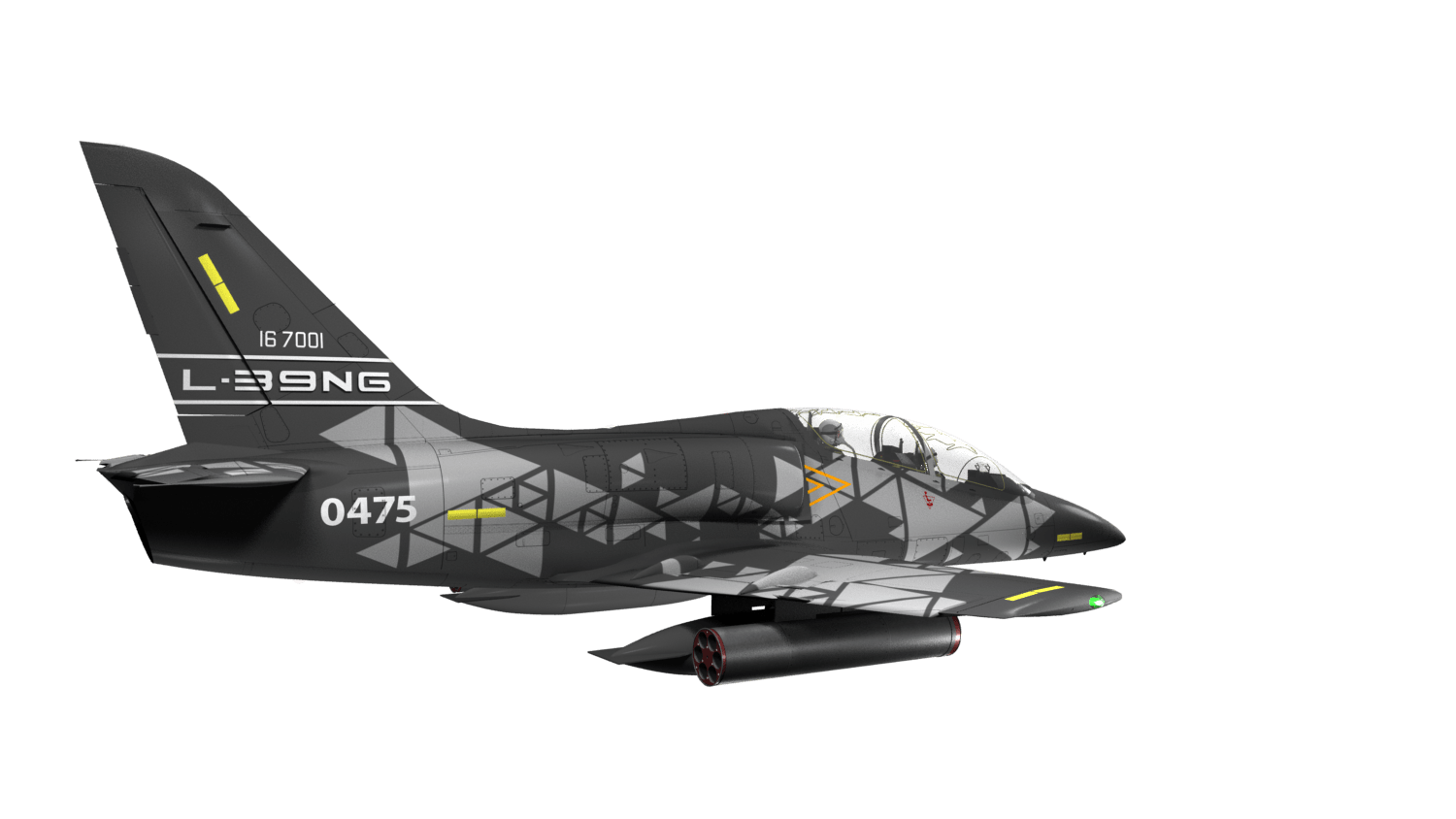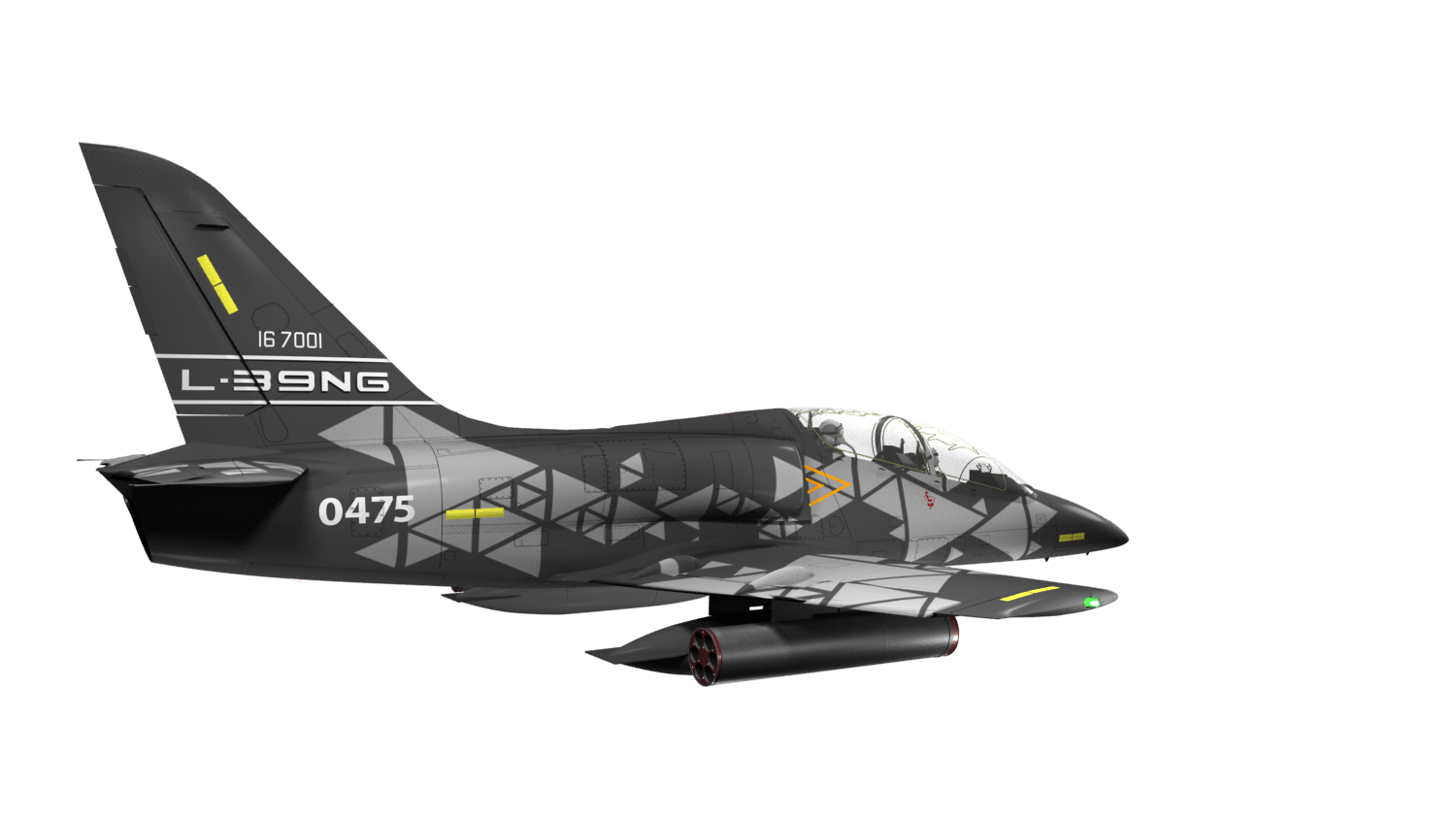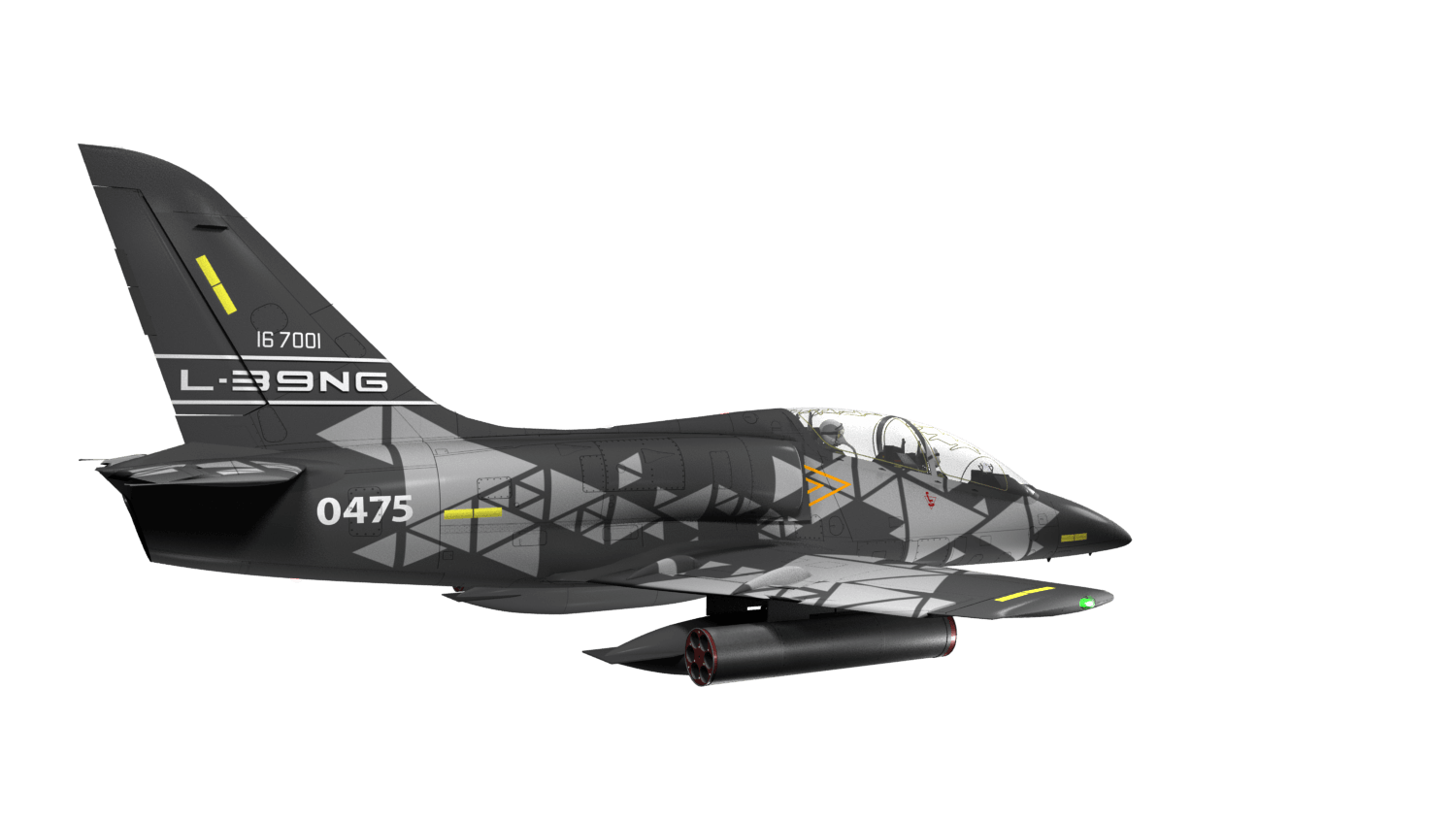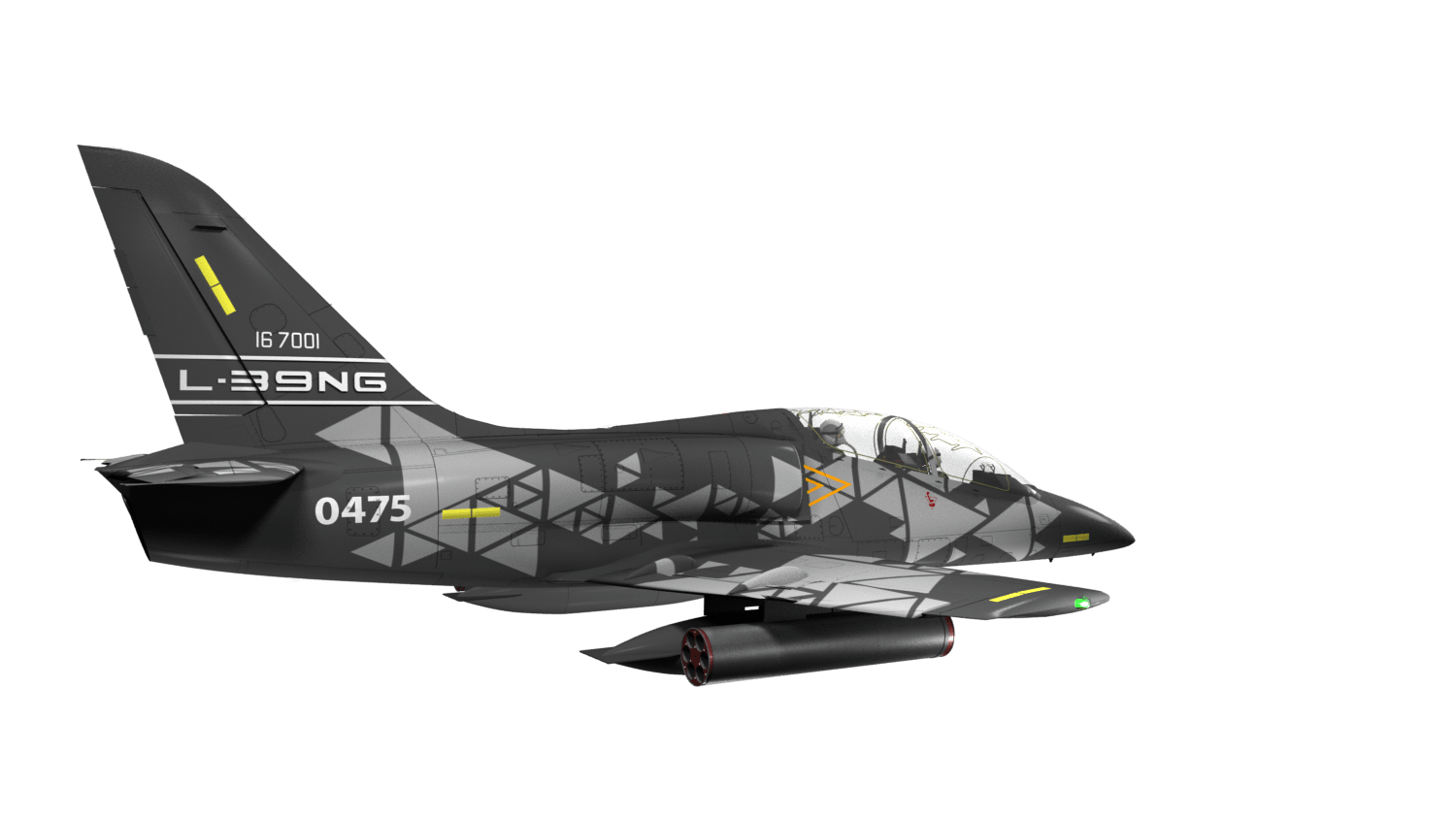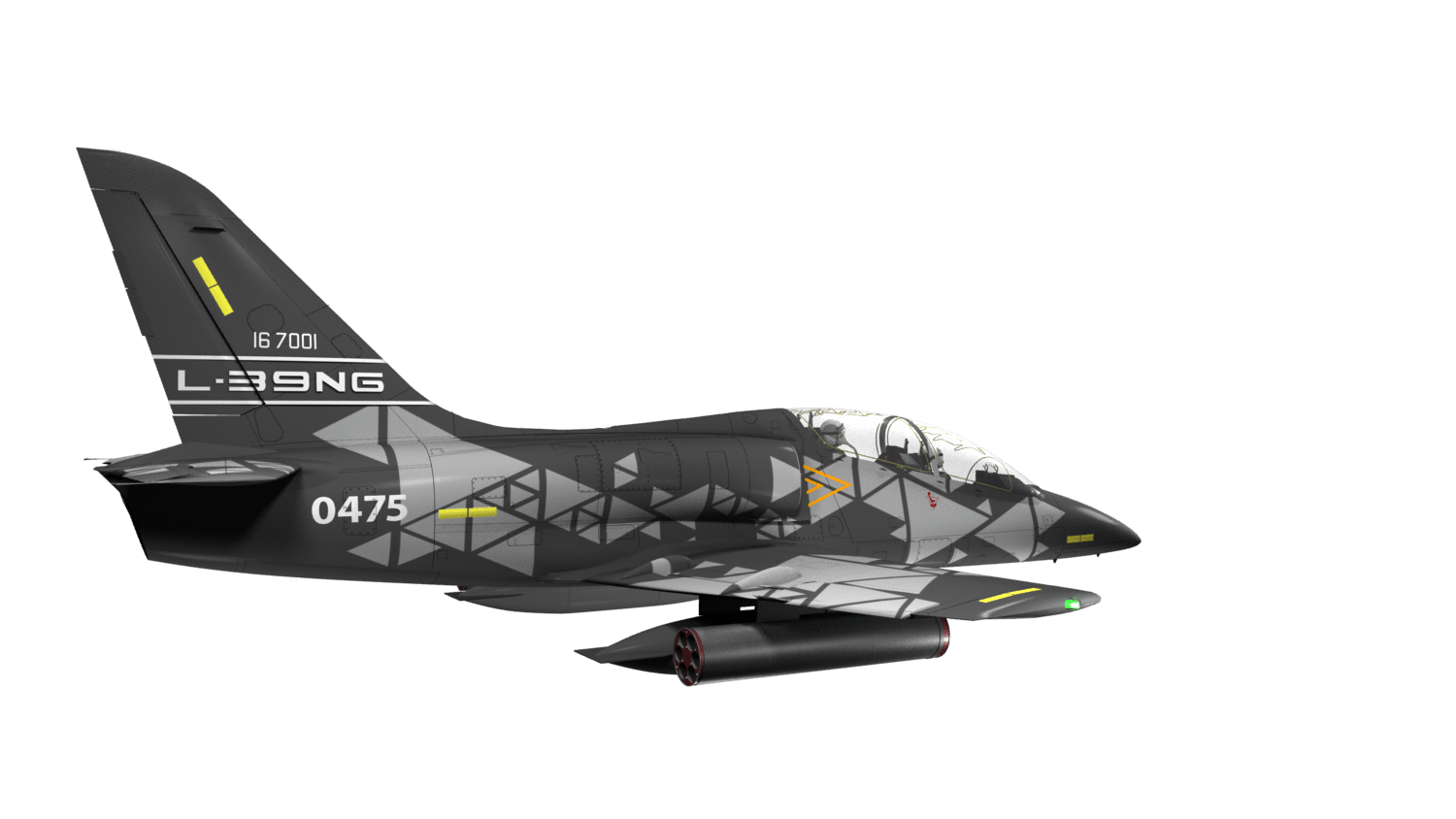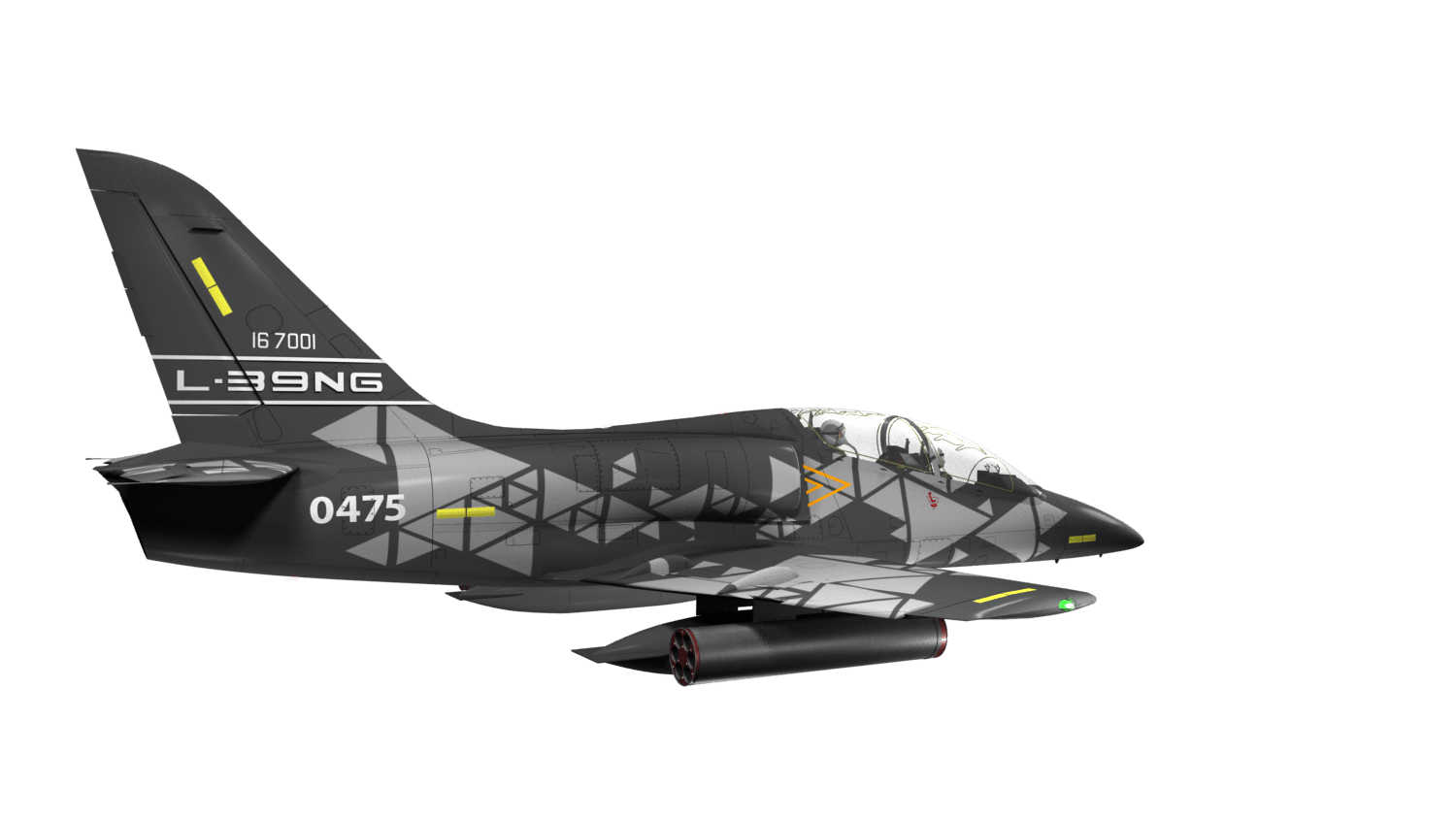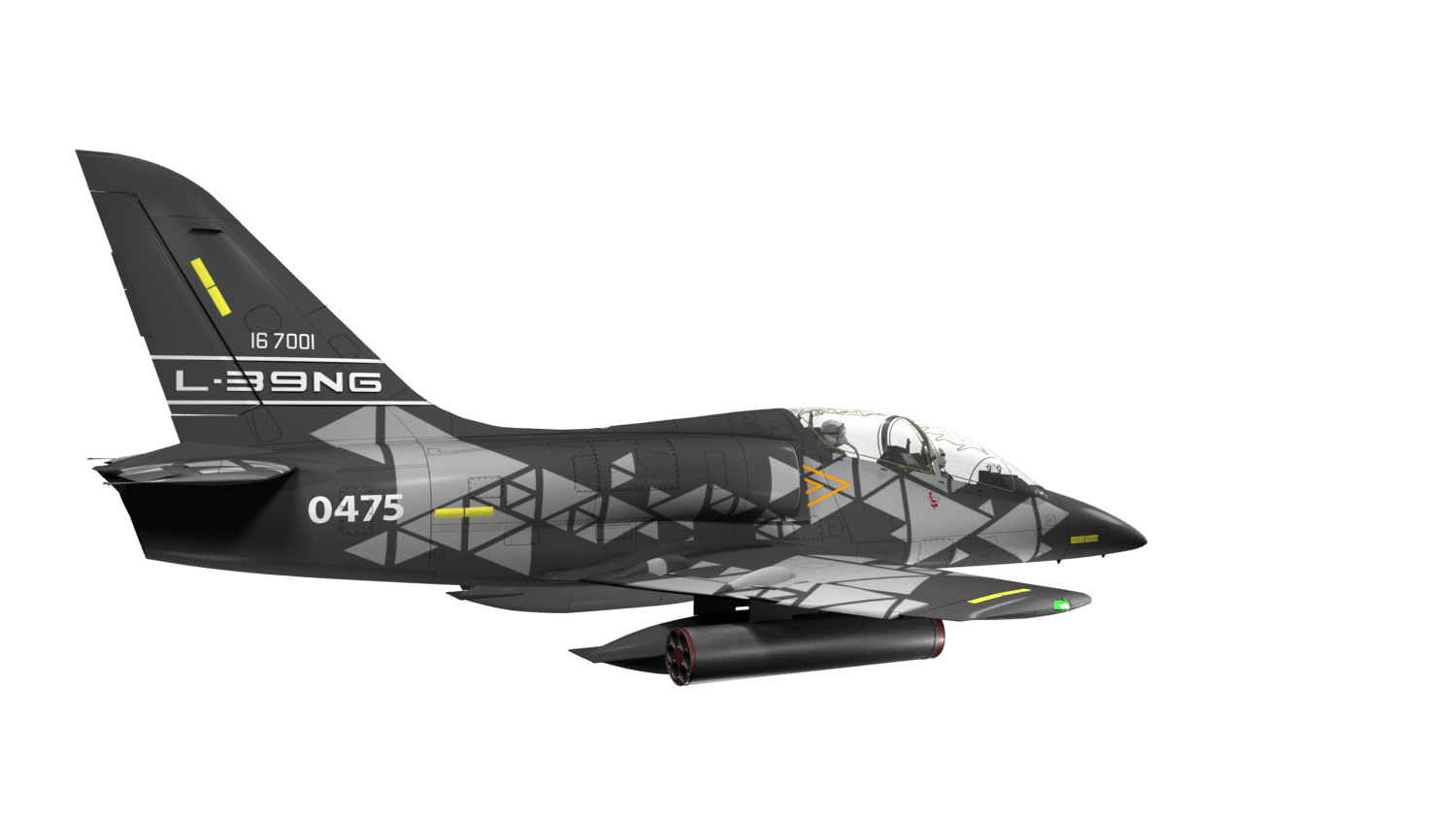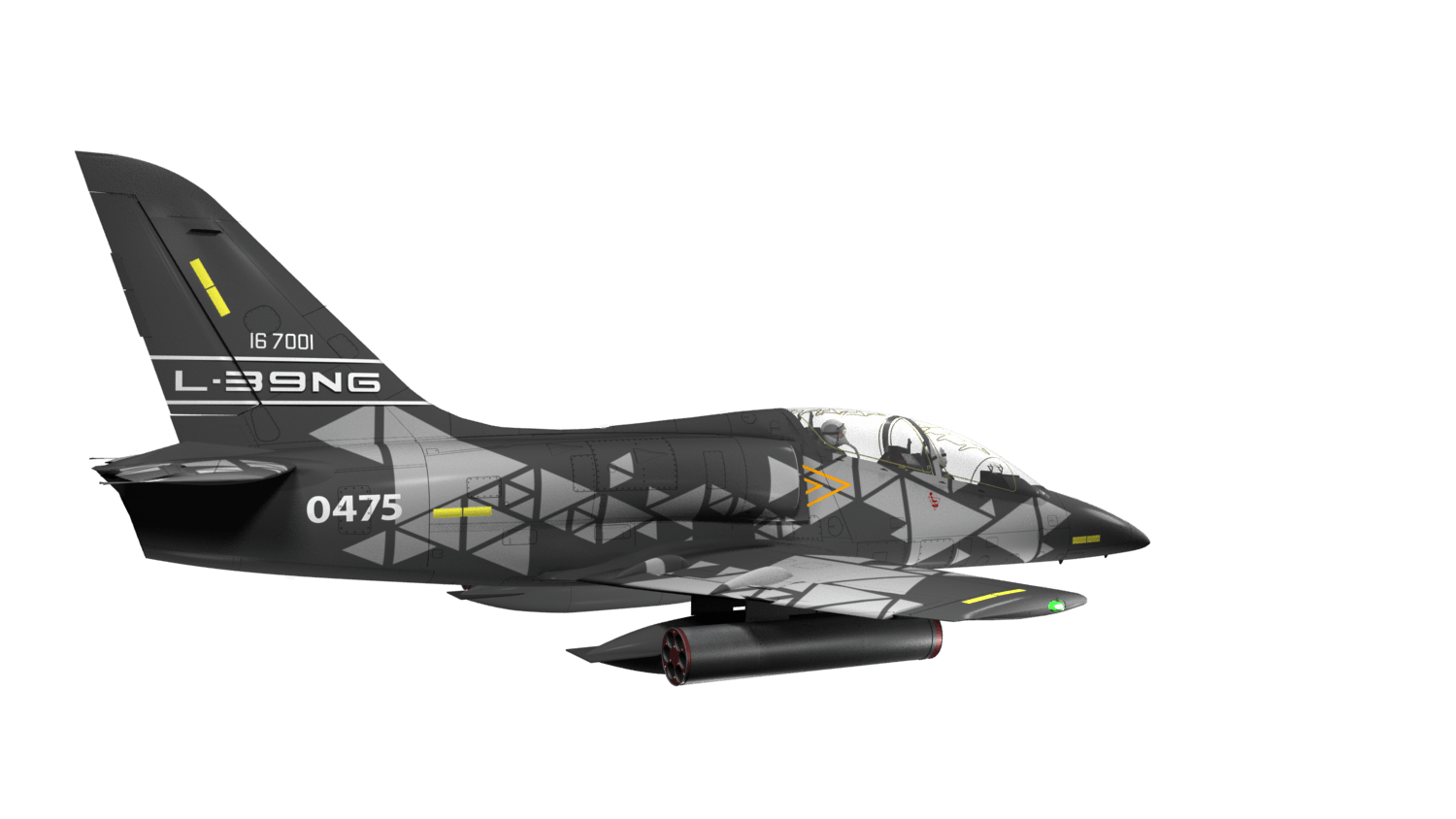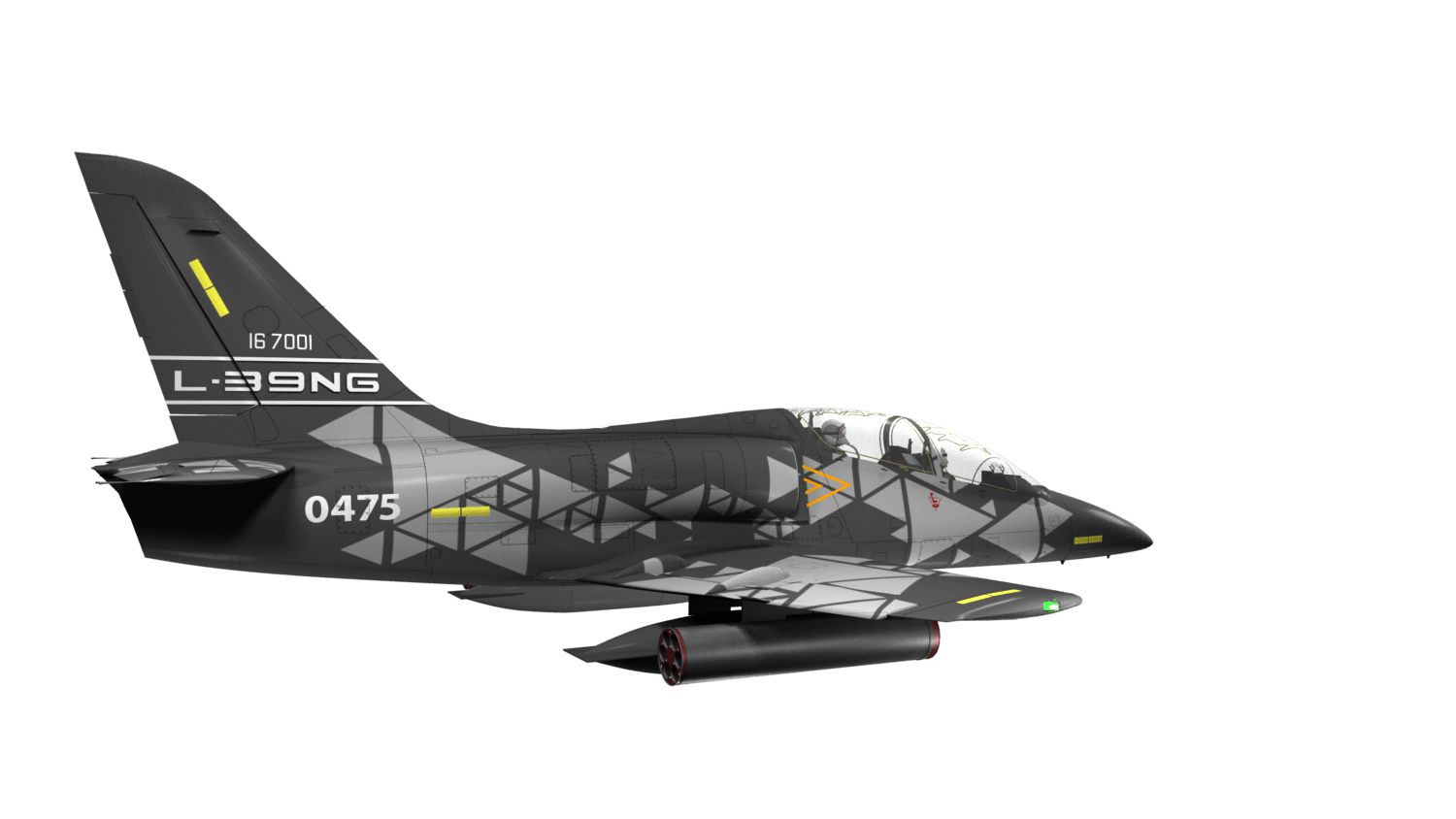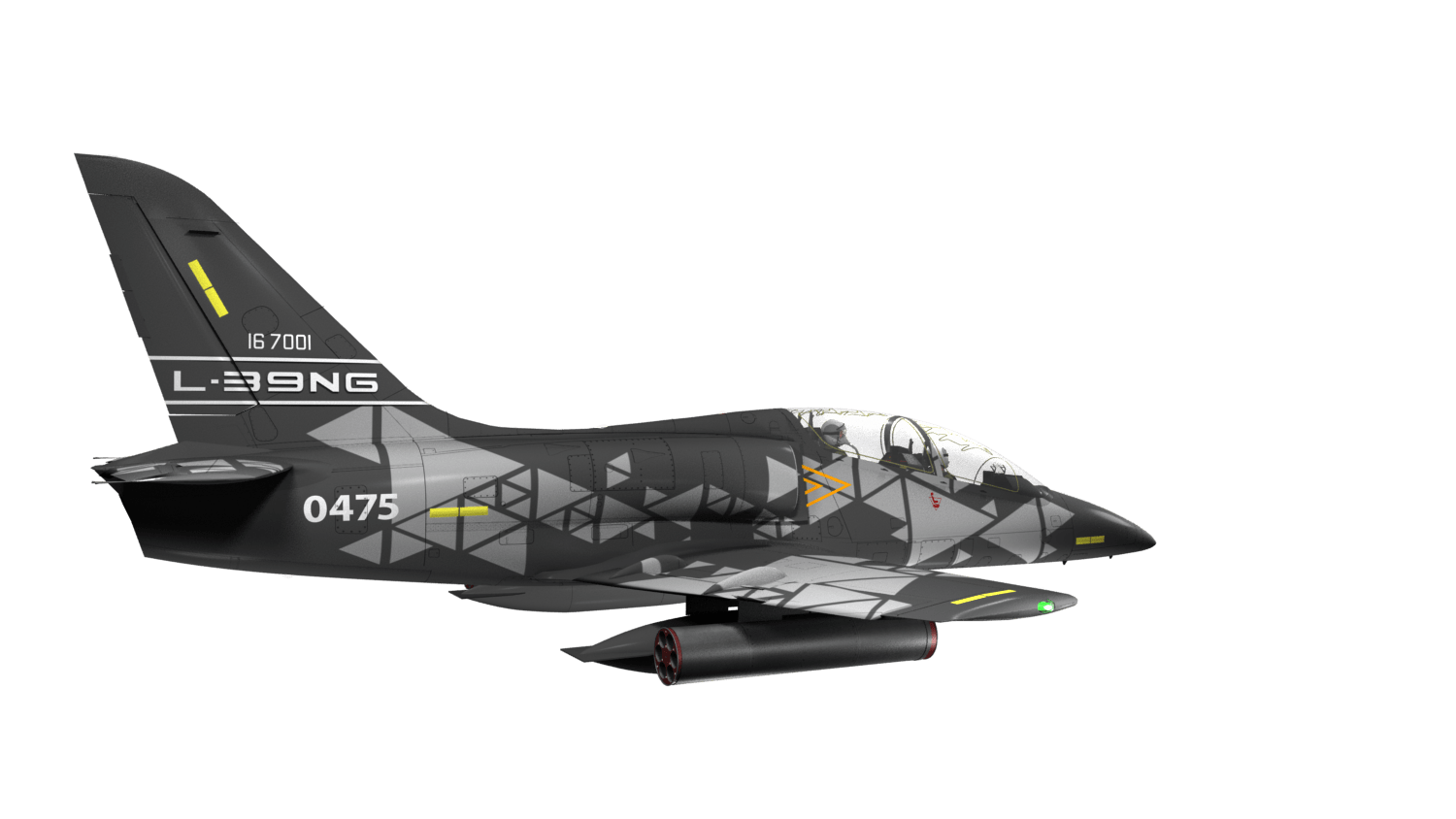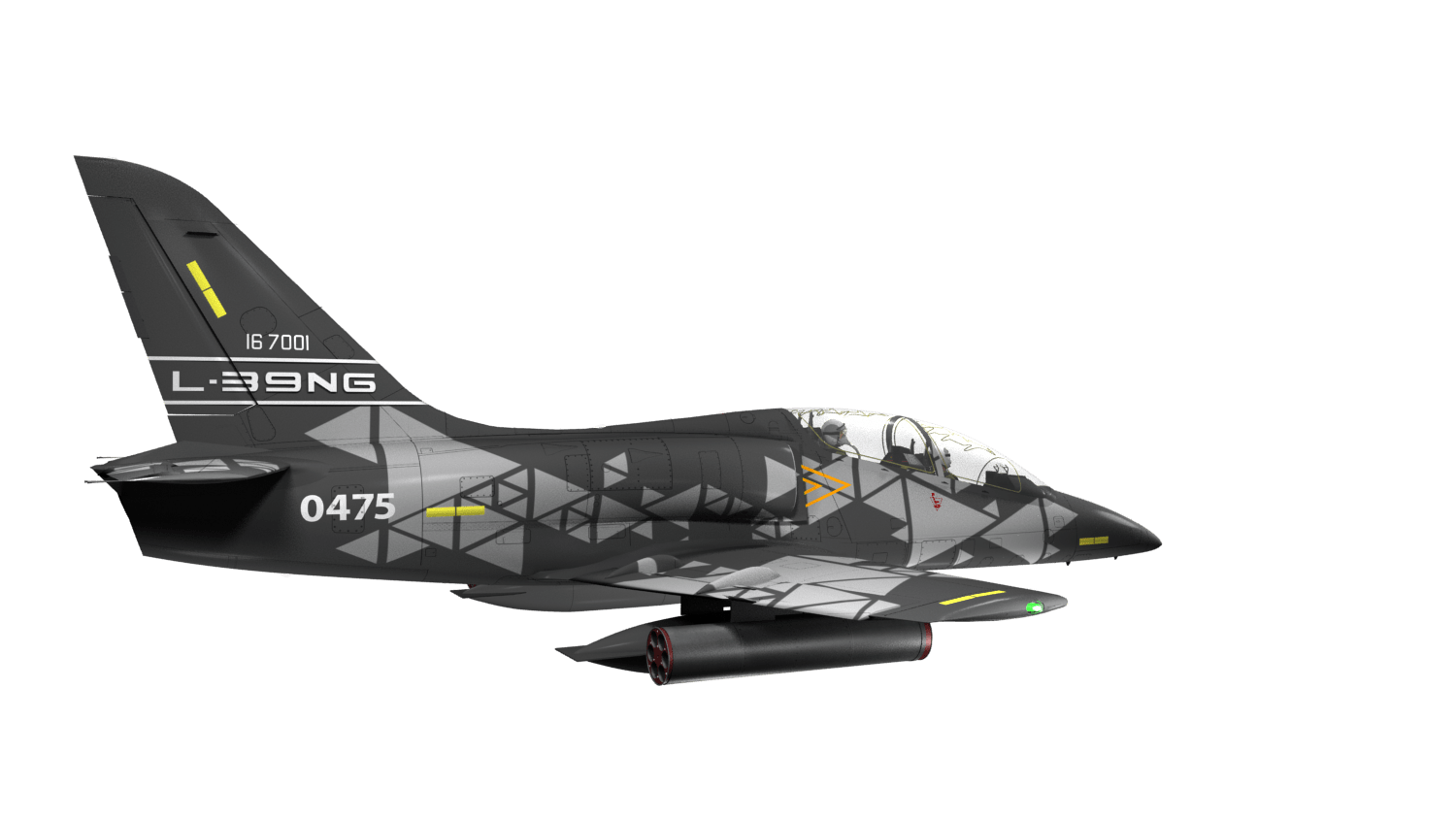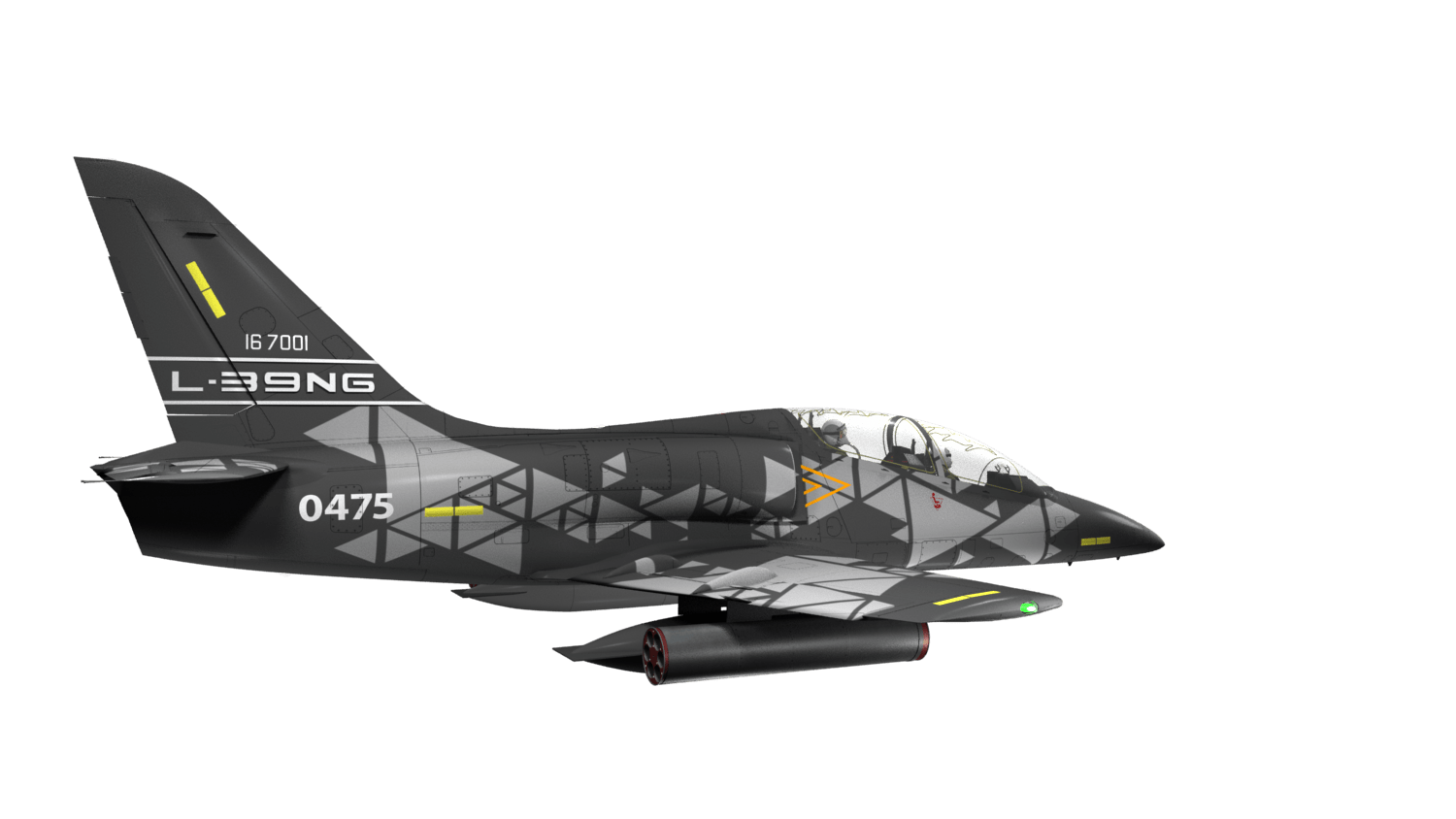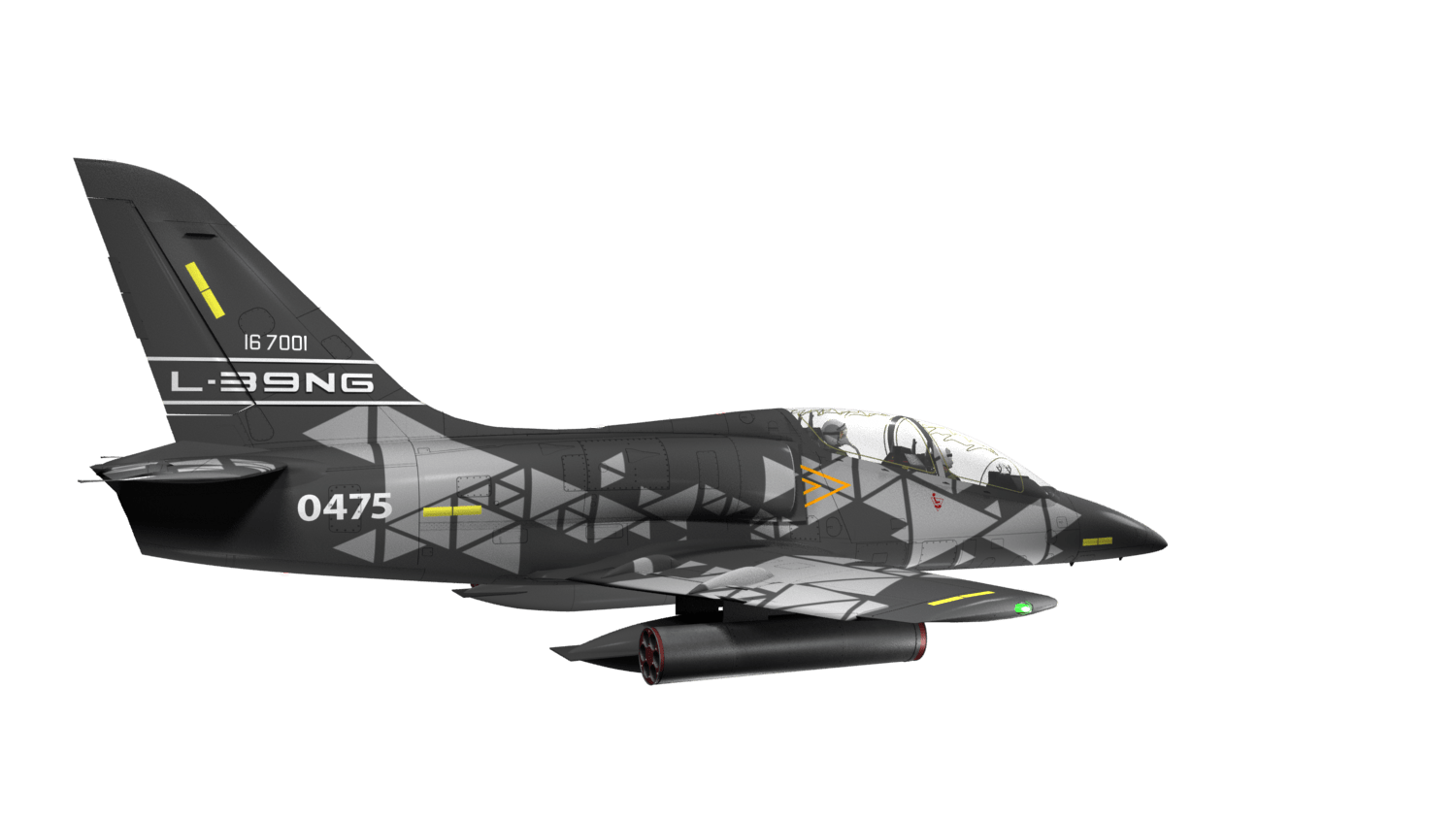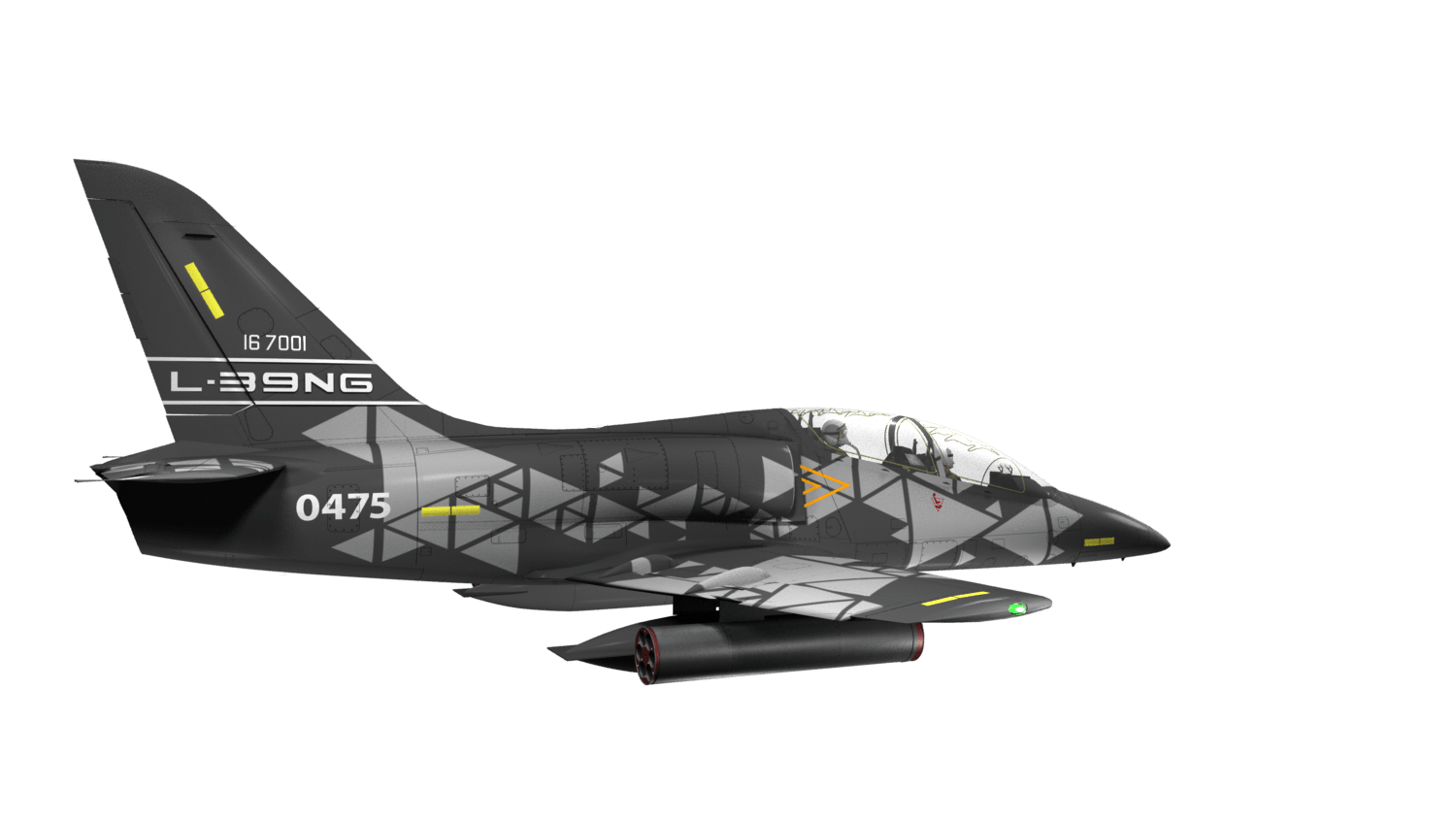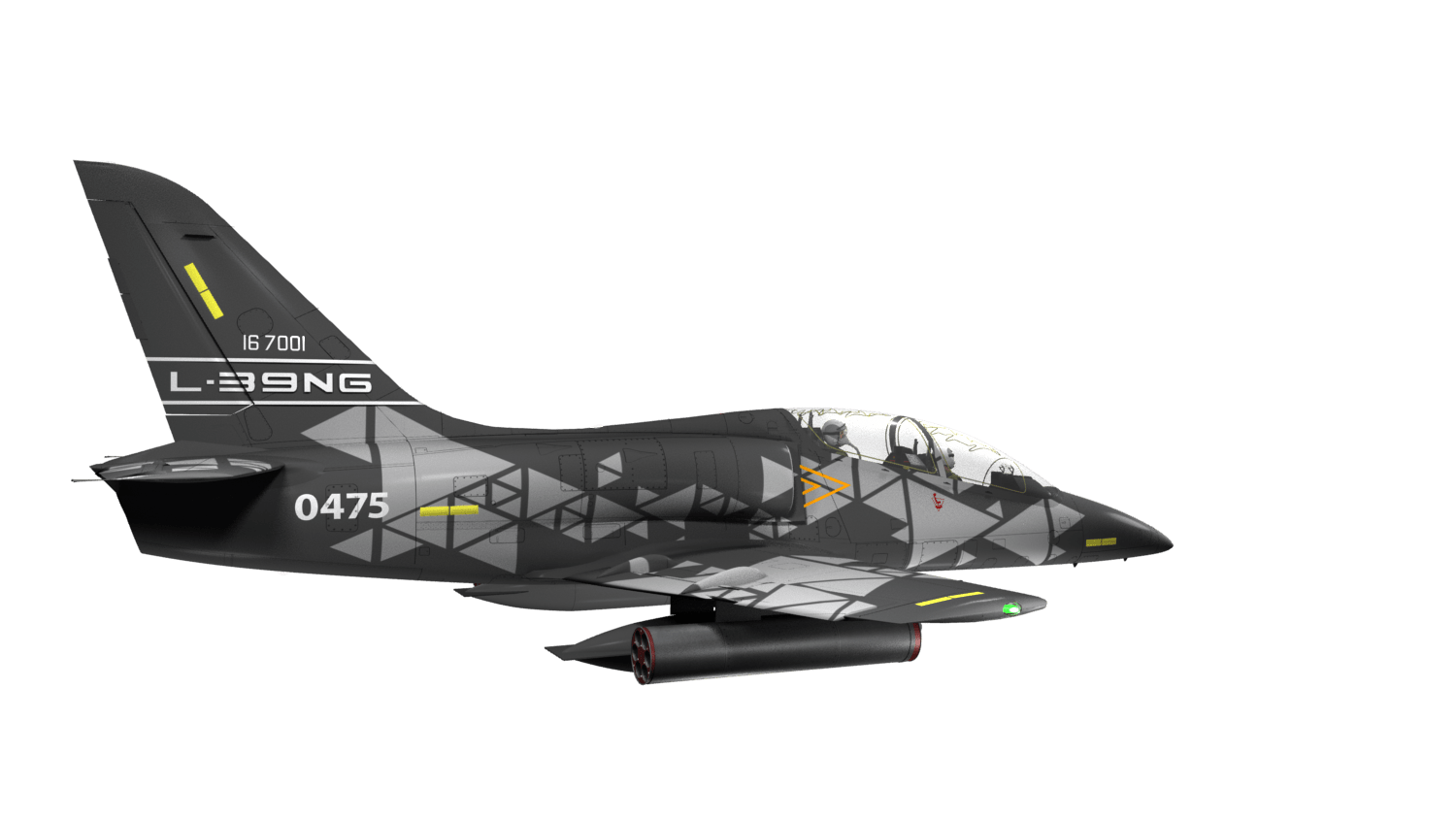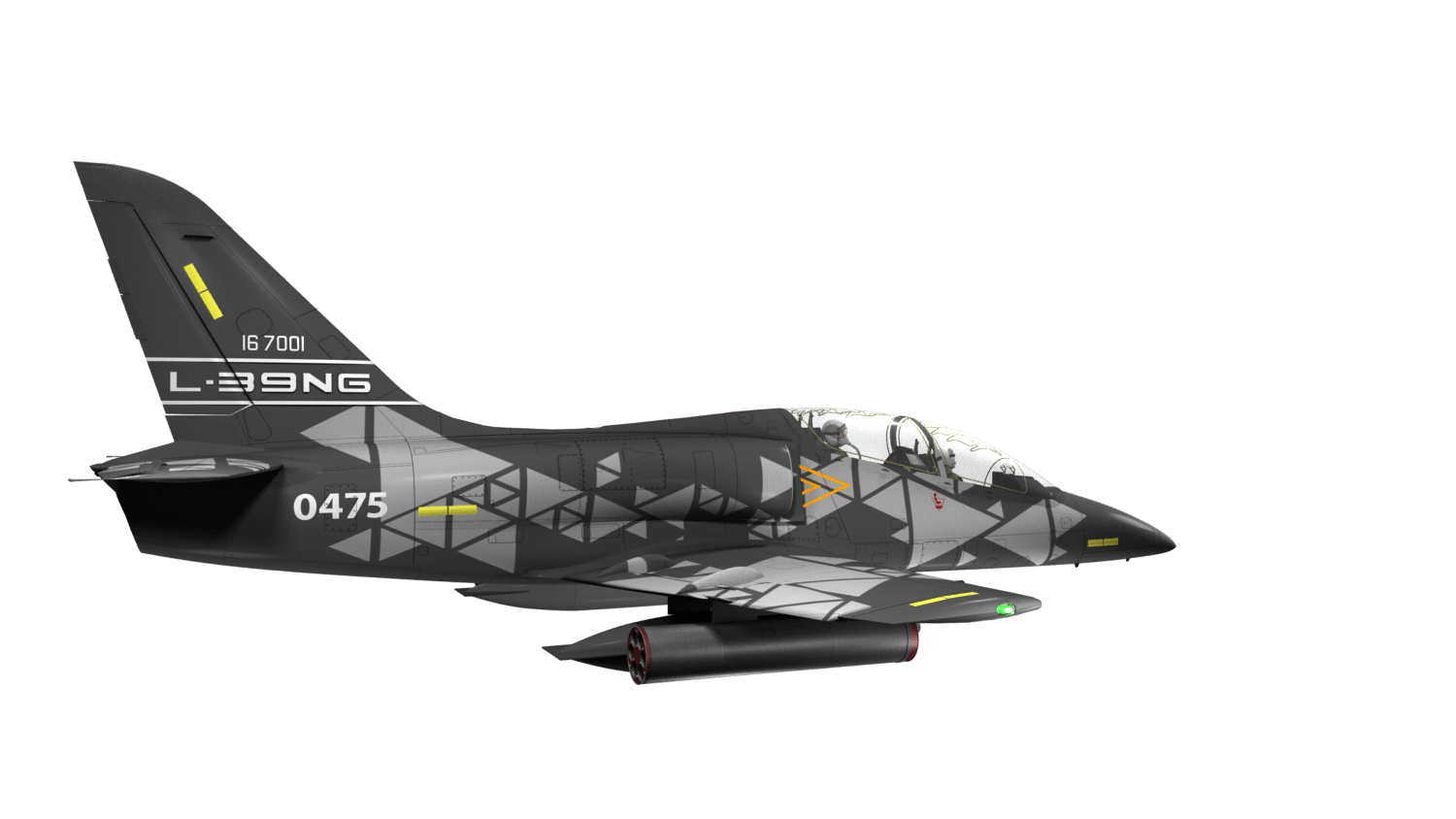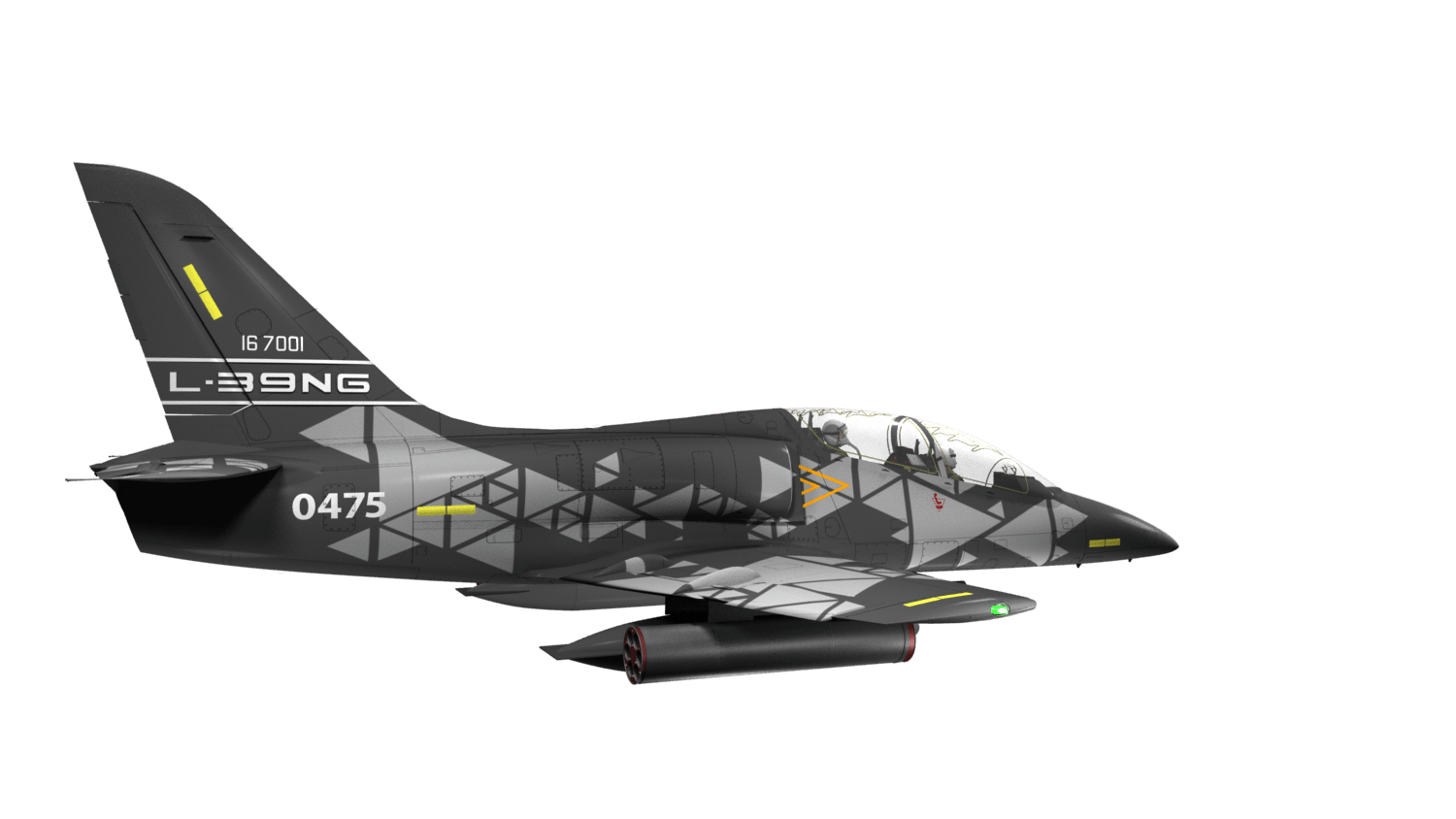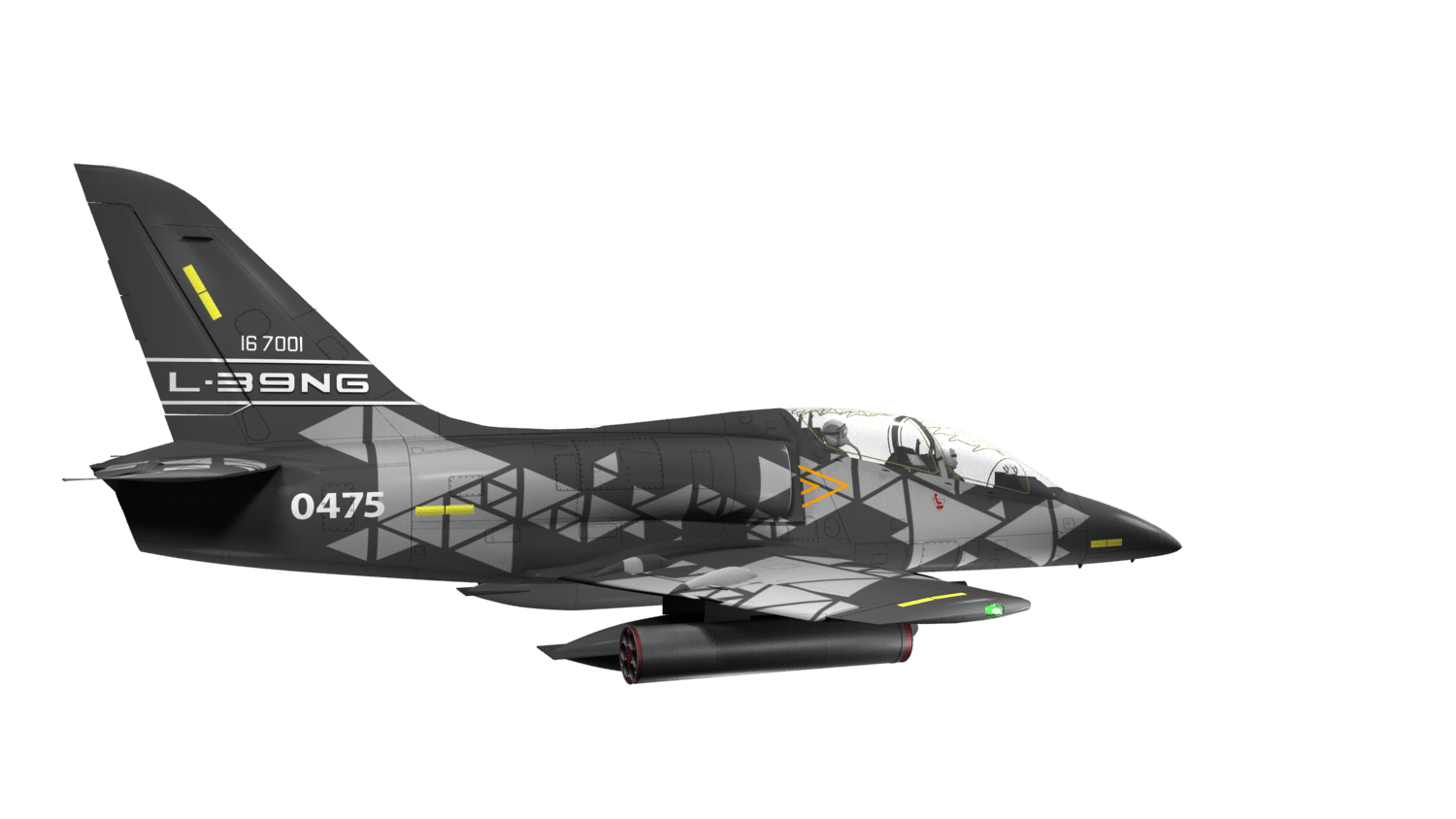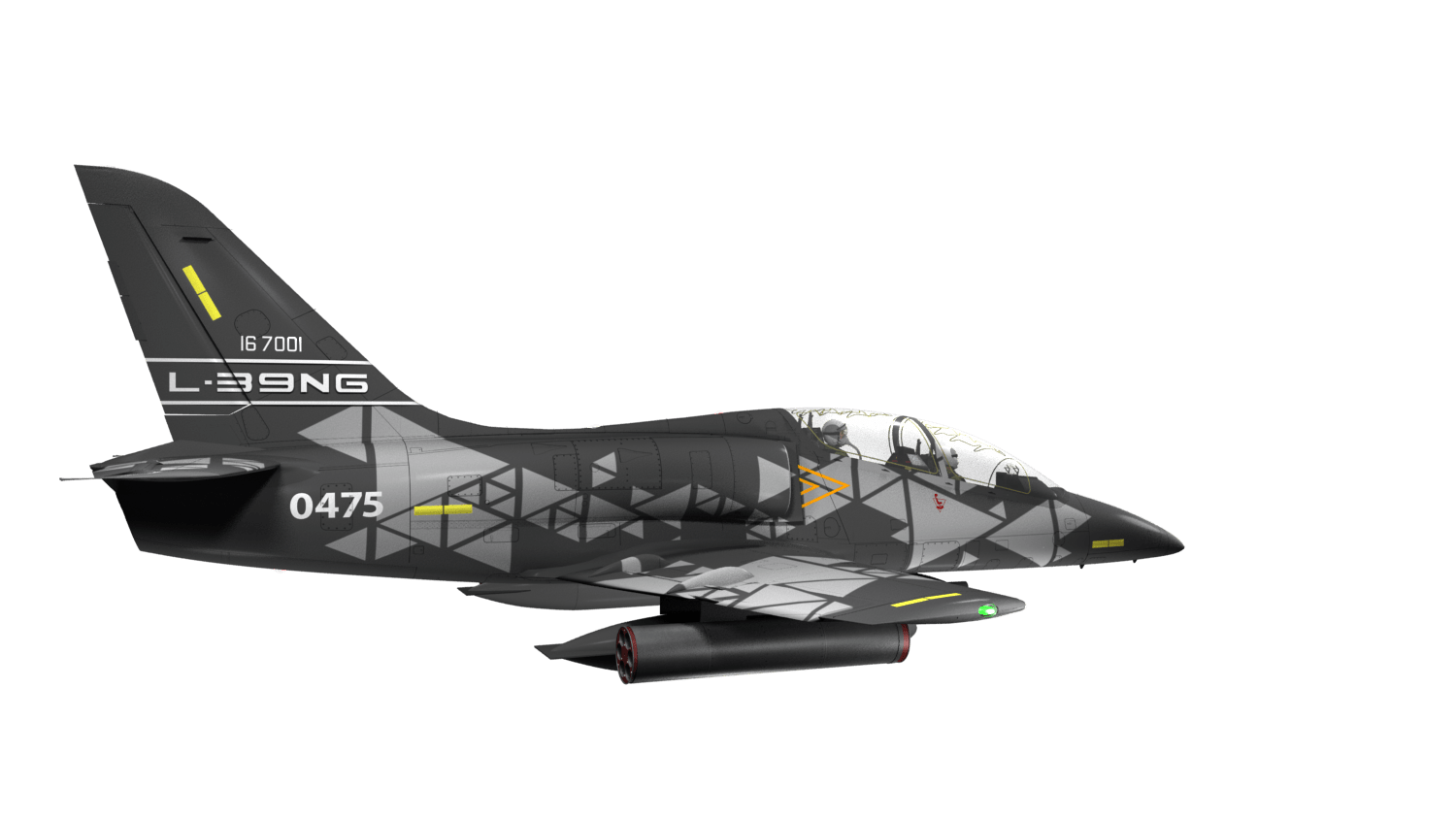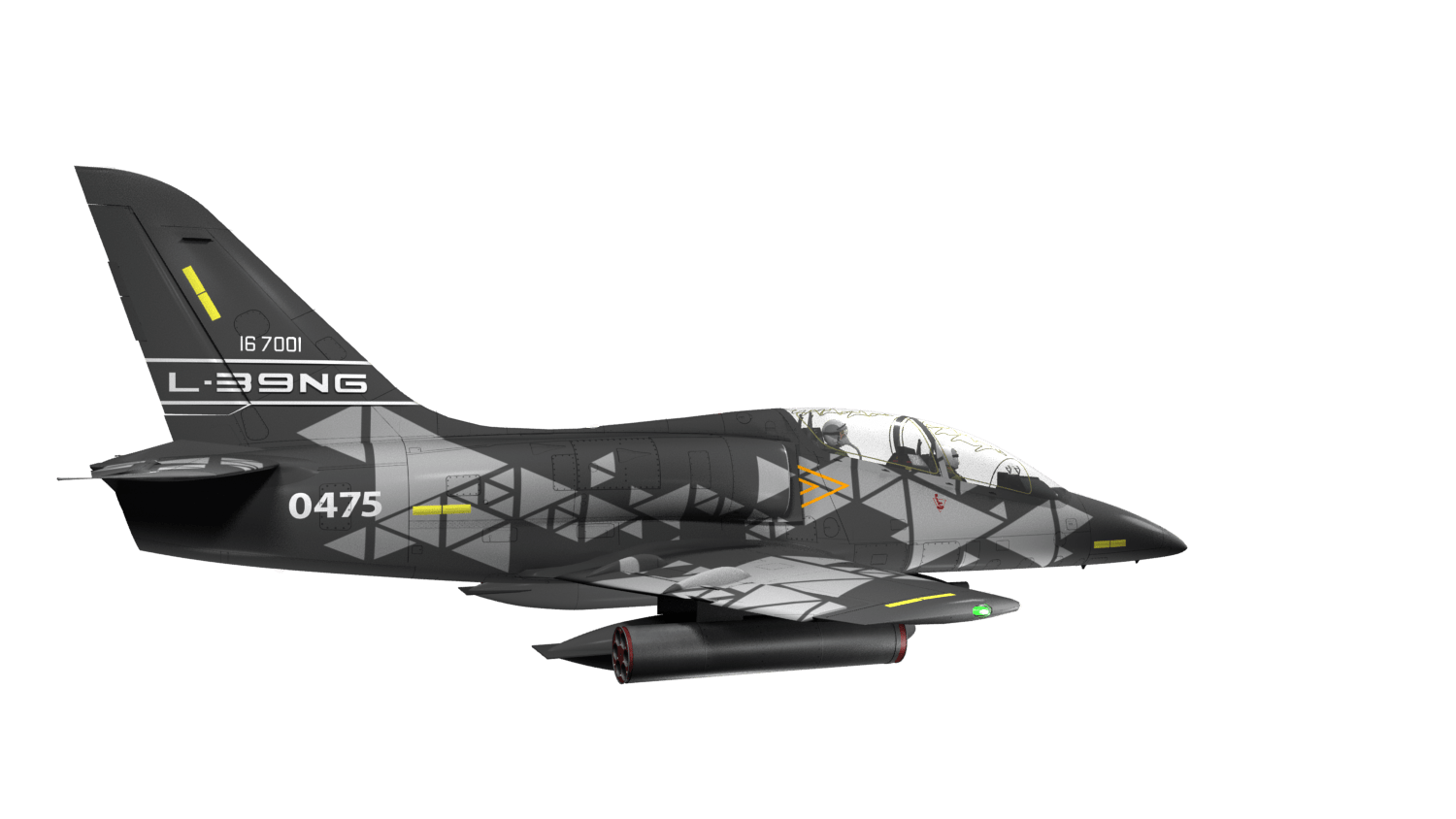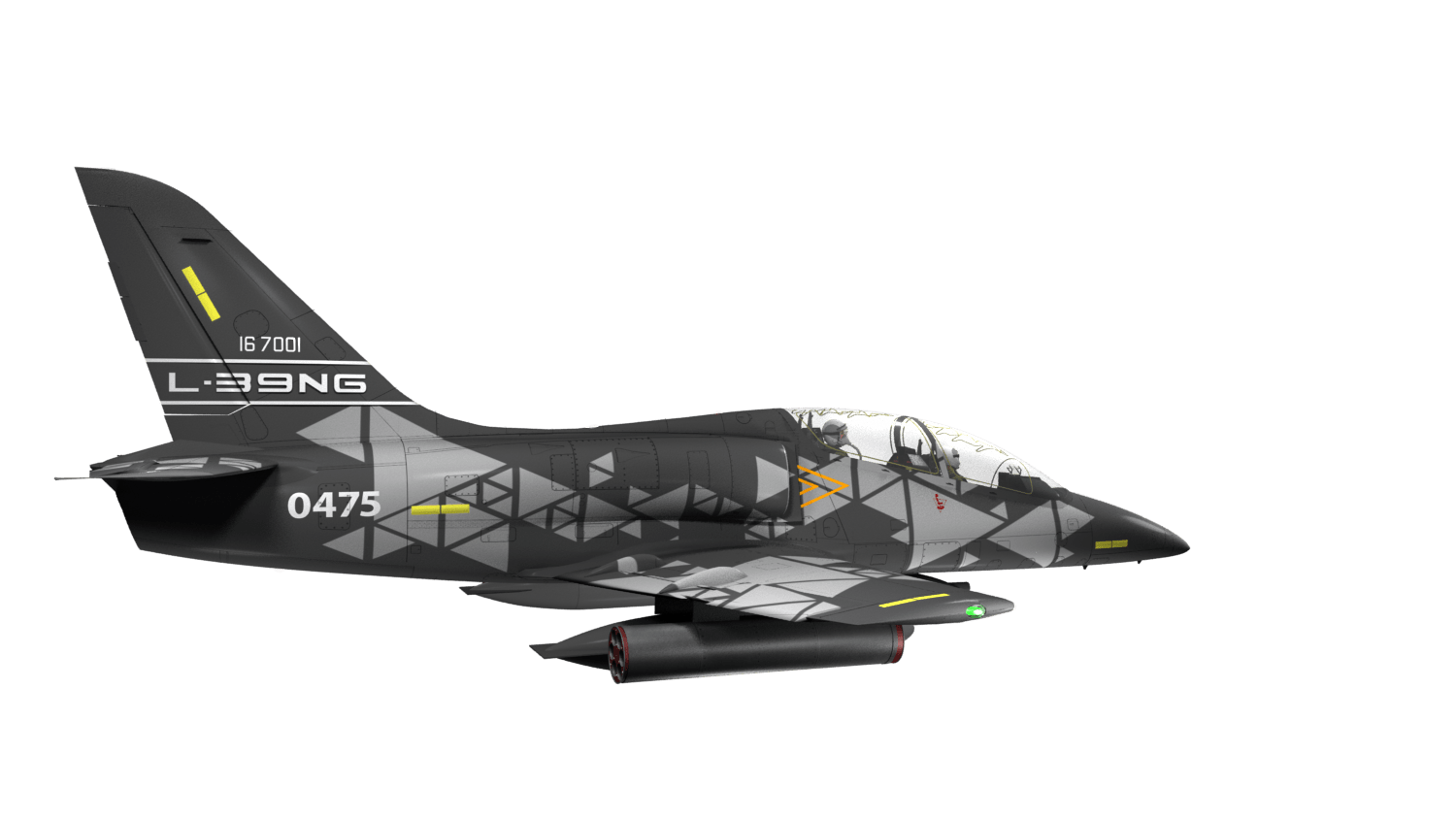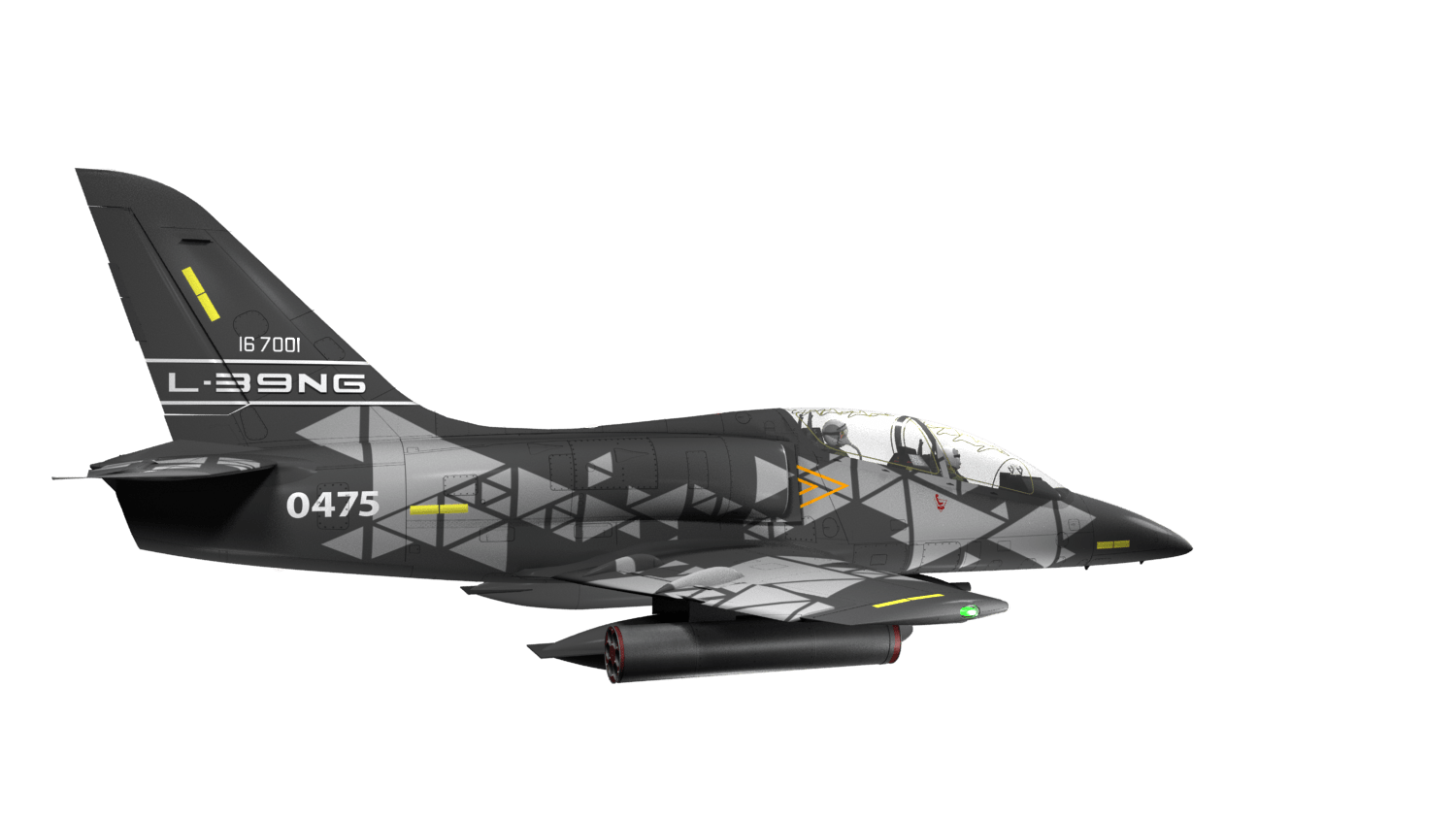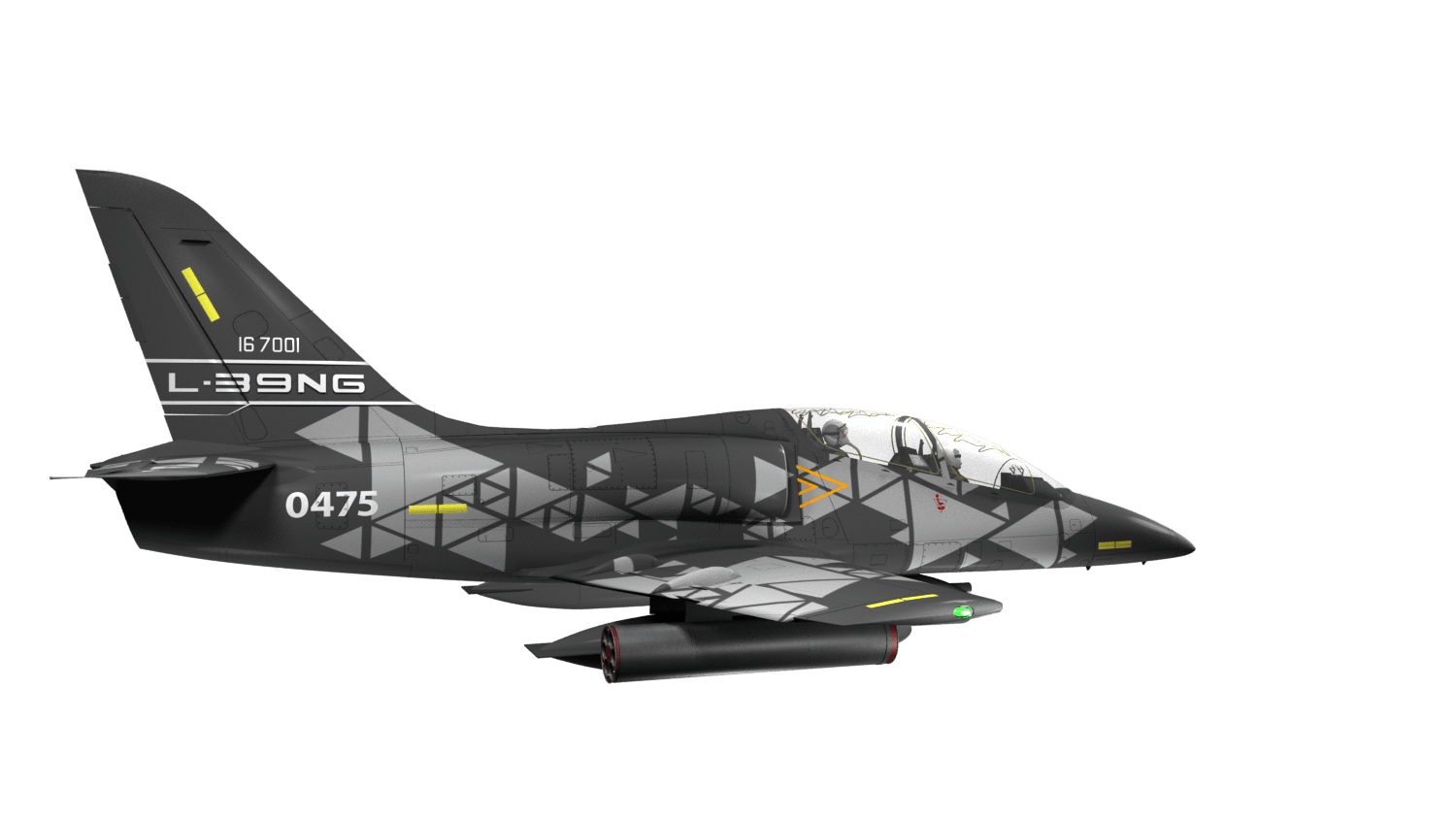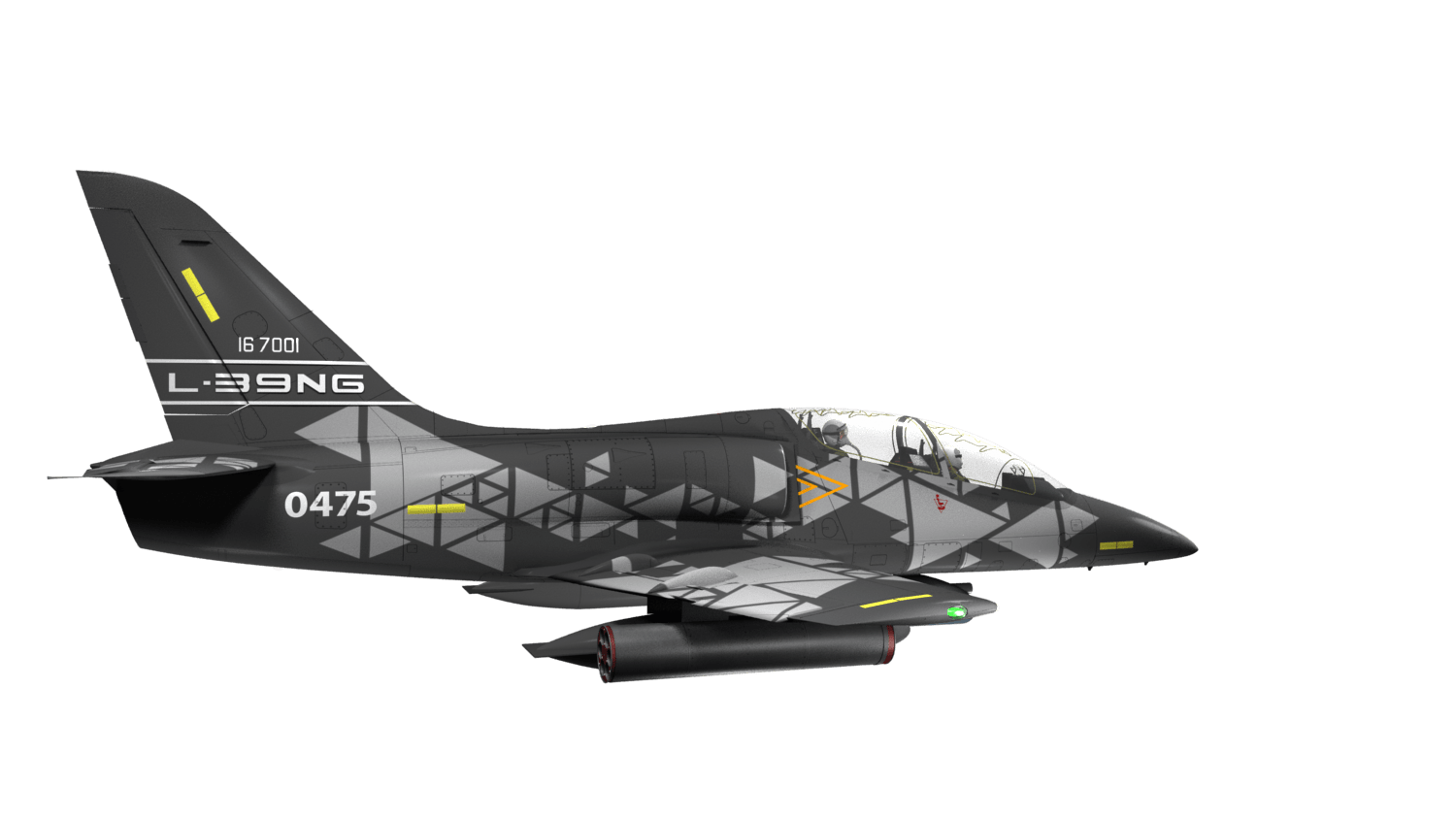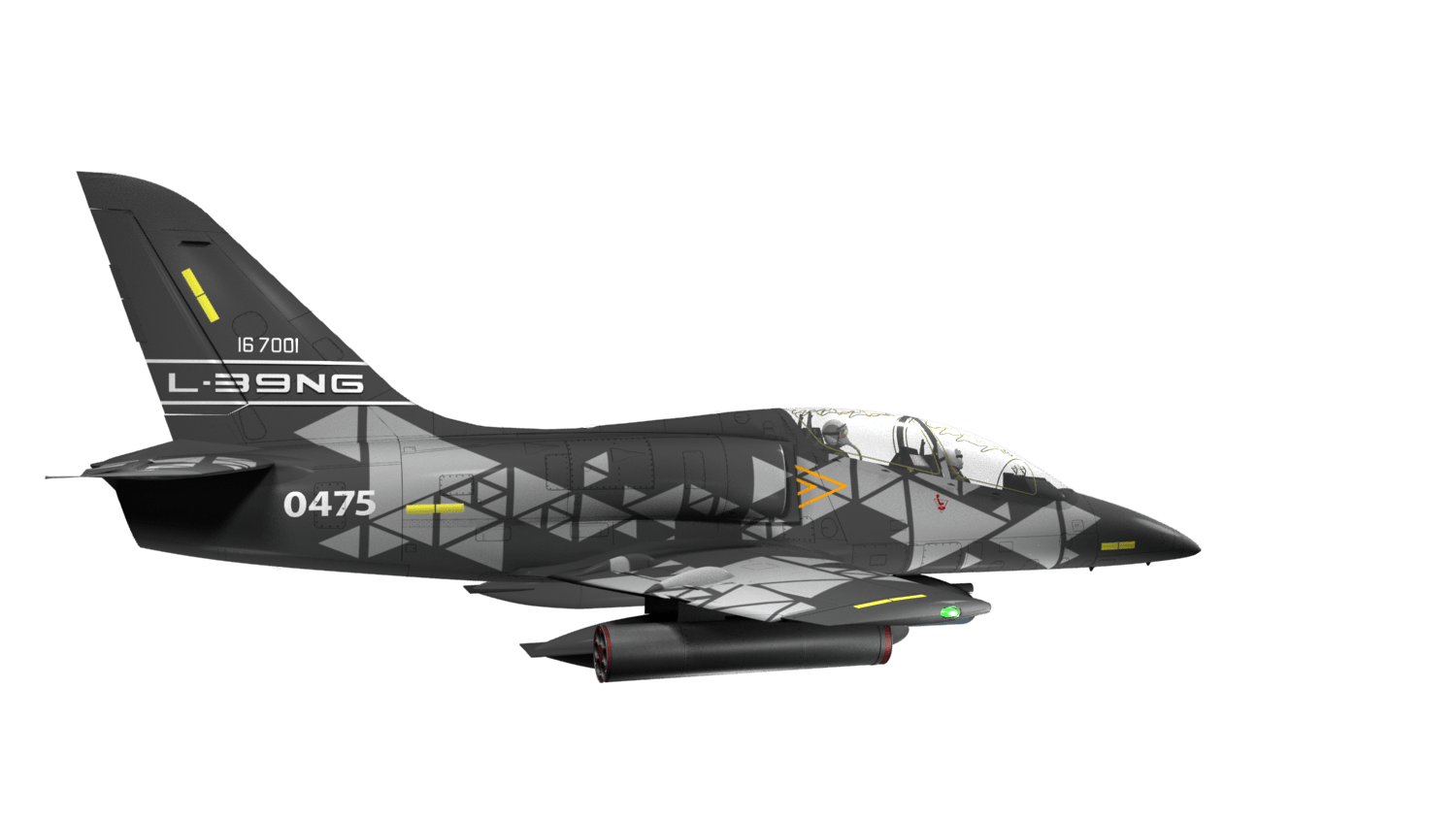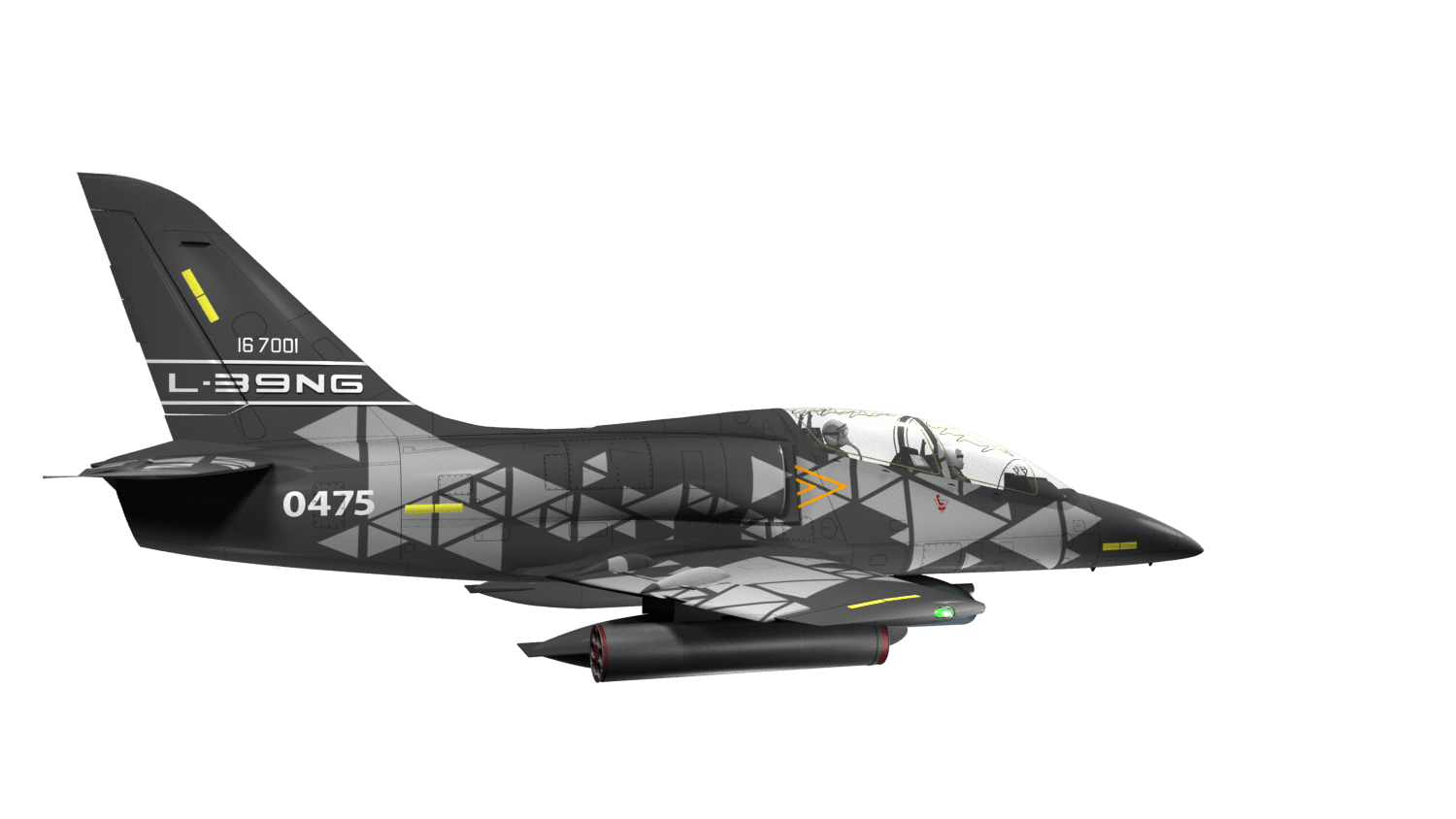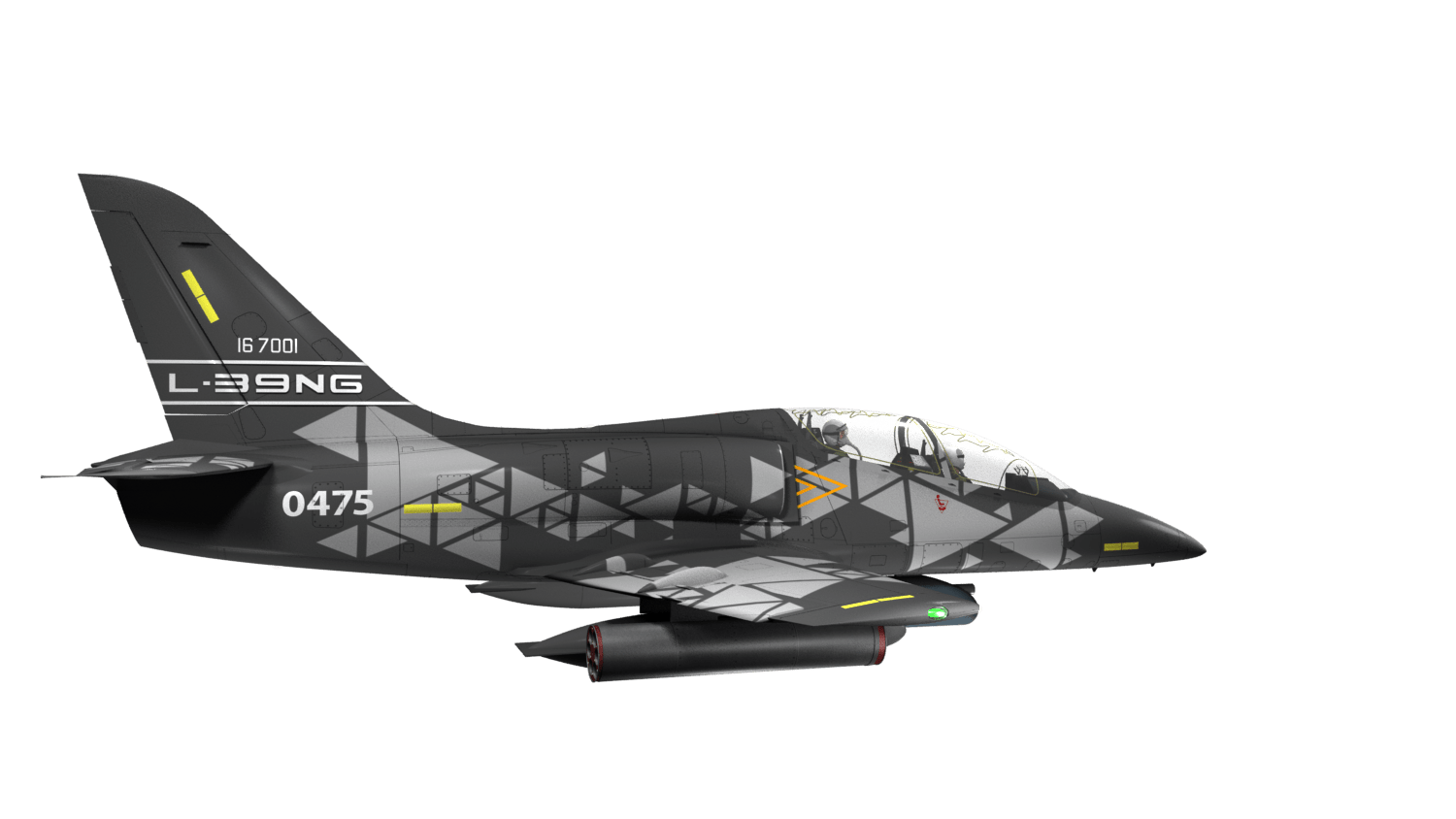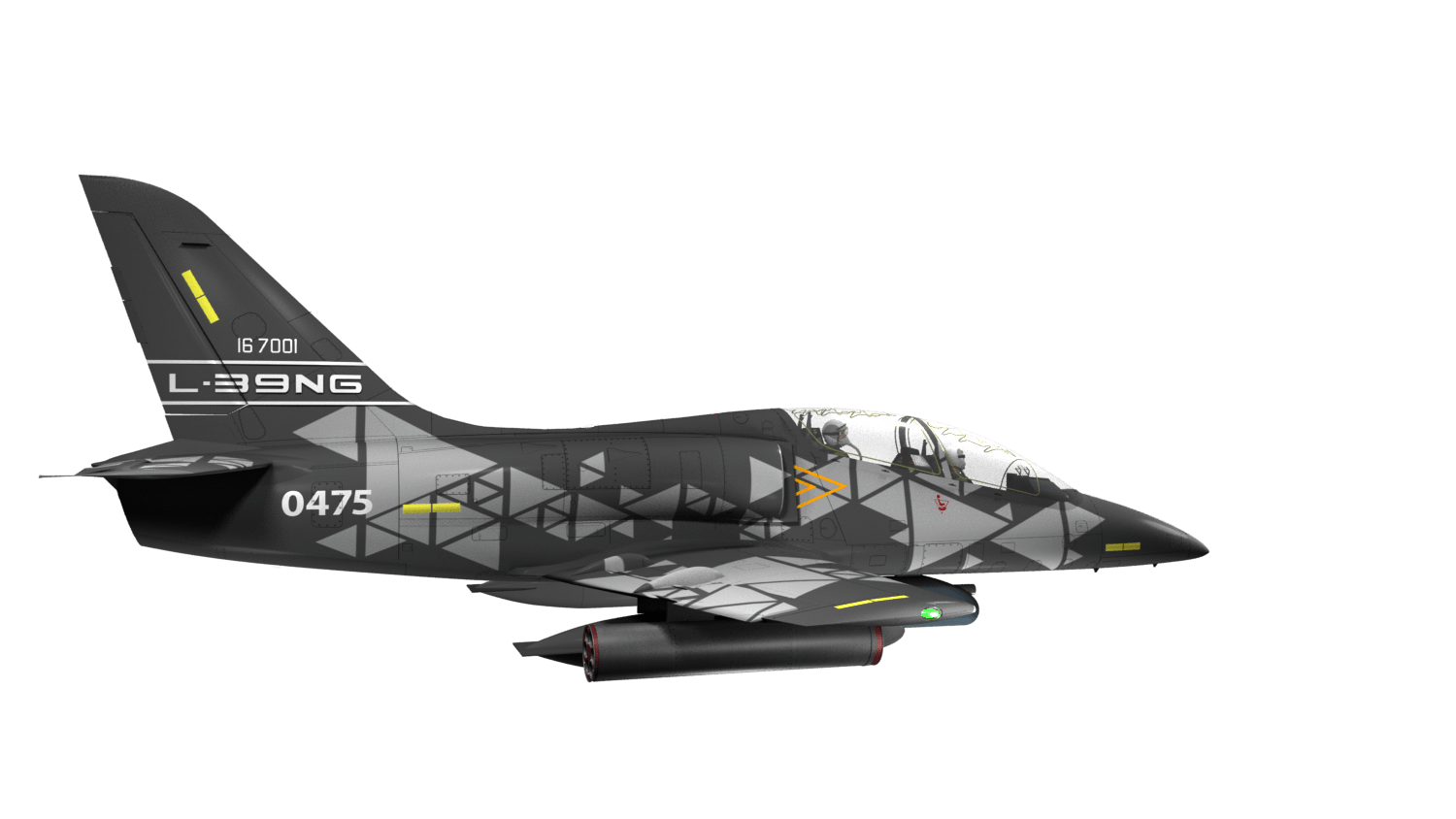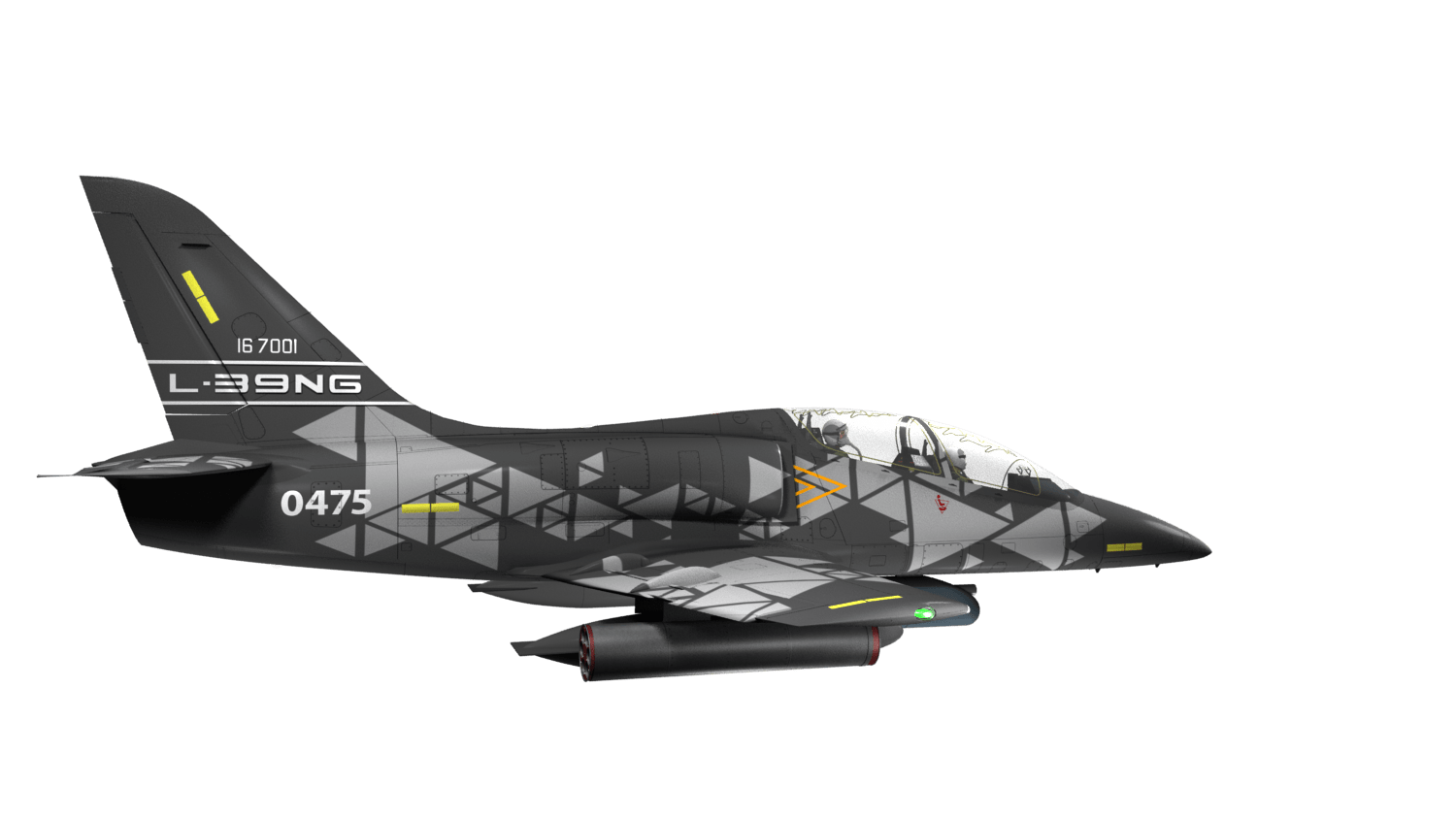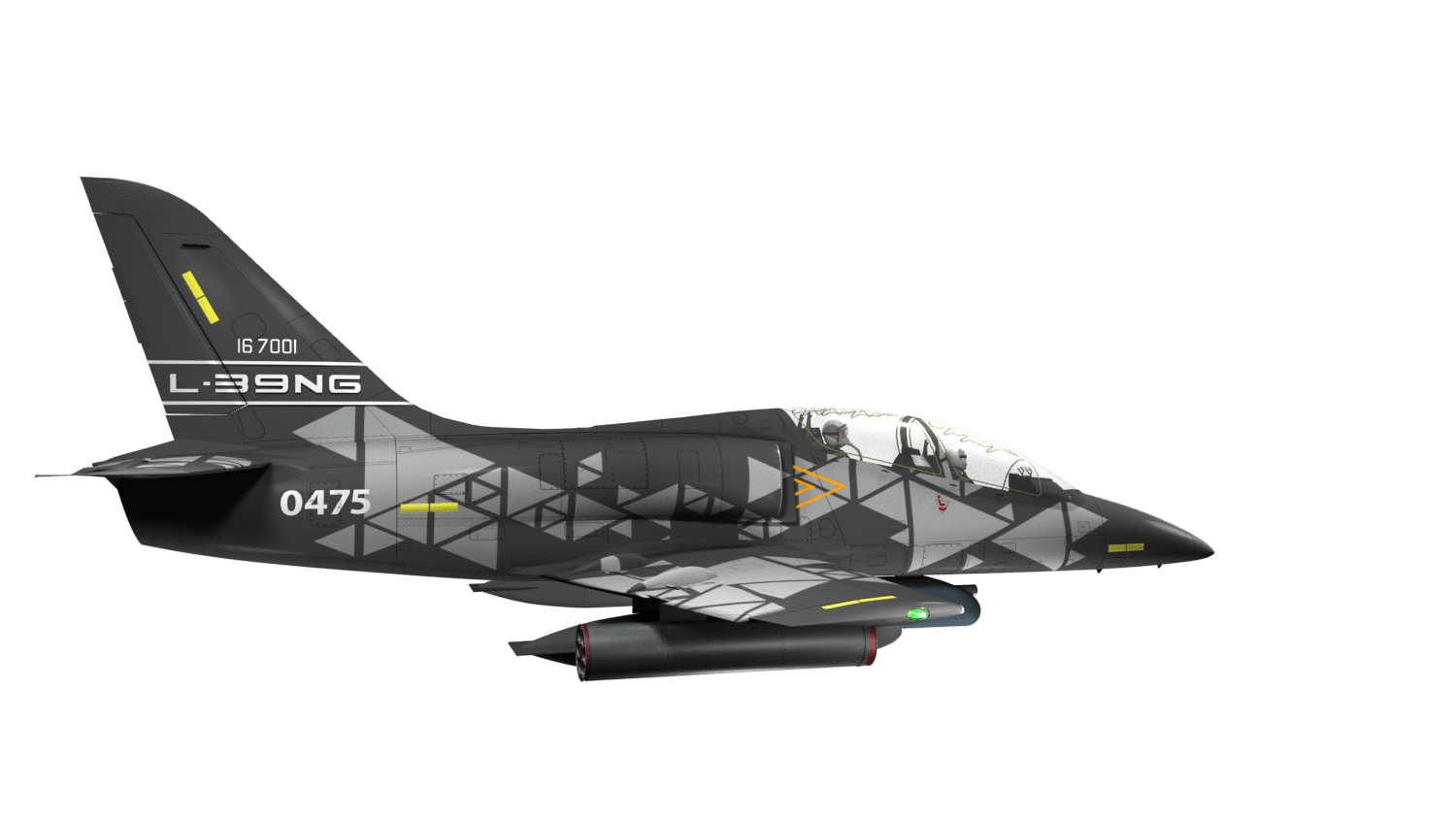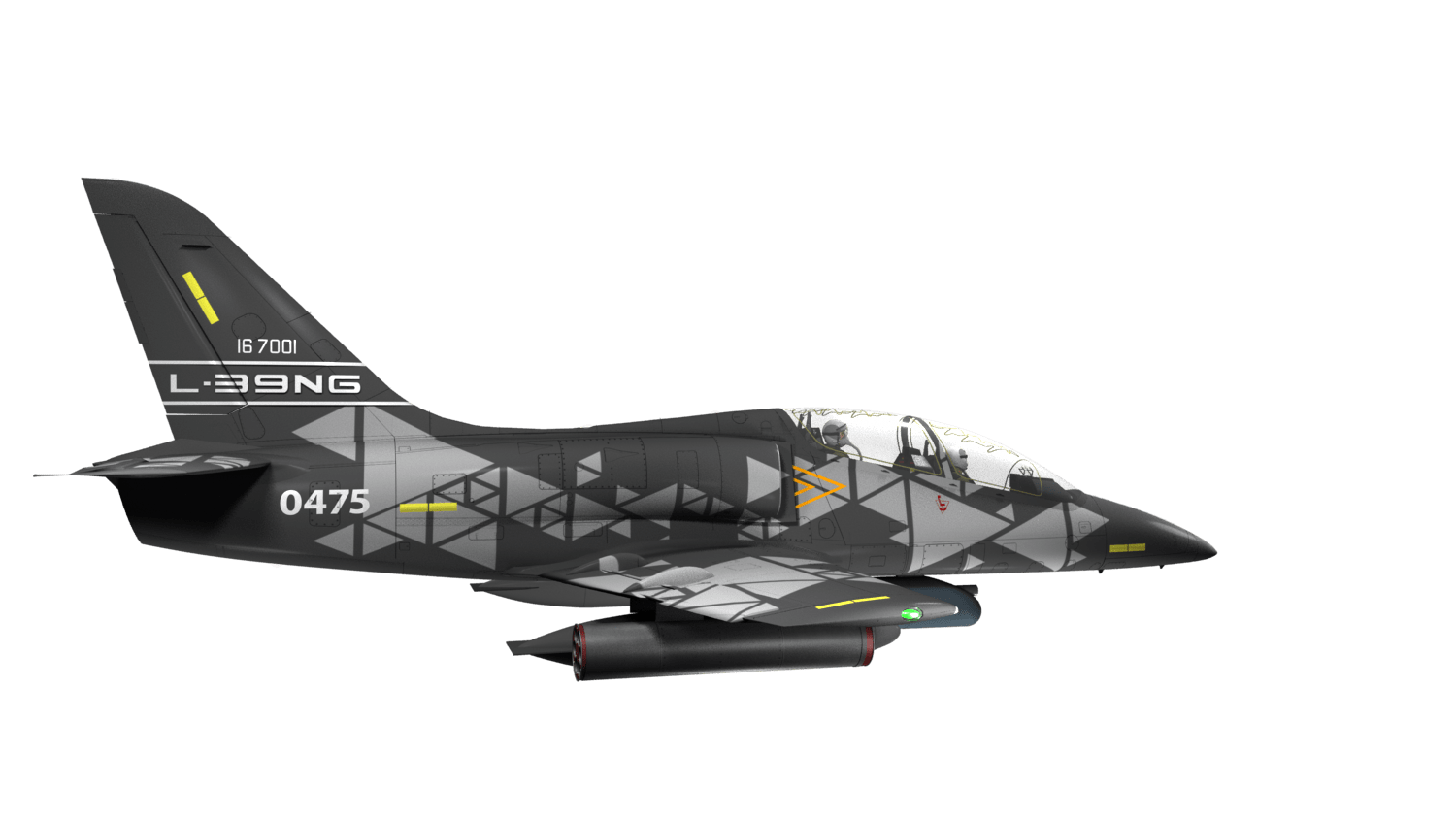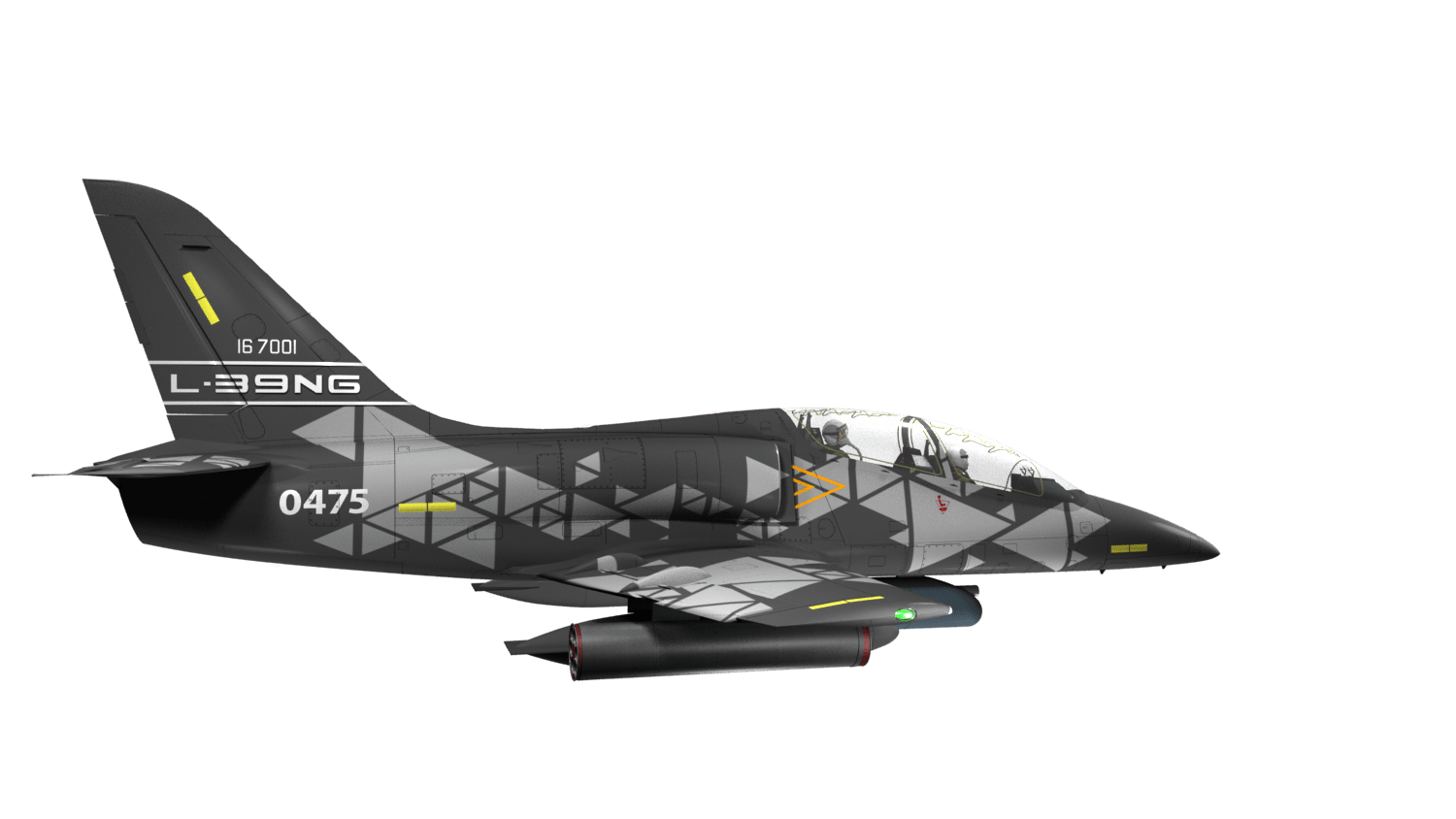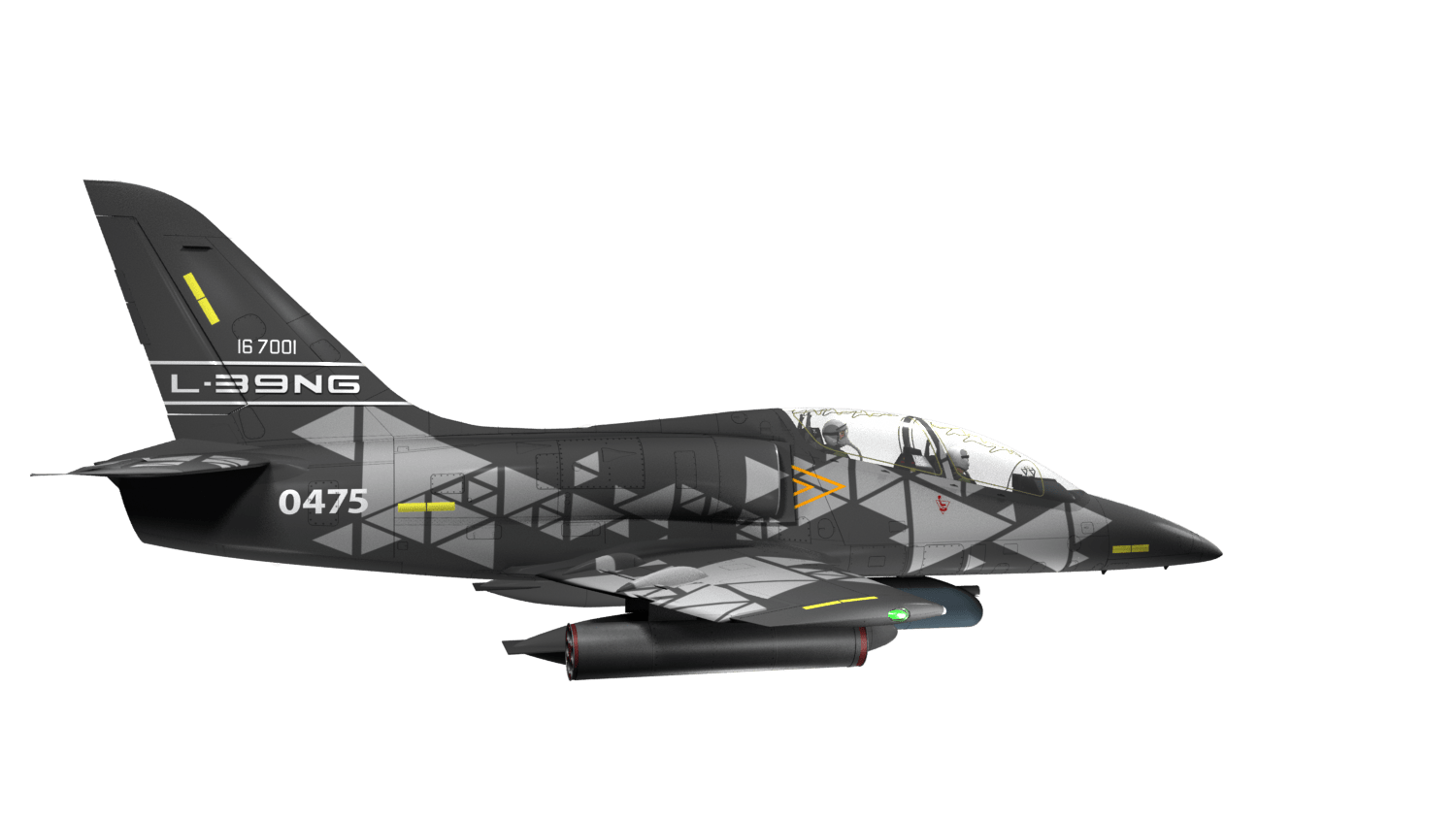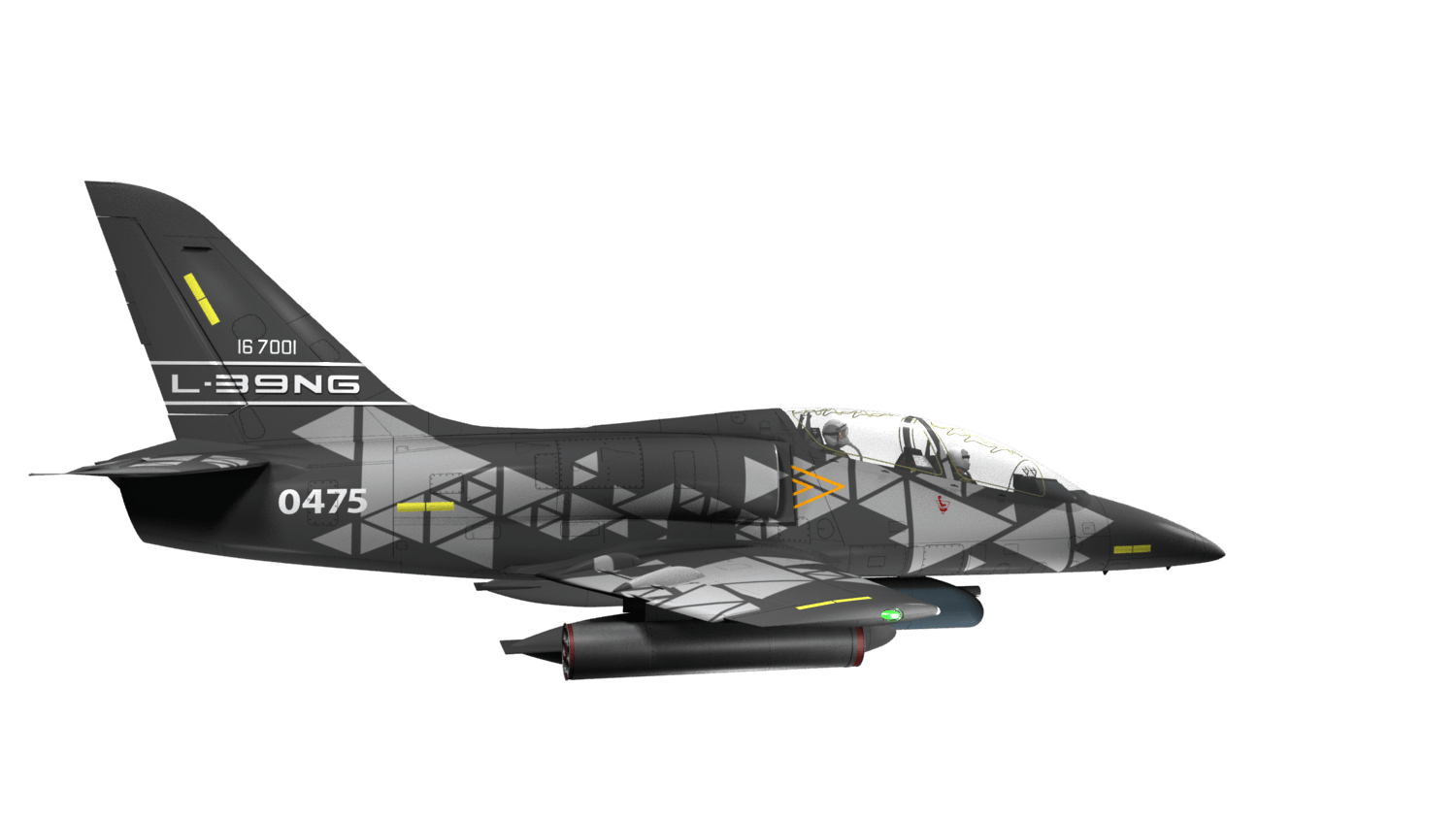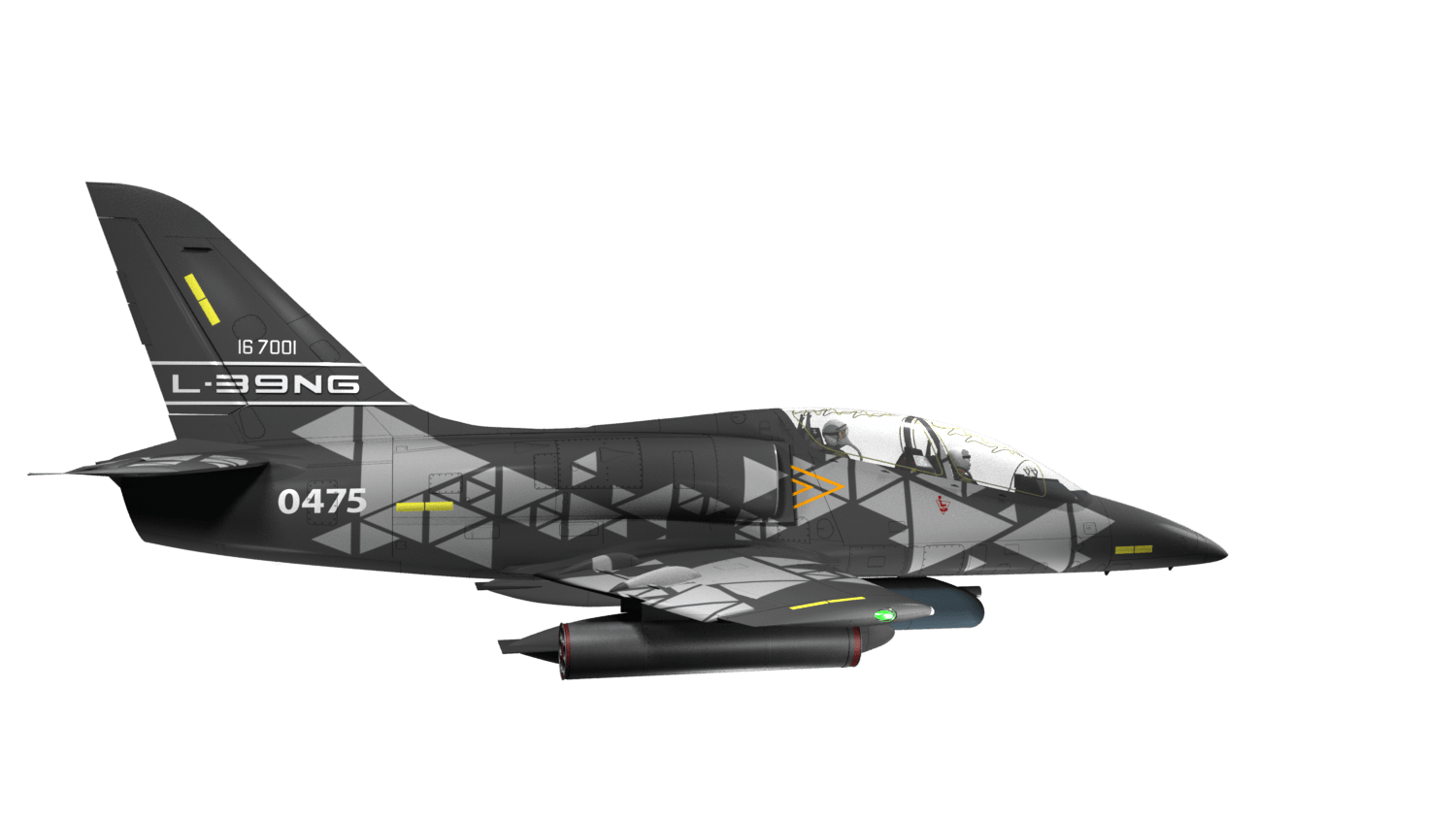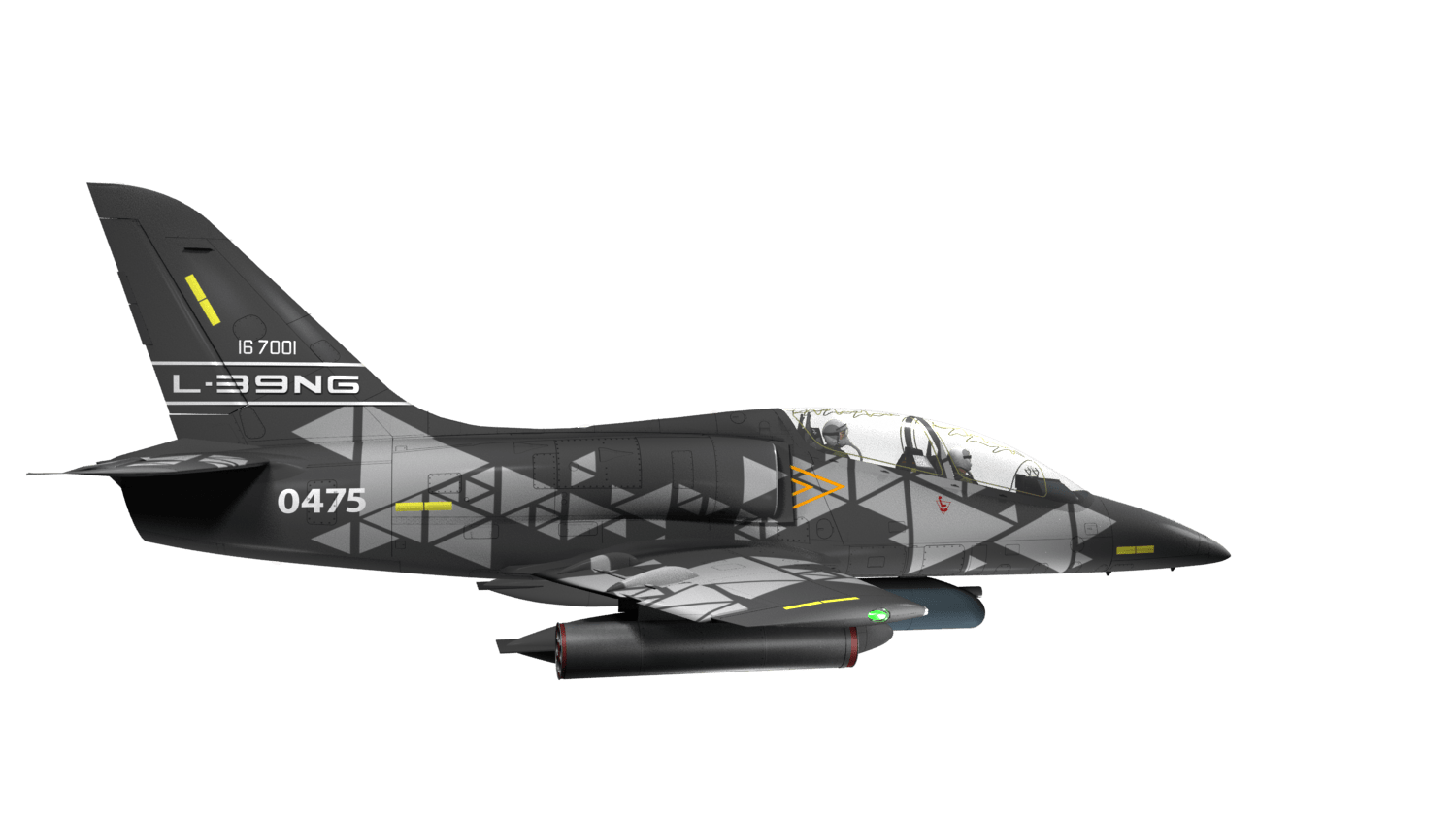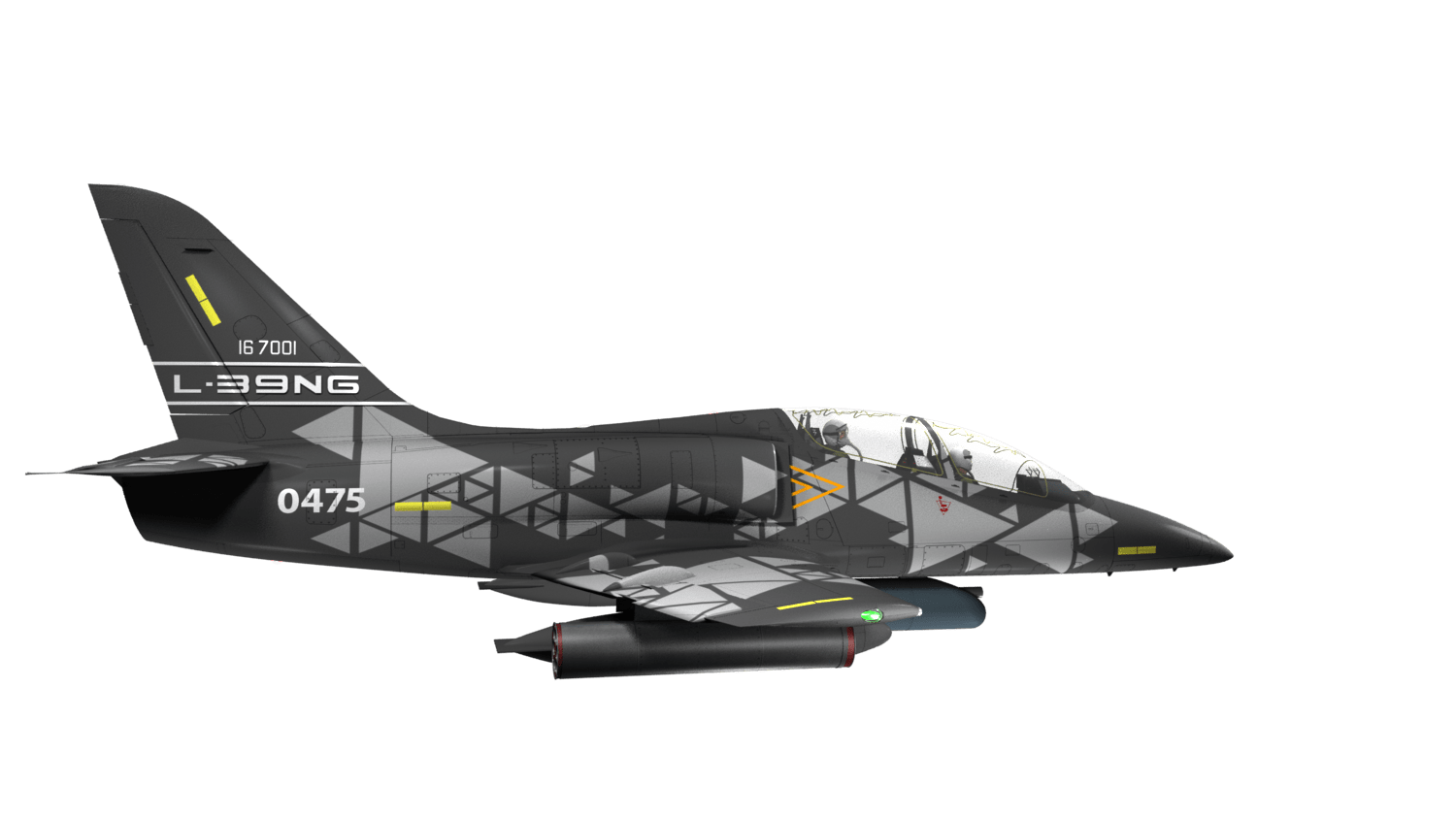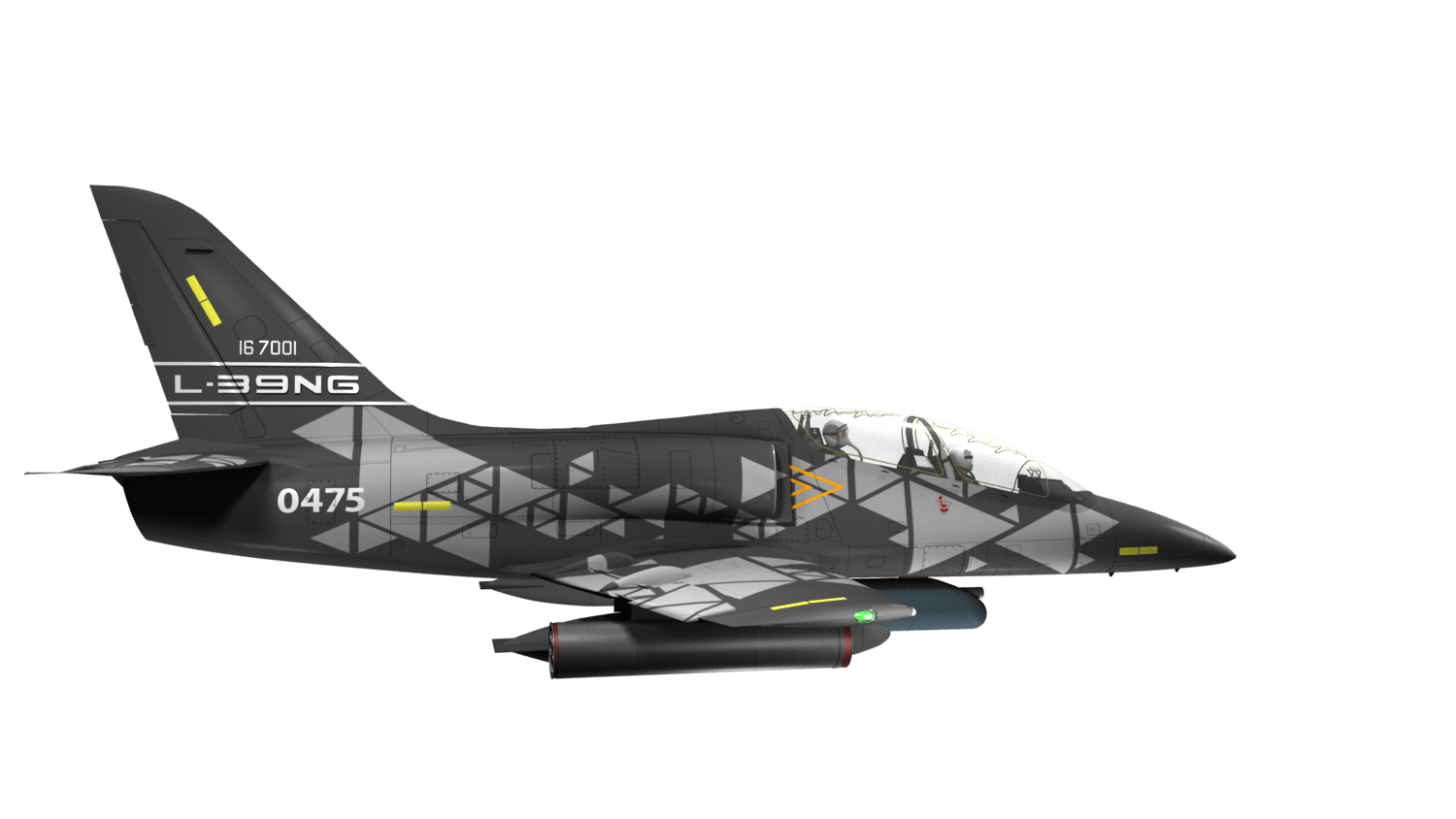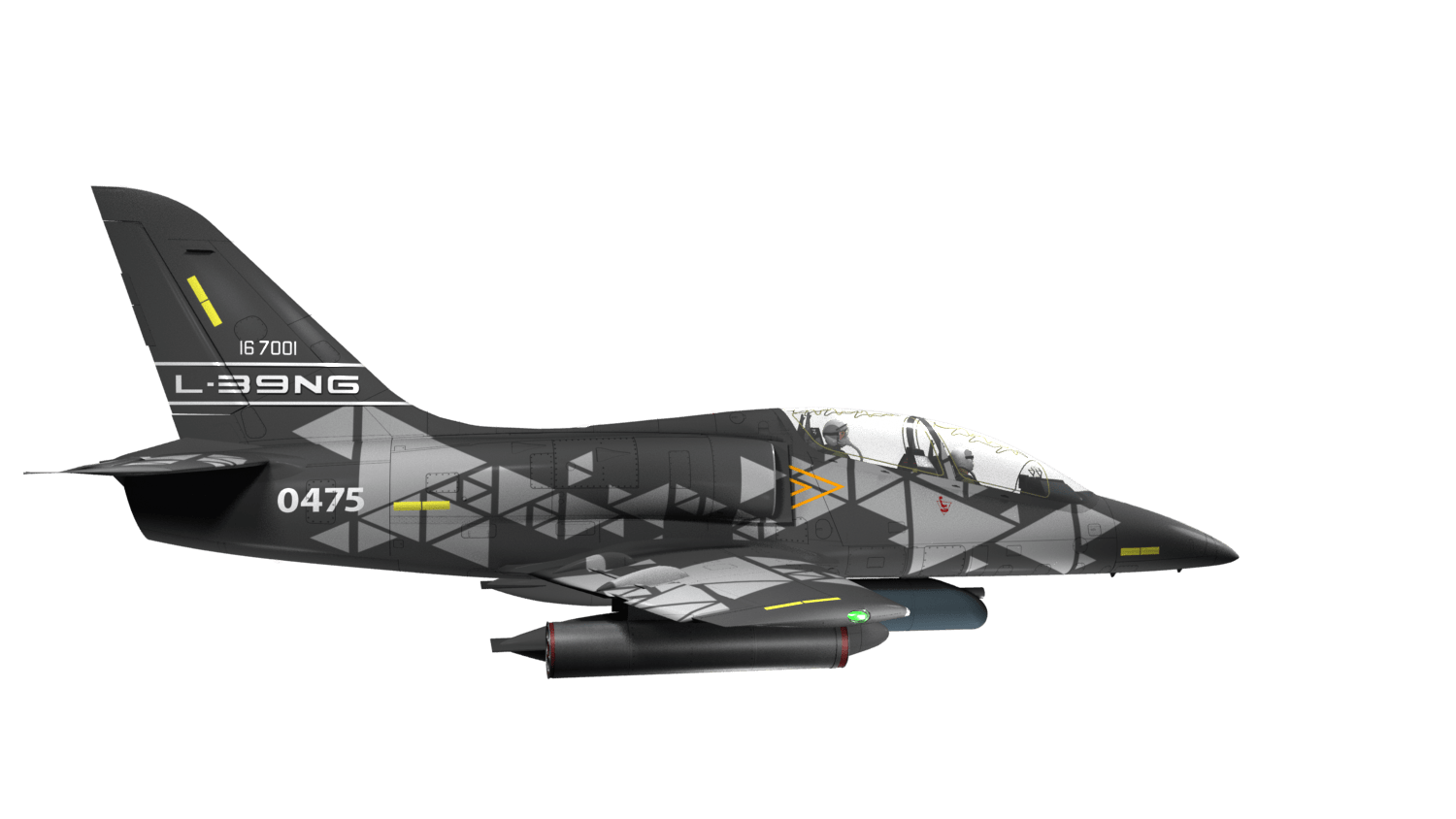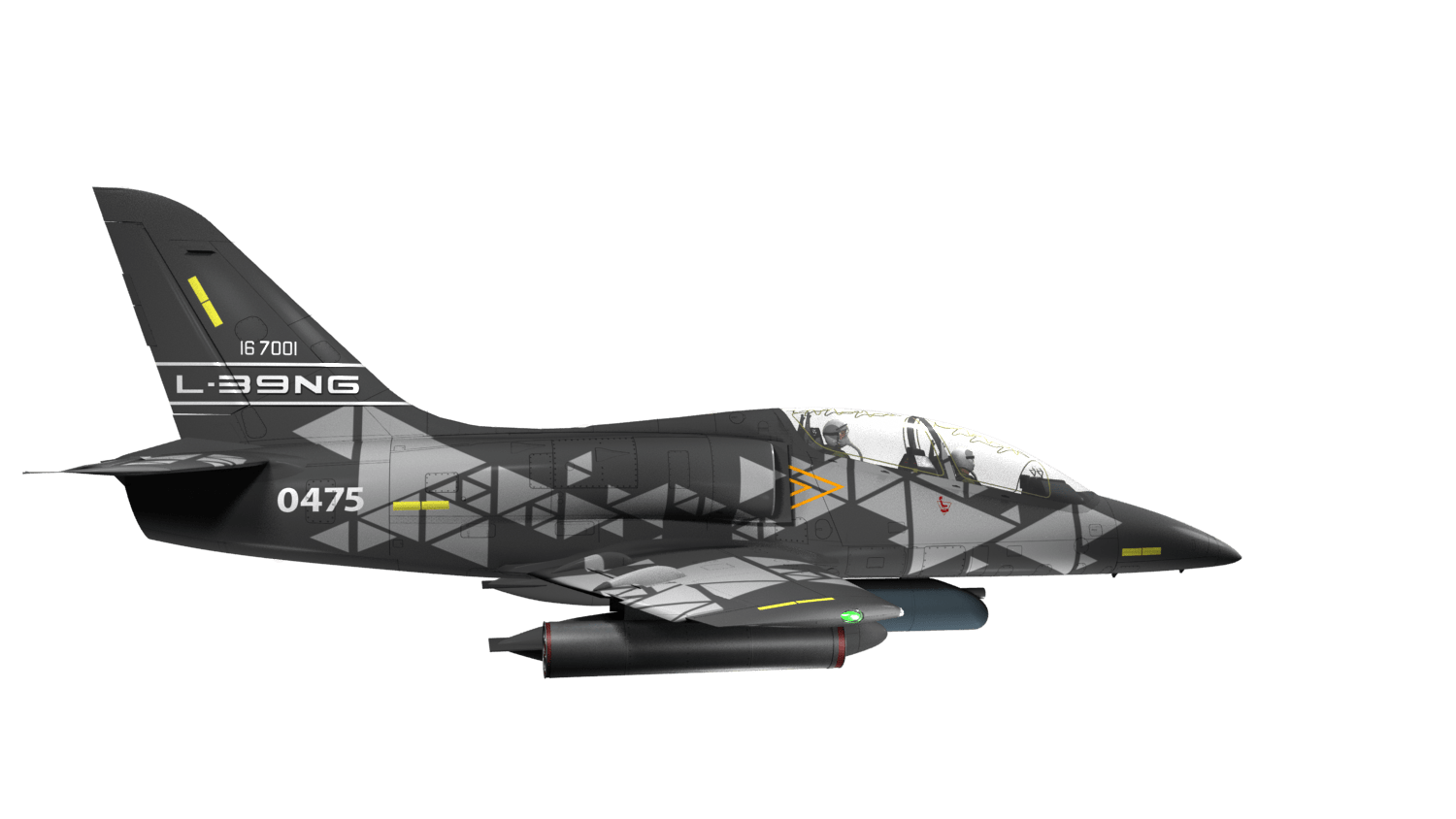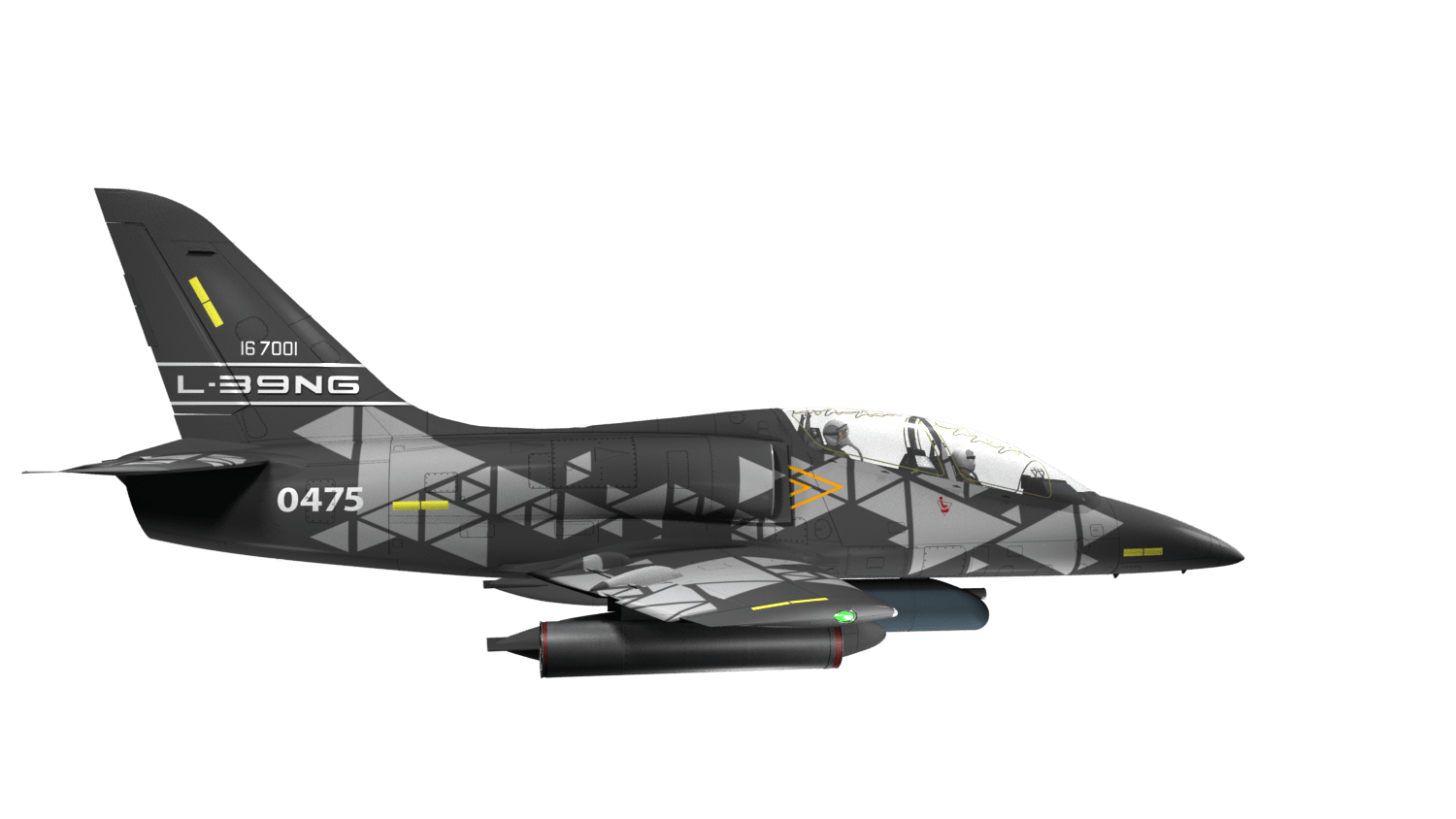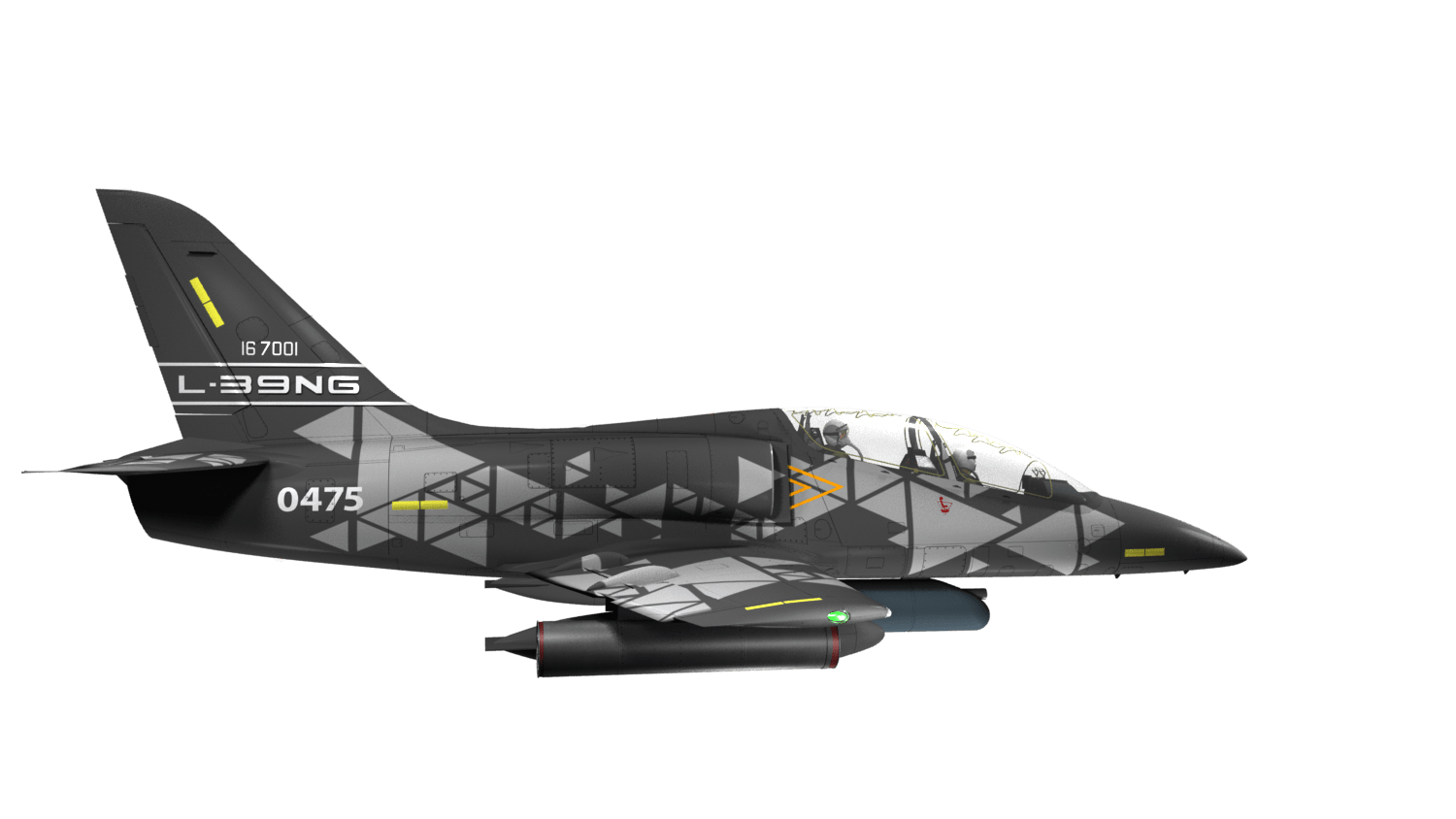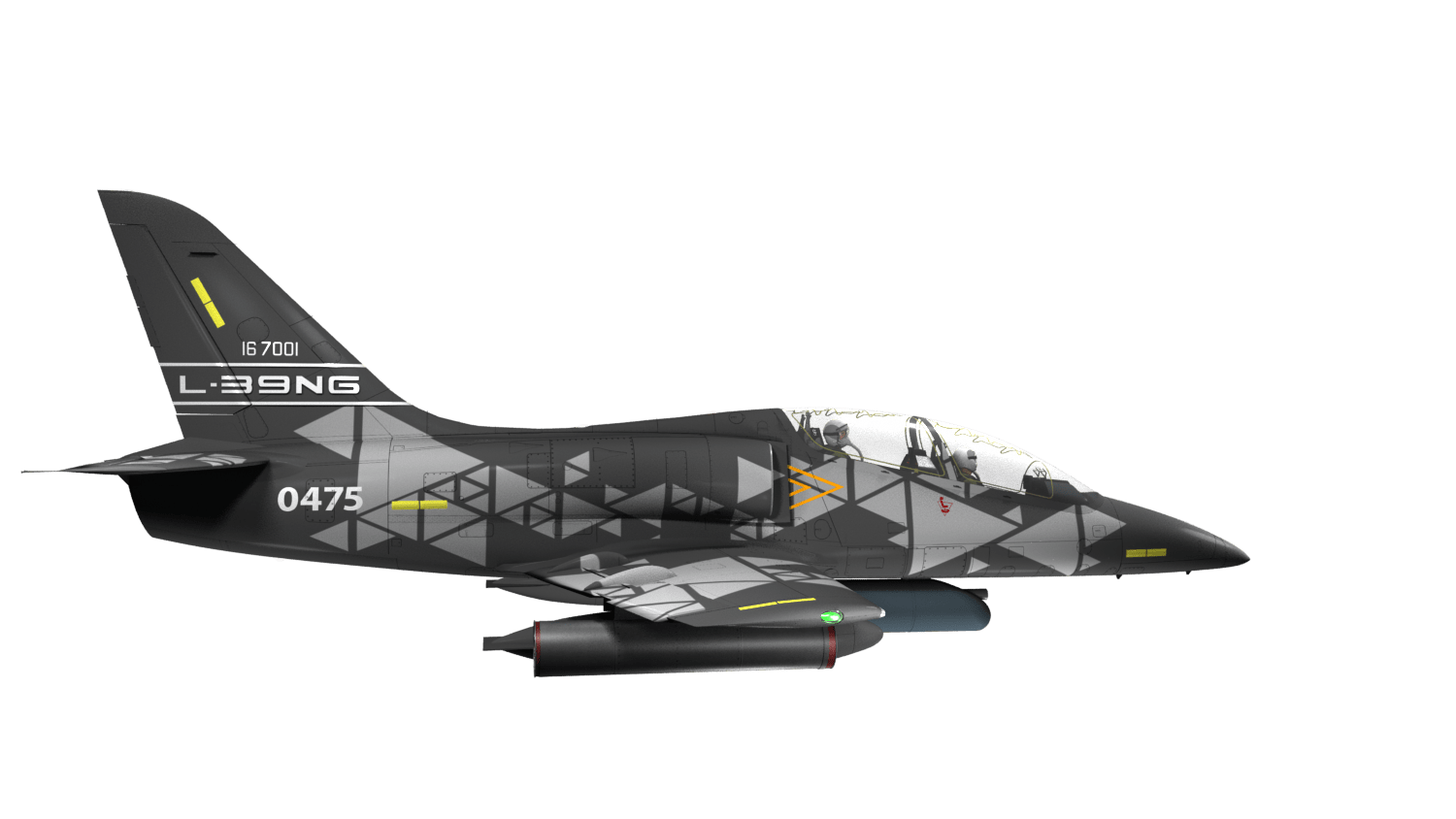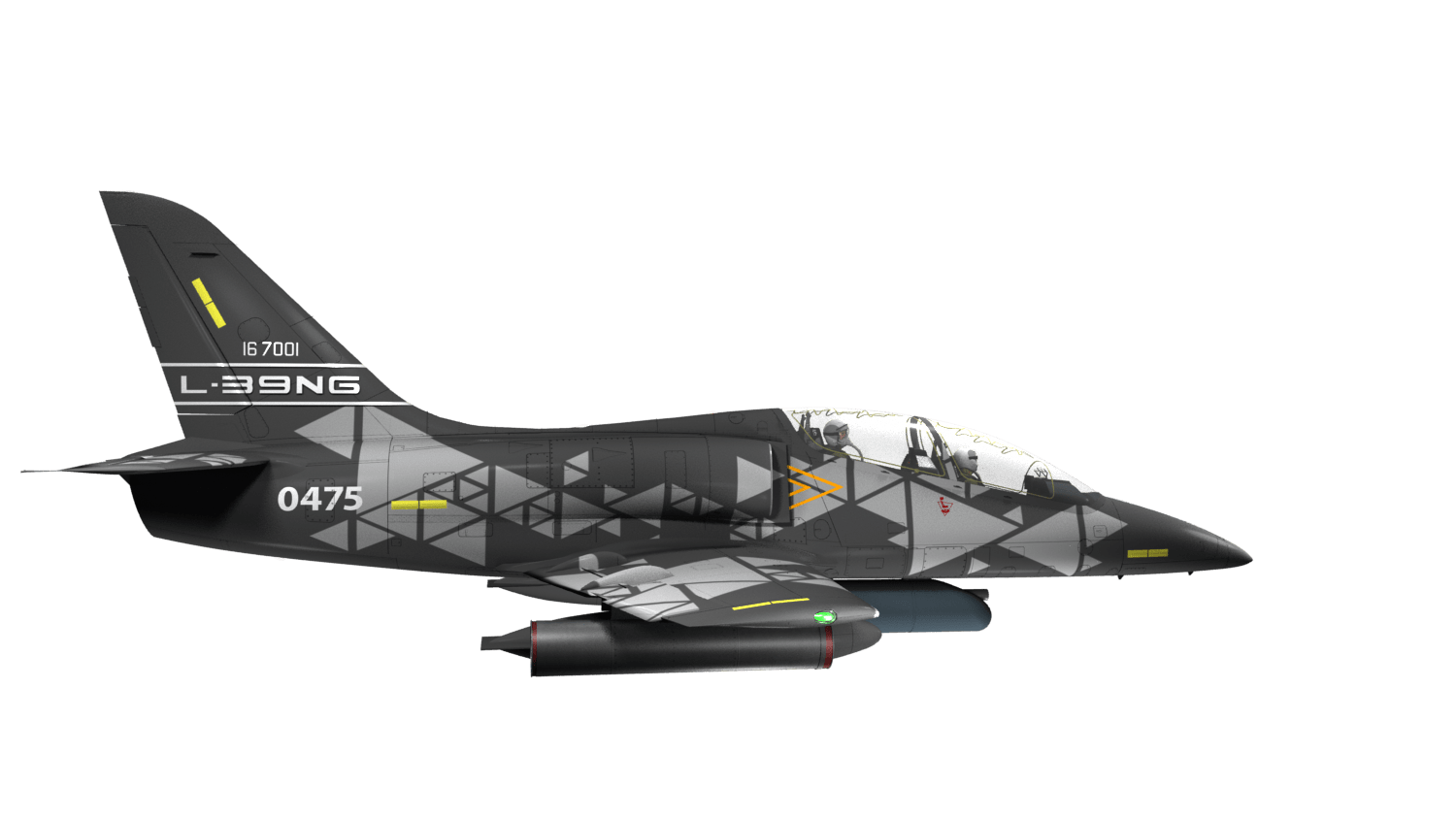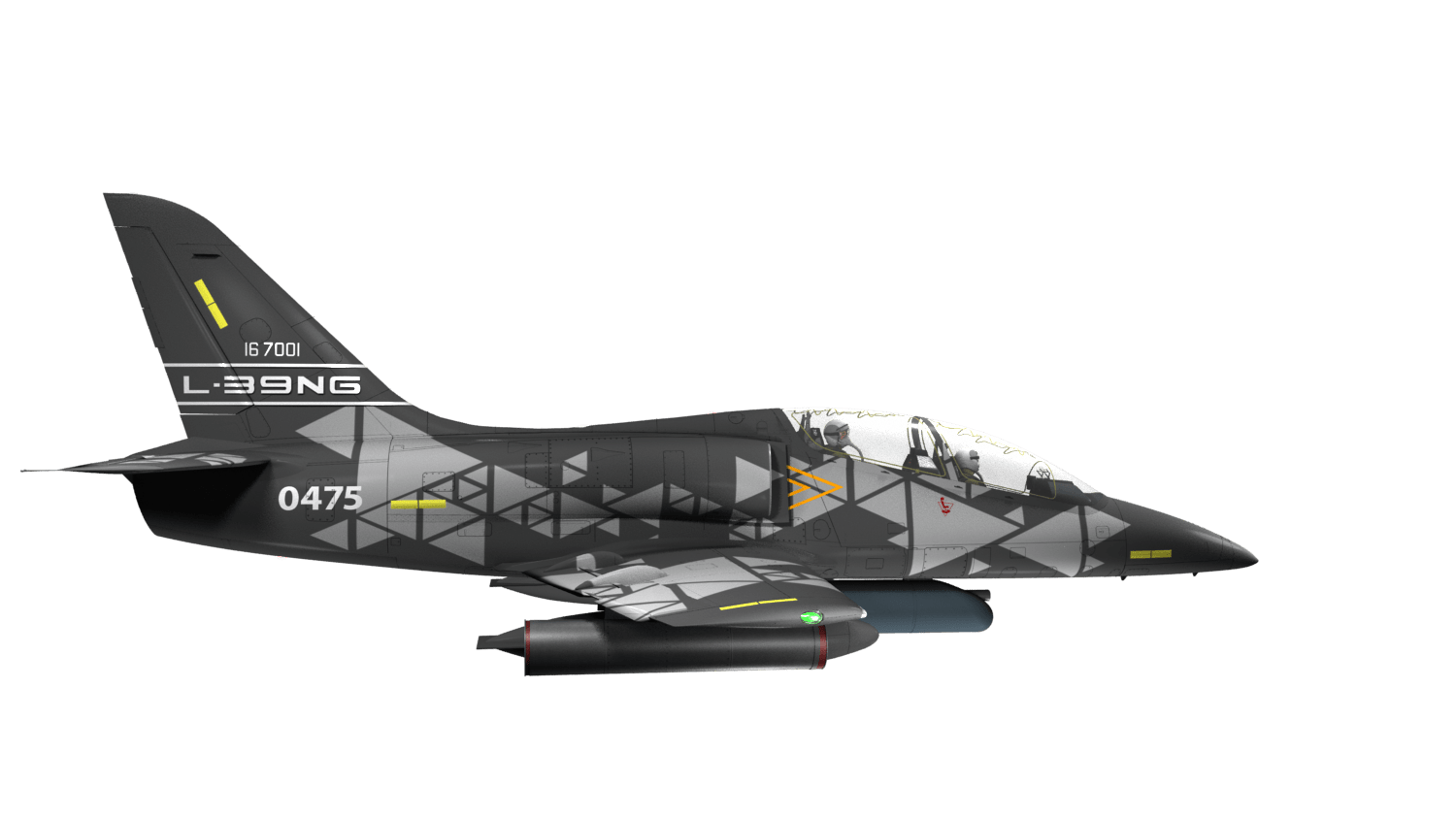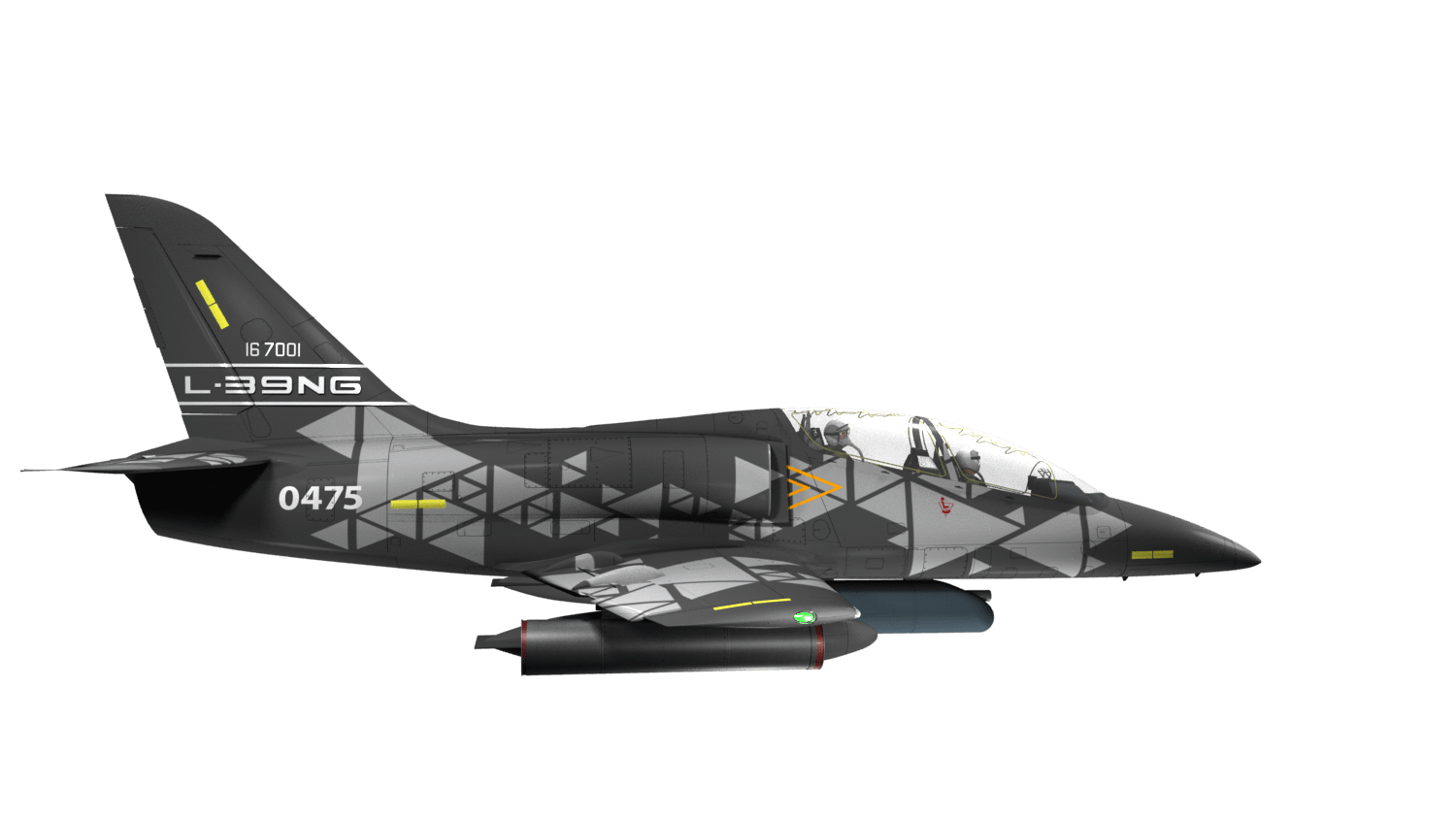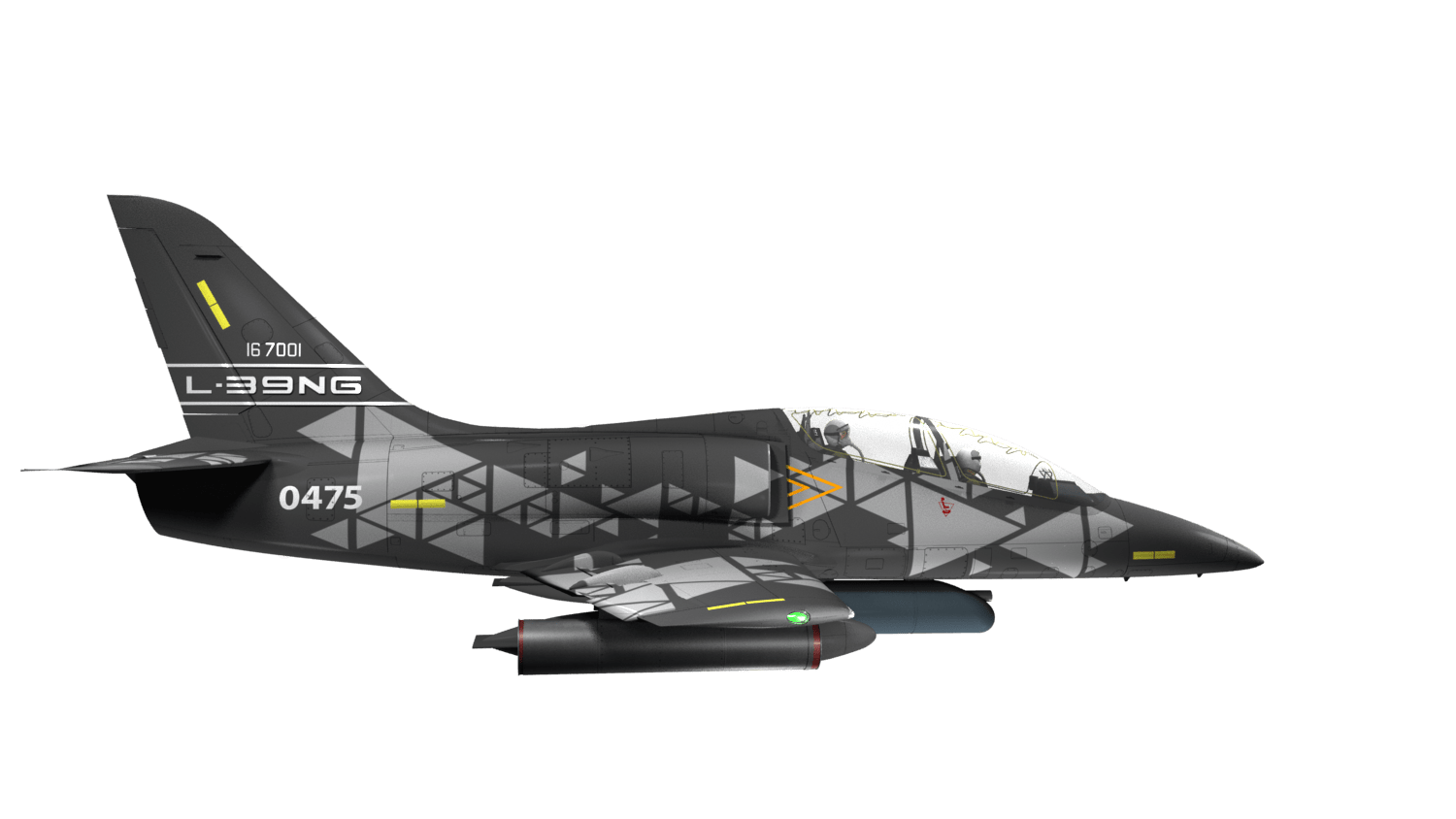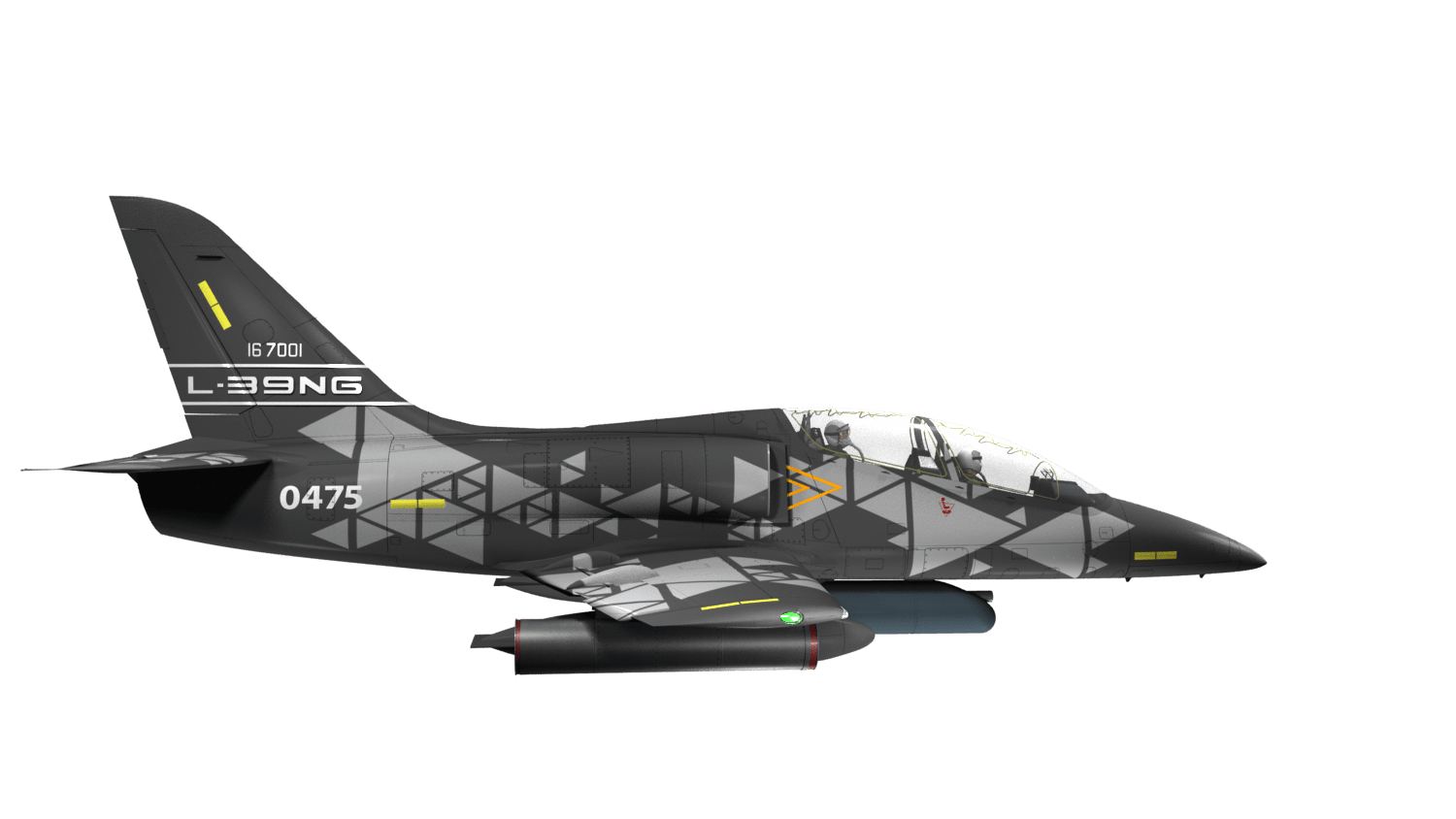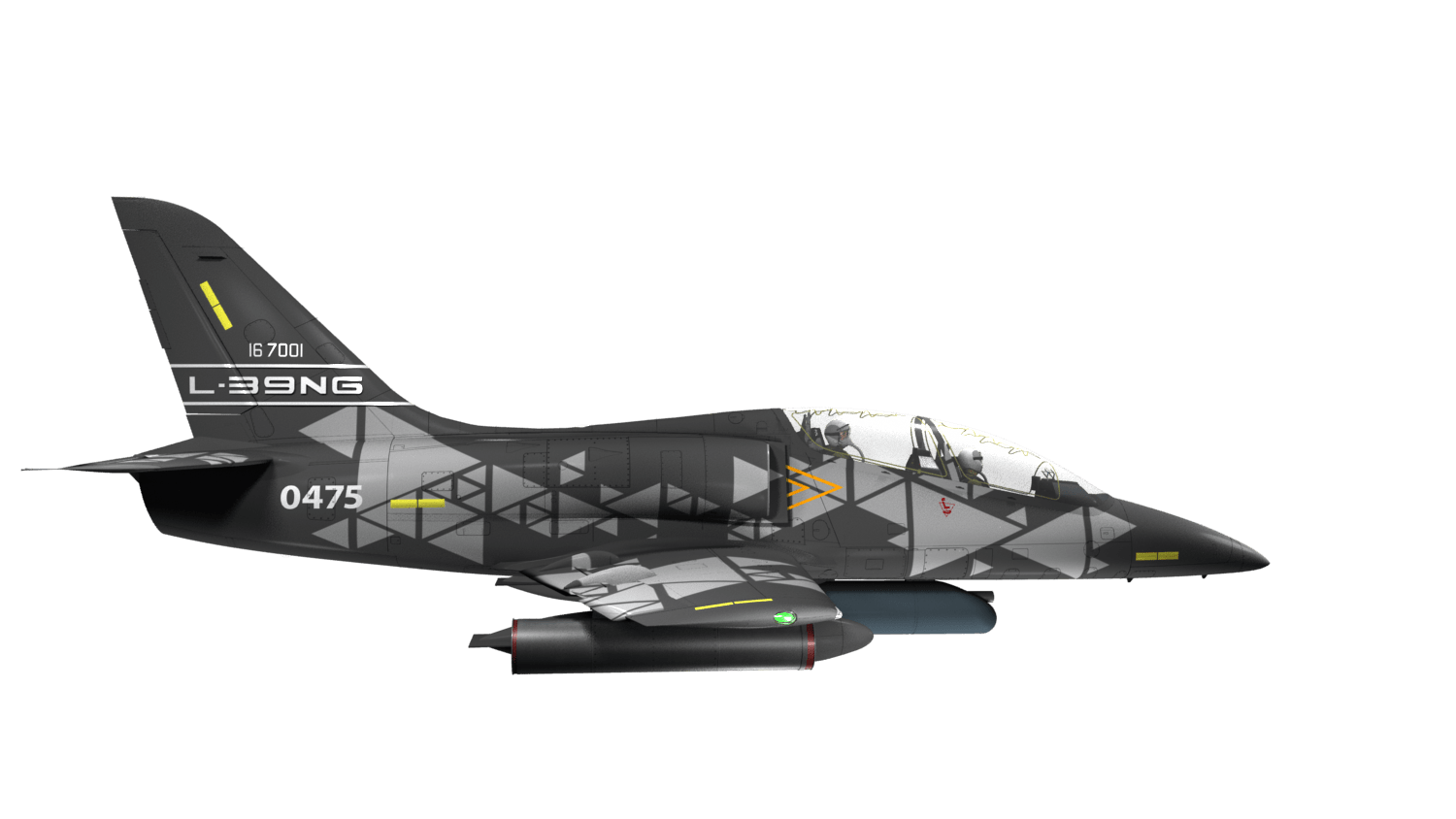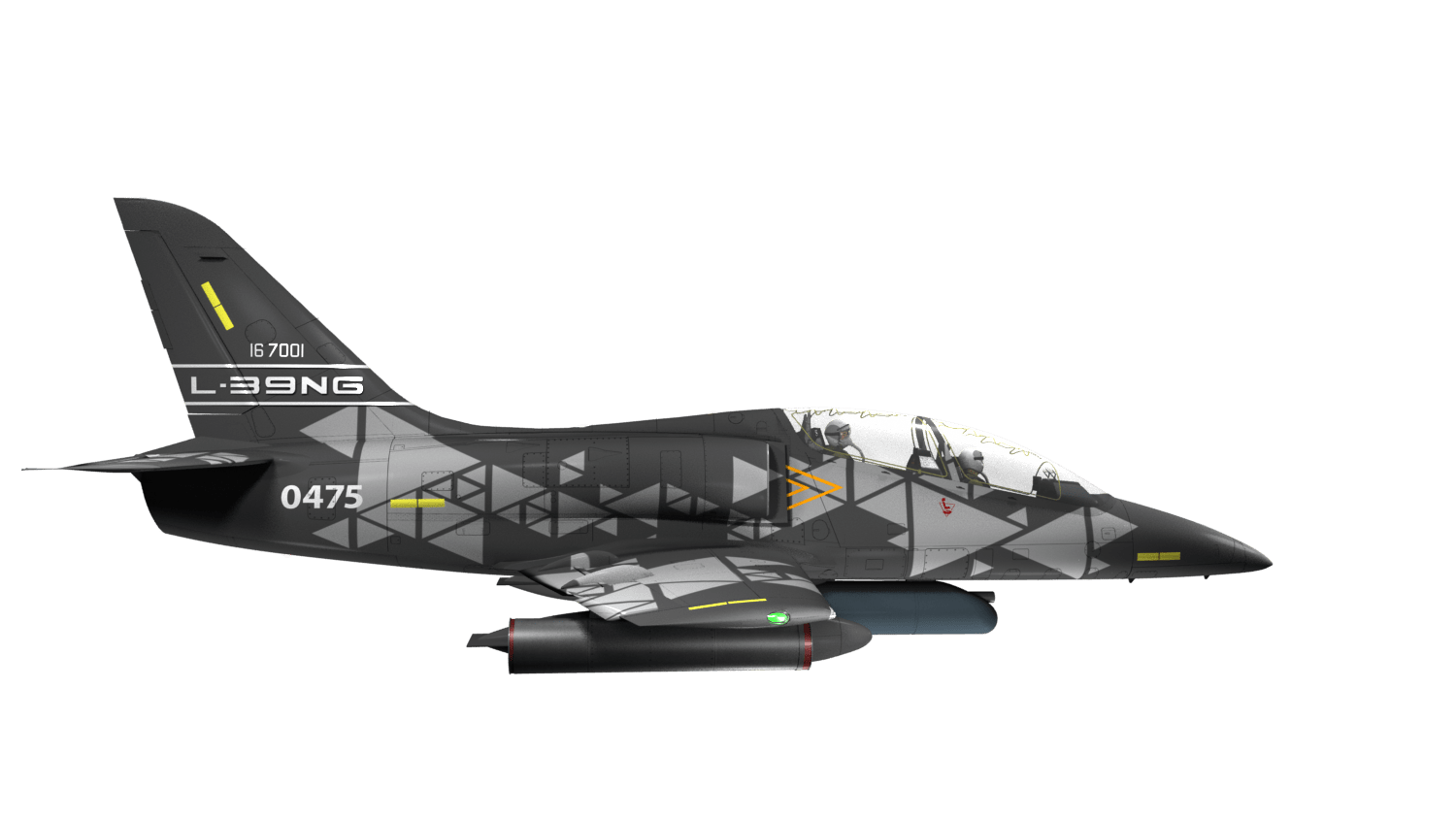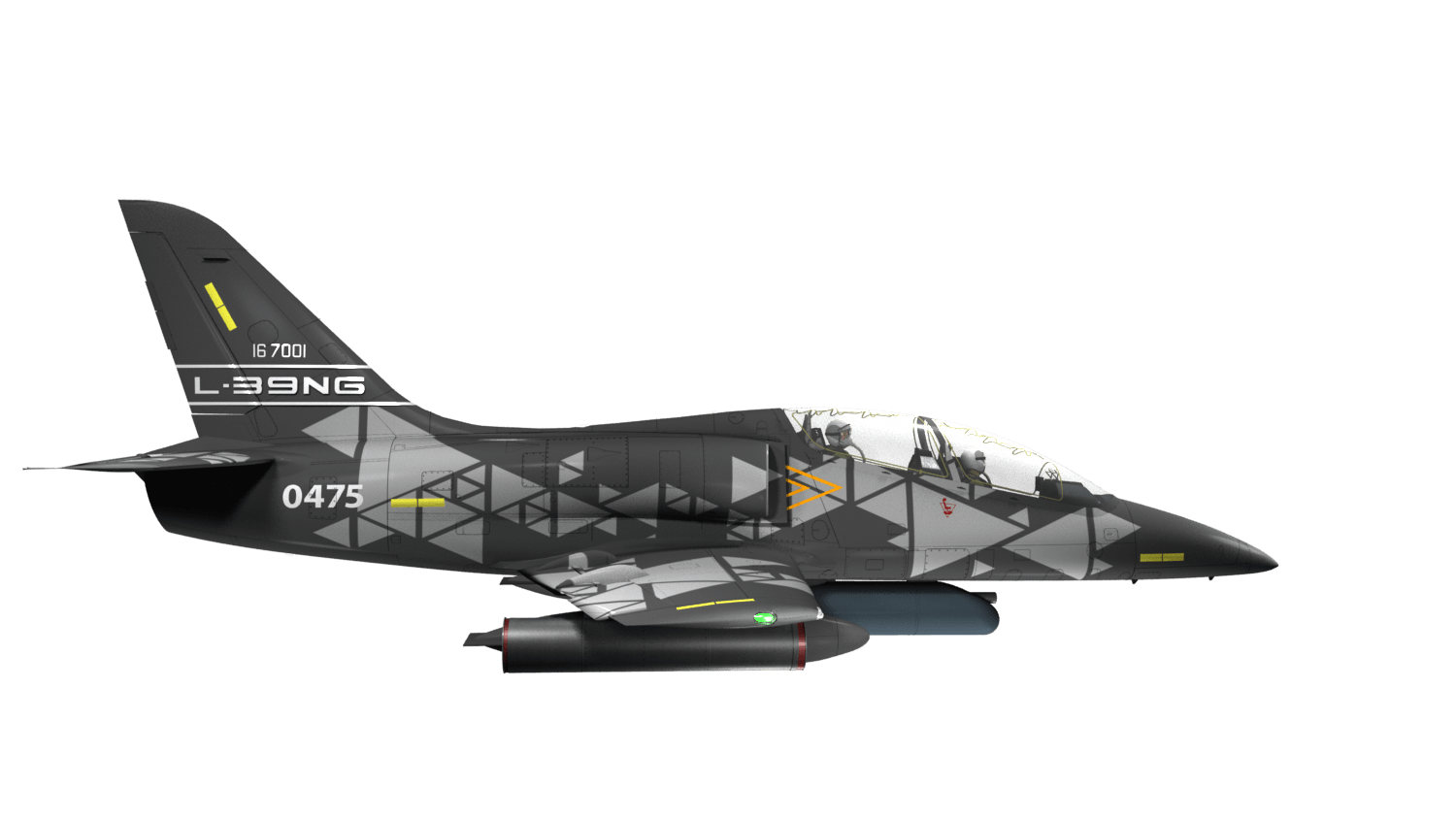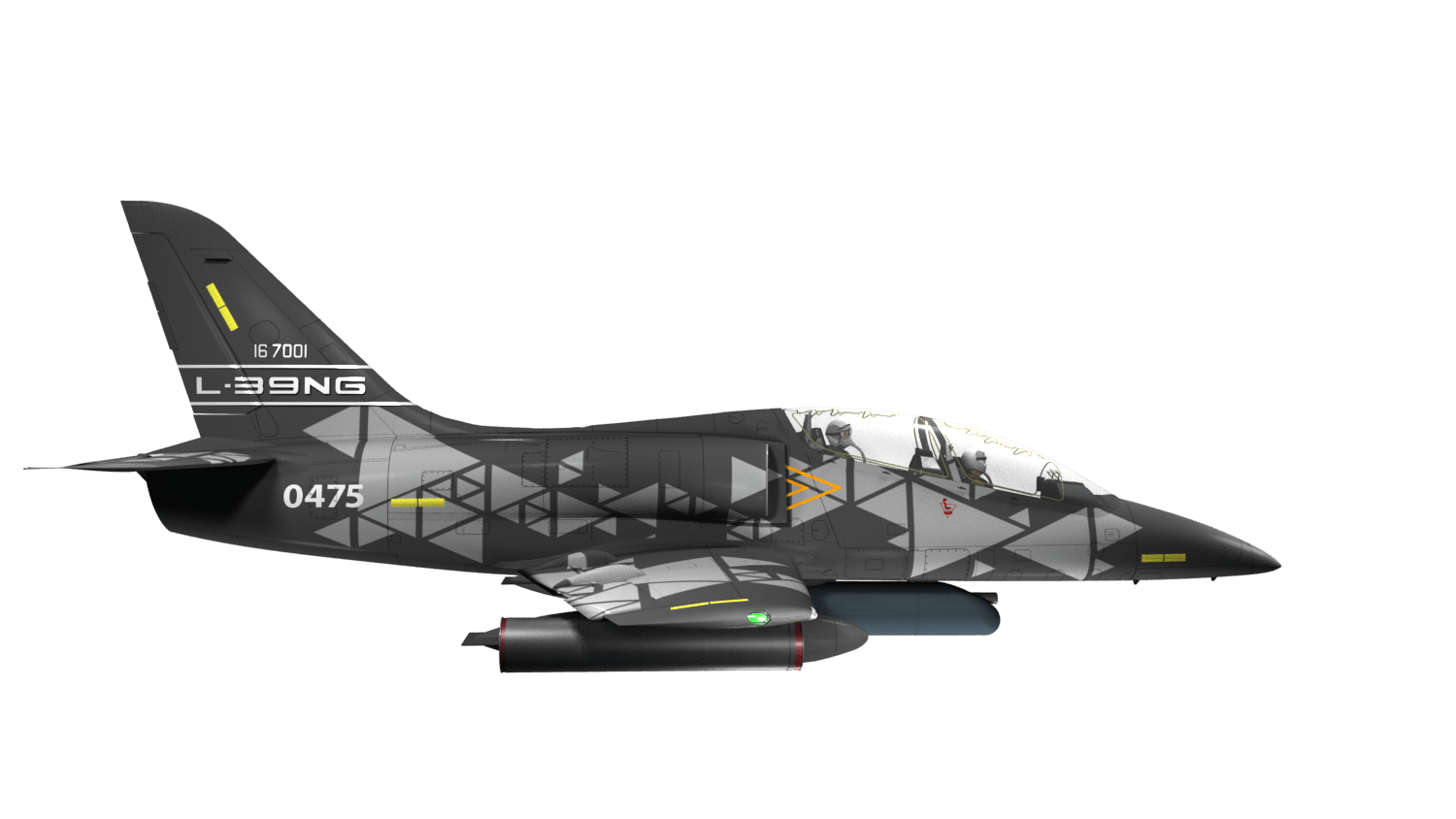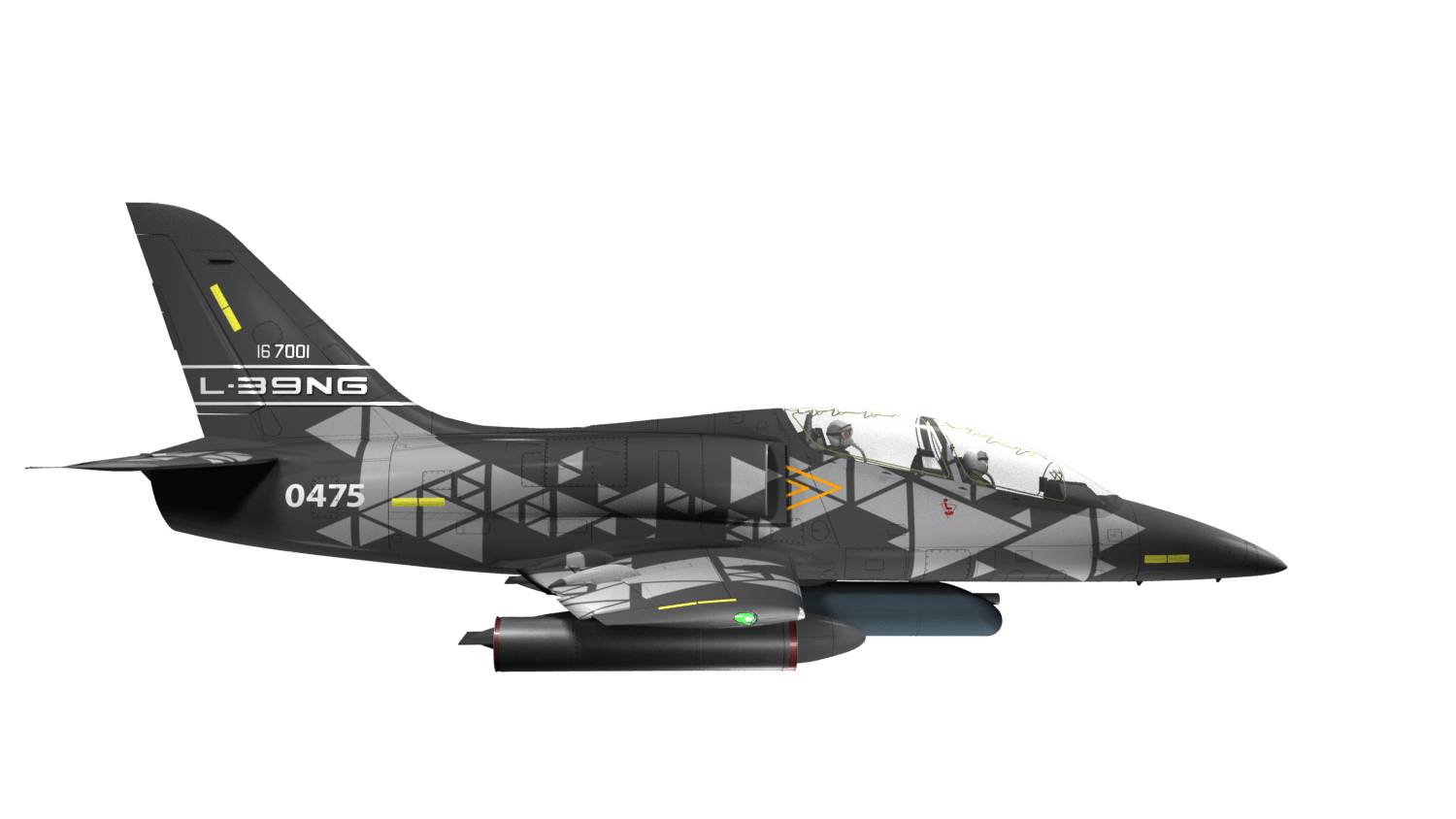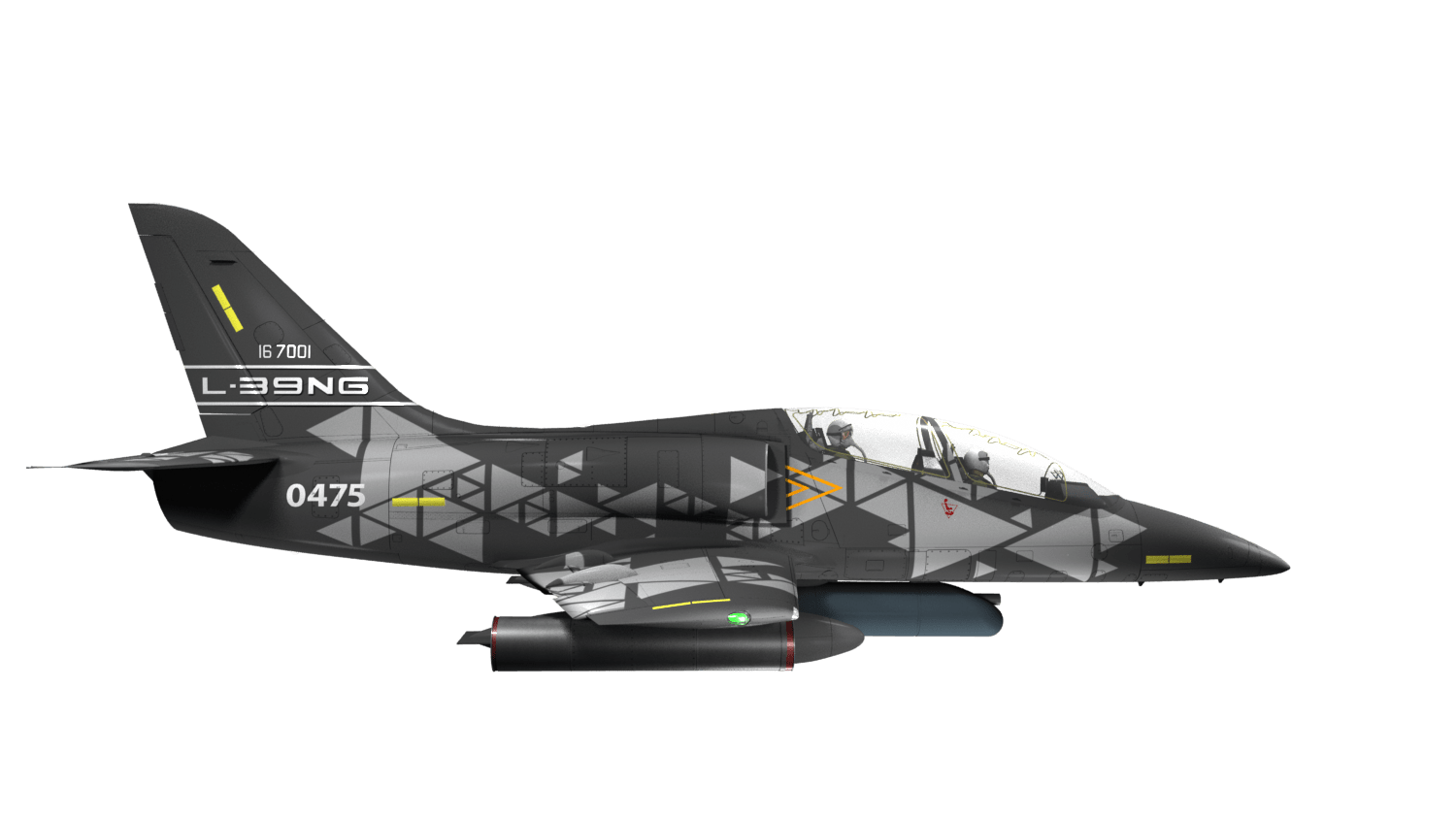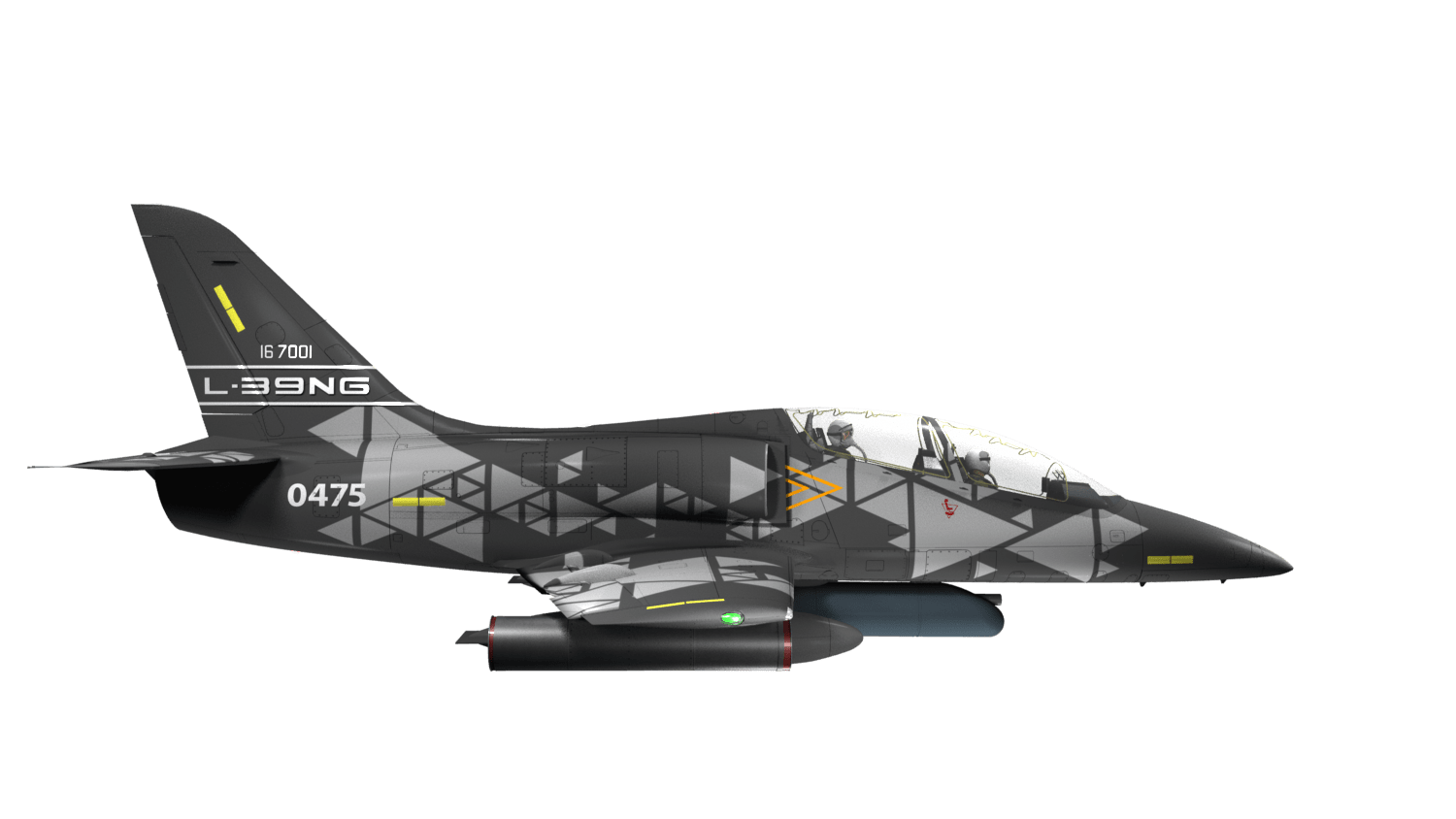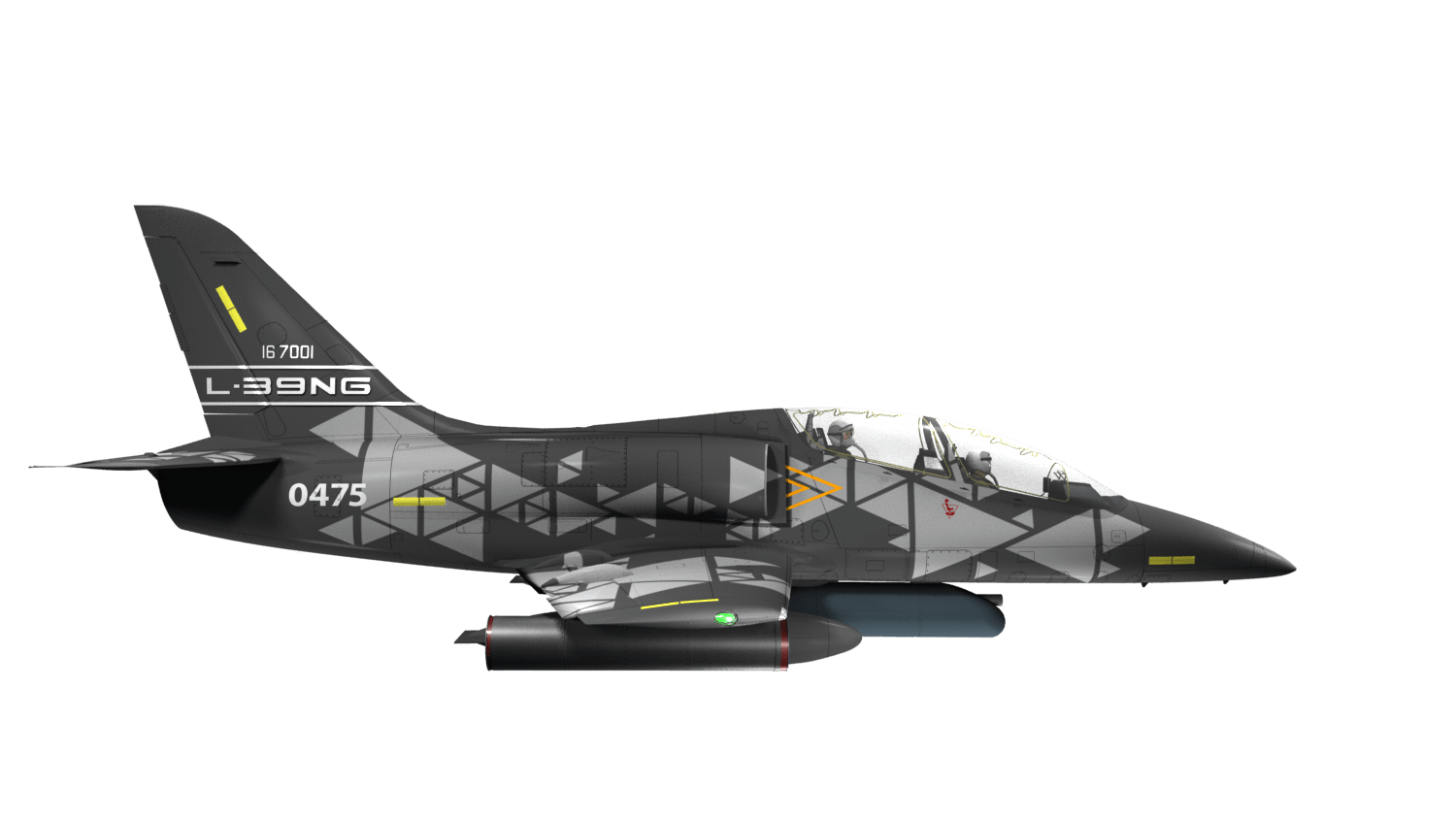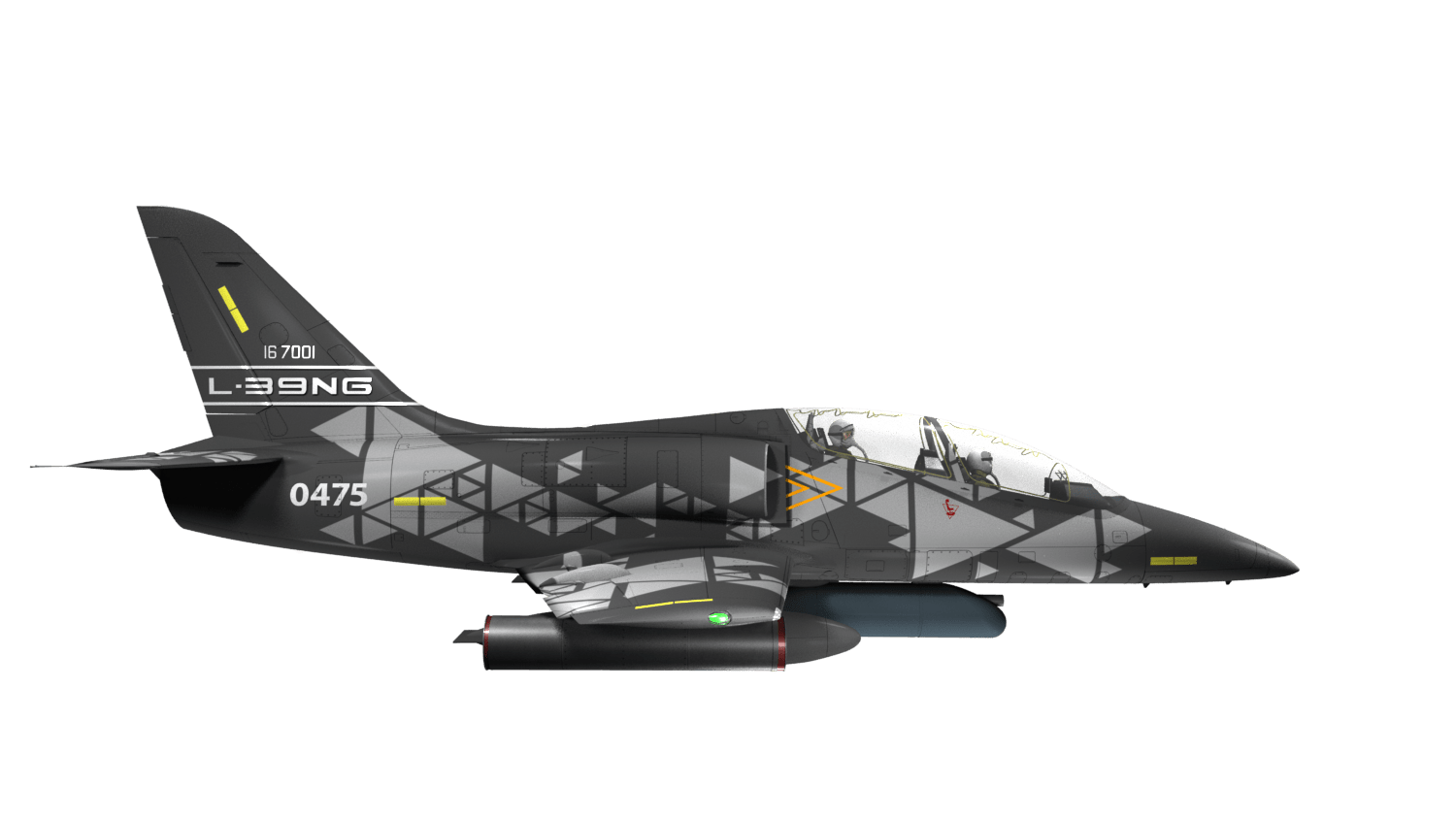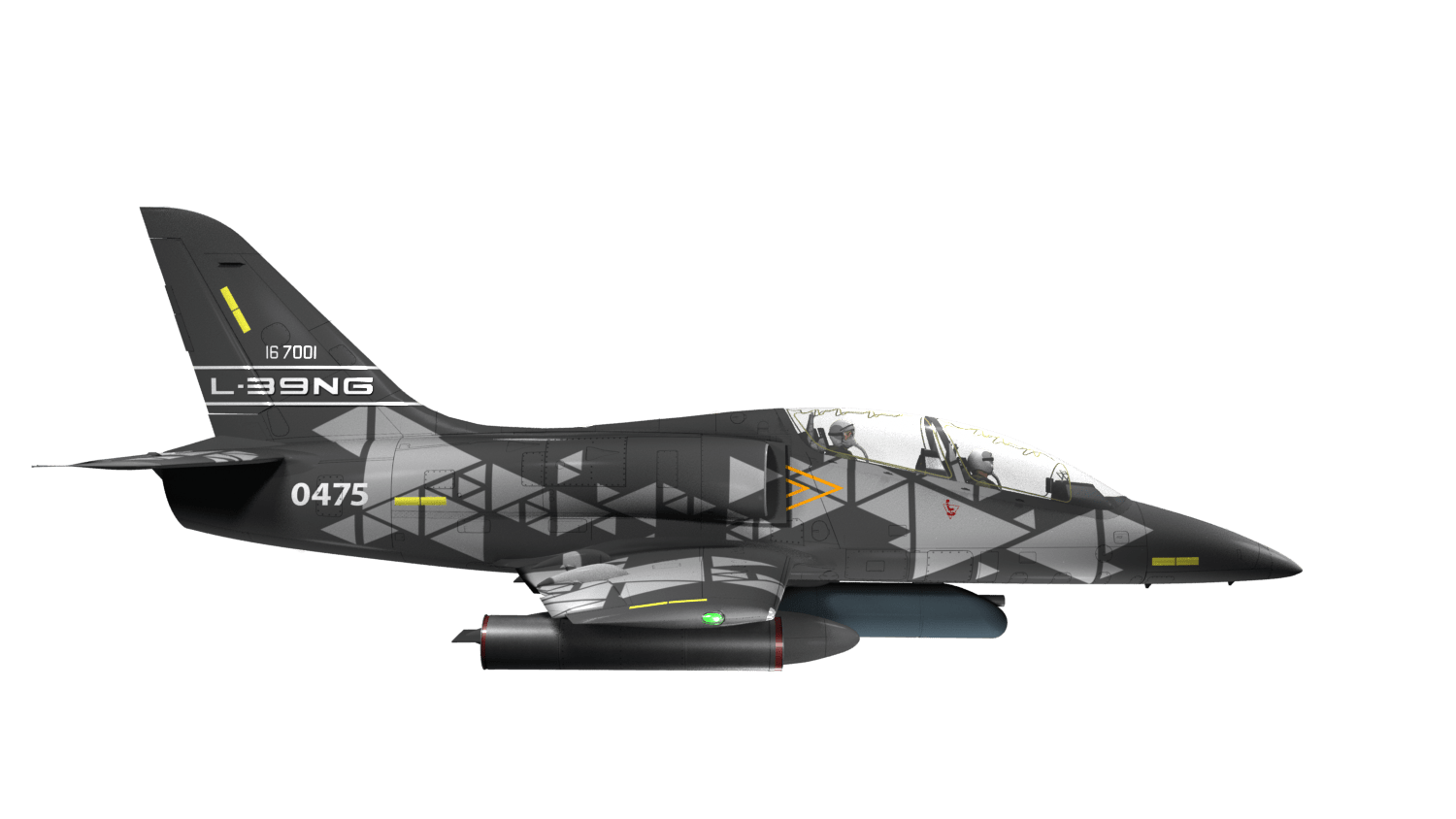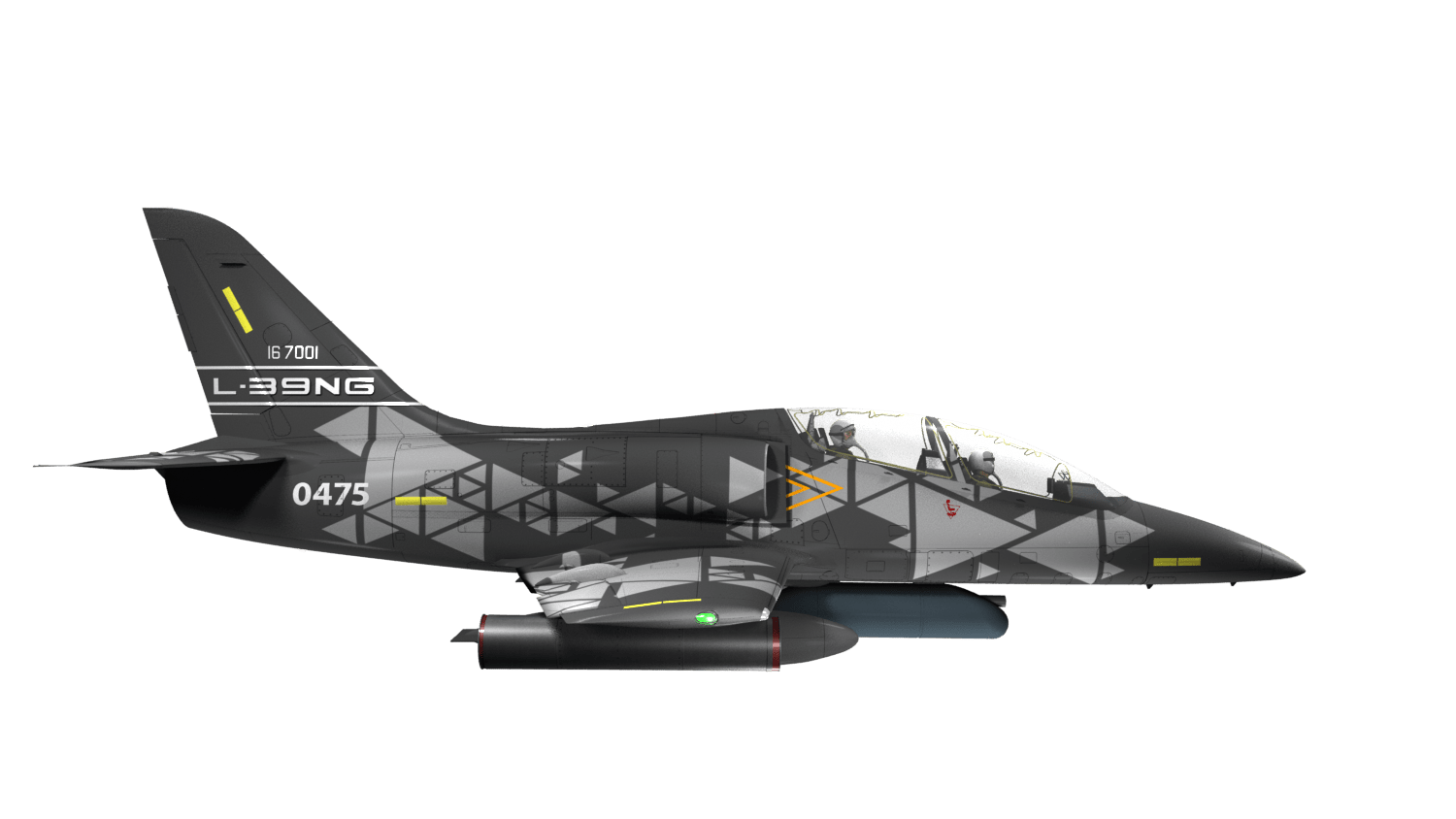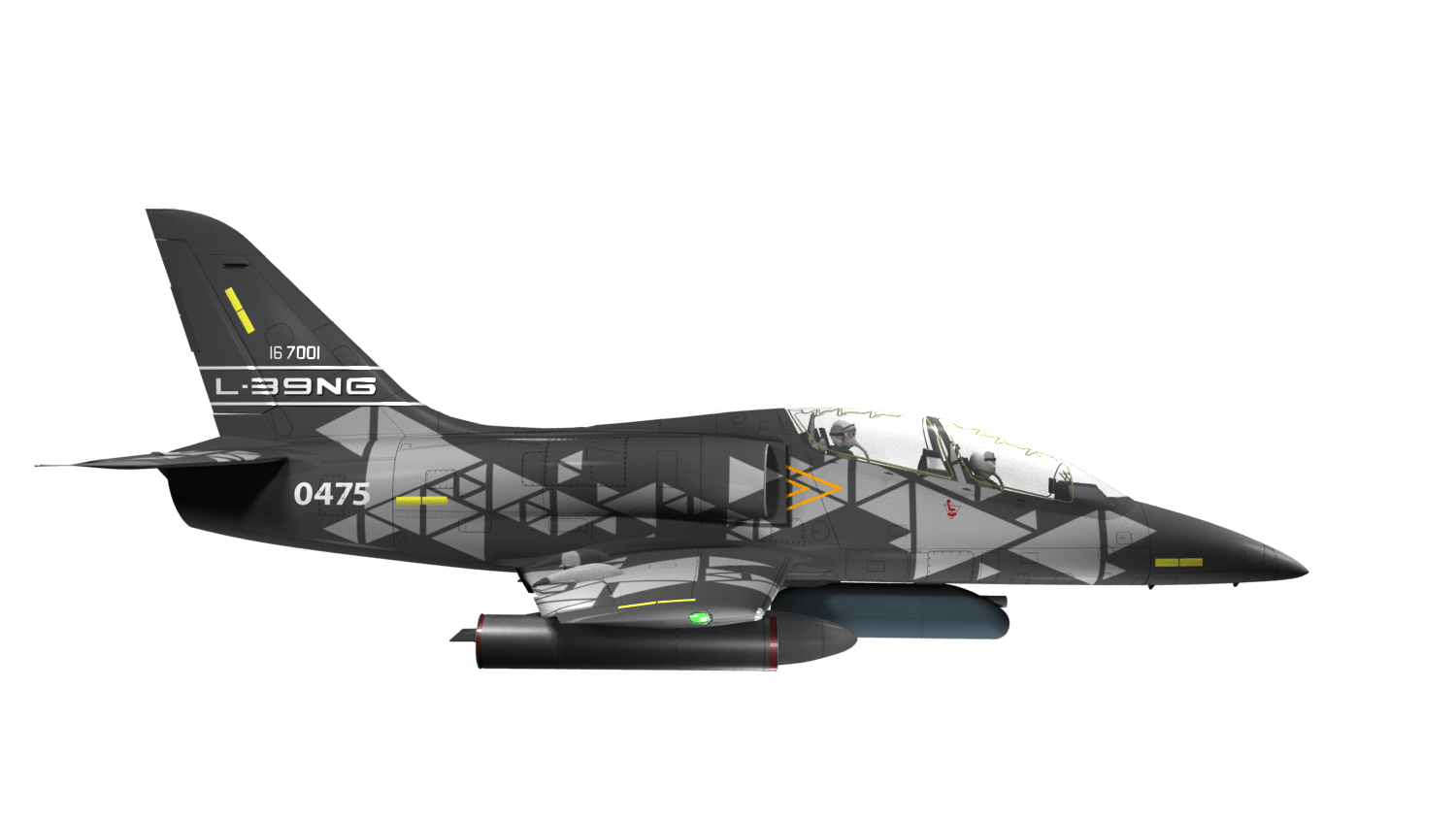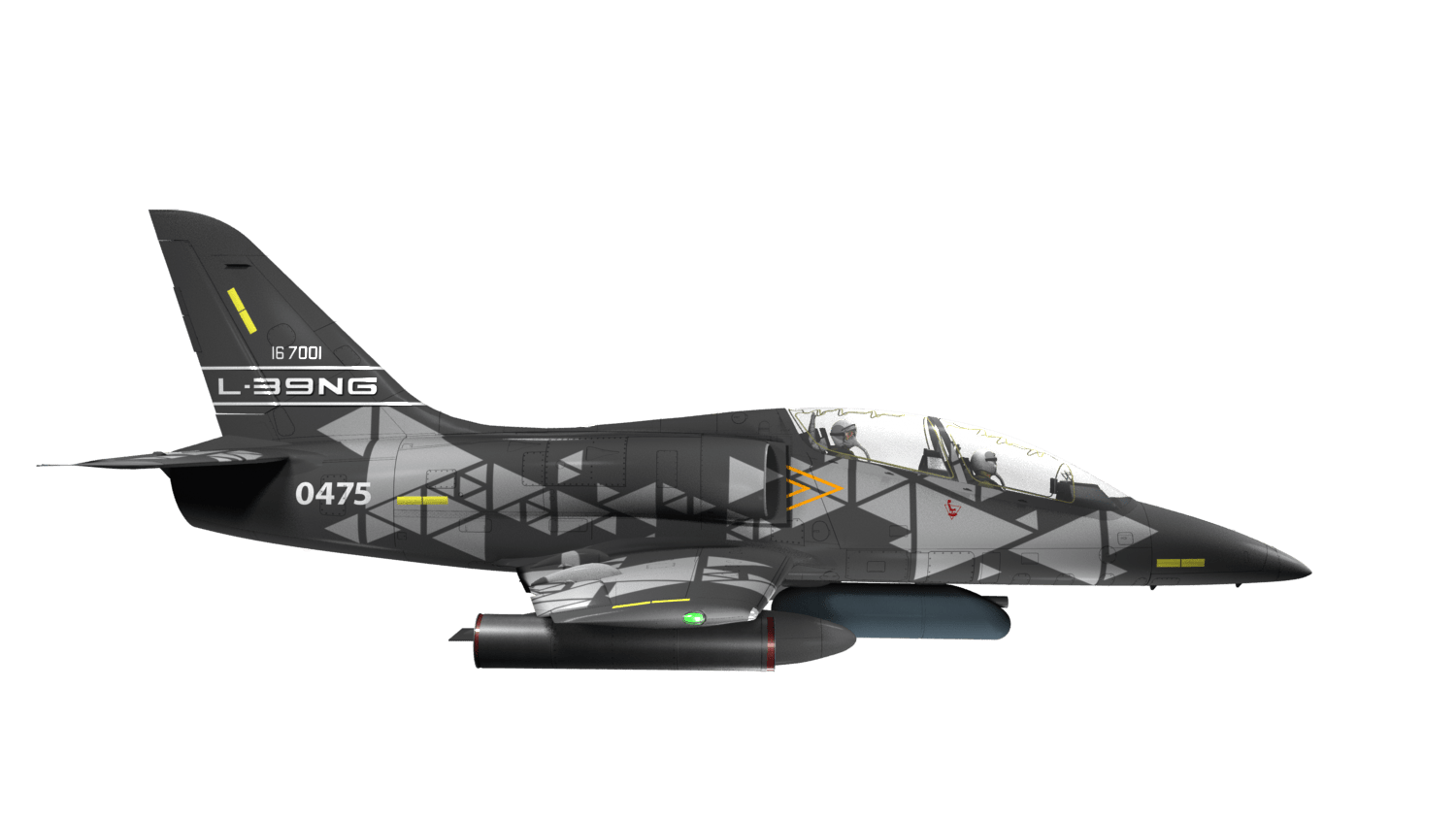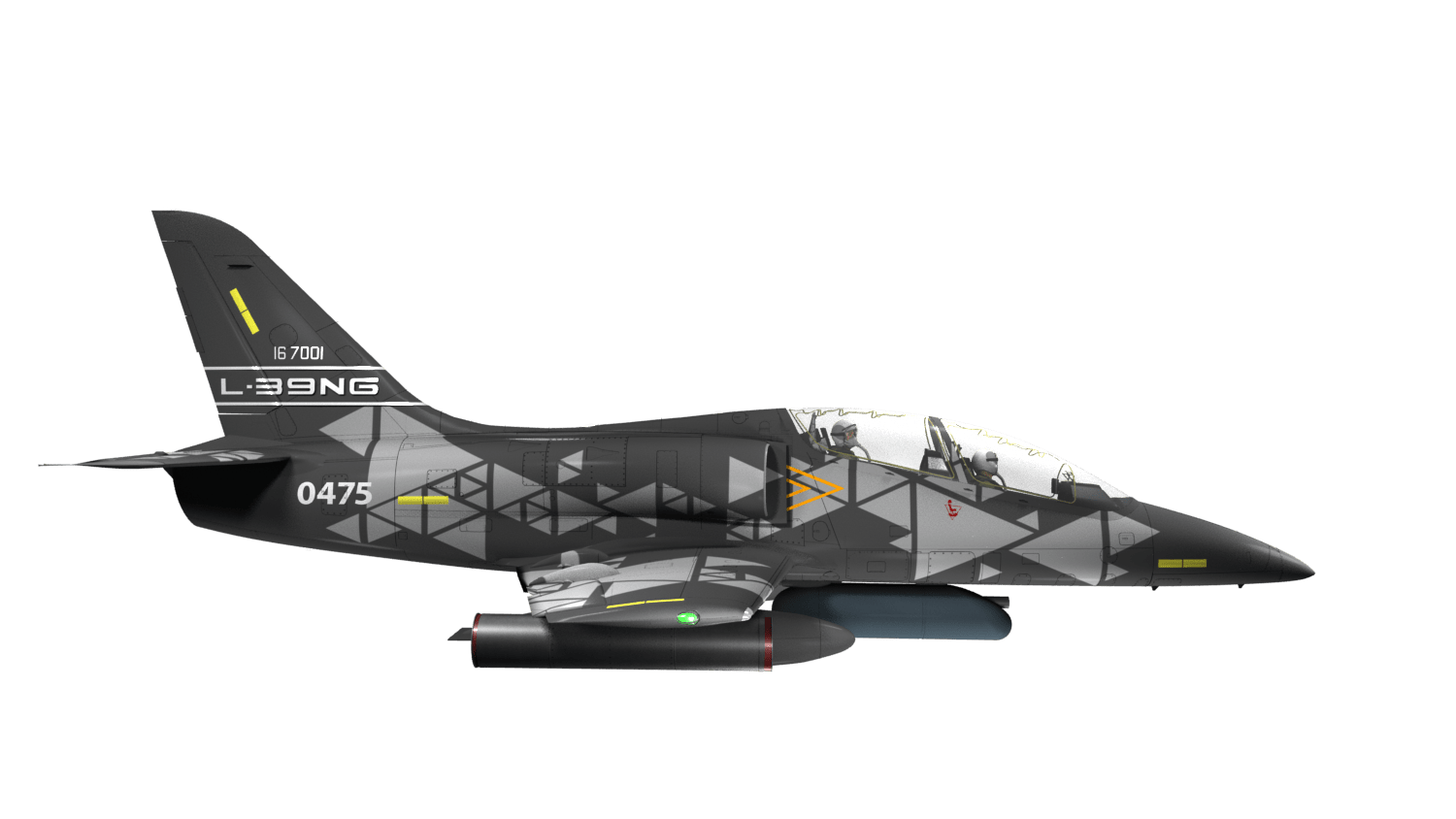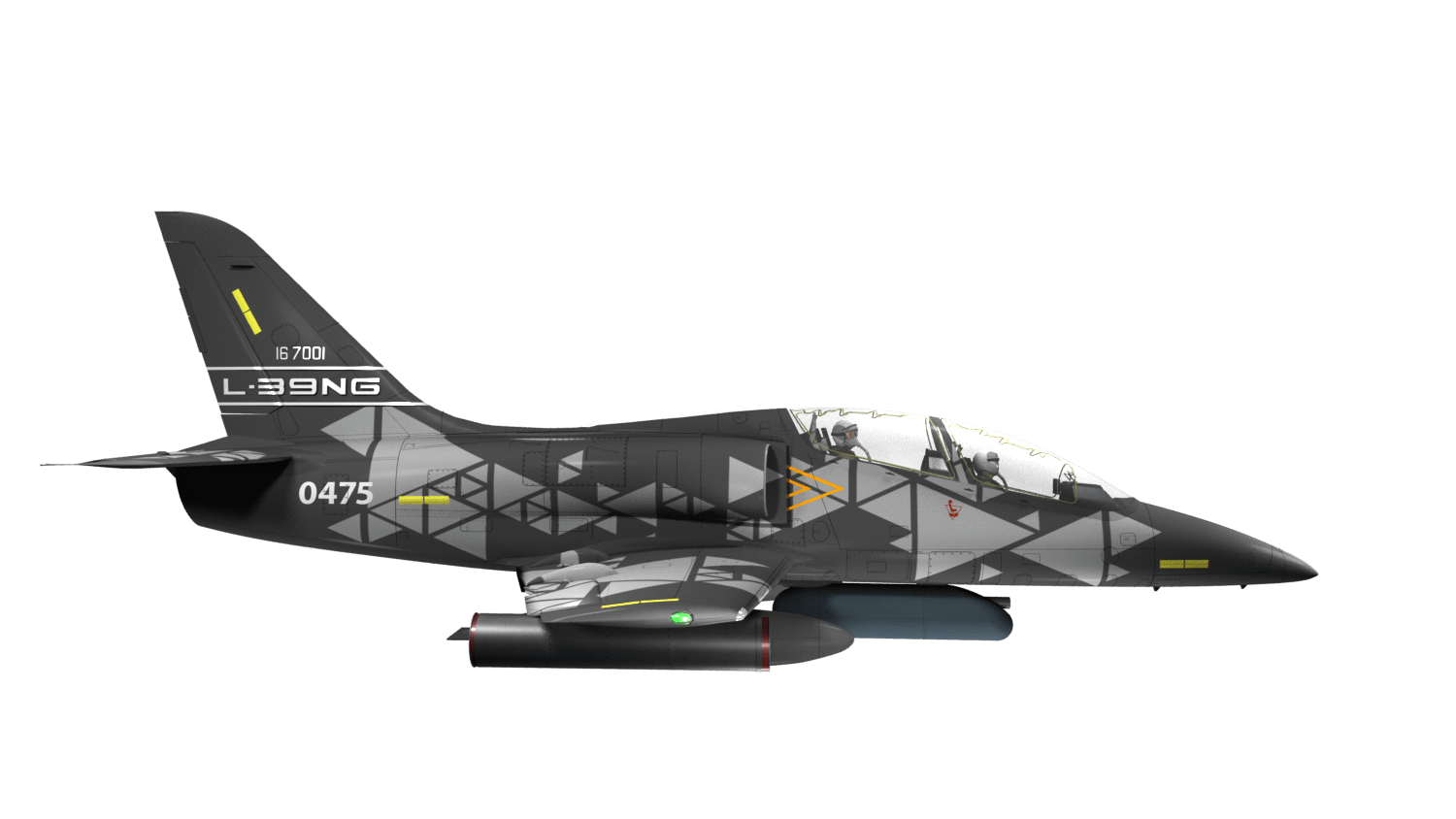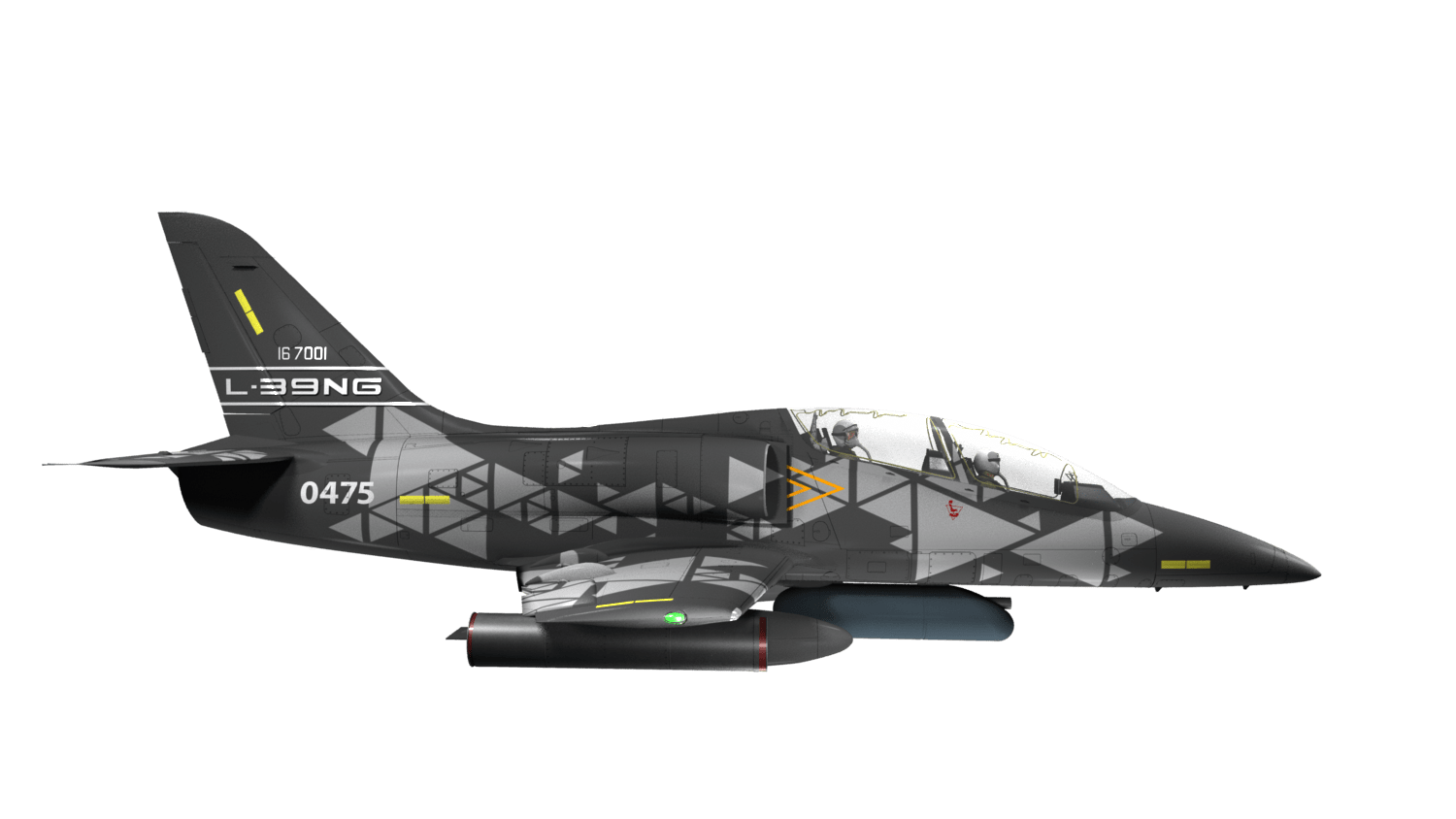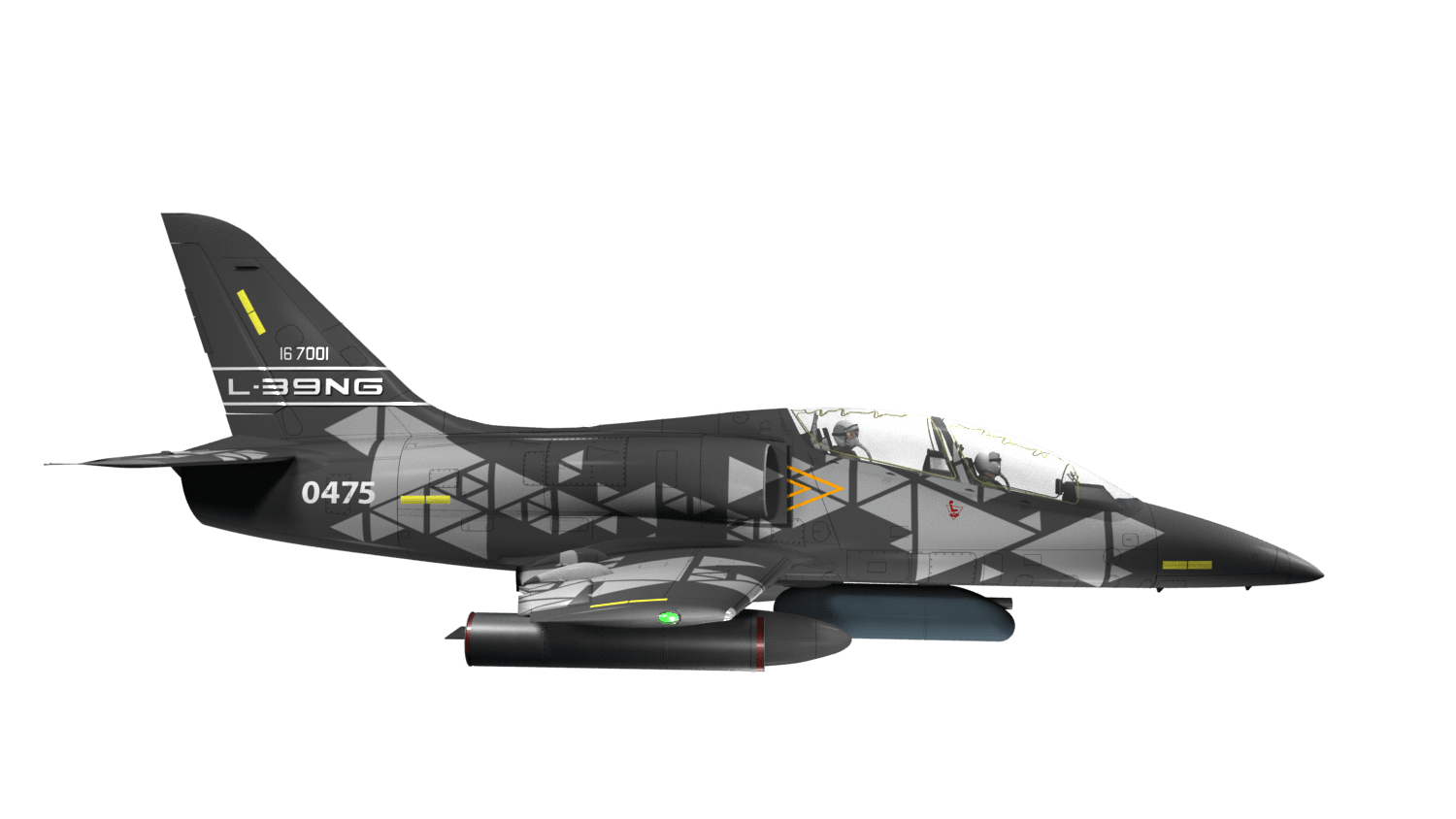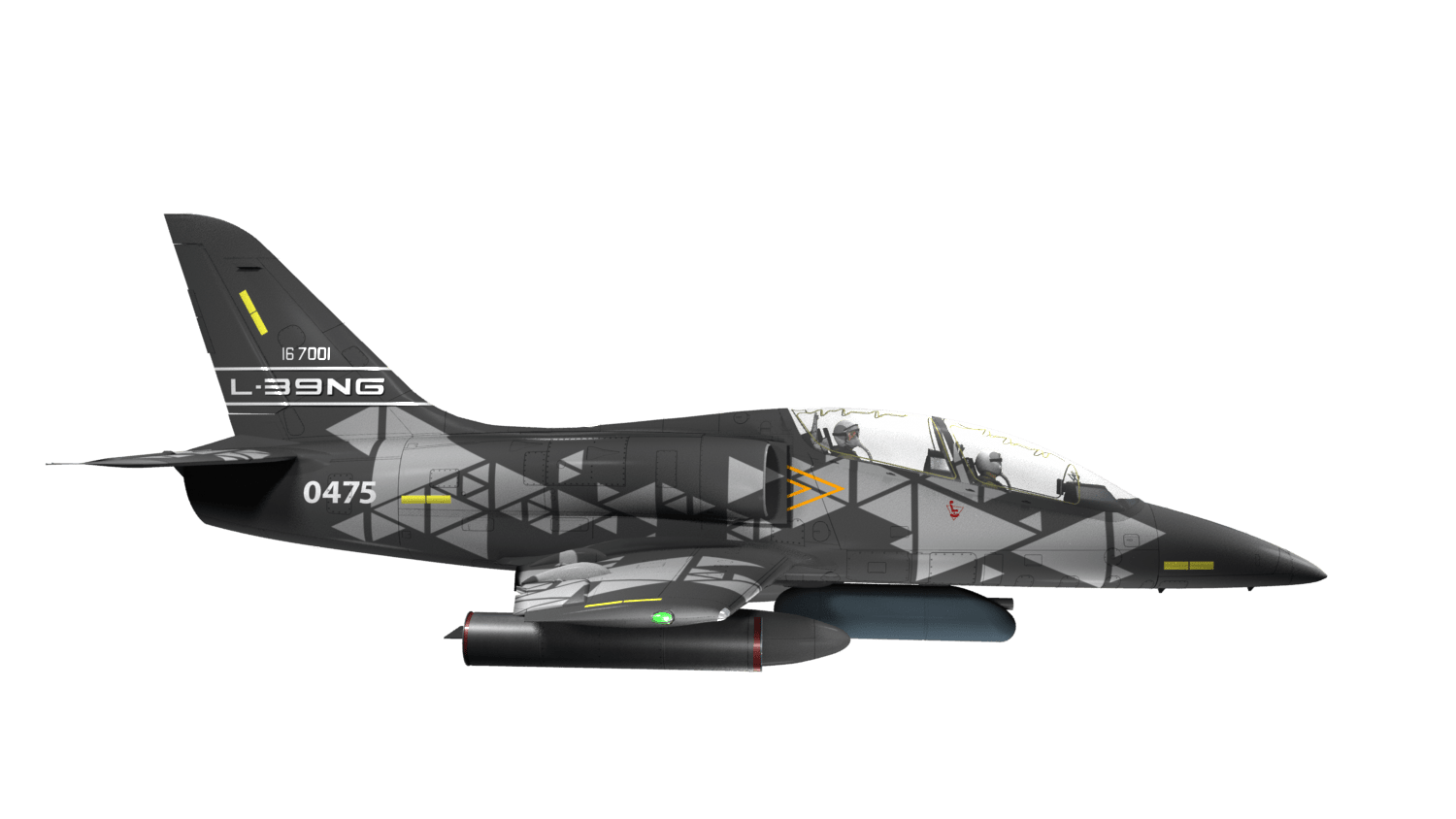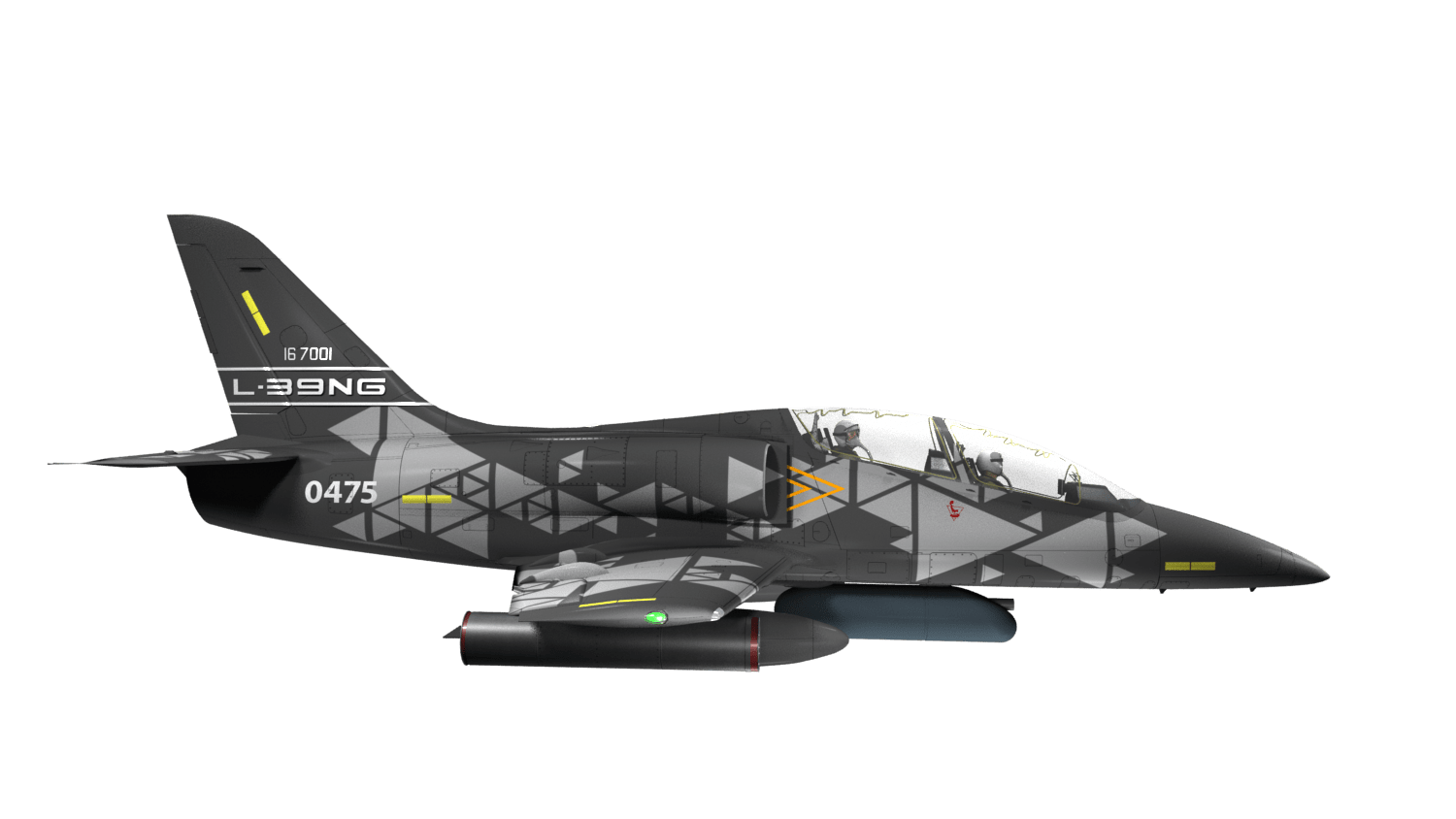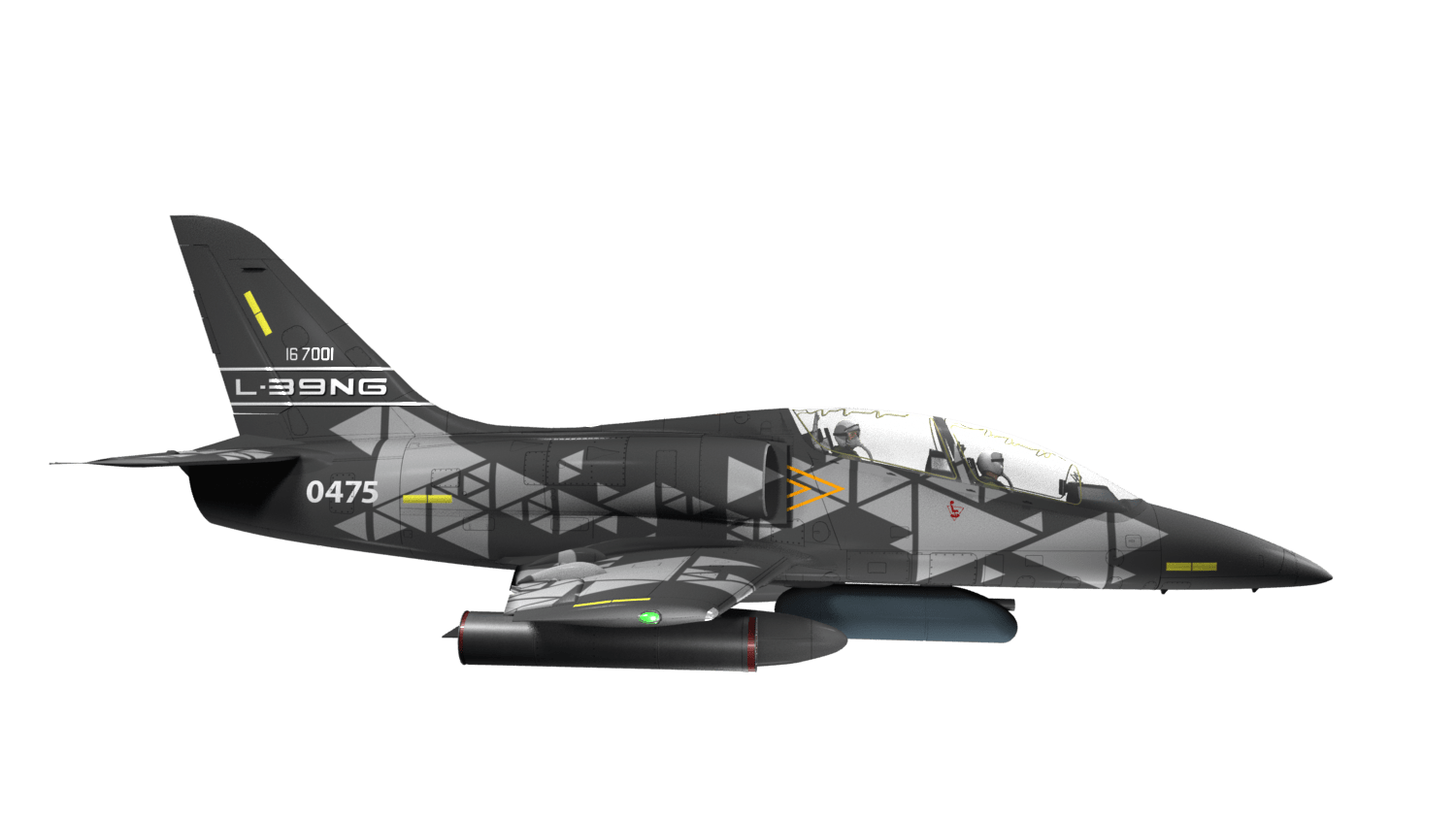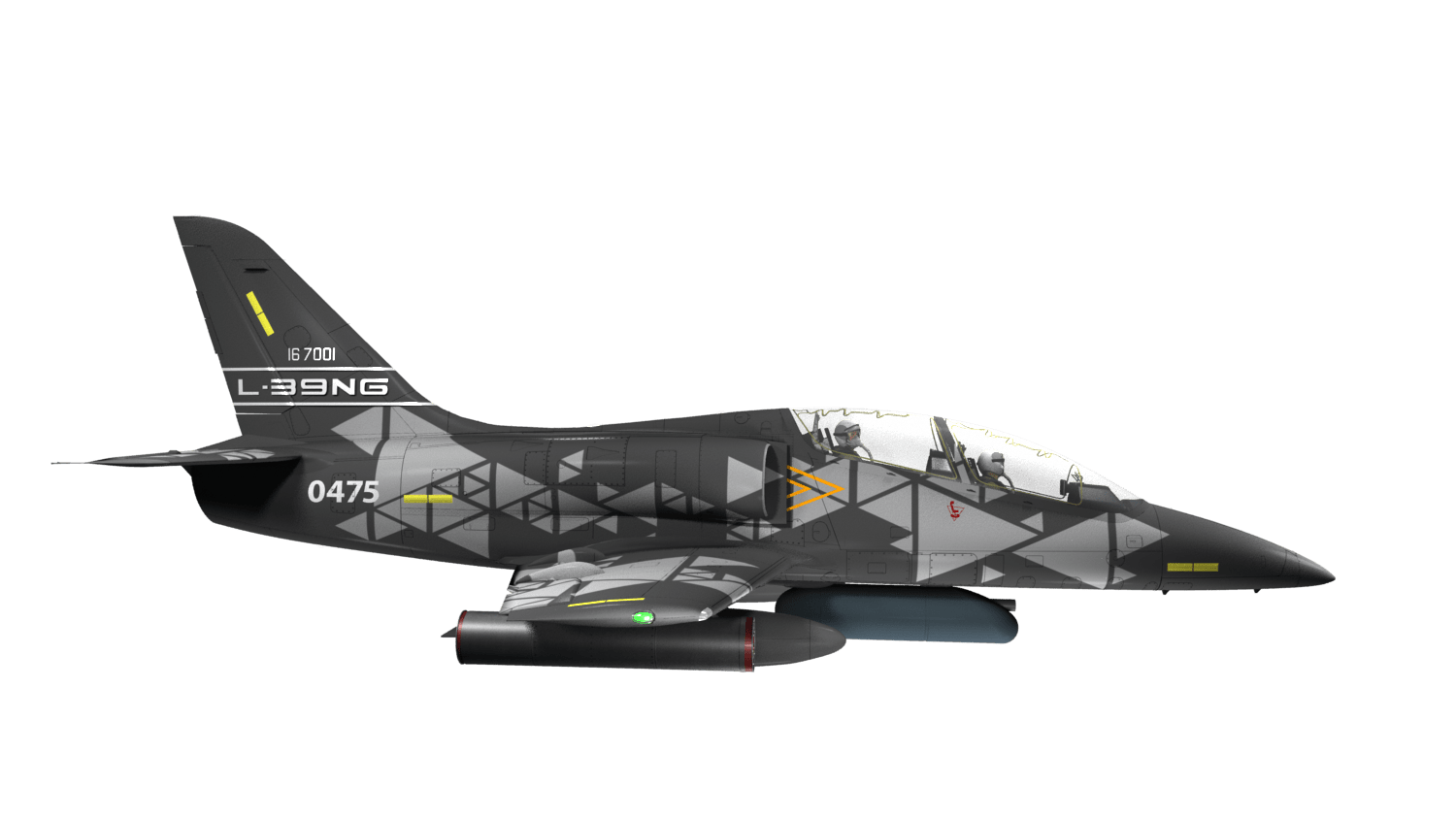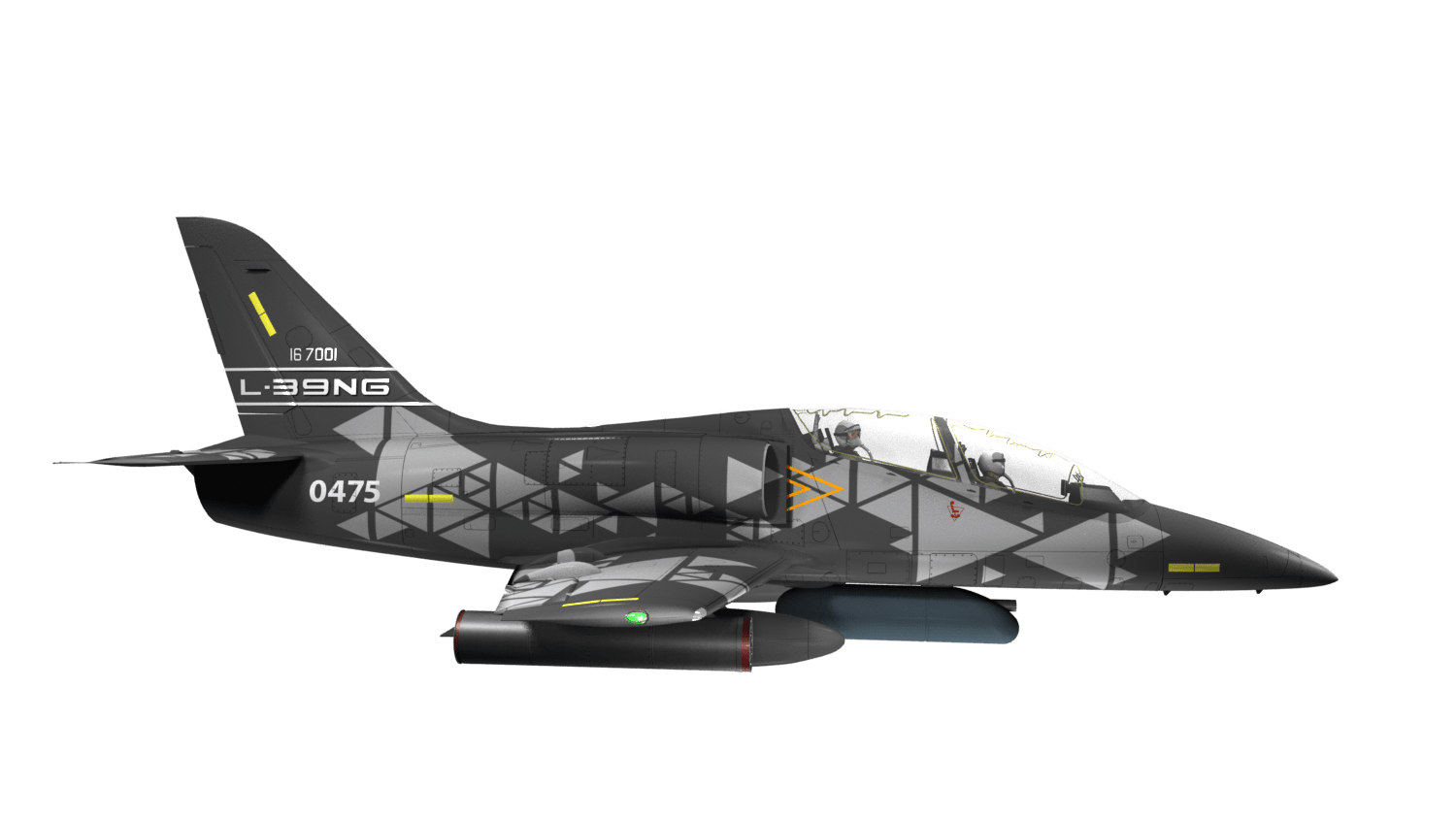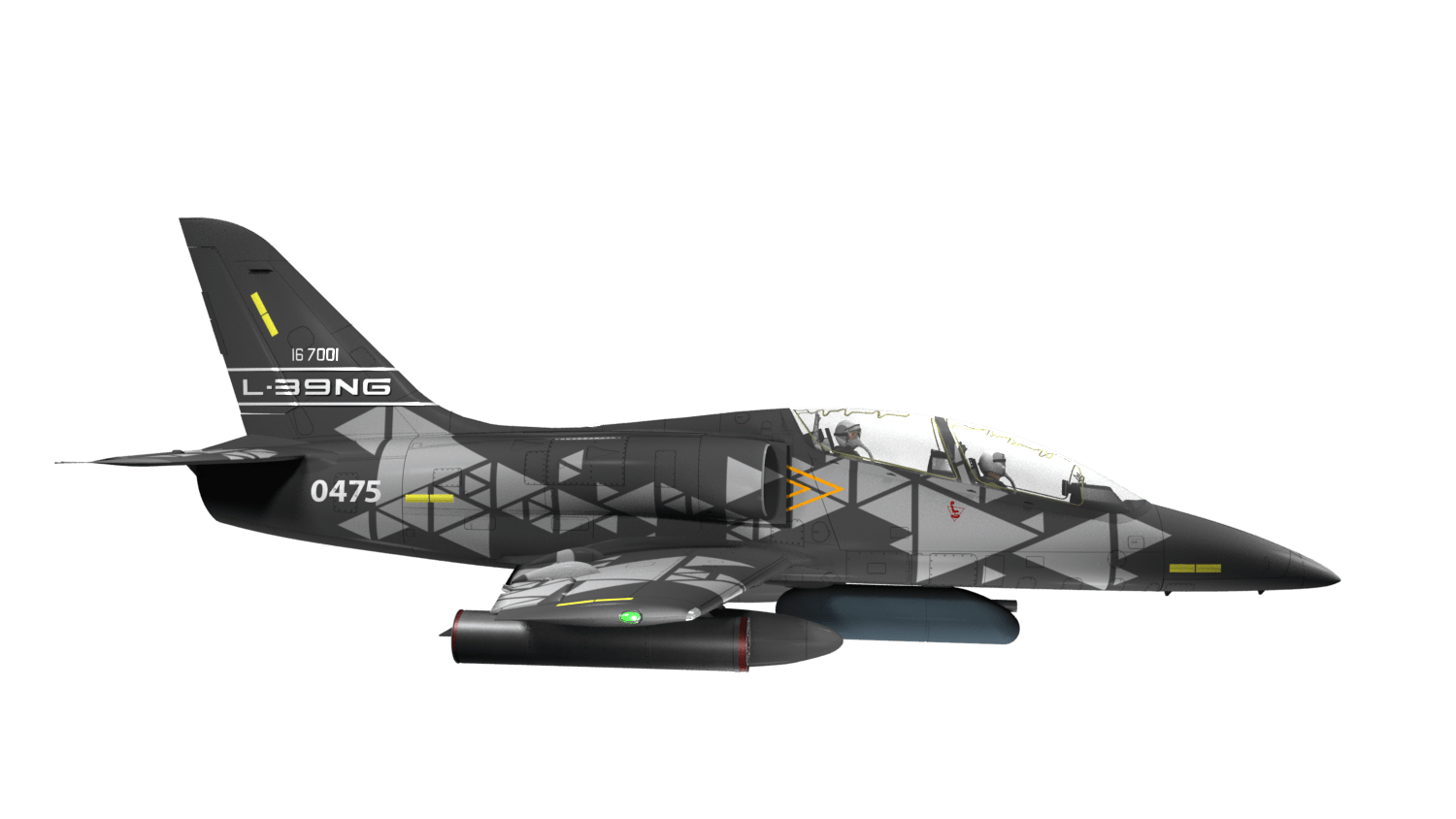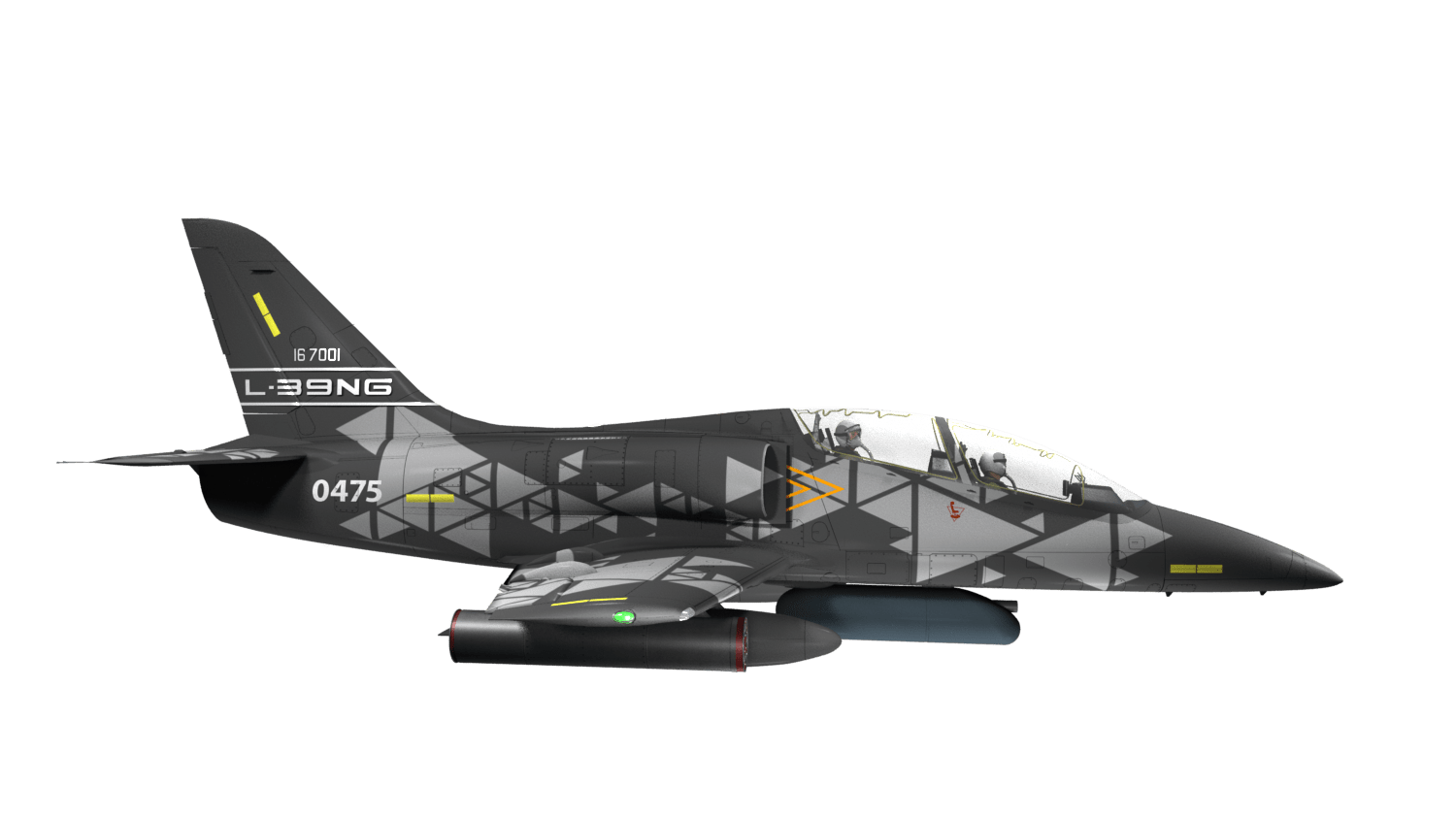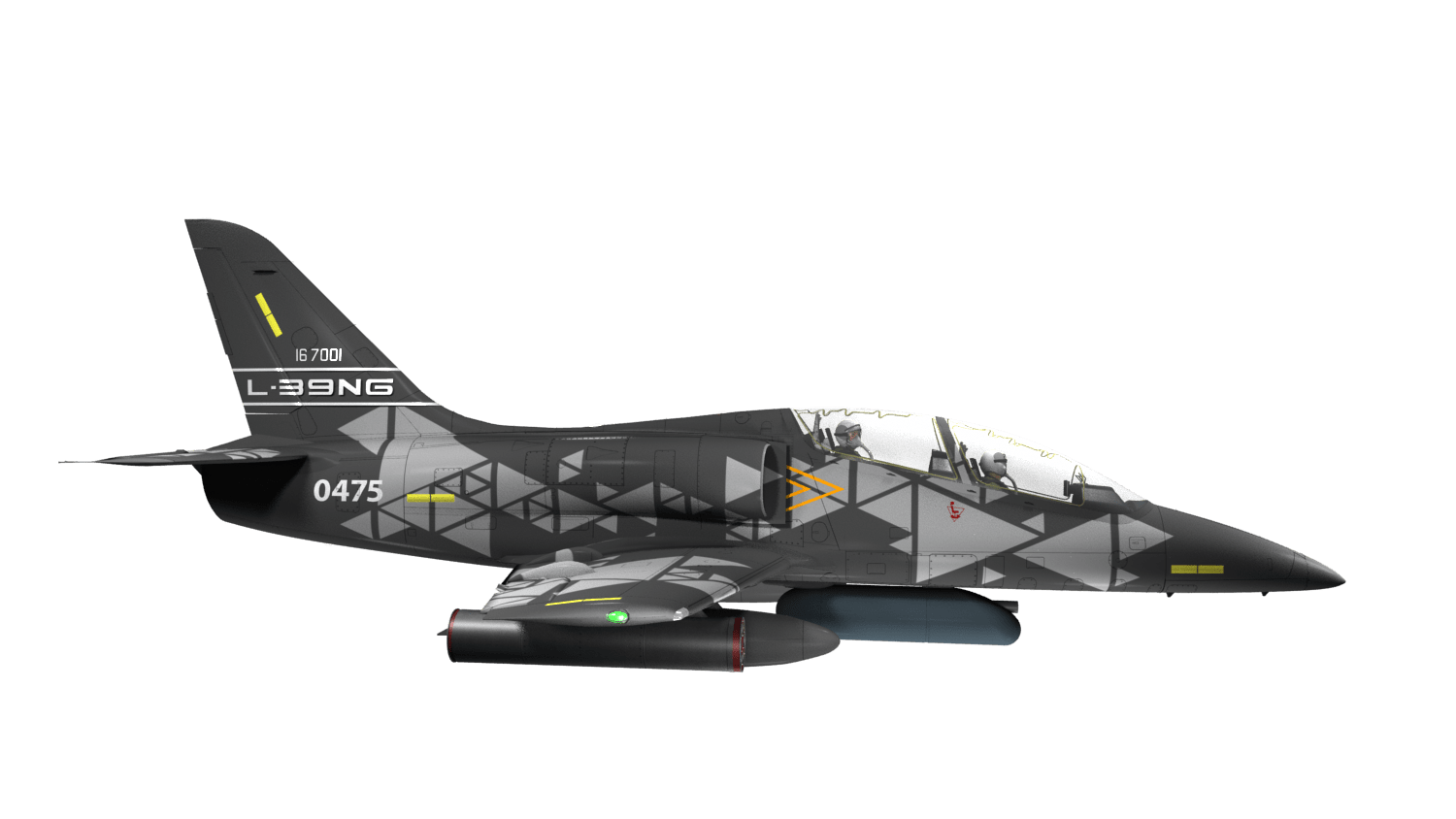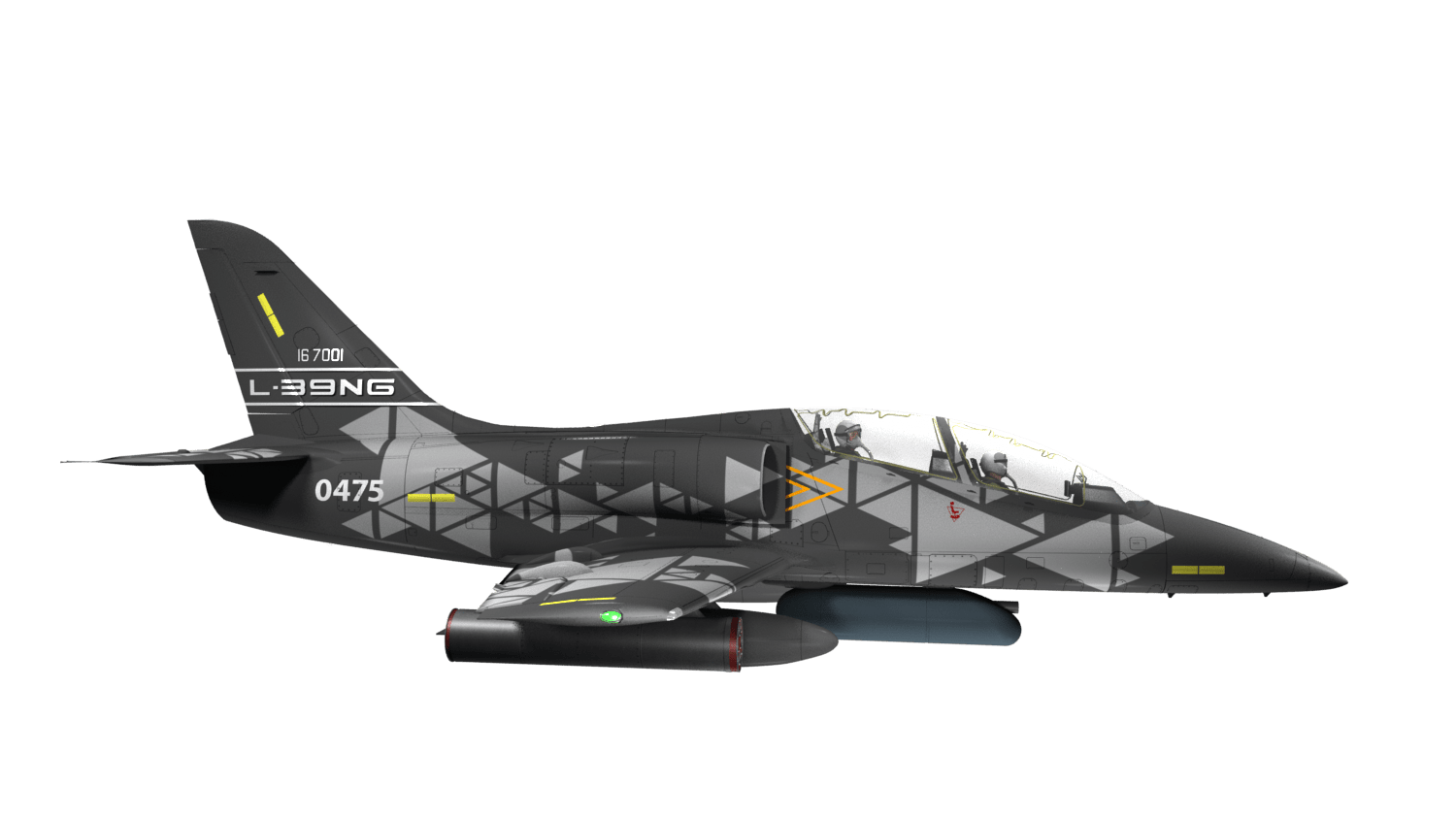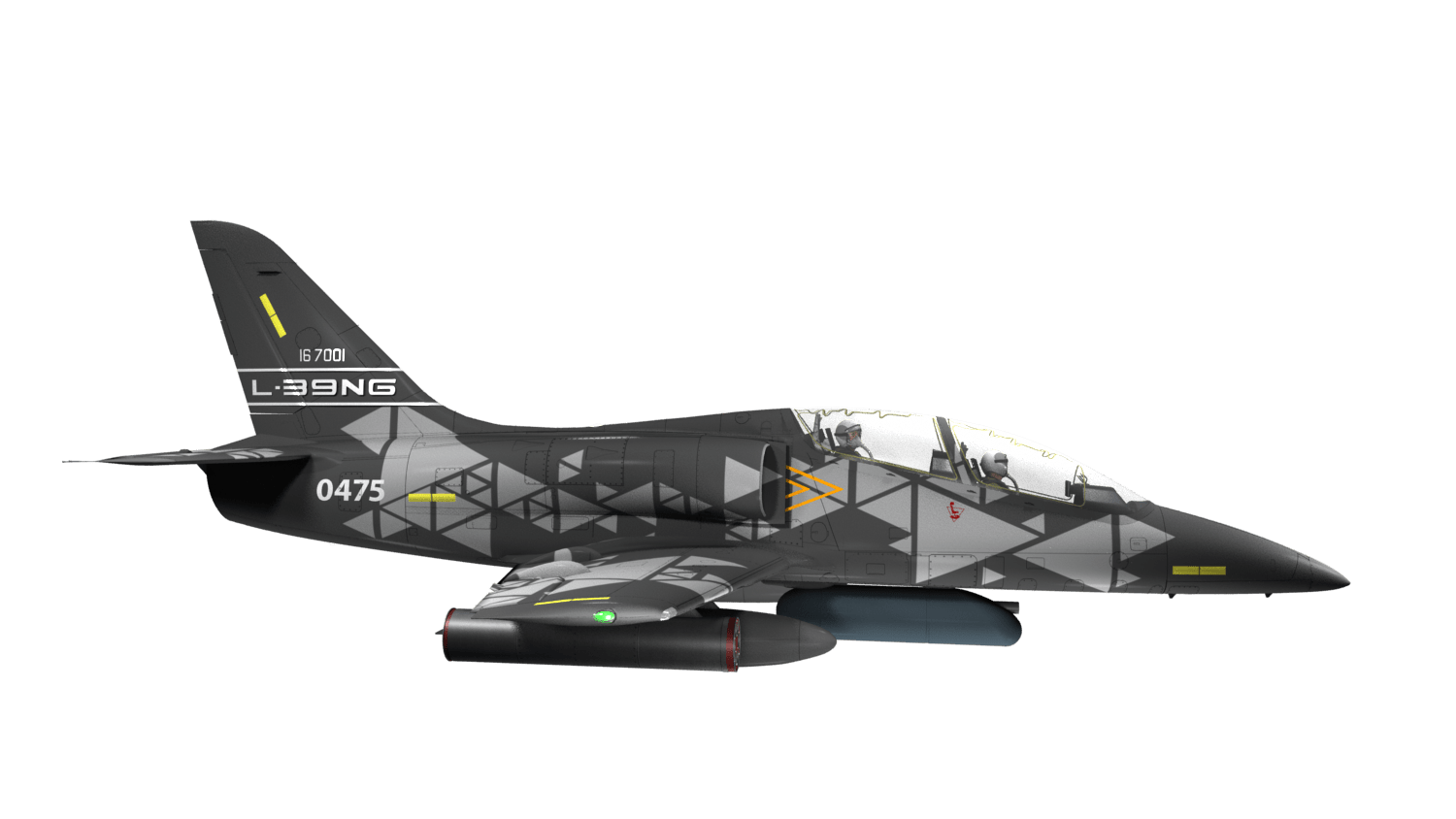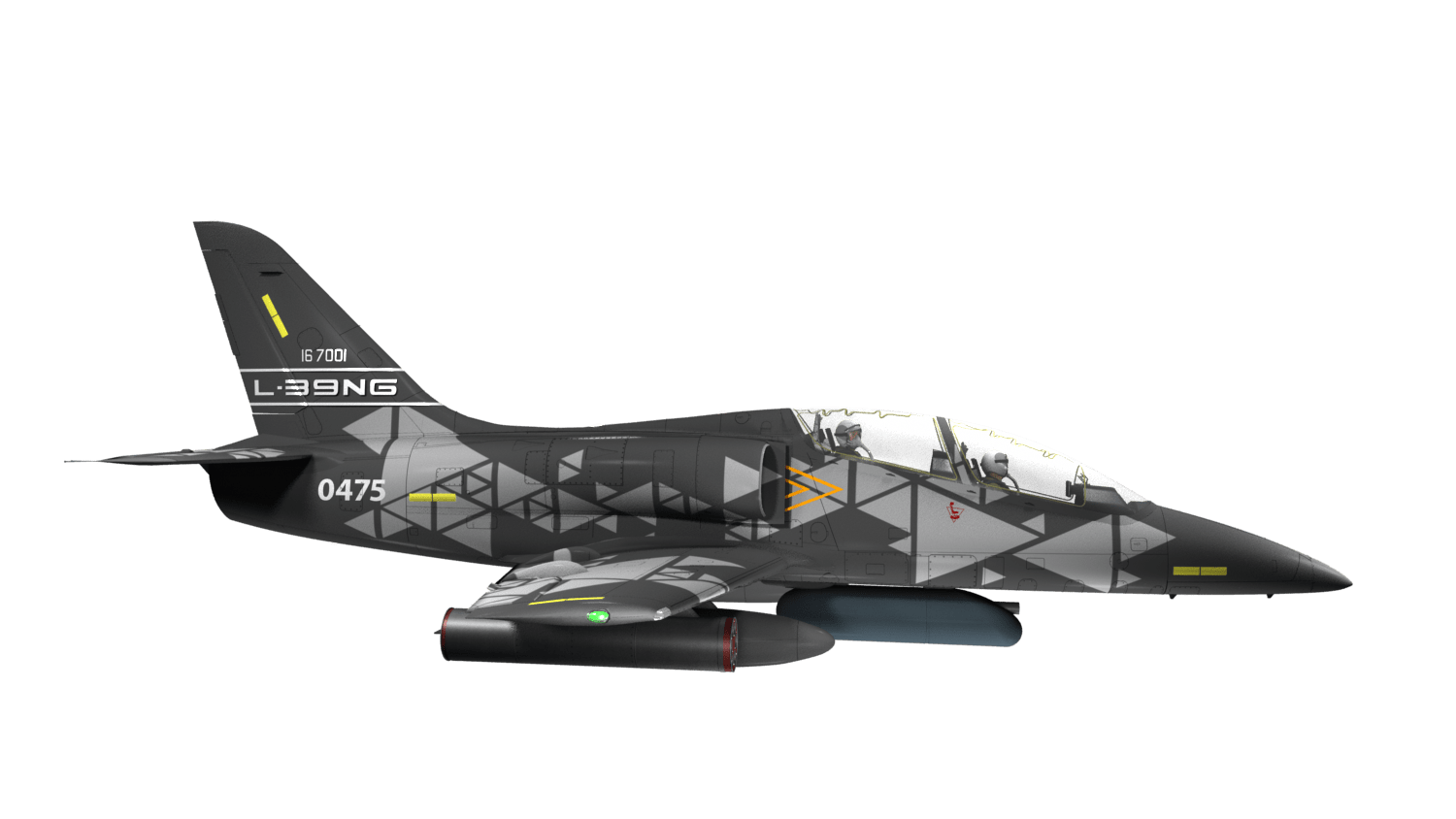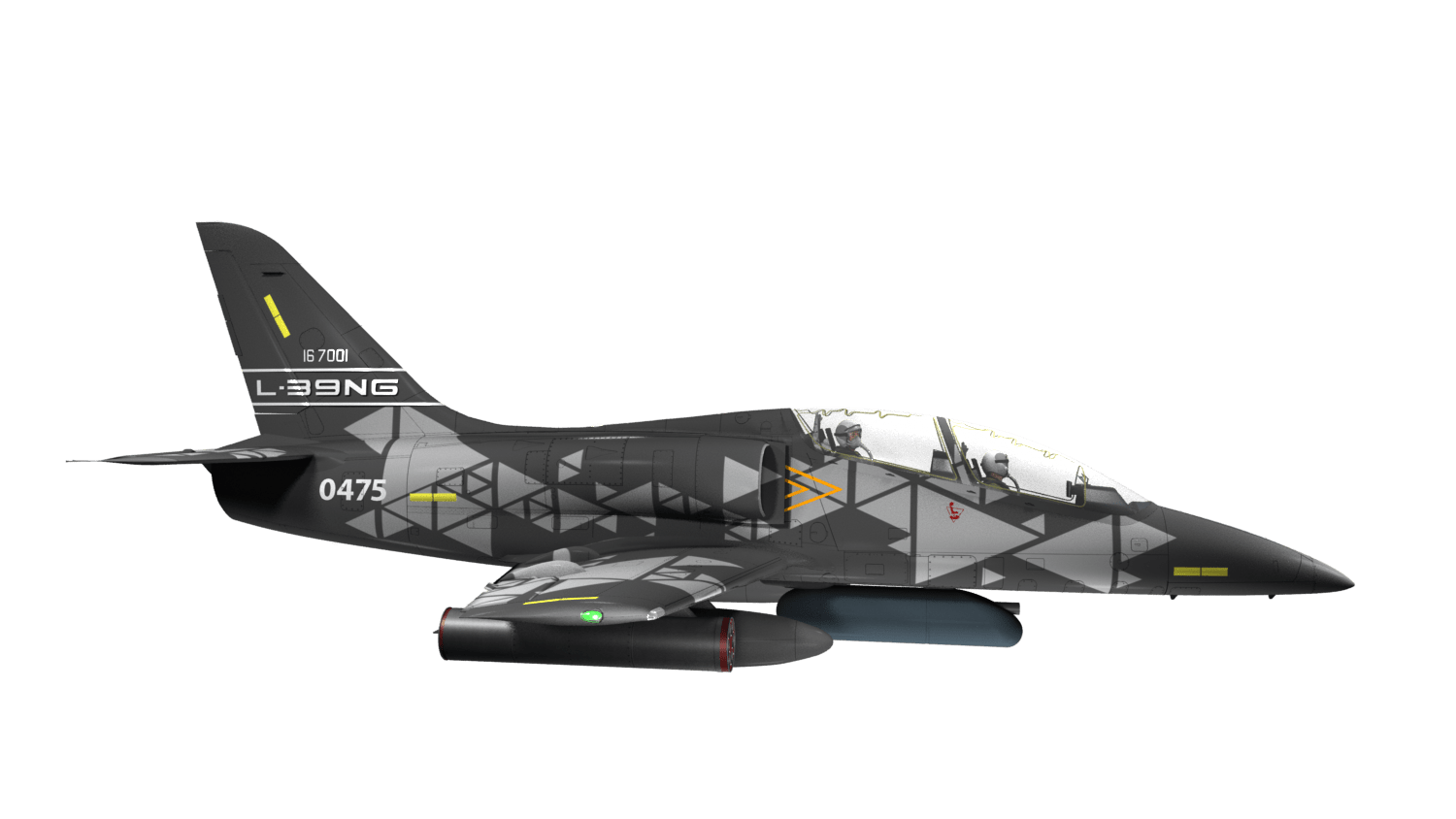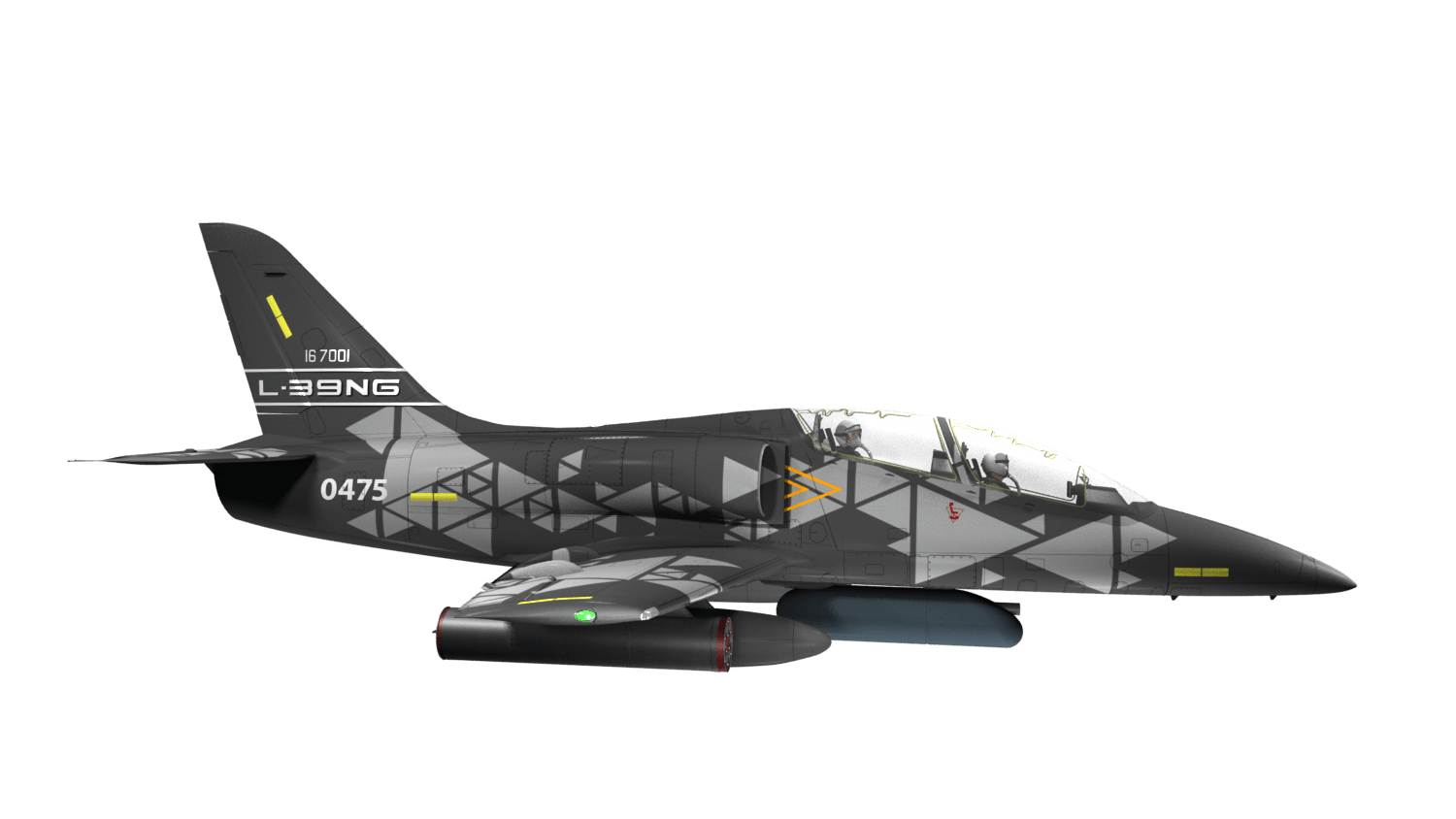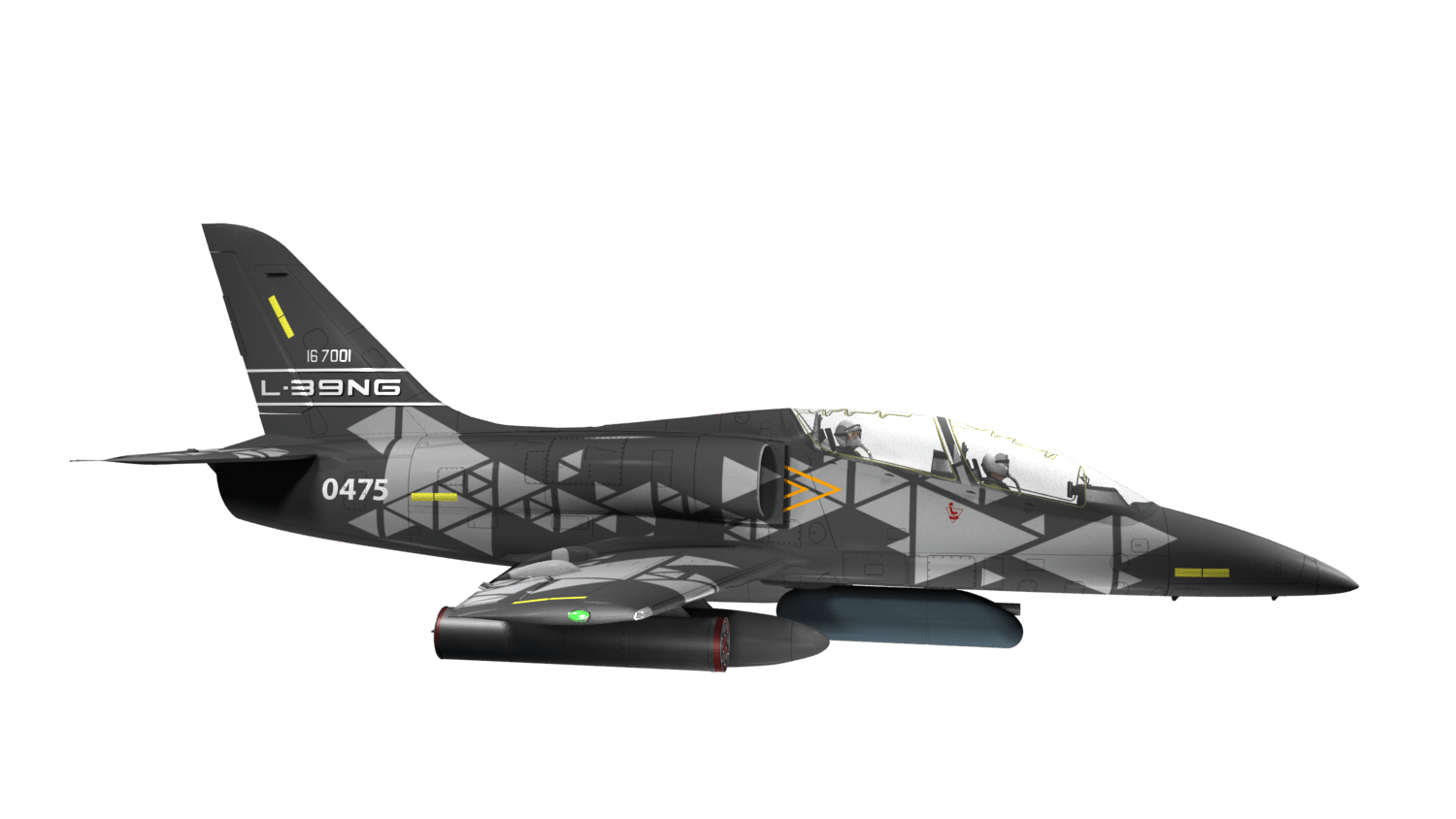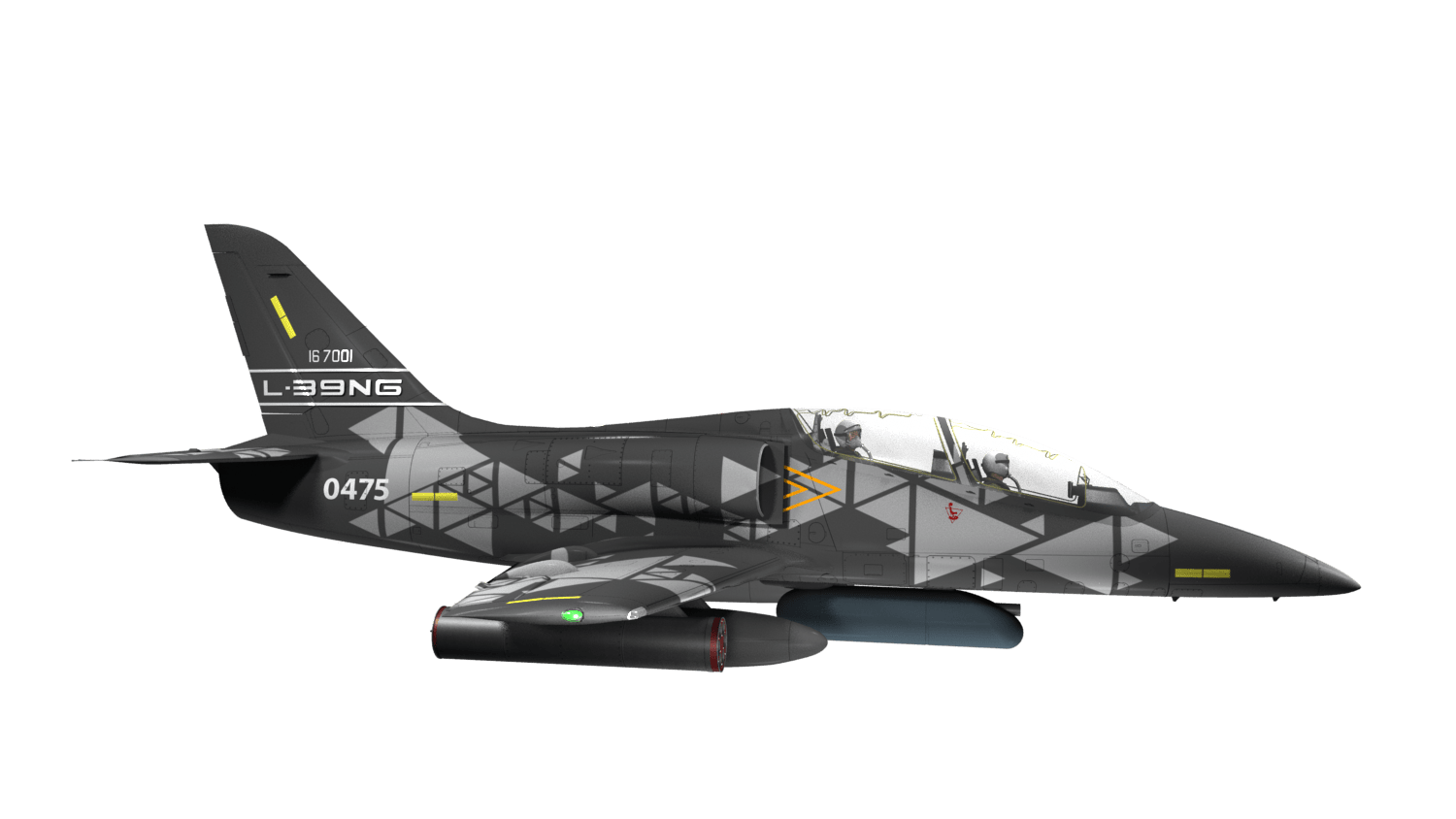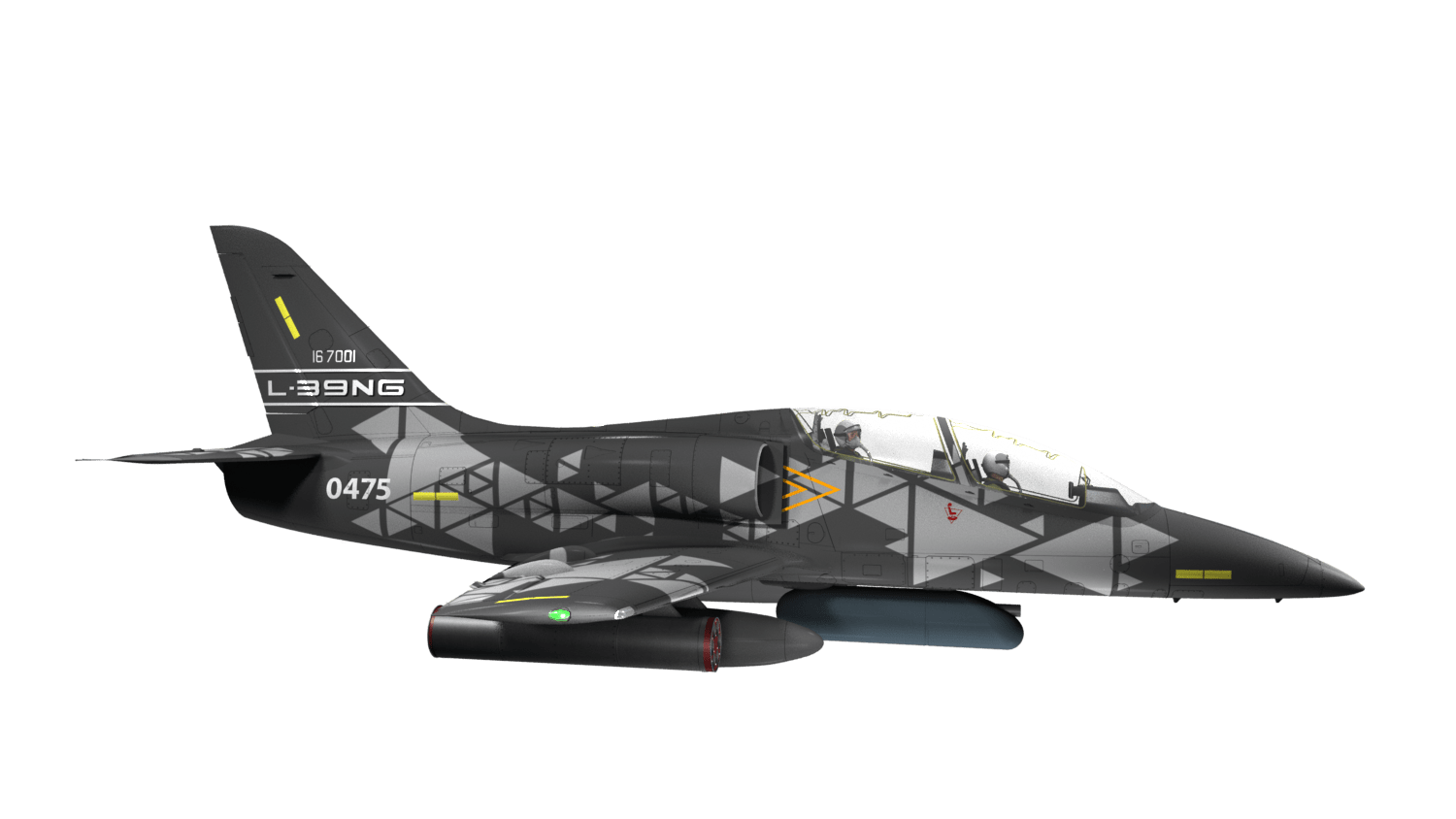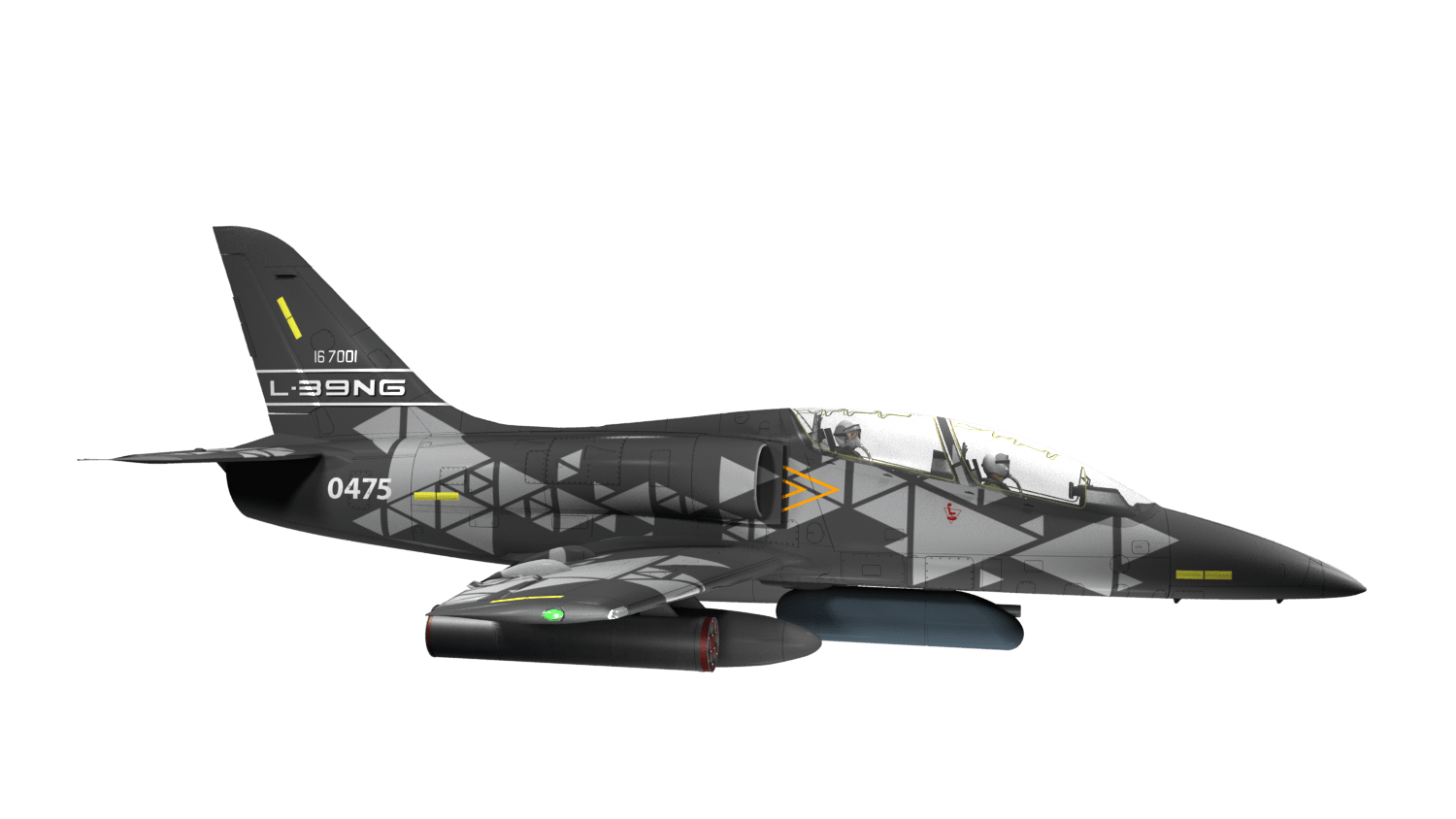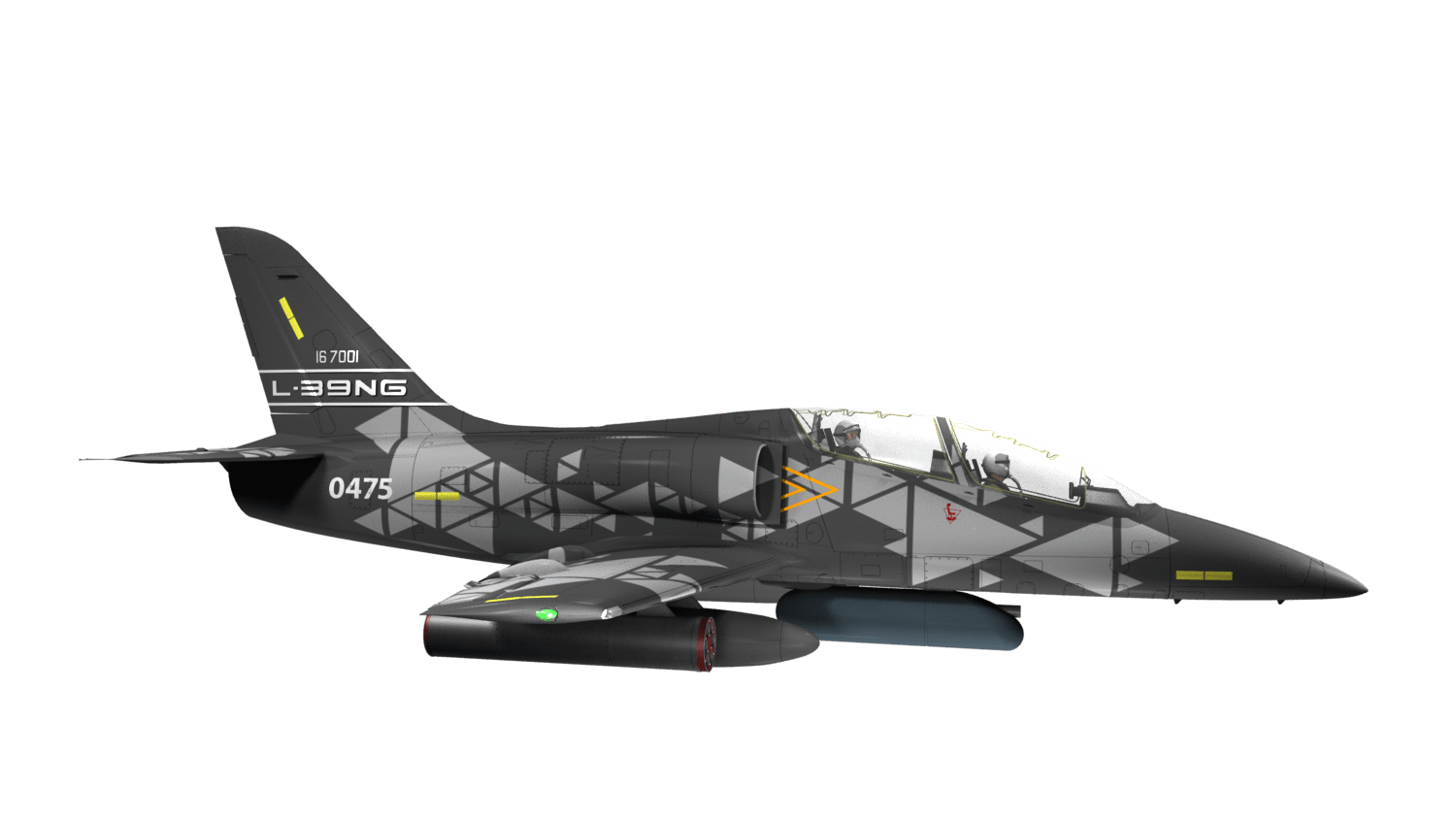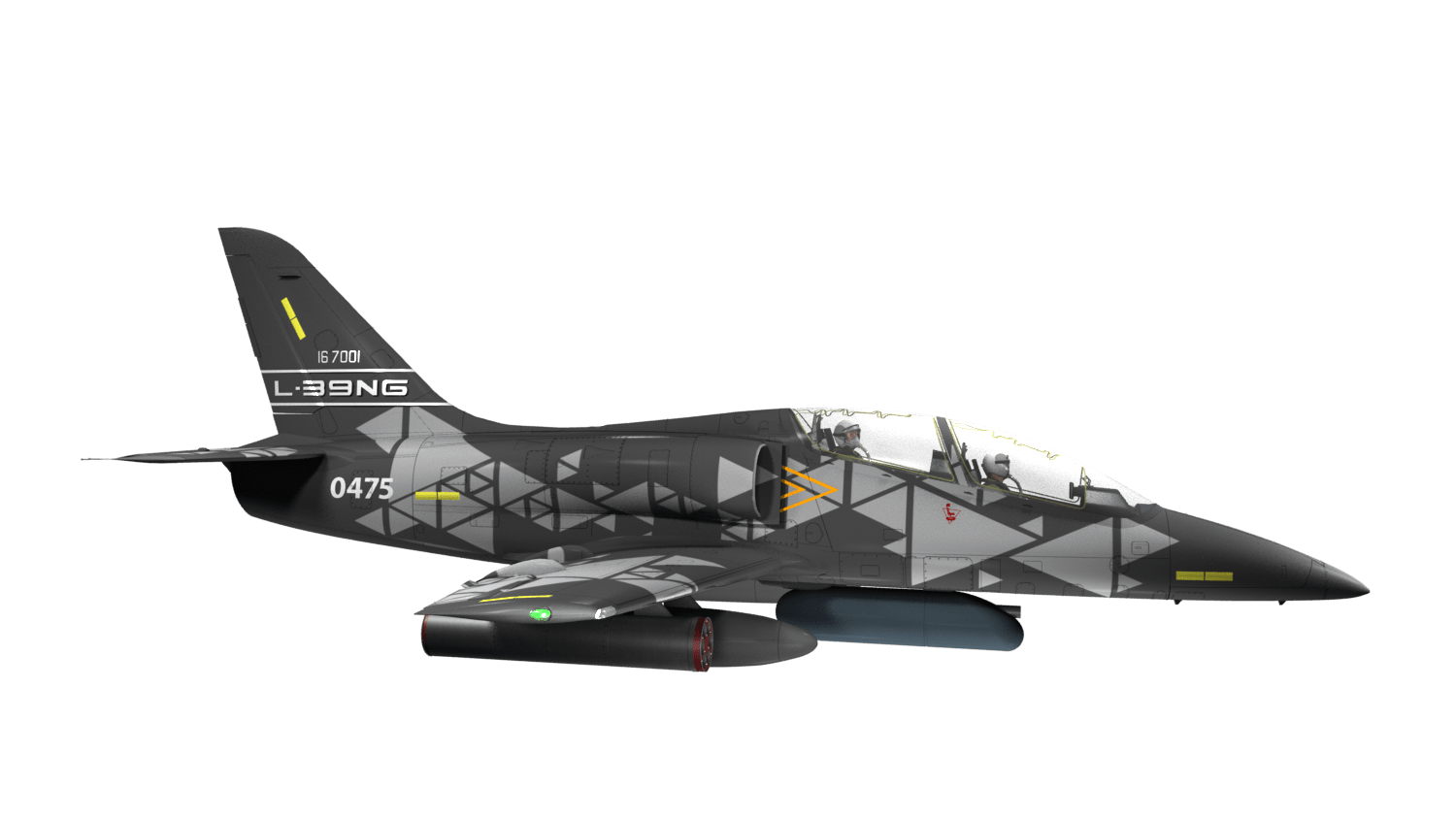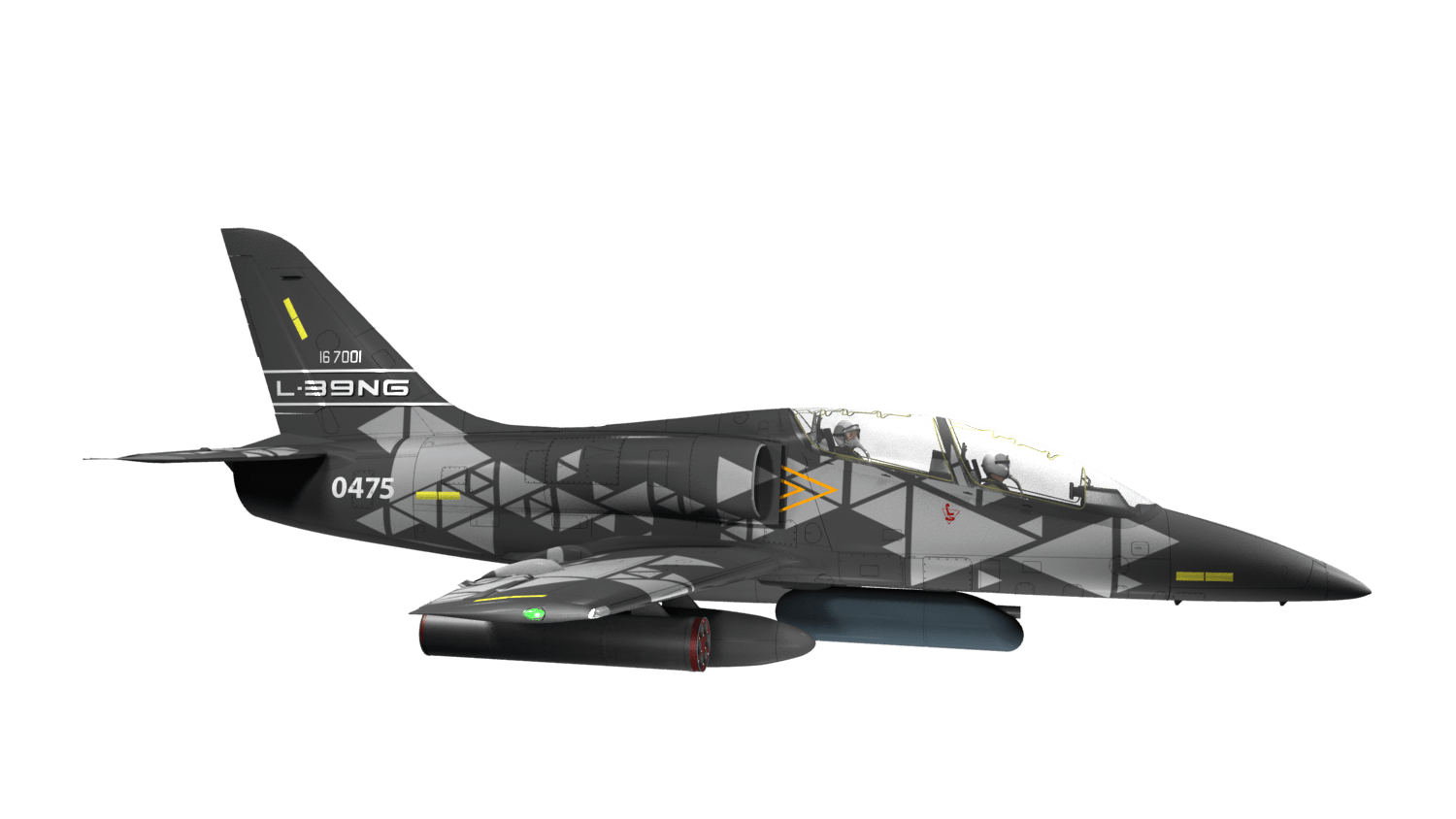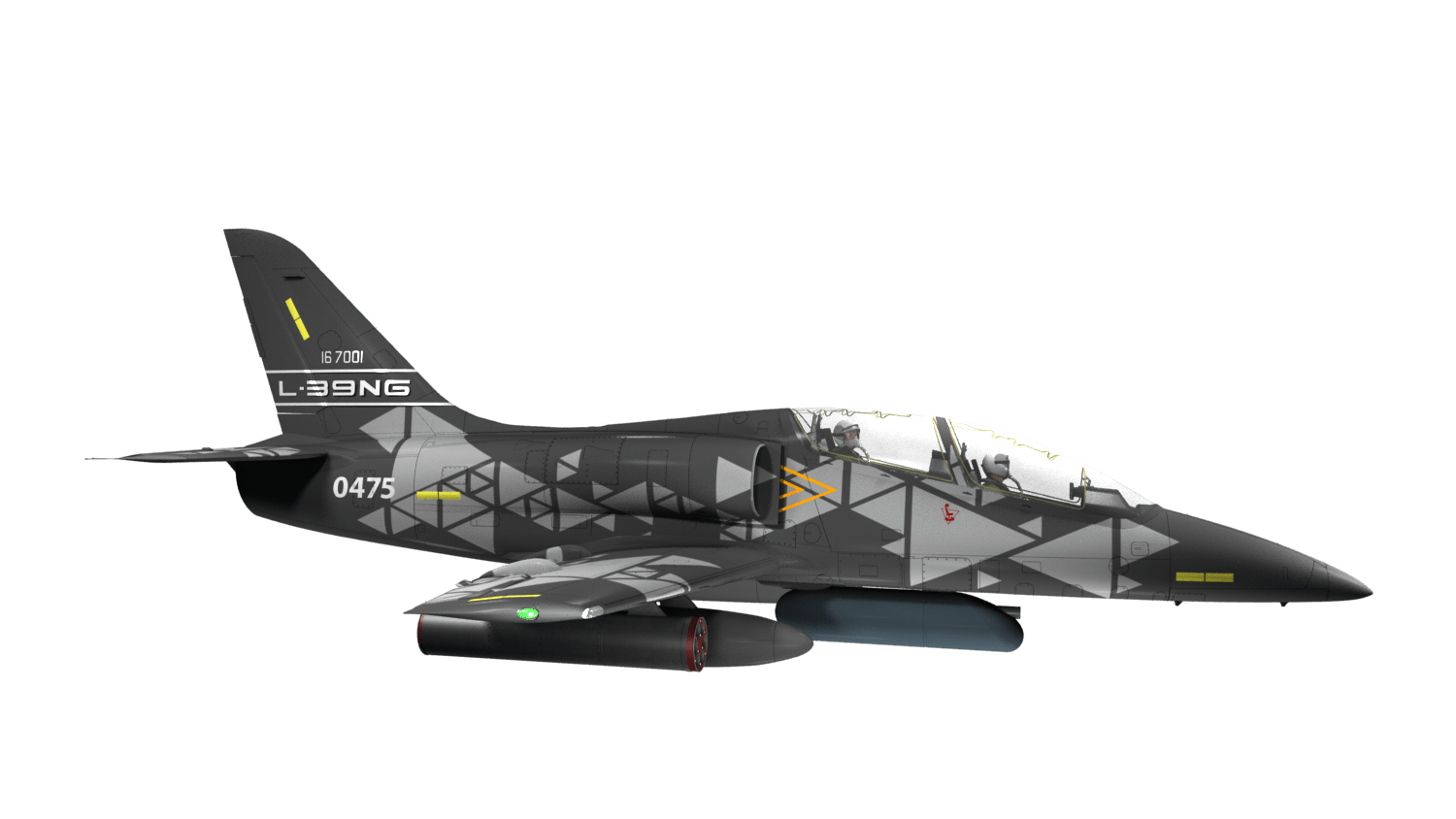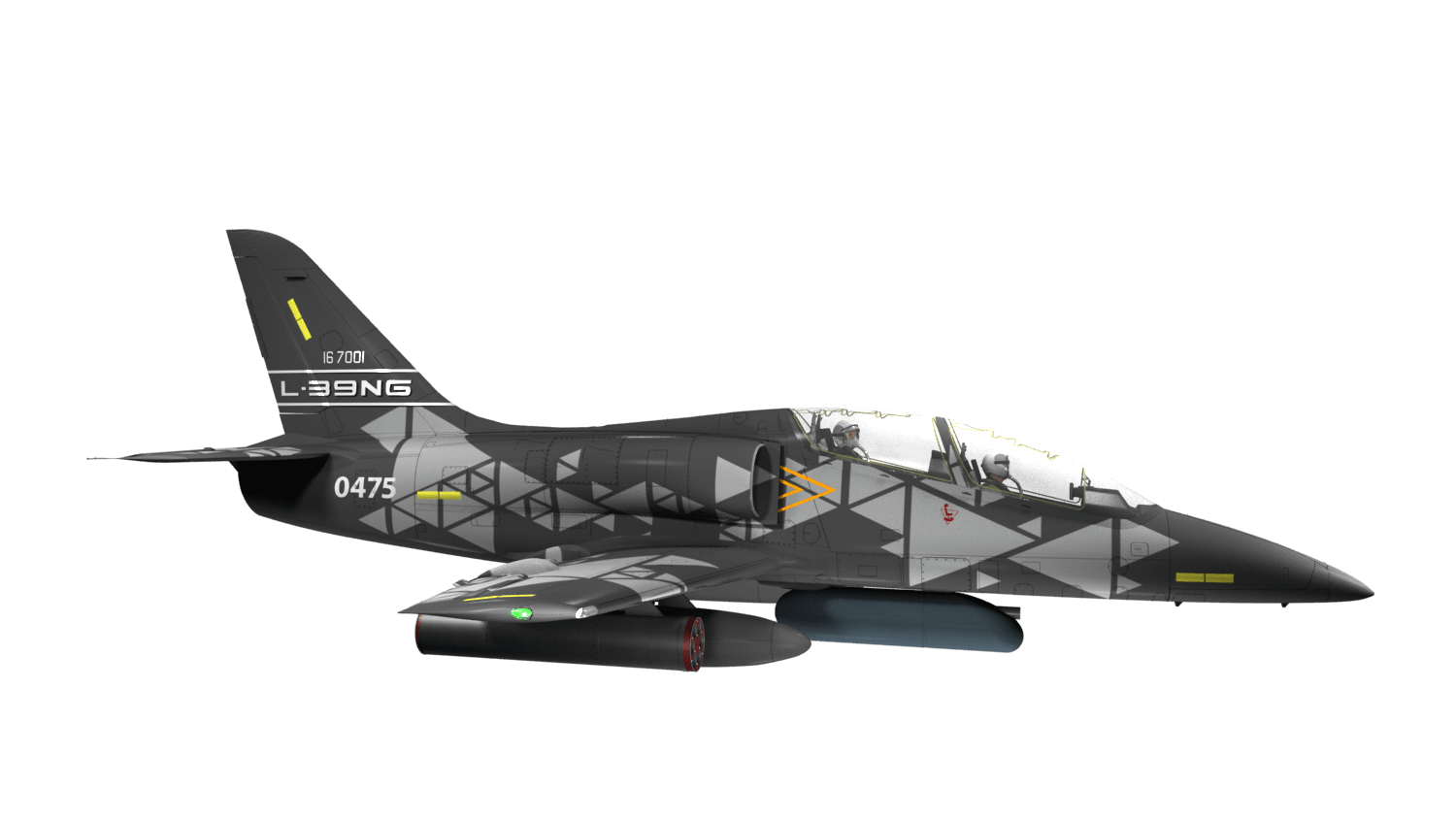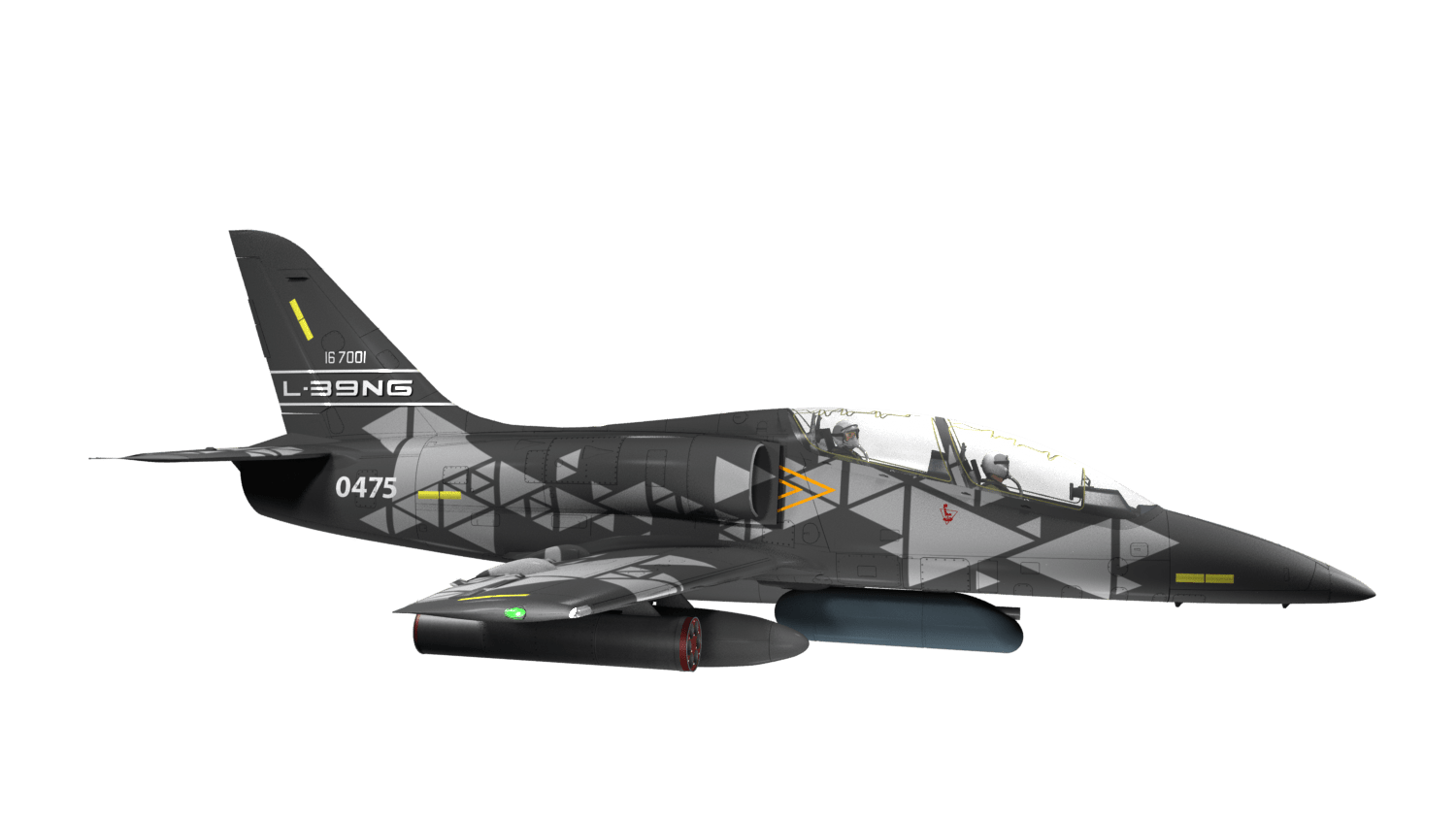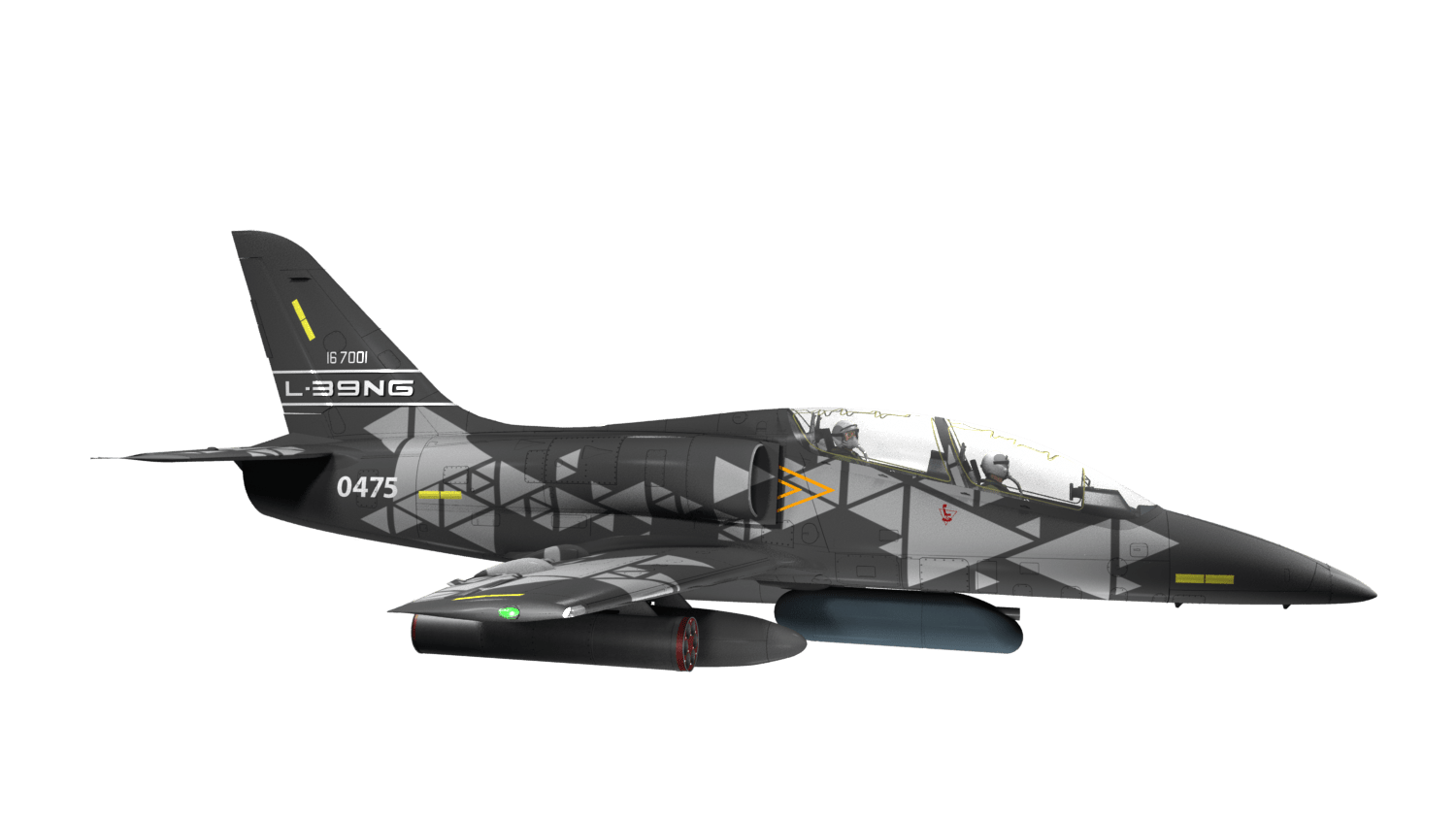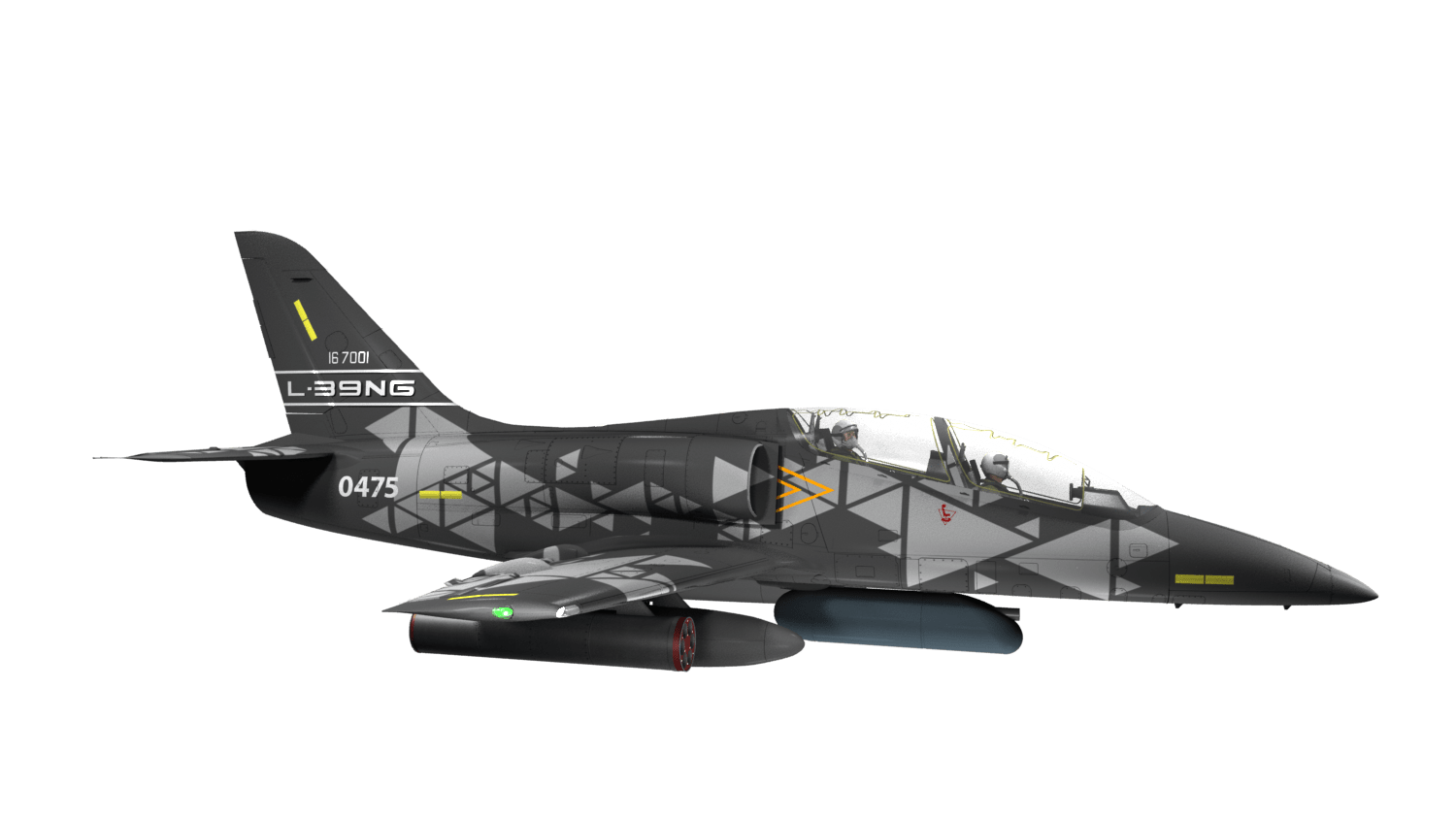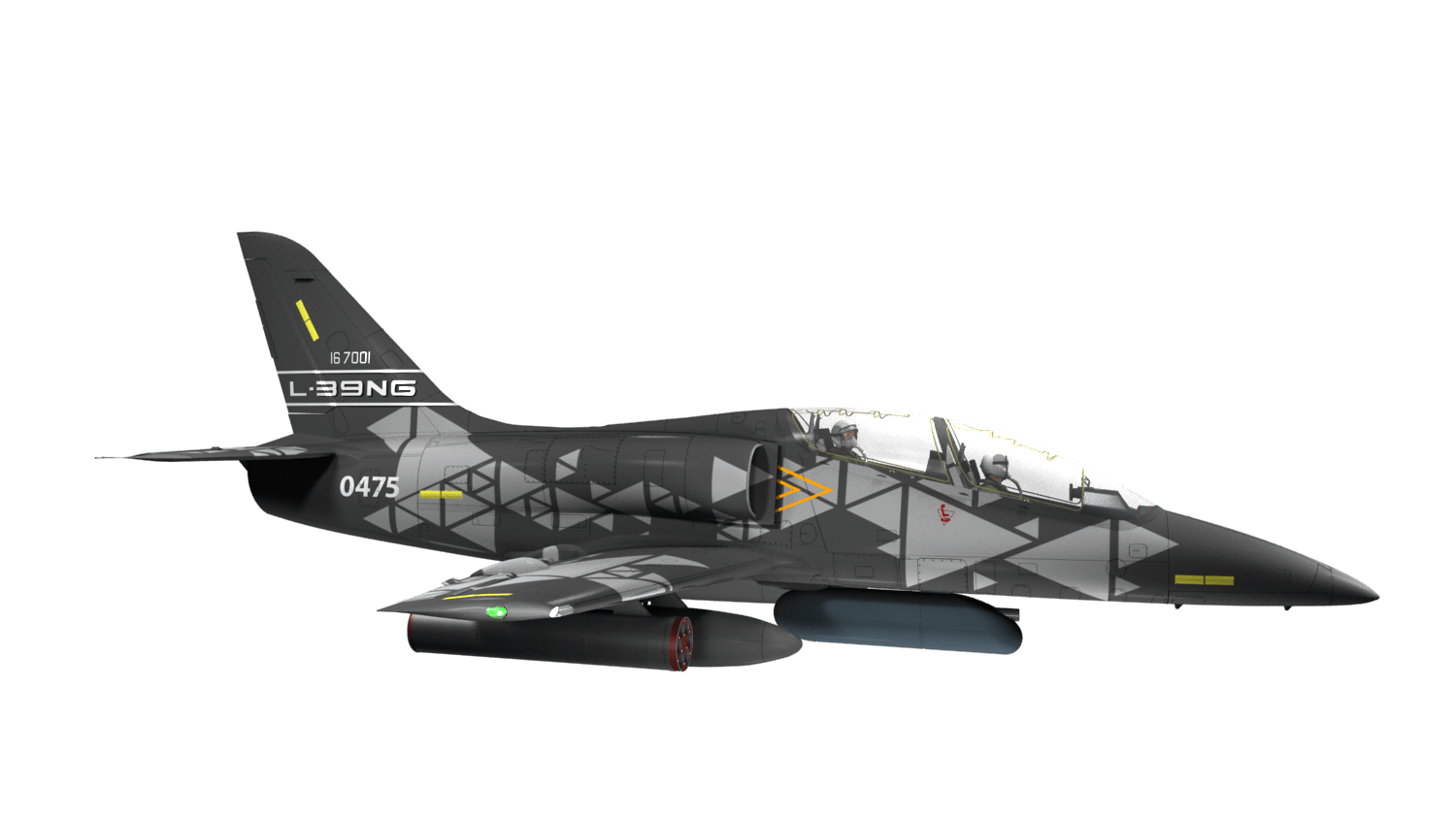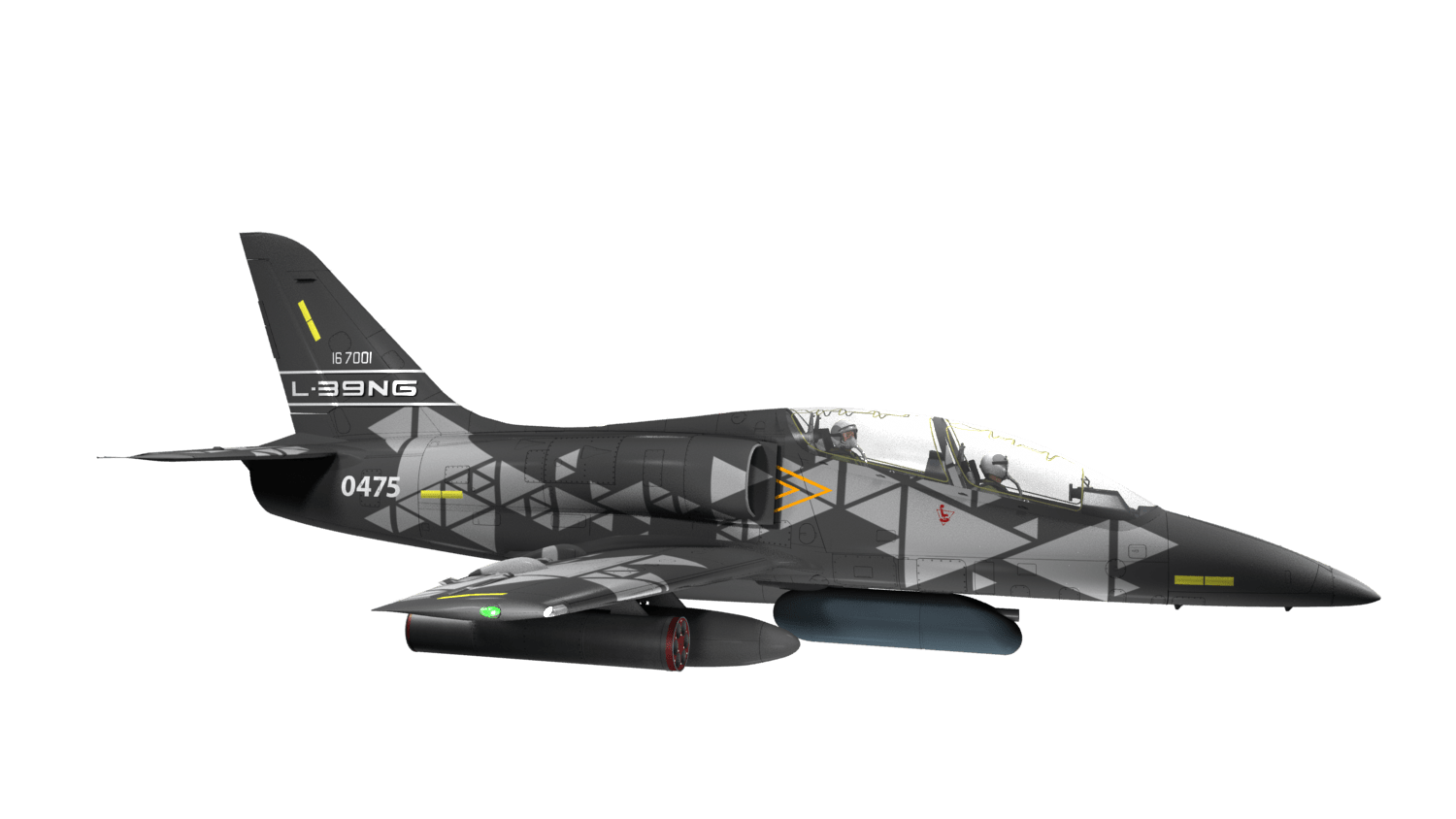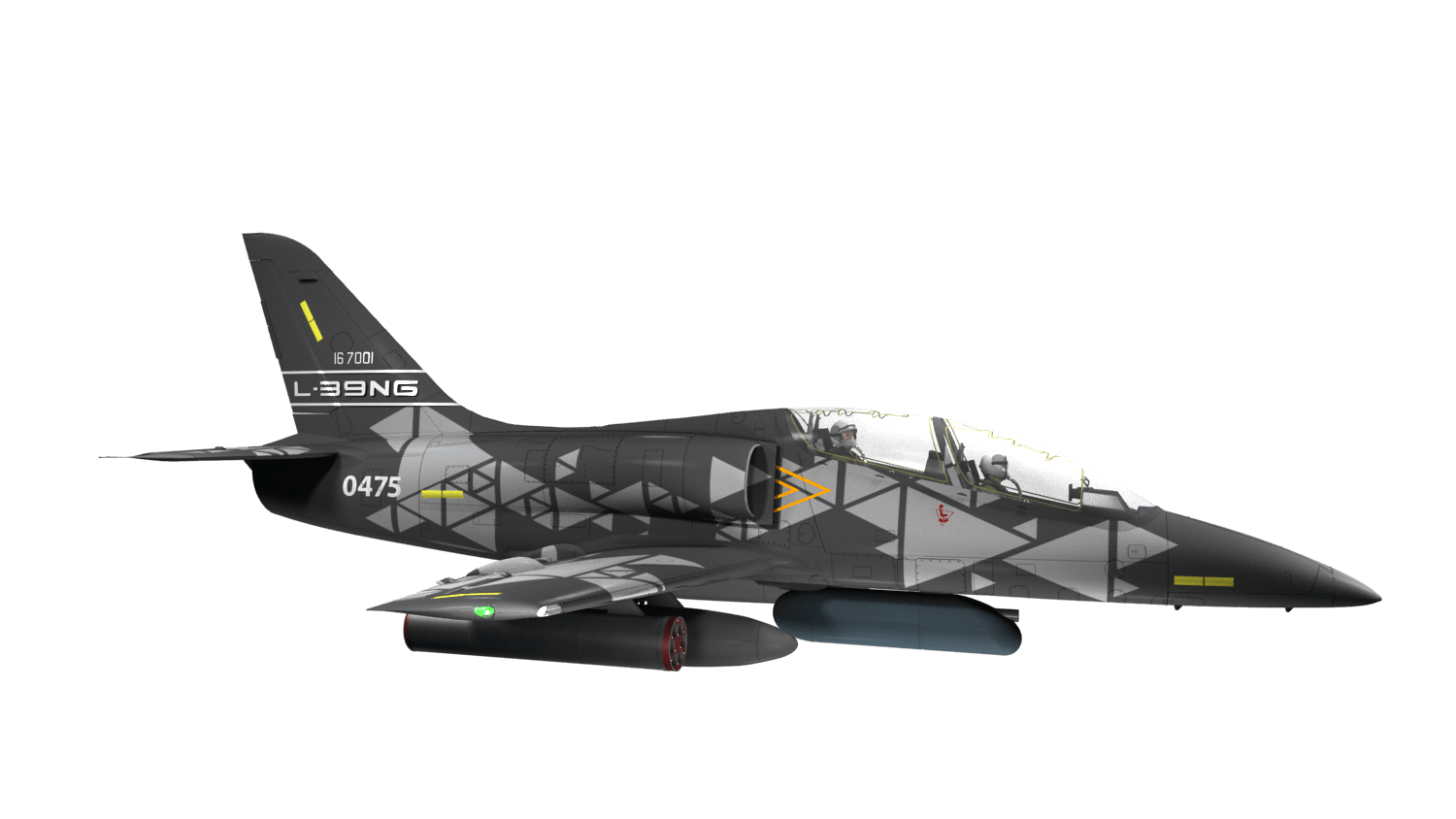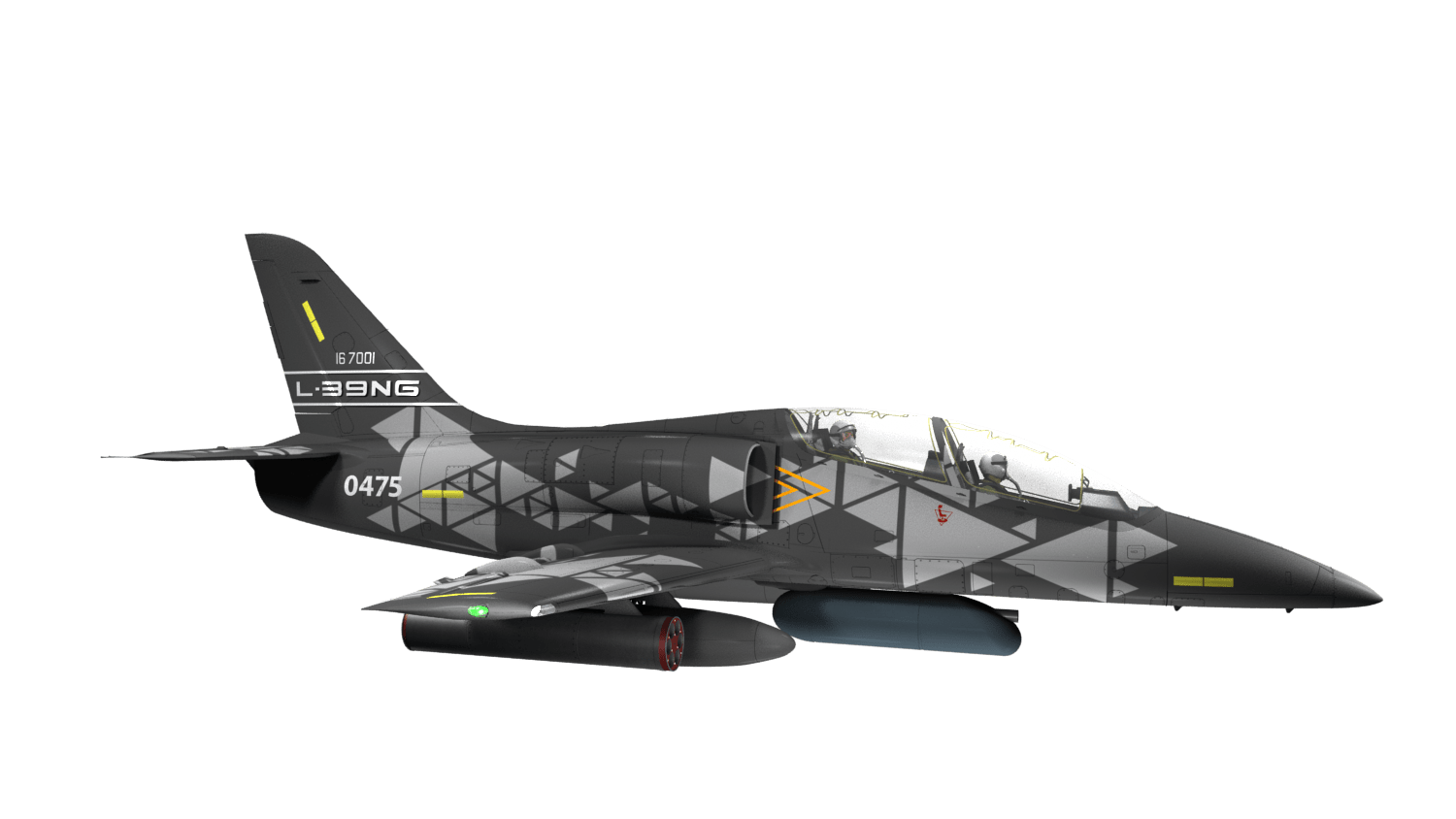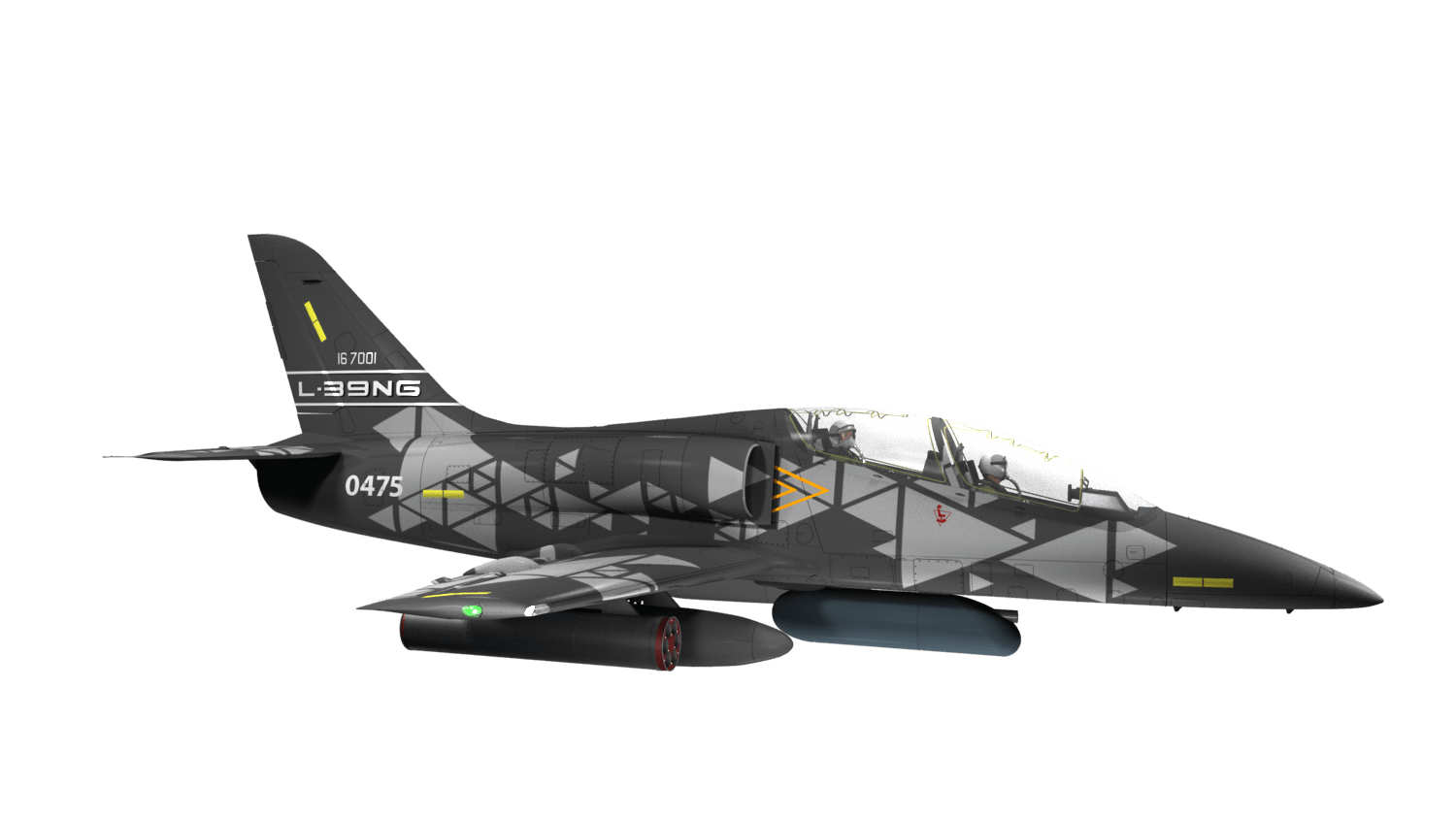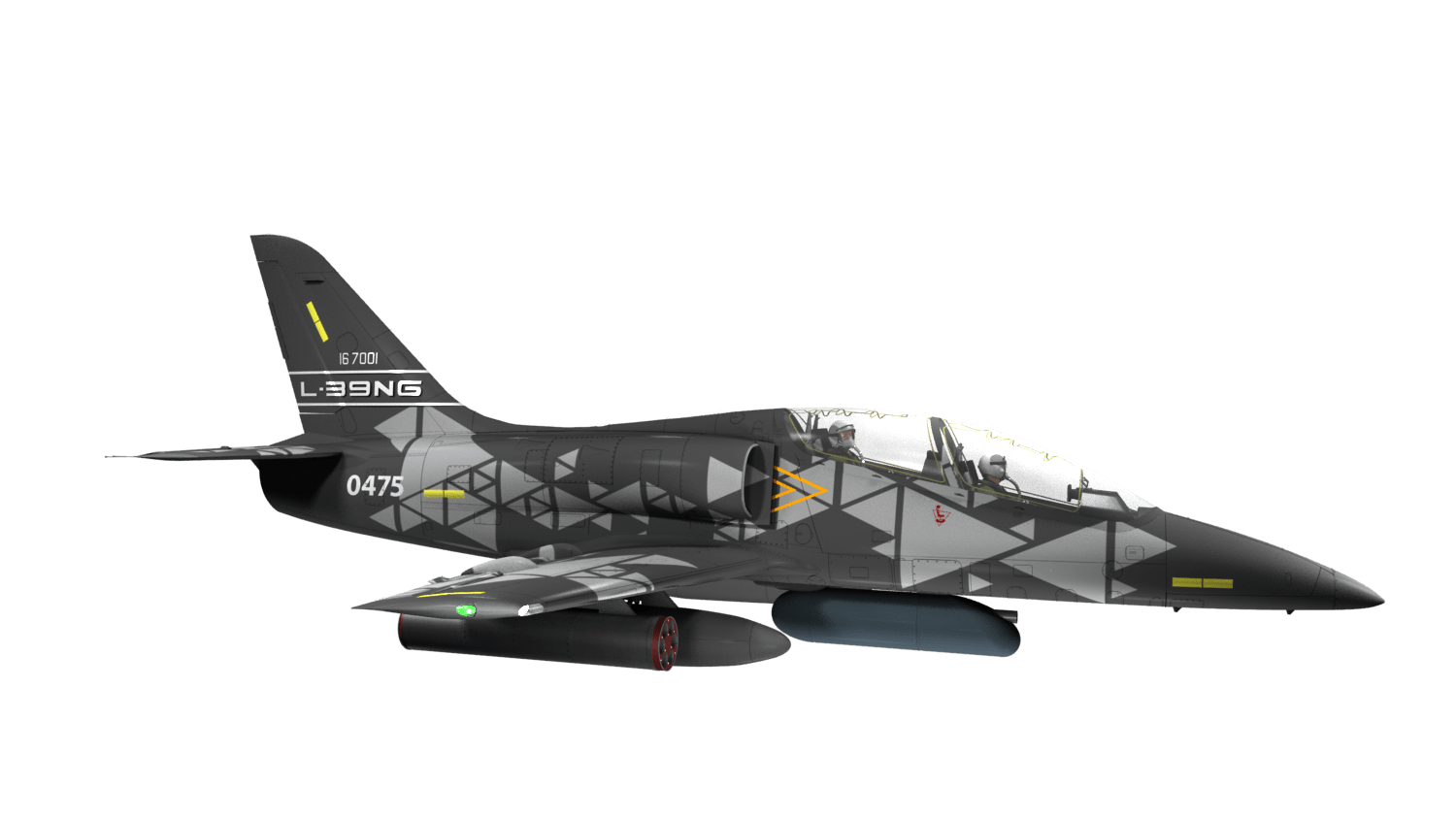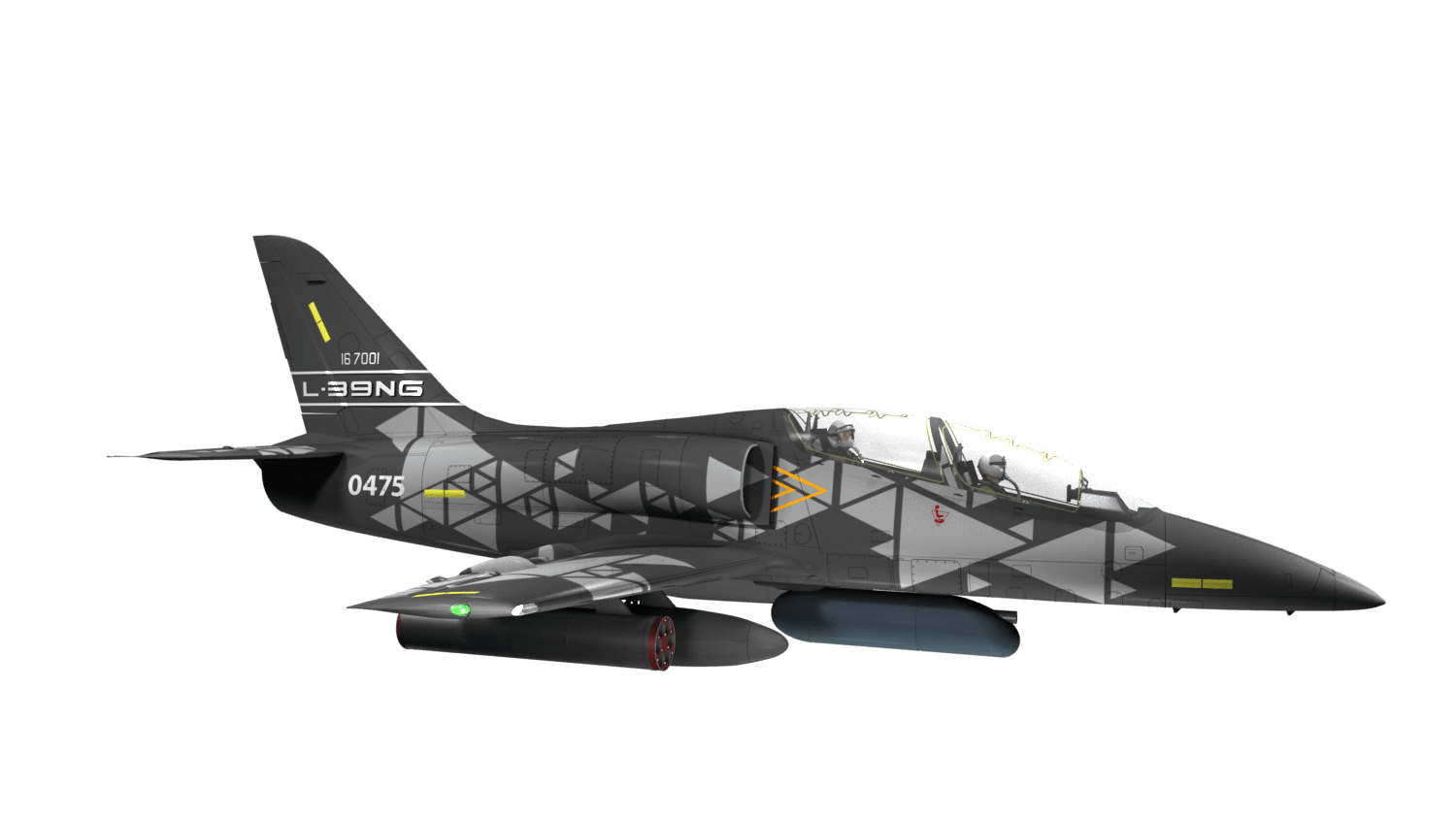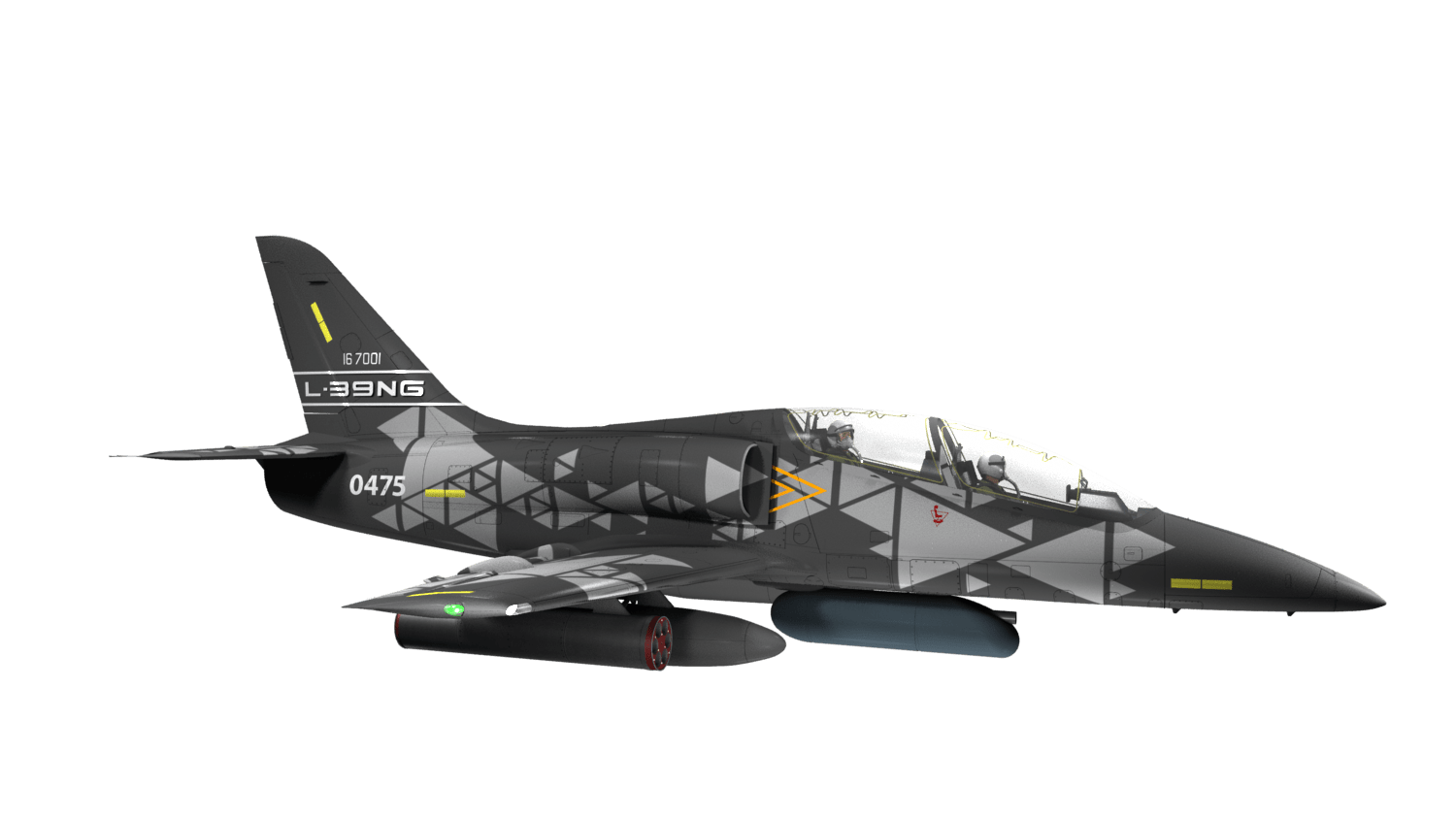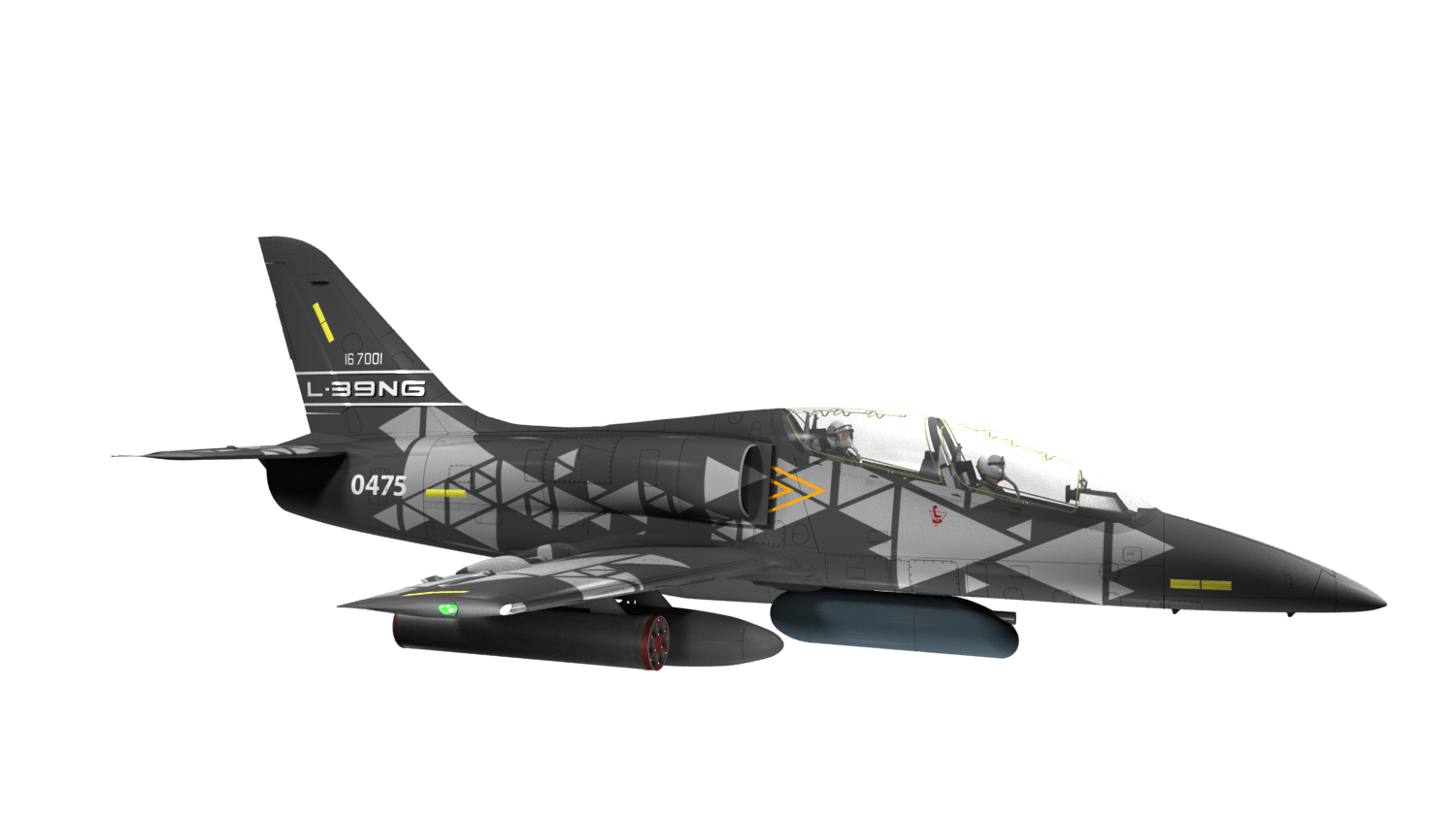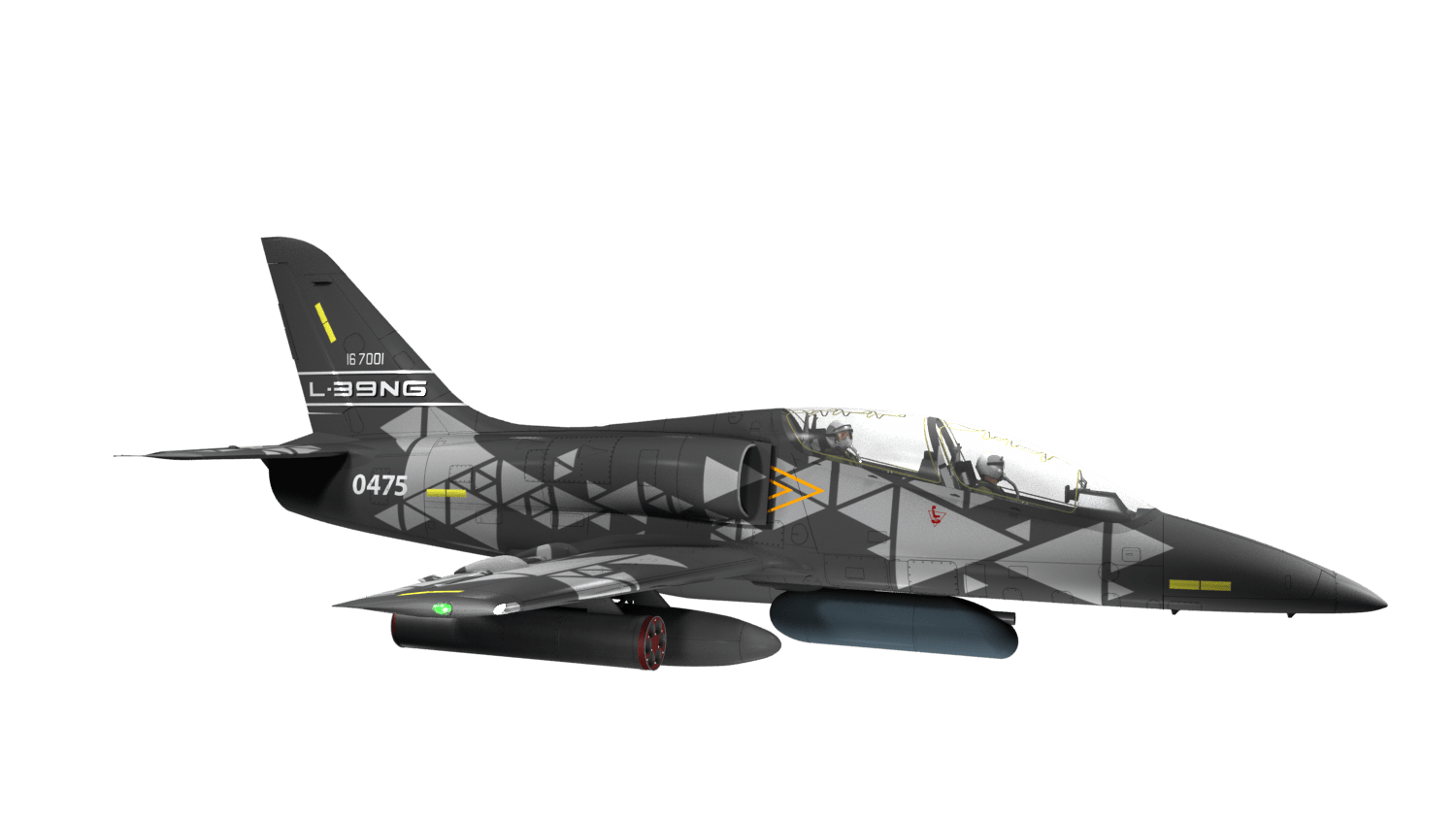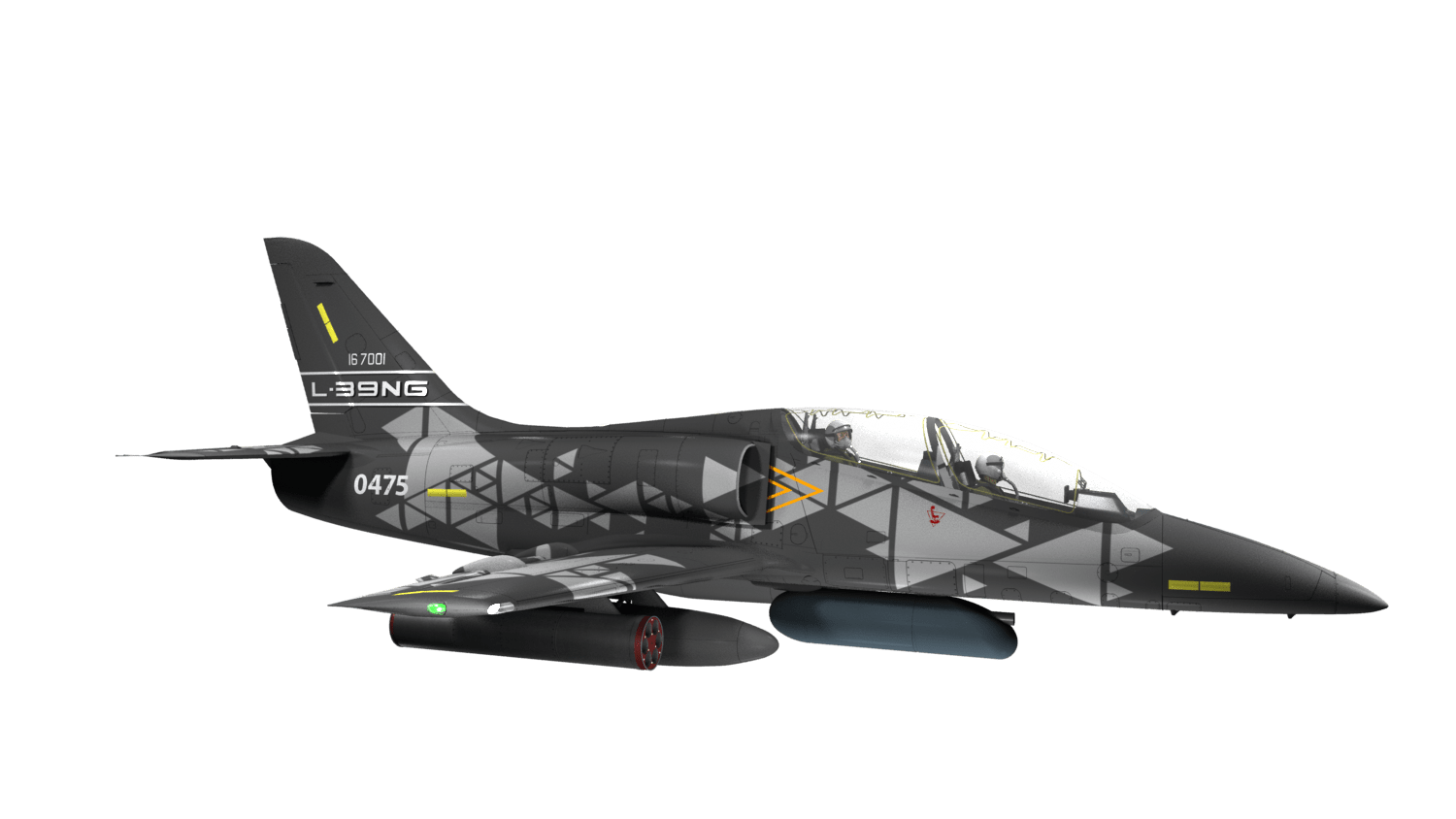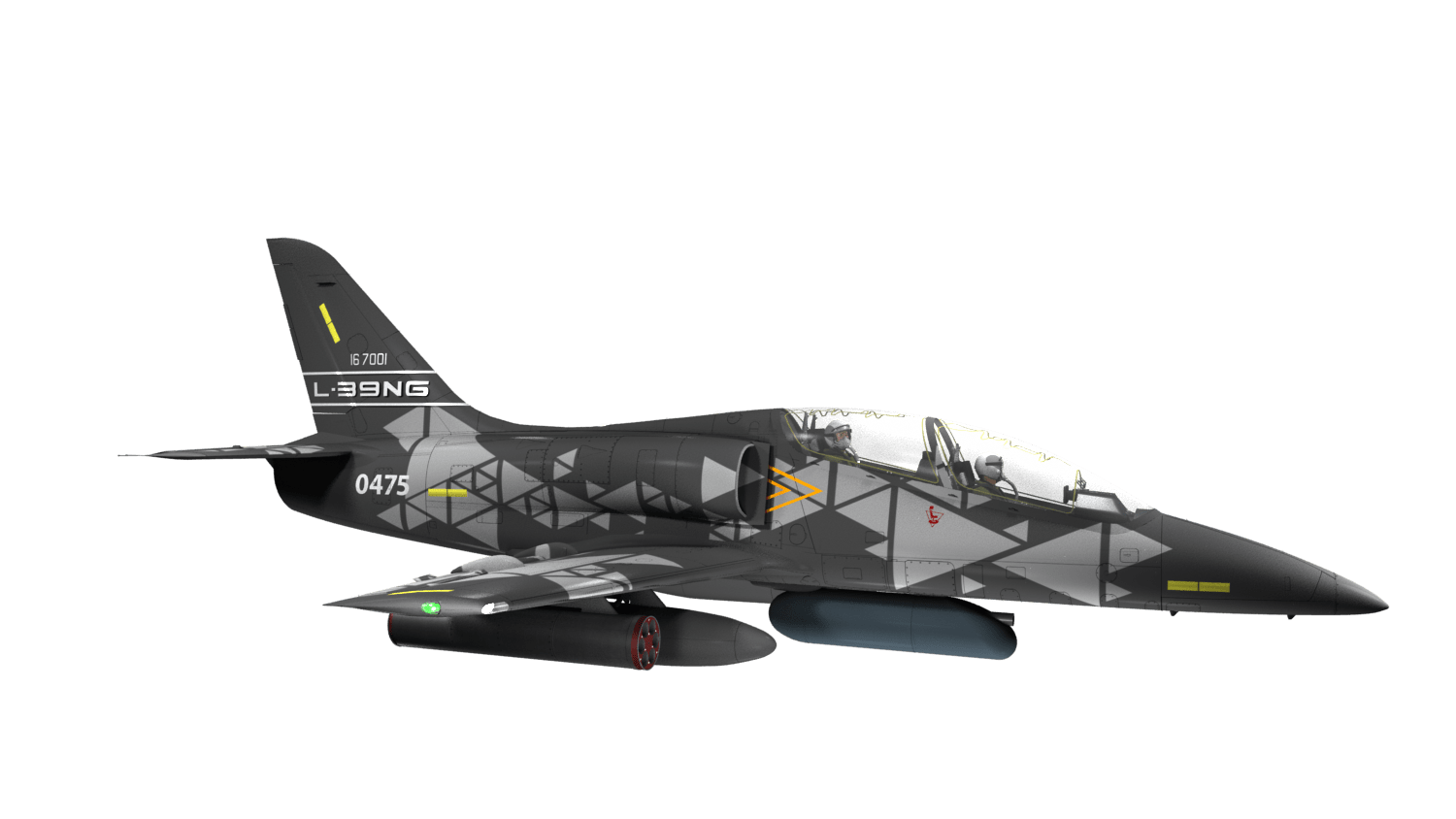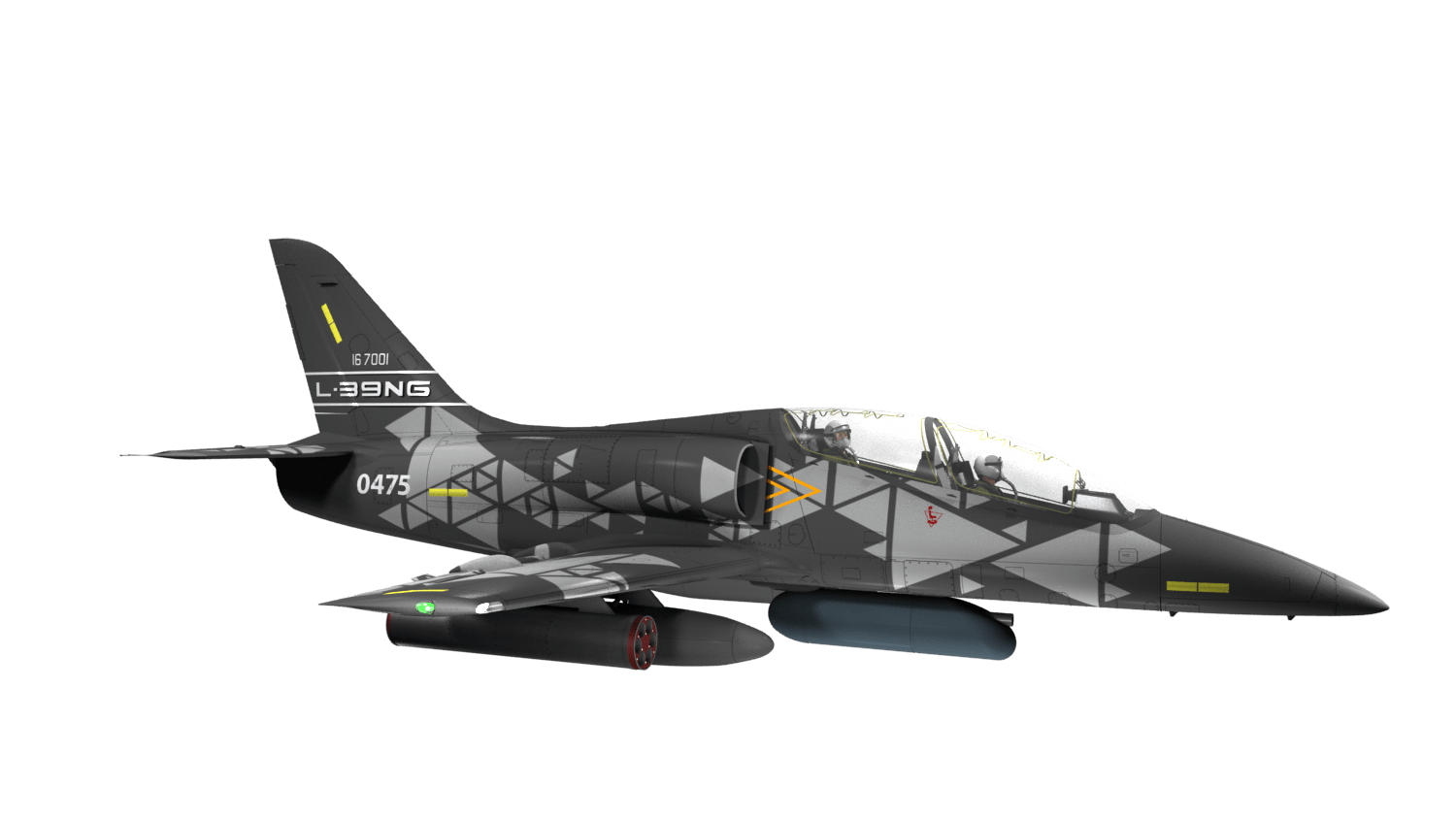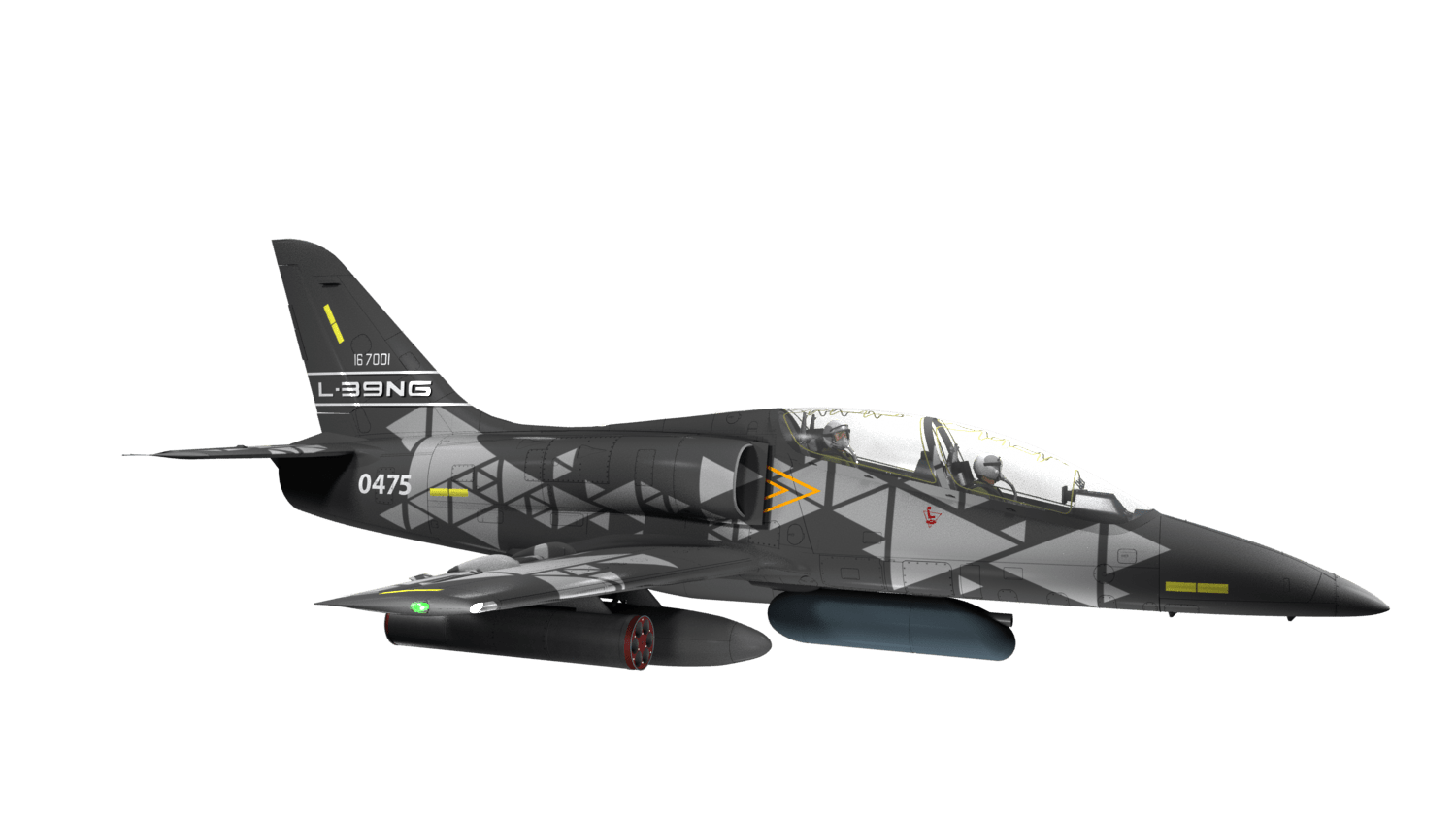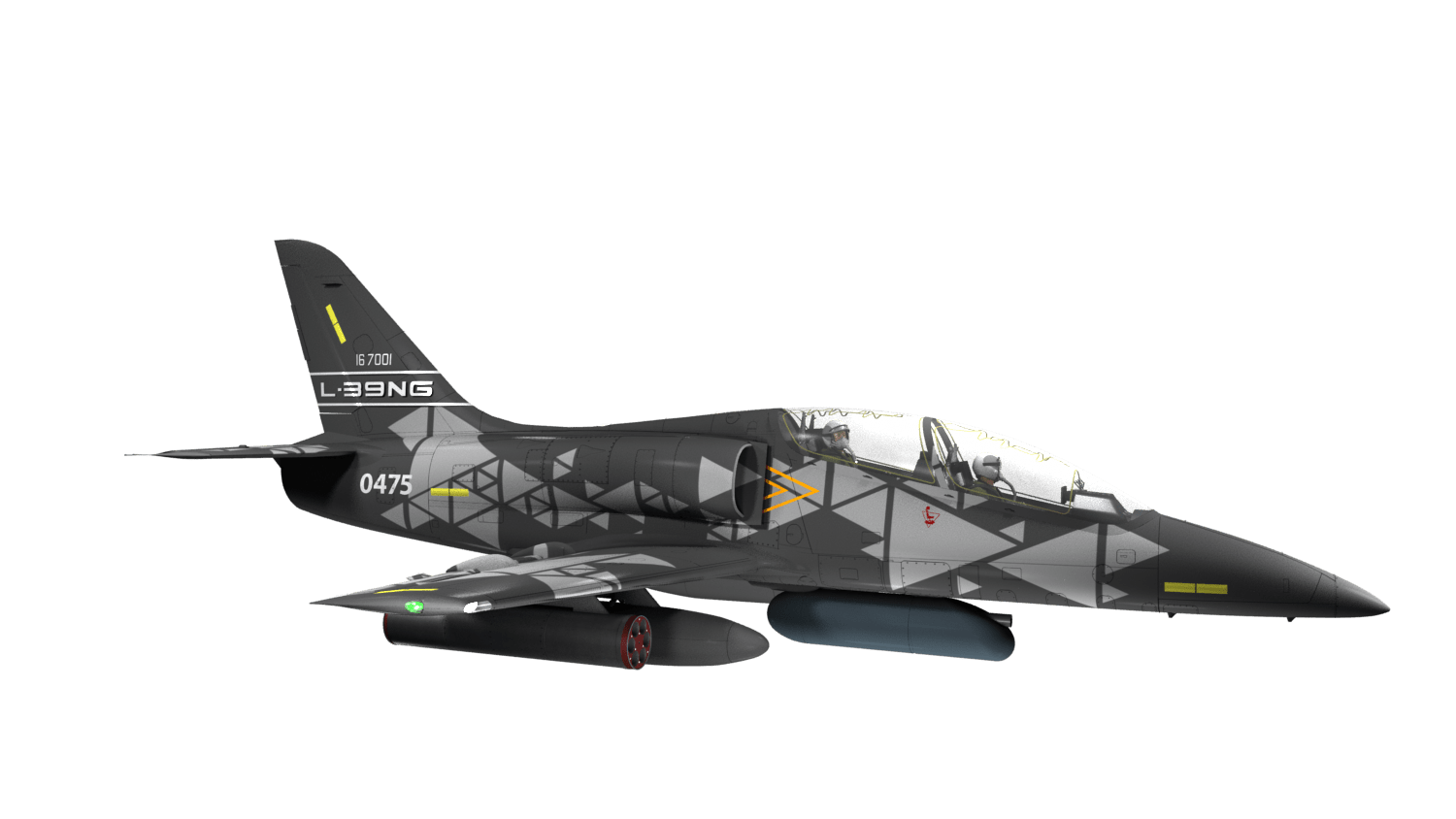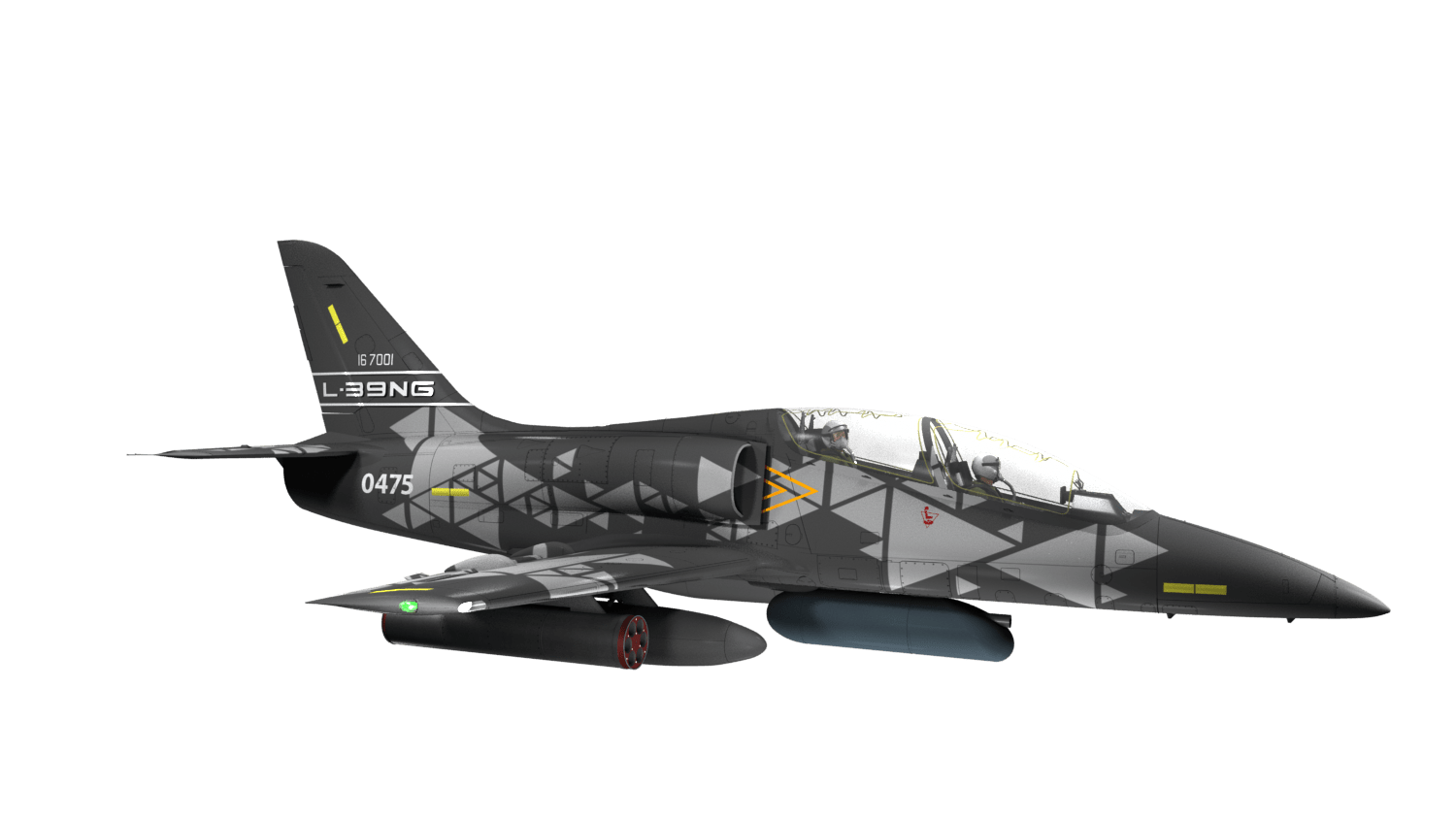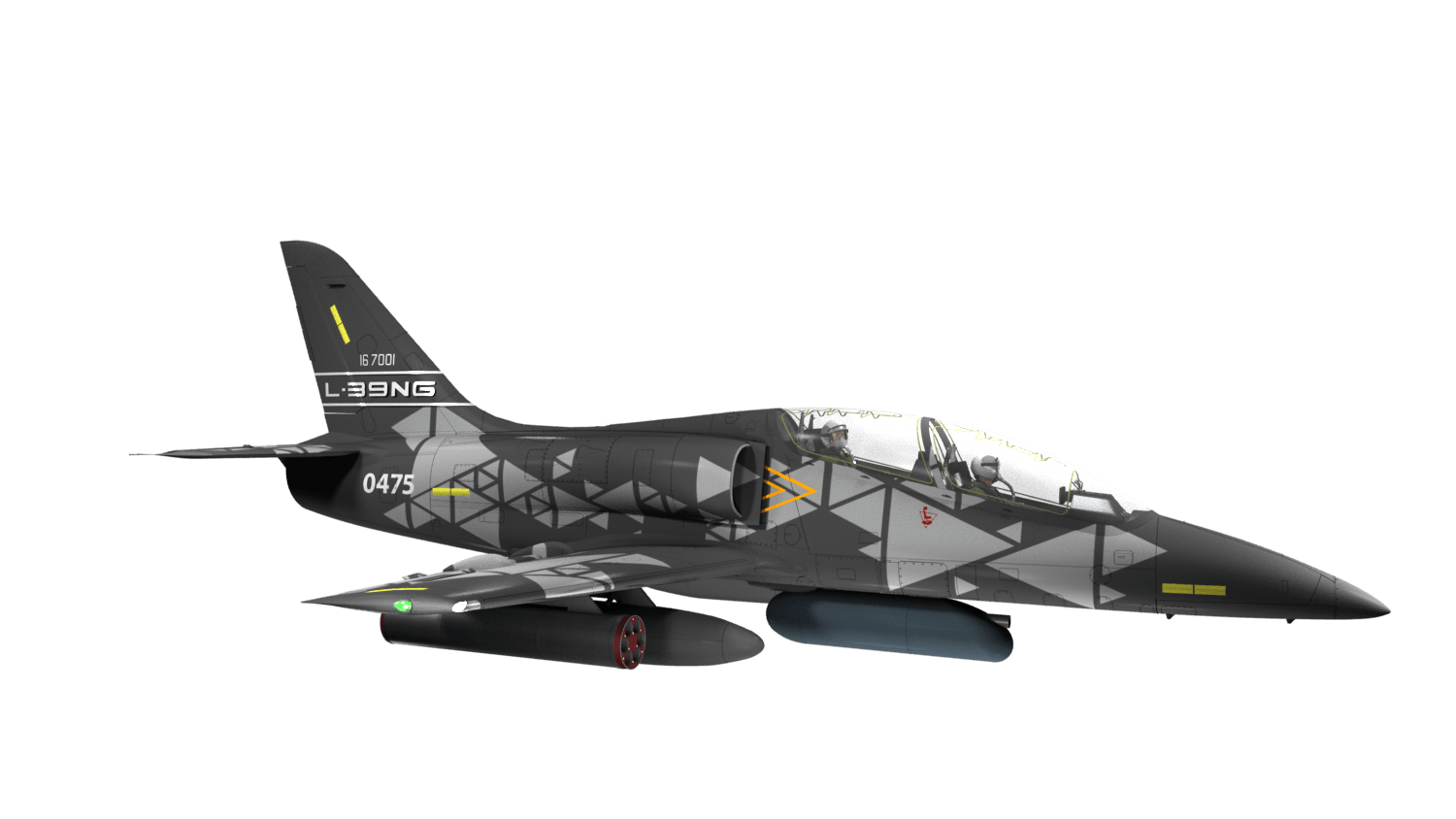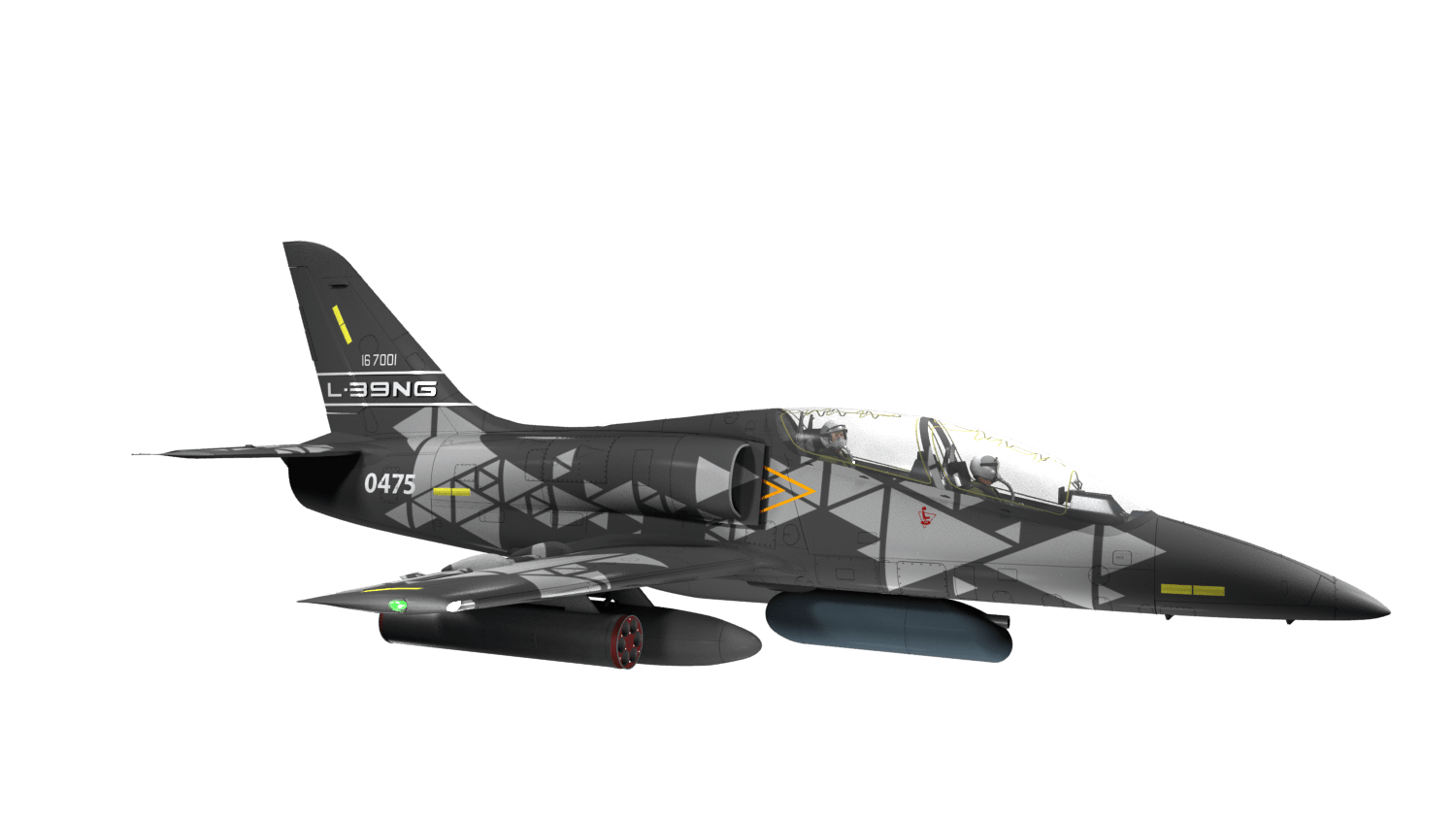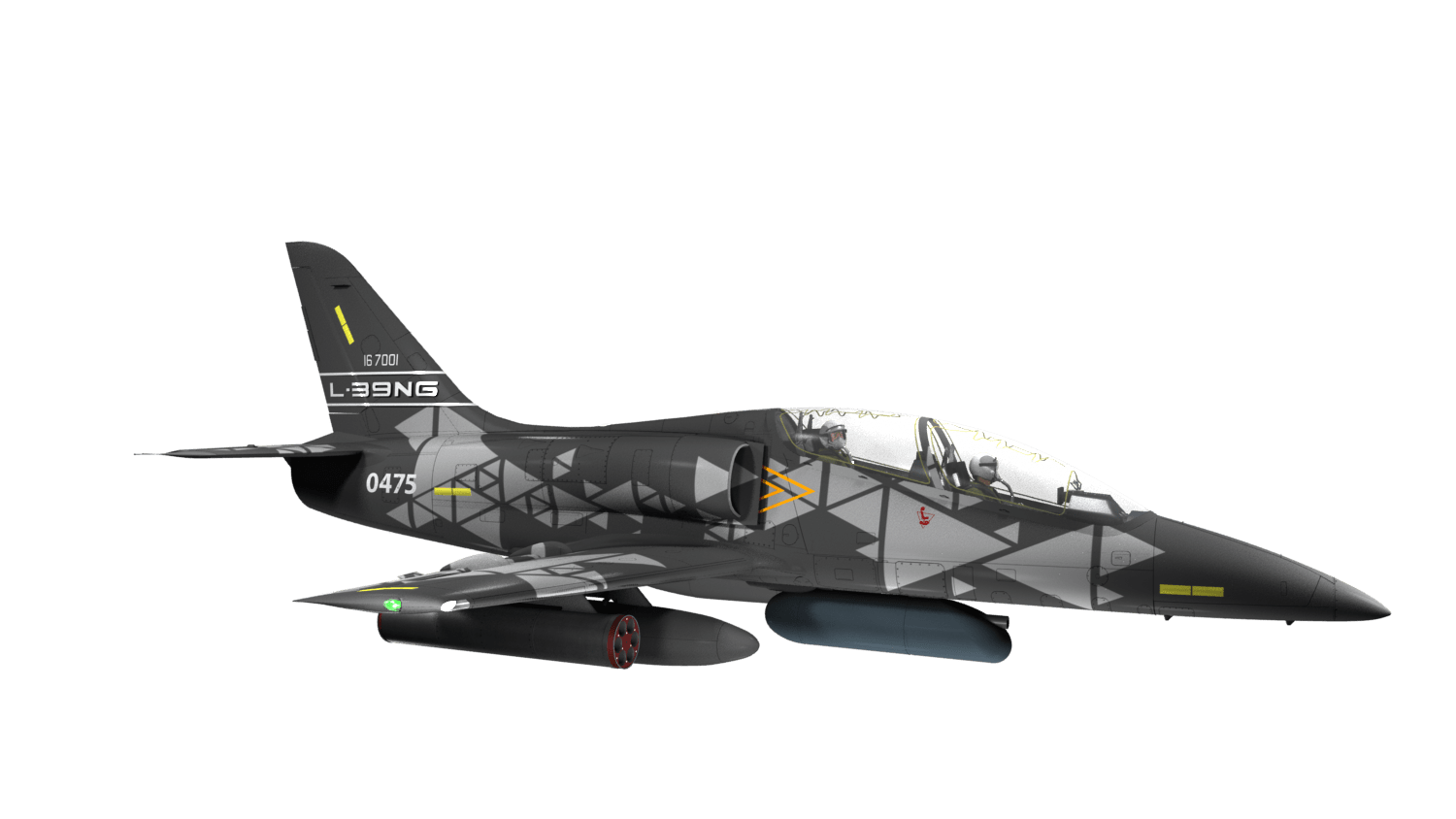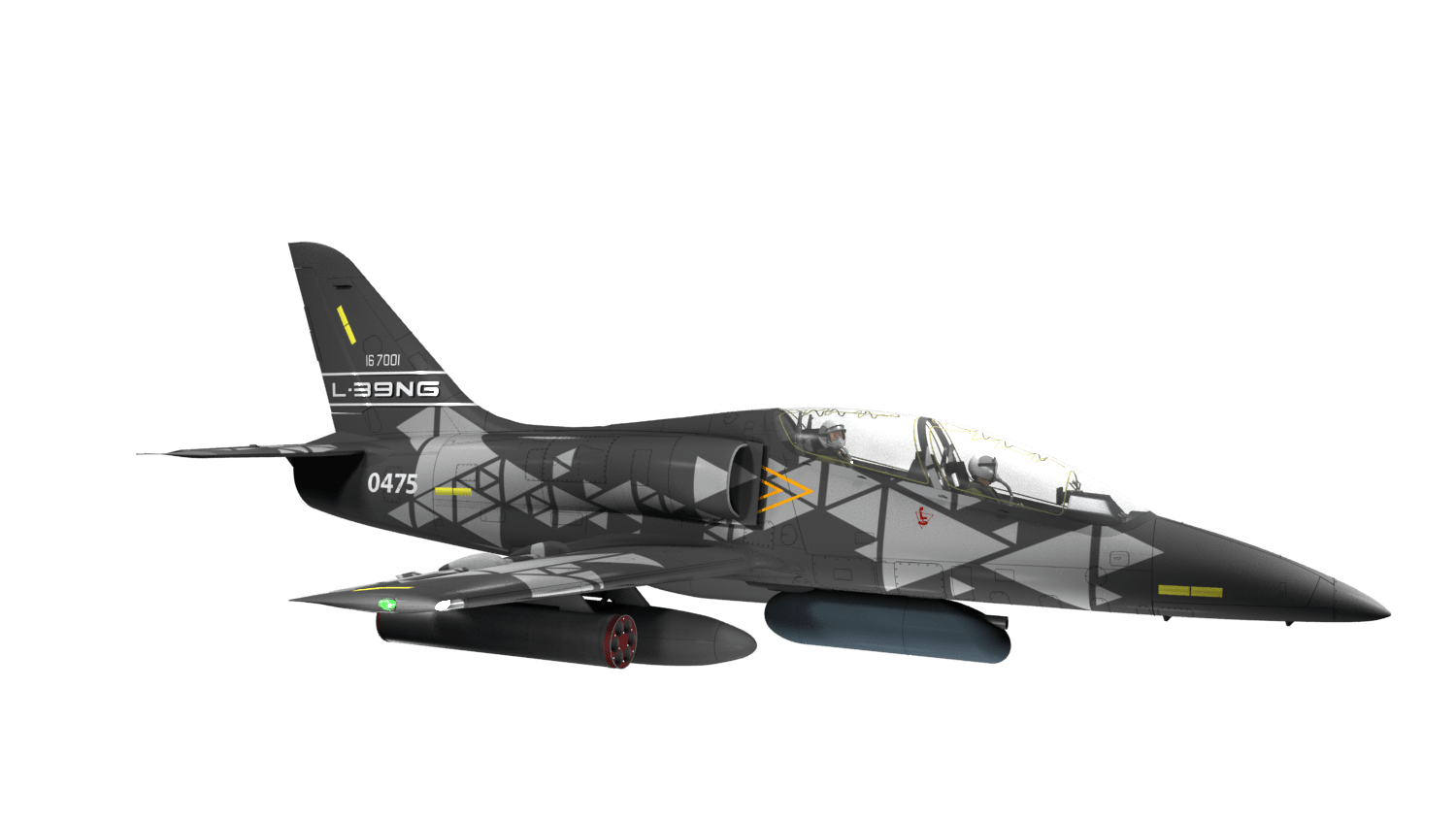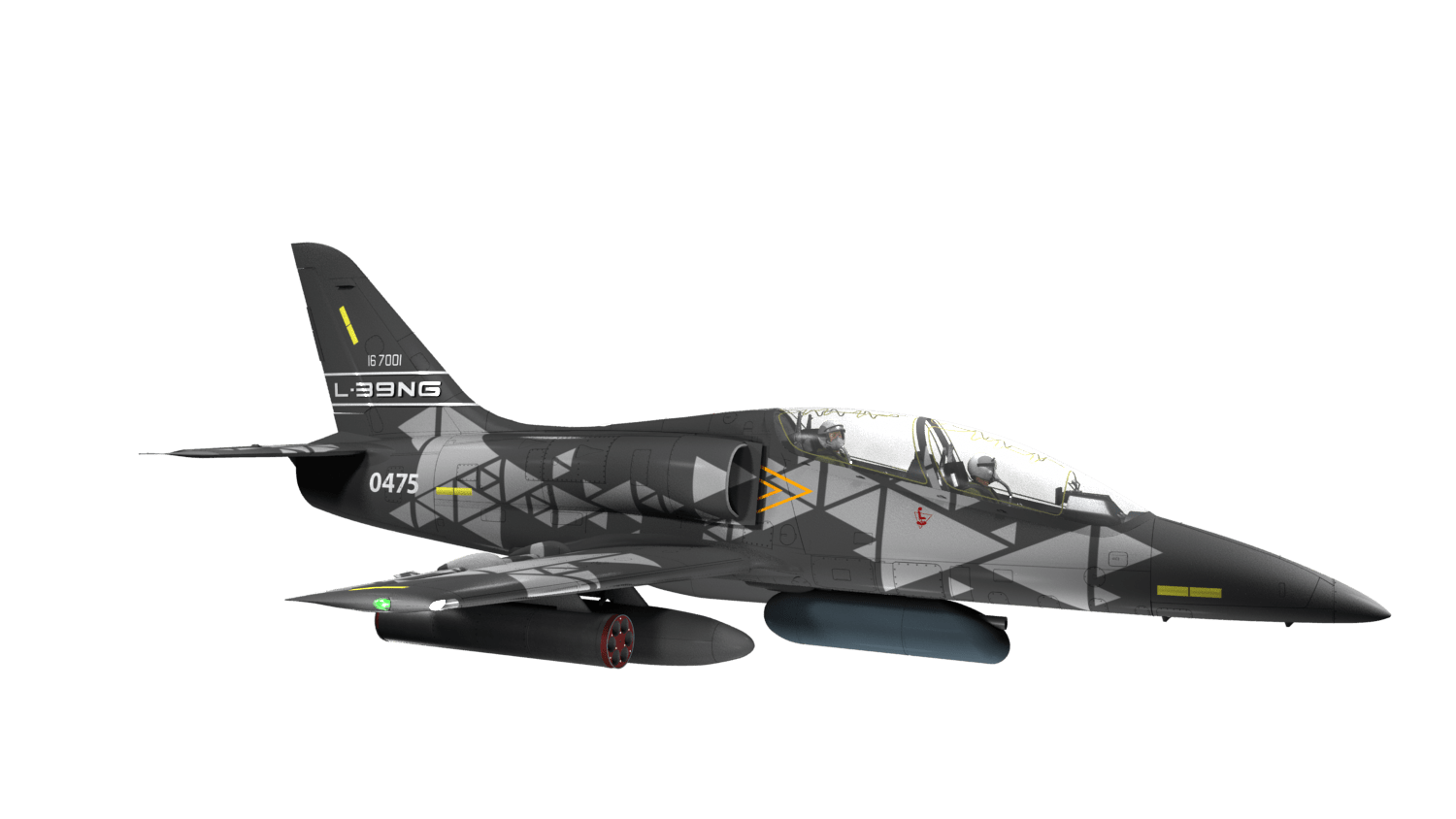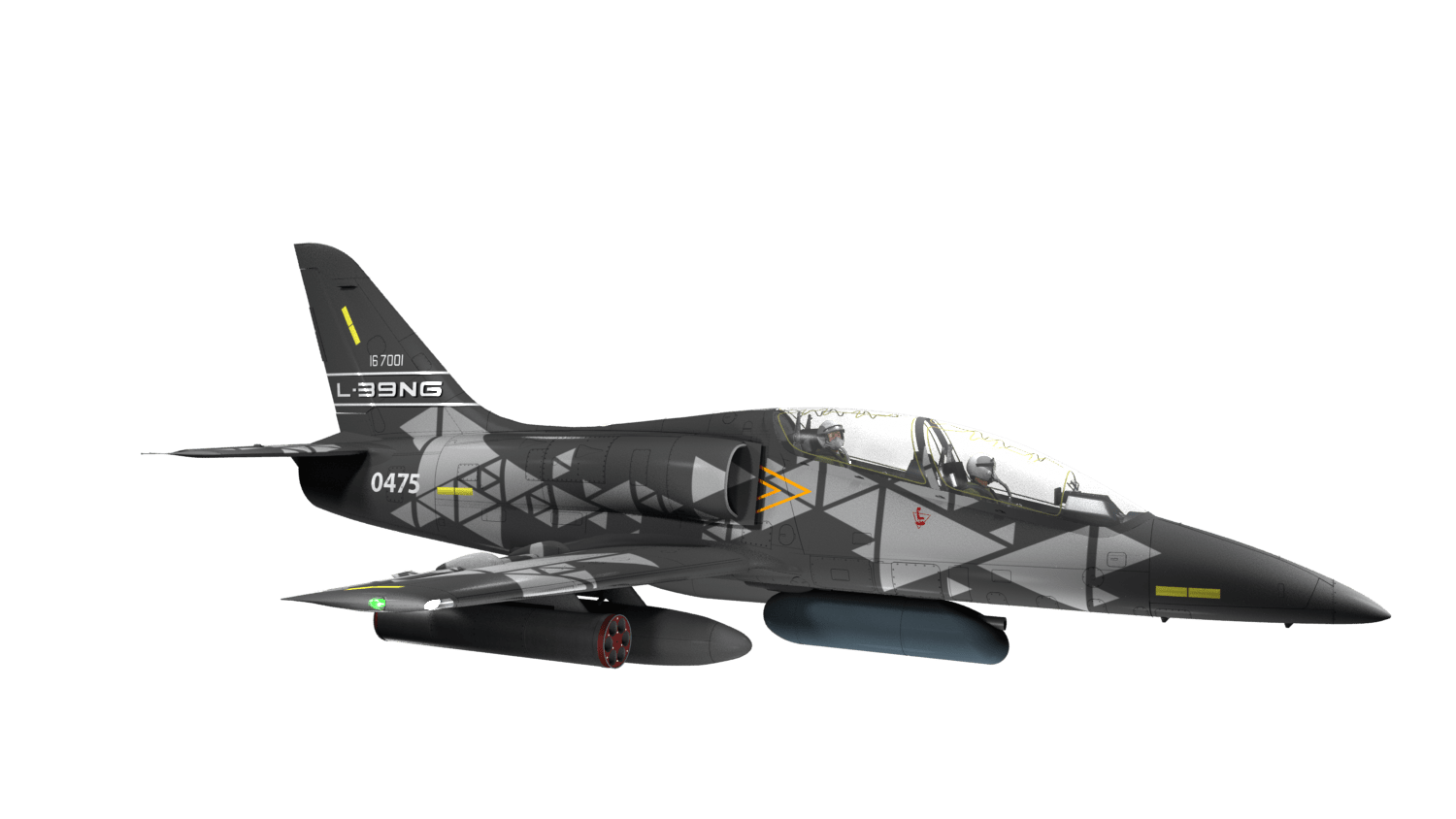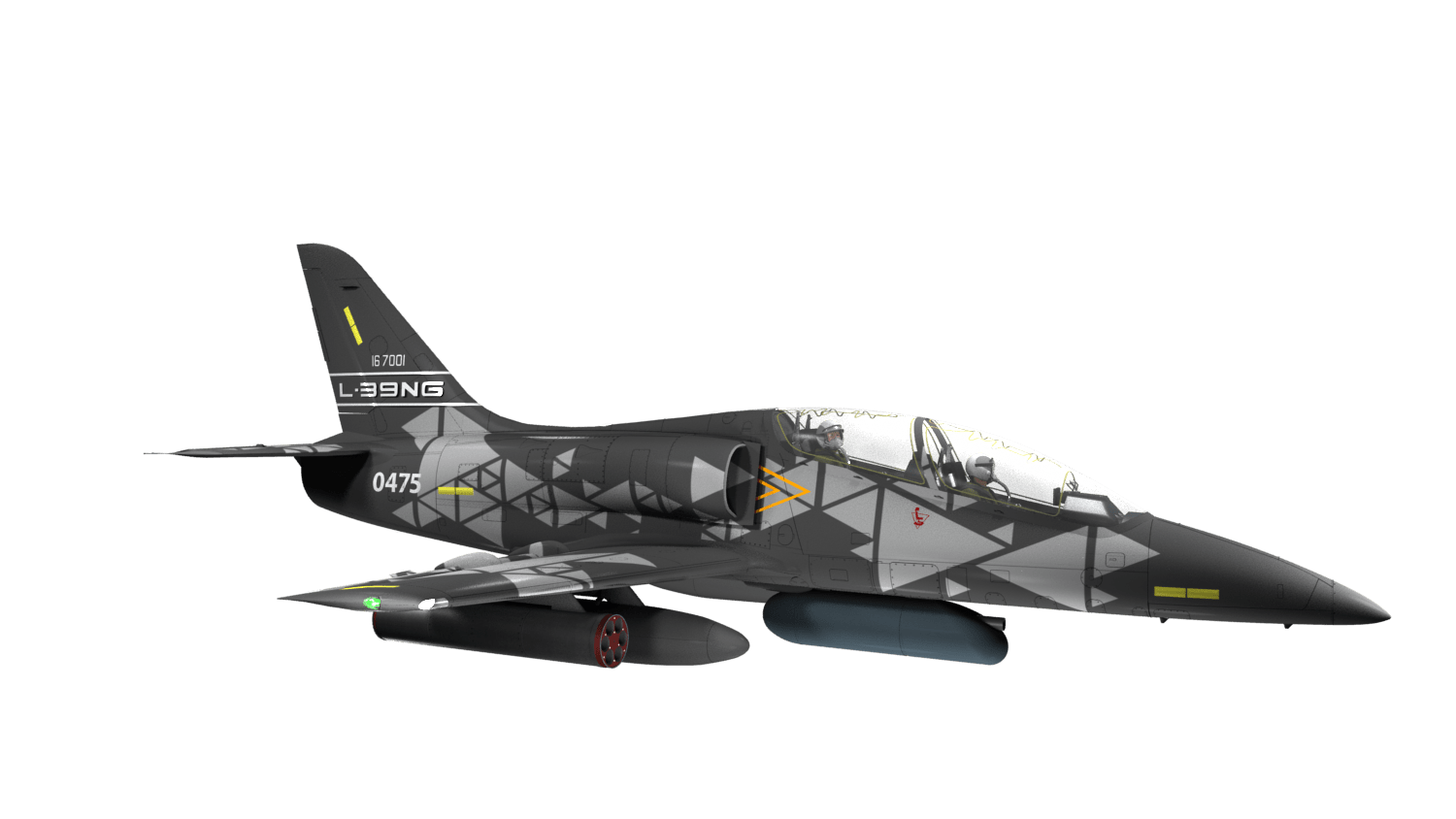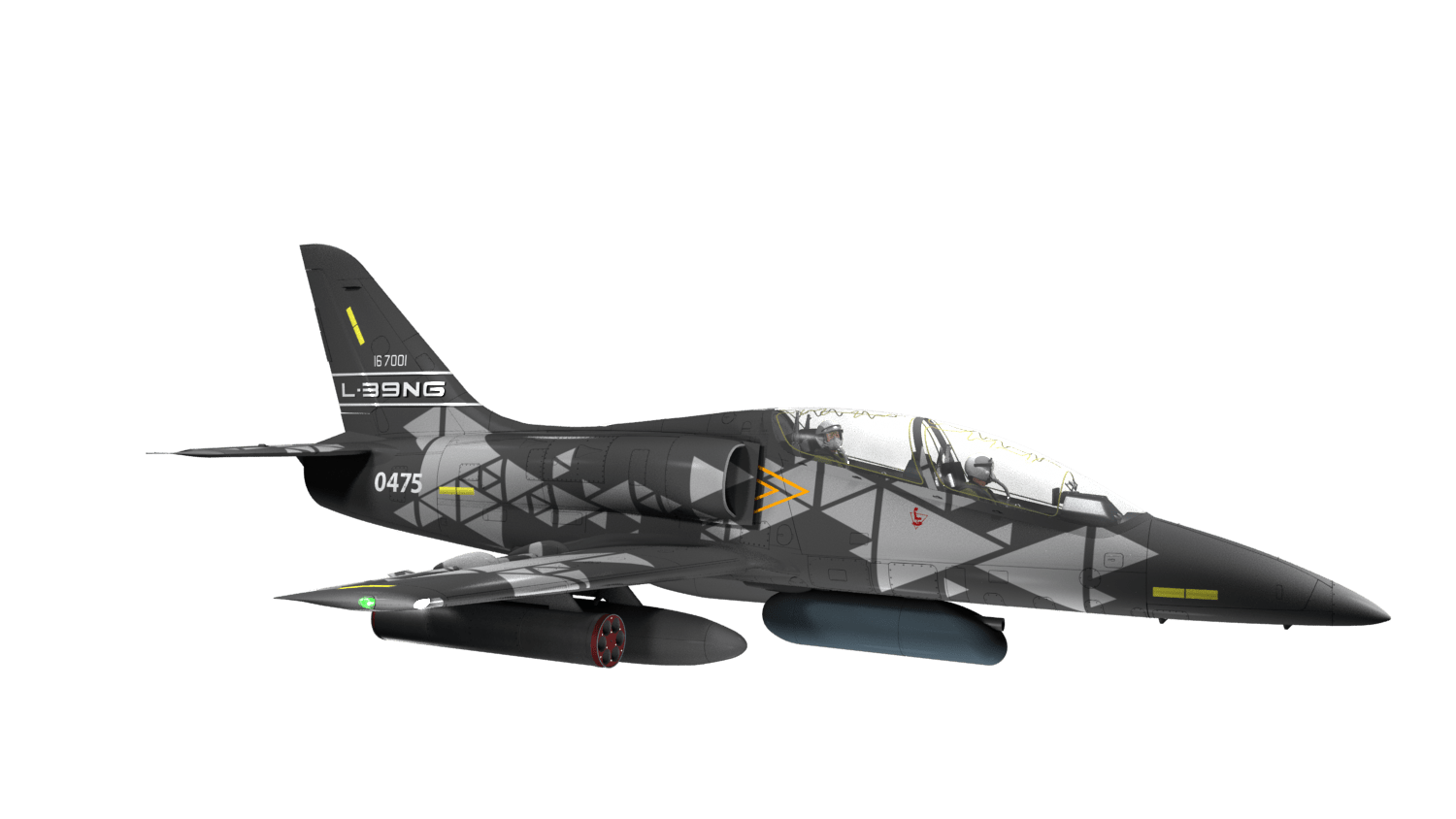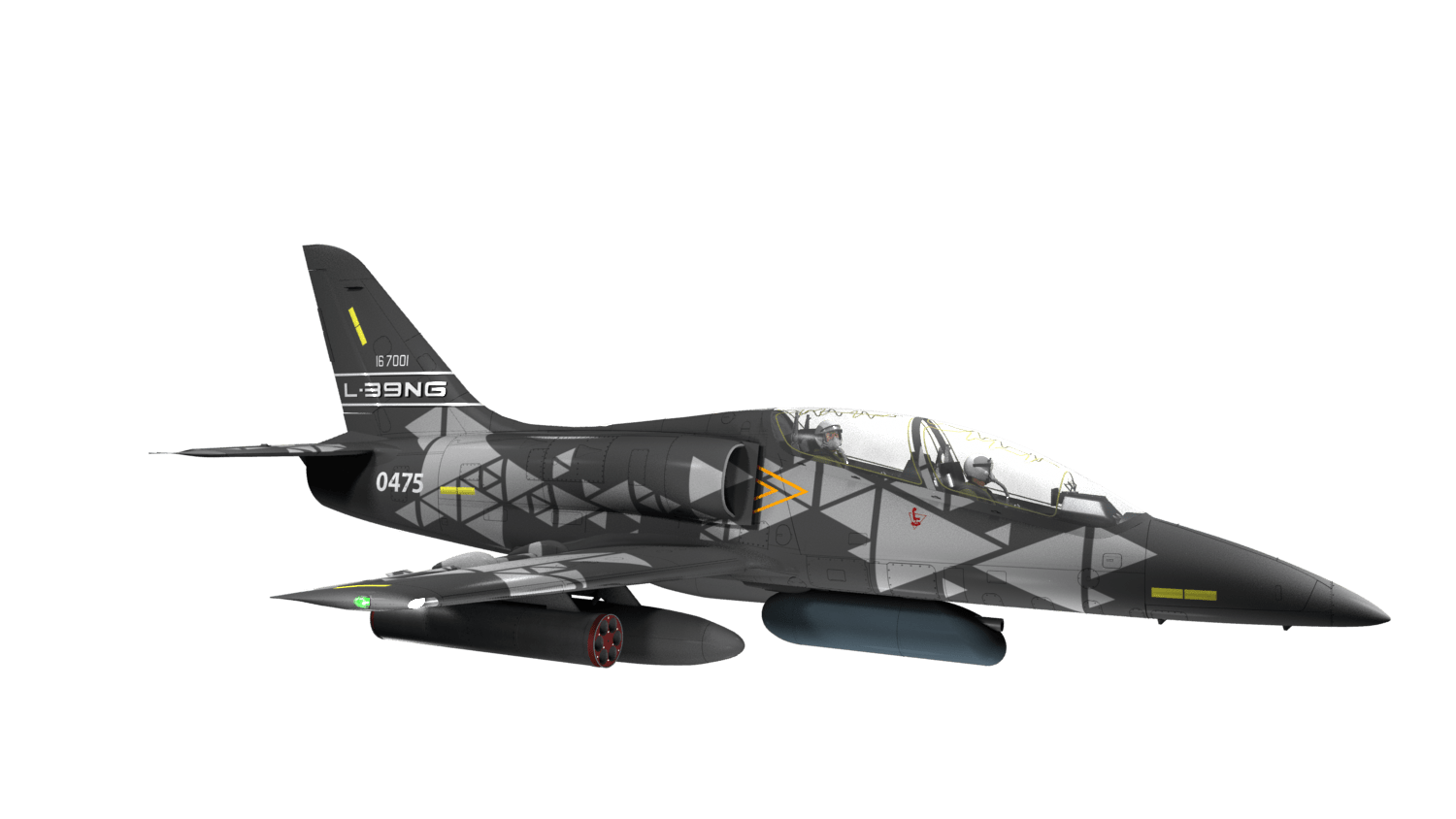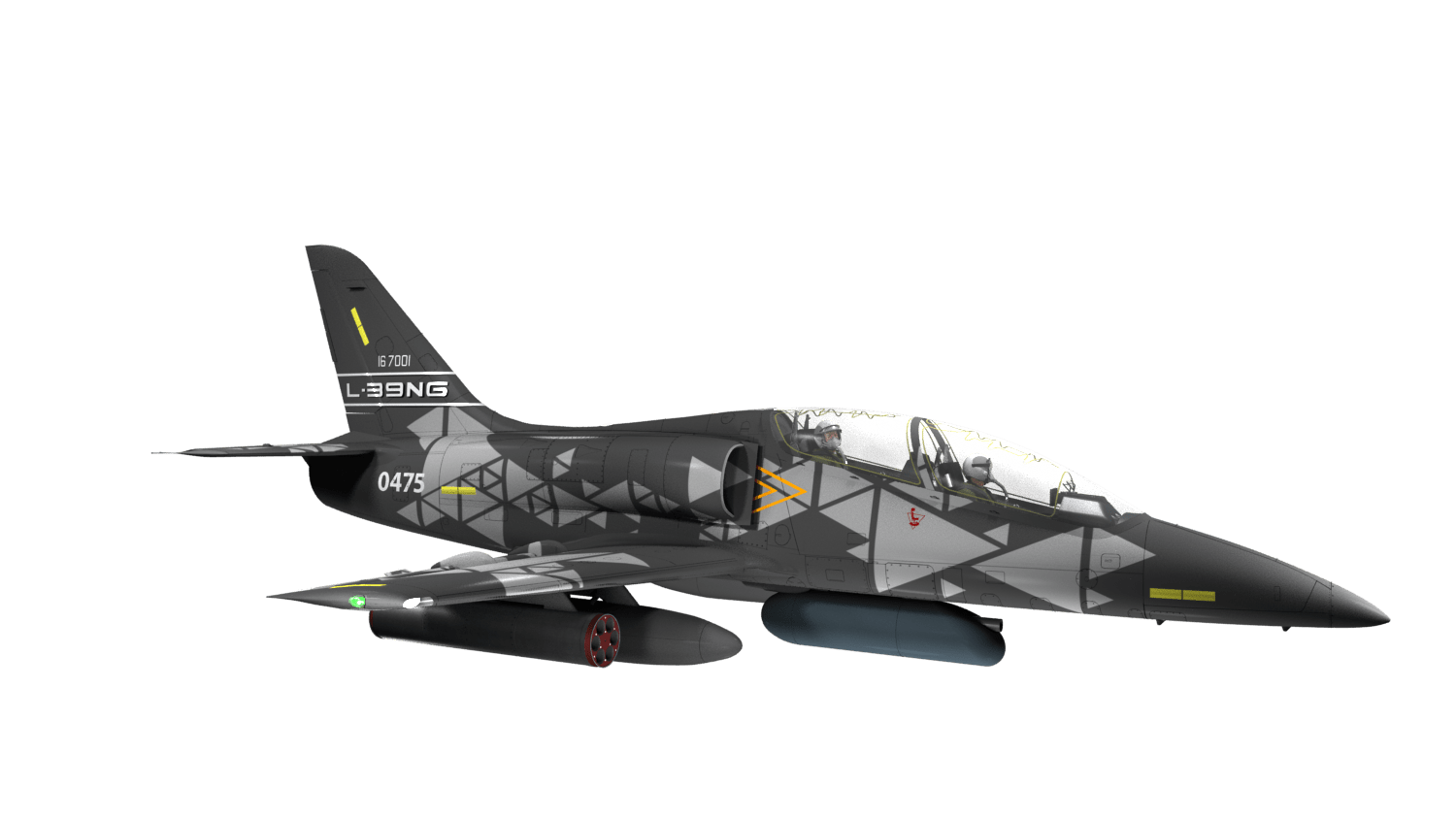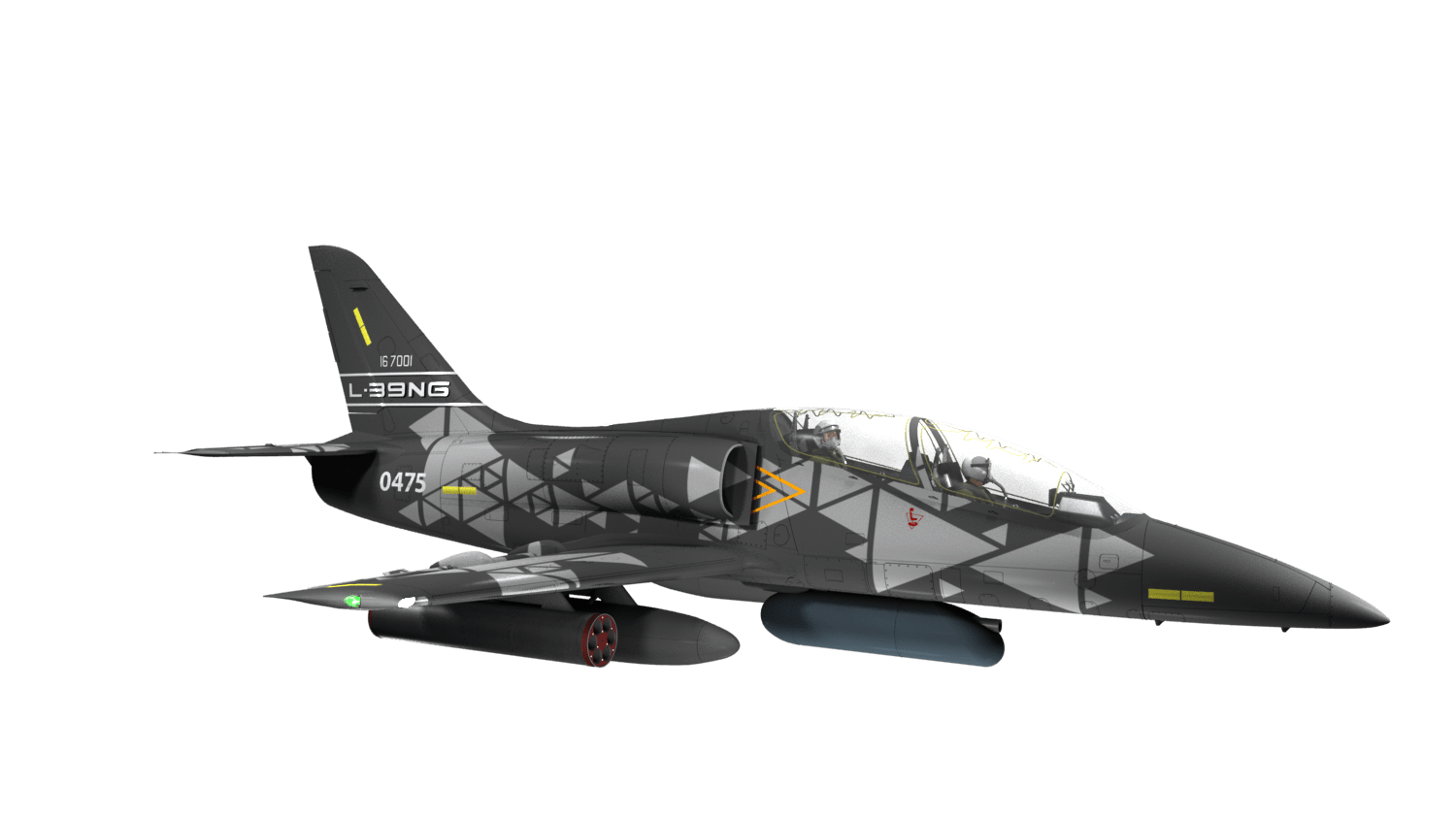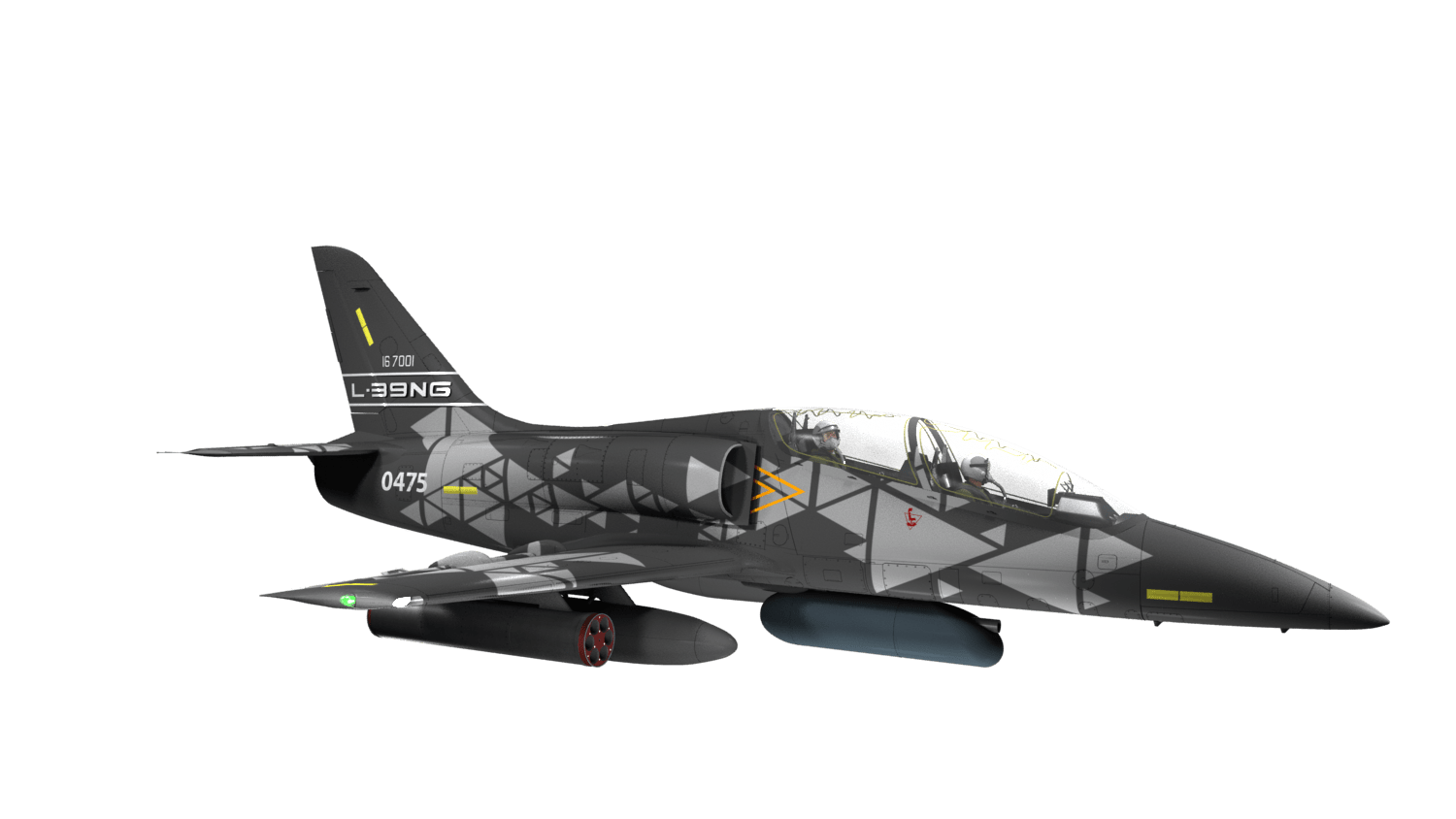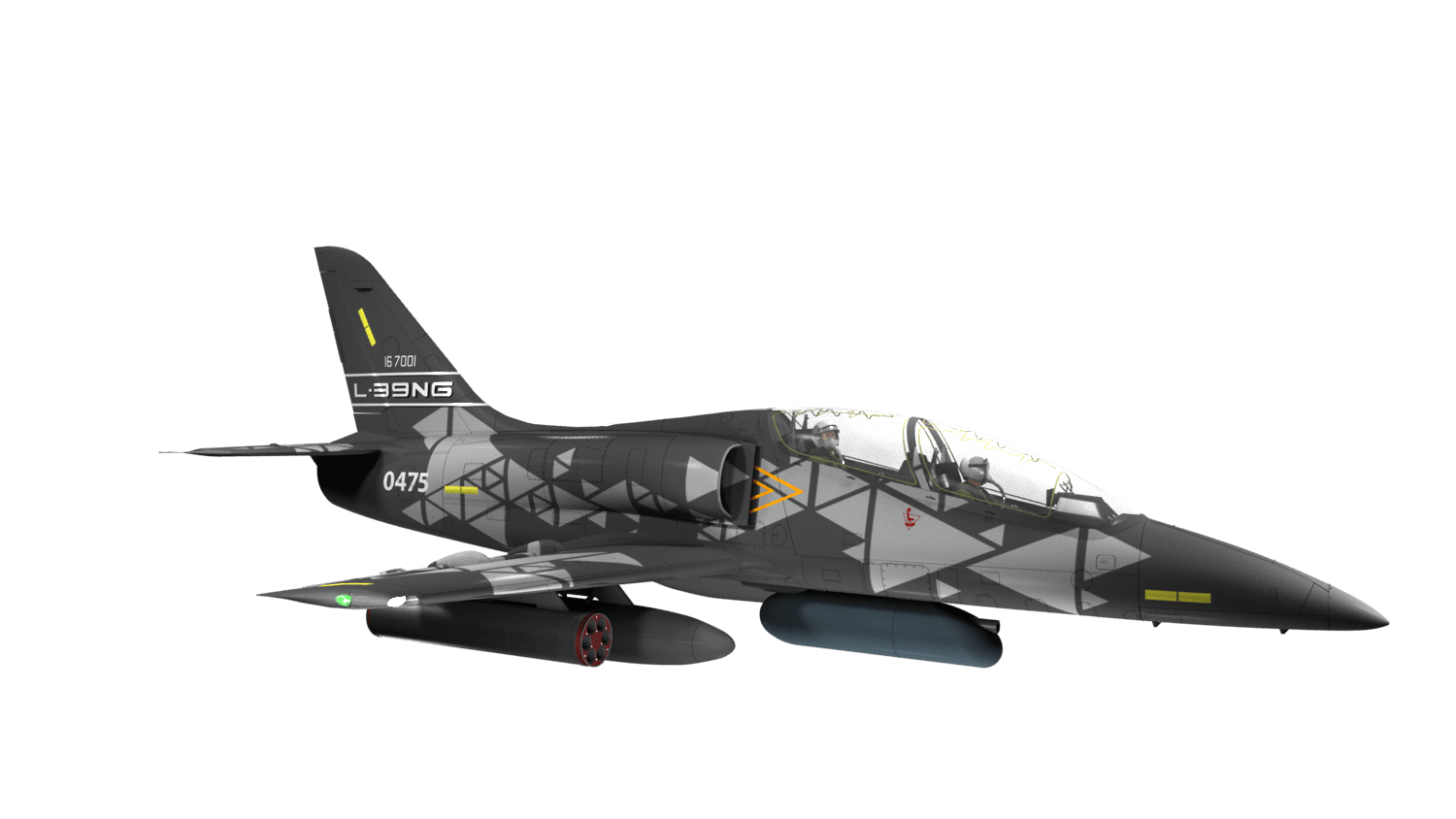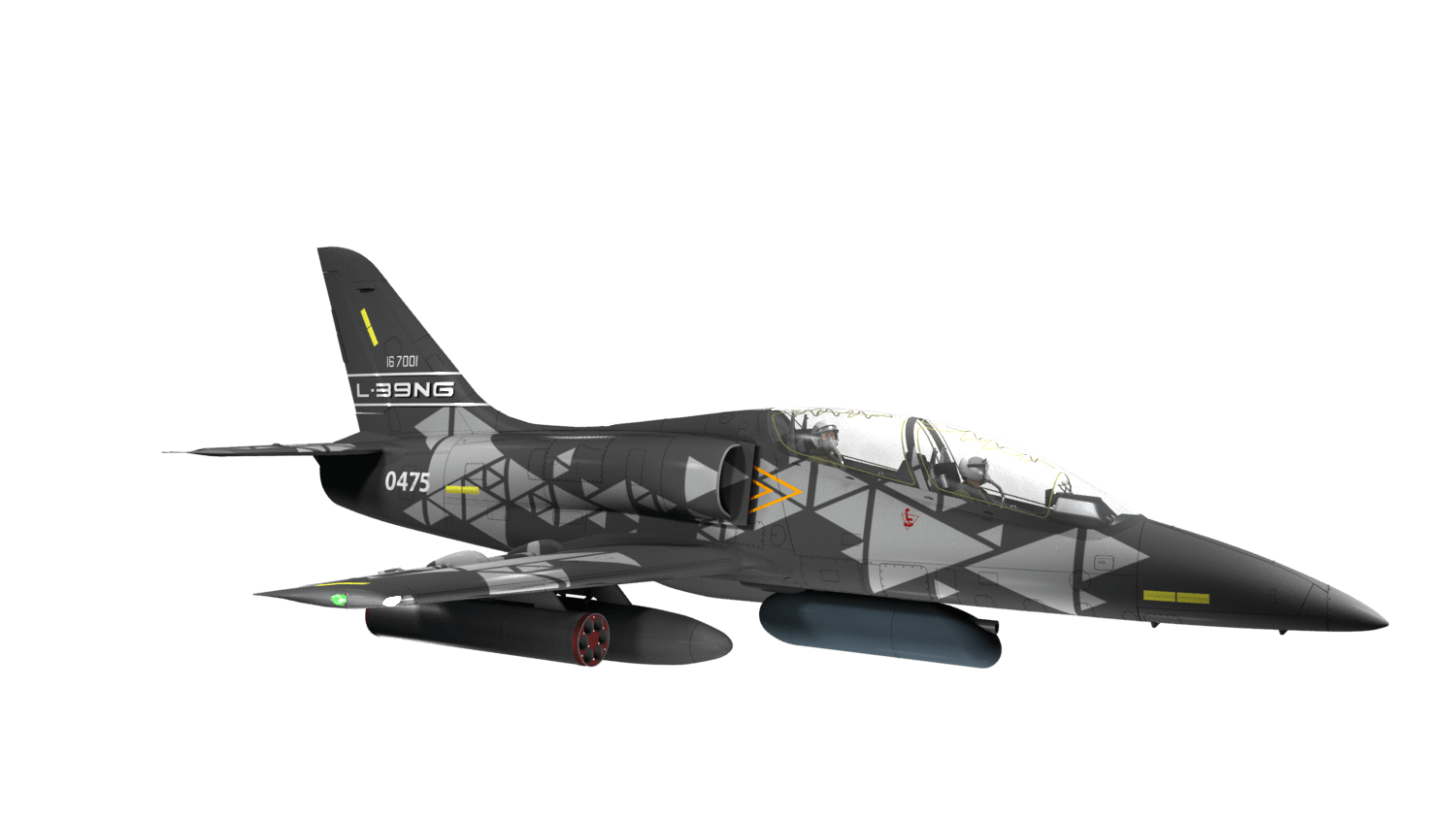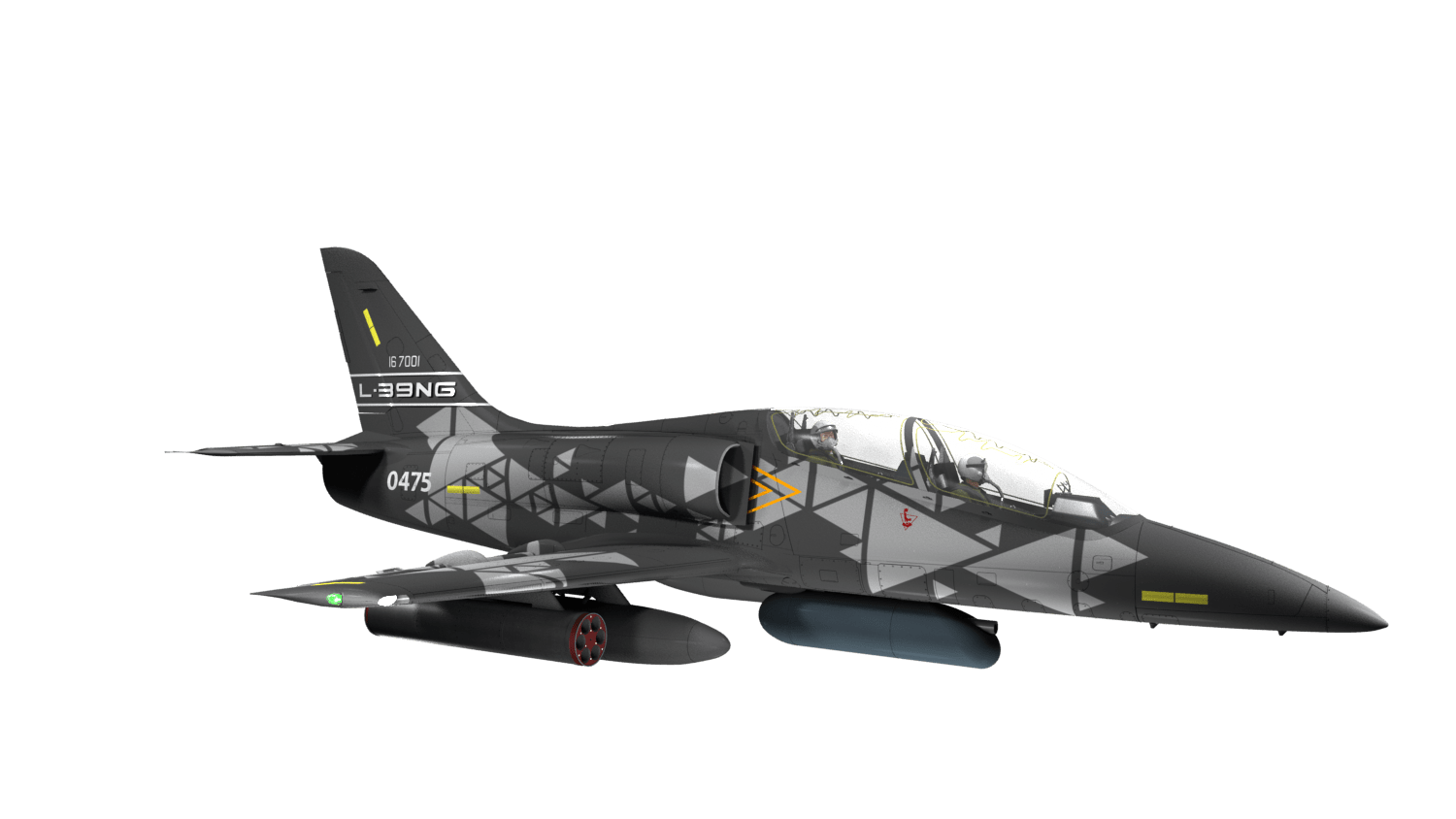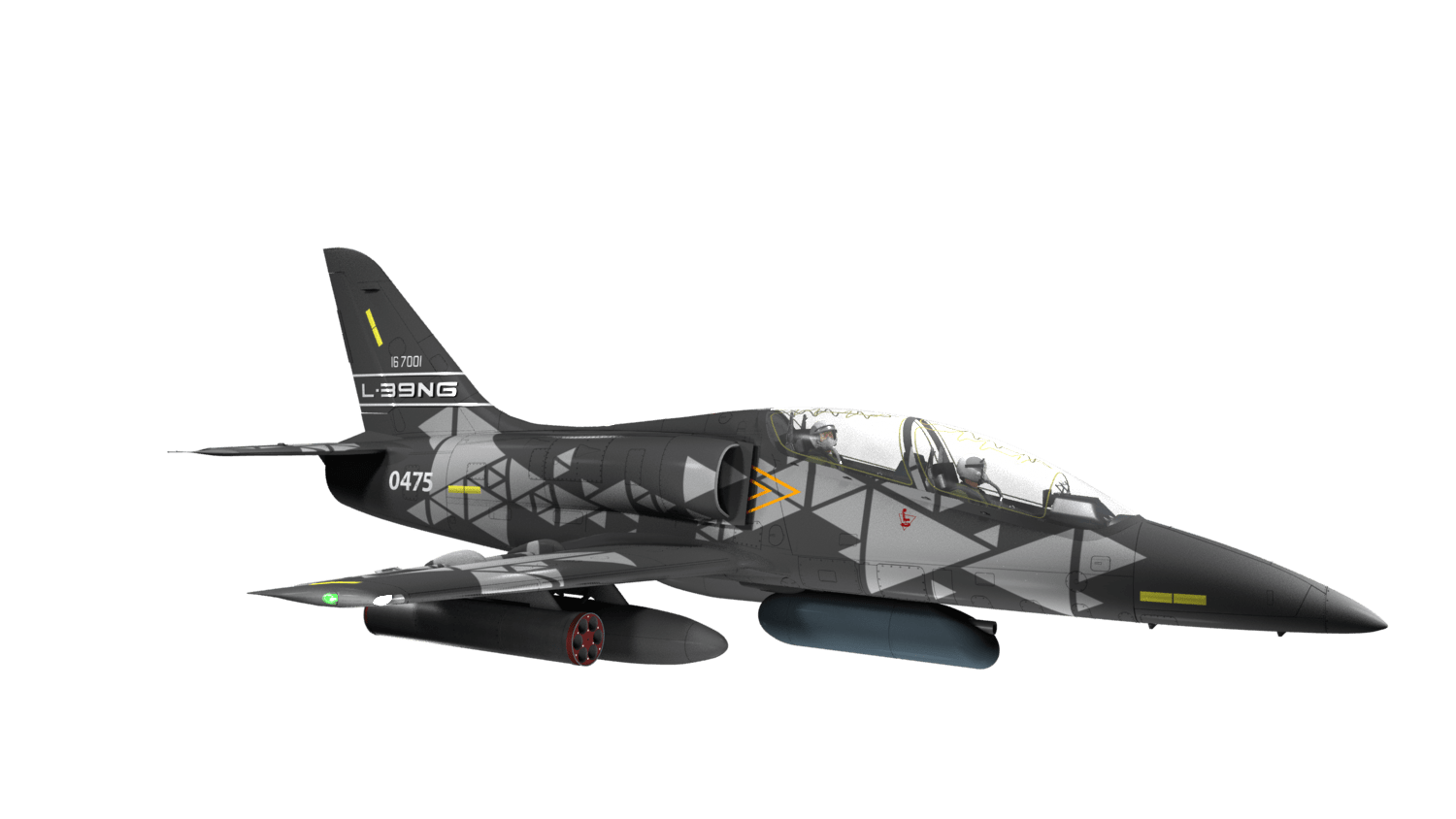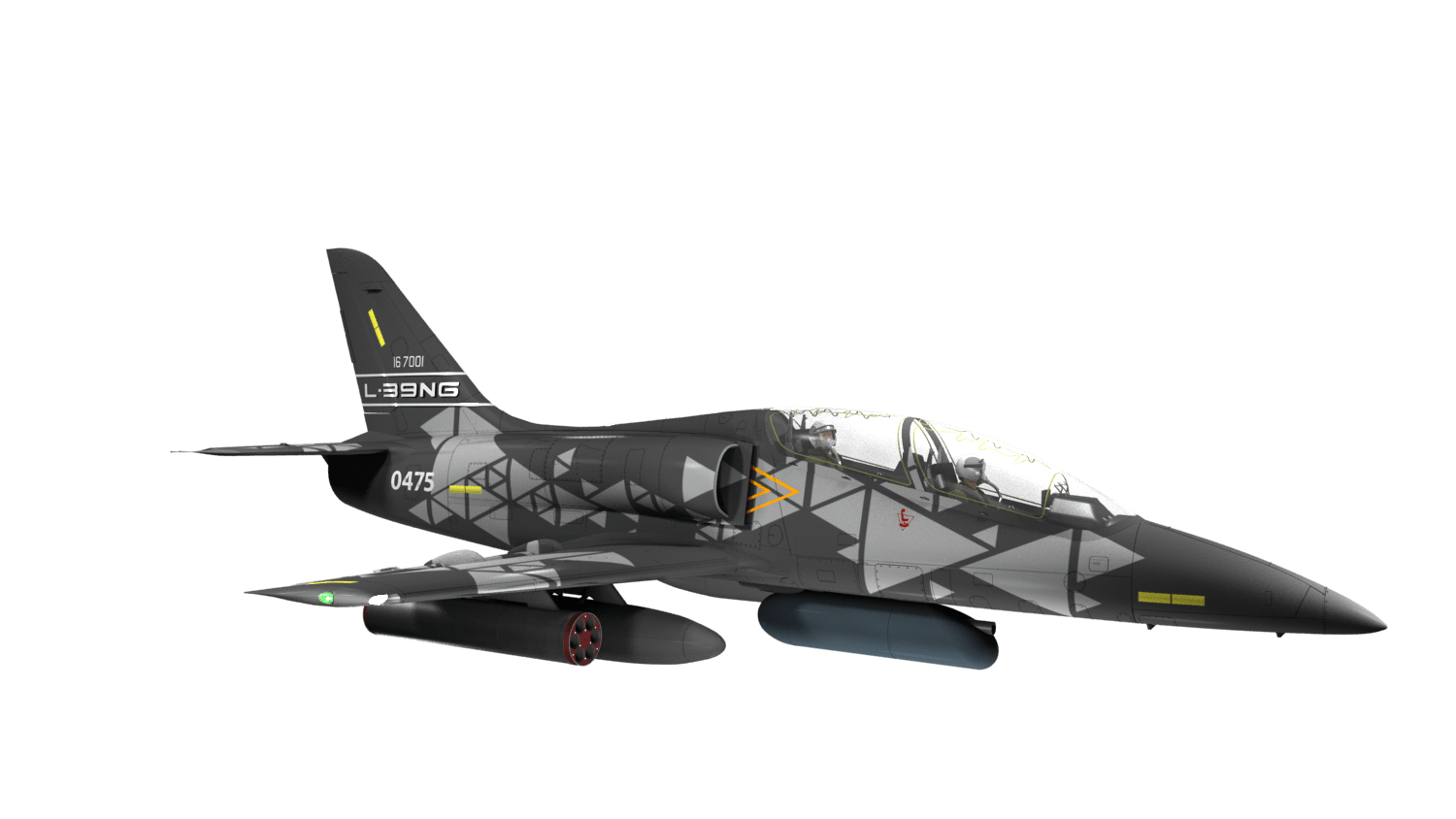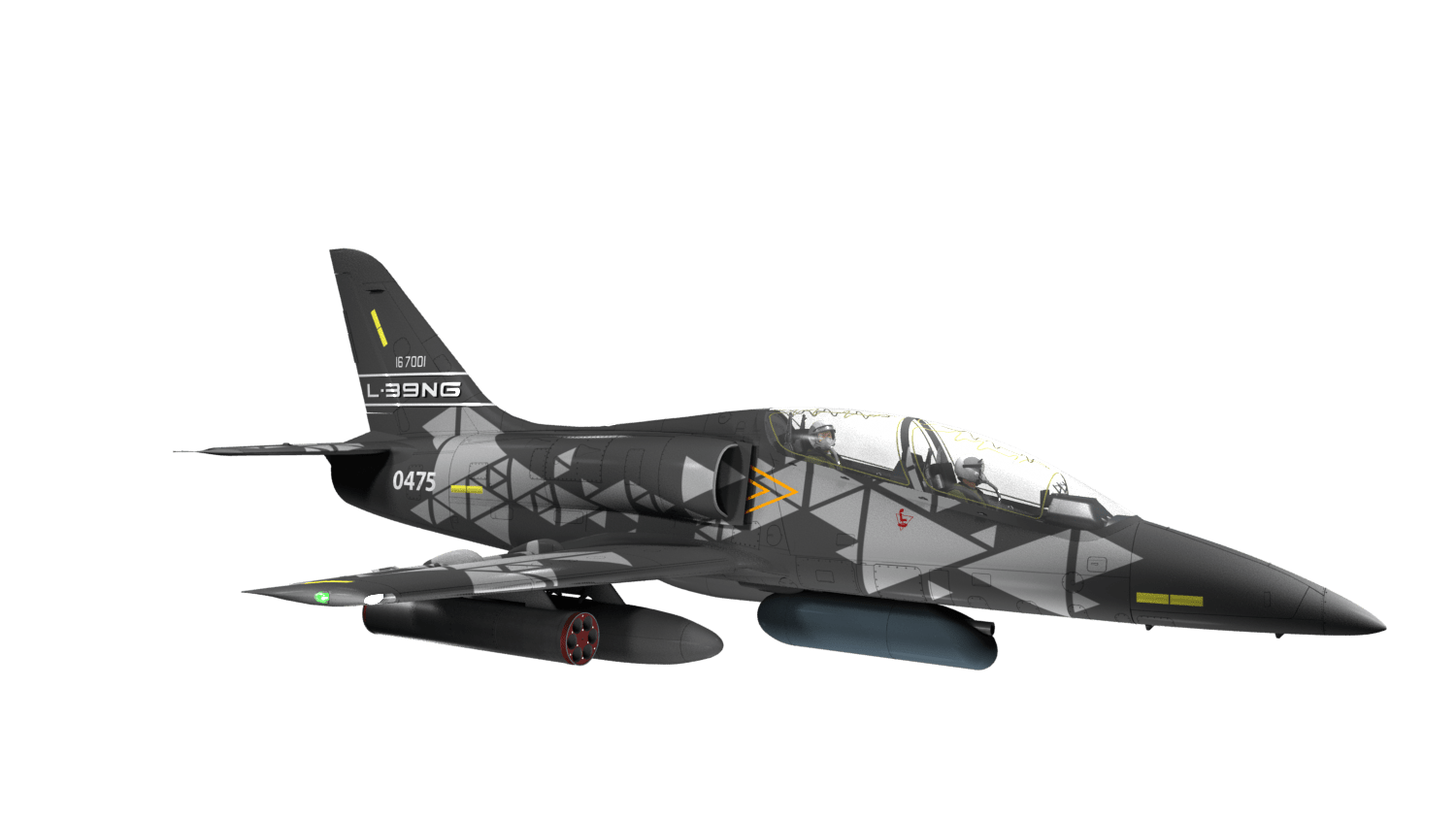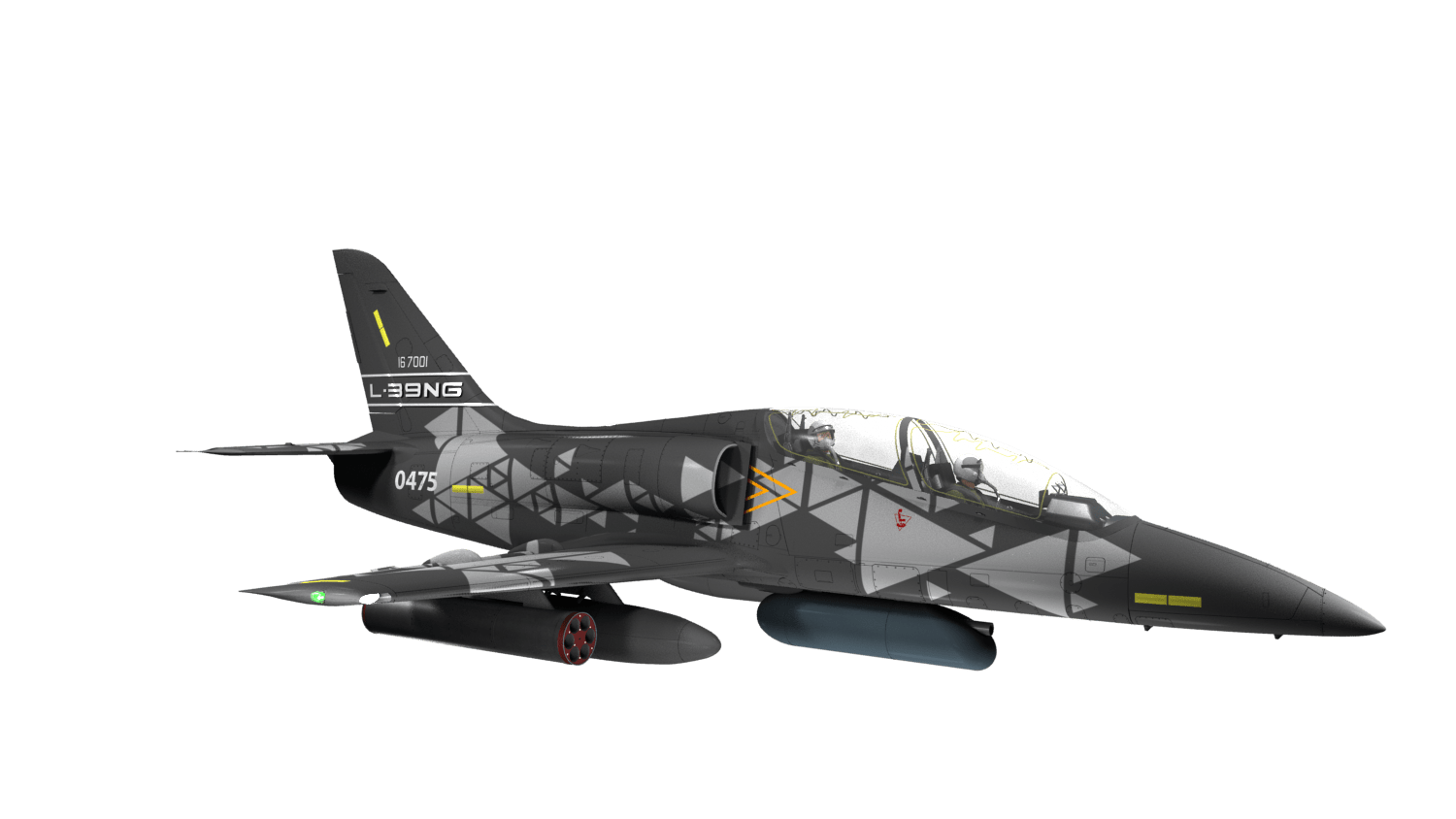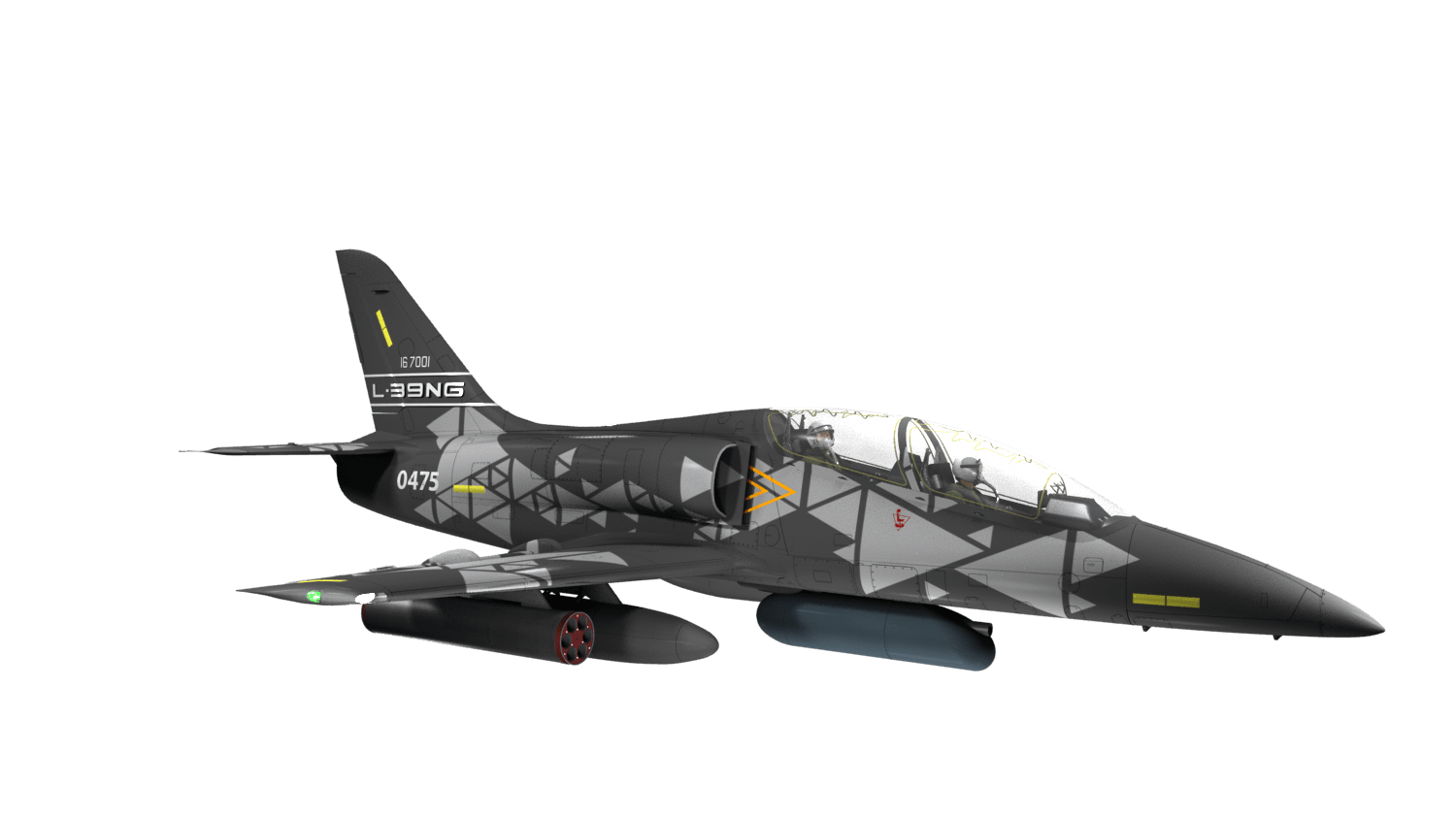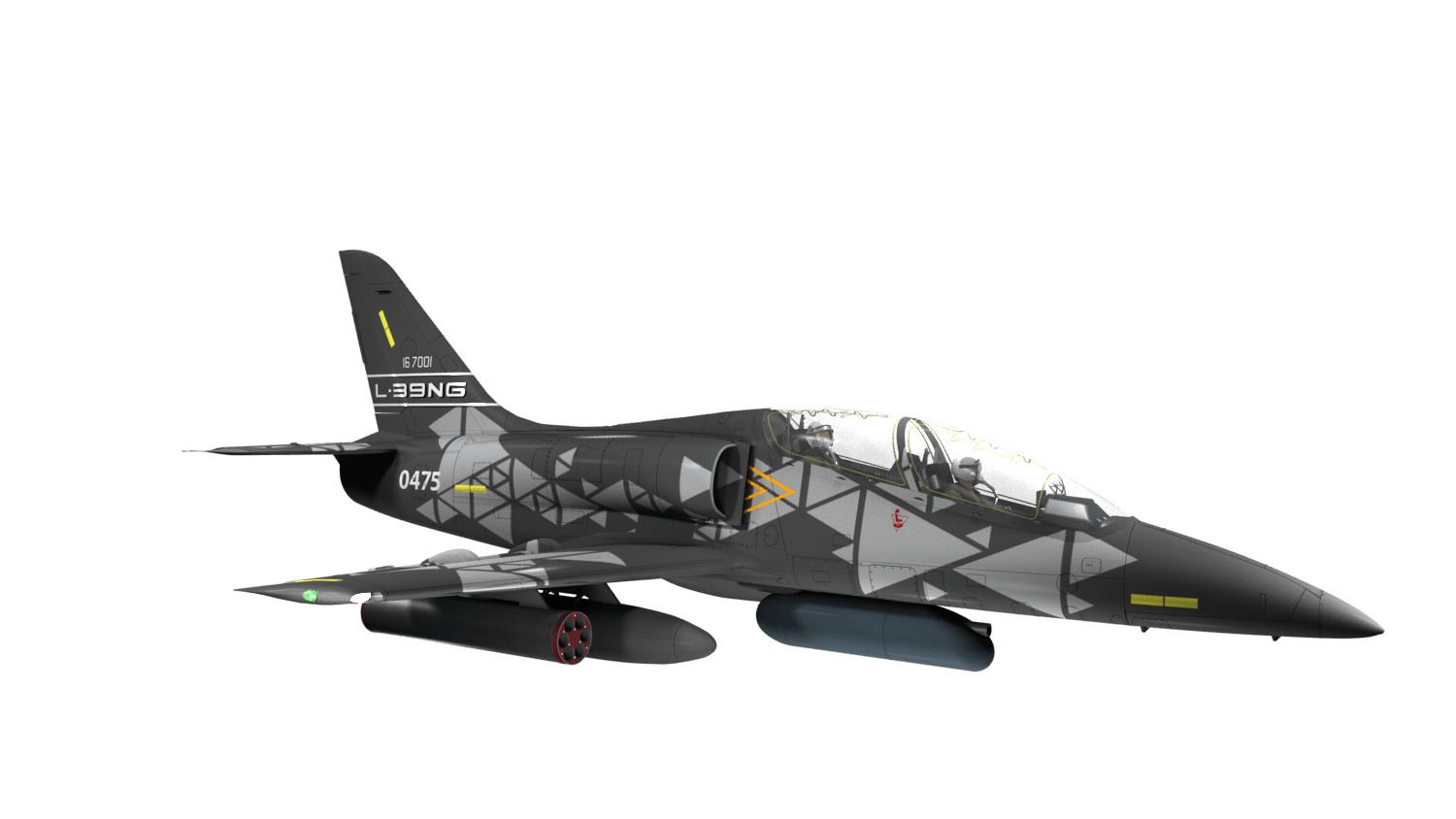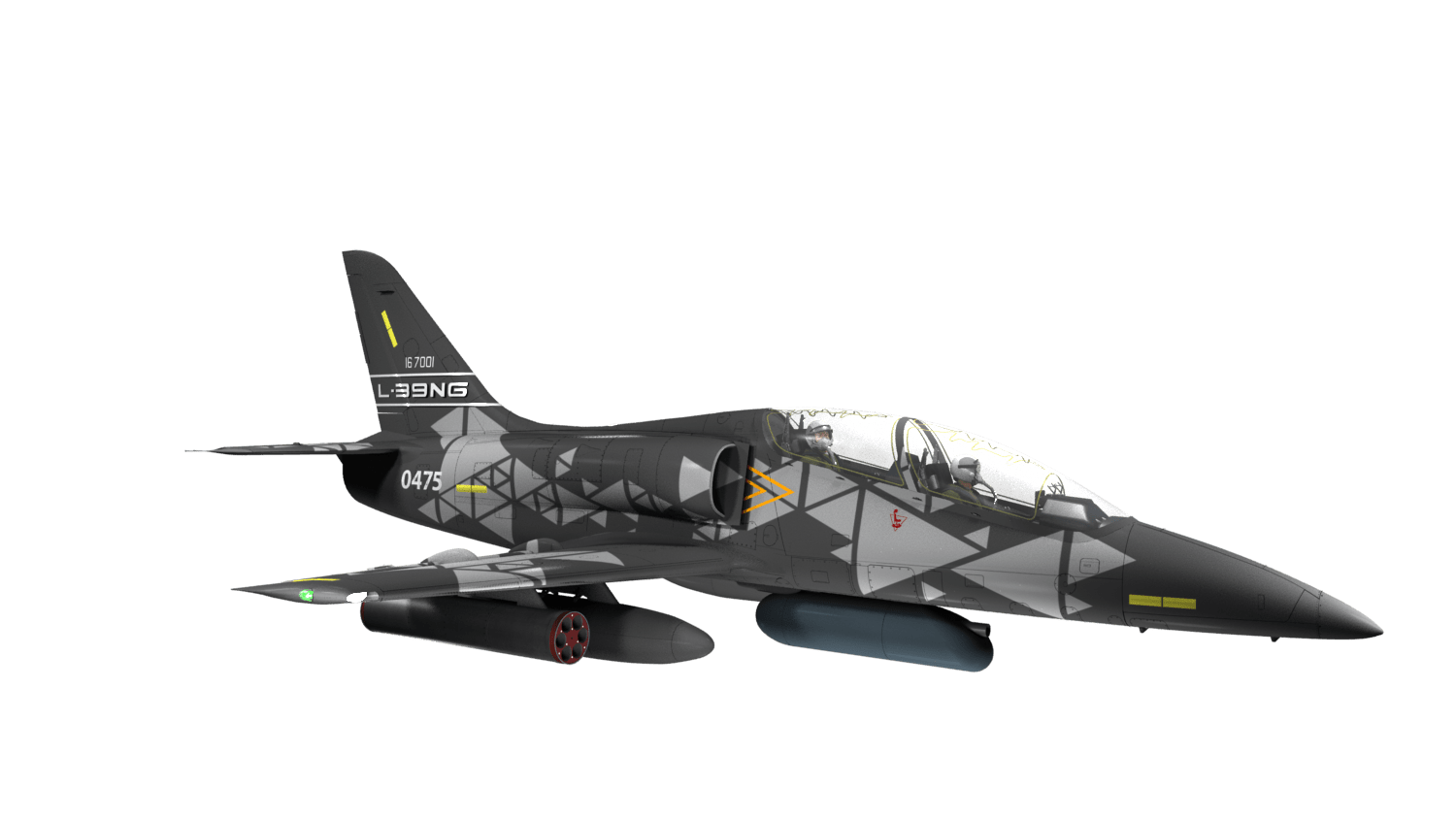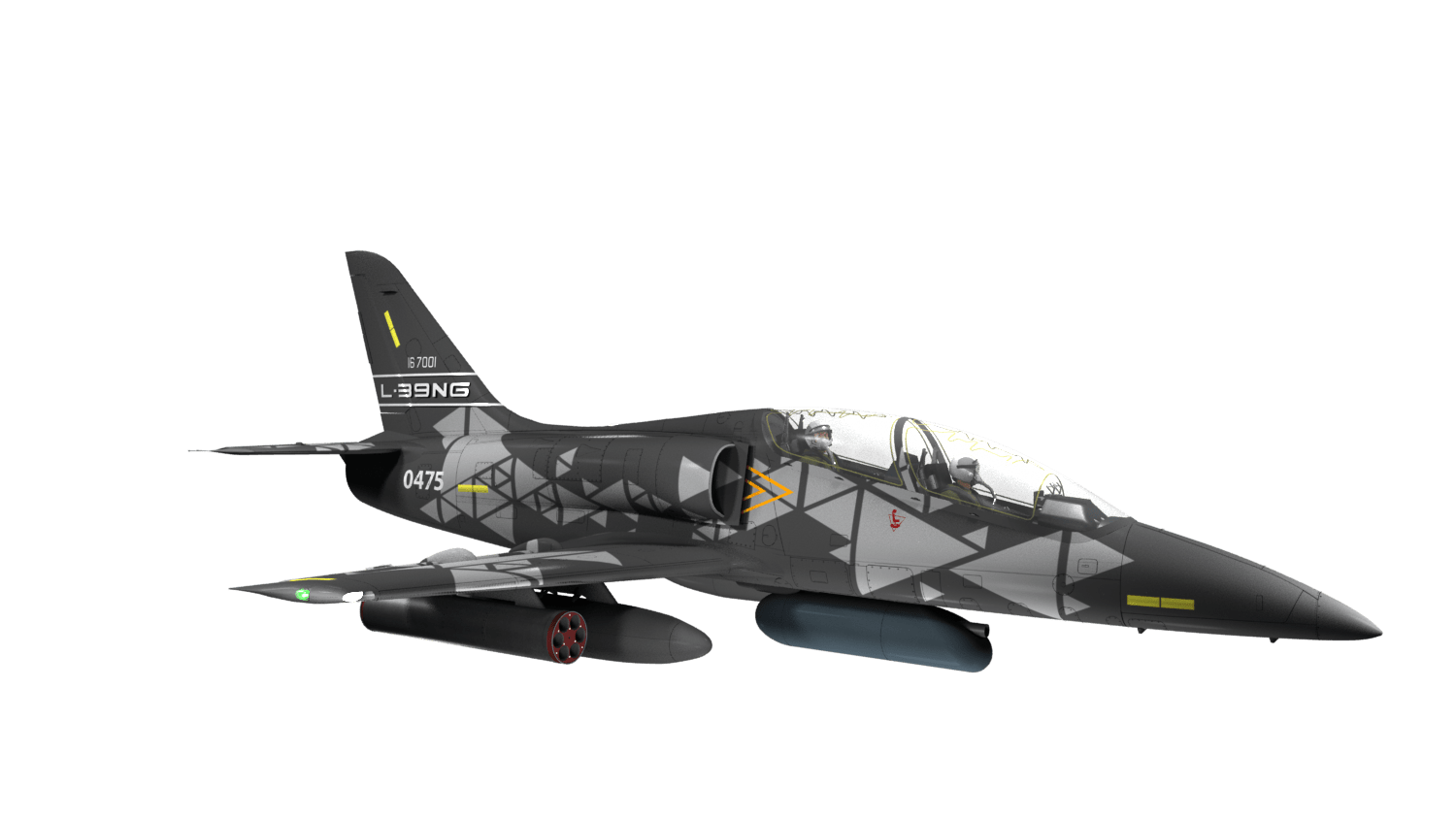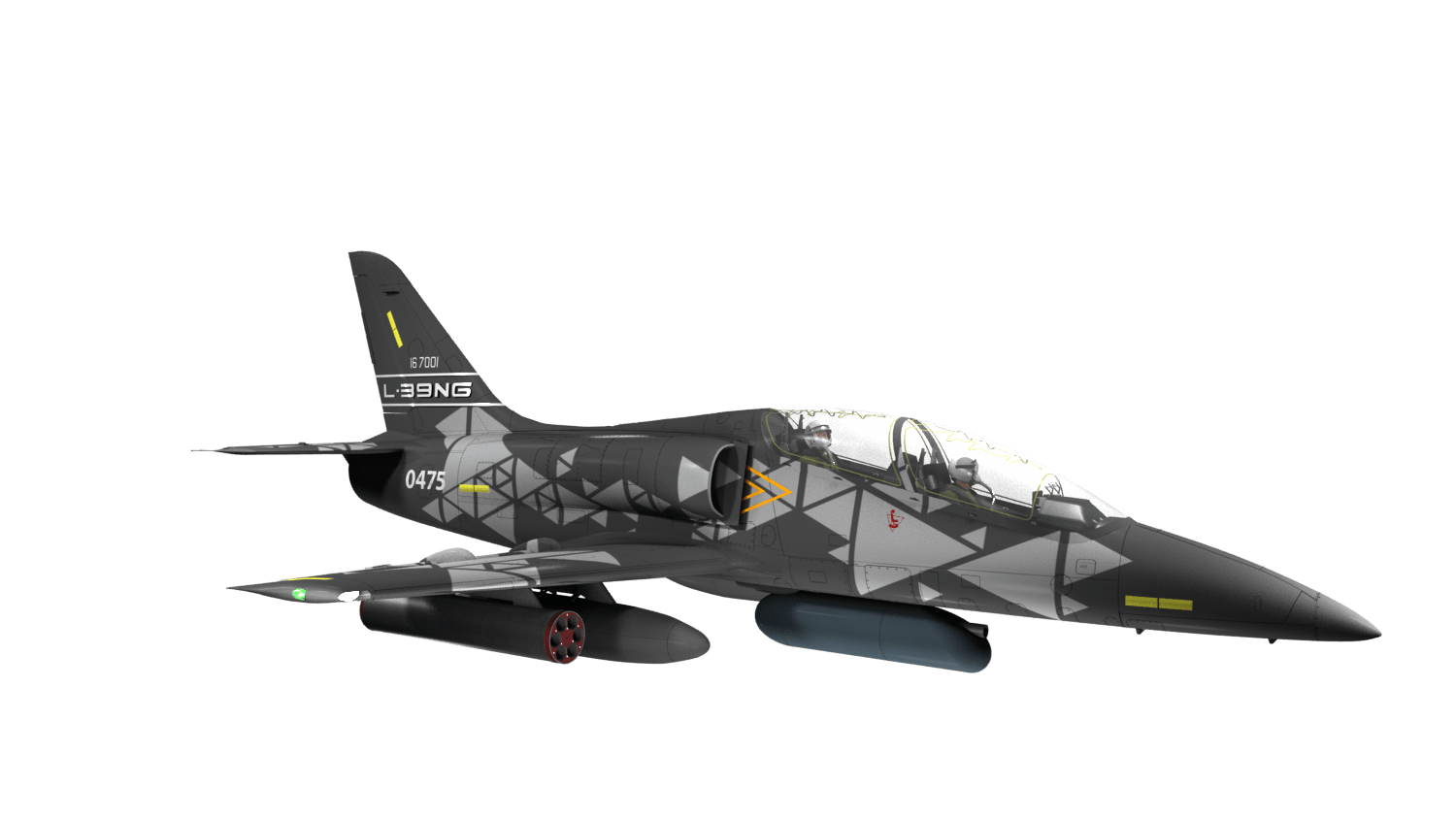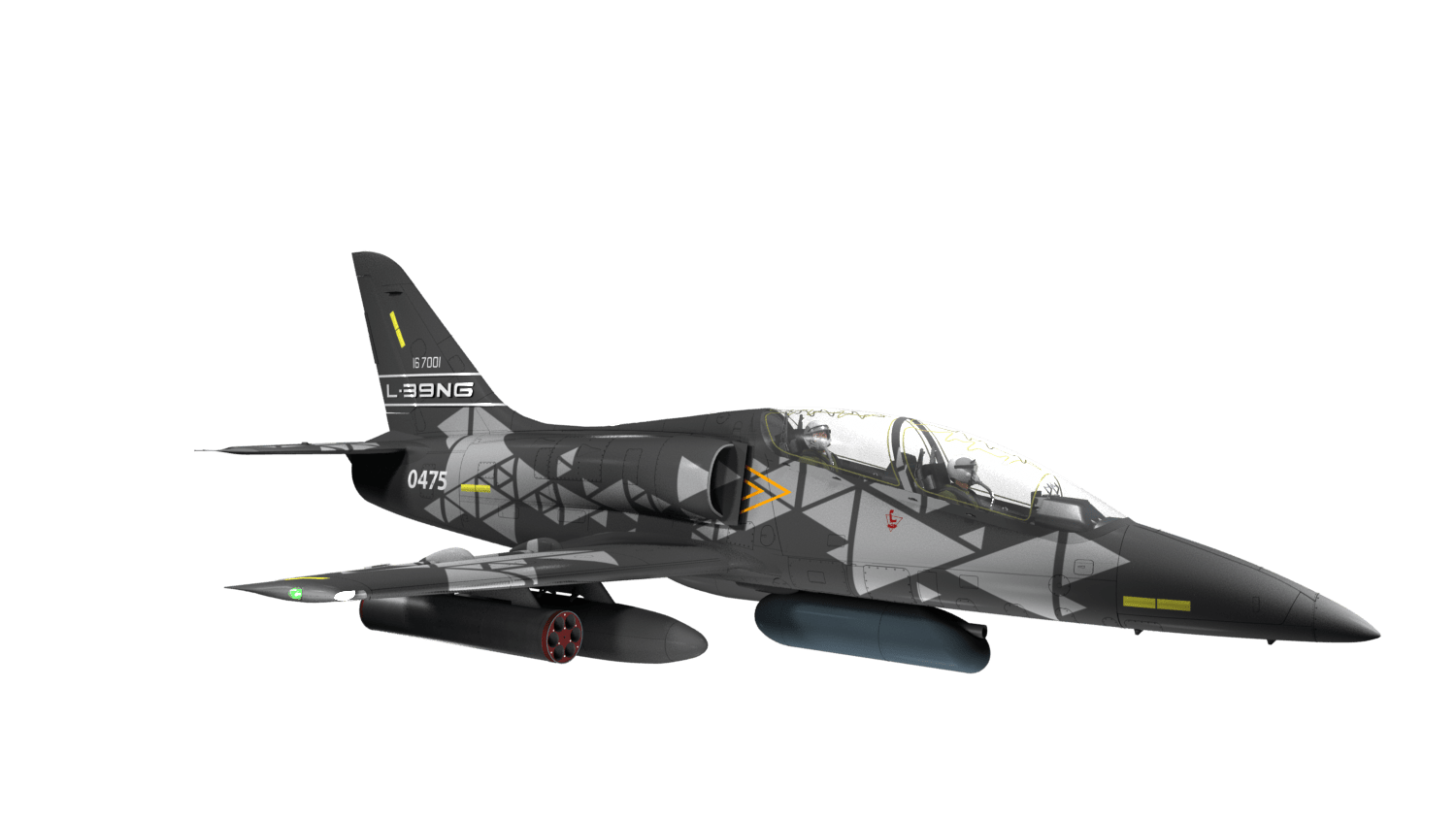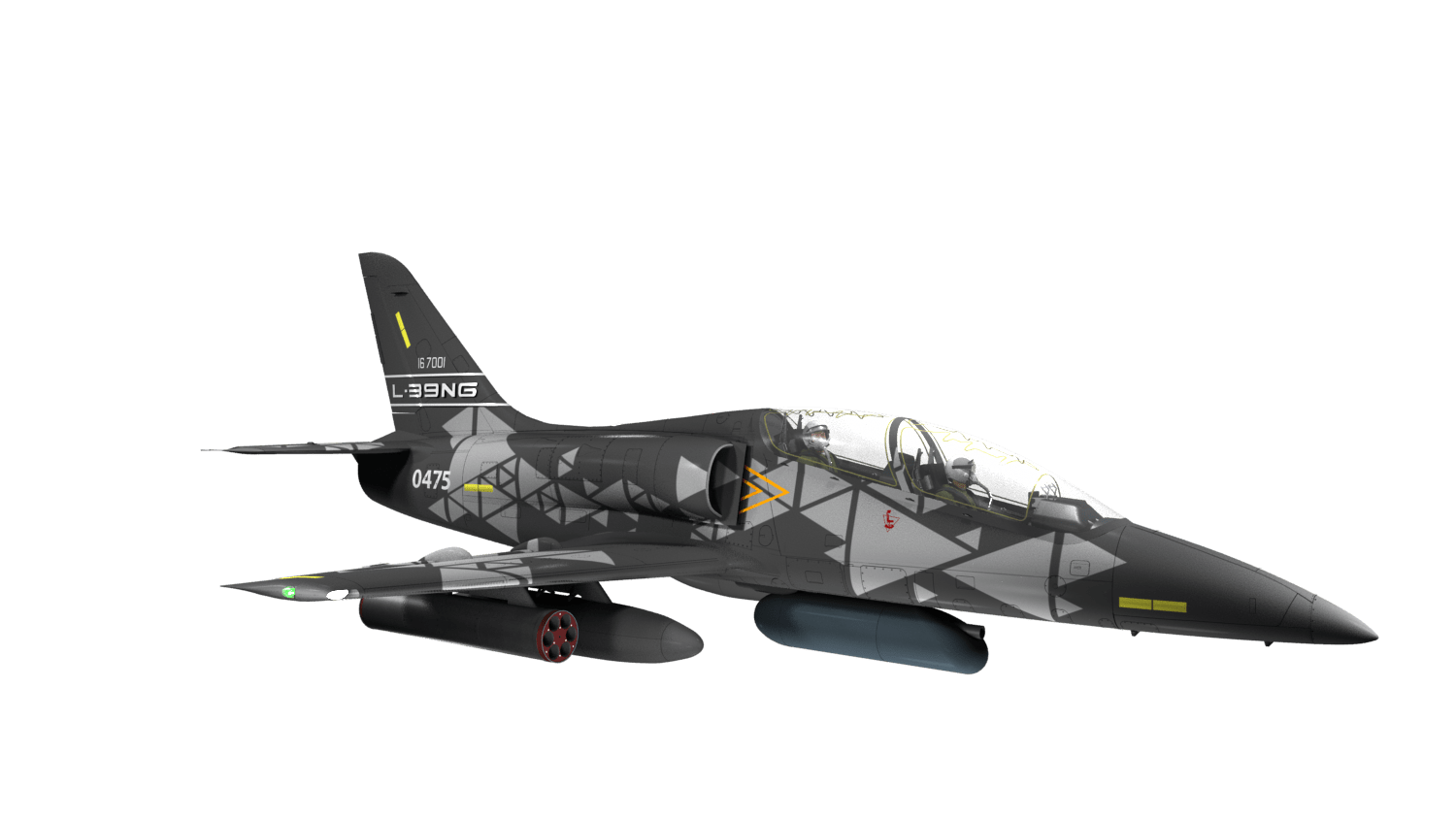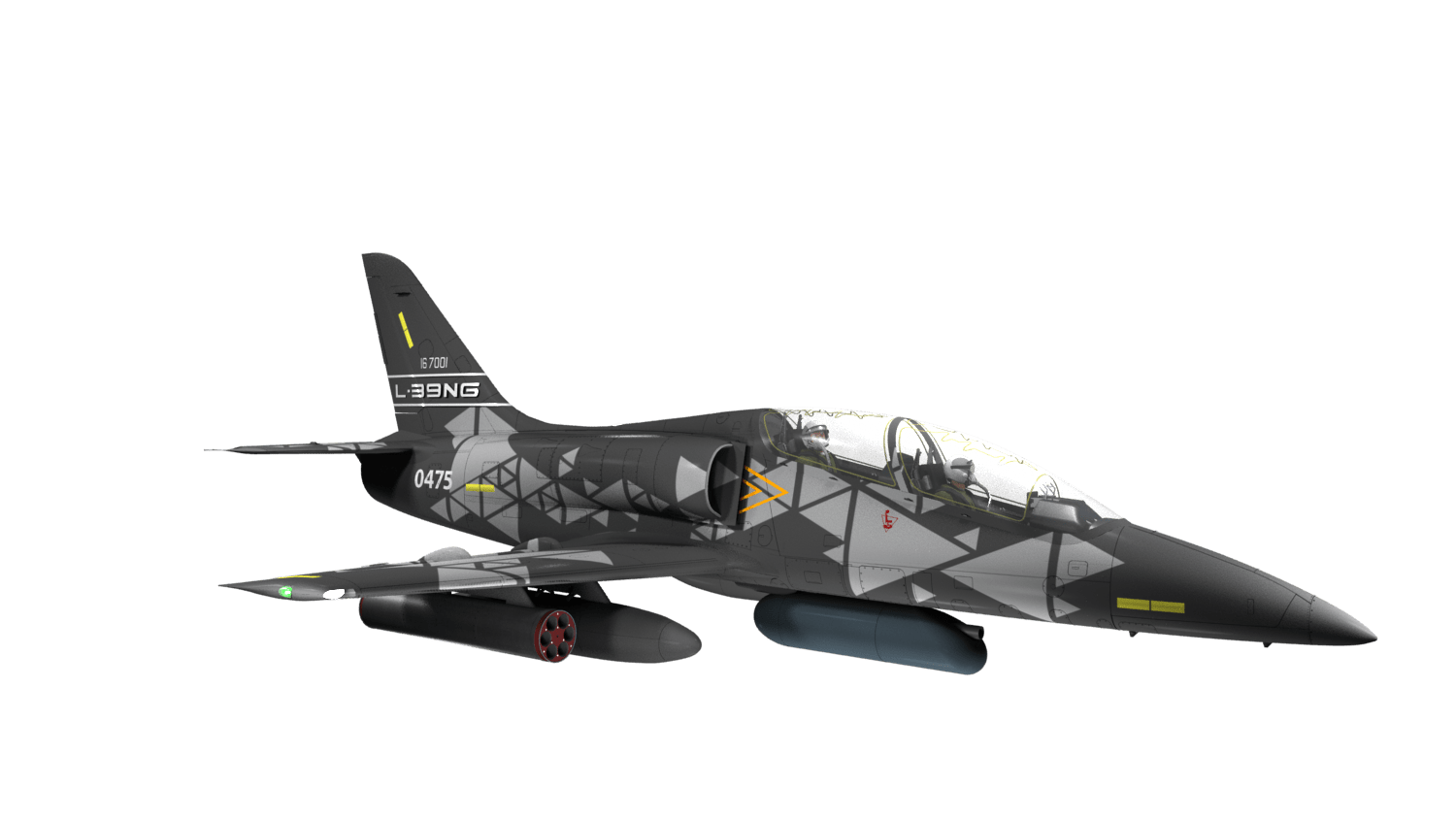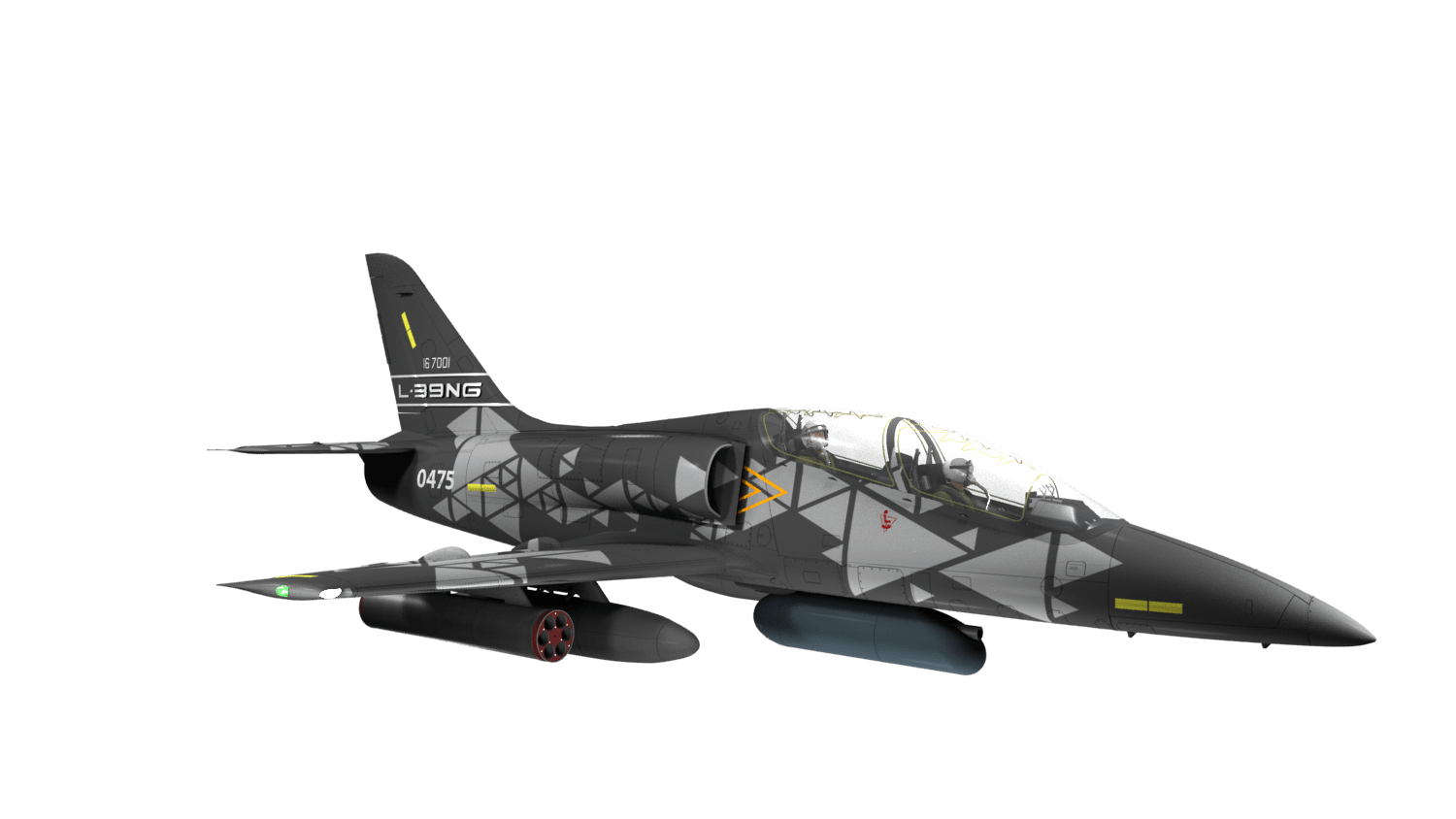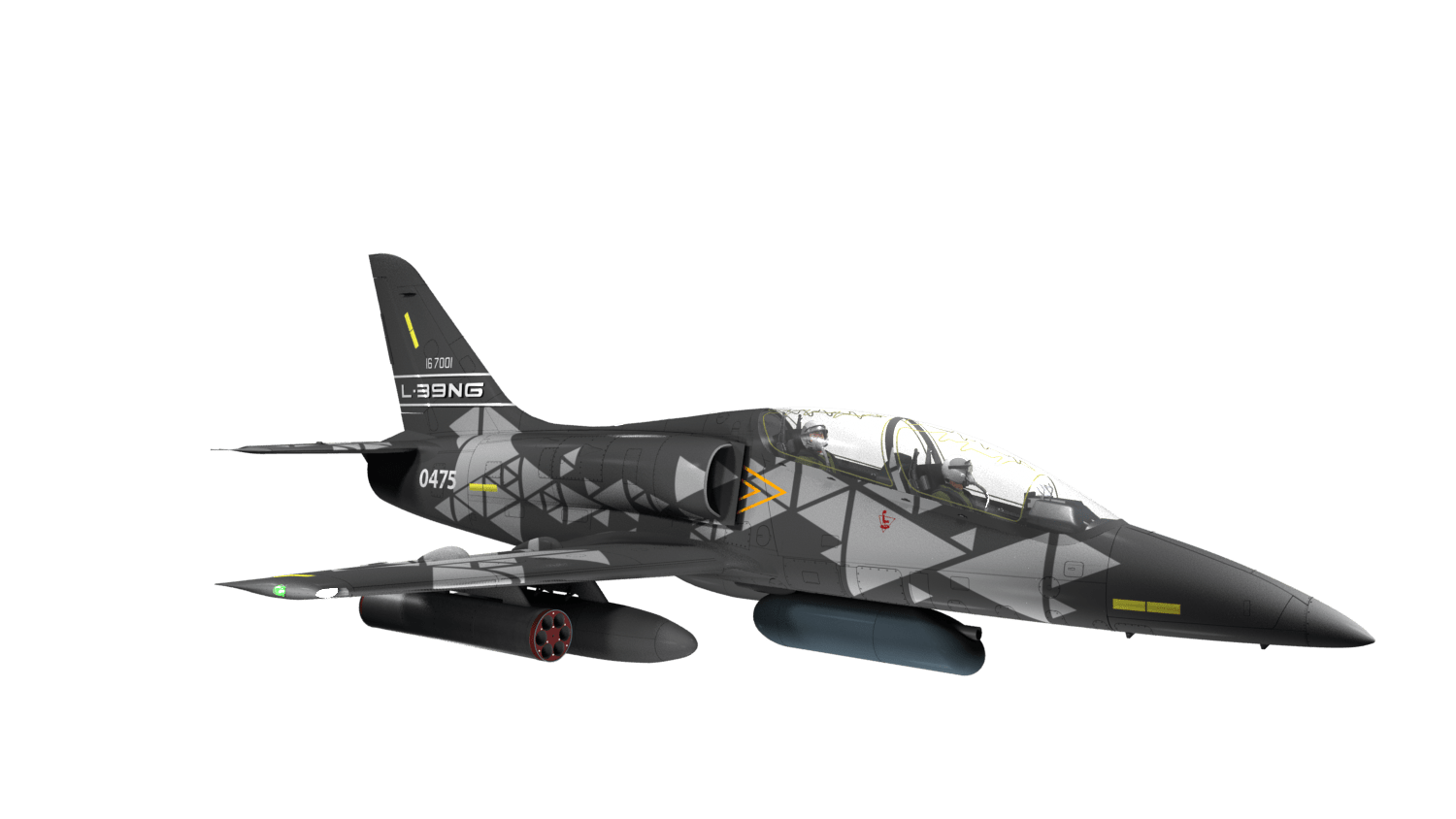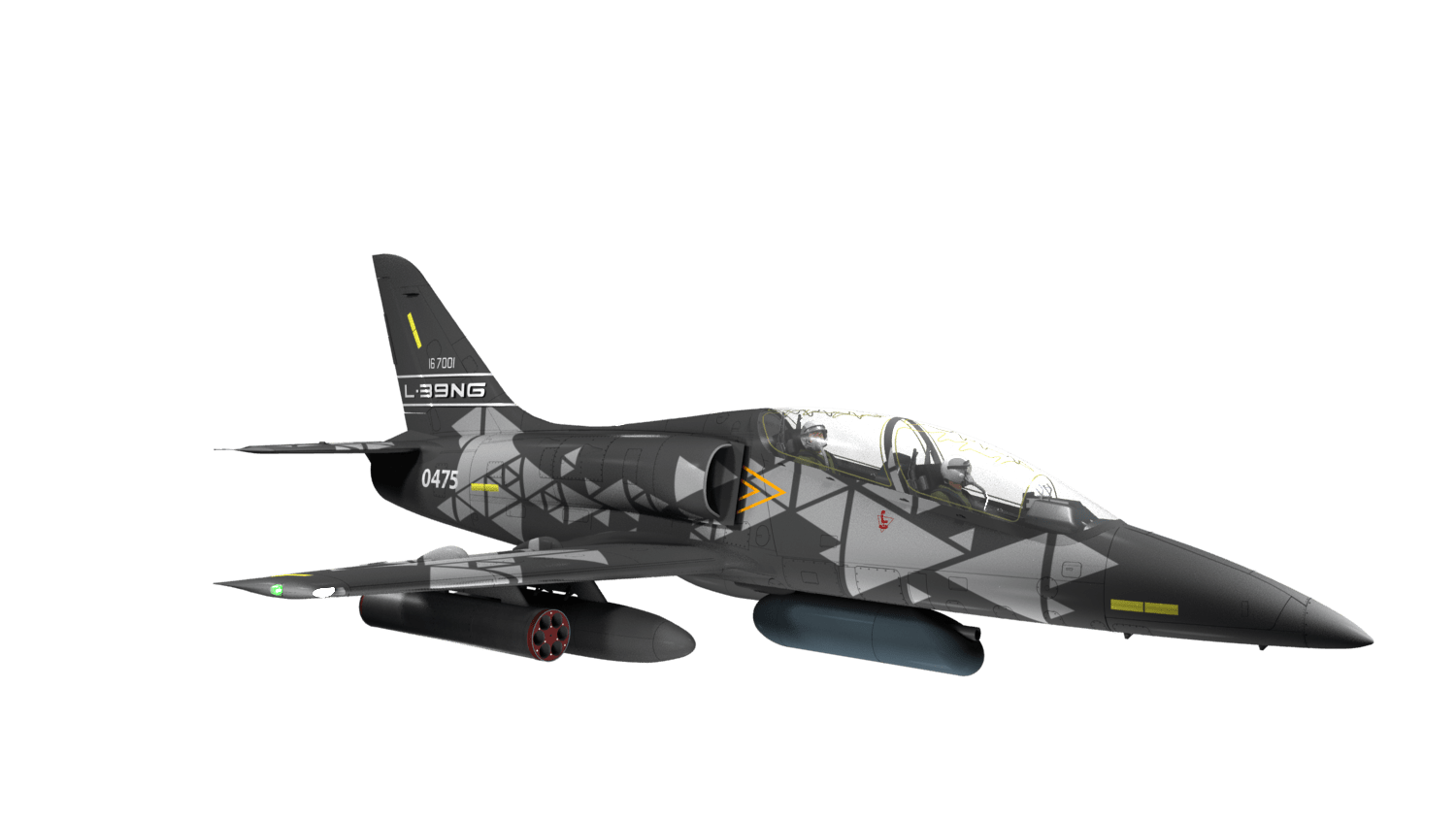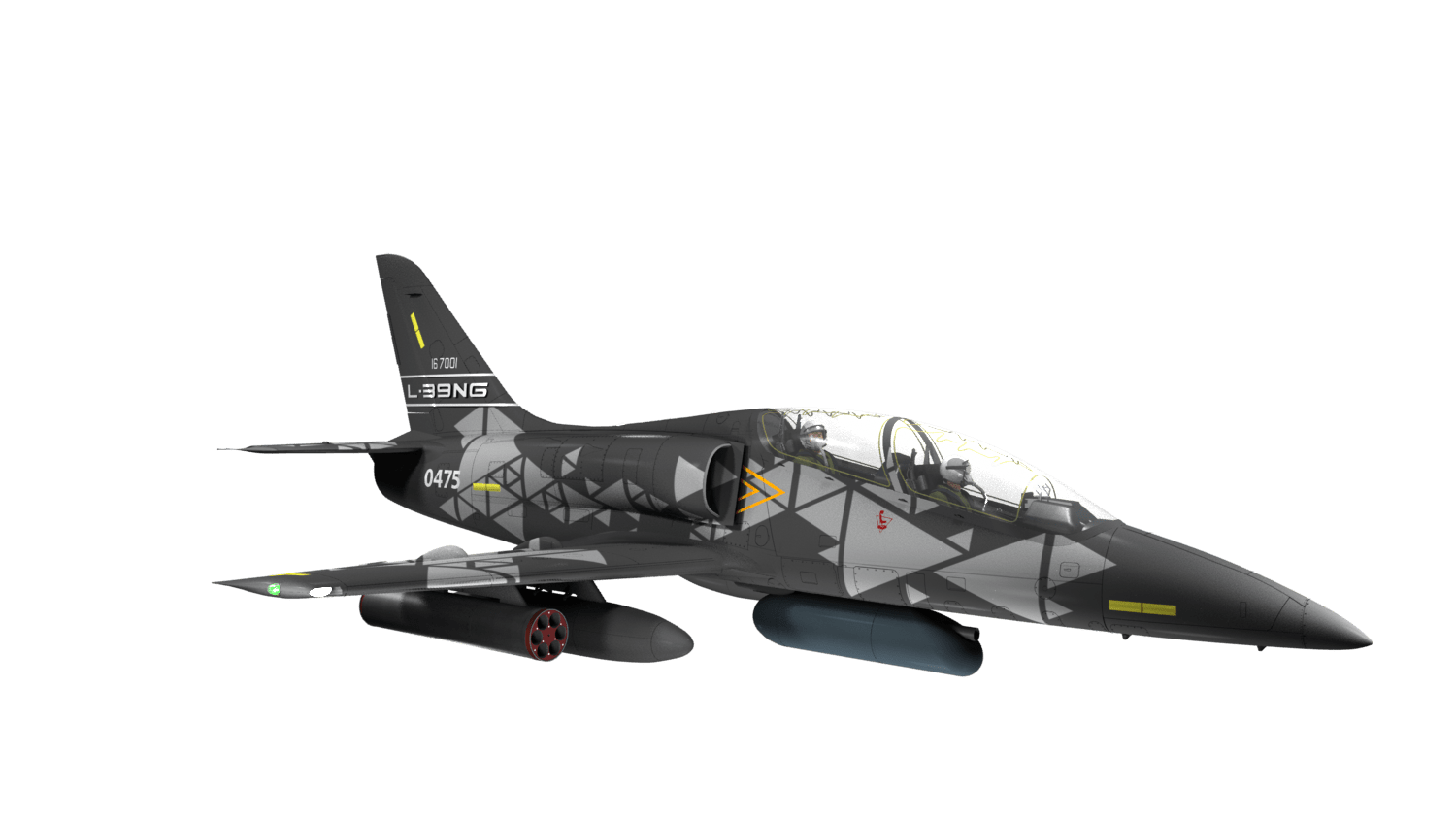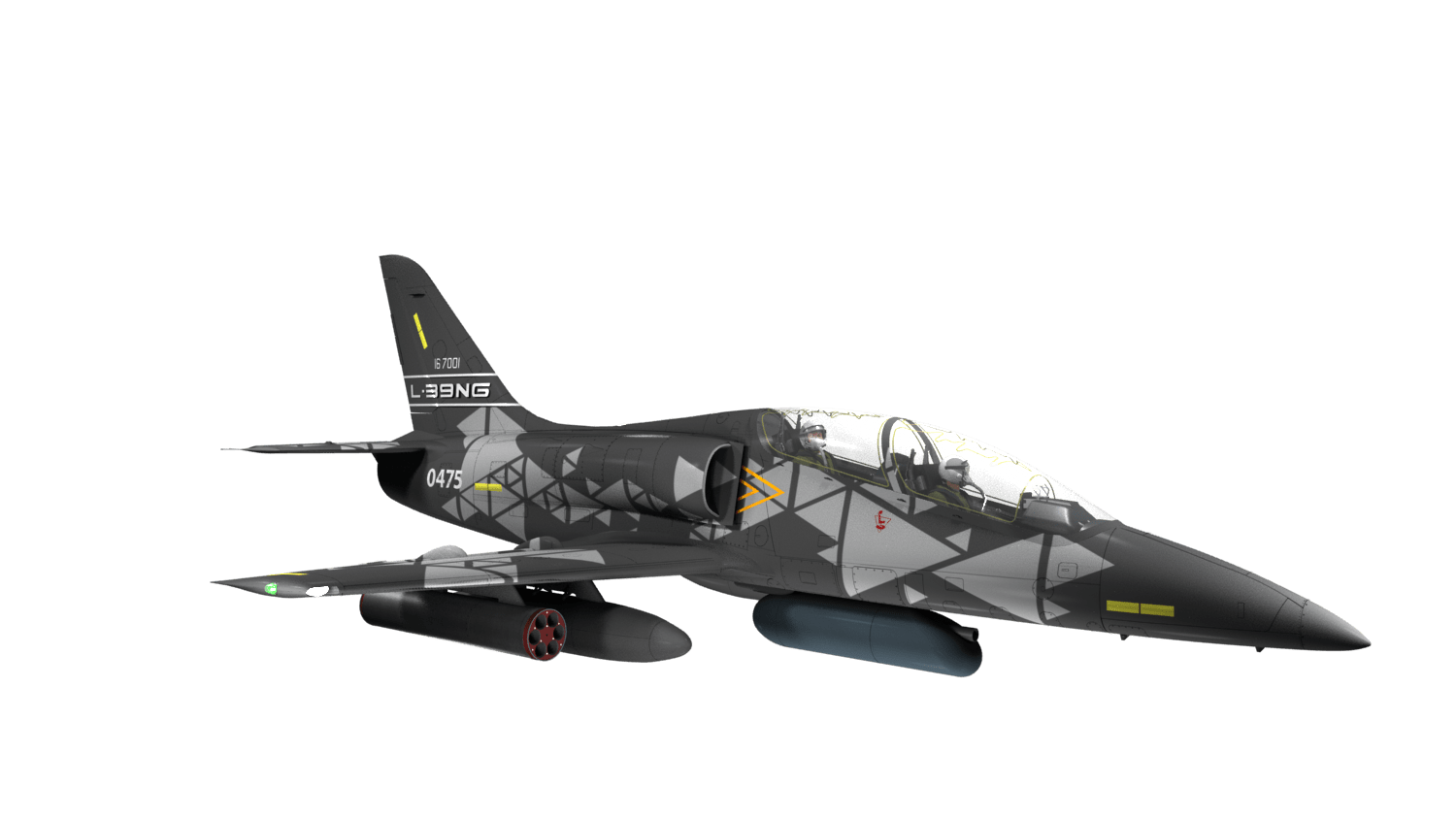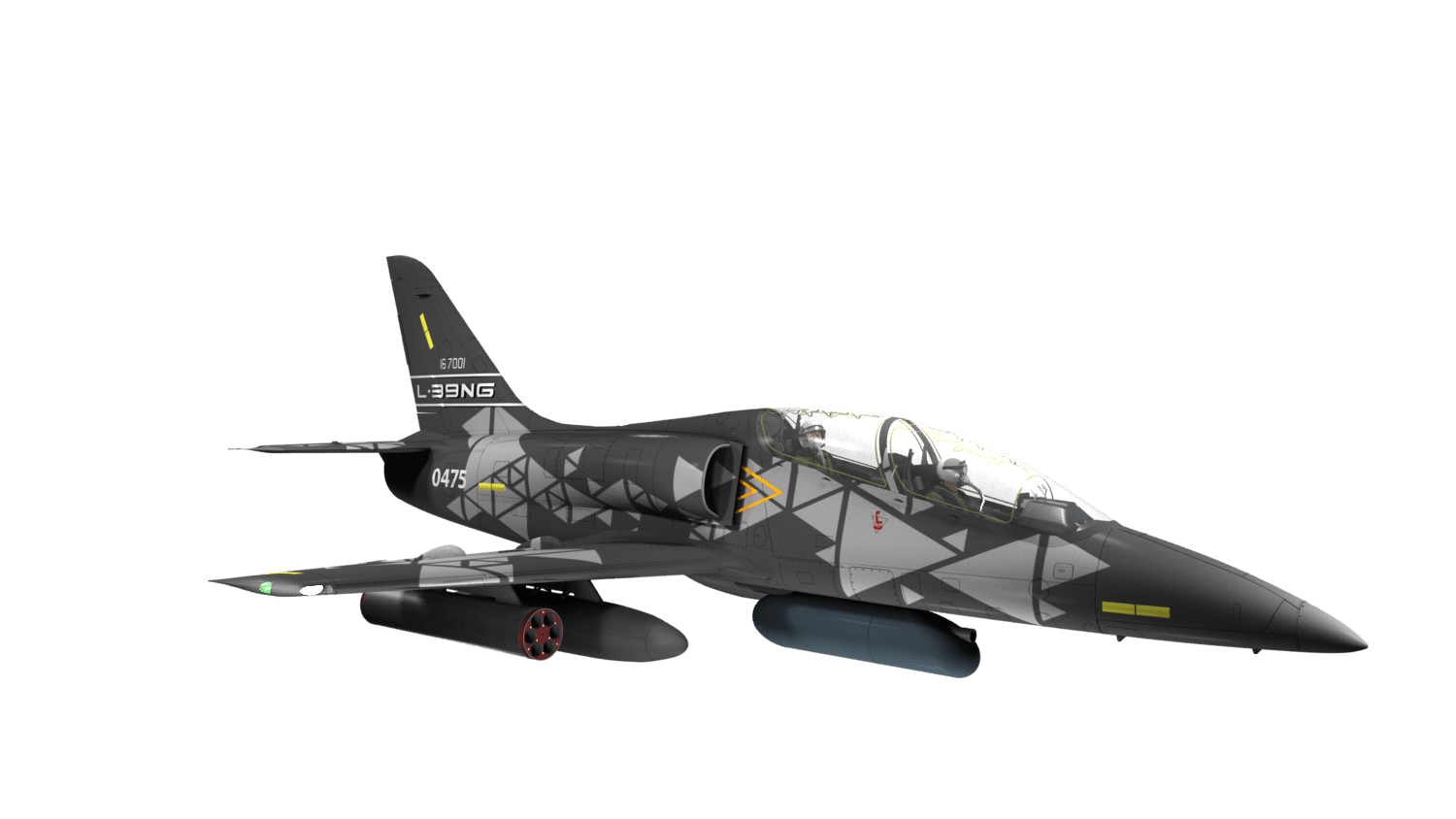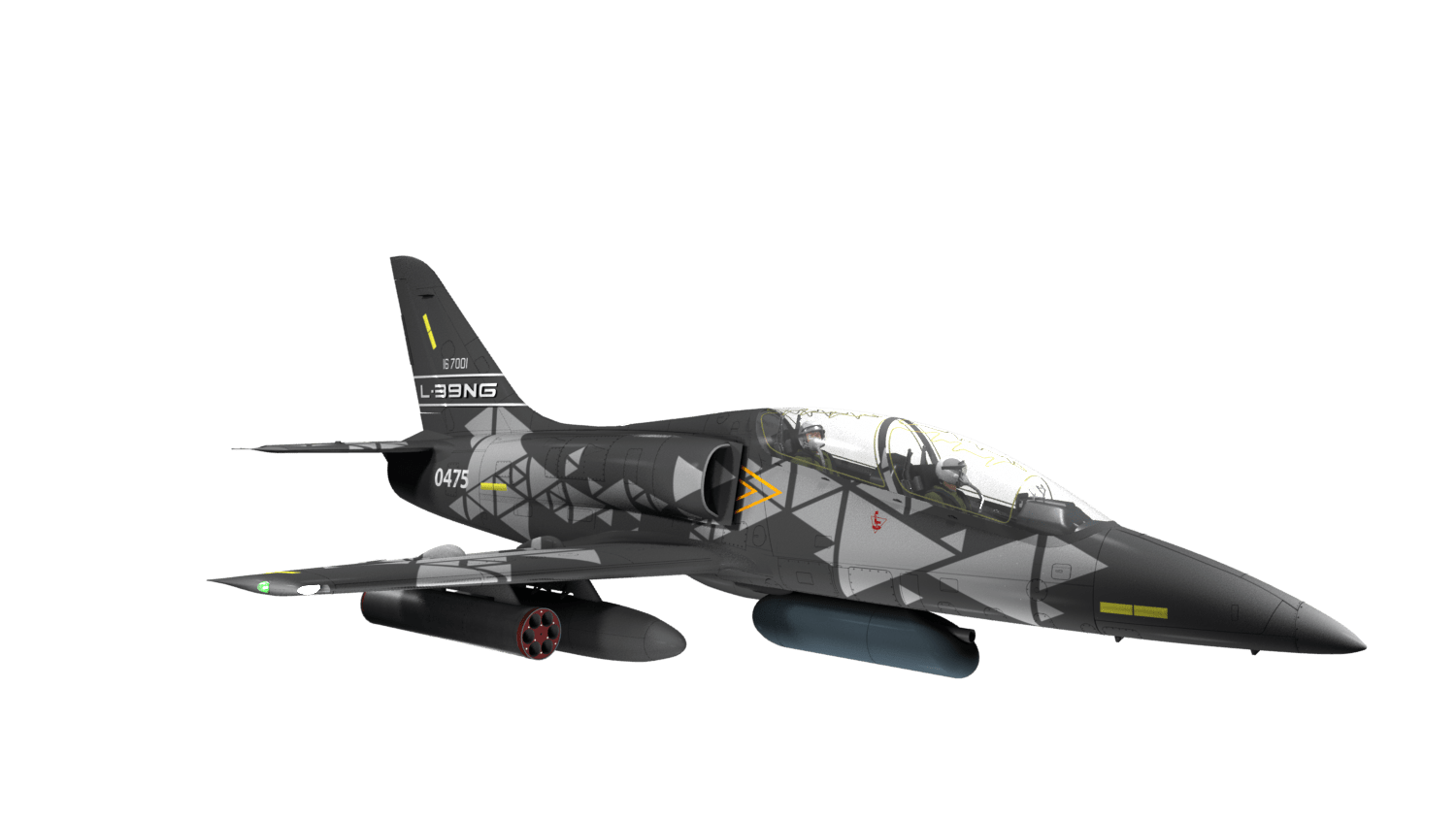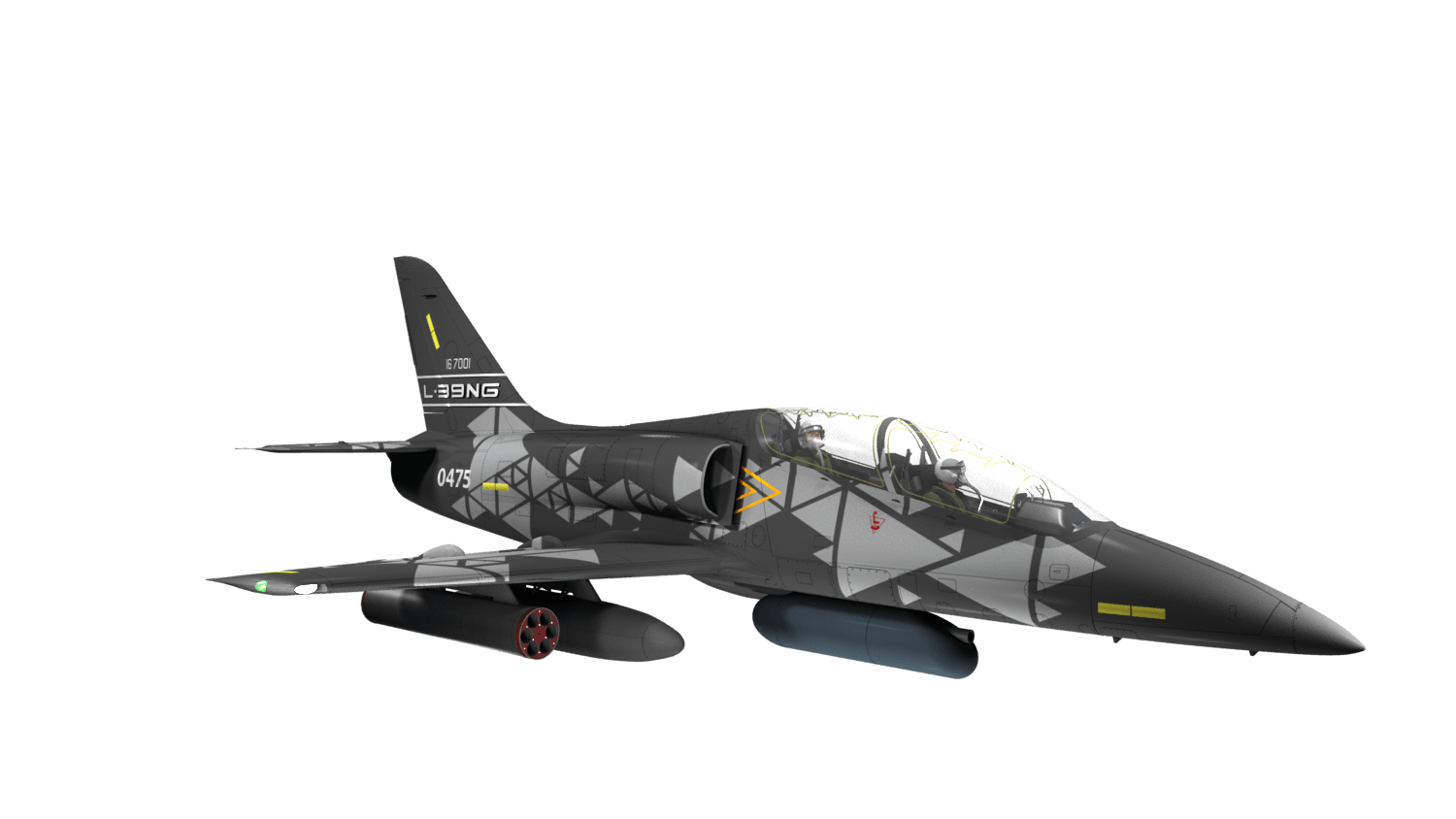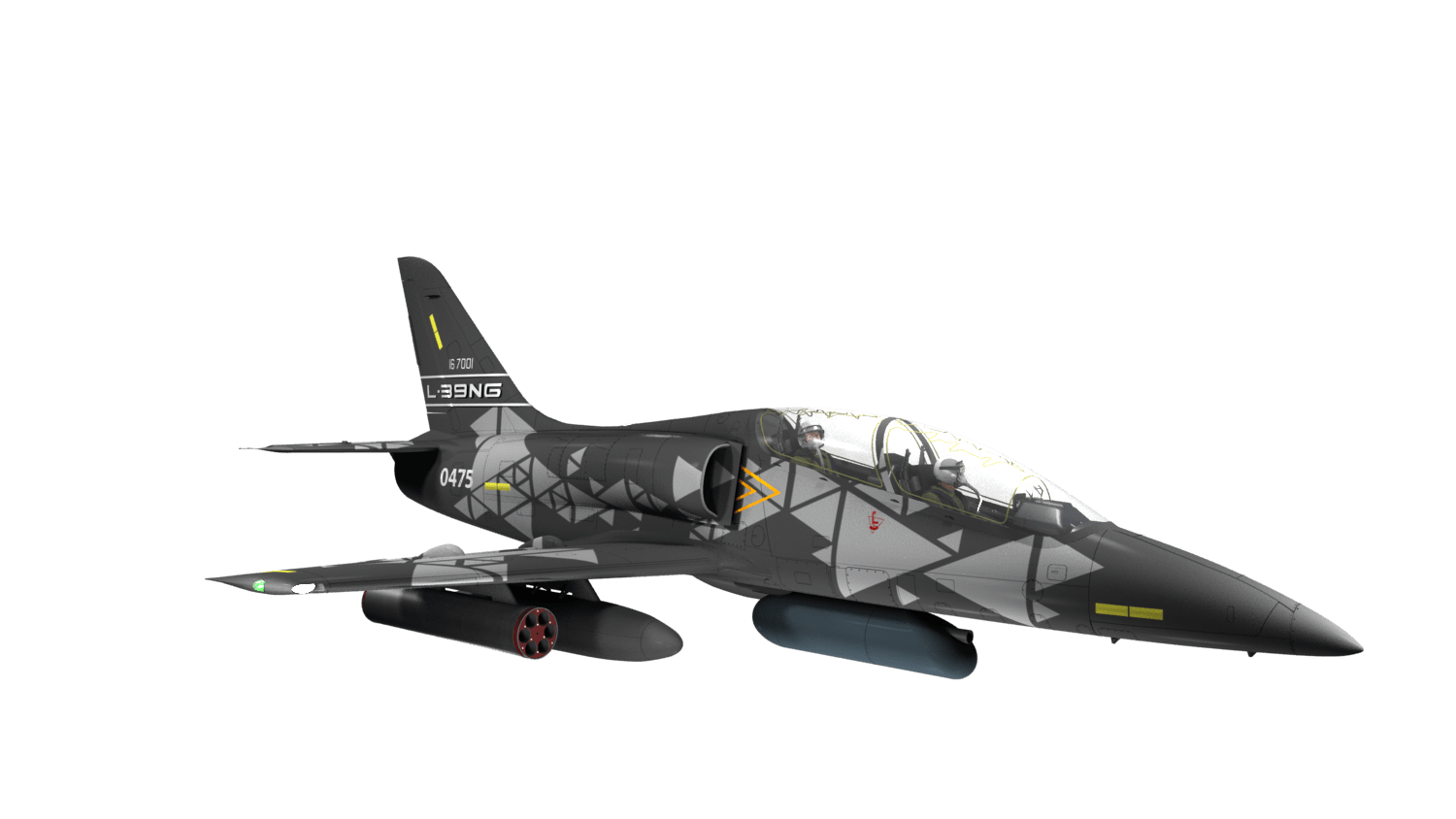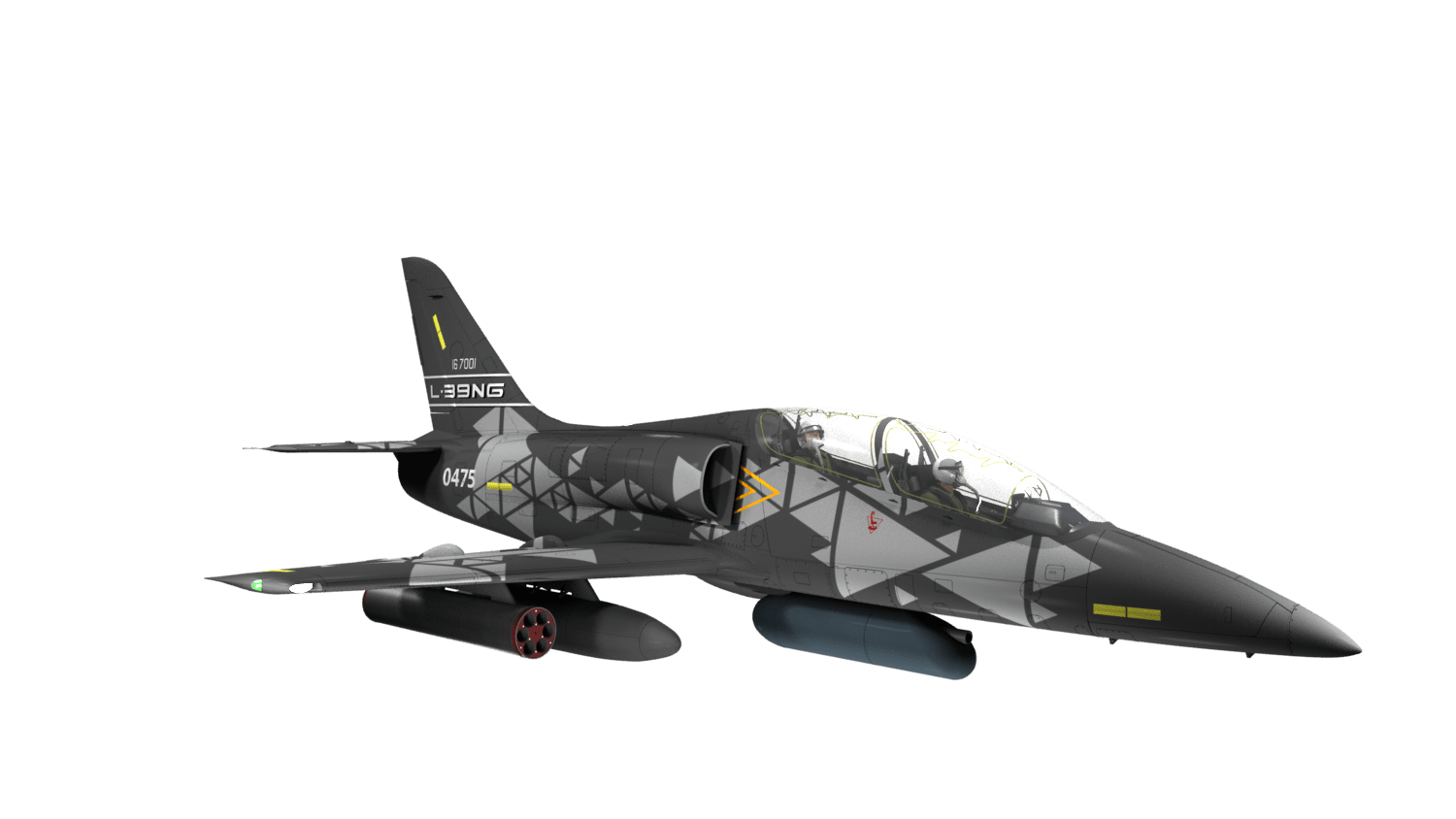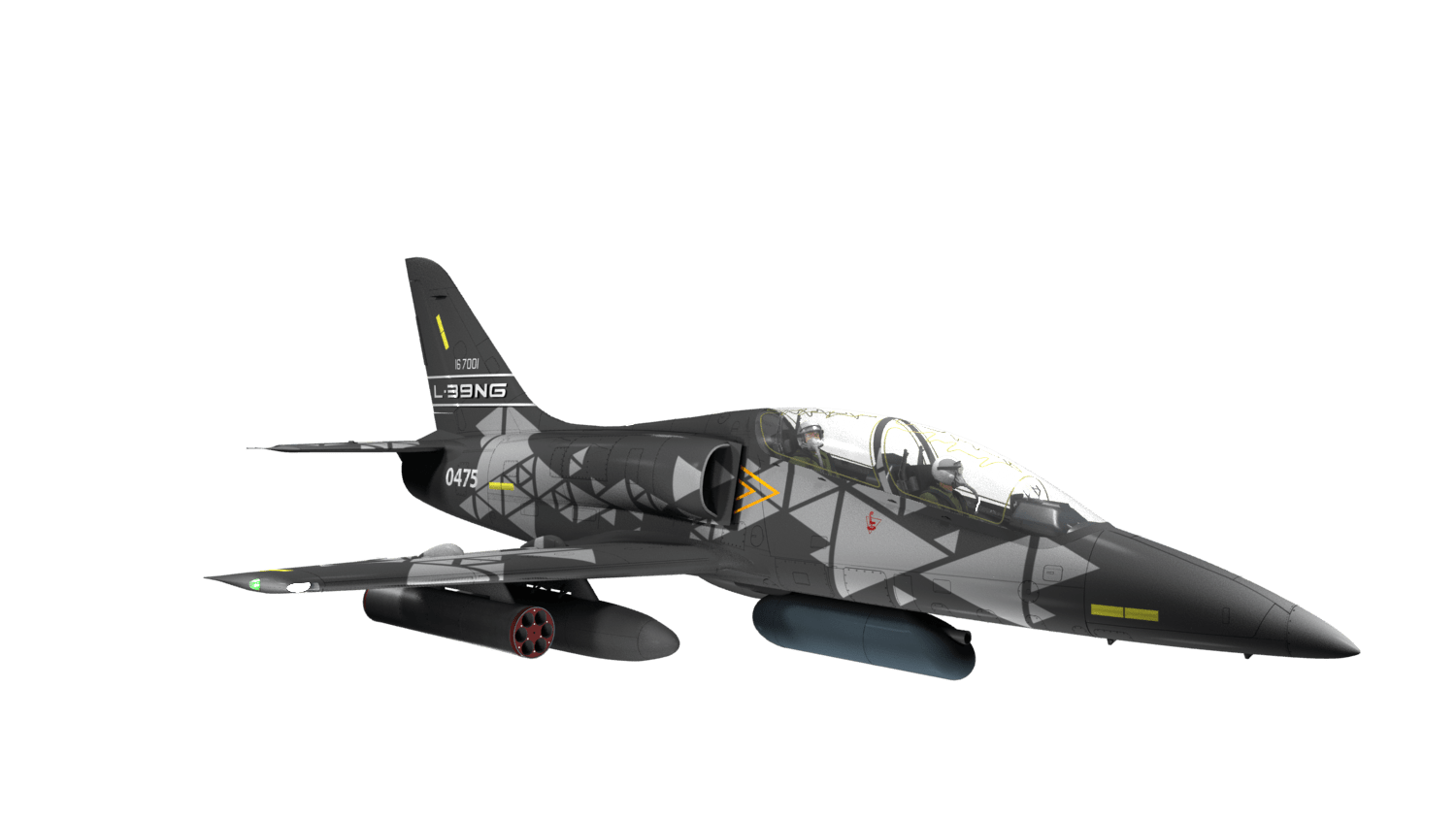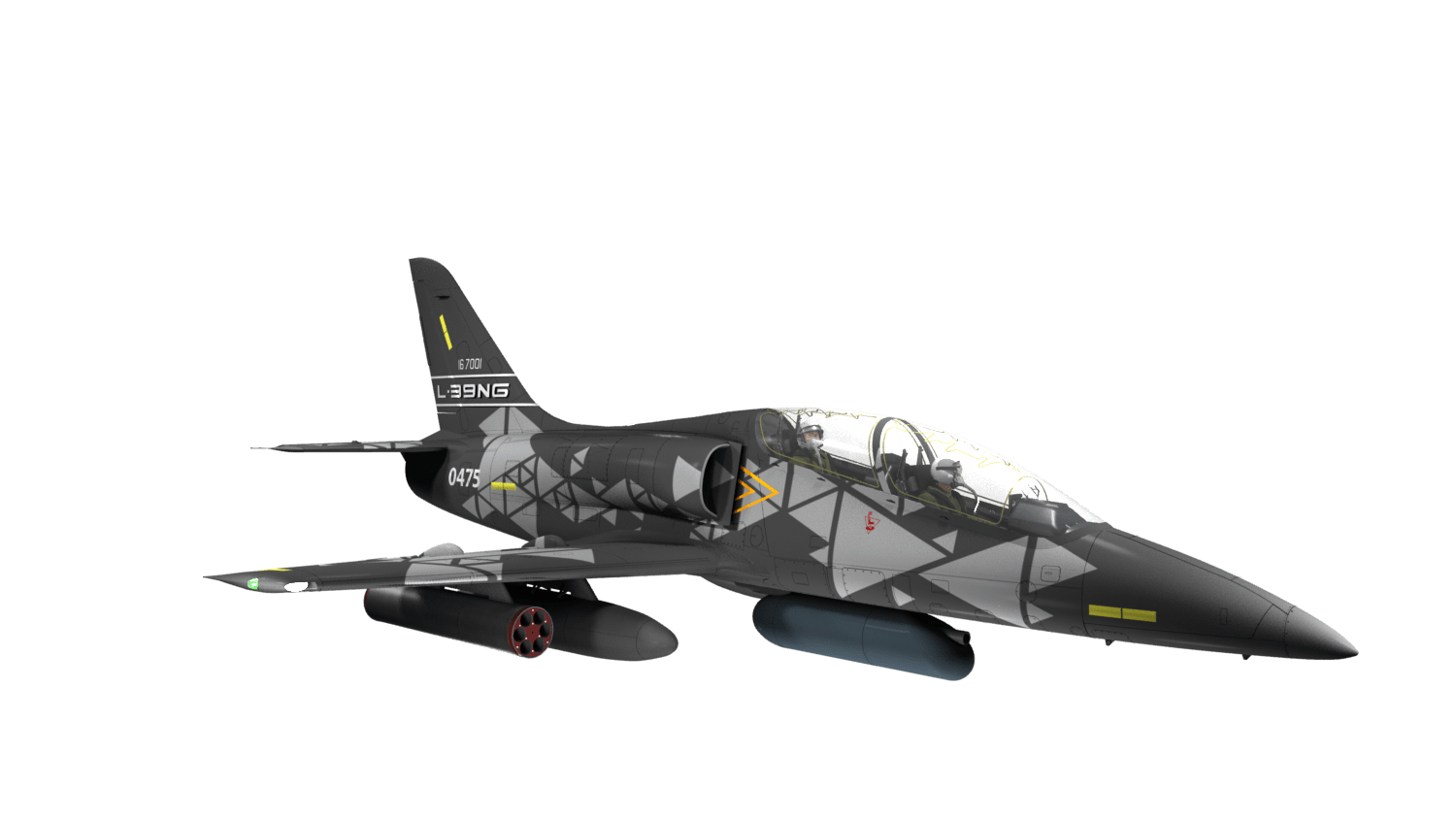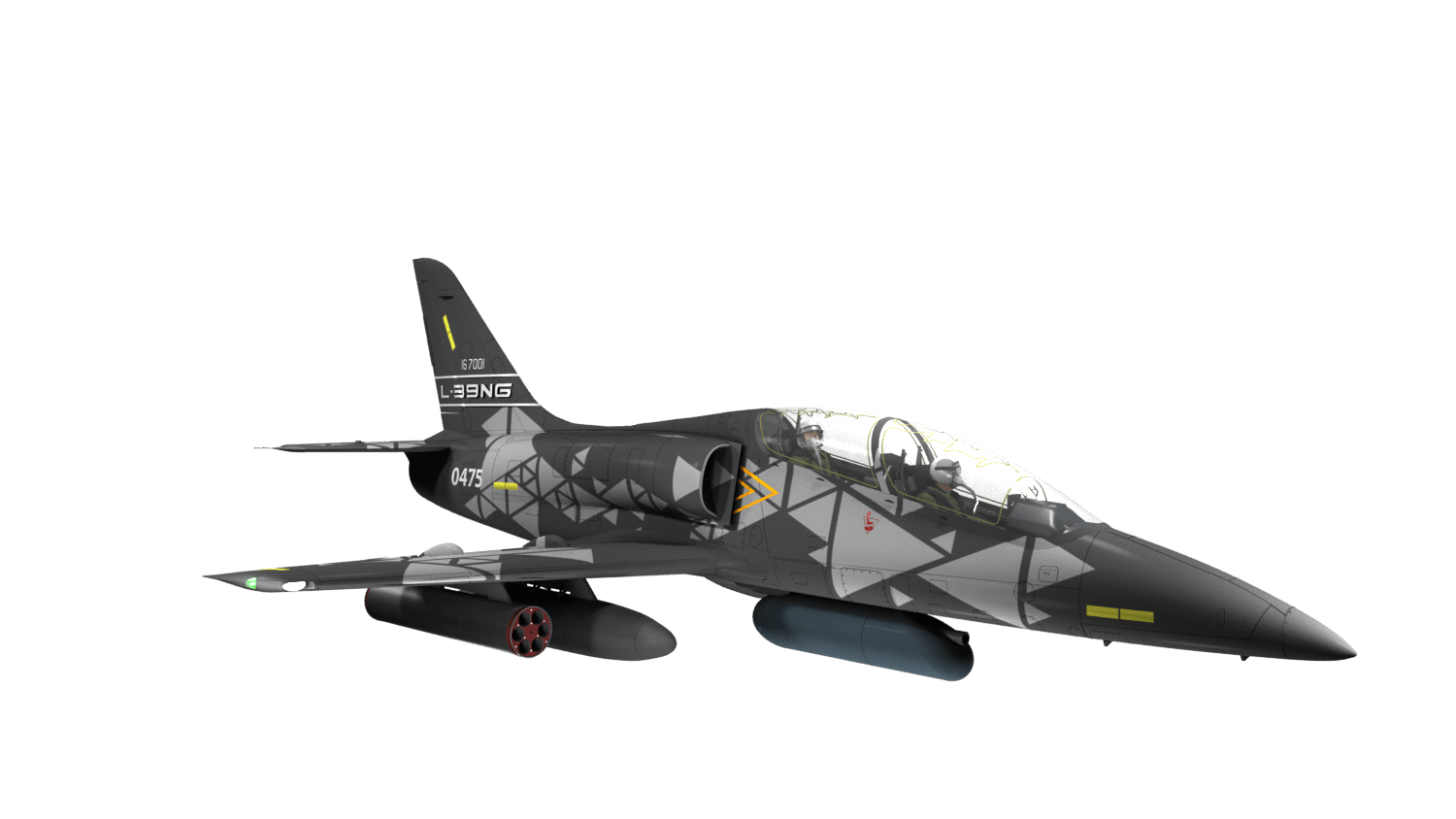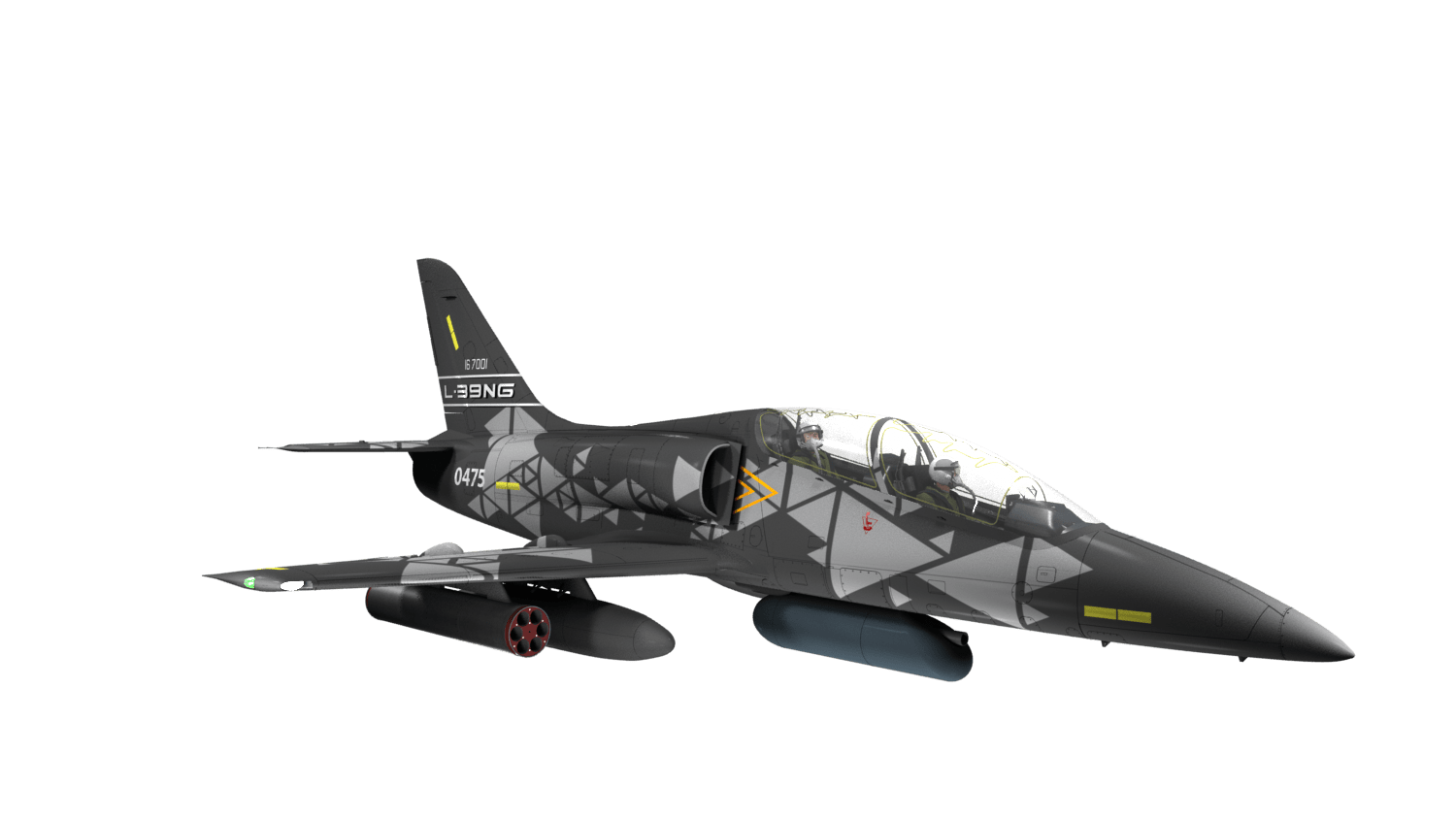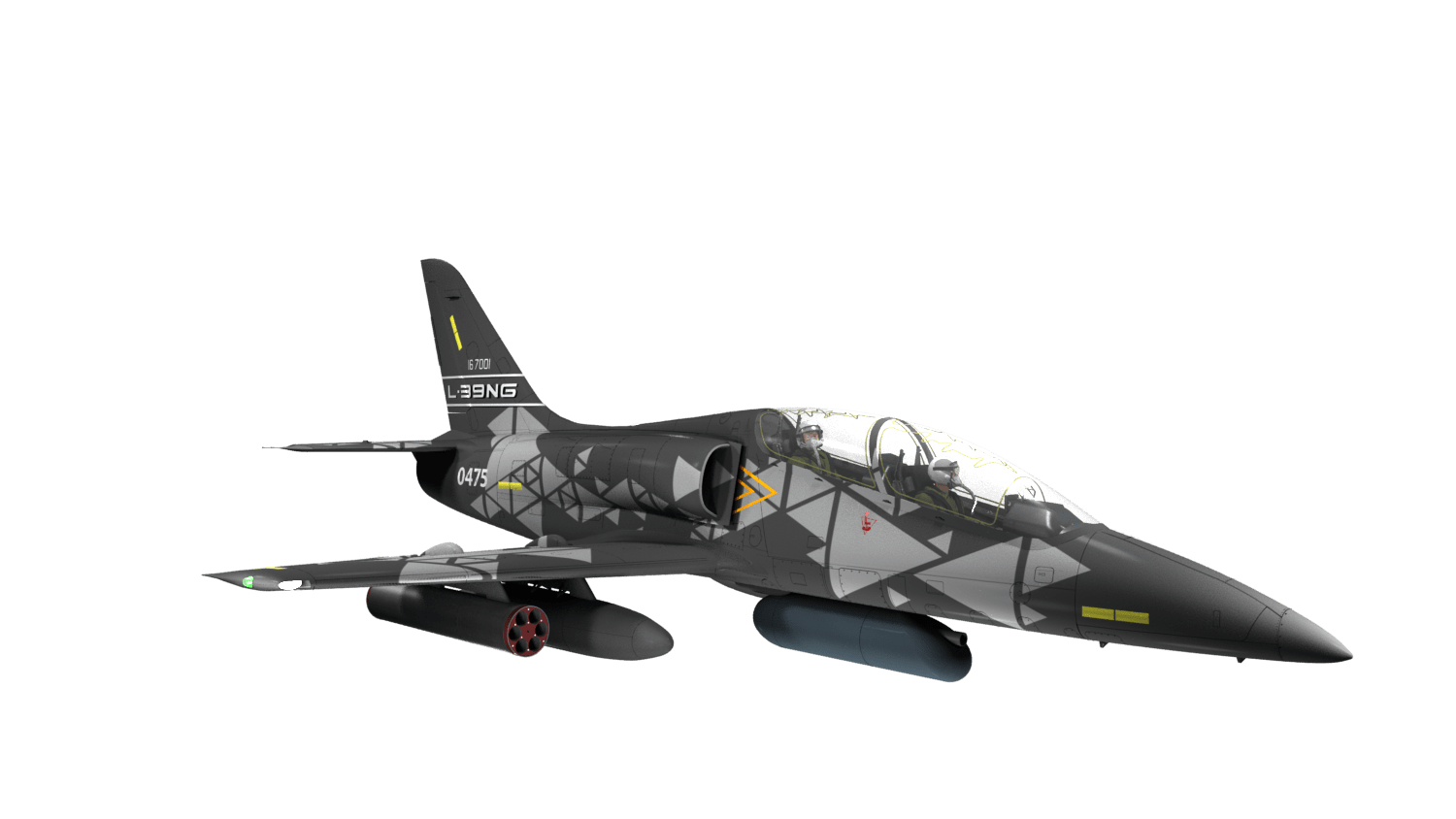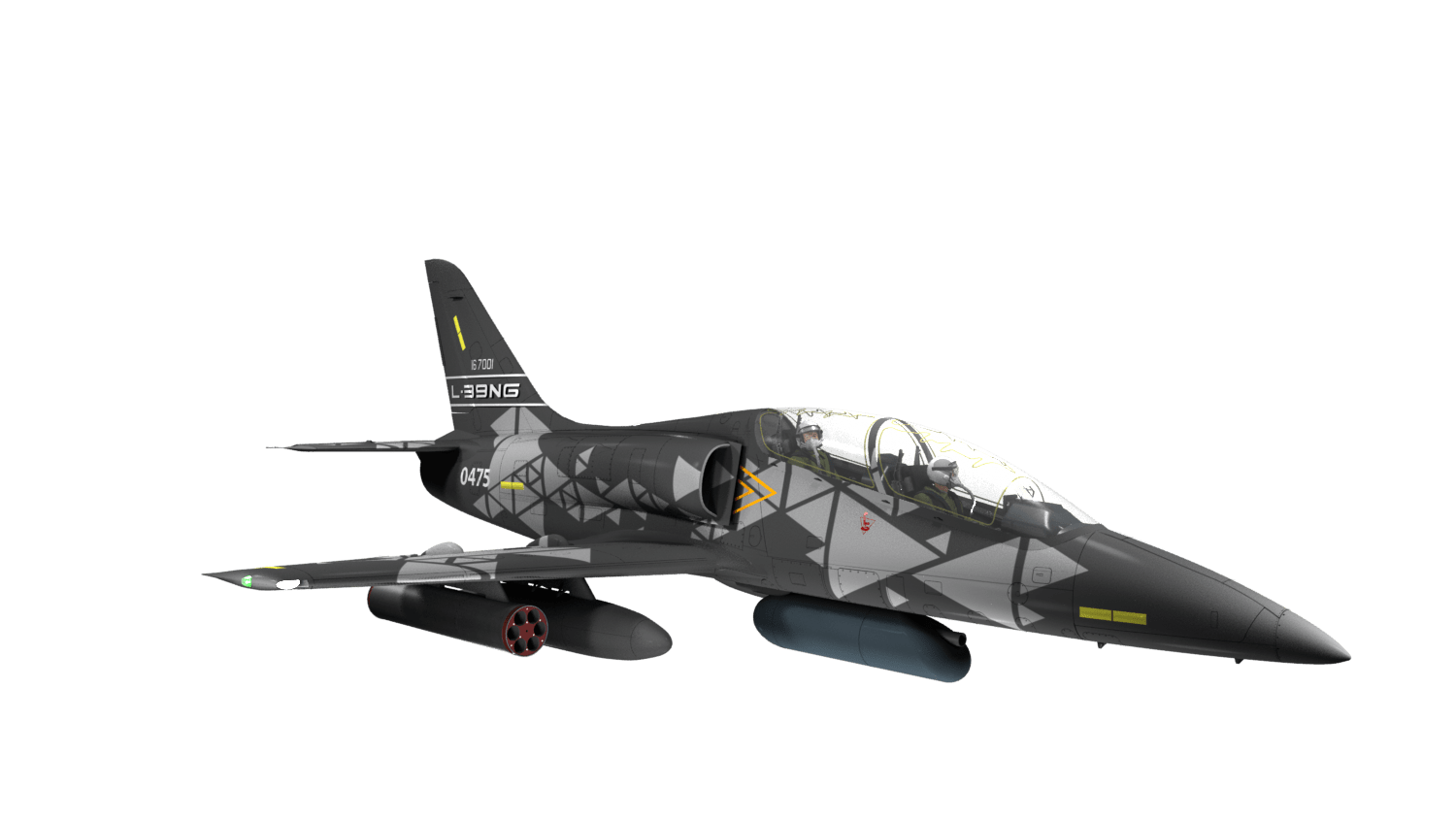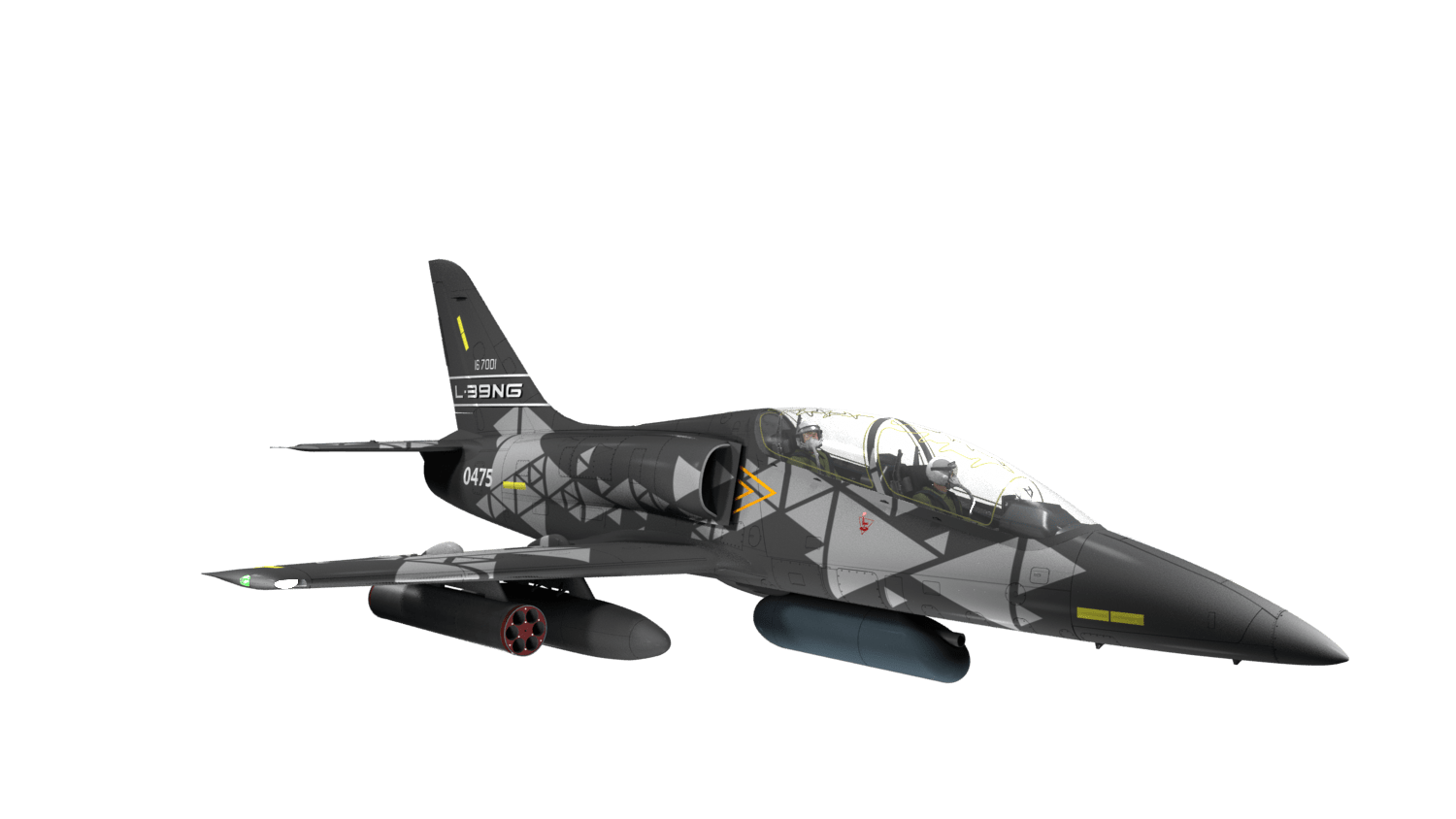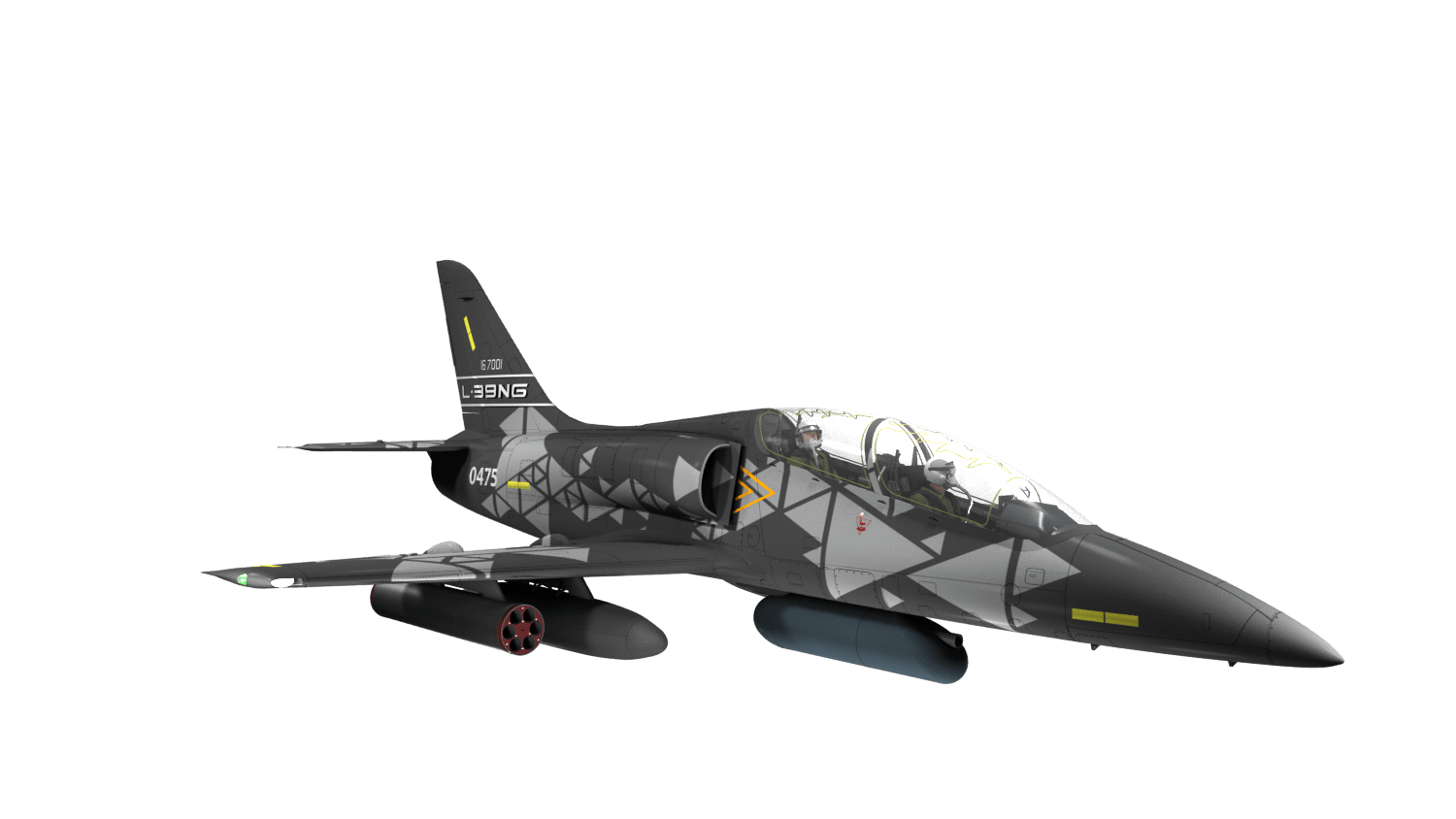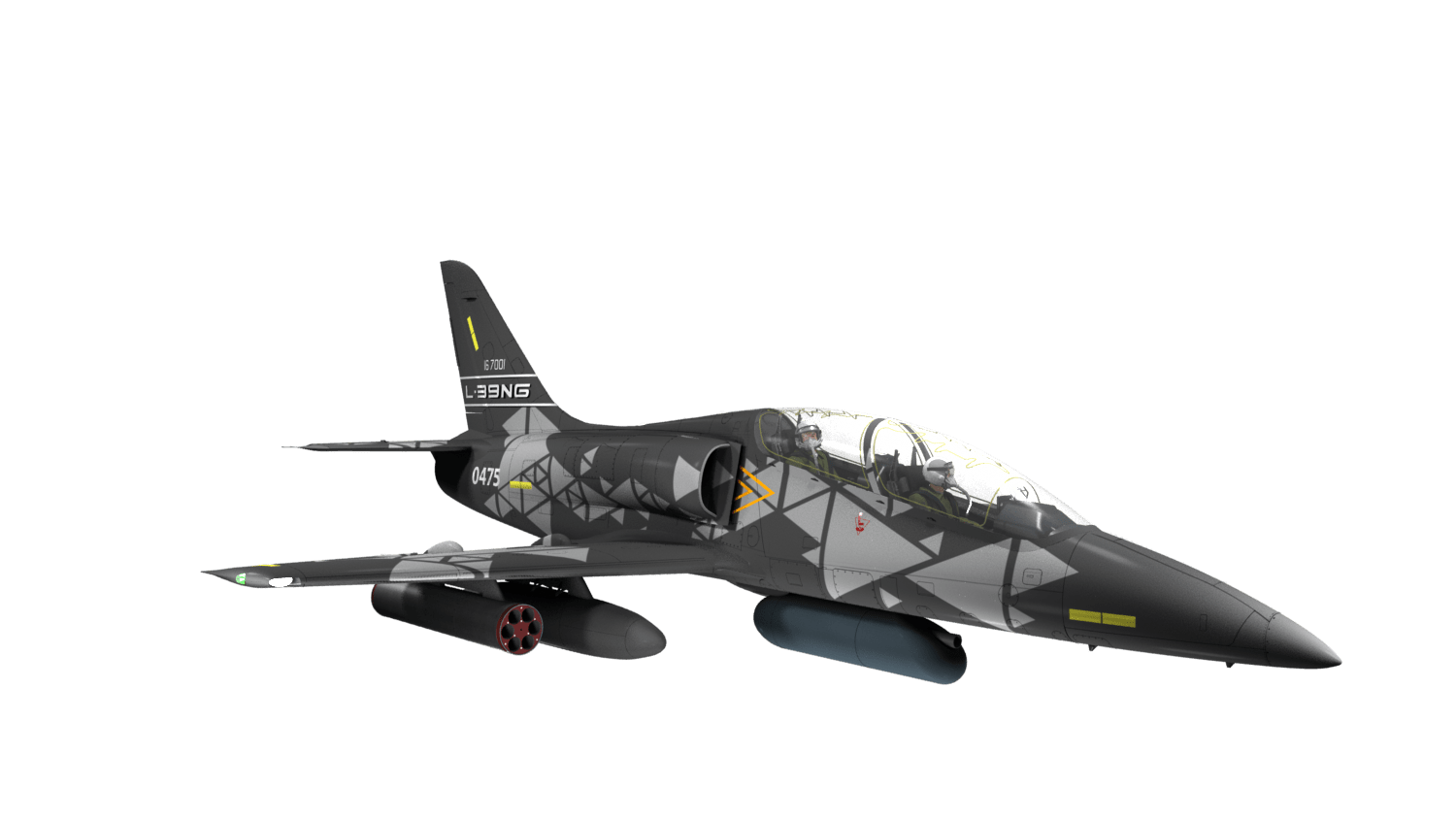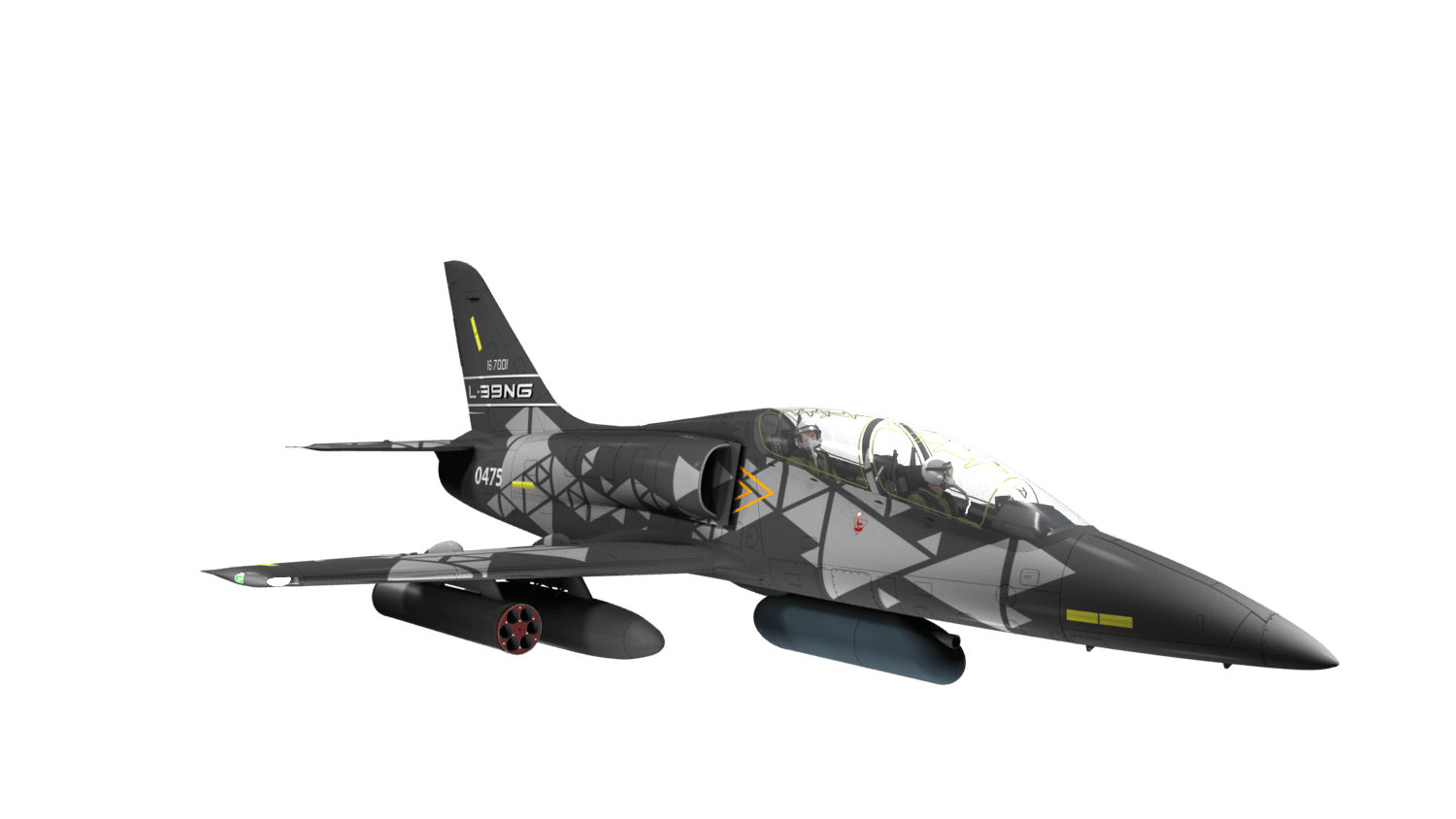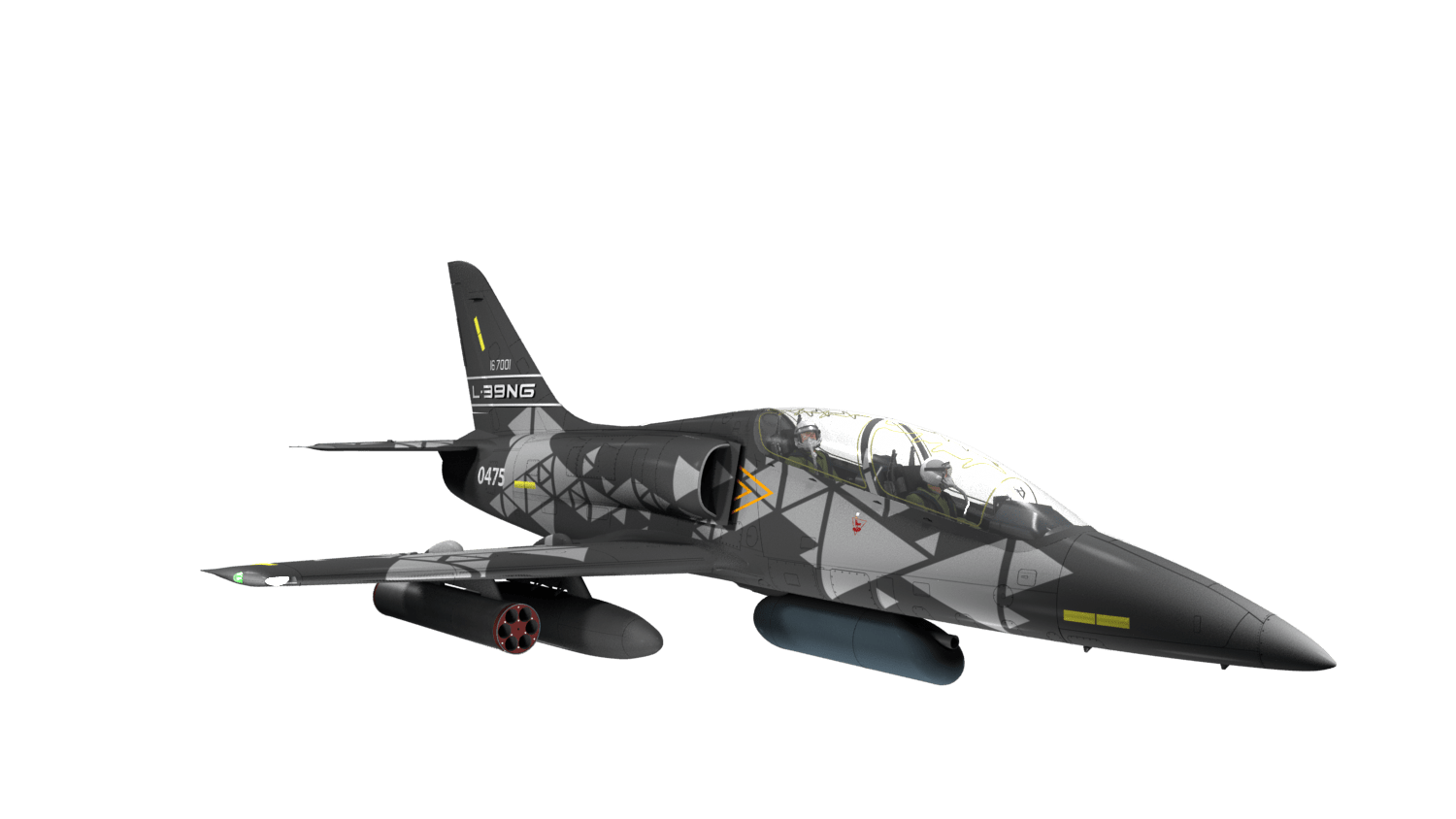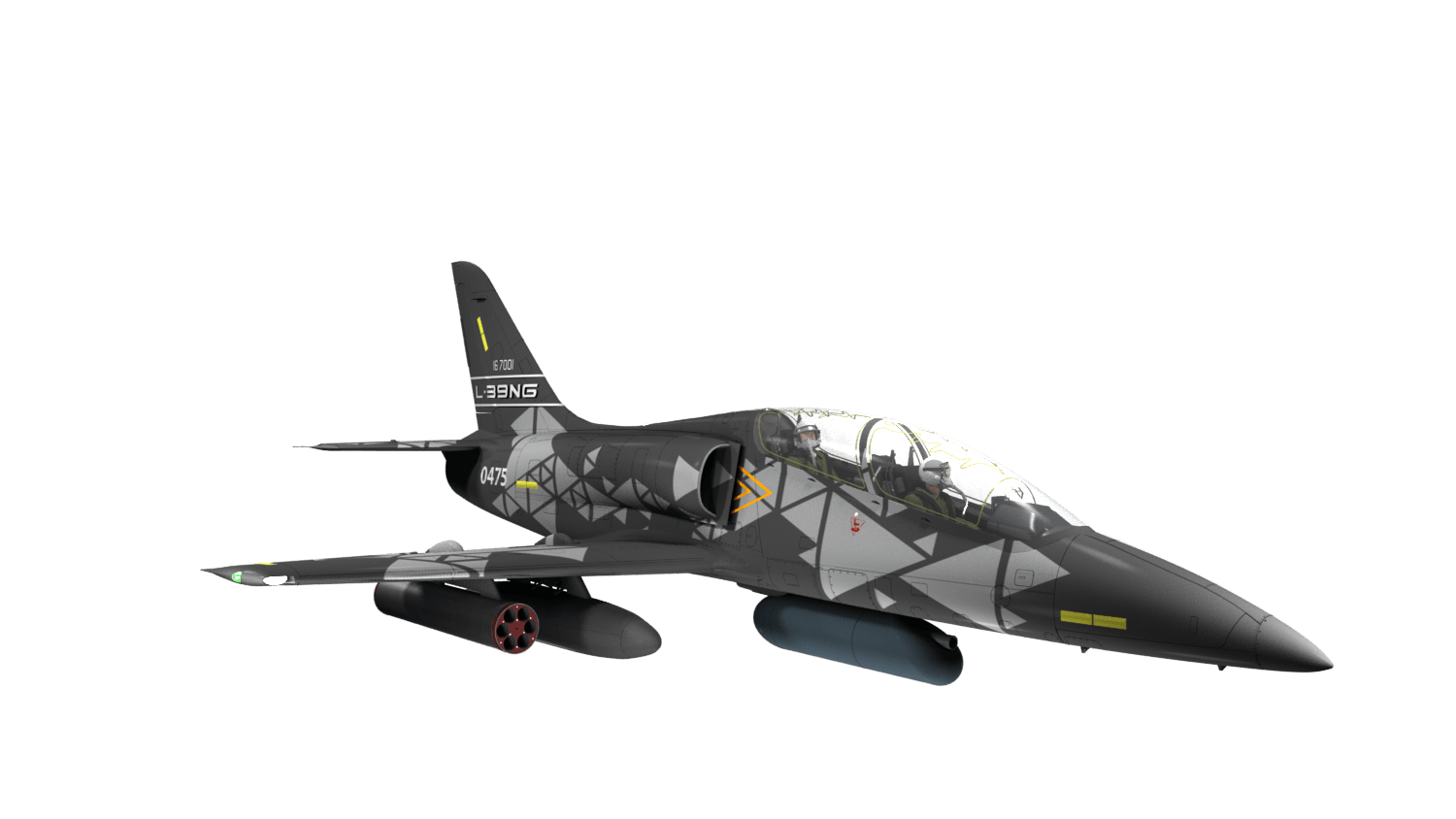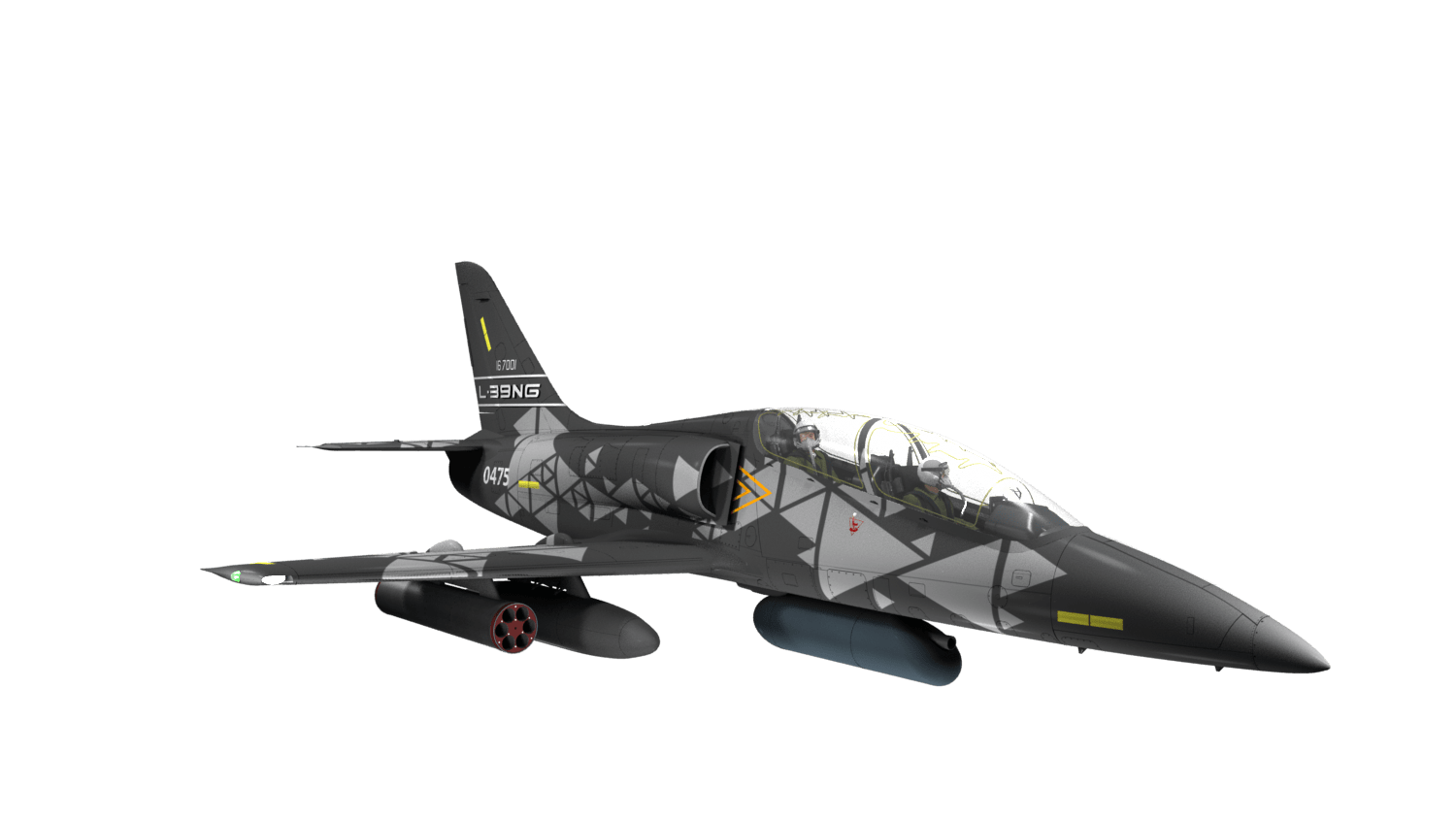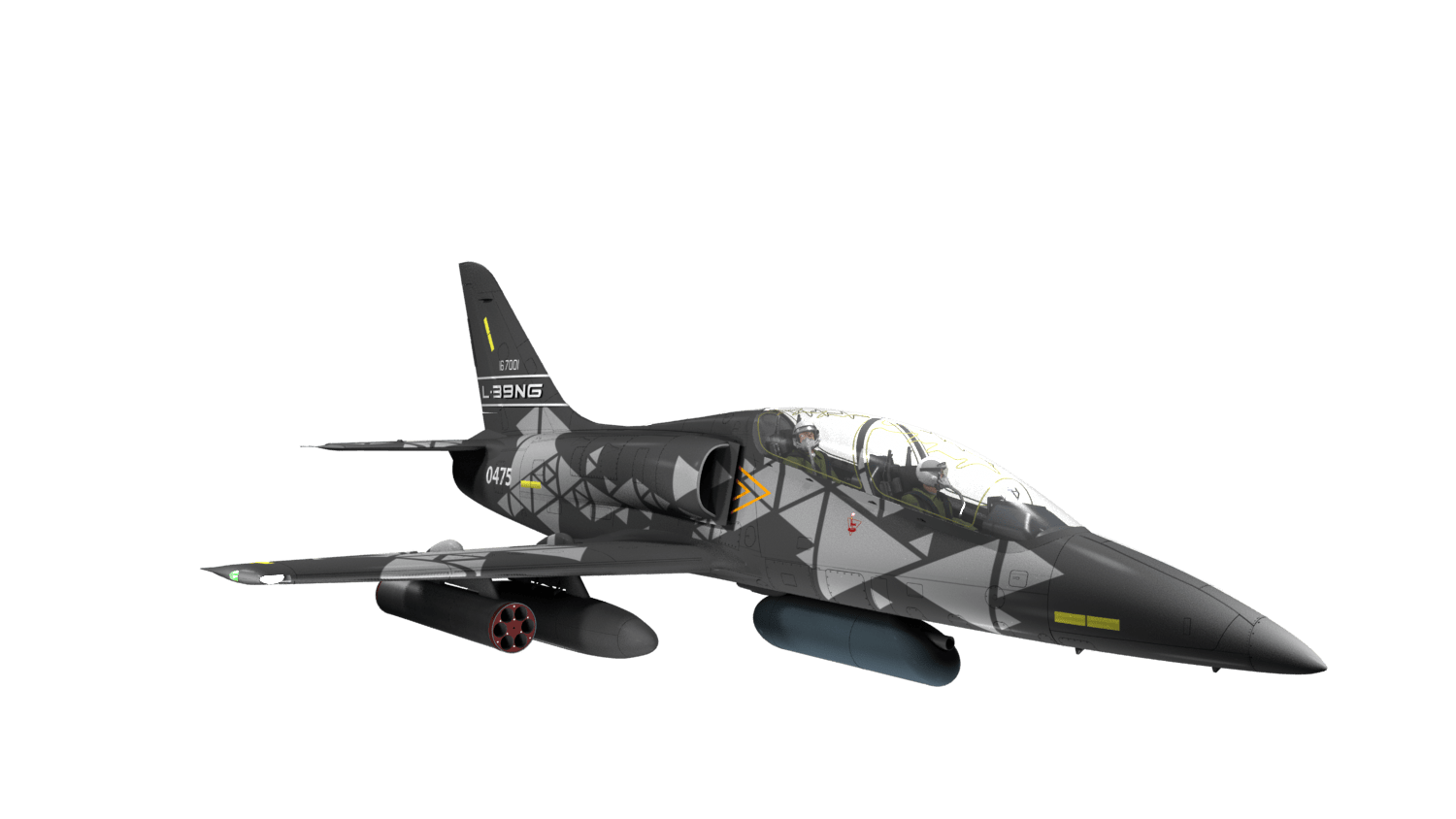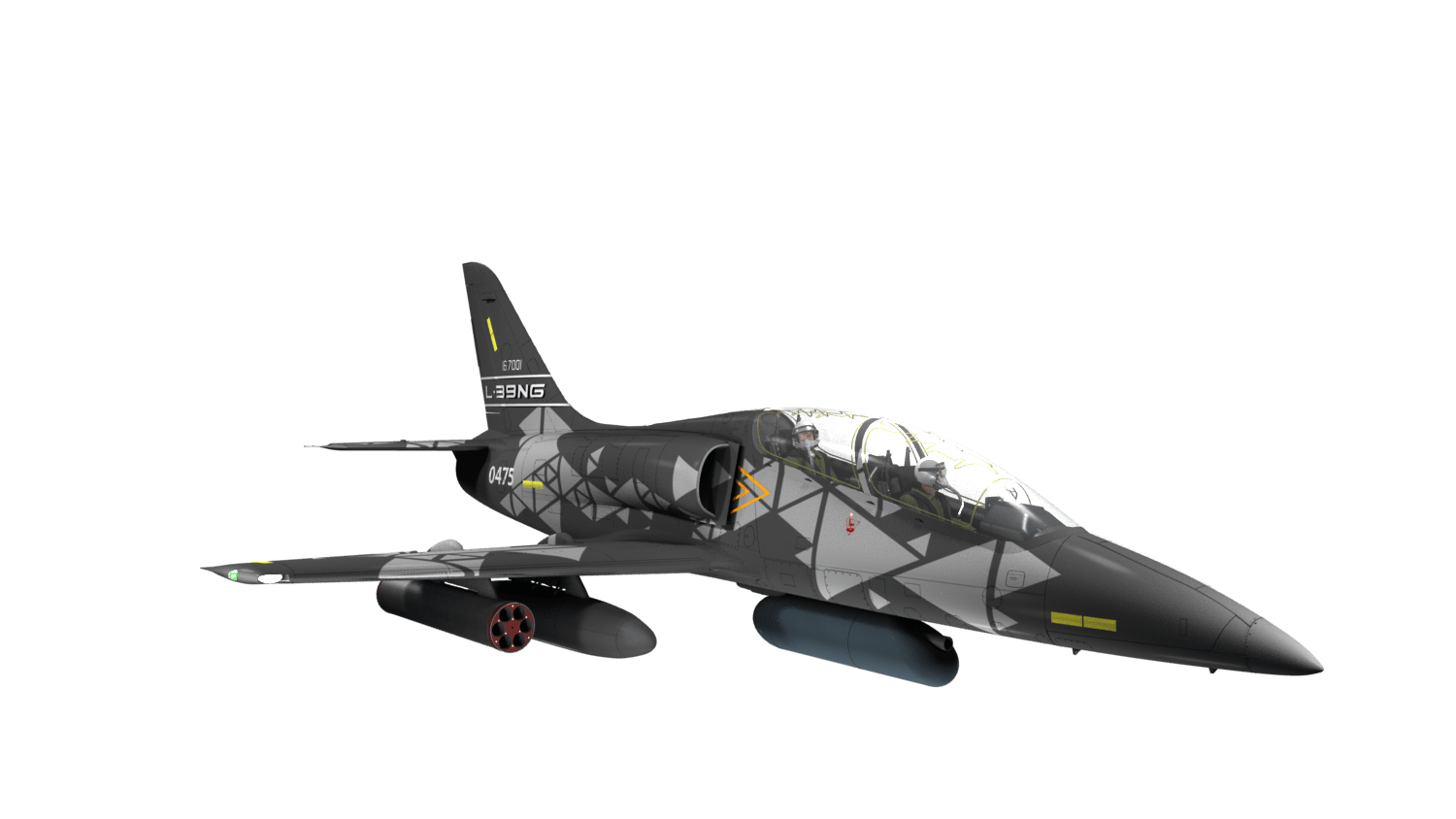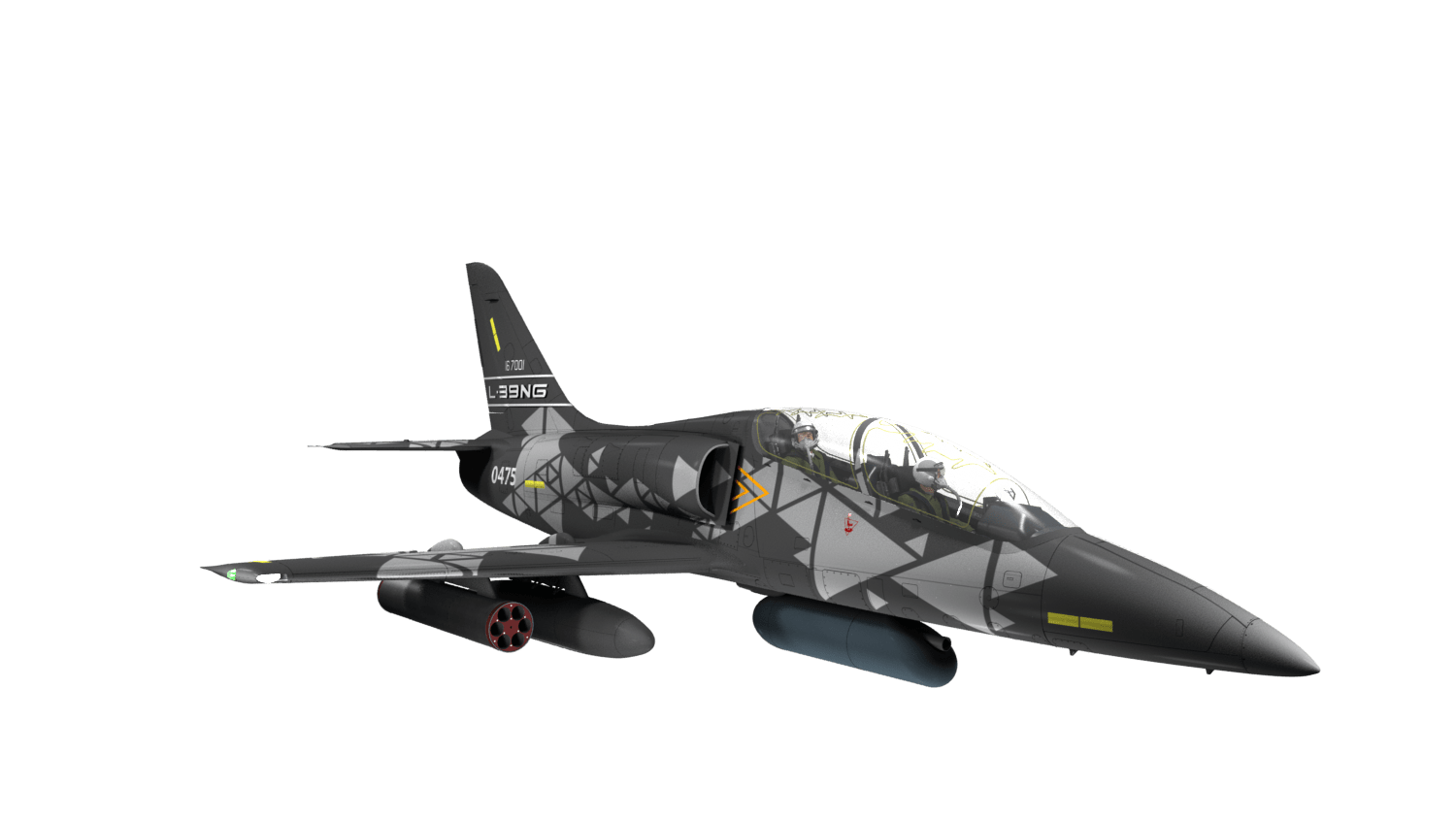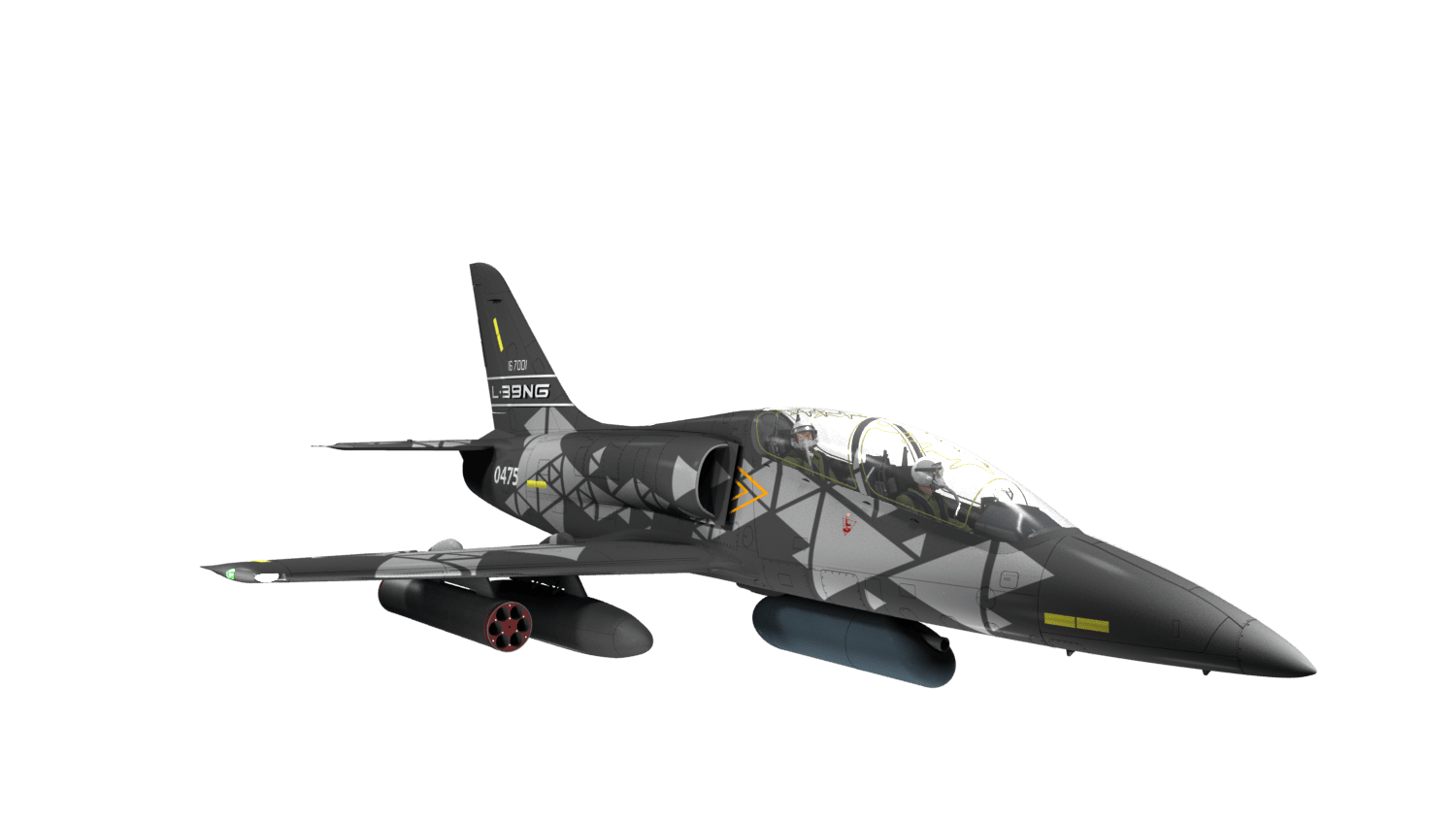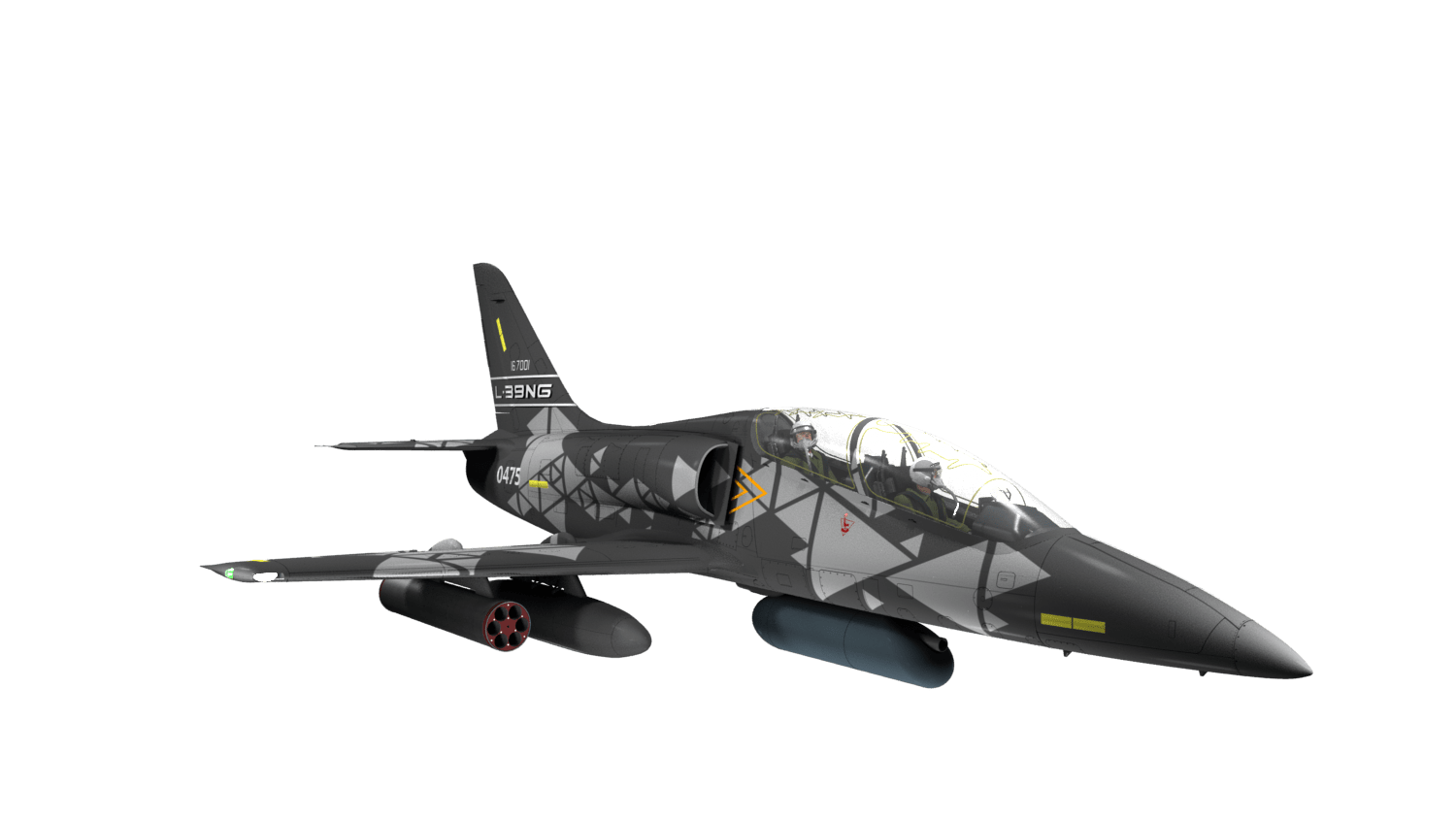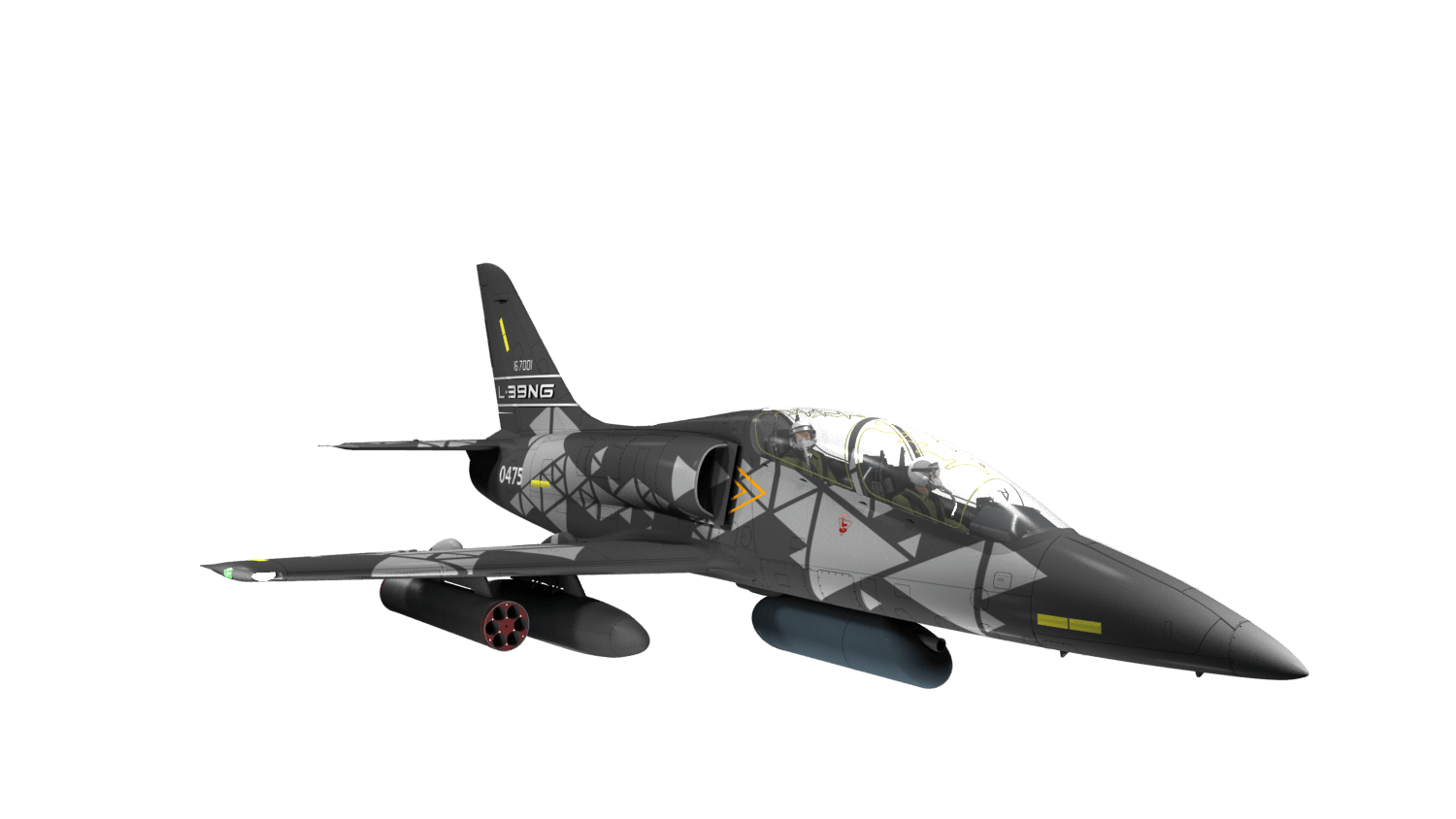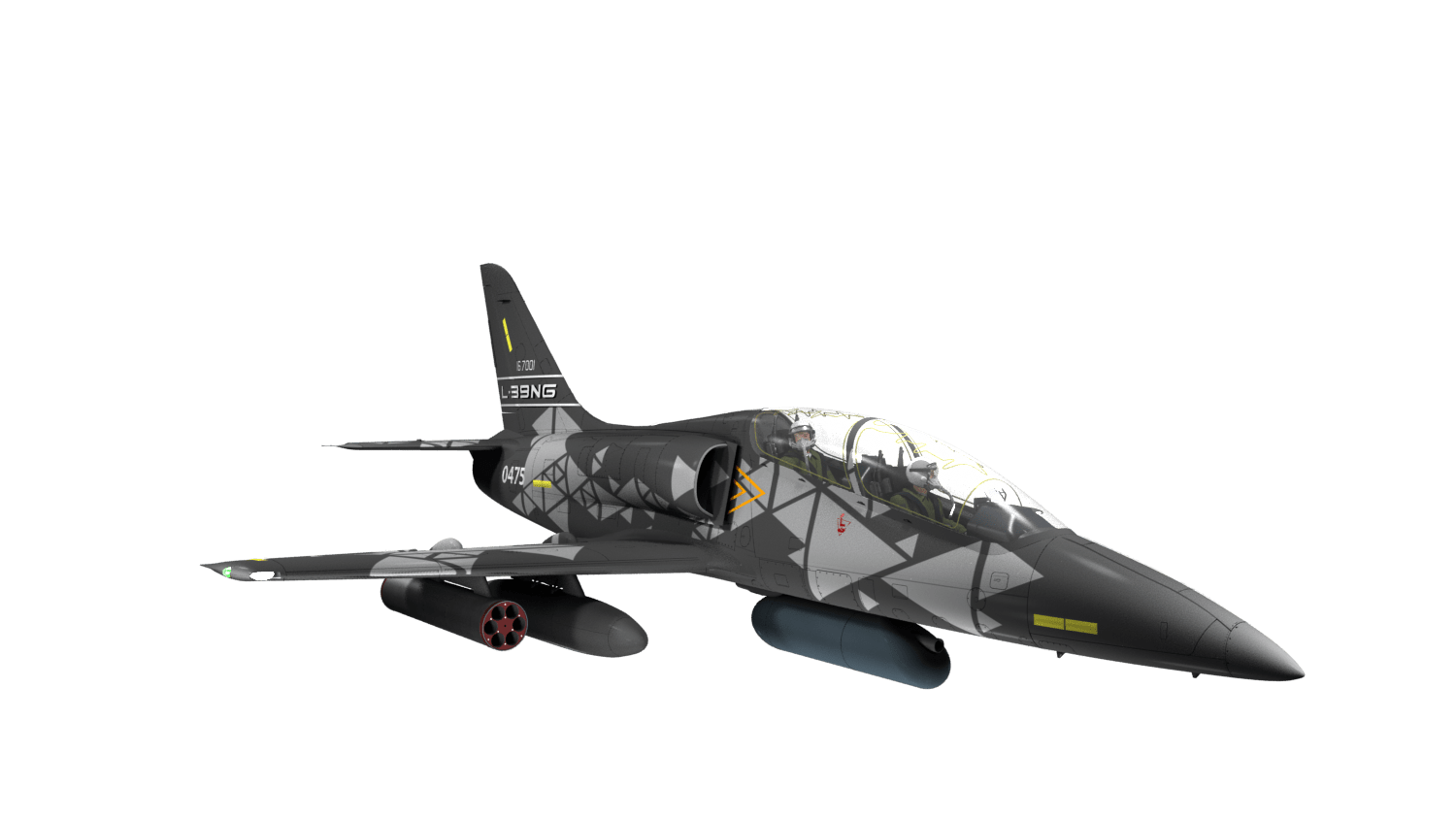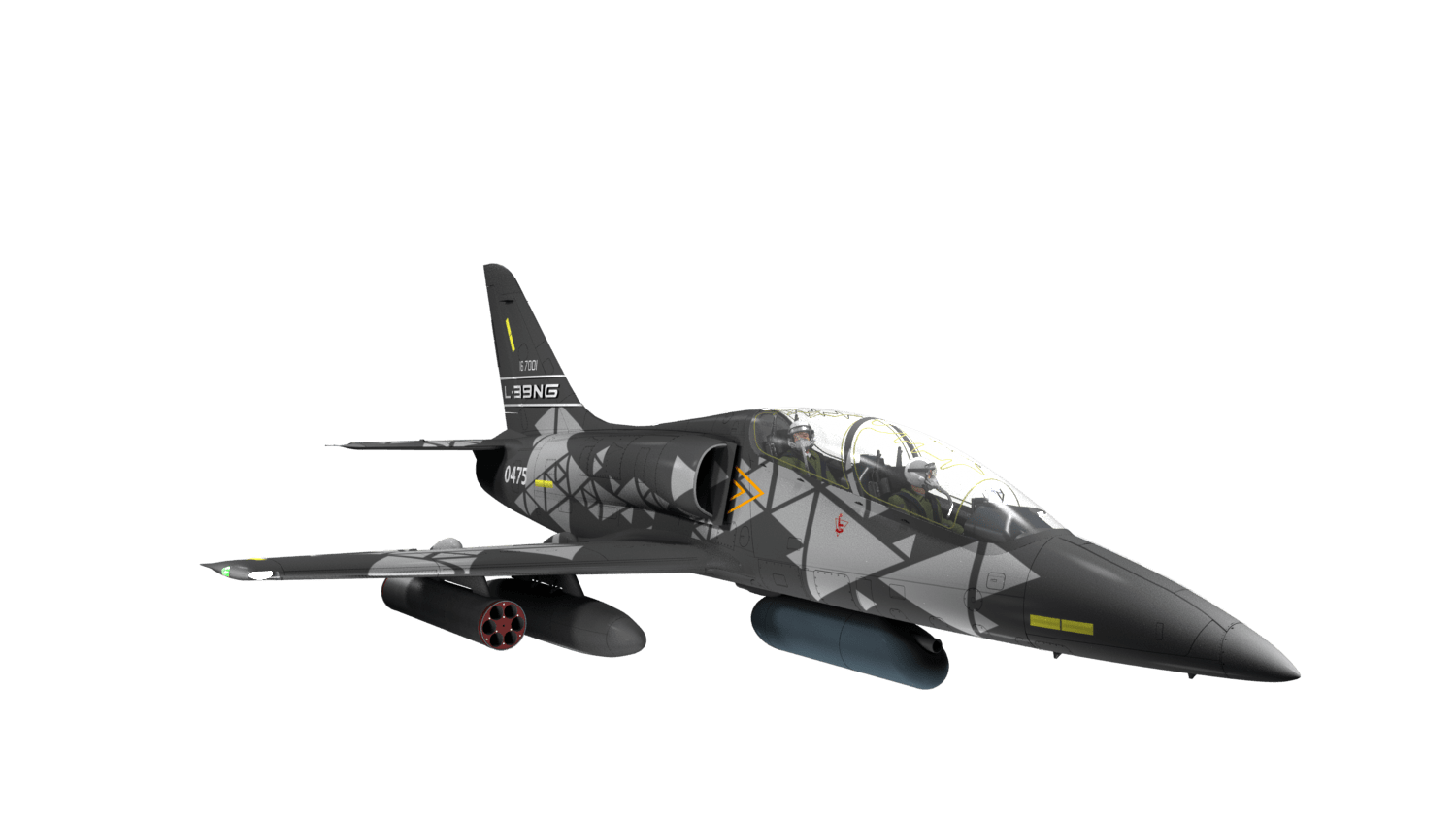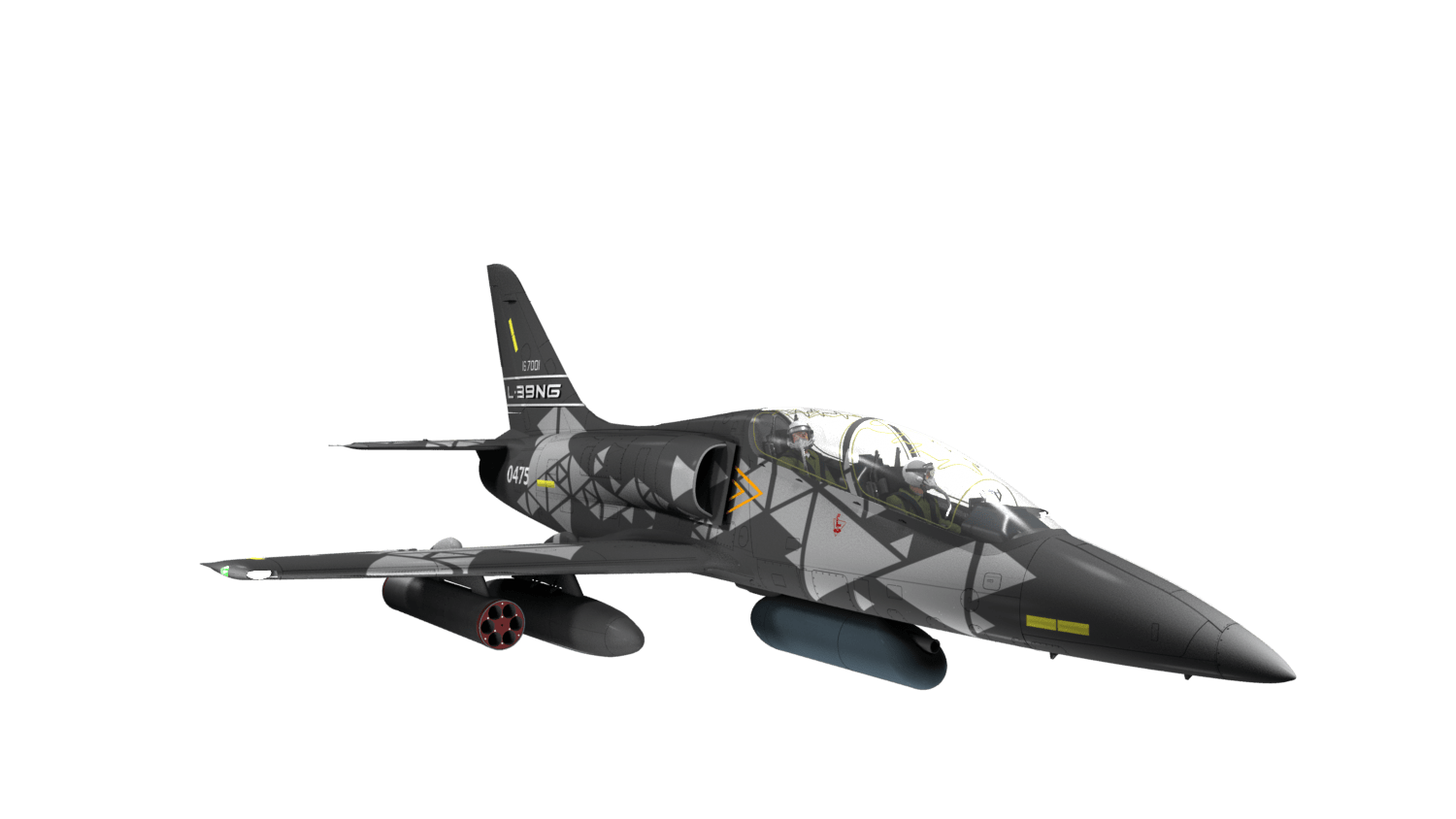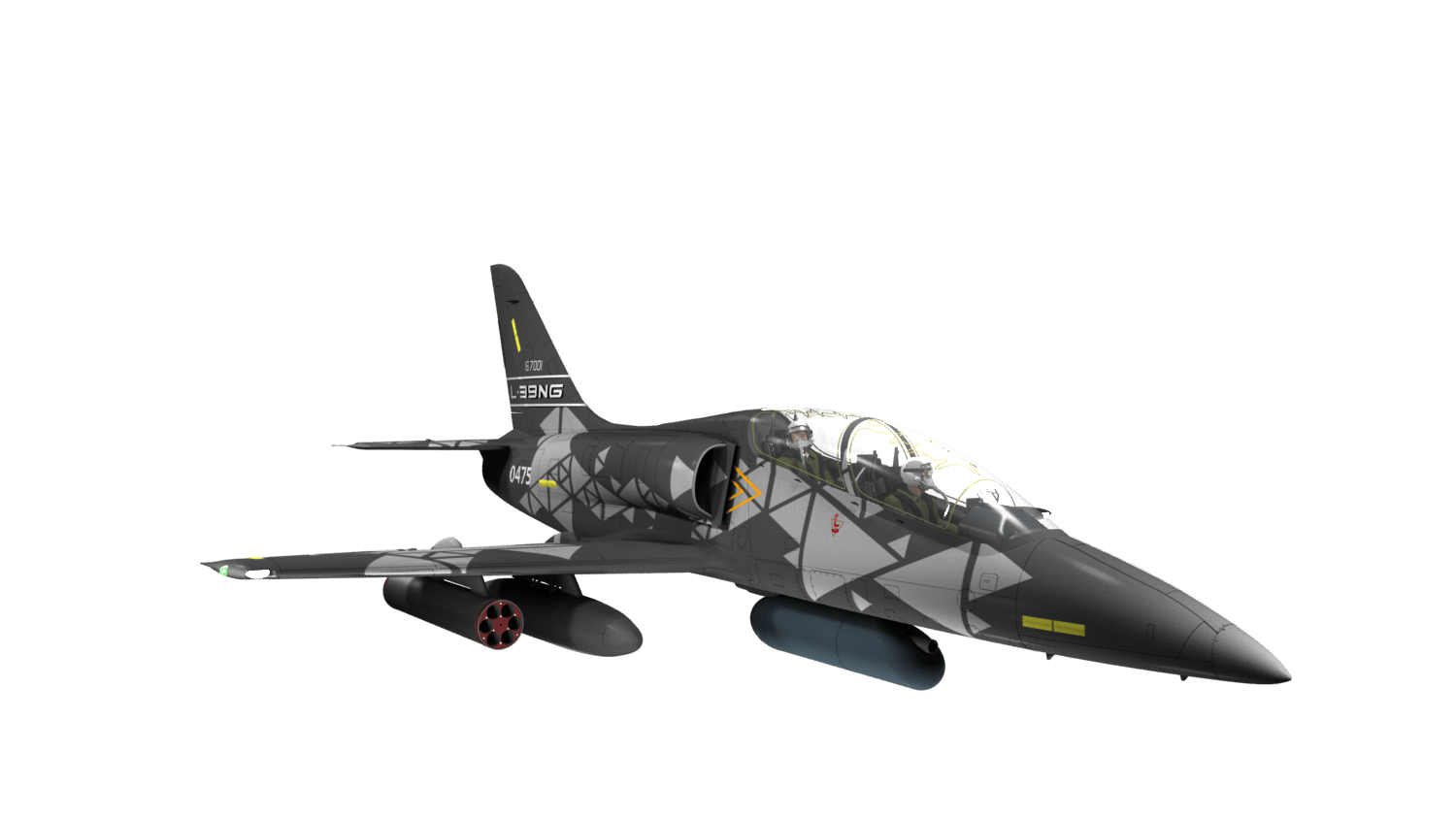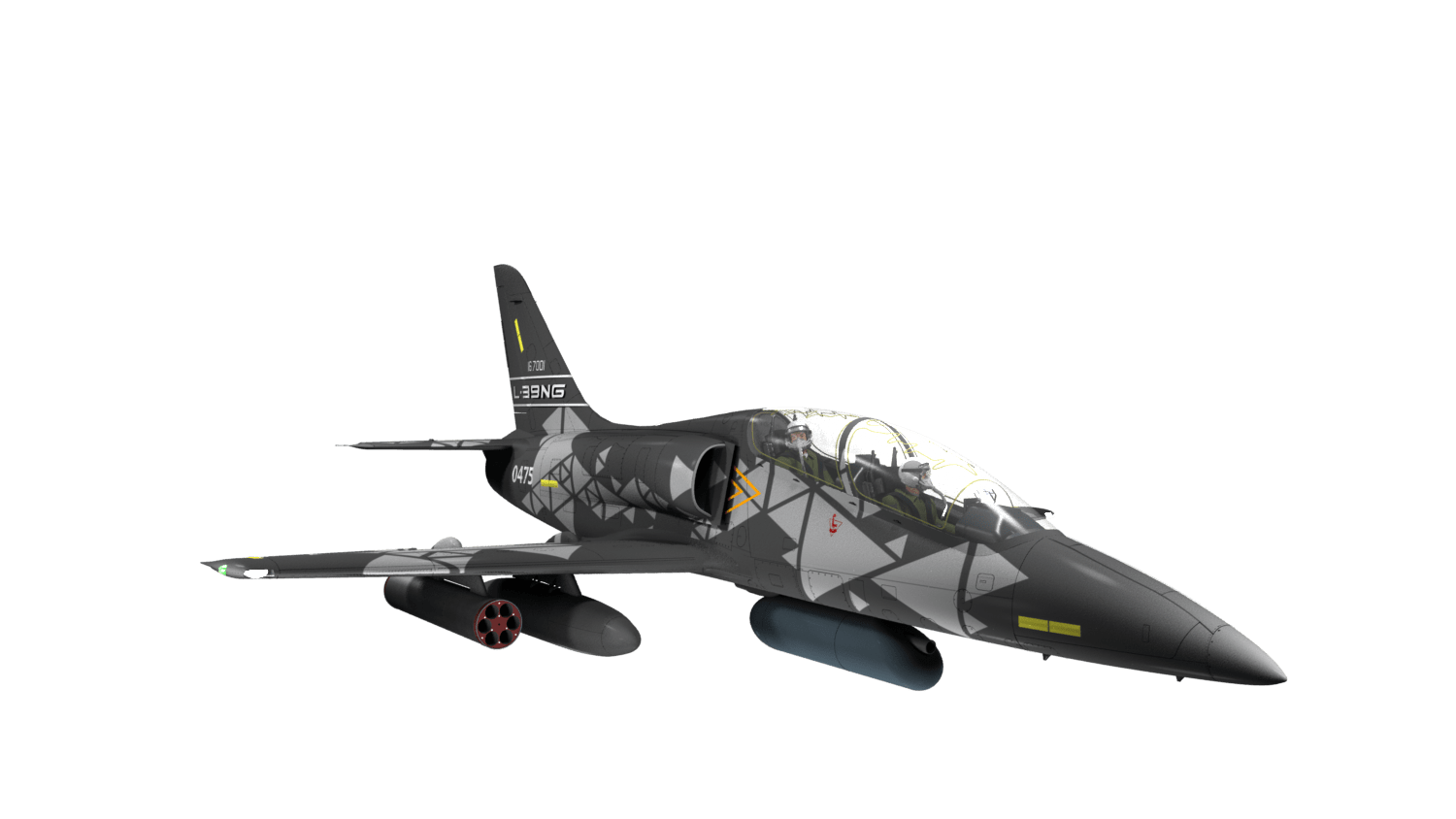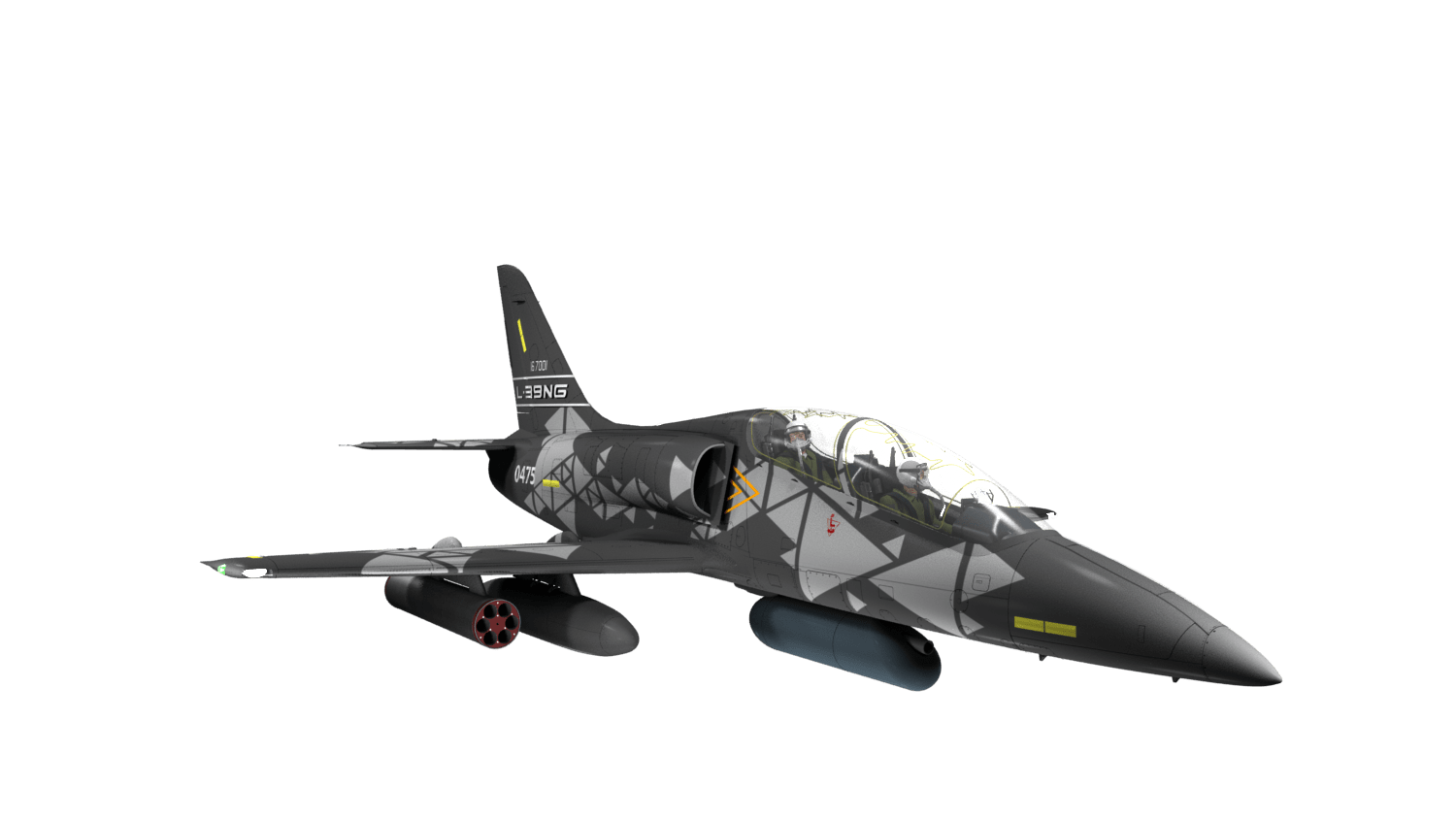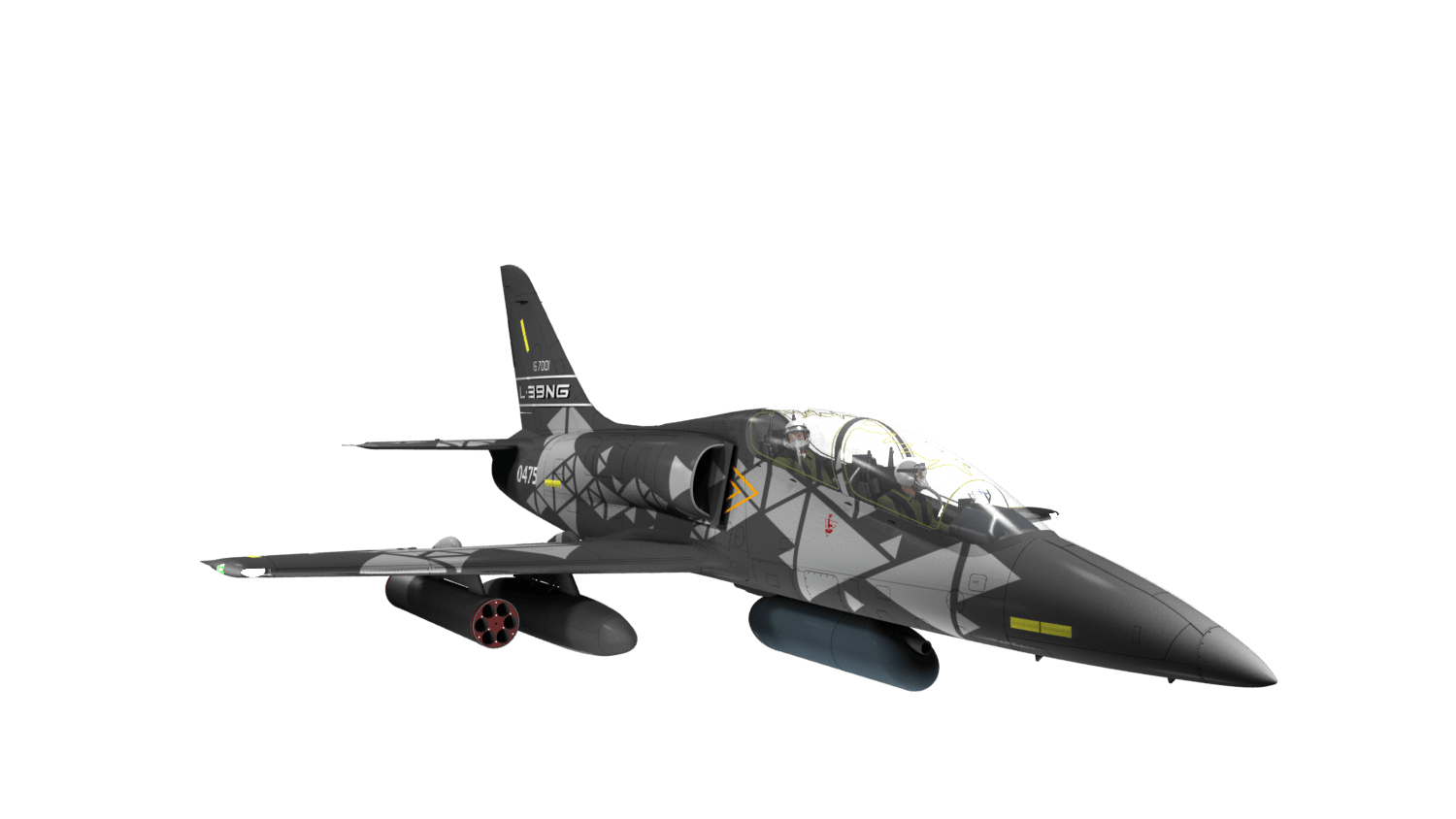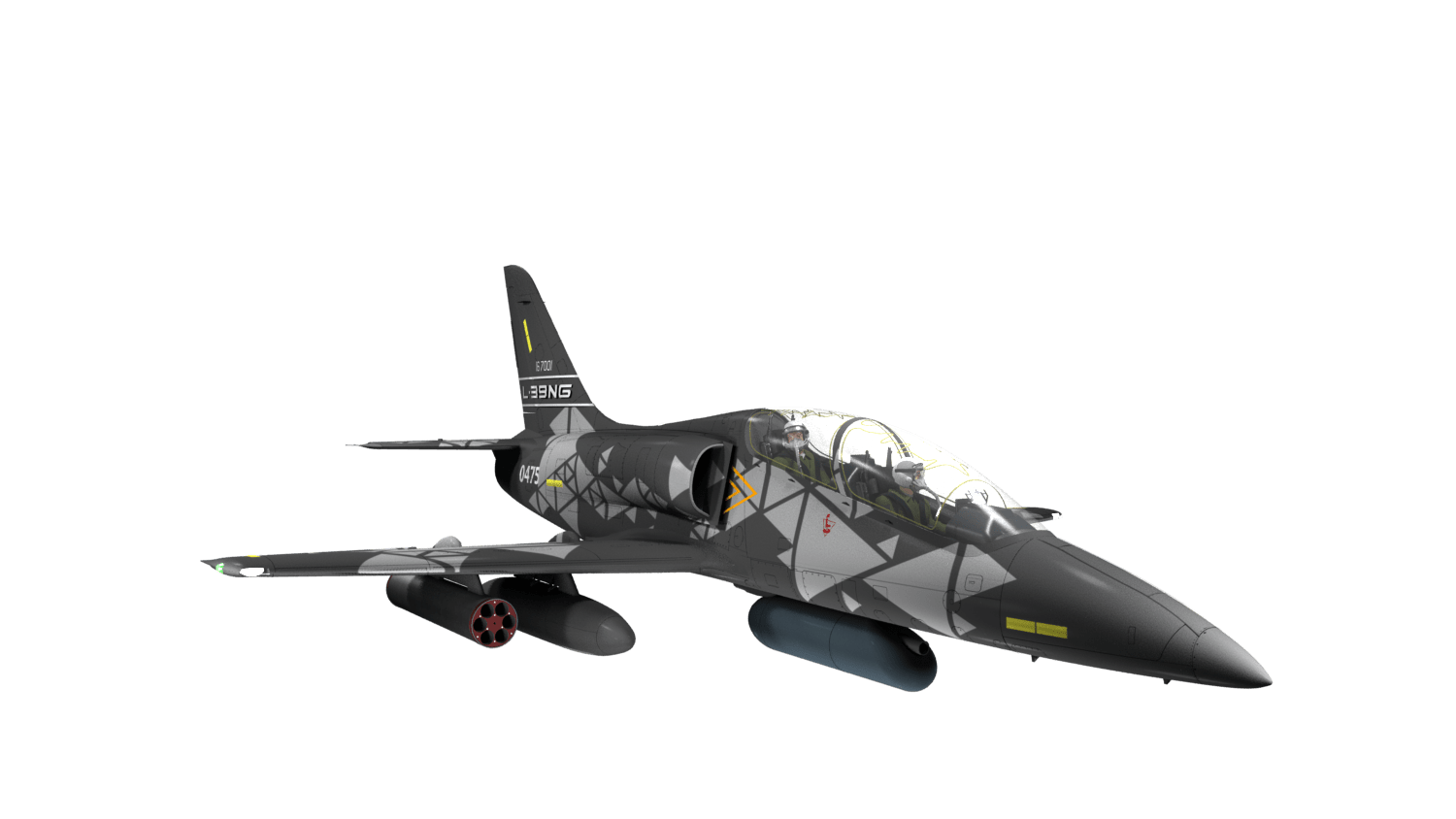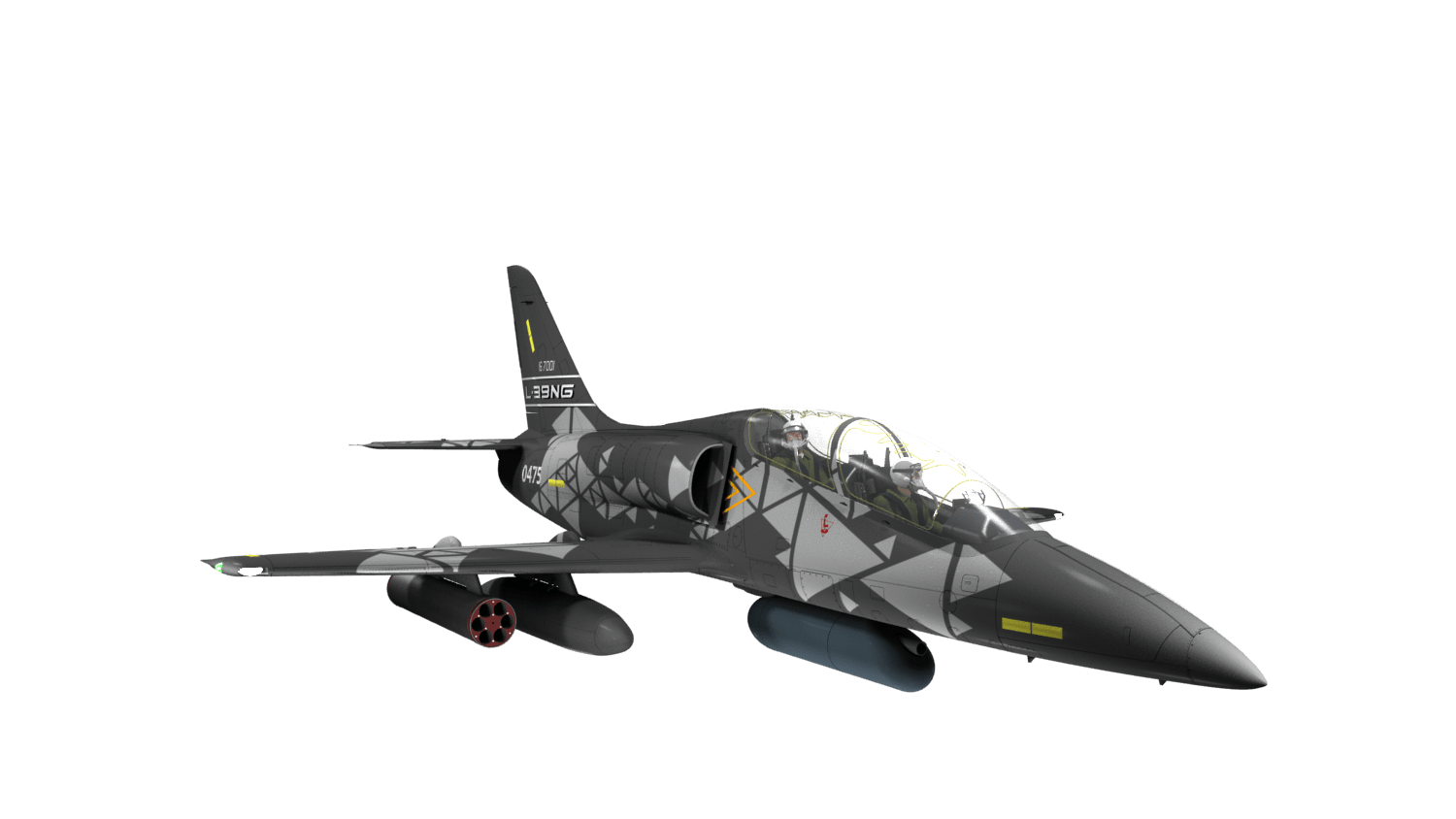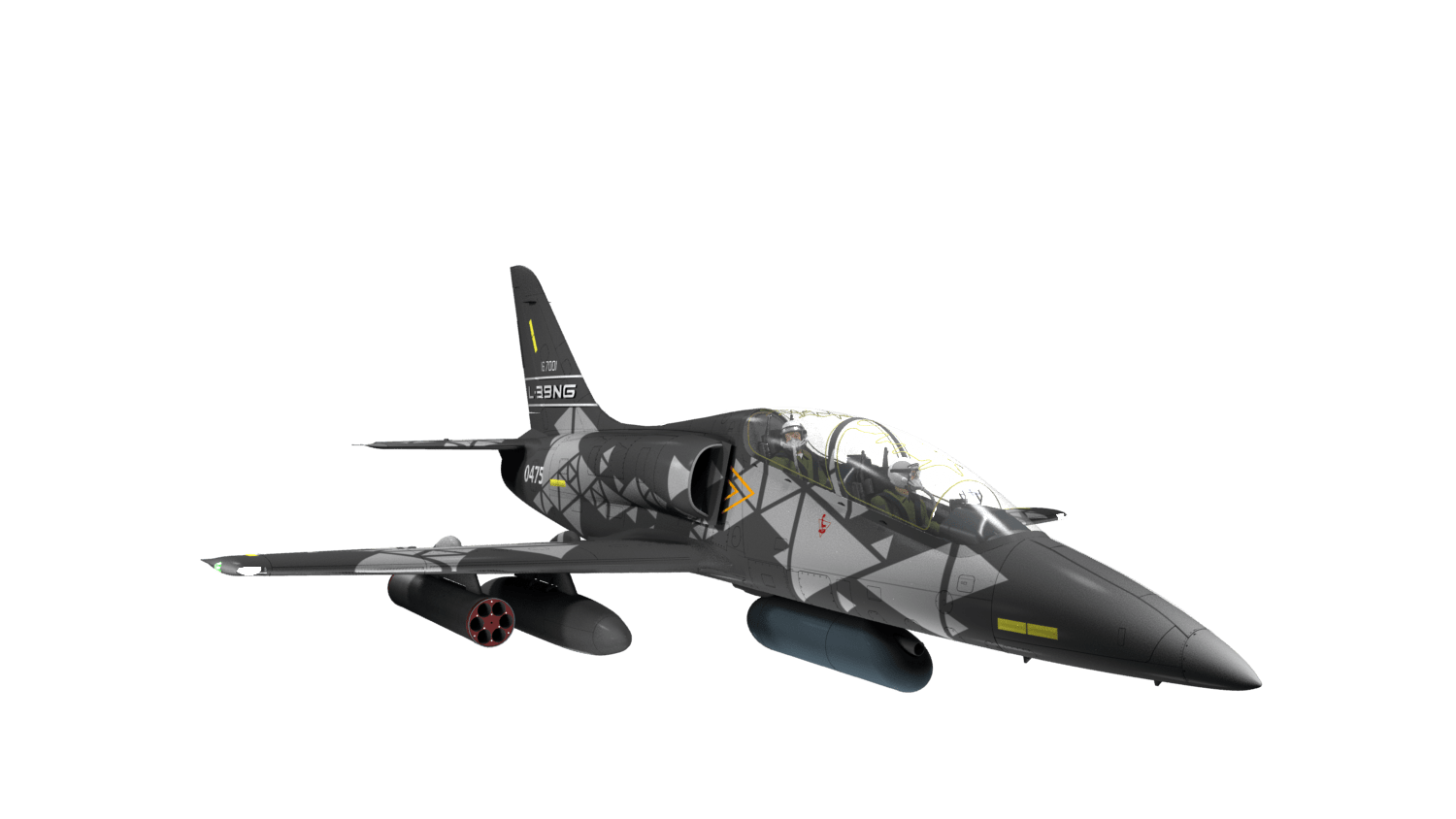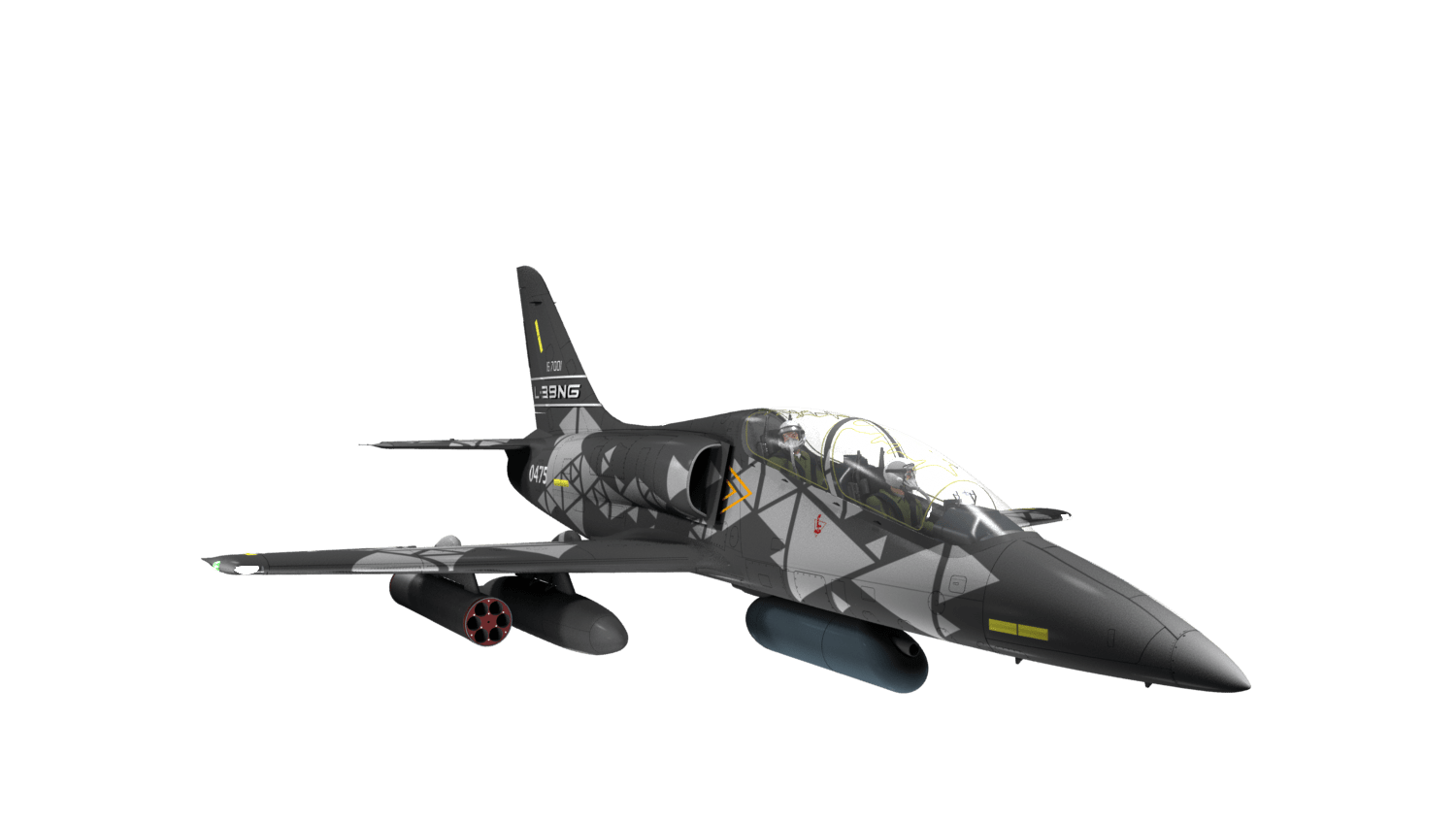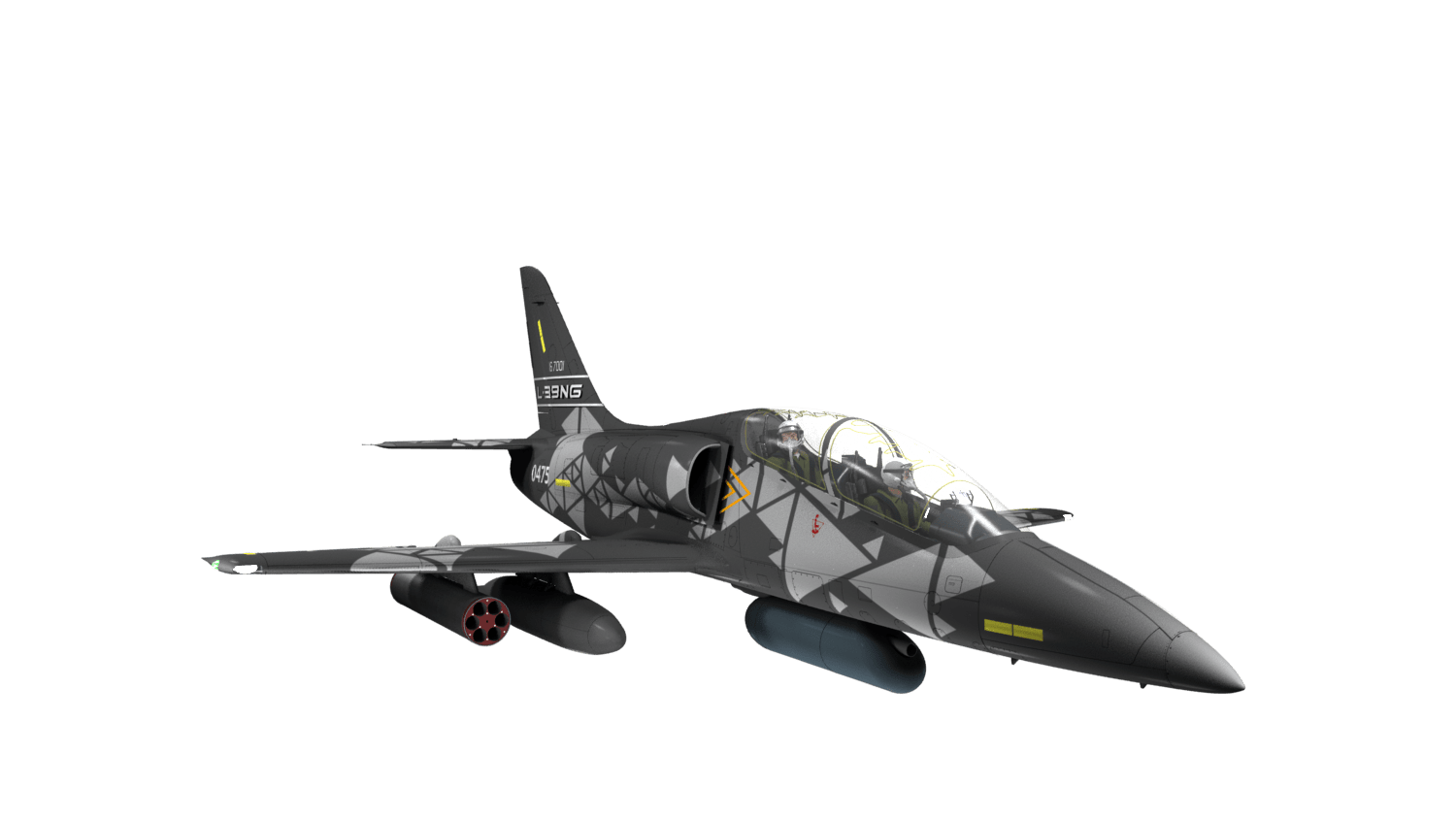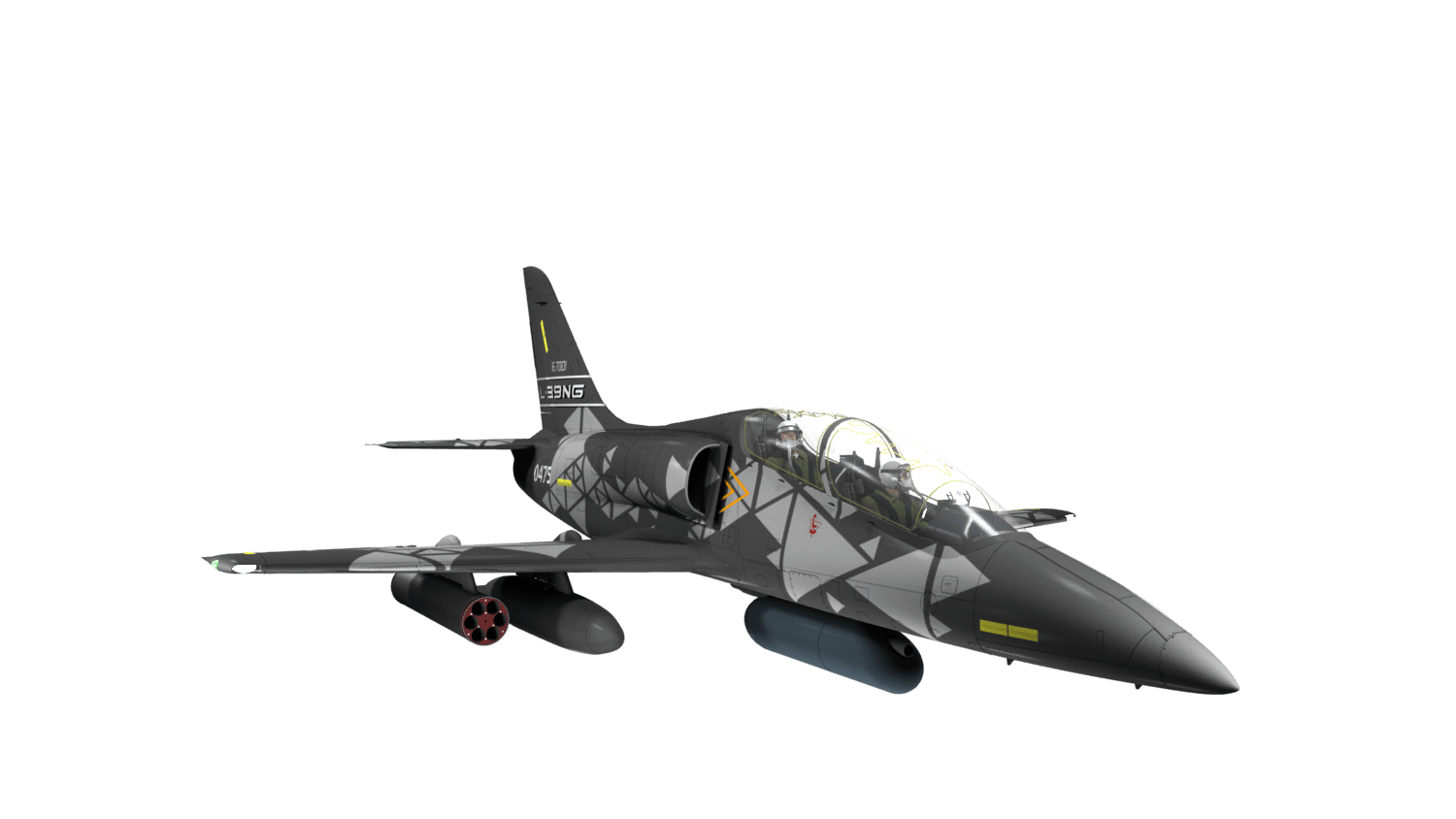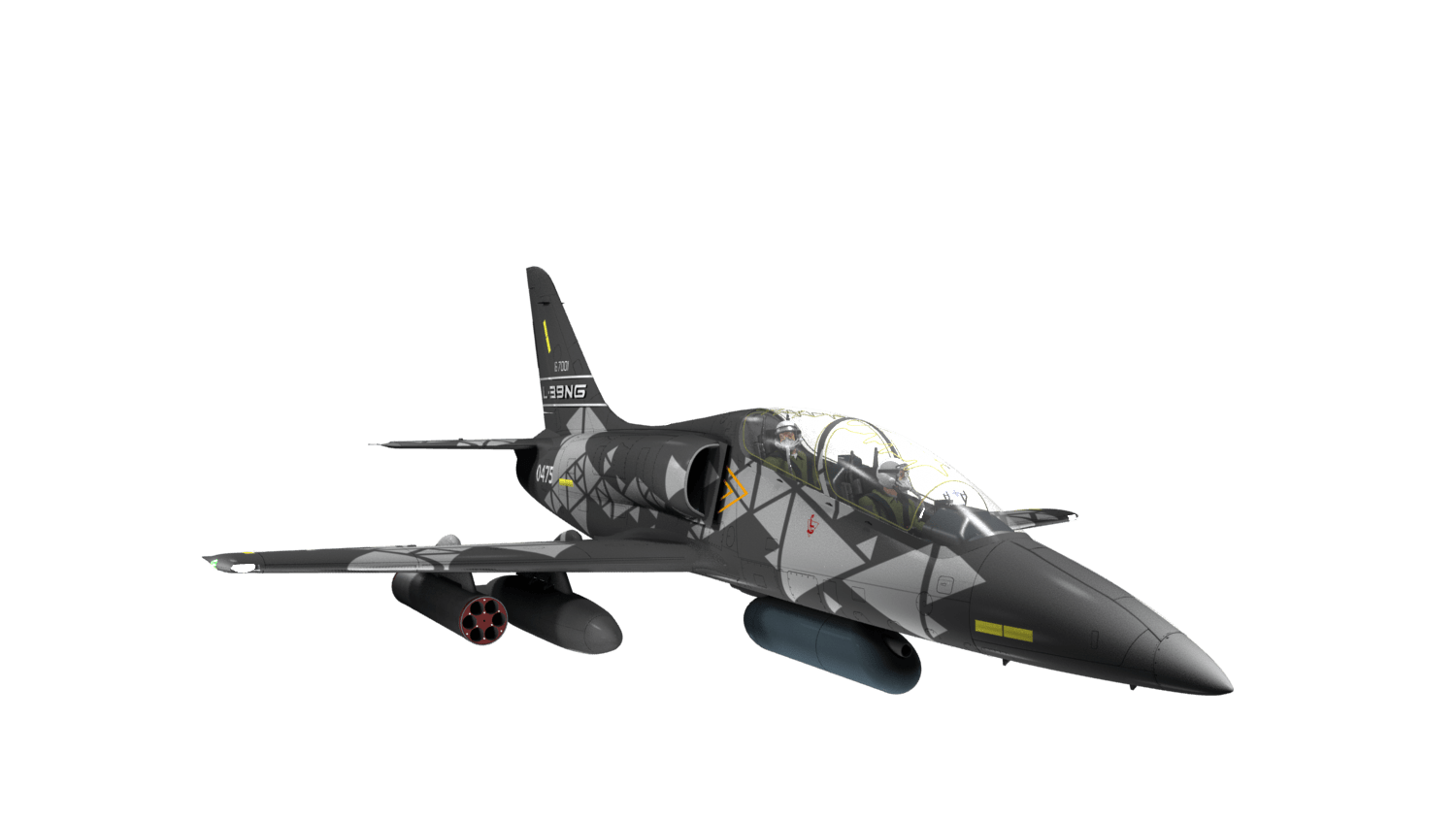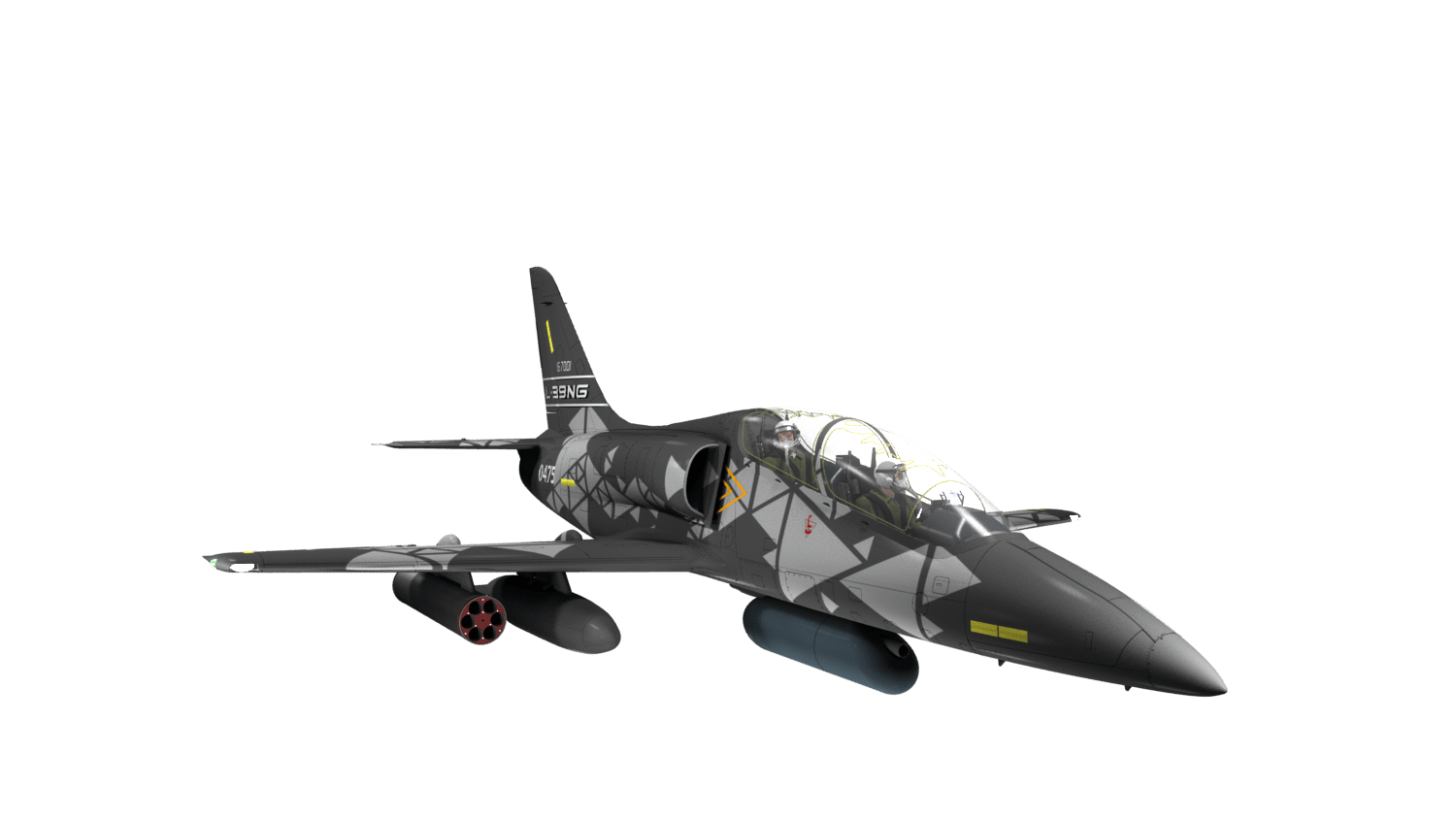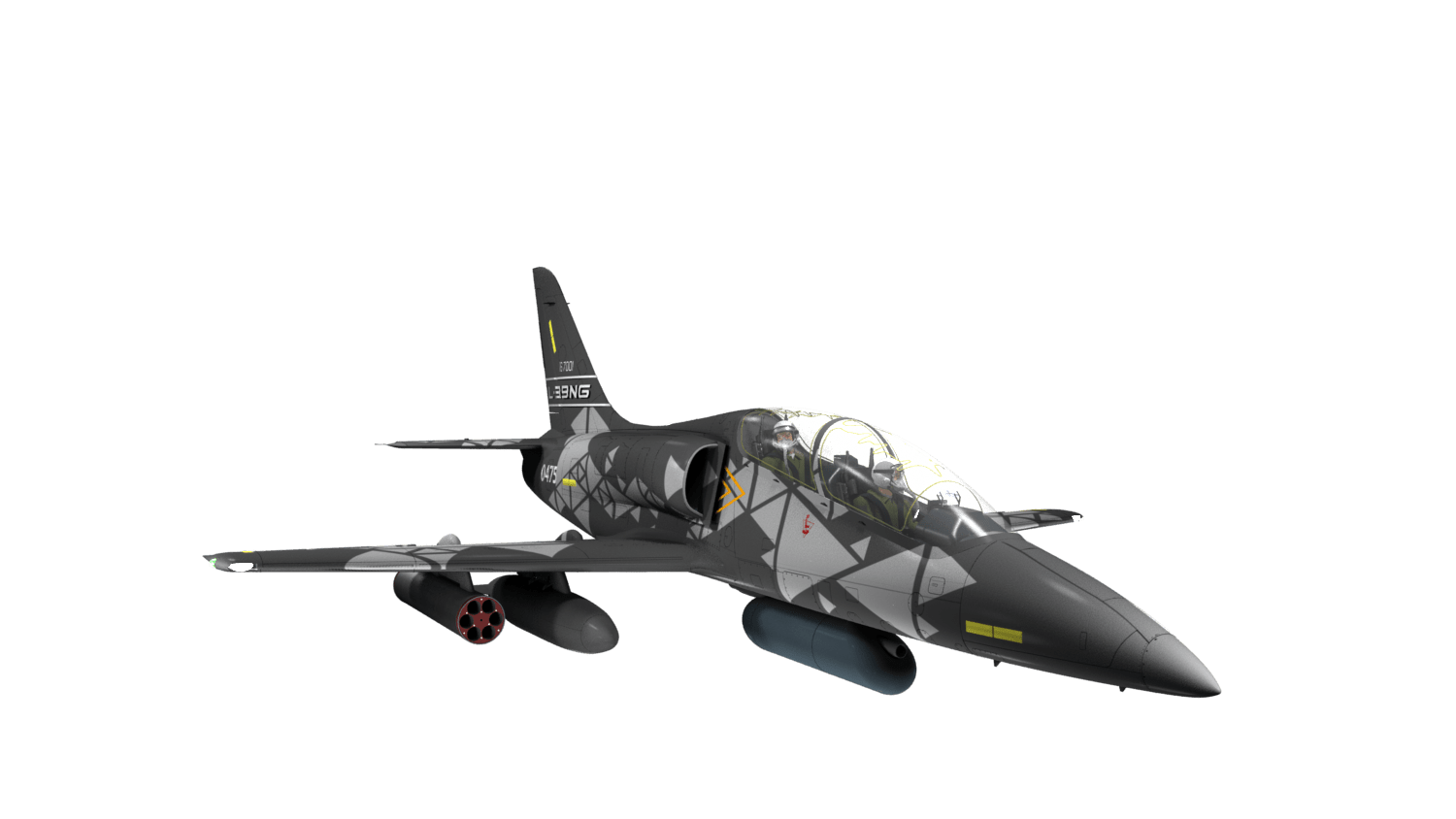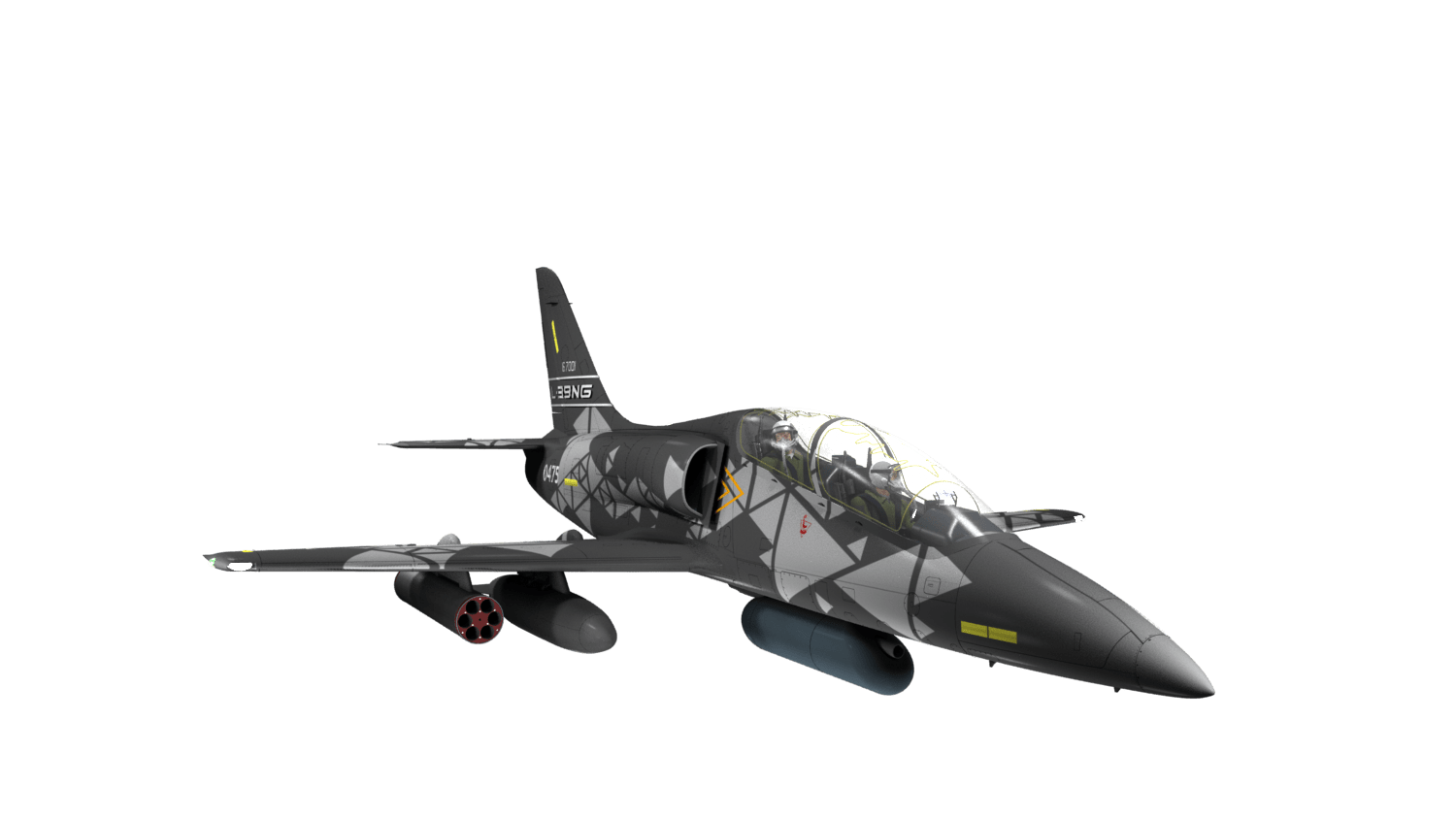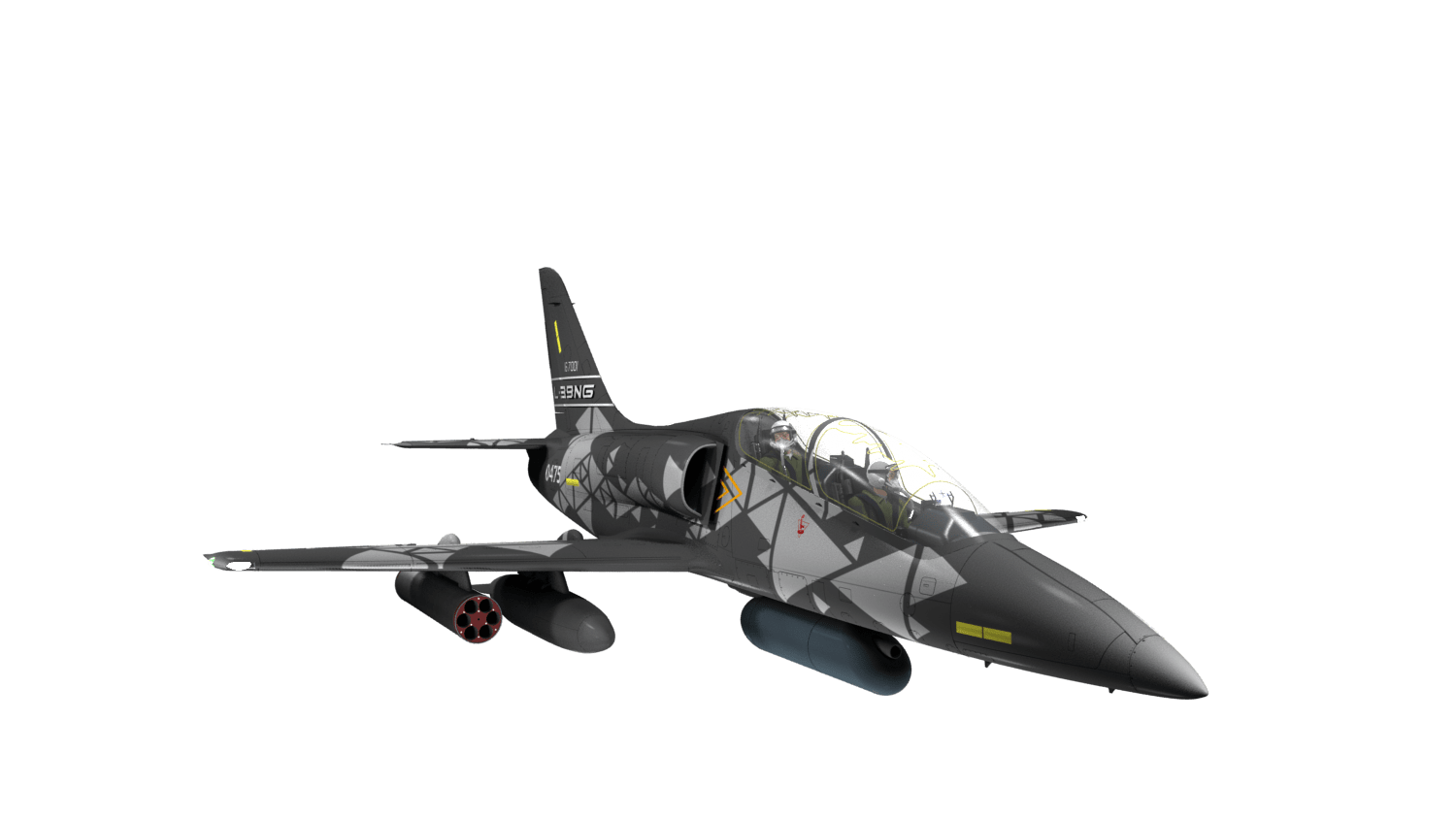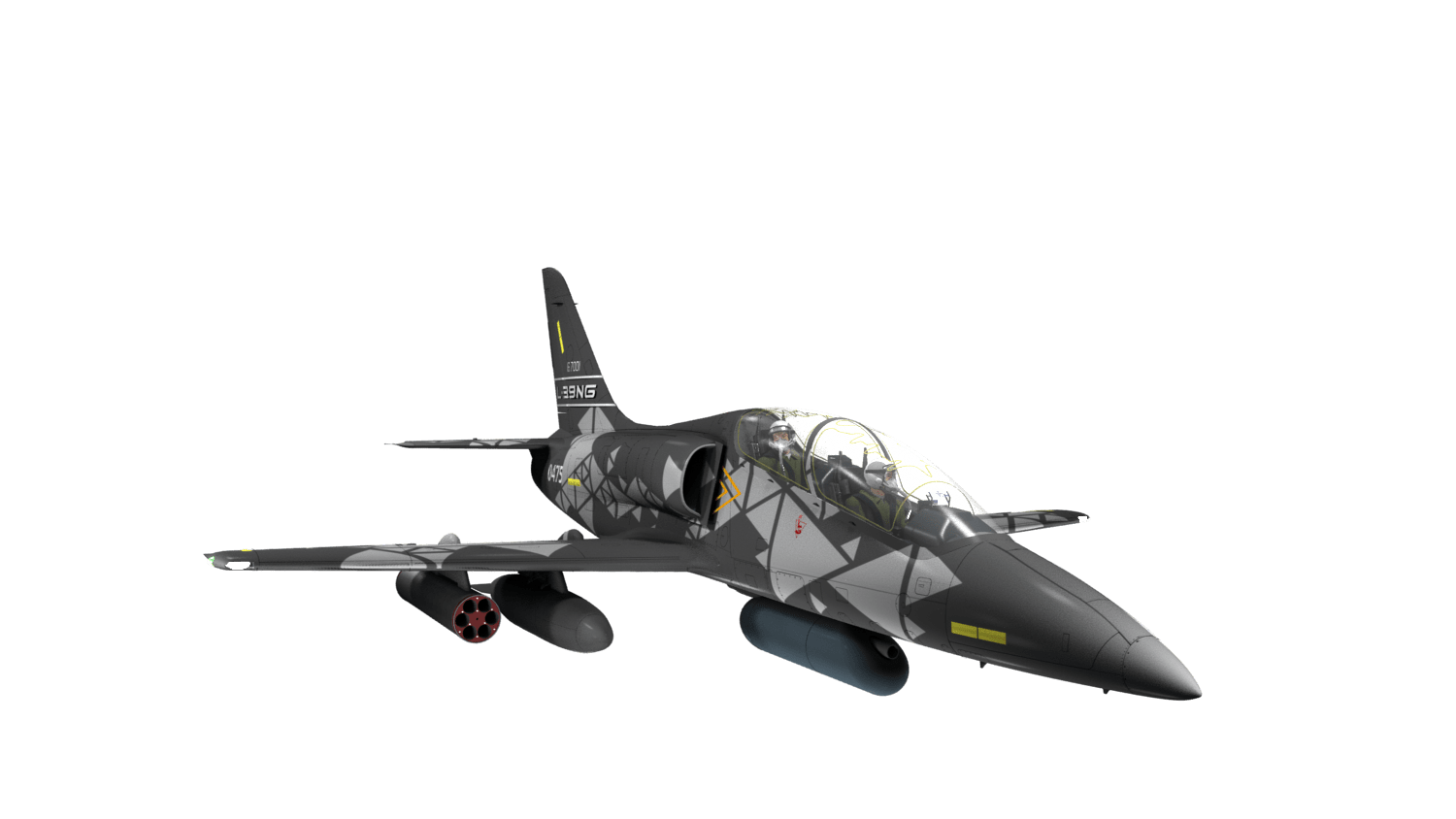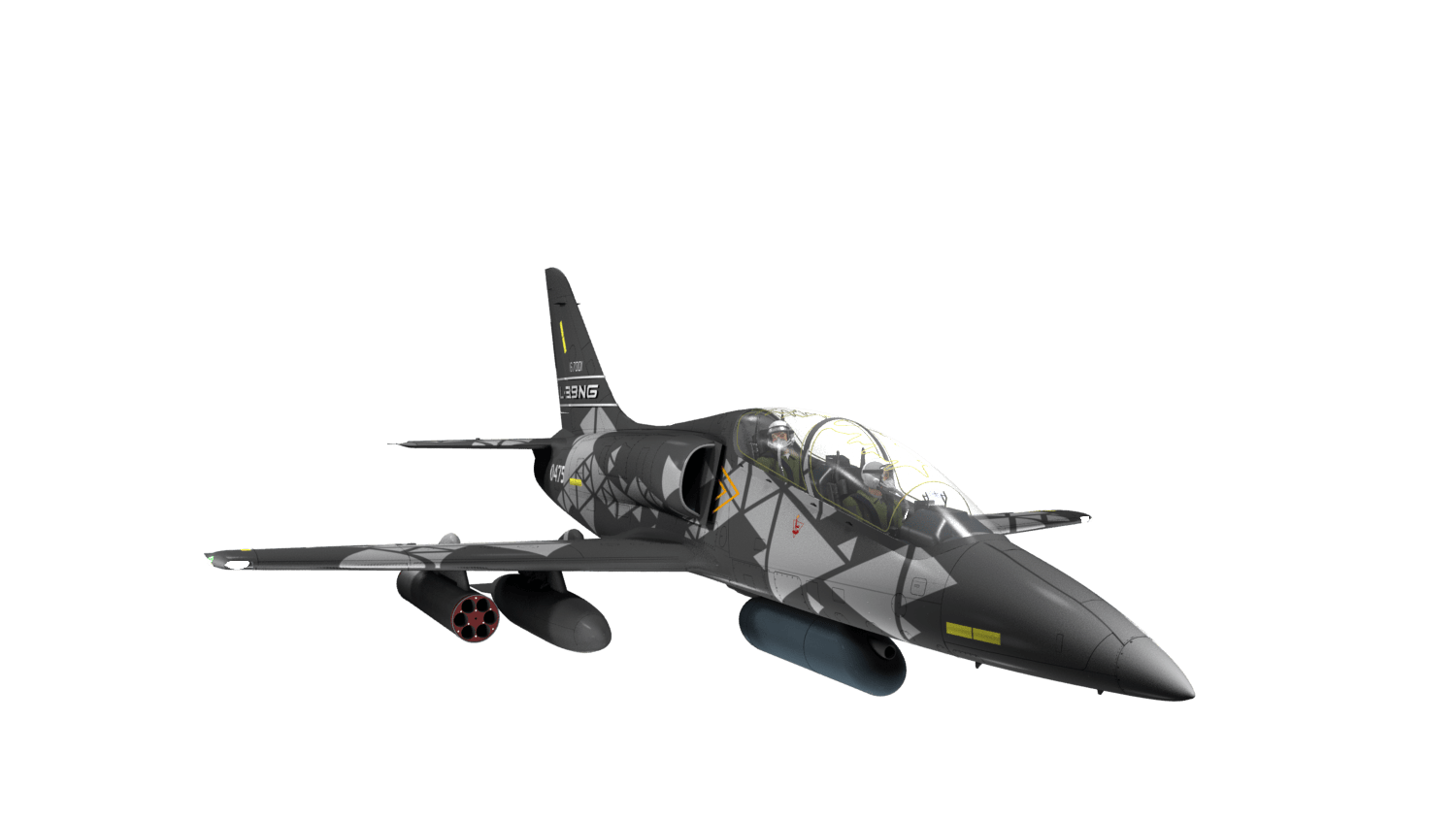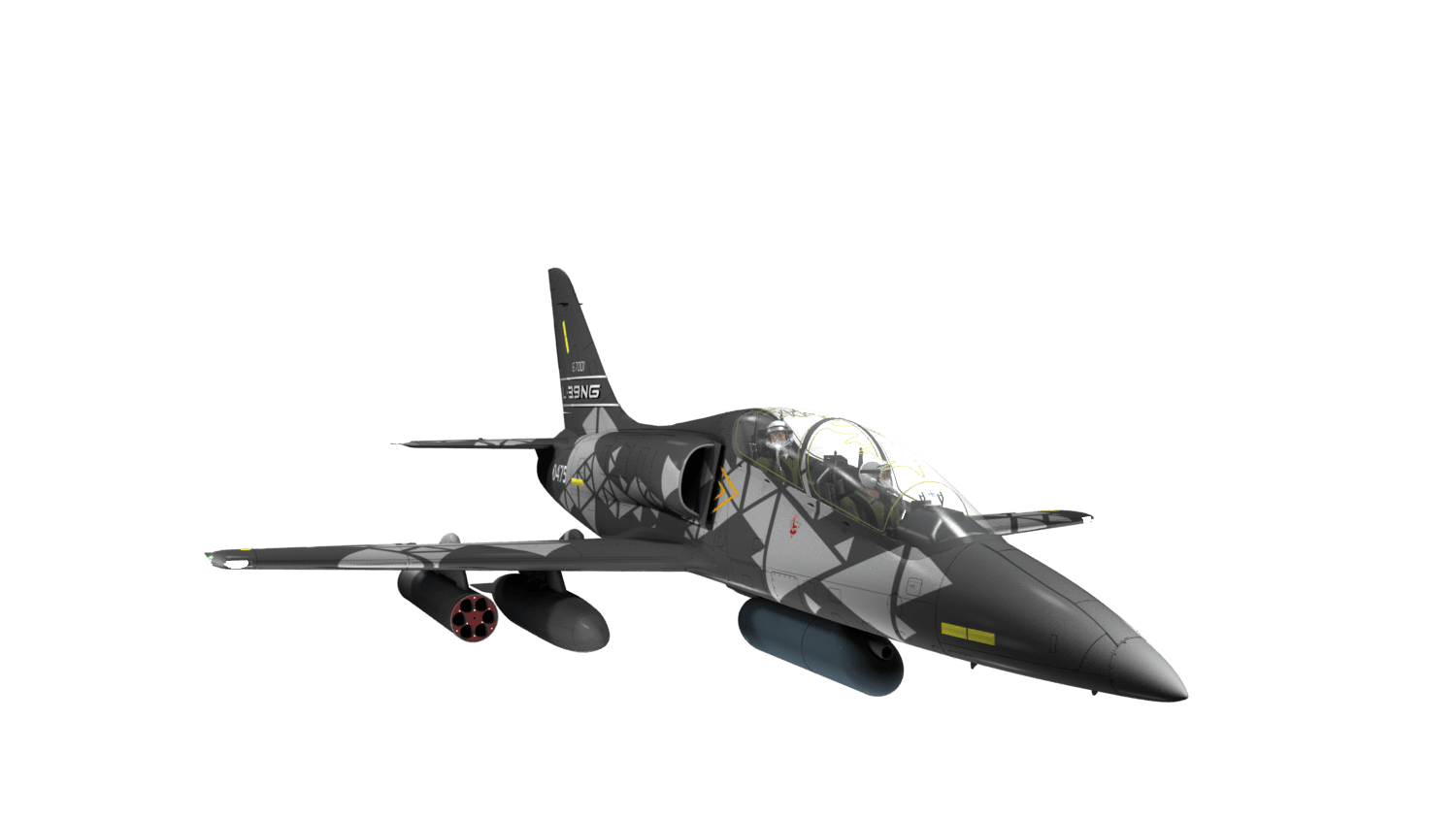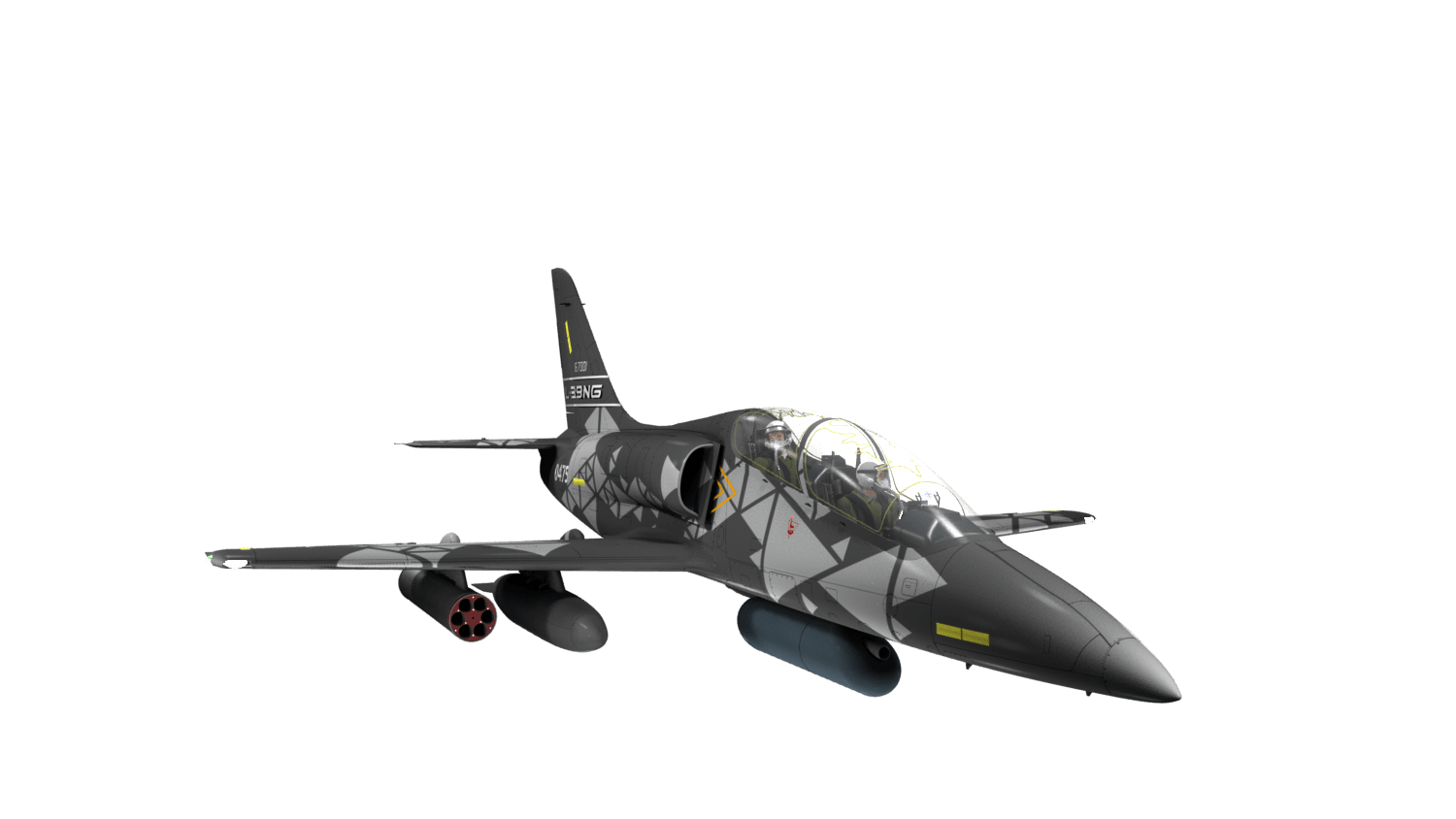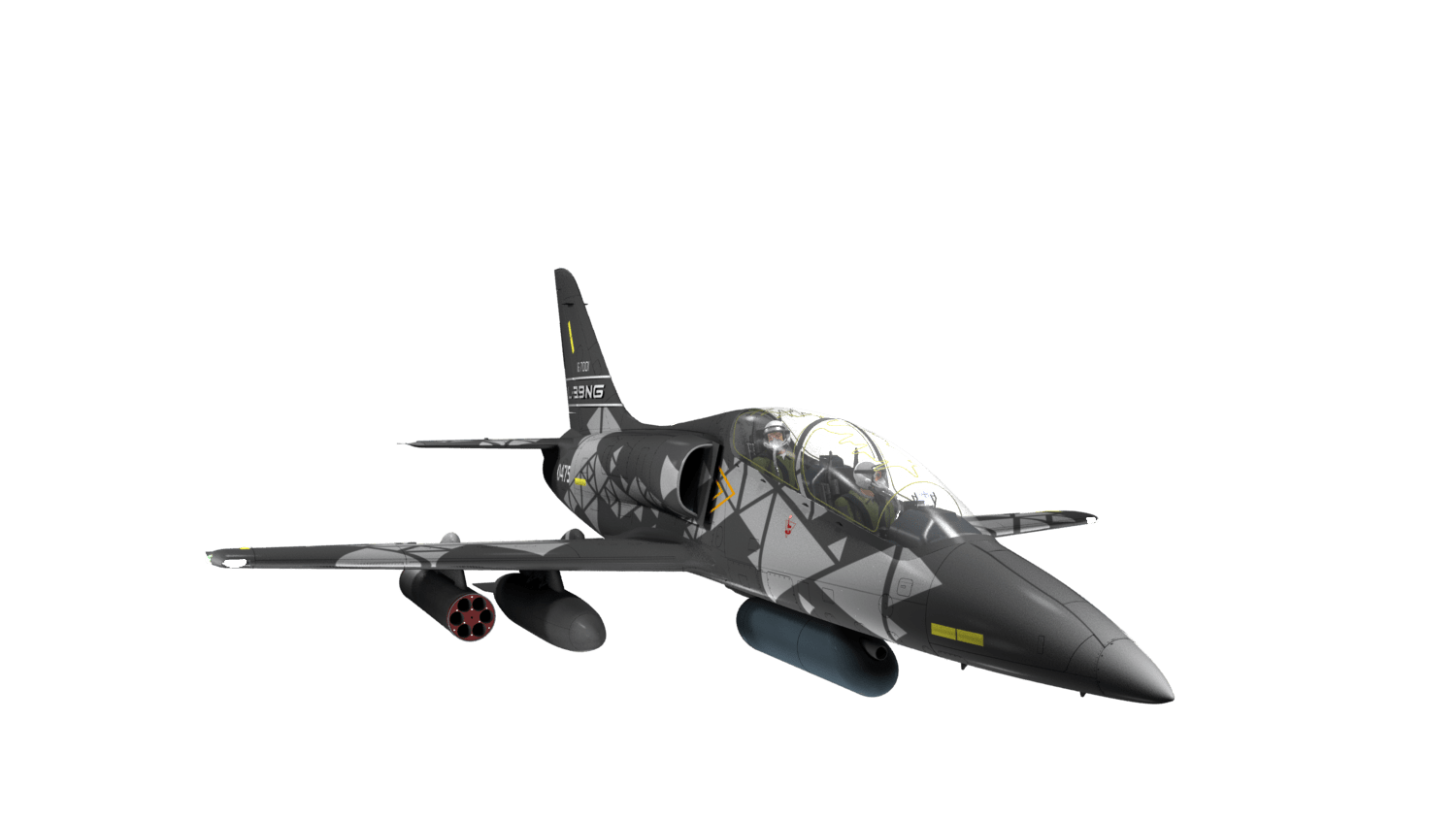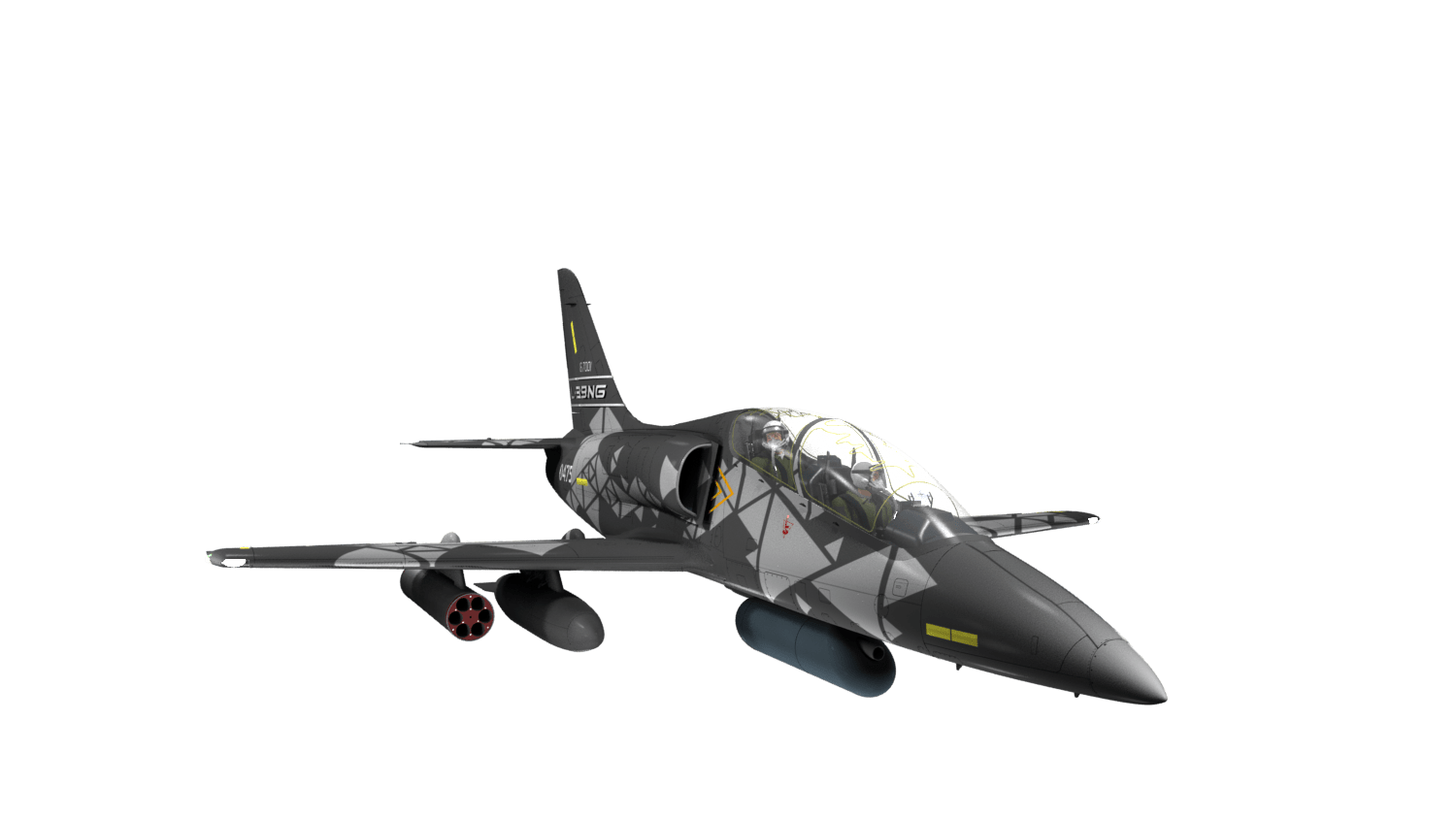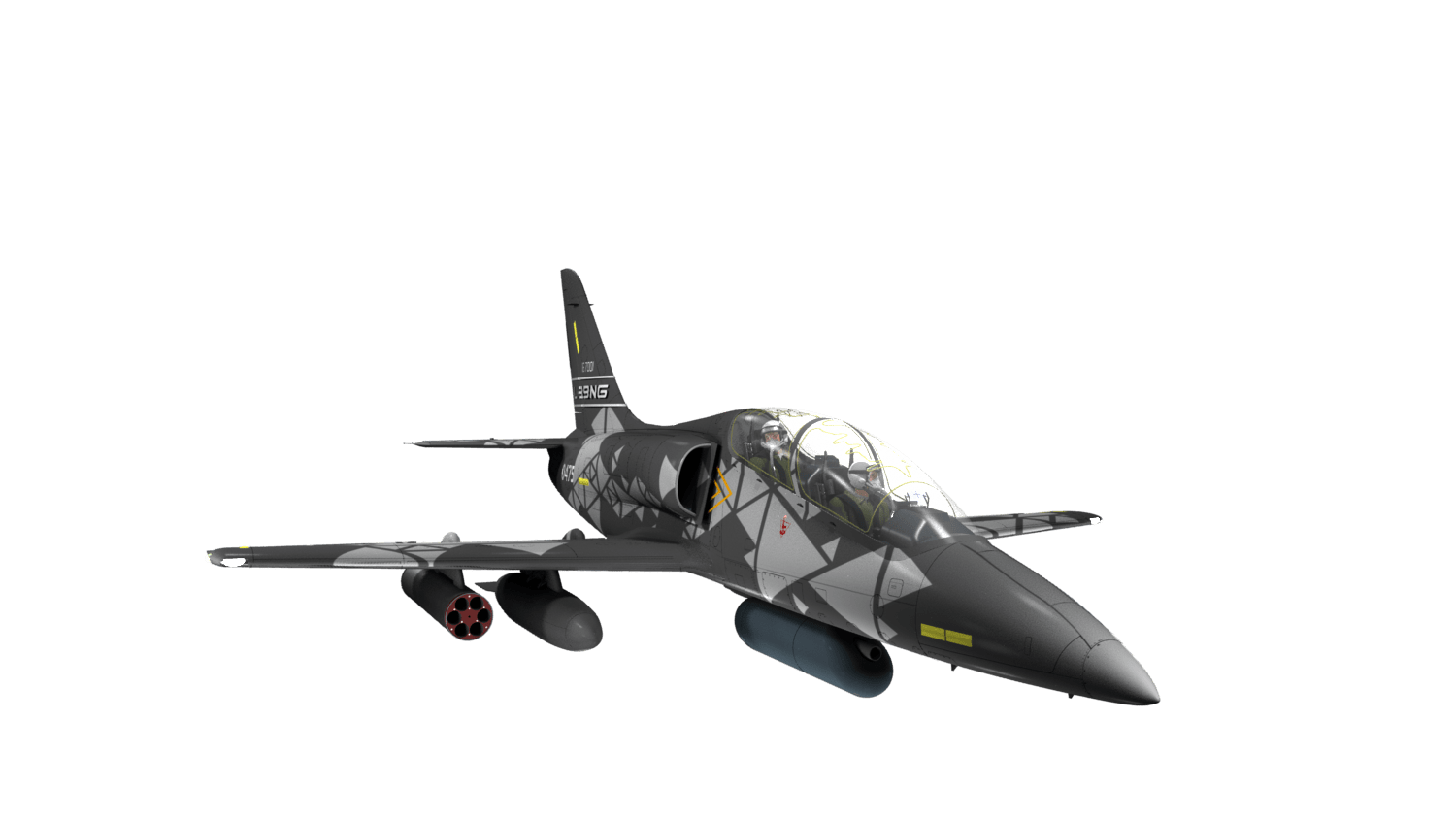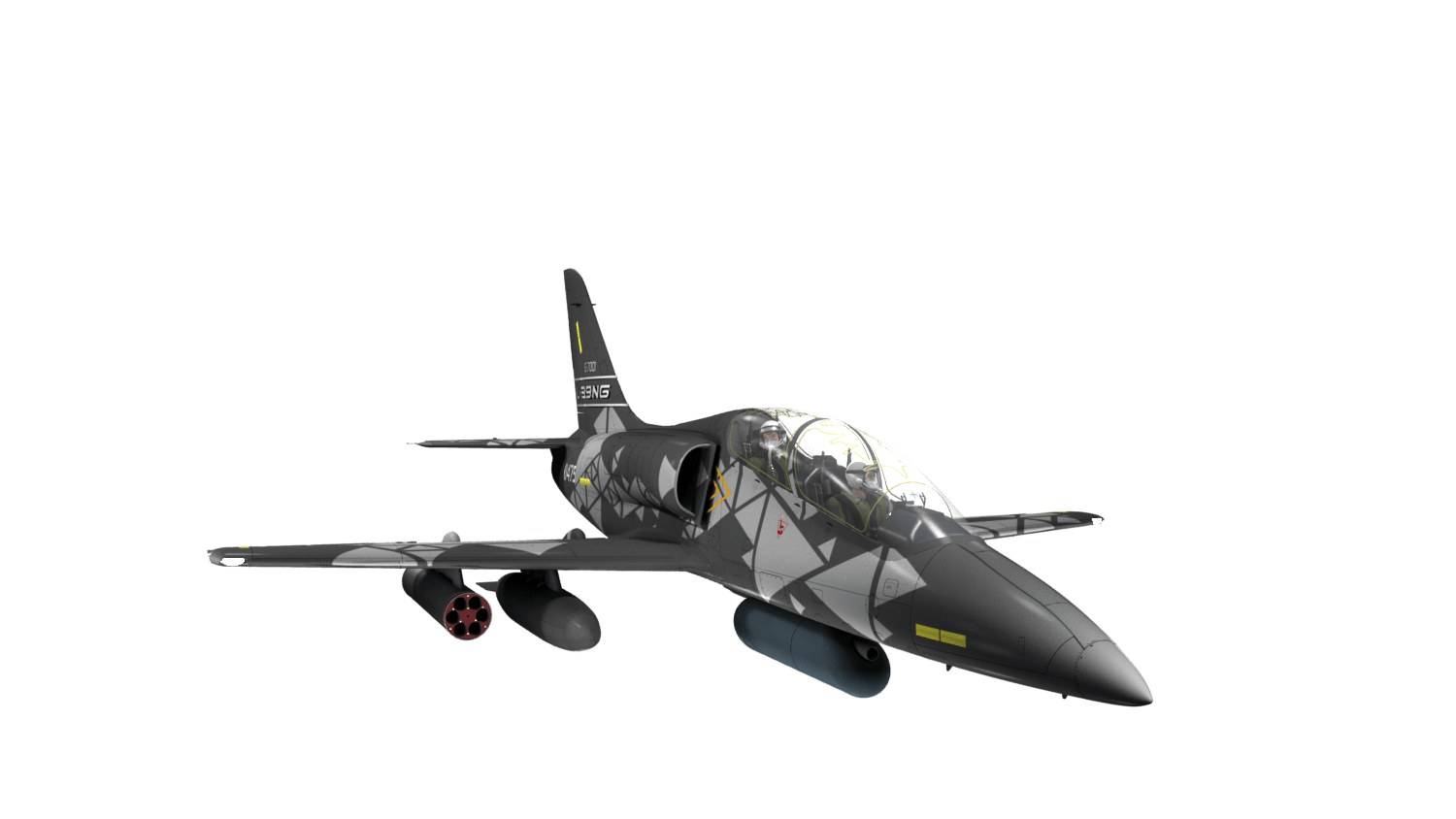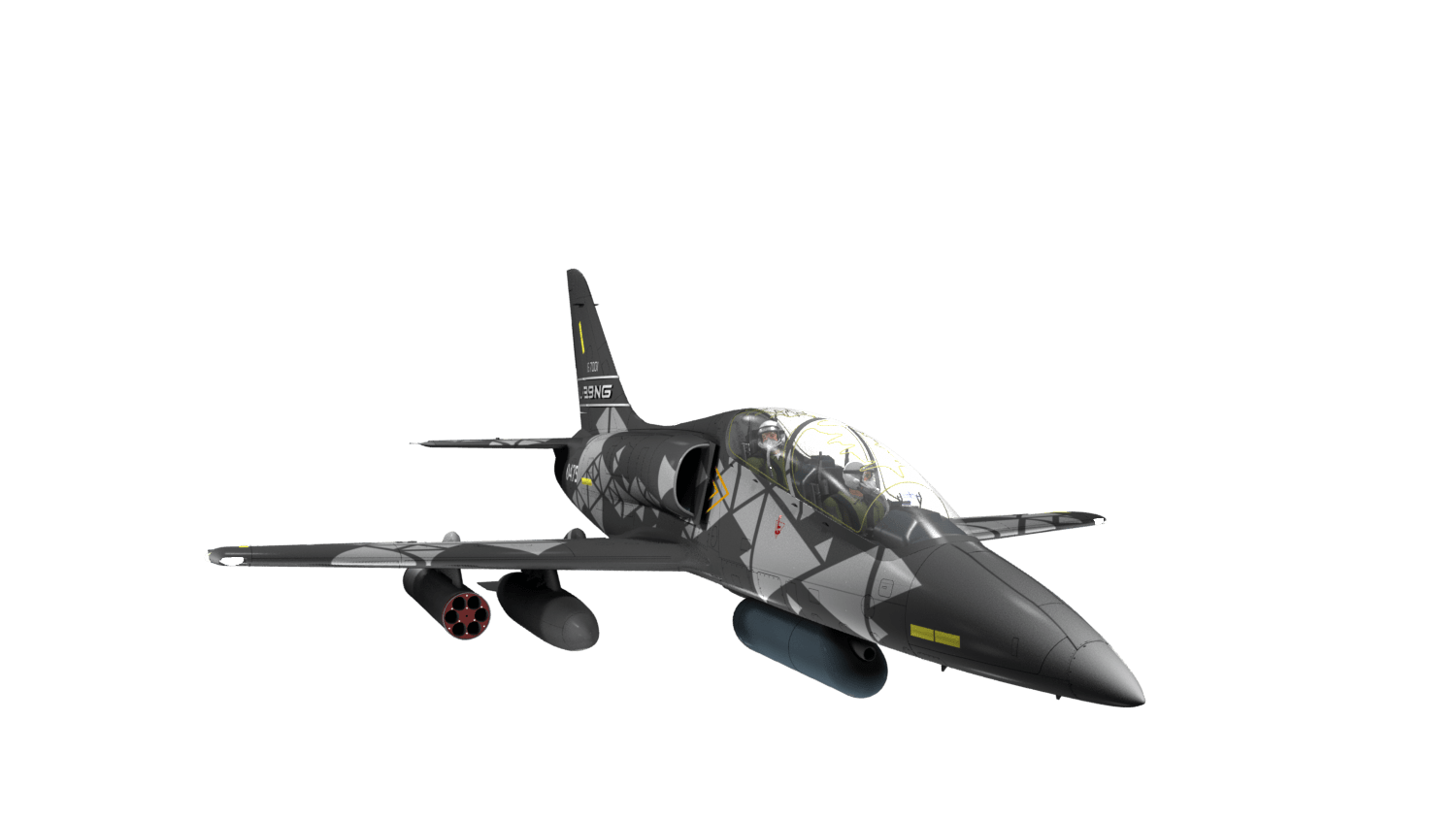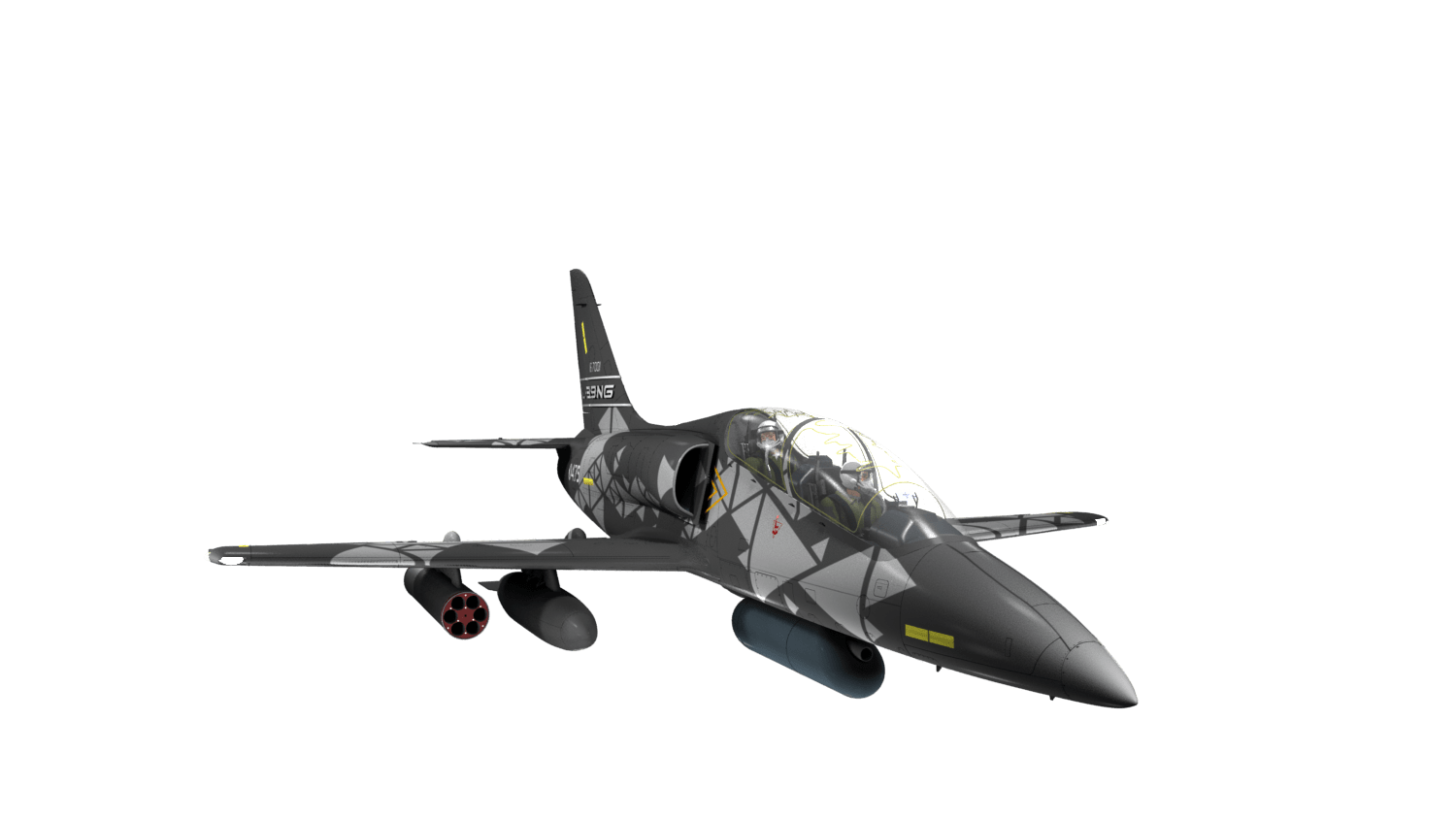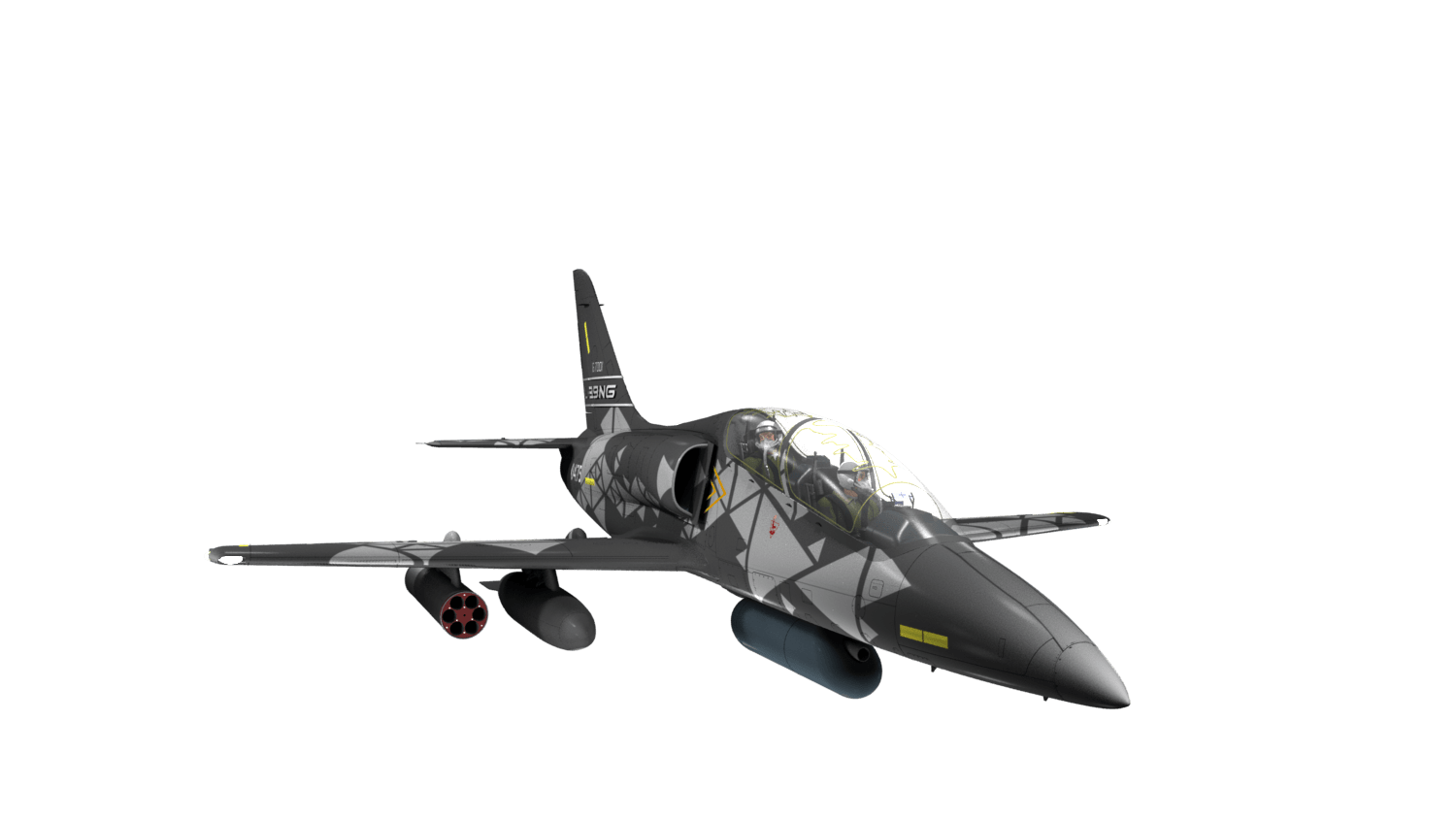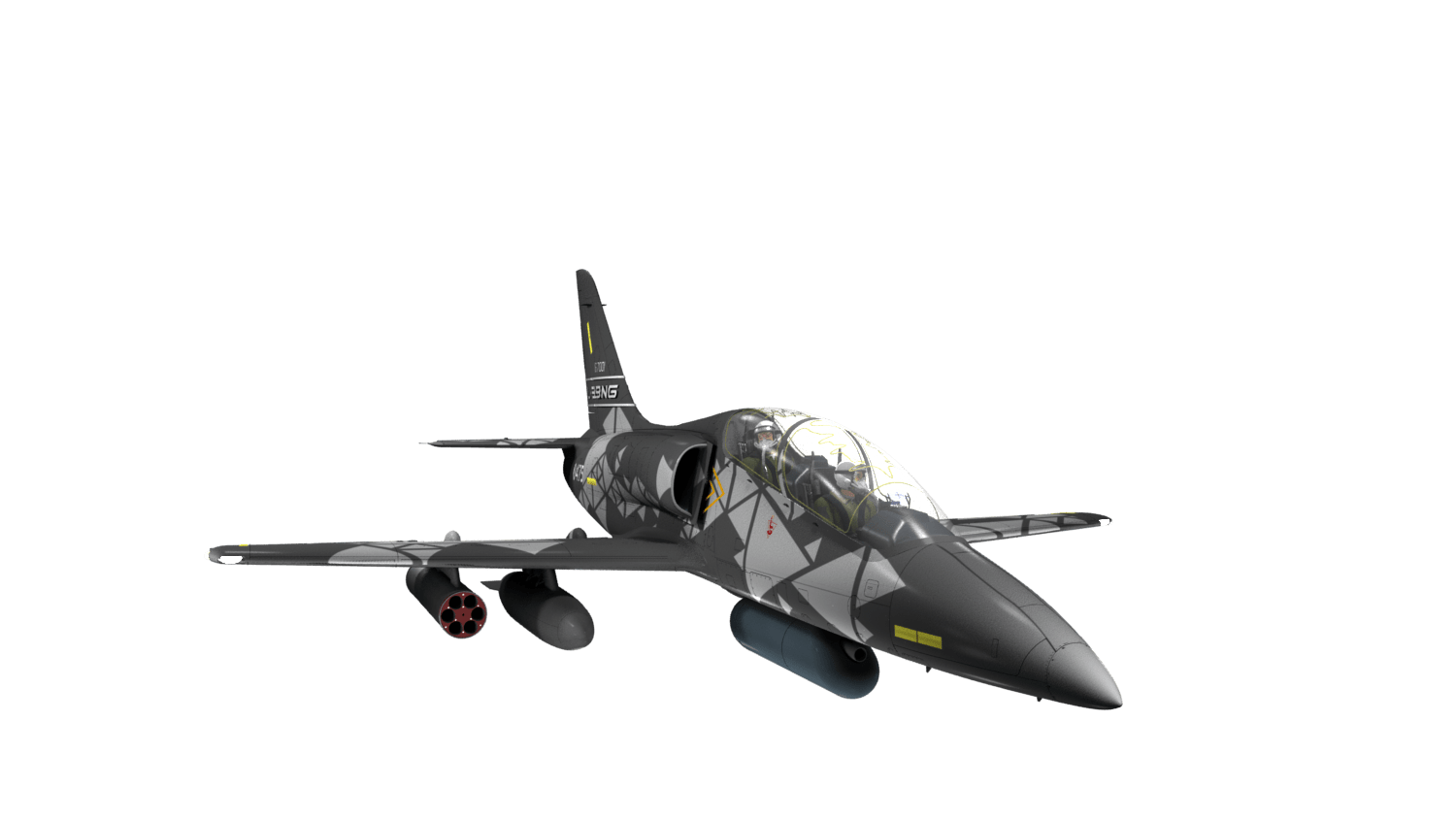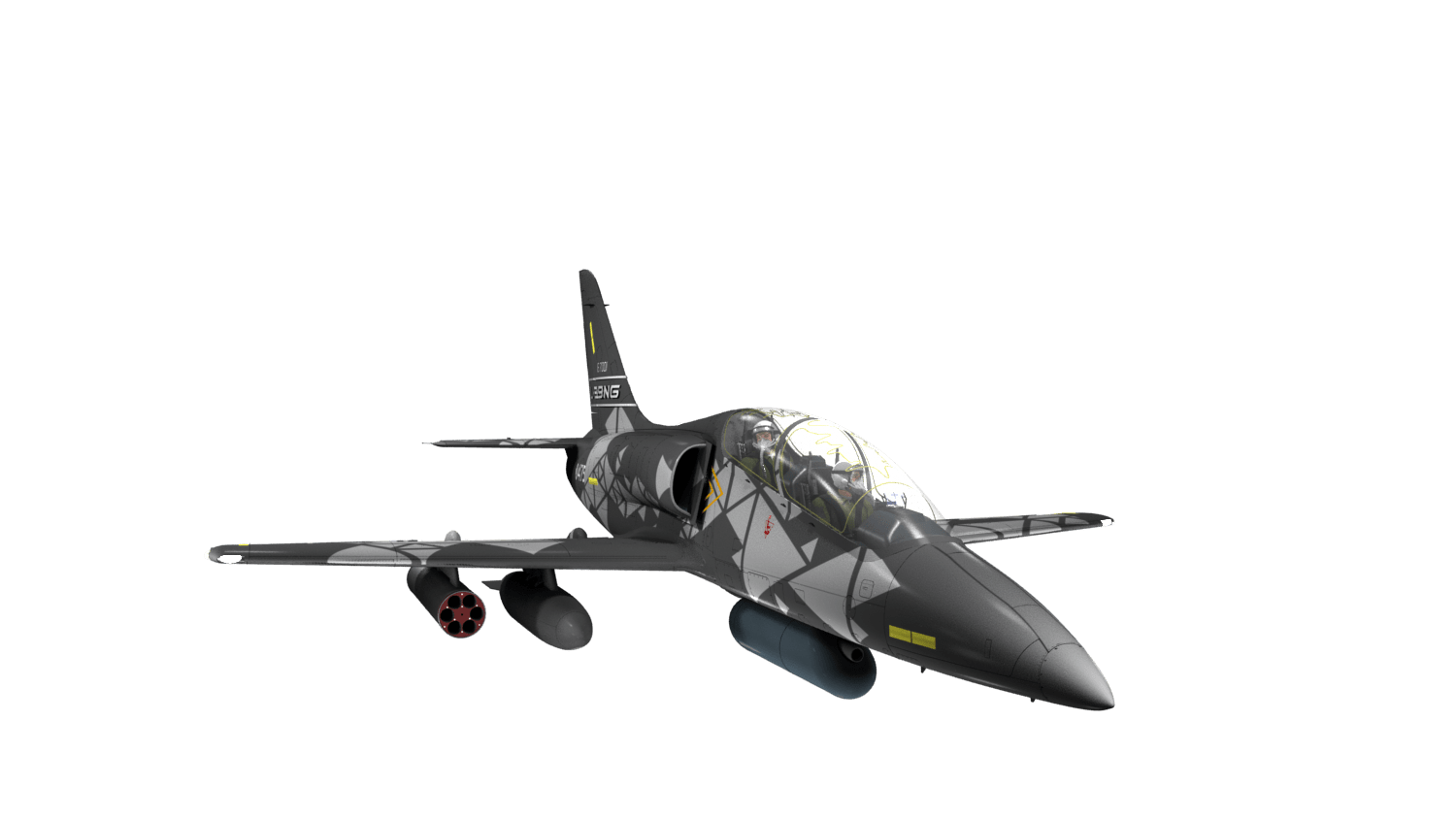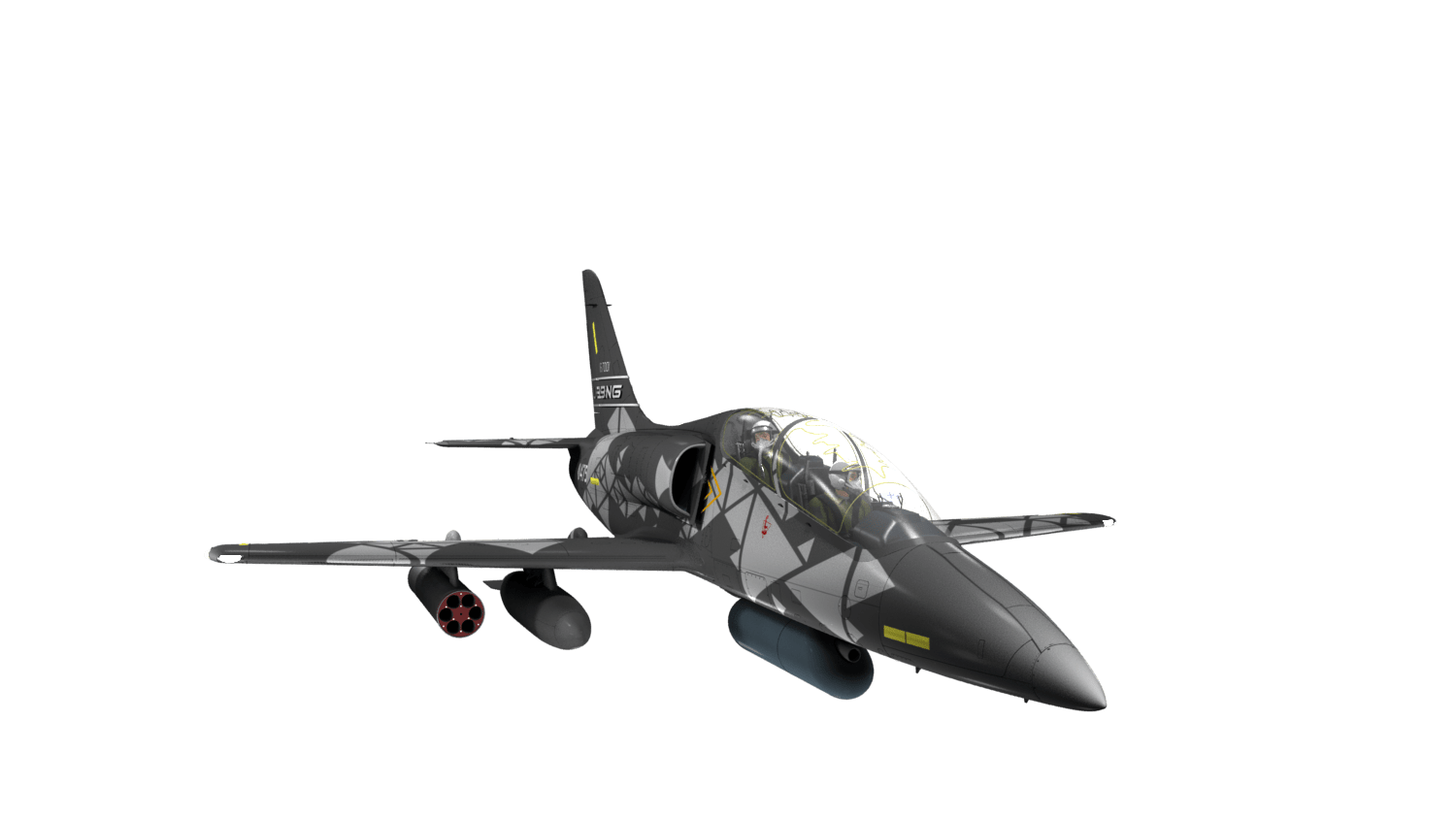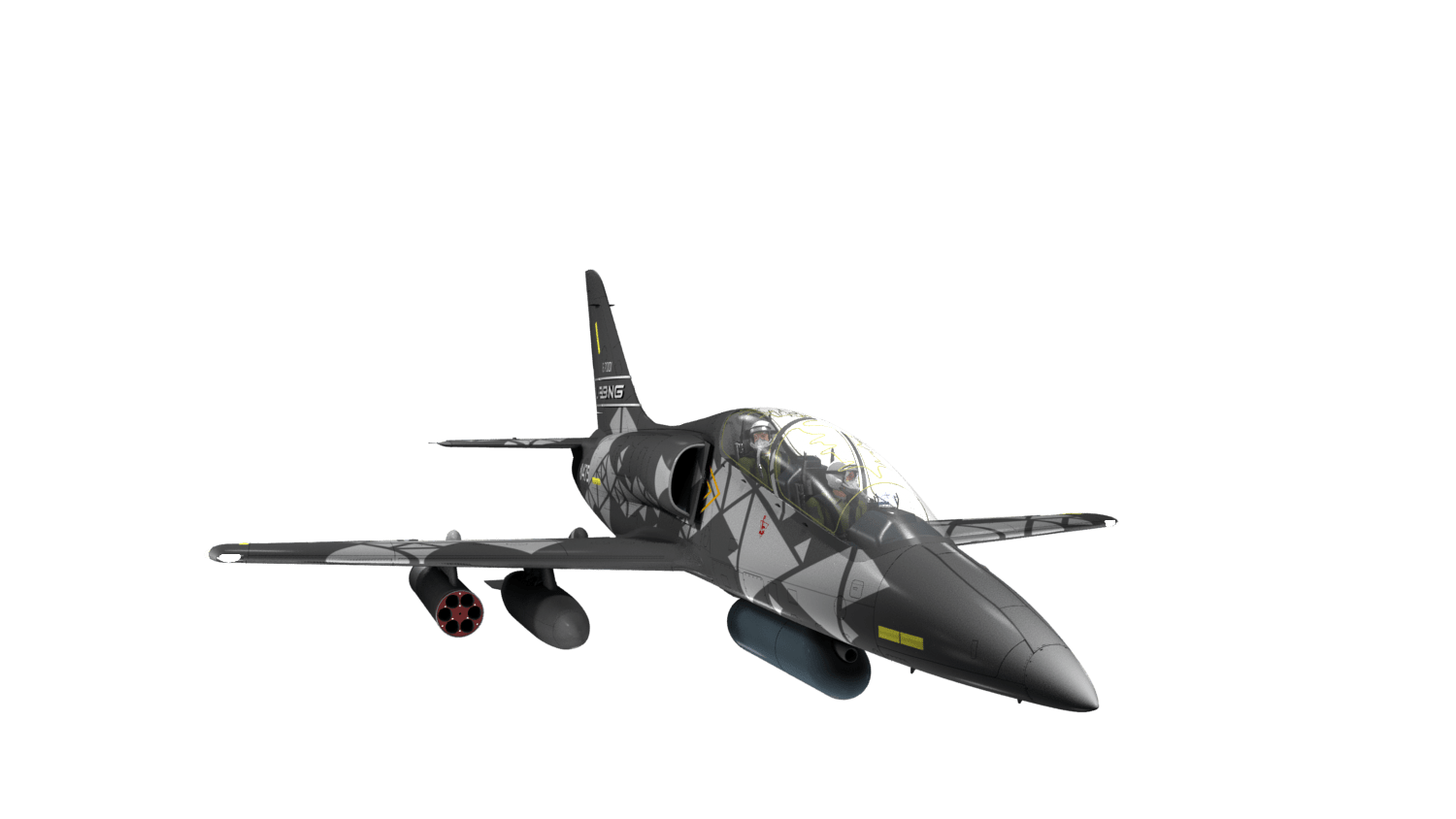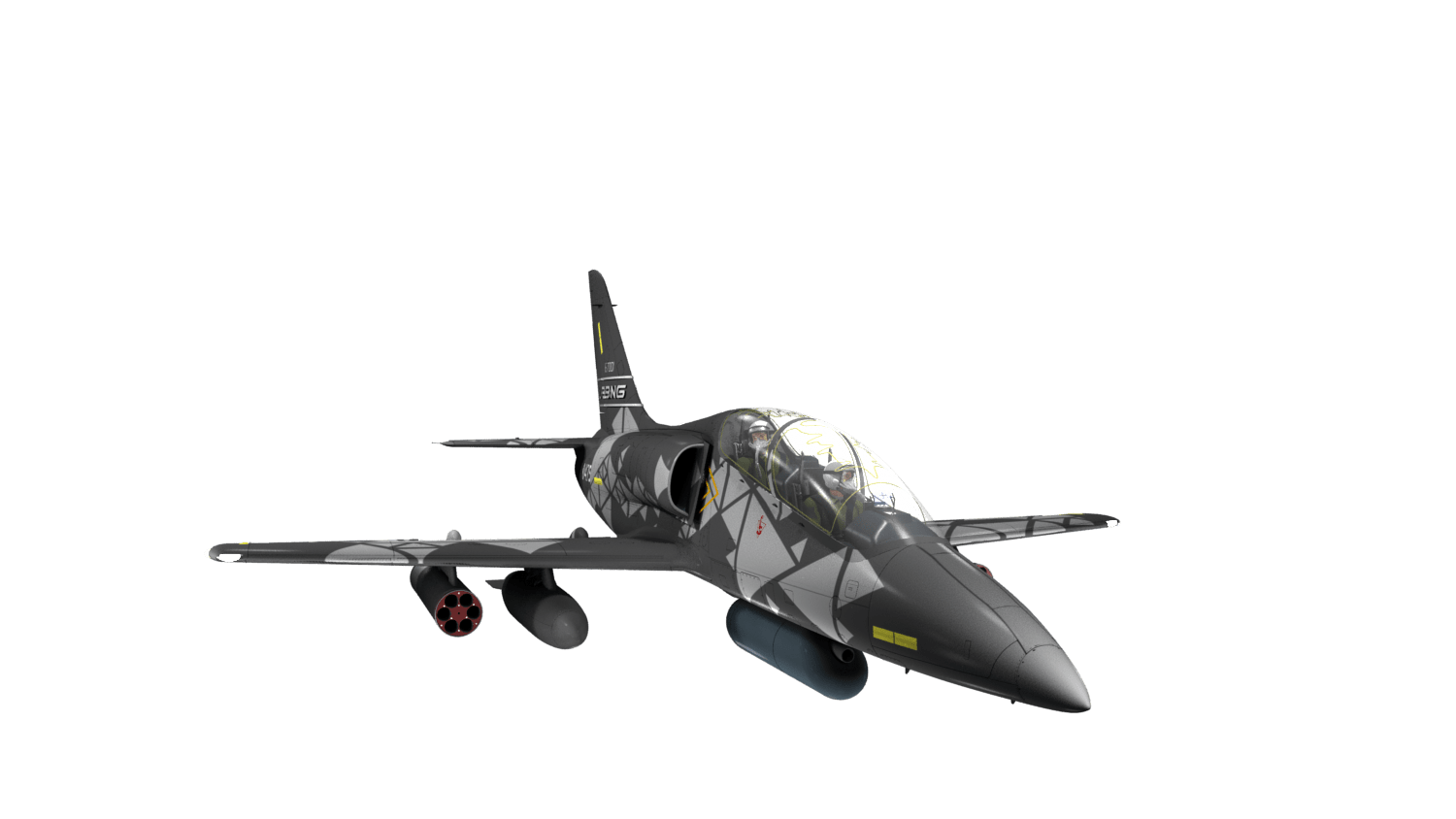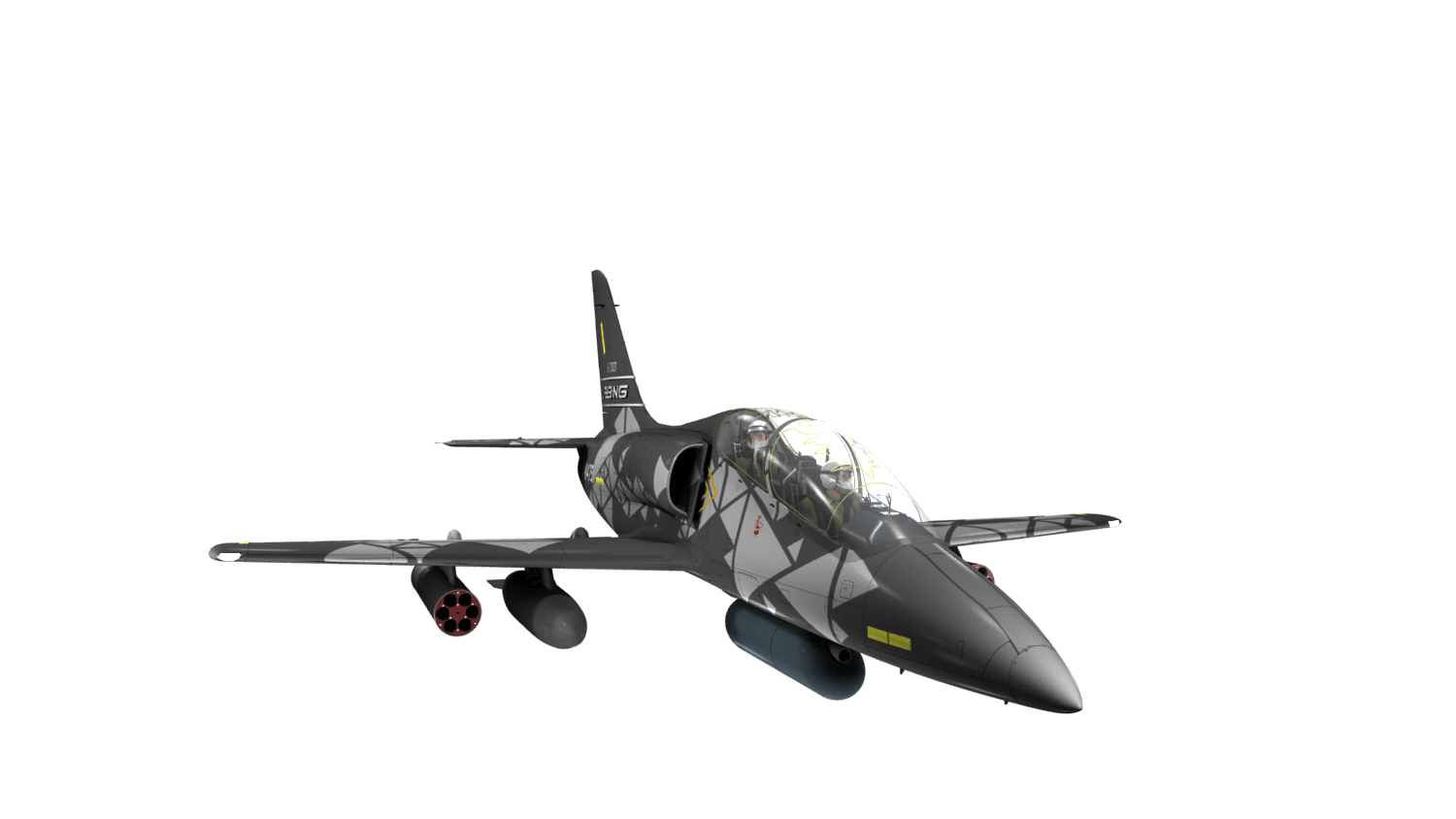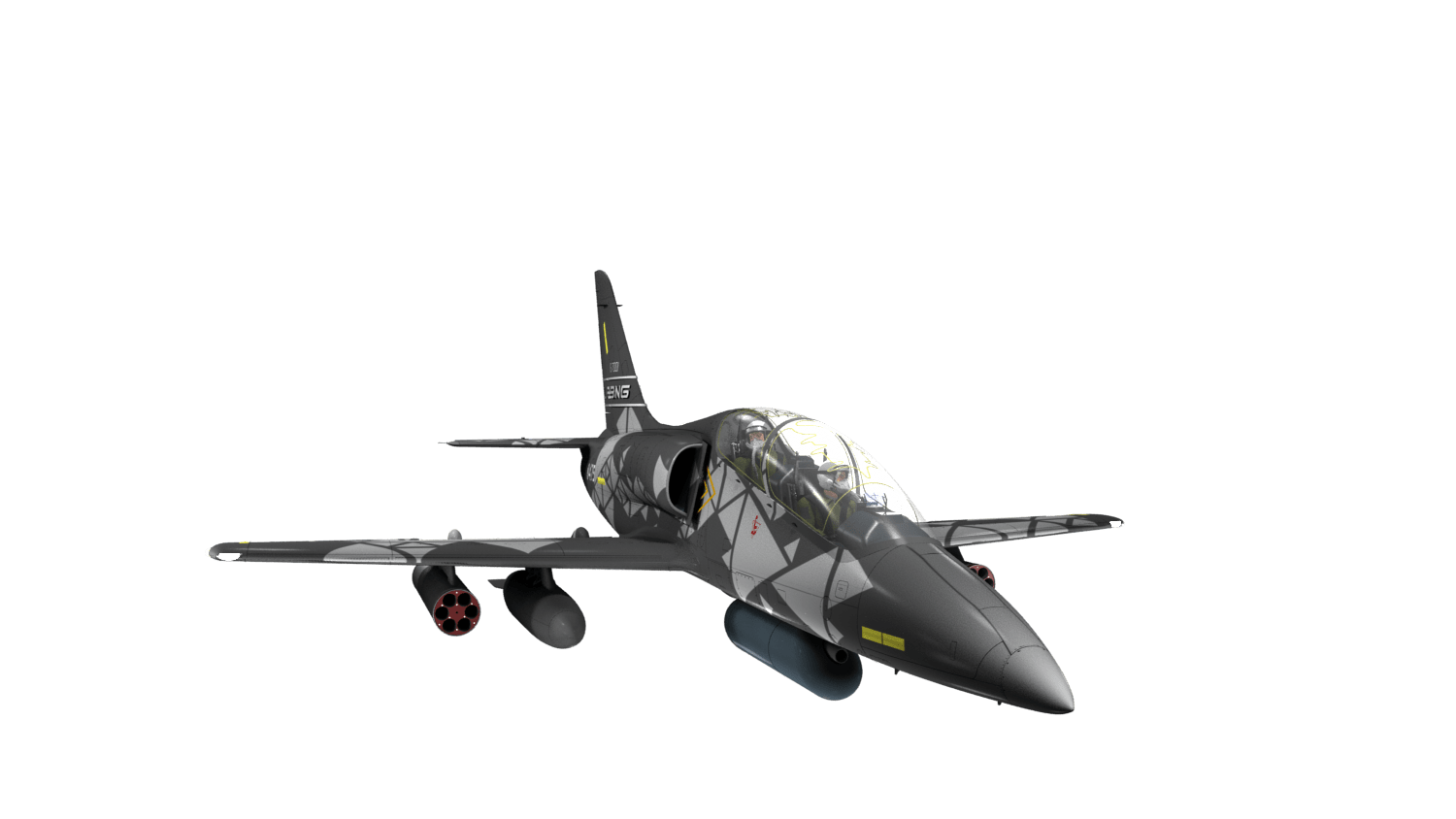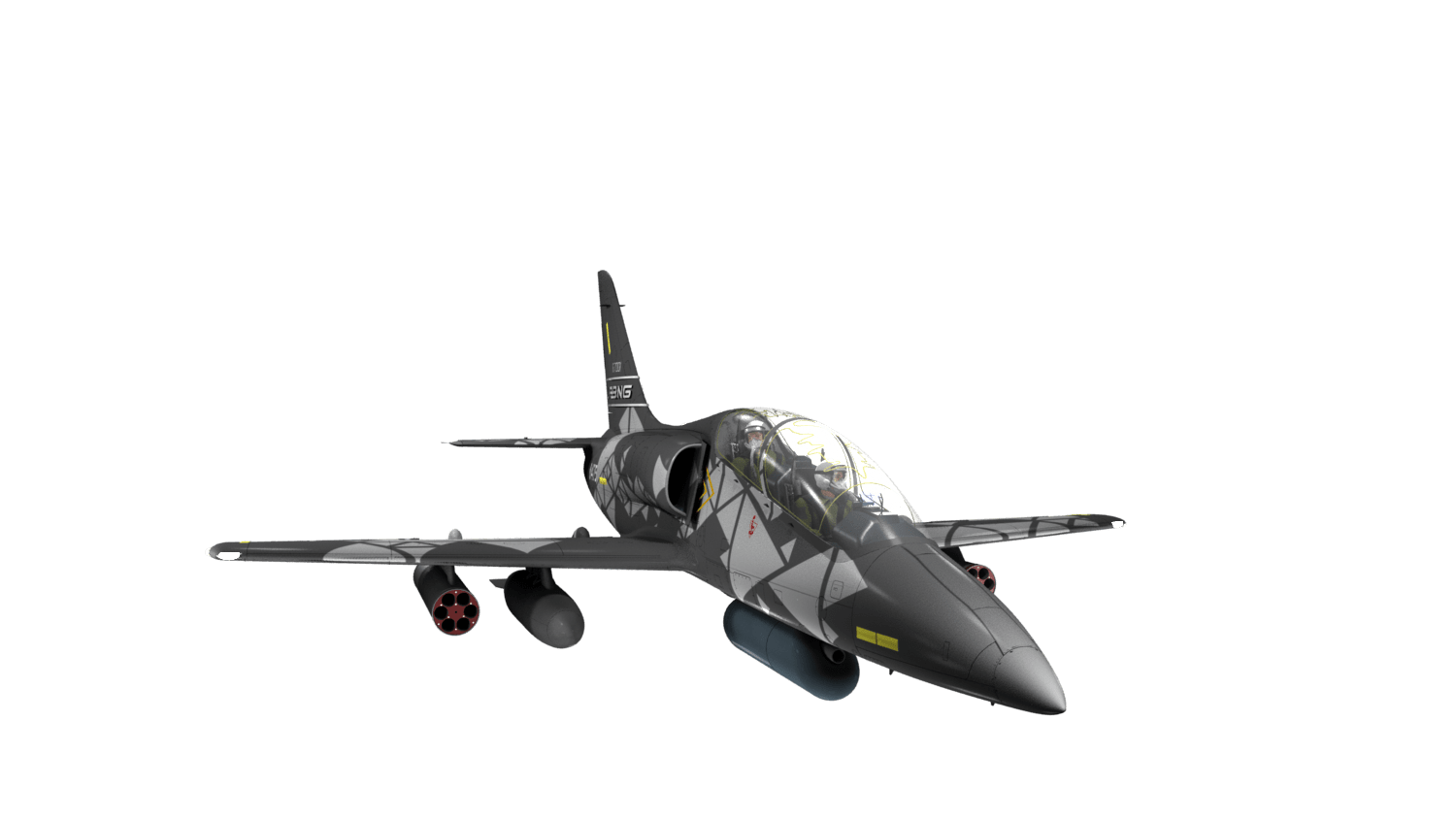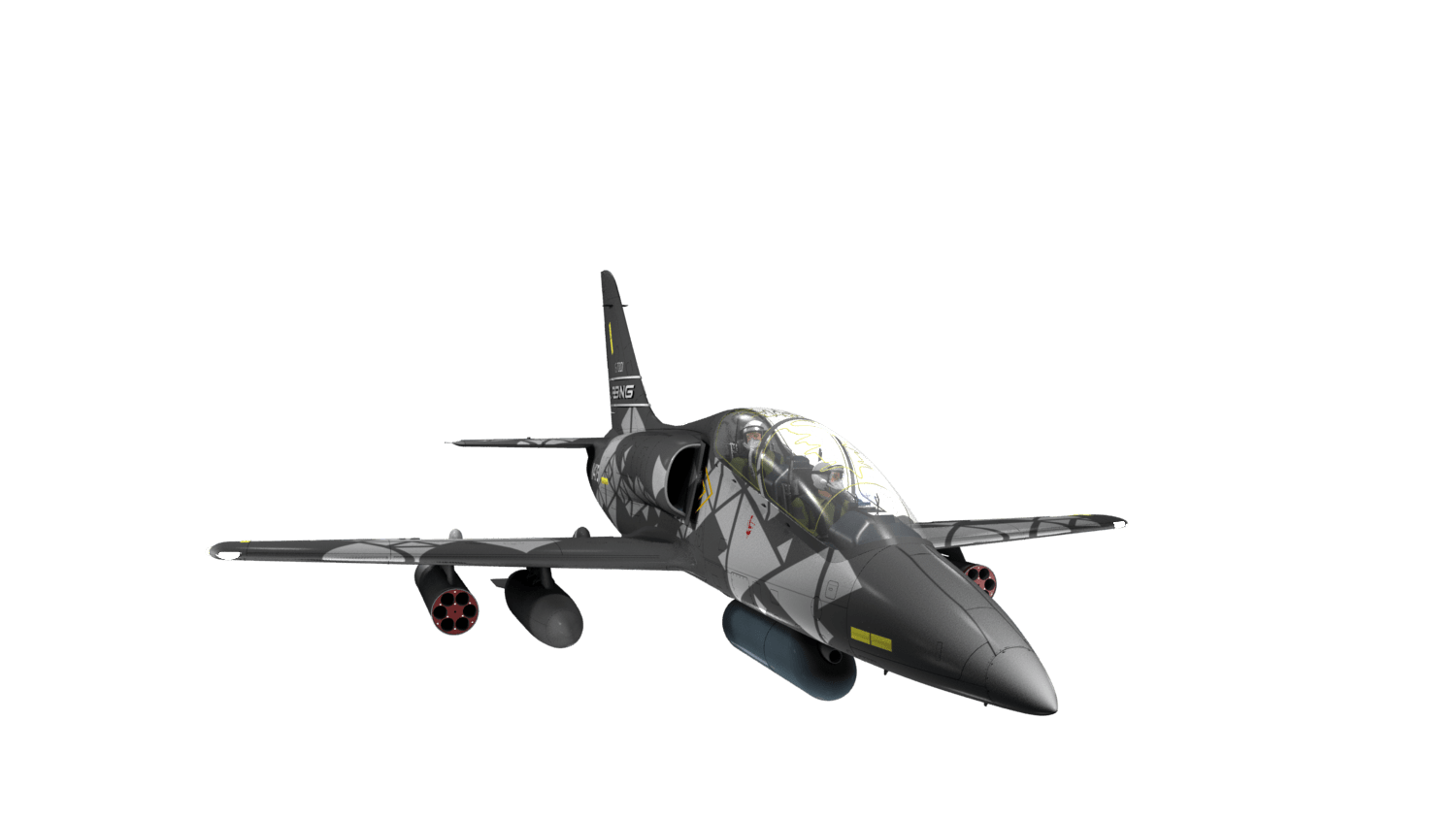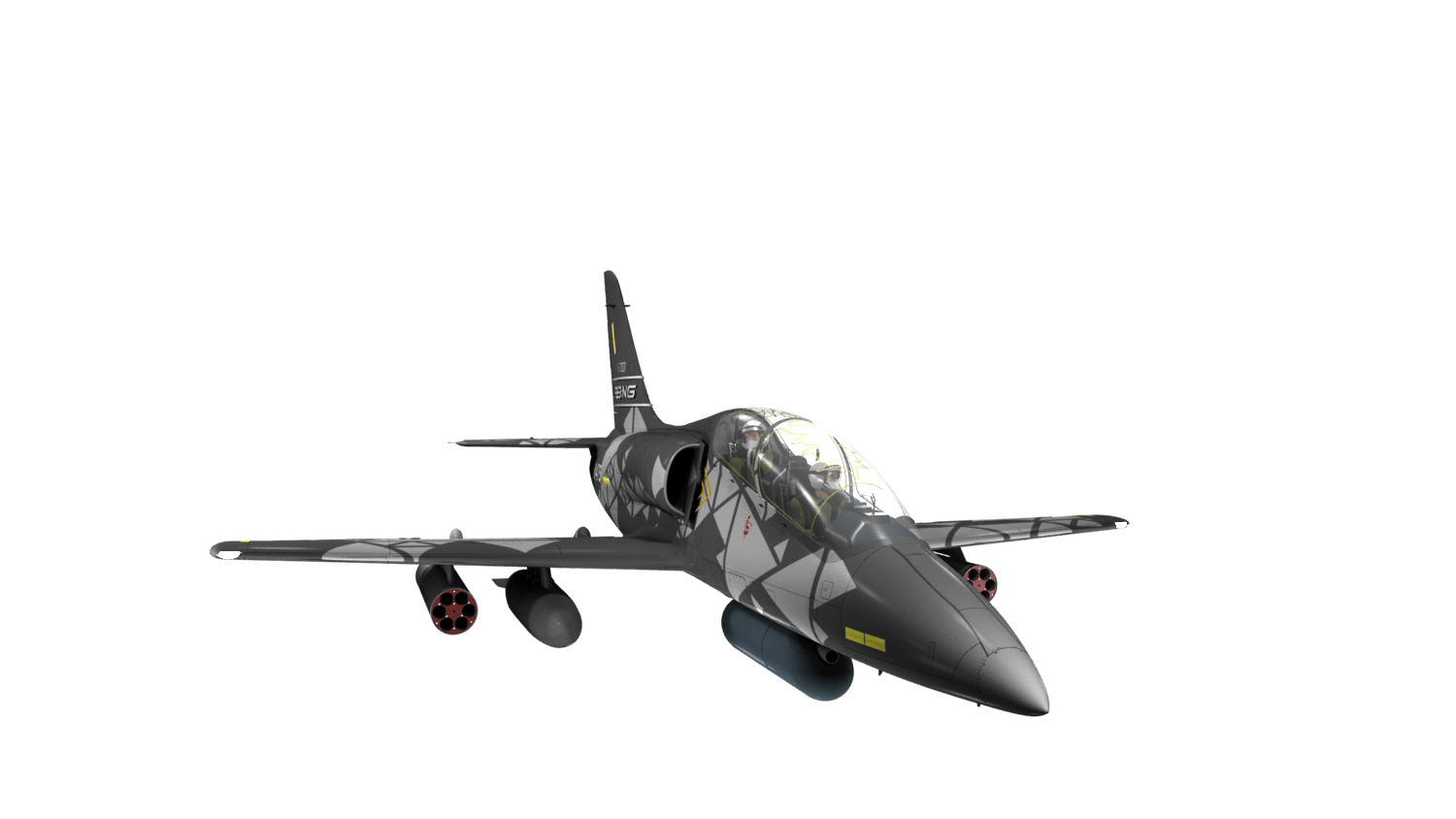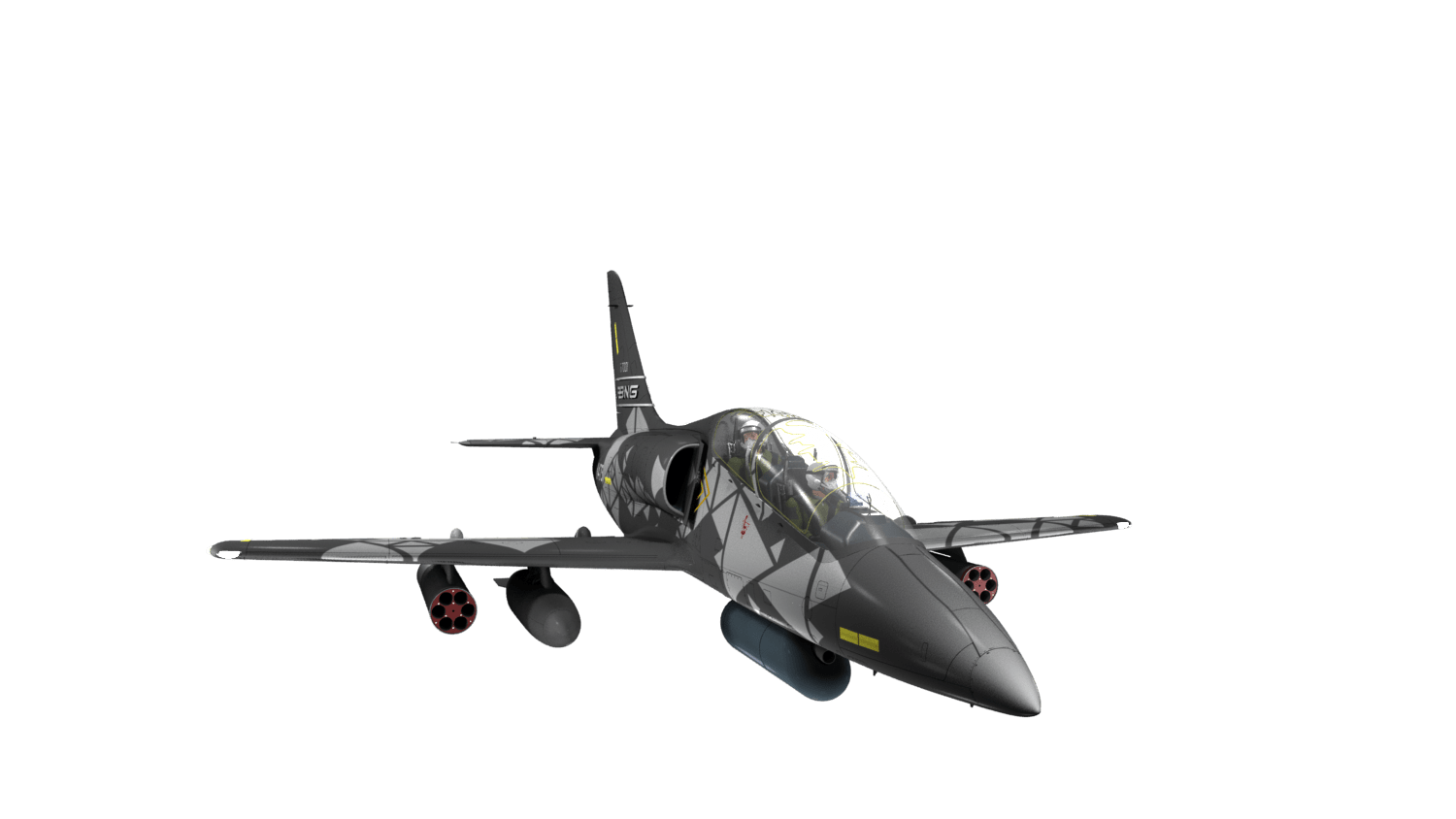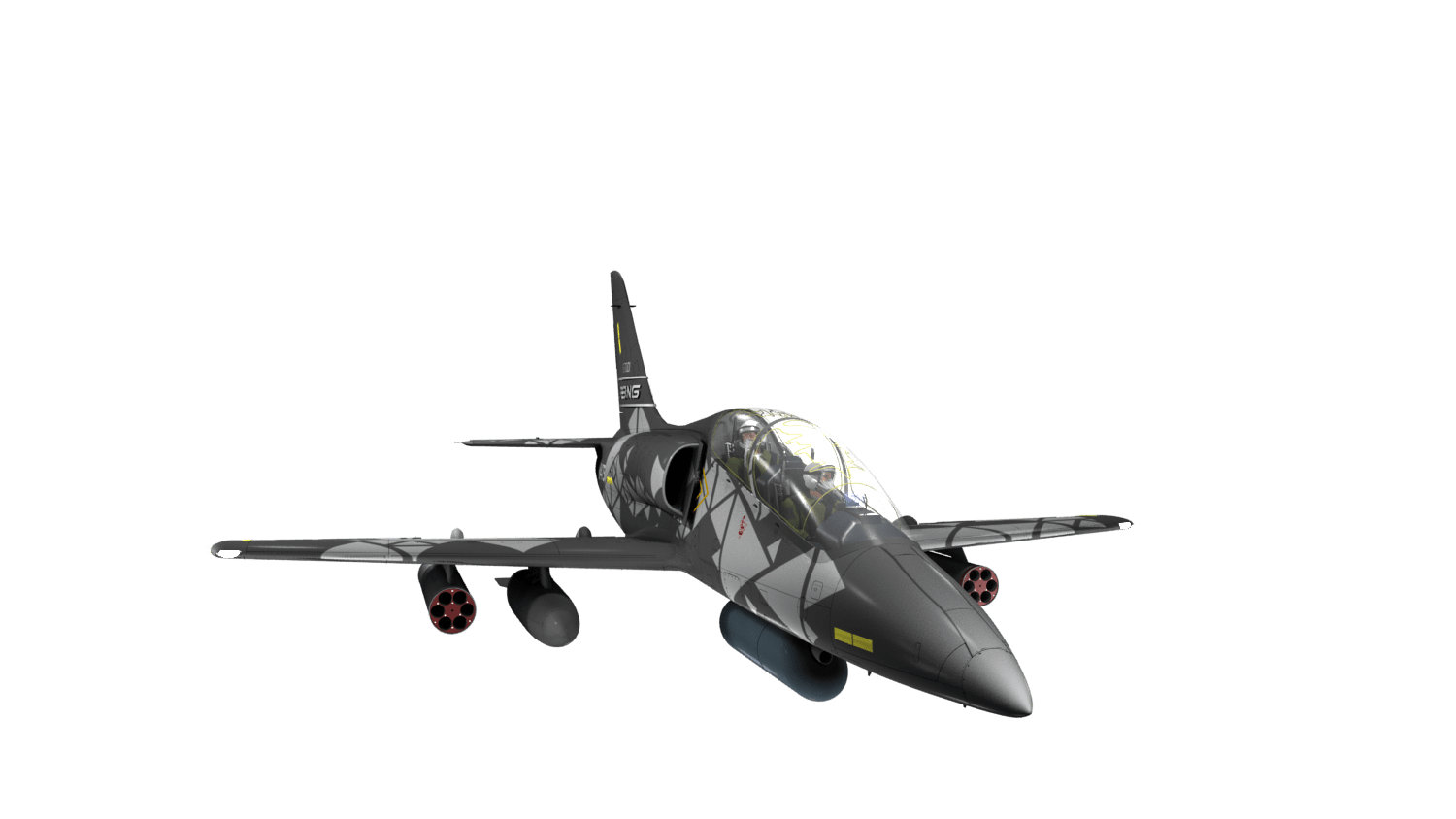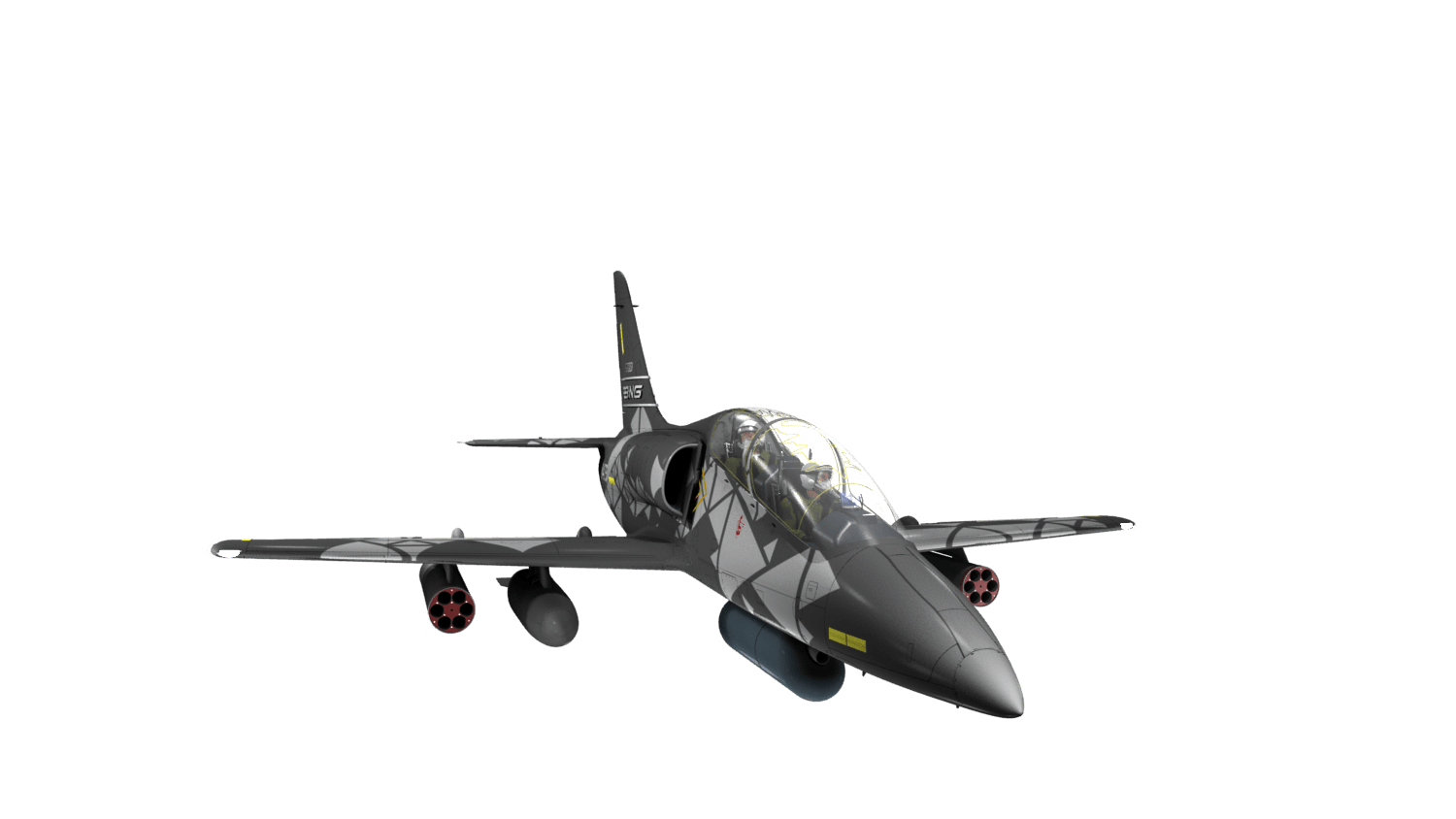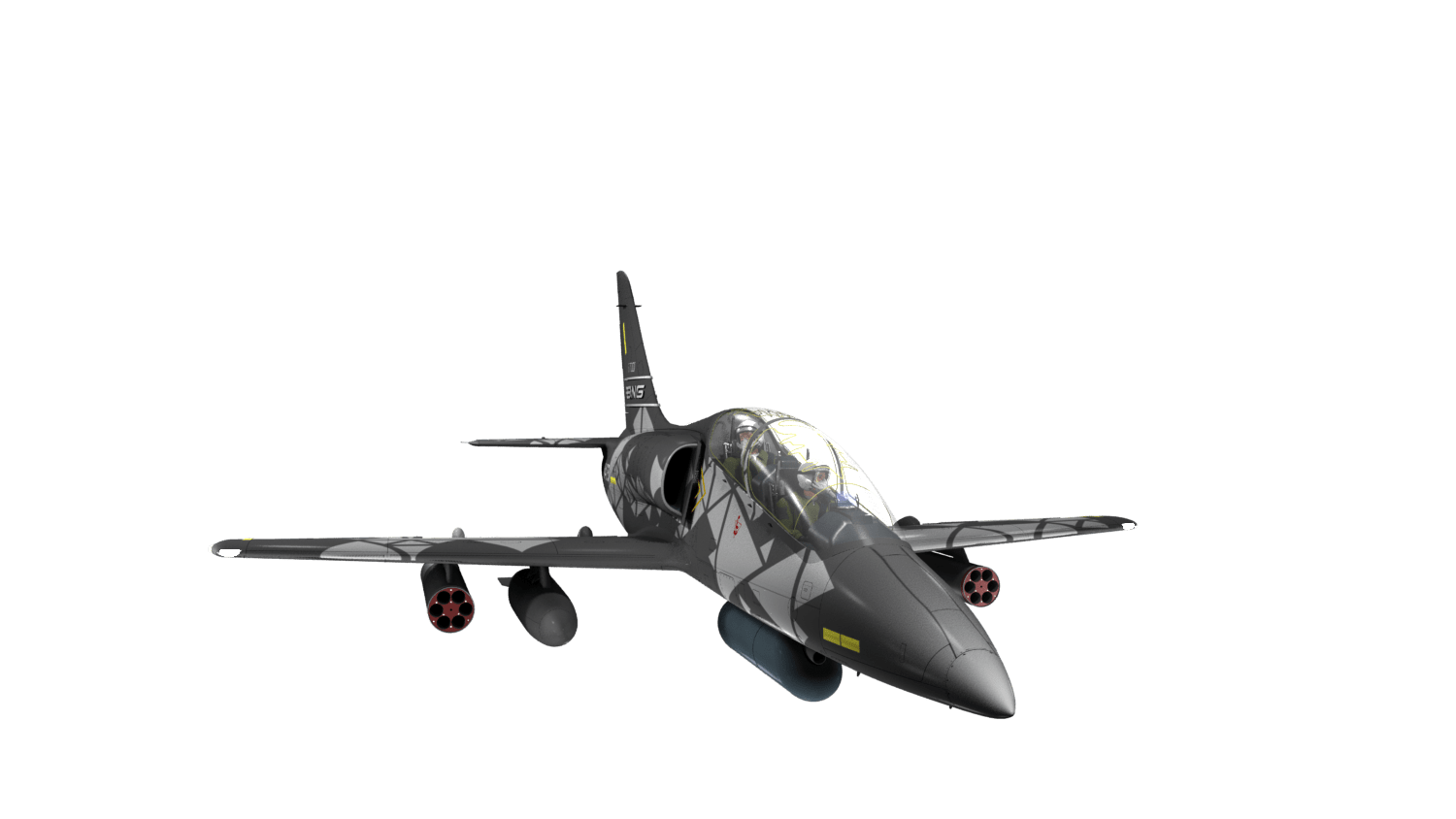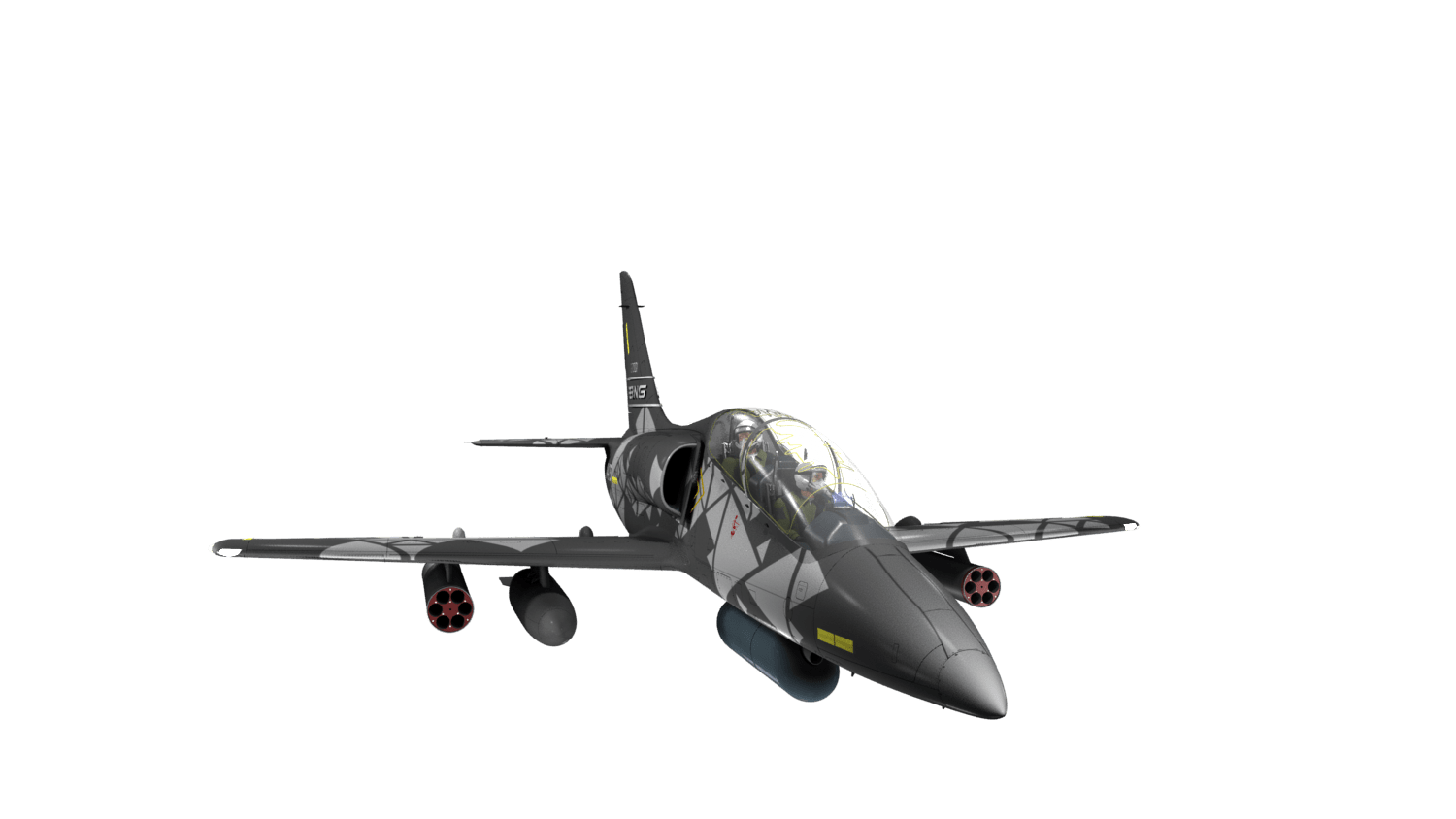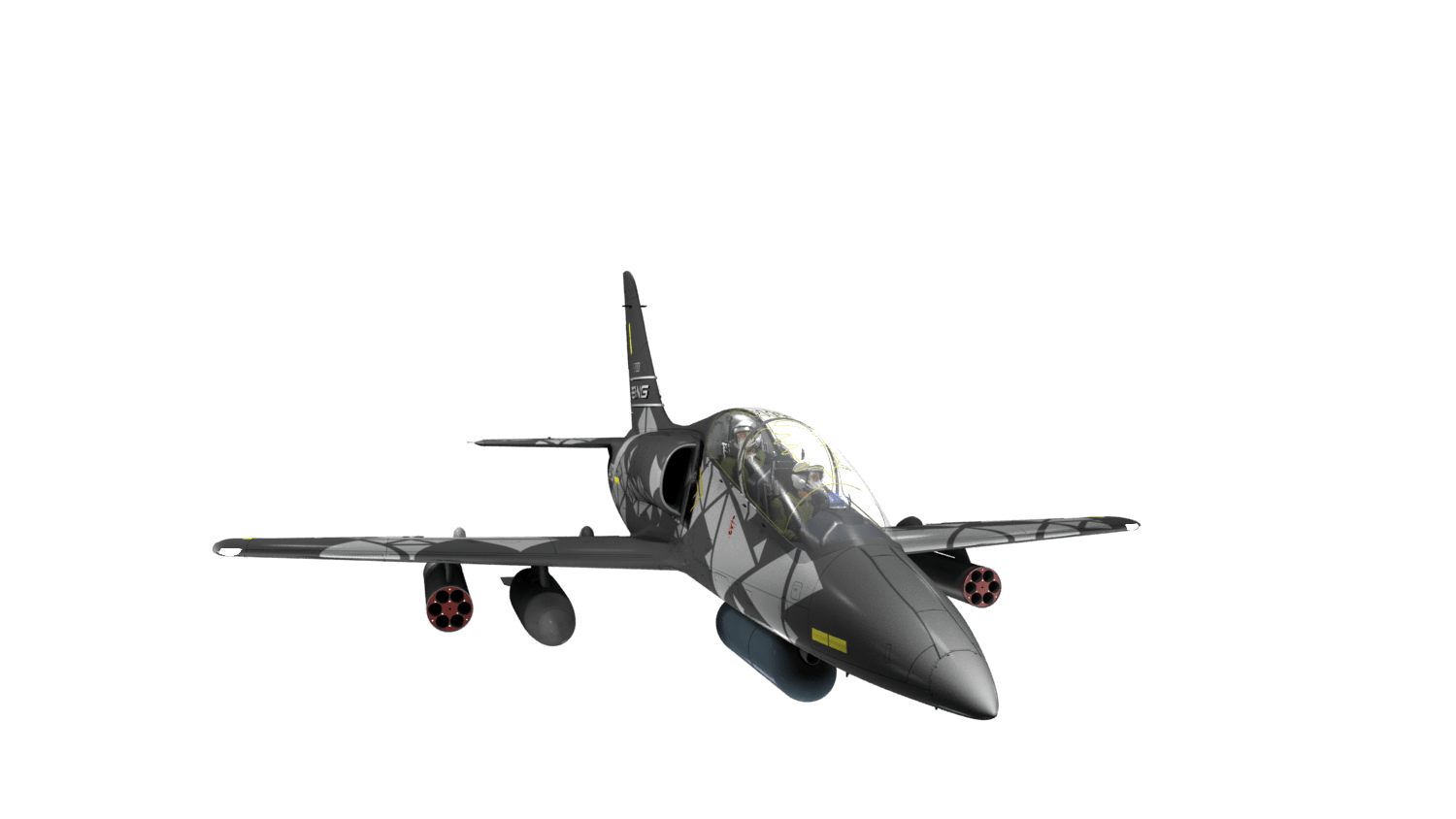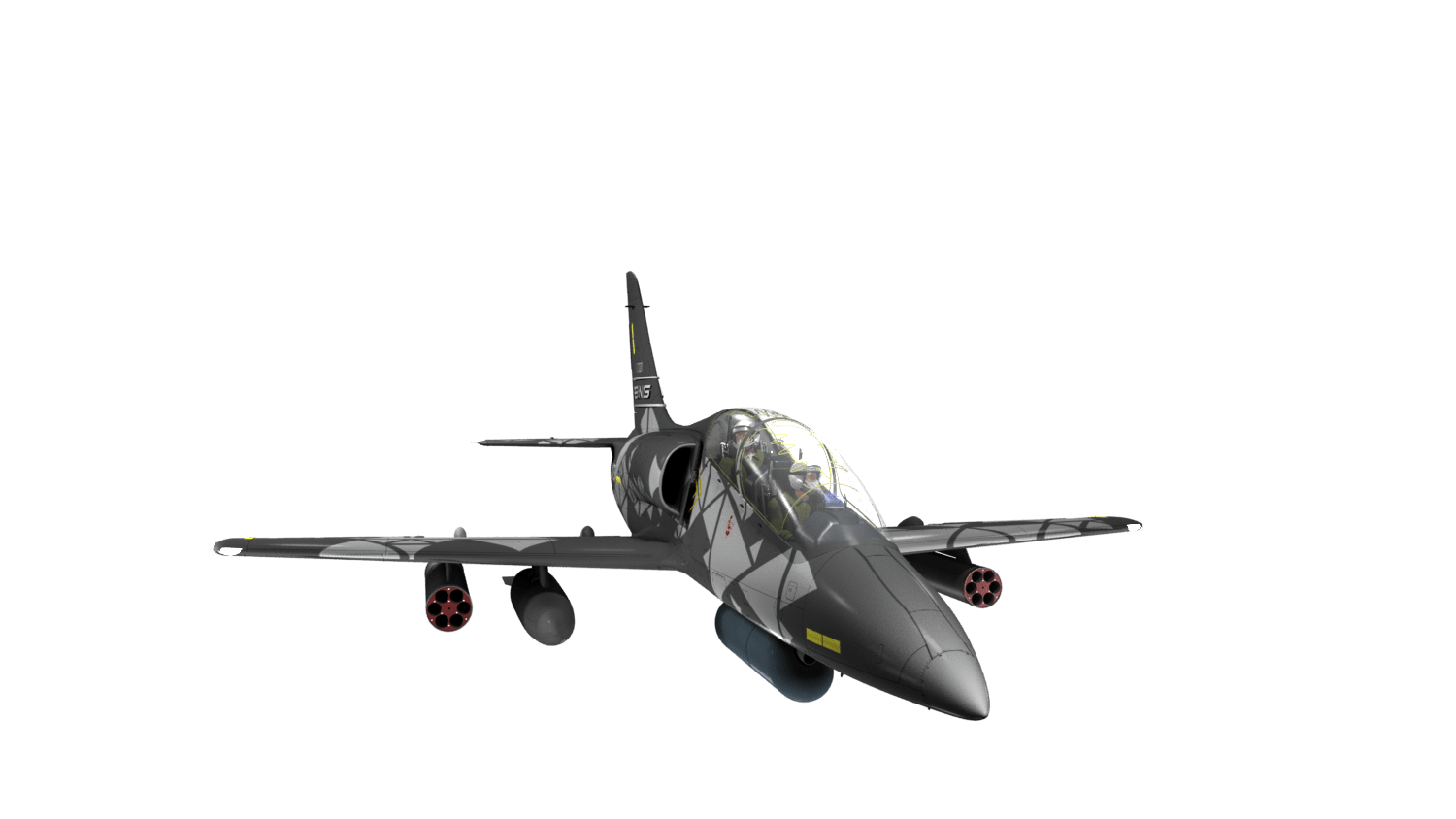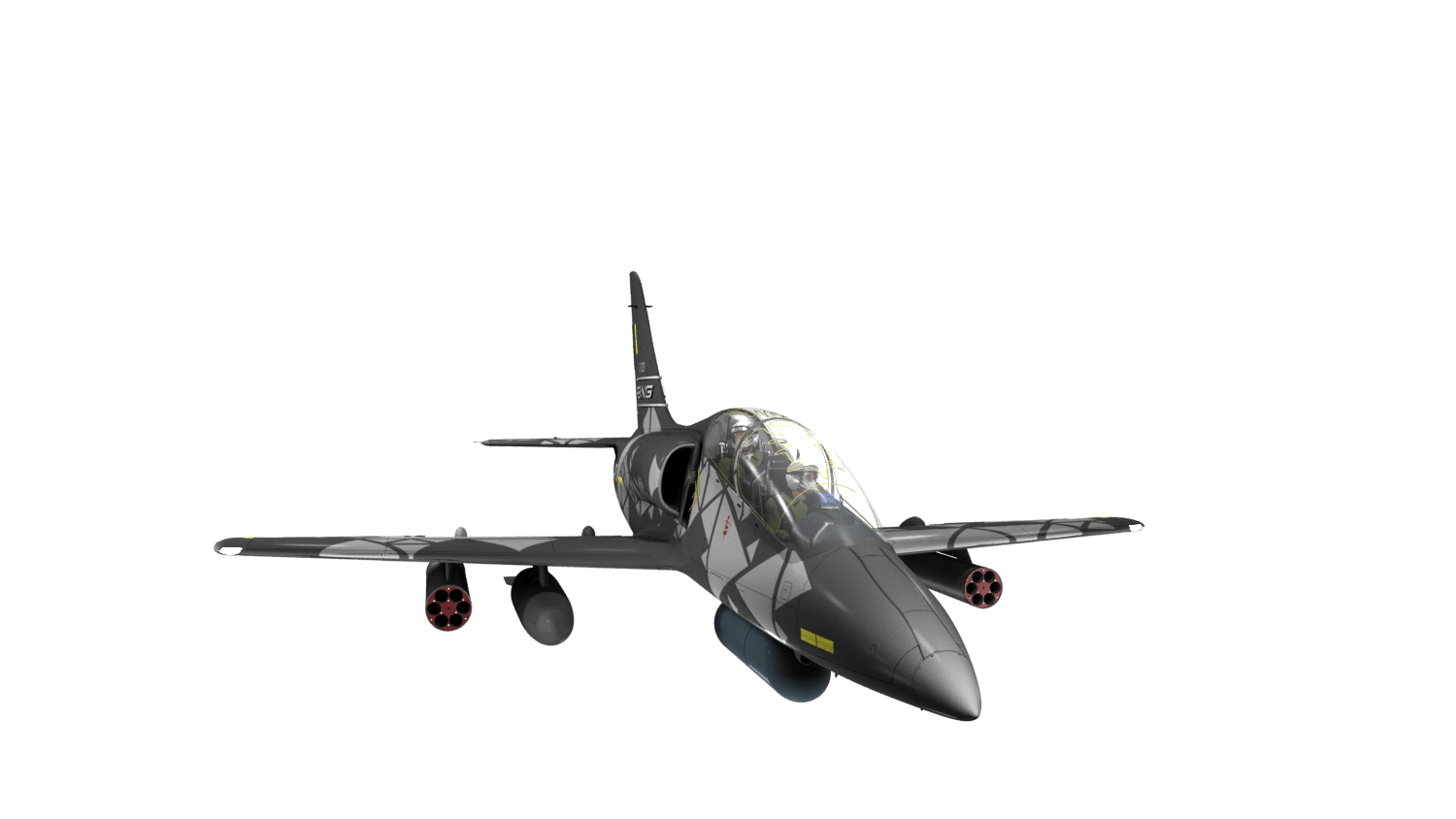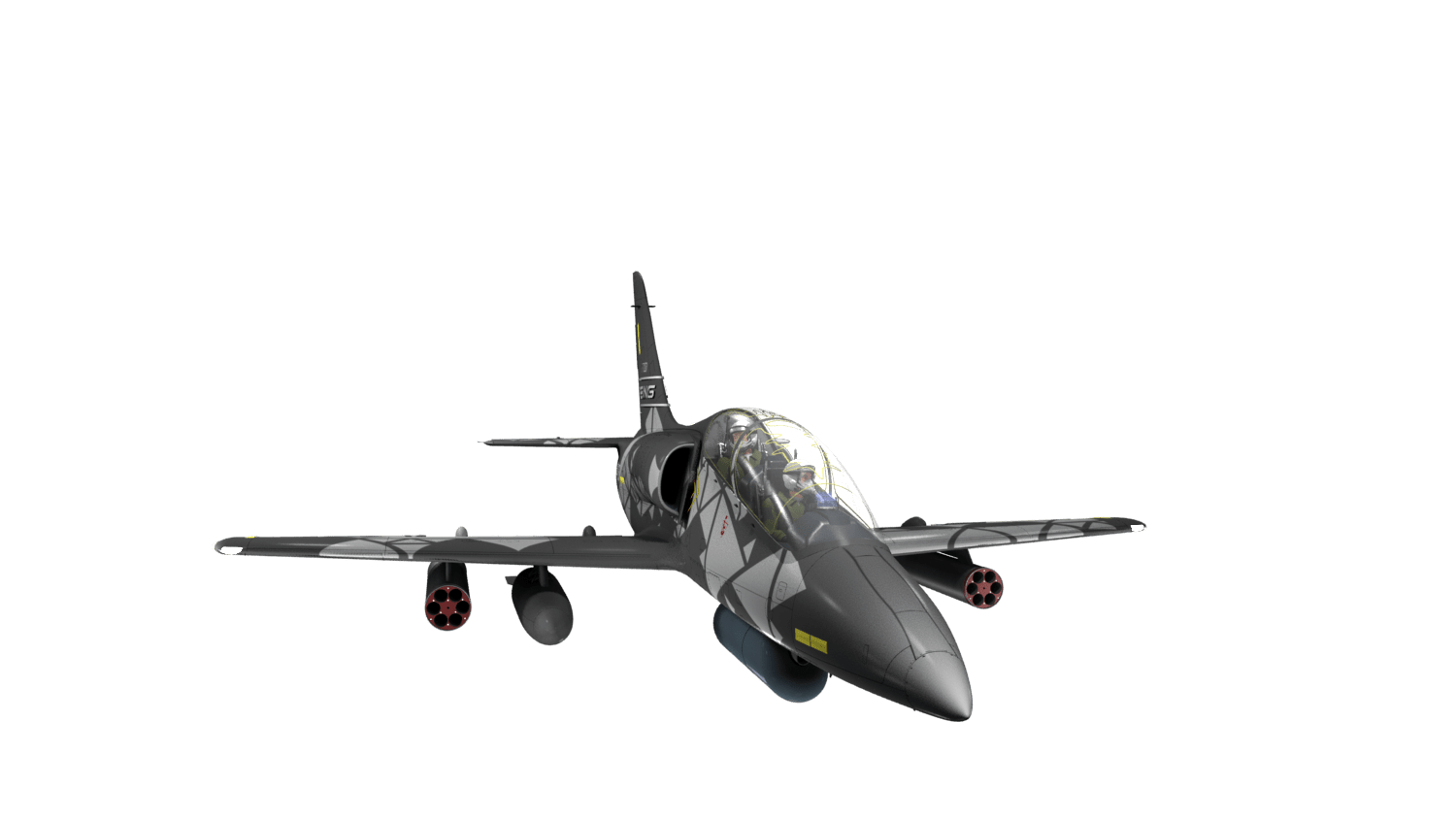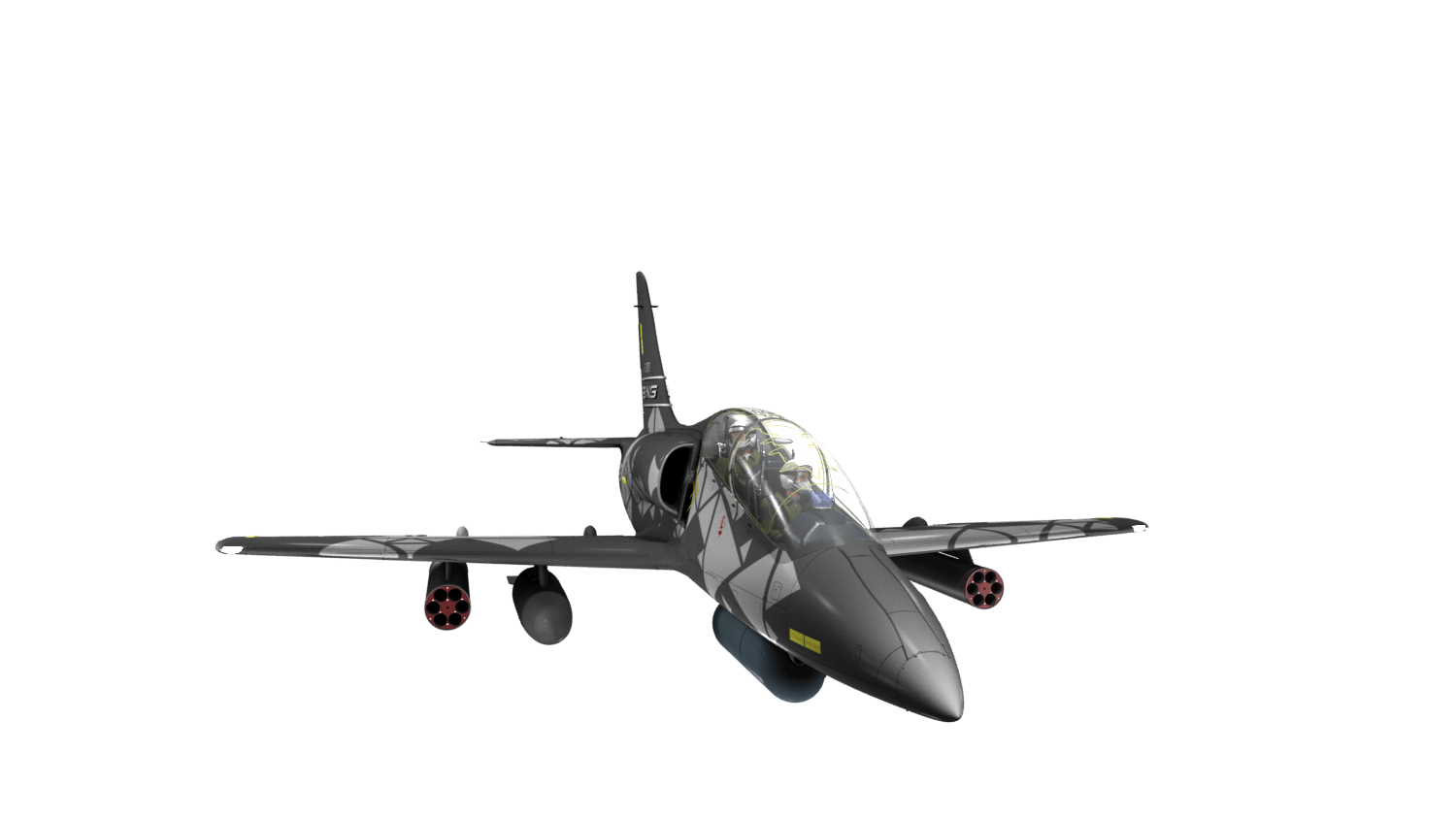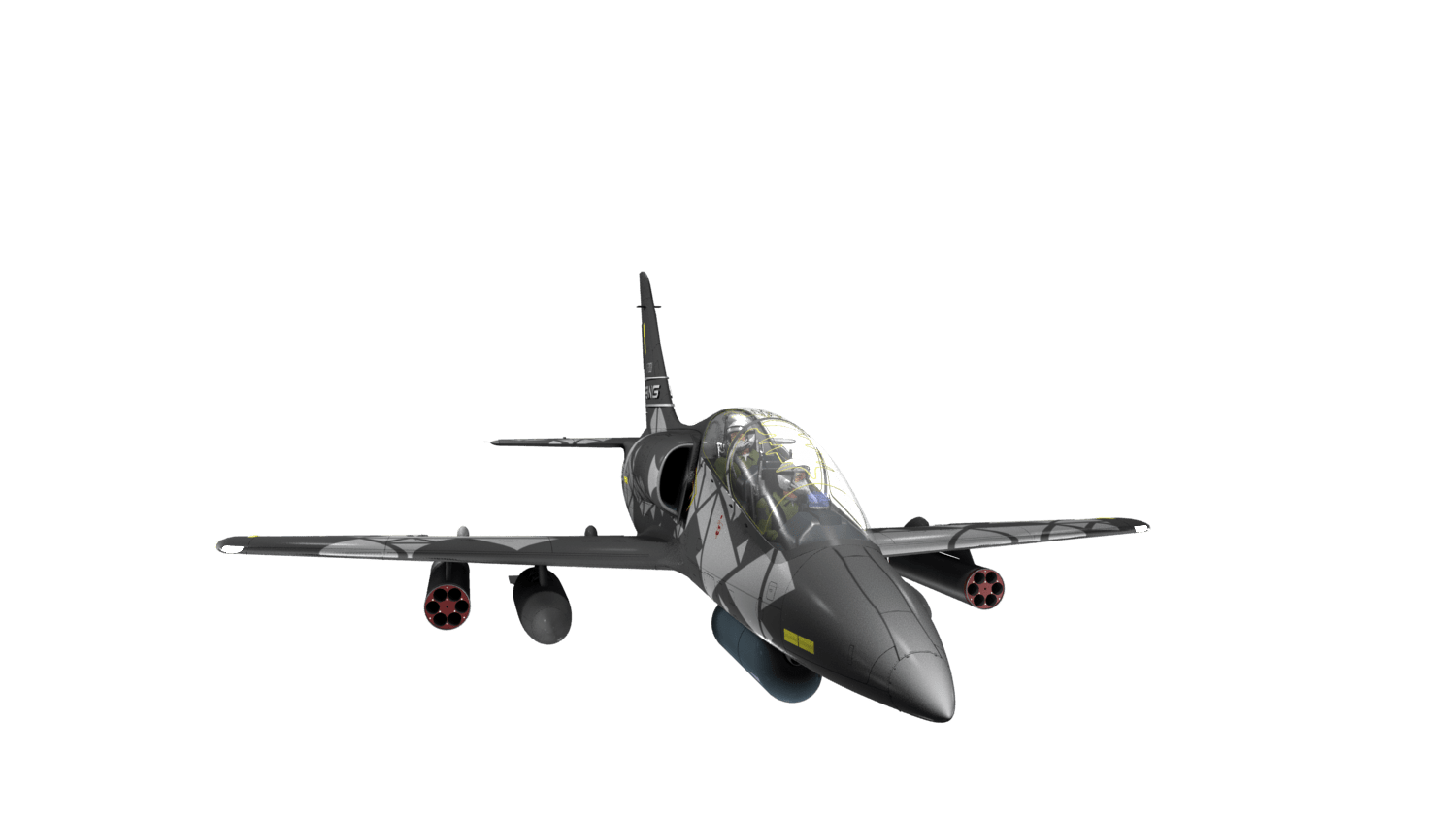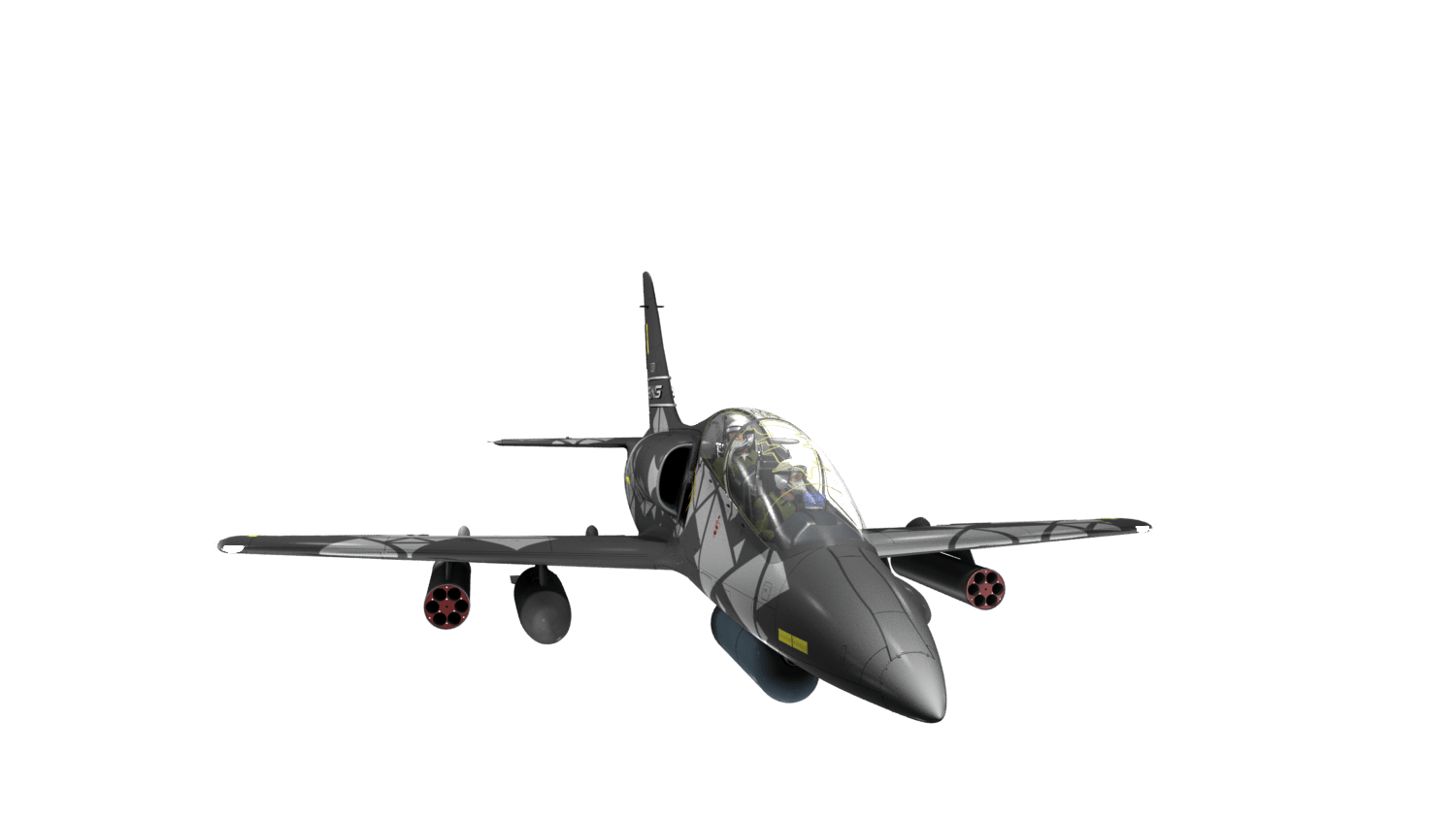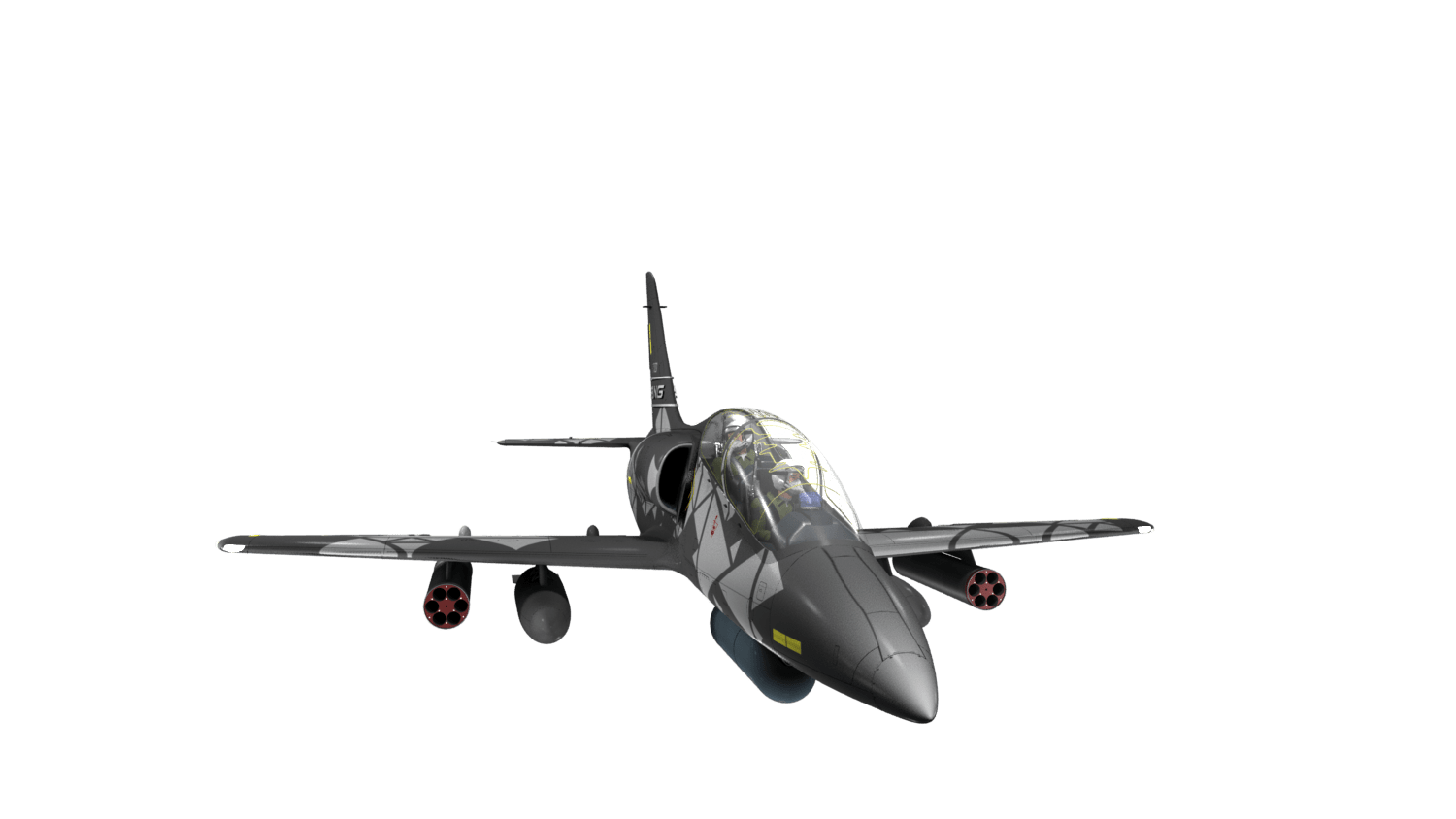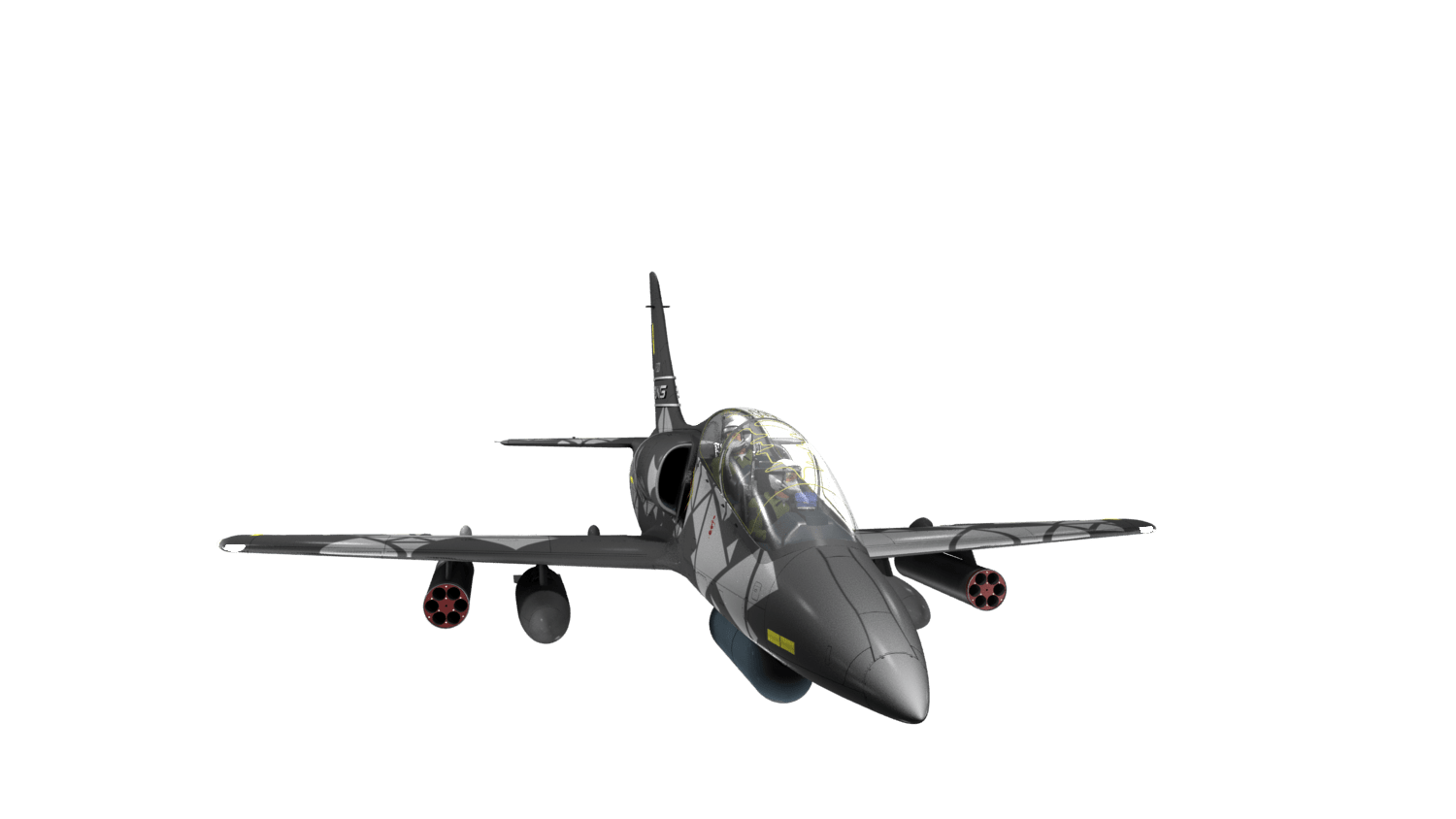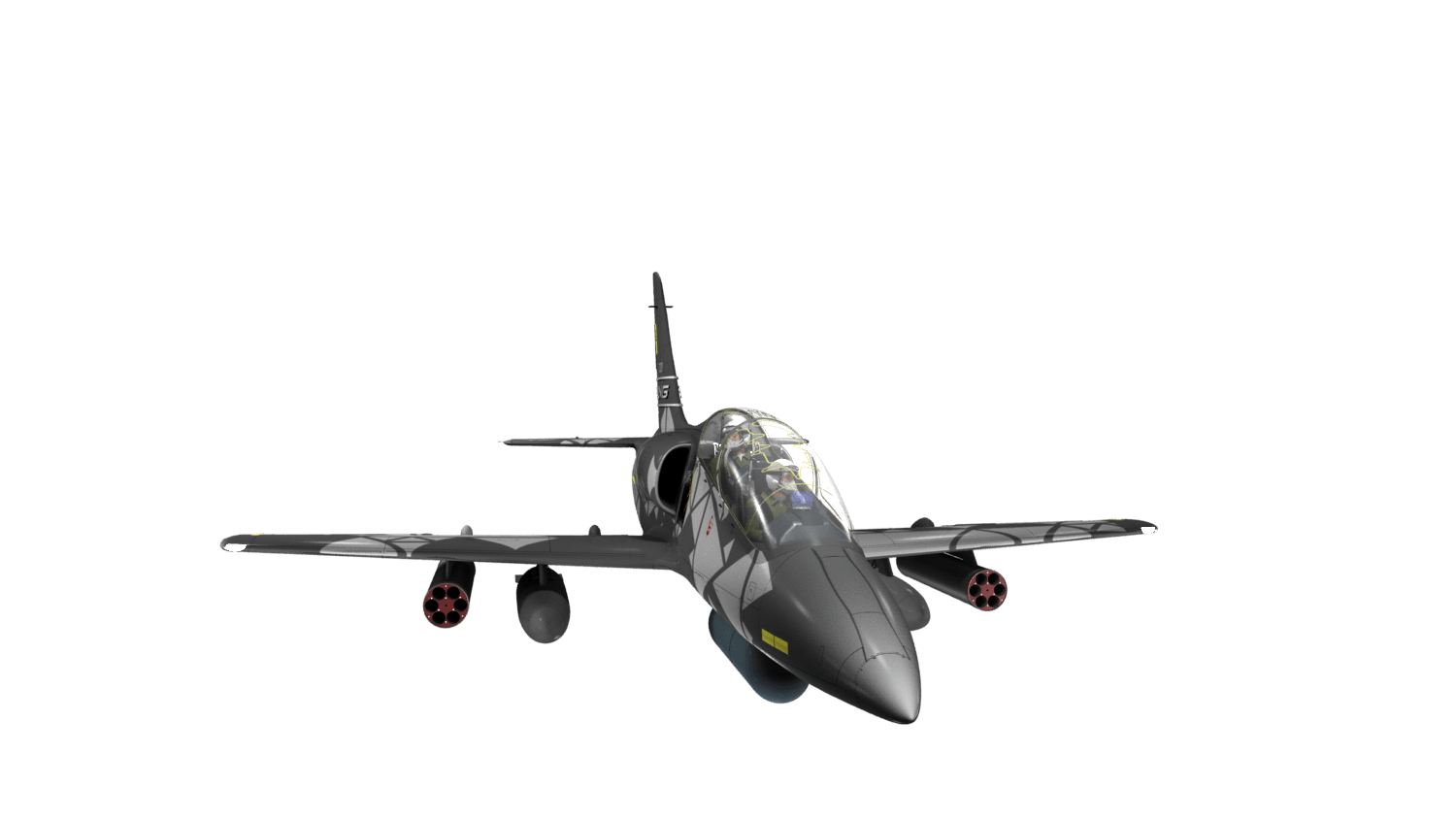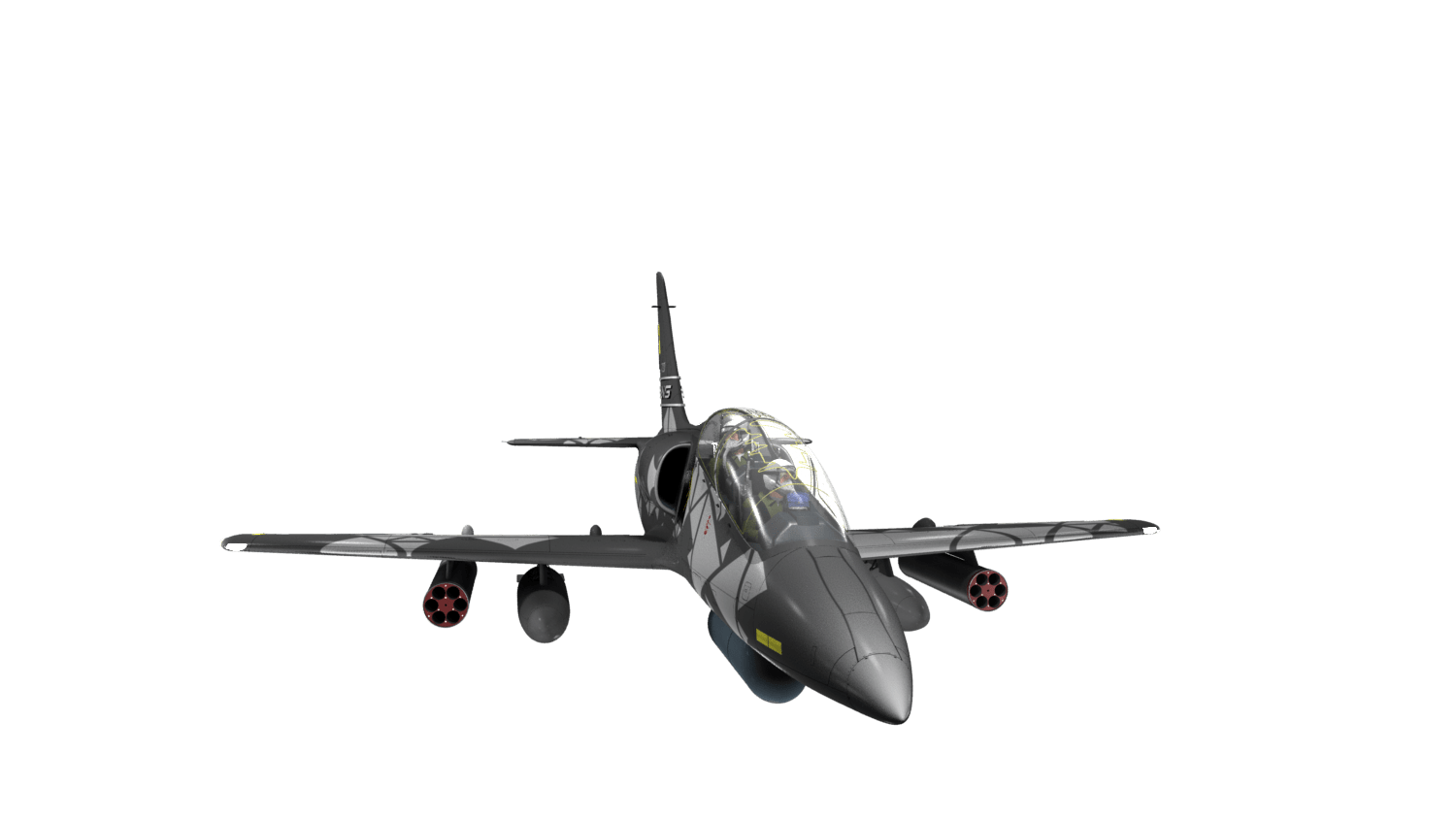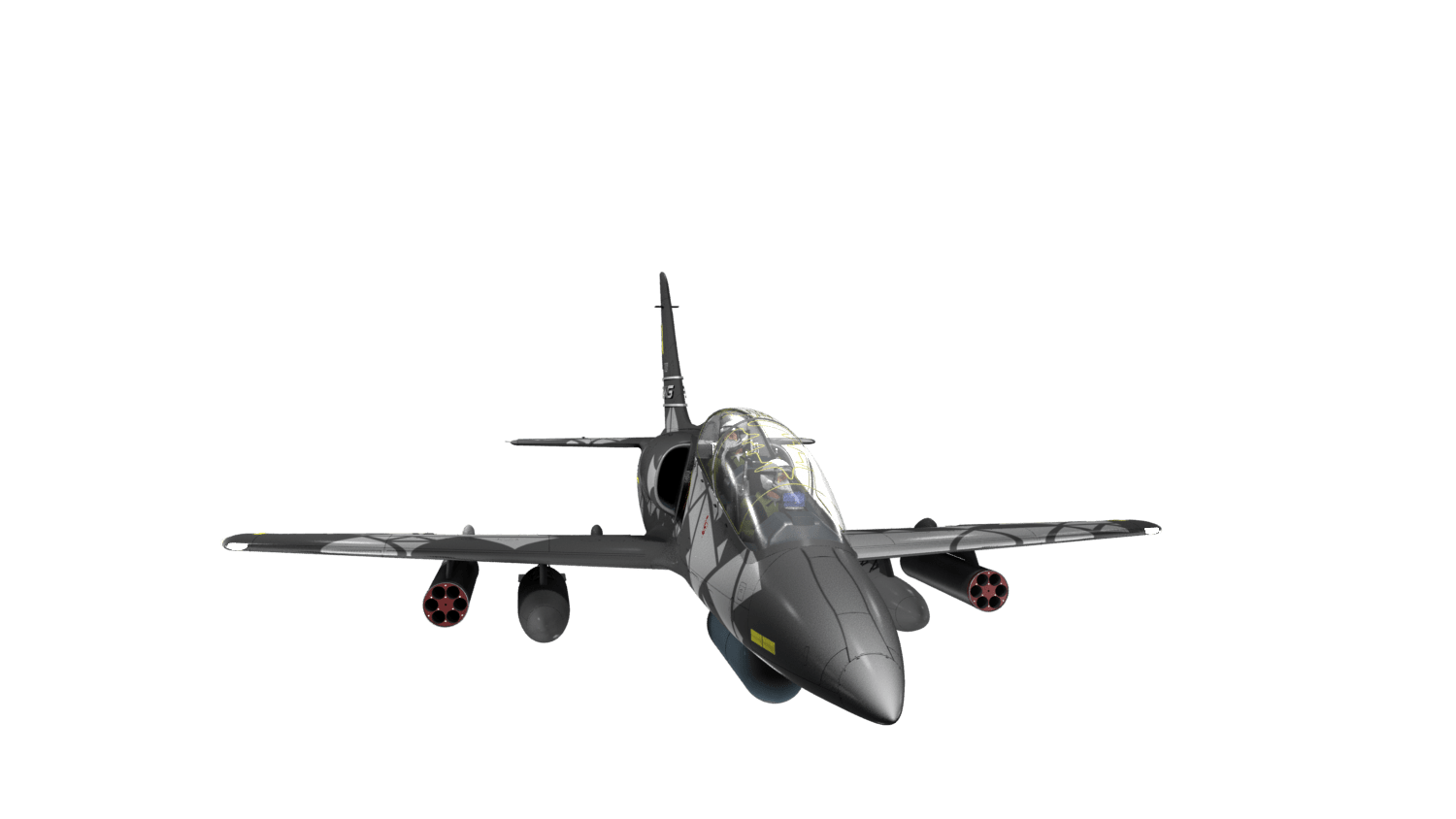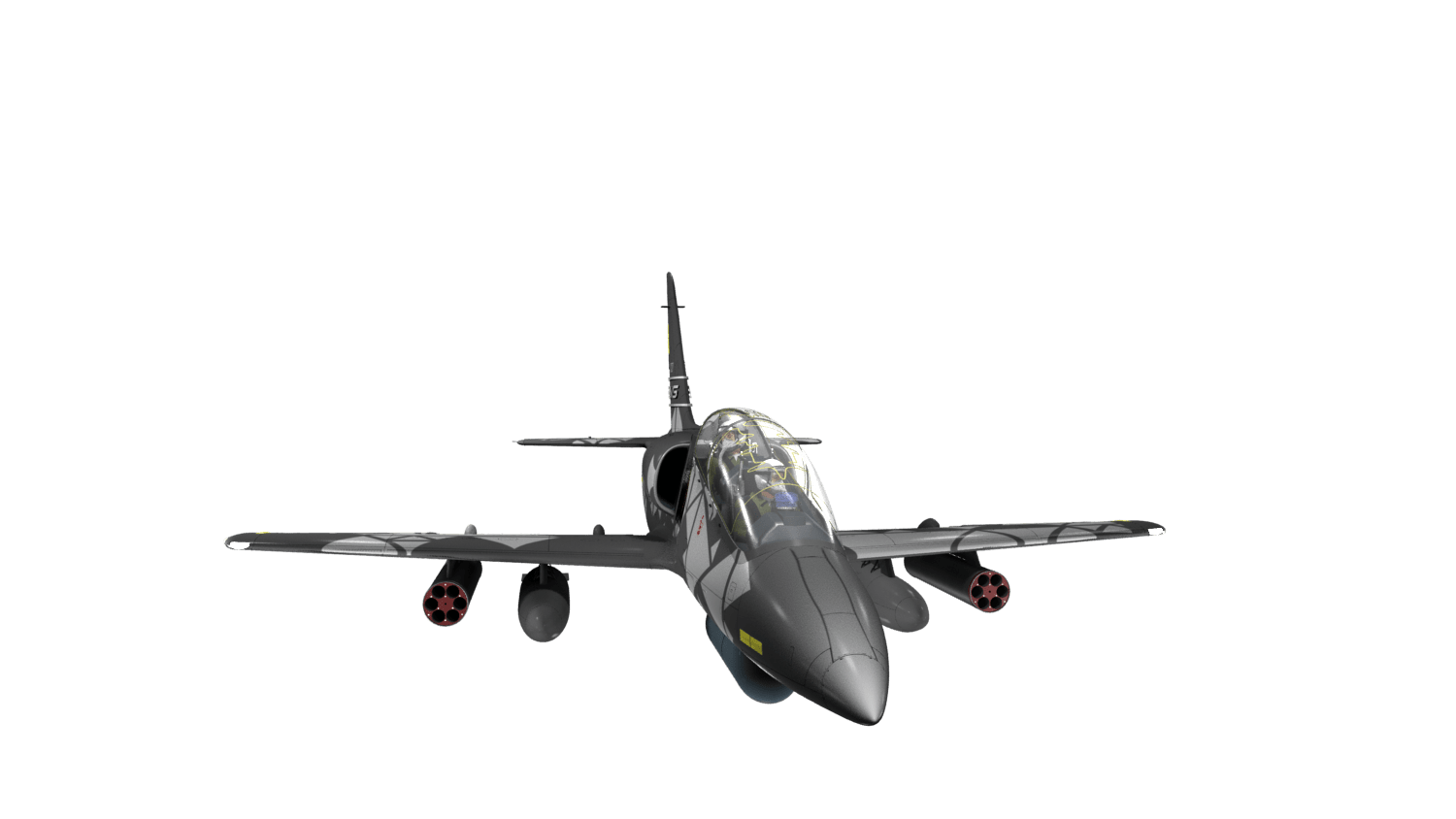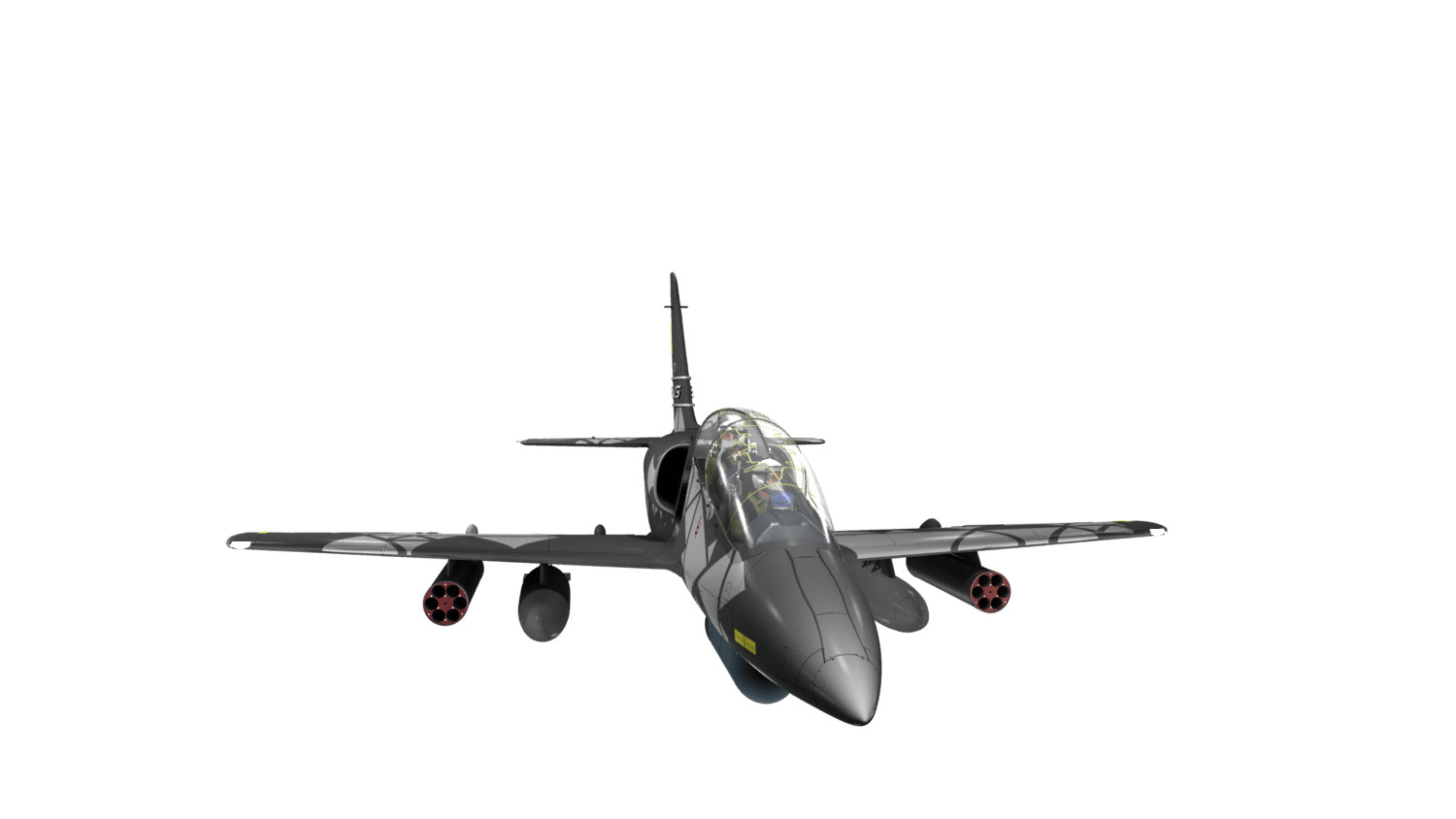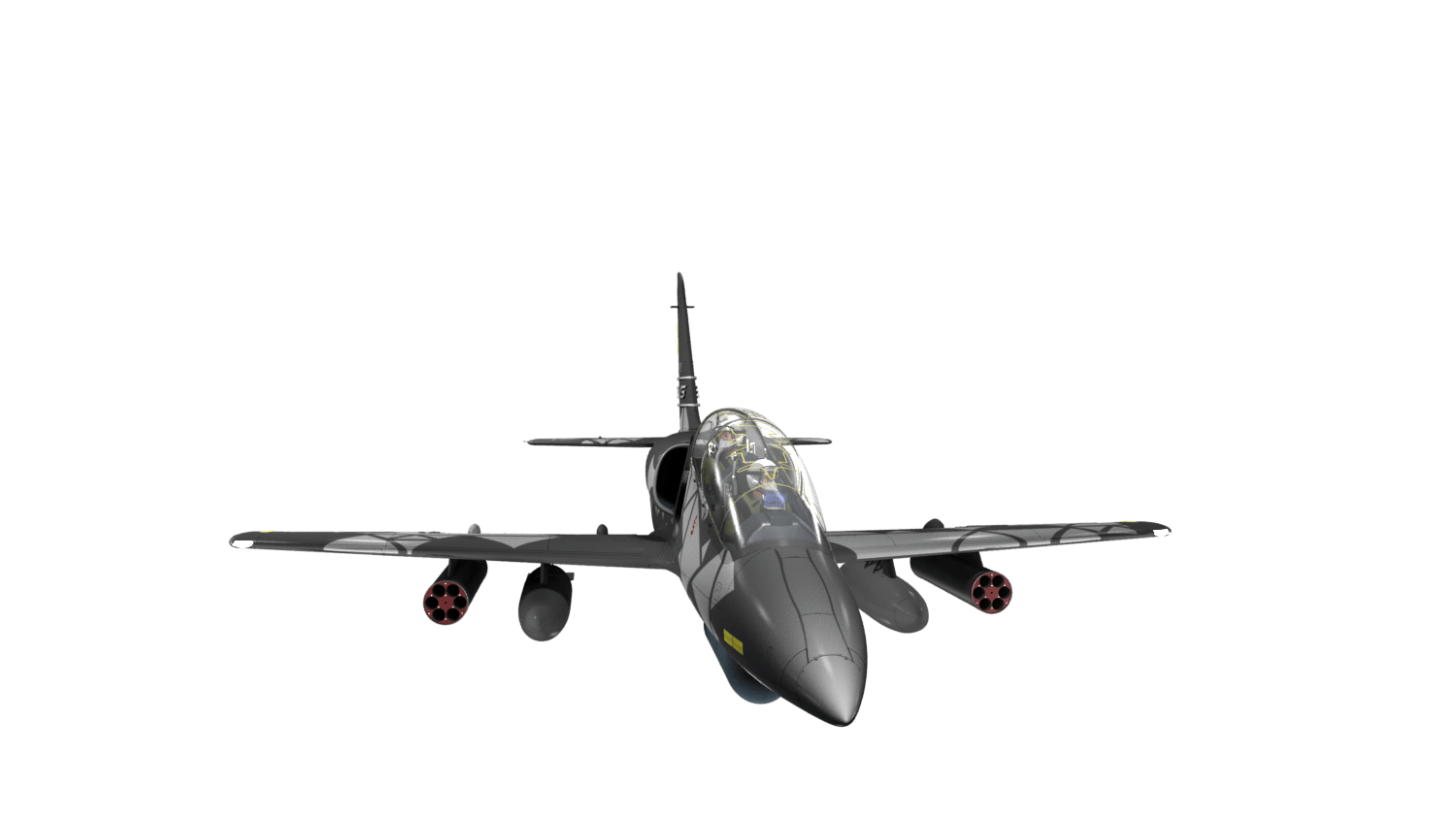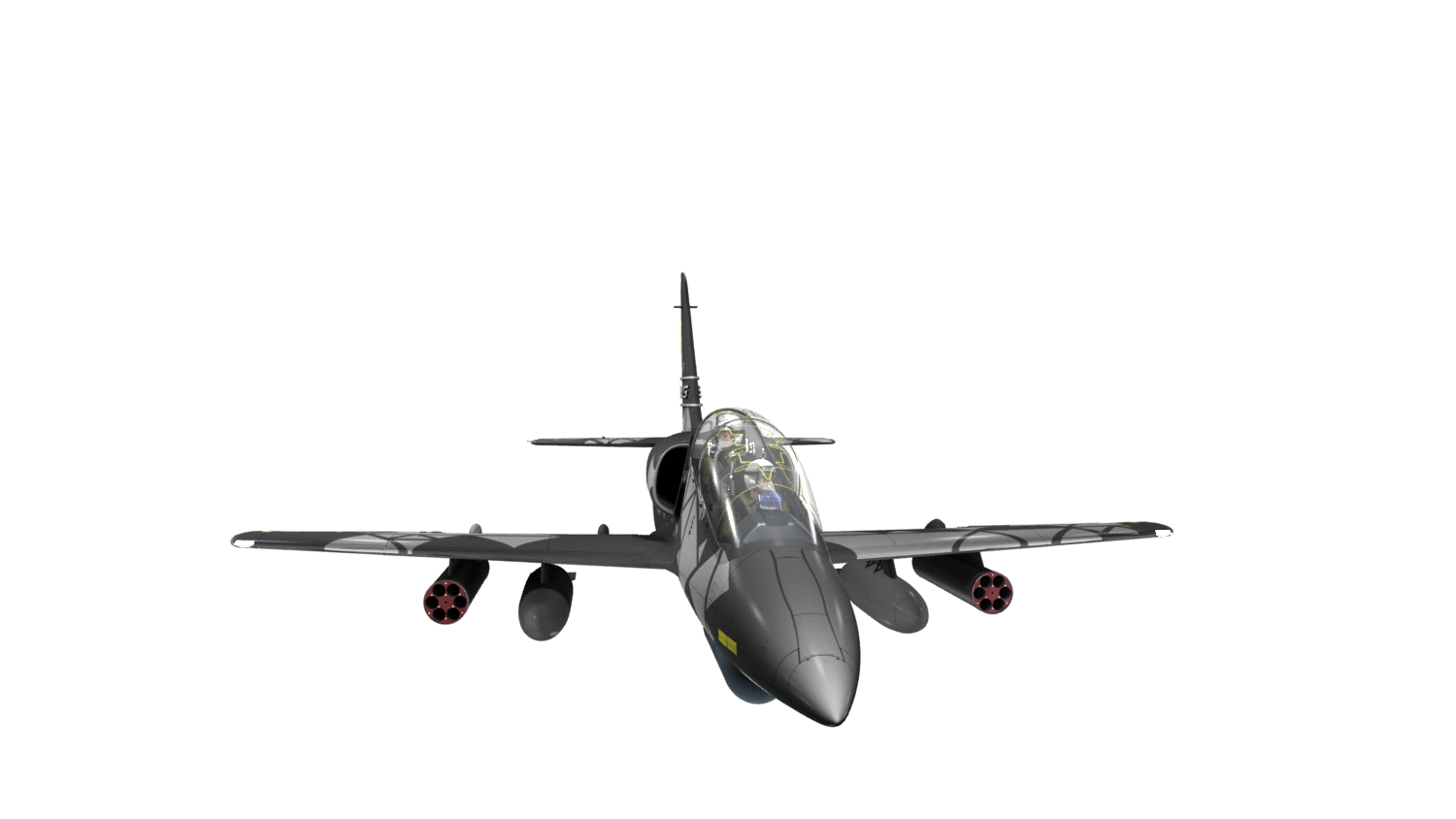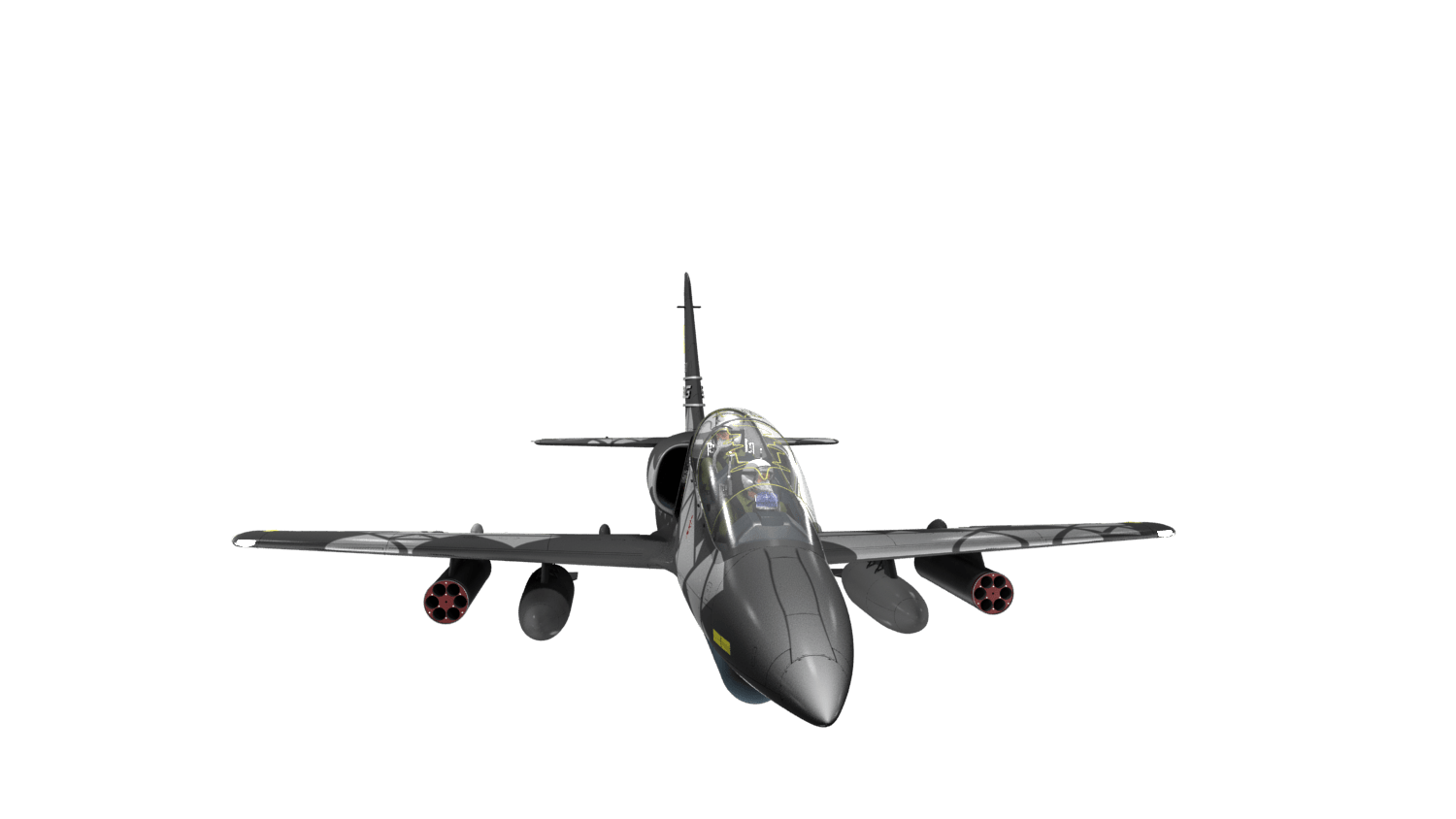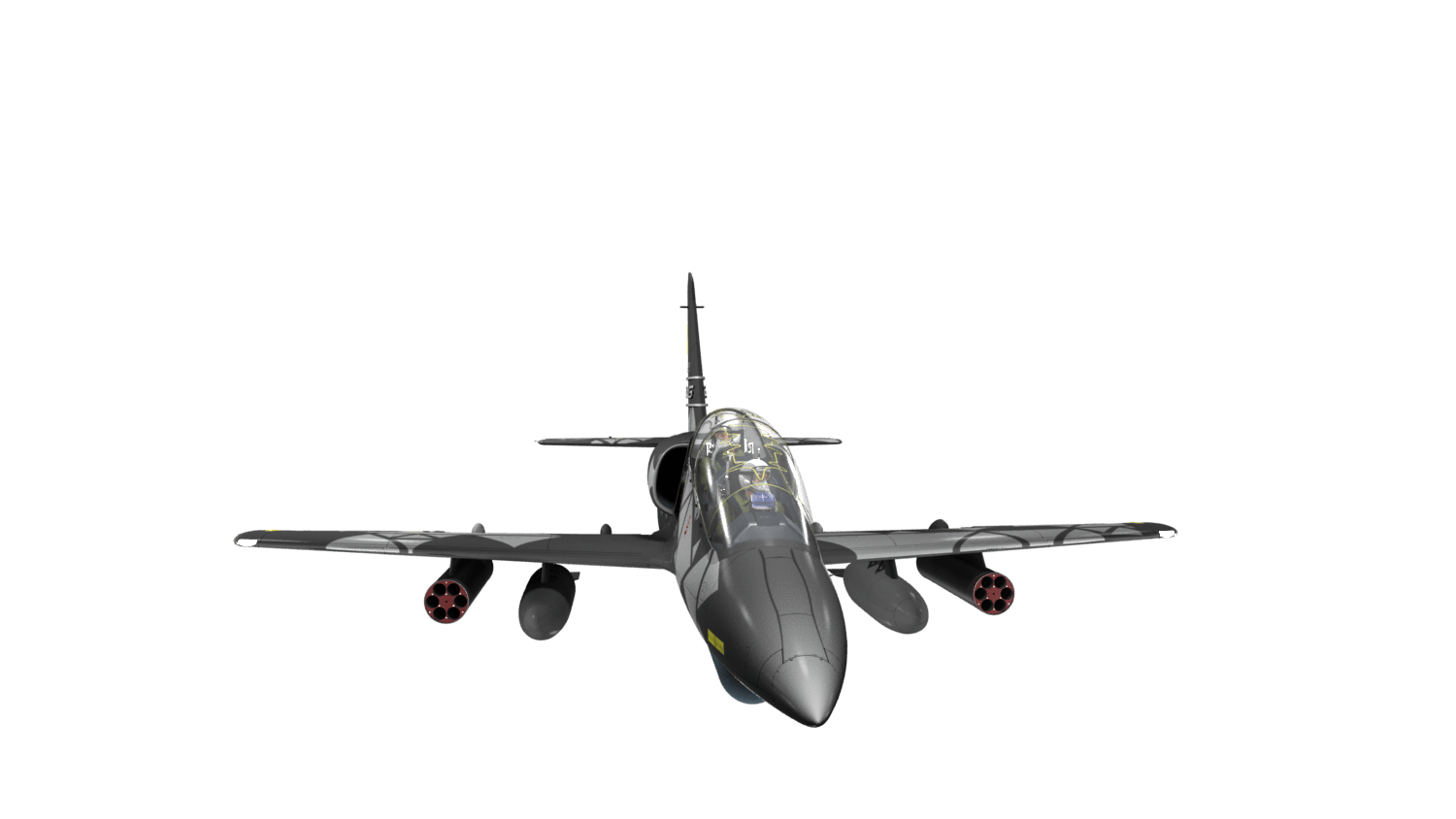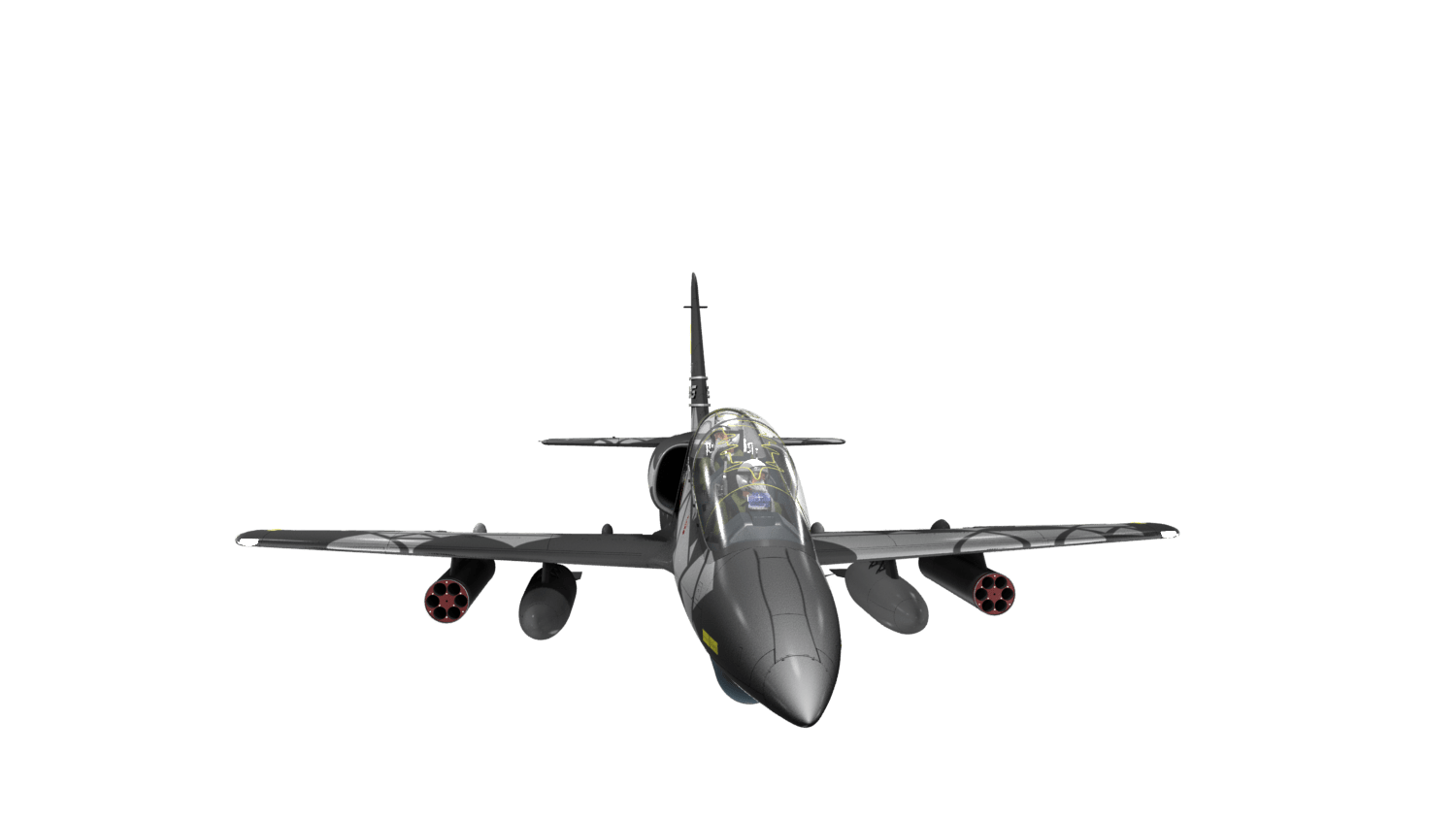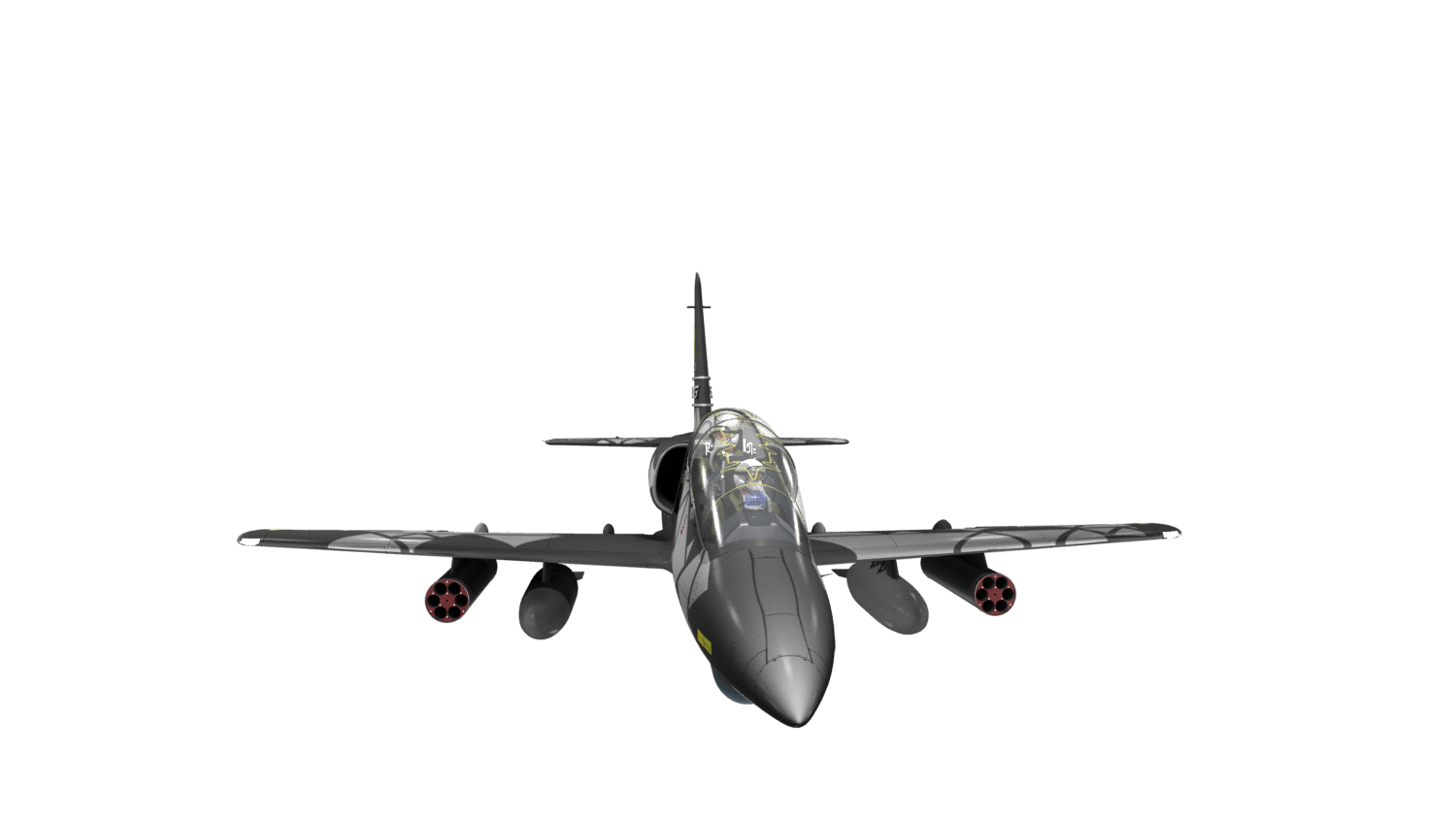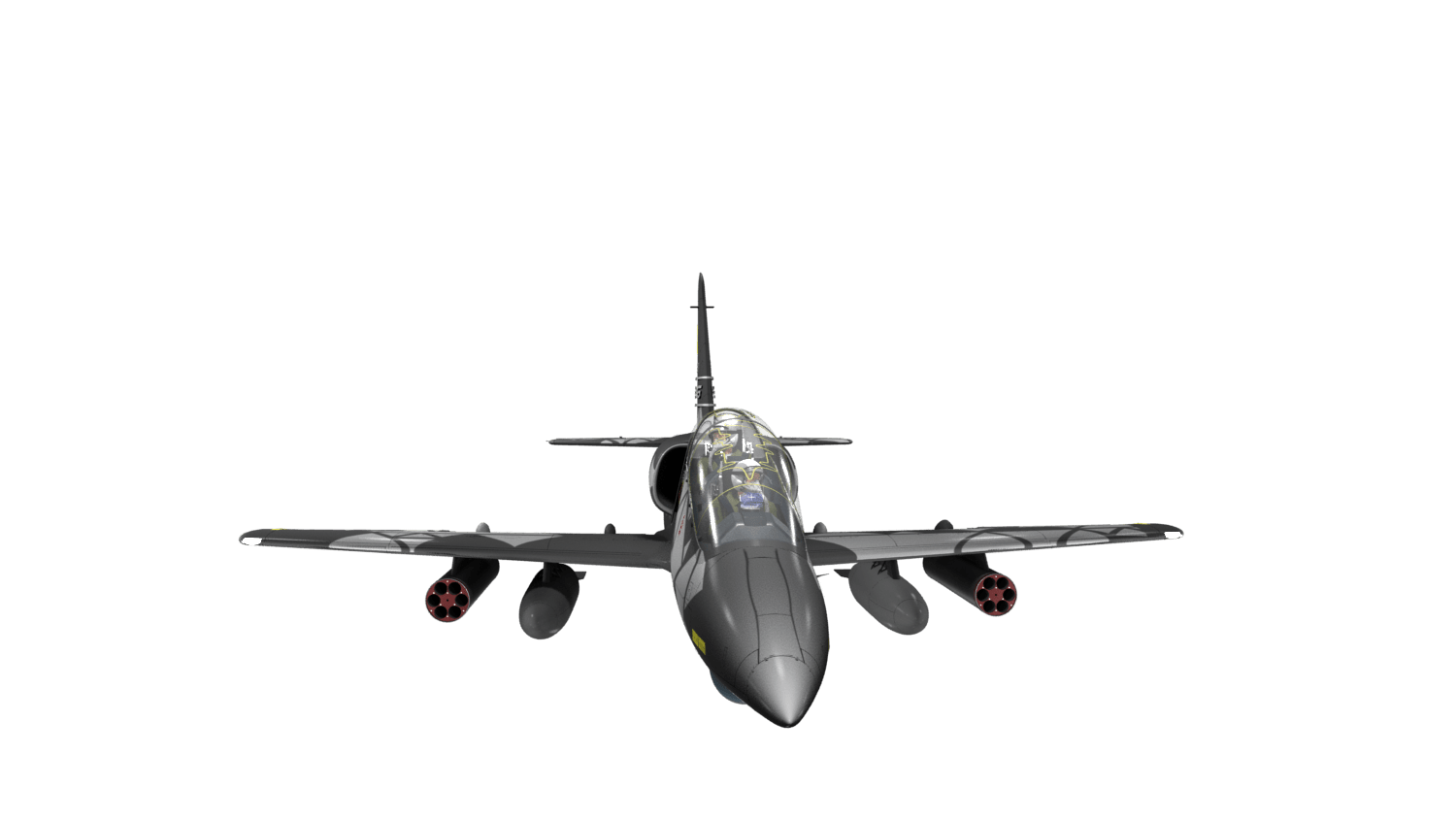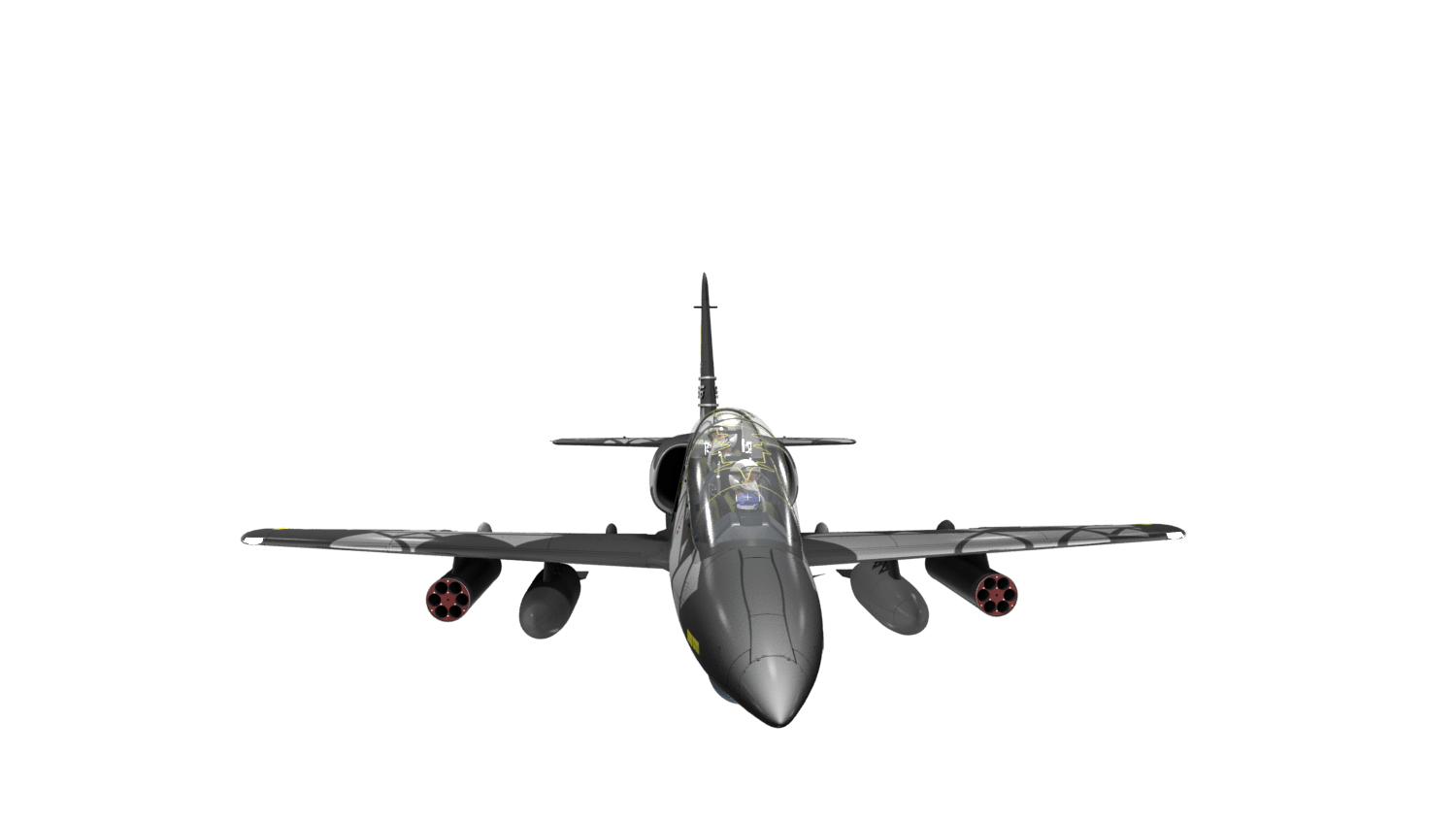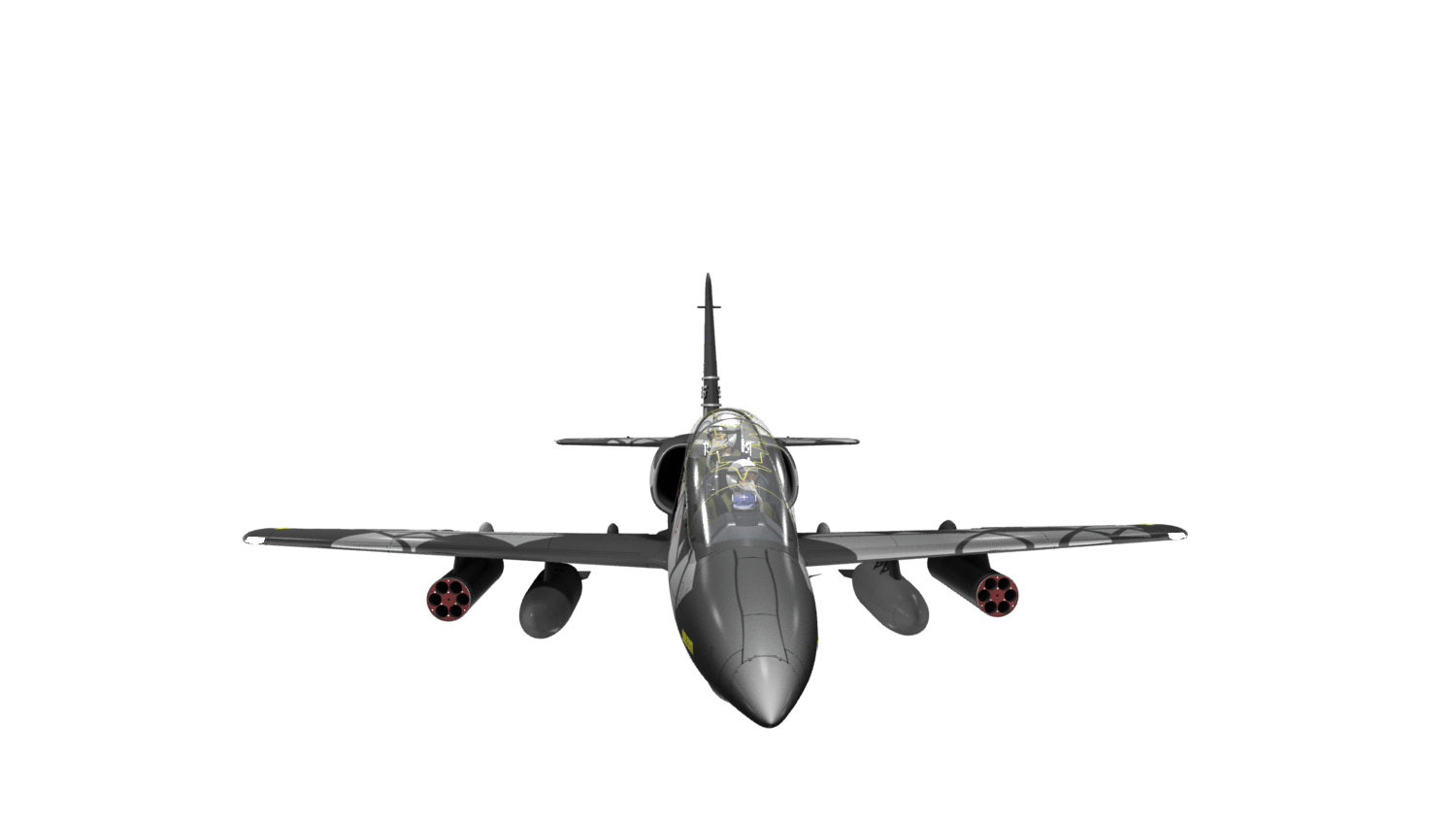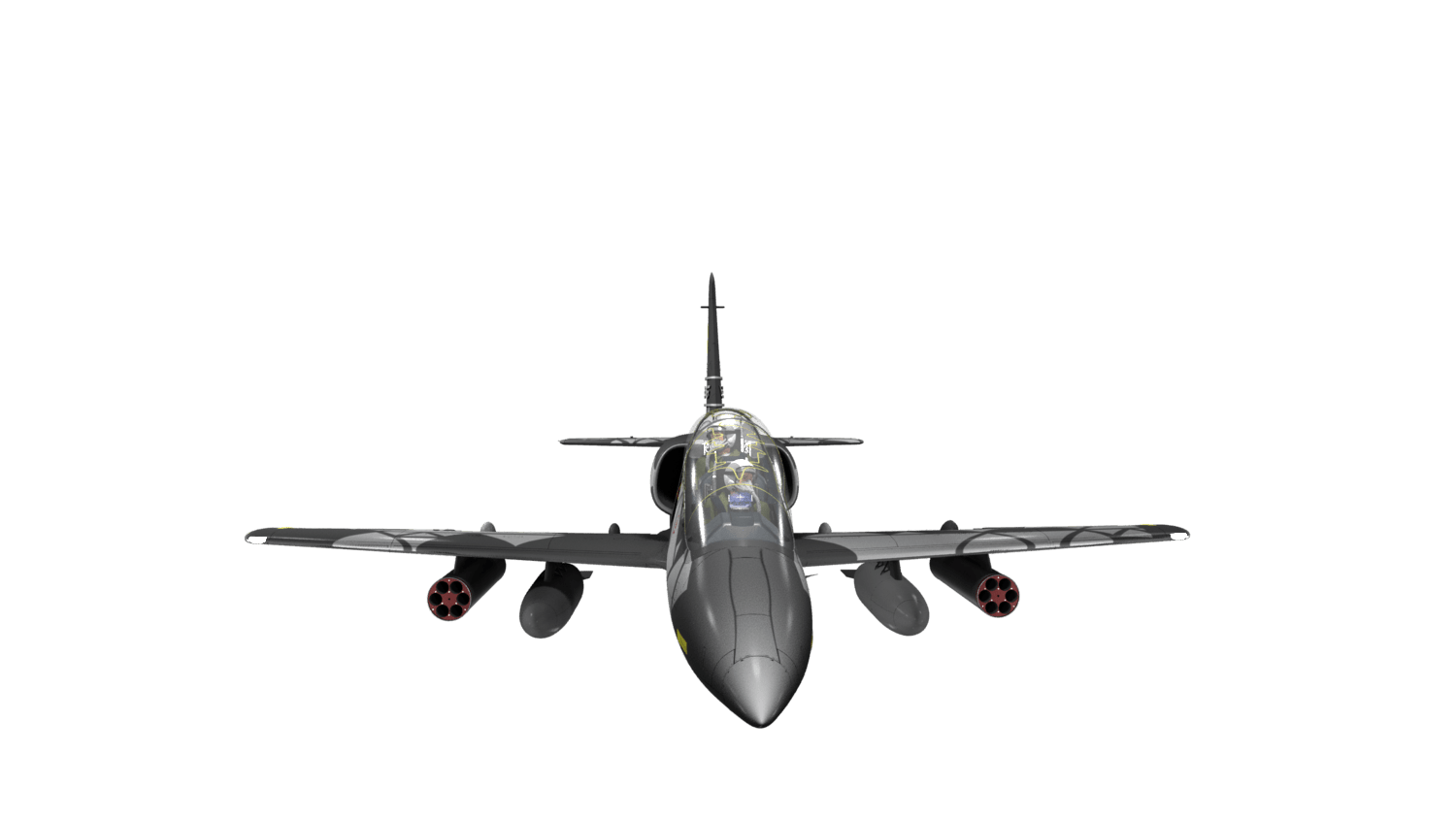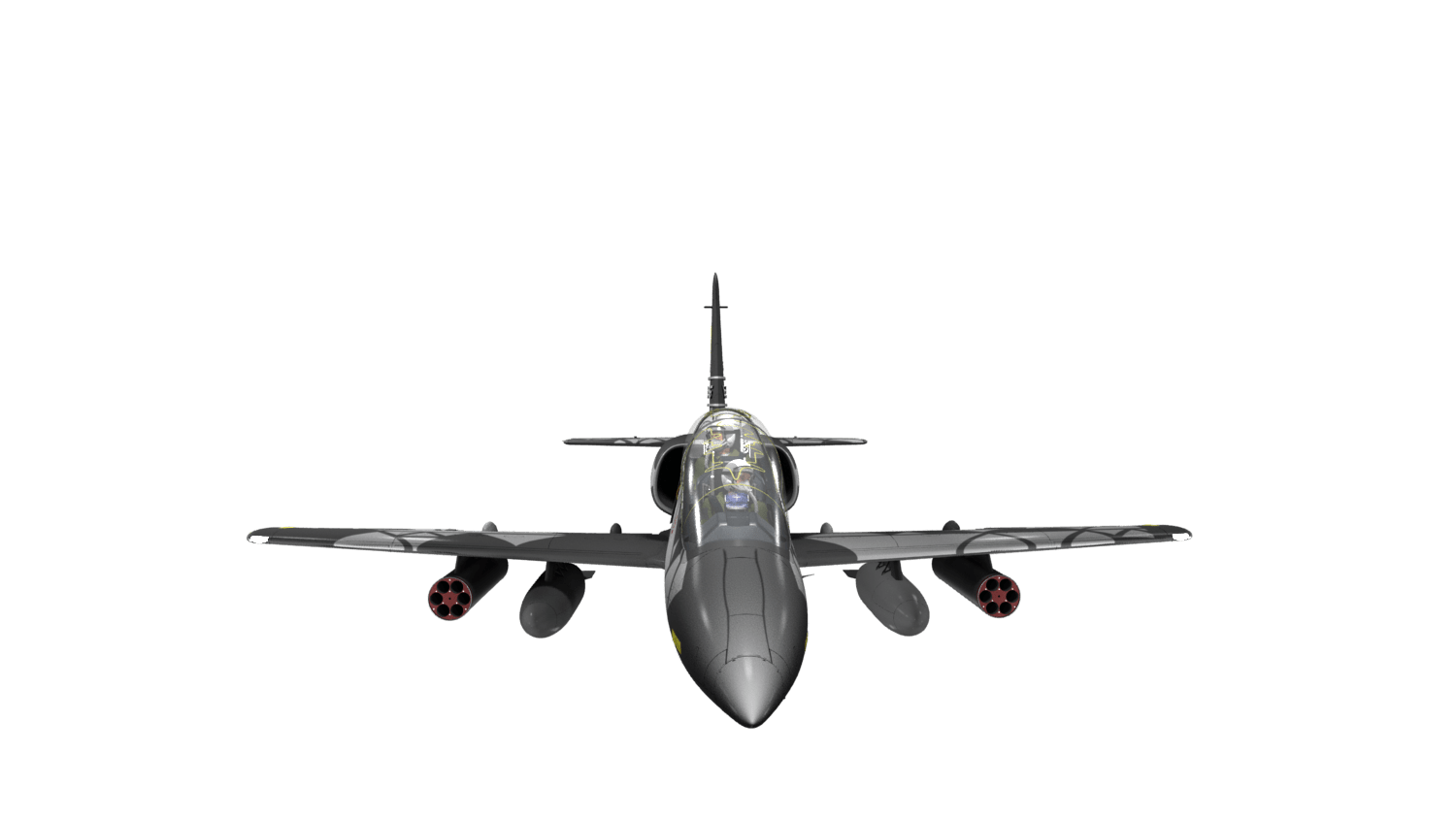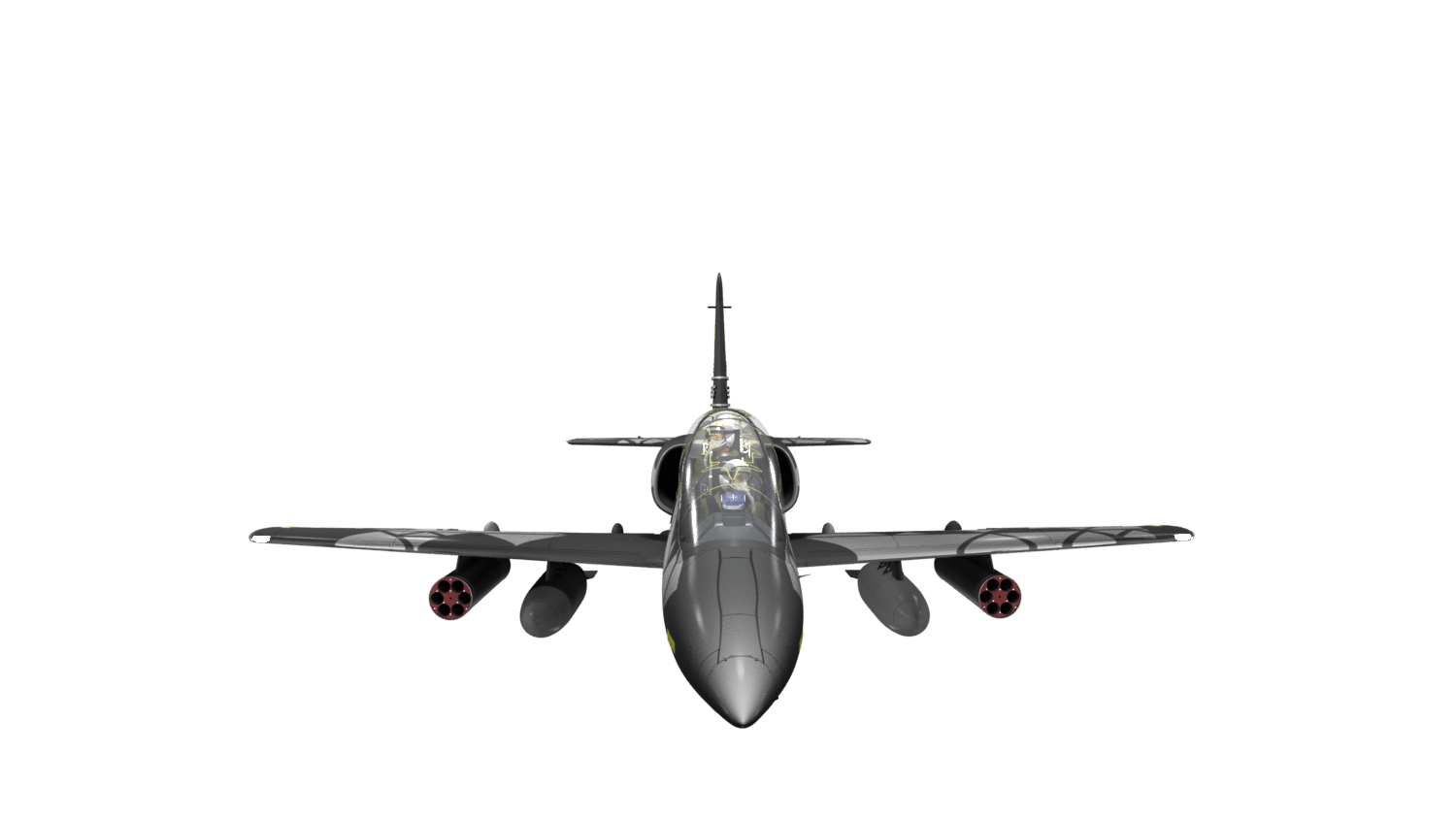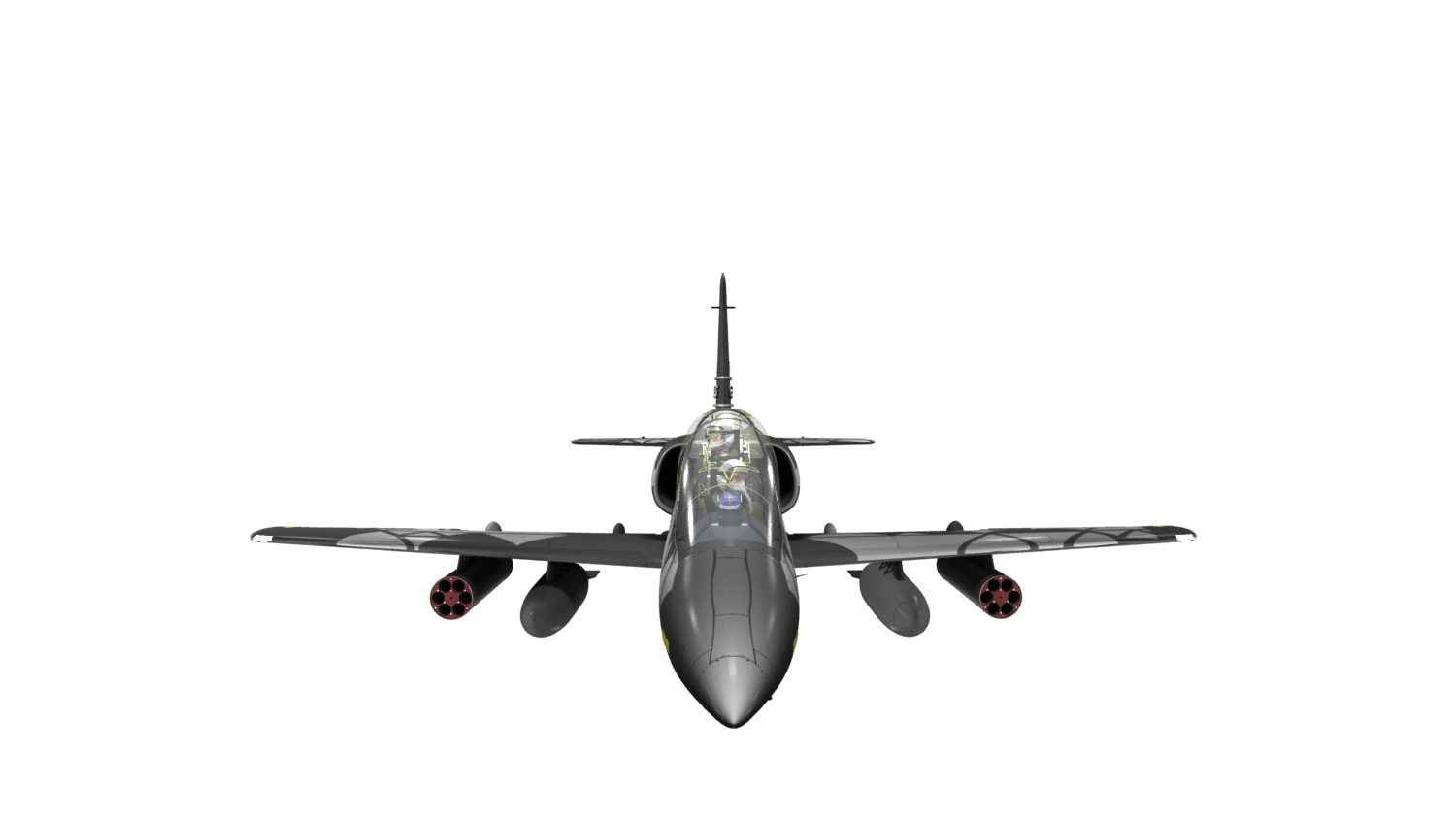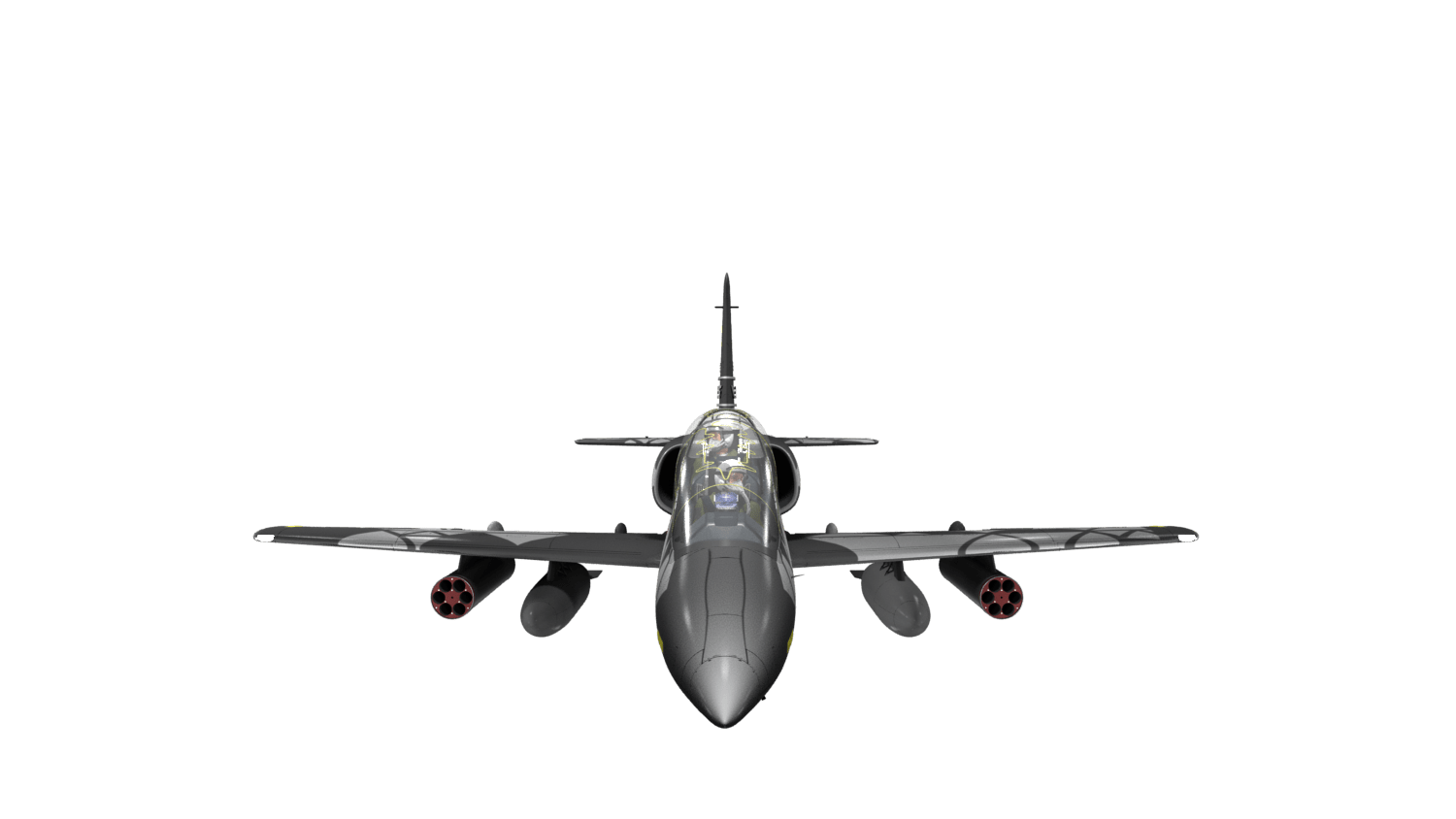 Airframe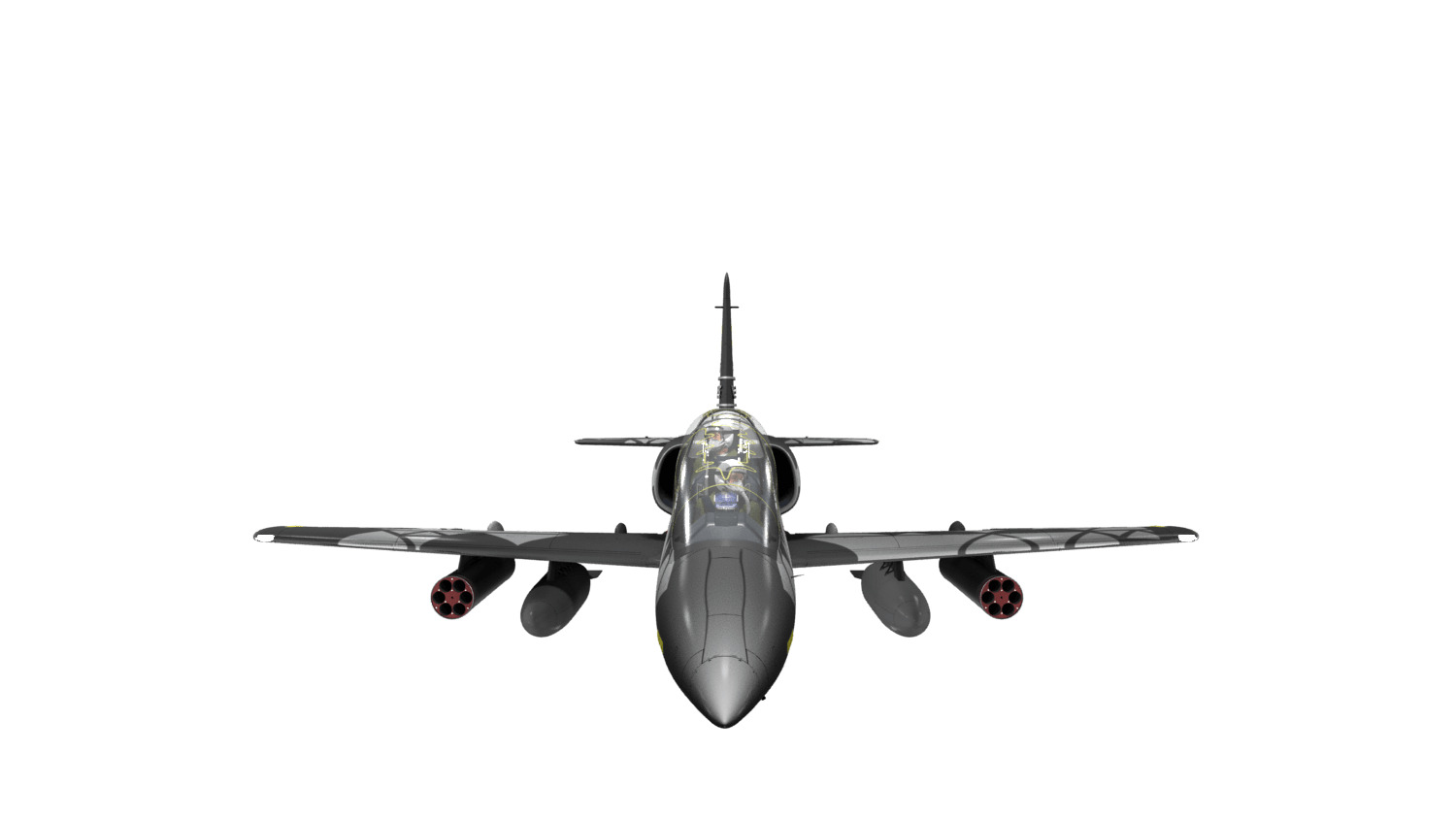 Light composite parts
Service life of up to 15,000 flight hours
Integral tank
Up to 5 hard points
The landing gear enables take-off and landing on unpaved surfaces
Cockpit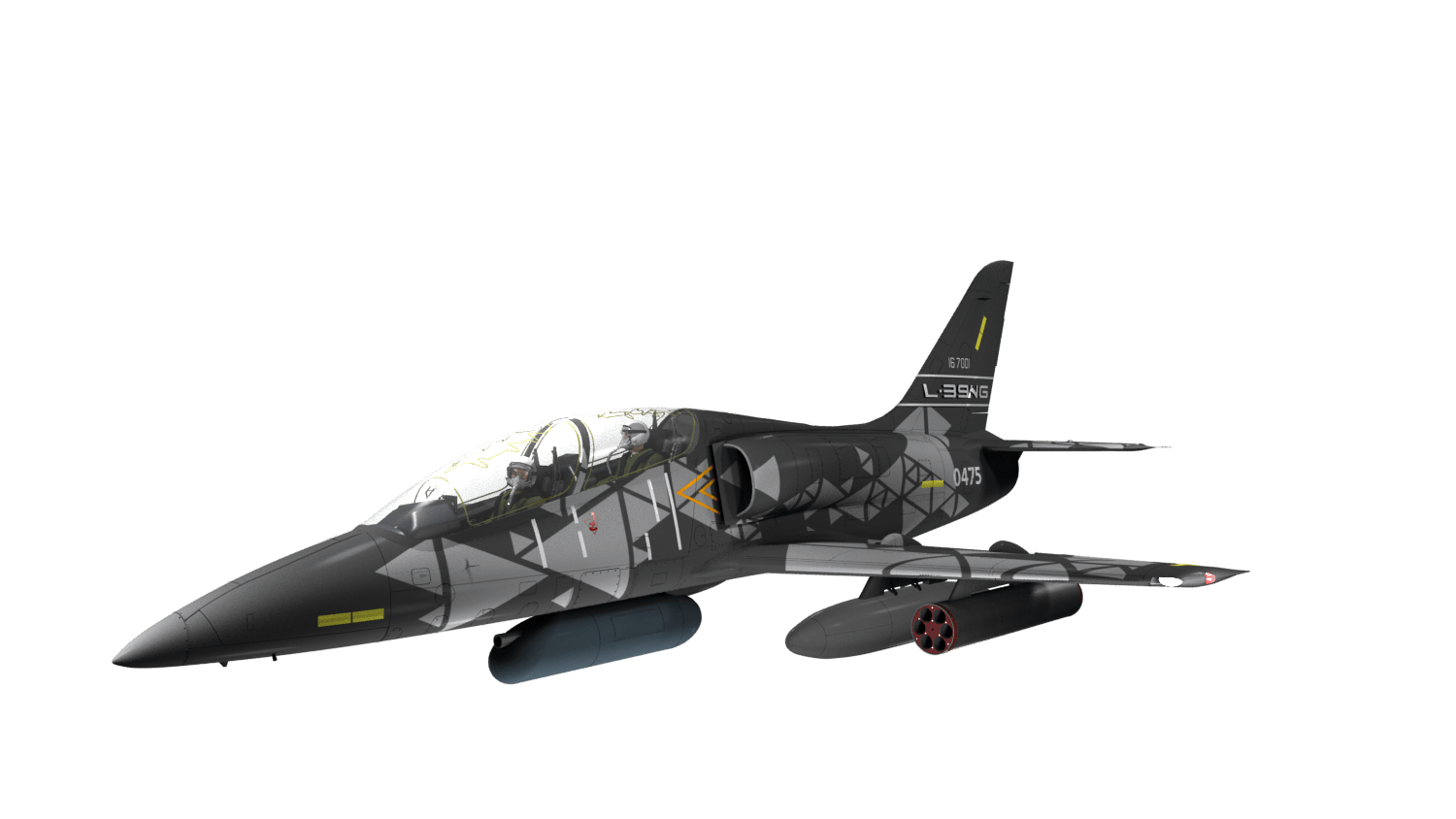 HUD
Digital radio station
Multifunctional displays with integrated display of flight, navigation, system, and simulated tactical information
HOTAS
Open avionics architecture
Engine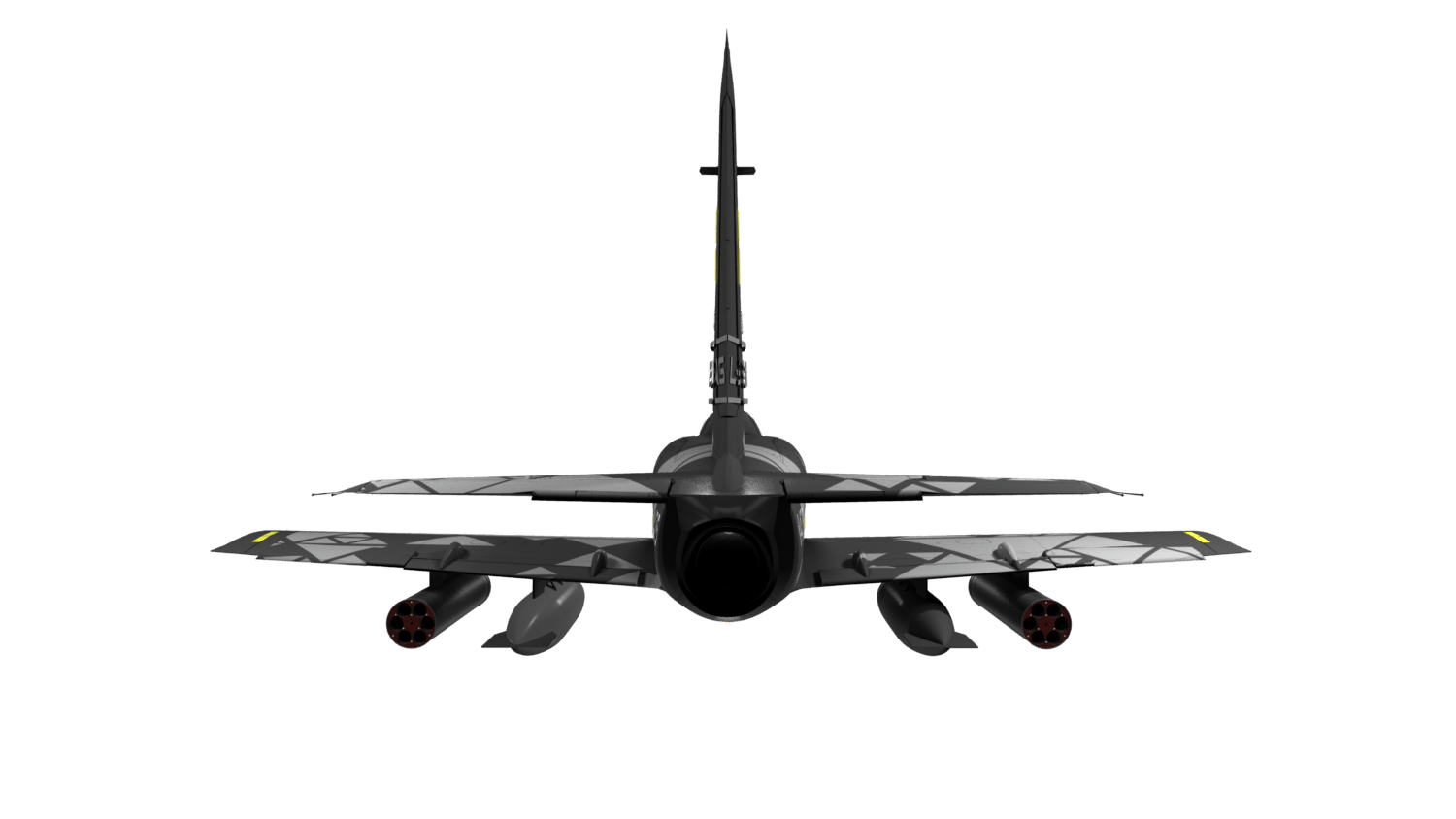 Low emission and sound footprint
Low fuel consumption
Williams International FJ44-4M
Easy maintenance
Electric start without APU
Safety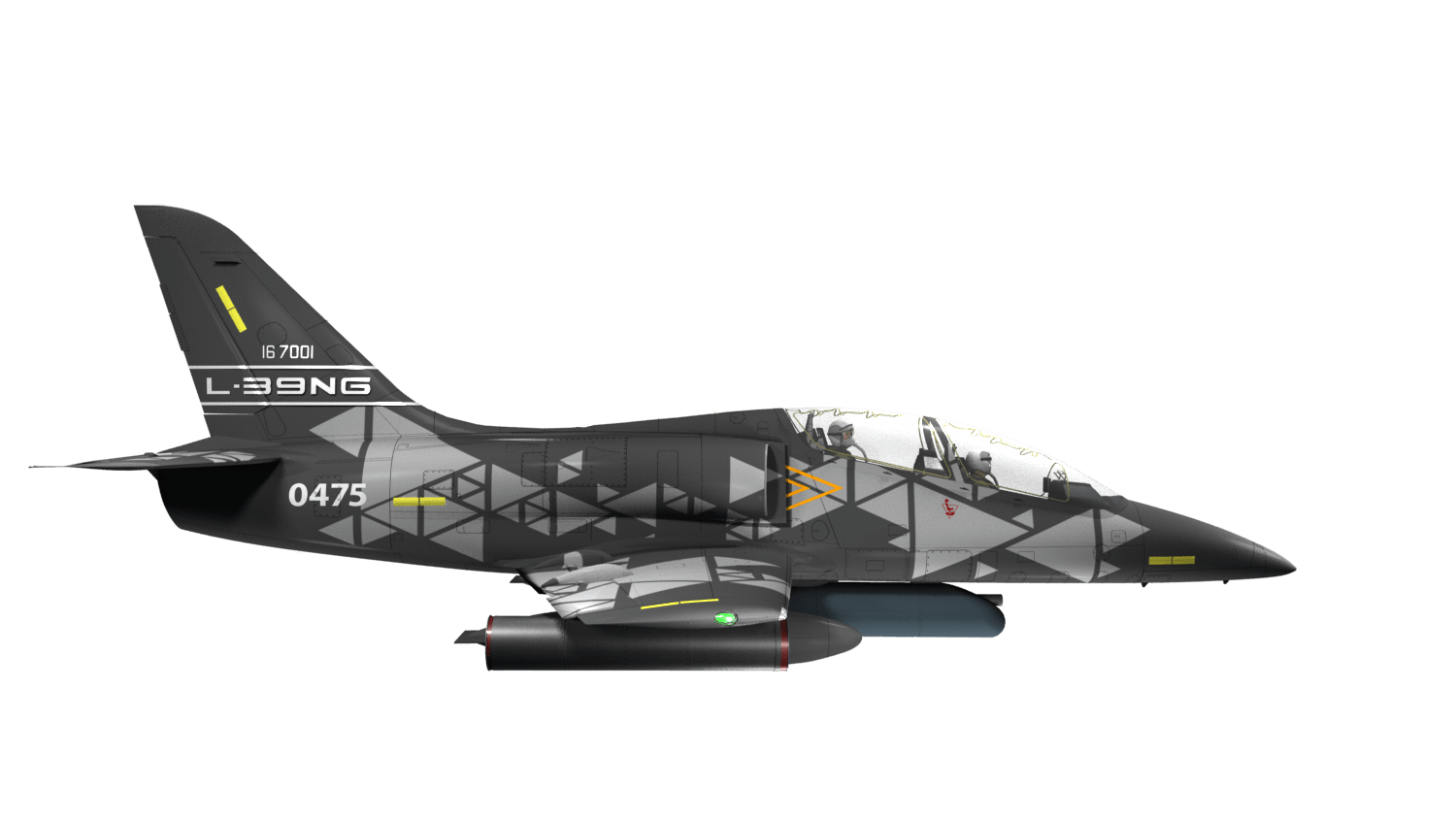 A one-piece canopy that offers the pilot an unobstructed view
Bird strike resistant canopy
Martin-Baker Mk. CZ16H 0-0 ejector seat
Parameters 0-0 (A launch seat parameter that describes its ability to launch safely with the pilot even at zero altitude and zero speed)
Customer Support & Services
You are guaranteed support and service throughout the entire life cycle of the aircraft. Choose the configuration and equipment when purchasing.
Integrated logistics support
L-39NG support system for the entire service life – supply of spare parts, ground equipment, aircraft service life support.
Maintenance plan according to flight hours
Advanced maintenance plan with the option of payment per flight hour. Operating costs guaranteed for the entire service life of the aircraft, and covers both planned and unplanned aircraft maintenance.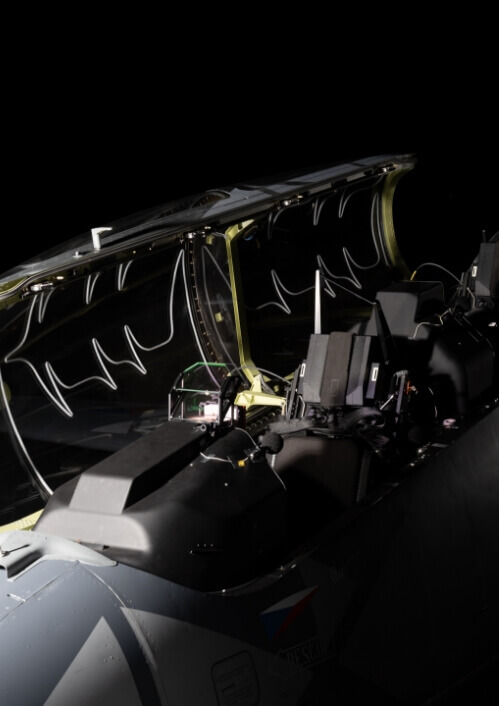 Complete
Training system
Pilot training
Ground based training system (GBTS)
Virtual training system (VTS)
Mission planning and debriefing station (MPDS)
Training system by Aero
Ab Initio training & type rating
Basic training A/A & A/G
Advanced flight and tactical training
Lead-in fighter training capability
NVG, A/A refuelling, emergency recurrent training upon Aero certifications request
Flight Training Organization
Approved Training Organization
EMAR 147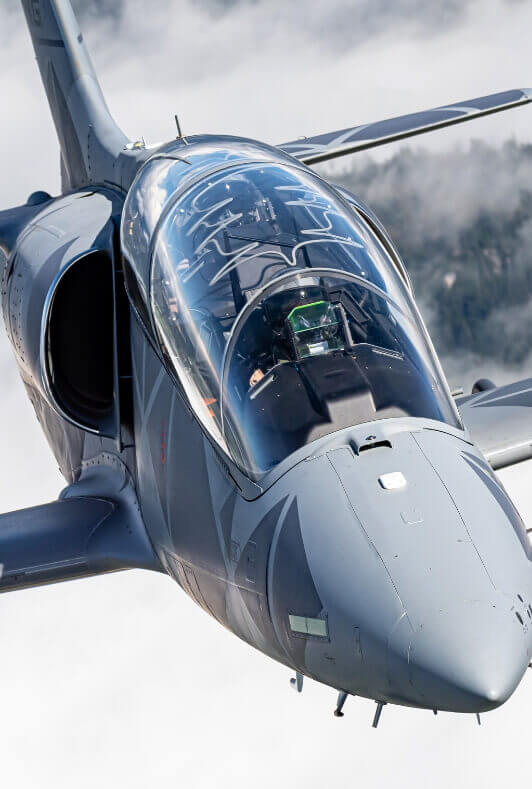 Technical specifications
L-39NG platform technical specifications
| | |
| --- | --- |
| Aircraft weight | 7 231 lb |
| Maximum takeoff weight | 12 346 lb |
| Service life | 15 000 FH |
| Maximum amount of fuel (internal) | 2 536 lb |
| Maximum payload | 2 976 lb |
| Maximum speed | 490 KCAS |
Range (internal fuel)
1 025 NM
Endurance
3h 45 min
Maximum thrust
3 791 lbf
Maximum G-load limit
+8/-4 G
Length 38 ft 9.75 in, width 30 ft 8.94 in, height 15ft 11.73 in
| | |
| --- | --- |
| Aircraft weight | 3 280 kg |
| Maximum takeoff weight | 5 600 kg |
| Service life | 15 000 FH |
| Maximum amount of fuel (internal) | 1 150 kg |
| Maximum payload | 1 350 kg |
| Maximum speed | 907 km/h |
Range (internal fuel)
1 900 km
Endurance
3h 45 min
Maximum thrust
16,86 kN
Maximum G-load limit
+8/-4 G
Length 11,83 m, width 9,38 m, height 4,87 m
L-39NG illustrative
camouflage configurator