L-39 Albatros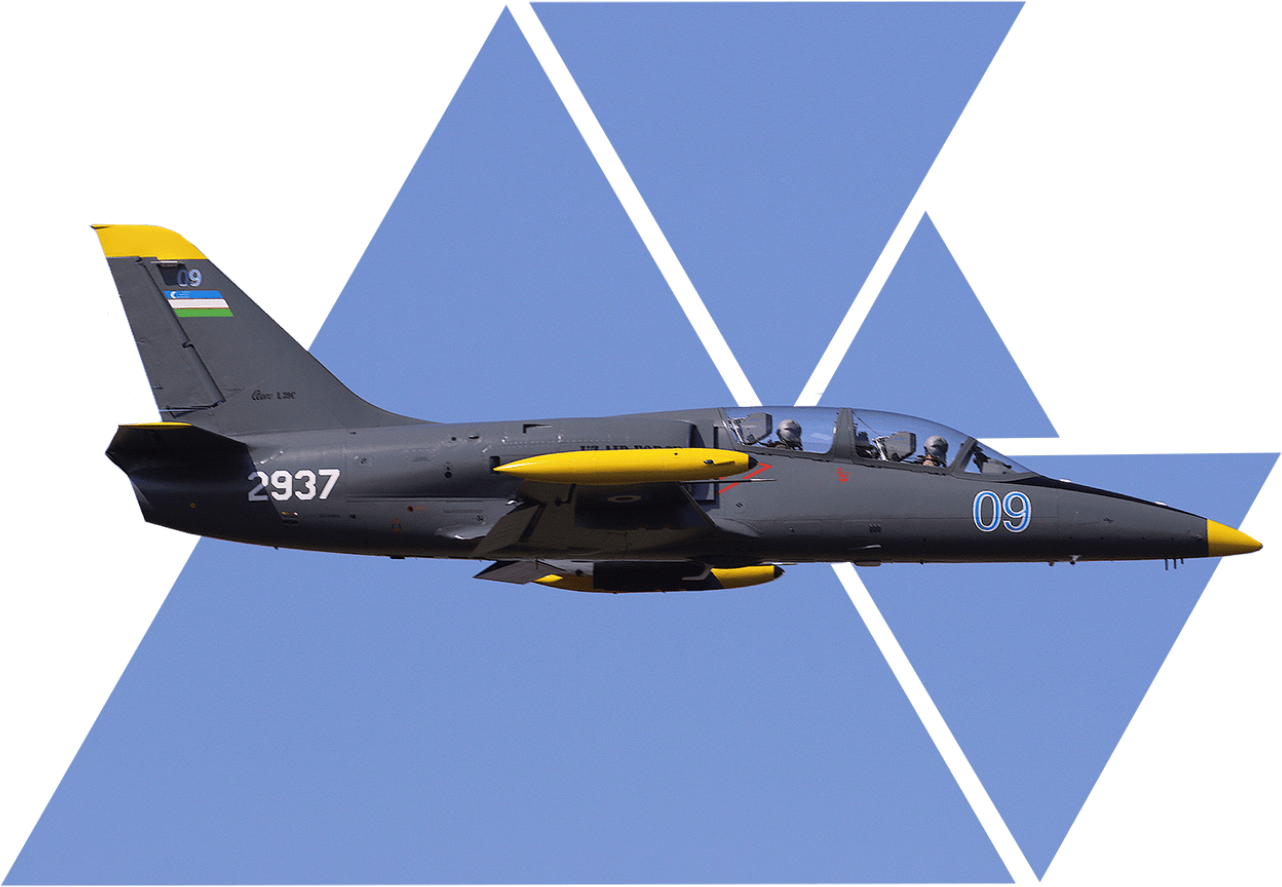 First flight in 1968/end of production in 1995
Jet trainer for Warsaw Pact countries
Almost 3,000 produced
More than 40 military operators in all climatic conditions
Still used by 20 acrobatic teams
Around 700 L-39 aircraft still in civil and military operation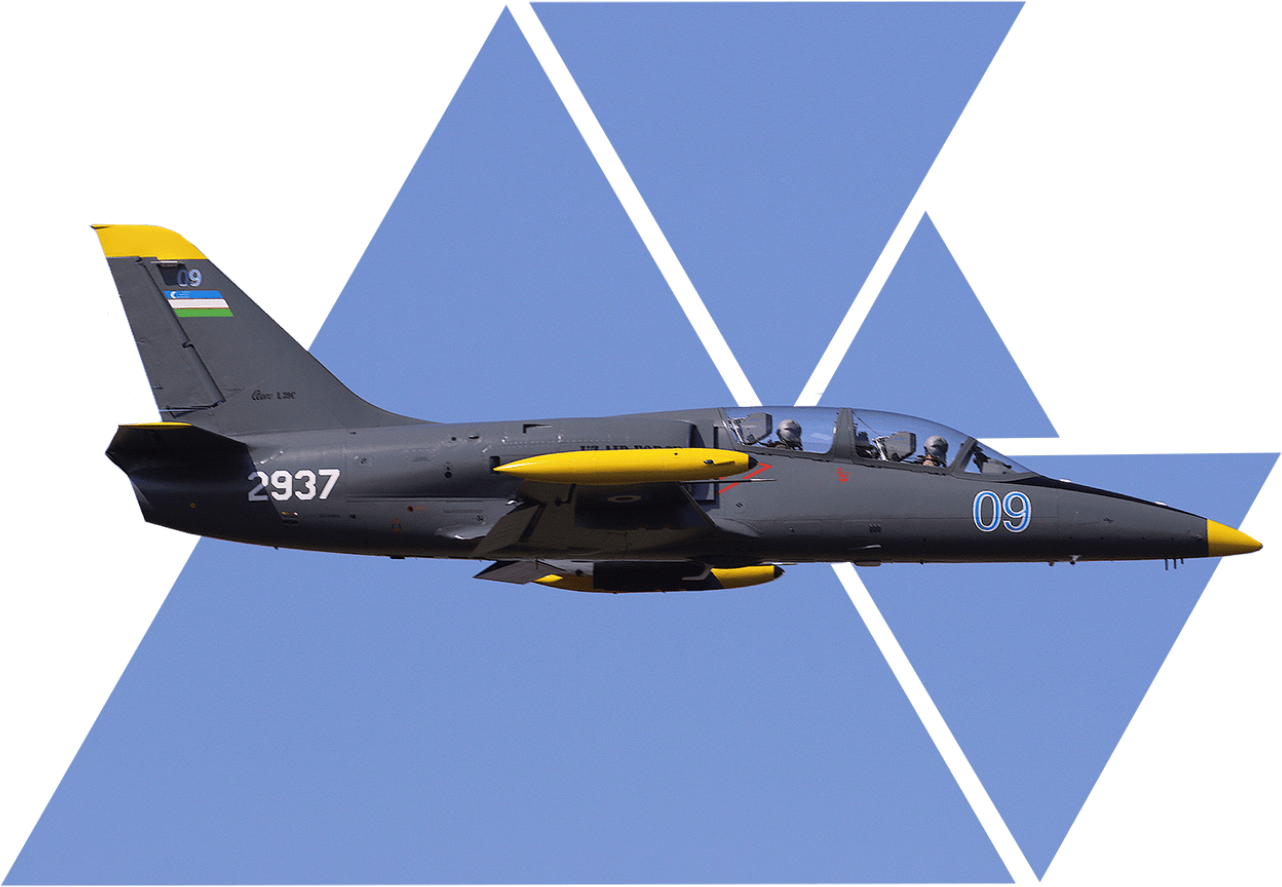 L-39 Albatros

Avionics | HUD | VOR/ILS/DME | VHF radios | Identification | NVG
Flight gear | Helmets and masks | Anti-G | Life jackets
Safety pages | Accident recorder | VS-2 ejection seat | HUMS | Formation lights
Systems | Flexible Teflon hoses | Vibration meter | Ice detector | Ni-Cd battery | OBOGS
Program
L-39
Aero offers L-39 users a wide range of short-, medium-, and long-term solutions.

Aero offers a comprehensive maintenance programme for the L-39, which enables it to fly for decades to come.
Overhauls

Maintenance Repair & Overhaul

An overhaul literally gives an aircraft a "new lease of life". We use unique know-how, documentation, and overhaul methods to ensure safe and reliable future operation.

Overhauled aircraft fulfil the same requirements as completely new aircraft coming off the production line, and have the full Aero guarantee.

Service life extension programme

Service life consumption and extension programmes

The service life of the L-39 is limited by cumulative fatigue, which is determined primarily by the amount and frequency of vertical load during operation.

If the aircraft is operated within the recommended design spectra, the aircraft's actual service life in terms of flight hours exactly corresponds to the entries in the log book, and can reach 3,000–4,500 flight hours (depending on the version).

Remotorisation

For L-39 operators that want to increase their aircraft's performance and availability, Aero offers the option of remotorising existing aircraft with new Williams International FJ44-4M engines with an output of 16.87 kN.

Logistics Support

We provide full after-sales support (spare parts, services, training, consulting, etc.)

o shorten delivery times and increase flexibility, Aero recommends that its customers take advantage of the FOSS (follow-on support service) contract.
In order to ensure the airworthiness of the L-39, despite the increasing age and number of hours flown, new maintenance and overhaul methods are used, including: | Parametr | L-39C | L-39ZO | L-39ZA |
| --- | --- | --- | --- |
| Wing span (m) | 9,44 | | |
| Length (m) | 12,13 | | |
| Height (m) | 4,70 | | |
| Bearing surface (m2) | 18,80 | | |
| Empty aircraft weight (kg) | 3 456 (3 196) | 3 470 | 3 400 |
| Maximum take-off weight (kg) | 4 700 (4 300) | 5 616 | 5 500 |
| Load per surface unit (kg/m2) | 229 (218) | 296 | 290 |
| Maximum horizontal flight speed (km/h) H = 0 m | 700 (660) | 610 | 610 |
| H = 5 000 m | 750 (680) | 630 | 620 |
| Maximum permissible speed (km/h) | 910 | 850 | 850 |
| Landing speed (km/h) | 165 (160) | 185 | 195 |
| Initial climb rate at normal take-off weight (m/s) | 22 (16) | 13,5 | 13,5 |
| Climb time to 5,000 m (min.) | 5 (7,5) | 10 | 11 |
| Practical access (m) | 11 500 (11 000) | 7 500 | 7 500 |
| Take-off on hard surfaces (m) | 480 (600) | 970 | 1 100 |
| Take-off on grass (m) | | 630 | |
| Landing on hard surfaces with braking (m) | 600 (700) | 800 | 800 |
| Landing on grass with braking (m) | | 700 | |
| Range at H=5 000 m (km) | 1 000 (900) | 1 260 | 1 200 |
| Maximum flight time (h.min) | 2.30 (2) | 3.20 | 3.20 |