Aerostructures
We have long-standing experience in aviation industry collaboration. We have developed, certified, manufactured, and serviced aircraft components for Airbus, Embraer, Leonardo, and Aircraft Industries.
We are experts in the development (design-to-build) of aircraft components and composite parts. We also deal with analysis and testing, industrialisation, certification support, and supply chain management.
Design
development and production
The capability of comprehensive civil and military aircraft structure production
Main
competencies
The installation and integration of hydraulic, avionic, electrical, and fuel systems into complex assemblies
Machinery
capabilities
Machining – SHARMANN ECOSPEED F2060, riveting – BROETJE IPAC, composites – Autoclave ASC, and others
Quality
Fully approved and recognised quality management system for OEM
NADCAP
Certified by European aviation authorities
Program
Airbus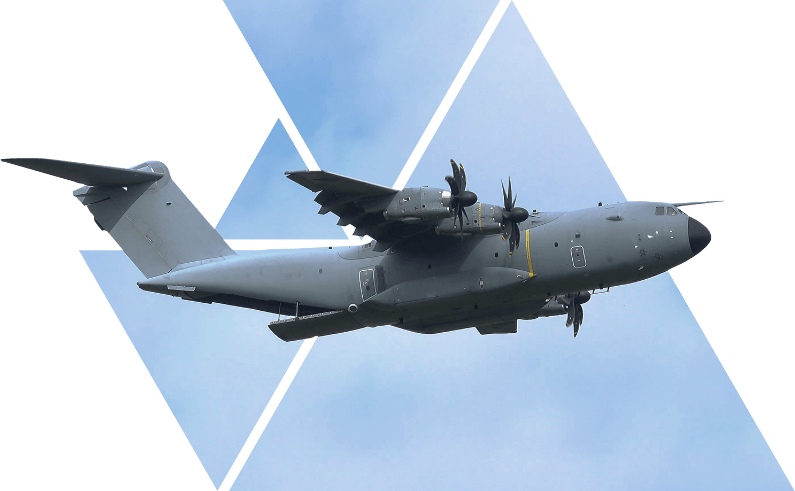 Airbus A220 wing leading edge
We manufacture and supply the fixed wing leading edge for the C-Series A220 family of transport aircraft (versions A220-100 and A220-300). Serial production takes place here on a fully industrialised production line.
Aero has been a risk-sharing design-to-build partner since the beginning of the project. We are responsible for the development, industrialisation, certification, and production of the fully constructed and equipped assembly. The fixed wing leading edge is then ready to be fitted to the wing of an Airbus A220 aircraft in Belfast. Every wing leading edge delivery is comprised of almost 3,000 components.
The project has been running since 2009, and since the first deliveries in 2011, through serial production on a fully industrialised assembly line in 2014, over 240 leading edges have been delivered to date.
Airbus A220
The Airbus A220 is a single-aisle aircraft for short- and medium-haul commercial operations. The two versions of the aircraft (A220-100 and A220-300) can carry 100 to 150 passengers.
Airbus A350 and Airbus A400M
Production of composite parts for Airbus aircraft.
We manufacture parts for the water tank installation for the Airbus A350 civil aircraft. For the Airbus A400M, we supply the vertical tail area of the rear fuselage fairing and air outlet/inlet systems.
Airbus A350
The A350 is a twin-engine wide-body long-haul jet airliner. It is the first Airbus with a fuselage and wings made primarily of carbon composites
Airbus A400M
The Airbus A400M is a four-engine, turboprop, tactical transport aircraft. Thanks to its robust and flexible landing gear, it can land almost anywhere.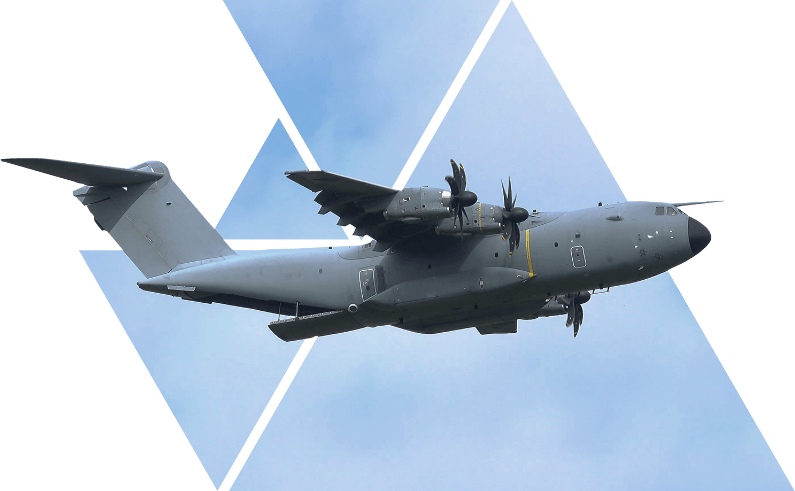 Program
Embraer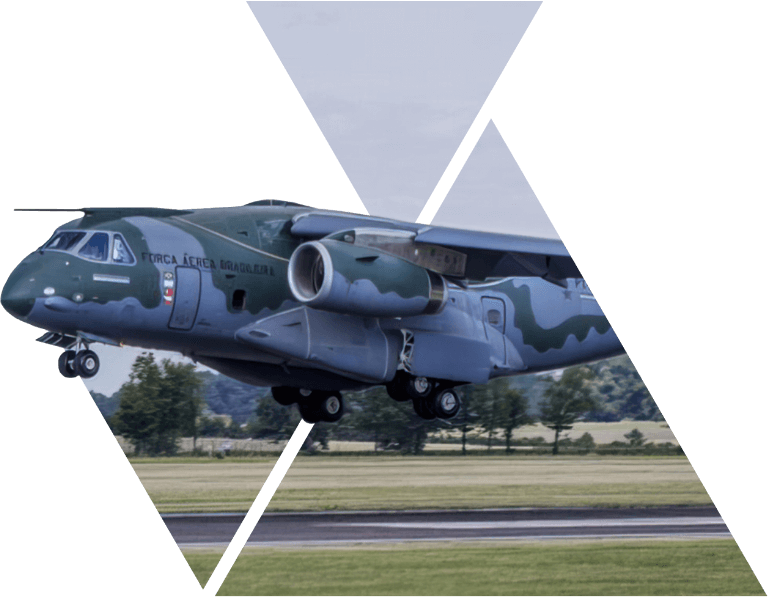 Embraer C-390 Millennium
For the Embraer C-390 military cargo aircraft, Aero manufactures wing leading edges, rear fuselage sections, cargo ramps, and all aircraft doors.
Aero developed, industrialised, certified, and now manufactures the fixed wing leading edge. It is a design-to-build project, where Aero has expertise in leading edge development. Other assemblies involve build-to-build projects, where Aero works on industrialisation and production.
Serial production on the Embraer C-390 project has been running since 2017, and more than 11 complete systems have been delivered.
Embraer C-390 Millennium
The Embraer C-390 Millennium is a military multi-role twin-engine transport aircraft capable of transporting troops and heavy military equipment, accurately dropping cargo, refuelling other aircraft mid-flight, serving as a flying hospital, and performing a wide range of airdrop, reconnaissance, rescue, and other missions.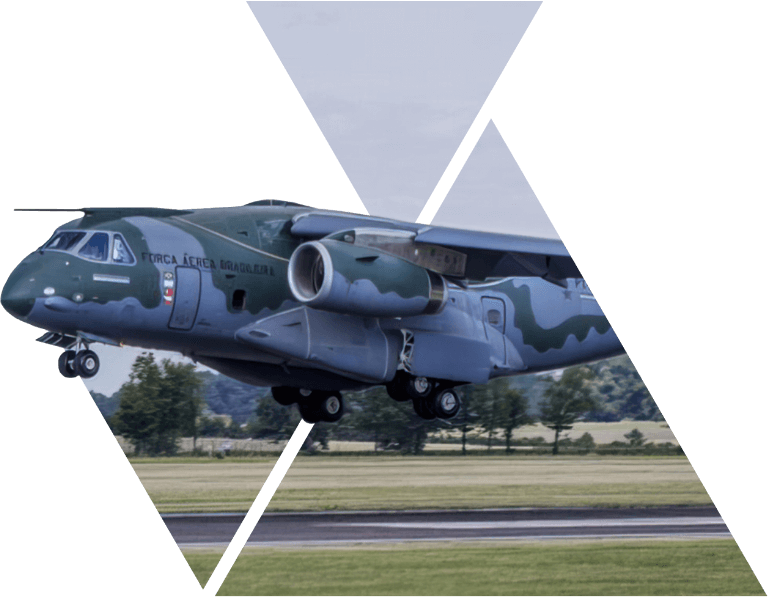 Program
Leonardo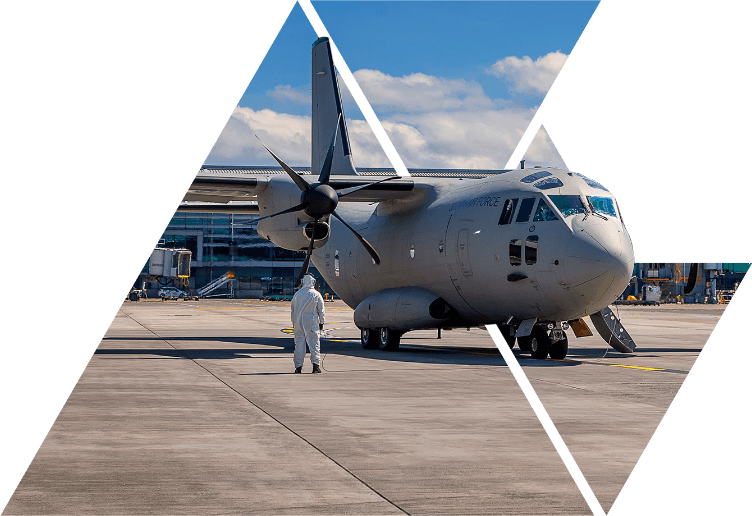 Leonardo Alenia C-27J Spartan
The military tactical transport aircraft has a central wing box (CWB), which is manufactured in Vodochody.
The mid-wing system includes integral tanks, masts for engine installation and mechanical wing systems, fuel and hydraulic lines, and electrical harnesses. All systems are also tested by Aero.
The Alenia C-27J Spartan is a twin-engine multi-role military transport aircraft. It has the ability to perform tactical manoeuvres at 3G, and is qualified for short take-off and landing (STOL) as well as on snow, sand, and unpaved runways.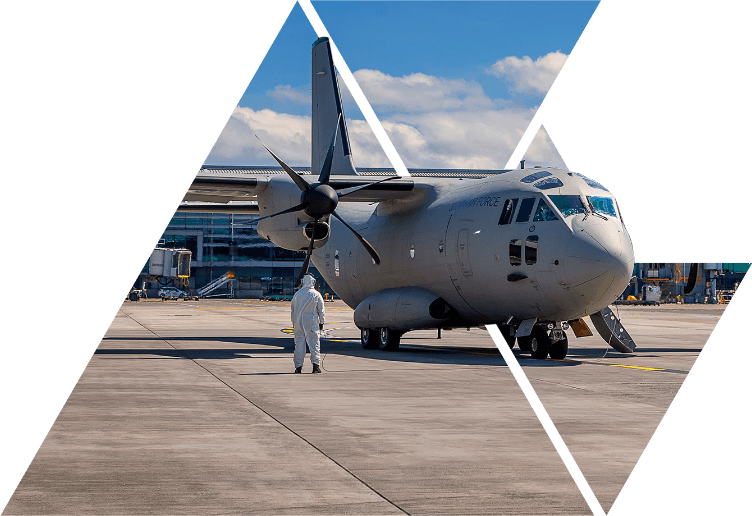 Program
Aircraft
Industries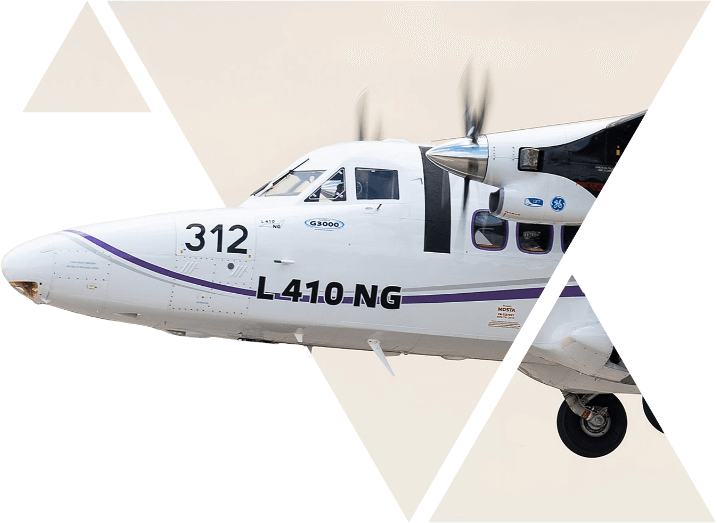 L-410 UVP a L-410 NG
Production and service of the nose landing gear and main landing gear for the L-410 UVP and L-410 NG aircraft, including landing gear tests.
The complete landing gear system is comprised of over 380 parts. Over 400 landing gear systems (nose landing gear, left and right main landing gear legs) have been delivered to date. For the L-410 NG, Aero was also responsible for landing gear development and certification.
L-410
These are Czech aircraft manufactured by Aircraft Industries. They are turboprop, all-metal, multi-role high-wing aircraft used for civil, government, and military purposes around the world. They boast reliability and flight safety in extreme weather conditions.